Extraordinary Nettleton 199 Modern Villa in South Africa by SAOTA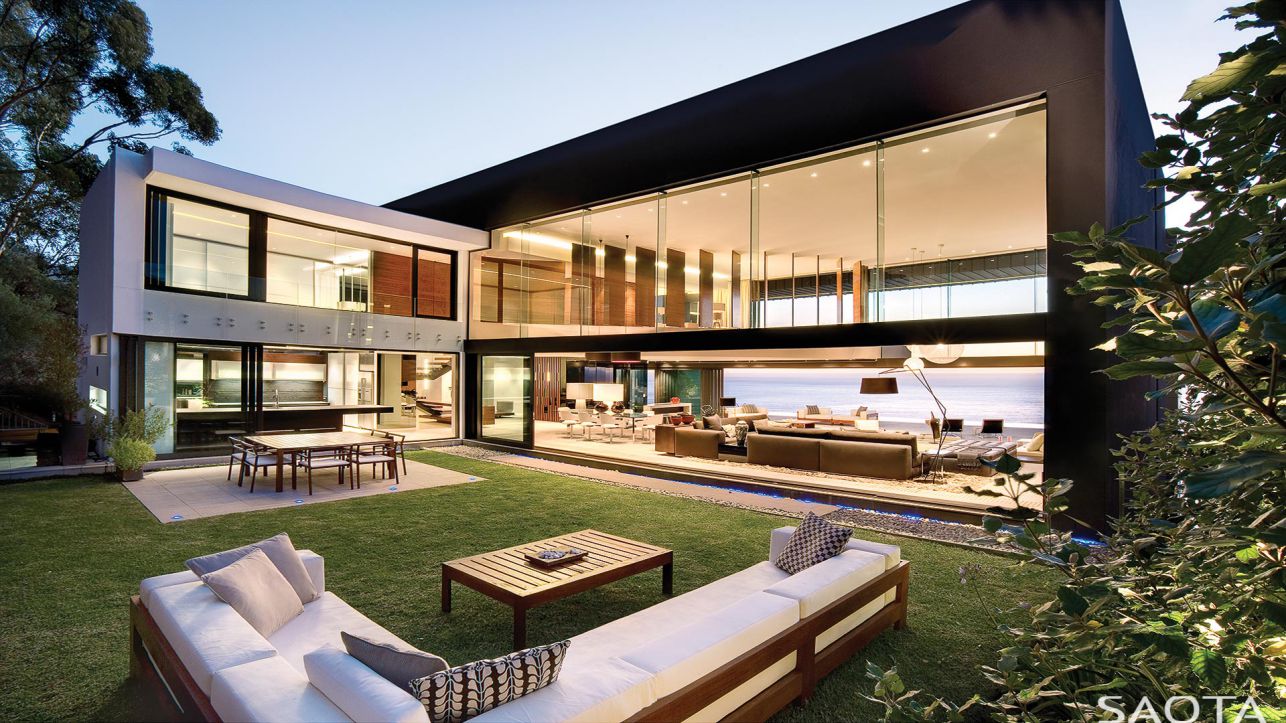 The goal is to create a modern villa in South Africa that maximizes the view to the sea and views, create a garden on the ridge of the house and to minimize visibility through nearby buildings. The site is located on the Lion Head side and has great views of the Atlantic Ocean to the West.
SAOTA team made plan is to create a double volume space at the top of the plot of land to connect the garden to the East, while taking advantage of the ocean view to the West. The entrance hall is an upright, impressive space and provides a point opposite to the living spaces.
The master bedroom and its auxiliary spaces are separated from double the living room volume by a set of wooden shutters. Dynamic and impressive interiors on a large scale. The goal of interior decoration is to create a softer and closer opposite point while not conflict with the clean geometric lines of the architecture. Modern Villa in South Africa
Photos: Adam Letch