First Time On The Market – Palm Beach Resort-living Mansion Listed for $45,000,000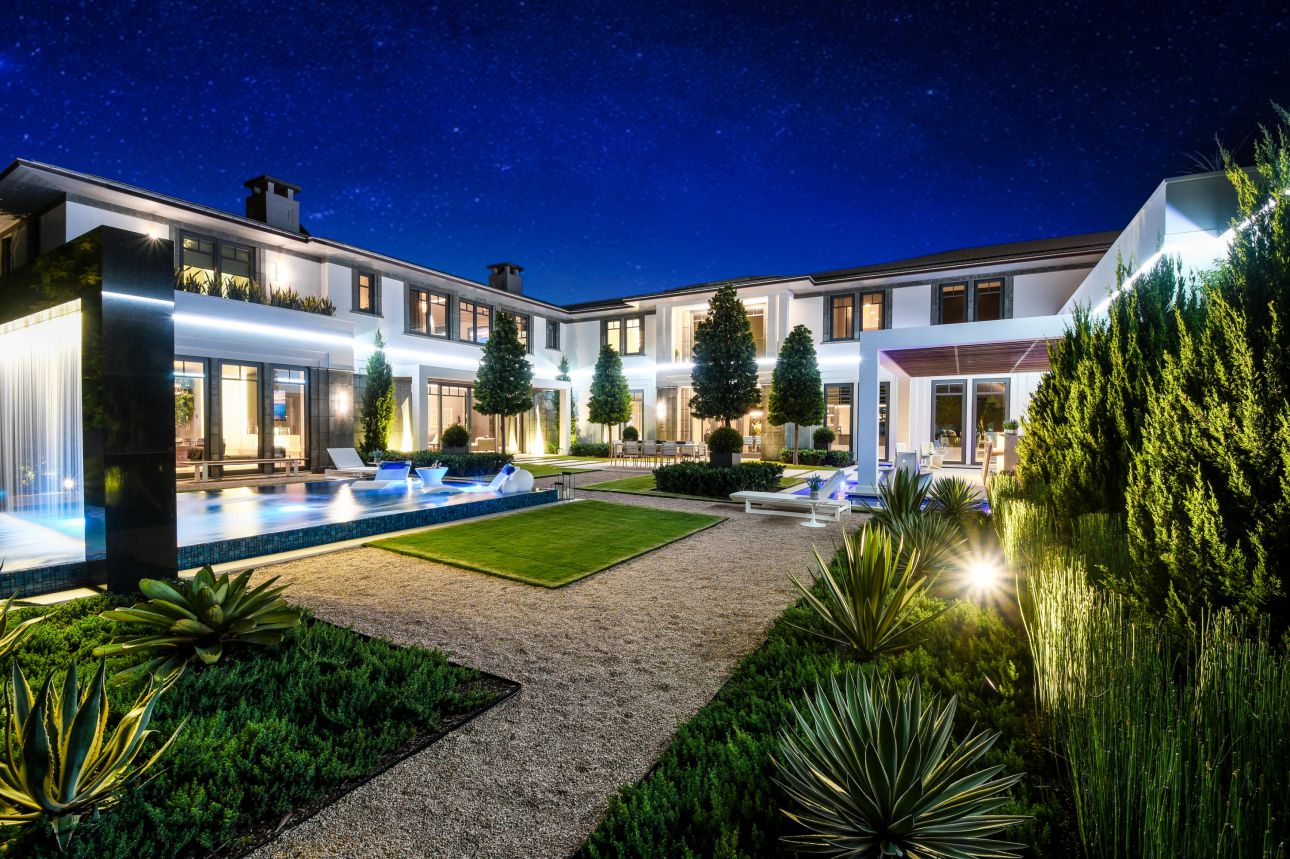 General Information:
This resort-inspired mansion in Palm Beach Island's iconic 'Estate Section' puts a contemporary spin on local materiality and architecture to create a luxurious modern holiday home ideally tailored to its beautiful surroundings. This getaway home, designed by award winning Roger Janssen of Dailey Janssen Architects, is named Lago-a-Lago or Lake to Lake, which aptly describes the property's uniqueness of having Intracoastal frontage on both the front and backyards, each equipped with separate docks, the west dock being over 150′ in length. Palm Beach Resort-living Mansion.
Photos: Chris Deitz