Beautiful River Ranch House in Texas by Jobe Corral Architects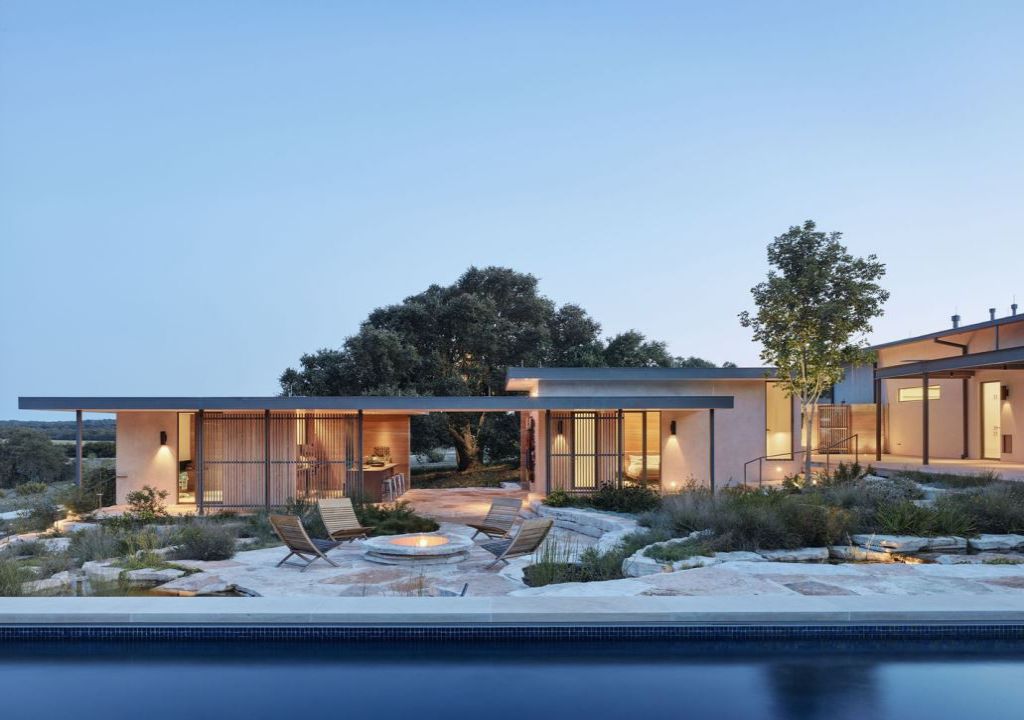 The River Ranch House in Texas was designed by Jobe Corral Architects in contemporary style is composed of beautiful oak trees, open views, and a slice of the river. This home located on beautiful lot with amazing views and wonderful outdoor living spaces including patio, pool, garden. This home is truly dream house was built from excellent home design combined by wonderful living room ideas; dining room idea; kitchen idea; bedroom idea; bathroom idea; outdoor living idea; and other great ideas.
The River Ranch House in Texas Architecture Design Project Information: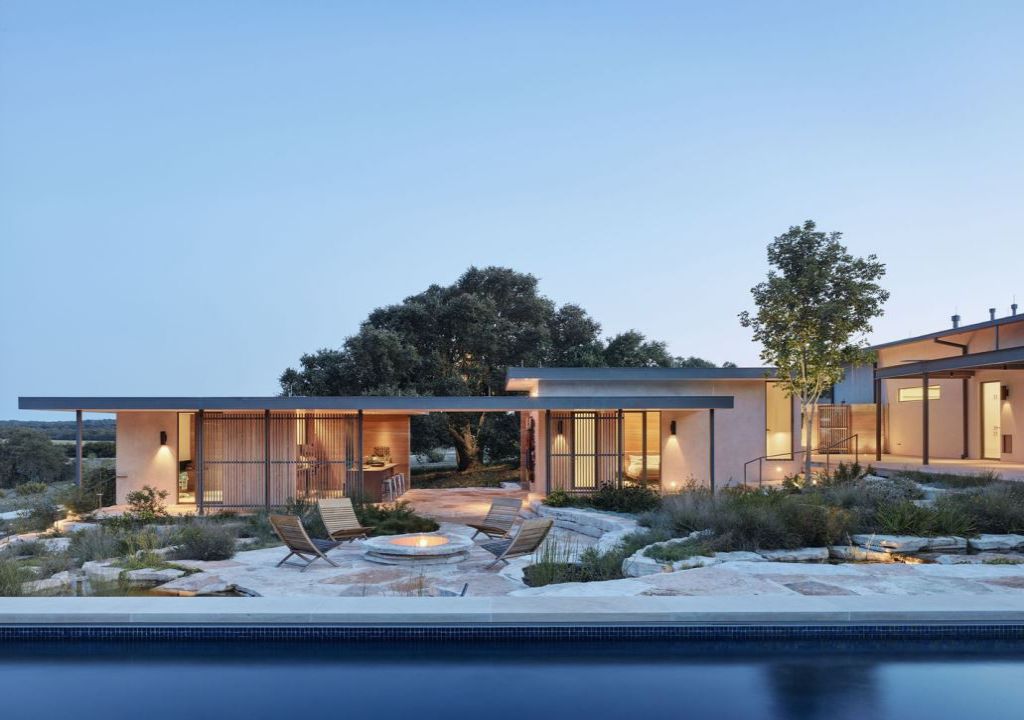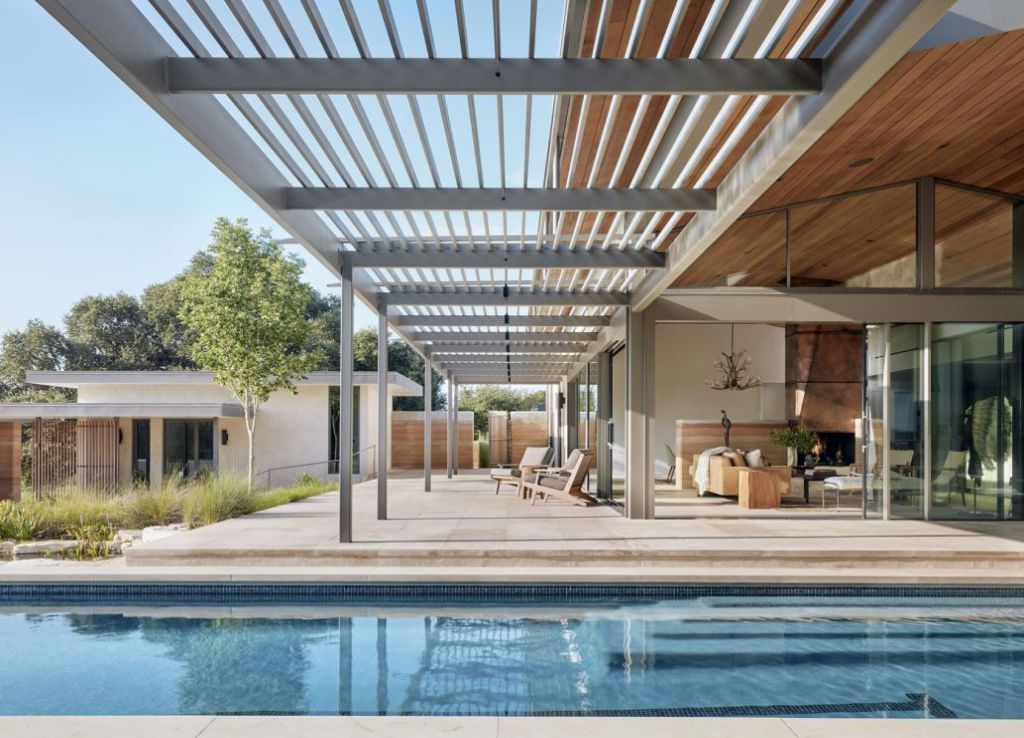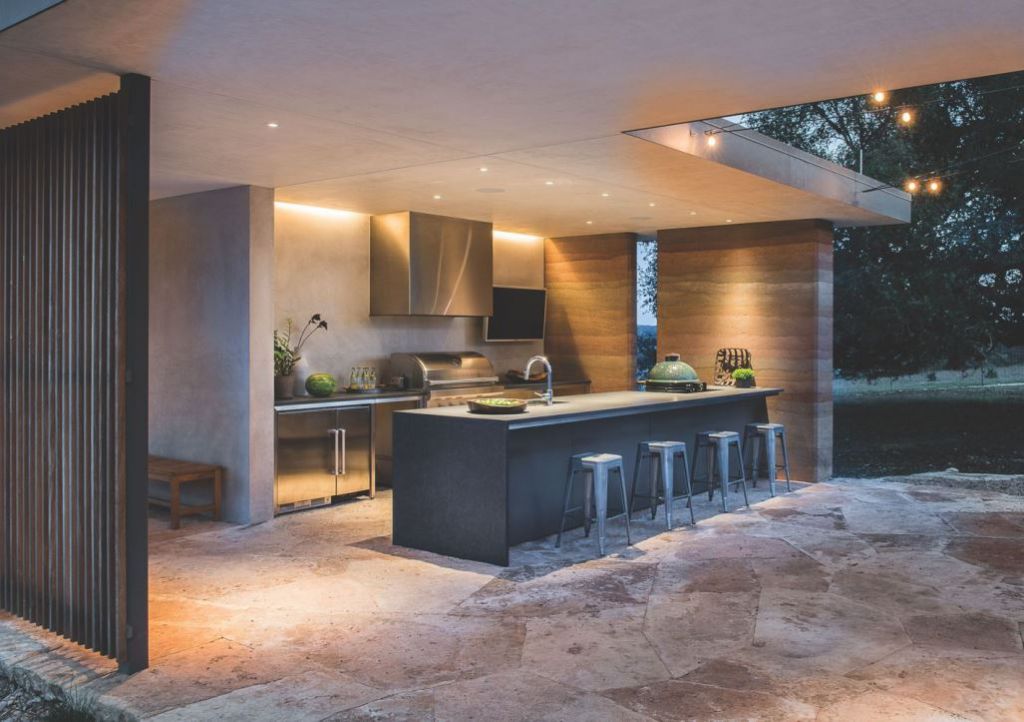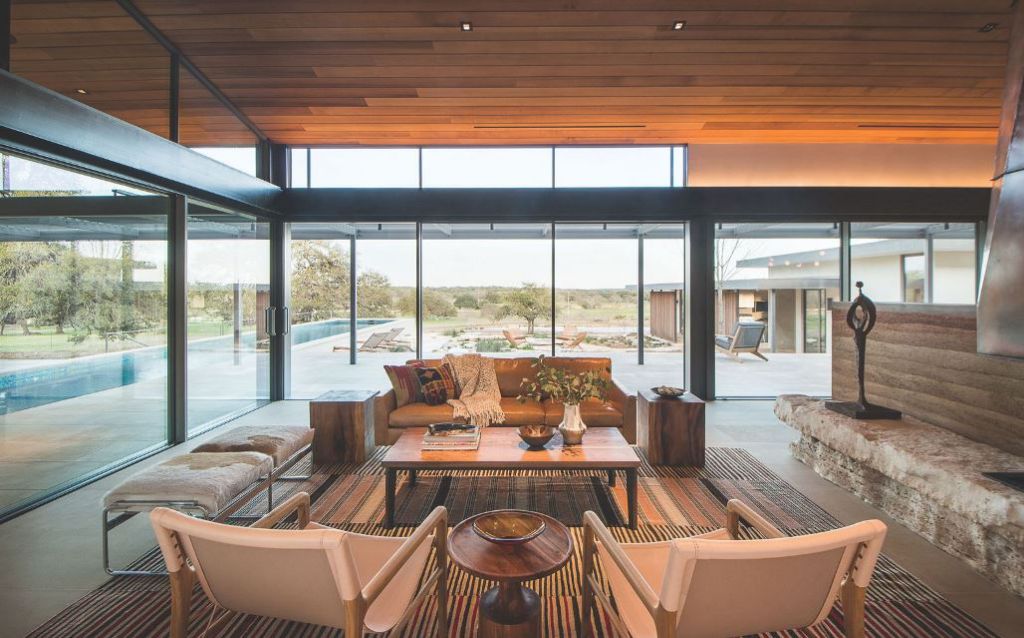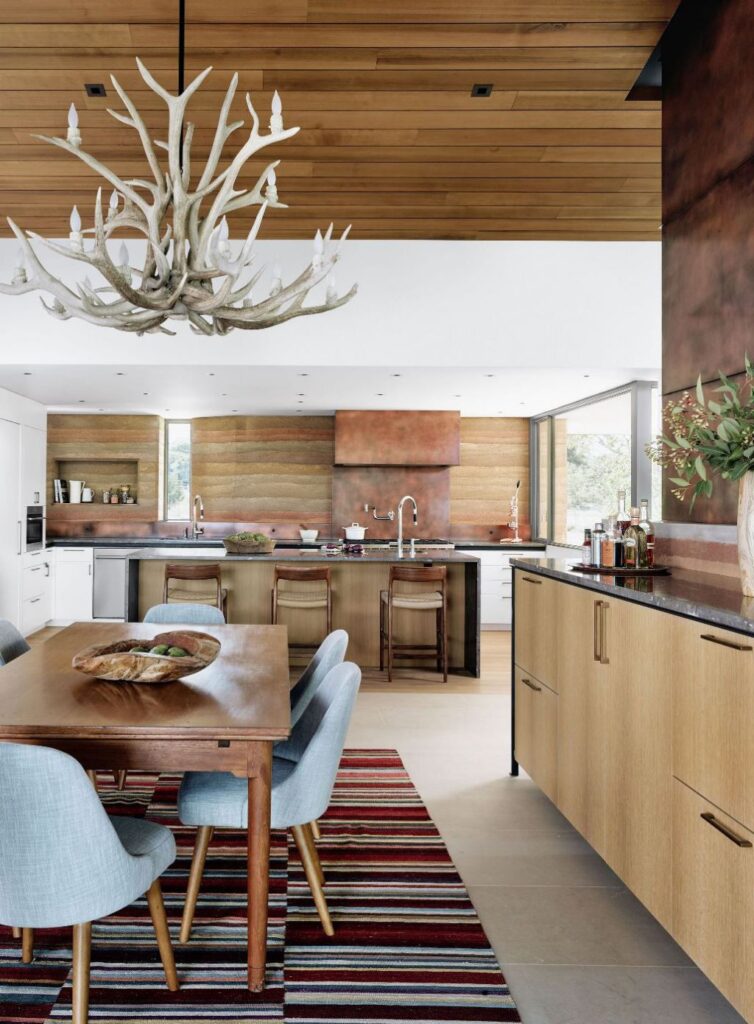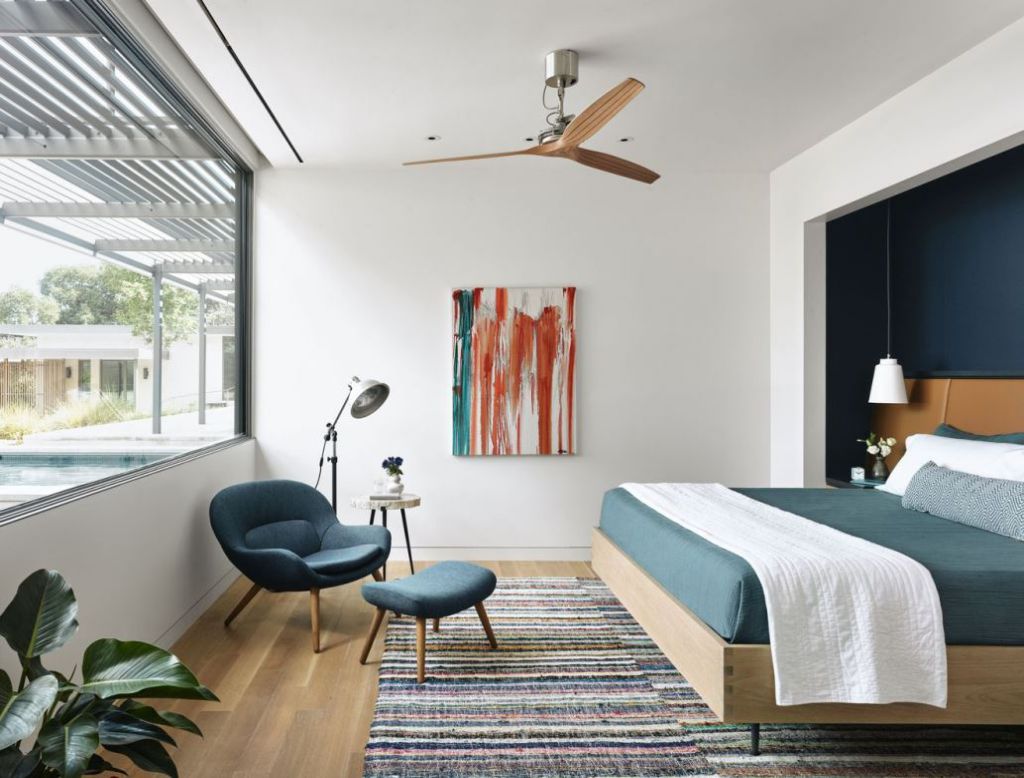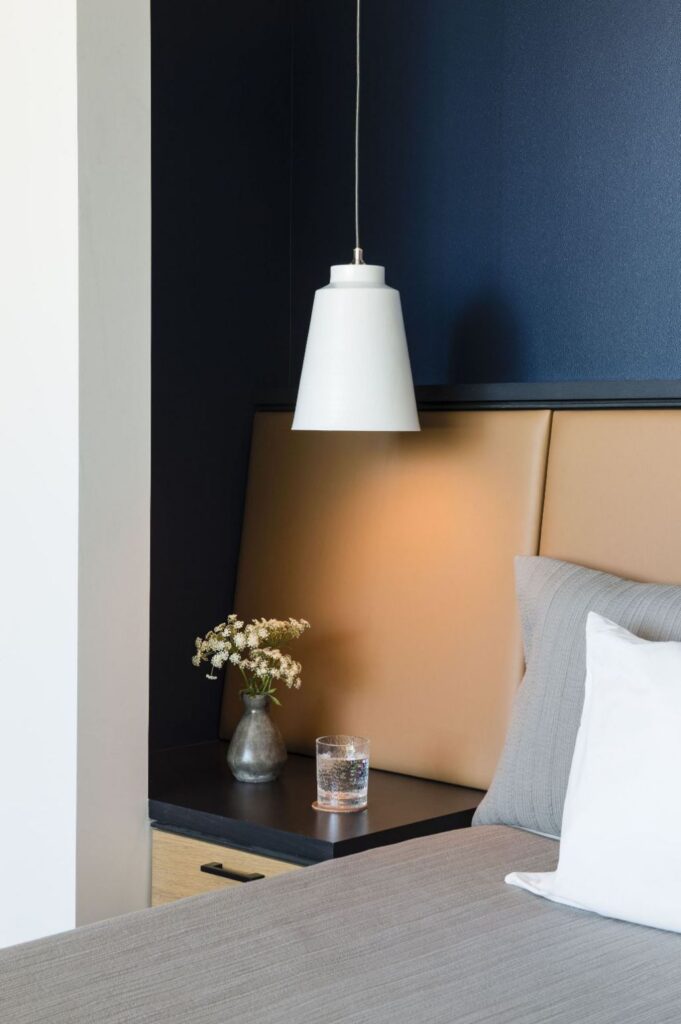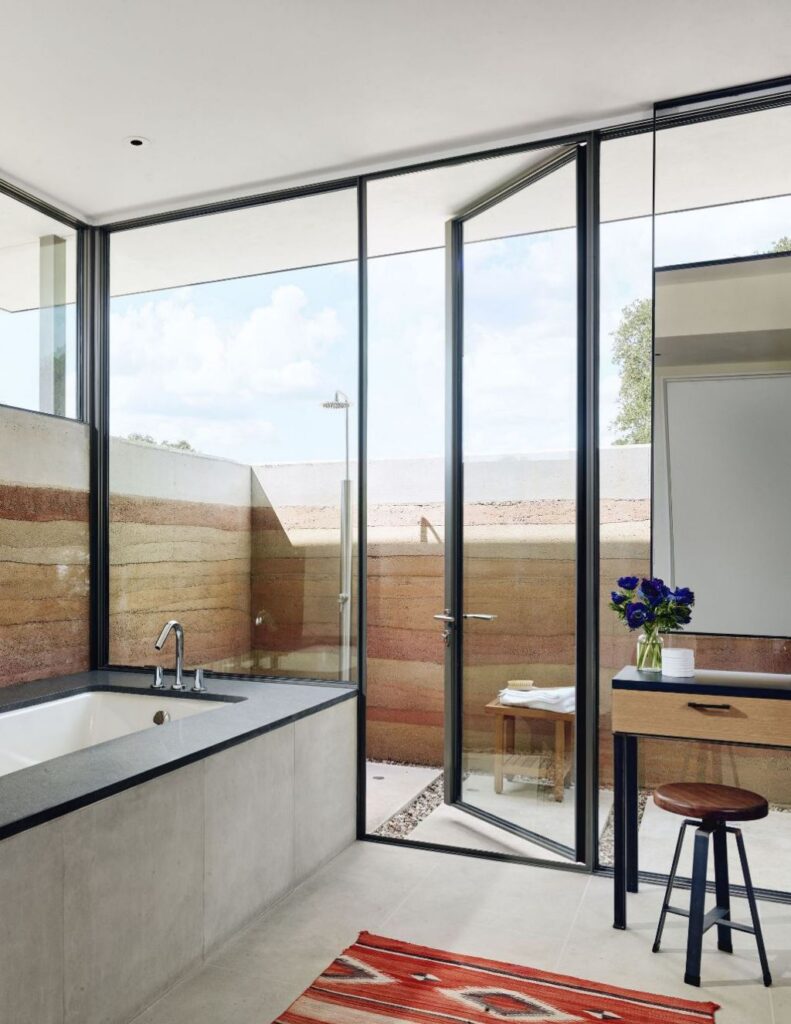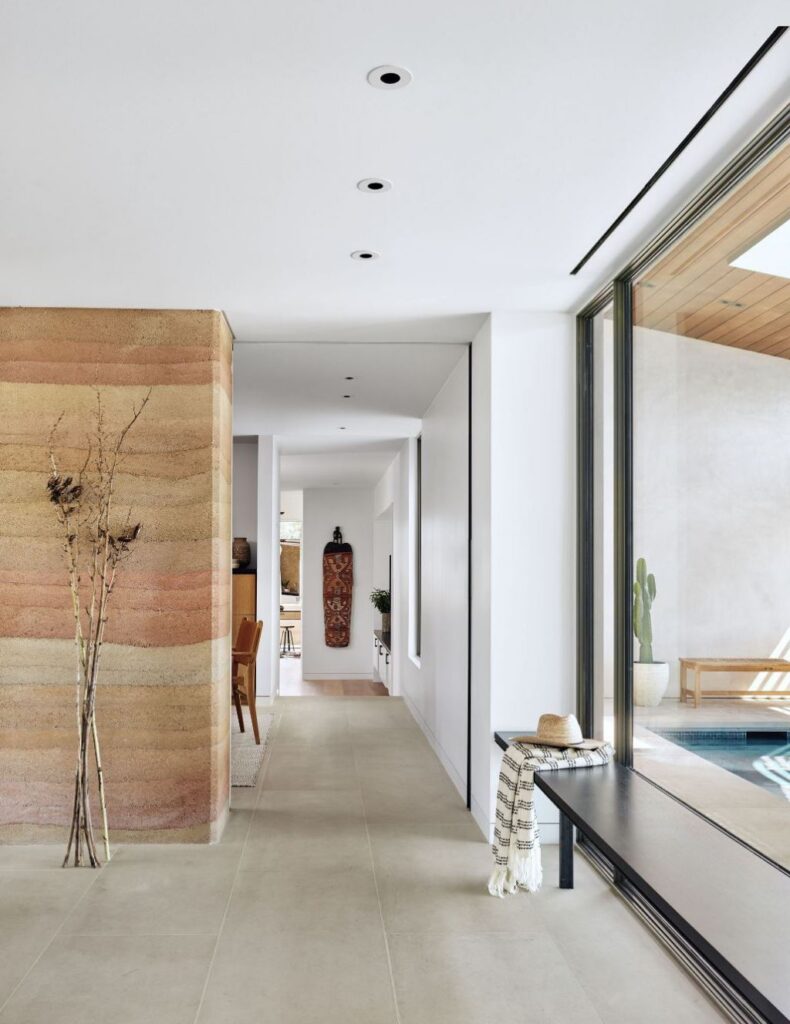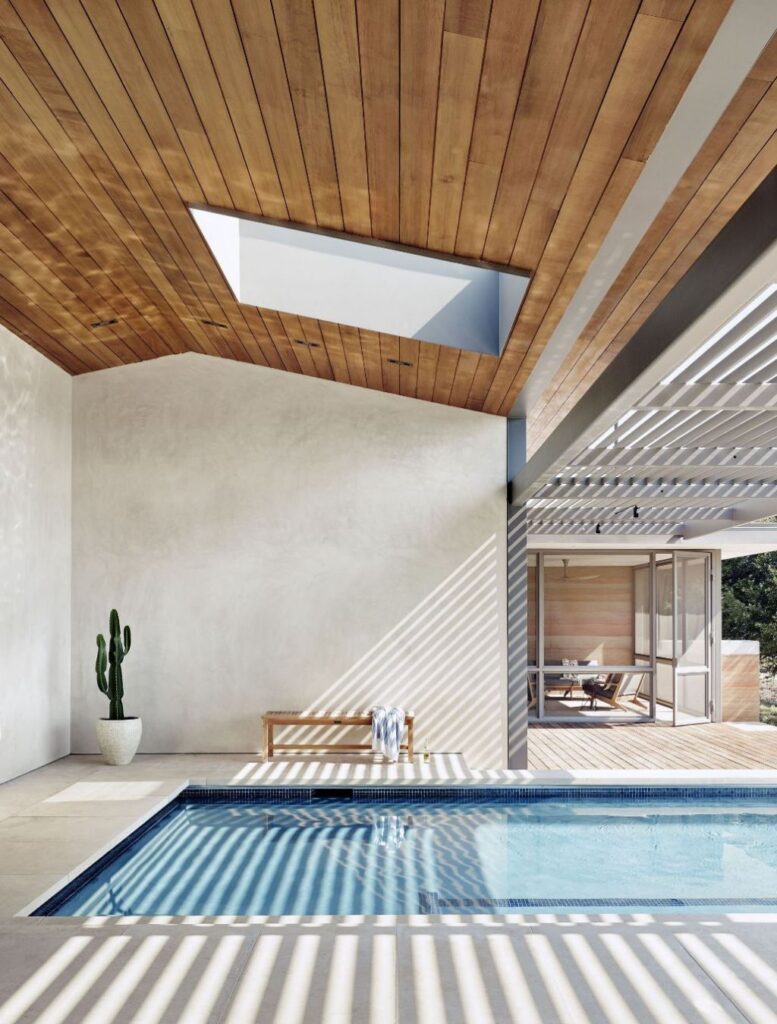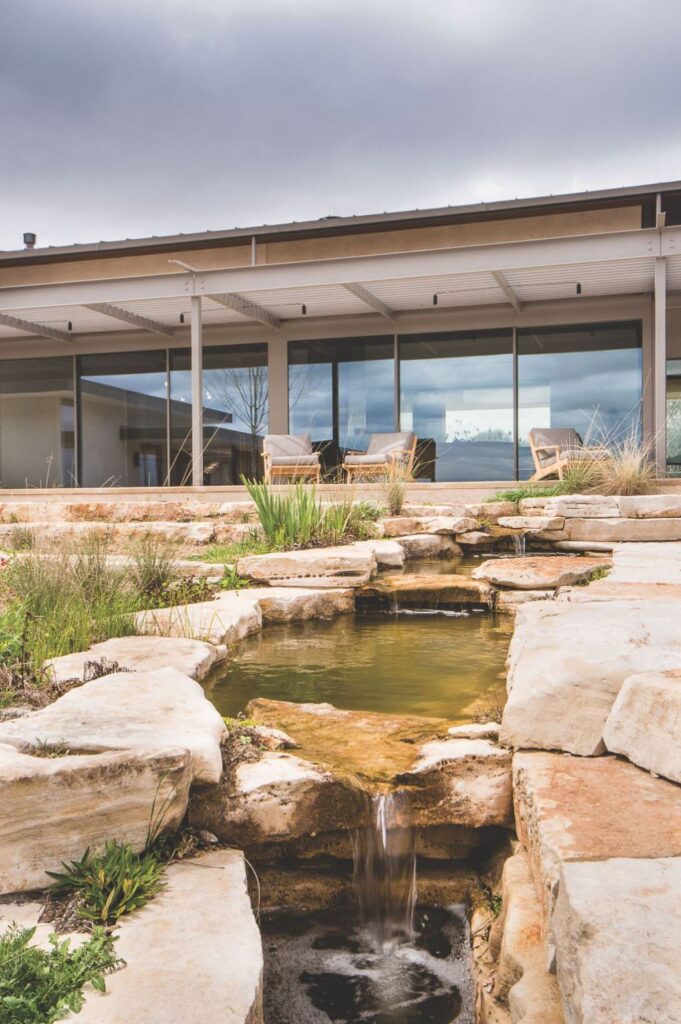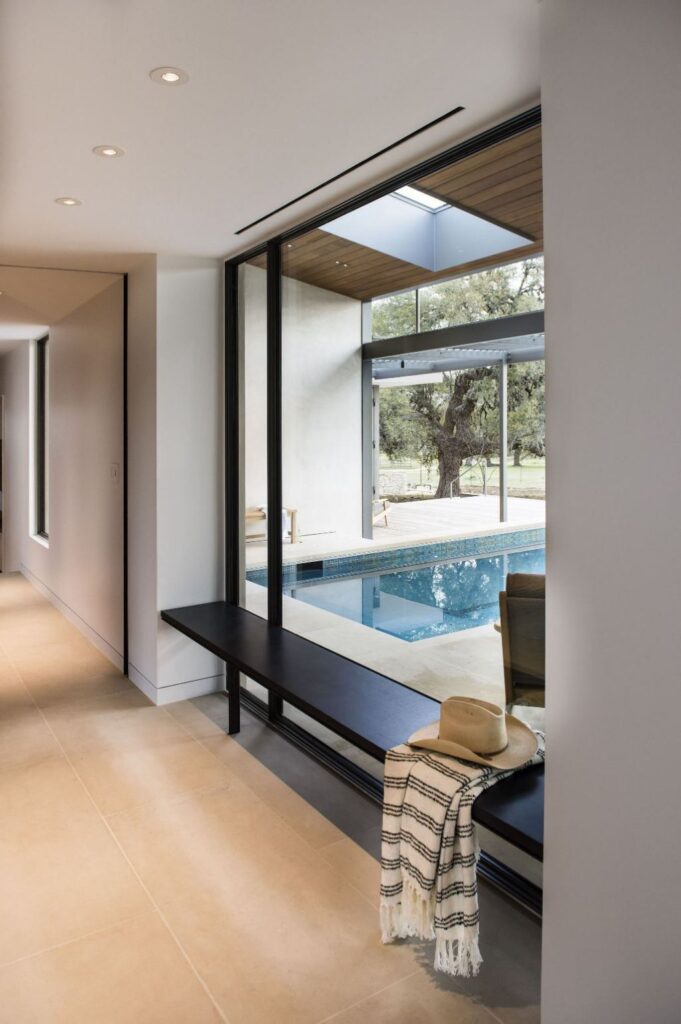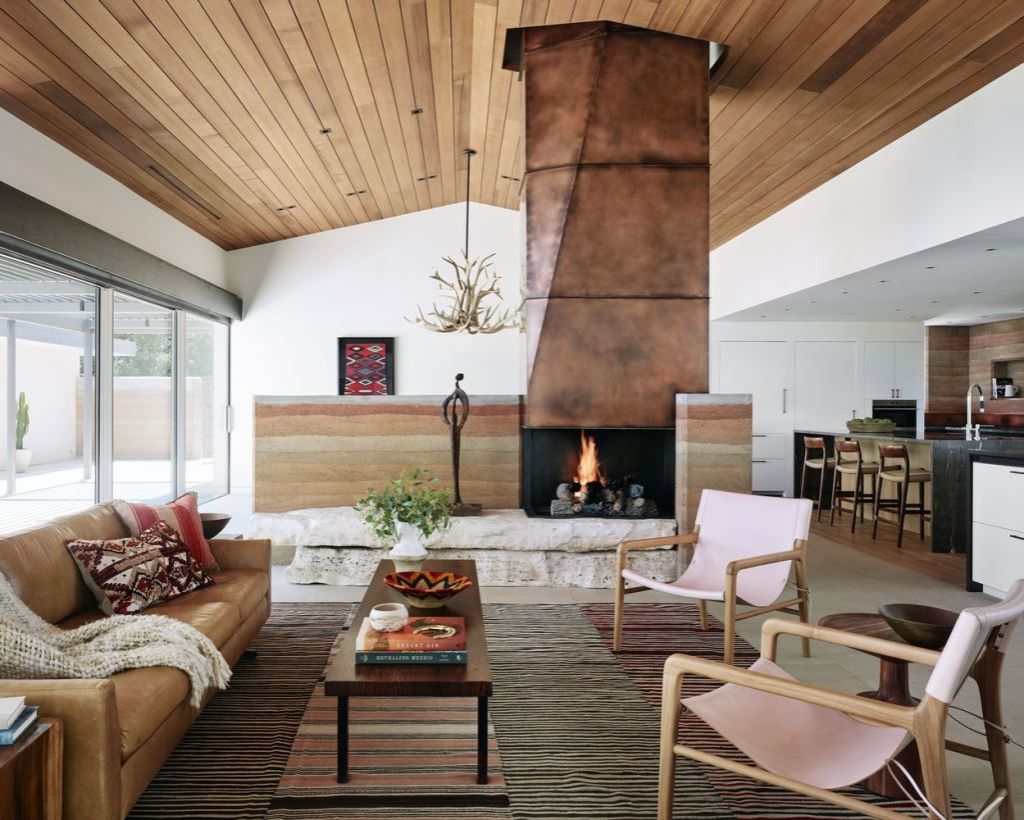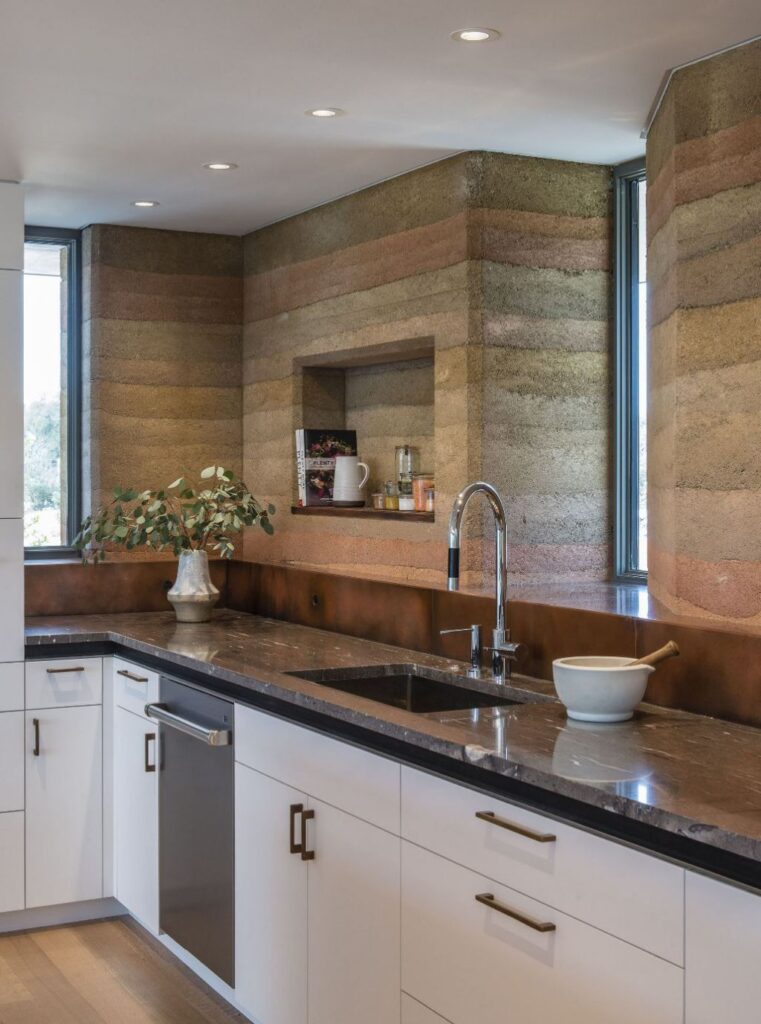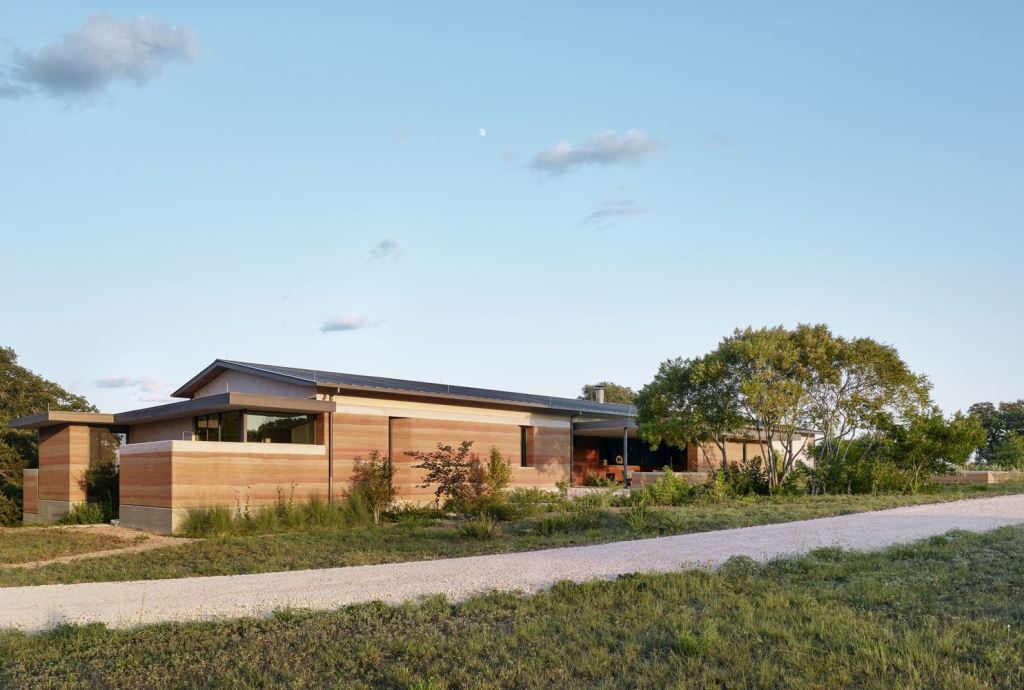 Text by the Architects: This private house, located in the Texas Hill country, is about the connection to the land. The structure is integrated to its surroundings, which is composed of beautiful oak trees, open views, and a slice of the river. In this setting, it is essential to seek protection from the sun, the strong winds, and the flooding rains. This need for the most basic form of shelter, plus the Owners' love of the land, drove the concept and design of the River Ranch.
The River Ranch program laid out in a courtyard plan; which formed by the main house, the guest wing, and the pool. The outer layer of the courtyard made of 2' thick rammed earth walls that appear to emerge from the land; and form a protective shell for the interior of the building. The color and texture of the rammed earth blend the walls to its surroundings, while creating a strong anchor on the site. Emulating the light-filtering quality of the trees, deep steel trellises and vertical wood screens provide another layer of protection by addressing the sun and supplying shade. The thick walls and the shading elements allow for large expanses of glass that open towards the courtyard and river views. The indoor/outdoor relationship strengthened by specific moments that connect the user to the land, the trees, and the view.
Photo credit: Casey Dunn, Casey Woods | Source: Jobe Corral Architects
For more information about this project; please contact the Architecture firm :
– Add: 505 West 38th Street, Suite B, Austin, Texas 78705
– Tel: 512.499.1591
– Email: info@jobecorral.com
More Tour of House in Texas here:
---