Majestic Modern Home in Las Vegas by Assemblage Studio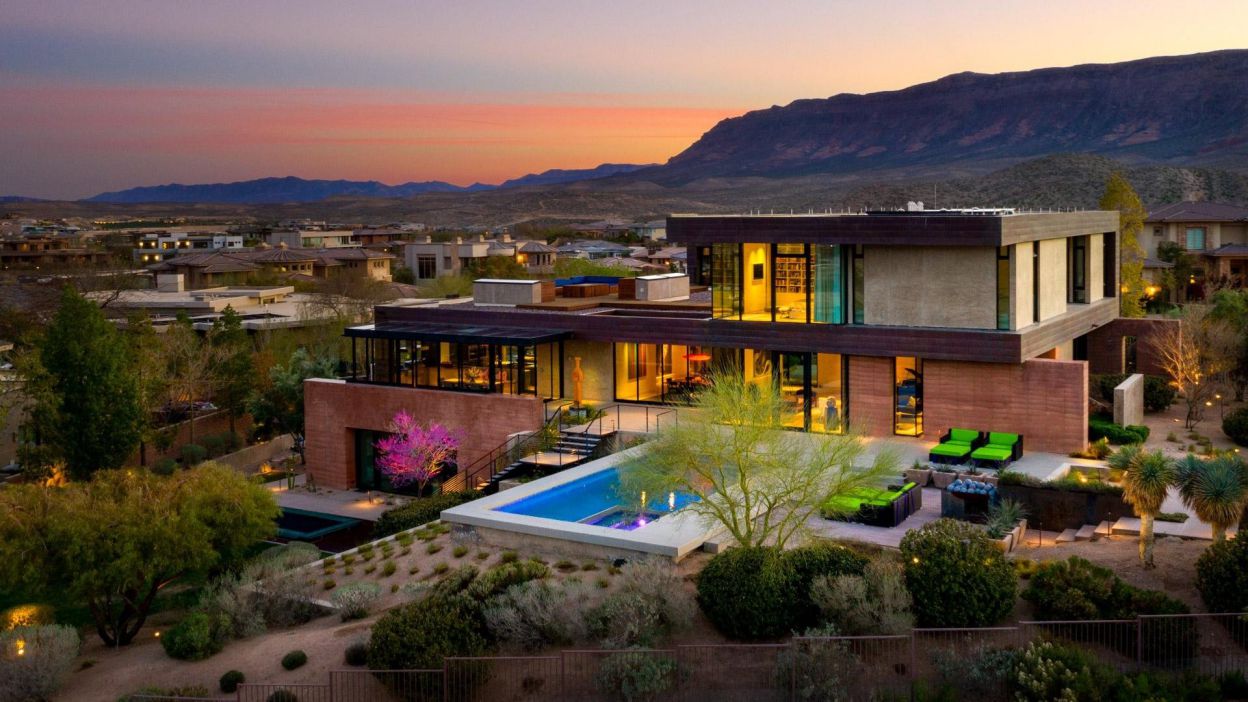 This Modern Home in Las Vegas e is designed by famed architect, Eric Strain of firm Assemblage Studio, this home on an elevated lot of 0,69 acres features expansive vistas from every vantage point throughout the home and views of the majestic mountains and the dazzling city lights of the entire Las Vegas Strip. Award Winning outdoor landscaping with roof-top entertaining space with 360 views.
The modern home offers architectural distinctiveness, an unparalleled location, and luxury facilities unlike any other home. True indoor-outdoor living design.
General Information:
Beds: 5
Baths: 6
Living: 9,148 SF
Lot size: 0.69 Acres
Built: 2009
Designed by: Assemblage Studio
Photos: The Ivan Sher Group – Berkshire Hathaway Group