A Stunning Beverly Grove Luxury Estate Listed for $18,000 per month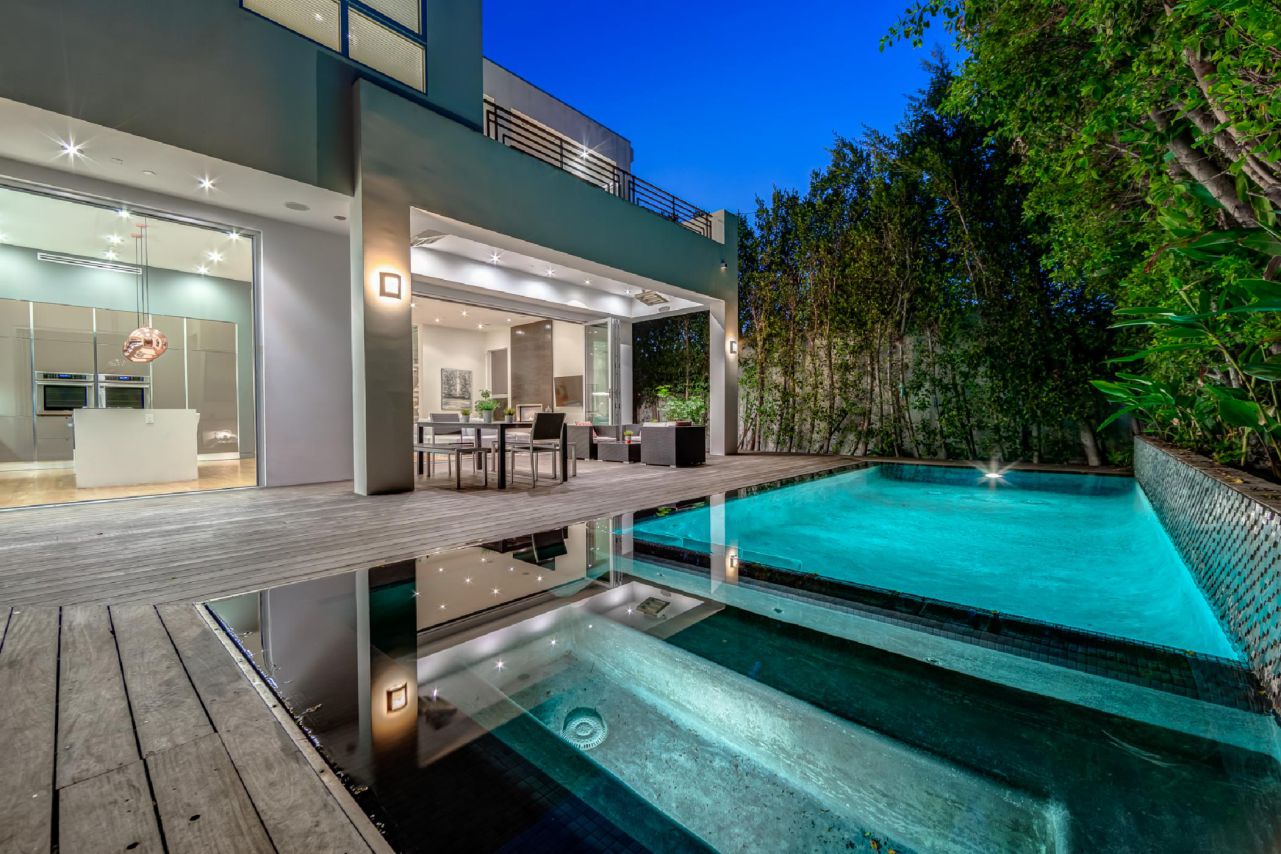 General Information:
A beautiful Beverly Grove Luxury Estate with clean lines, bright interiors and impressive finishes, the Luxury Resort takes the vacation to a new level. Many sliding glass doors create a seamless indoor / outdoor living experience, bringing California sunshine like a beacon. The resort-like grounds feature an infinity pool, a beautifully integrated hot tub, numerous living and dining areas, barbecue and dining areas. Immerse yourself in vitamin D and then relax with a book or electronics without leaving your outdoor living space. A tall wall and mature trees protect and ensure your privacy. A Stunning Beverly Grove Luxury Estate.
Photos Capital Investment Realty Grp.