Date of Publishing:
Architecture Design of Bighorn House
Description About The Project
Brand new architectural compound Bighorn House in Palm Desert designed by by Whipple Russell boasts a sophisticated design. This project built in Central Living near the mountain course of Bighorn Golf Club in Palm Desert, California.
The design of the space creates a theatrical impression outlining the desert mountain landscape, trees, and slides. Customers who visit the desert often grew up and always wanted a home there. That's why the designer not only cleverly tucks the backyard into the fireplace and kitchen, but also creates an entry patio. From anywhere in the backyard, one can see the pool. From anywhere in the kitchen, the pool and courtyard can also be seen. Then from all the bedrooms, if open the door, the Water can be seen through the columns. Although very private from the street side, each room has a water view.
There are three guest suites, the larger one that called the casita. The guest wing can be accessed via a private entrance at the front gate and each has its own patio. On the other hand, the outdoor living space provides all the elements; water, fire, and artful landscaping that brings nature up close while enhancing privacy.
Indeed, at 5,000 square feet there's a simplicity to this house that honors the mountains, the view, the relationship to the outdoors, and water. It's a convivial space with room for overnight guests and for lots of people eating and conversing in multiple places, but it is also an intimate and serene getaway for one.
The Brand new architectural Project Information: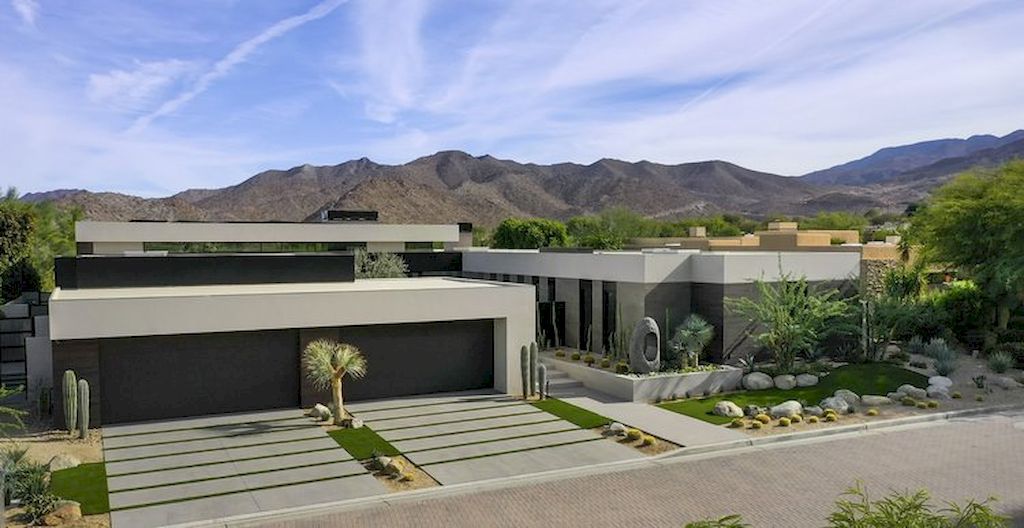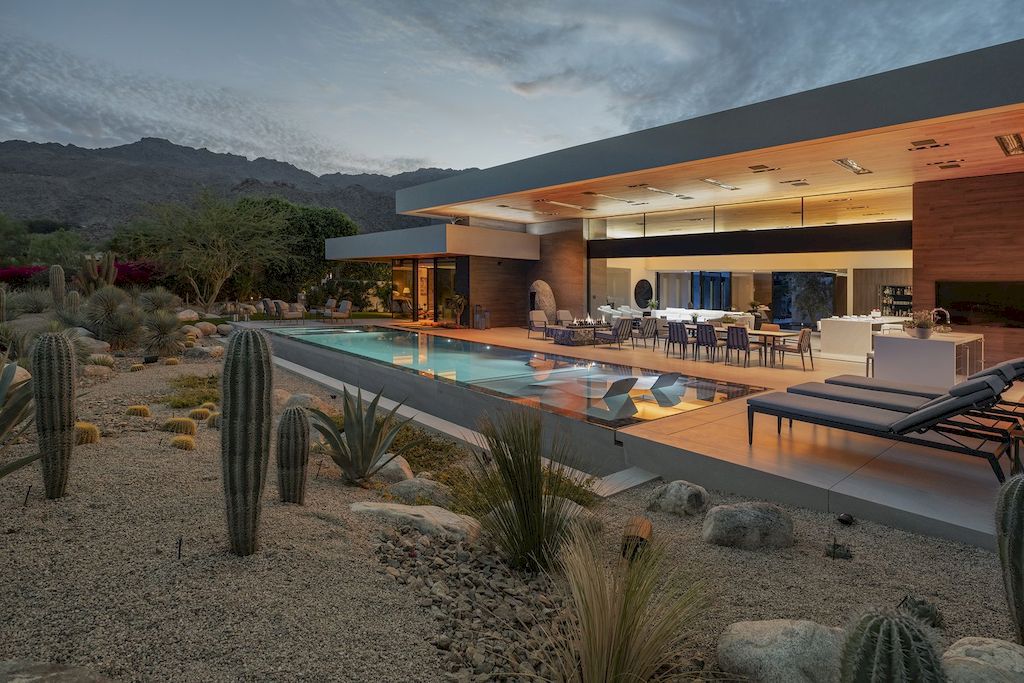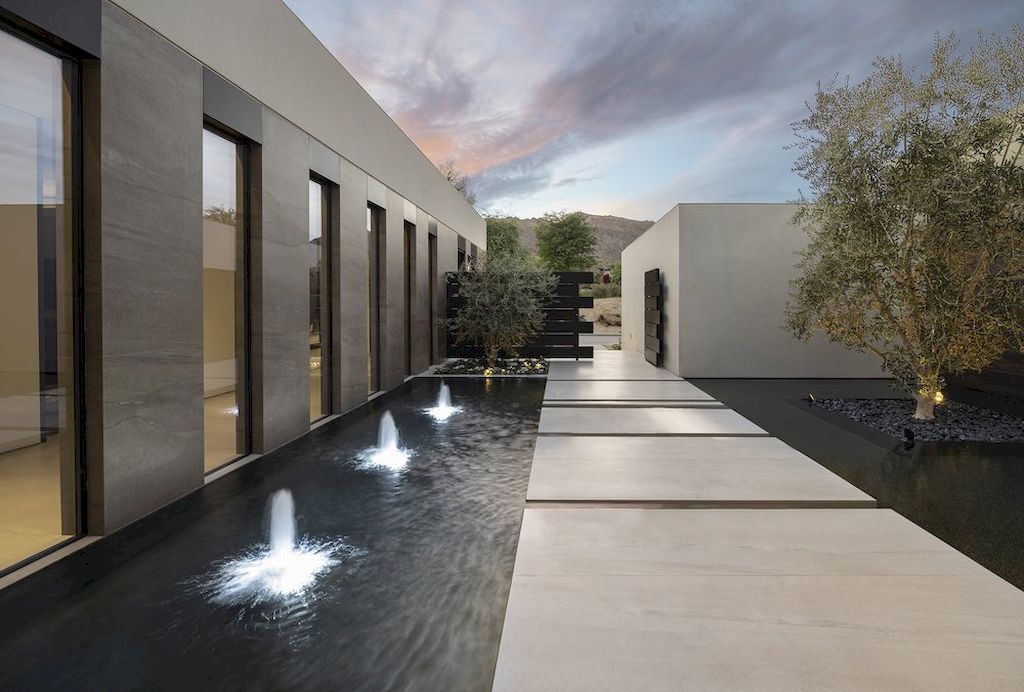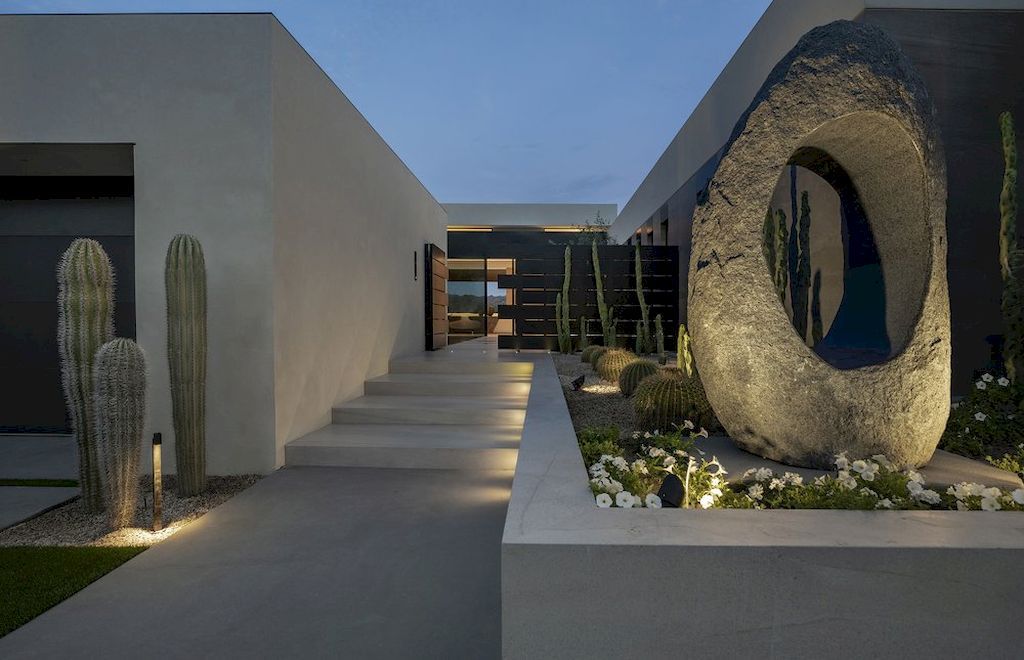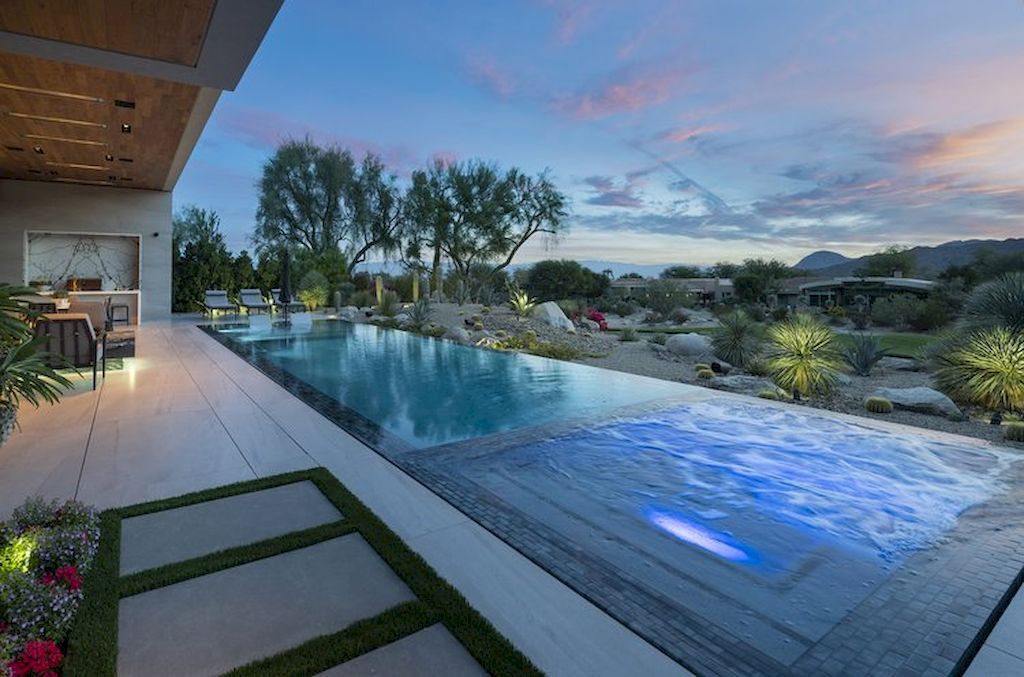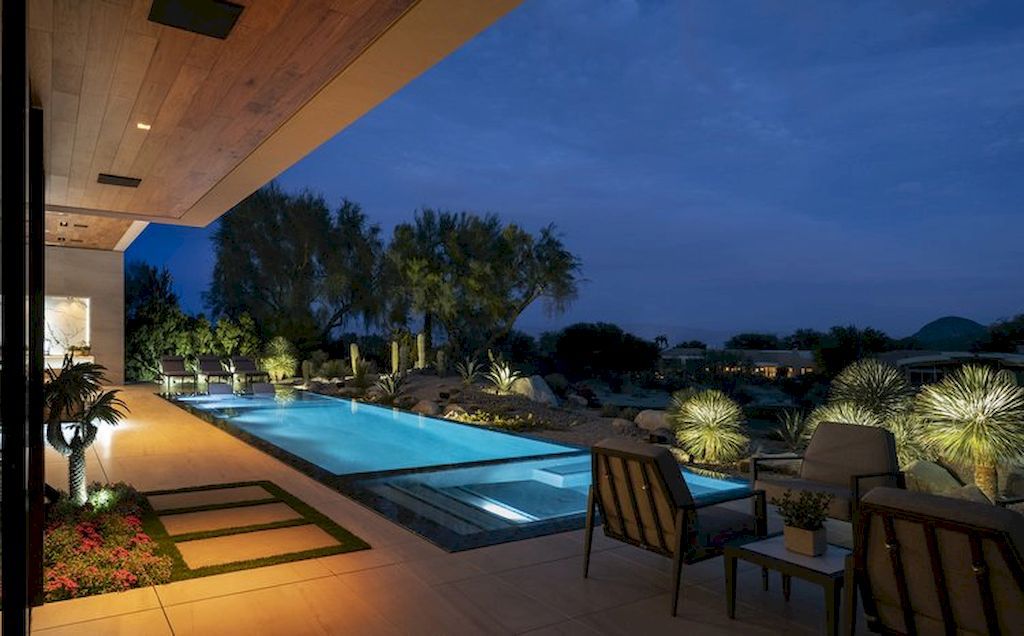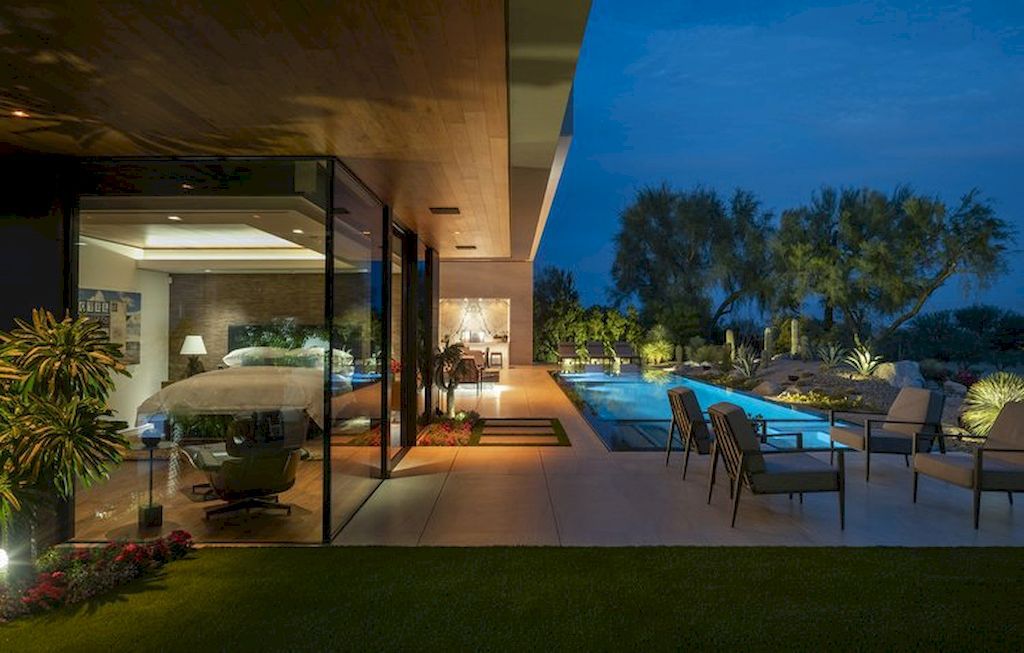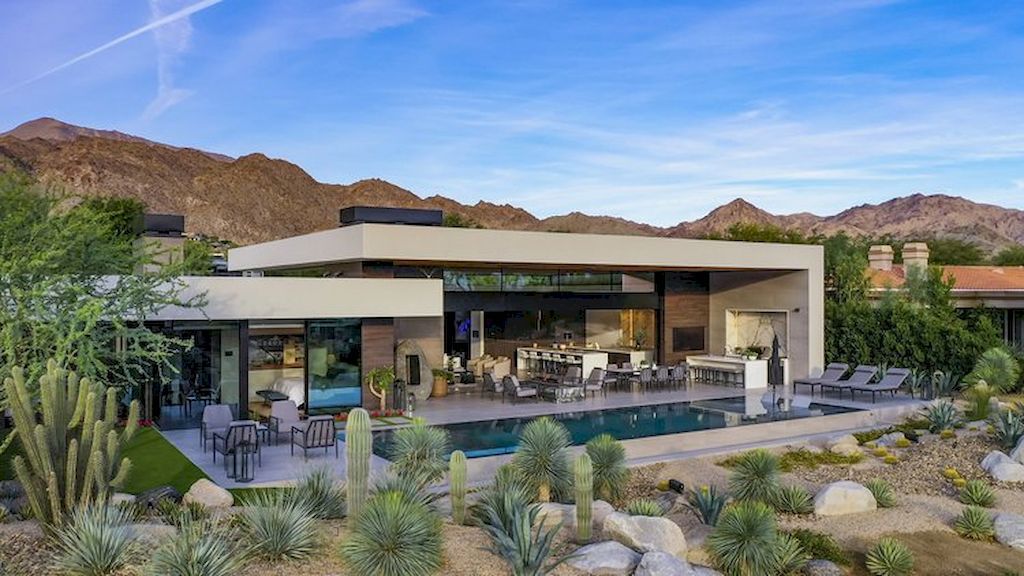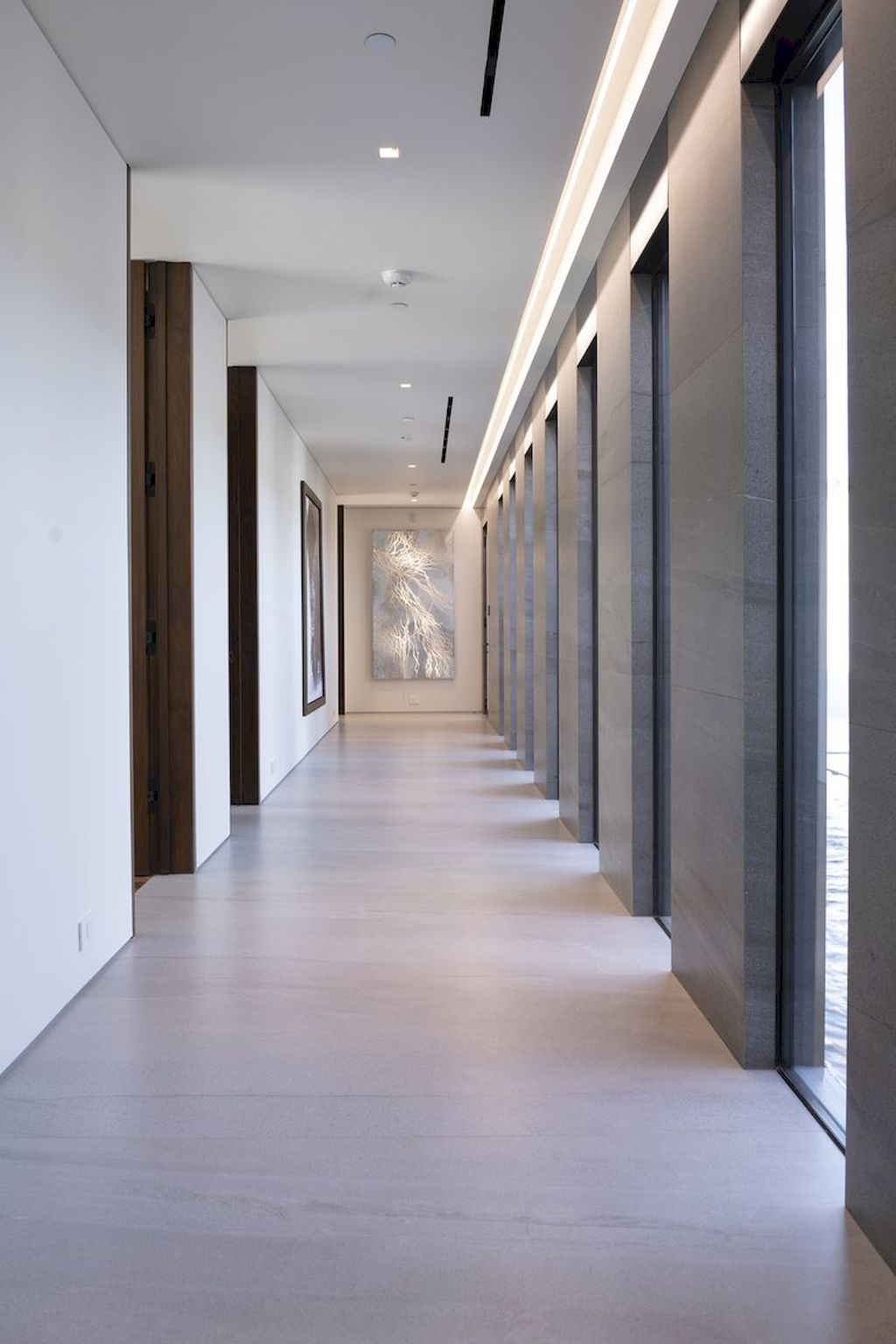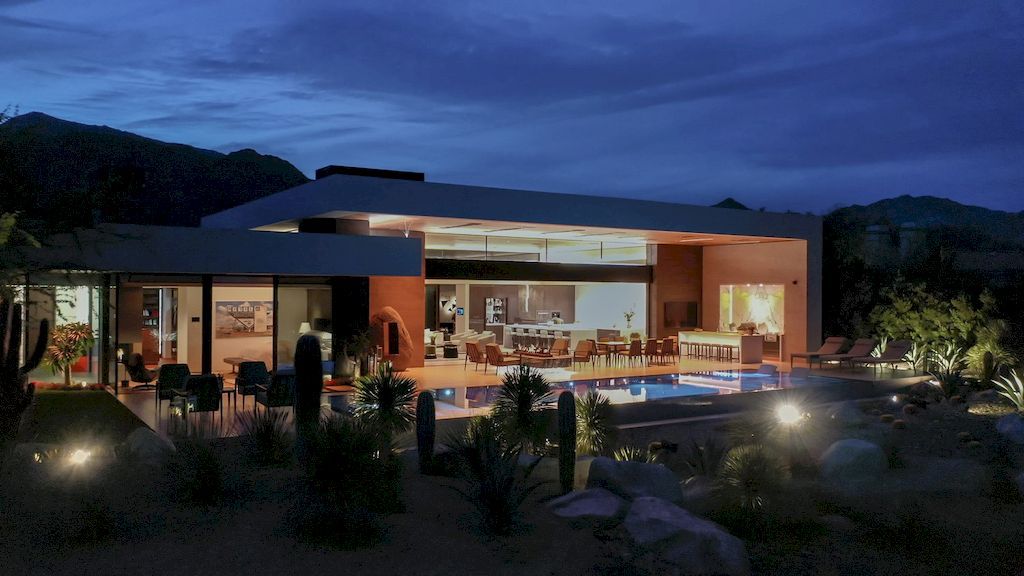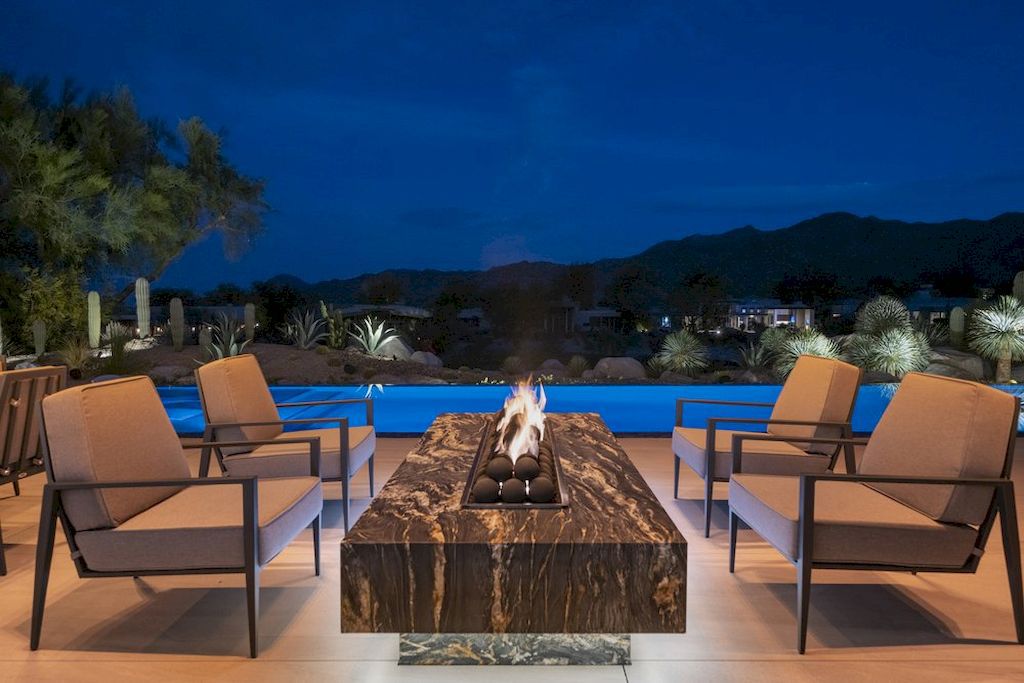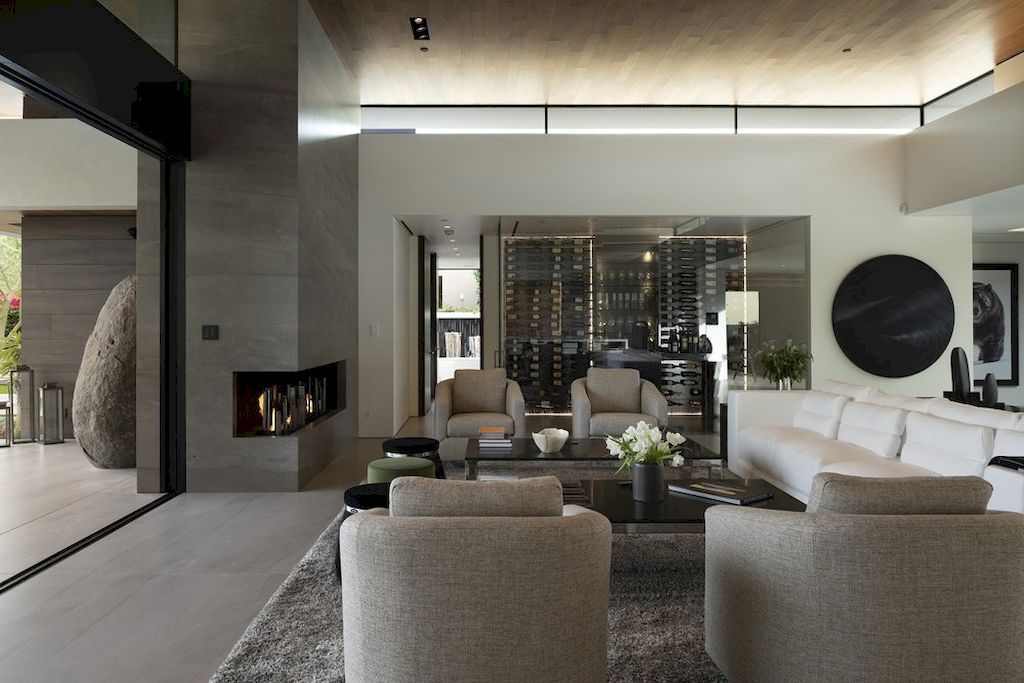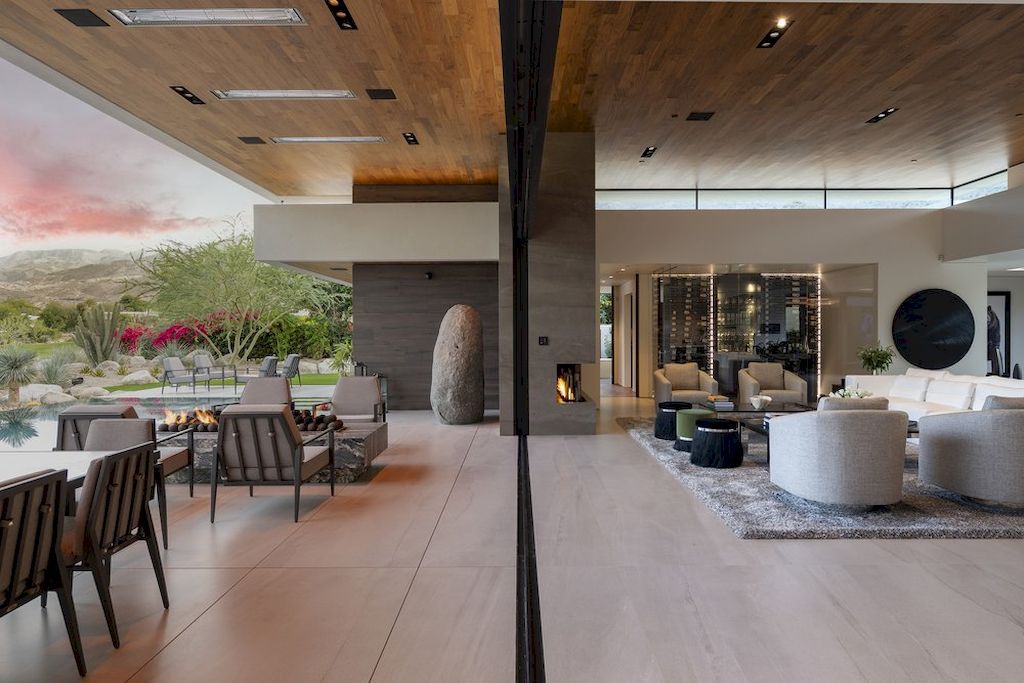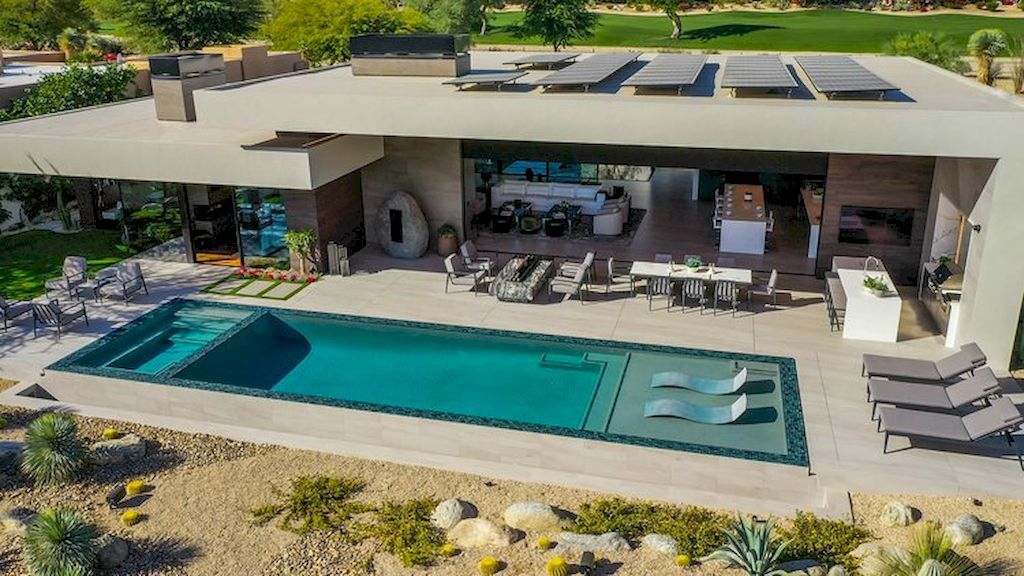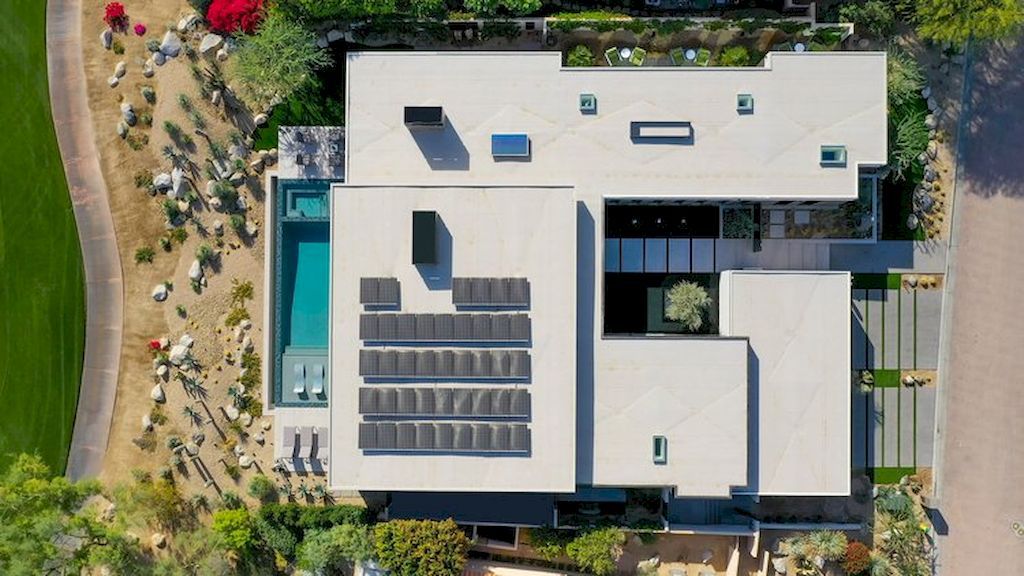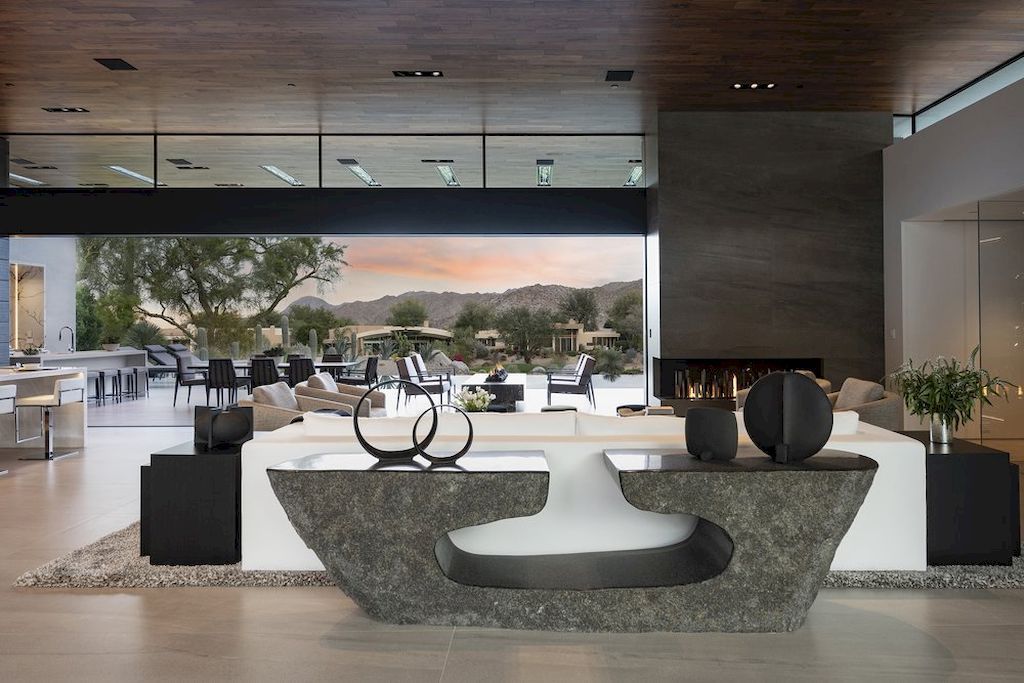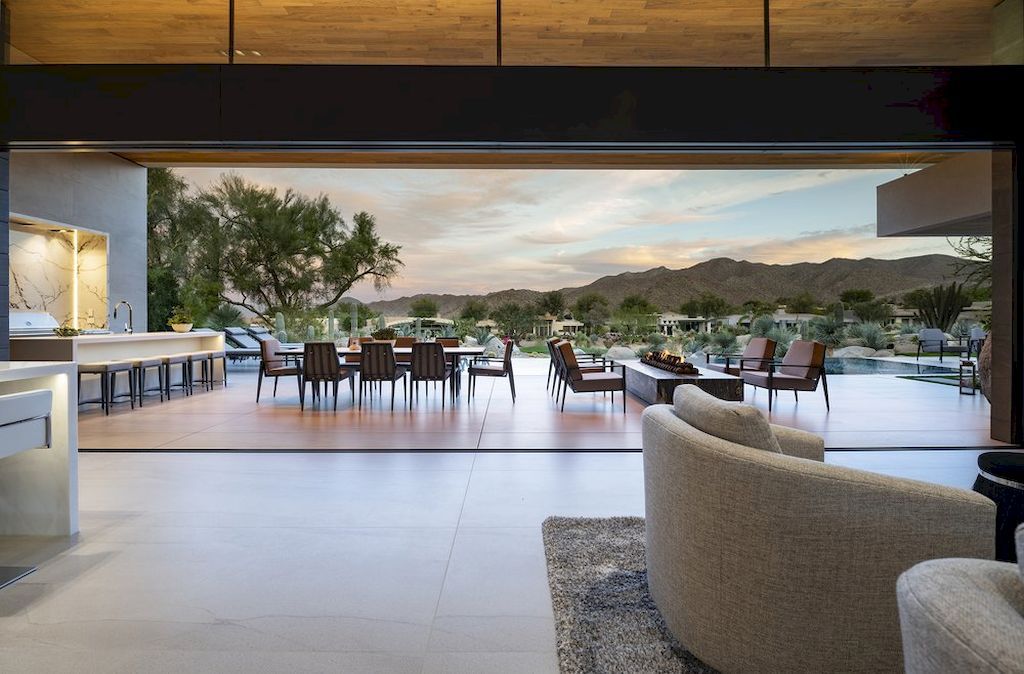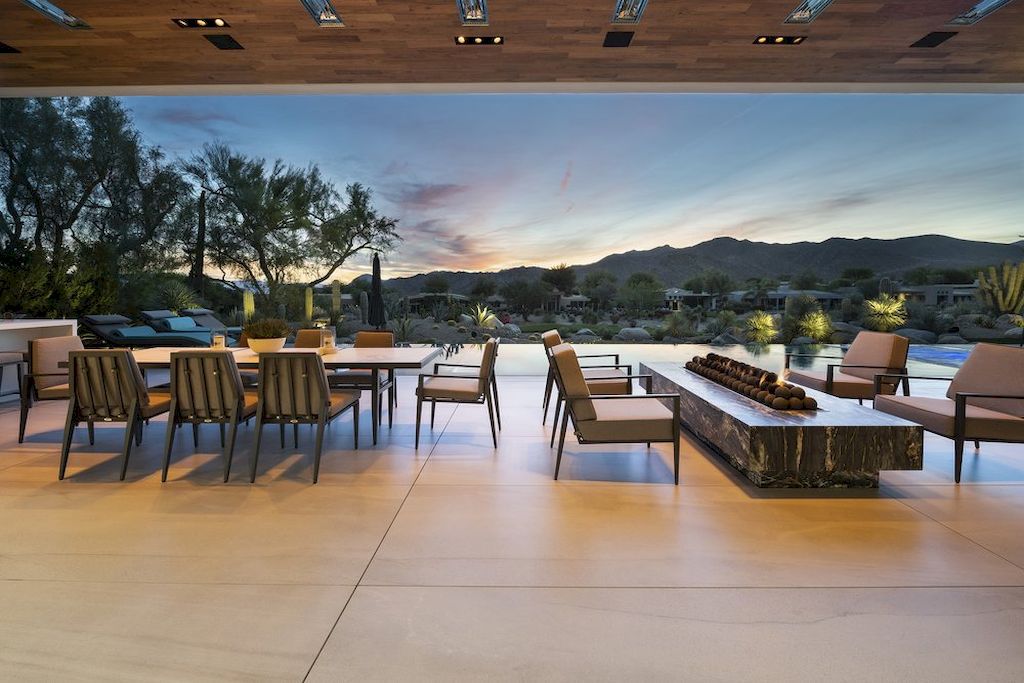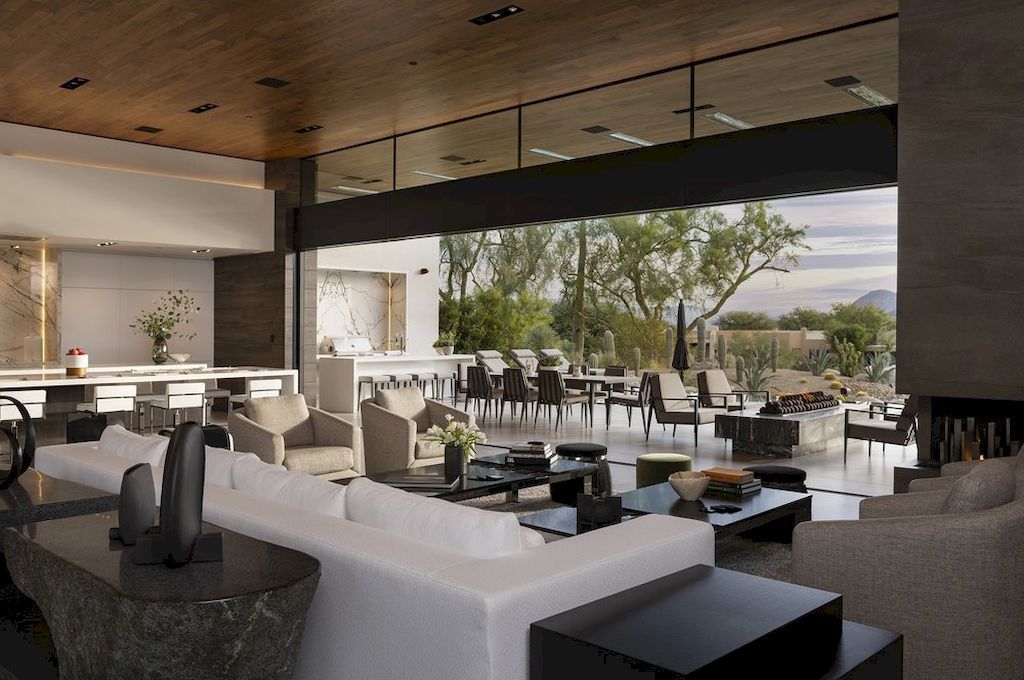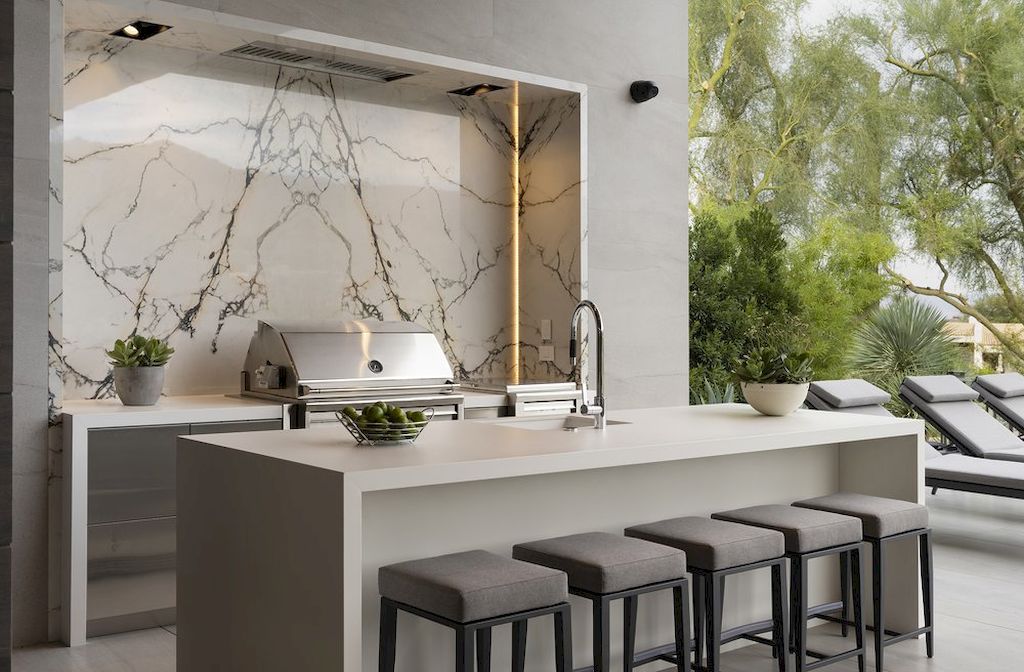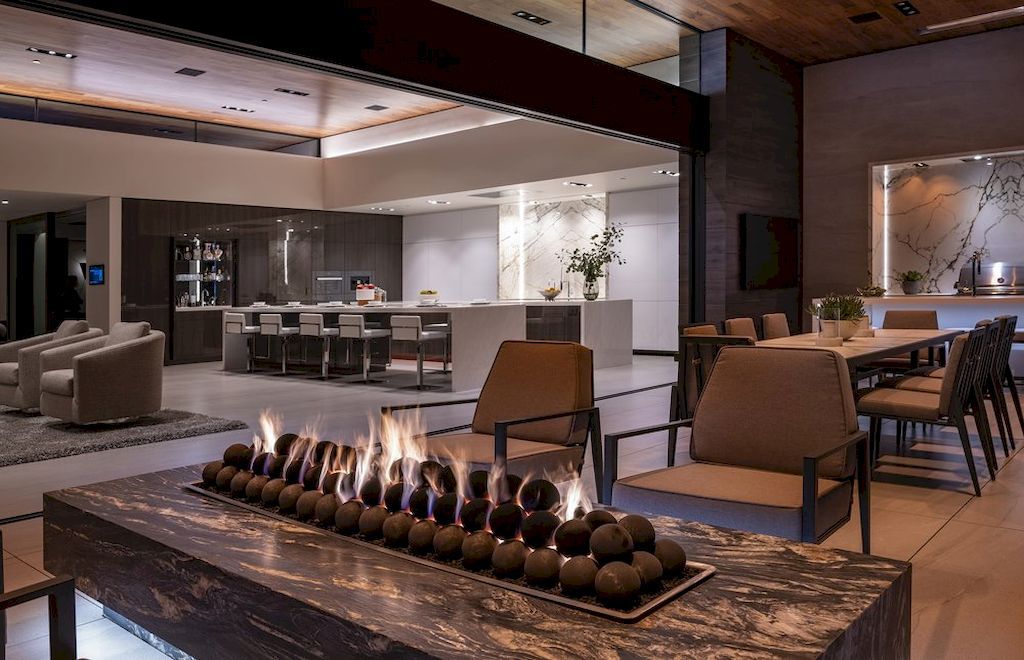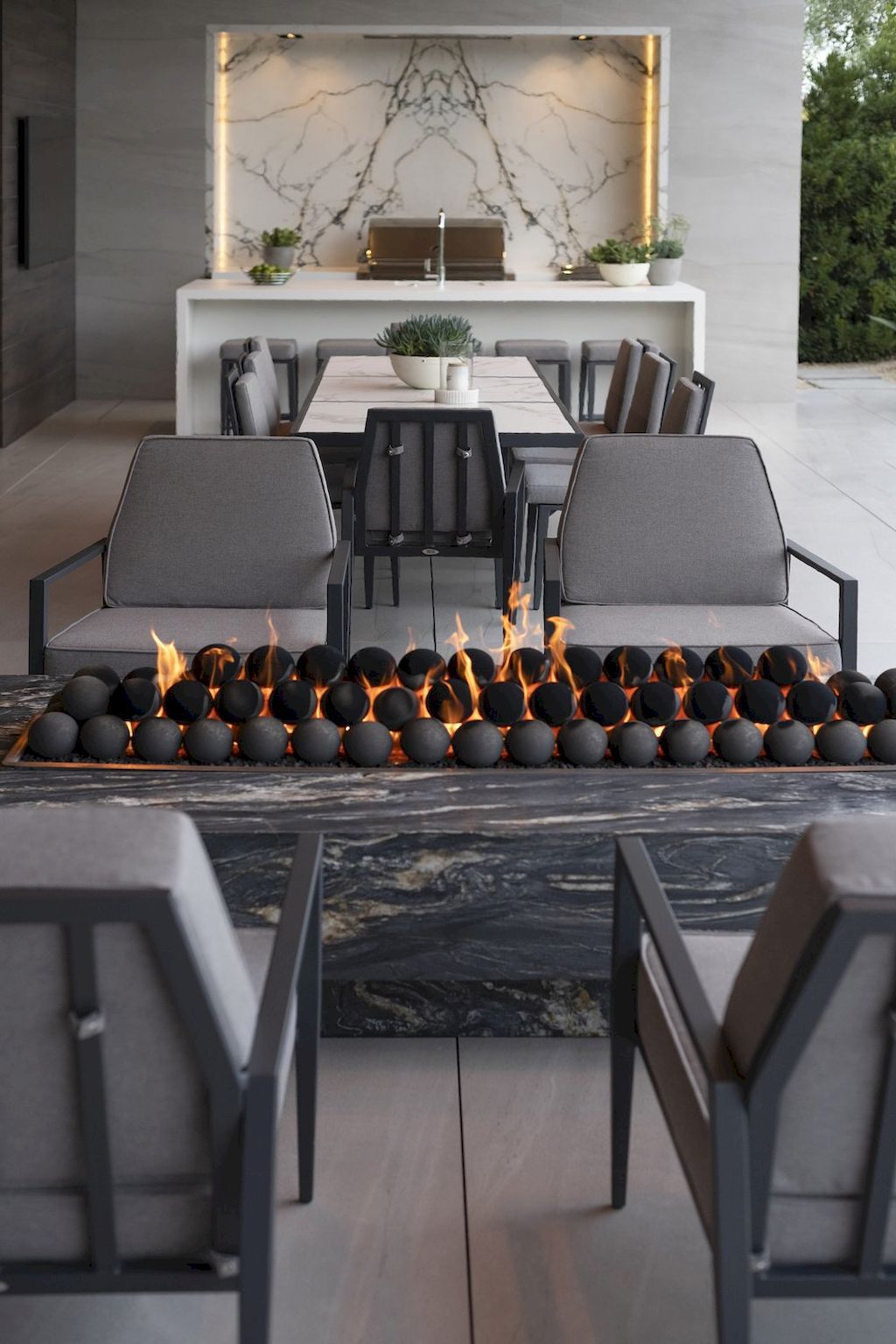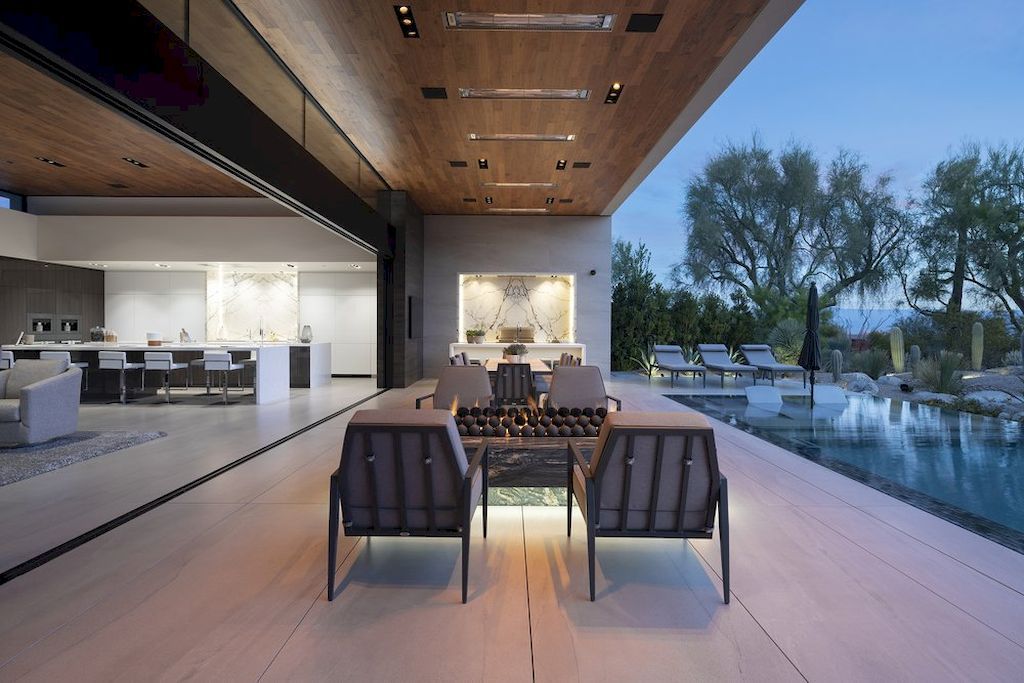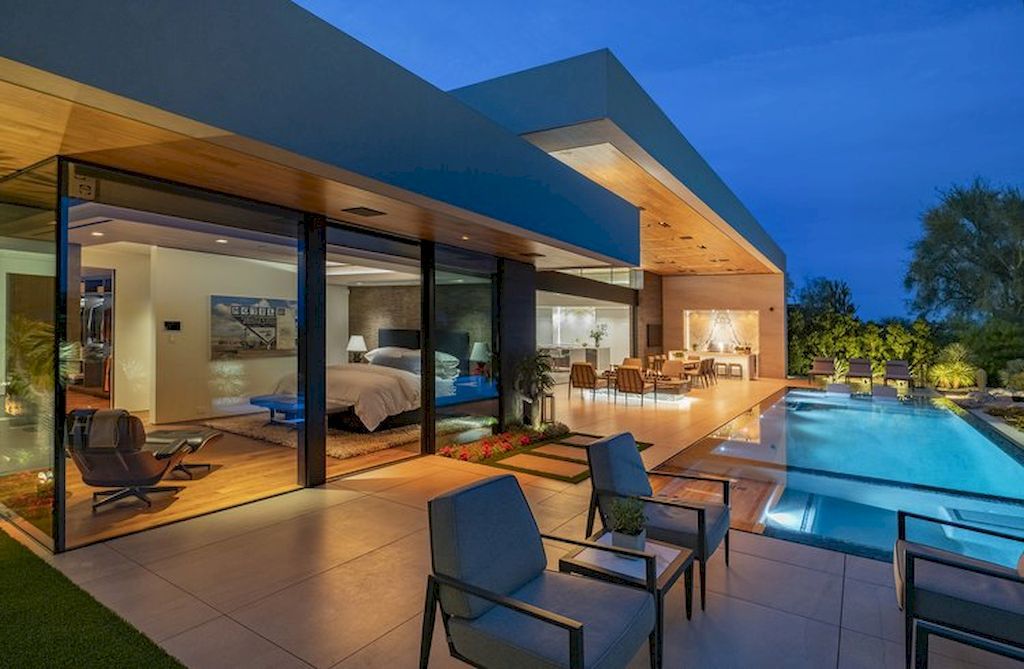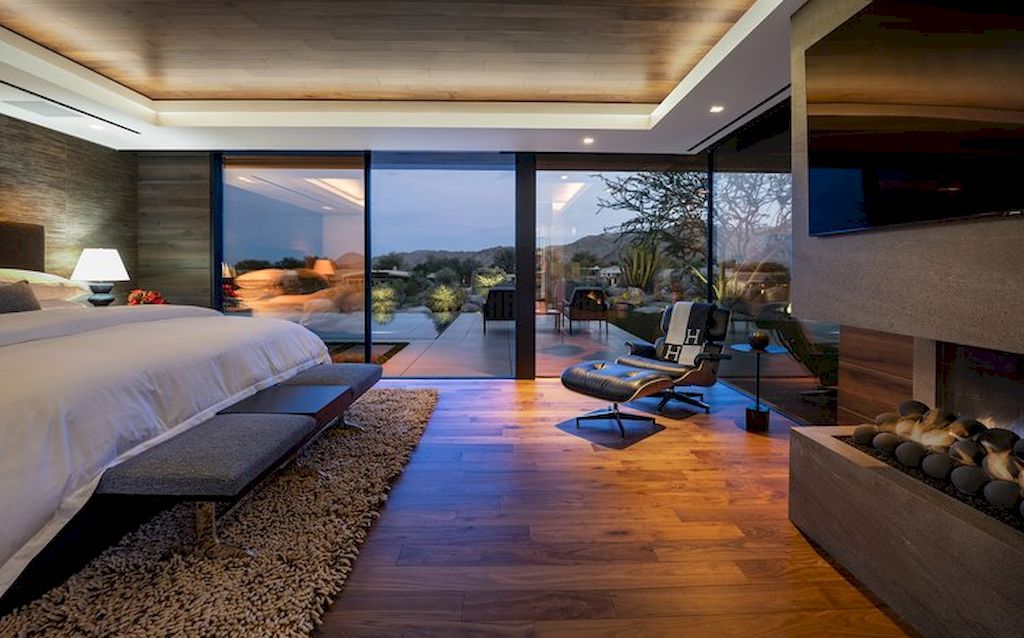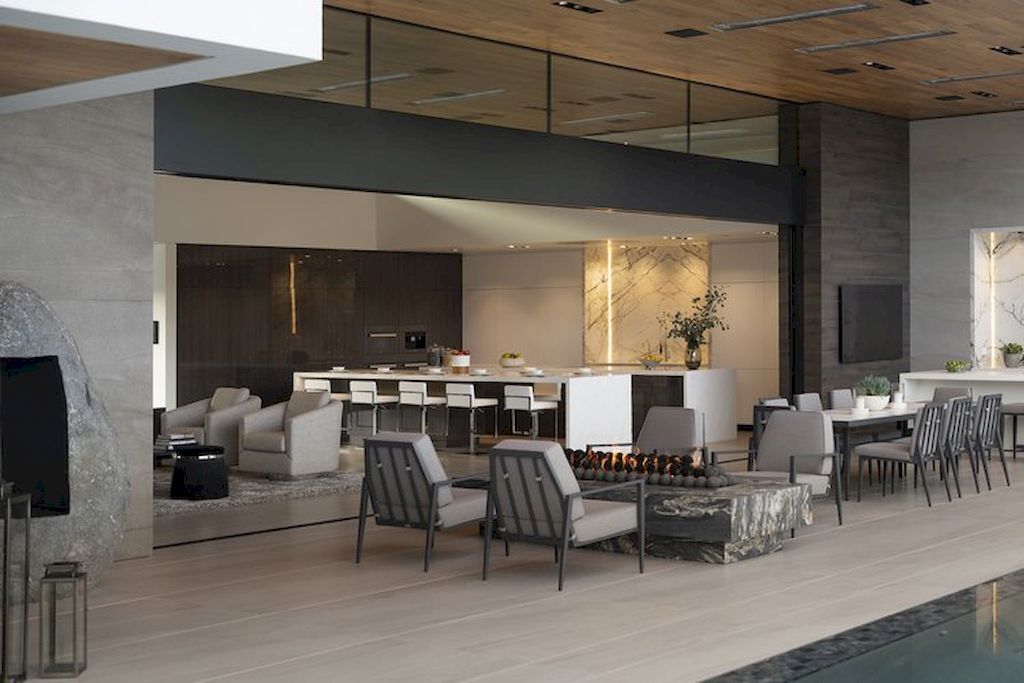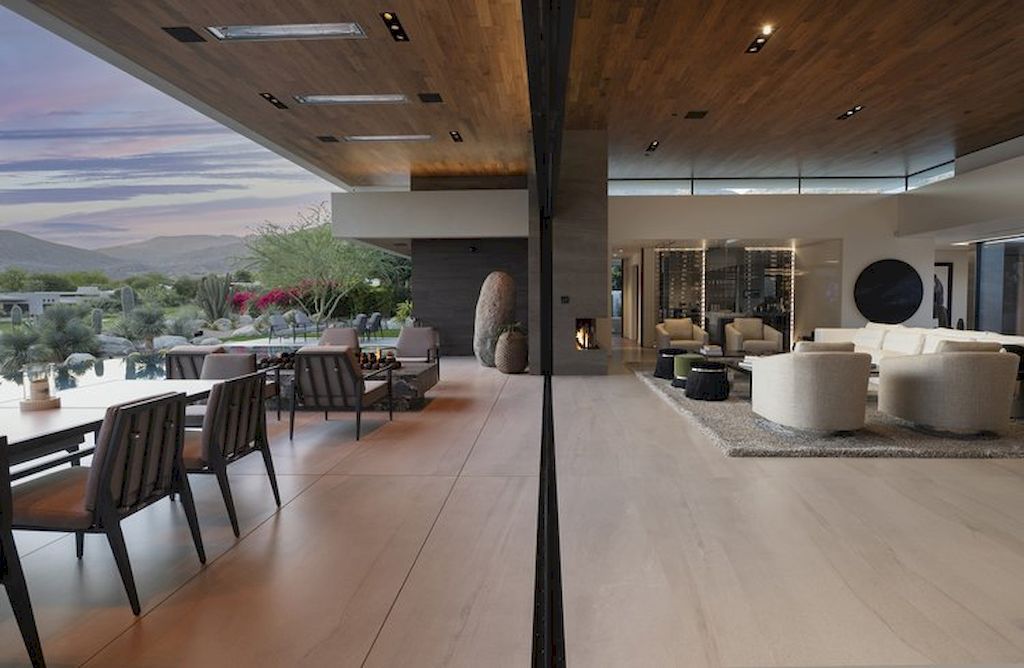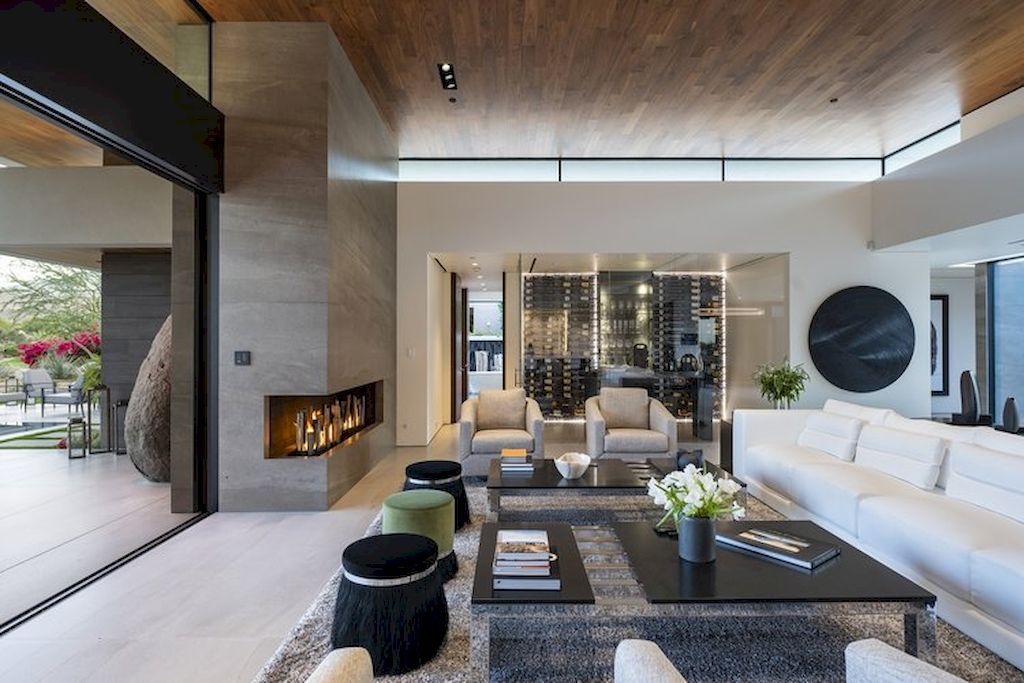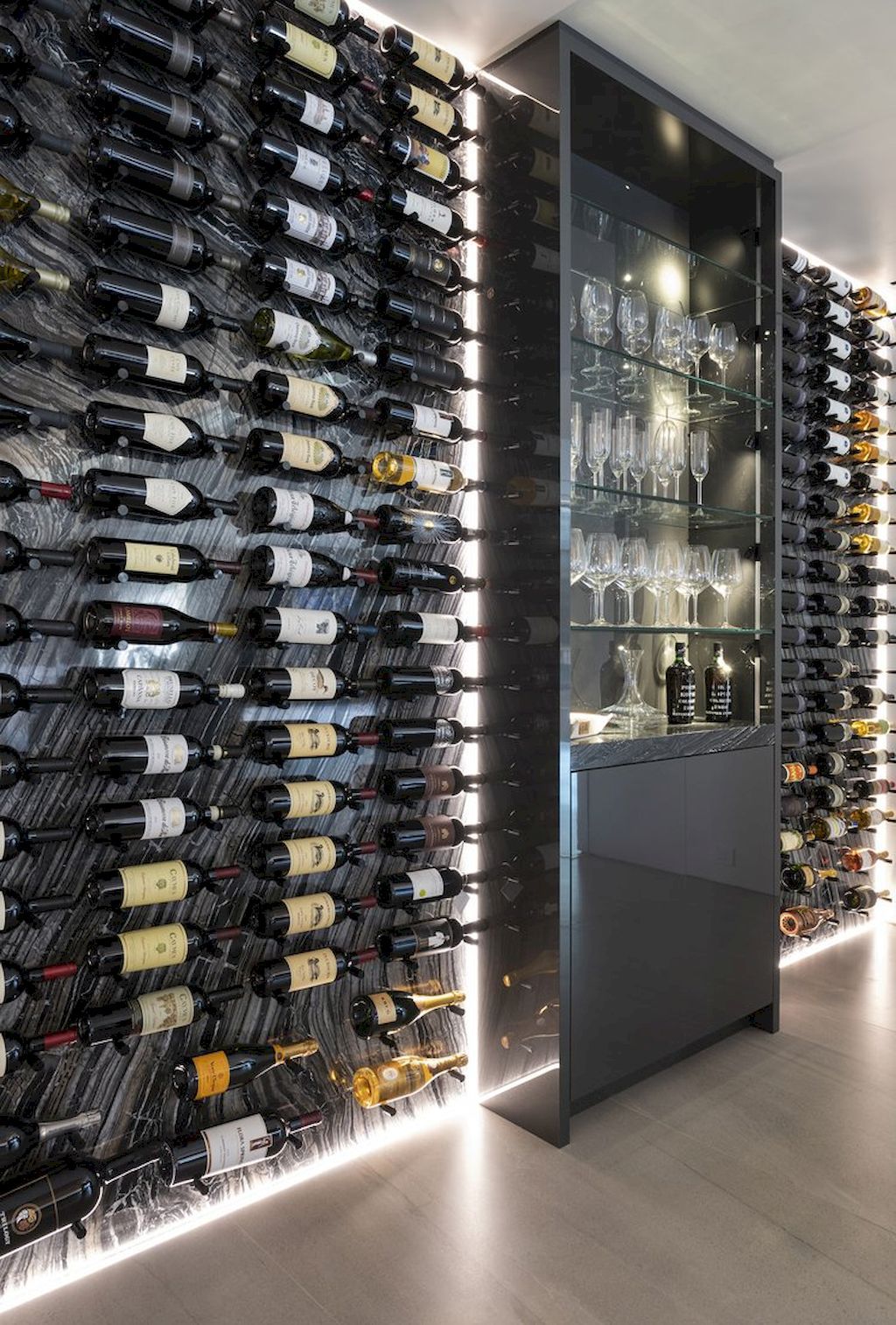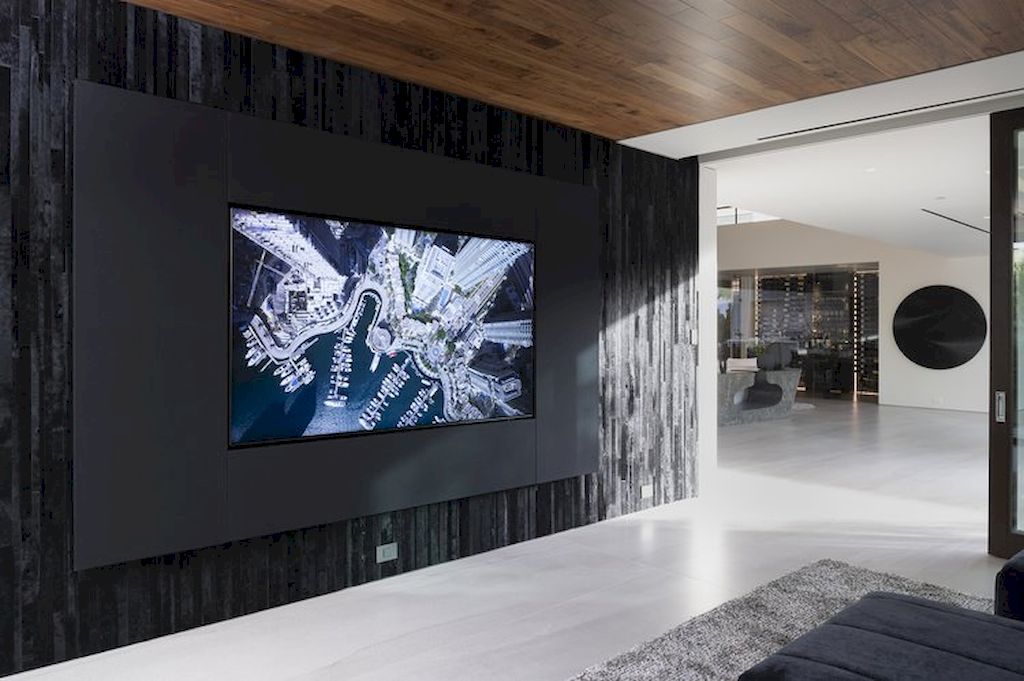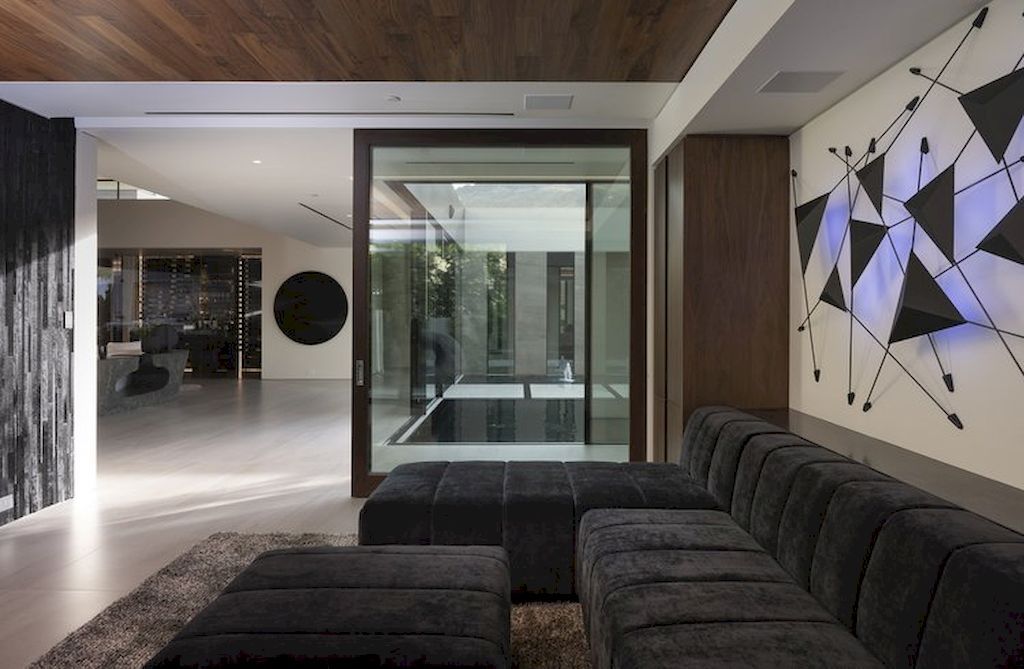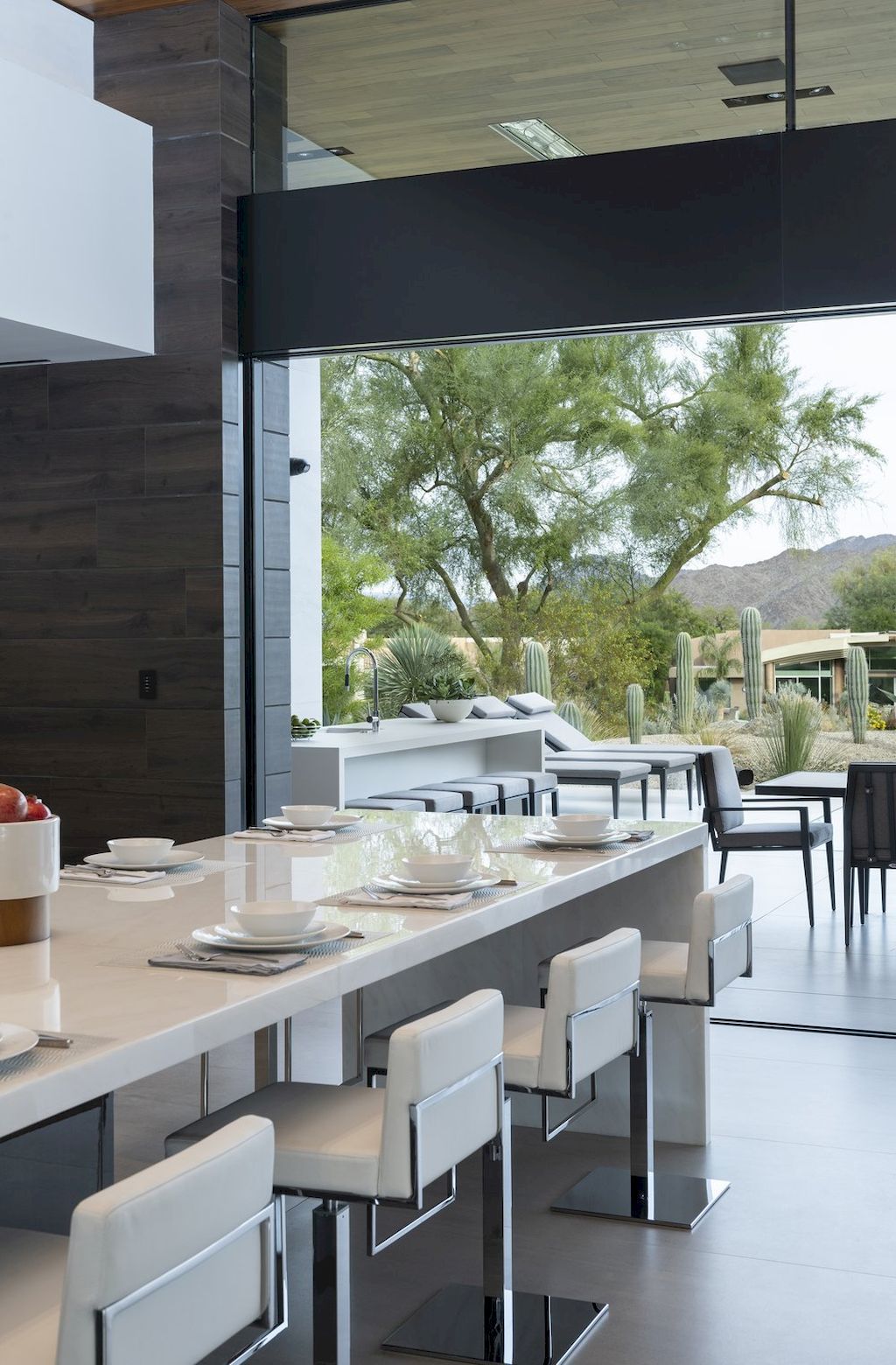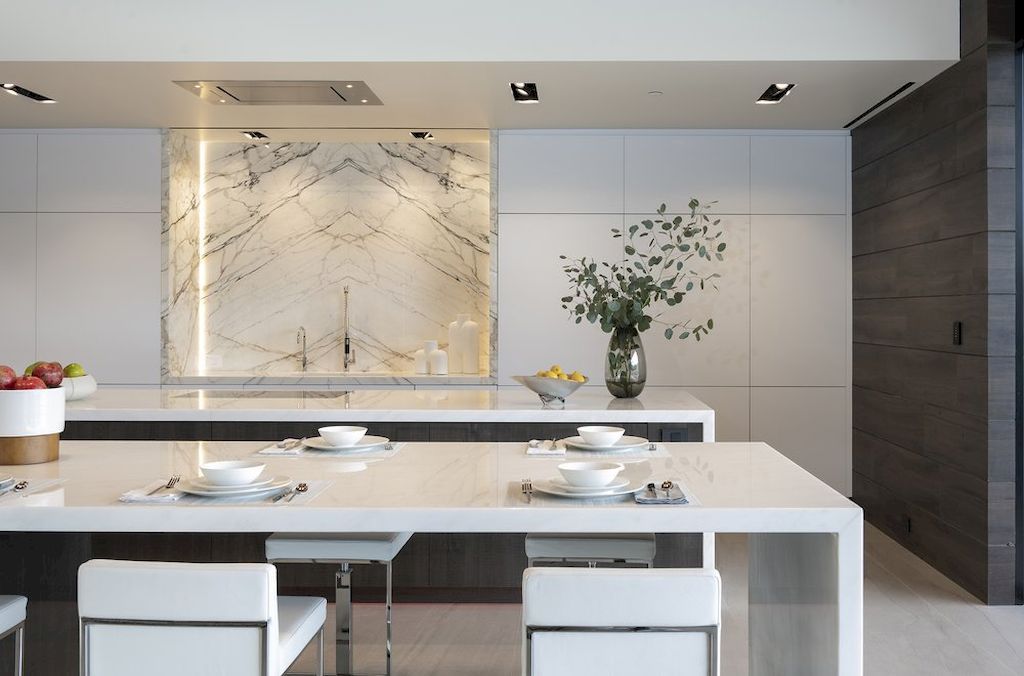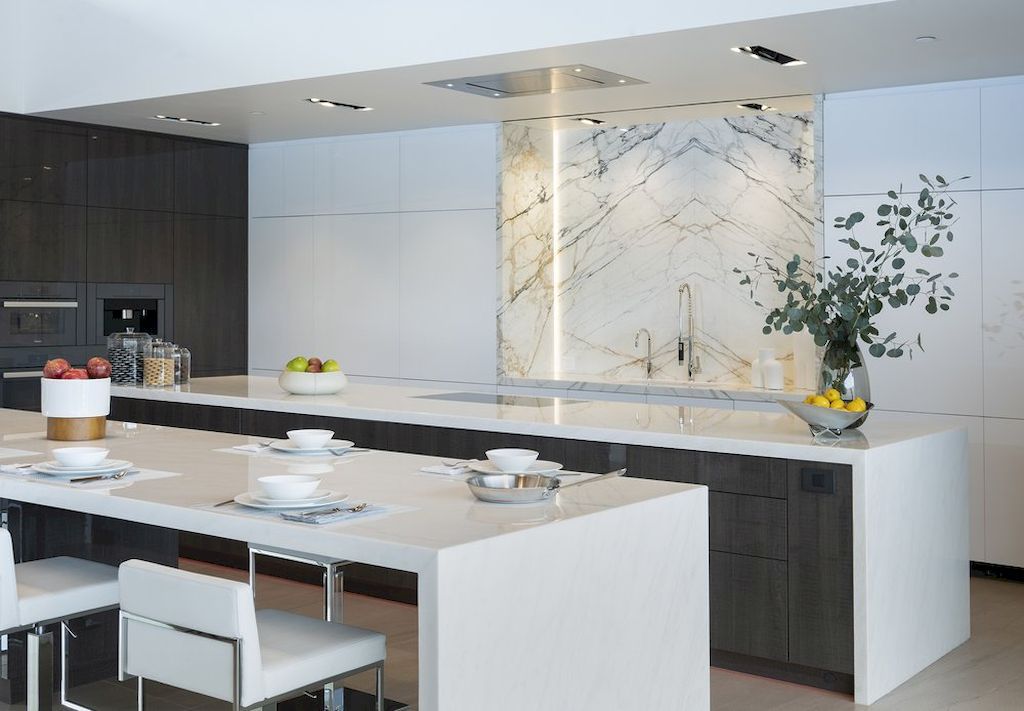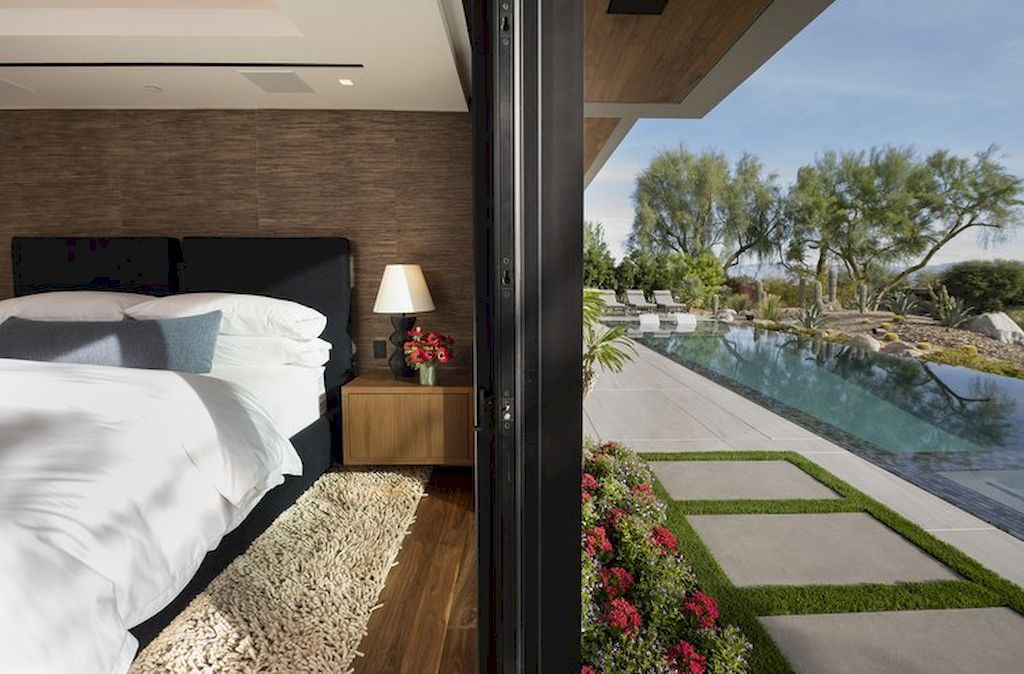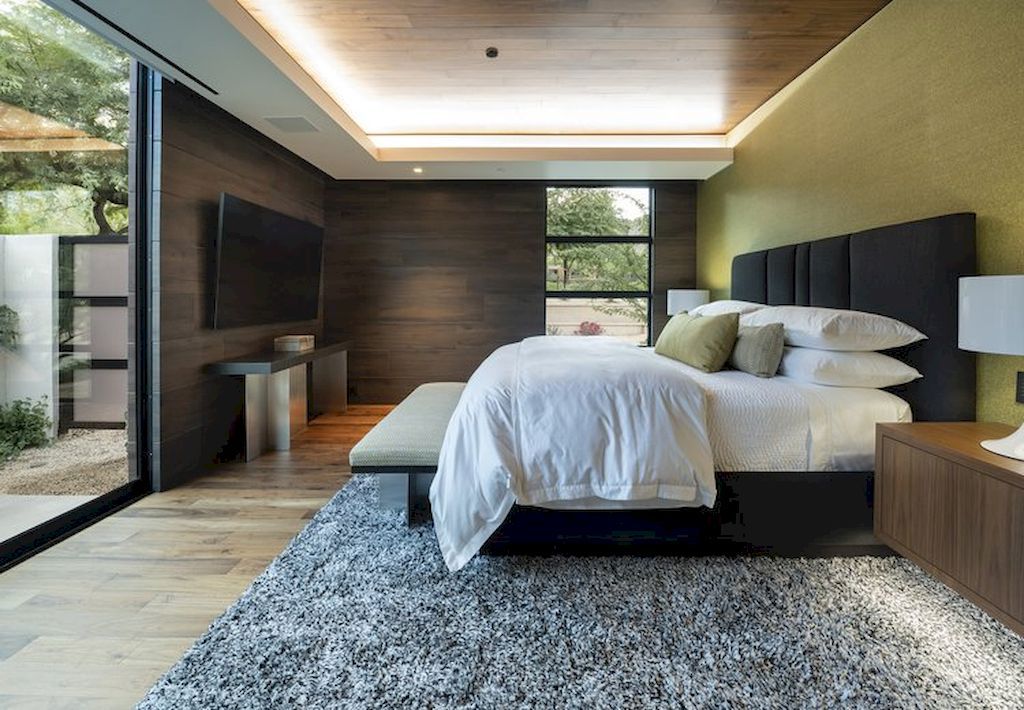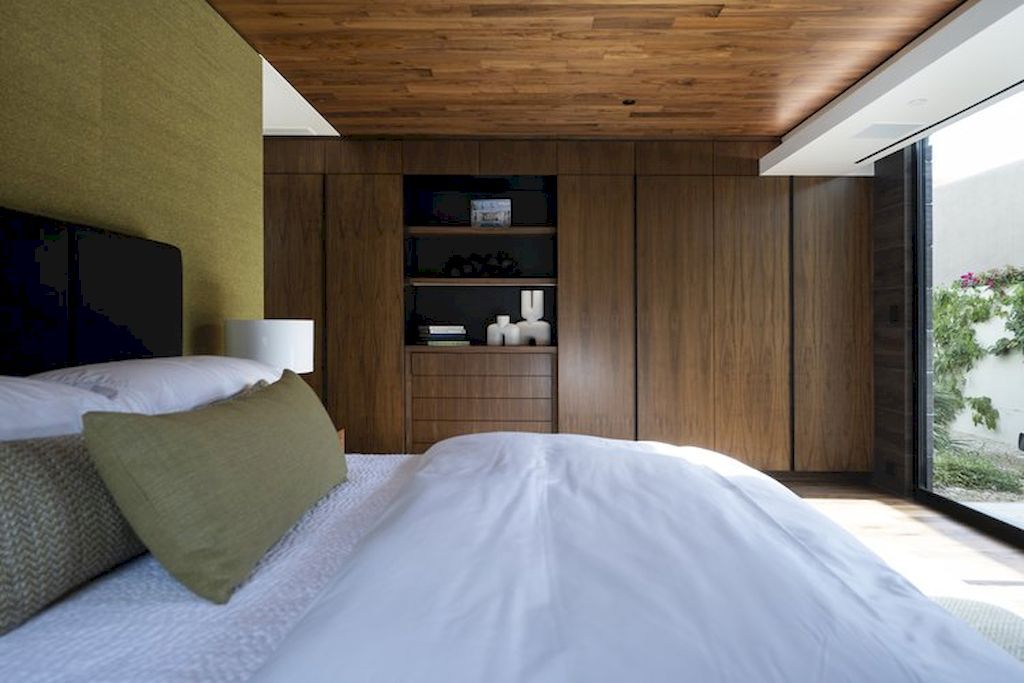 The Brand new architectural Bighorn House Gallery:
Text by the Architects:  This project was built adjacent to the Mountain Course in the Bighorn Golf Club, Palm Desert, California, in the foothills of the Santa Rosa Mountains. The design of the central living space has formed a theatrical proscenium, framing the desertscape scene of mountains, trees, and sky.
Our client visited the desert frequently growing up, and always wanted a house there. In addition to an indoor/outdoor open feeling, he wanted to see water from every vantage point in the house. Yoav Weiss, the Architect/Project Manager, explains, "This is why we not only have the backyard patio that pockets neatly into the fireplace and kitchen, but have created the entryway courtyard which is really a very large pond. From anywhere in the backyard, you see the pool. From anywhere in the kitchen, you see both the pool and the courtyard. And then from all the bedrooms, if you open the door, you have views of the water through the columns. While very private from the street side, every room has a view of the water."
Photo credit: William Maccollum| Source: Whipple Russell Architects
For more information about this project; please contact the Architecture firm :
– Add: 15233 ventura blvd, suite ph9, sherman oaks, ca 91403
– Tel: (323) 962-5800
– Email: [email protected]
More Houses in United States here:
---