Date of Publishing:
CasiTa house designed by The Ranch Mine, encompasses 974 square feet (90 square metres). Built as a guest house on an urban lot in the desert climate of Phoenix, Arizona, "casiTa" designed to be adapted to a variety of climates with small modifications such as an indoor fireplace or customized to be used as a cabin to take in views and all that nature has to offer. Besides, the uppercase "T" in the project's name – casiTa – alludes to the building's T-shaped floor plan.
The large roof of the house shades floor to ceiling glass on the South, North, and East elevations that further connect the interior to the landscape. Also, the exterior features low maintenance materials such as board formed concrete, stucco, steel, and glass, with a stained plywood ceiling in a custom pattern. Once inside, the house consists of an open-plan space for living room, dining room and cooking, and two symmetrical bedrooms that flank a bathroom and laundry area. In the bedrooms, natural light streams in through tall, rectangular windows.
Low-maintenance materials used for exterior walls. Including board-formed concrete, light-toned stucco and steel. In addition to this, neutral colours and simple finishes found throughout, such as white drywall and concrete flooring. All things make the house become ideal place to accommodate the client's out of state family members who like to visit for stretches of time.
The Architecture Design Project Information: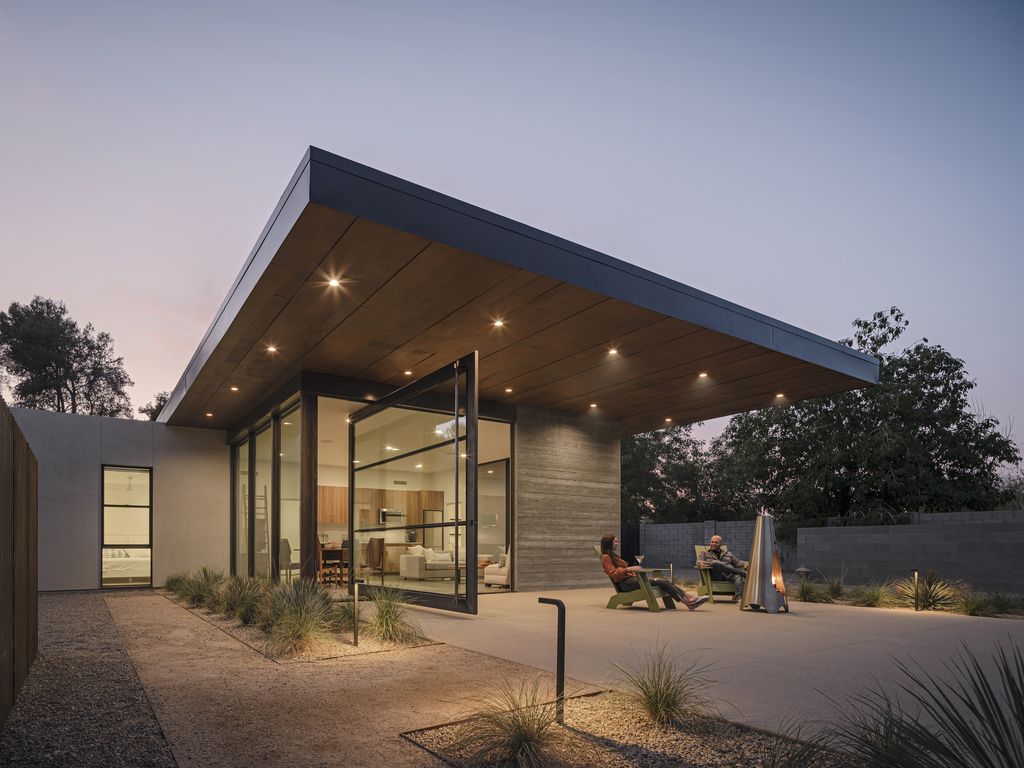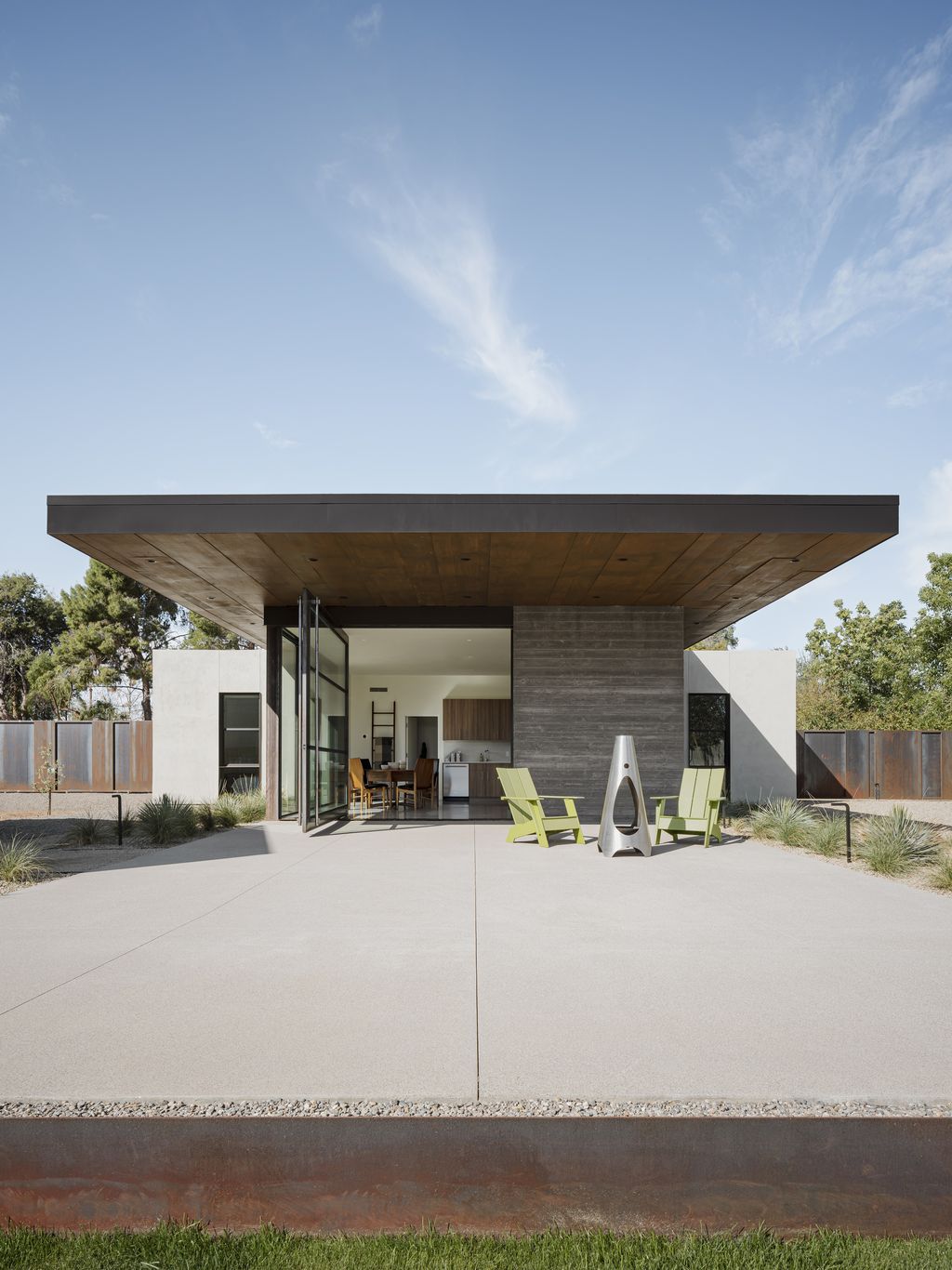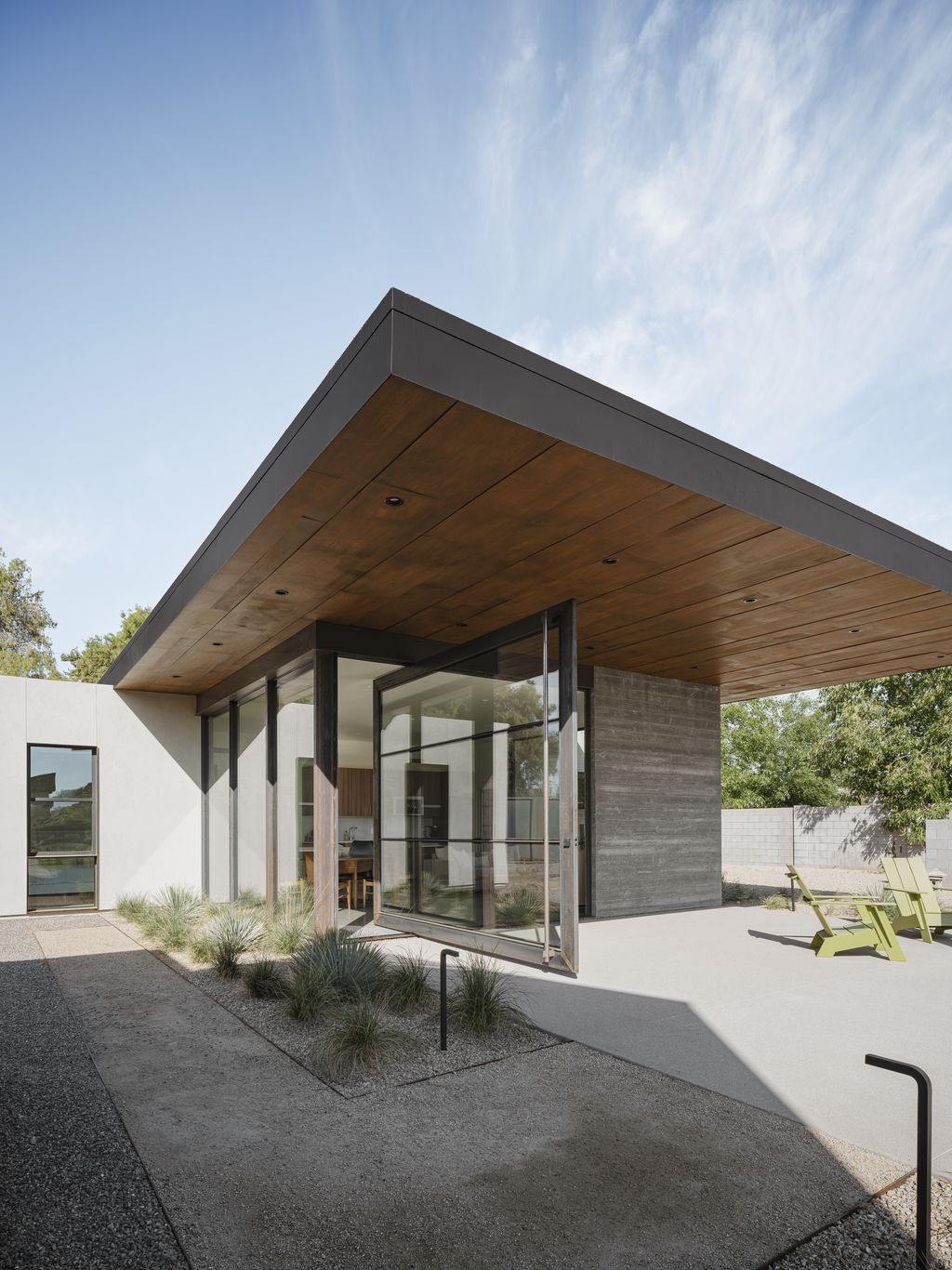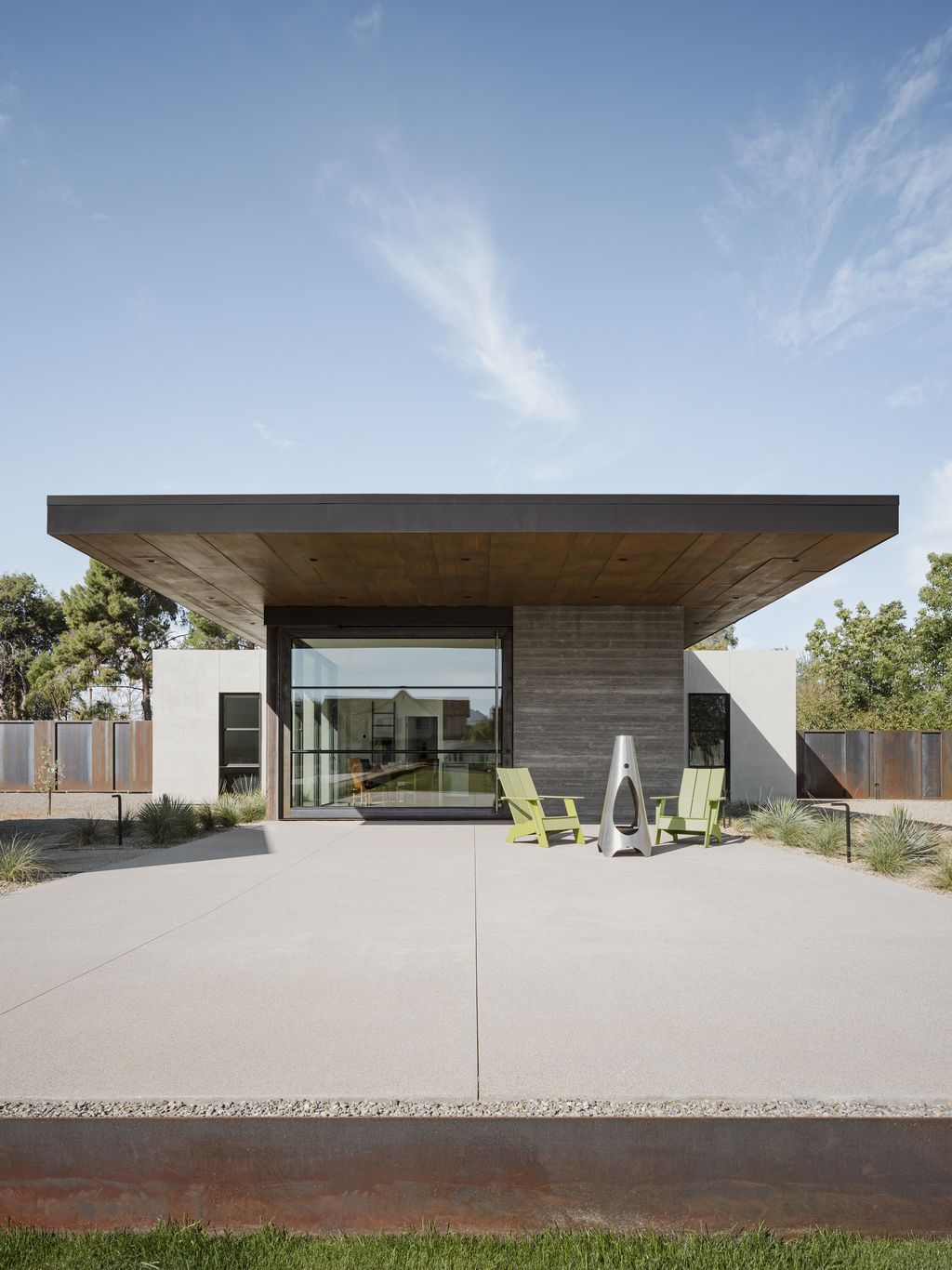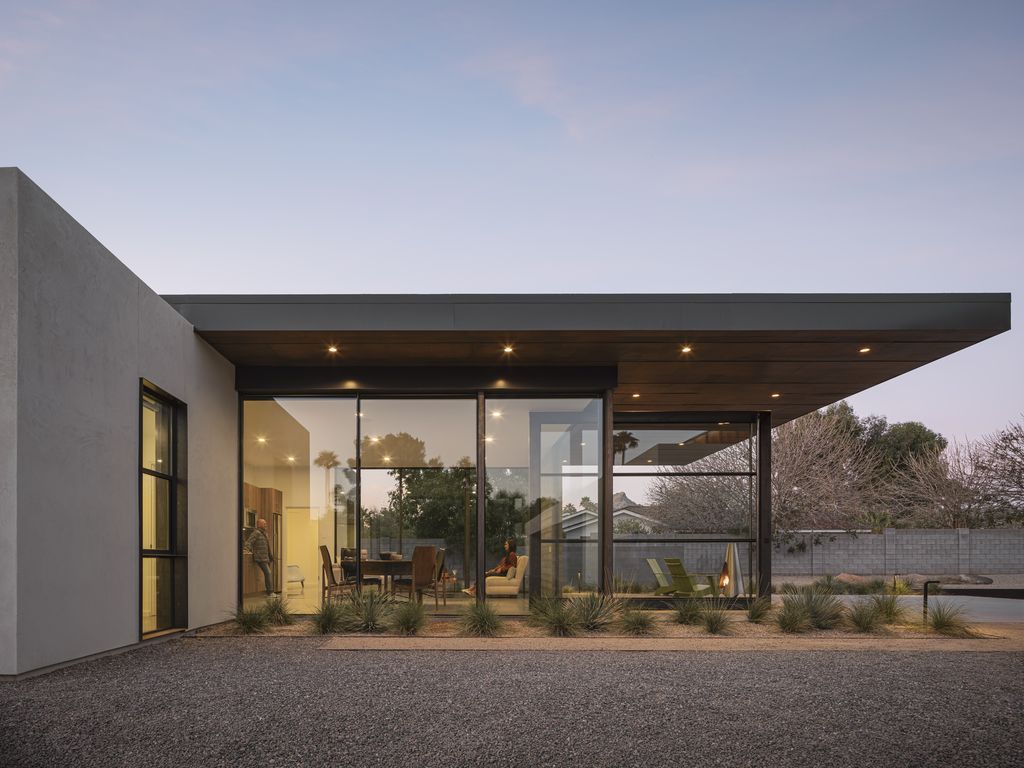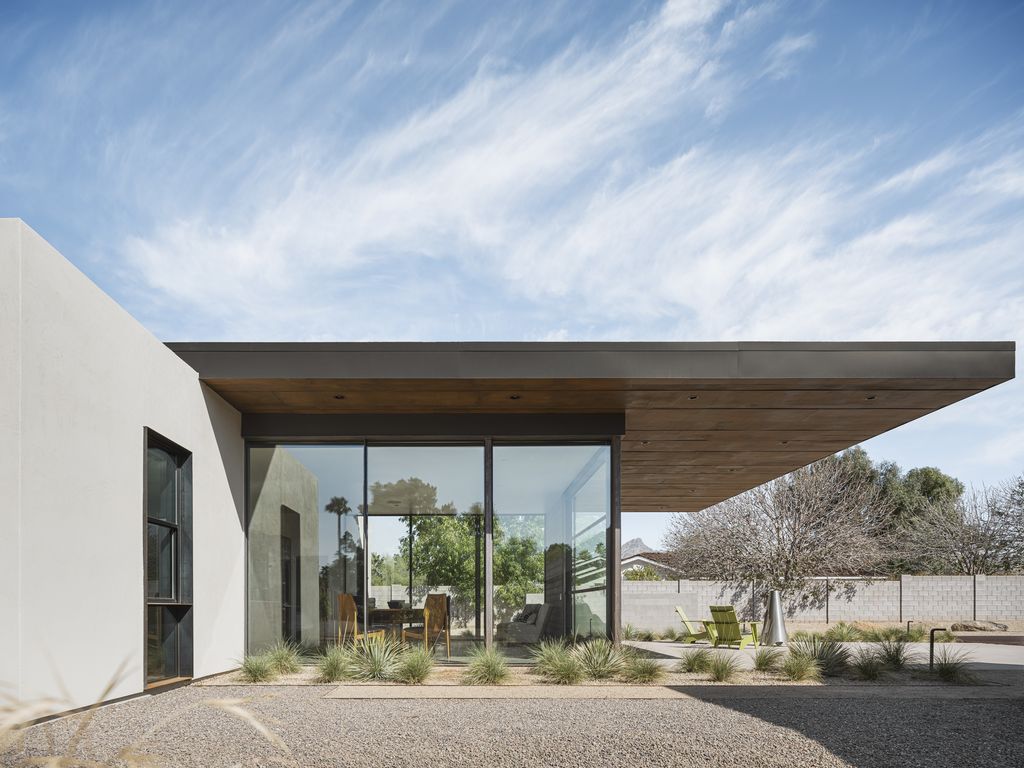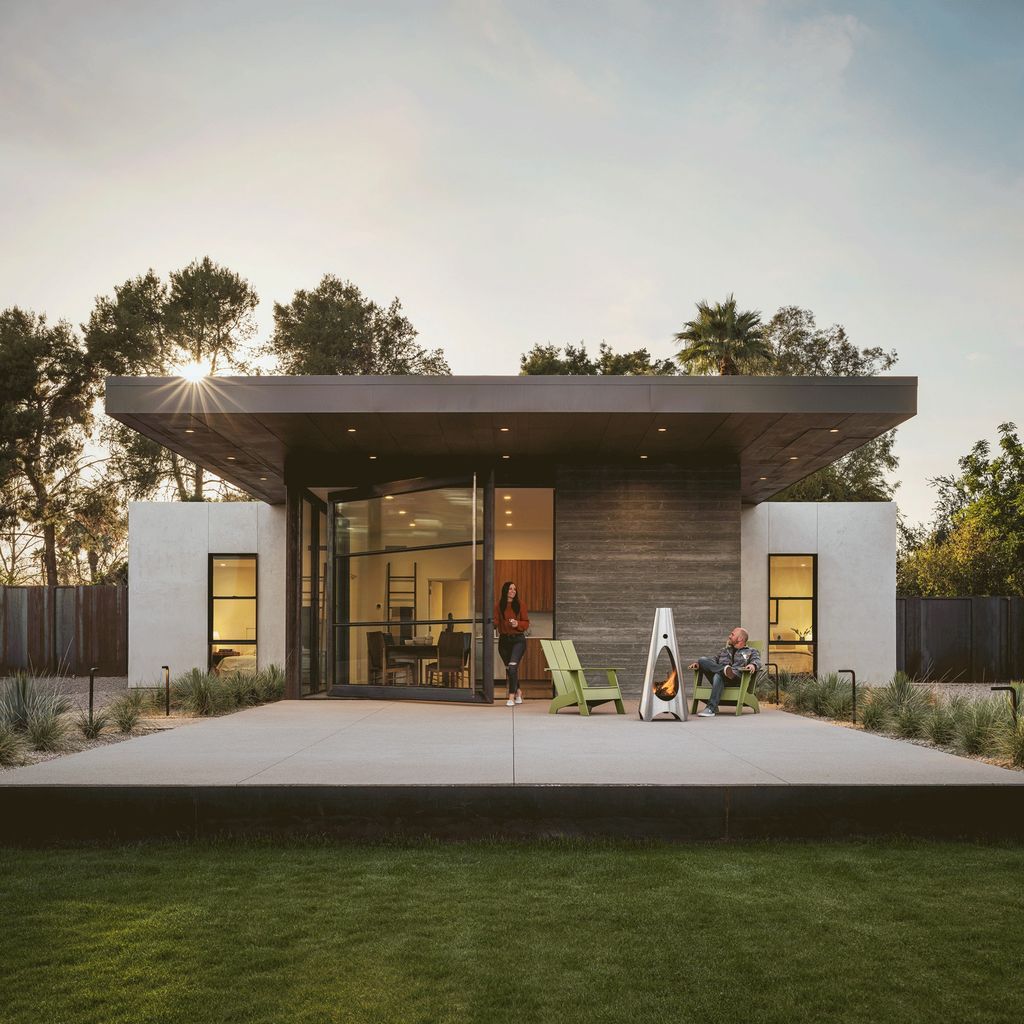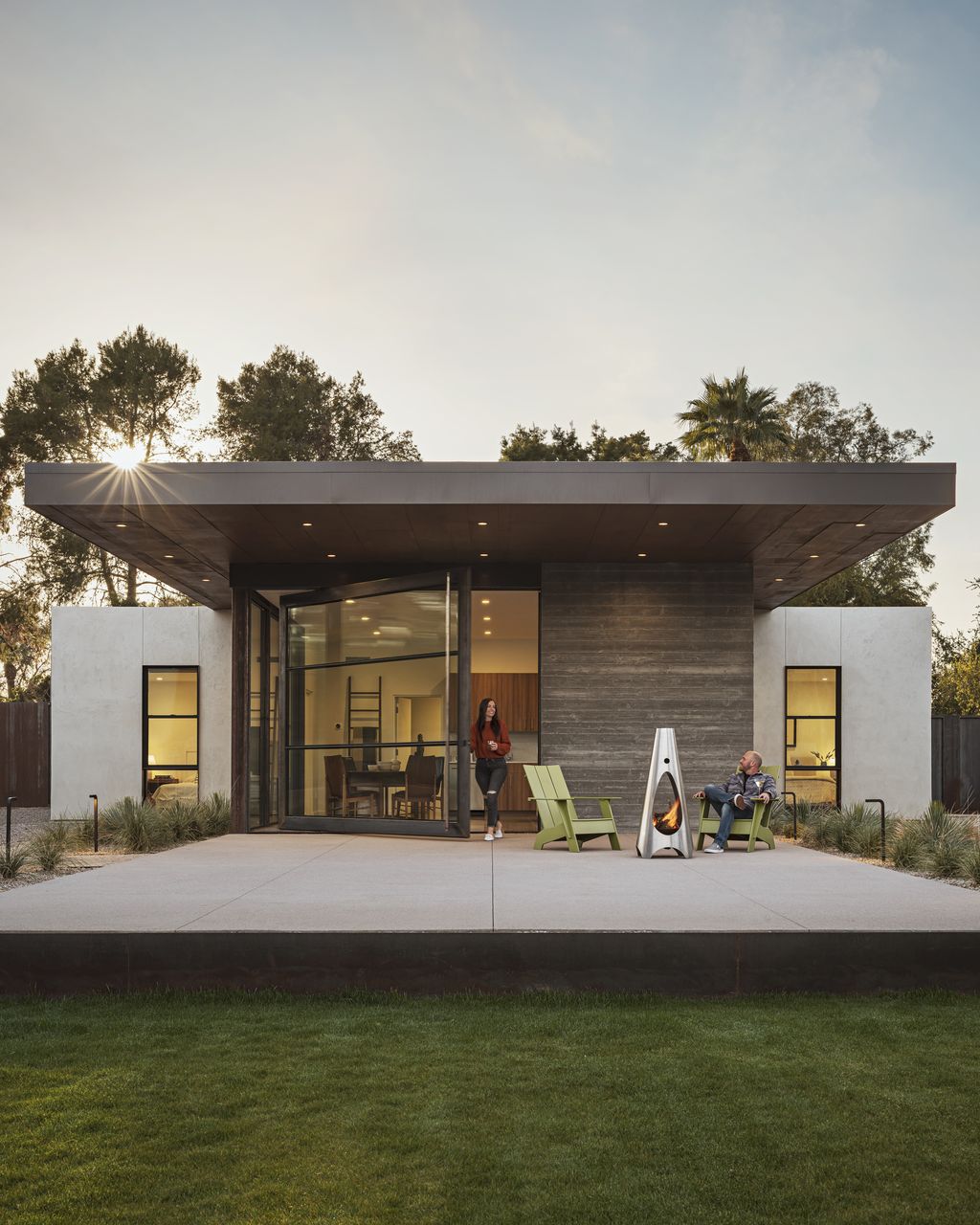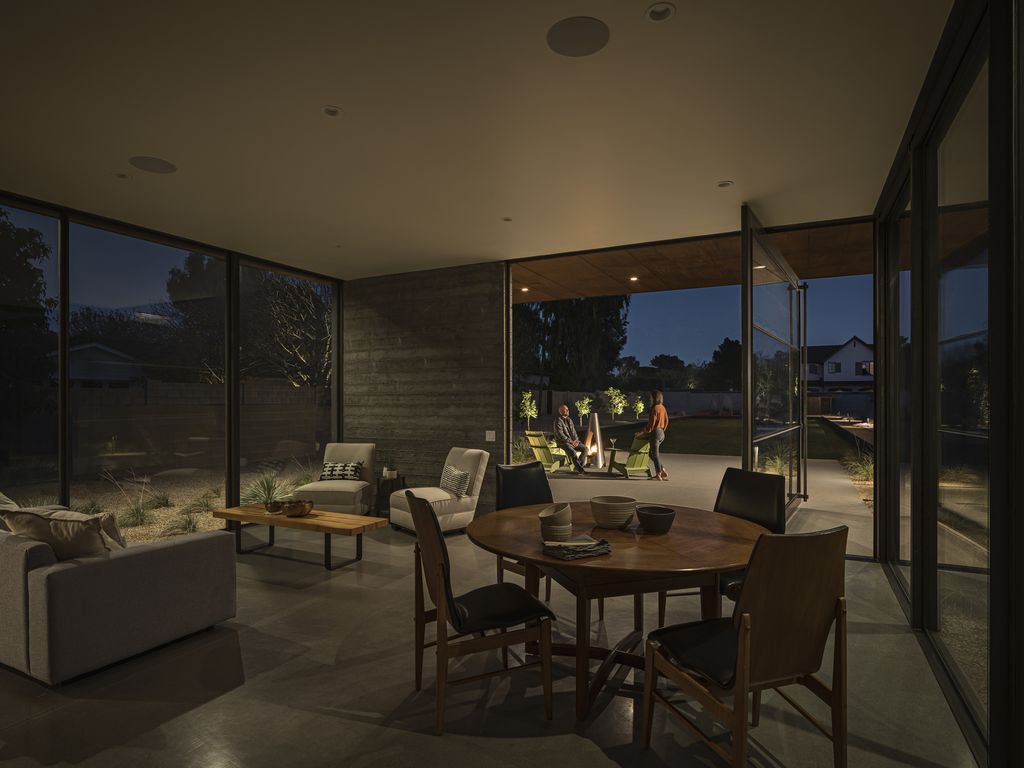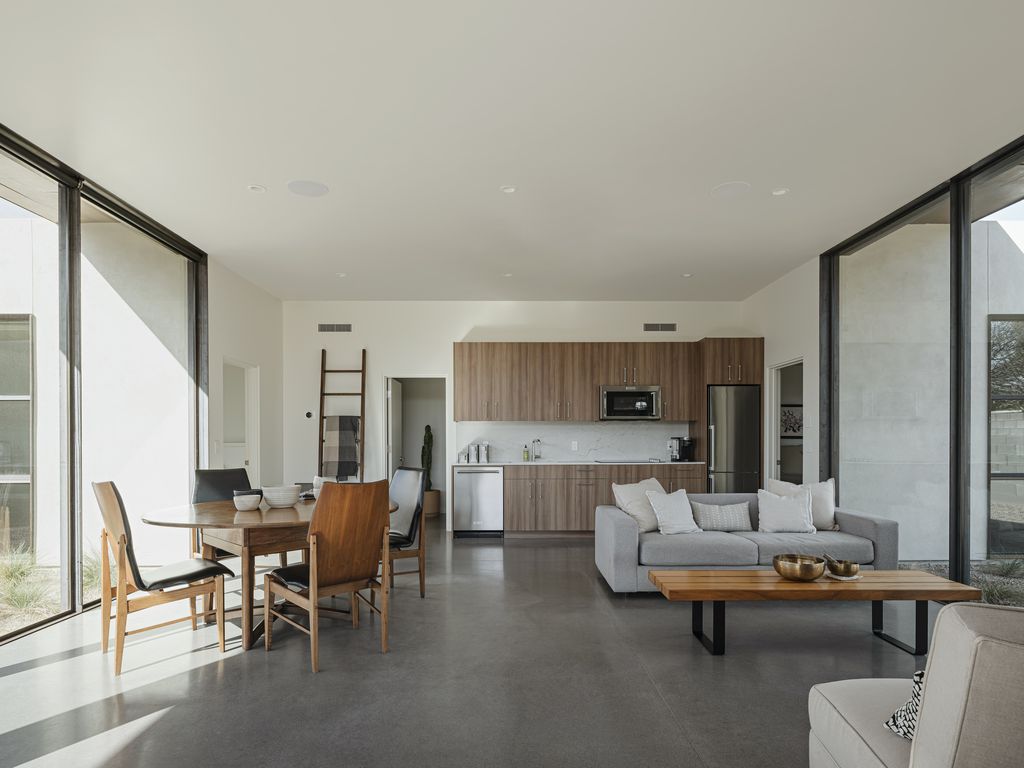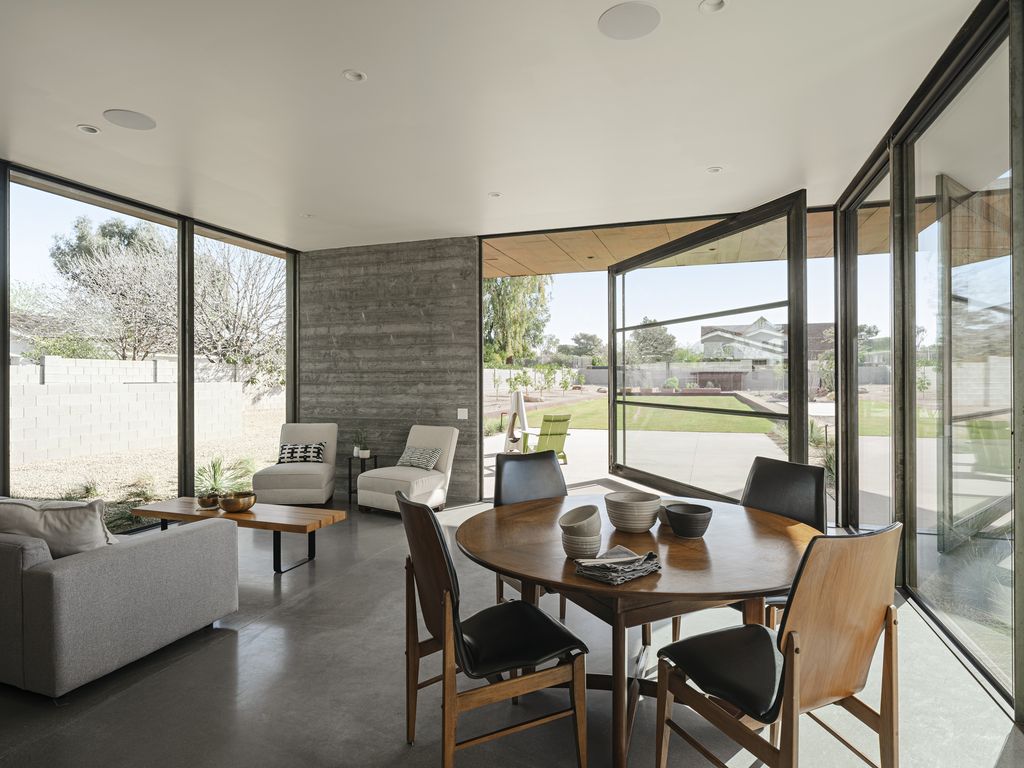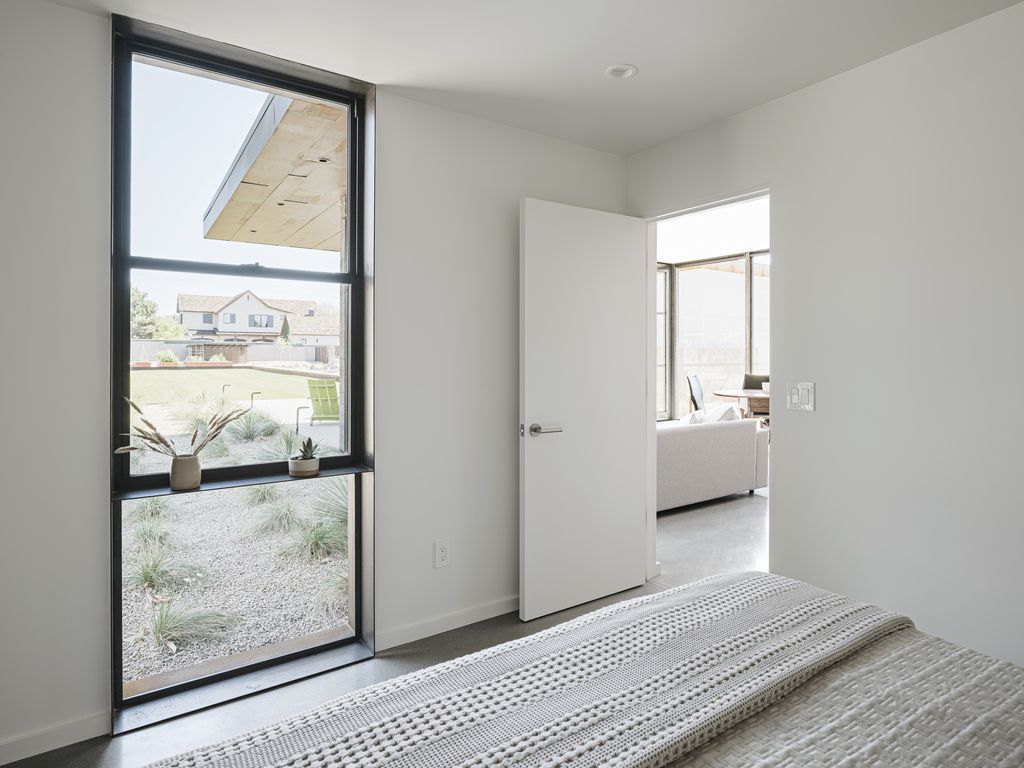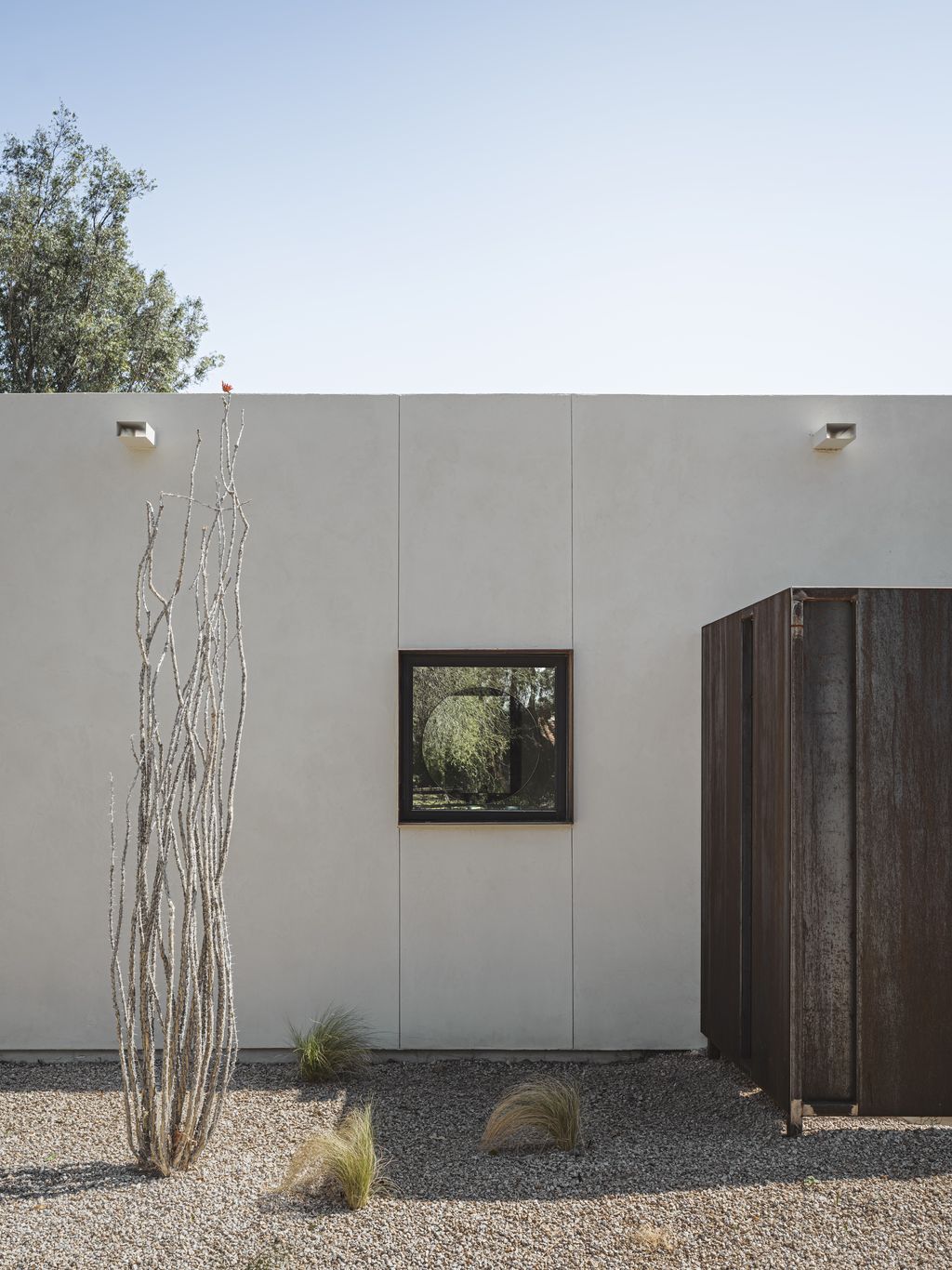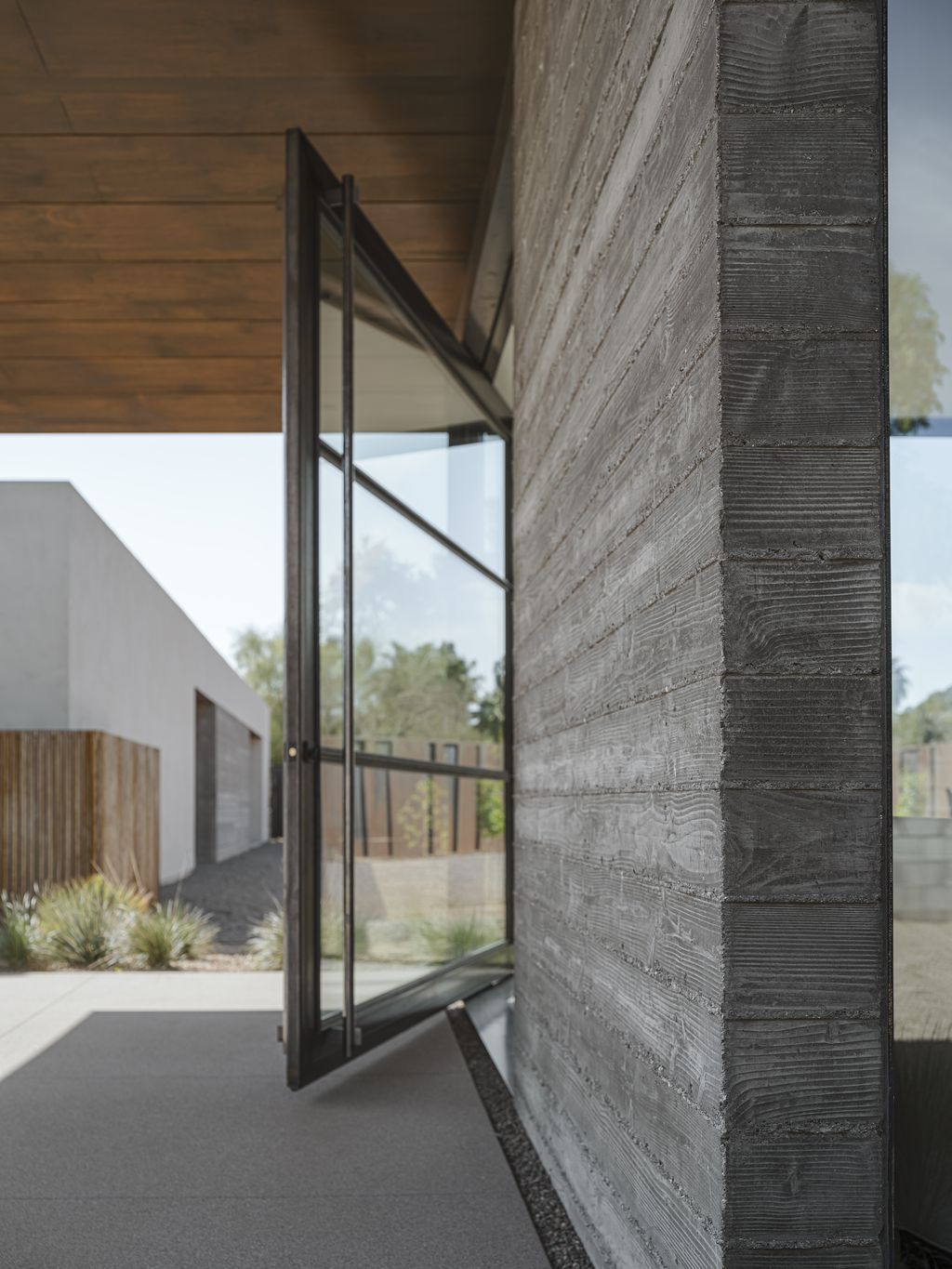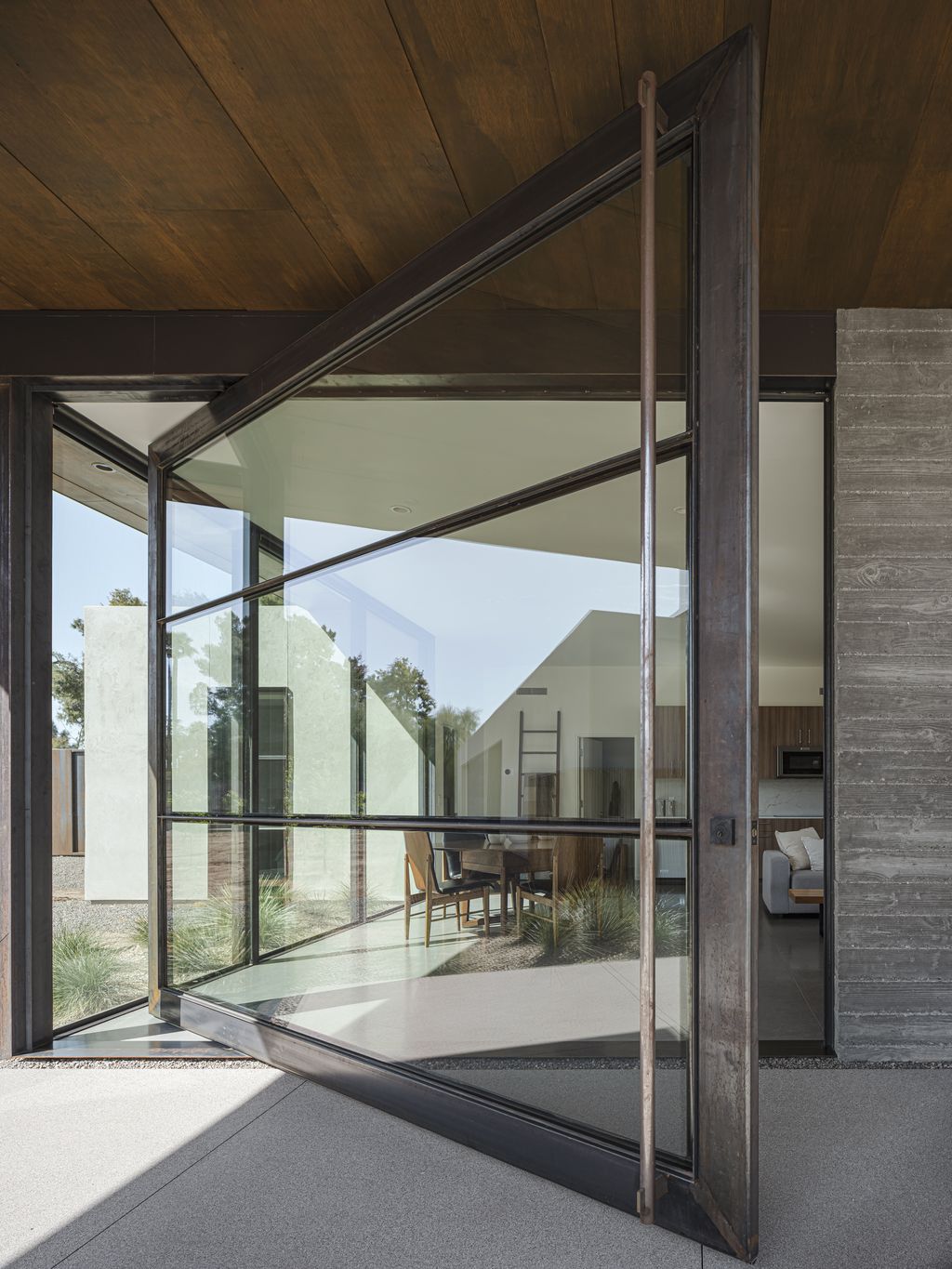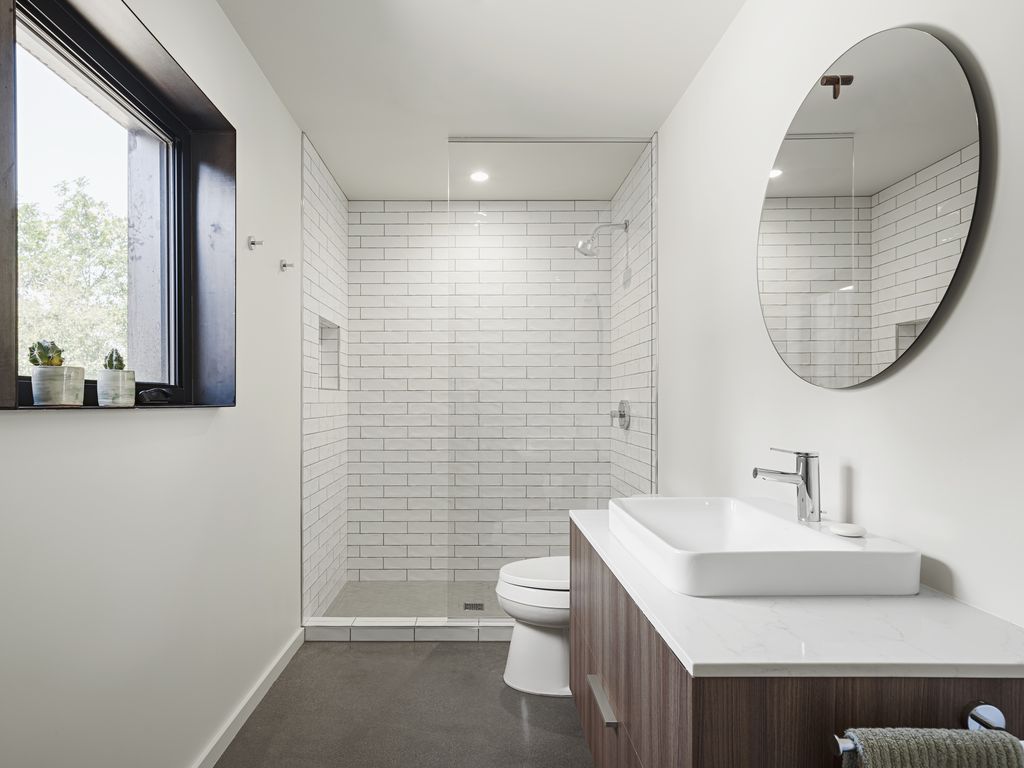 The CasiTa House Gallery:
Text by the Architects: "casiTa," spelled with a capital T, derives its name from its 'T' shaped plan that features 2 symmetrical bedrooms that sandwich a kitchen/laundry/bathroom plumbing core adjacent to the open living space.  The 974 square foot home lives much larger than its footprint thanks in part to a 750 pound, 12 foot wide pivot door that opens up the living area with a simple push to a patio covered by a cantilevered roof, adding an additional 255 square feet of living space.
Photo credit: Roehner + Ryan| Source: The Ranch Mine
For more information about this project; please contact the Architecture firm :
– Add: 4340 E Indian School Rd. Suite 21552, Phoenix, AZ 85018
– Tel: (602) 571-3016
– Email: [email protected]
More Tour of Houses in United States here:
---