Fabulous Beverly Hills Modern Home by Whipple Russell Architects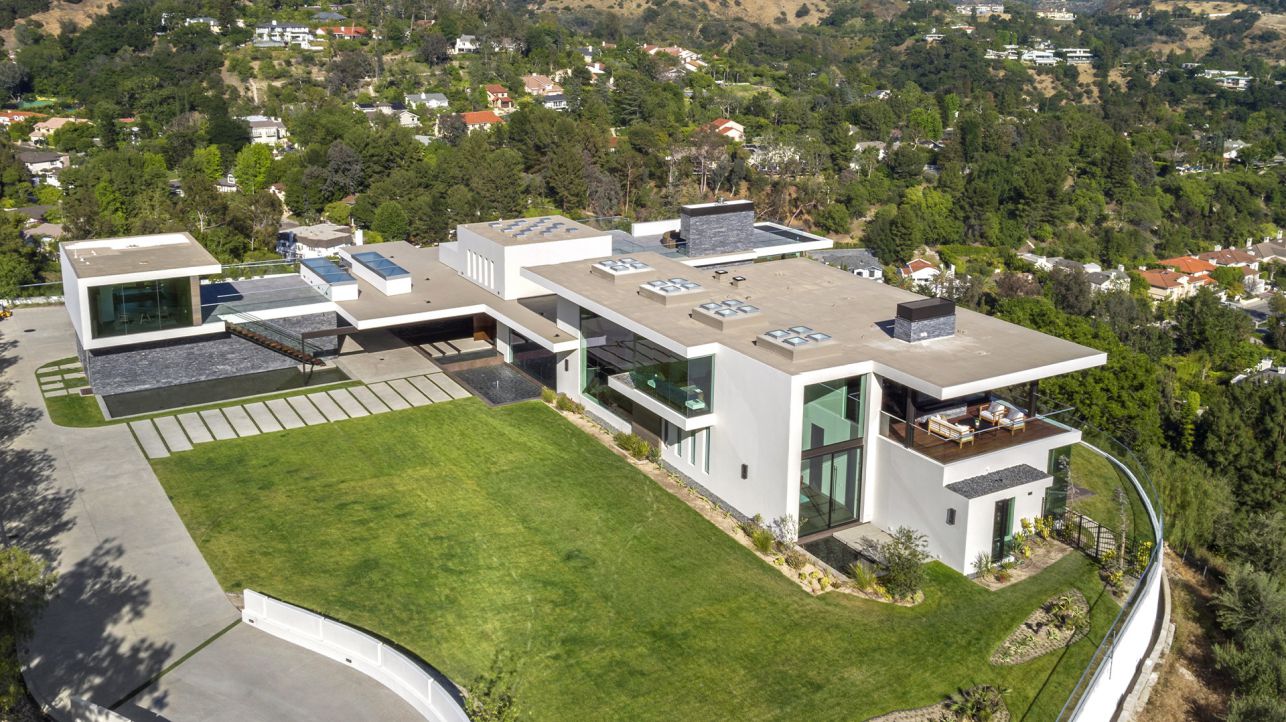 Perfect masterpiece of Beverly Hills Modern Home on lot size of 3.2 acres designed by Whipple Russell Architects. A very separated and private level of living. This exquisite 10,000+ square feet villa has 5 bedrooms, 6 full bathrooms, 2 half baths, a theater and a living room and a private maid room with its own entrance. This architectural work offers the ultimate luxury feel with a great views of the City and Canyon .
Throughout the interior, the glass walls set the tone of elegance and function. The custom-designed transparent home includes light, high ceilings, cabinets, oak floors and a chef's most notable kitchen with two integrated smokeless hibachi grills and top appliances. Smart home technology automatically controls the entire house. Upstairs, the luxurious master suite has 2 wardrobes with separate doors and private balconies with internal and external fireplaces.
Outside, the spectacular area includes an immaculate landscape, Infinity Pool & Spa, integrated BBQ, Fire Pit and Four car garages. Truly a home for pinnacle of luxury living in Beverly Hills. Absolutely Perfection of the Beverly Hills Modern Home.
General Information:
Photos: William MacCollum