Generous Beverly Grove Contemporary Estate offered for $21,000 per Month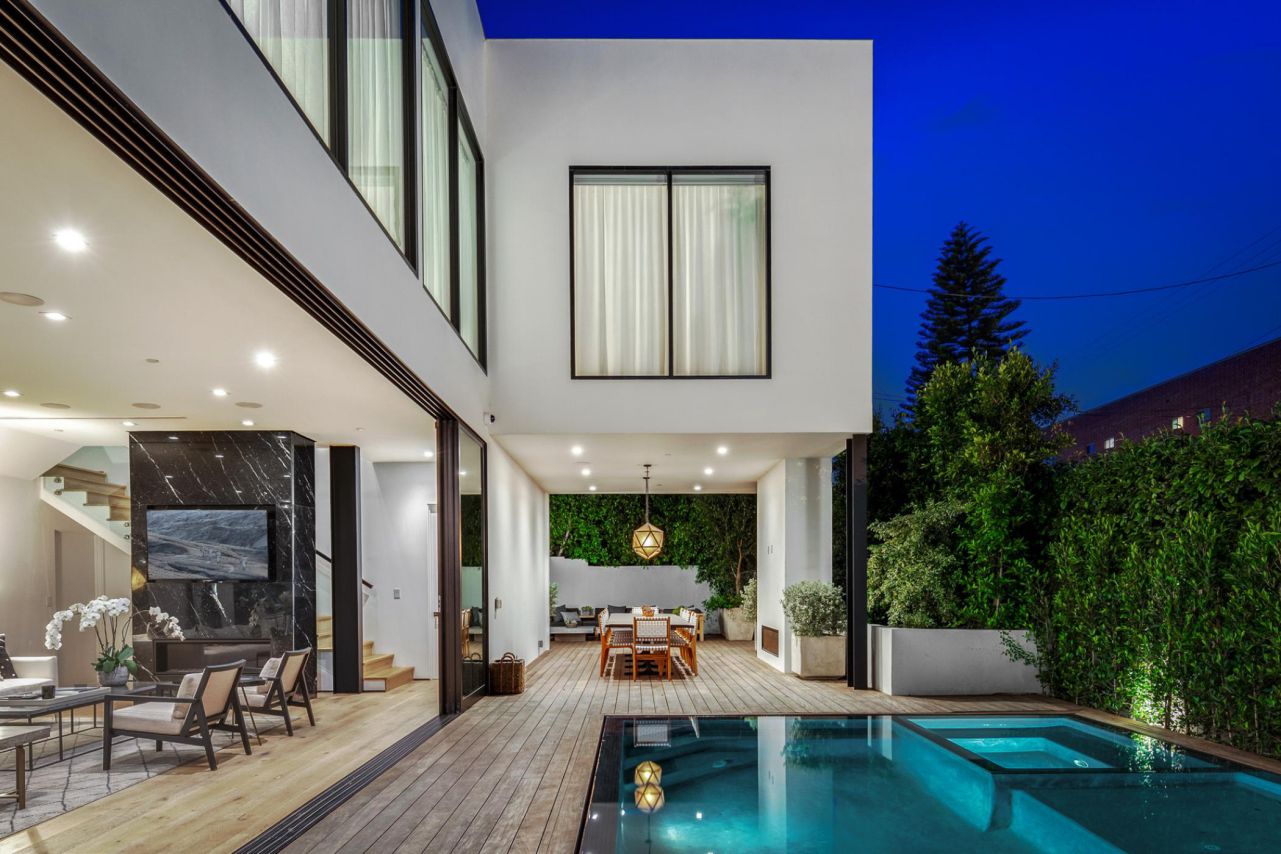 General Information:
This Beverly Grove Contemporary Estate is located in the heart of Beverly Grove, minutes from The Grove and famous restaurants, cafes and shopping spots. Entering the front yard, a person is greeted by a spacious and spacious front floor. A grand open floor plan was revealed through the large door. A striking glass wall opens vertically to the courtyard, with an adjacent swimming pool, spa and ample entertainment space, creating a sense of natural expansion of the home and seamless integration with living areas. indoors through sliding pocket doors. Four spacious and bright private rooms, all with doorless wardrobes, gorgeous bathrooms, and floor-to-ceiling windows. A masterpiece of light and design, this contemporary Beverly Grove is filled with extraordinary moments, bringing the perfect balance between open space and privacy, a model of style and sophistication. Generous Beverly Grove Contemporary Estate.
Photos: Sebastian Wolski – Compass