Hilca House designed by Di Frenna Arquitectos is an impressive house with the external combination of stone, concrete and fine wooden lattice. Located in Colima, Mexico, this house offers a stunning views of nature surrounding and meet the nature. Indeed, Colima is a very warm state, which is why the architect chose to play with tall spaces and fresh materials such as concrete and stone, avoiding placing the windows on the west wall and protecting them with lattices. Below the house is the basement, which is a spacious parking space with a block-paved entrance.
In addition to this, the interior presents high spaces defined by the change in slab heights that create a very social and familiar atmosphere. The main centre of Casa Hilca is the huge Parota tree in the backyard, contrasting the use of bare concrete. Also, the tree constantly changes the atmosphere of the interior of the house for its lights and shadows, with each season of the year looking completely different. For the living area, the house offers a smart design and high end amenities with sophisticated design of living room; dining room; kitchen; bedroom and bathroom. Certainly, the house is an ideal location for those who want to enjoy a luxurious life but still be close to nature.
The Architecture Design Project Information: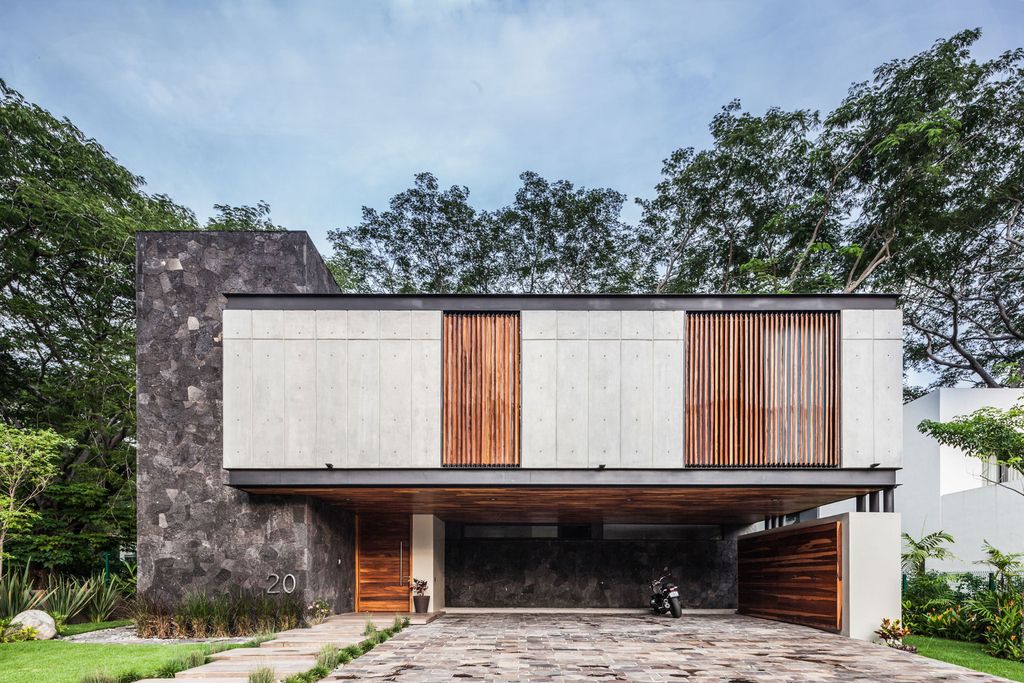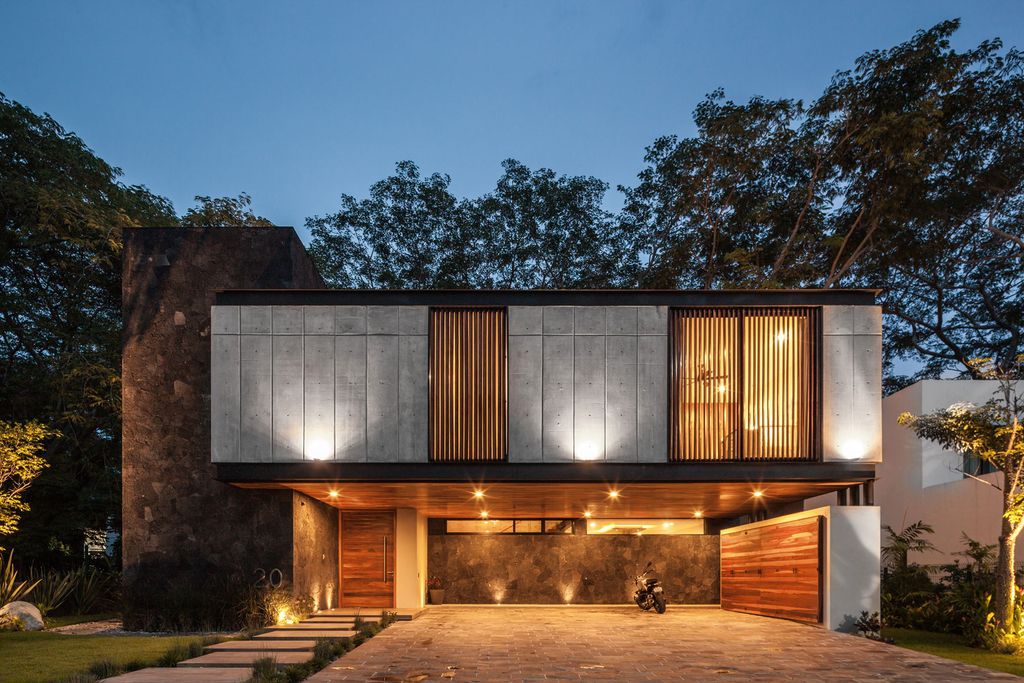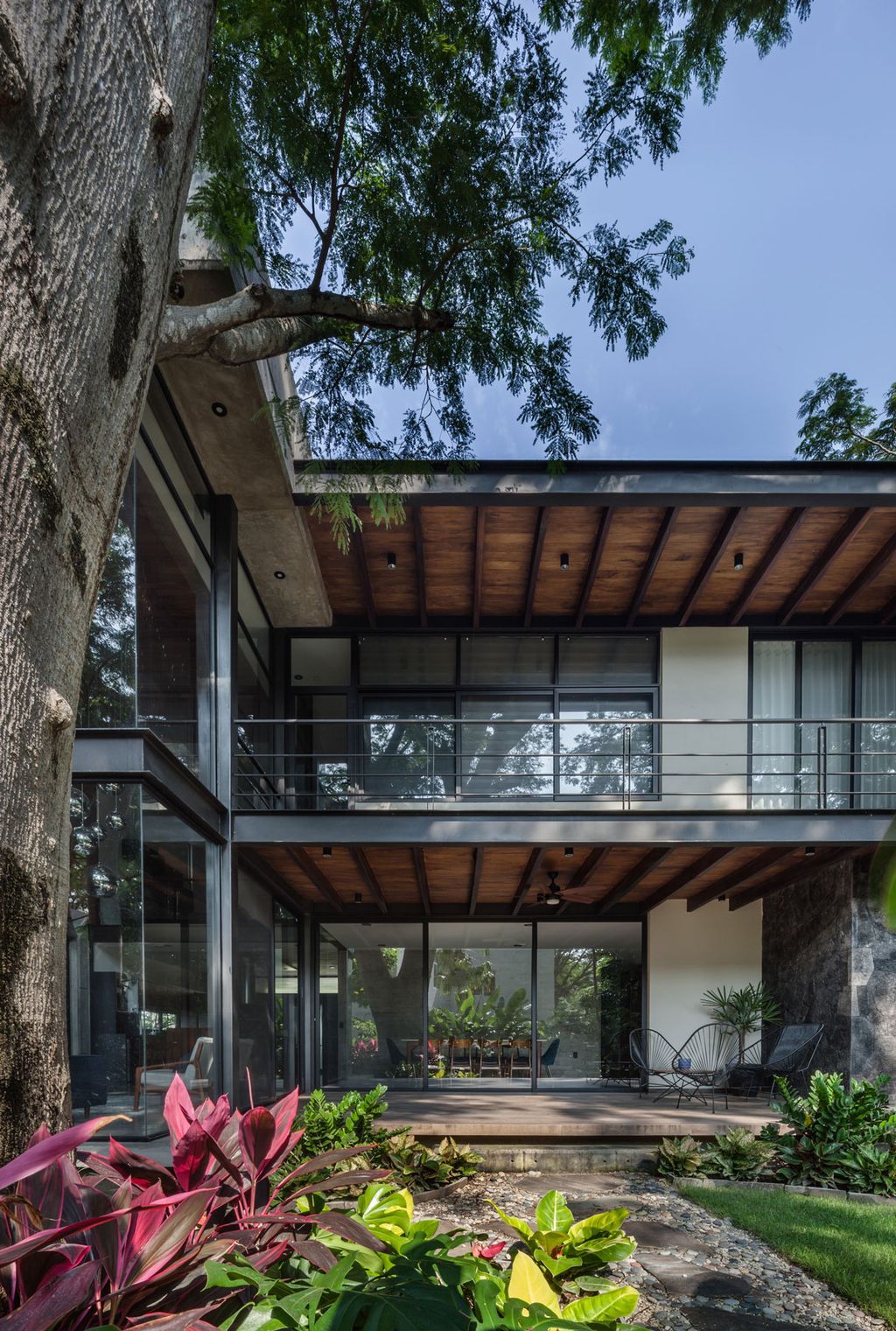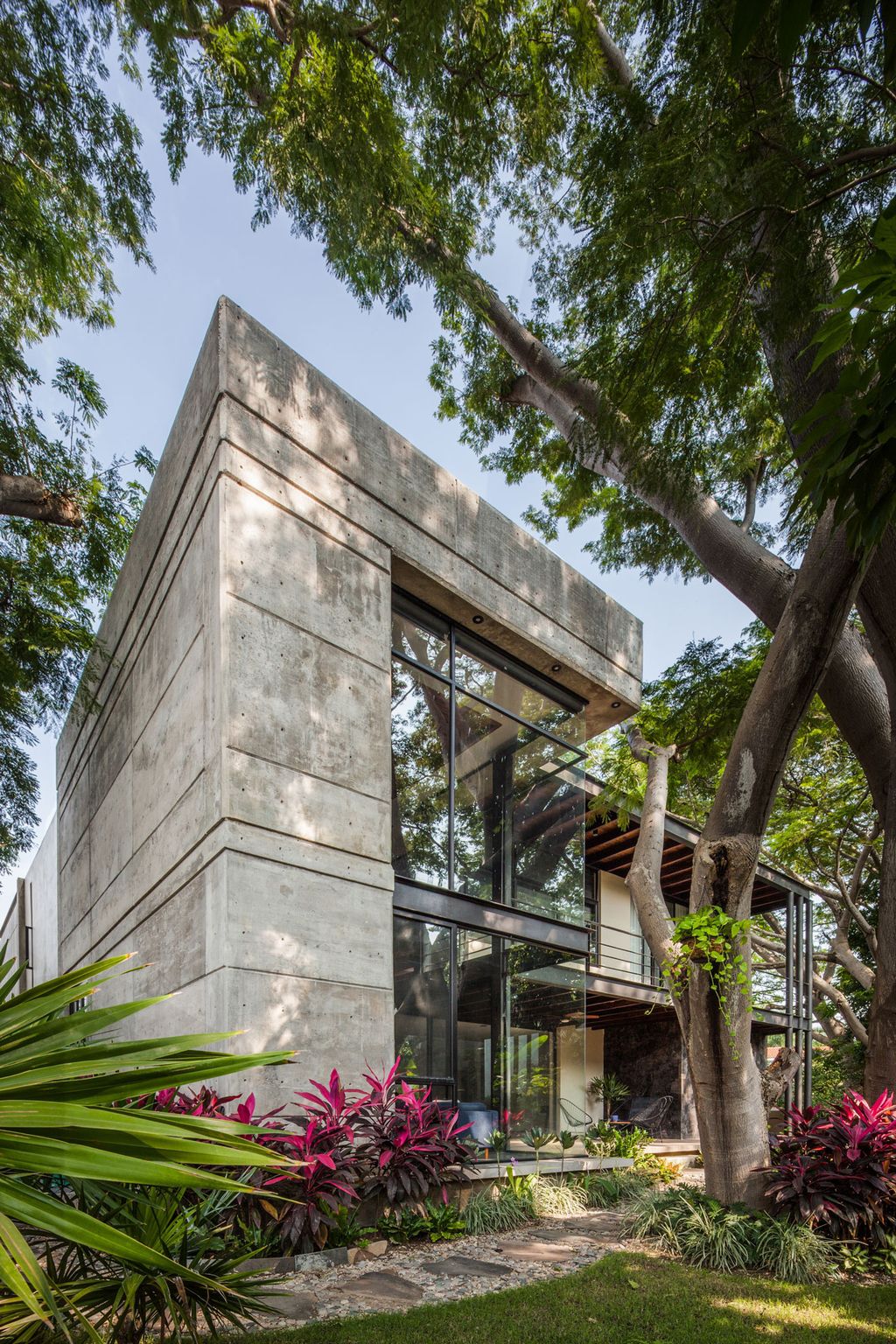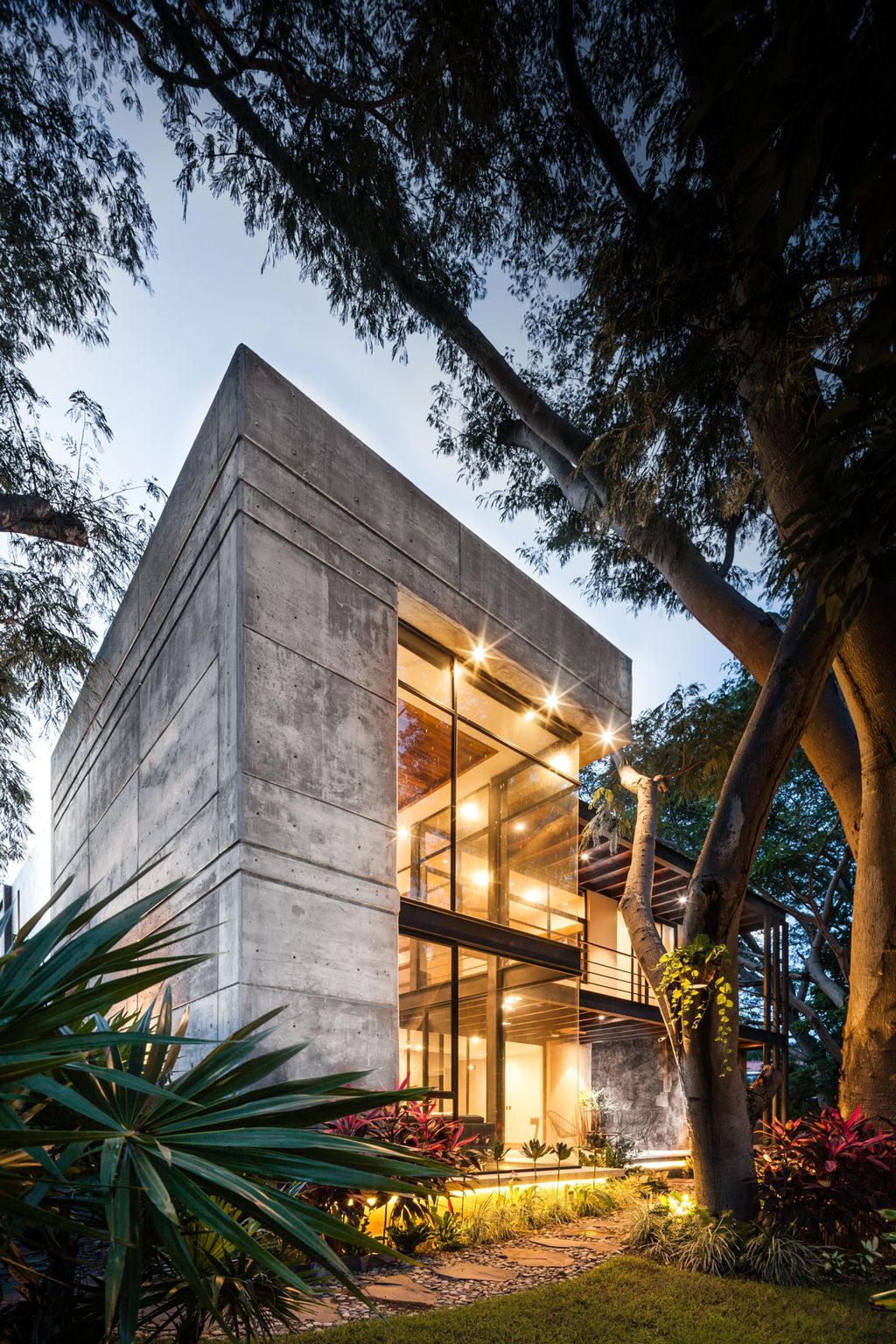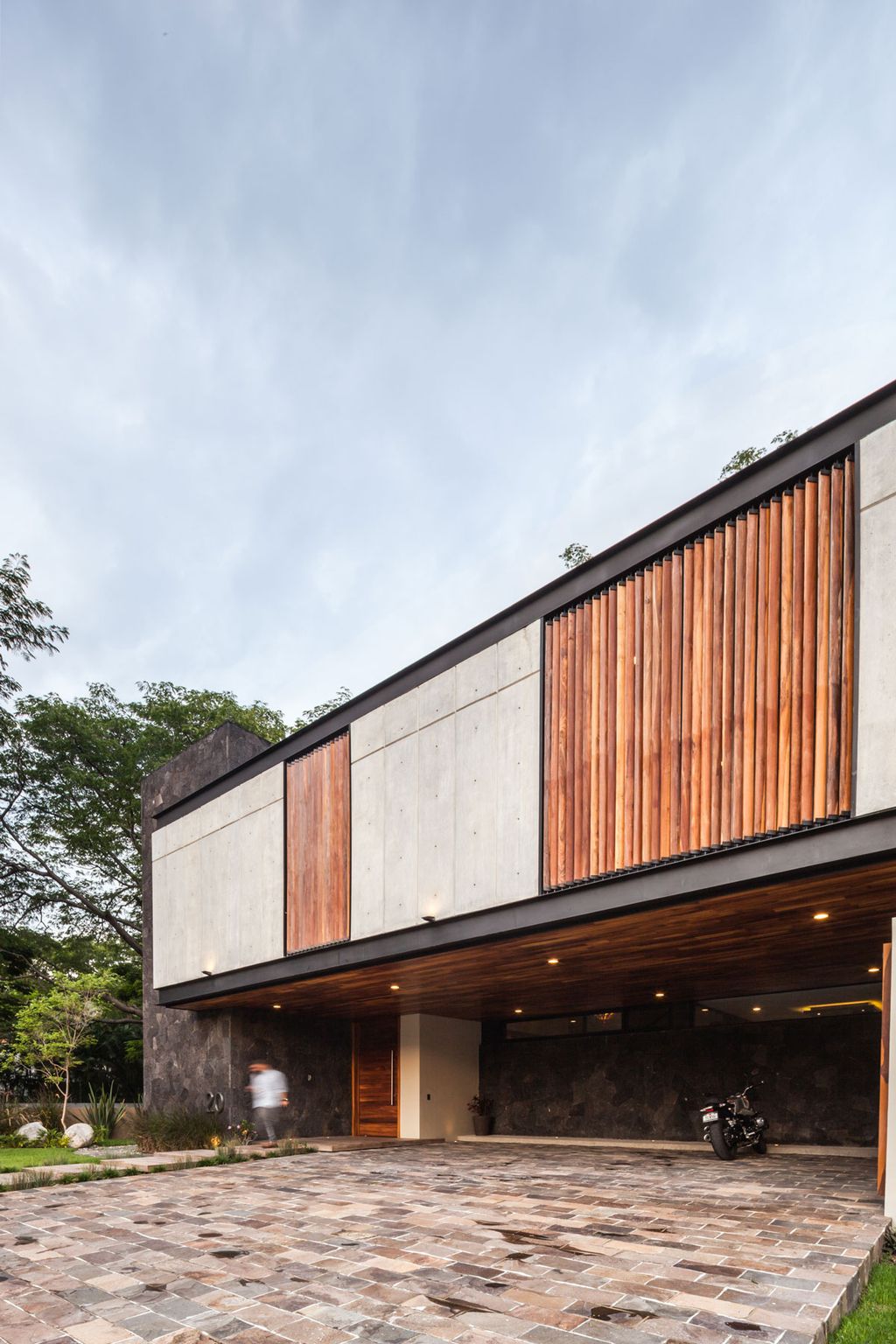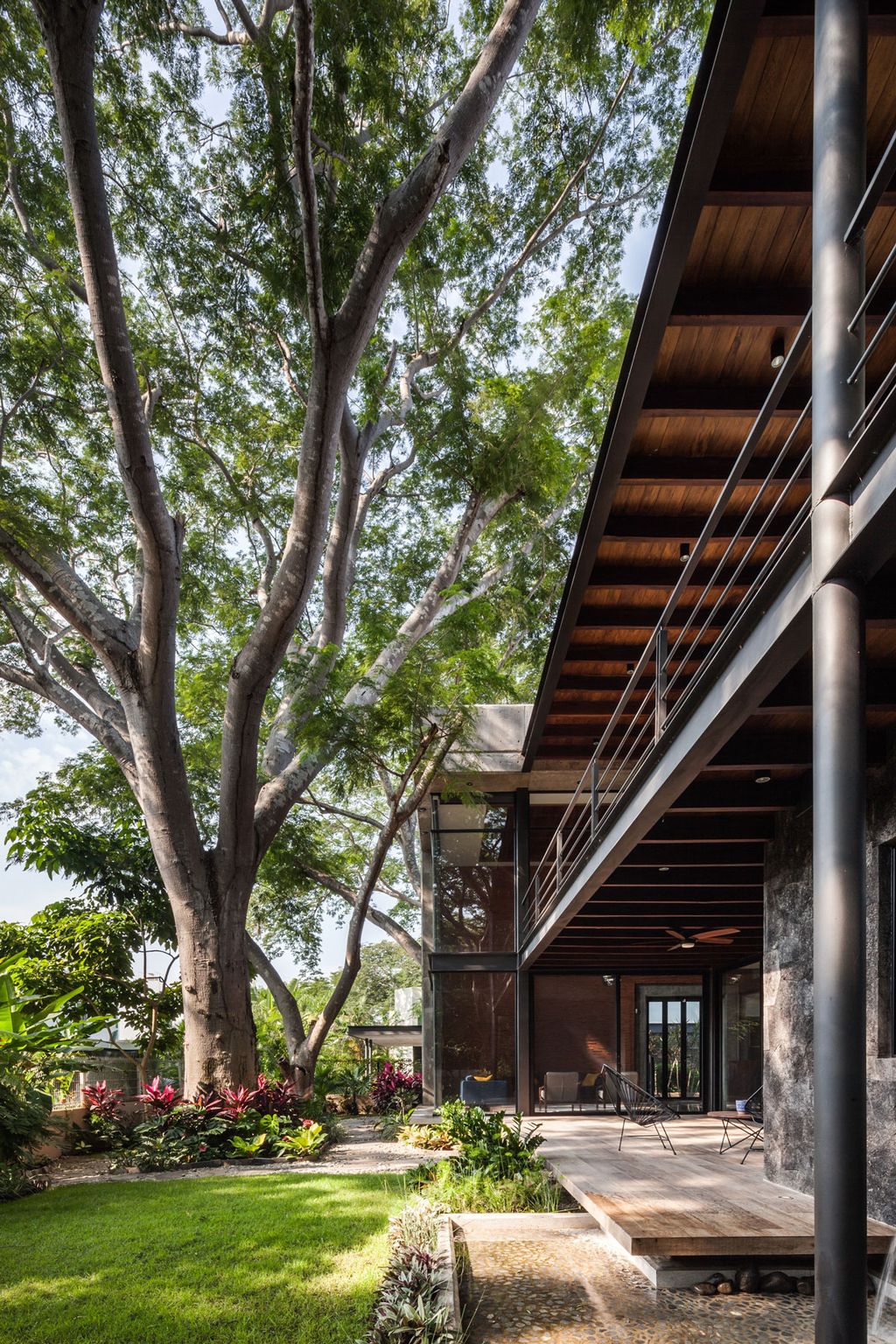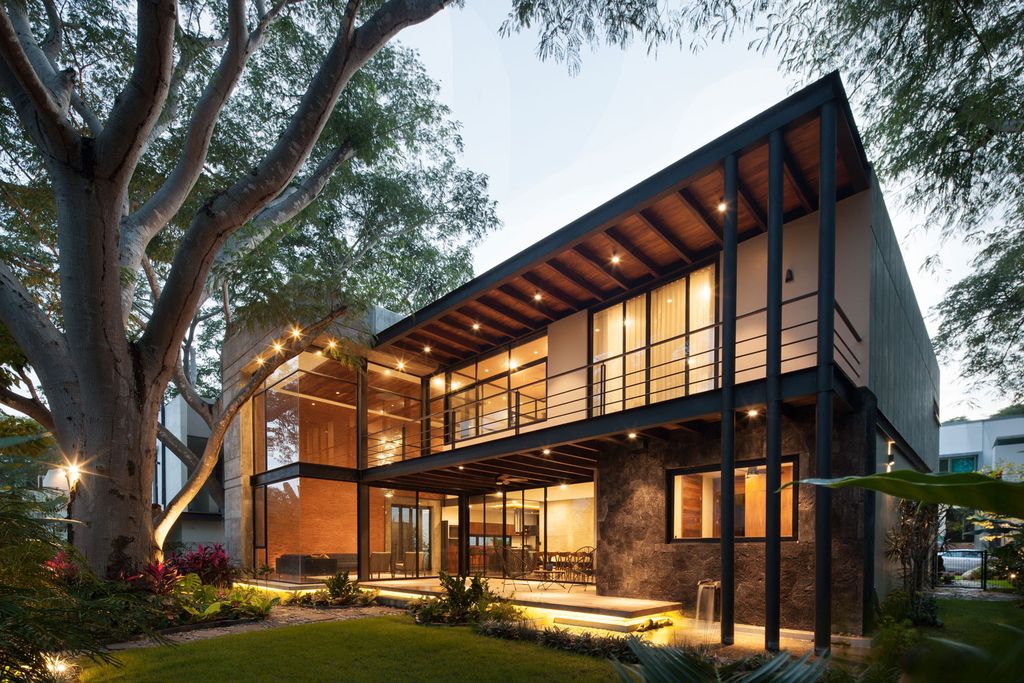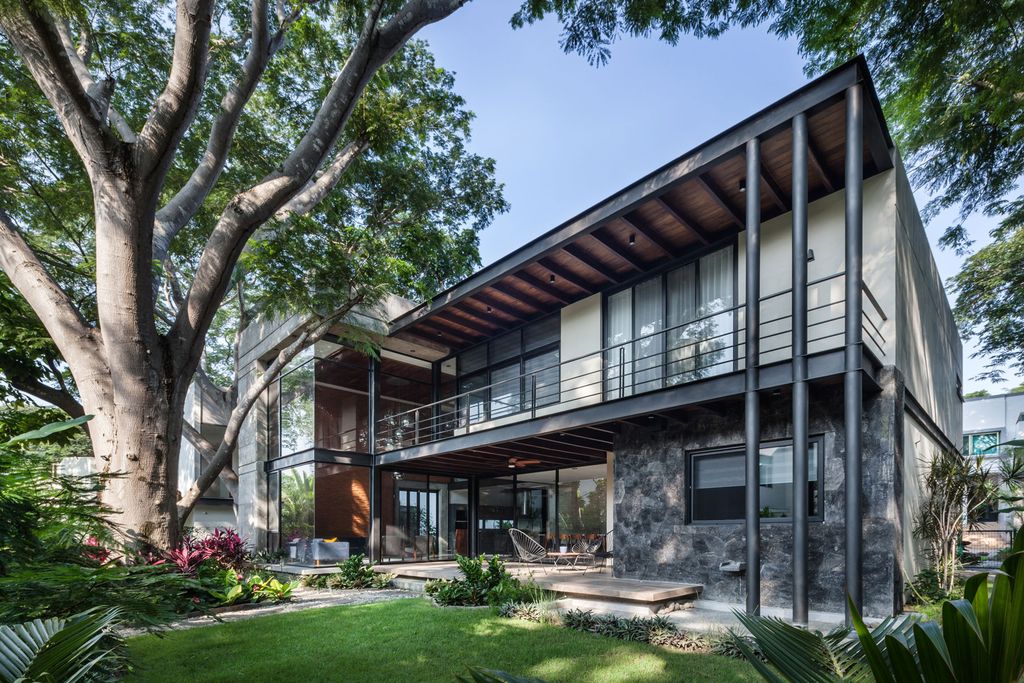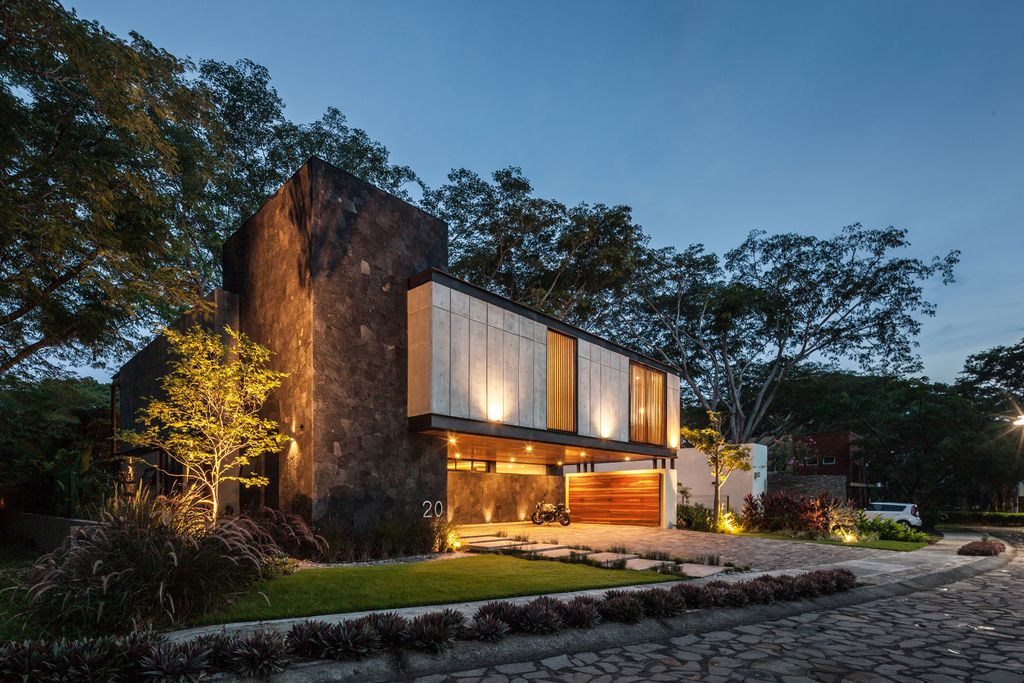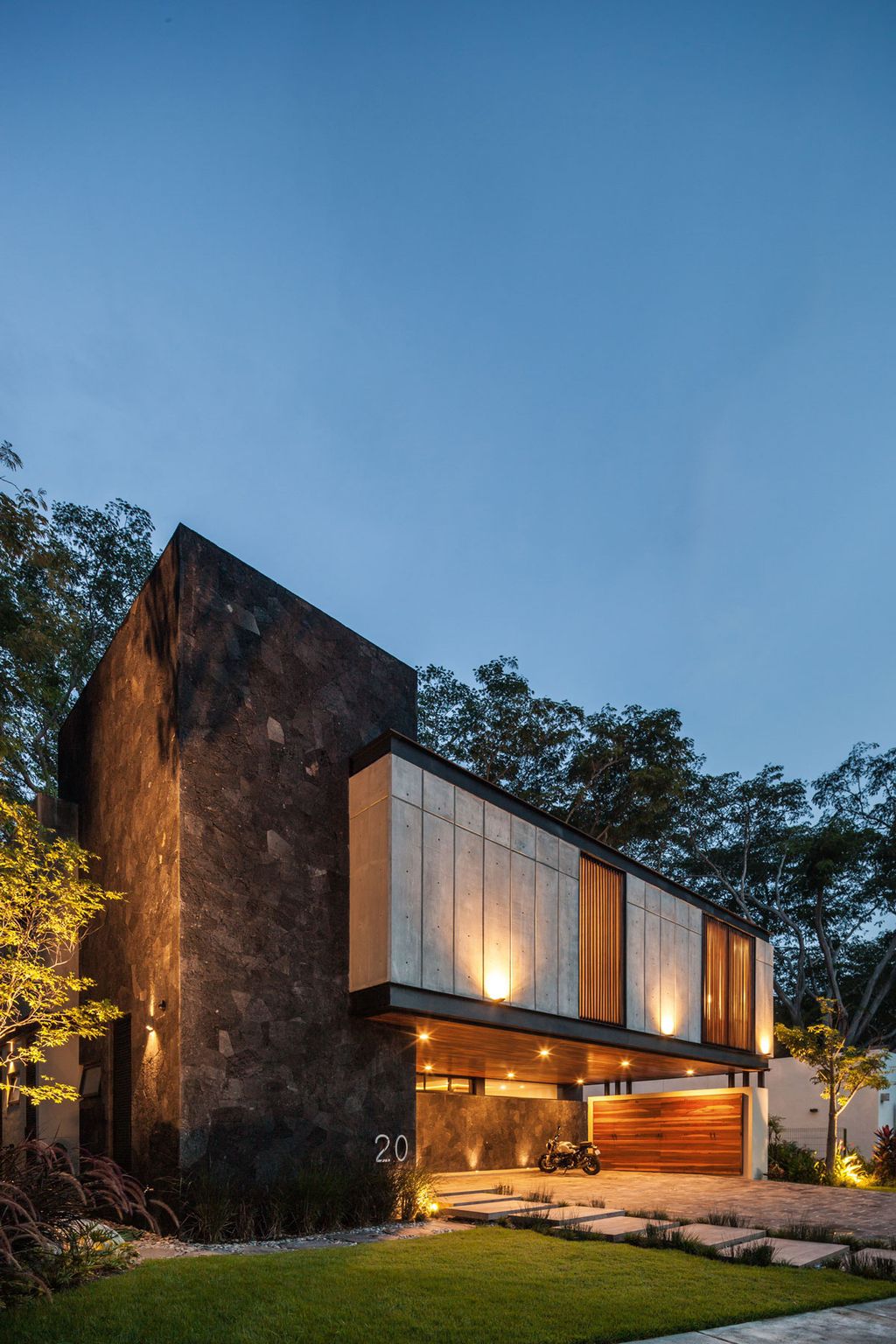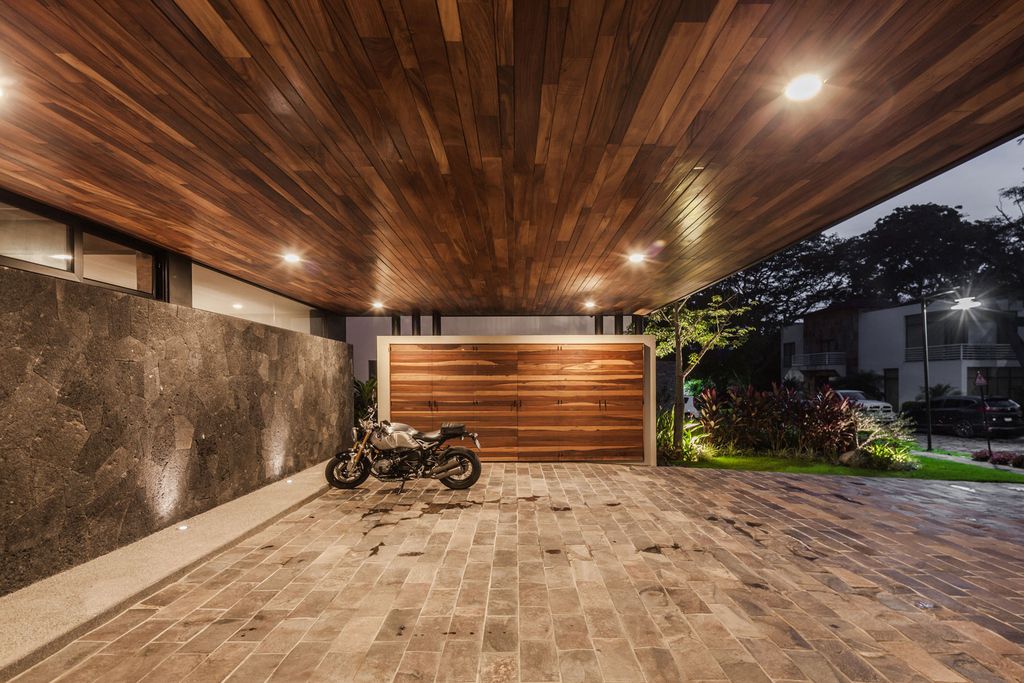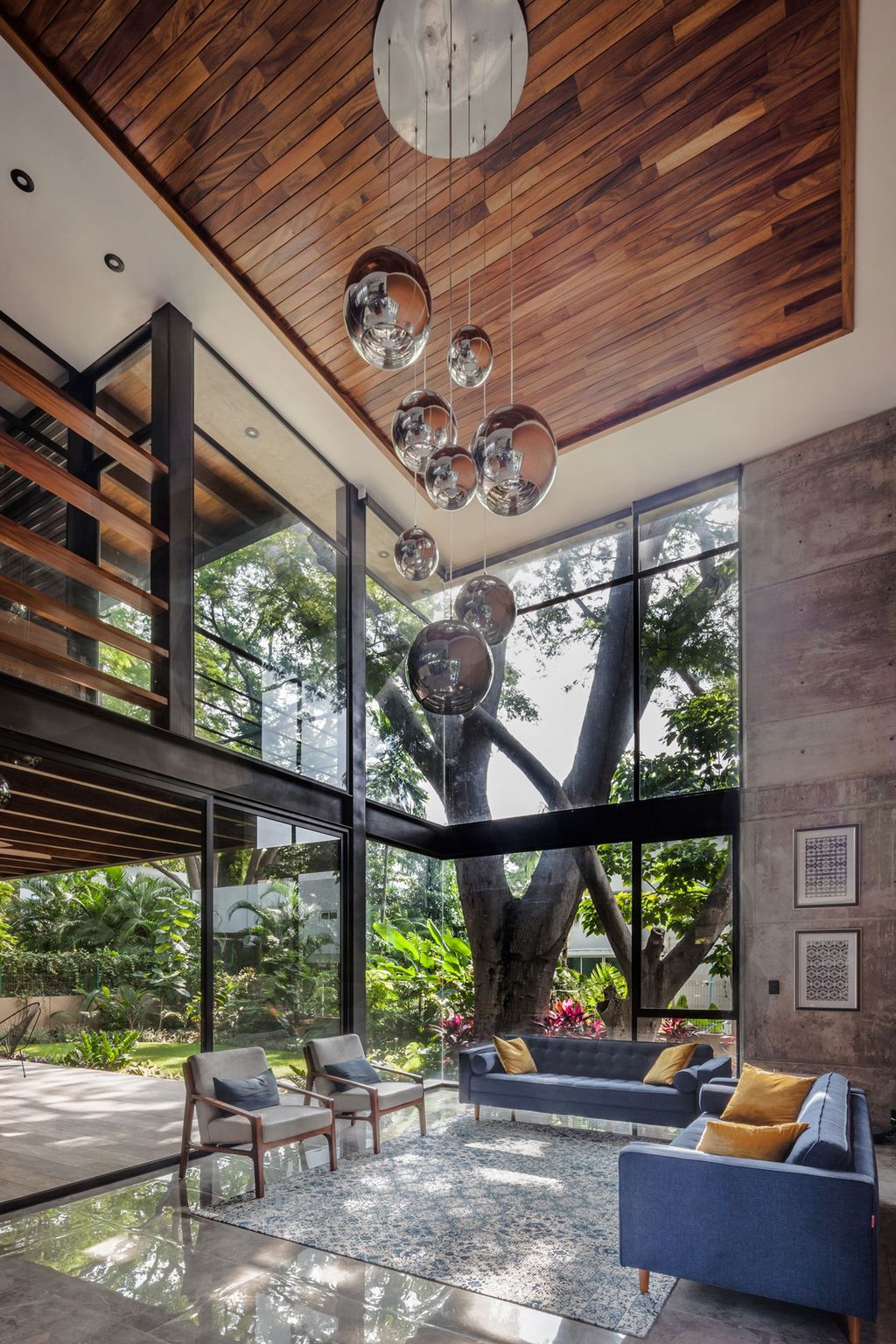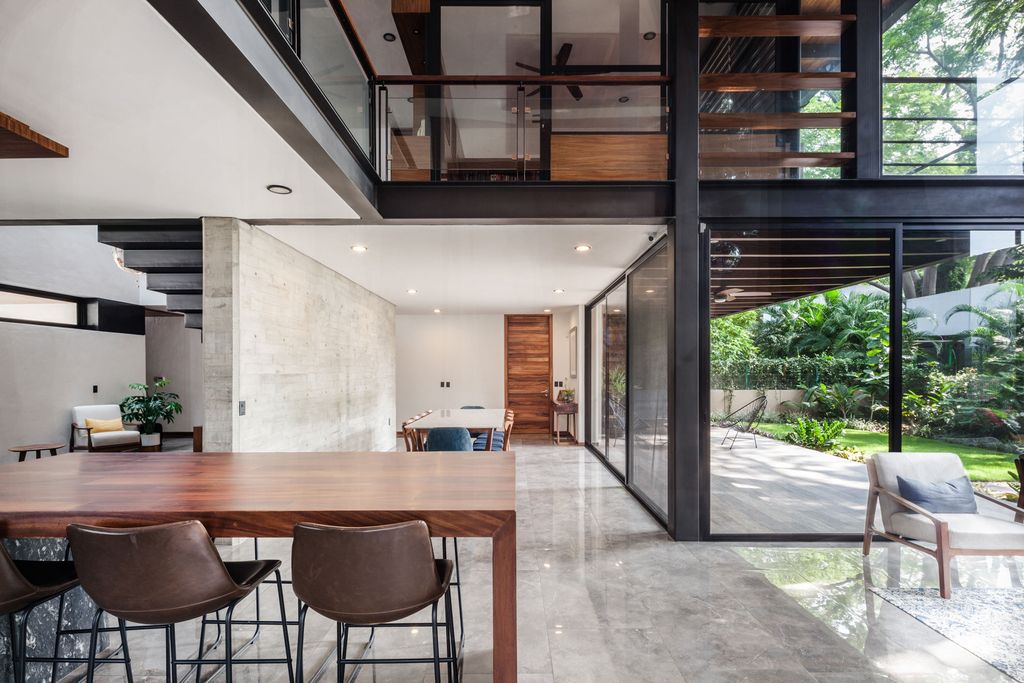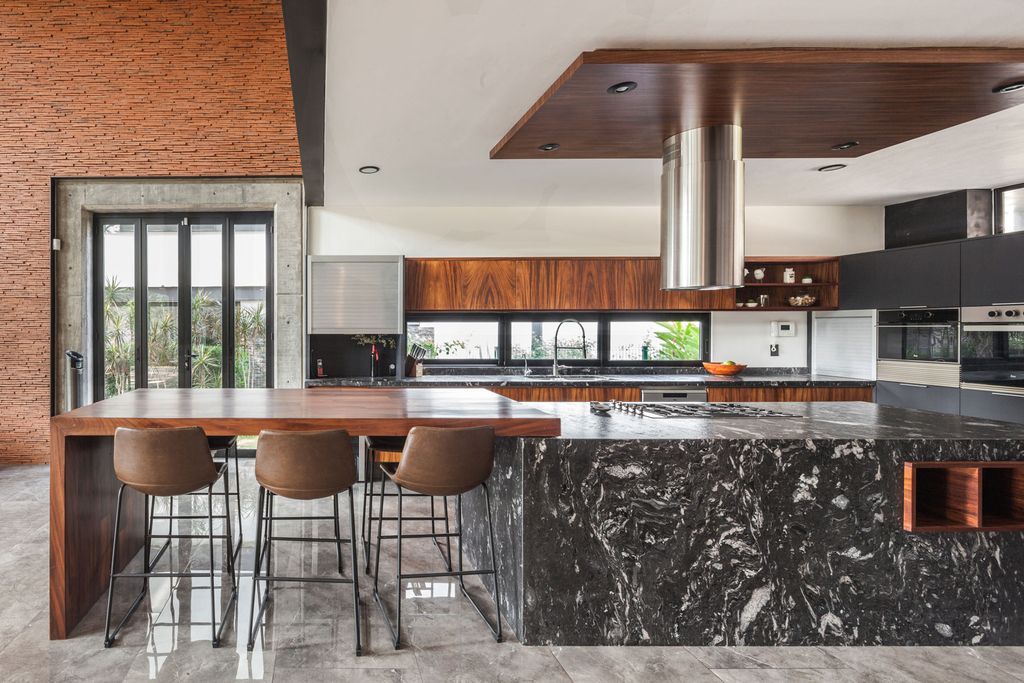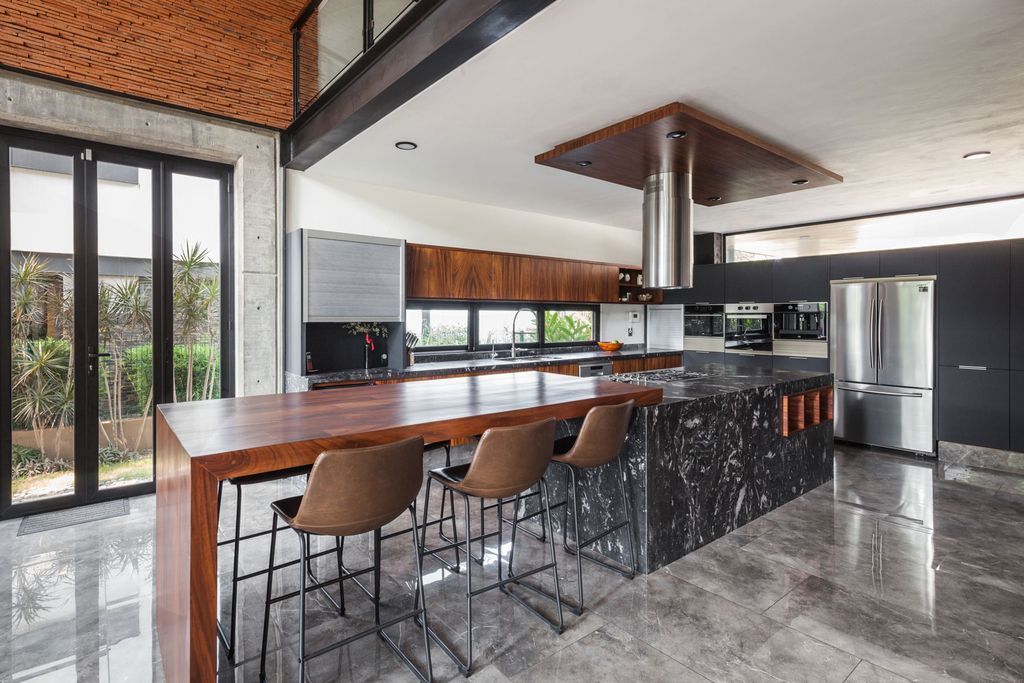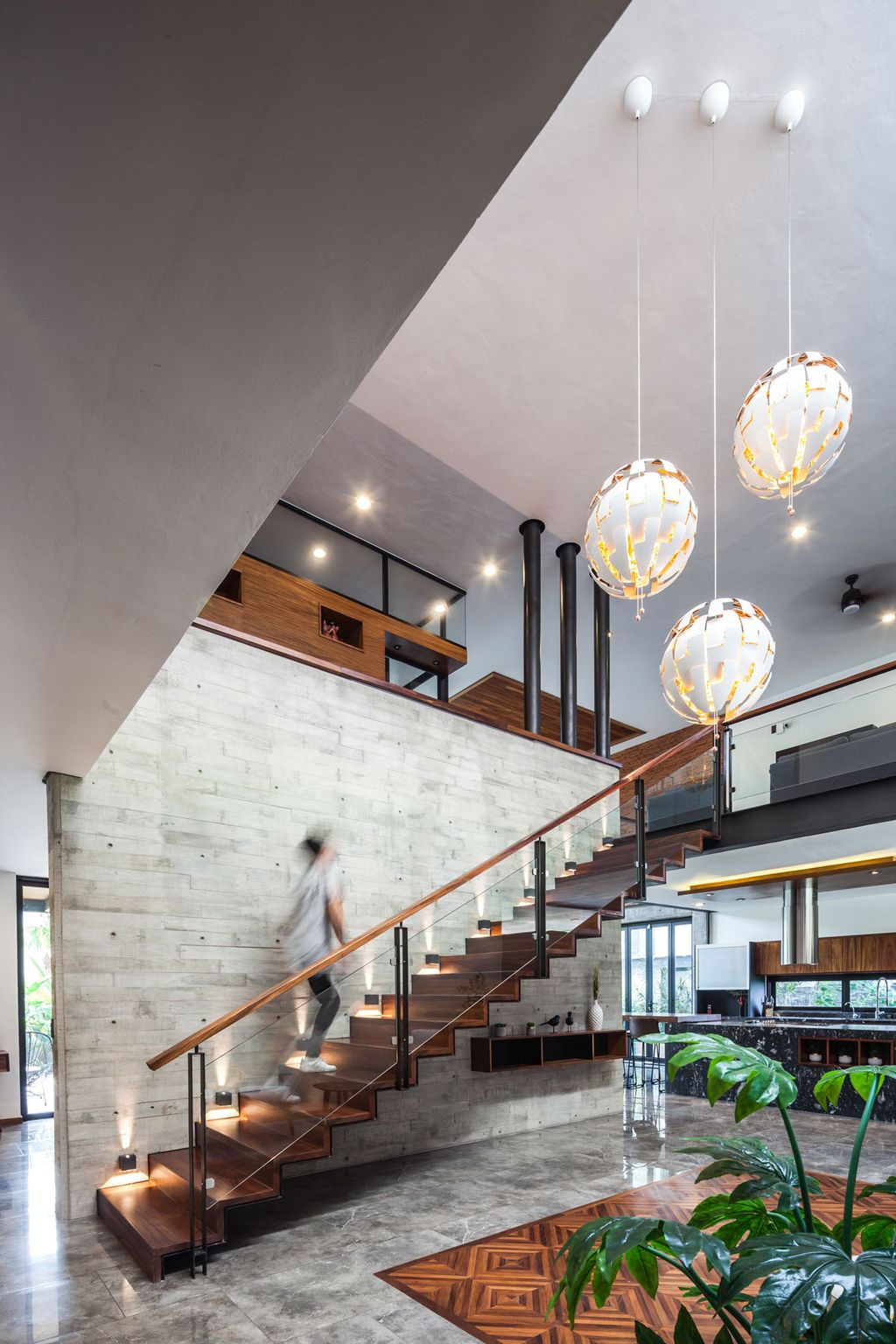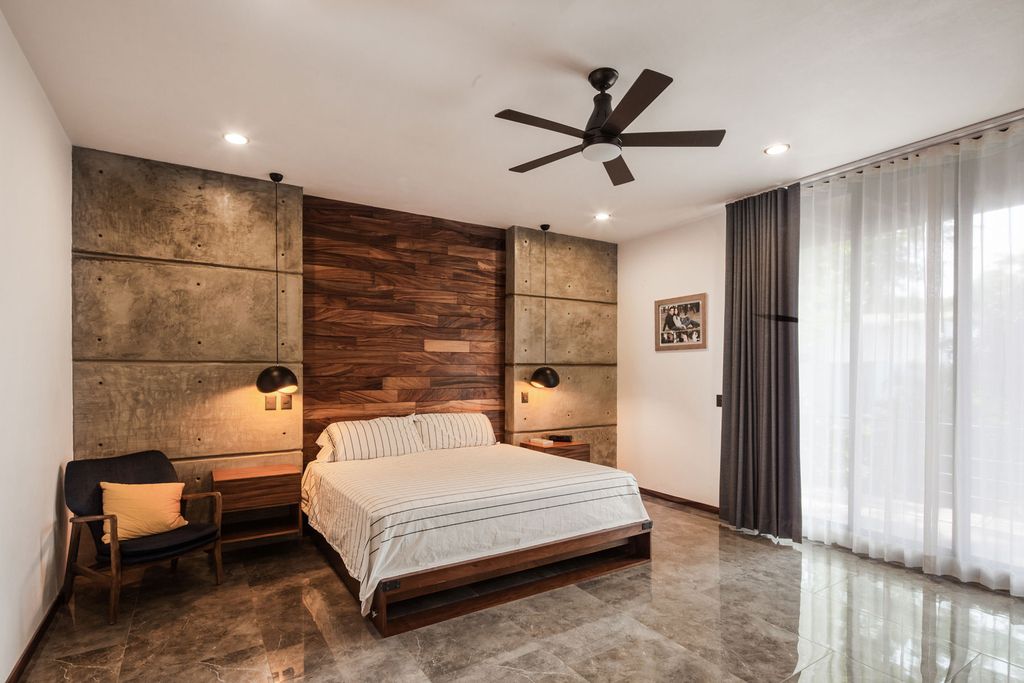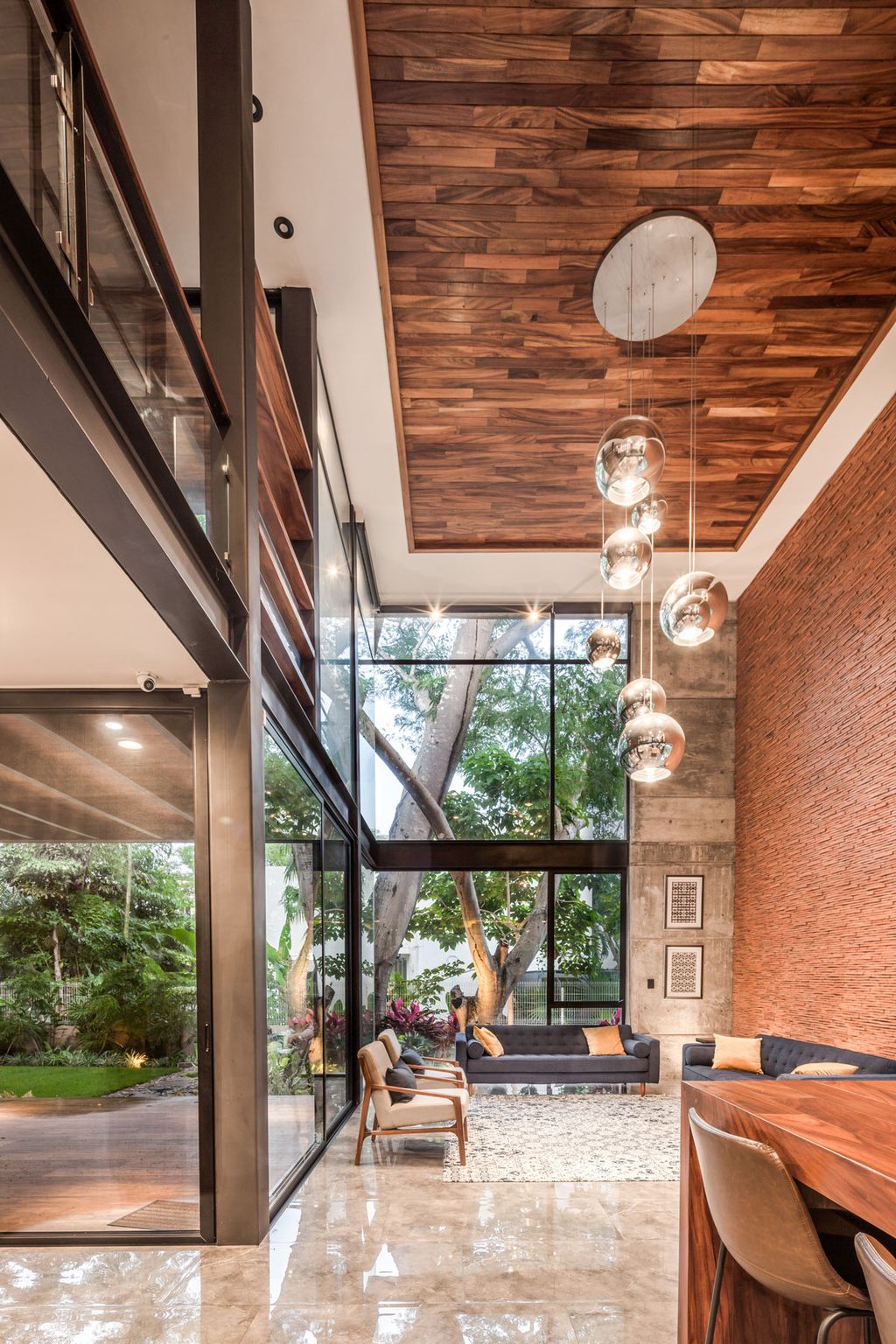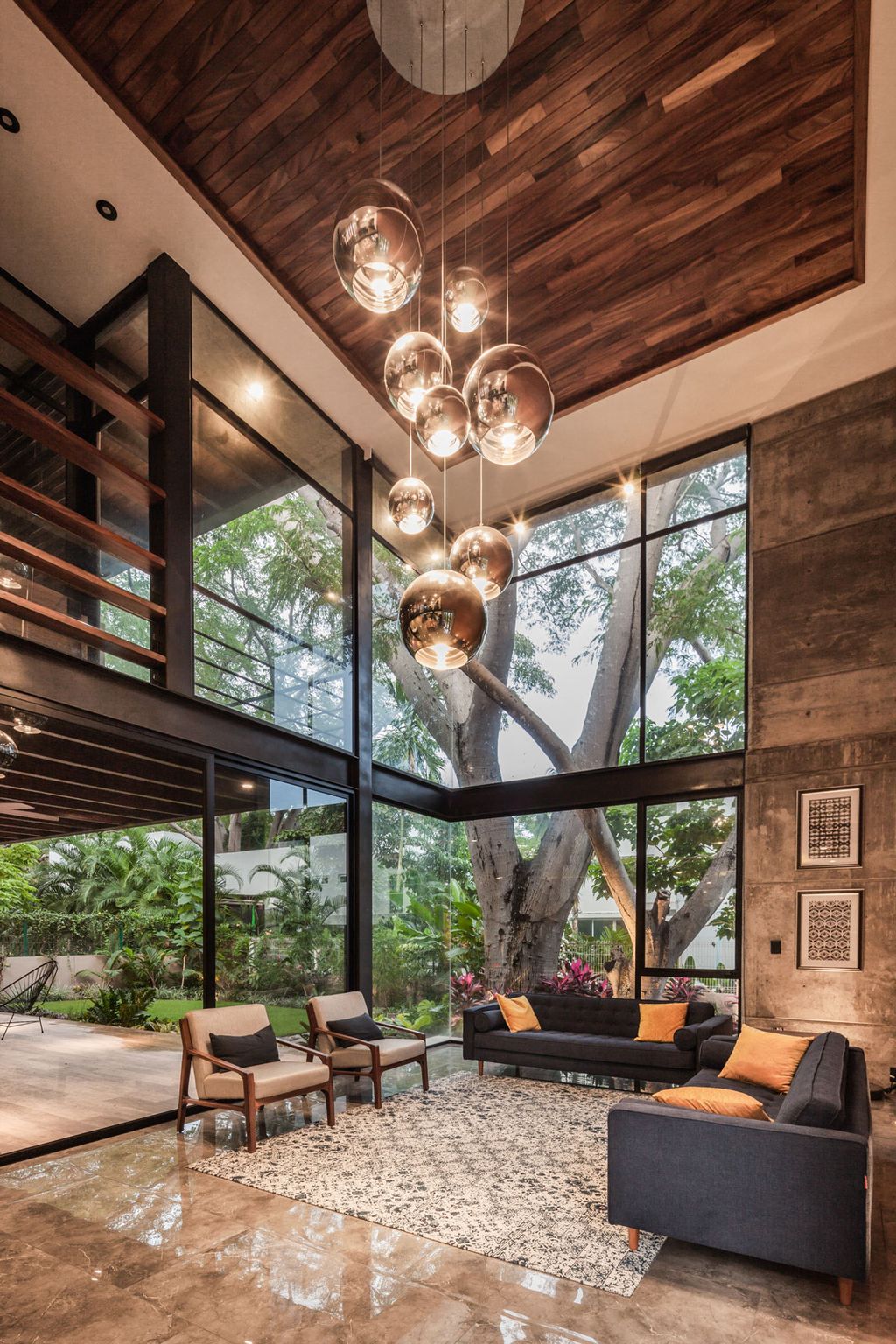 The Hilca House Gallery:
Text by the Architects: The main facade stands out for its play of volumes composed of two elements with a lot of presence, a vertical stone element of stone from the Colima volcanoes and transversely a horizontal element formed by reinforced concrete walls and steel beams. Breaking the continuity of this, a fine wooden lattice used as a sunscreen creates a play of light and shadows on the interior of the house.
Photo credit: Oscar Hernández| Source: Di Frenna Arquitectos
For more information about this project; please contact the Architecture firm :
– Add: Tercer Anillo Periferico #137, Plaza Aria Local 5, Residencial Esmeralda Nte., 28017 Colima, Col., Mexico
– Tel: +52 312 223 3197
– Email: [email protected]
More Tour of Houses in Mexico here:
---