Date of Publishing:
Lake Waconia House in Minnesota was designed by ALTUS Architecture + Design in Modern style offers 5,500 square feet of living spaces celebrate its natural surroundings through natural materials and dramatic transparency. This home located adjacent to a grove of 200 year old oak trees with amazing views and wonderful outdoor living spaces including patio, pool, garden and more. This home is truly dream house was built from excellent home design combined by wonderful living room idea, dining room idea, kitchen idea, bedroom idea, bathroom idea, outdoor living idea and other great ideas.
Architecture Design Project Information: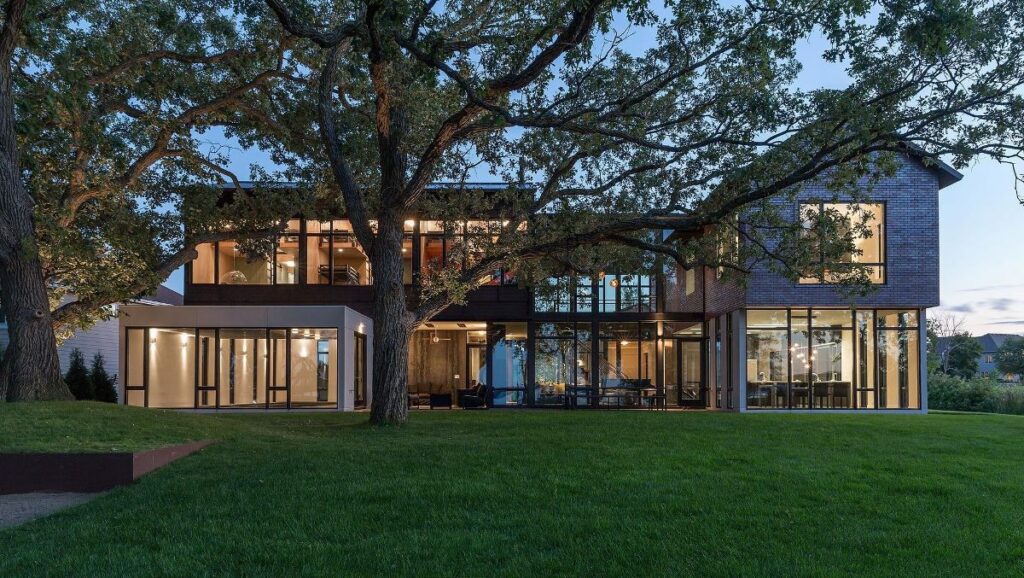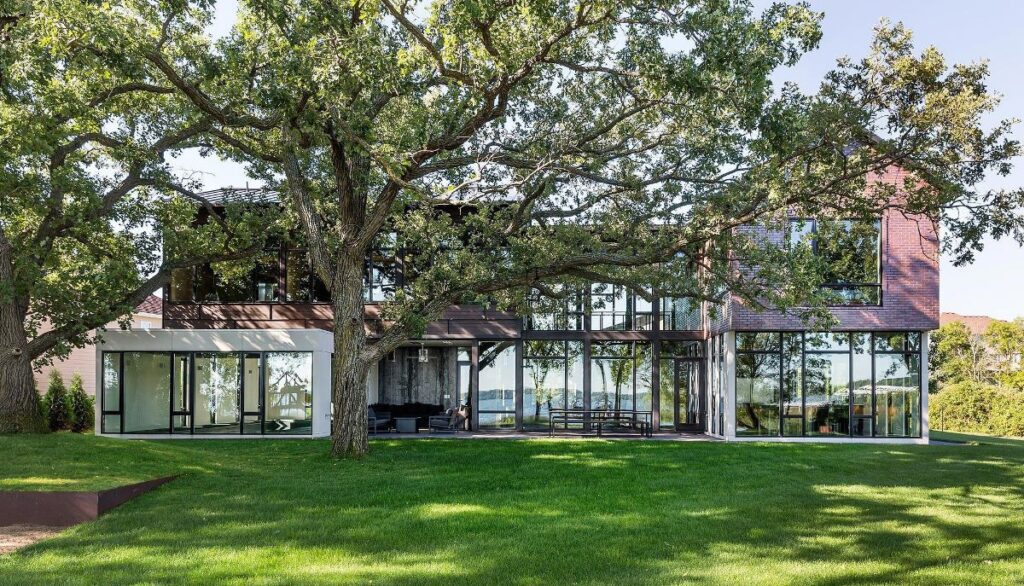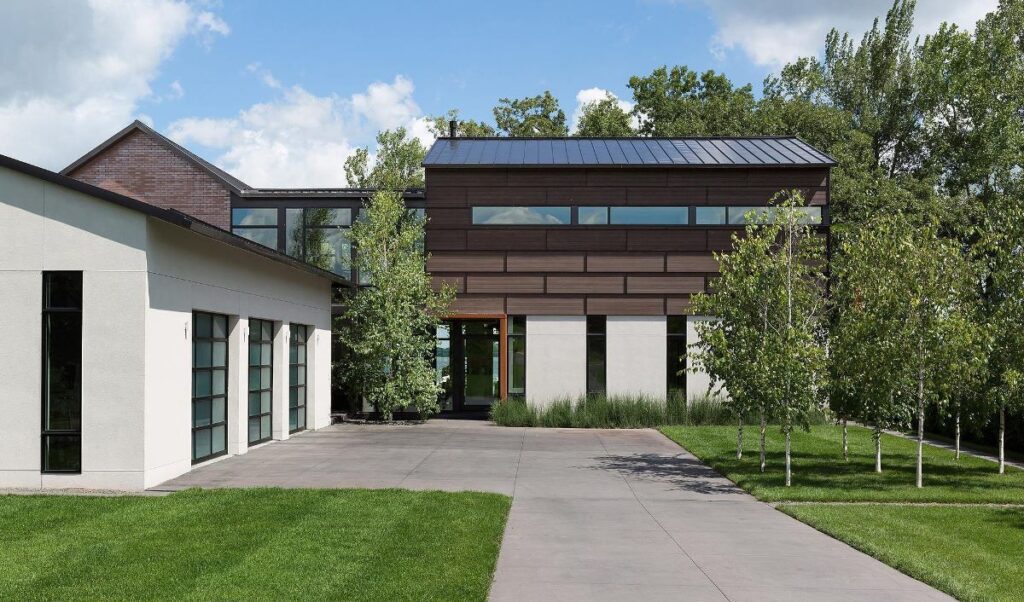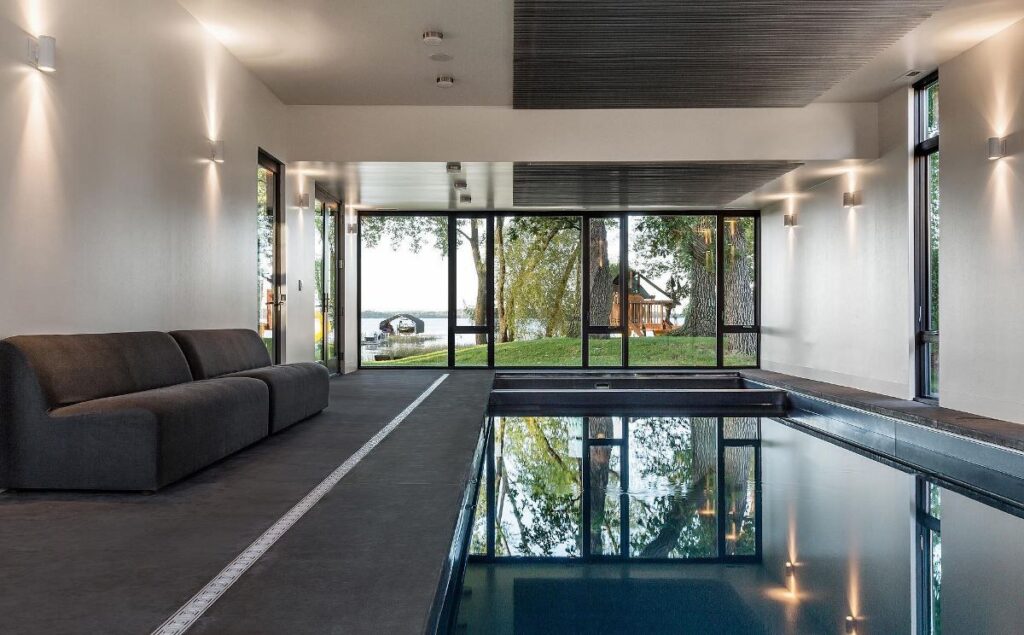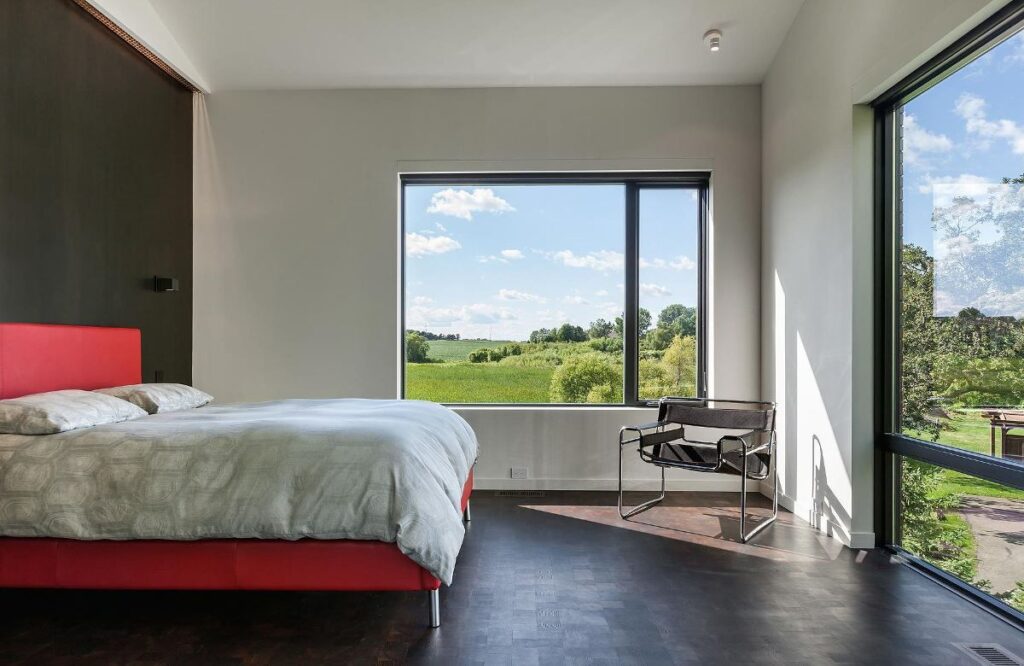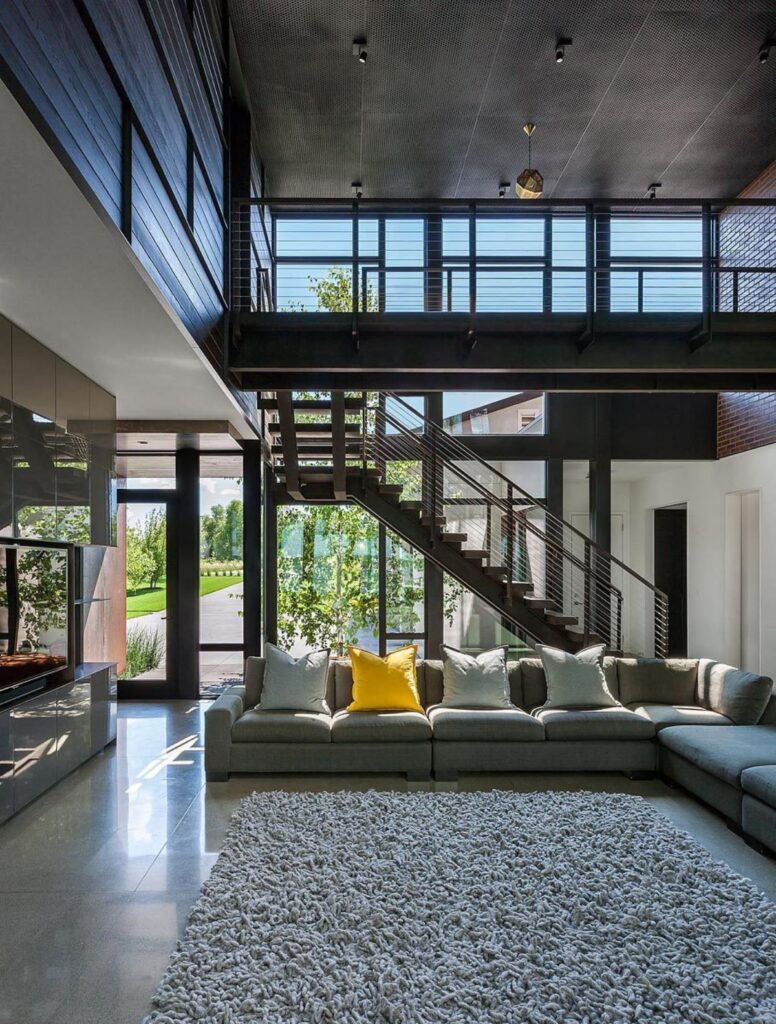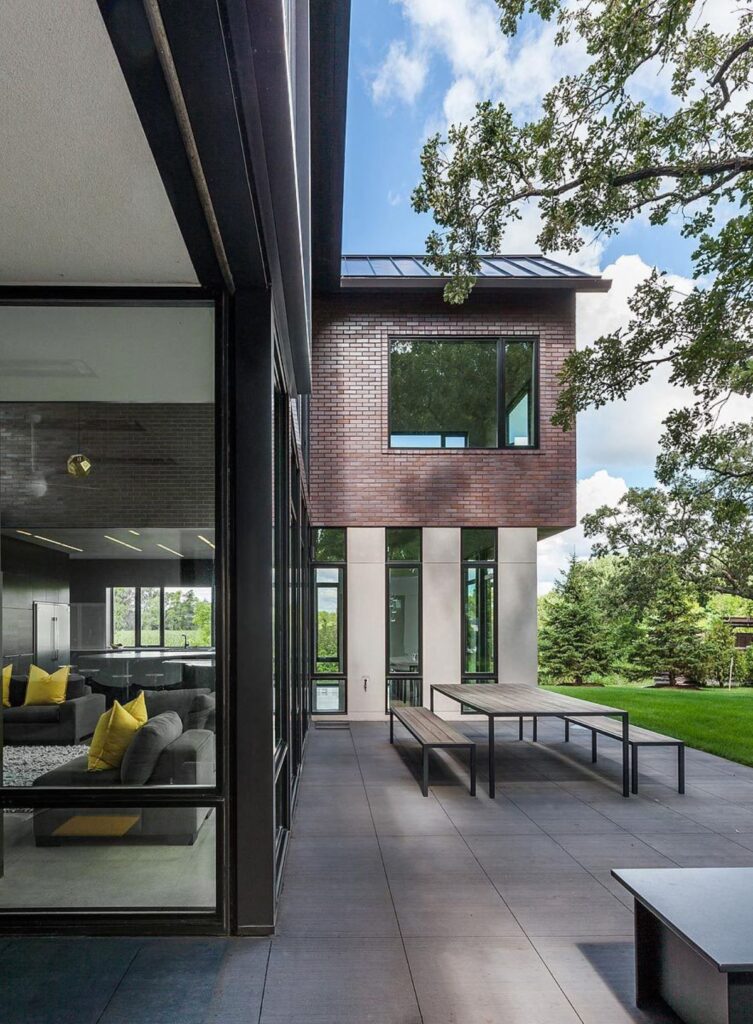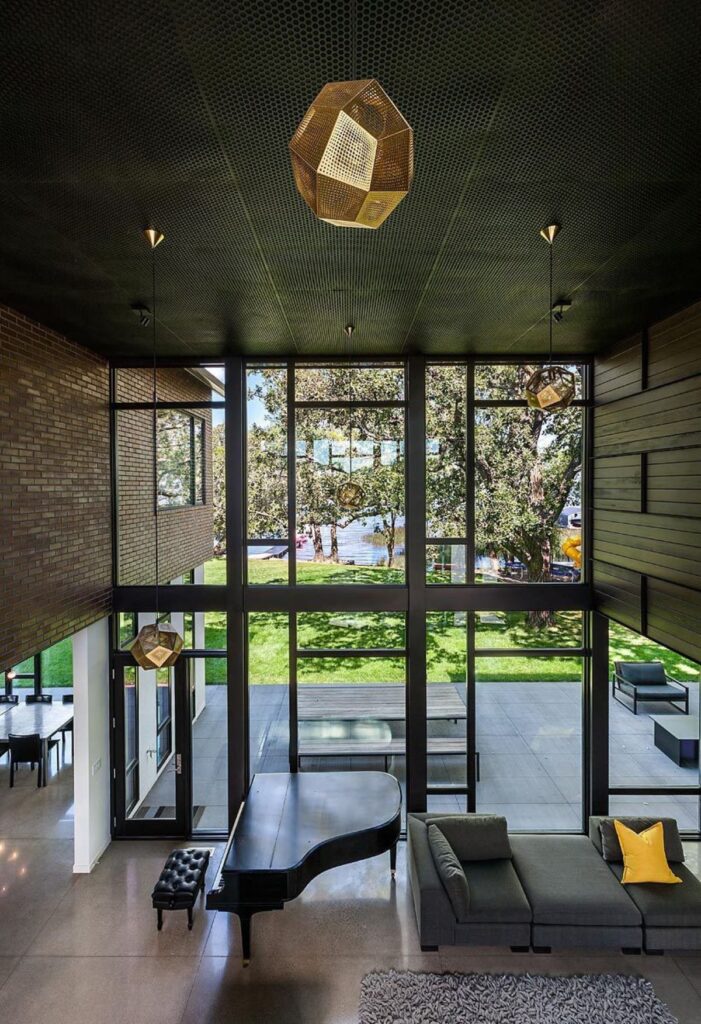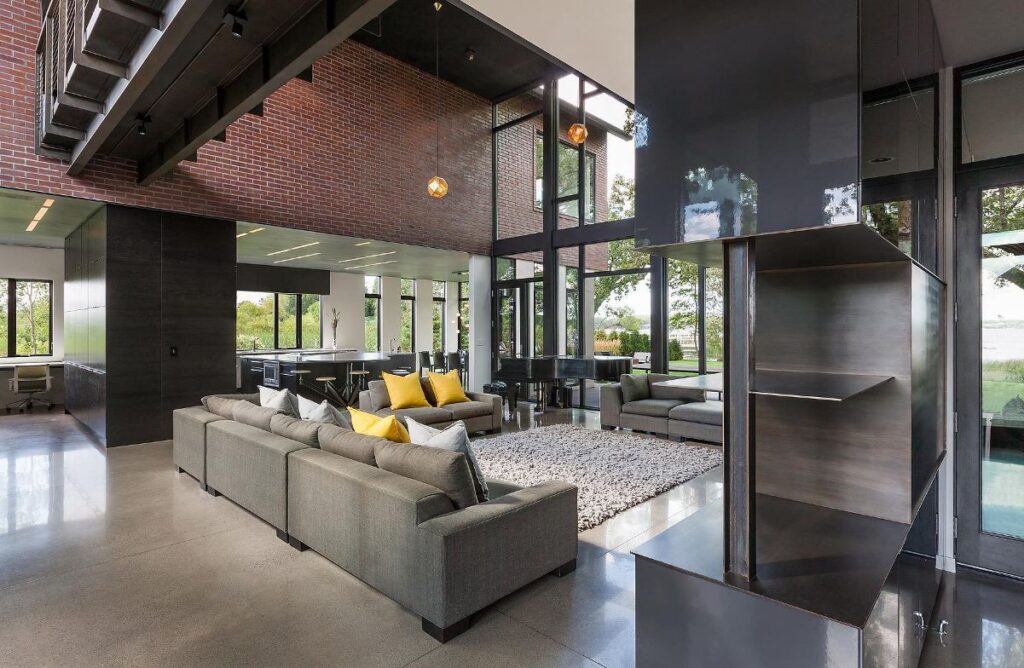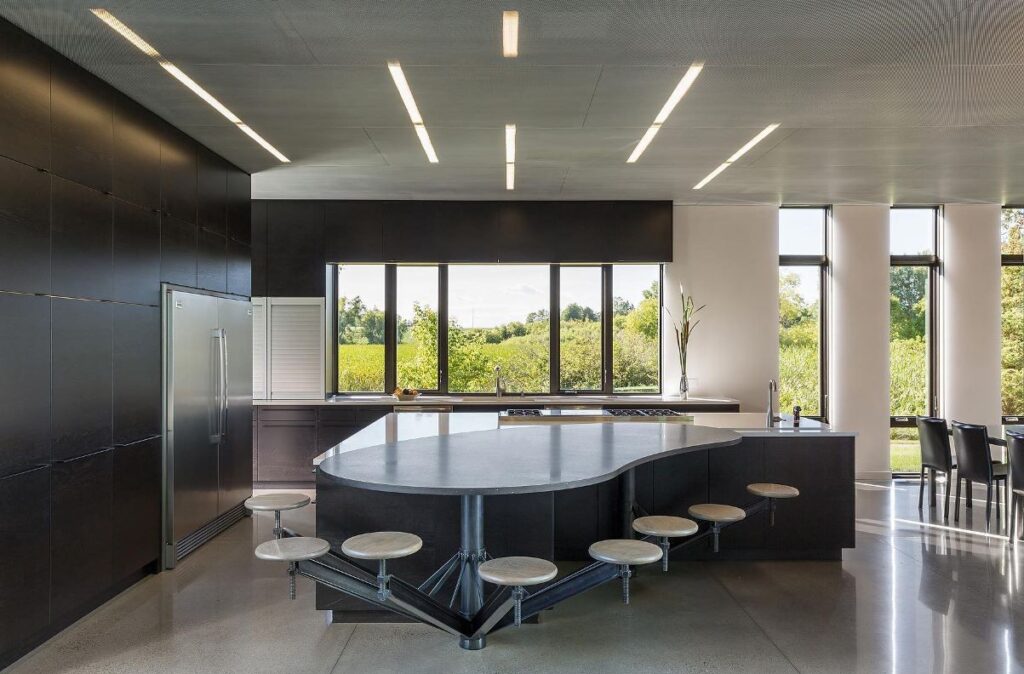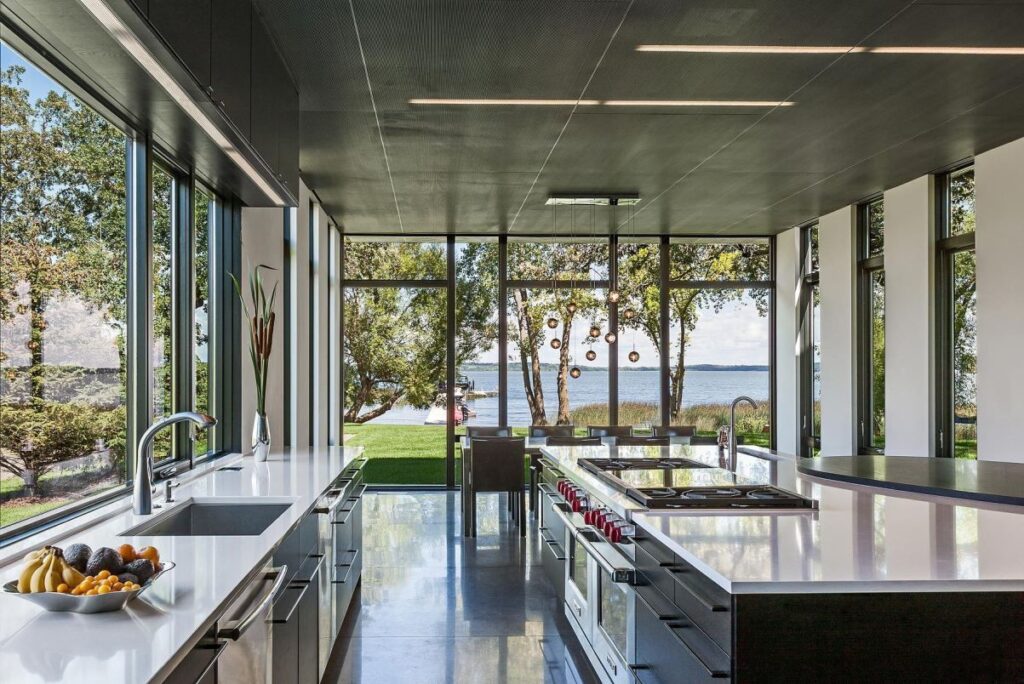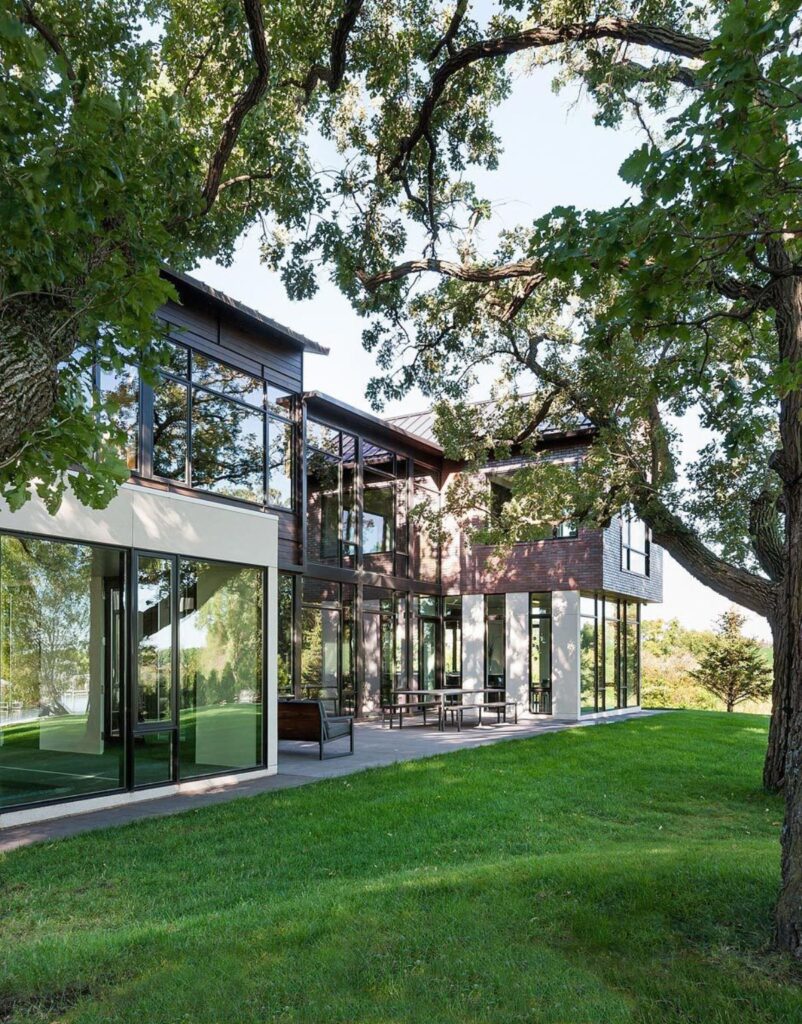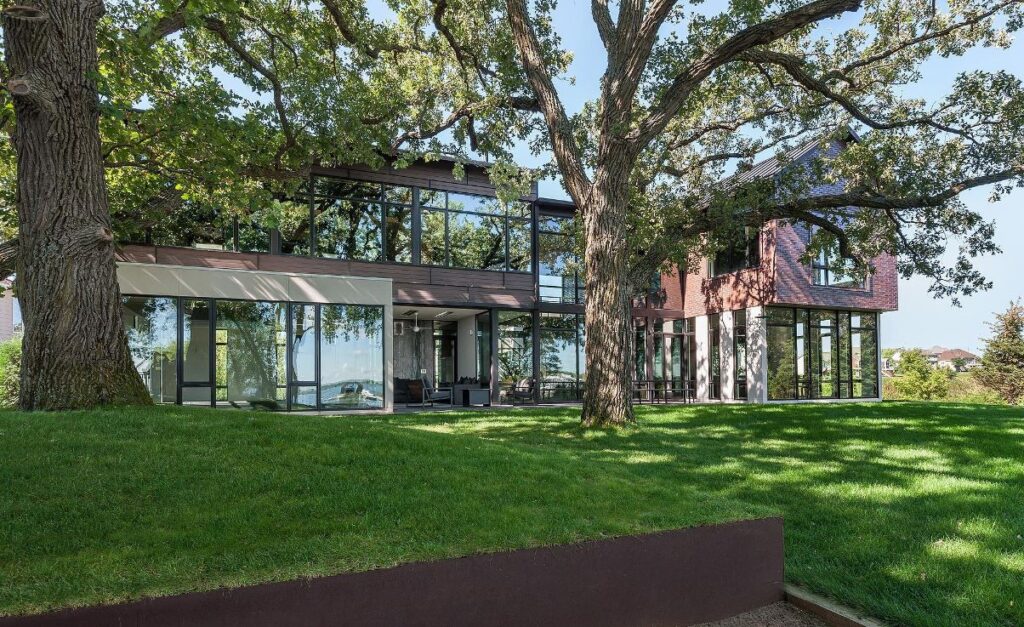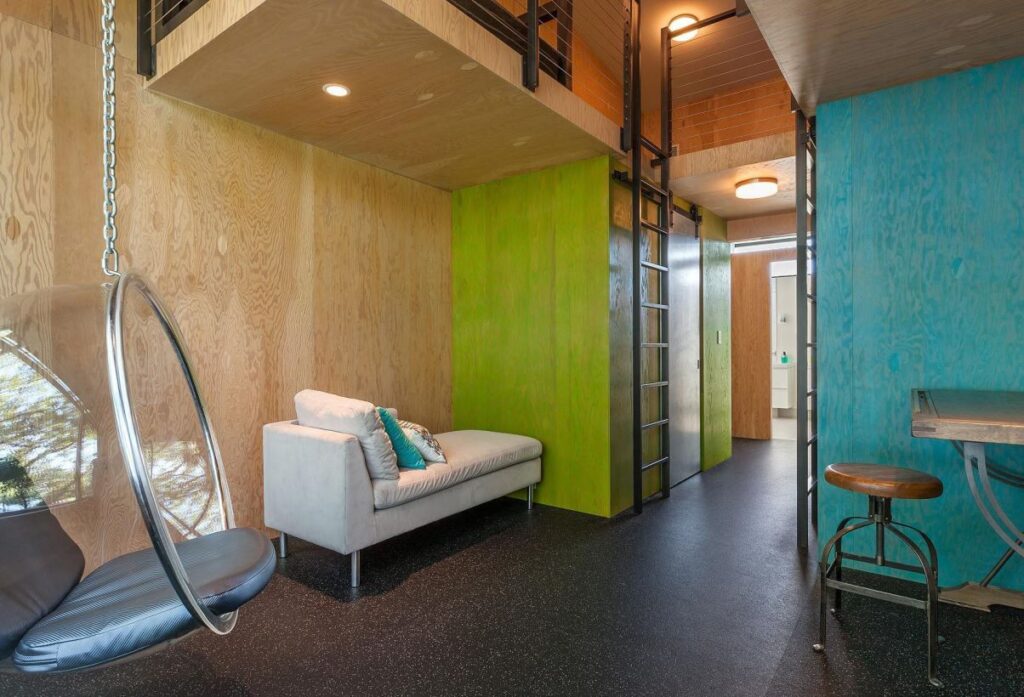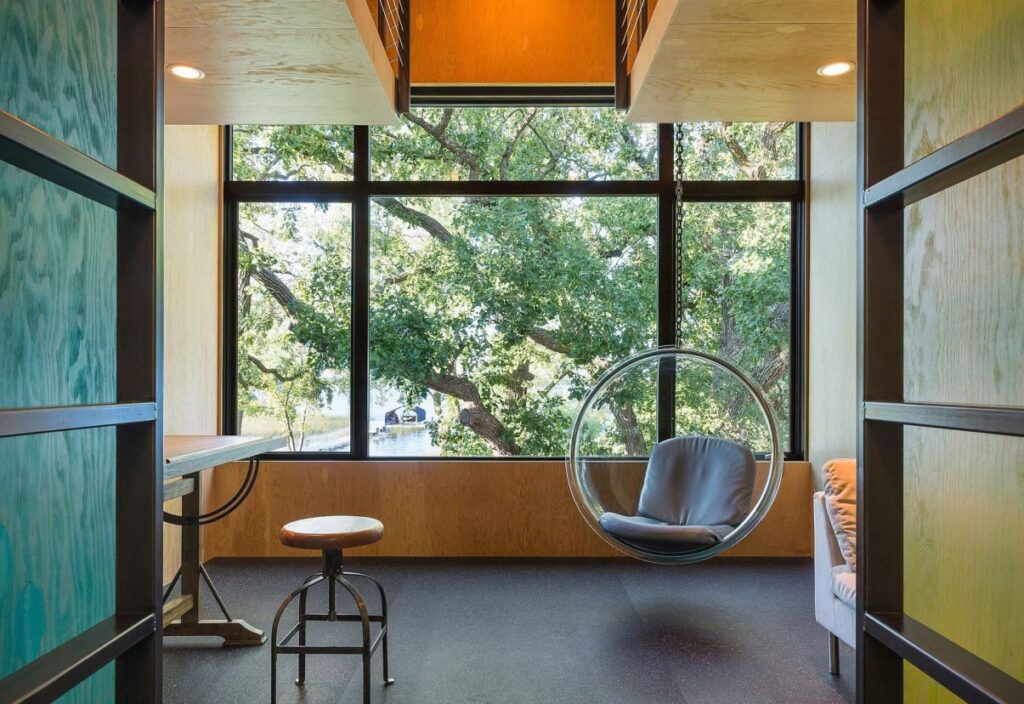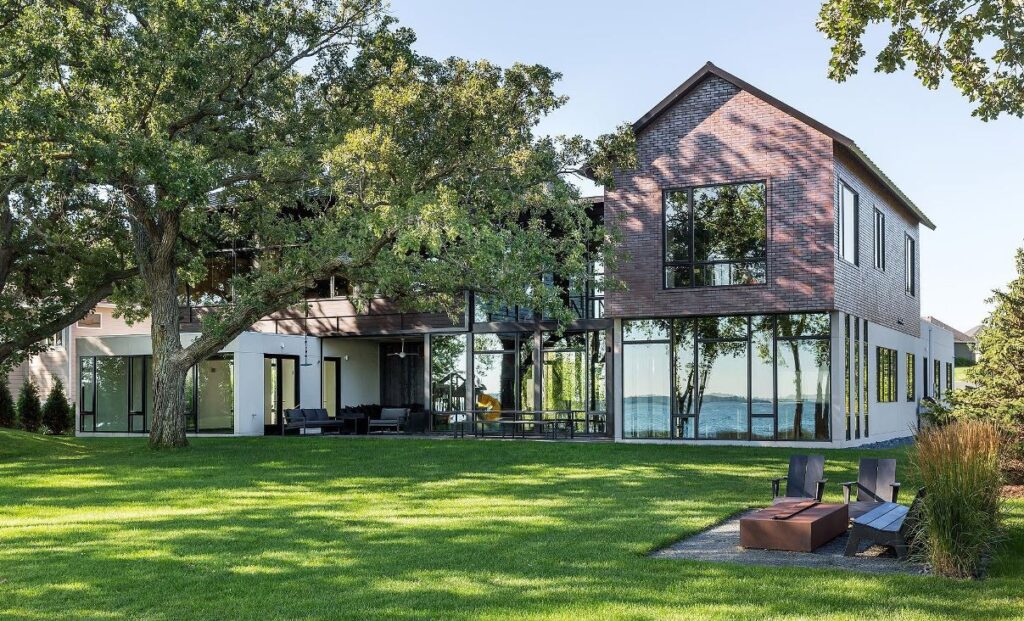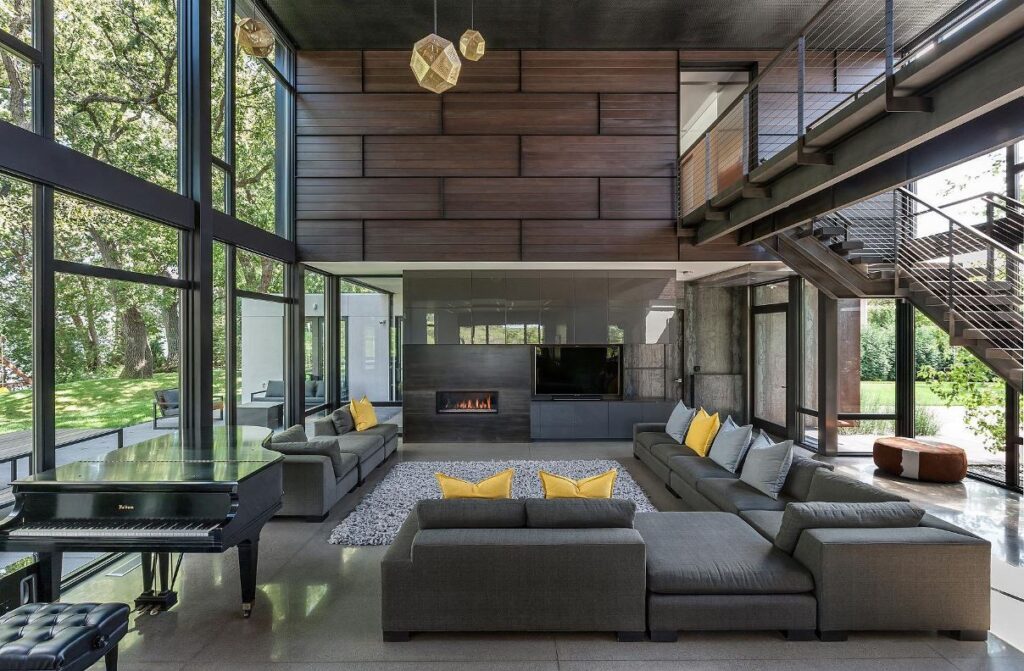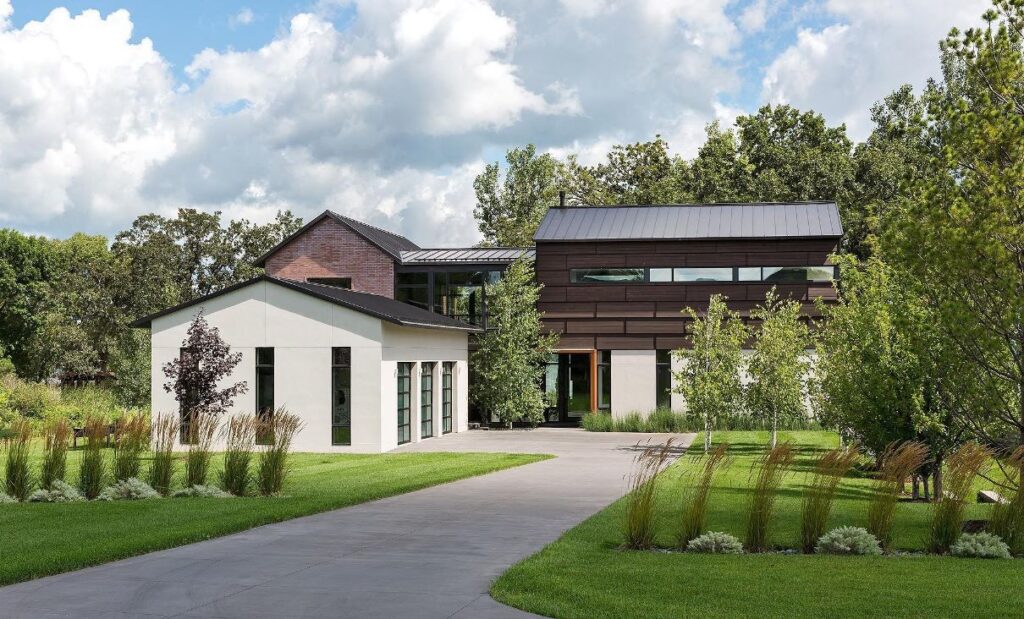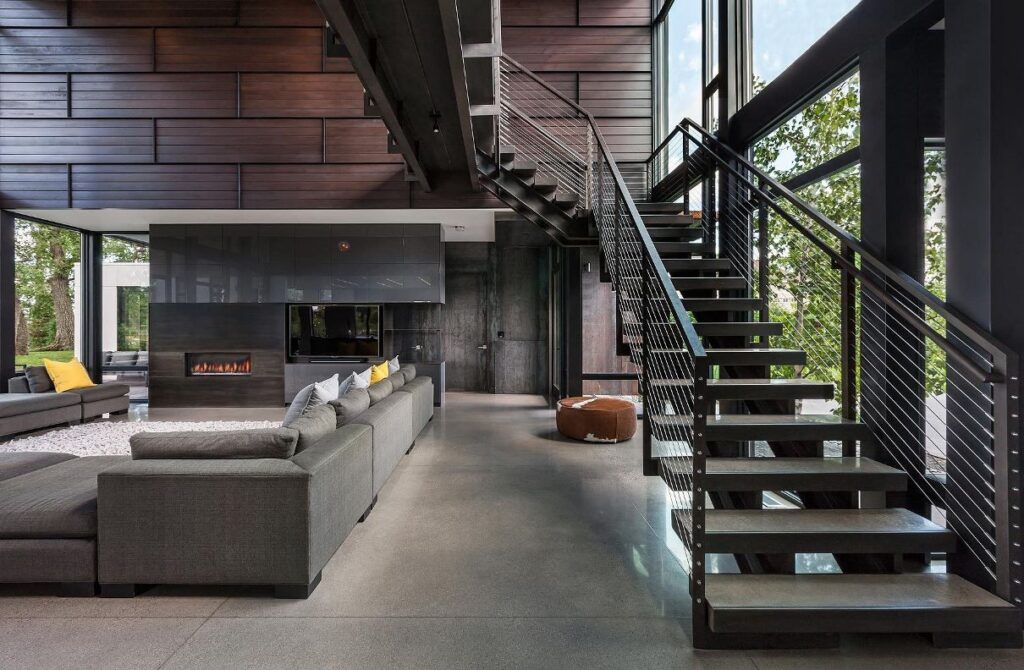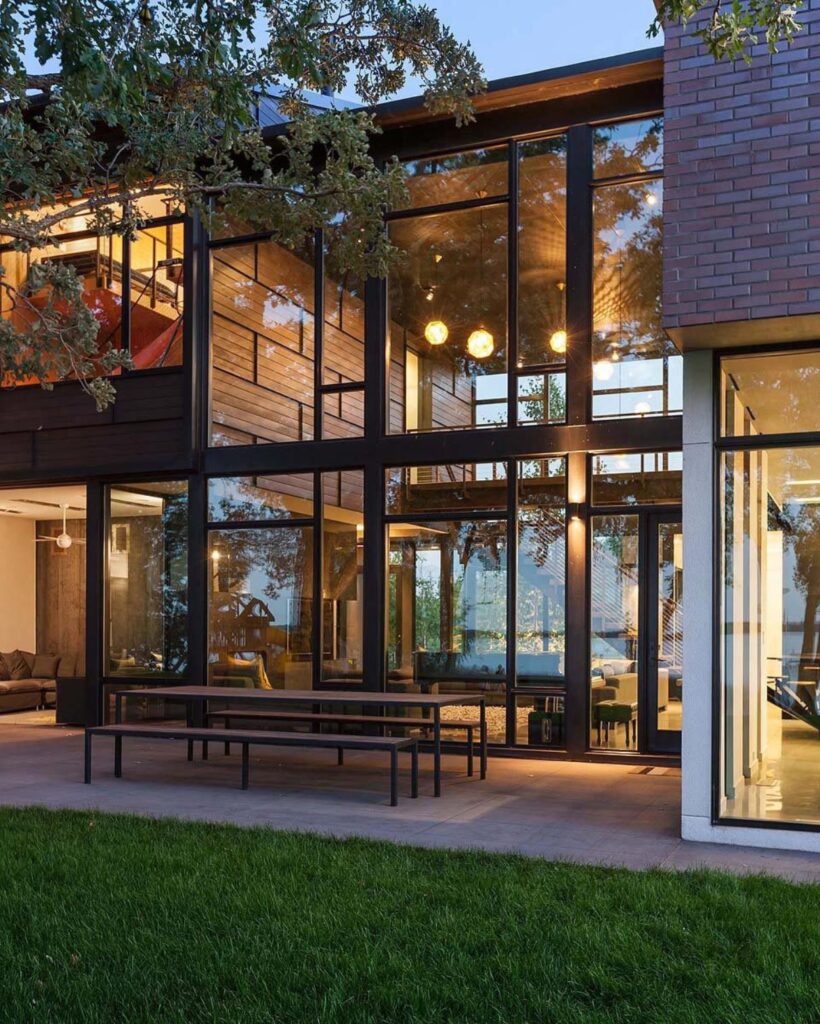 Text by the Architecture Firm: The two-story, 5,500 square foot home is designed to promote the outdoors and active lifestyle of the family.  The central living room is created as a two story atrium with glass walls on the north and south edges capturing daylight throughout the day and inviting views through the house to the trees and lake beyond.  The family activity space is an indoor swimming pool with direct access to the lakeside of the property.  The upper level is organized as two wings, a master suite and exercise space on the west and the children's wing with two bathrooms, laundry and three two level loft bedrooms for 6 (4 boys and 2 girls). The exterior materials differentiate the various program elements of the design, with the ground level being a warm white stucco, while the master wing is a deep auburn brick, and the children's wing is wrapped in wood planks with a black brown stain and black aluminum panel edge details all under a dark bronze metal roof.  The exterior materials fold into the interior of the house, creating an indoor/outdoor dialogue, and developing the interior living room atrium as a central void space.
Photo: Paul Crosby | Source: ALTUS Architecture + Design
For more information about this project, please contact the Architecture firm :
– Add: 420 Second Street, Excelsior, MN 55331 USA
– Tel: 612.333.8095
– Email: [email protected]