Modern Home Amundsen Avenue in La Quinta by Hudgins Design Group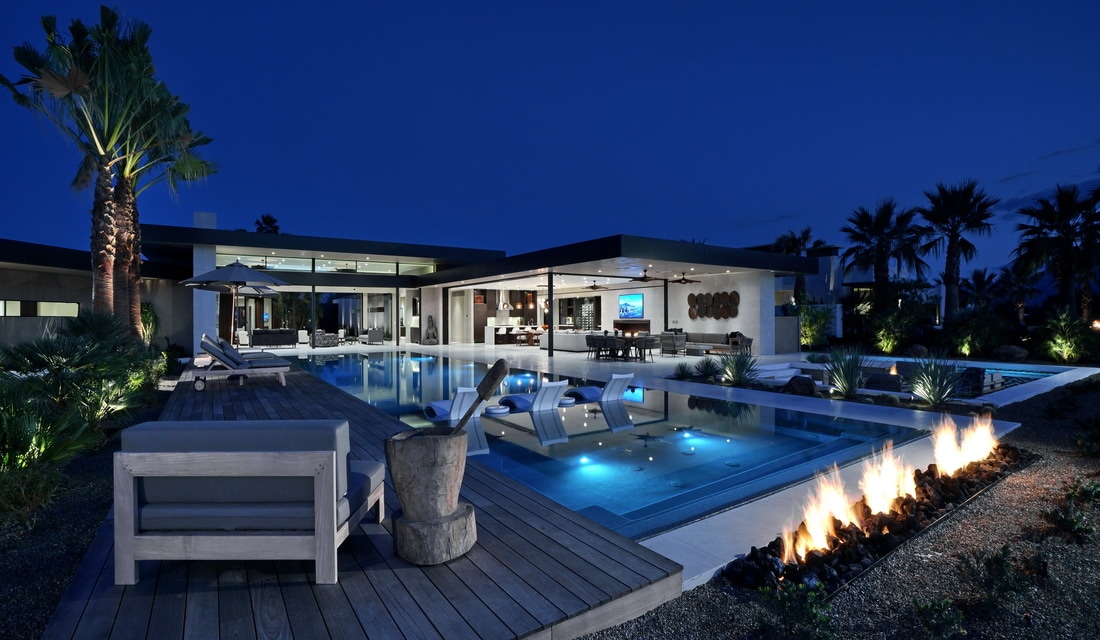 The Modern home with the mountain views in the area of The Madison Club and this property with more than 8 thousand square feet of living spaces plus more than 2 thousand square feet of outdoor spaces which made this home is the epitome of California living.
Sense and peace is feeling when move inside the modern home through the custom bronze door and into your inner courtyard with twinkling pool. Extensive use of wood, glass and natural stone throughout the modern estate add to its timeless and organic beauty.
This luxurious modern home was built by John Quinn of Quinn Enterprises and designed by Scott Hudgins of Hudgins Design Group absolutely perfect home for entertainment.
General Information:
Beds: 5
Baths: 6
Living: 8,390 SF
Lot Size: 0.85 acres
Built: 2018
Designed by: Scott Hudgins of Hudgins Design Group
Photos: Equestrian Life Luxury Homes