Modern Villa Boscana in Son Vida, Spain by Osvaldo Luppi Architect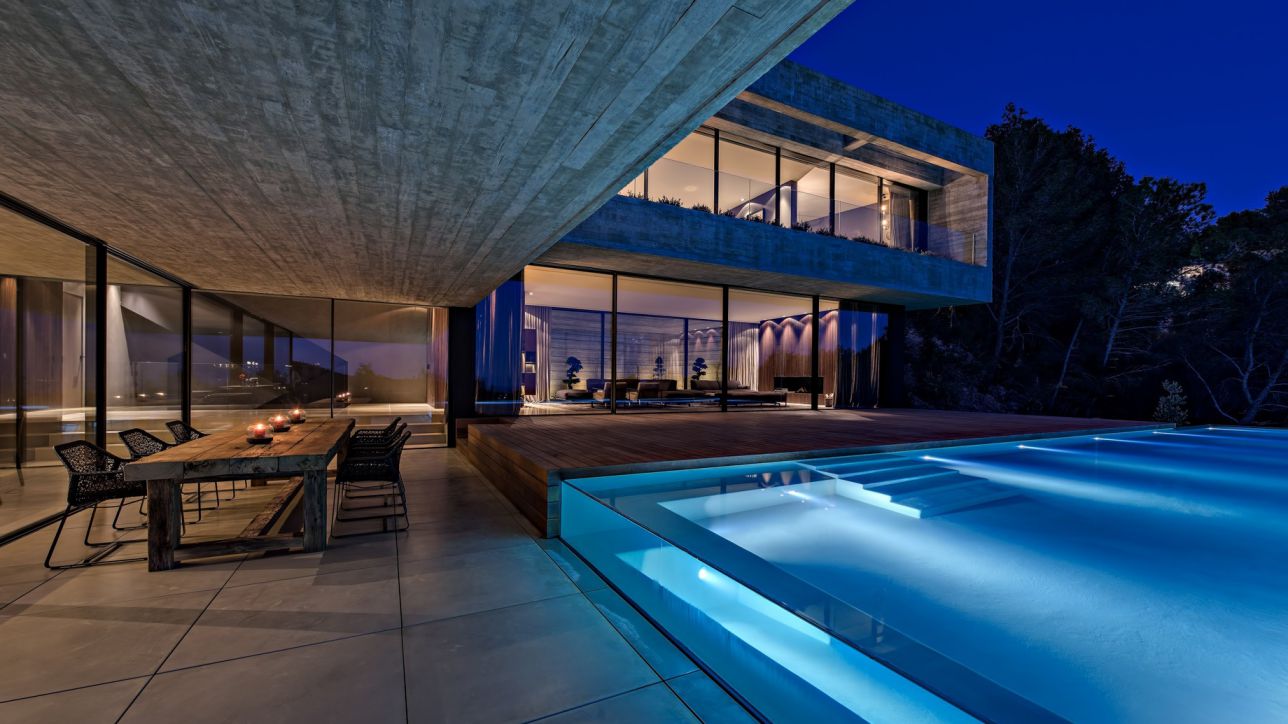 The modern villa designed by Osvaldo Luppi Architect and completed in 2013. Located on lot of 0.22 hectares with living spaces of 818 square meter; the 3 storey luxury home including 4 bedrooms and 6 bathrooms in style of modern contemporary.
A modern architecture of minimalist design, Villa Boscana designed prominently in contemporary Spanish style. This ultra-modern home is located in Son Vida; overlooking Palma Bay, one of the most exclusive areas in Spain famous for its quintessential villas and famous residents.
Villa Boscana built according to the highest modern architectural standards for spacious and luxurious living; which is the viewpoint for the design of the villa, Villa Boscana brings true minimalist in style with technological functions. high. A simple contemporary work, blending a unique minimalist design with a beautiful form; combining to bring a special atmosphere of pure unique modern elegance.
Photos: Soenne Photography