On The Market – An Astonishing Modern Home in Henderson, Las Vegas Listed for $5,000,000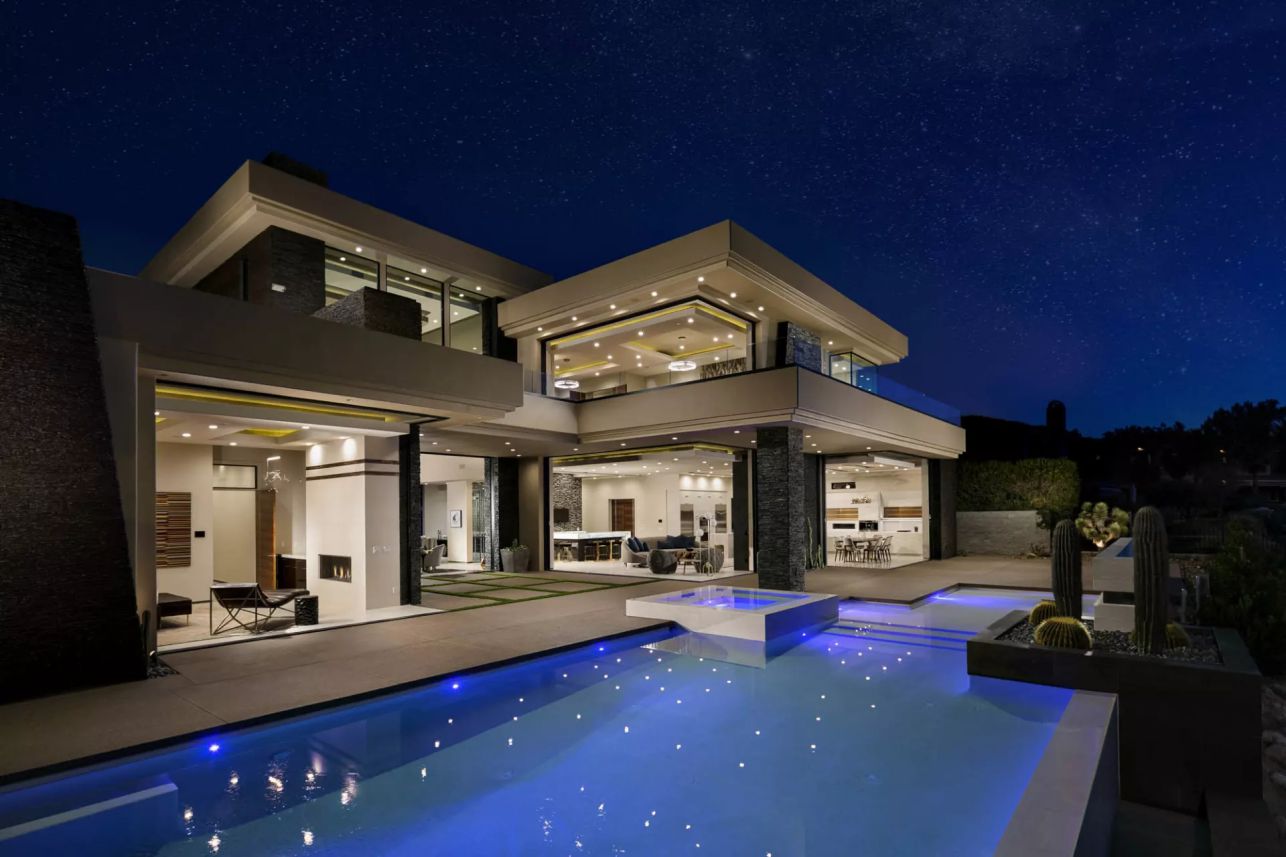 General Information:
The Henderson Modern Home embodies exceptional design with 6 bedrooms, 8 bathrooms and 7 car garage set on lot size of 0.61 acres. Spacious main main floor has 4 large bedrooms with private bathroom, private cinema in the house, main living and dining space, Quartzite bar with entertainment backlight and latest in gourmet kitchen Modern design with top appliances and custom cabinets. The second floor consists of a fairly large gym with steam shower and private outdoor yard. The main holiday home, quiet bathroom and custom-fitted wardrobe for royalty. This design gallery opens to an expansive terrace overlooking the world's entertainment capital, the Las Vegas Strip. Astonishing Modern Home in Henderson!
Photos: Ivan Sher