Date of Publishing:
Conceptual Design of Villa Muscat is a 3,000 square meters project located in Oman; designed in concept stage by B8 Architecture and Design Studio in Modern style; it offers luxurious modern living with 11 bedrooms and 15 bathrooms in 3 levels. This home located on beautiful lot with amazing views and wonderful outdoor living spaces. This home is truly dream future home conceptualized by wonderful living room idea; dining room idea; kitchen idea; bedroom idea; bathroom idea; outdoor living idea; and other great ideas.
The Conceptual Design of Villa Muscat Project Information: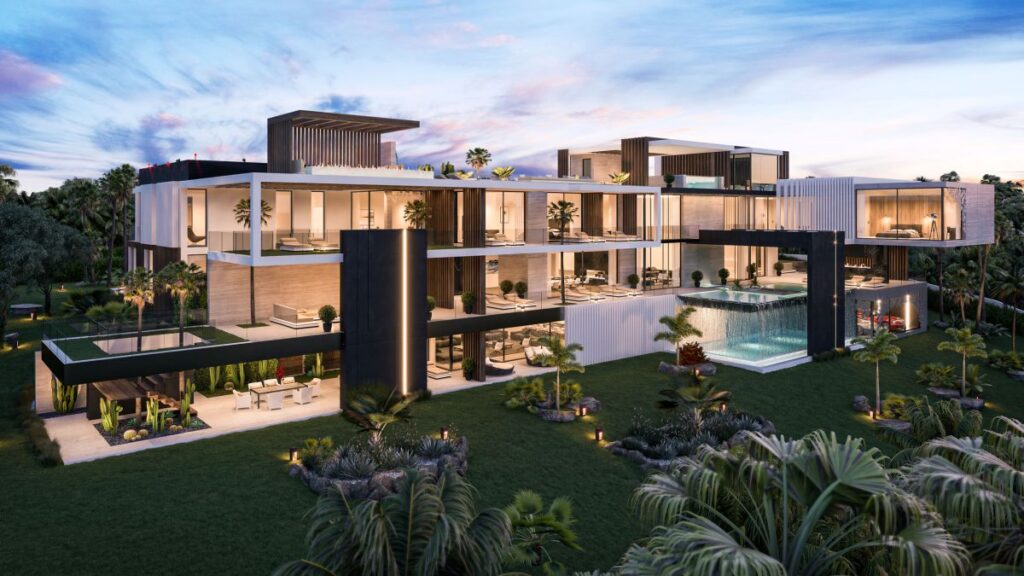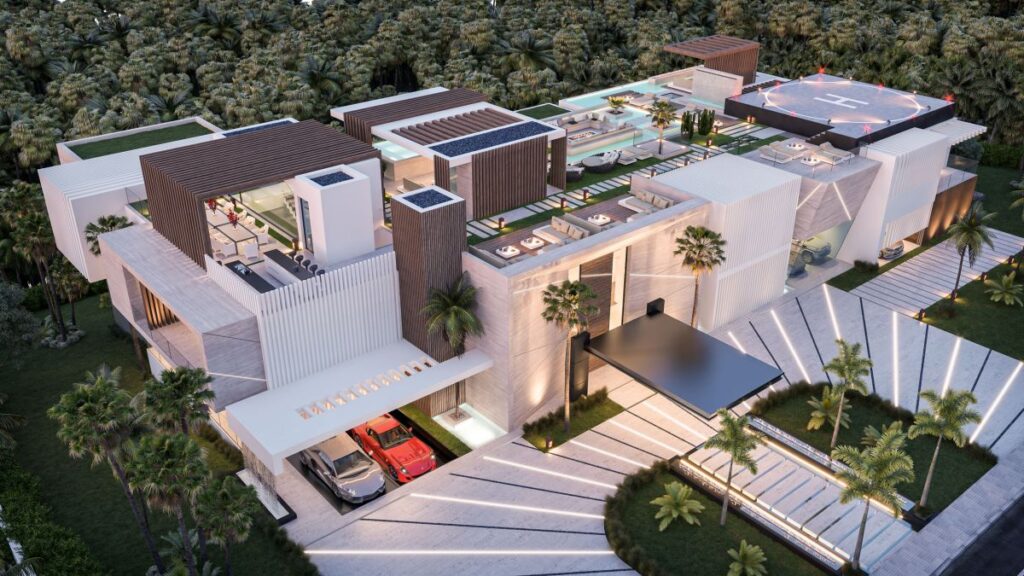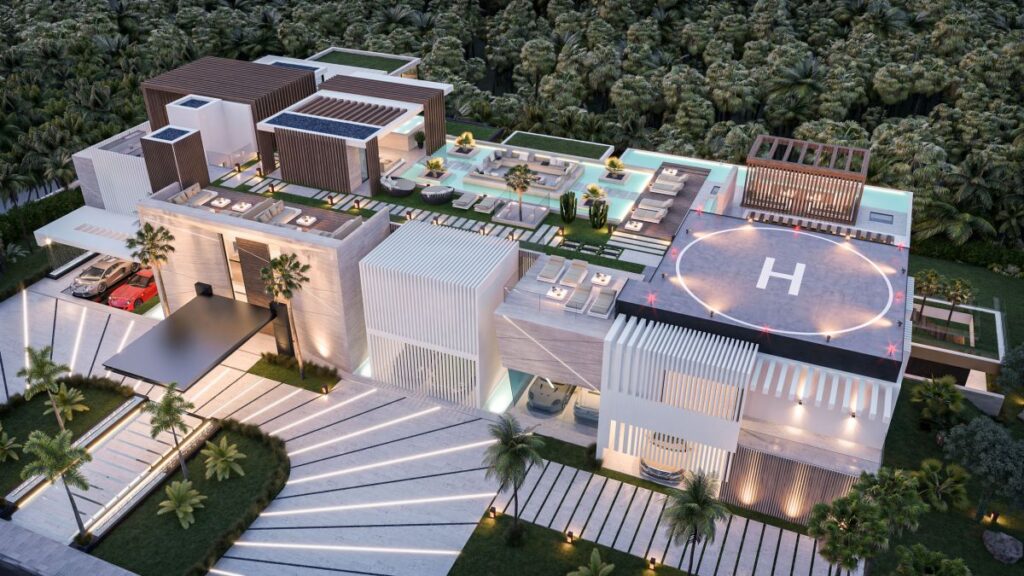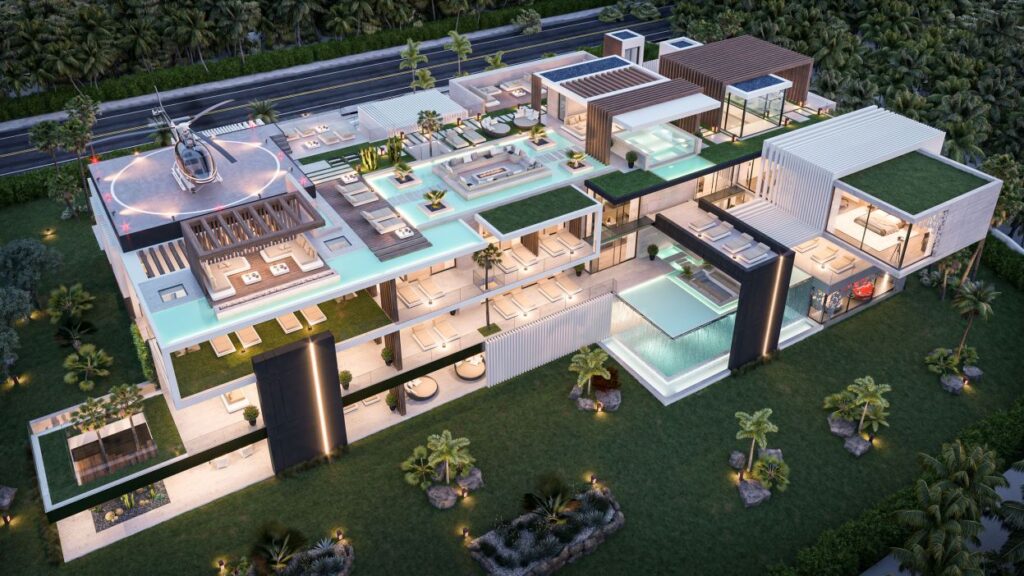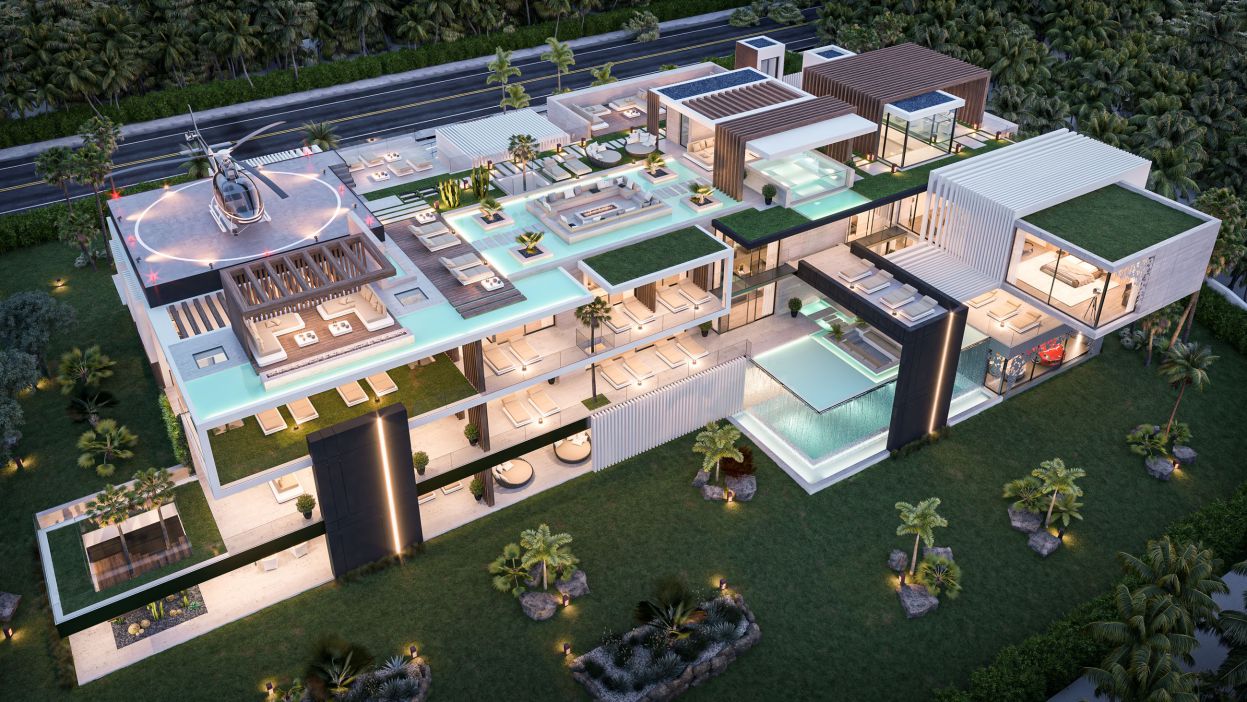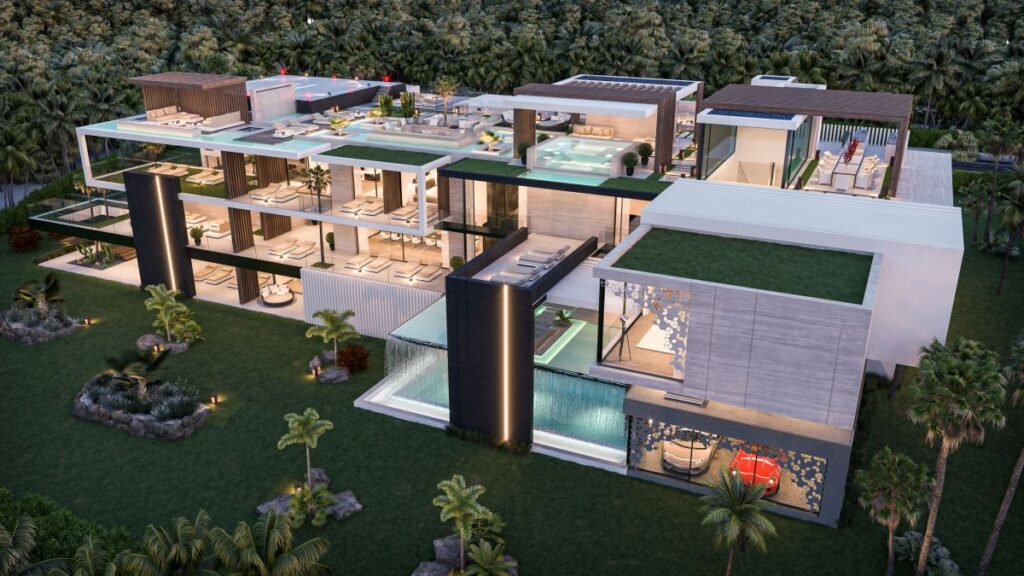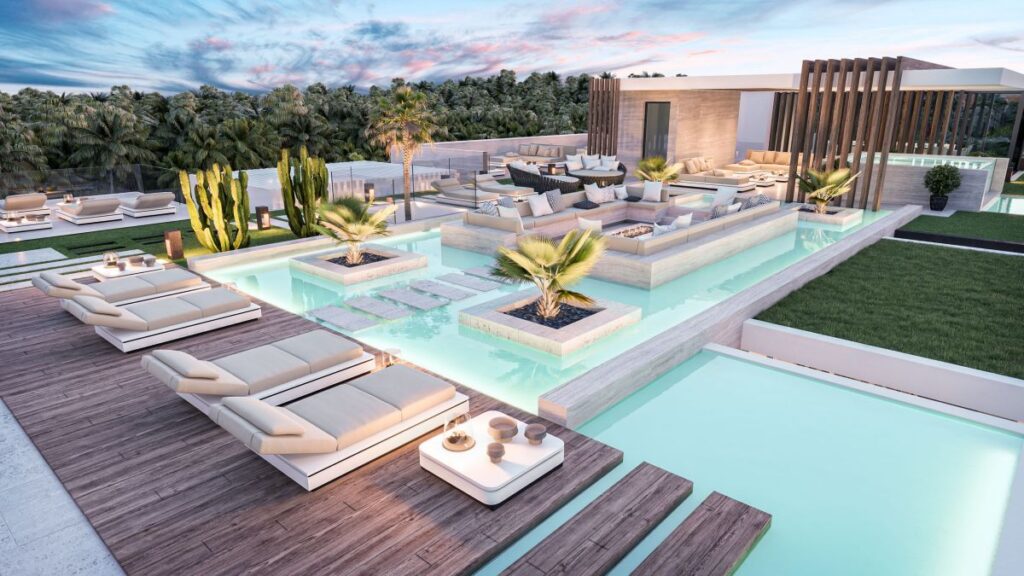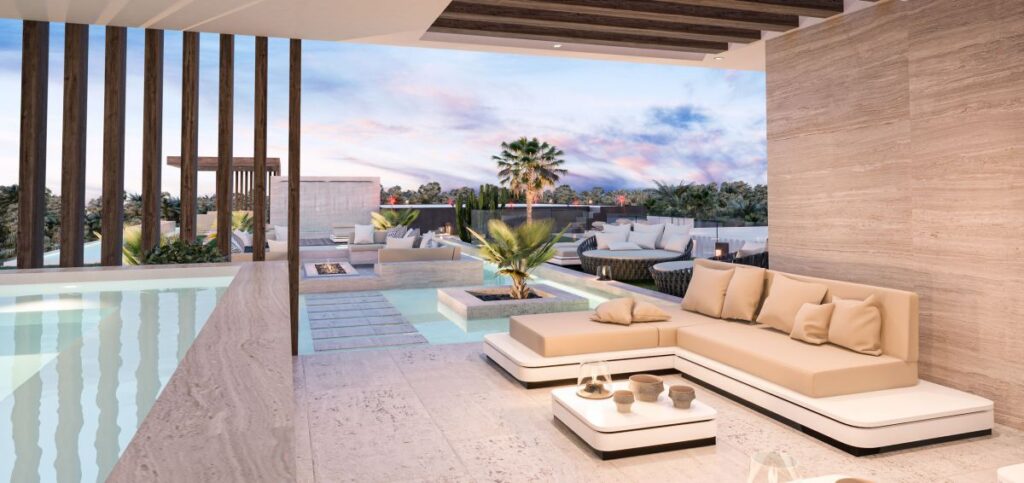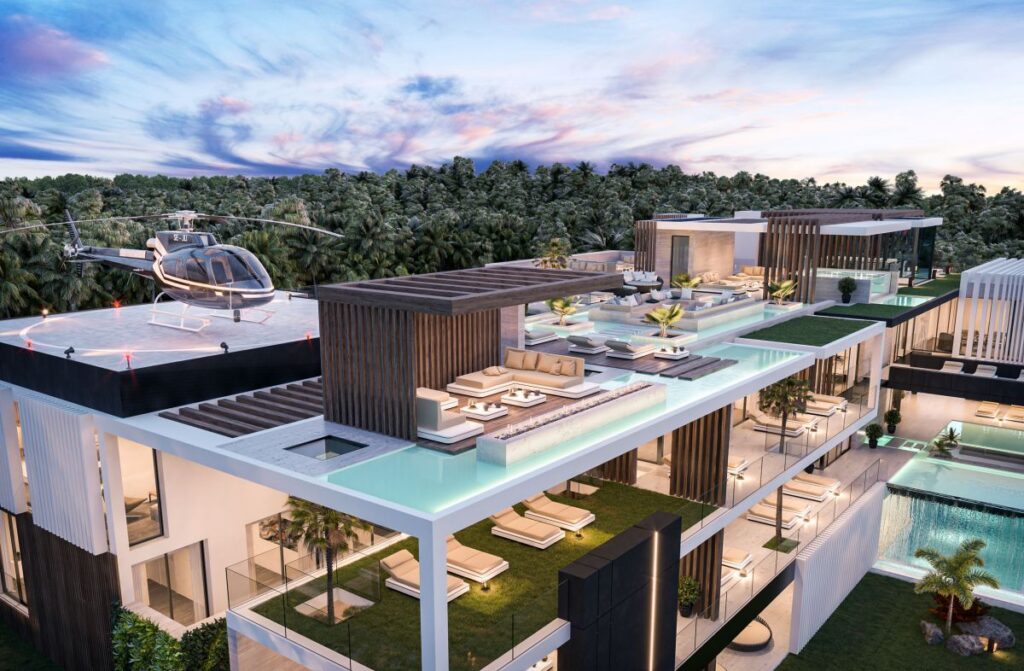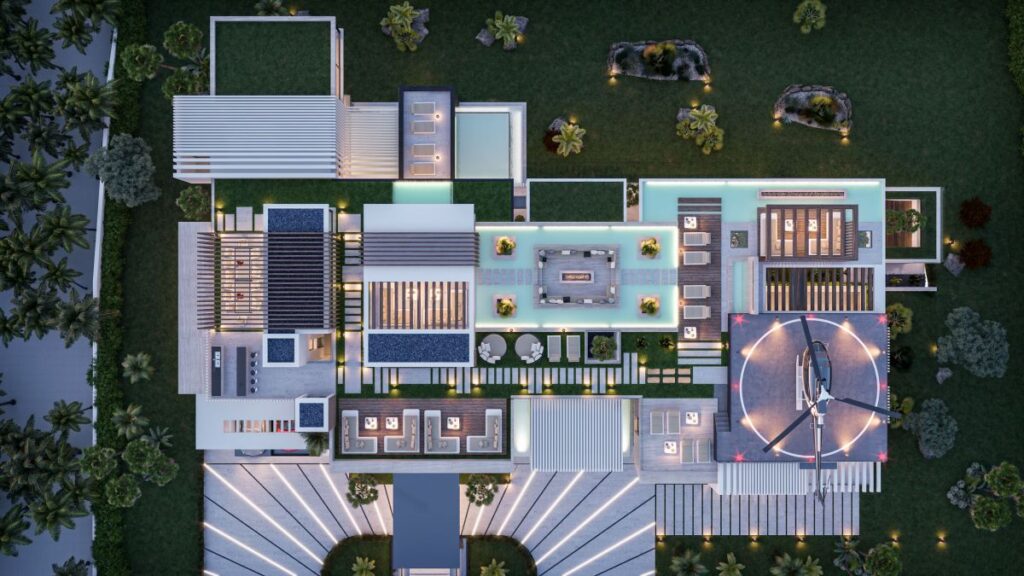 Text by the Architects: An architectural marvel designed by our B8 architecture team. Across all the surface of 3,000 square meters built. In this project each detail is important; every detail of this ambitious project has been attentively studied and customised according to the needs of our customer. Having a total of 11 rooms + 15 bathrooms; this beautiful mansion distributed in 3 levels where the upper level includes the family bedroom areas; with a total of 7 en suite bedrooms where 2 of them are master suites.
Conceptual Design of the ground floor level is meant to be the formal level where the family will receive the guests; entering the house through the amazing entrance hall with a double stairs; and interior water features both in a waterfall wall and under the main stairs. In front of the main entrance; the waterfall wall separates de lobby from the formal living area. An office, and a formal dining area with formal washroom; areas connect to the living space. This level includes the main kitchen and service areas. Also a Guest apartment with private access from the exterior. The terrace of the ground floor will have a water feature; that surround the main shaded sitting area; where the water level reaches the limit of the wall; and then falls by gravity into a climatized stunning pool in the lower level; thus creating a spectacular cascade effect.
Photo credit: | Source: B8 Architecture and Design Studio
For more information about this project, please contact the Architecture firm :
– Add: 102 Level 1, Building 9, Dubai Design District, Dubai, U.A.E.
– Email: [email protected] | [email protected]
More Conceptual Design for Luxury Houses here:
---