The Wall House in Portugal by Guedes Cruz Architects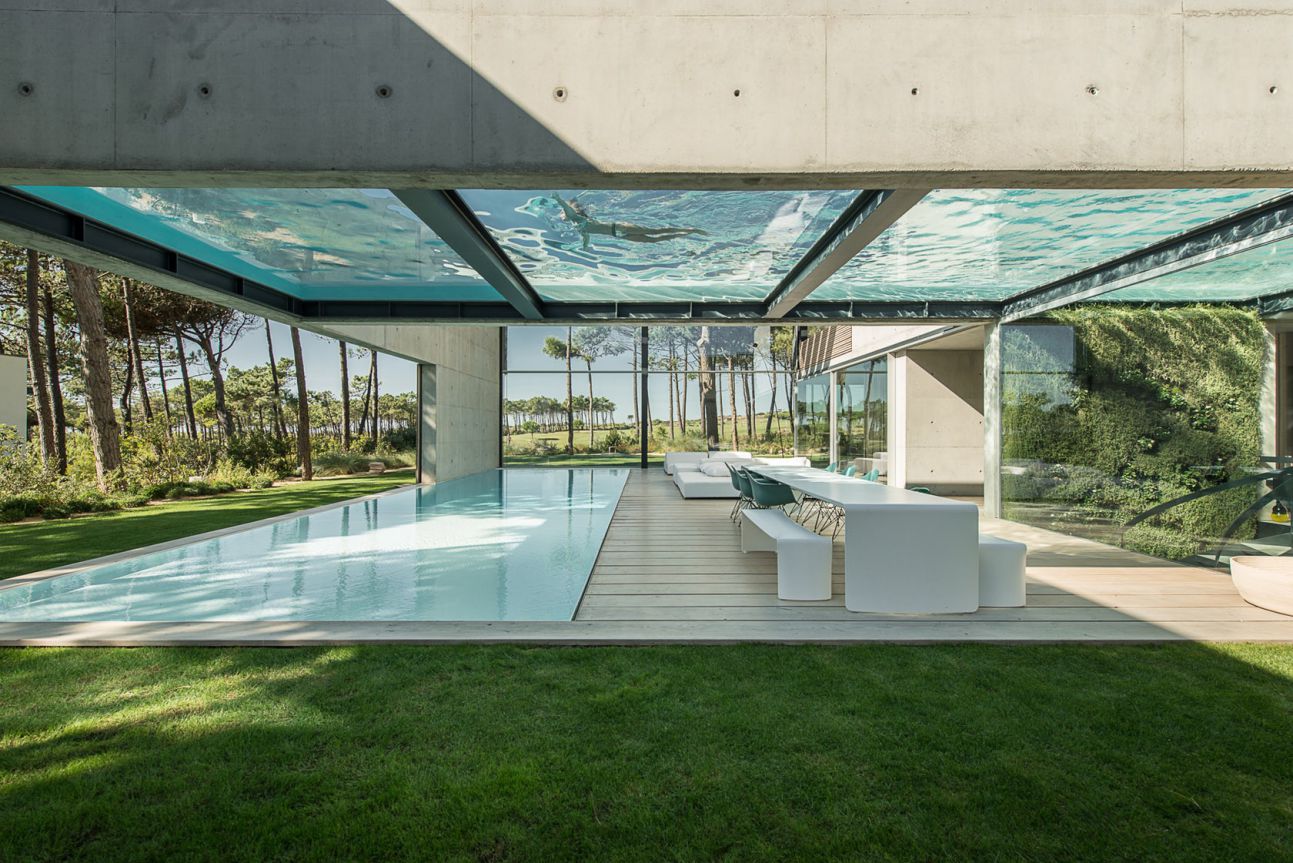 The wall house in an amazing unique architectural modern home designed by Guedes Cruz Architects. This house located in Cascais, Lisbon, Portugal with site of 2290 square meter. Built in 2016 with 1100 square meter of living spaces including 4 bedrooms and 5 bathrooms; this house remarked the unlimited creation of the Architects on designing great works for human.
special luxurious glass villa on the Portuguese coast of Estoril inspired by the timeless beauty of the scenery; Wall House seeks to embrace rather than compete with nature. Bold design, beautiful lines and elegant simple interior focus attention outside on the natural elements of the surrounding landscape.
A sophisticated contemporary sculpture of modern architecture, this luxurious residence difference in the combination of two split swimming pools. The swimming pool on the ground is stacked with a floating upper floor distinguished by a glass bottom that makes you feel like you're swimming in the air.
Photo: Ricardo Oliveira Alves