Unbelievable Modern Home in Malibu by Burdge and Associates Architects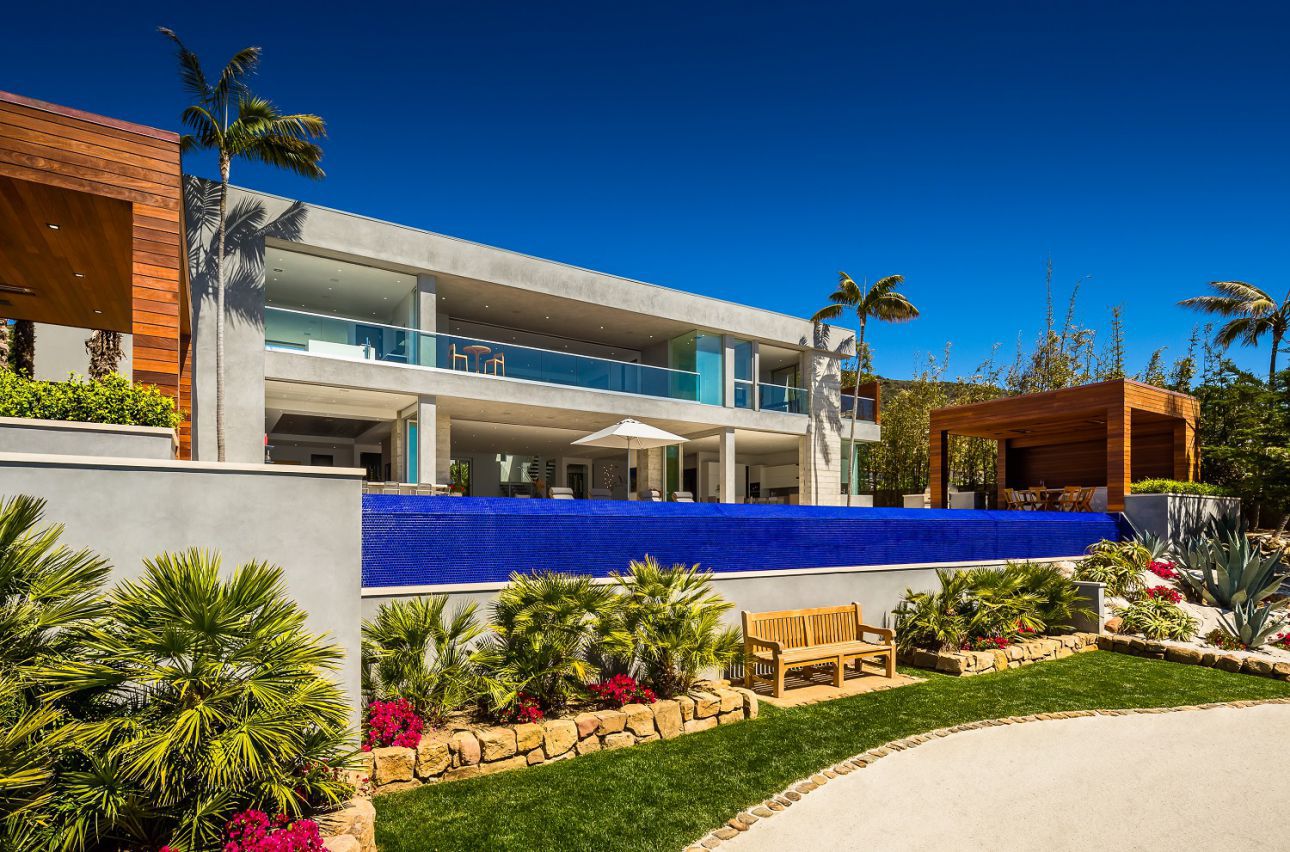 The Modern Home in Malibu located on oceanfront bluffs of Mariol community including 7 bedrooms and 9 bathrooms. Set on lot of 1 acres with living spaces of more than 9,000 square feet. This home is truly a private world.
Art and tropical landscaping appear in the dramatic entrance and wide walls of glassing lead to a amazing infinity pool. This modern home including a private sandy beach also.
Most modern homes rely on bold forms and harsh spatial relationships; This house dares to peel off its smooth skin to expose its muscular planks forming concrete walls to remind visitors that at its center, this house is a structure to live not just a sculptures to live on. As soon as you pass through the gate, you'll discover this quiet and private world – your own personal paradise. Unbelievable Modern Home in Malibu.
This modern single family comprising of amenities, facilities such as Alarm System, Dishwasher, Dryer, Garbage Disposal, Range/Oven, Refrigerator, Washer, Ice Maker. There is a garage with 12 cars space.
General Information:
Photos: Burdge and Associates Architects