Date of Publishing:
Vidalakis Residence in Portola Valley, California was designed by Swatt Miers Architects in contemporary style combining from wood, glass and steel. This home located on beautiful lot 3.7 acres with amazing views and wonderful outdoor living spaces including patio, pool, garden and more. This home is truly dream house was built from excellent home design combined by wonderful living room idea, dining room idea, kitchen idea, bedroom idea, bathroom idea, outdoor living idea and other great ideas.
Architecture Design Project Information: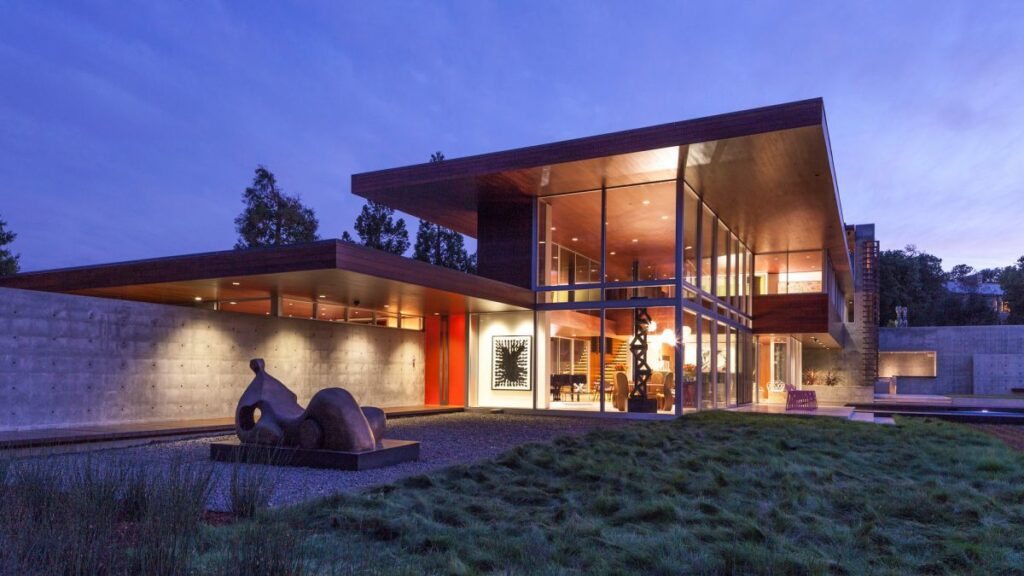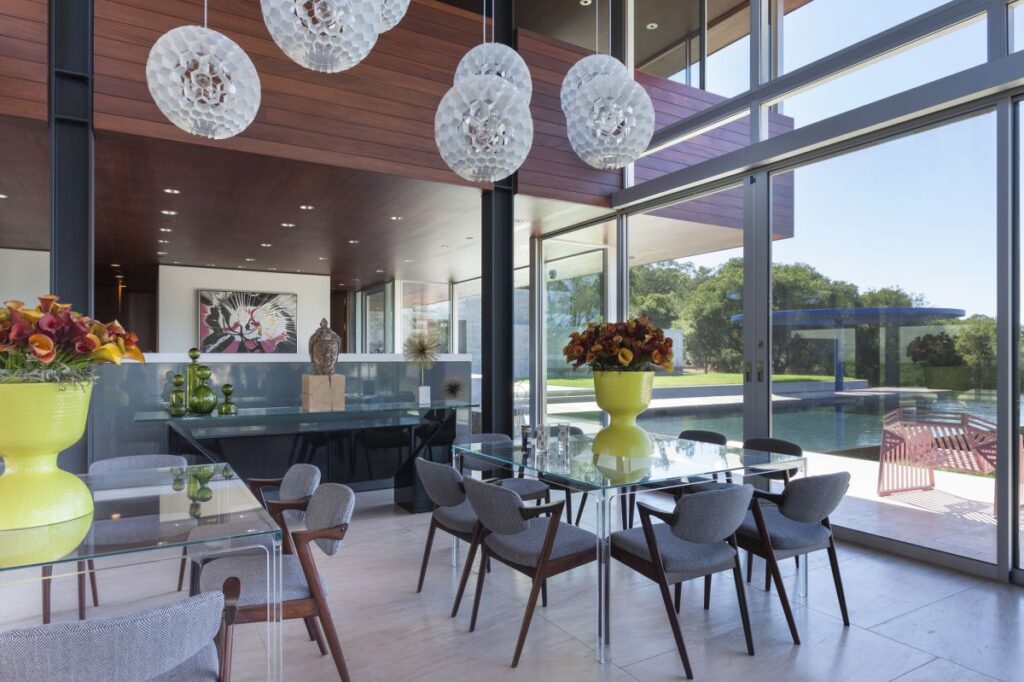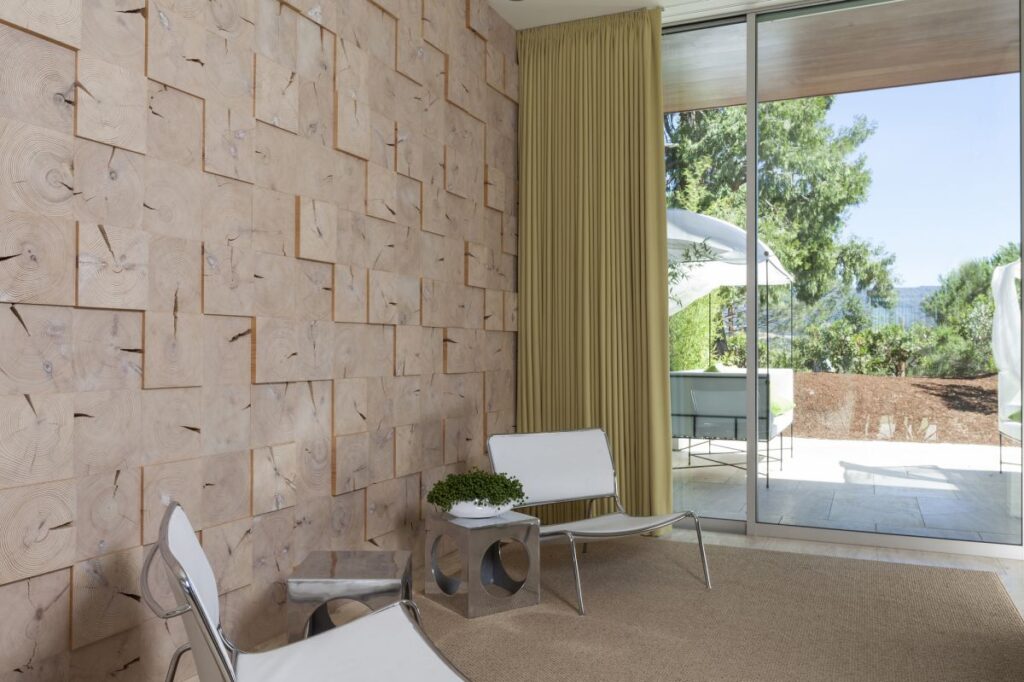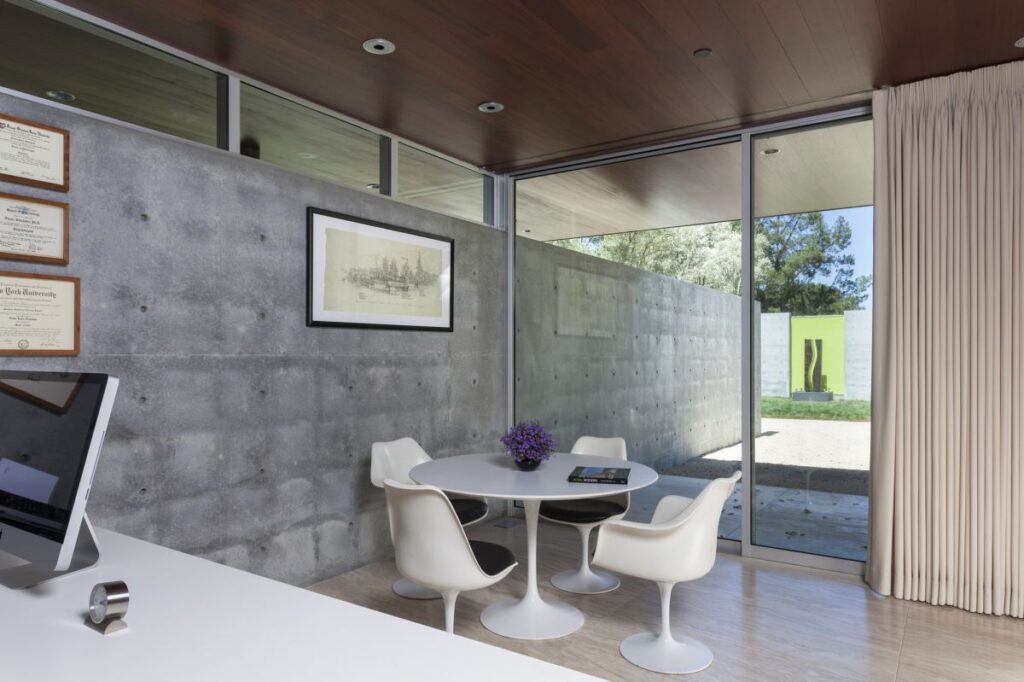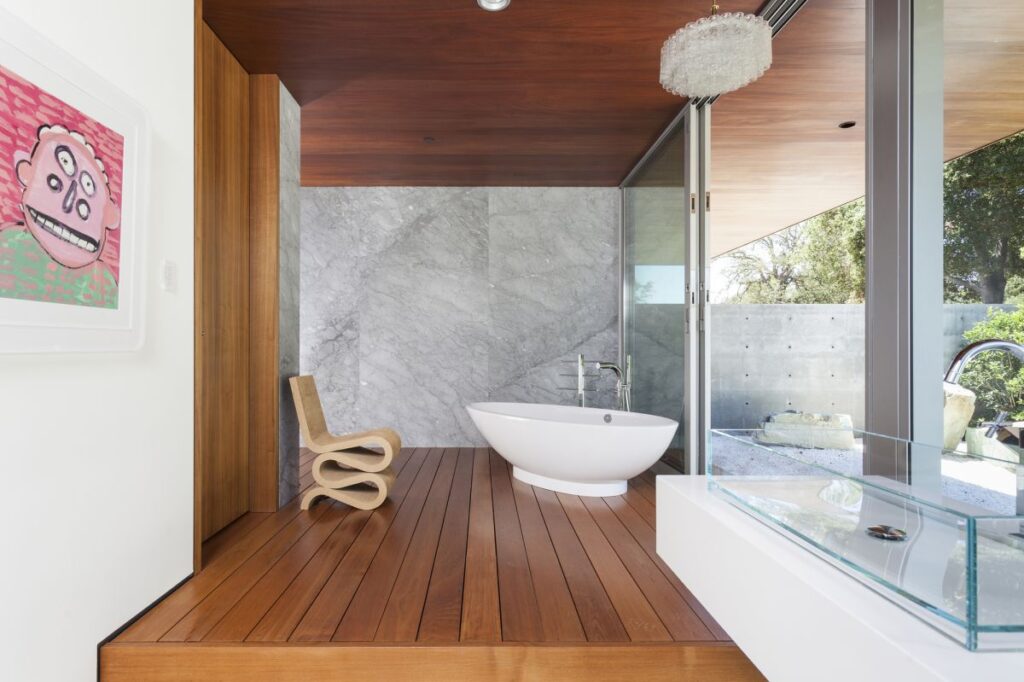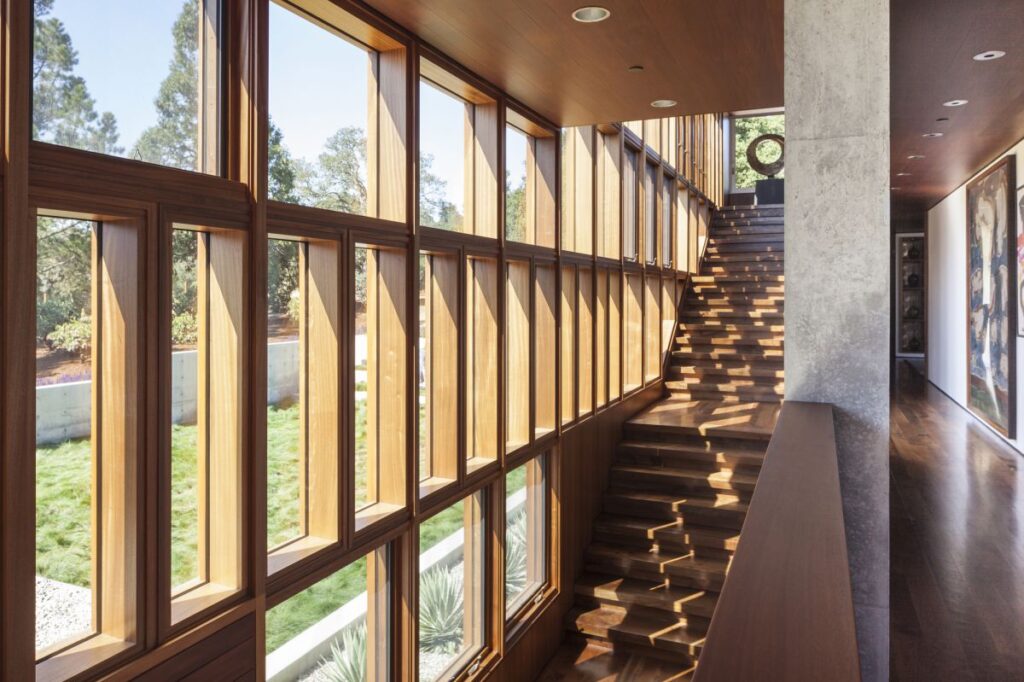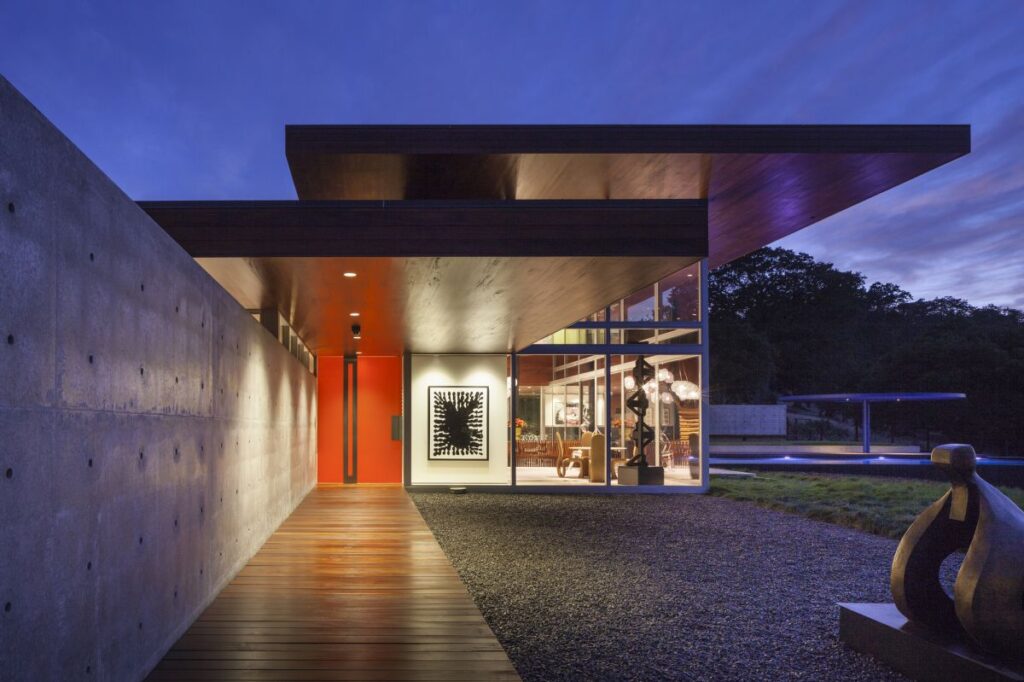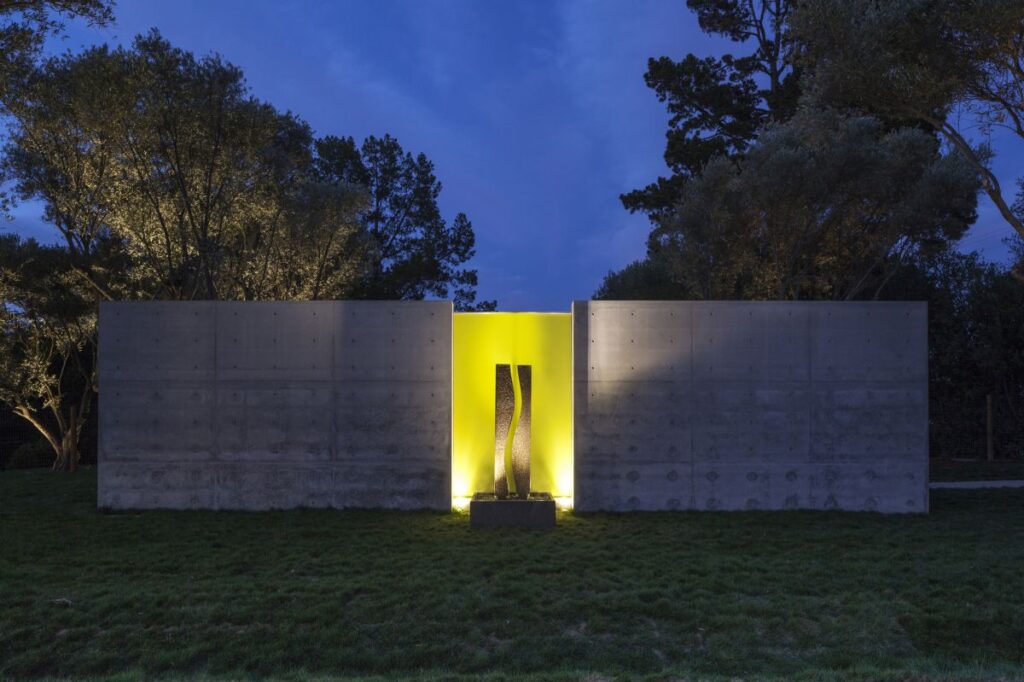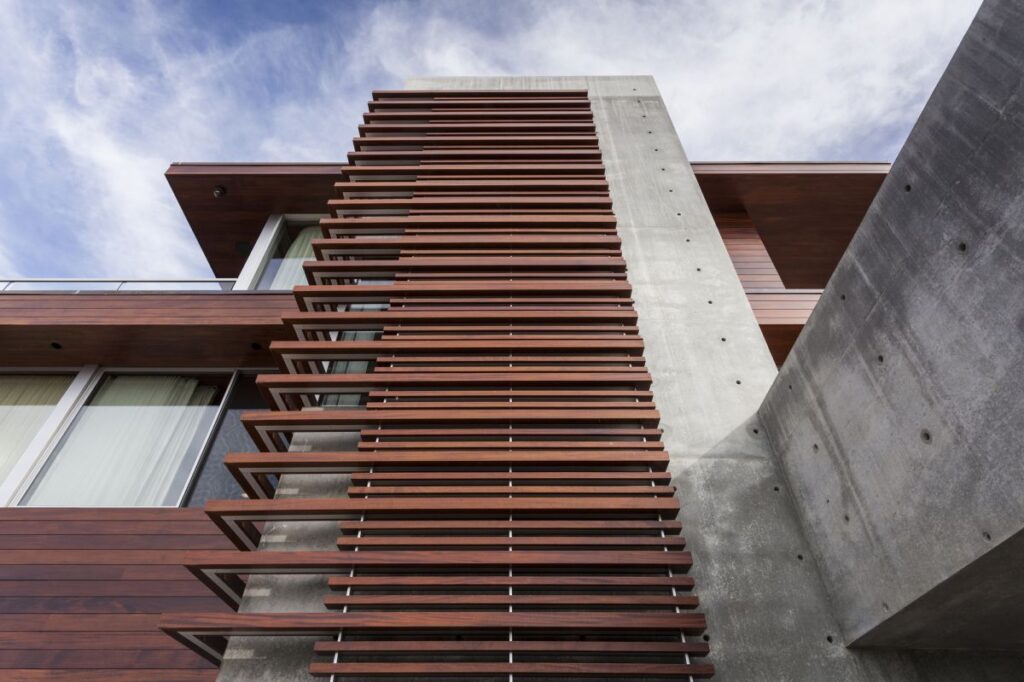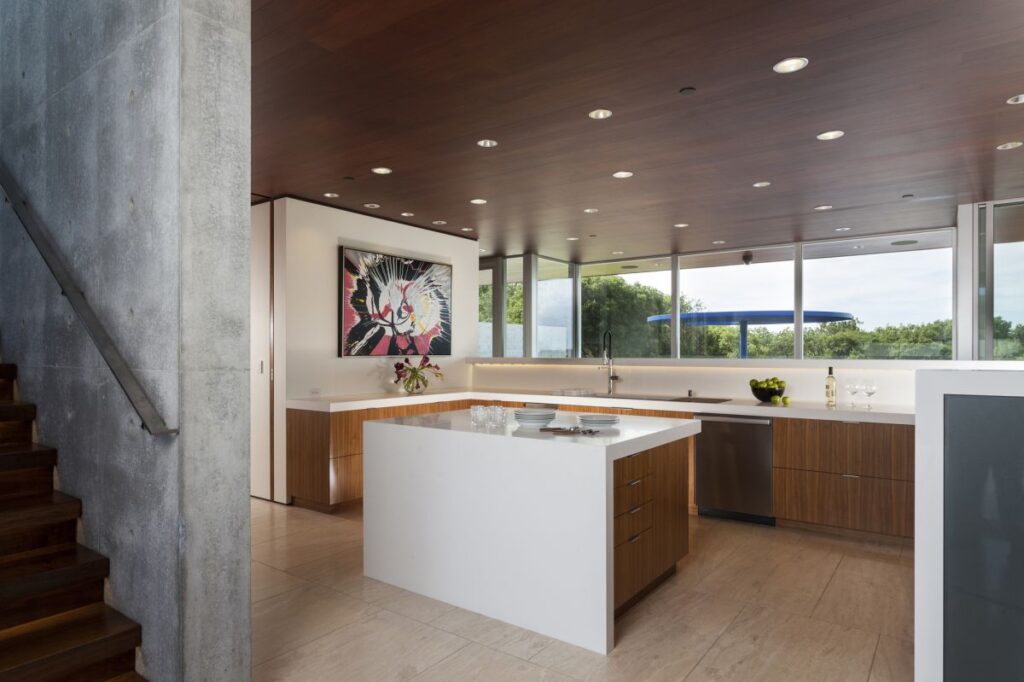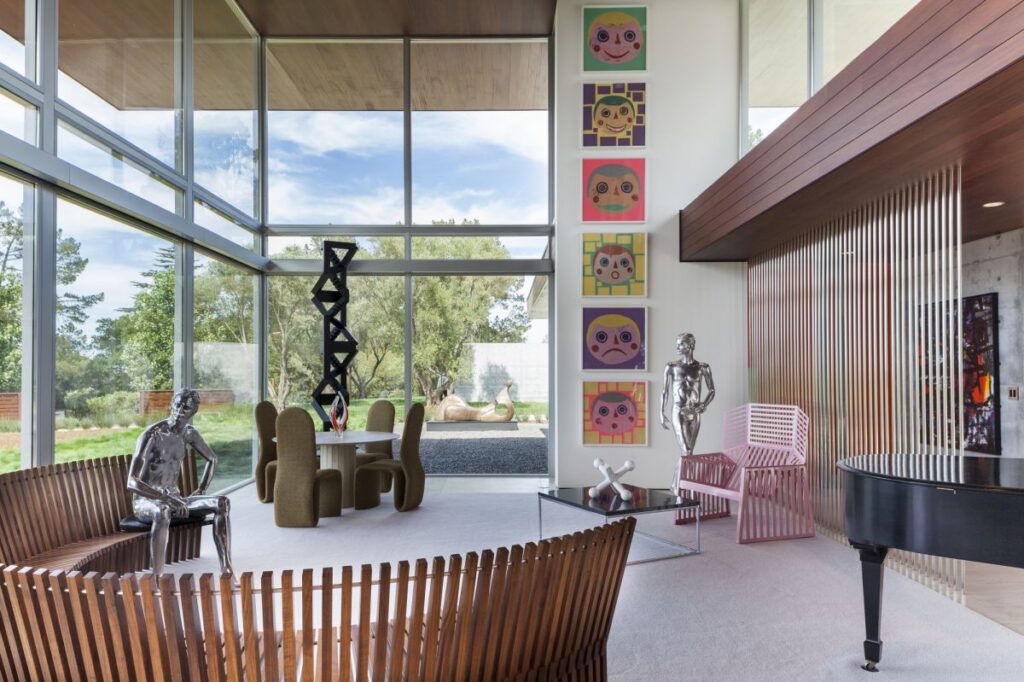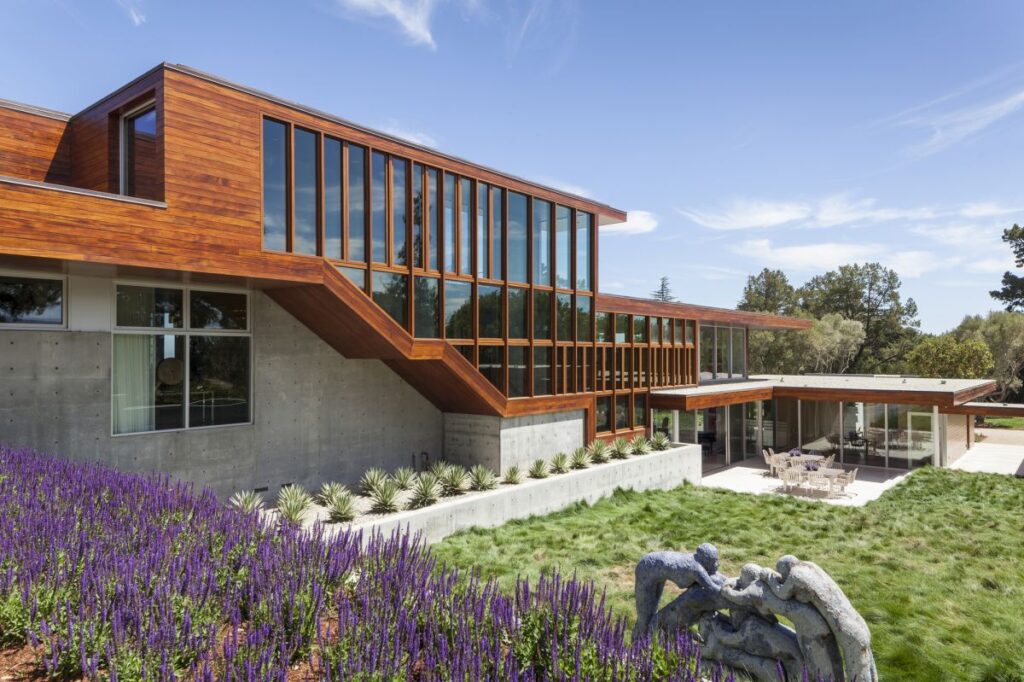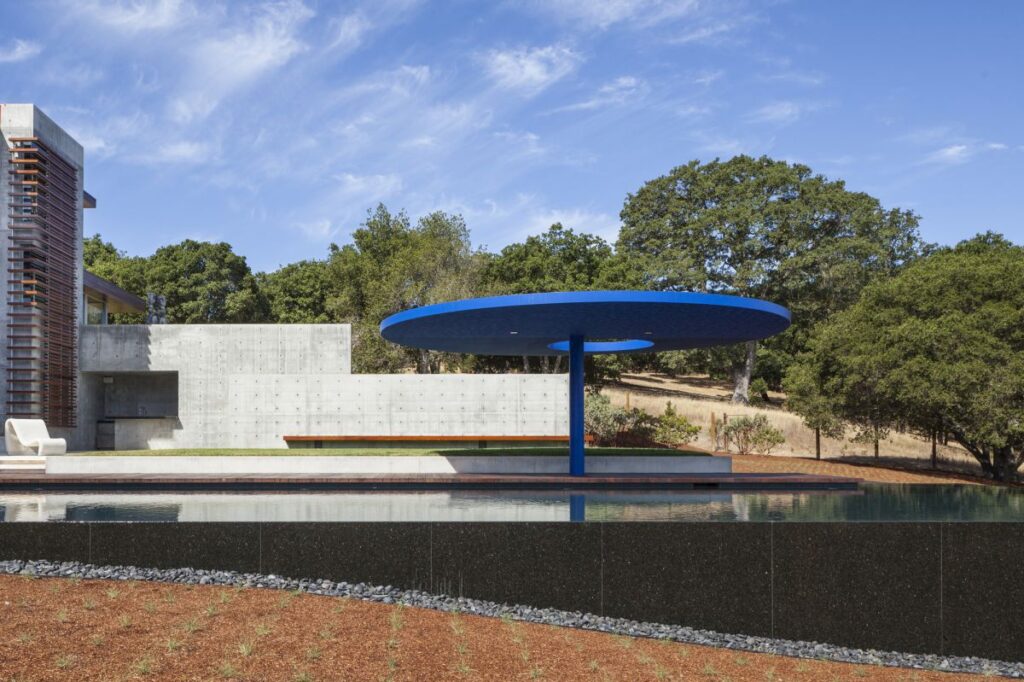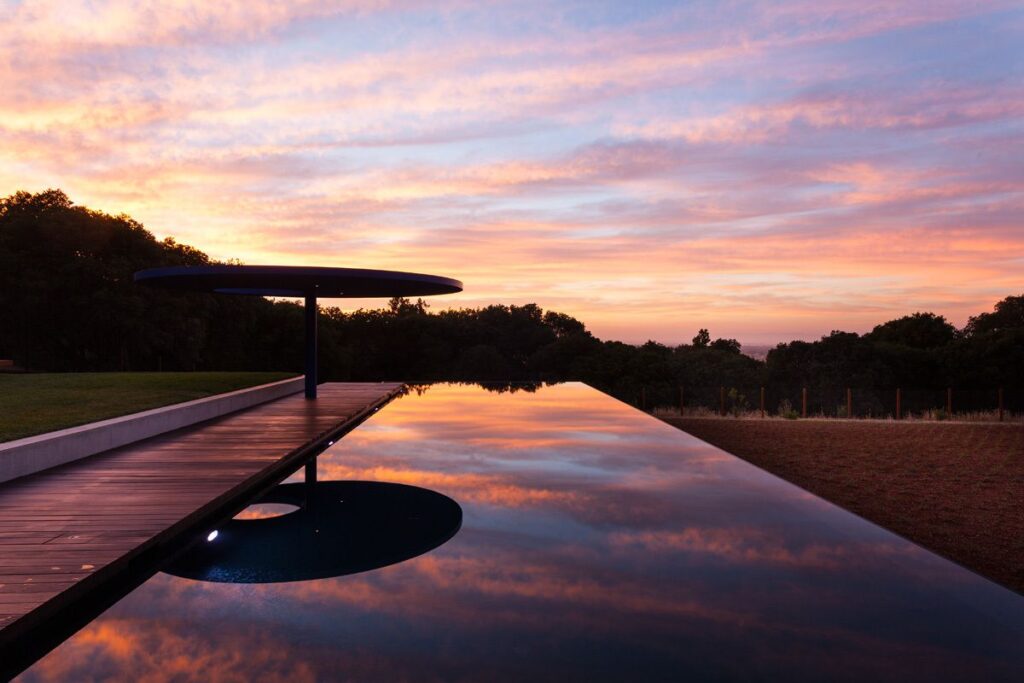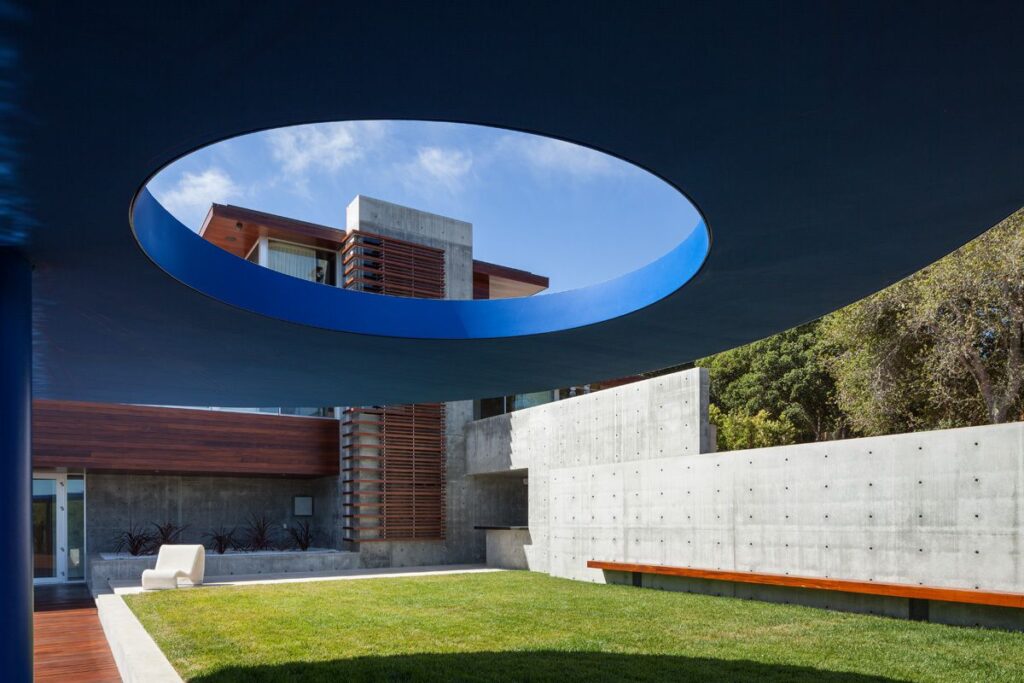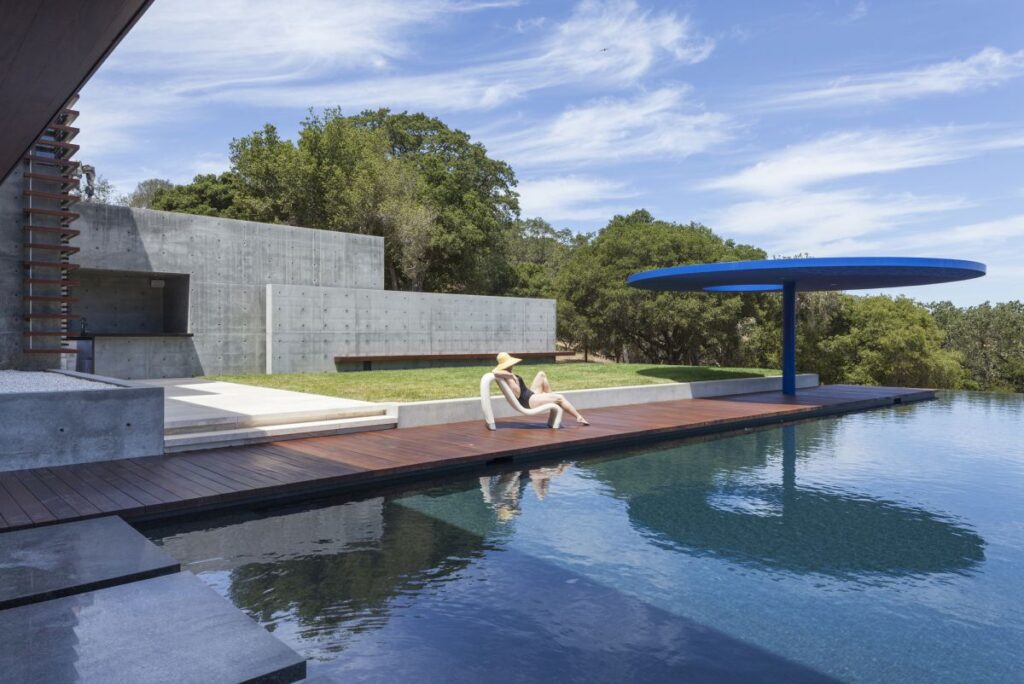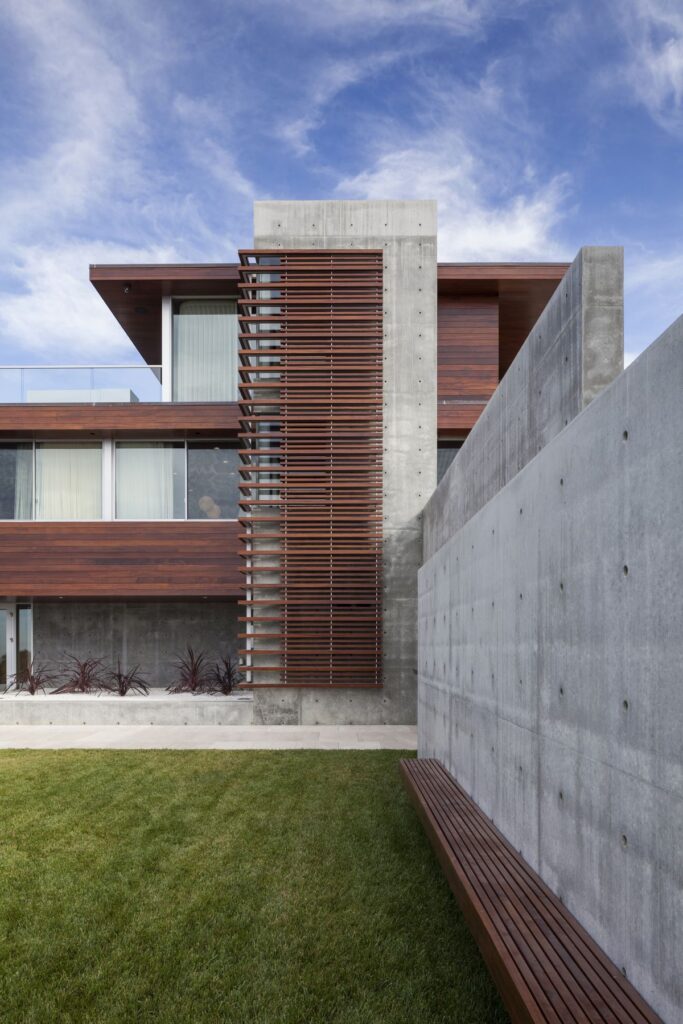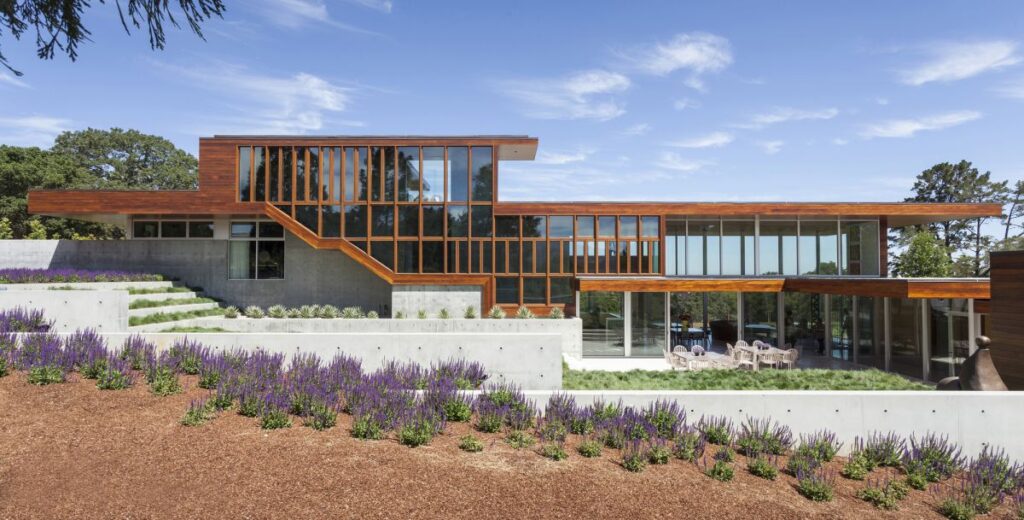 Located on a beautiful 3.7 acre semi-rural parcel in Portola Valley, this new 7,000 square foot home is organized into an 'L' shaped plan with primary circulation set on the east-west axis. The circulation spine gently ascends on the south side of the building, and forms one edge of private landscaped courtyard. Most of the major public and private spaces face the north, and enjoy dramatic short and long views, with San Francisco visible in the distance. A 75-foot linear swimming pool is set perpendicular to the house with three infinity edges, rising to seven feet above grade at the north end, emphasizing dramatic views and the gentle slope of the land.
Photo: Russell Abraham | Source: Swatt Miers Architects
For more information about this project, please contact the Architecture firm :
– Add: 5845 Doyle Street, Suite 104, Emeryville, CA, 94608
– Tel: 510.985.9779