Date of Publishing:
Architecture Design of Vista Drive Pavilion House
Description About The Project
Vista Drive Pavilion House designed by Studio B Architecture + Interiors, is a charcoal trapezoid capped with a unique 5-ridge metal roof. For this house, it offers the comfort space for the daily activity, with the open plan. Also, still make sure the privacy and intimate for the owner.
The house designed for Integration. The South facing roof designed to integrate a 14kw Photovoltaic system into the architectural form, performance, and color. The angle and orientation allow the panels to maximize efficiency throughout the day. While the dark color allows the panels to blend seamlessly into the roof. In addition to this, a 14kw Photovoltaic system was seamlessly integrated into the architecture to provide on site energy production. The house modeled to ensure the power generated would meet user demands.
Once insides, the interior ceiling follows the rooflines resulting in unique configurations in each space refracting natural light and is lower over intimate rooms and taller over public spaces. Also, the light filled interior develops a visual and physical connection to the adjacent gardens with each aperture offering its own daylight as the day unfolds.
The kitchen in the open plan, is a dark central core reflecting the blackened exterior, drawing attention to itself as the focal point and heart of this modern residence. The rest of the plan pinwheels from the kitchen as a play of solids and voids. Then, in the evening, the blackened exterior fades into the darkness, leaving a uniform glow where the portals occur. What remains, is a black floating silhouette containing a collage of form and light.
The Architecture Design Project Information: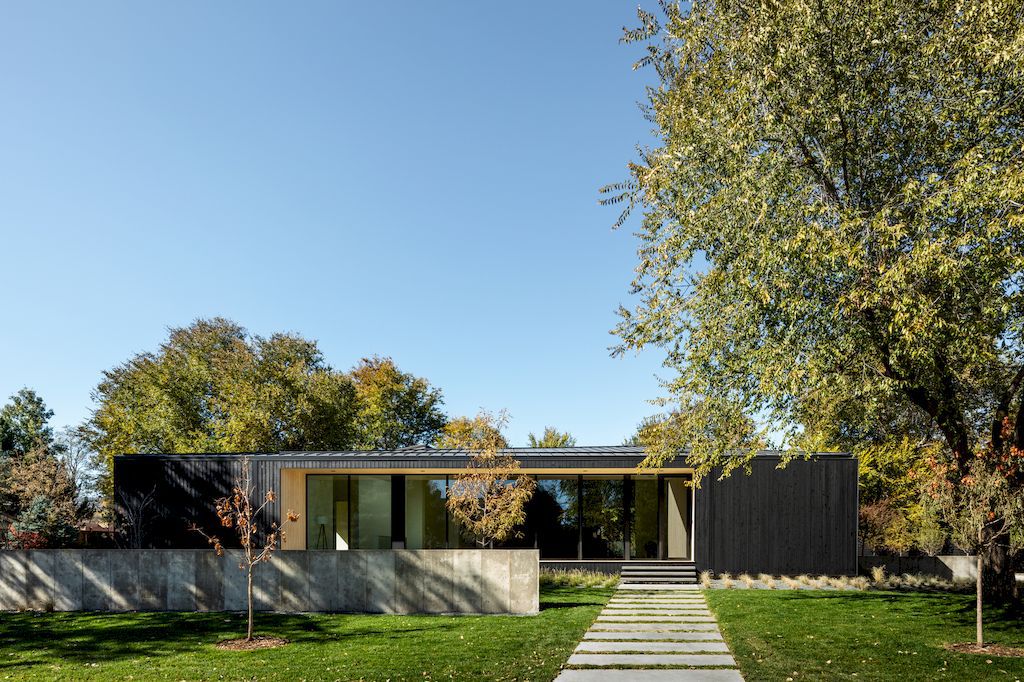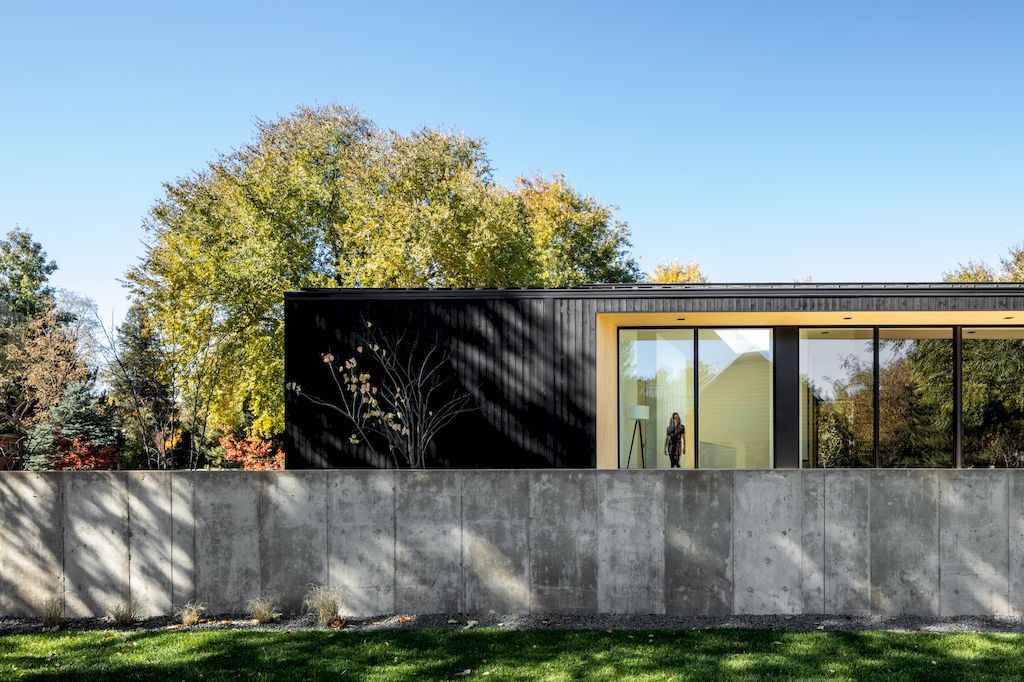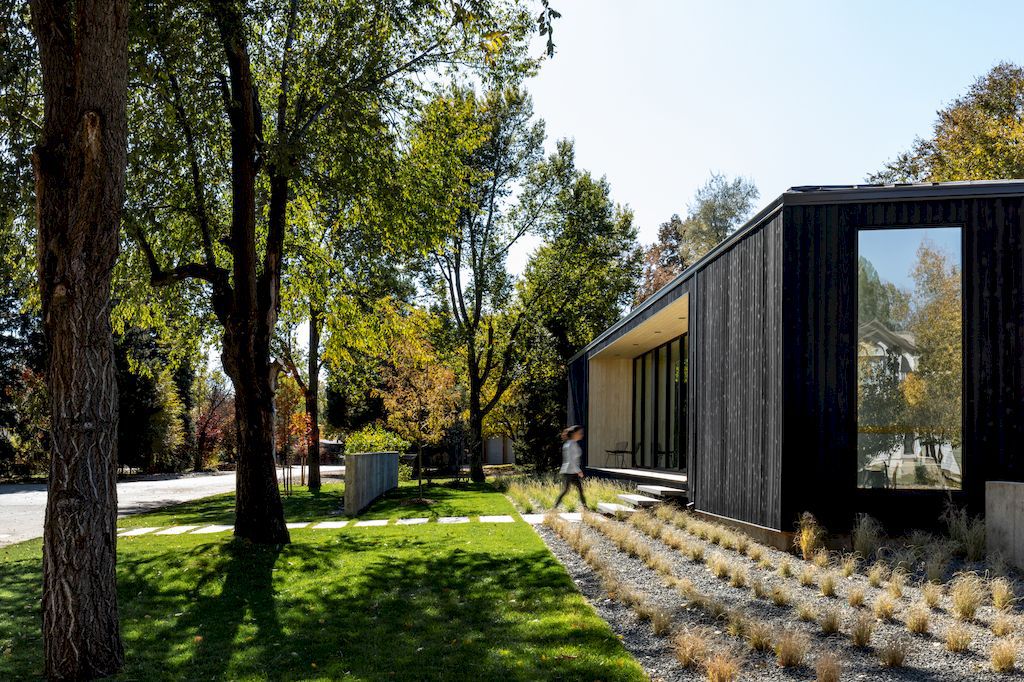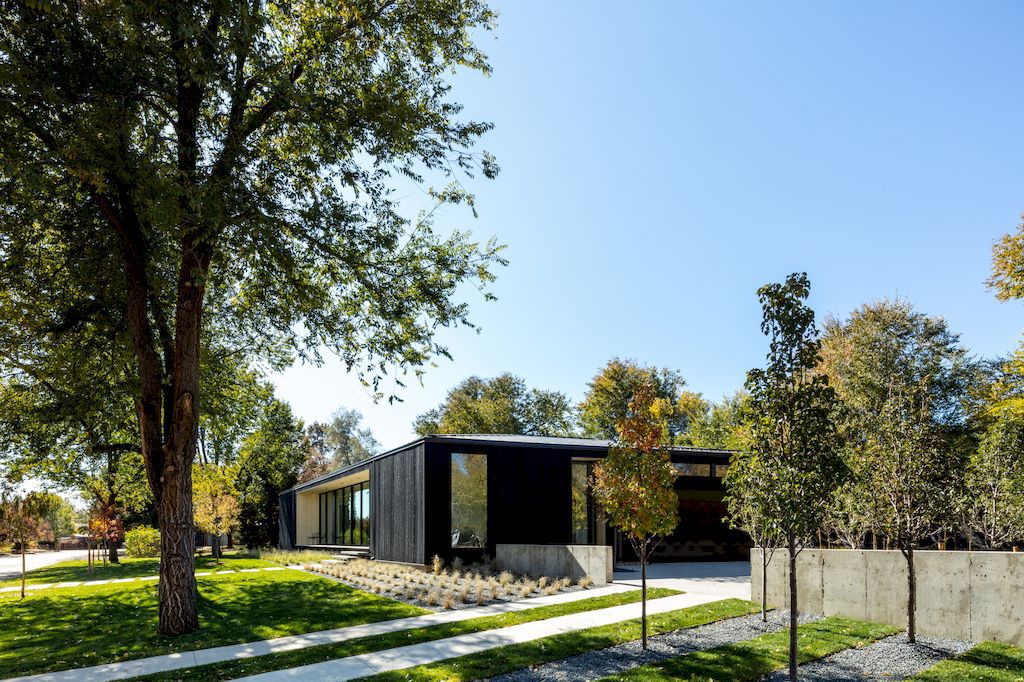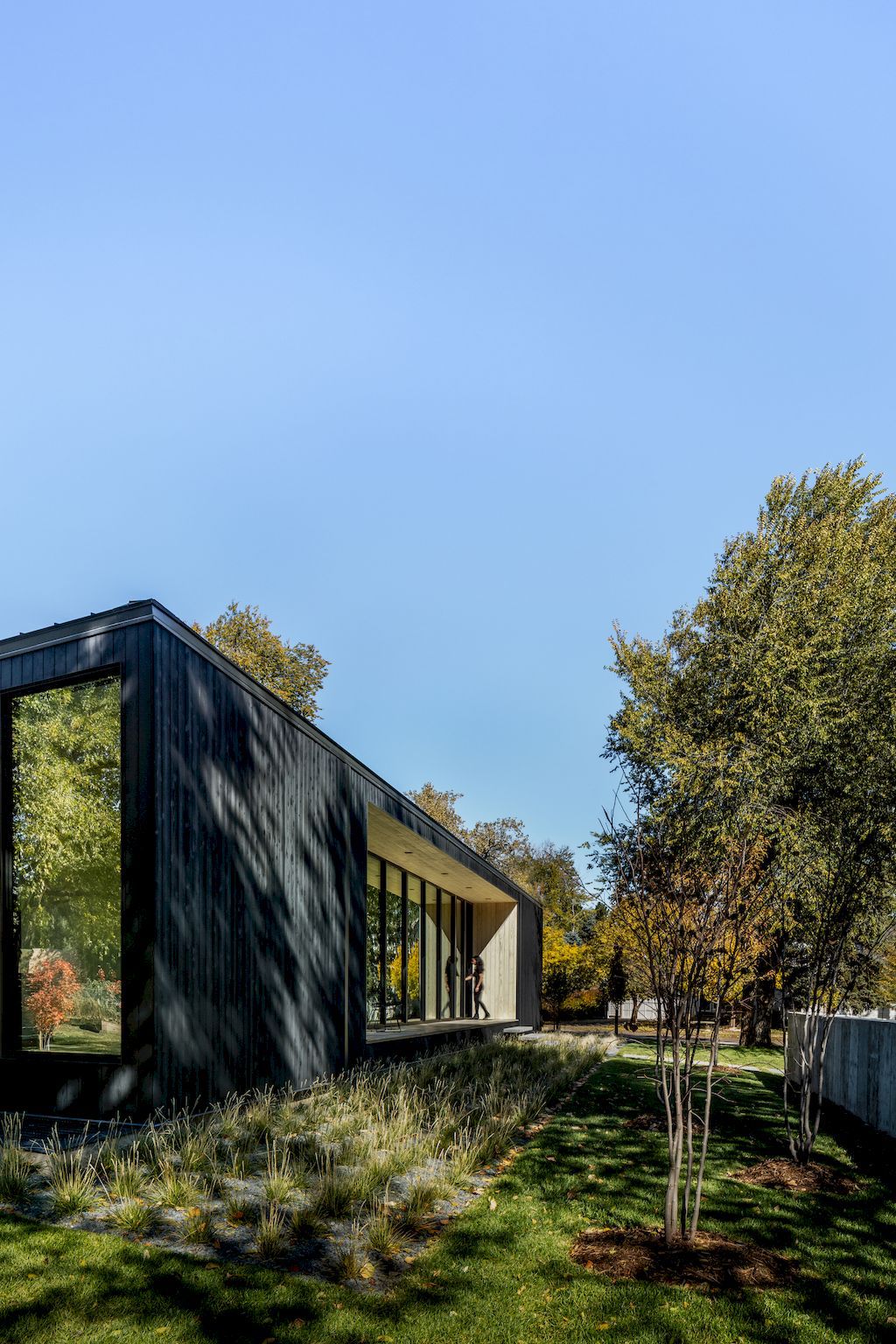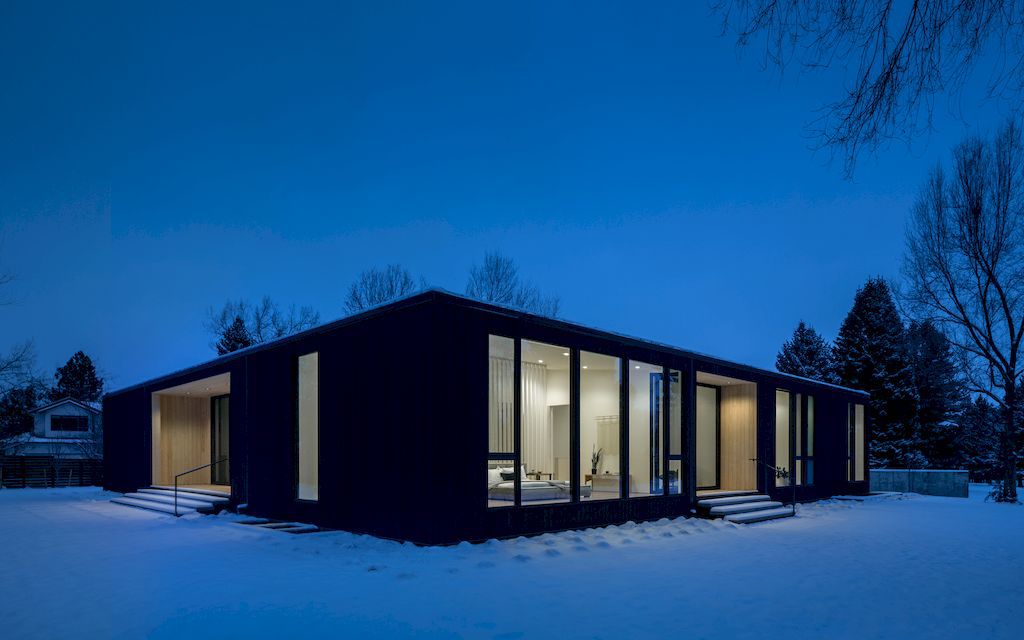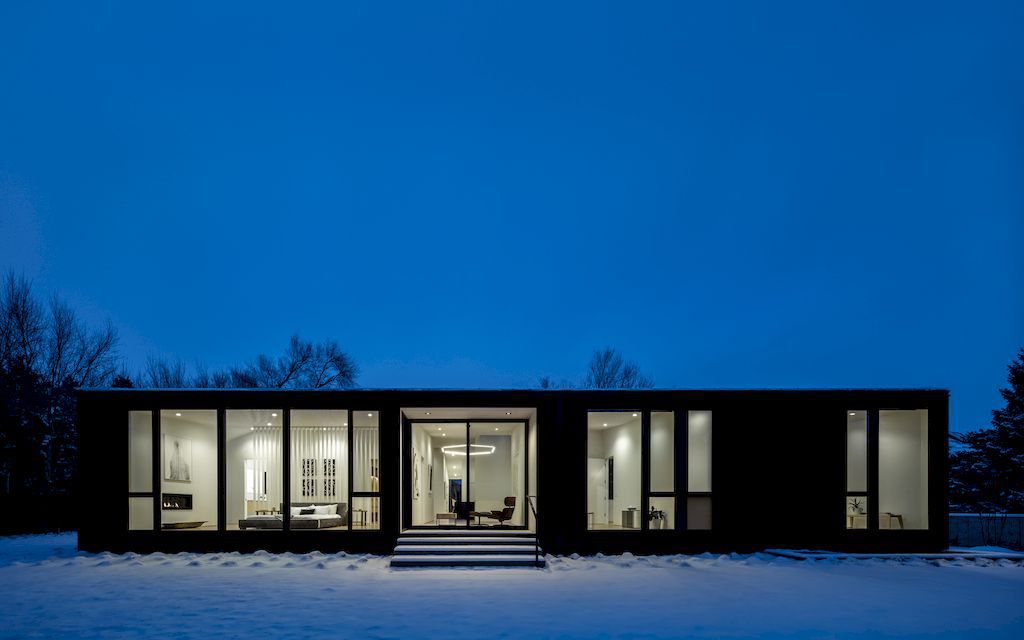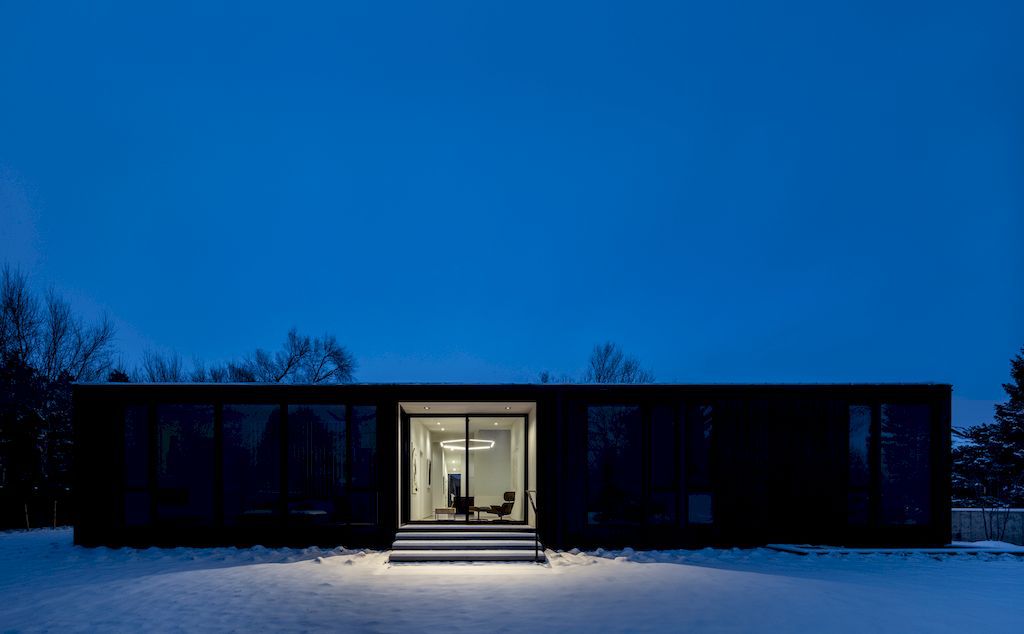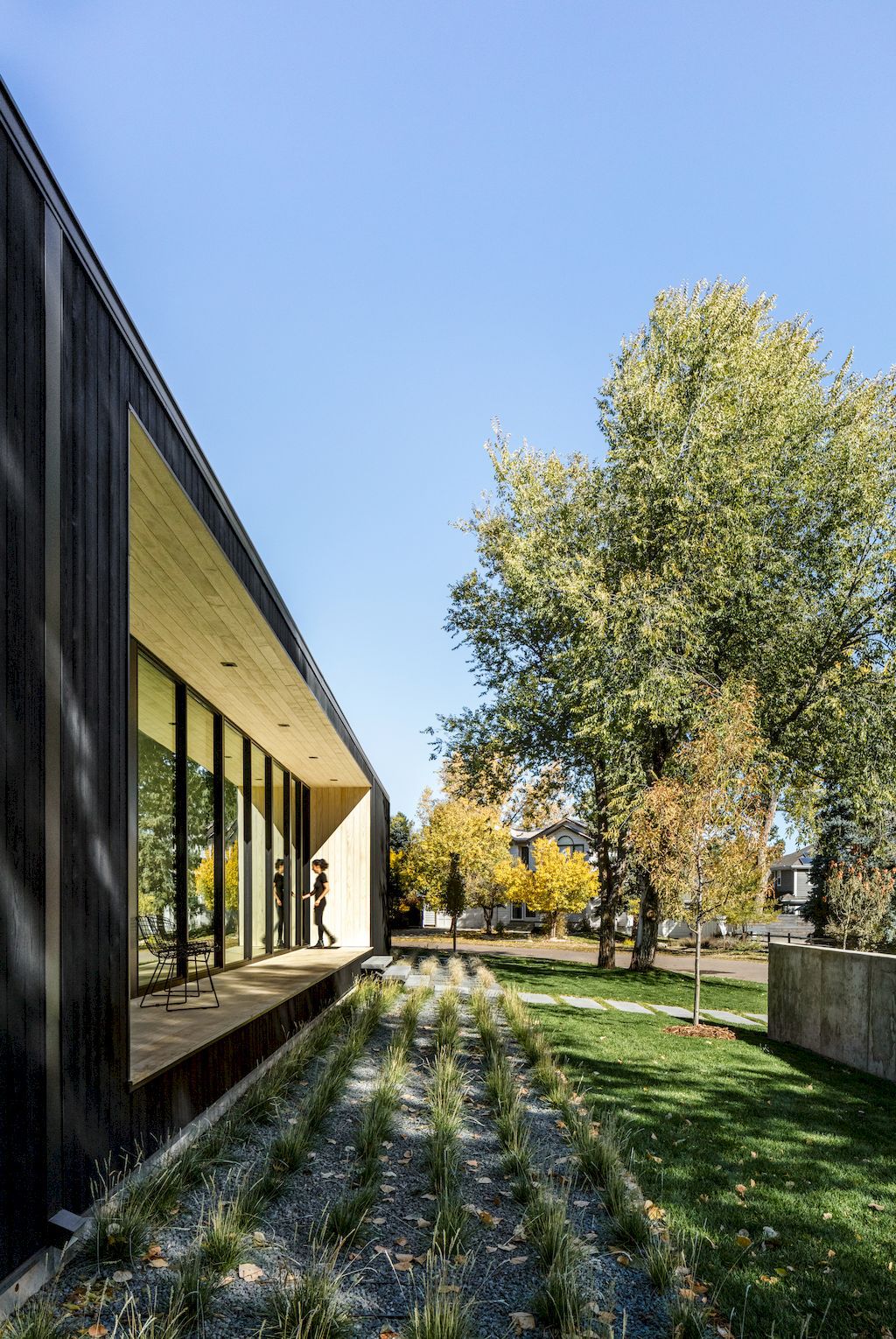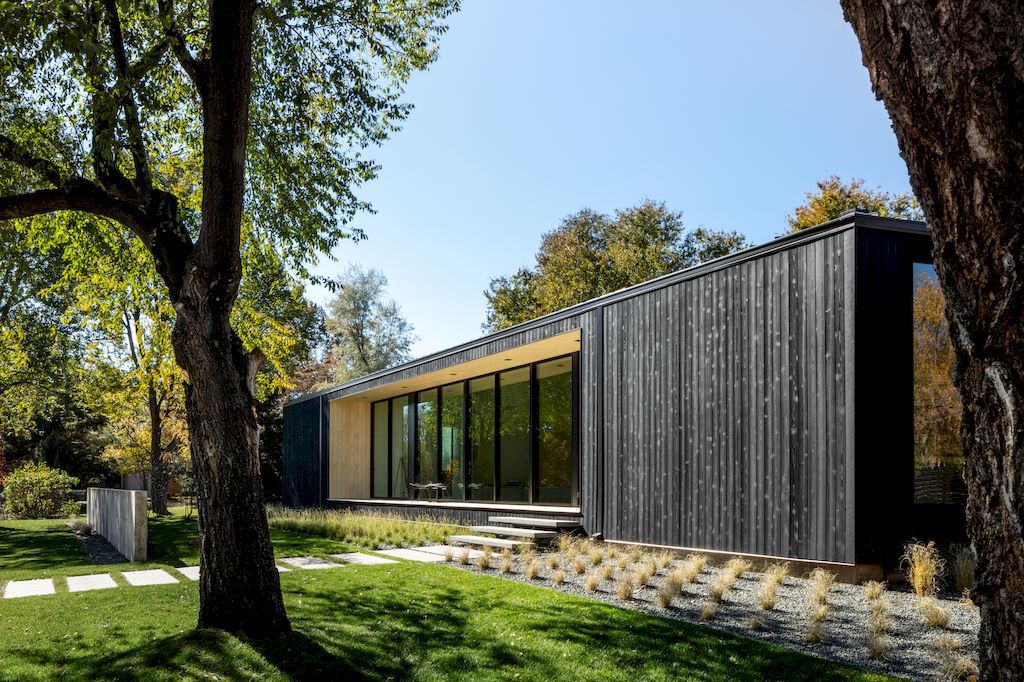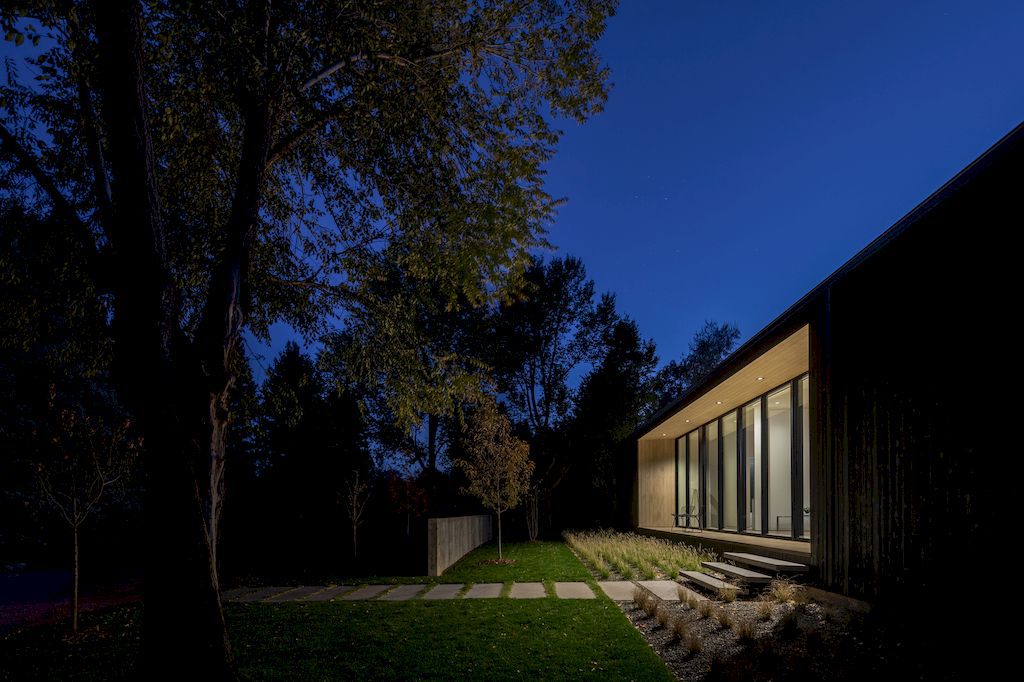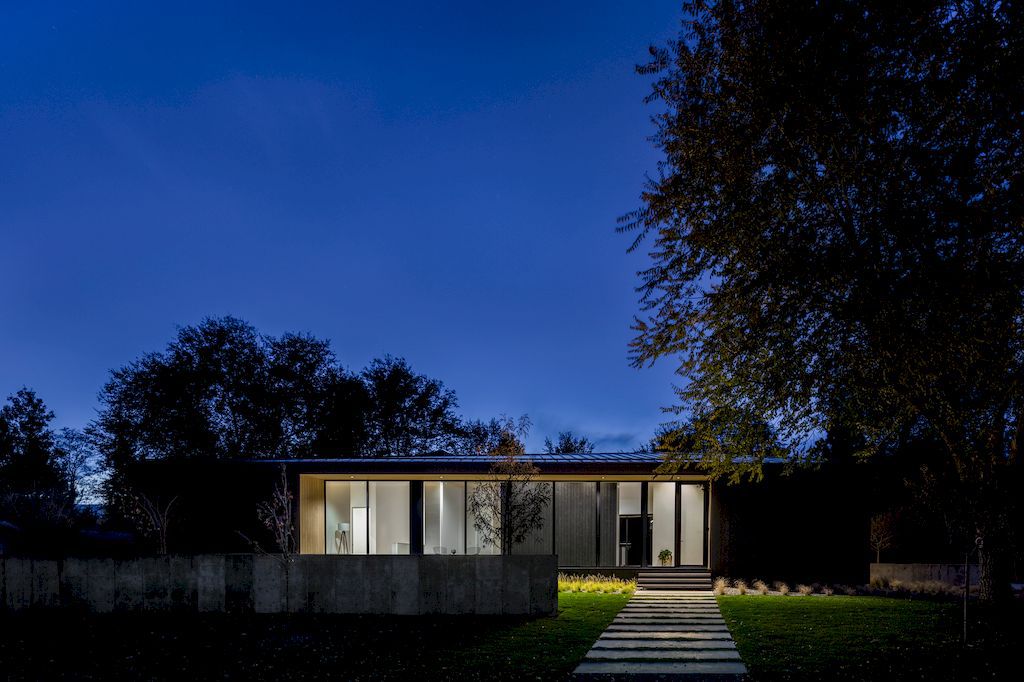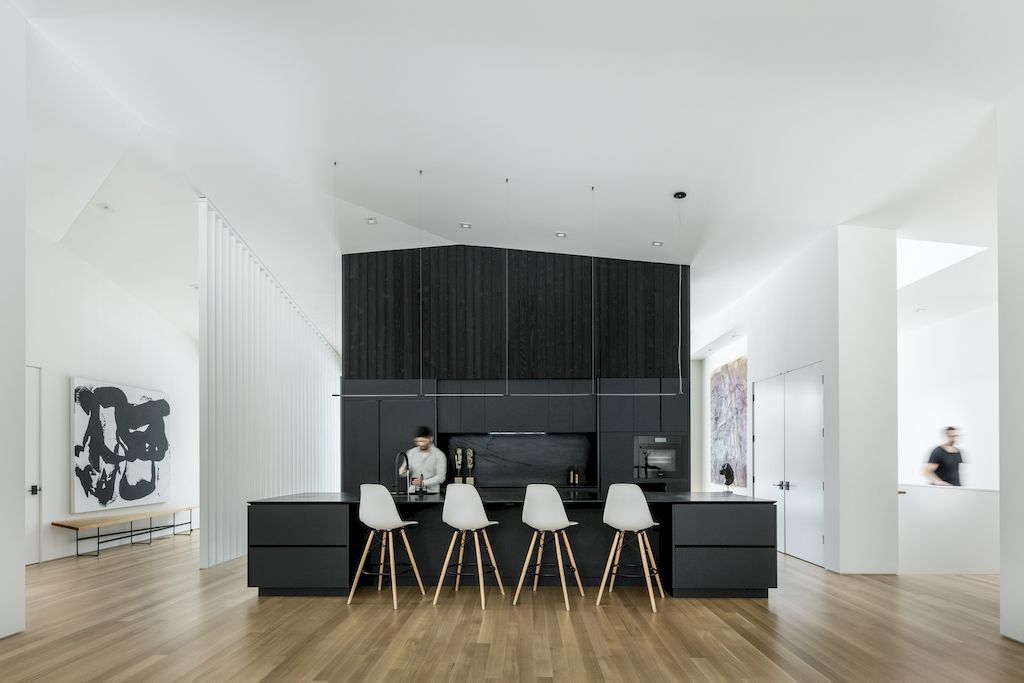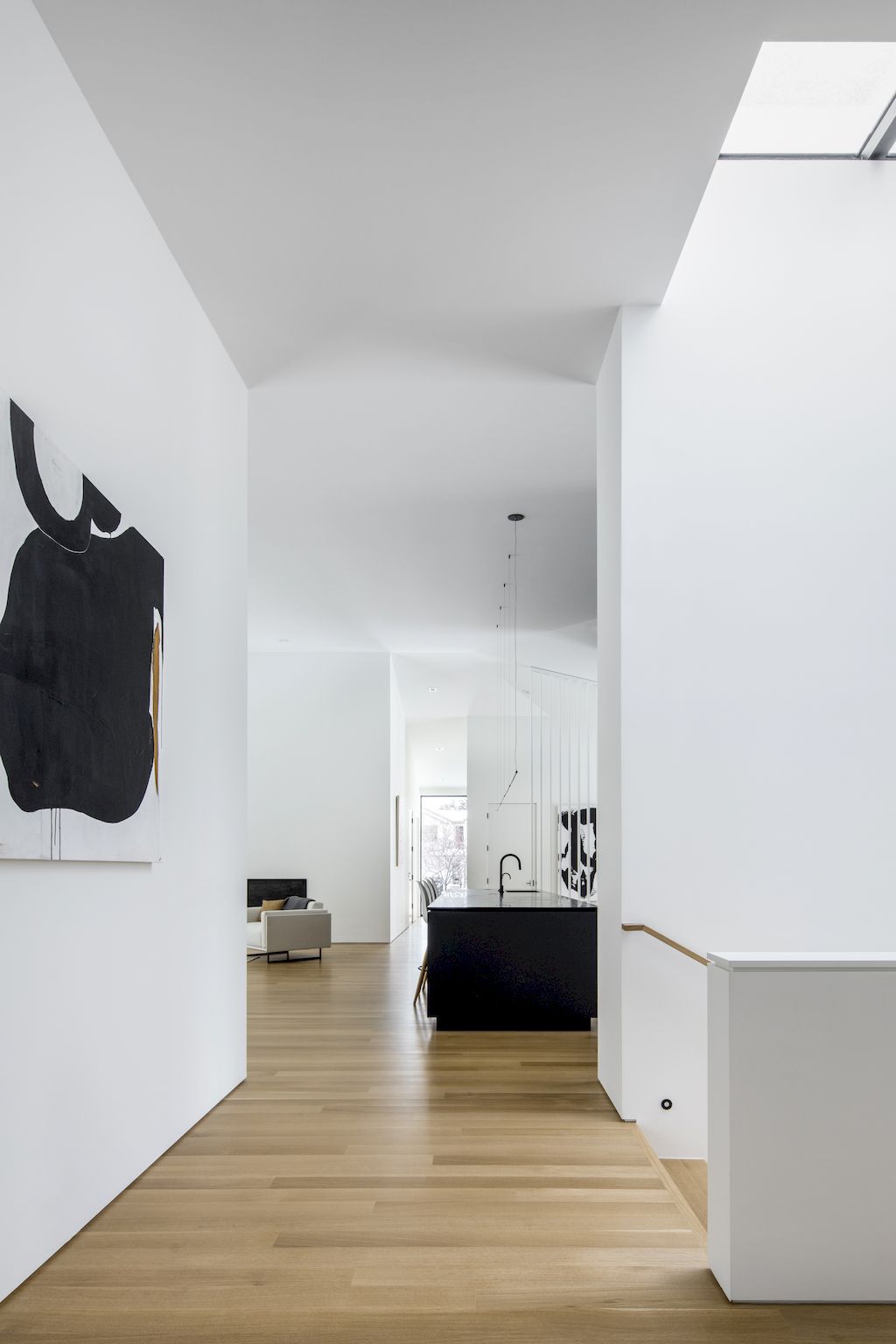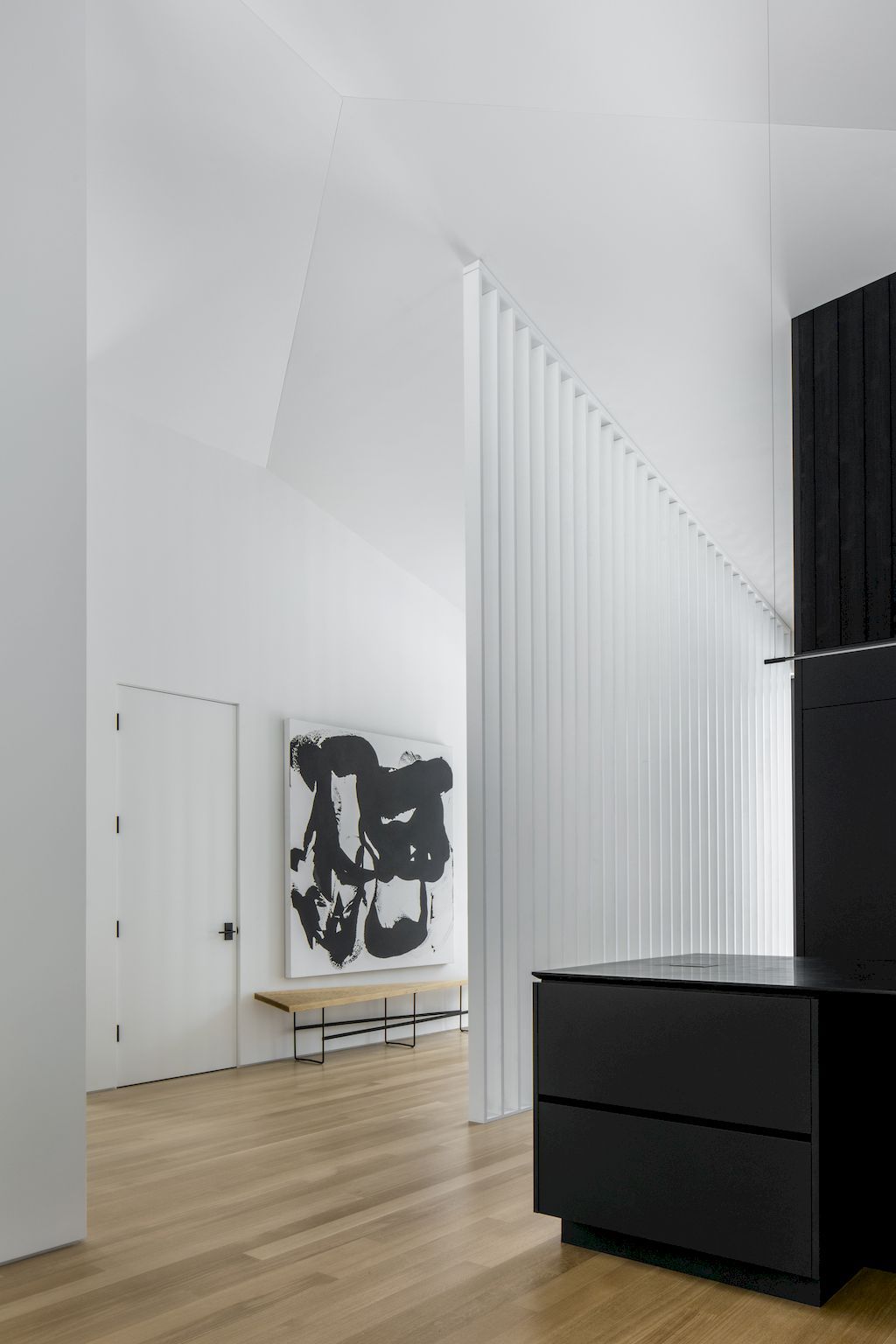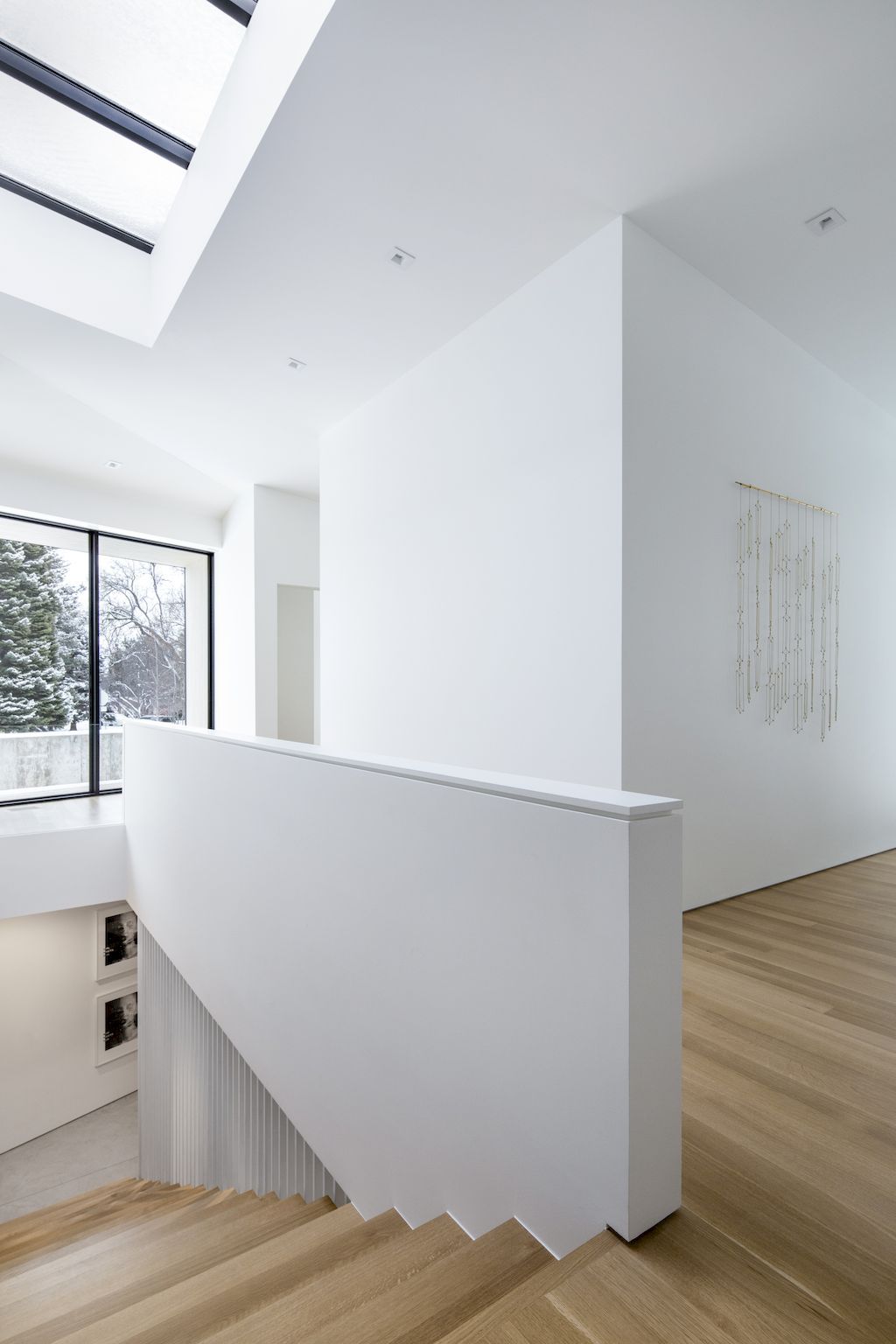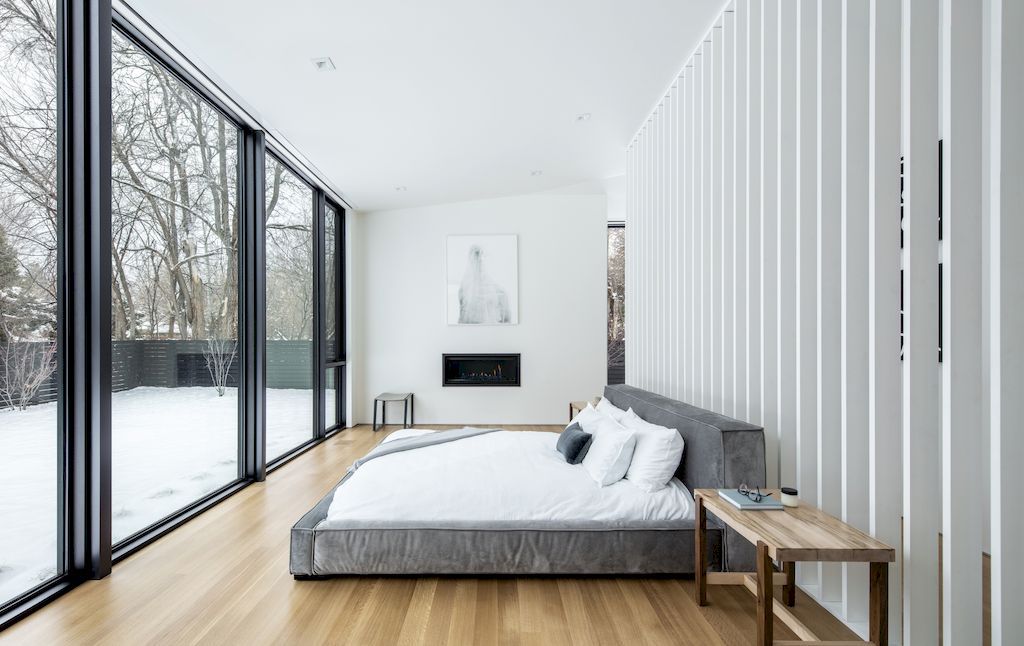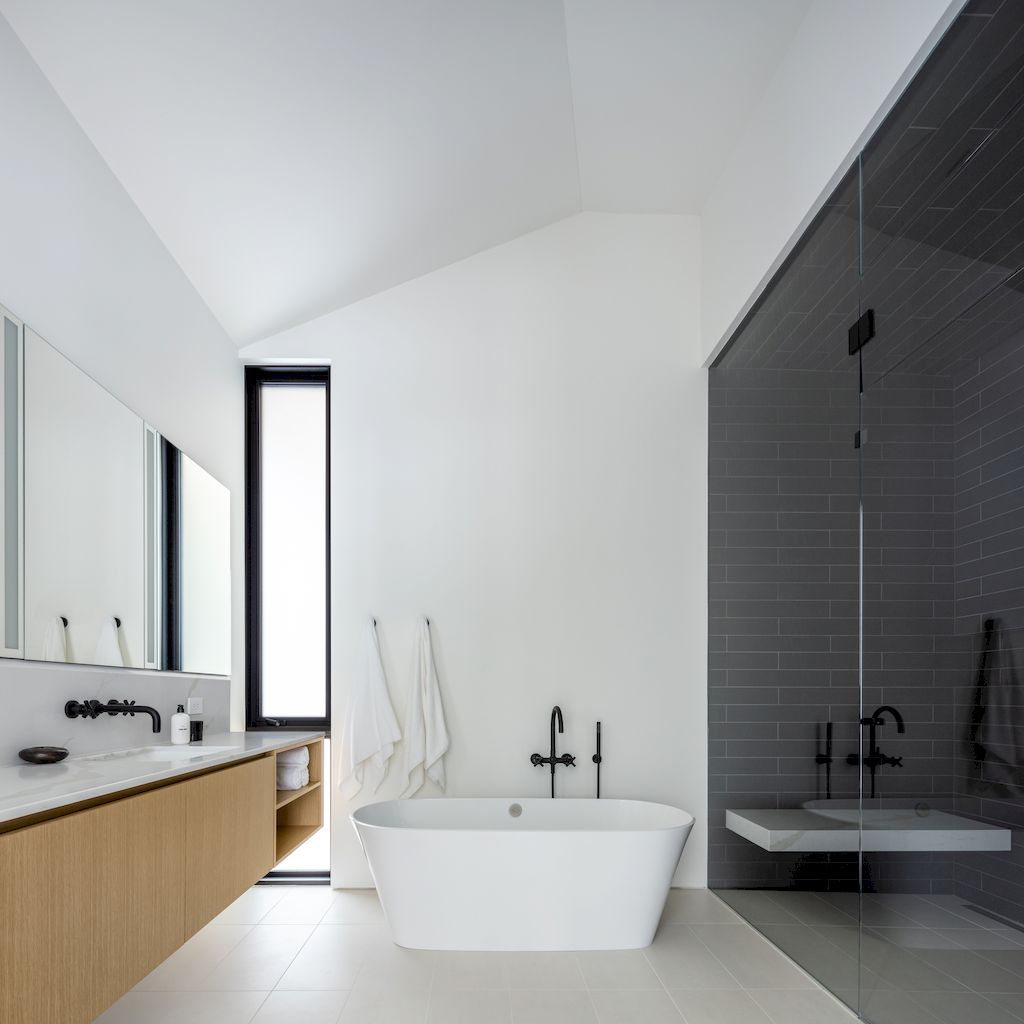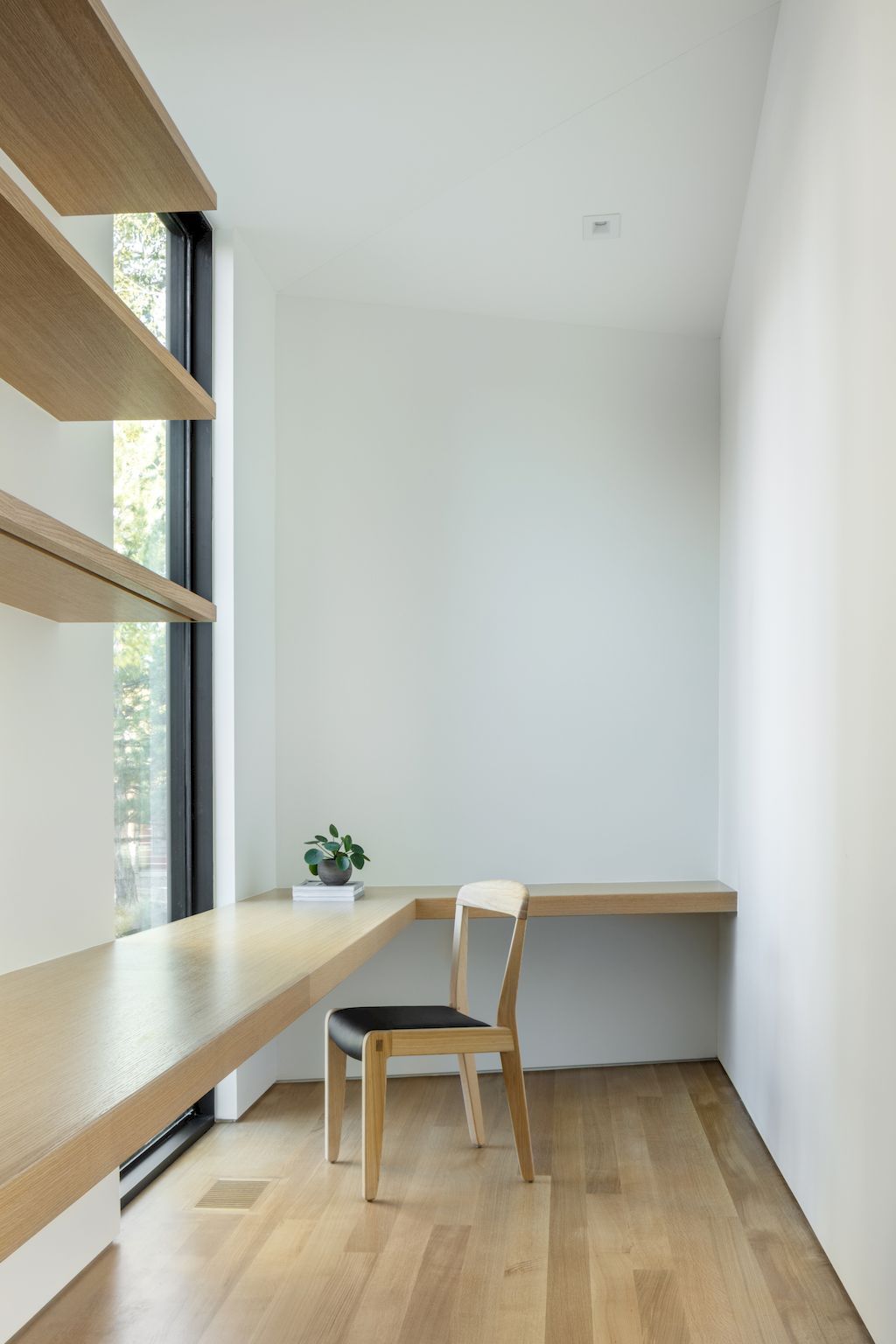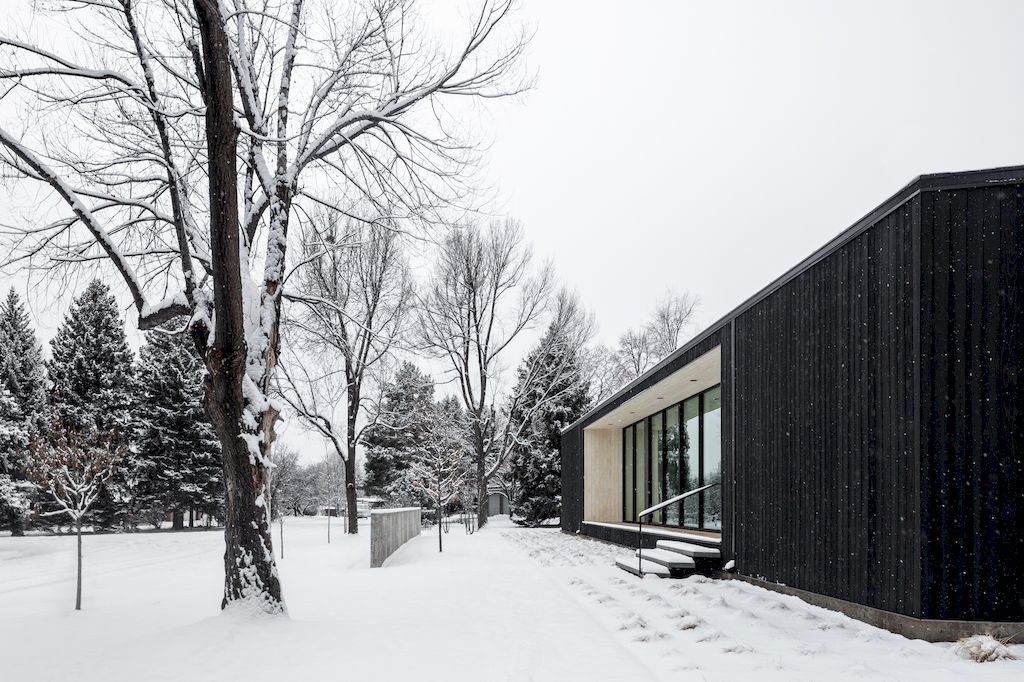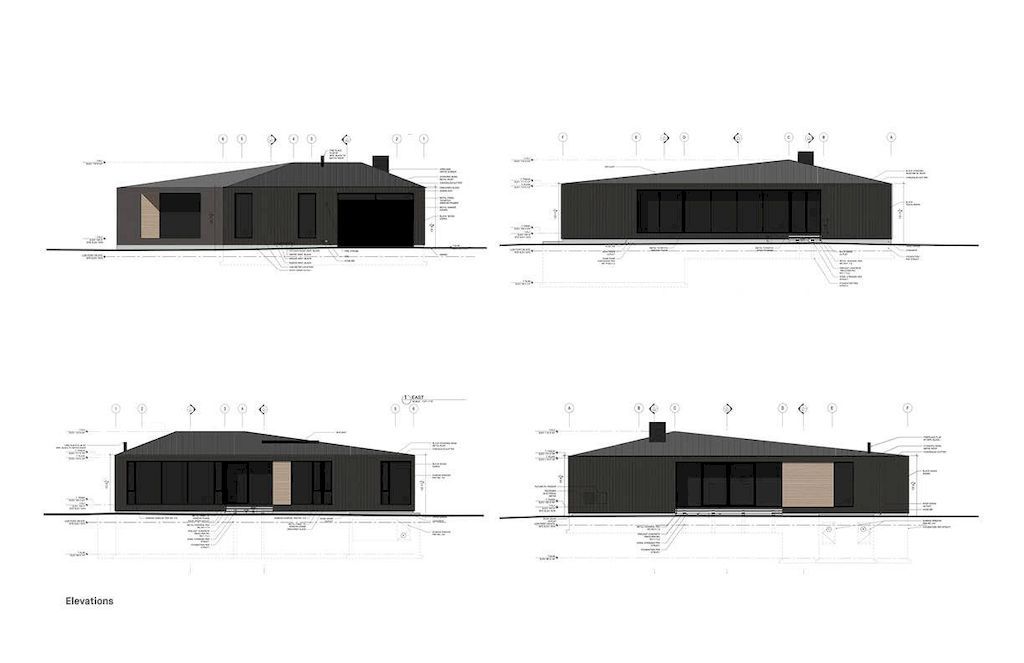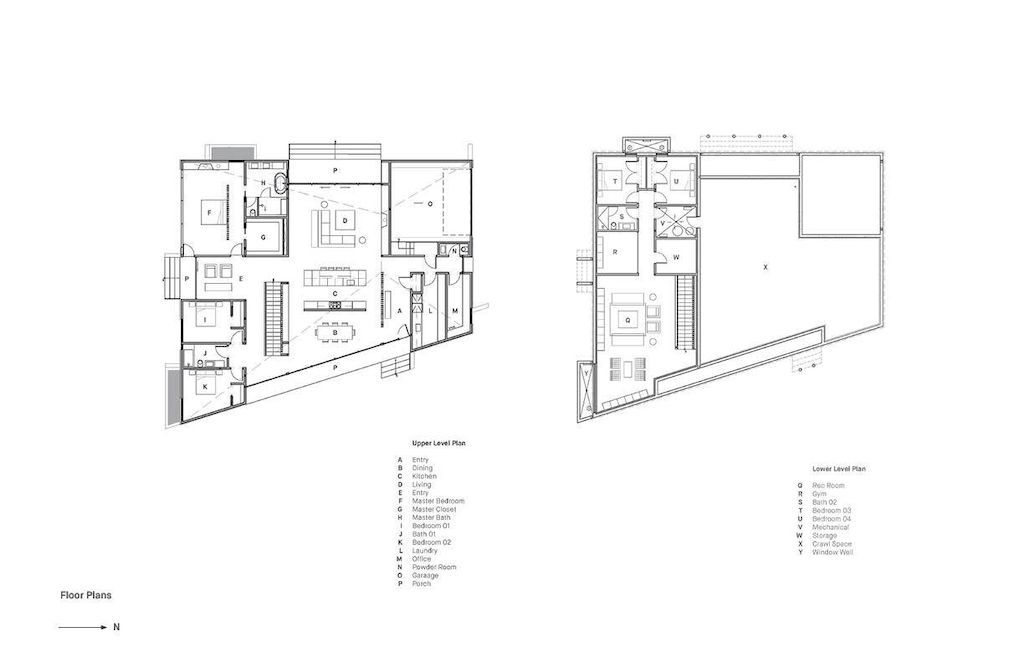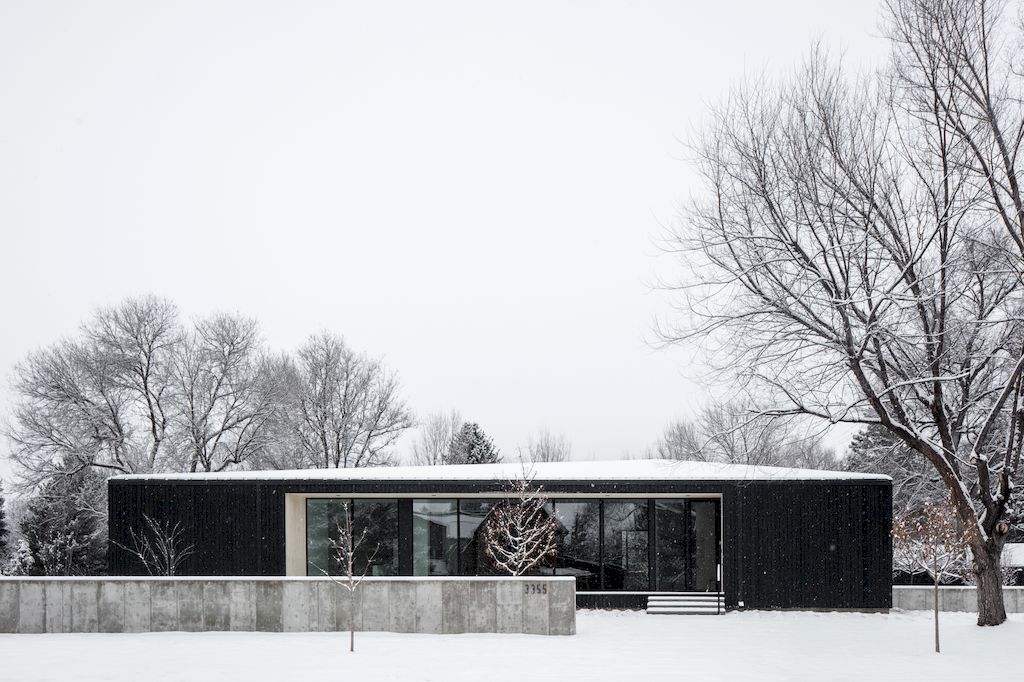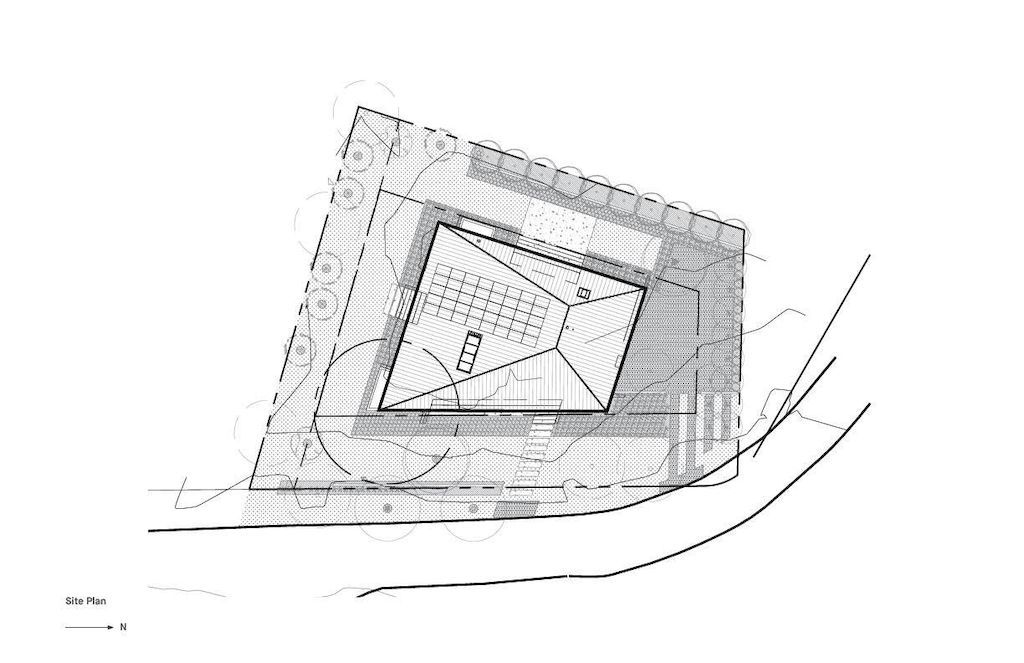 The Vista Drive Pavilion House Gallery:
Text by the Architects: Inspired by the works of artist Robert Kelly, the Vista Drive Pavilion is a composition of solids and voids enjoying varying levels of transparency. The house is a charcoal trapezoid capped with a unique 5-ridge metal roof. The public spaces weave throughout the plan remaining open and inviting, while the 'solid' spaces, the private rooms, are intimate and comforting.
Photo credit: James Florio| Source: Studio B Architecture + Interiors
For more information about this project; please contact the Architecture firm :
– Add: 501 Rio Grande Pl # 104, Aspen, CO 81611, United States
– Tel: +1 970-920-9428
– Email: [email protected]
More Houses in United States here:
---