Fabulous Meadowhawk Lane Modern Home in Las Vegas by Mark Tracy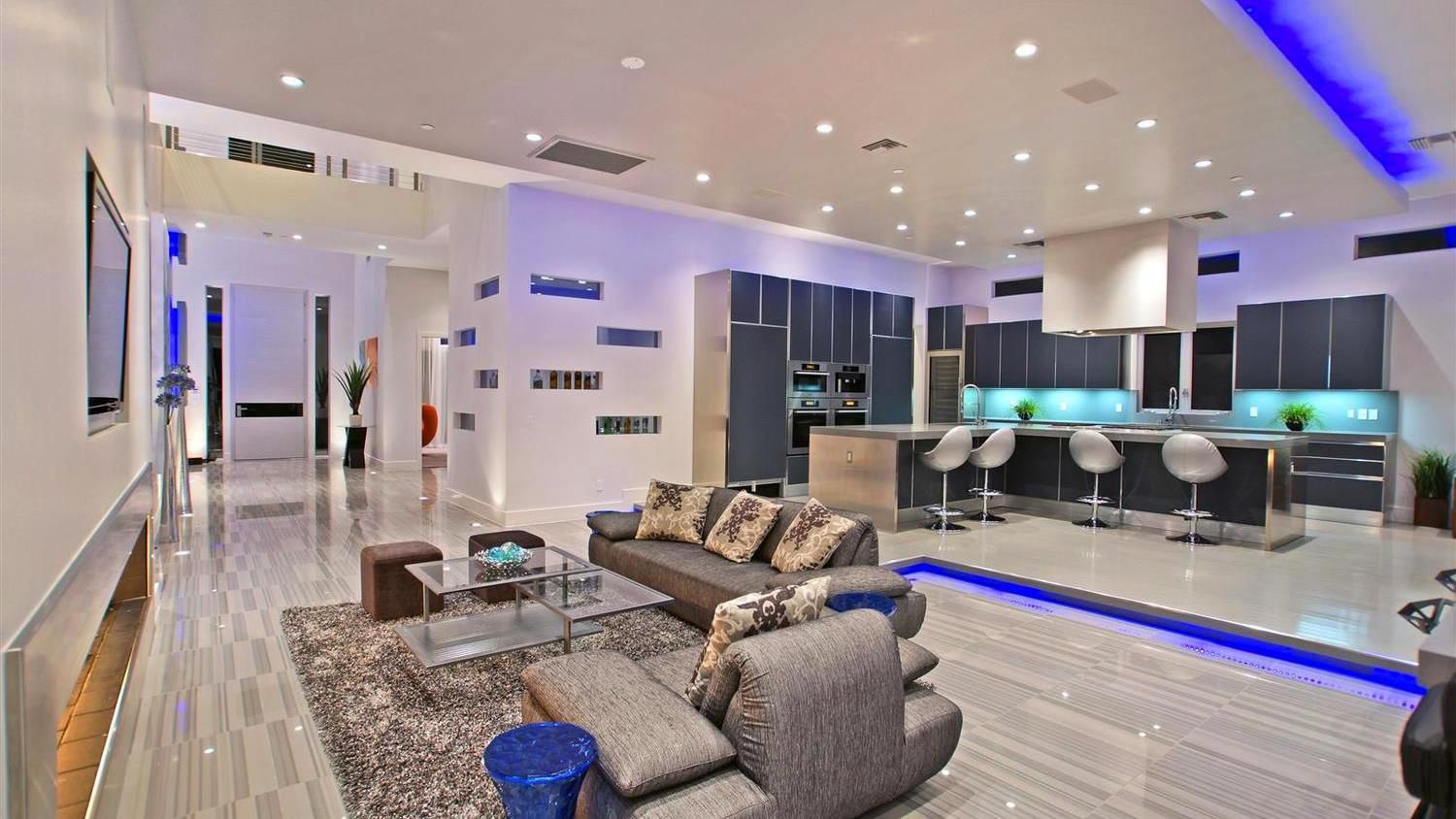 The exceptionally flamboyant Hurtado Residence was designed with a vision of creating a modern art-gallery style space for entertaining hip, young guests and partygoers with the intent of constructing a modern marvel of luxury with the highest level of technology and contemporary style throughout.
Designed by award-winning interior designer, Mark Tracy of Chemical Spaces, the fabulous 10,000 sq. ft. Hurtado Residence is located in the master planned community of Summerlin at The Ridges subdivision near the renowned Red Rock Canyon, one of the most desirable areas in southwestern Las Vegas, Nevada.
General Information:
Location: 65 Meadowhawk Ln, Las Vegas, Nevada, United States
Beds: 5
Baths: 9
Living: 9,602 sqft
Lot size: 0.32 acres
Built: 2010
Designed by: Mark Tracy
Source: The Pinnacle List