Aroeira Modern Villa Concept is a project located in Setubal, Portugal was designed in concept stage by SAOTA in Modern style, it offers luxurious modern living with 816 square meter on lot of 2,068 square meter. This home located on beautiful lot near the Portugal coastline and wonderful outdoor living spaces. This home is truly dream future home was conceptualized by wonderful living room idea, dining room idea, kitchen idea, bedroom idea, bathroom idea, outdoor living idea and other great ideas.
Project Information: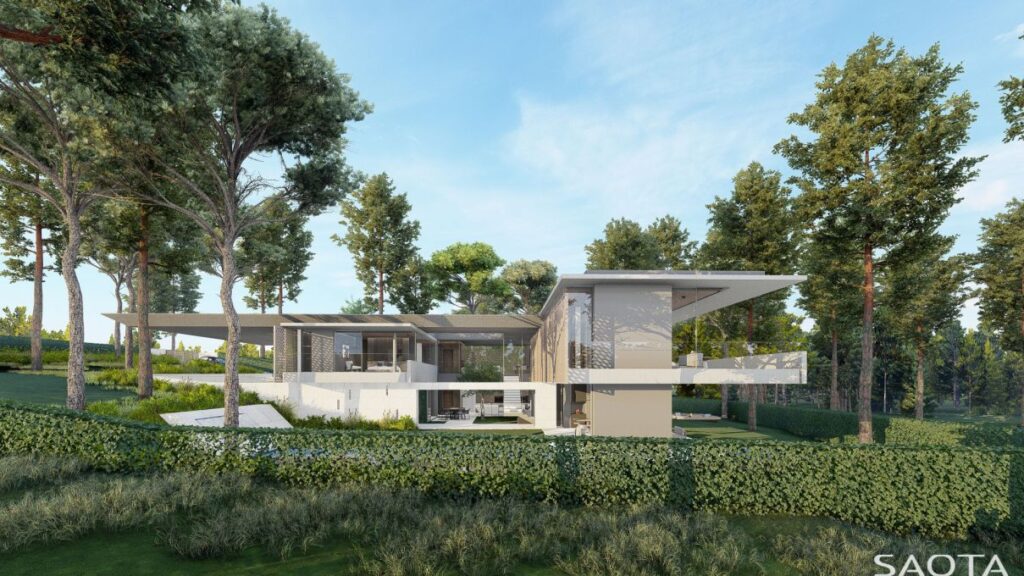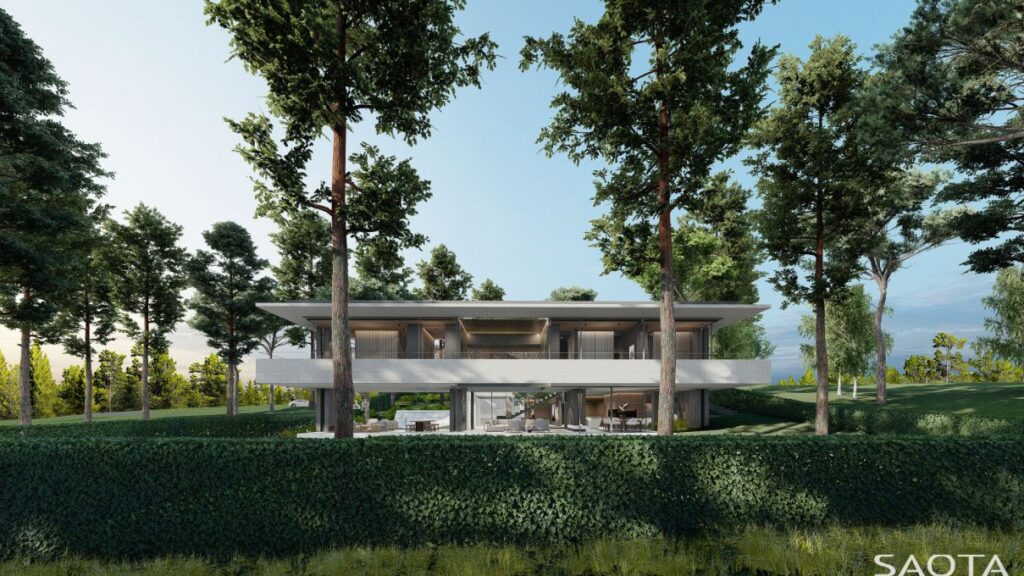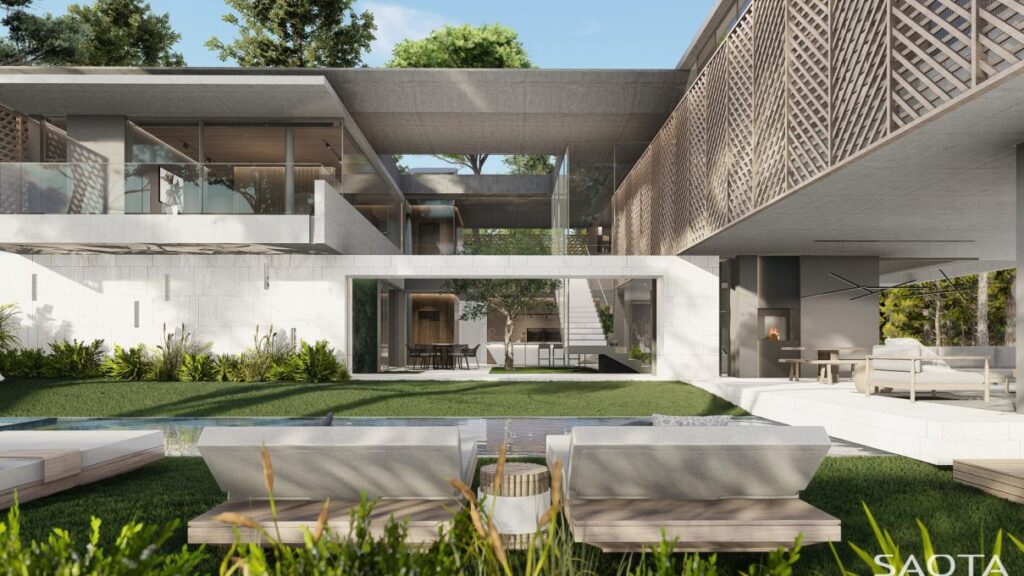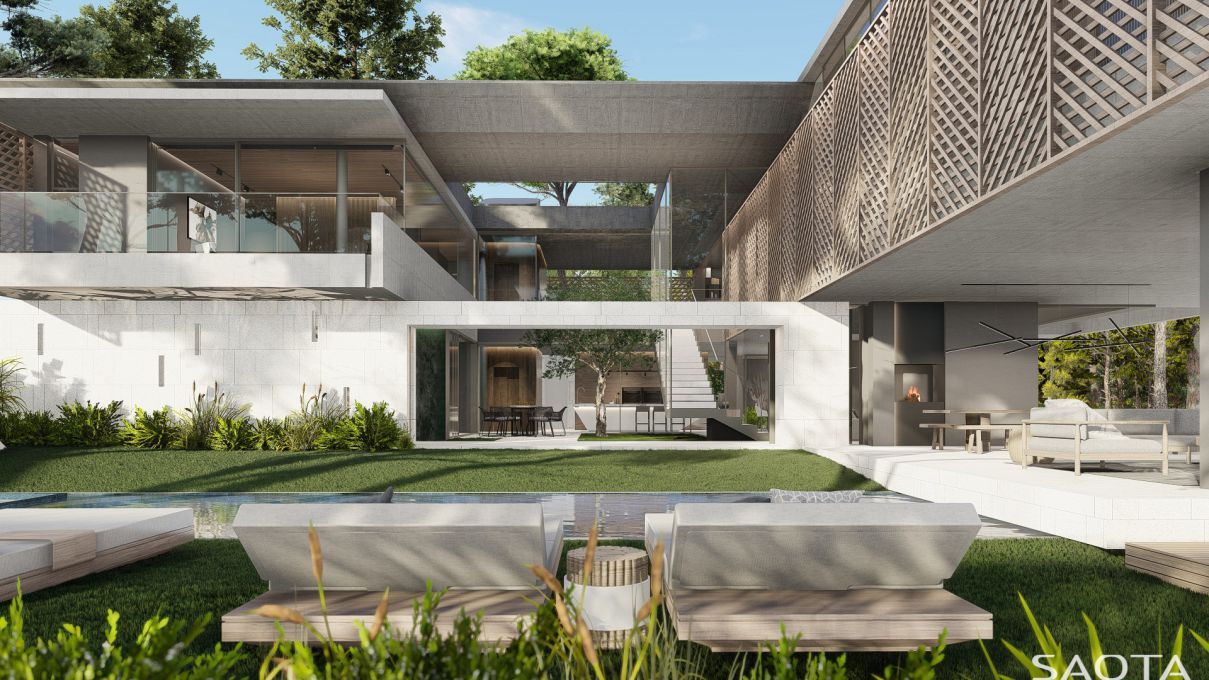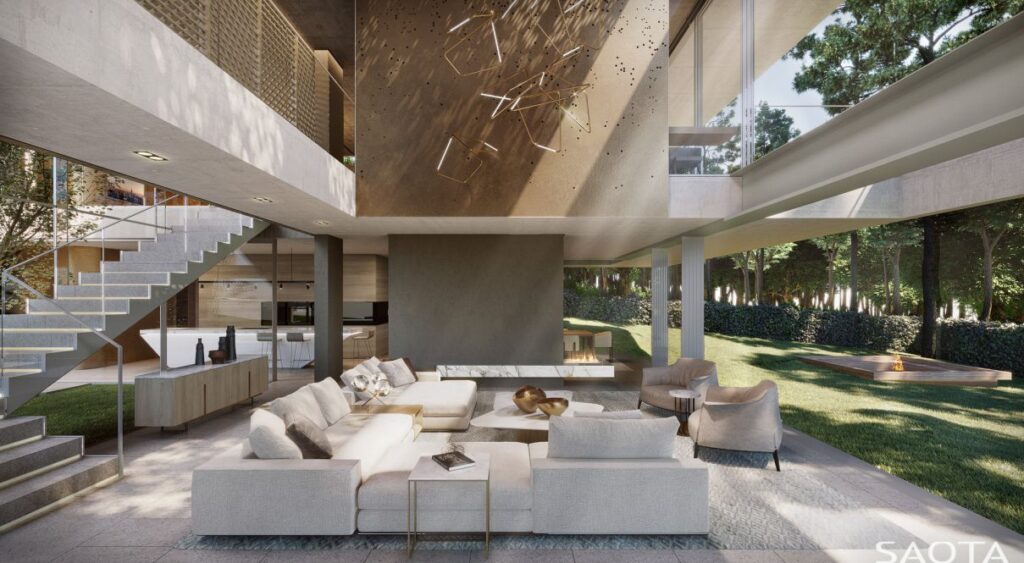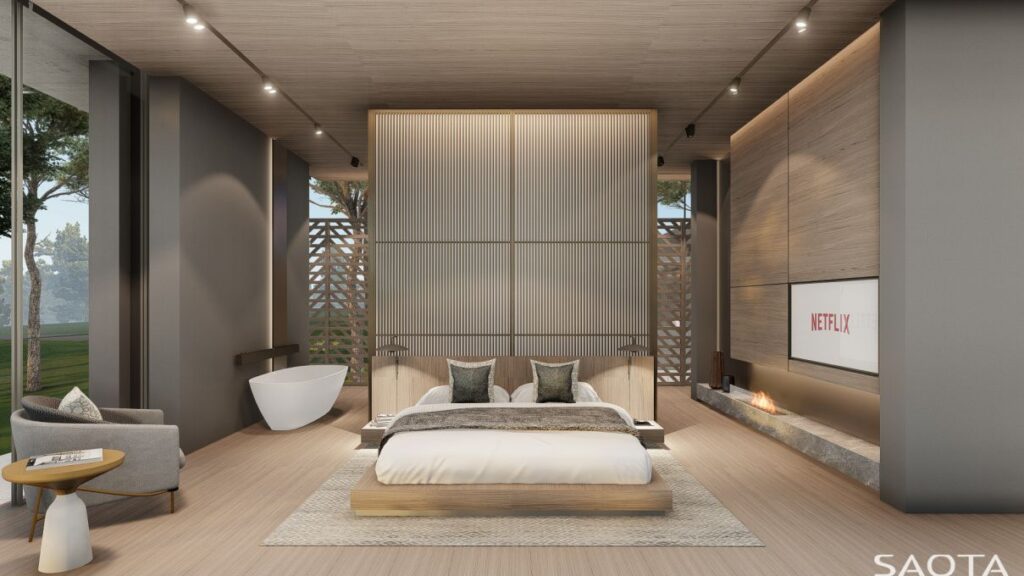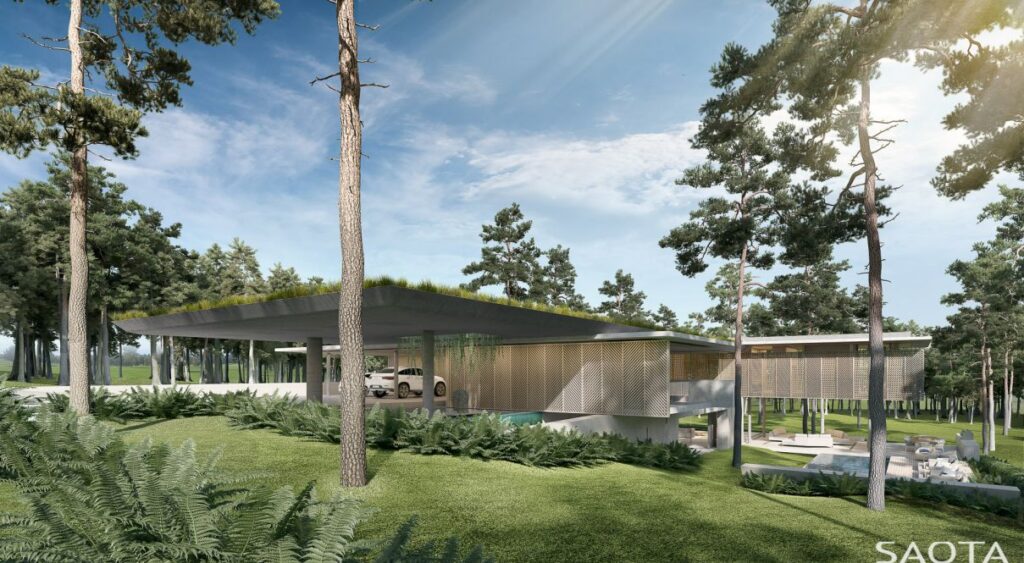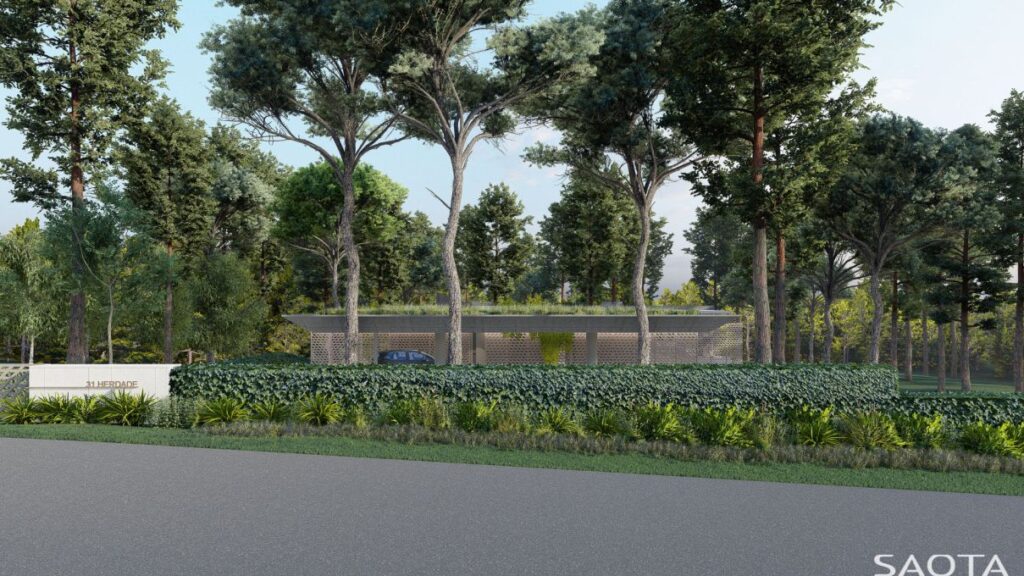 Text by the Architects: Situated in the pine tree lined Aroeira Golf Estate just off the Portugal coastline. The local craftsmanship inspired the design of the screen, the vibrant glazed tiles, and the sandstone building plinth that responds to the coastline's sandstone cliffs. The site slopes down towards the golf course – nestled under the tree canopy. The landscaped roof minimises the visual impact, while the lighter building components slide out from under this planted roof. Visitors experience a poetic journey down to the lower entertainment area that celebrates the seamless connection between the interior and exterior.
Photo: | Source: SAOTA
For more information about this project, please contact the Architecture firm :
– Address: 109 Hatfield Street, Gardens, Cape Town 8001
– Tel: +27 (0)21 468 4400
– Email: [email protected]