Date of Publishing:
Architecture Design of Benedict Canyon House
Description About The Project
Benedict Canyon House designed by Whipple Russell with the owner's requirement about the entertaining purpose yet still have spaces for photography studio and a gallery. Indeed, the house is an impressive project with the large center-pivot front door opens to reveal the dramatic foyer. Also, looking straight ahead out beyond the patio for a perfectly framed view of the California hills. Large earth-toned porcelain tiles flow smoothly down three steps and into the living area, lined with a series of wall-sized glass pocket doors. When all are open the feeling of bringing the outside, inside, is breezily apparent. An olive tree lives in the foyer, with the help of grow lights, and a small Zen garden at the bottom of the steps adds greenery to the space.
To the right are the sun-filled gallery and stairs, and the entries to the three downstairs bedroom/baths. To the left are the kitchen, dining and family room. Then, tucked in next to the dining area is a home theater and behind it the housekeeper's bedroom and bath. The far end of the family room built out over the hillside and surrounded on three sides by glass, creates an exhilarating panorama and a floating effect.
In addition to this, patio and pool are accessible from all three ground floor bedrooms and the living areas of the house. Outdoor living and a great view, essential to the west coast lifestyle, enhanced by a large rooftop terrace above the family room with space for Ping-Pong and sunning, also featuring a ledger stone fireplace, to warm nighttime entertaining and stargazing.
The Architecture Design of Benedict Canyon House Information: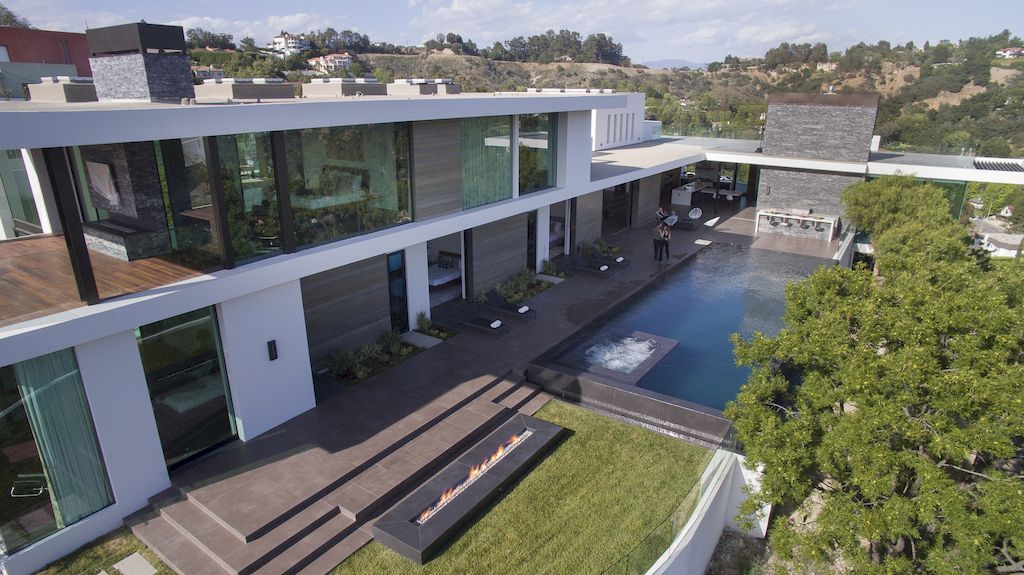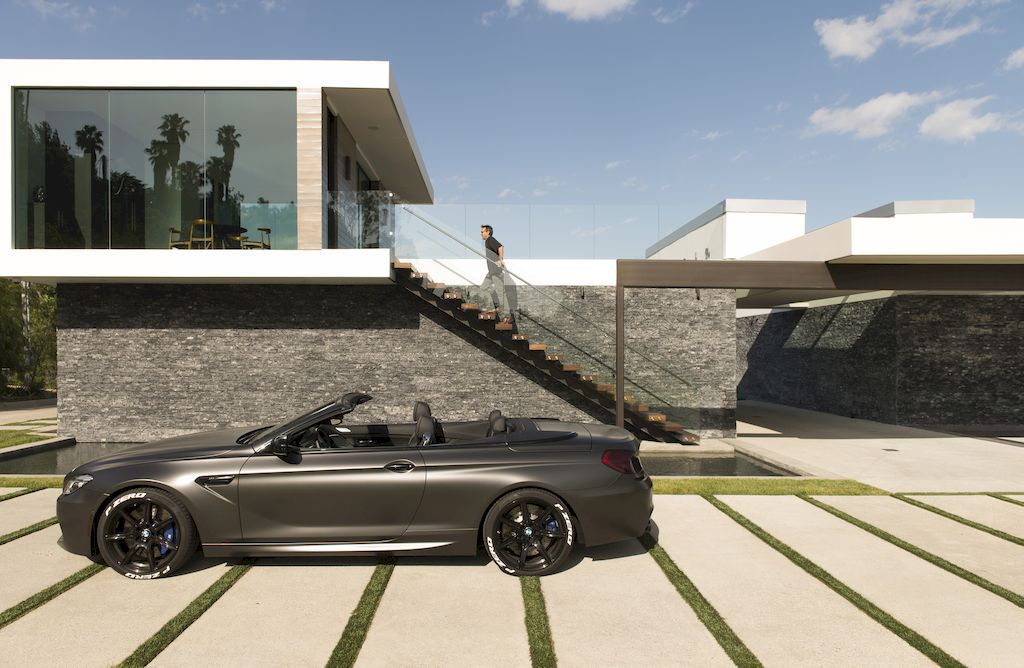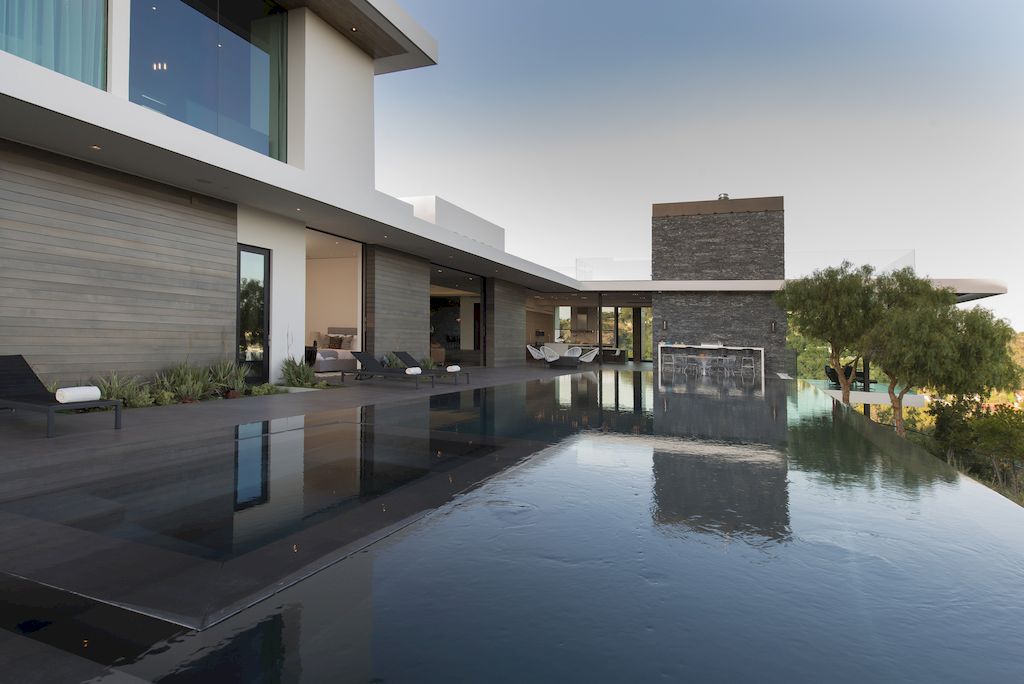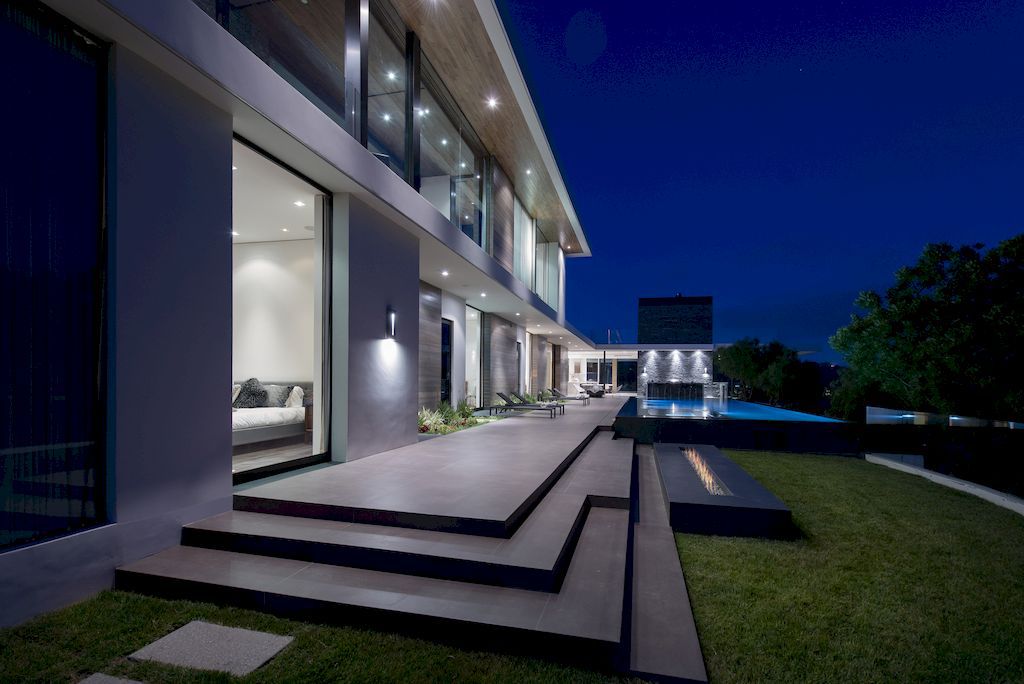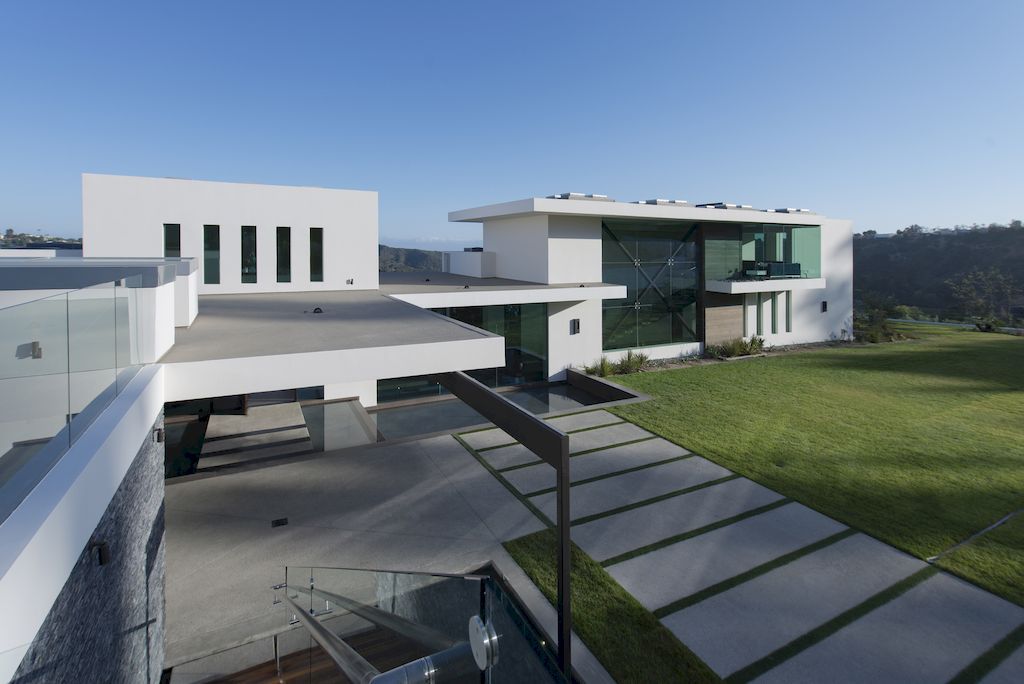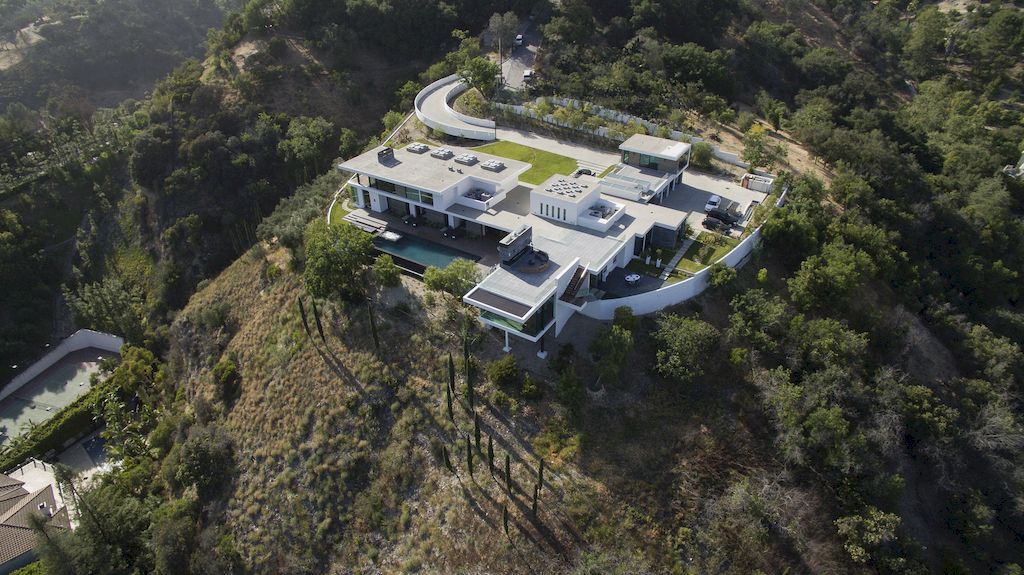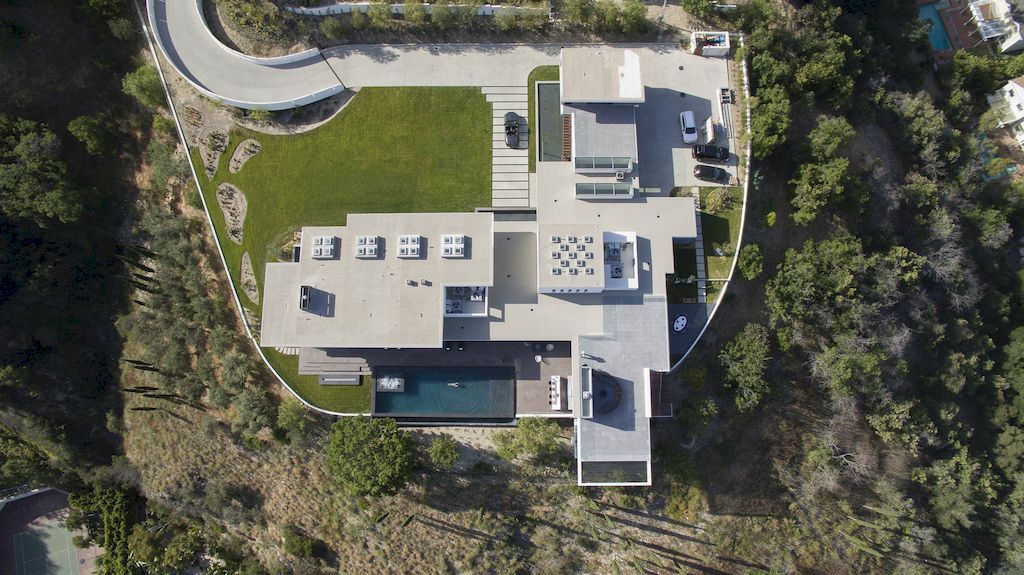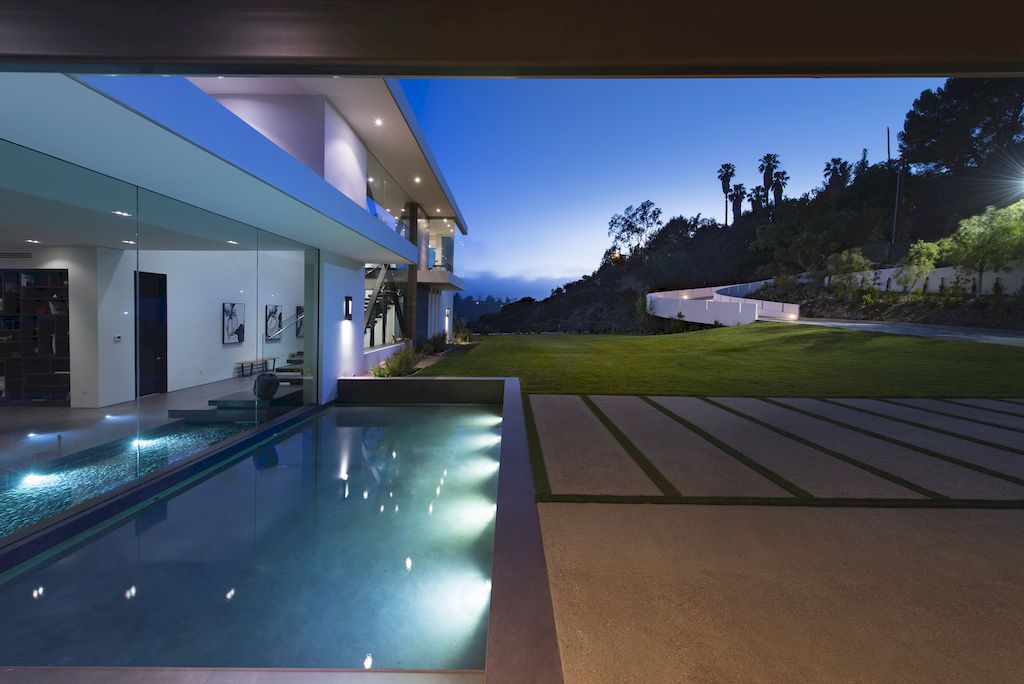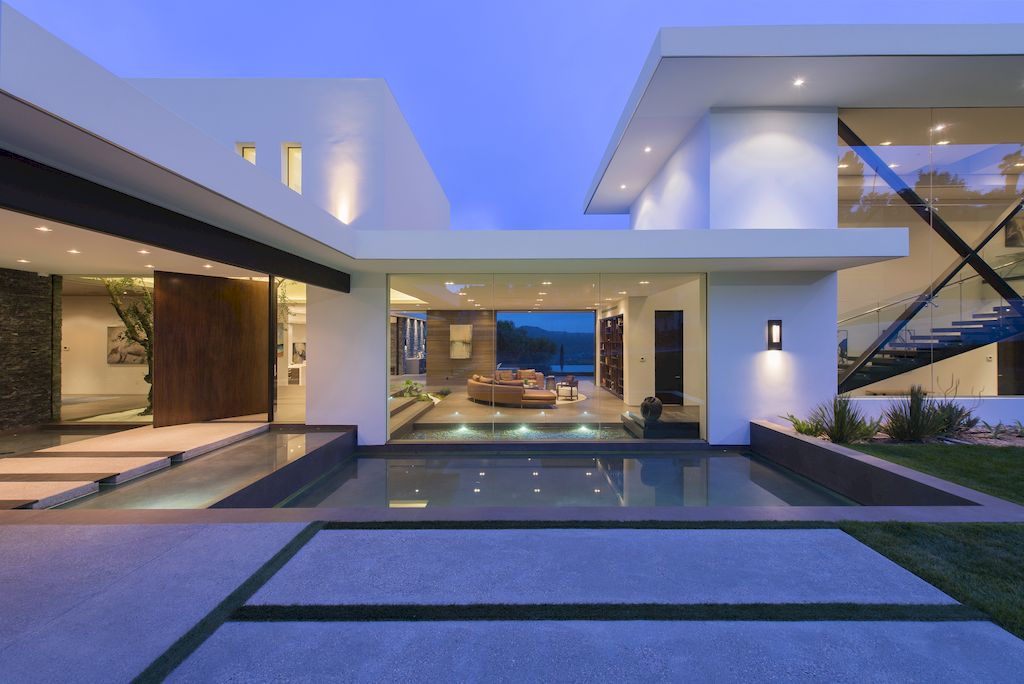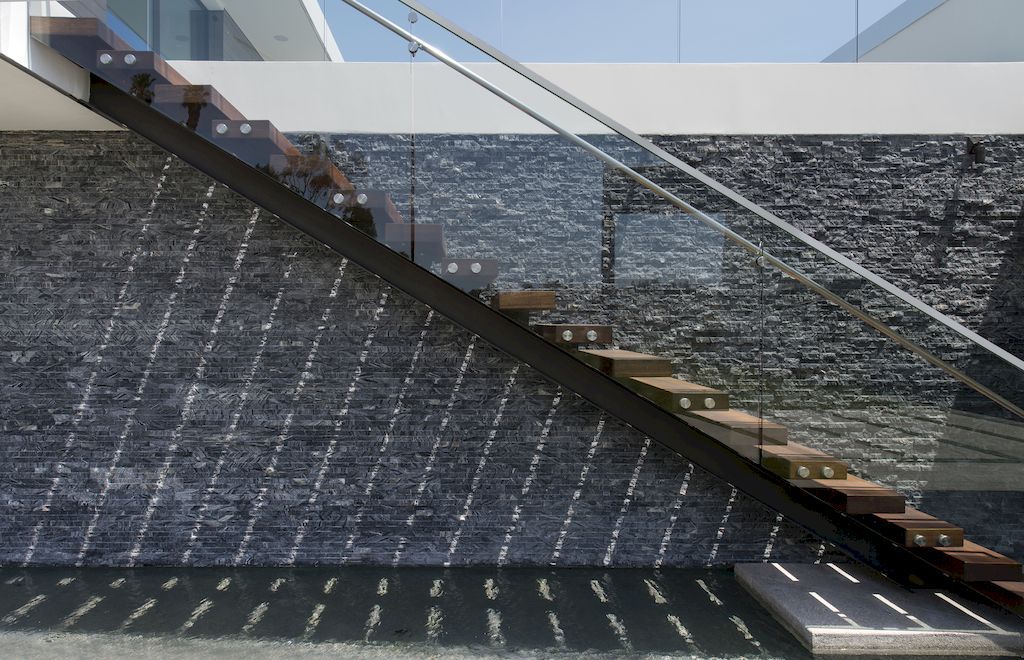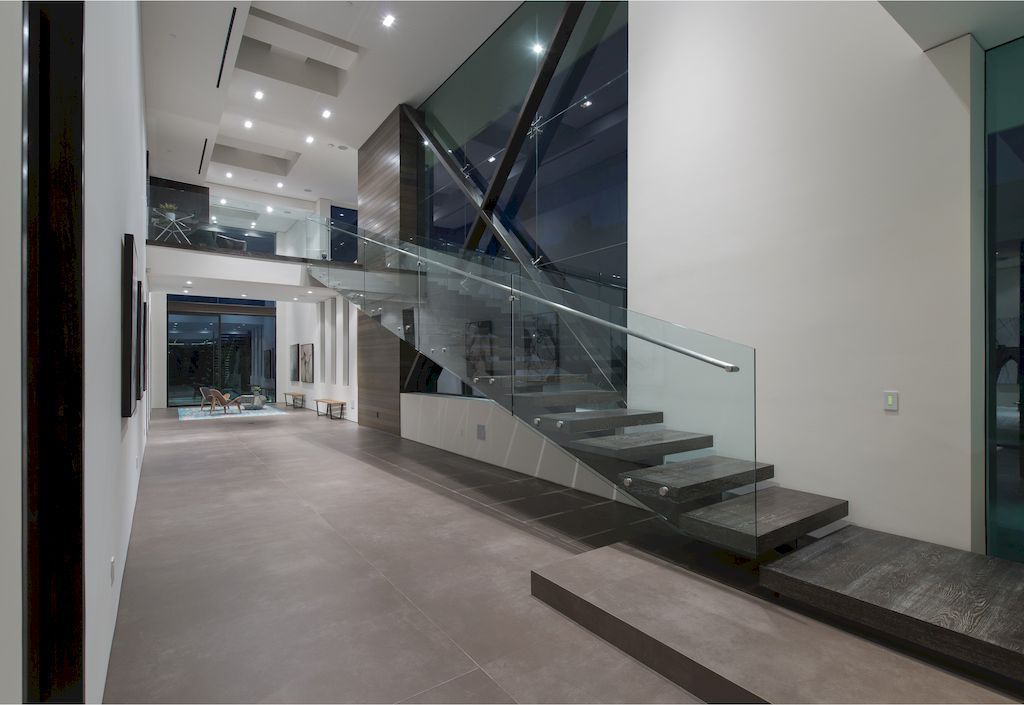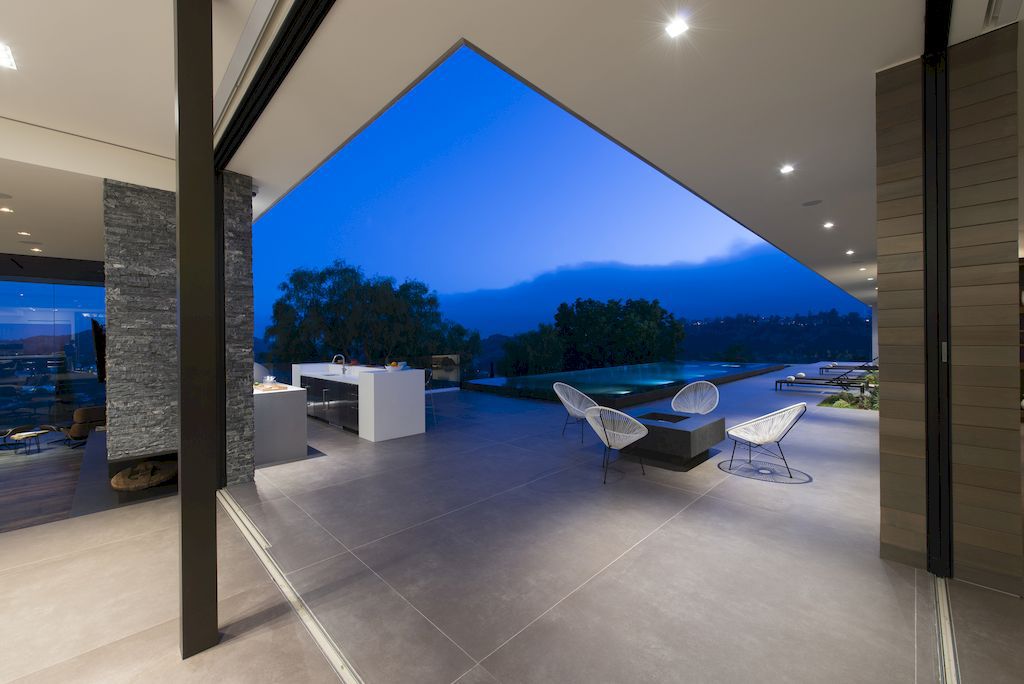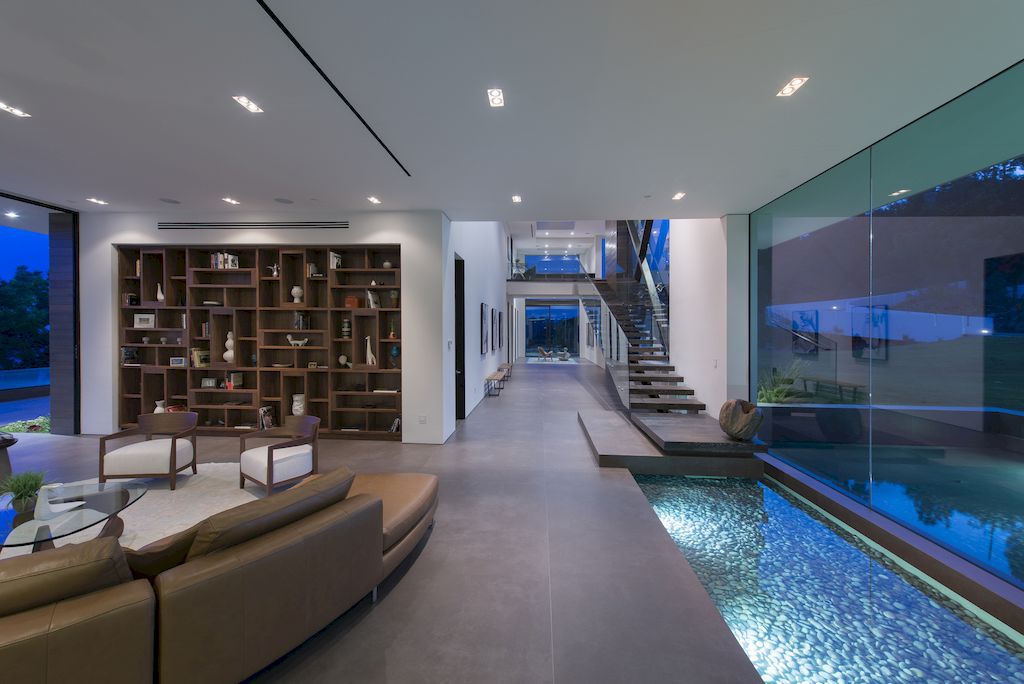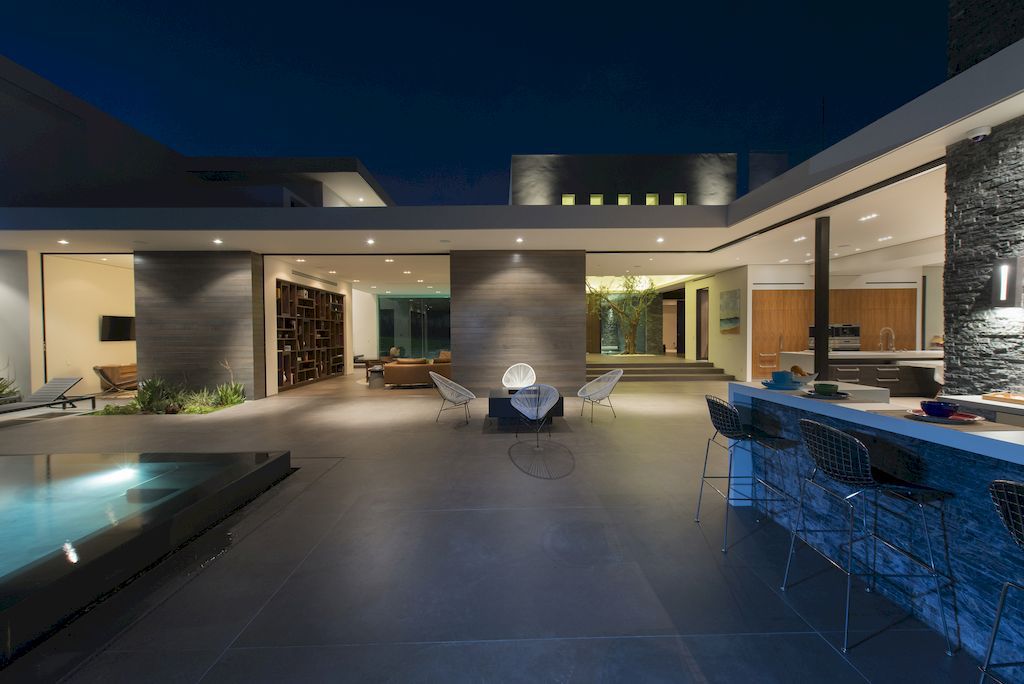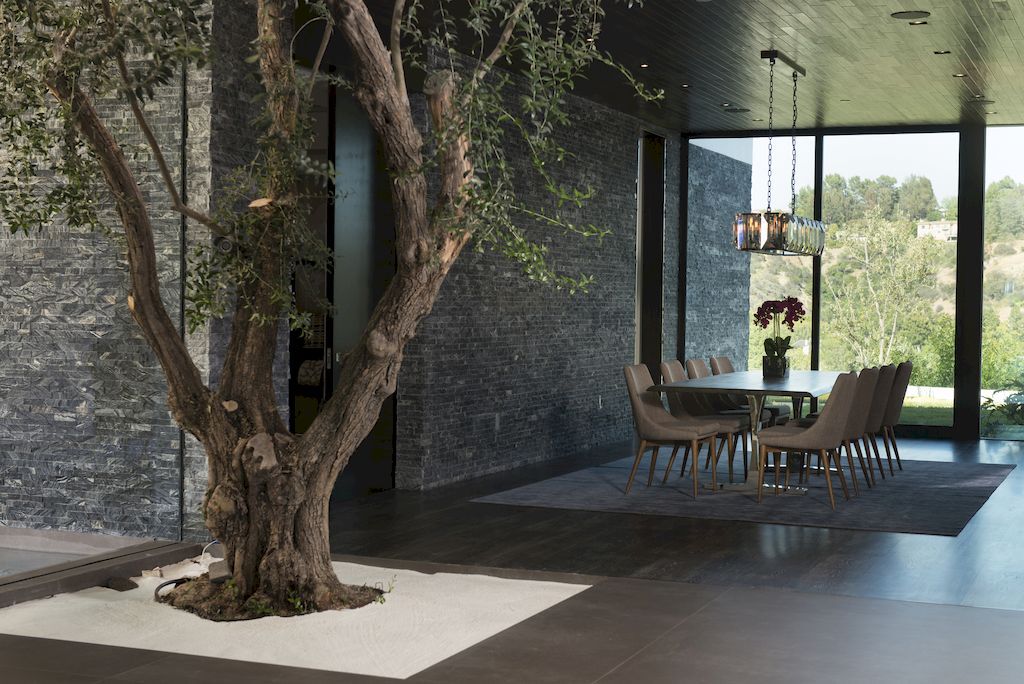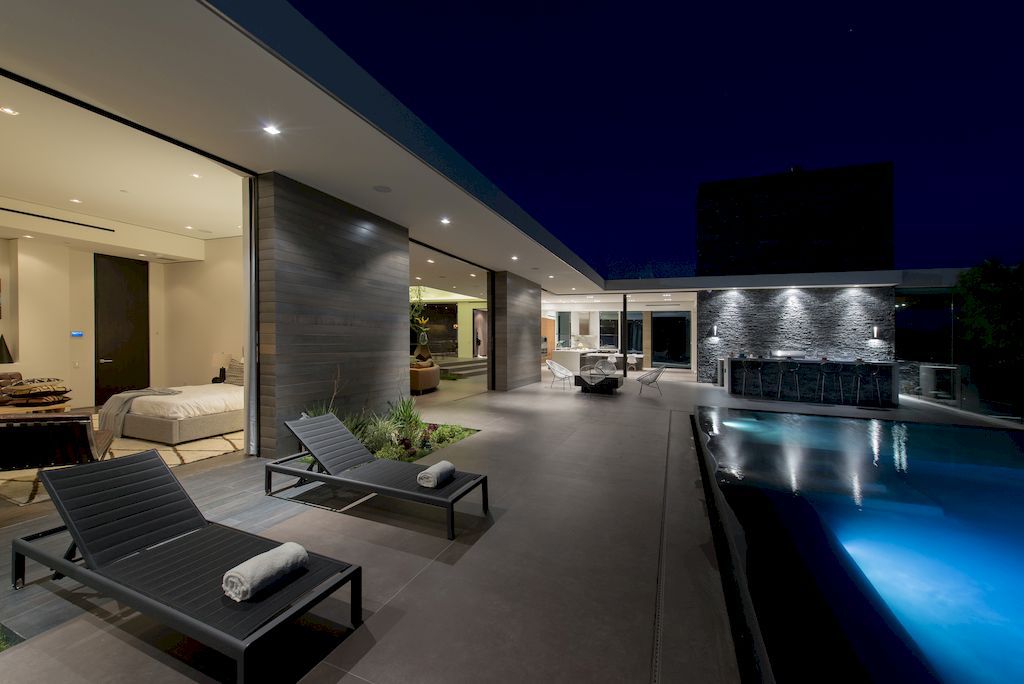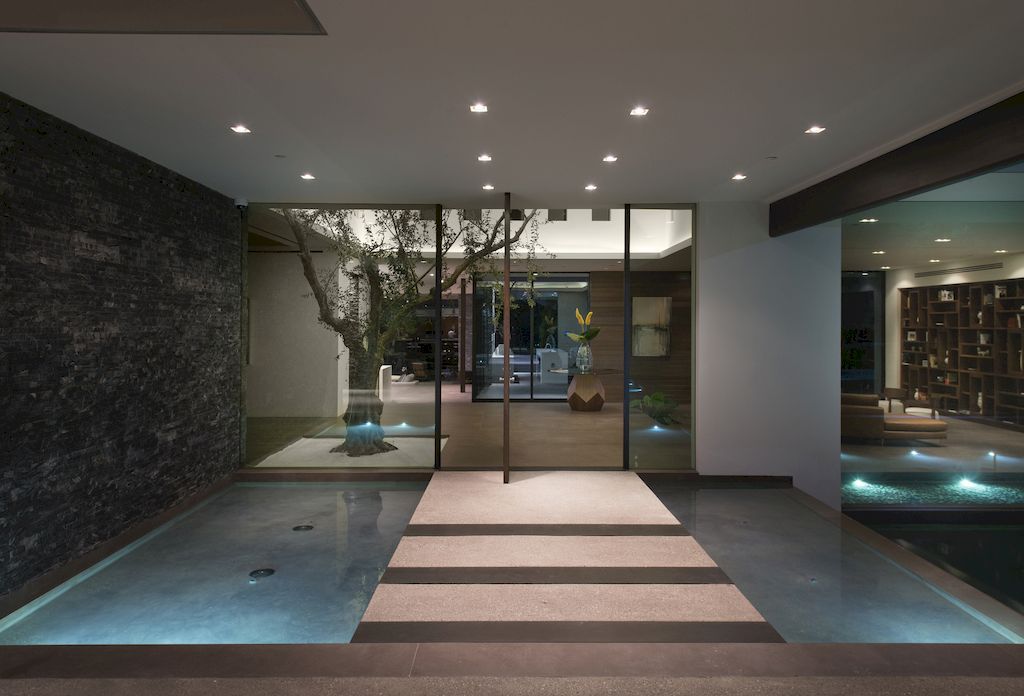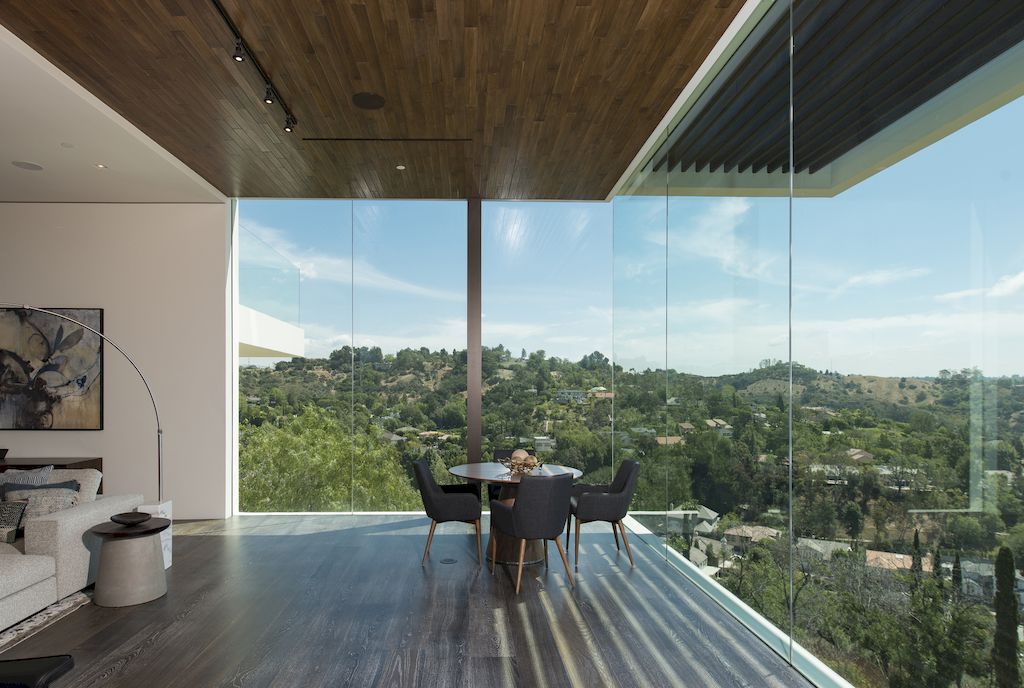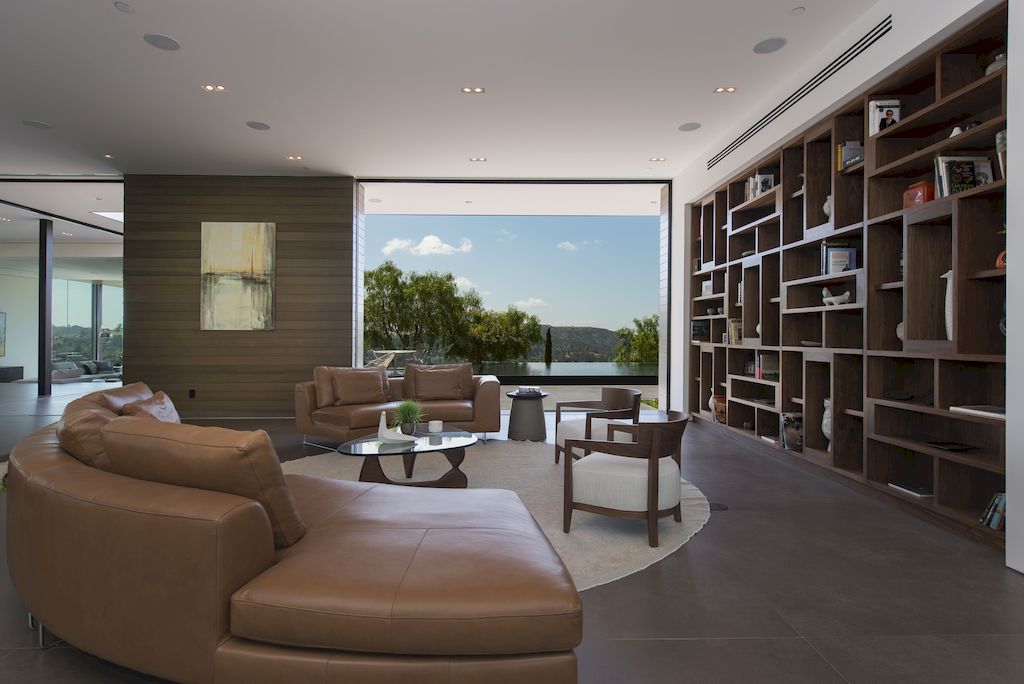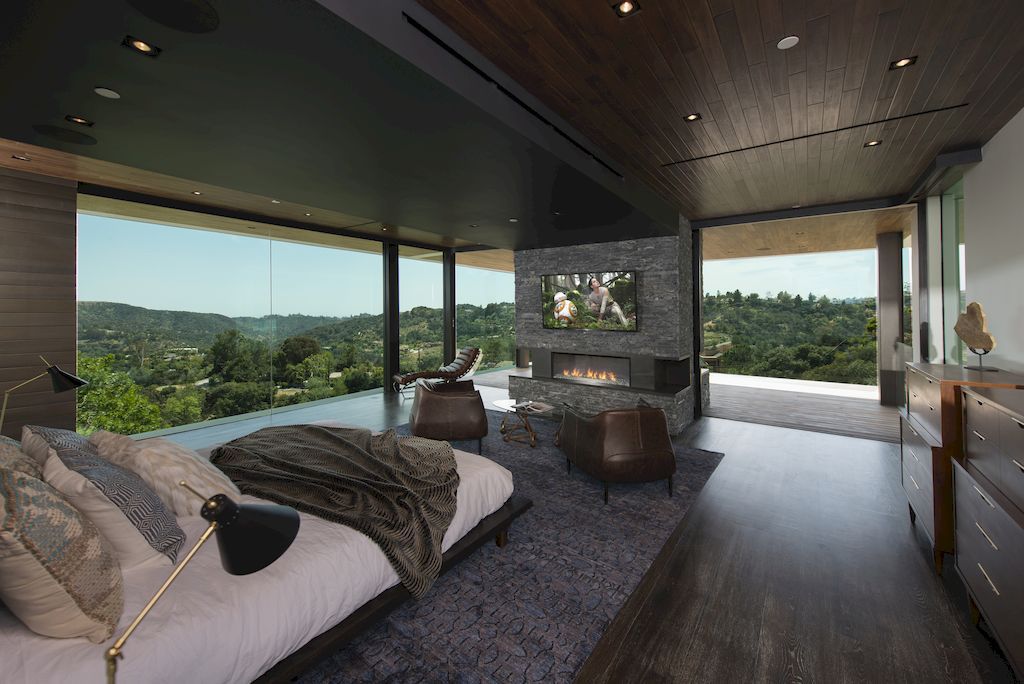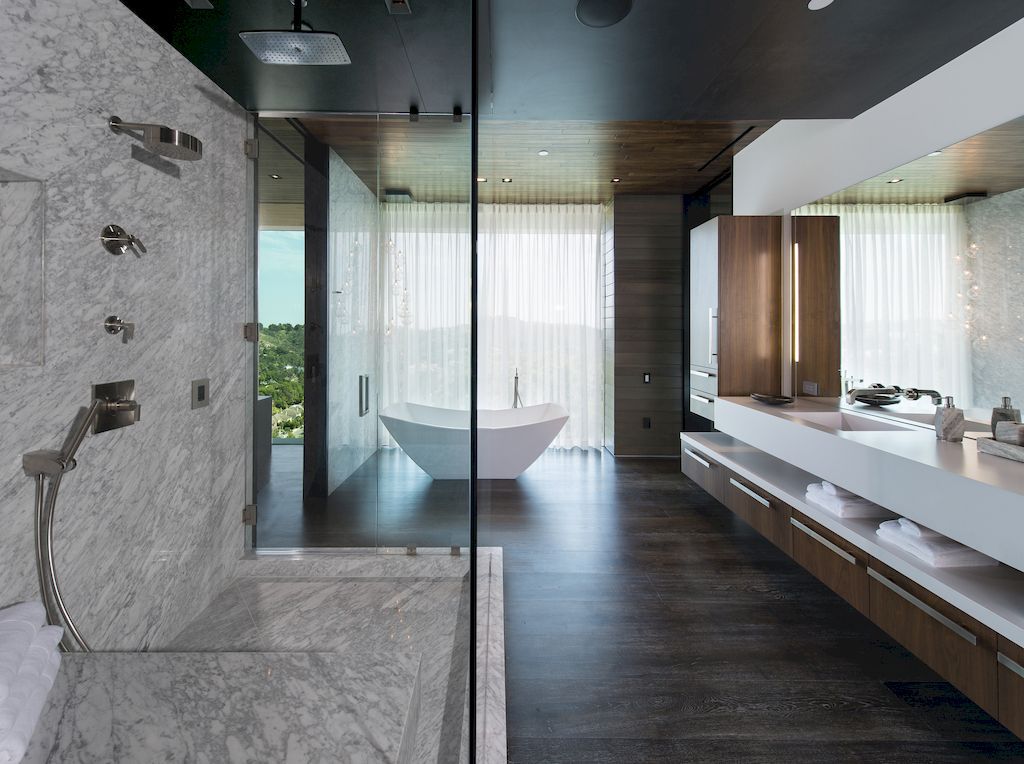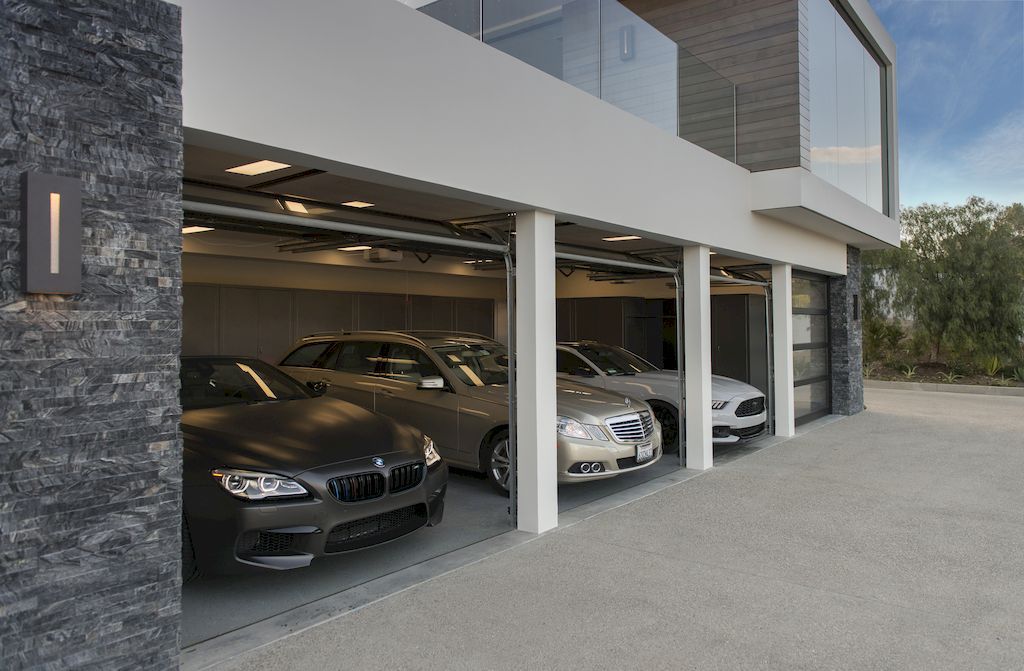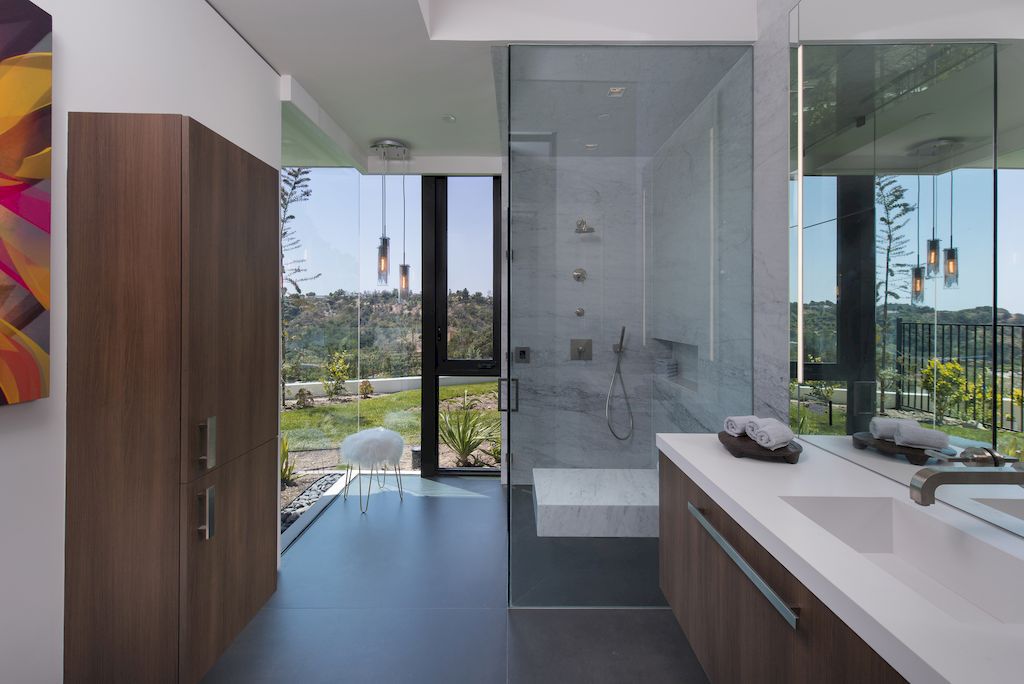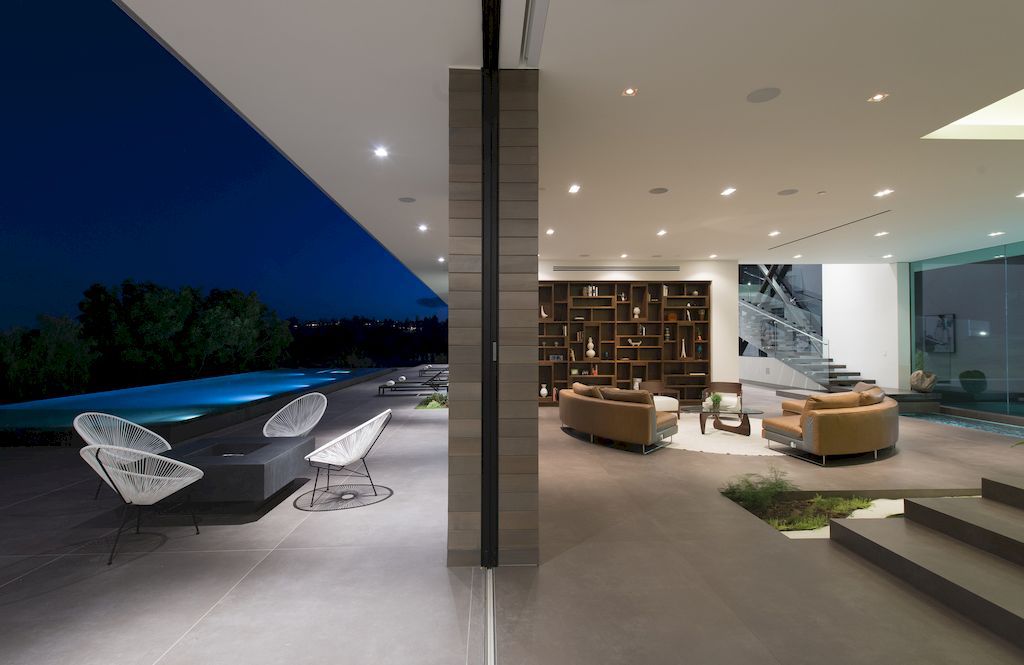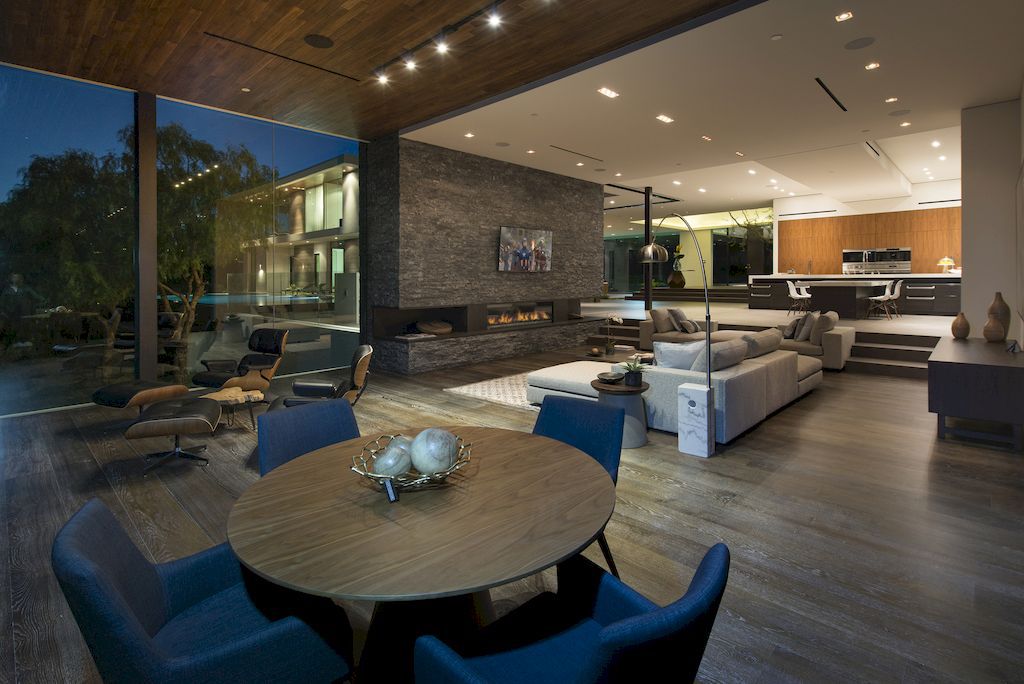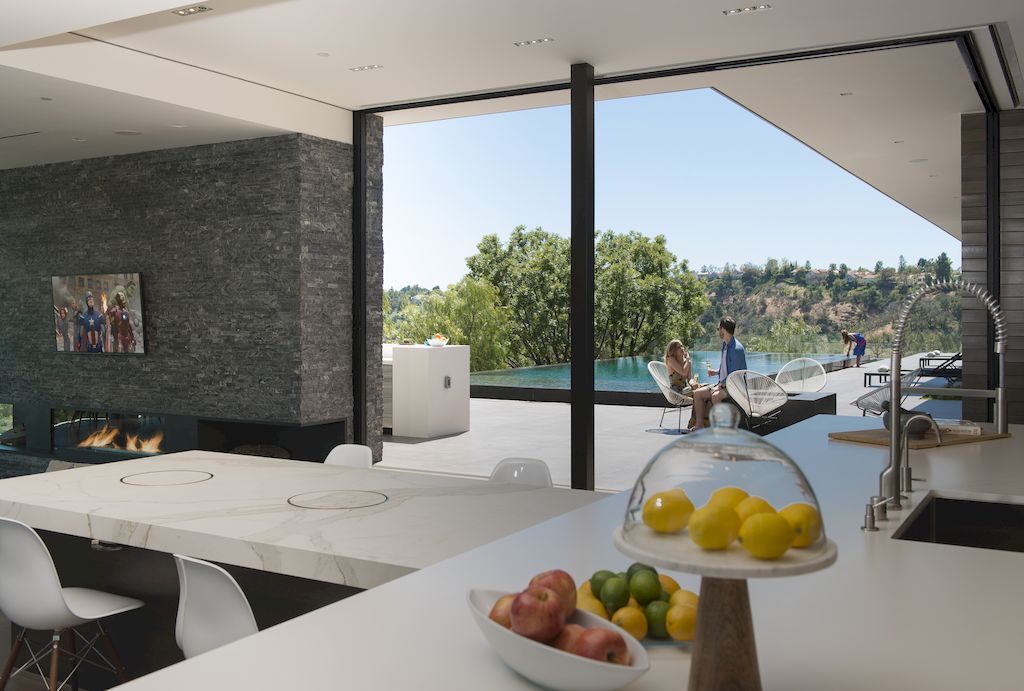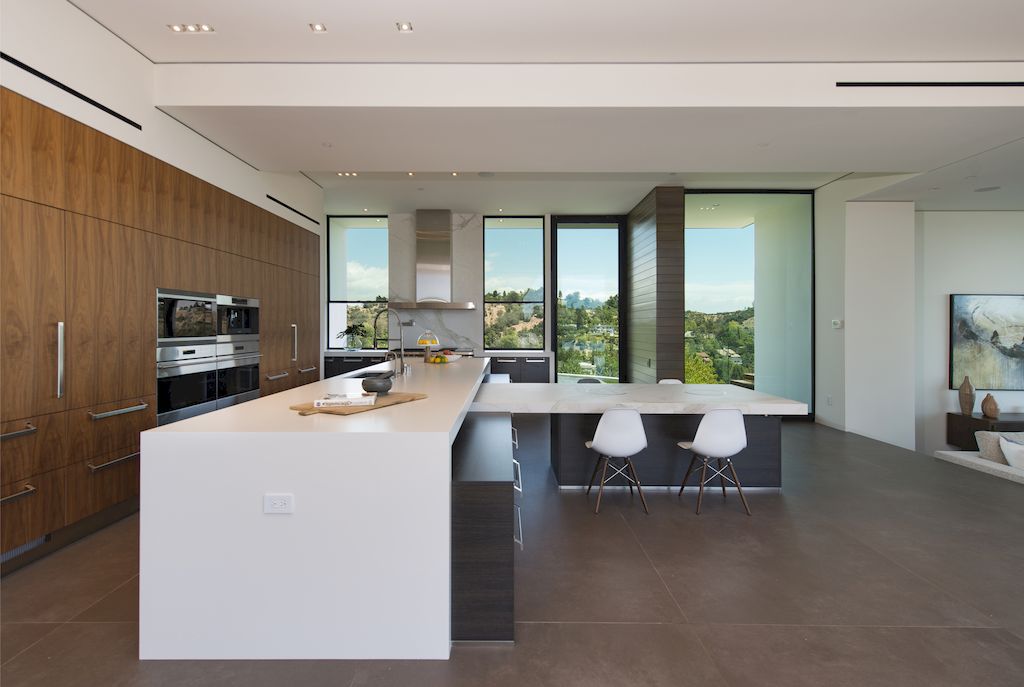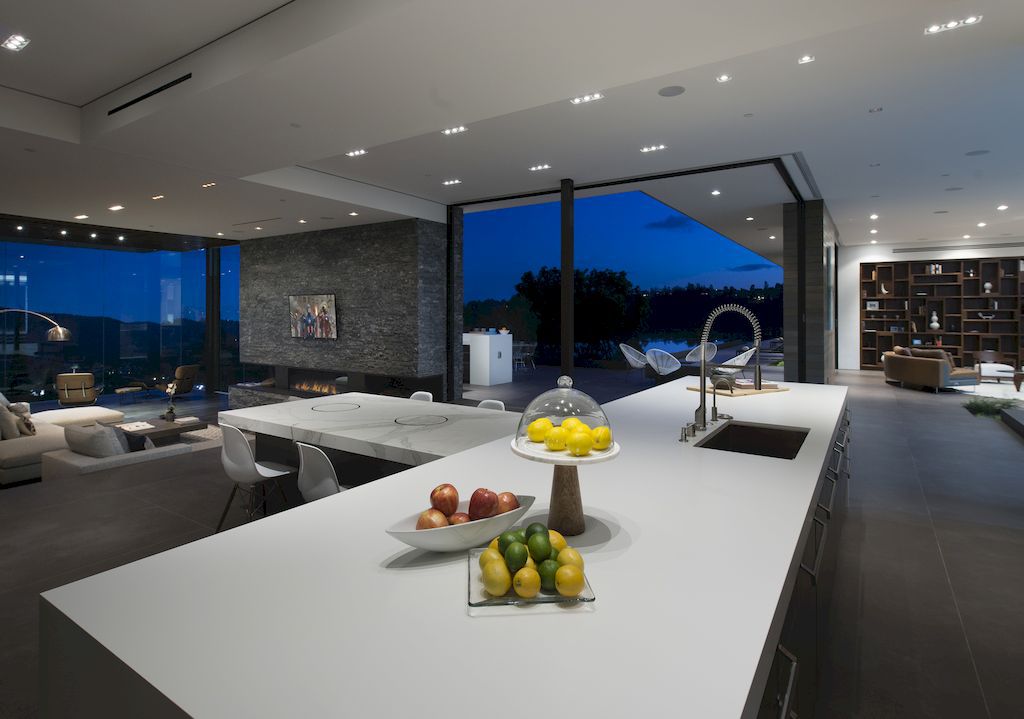 The Benedict Canyon House Gallery:
Text by the Architects: Our client, who is from the sports world, wanted an open-plan house for entertaining but also a photography studio and a gallery space suitable for hanging his large art projects. Working with Barry Chase of CMF Homebuilders and Linda Dahan of Highfire Interior Design, the project began with an empty hilltop lot but required a 10-foot high retaining wall to create a sturdy level pad for building. A spiral driveway leads to the property, which then opens to the car park and entrance walkway. On the left, is the upstairs studio space, accessible via stairs that rise up over the first reflecting pool. Wide horizontal pavers guide the eye up to the house where water surrounds the entrance, flowing between the steps, and meeting a chiseled marble ledger stone wall.
Photo credit: William MacCollum| Source: Whipple Russell Architects
For more information about this project; please contact the Architecture firm :
– Add: 15233 ventura blvd, suite ph9, sherman oaks, ca 91403
– Tel: (323) 962-5800
– Email: [email protected]
More Houses in United States here:
---