Elegant Plett 6541+2 House was designed by SAOTA and located in the coastal town of Plettenberg Bay on the famous Garden Route, South Africa. It falls within a pristine and unique environment, nestled at the foot of the Robberg. Taking advantage of the large dune across the majority of the site, the views were maximised by elevating the living levels to above natural ground level, terracing built forms down the dune. Hence, this house with the beach-front location provides a great view and access to the beach that has varied vegetation and rolling dunes which are the building's advantage to elevate the living levels above the natural ground.
This 6-bedroom house features an elegant and minimalist contemporary design that doesn't need to overwhelm in order to impress. Sculptured rectangular forms, linear elements, large areas of horizontal glazing, timber cladding and expansive external terraces are the principal elements of the design. Besides, each aspect of the house has a terrace or deck. So, the linear open plan composition of the interior spaces allows views from every room. Moreover, this elegant Plett 6541+2 house brings the luxurious living spaces, include wonderful living room; dining room; kitchen; bedroom; bathroom, infinity pool, relaxing patio and garden. Also, the simple choice of materials complements the sculptural form of the house and natural fynbos for the external. Thus, it offers a link between the house and the nature around it and also offers a beauty and color tone that warms the space and makes it feels like home.
The Architecture Design Project Information:
Project Name: Plett 6541+2 House
Location: Plettenberg Bay, South Africa
Project Year: 2010
Designed by: SAOTA
Interior Design: Daniela Priebatsch & Emi Cavalieri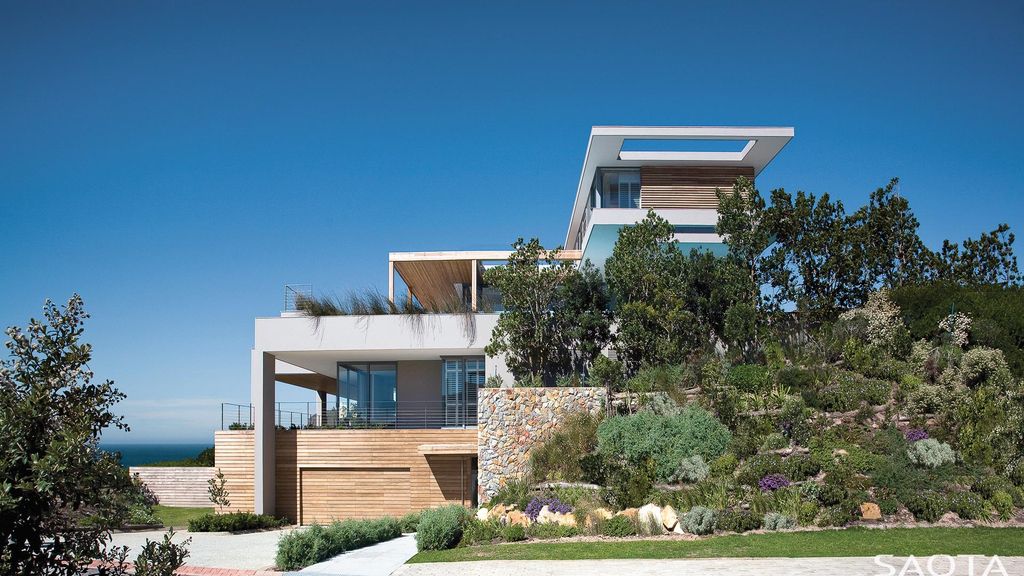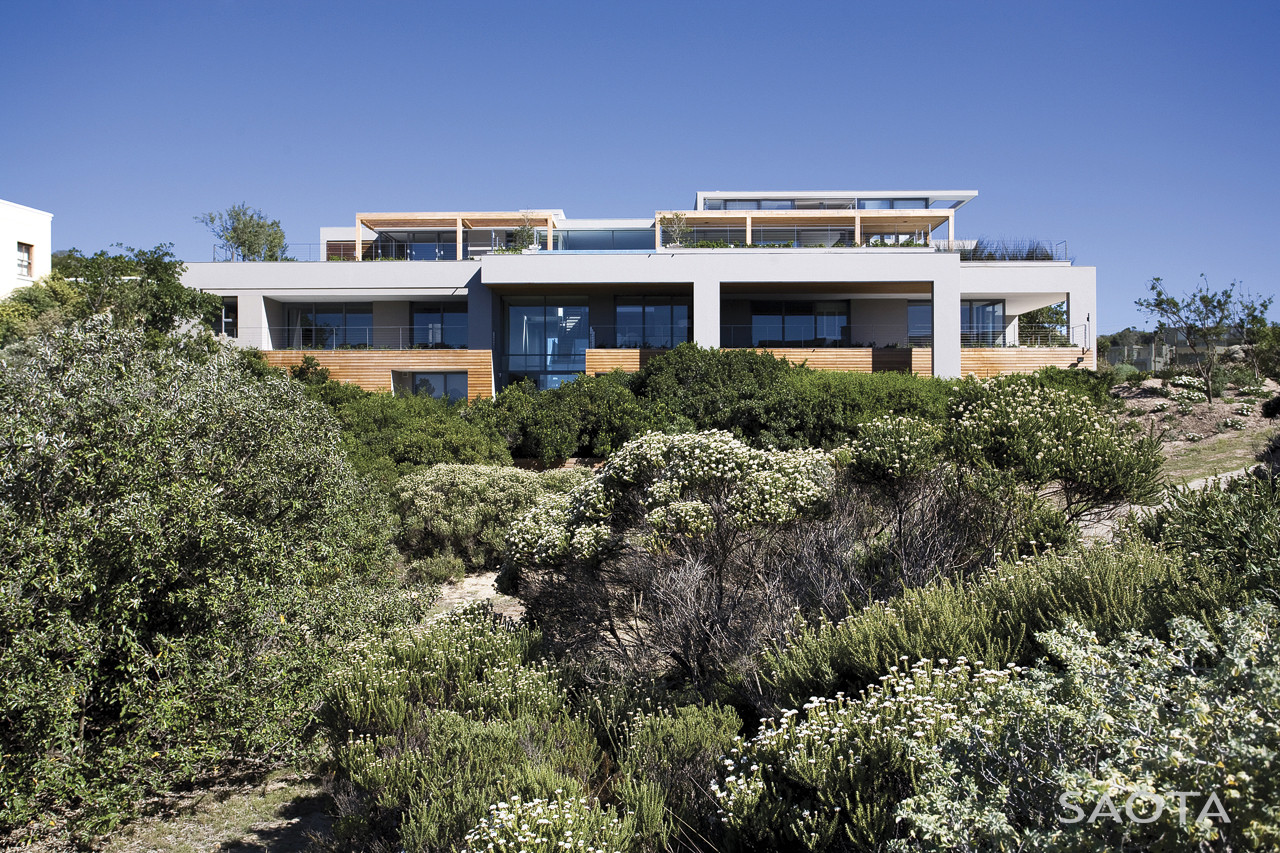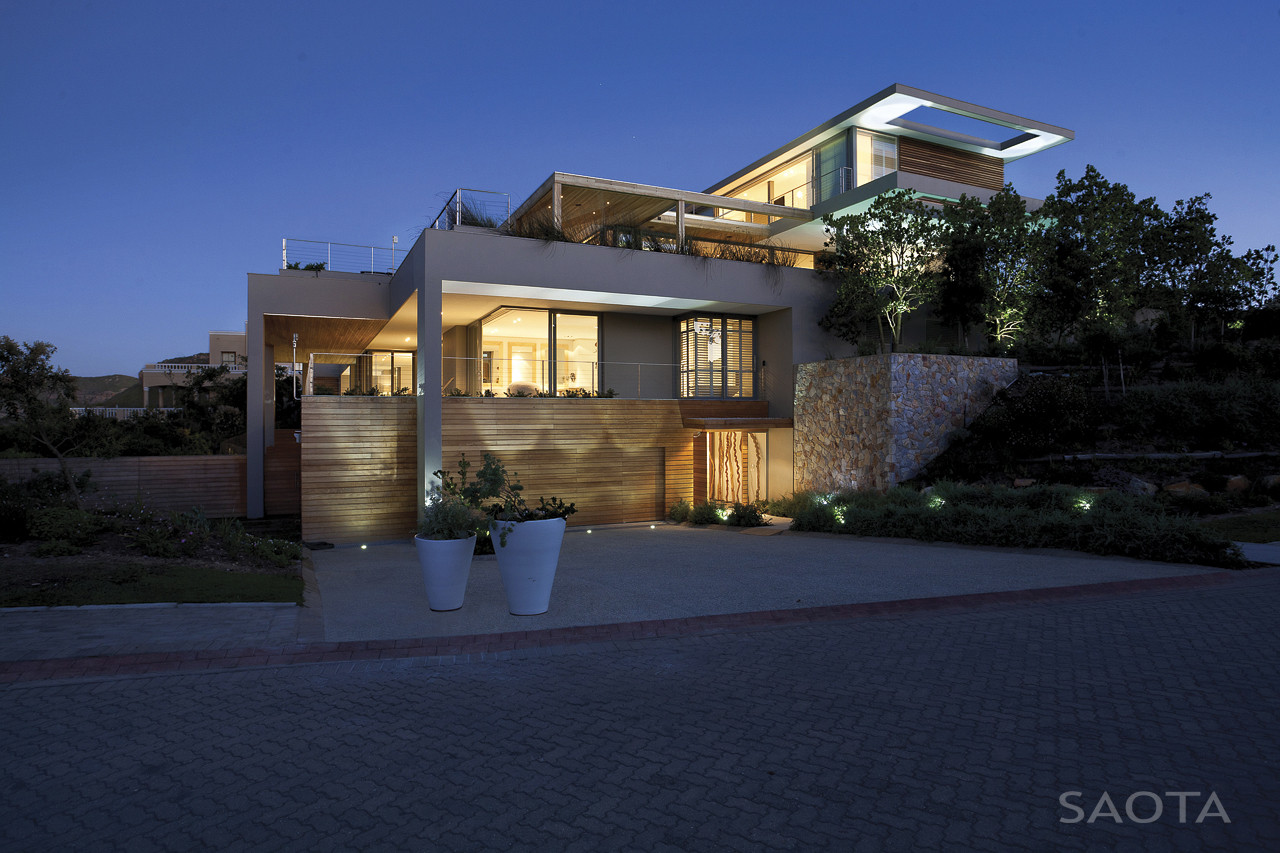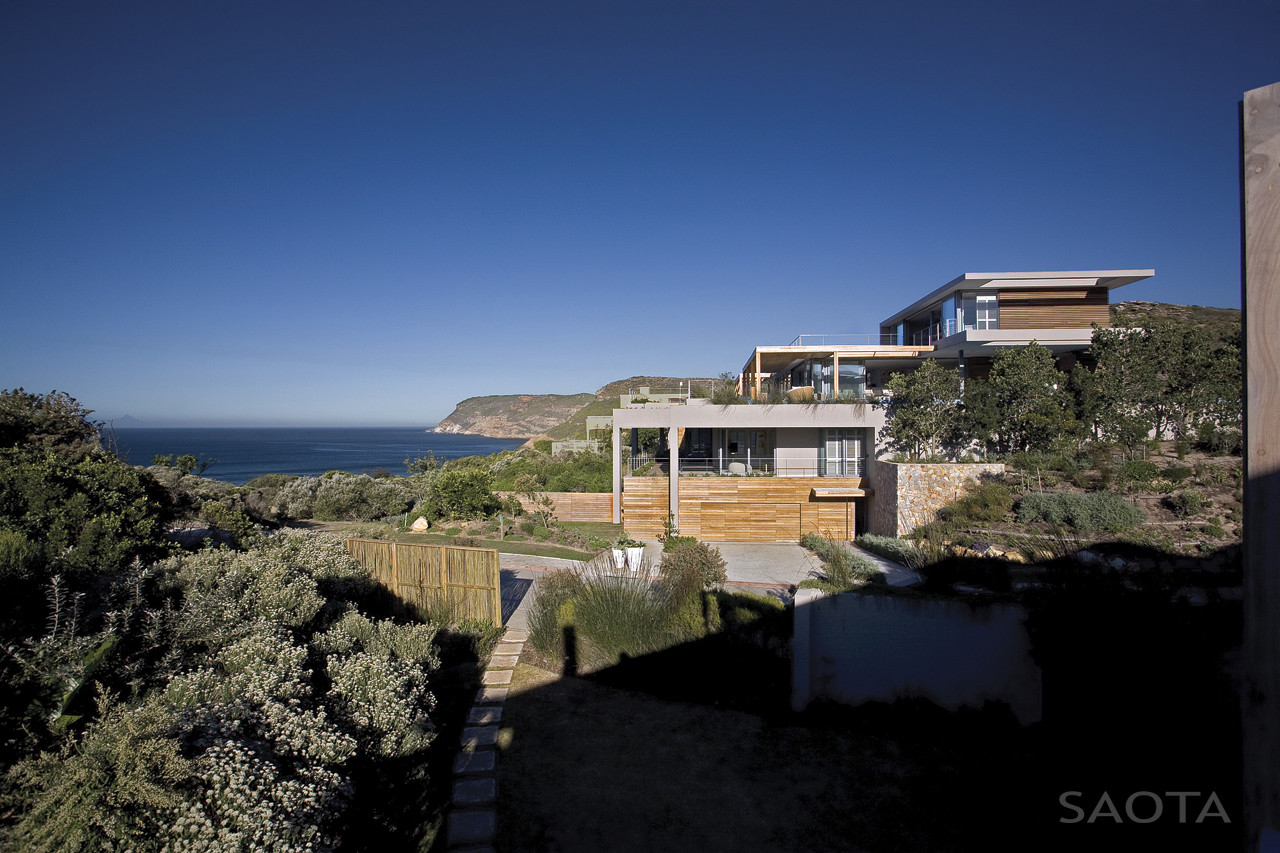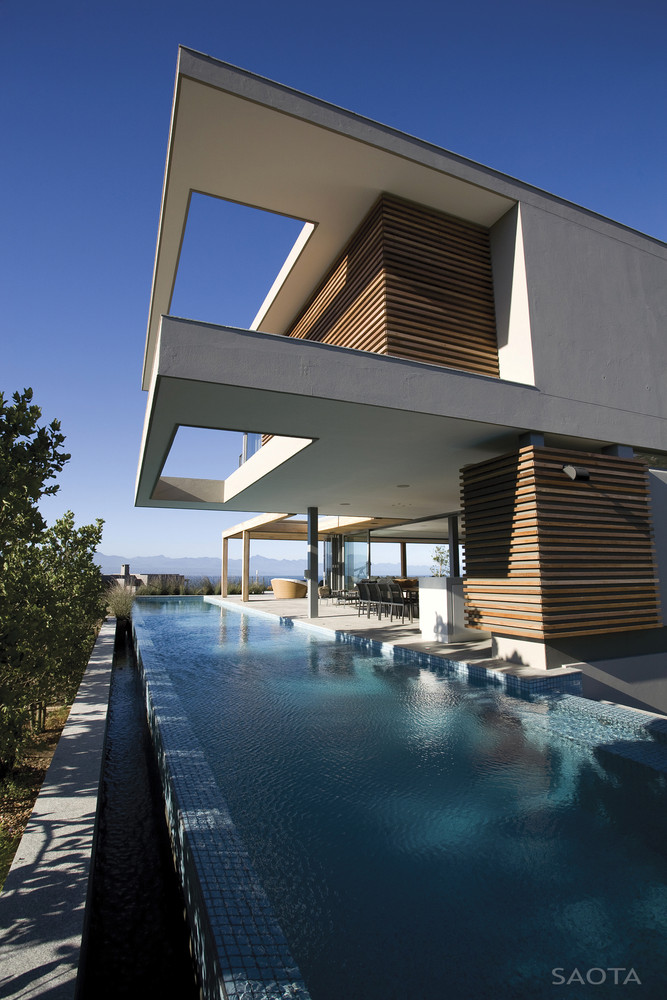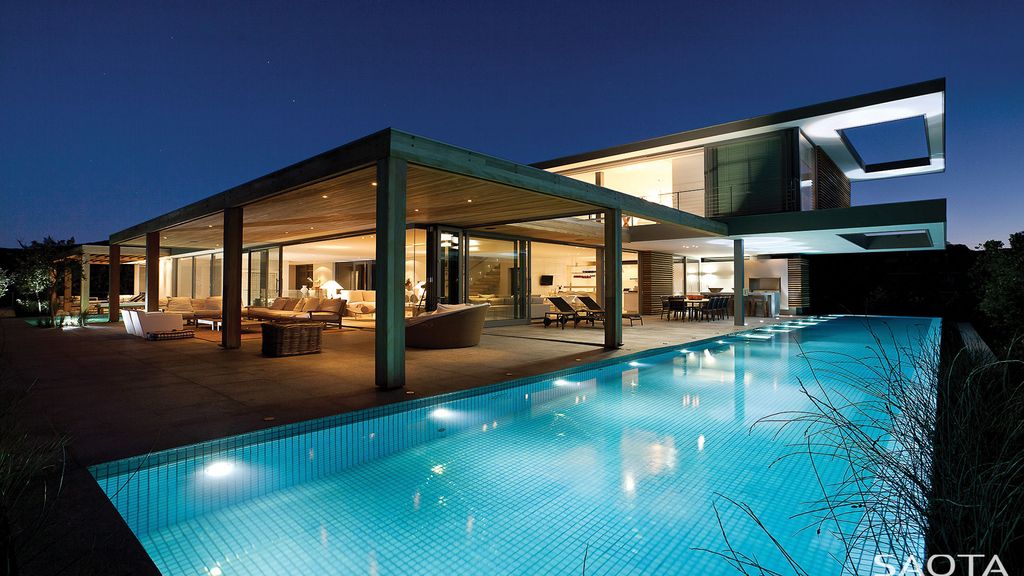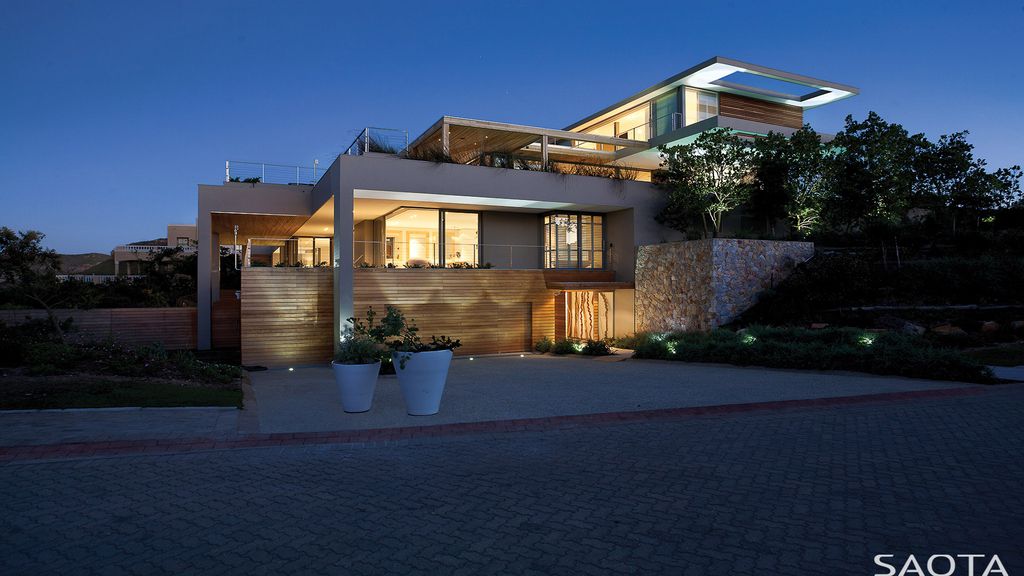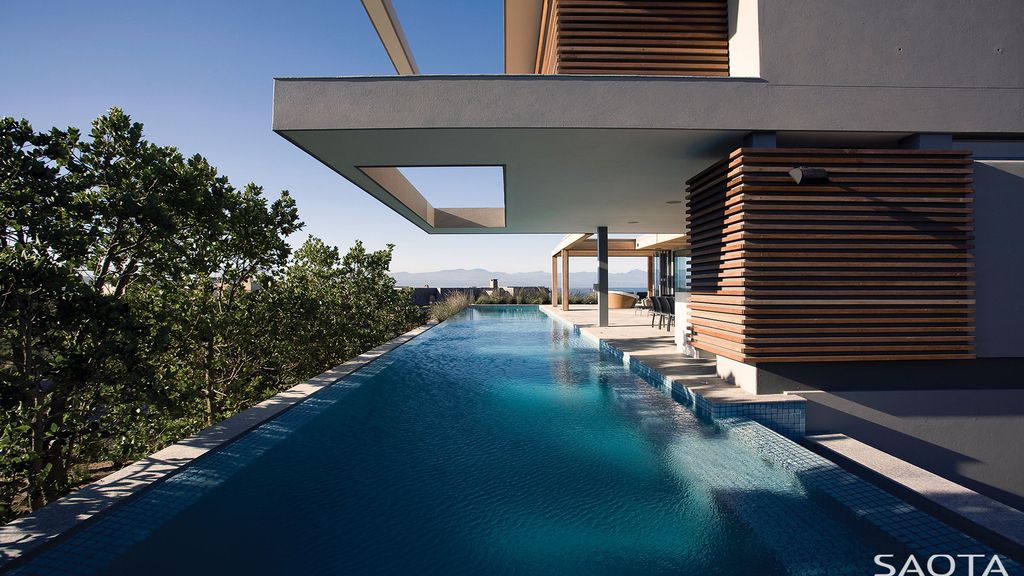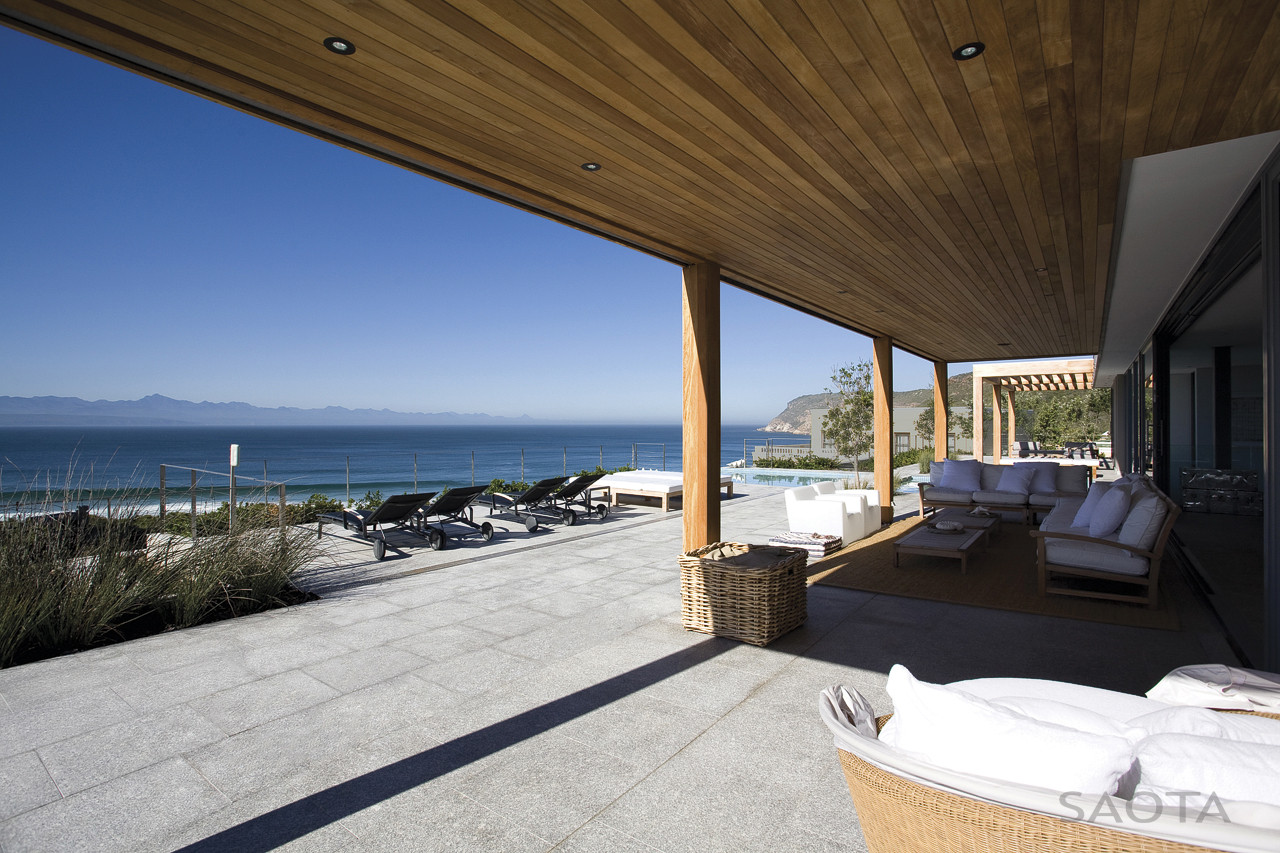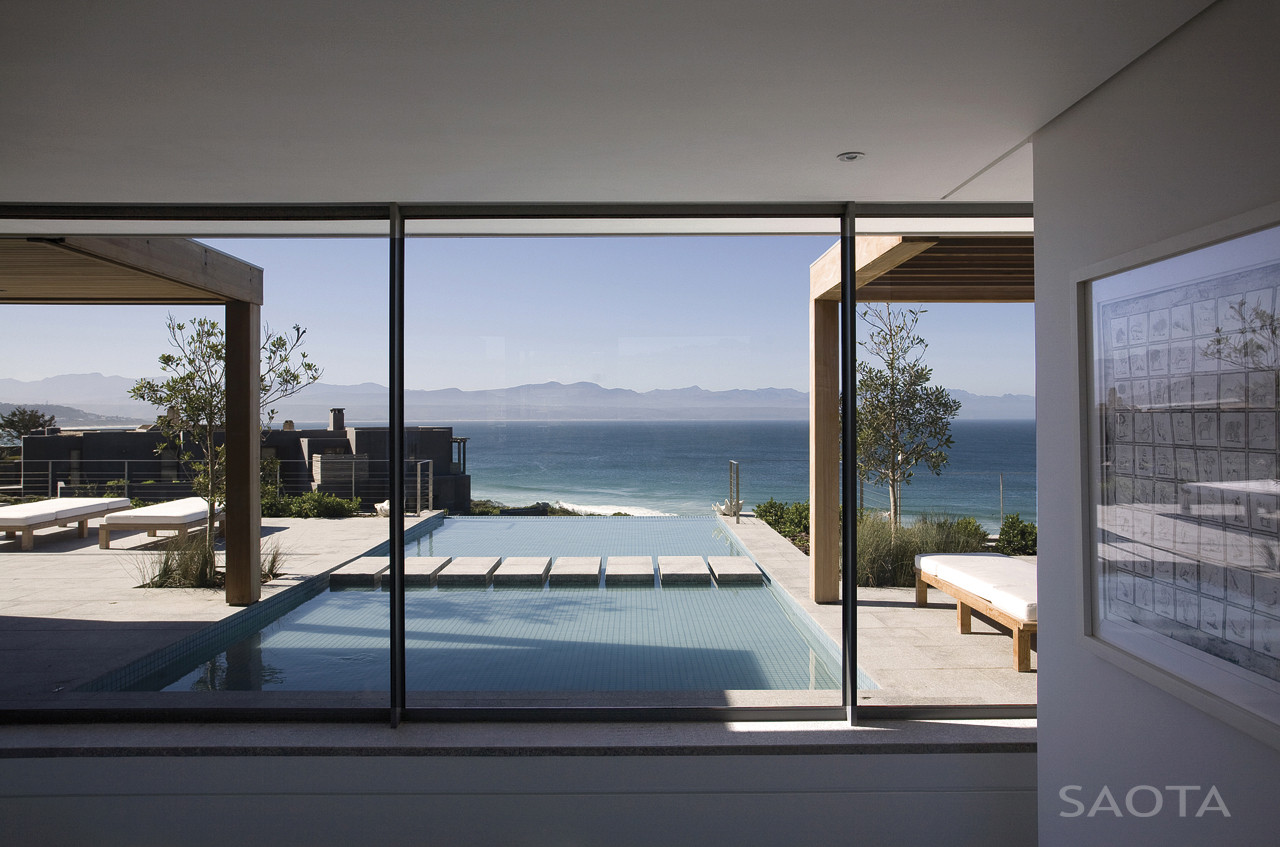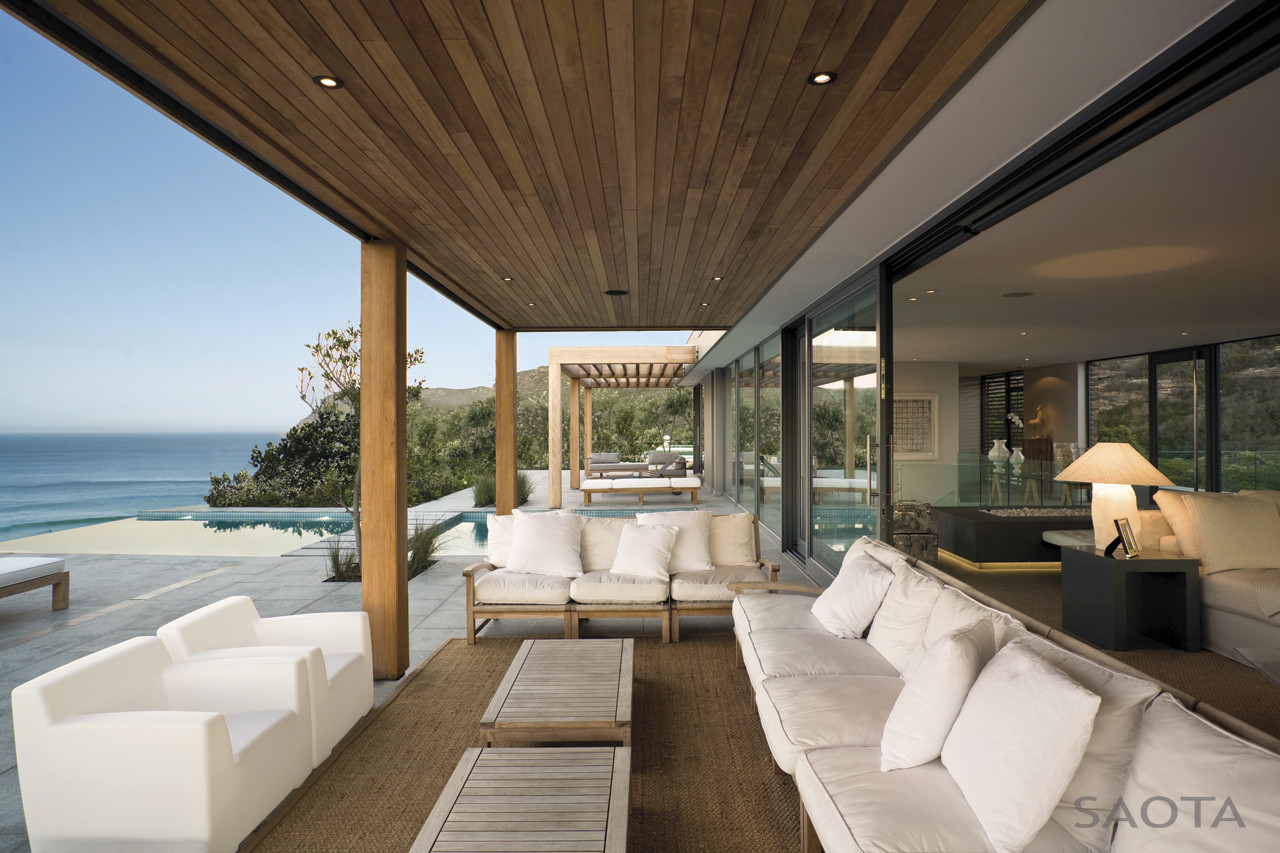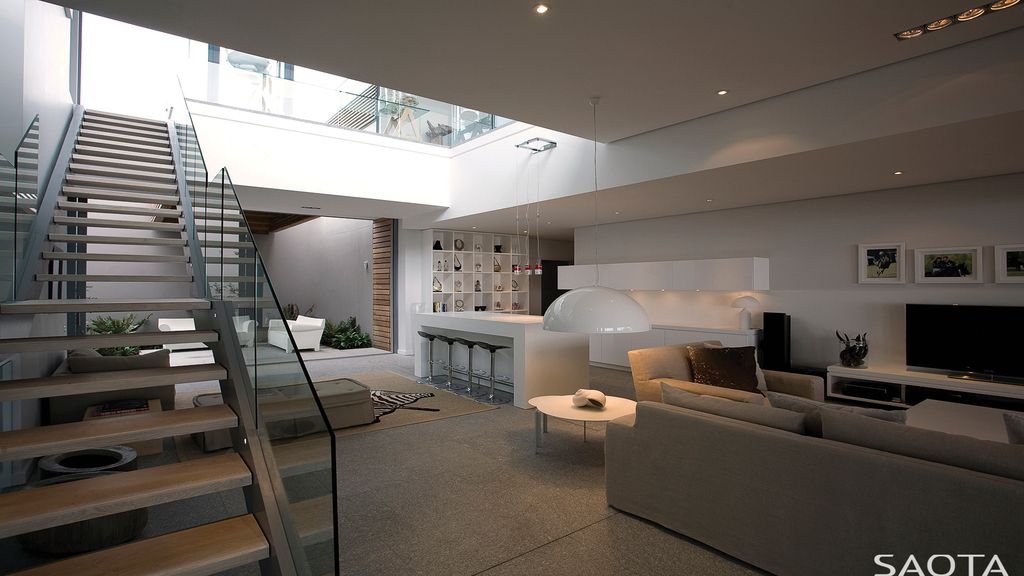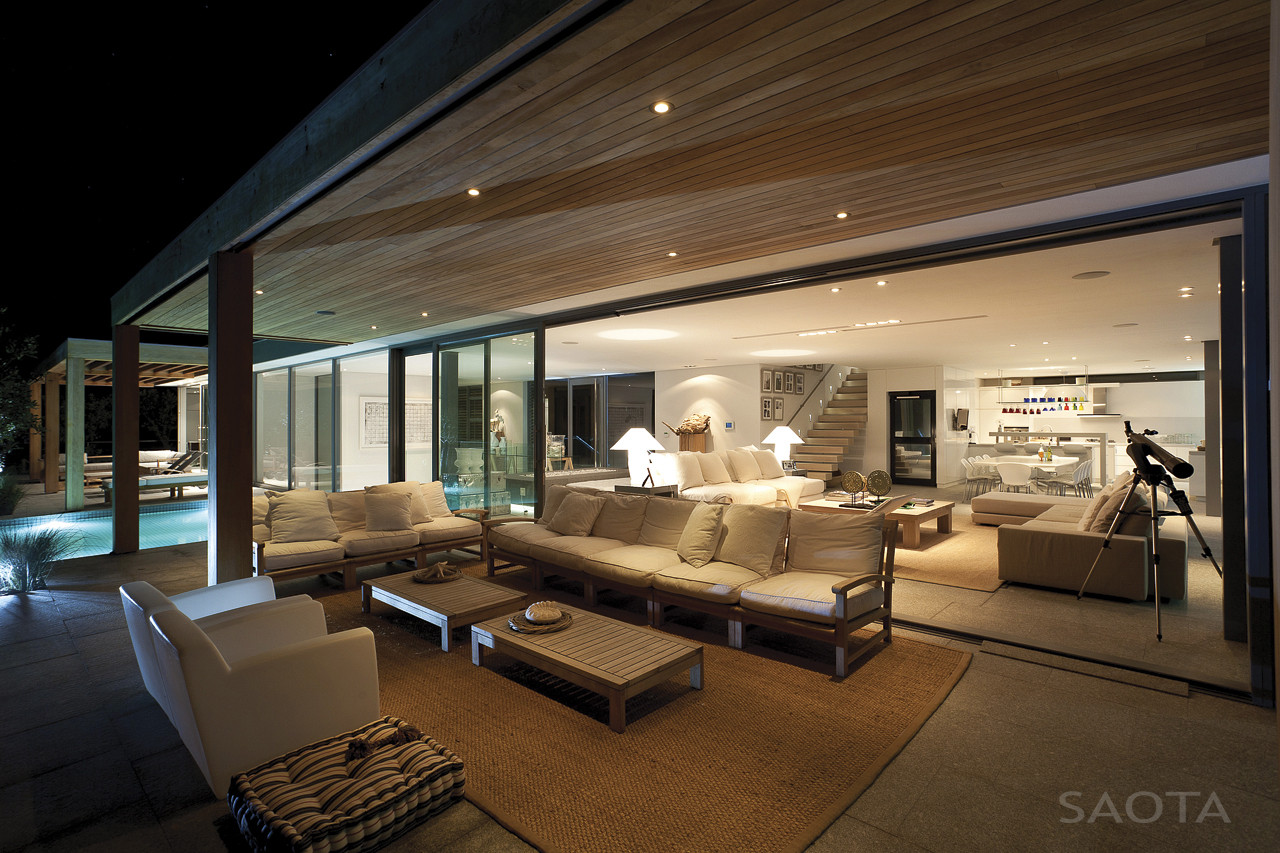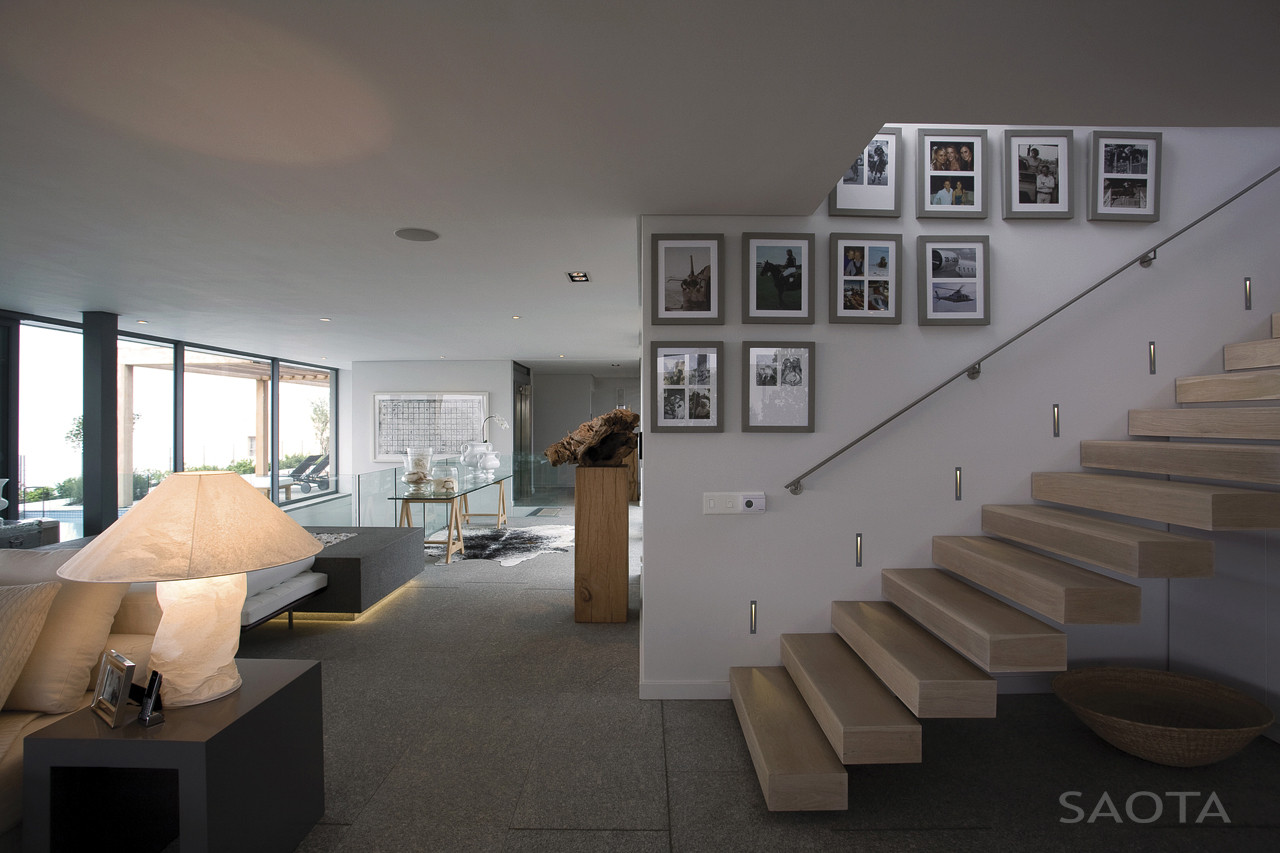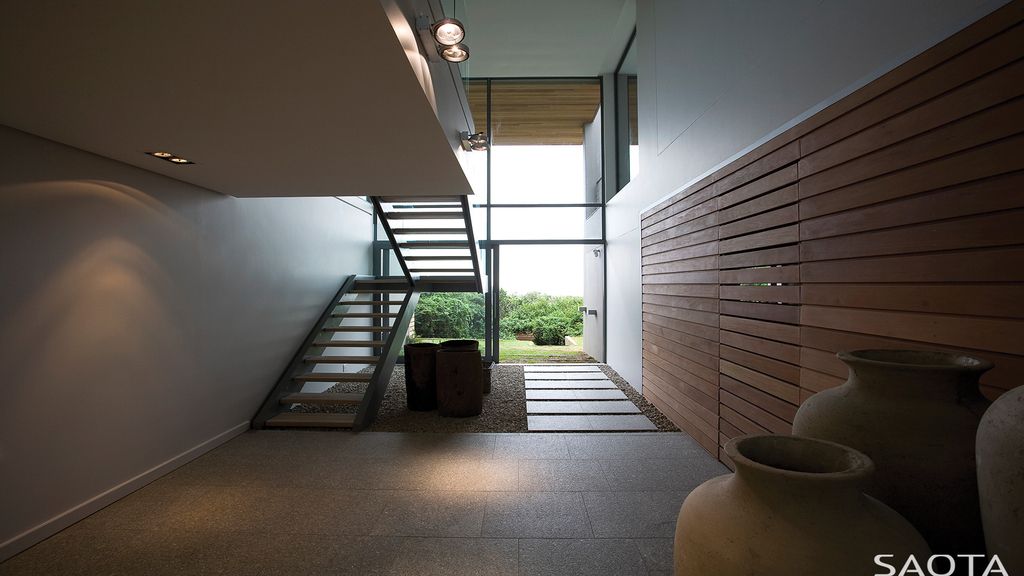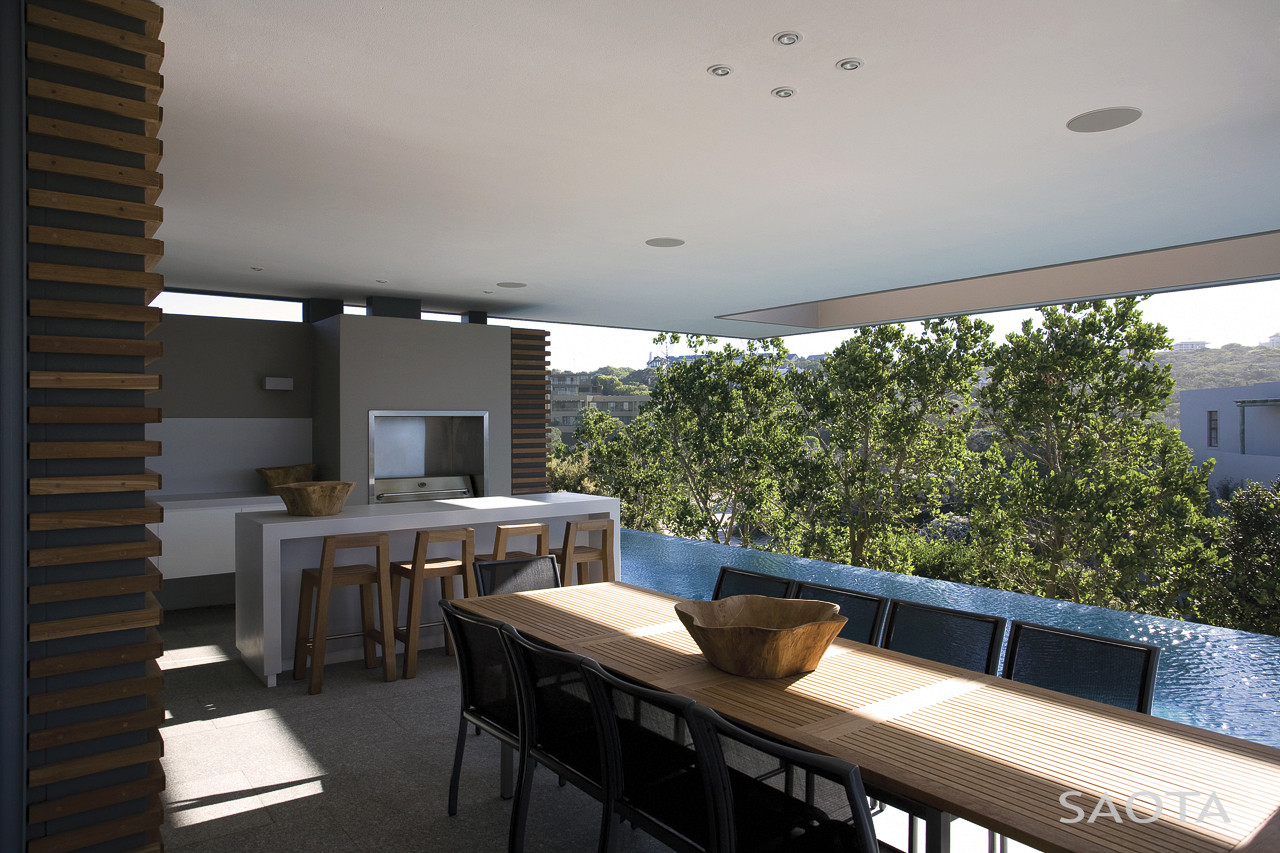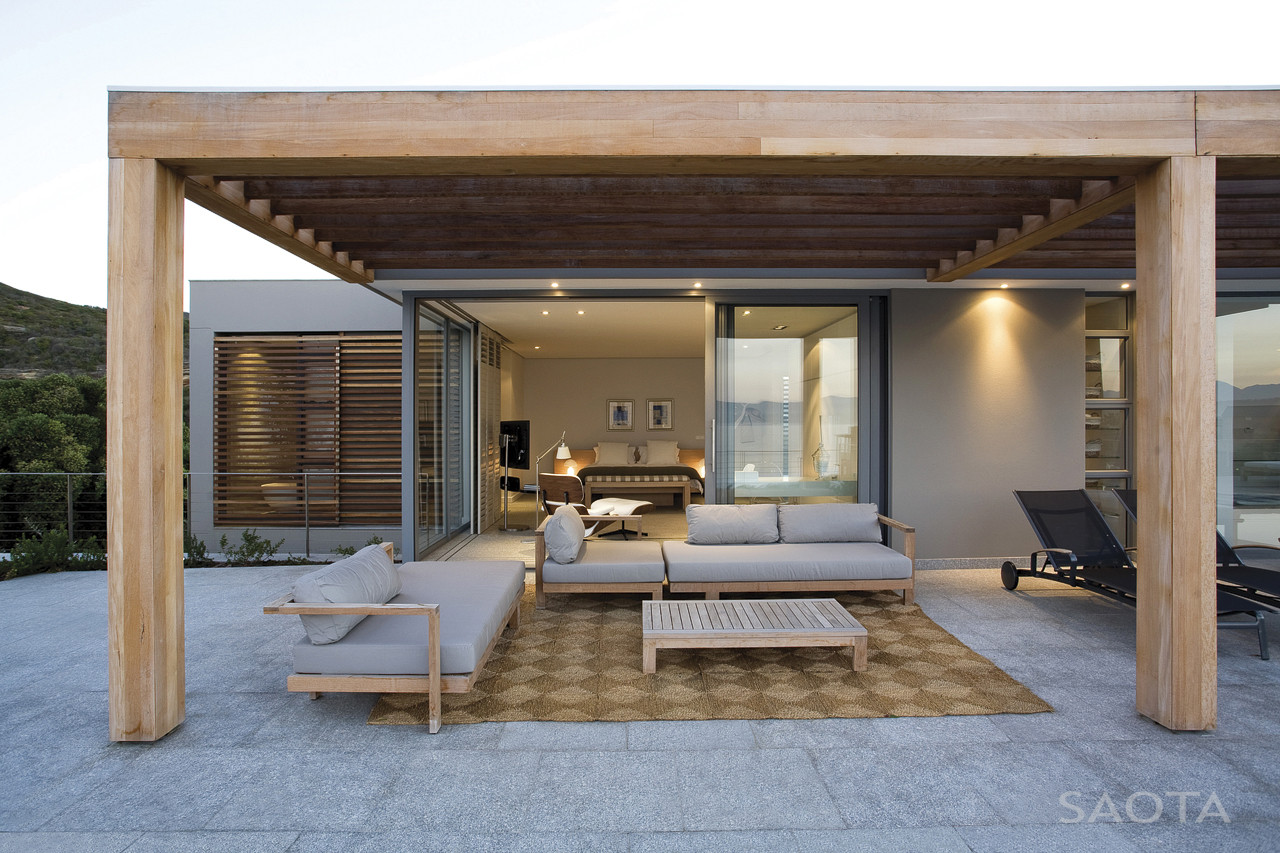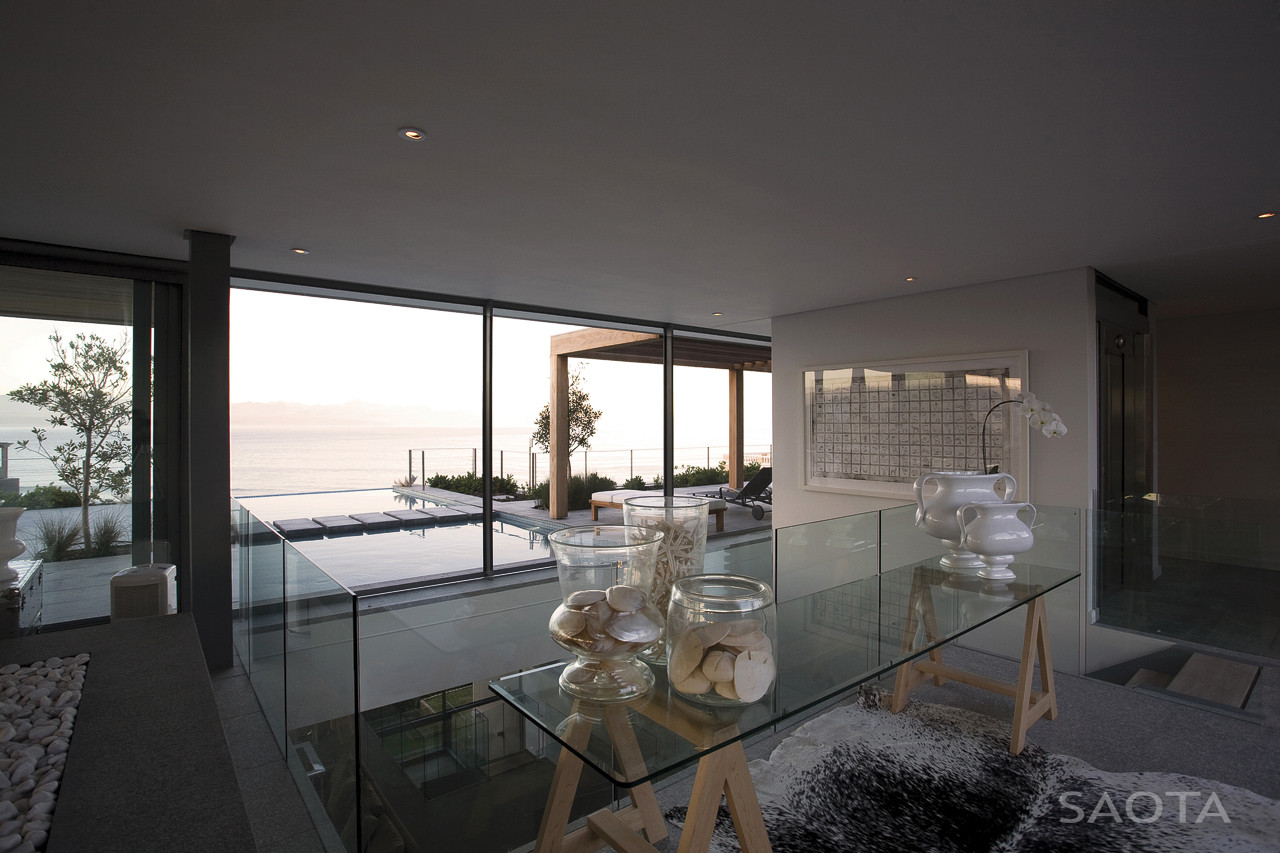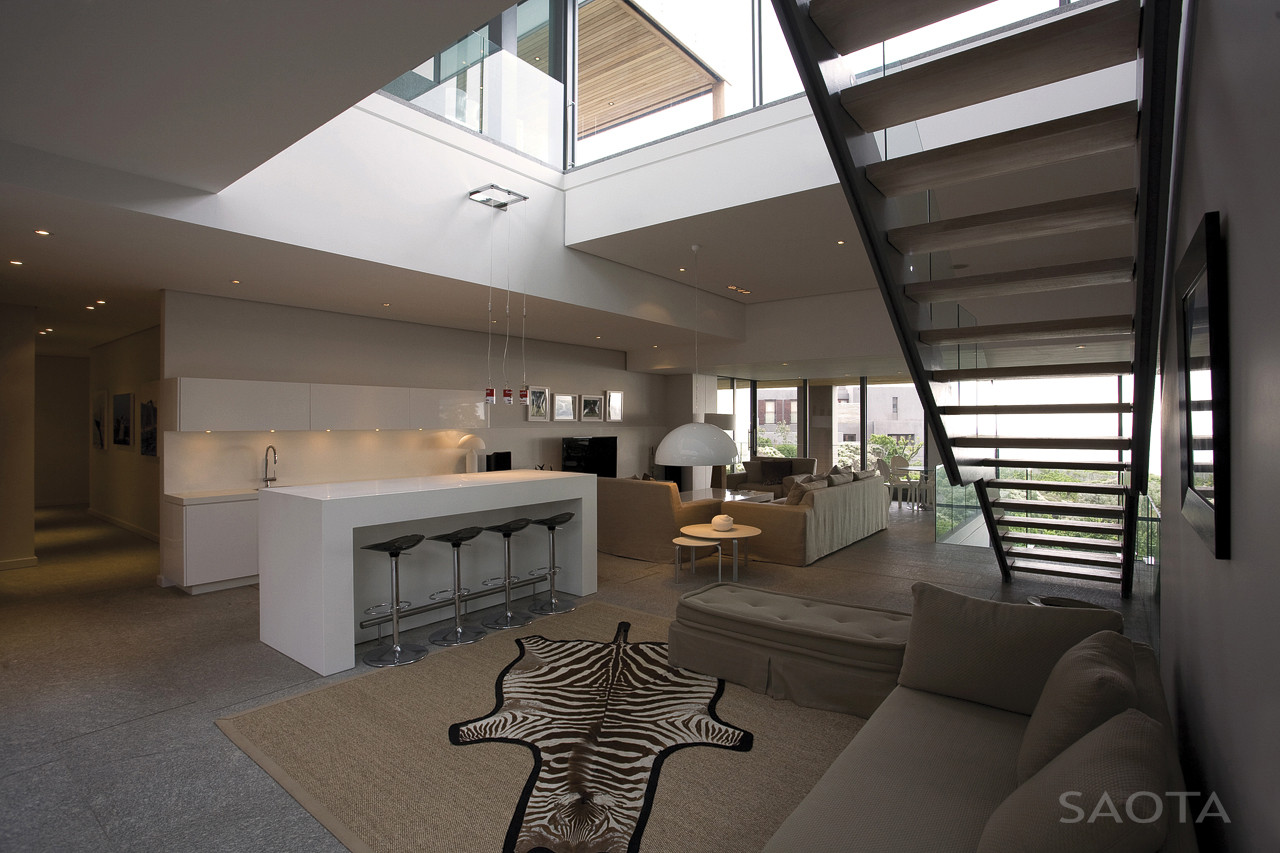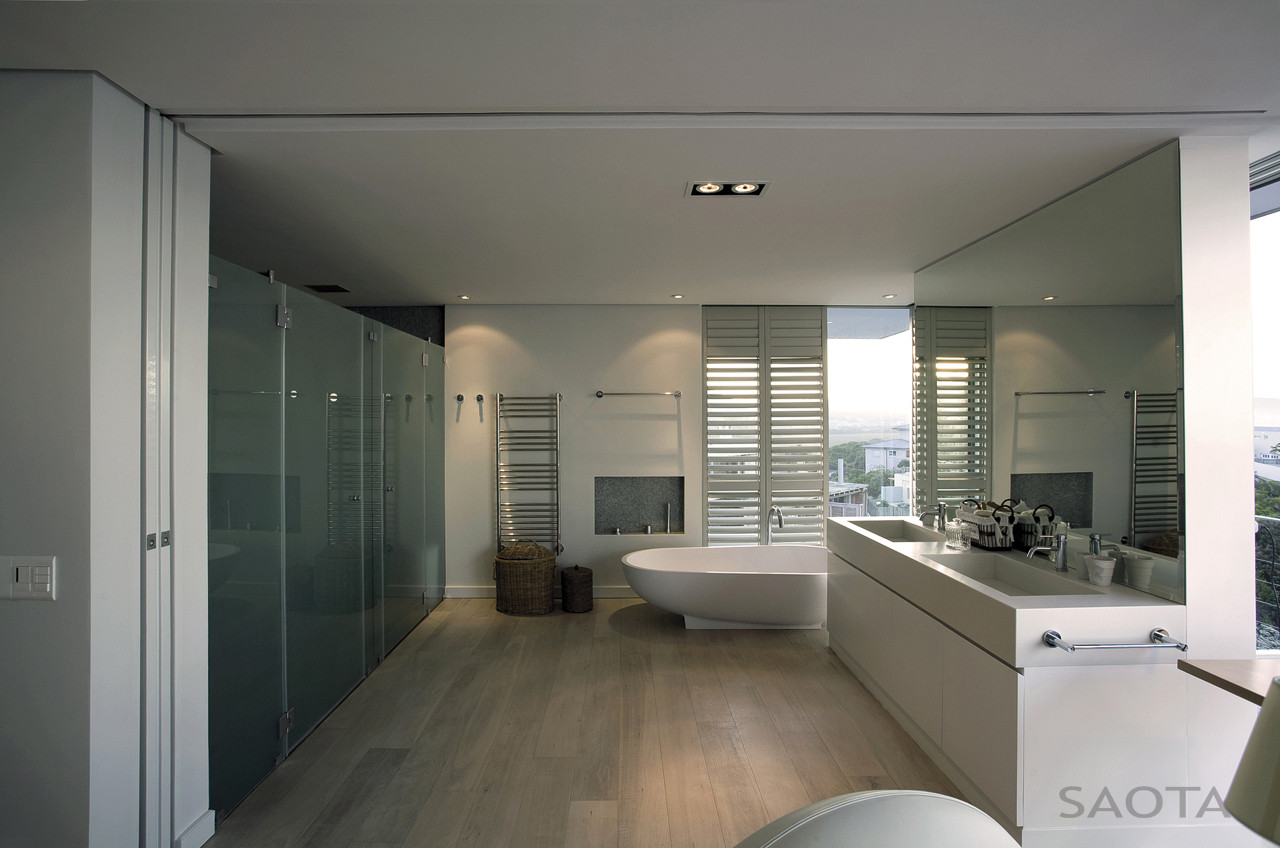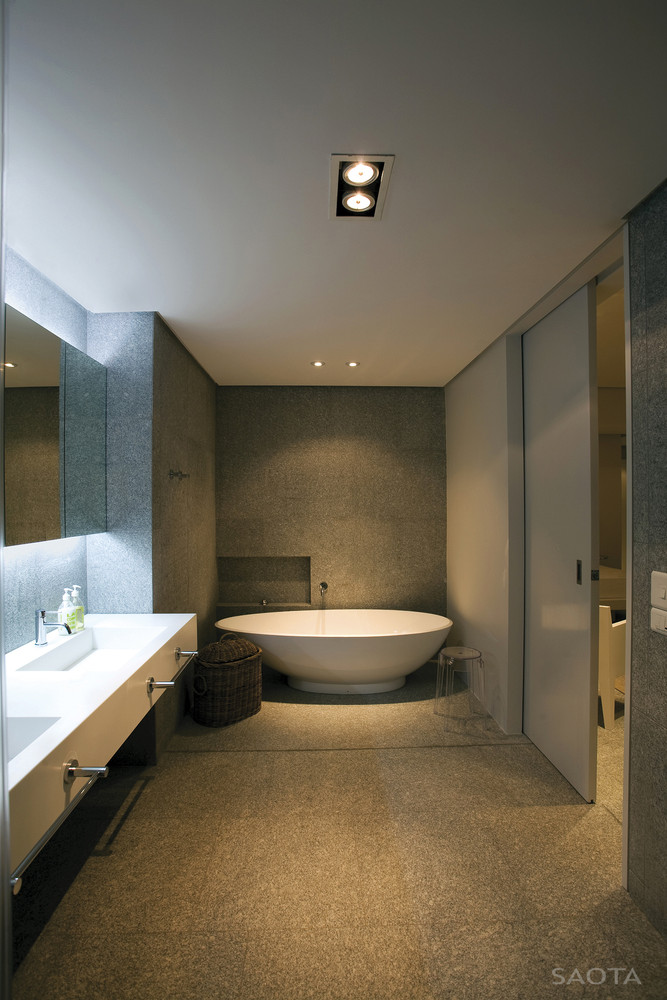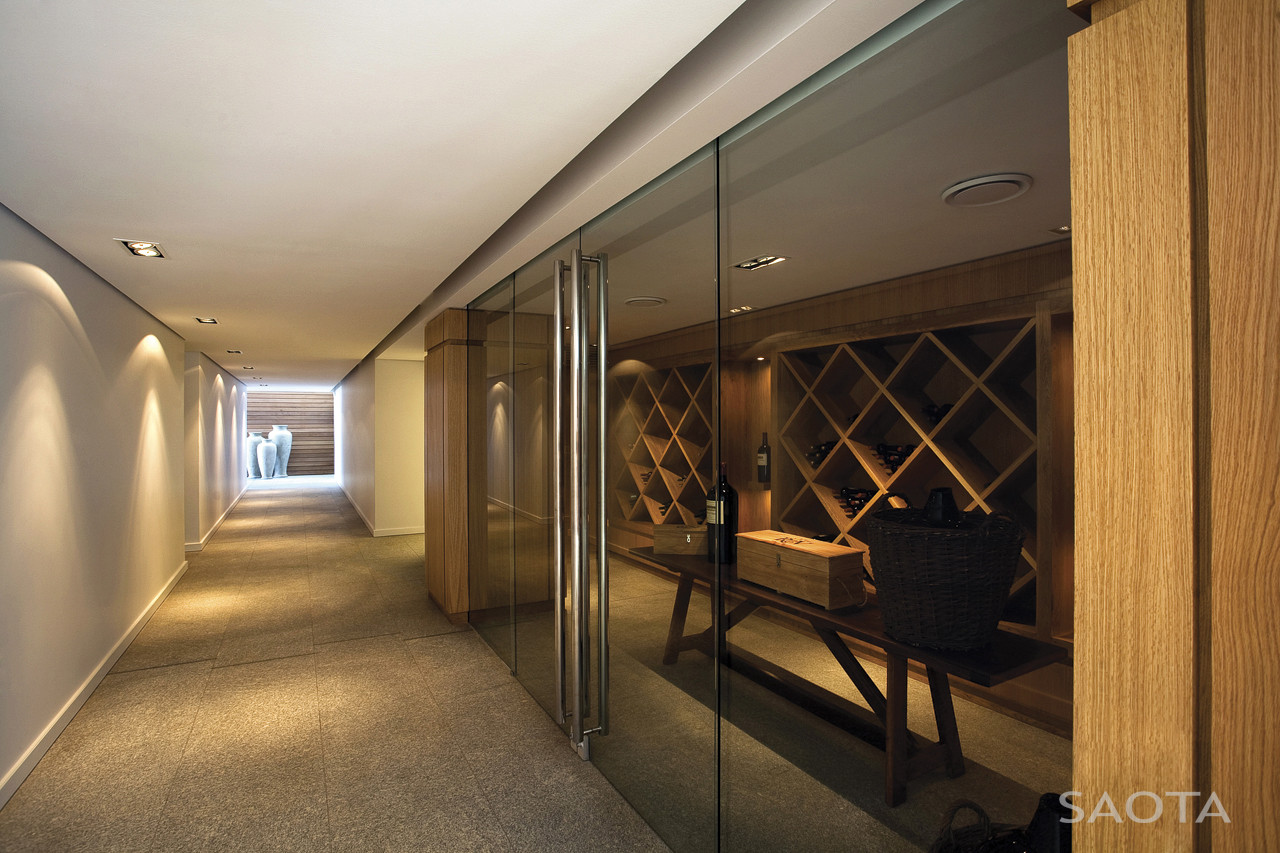 The Plett 6541+2 House Gallery:
Text by the Architects: The clients requested a 6-bedroom family home with understated elegance and quiet grandeur, indoor / outdoor living spaces and uninterrupted views, with a "lived-in beach-house" feel.
Photo credit: | Source: SAOTA
For more information about this project; please contact the Architecture firm :
– Add: 109 Hatfield Street, Gardens, Cape Town, 8001
– Tel: +27 (0)21 468 4400
– Email: [email protected]
More Tour of Elegant Houses in South Africa here:
---