Kalyvas House designed by Di Frenna Arquitectos with the main idea was to create more intimate moments that were in balance with the great views of their surroundings. Indeed, Kalyvas House is completely integrated into its environment that is located in a single condominium that respects more than 200 trees of Parota in the city of Colima, with a micro climate and a stream, being completely enveloped by this vegetation, taking advantage of it in all the senses.
Creating raised floors and tiles gives this work greater interest and constructive questioning. The central patio is destined to the pool and living area, this being the heart of the house. Also, creating a terrace surrounded by vegetation and a large ceiba that crosses the same. And, listening to the relaxing sound of the fountain as a whole of all its surroundings. In addition to this, the gardens are a fundamental part of the project, creating different atmospheres in each of the spaces, leaving that feeling of freshness.
The upper floor was destined to the rooms, leaving the main bedroom very private when joined with a wooden bridge that crosses the double height. Granting each room its own terrace to enjoy the surroundings of the condominium, its micro colima, ecosystem sunrises and sunsets. In this way to manage to separate the social area that is on the ground floor. Indeed, the main concept is to live abroad, having a unique space without the need for walls.
The Architecture Design Project Information: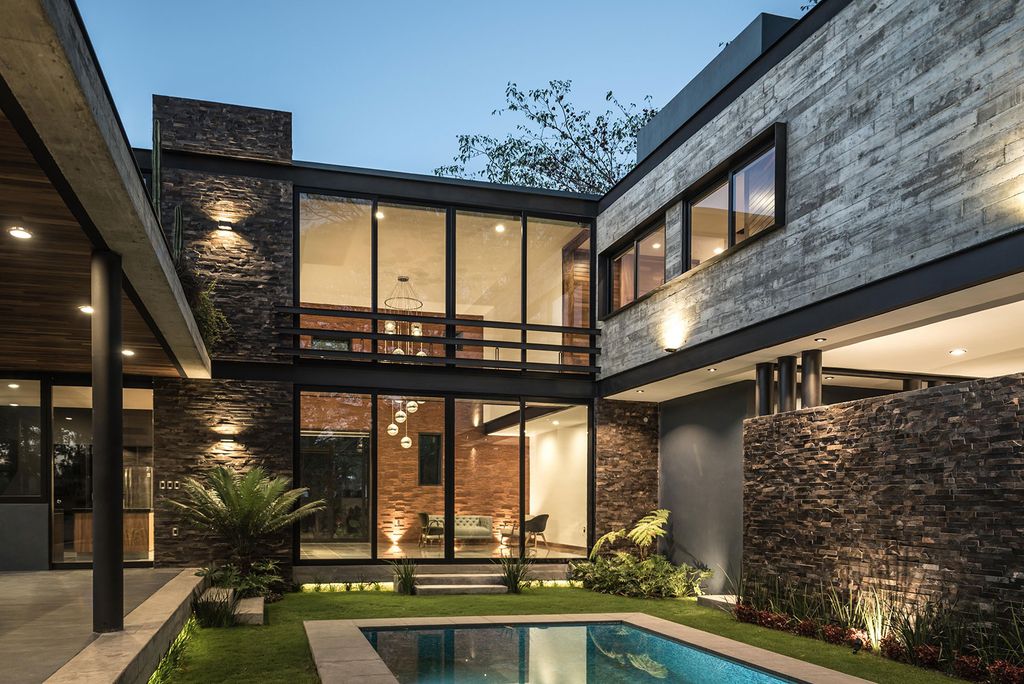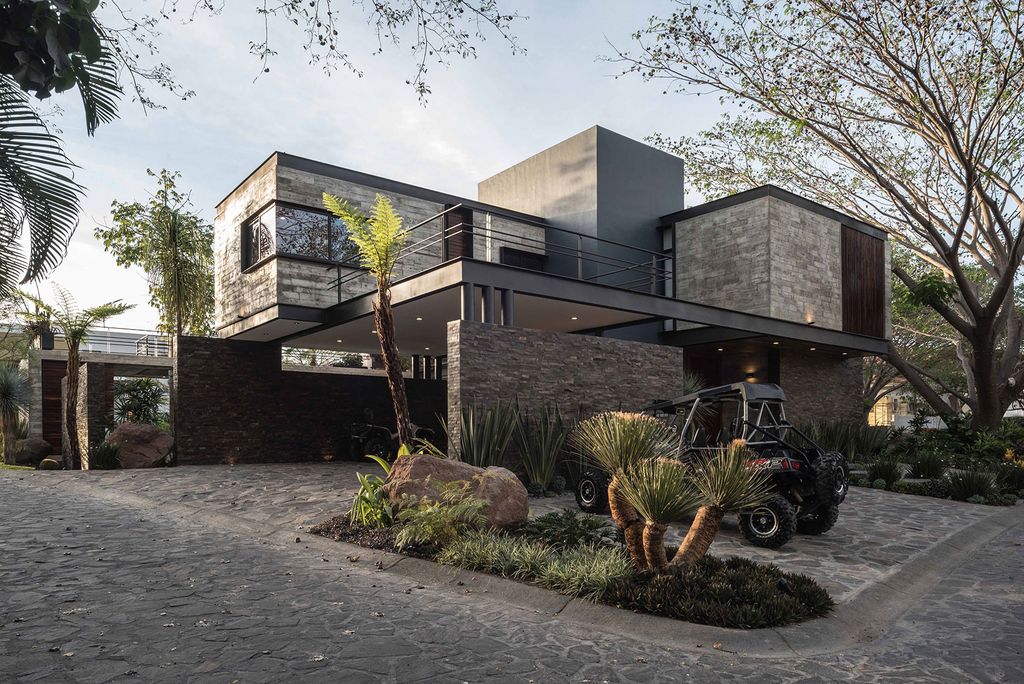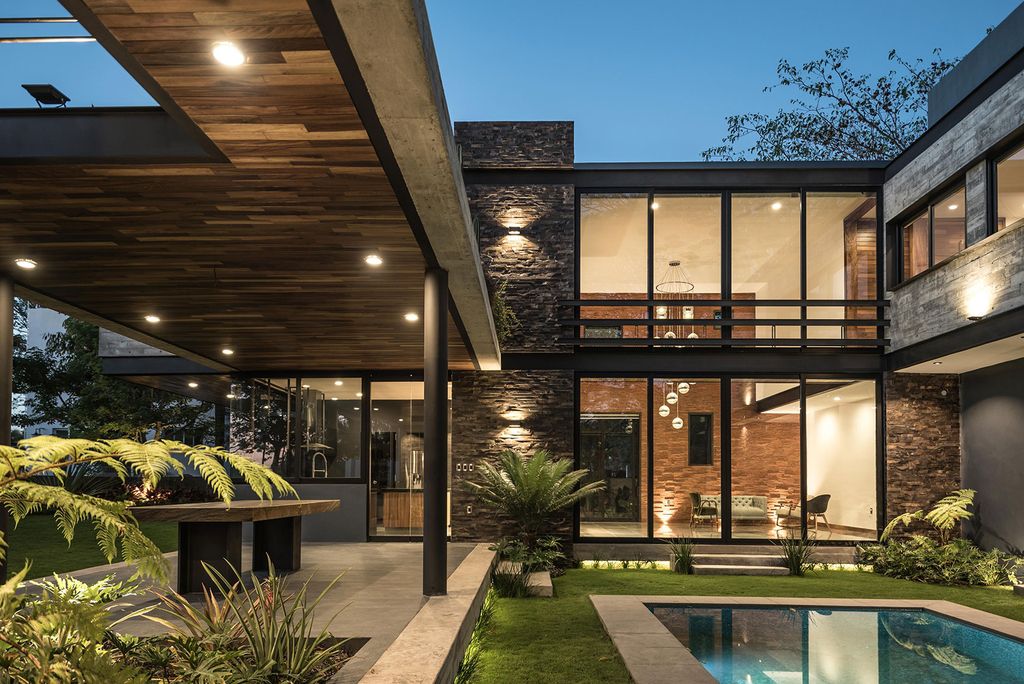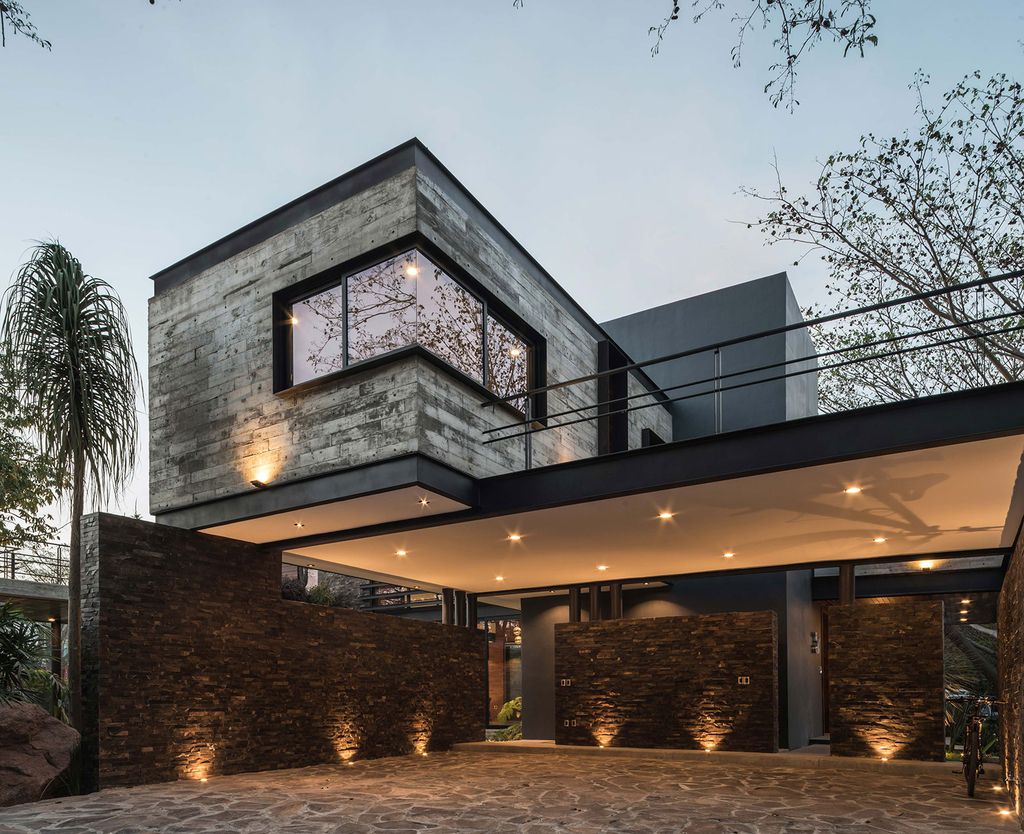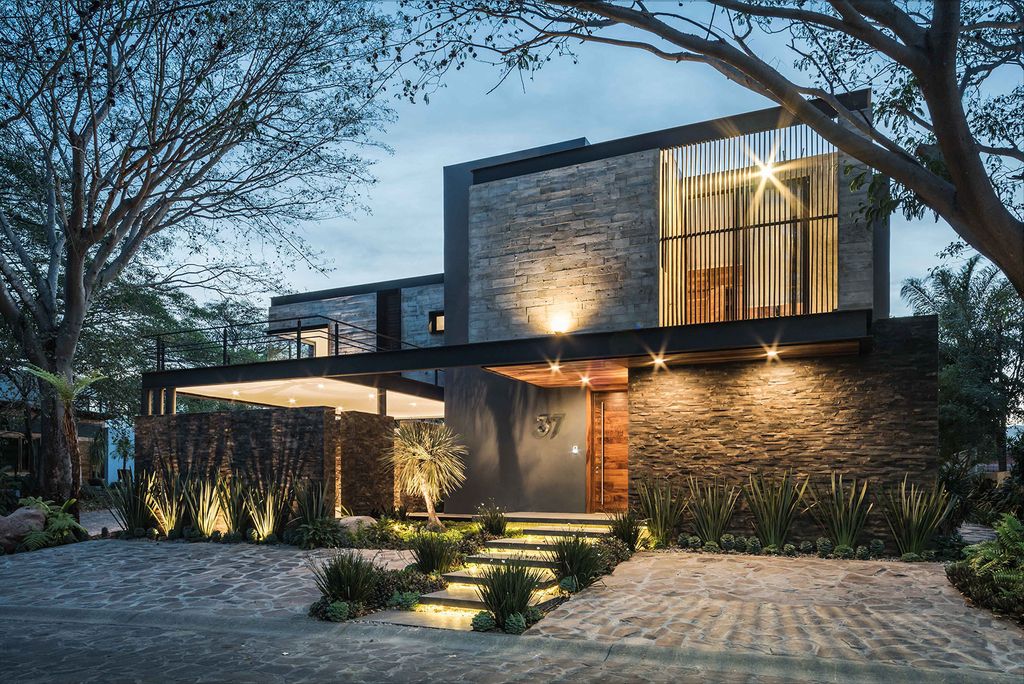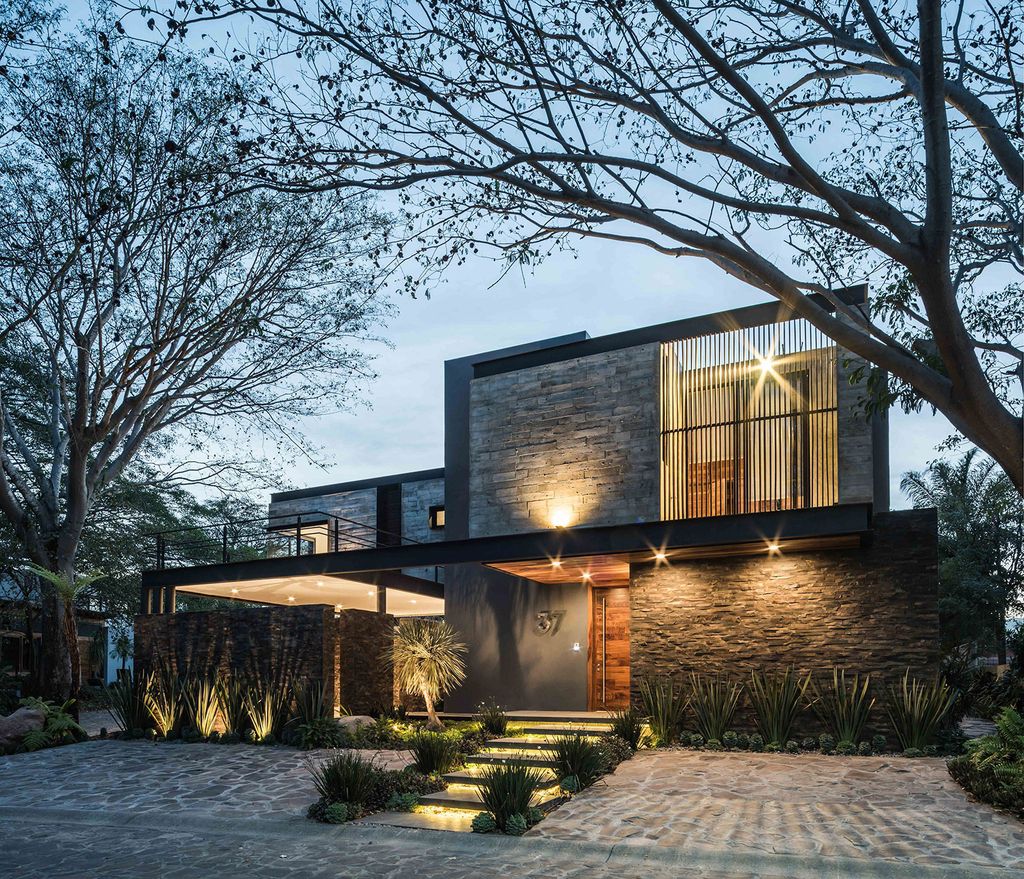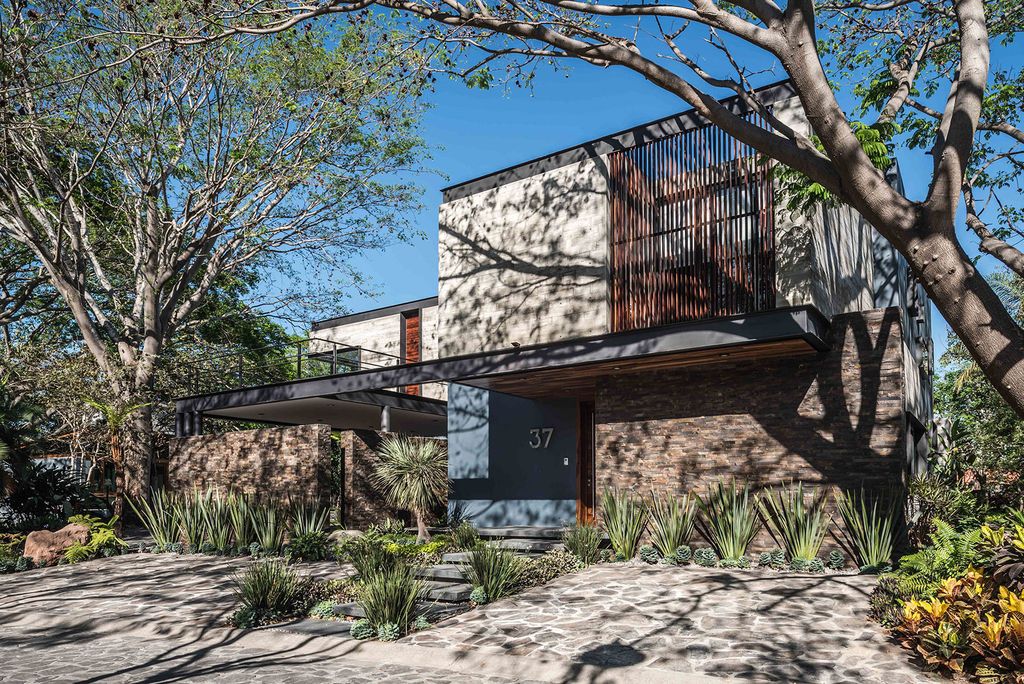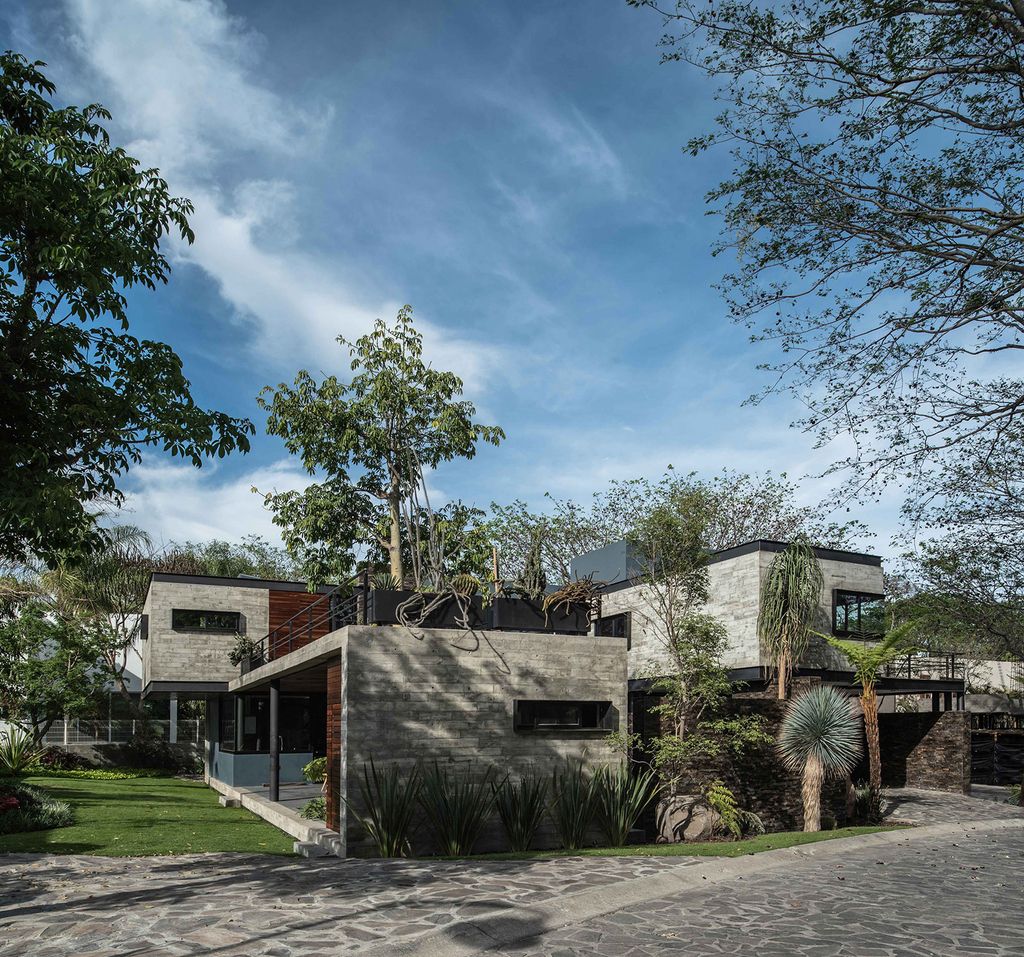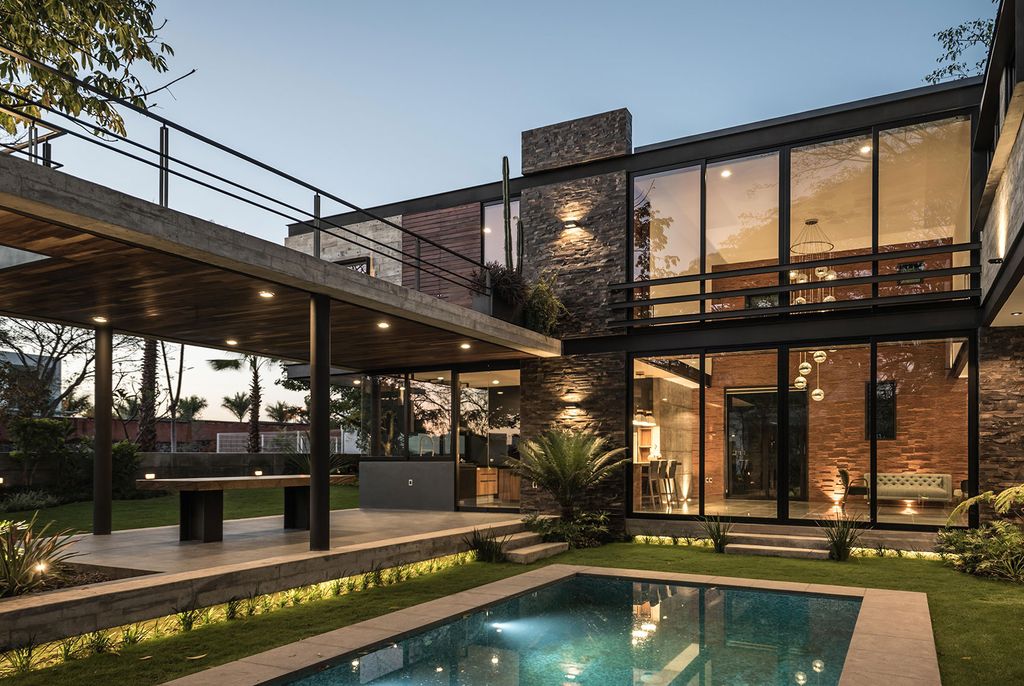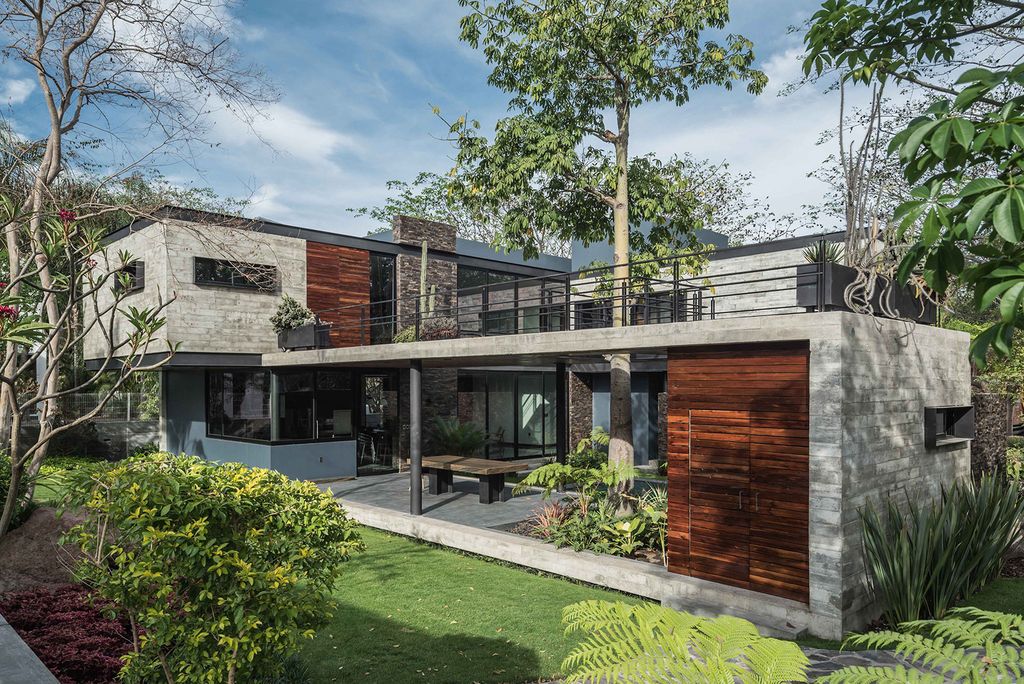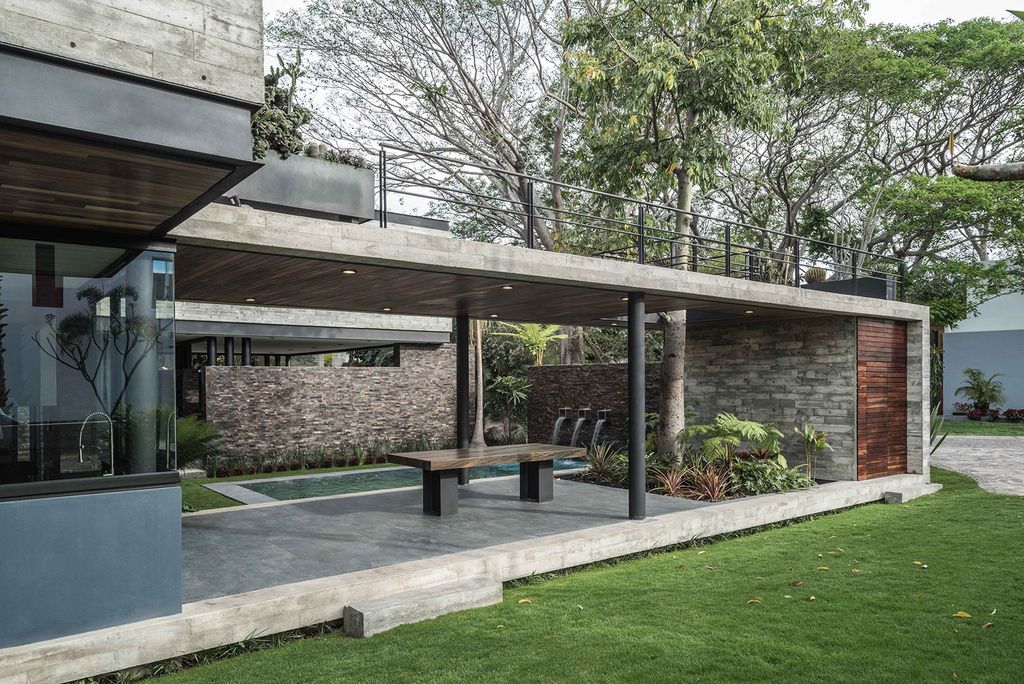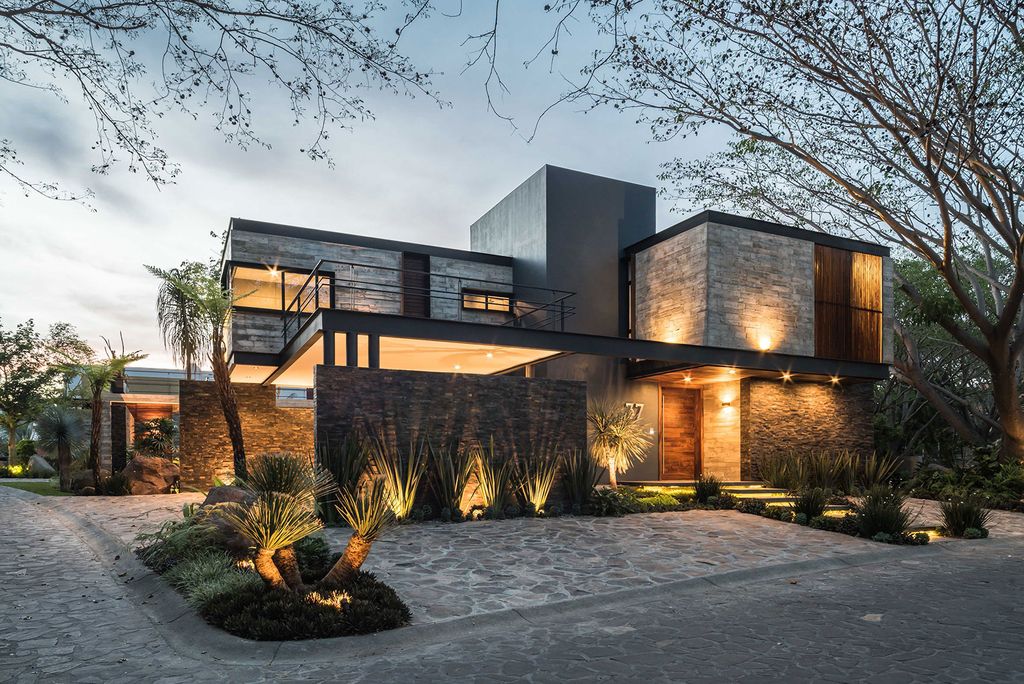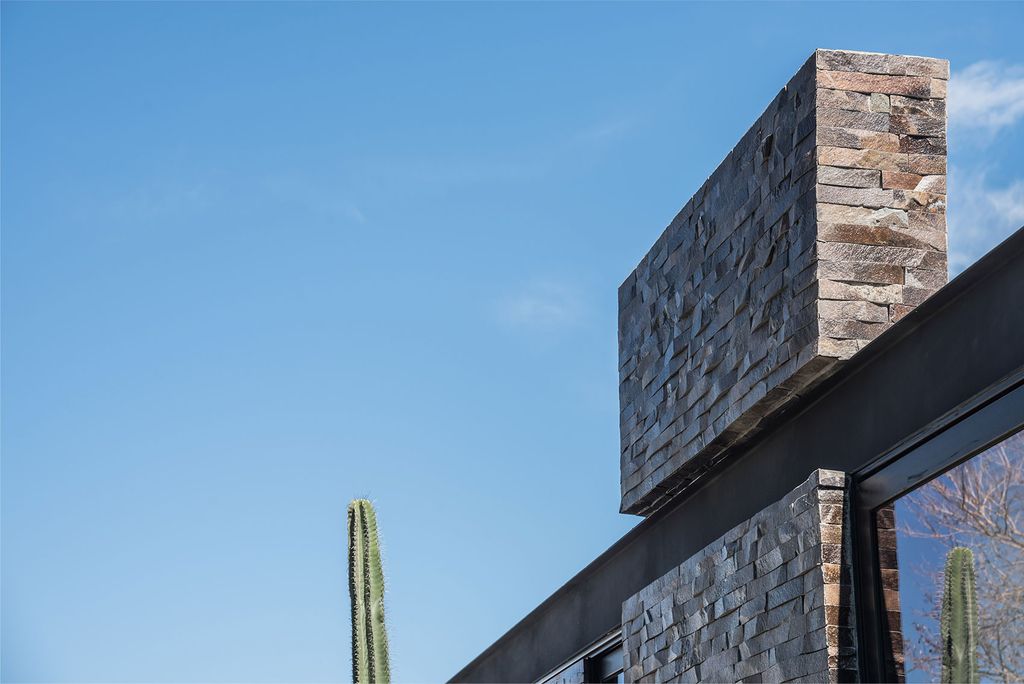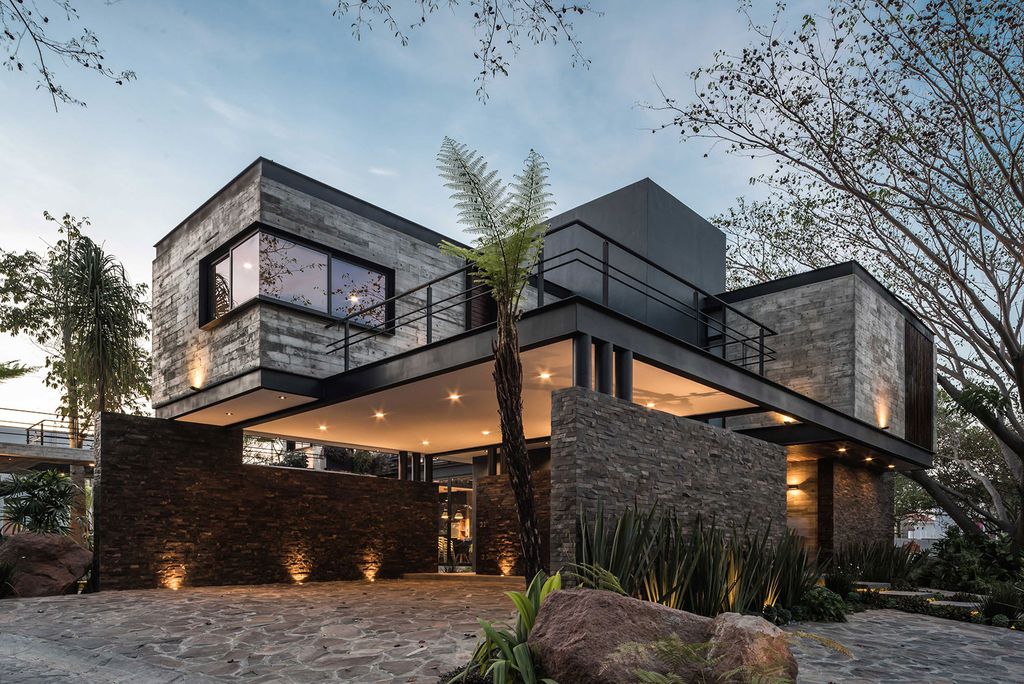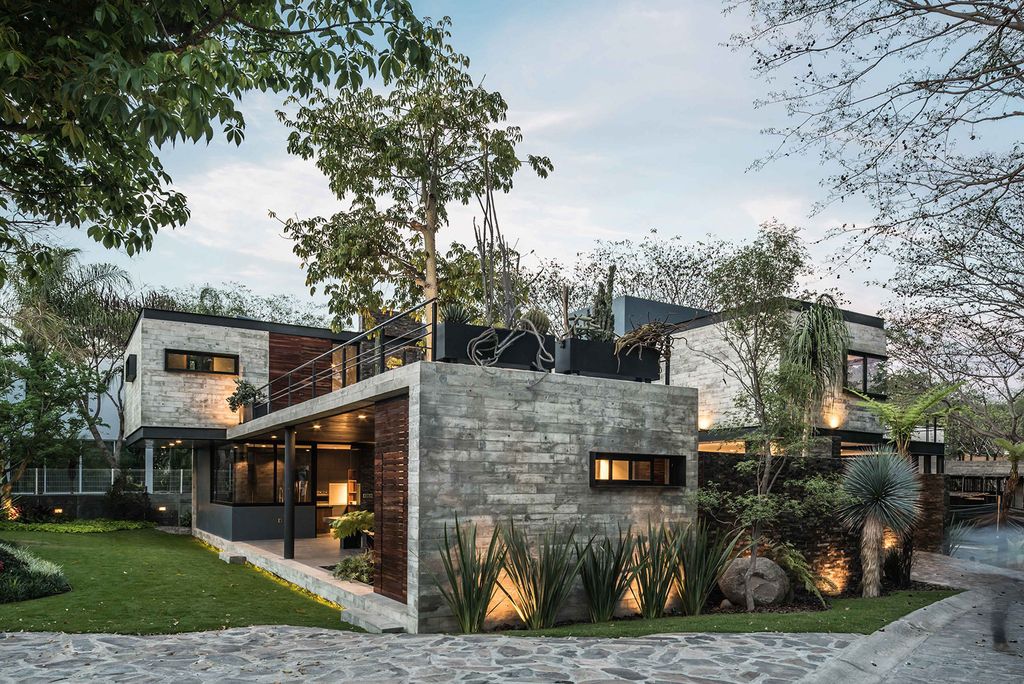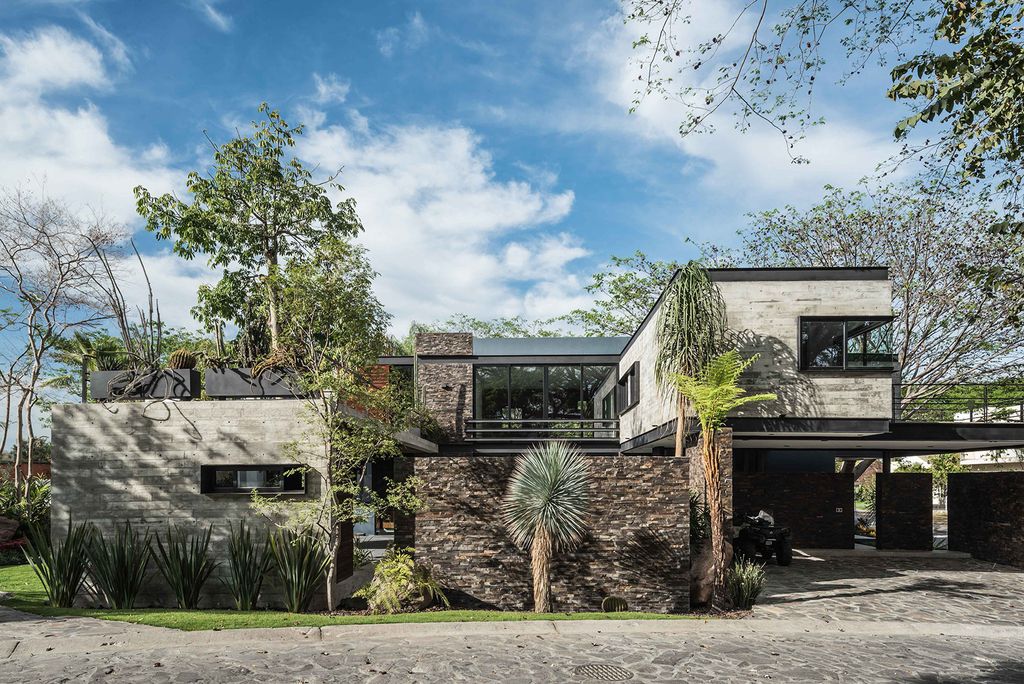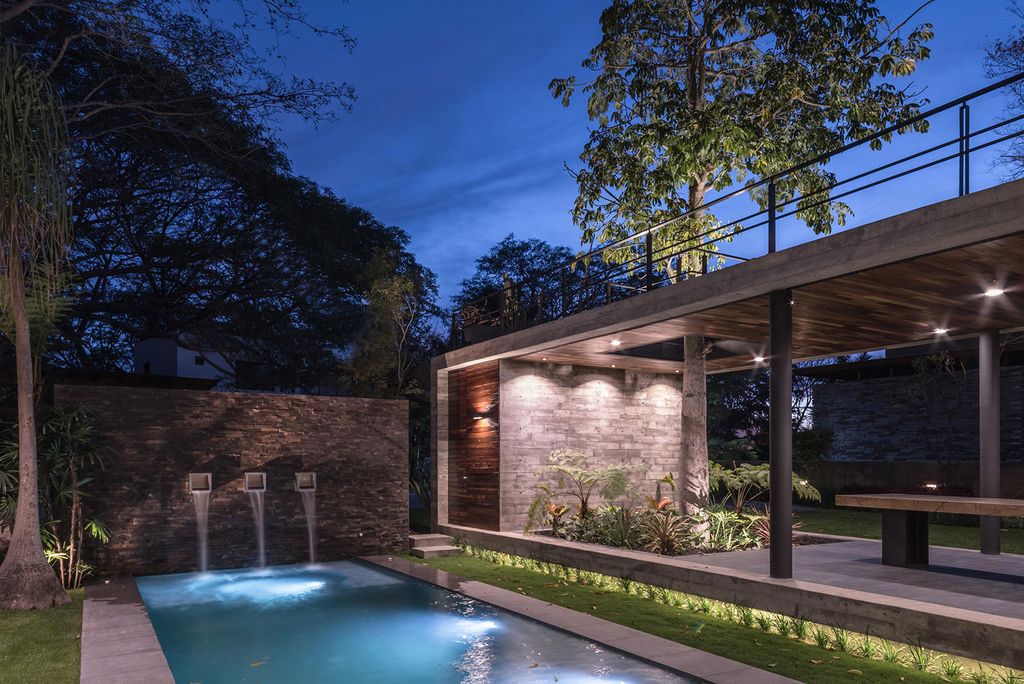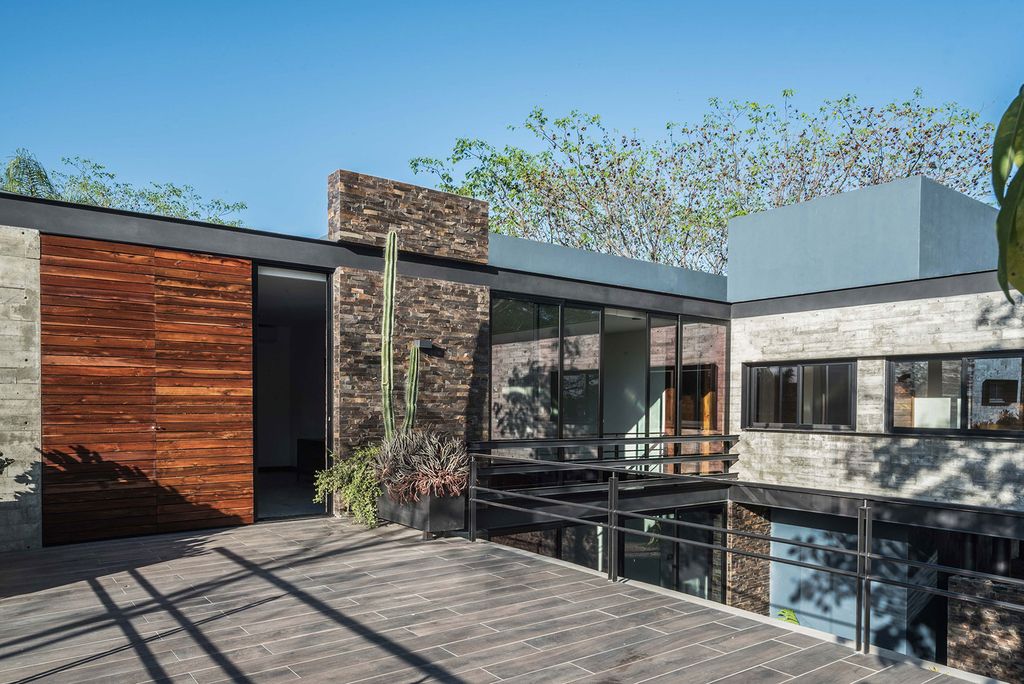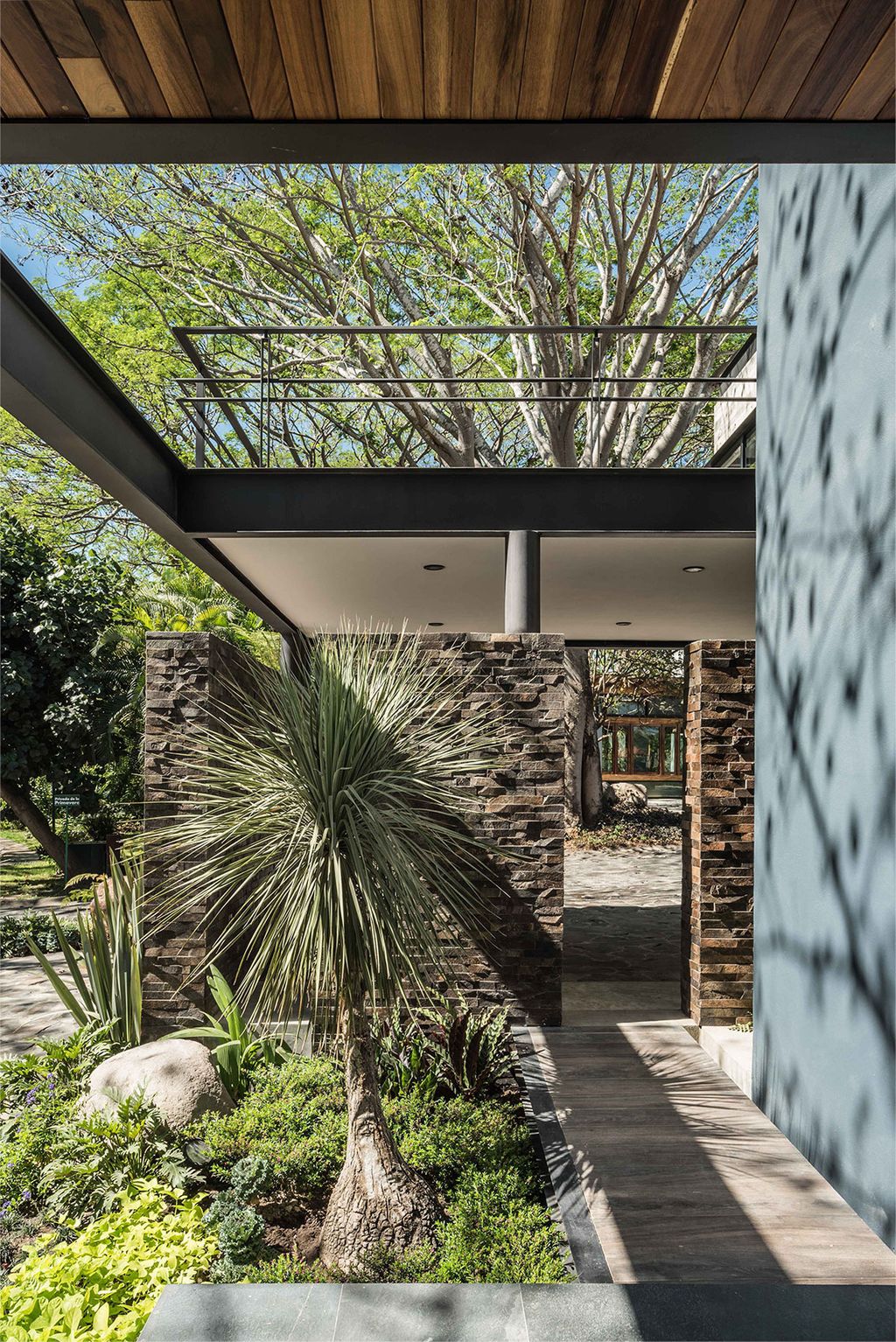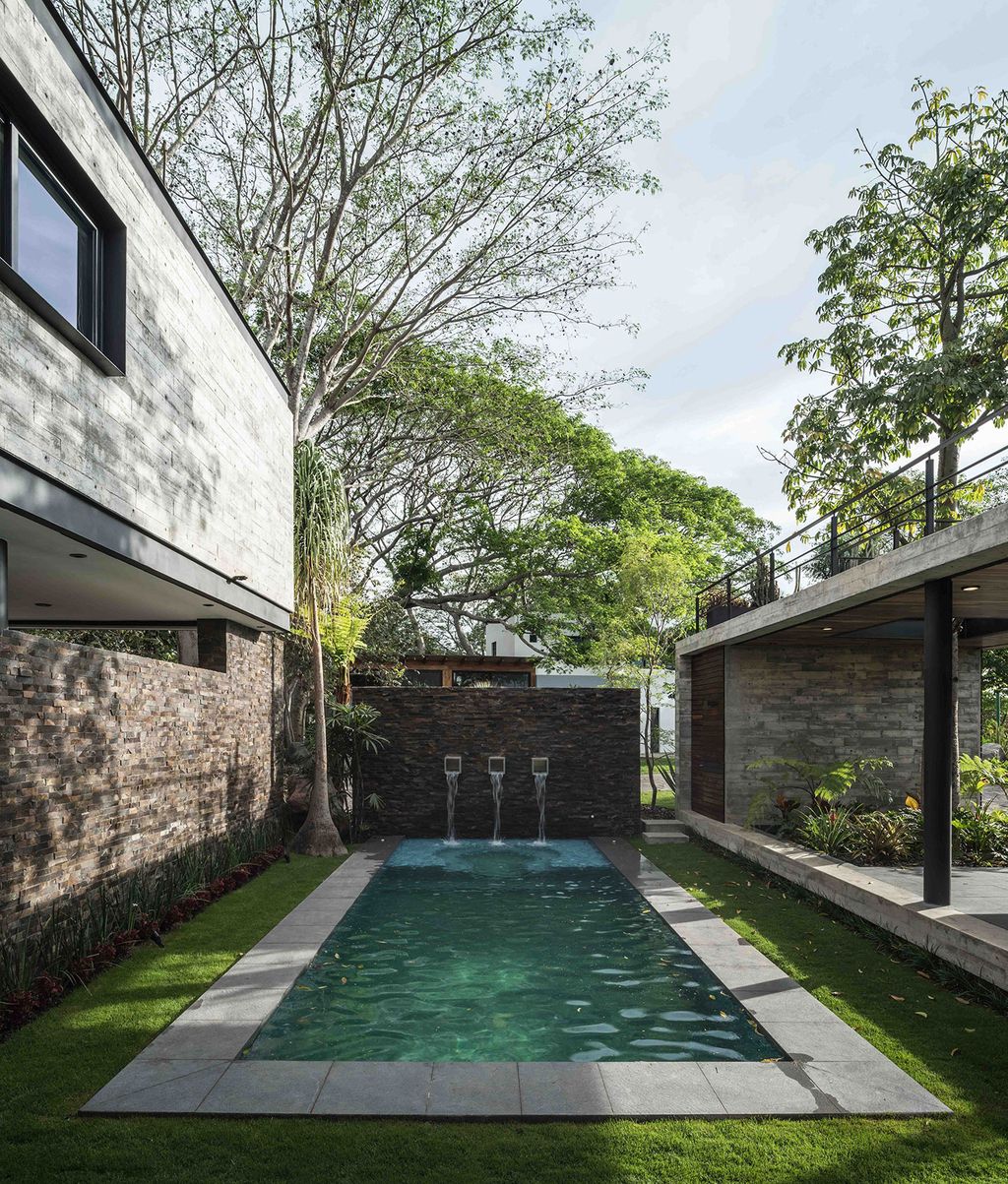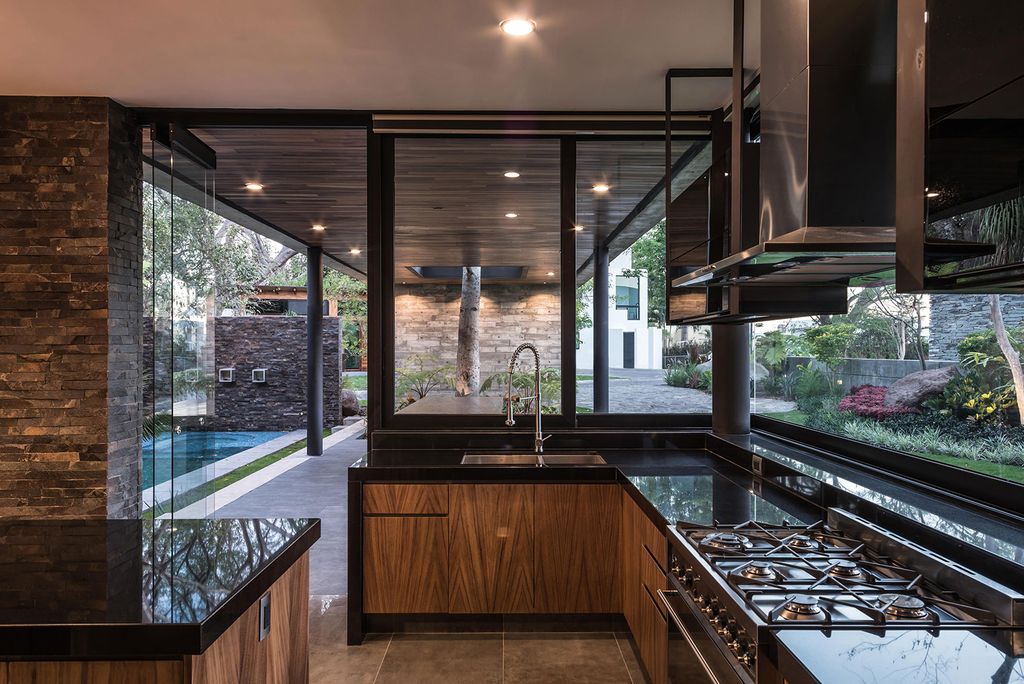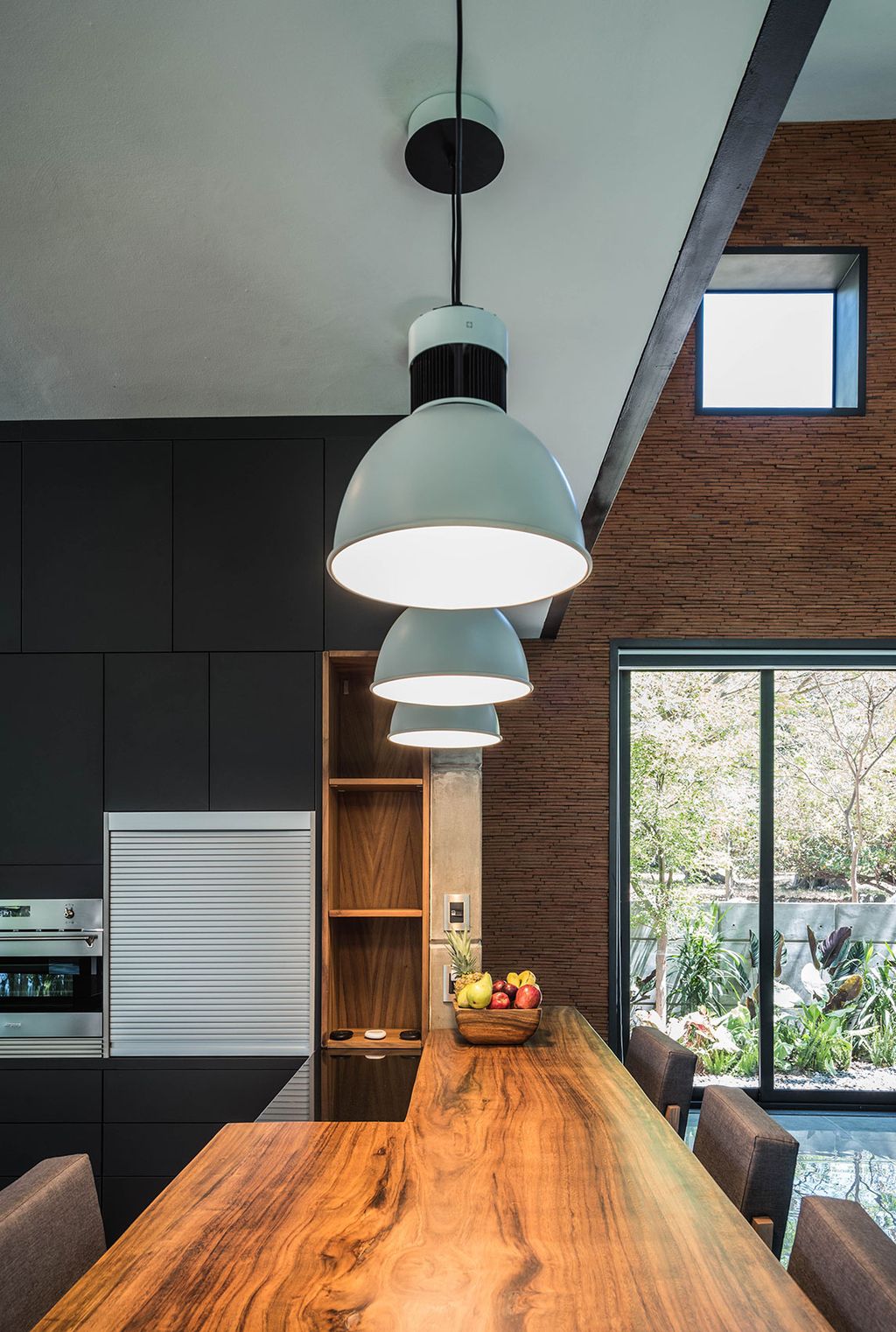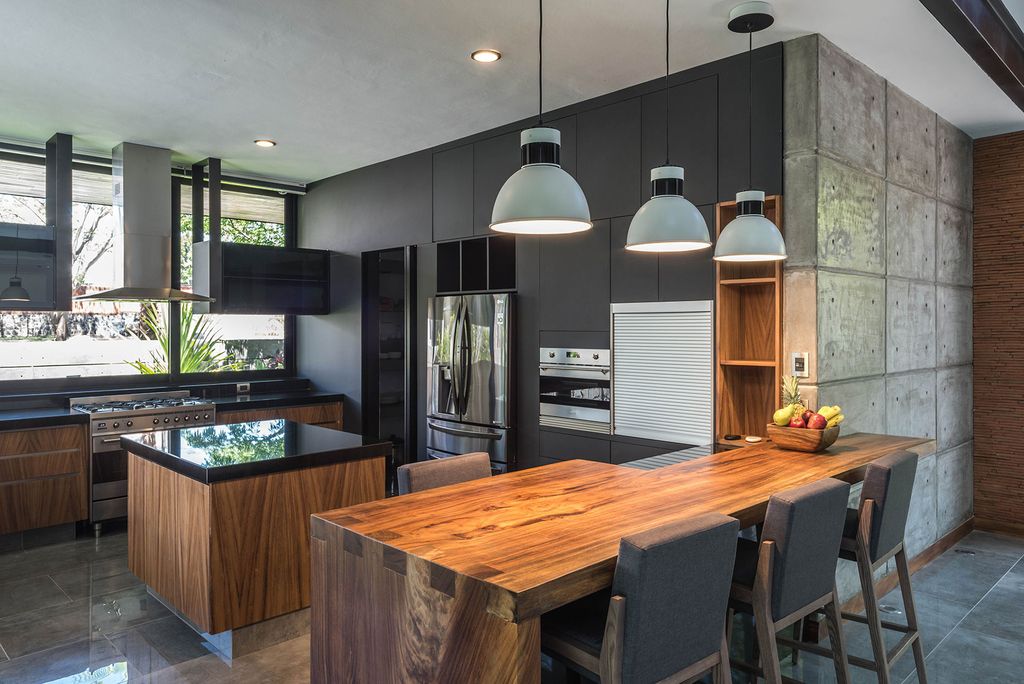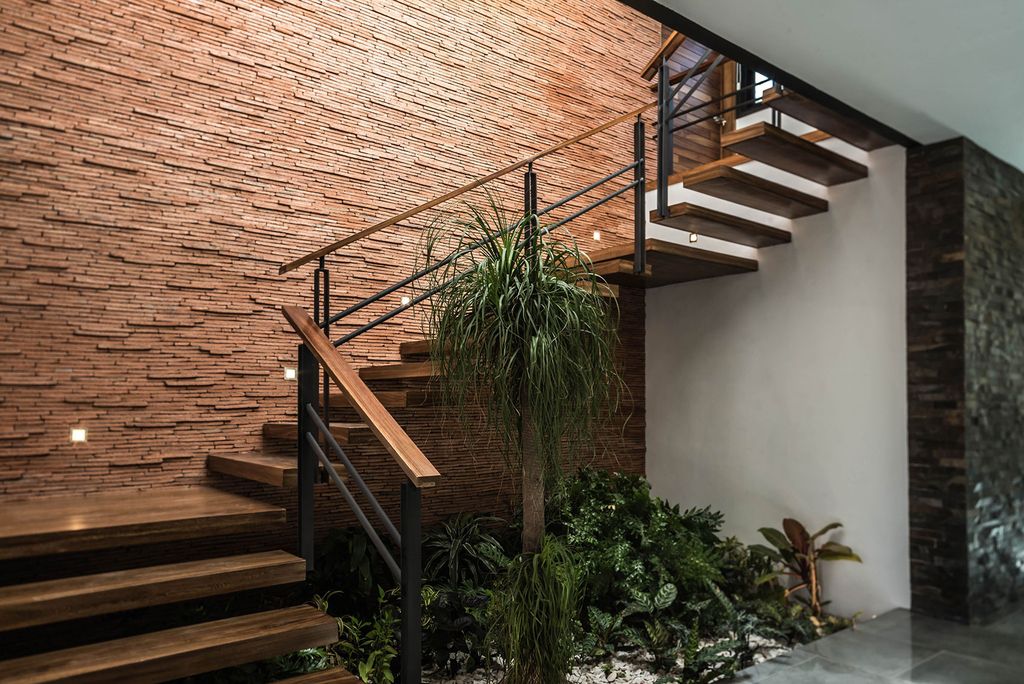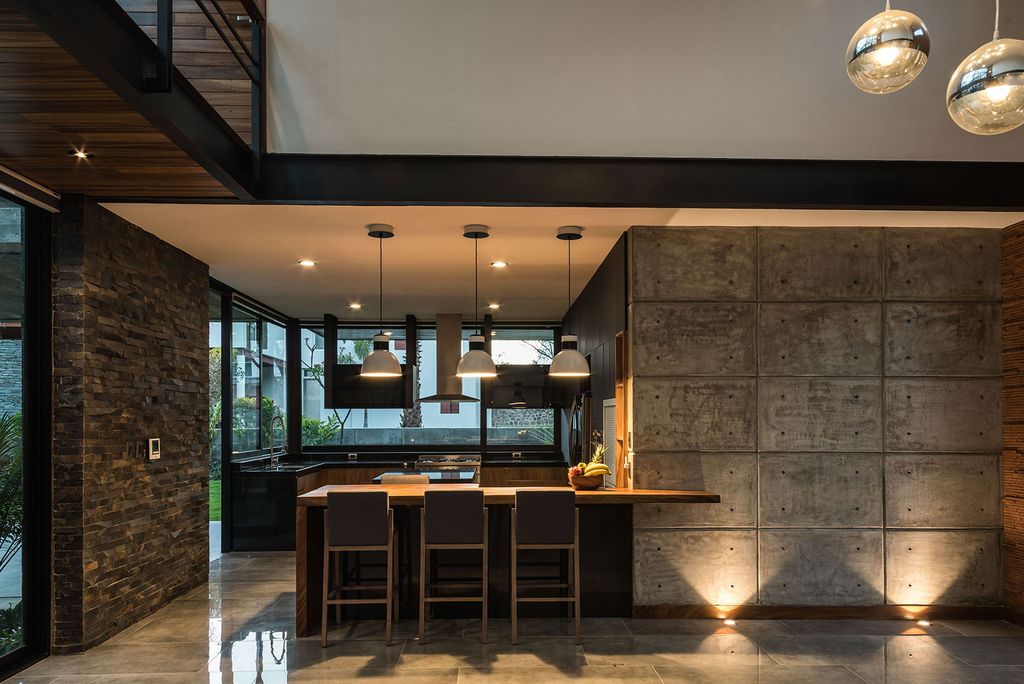 The Kalyvas House Gallery:
Text by the Architects: Exploited volumes create the distribution of the spaces and the atmosphere of Casa Kalyvas on a 900 m2 plot of land. This volumetric management creates 5 facades composed of elements of paved concrete, stone from the region, parota wood and rings of steel beams that surround the work, joining the architectural volumes.
Photo credit: Oscar Hernández| Source: Di Frenna Arquitectos
For more information about this project; please contact the Architecture firm :
– Add: Tercer Anillo Periferico #137, Plaza Aria Local 5, Residencial Esmeralda Nte., 28017 Colima, Col., Mexico
– Tel: +52 312 223 3197
– Email: [email protected]
More Tour of Houses in Mexico here:
---