Las Palmas Heights House in Palm Springs by o2 Architecture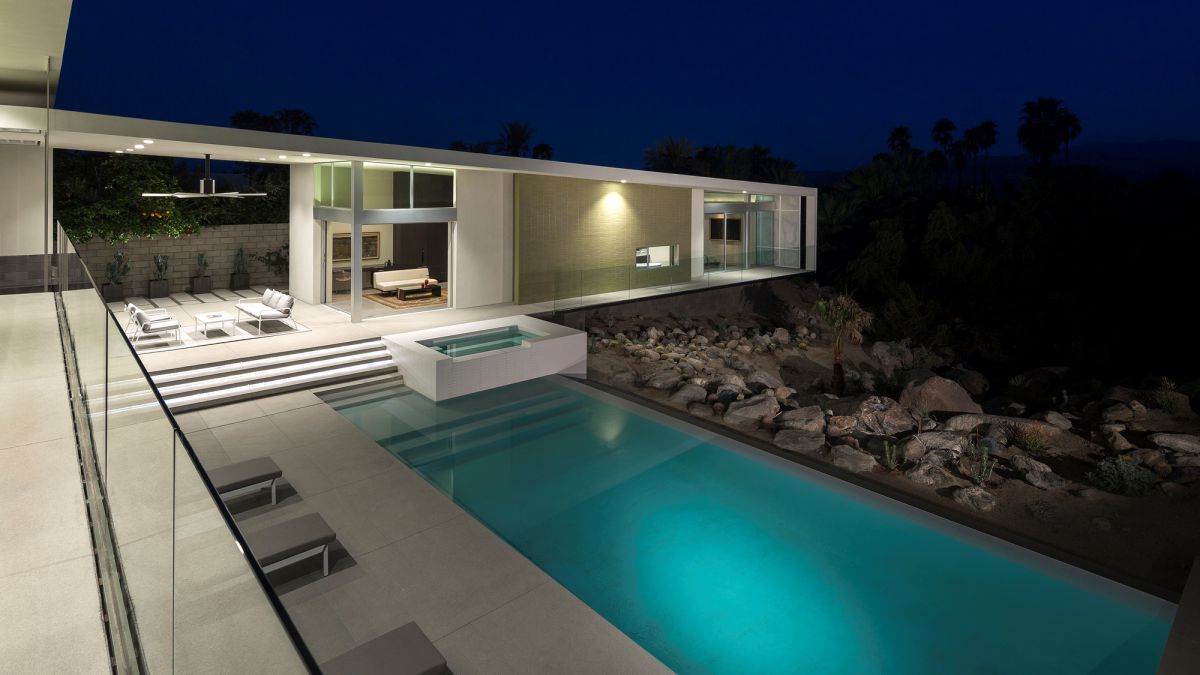 Las Palmas Heights House in Palm Springs, California was designed by o2 Architecture in contemporary mid-century style offers 3 bedrooms, 4 bathrooms with total living space 3,200 square feet. This home located on beautiful lot with amazing views and wonderful outdoor living spaces including patio, pool, garden and more. This House in Palm Springs is truly dream house was built from excellent home design combined by wonderful living room idea, dining room idea, kitchen idea, bedroom idea, bathroom idea, outdoor living idea and other great ideas.
Las Palmas Heights House in Palm Springs Project Information: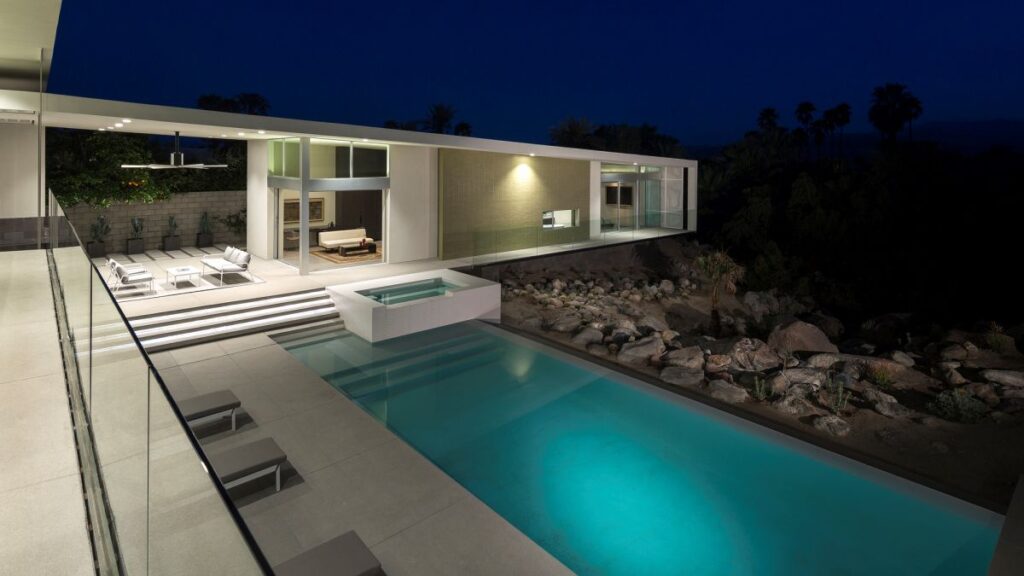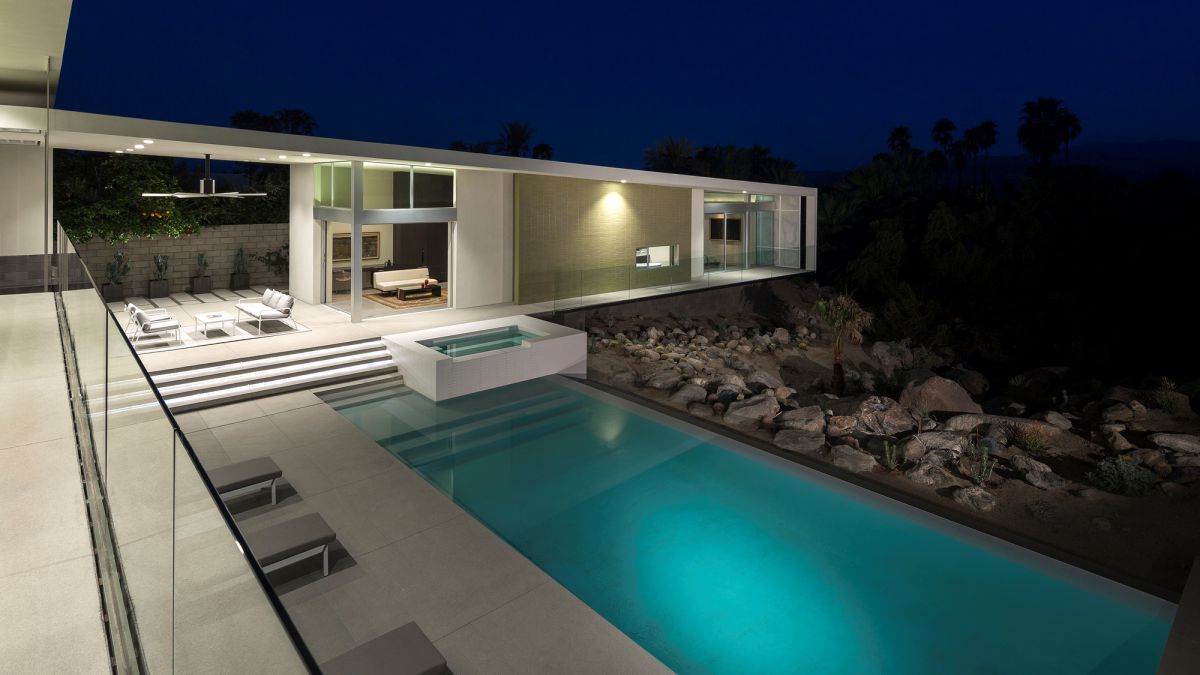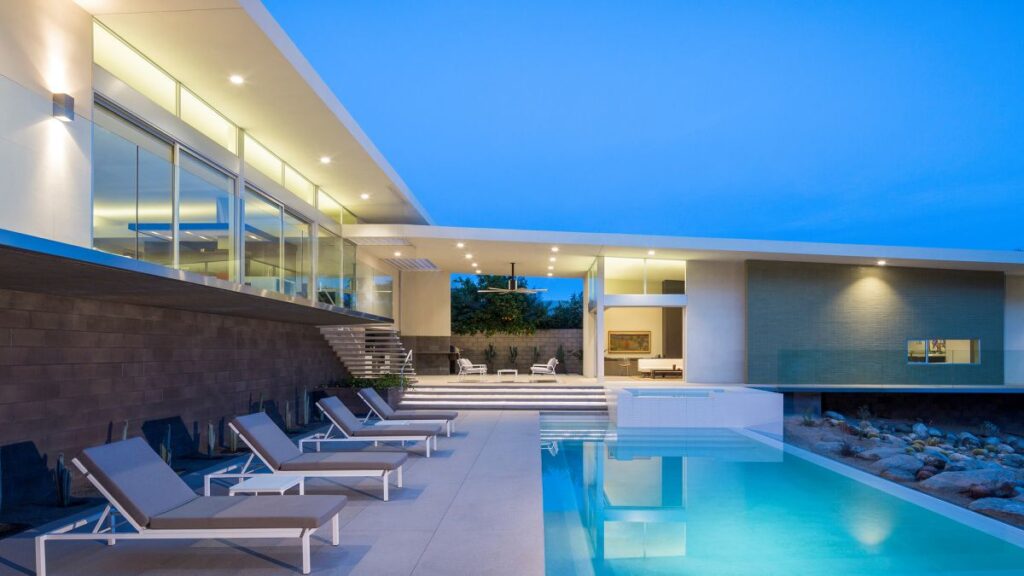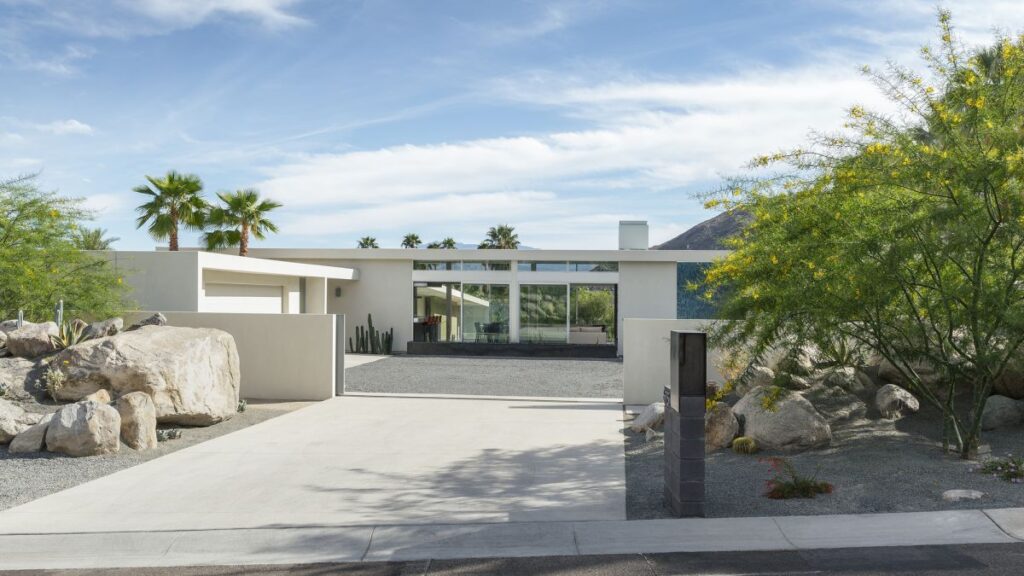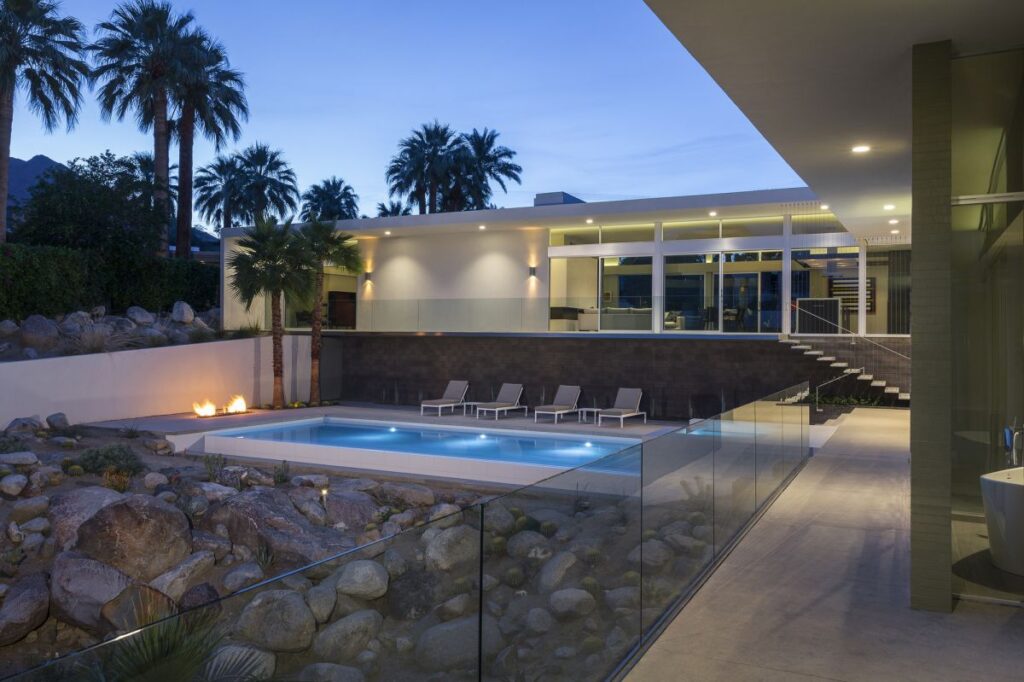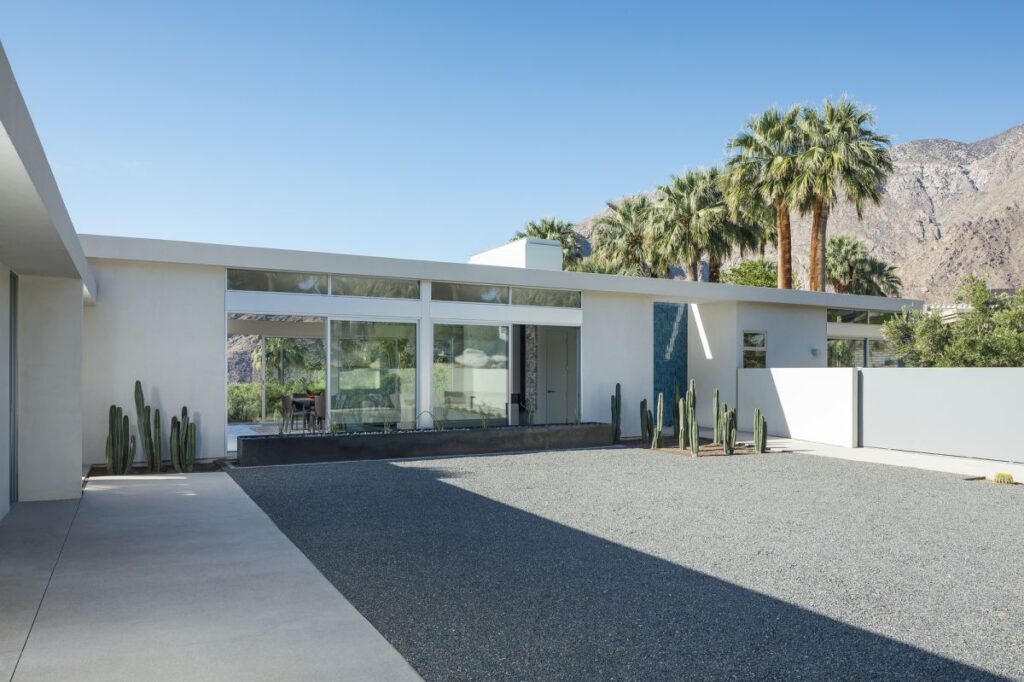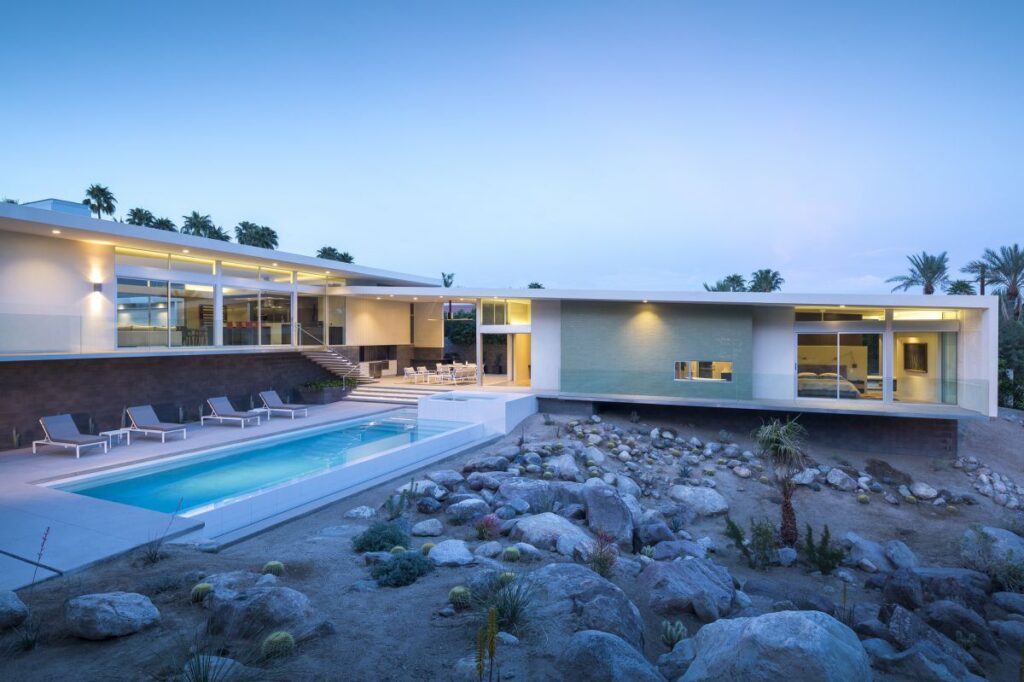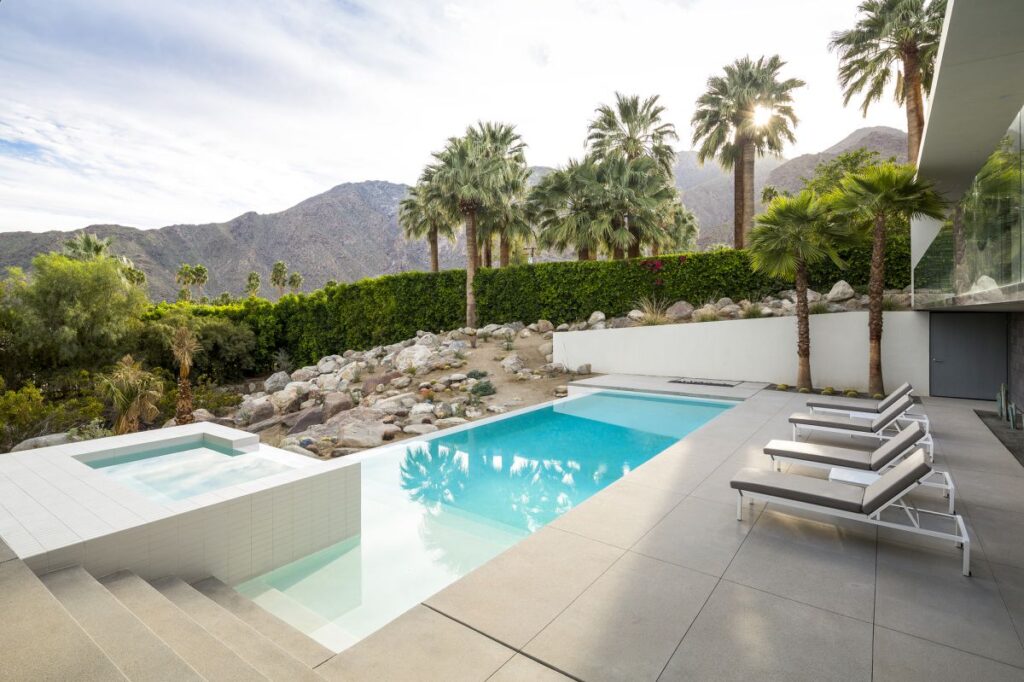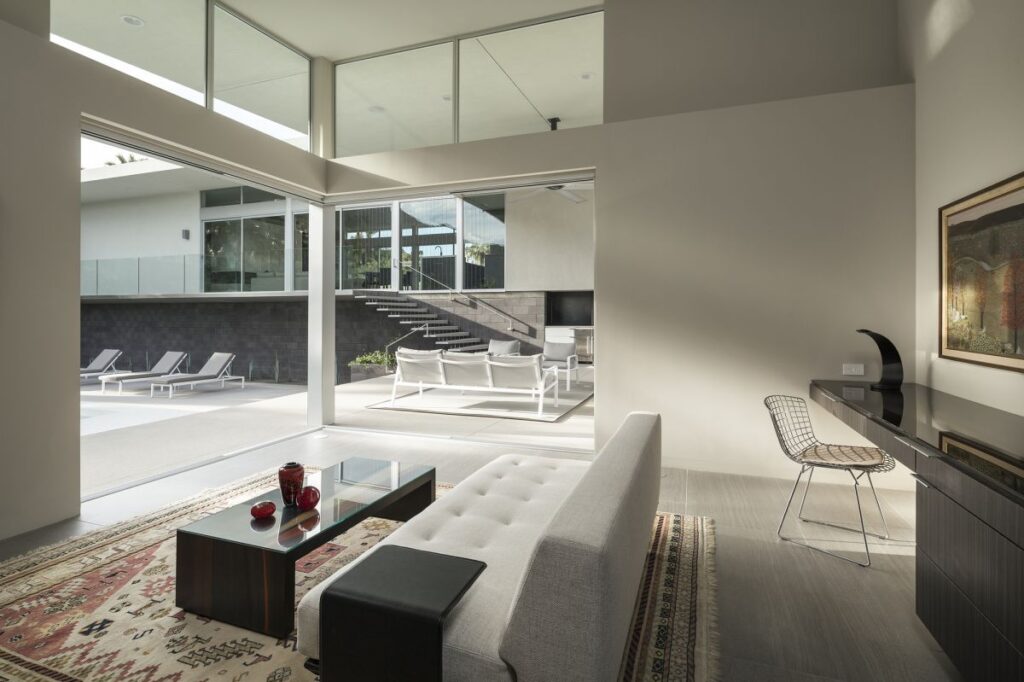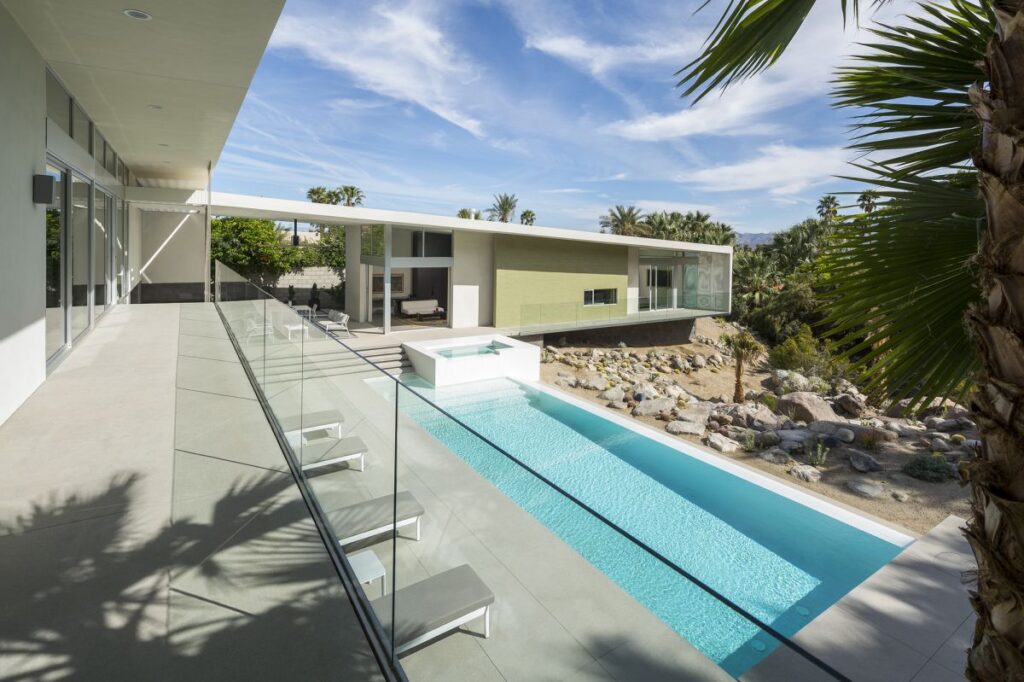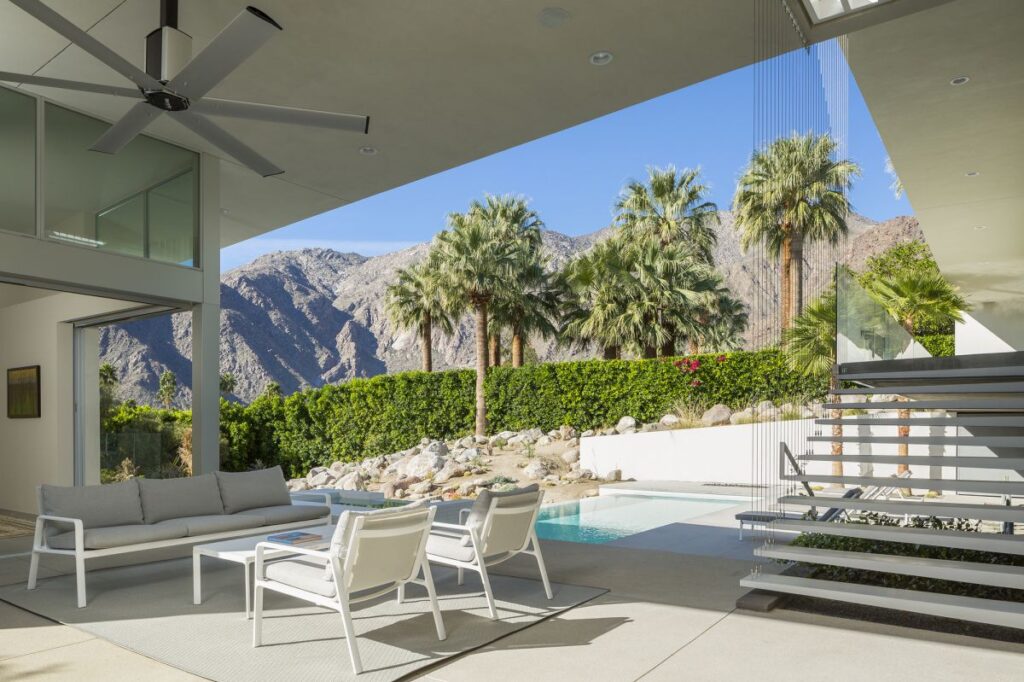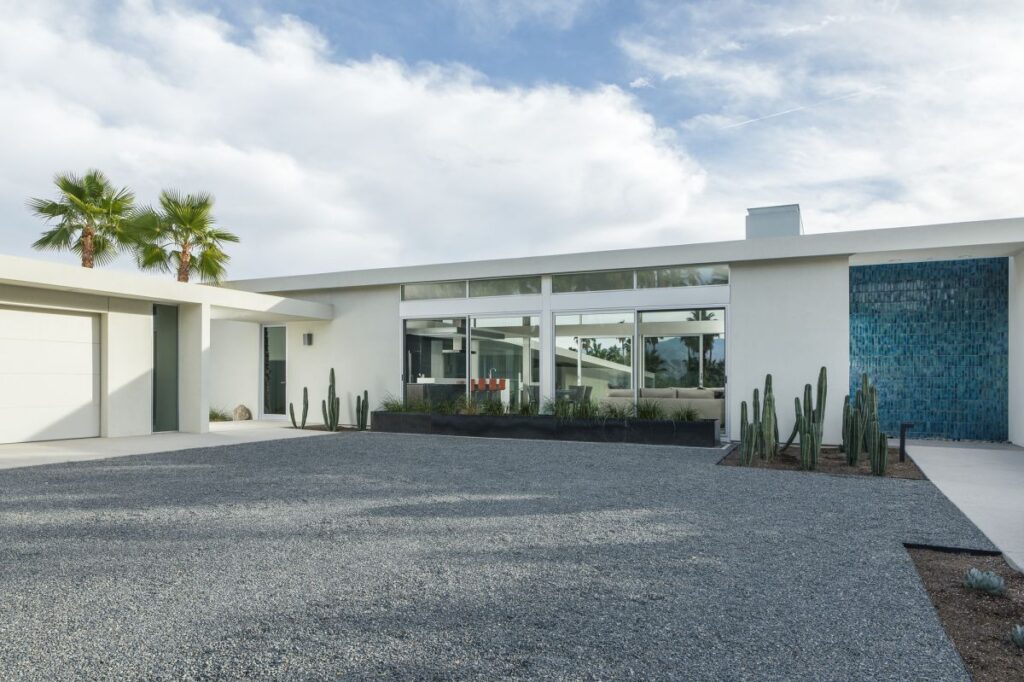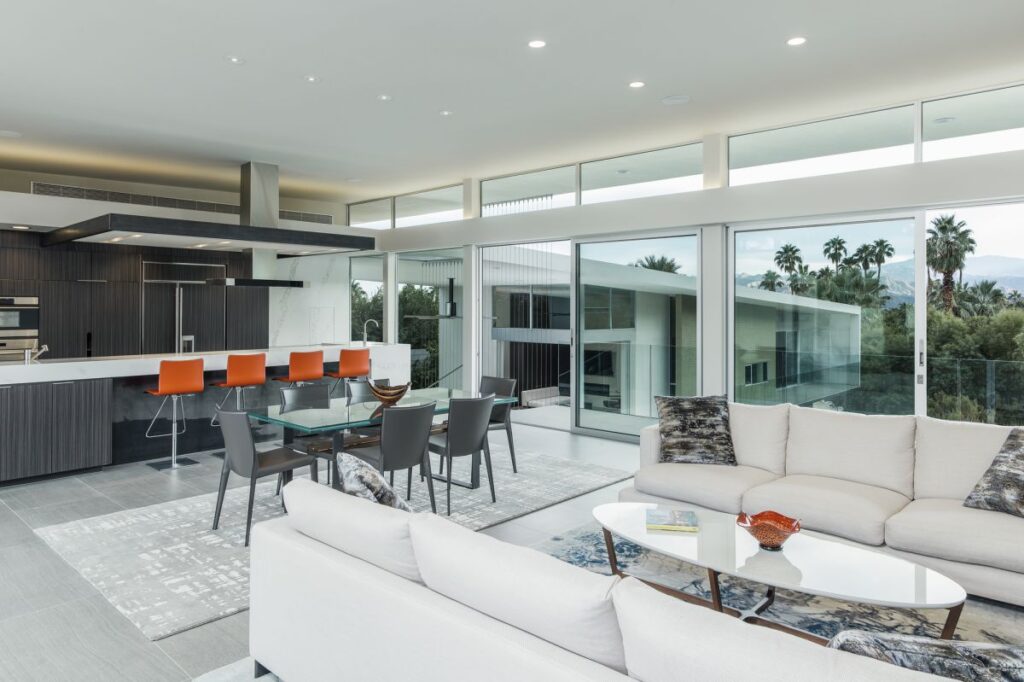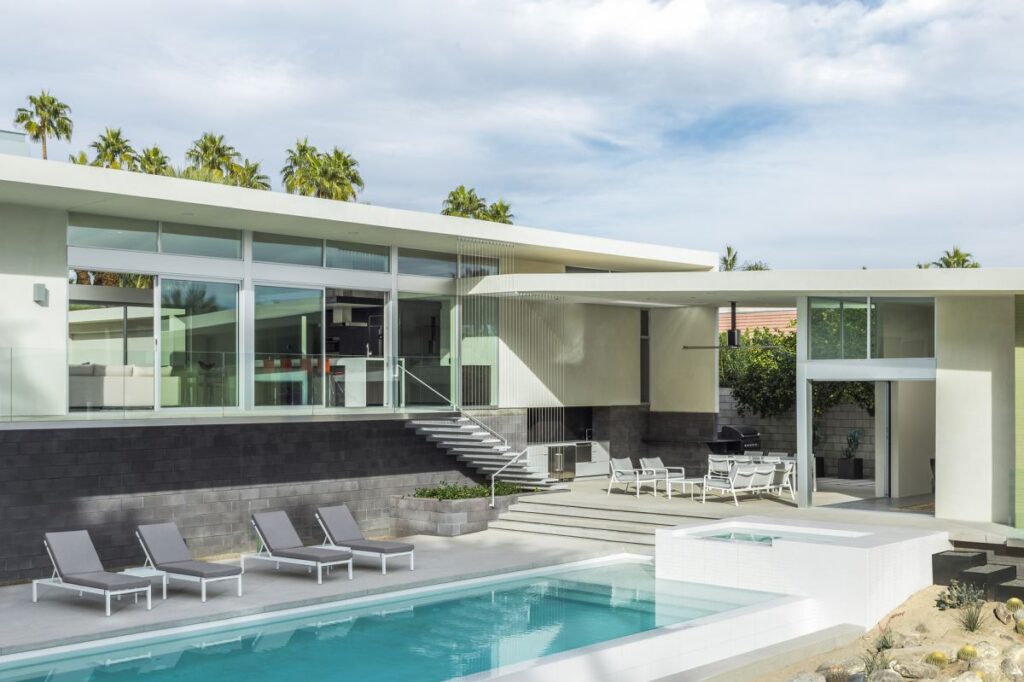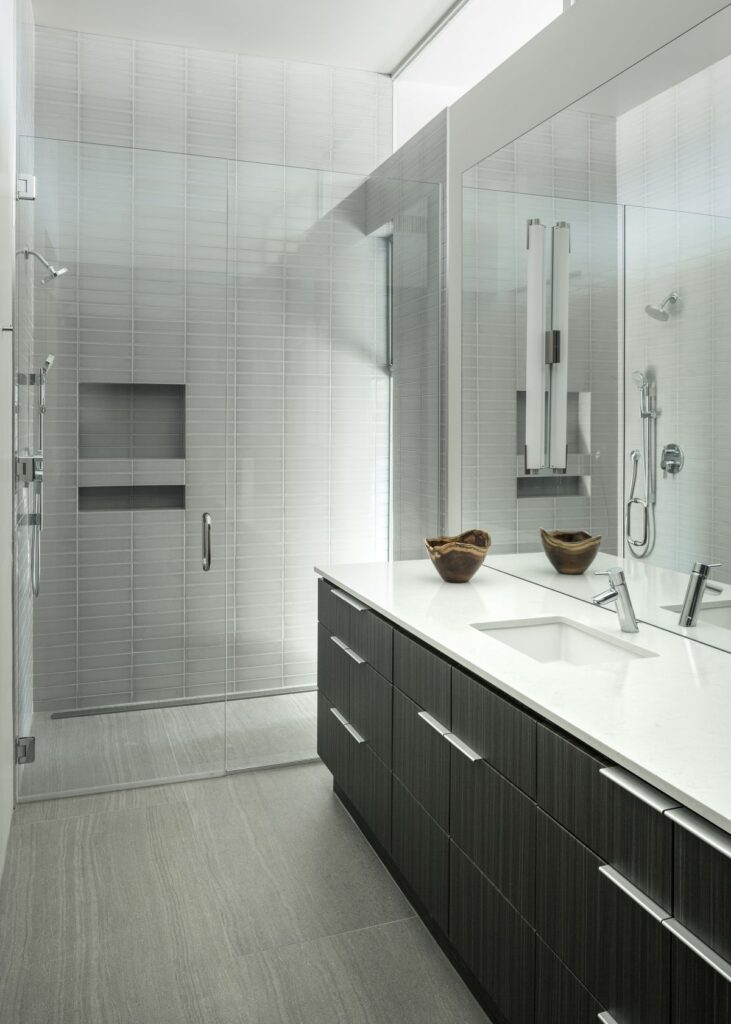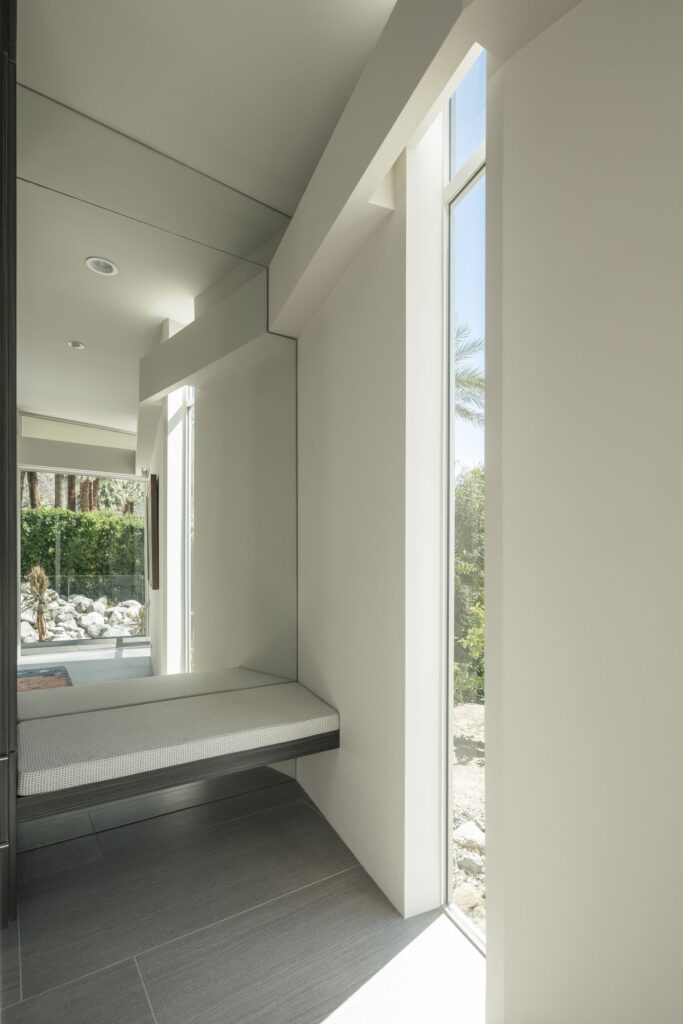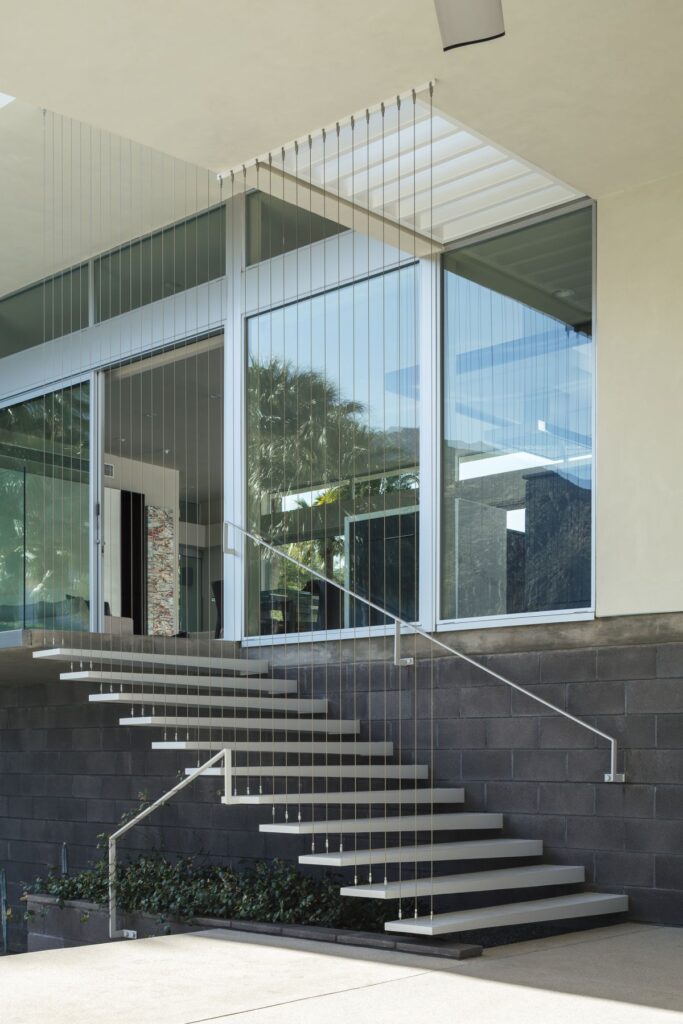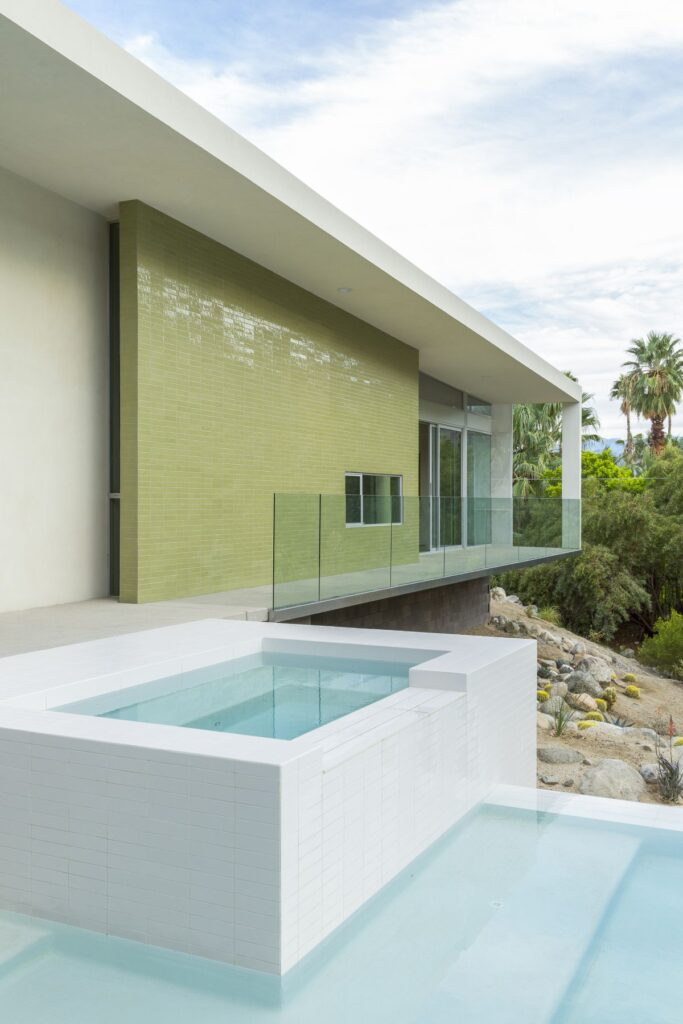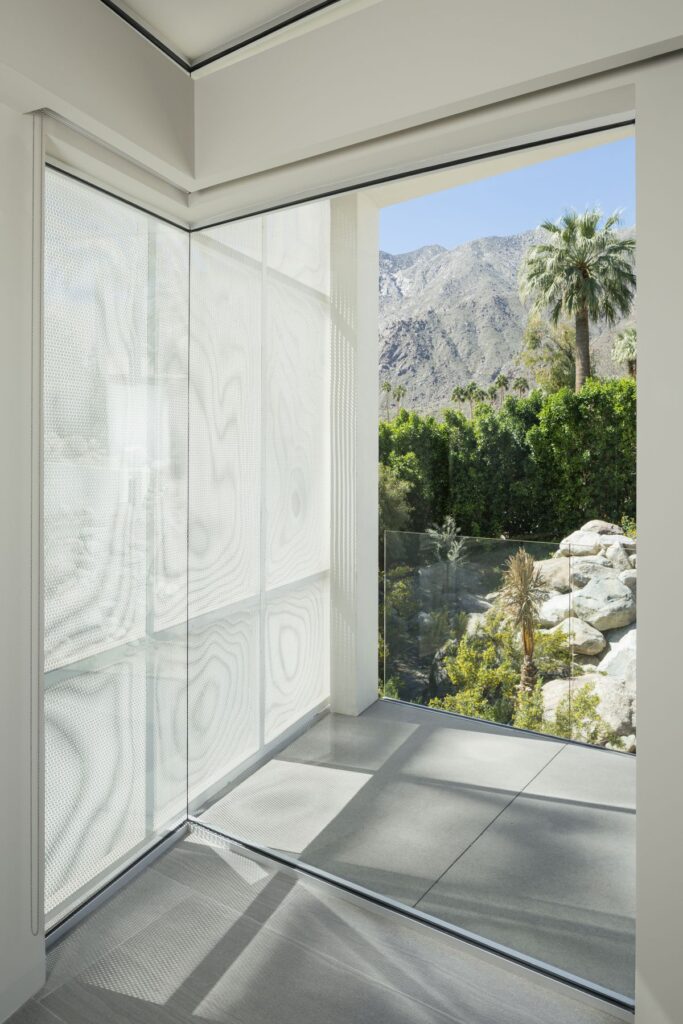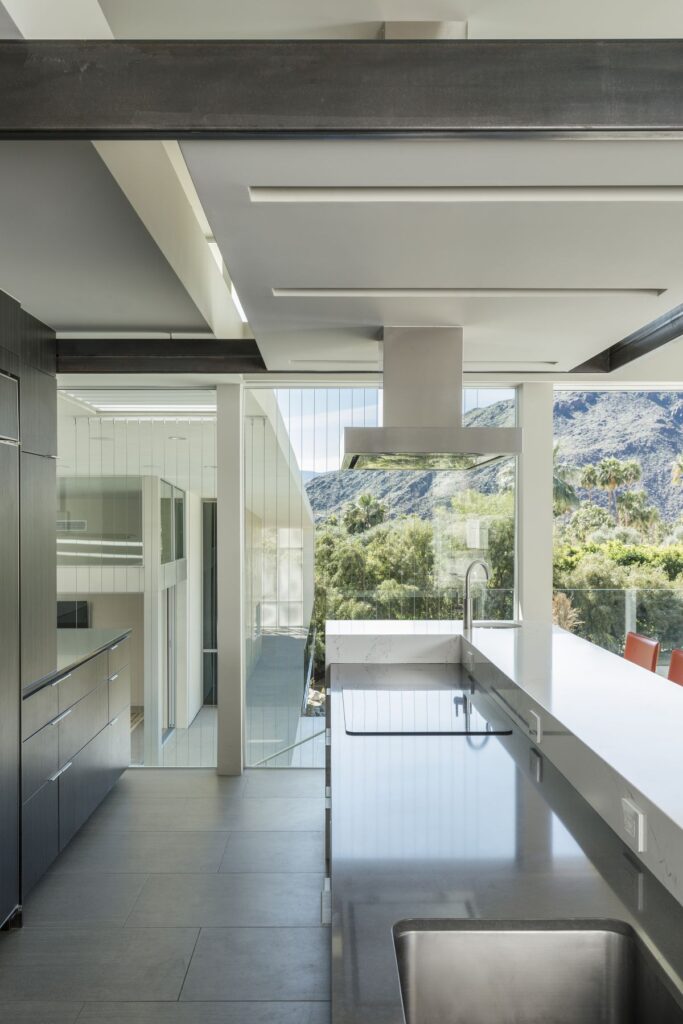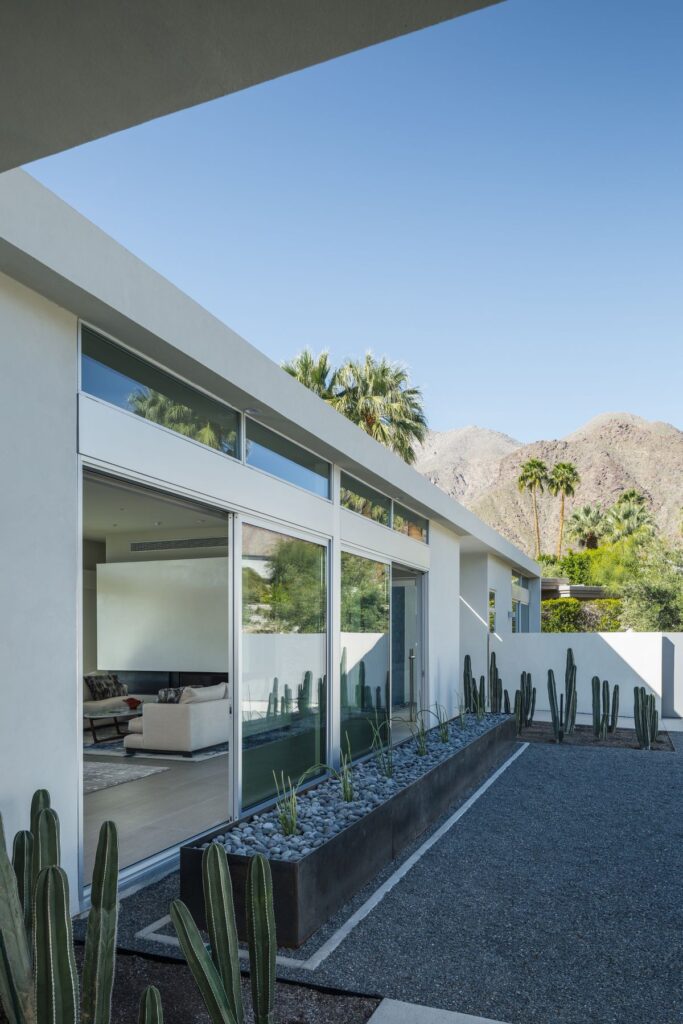 Text by the Architects: Capitalizing on the site's existing natural features, this Las Palmas Heights House in Palm Springs built in 2016, 3 bedroom/3.5 bath, 3,250 square foot design set out to establish a direct relationship and comprehensive spatial experience. Sloping 20′ from north to south and compromised of a combination of imported fill, we set out to preserve and capture this natural arroyo of 60+ year old creosote bushes and undisturbed deeply patina/weathered boulders. We were able to capture the natural site slope by stepping the structure's masses while preserving and reinforcing the arroyo. Entering the home at the street grade conceals the unfolding and unexpected precession to the south pool yard and beyond. The shape is formed by two intersecting rectangular bars; such that the lower Master wing's roof becomes the upper Kitchen's interior soffit and then continues out again to become the exterior roof of the Breezeway and Garage.
Photo credit: Lance Gerber | Source: o2 Architecture
For more information about this project – Las Palmas Heights House in Palm Springs, please contact the Architecture firm :
– Add: 1089 N Palm Canyon Dr, Suite B, Palm Springs, CA 92262
– Tel: 760-778-8165
More Tour of Modern mid-century house in California here:
---