Architecture Design of Los Tilos House
Description About The Project
Luxury modern house named Los Tilos, located in Hollywood Hills, Los Angeles, California is an incredible stunning project which designed by Whipple Russell Architects. Indeed, it brings the dramatic experience for the one who approach the house even in the car or on the curvy elevated driveway that's pretty steep.
For this house, each terrace is the roof of the level below it, a modern Californian interpretation of the terraced hillsides which overlook the Mediterranean Sea. And these views include the iconic Hollywood sign and Downtown Los Angeles. Also, the architect is always mindful of how the people occupying the house can relate and connect. Hence, this "living small" concept means that even in a large house people are connected visually. Then, the L-shape of this design along with lots of glass offers views across to the other side of the house, and the terraces provide sightlines to each other as well.
Then, taking the elevator or stairs down one level from the rooftop parking one can reach the kitchen, dining room, and living room. They all open out onto a terrace with a bar and dining and fireplace seating. Down another level are two bedrooms/ baths, a family room, and owner's suite, which open onto the pool terrace. Also, featuring entertainment seating and a fireplace. The lower level – also with its own terrace and grass area holds a home theater, office, wine room, lounge, and gym.
Indeed, this luxury modern house is a response to what our unique Hollywood Hills topography provides. Not only hills and vistas, but a chance to be a neighbor to the iconic Hollywood Bowl, to be close to all the action and excitement of urban Hollywood, but then travel down a driveway and enter a secluded and private space.
The Architecture Design of The Luxury Modern House Information: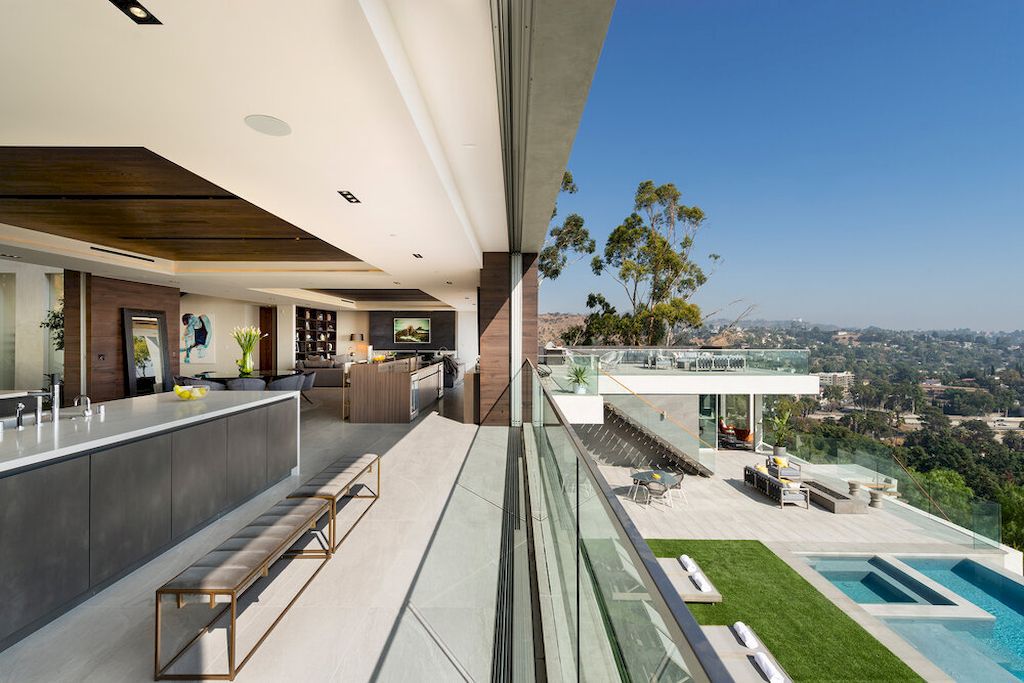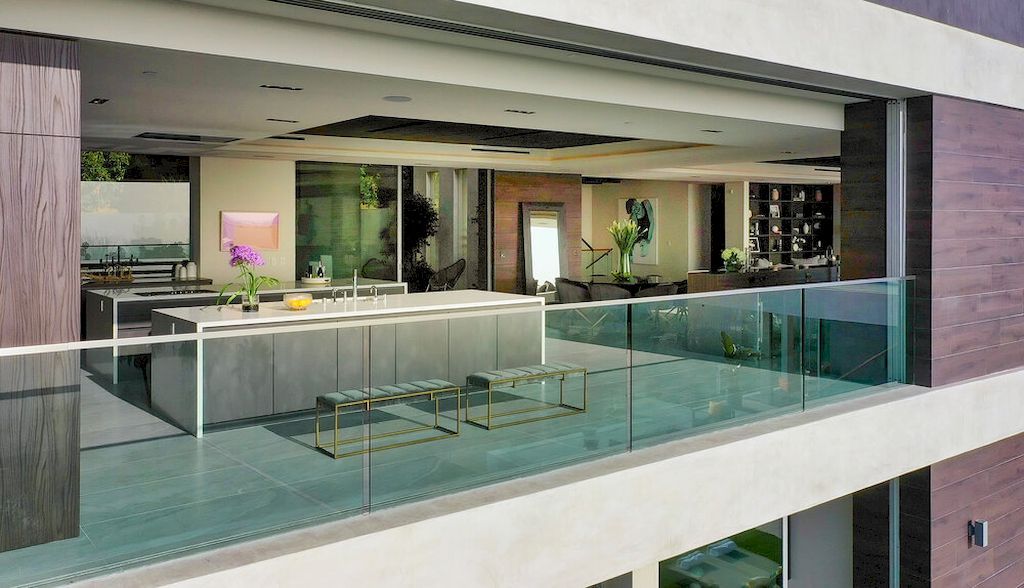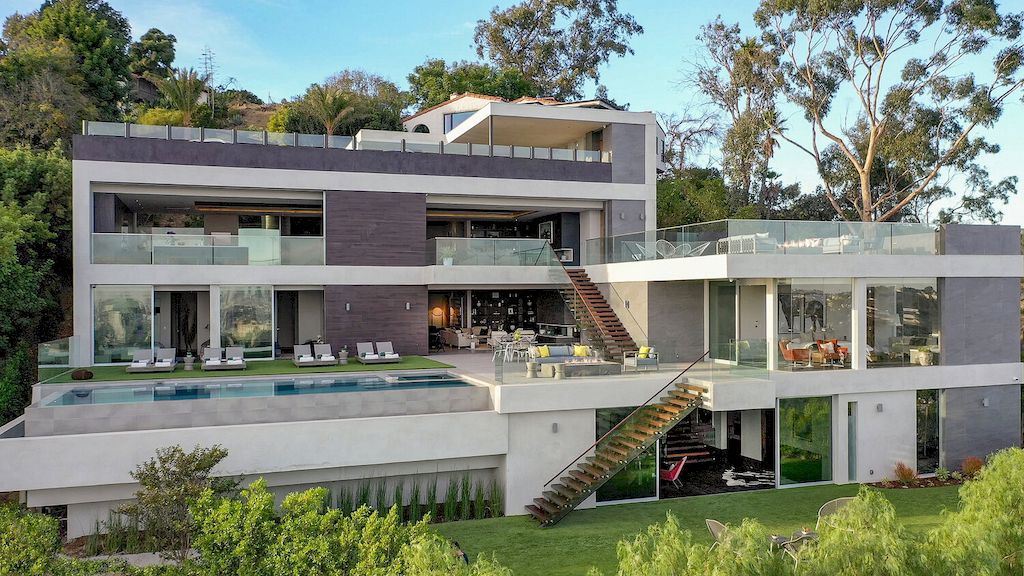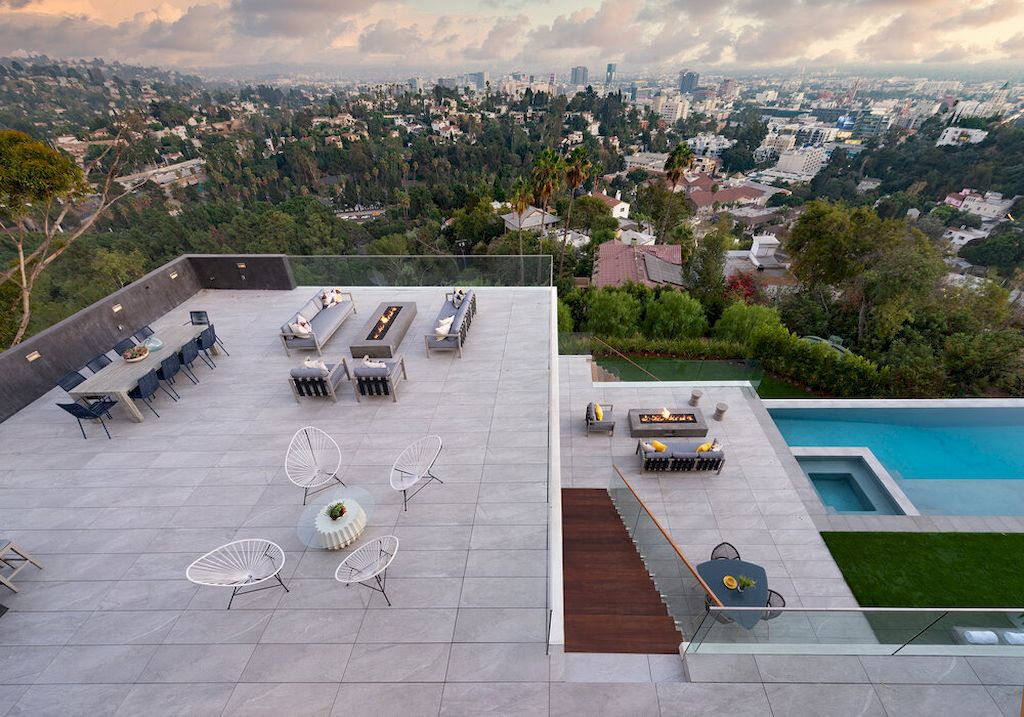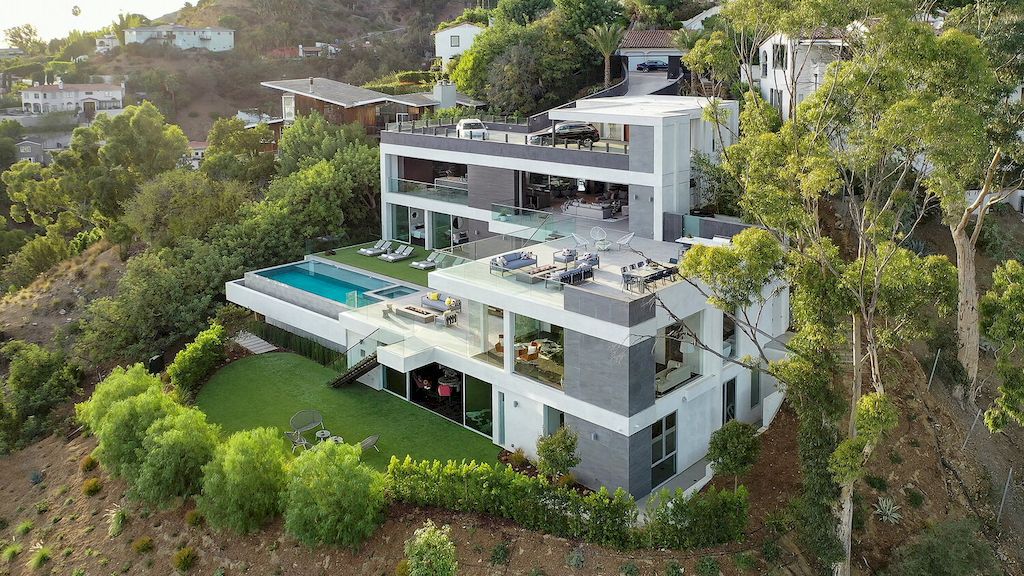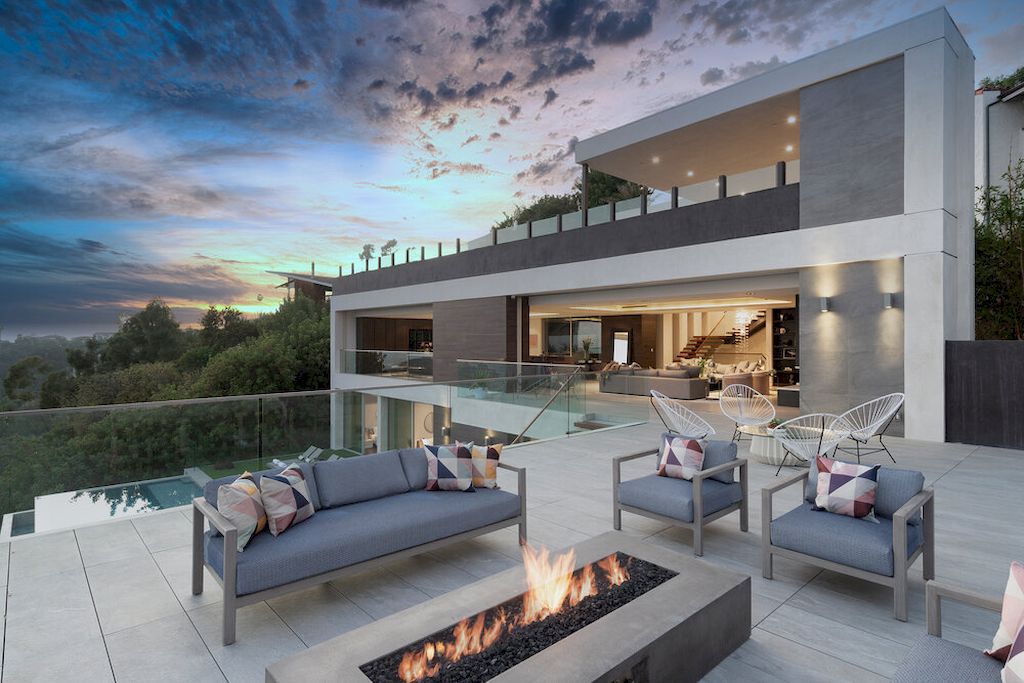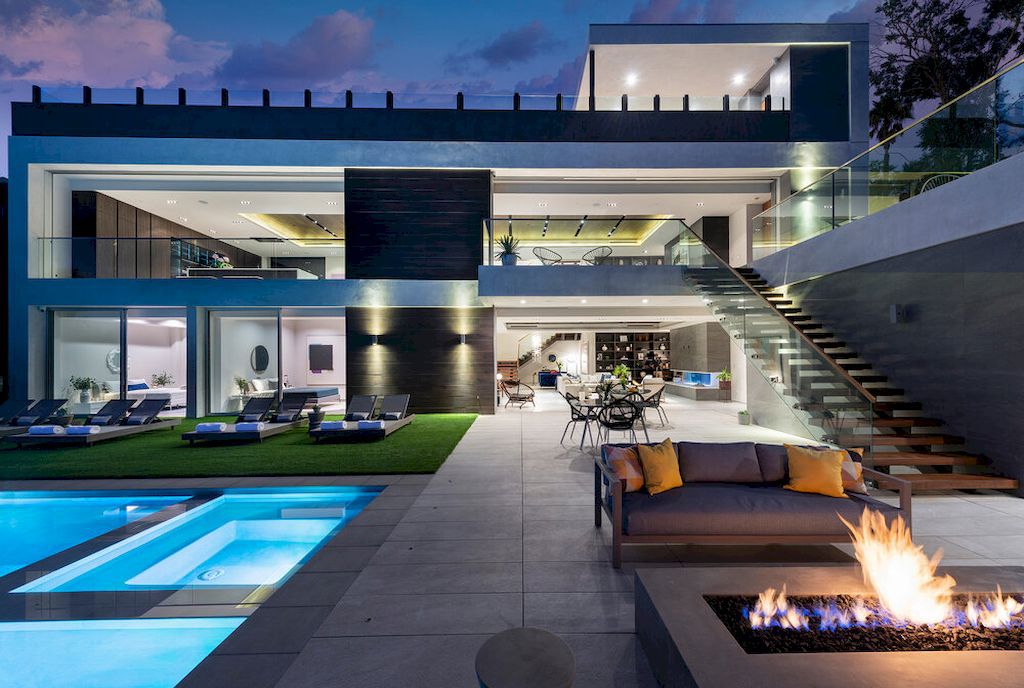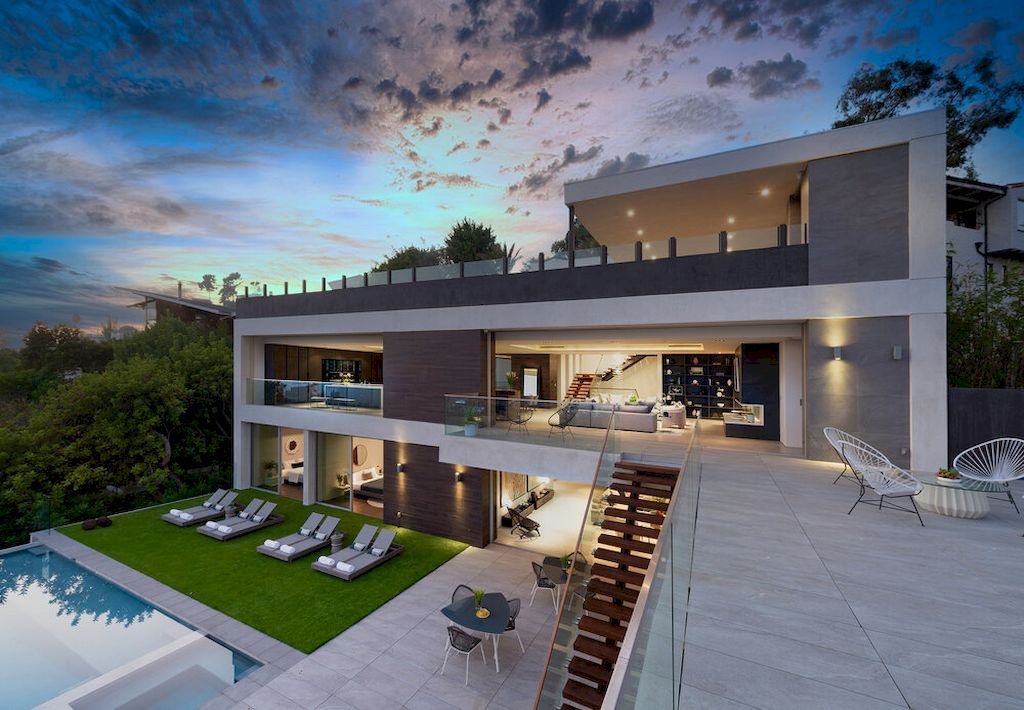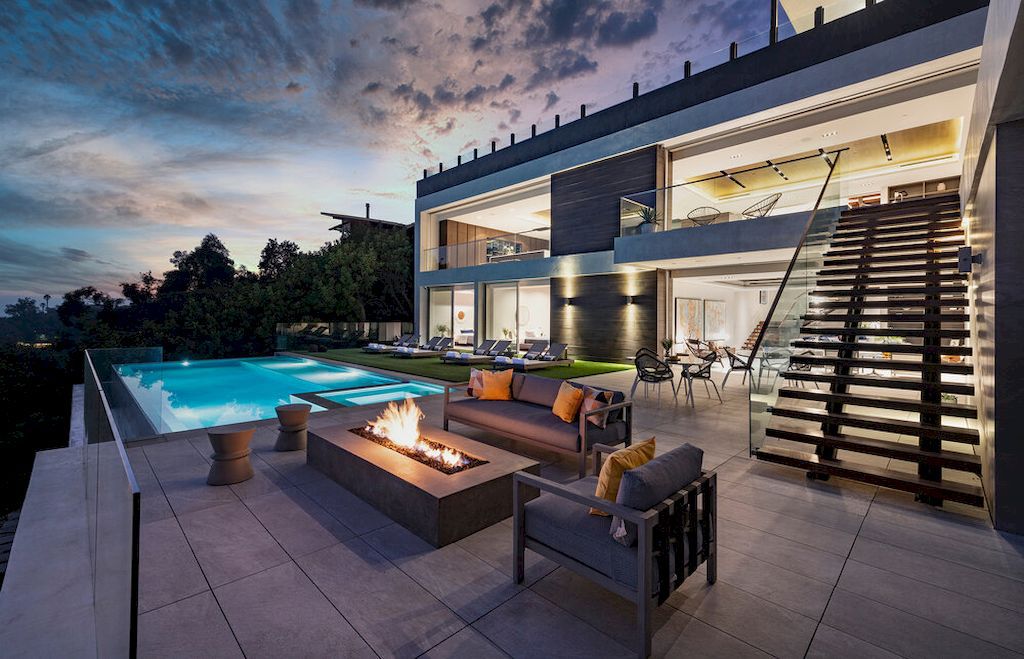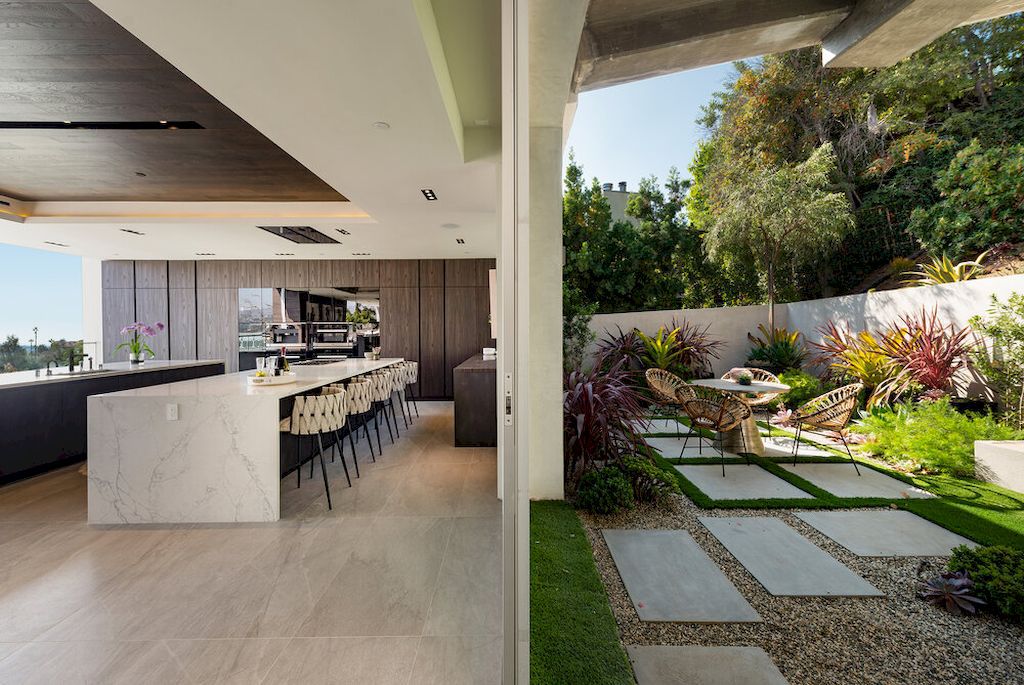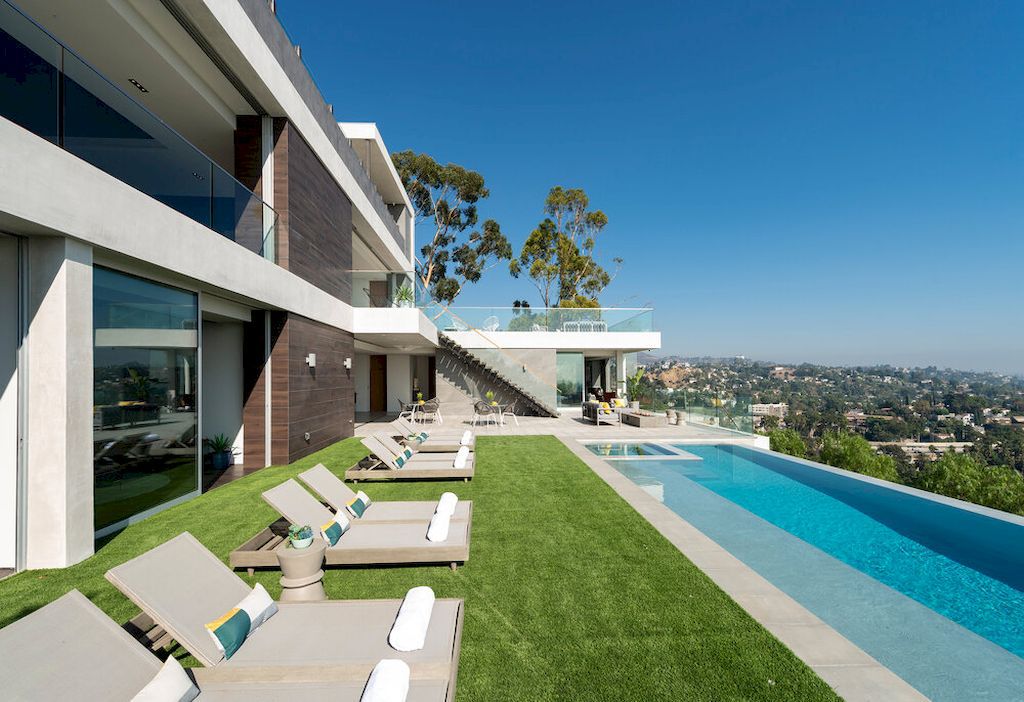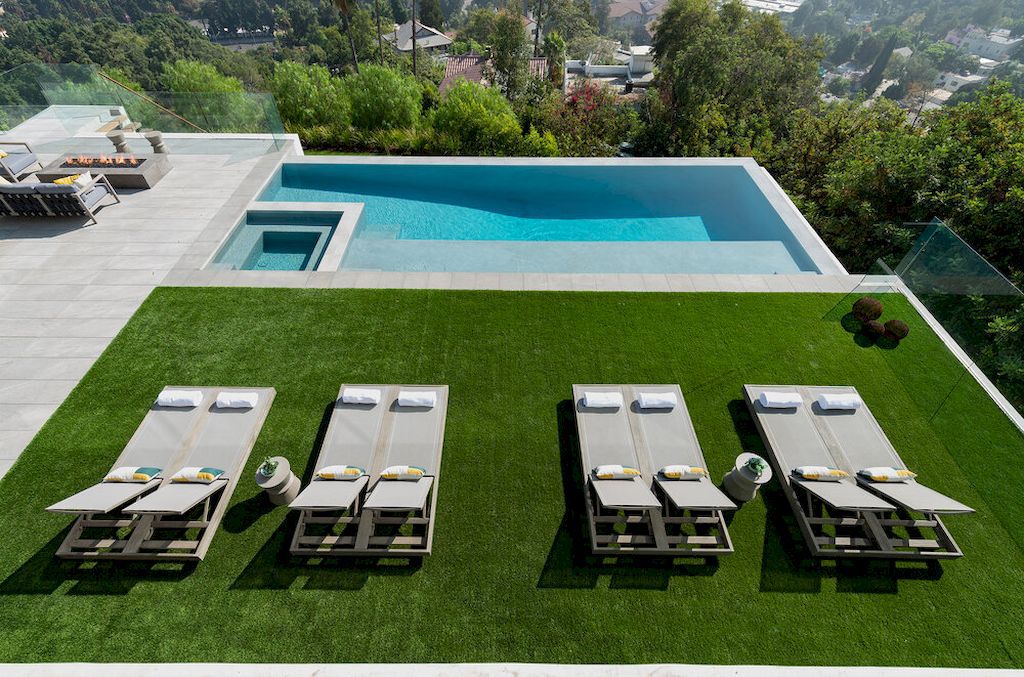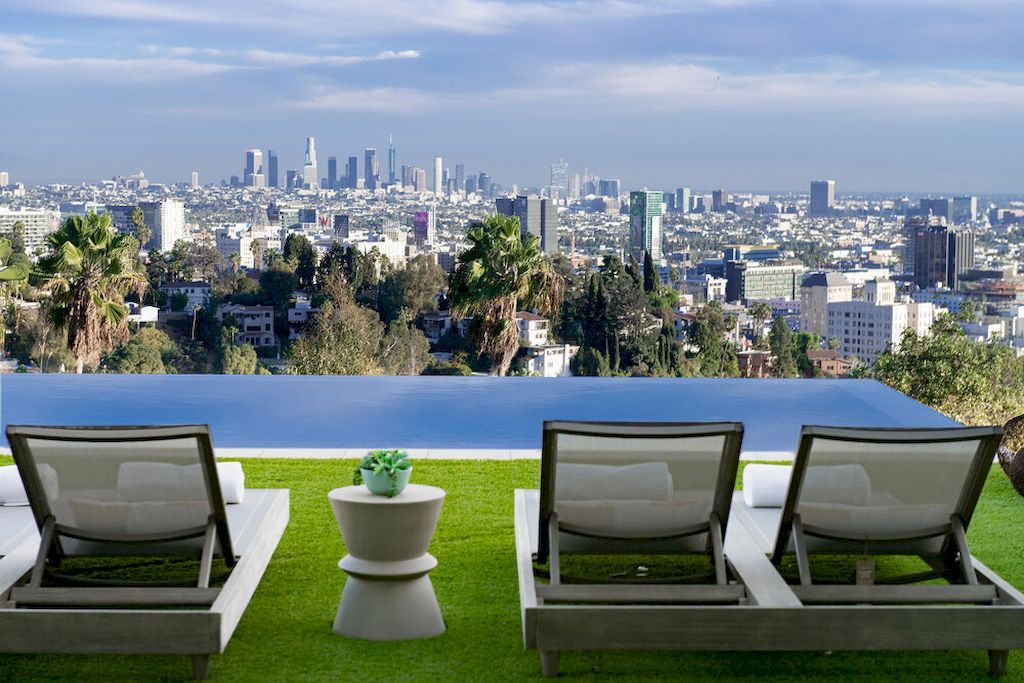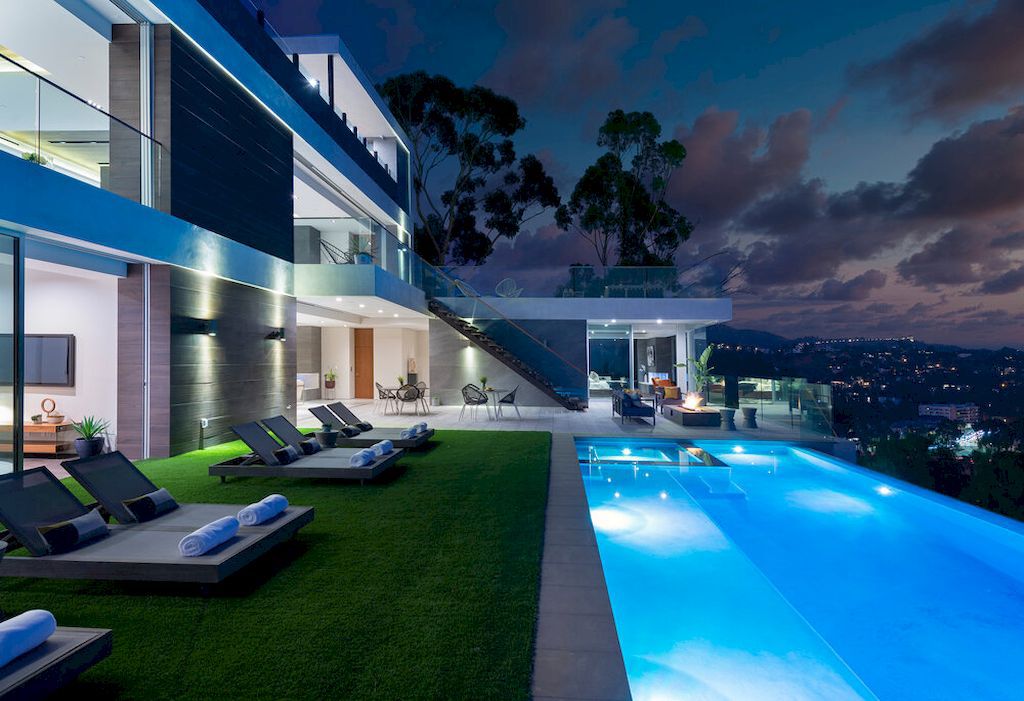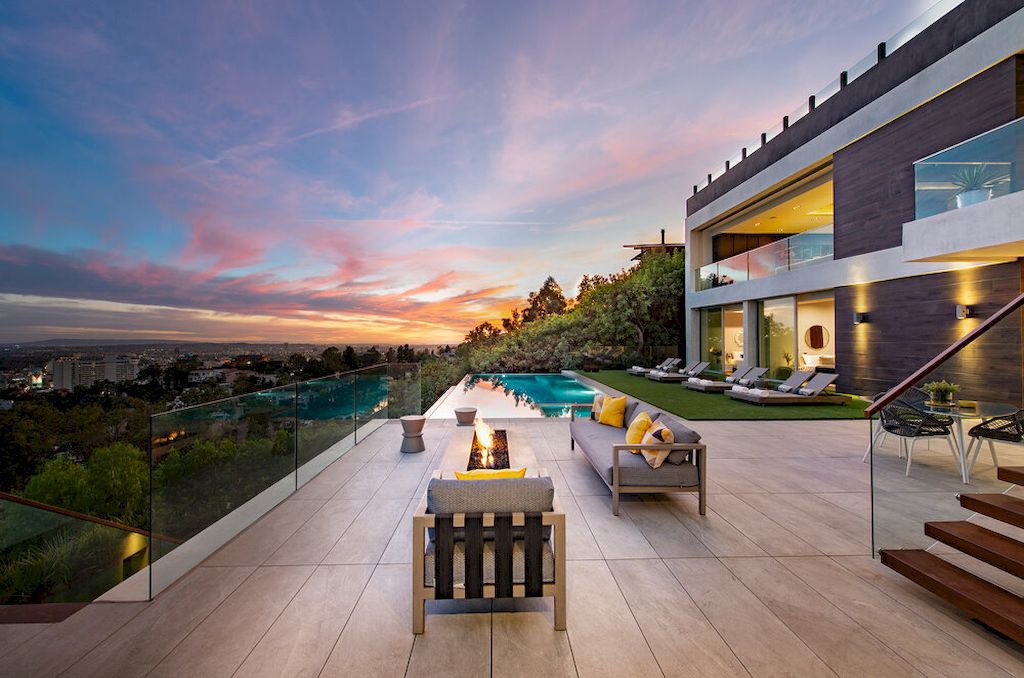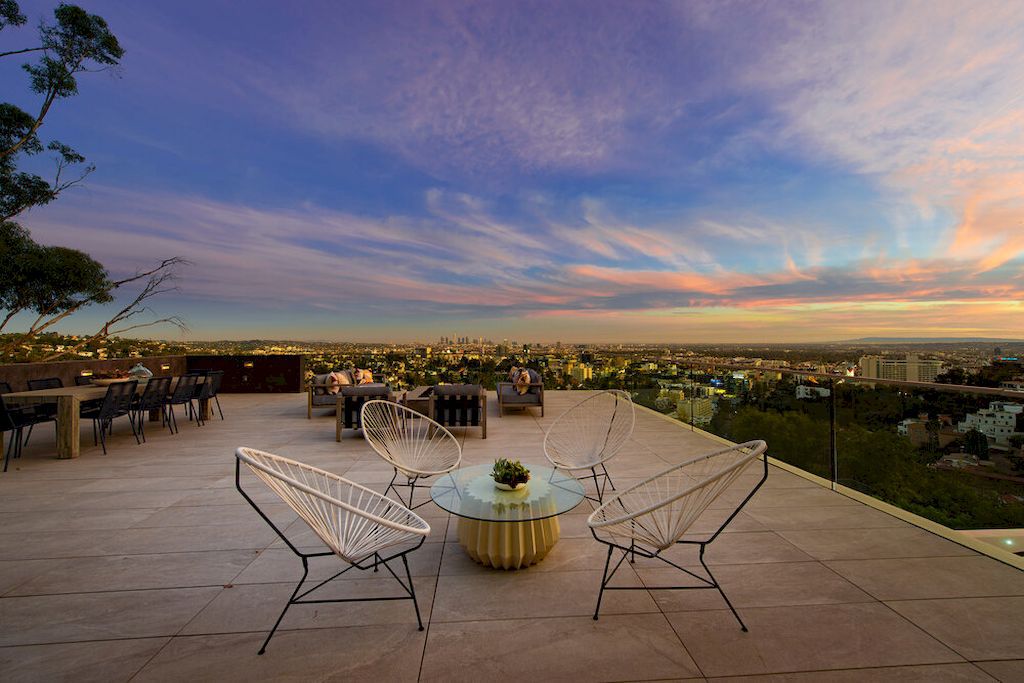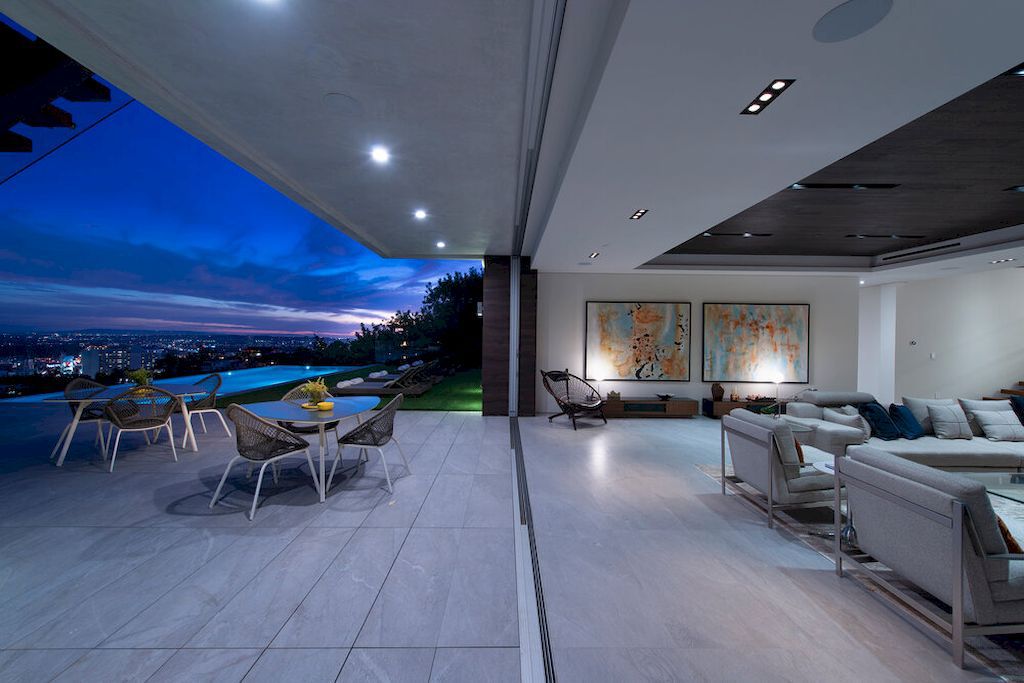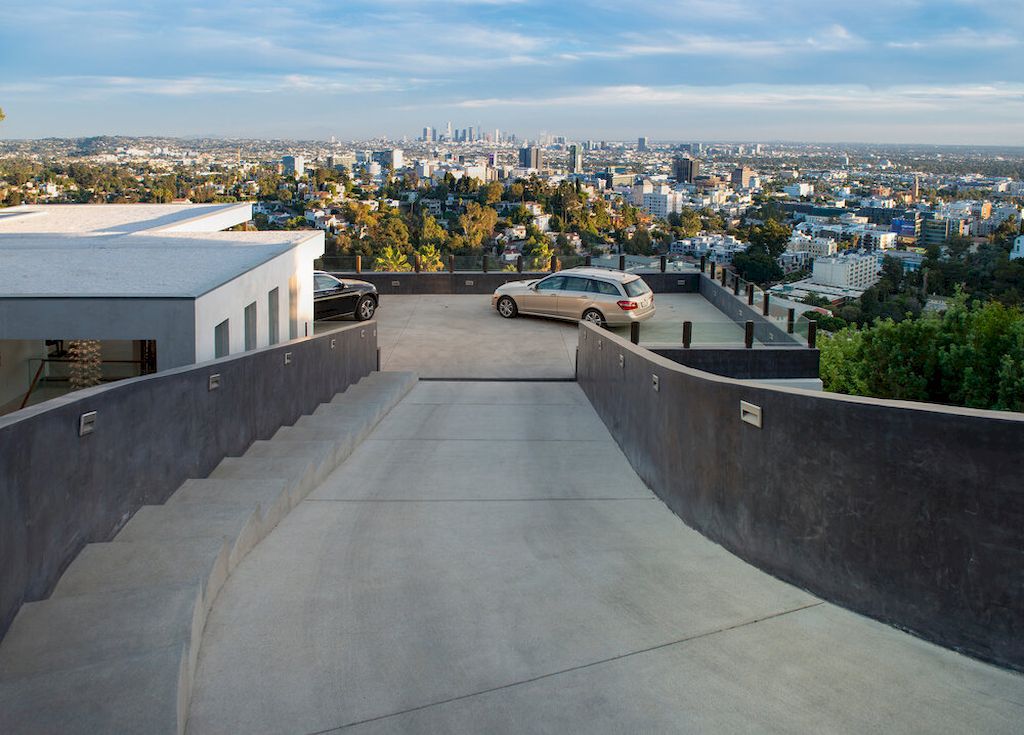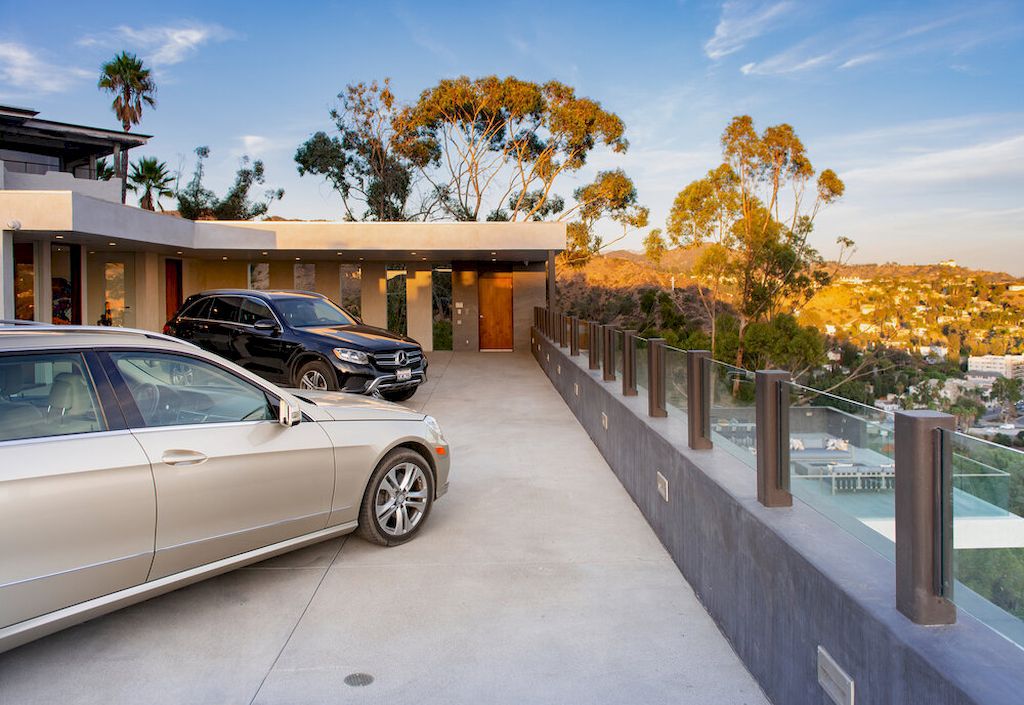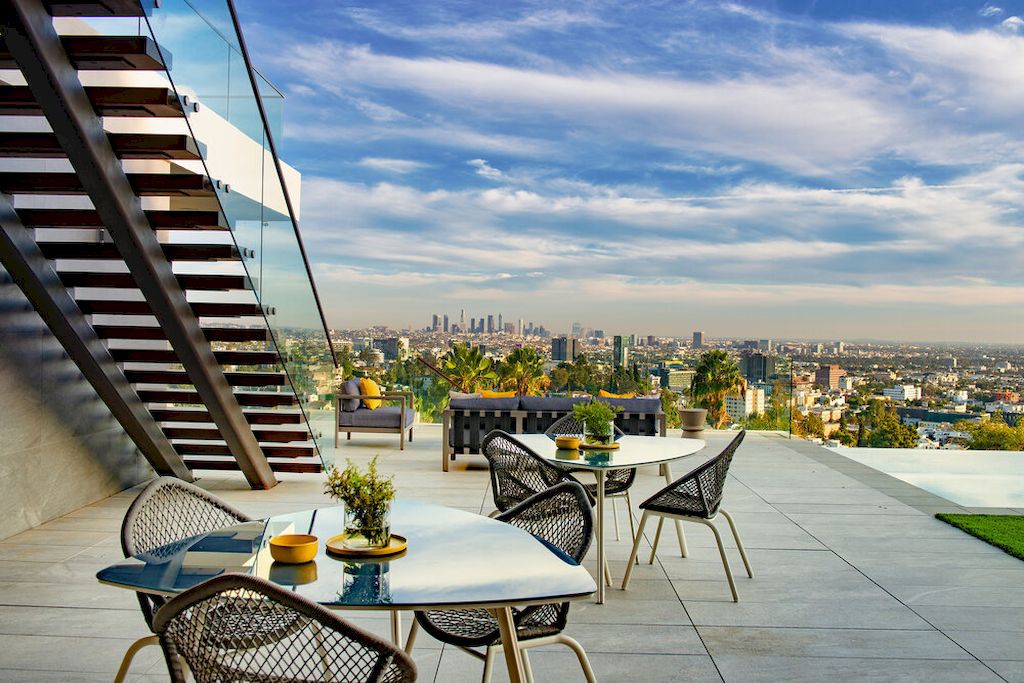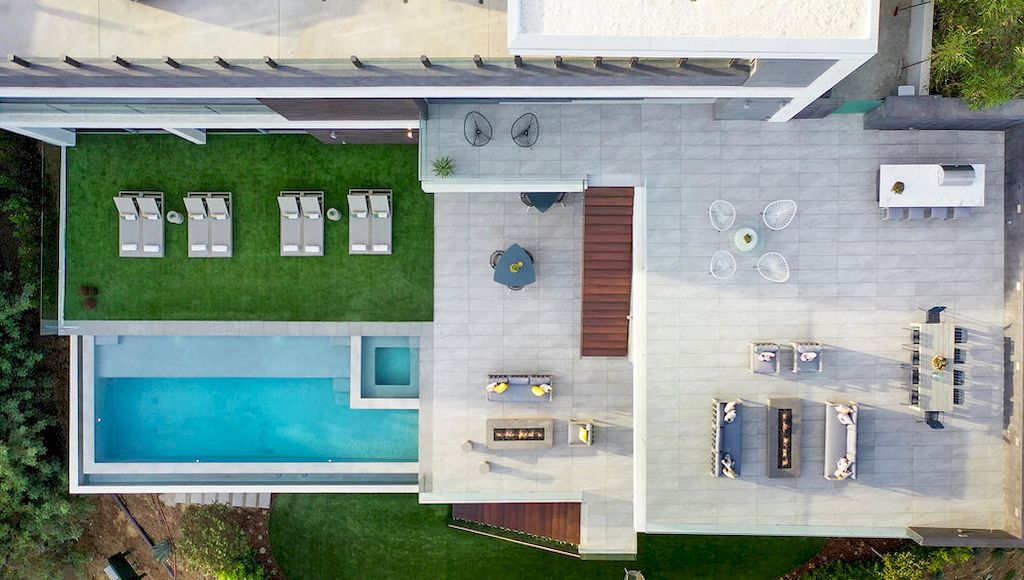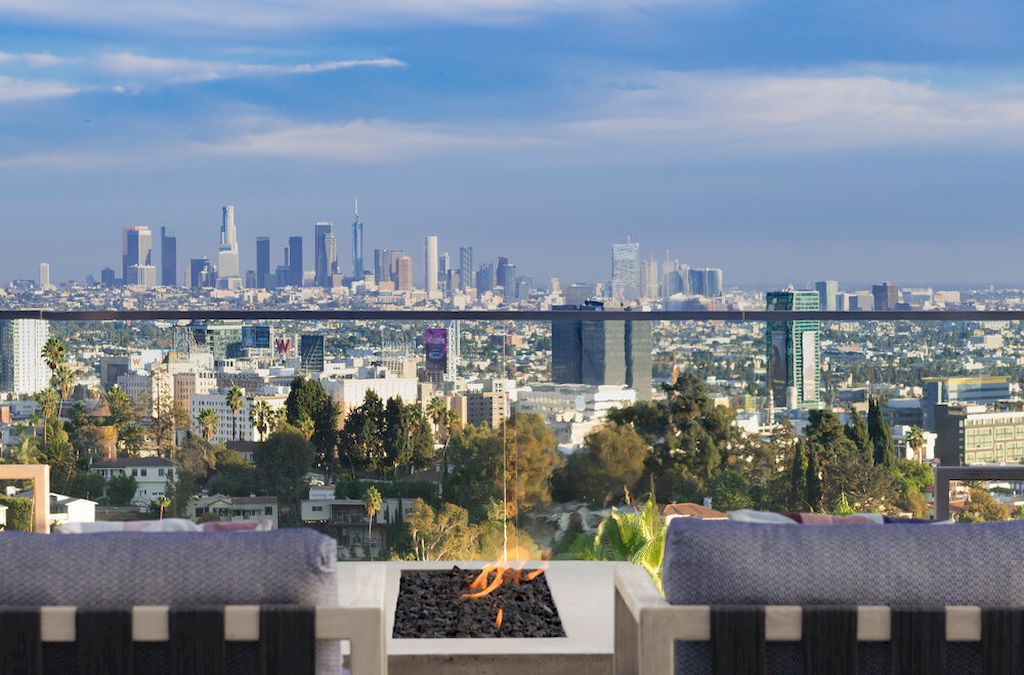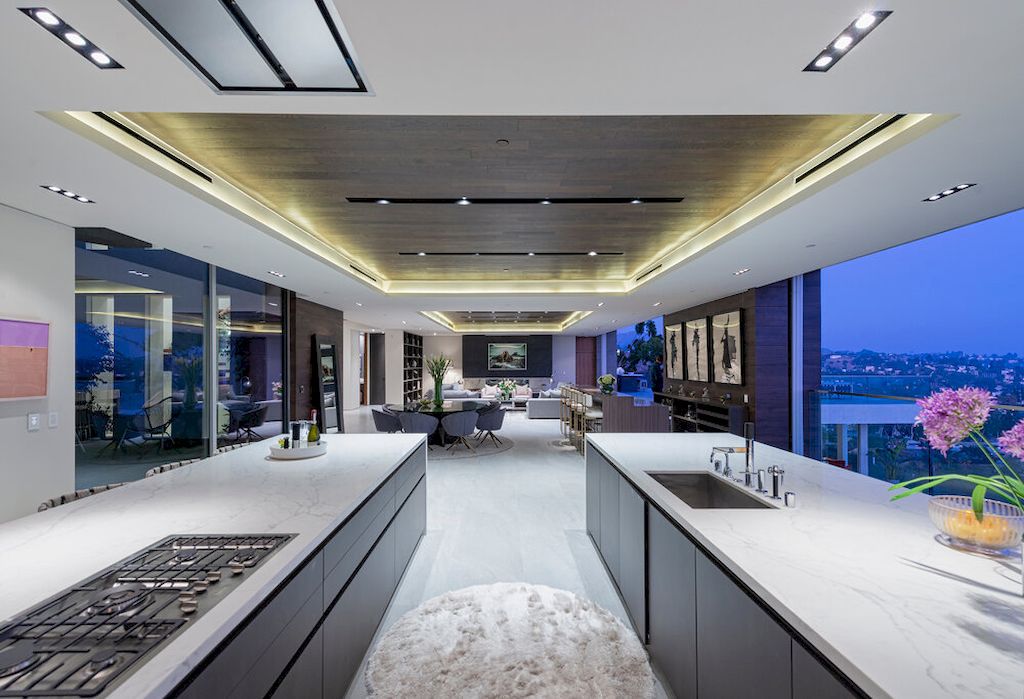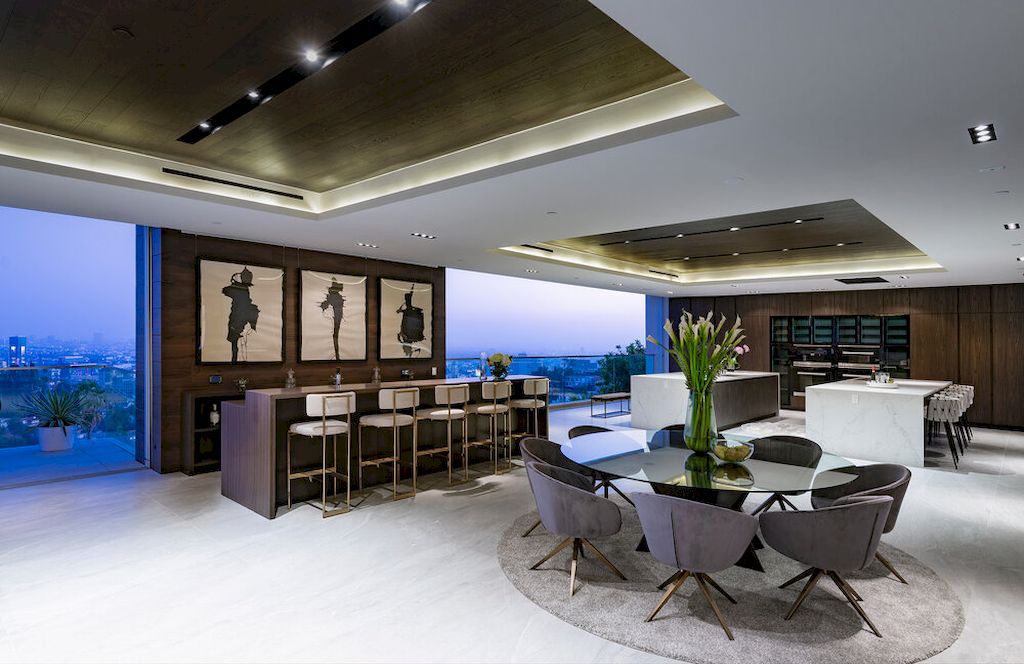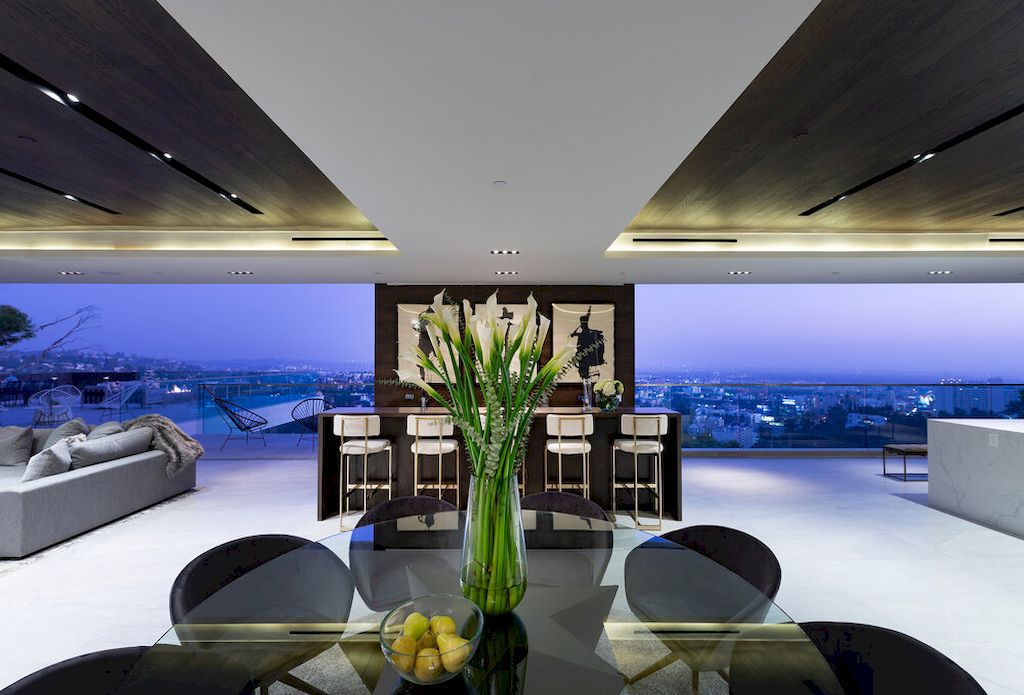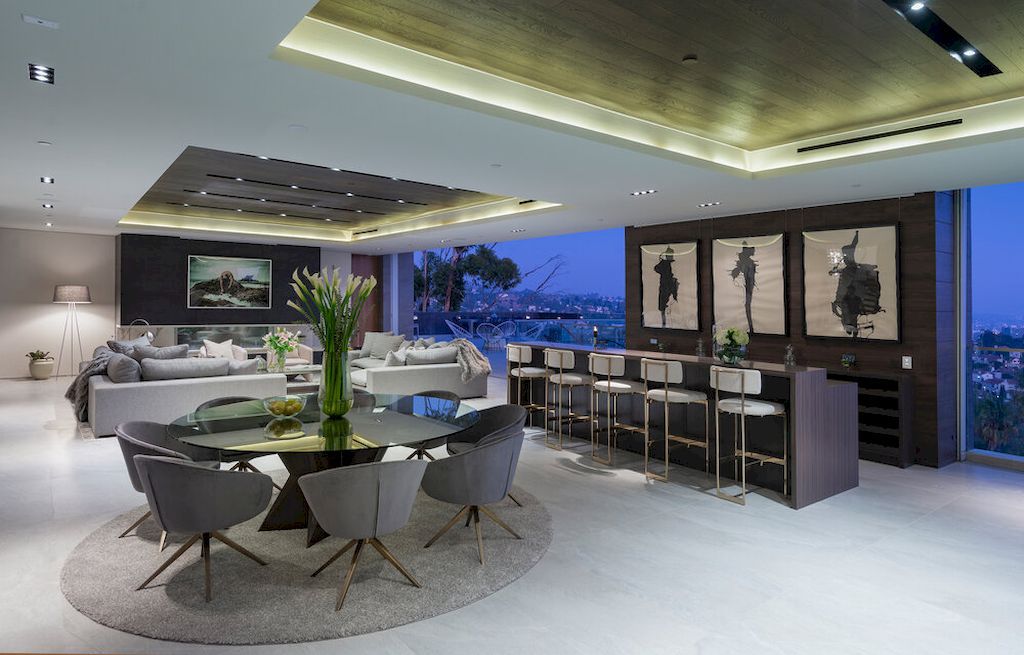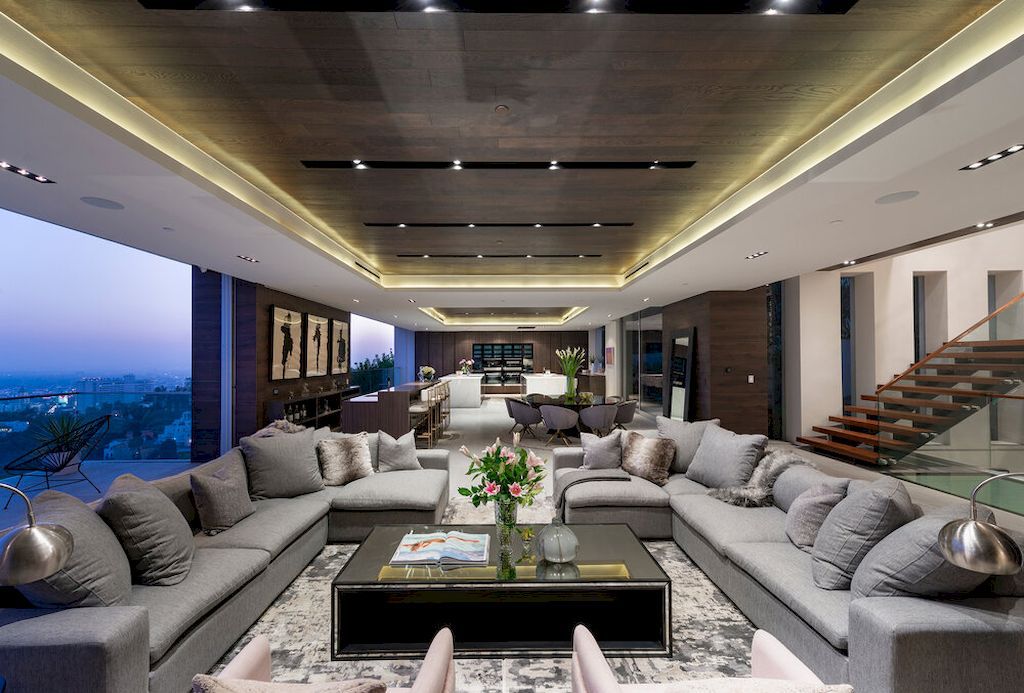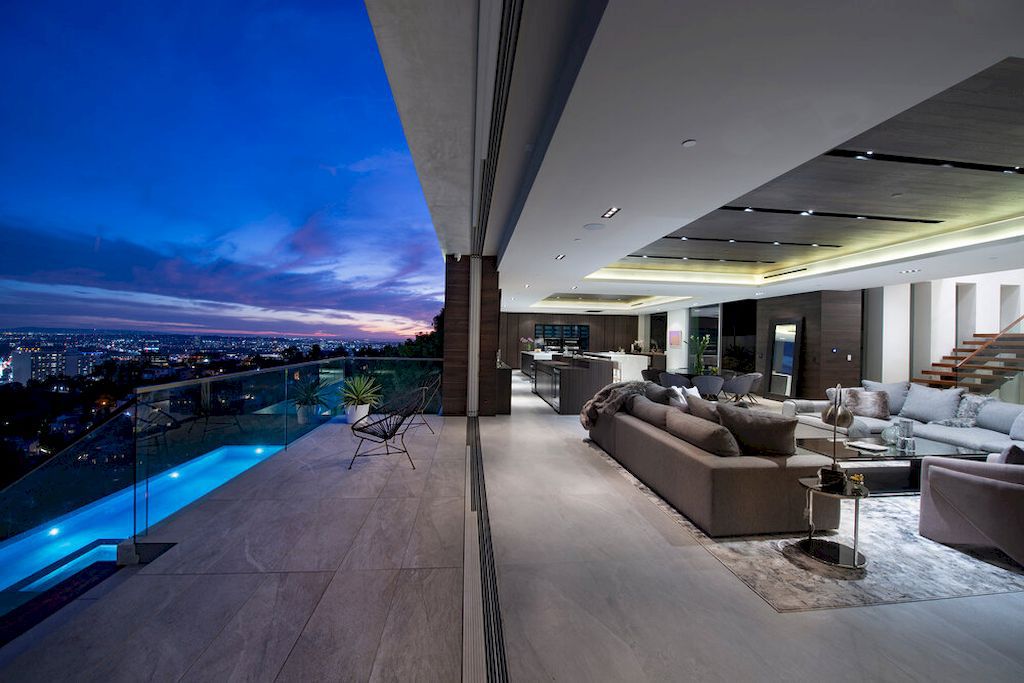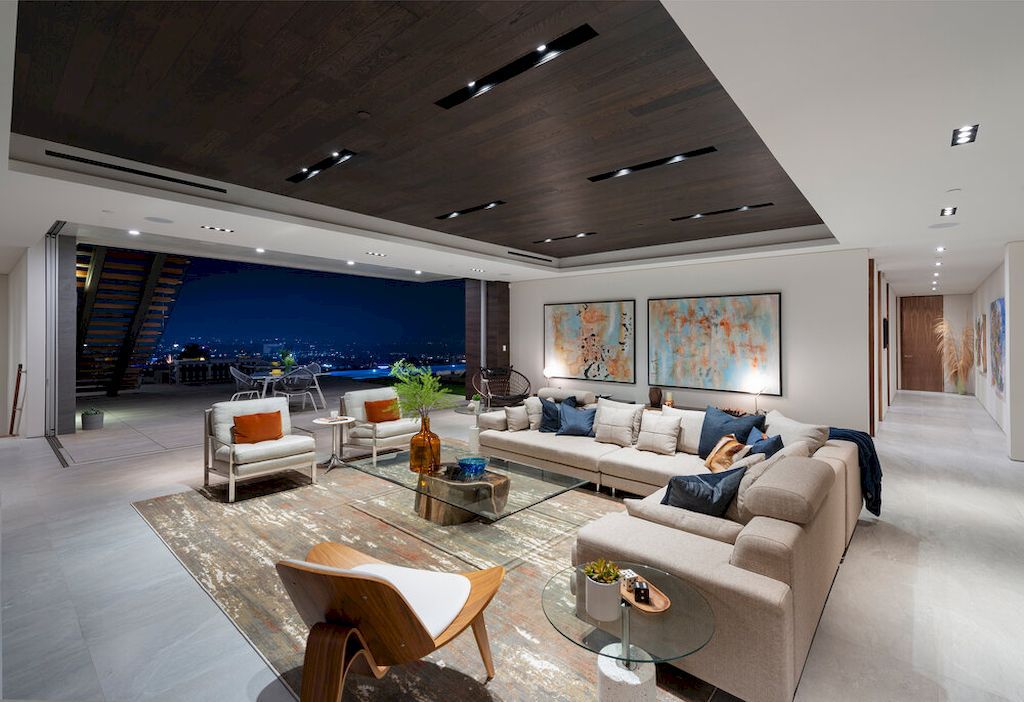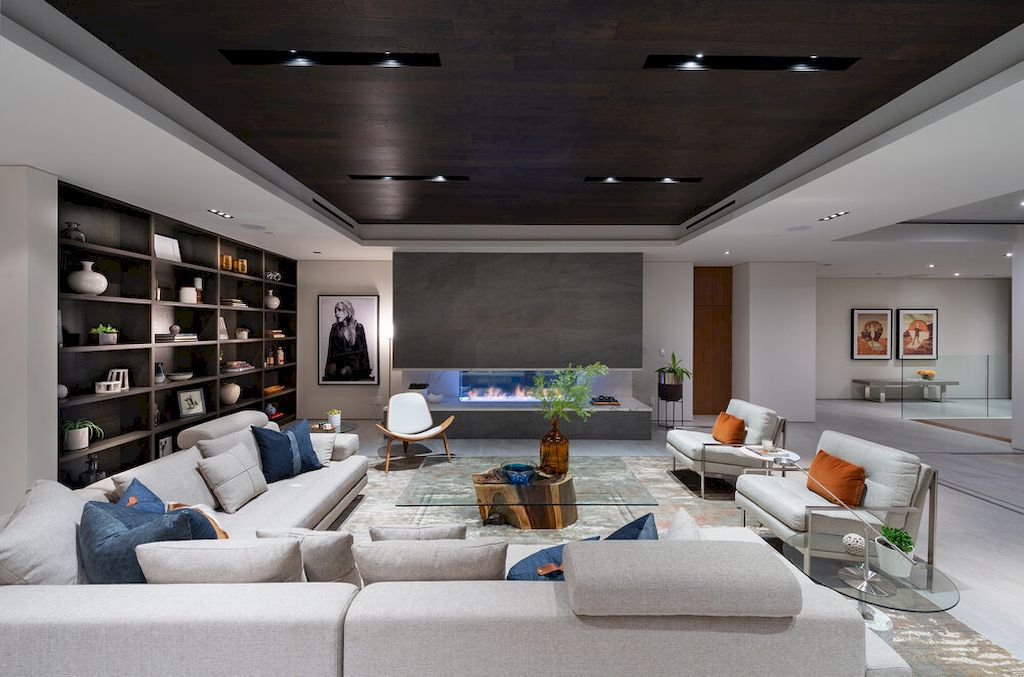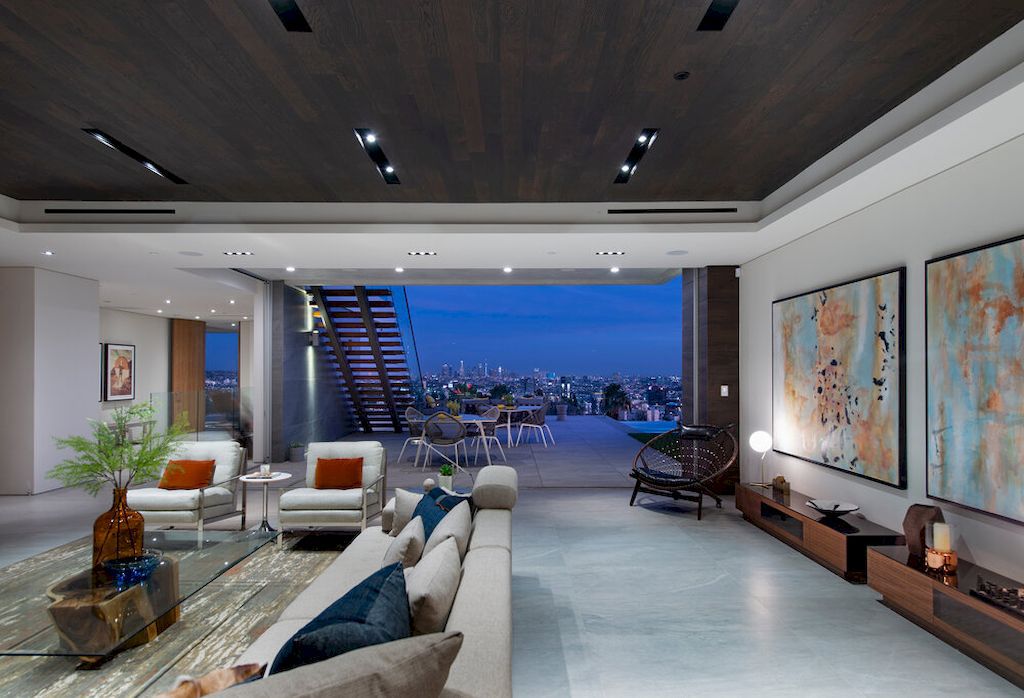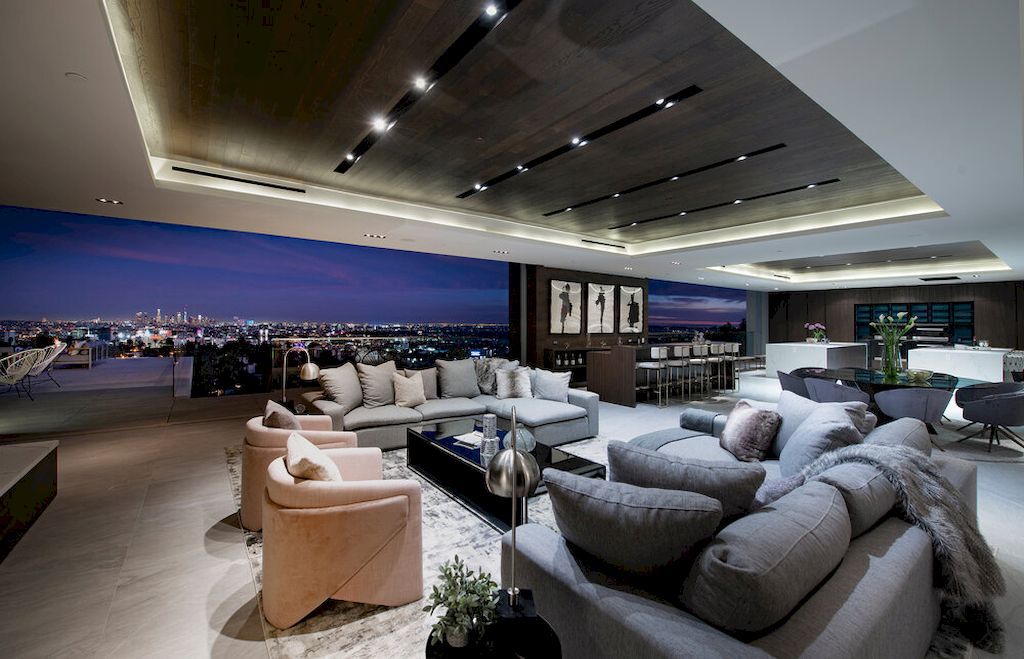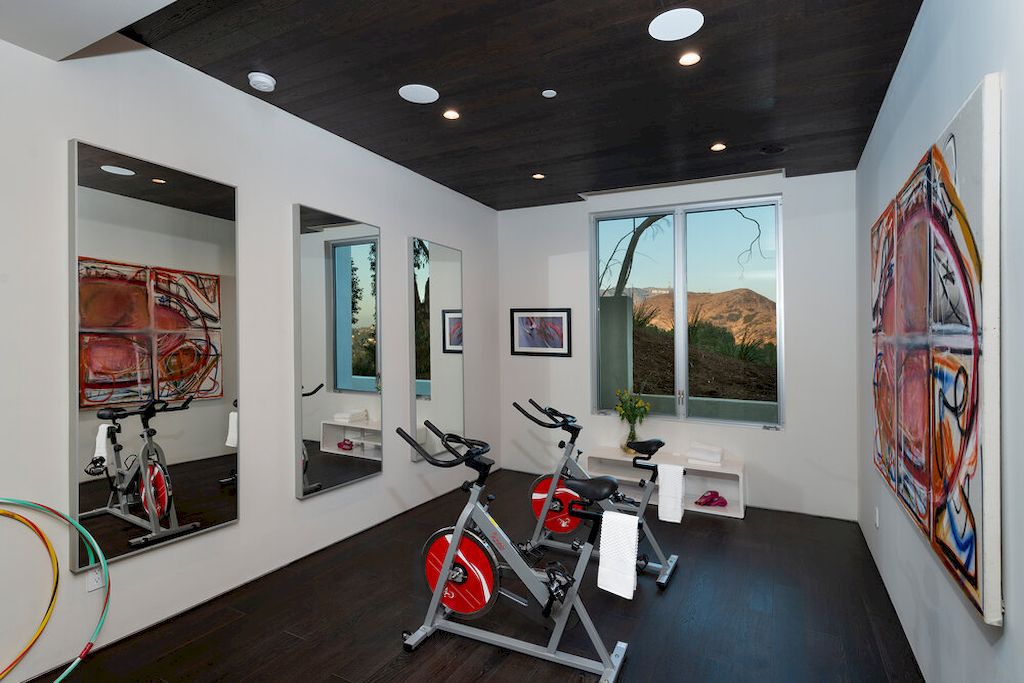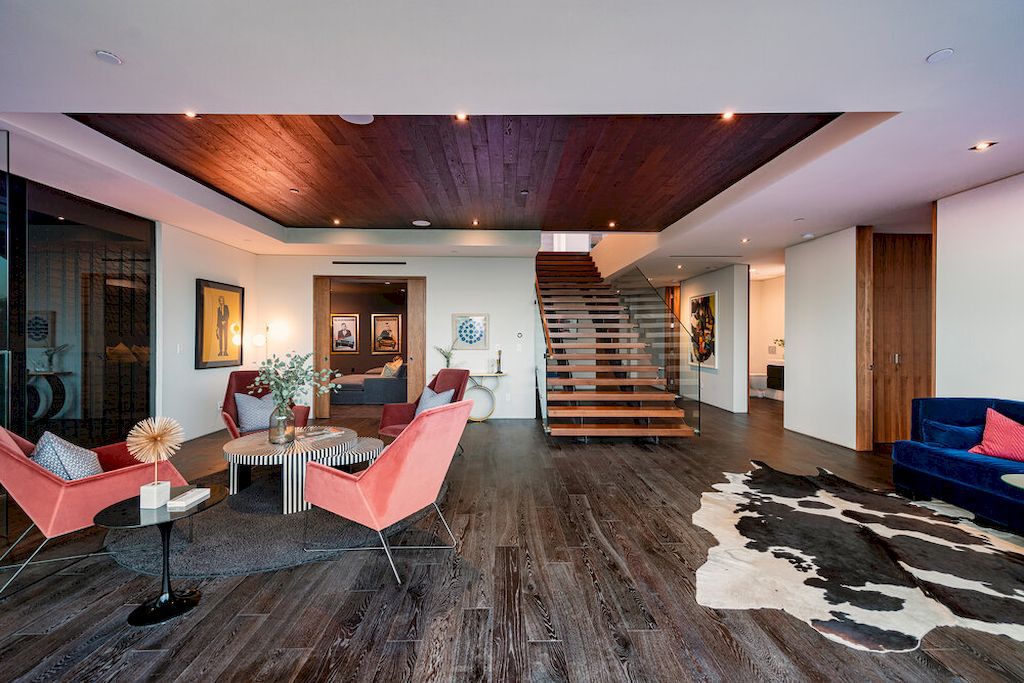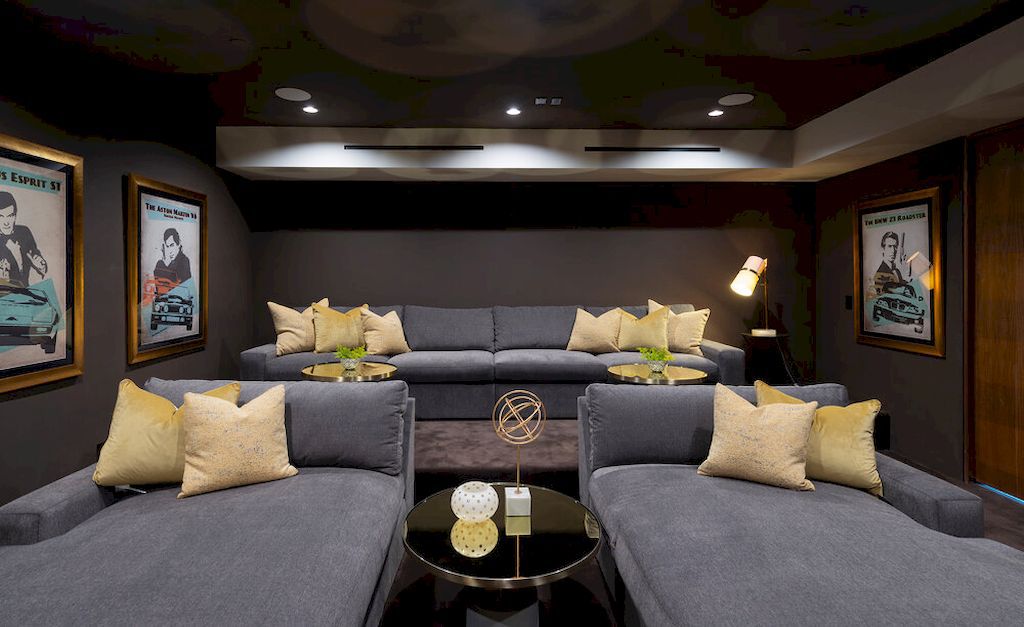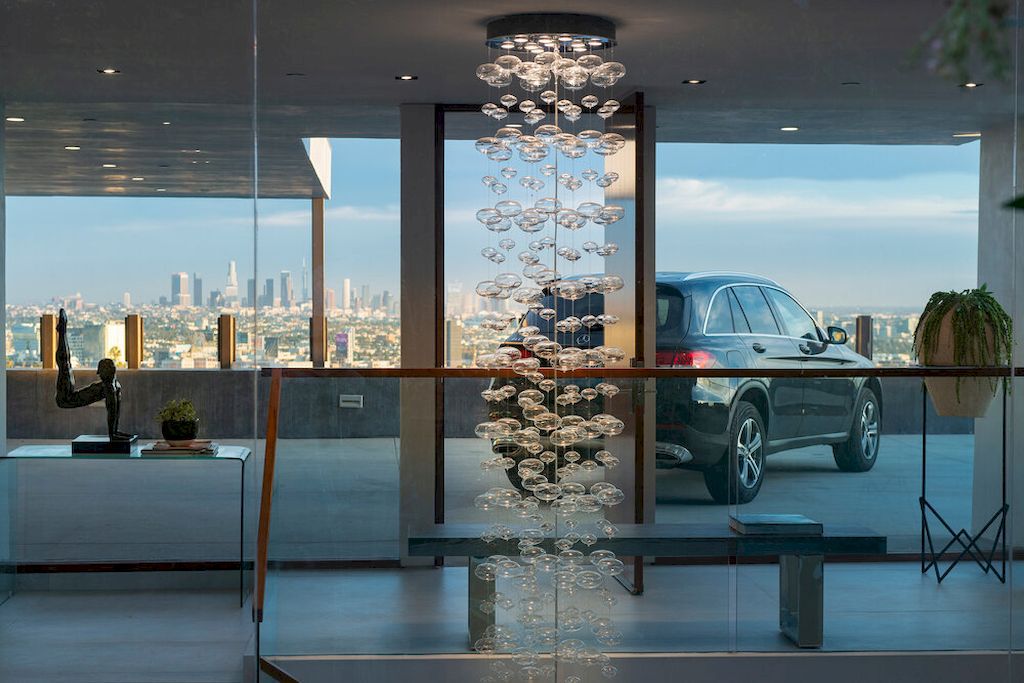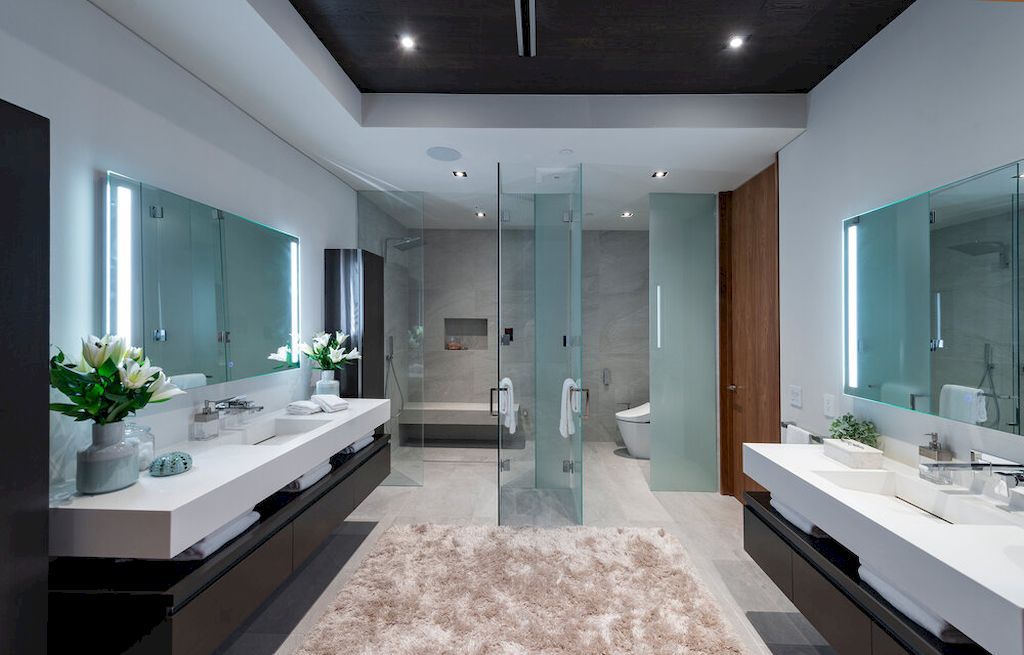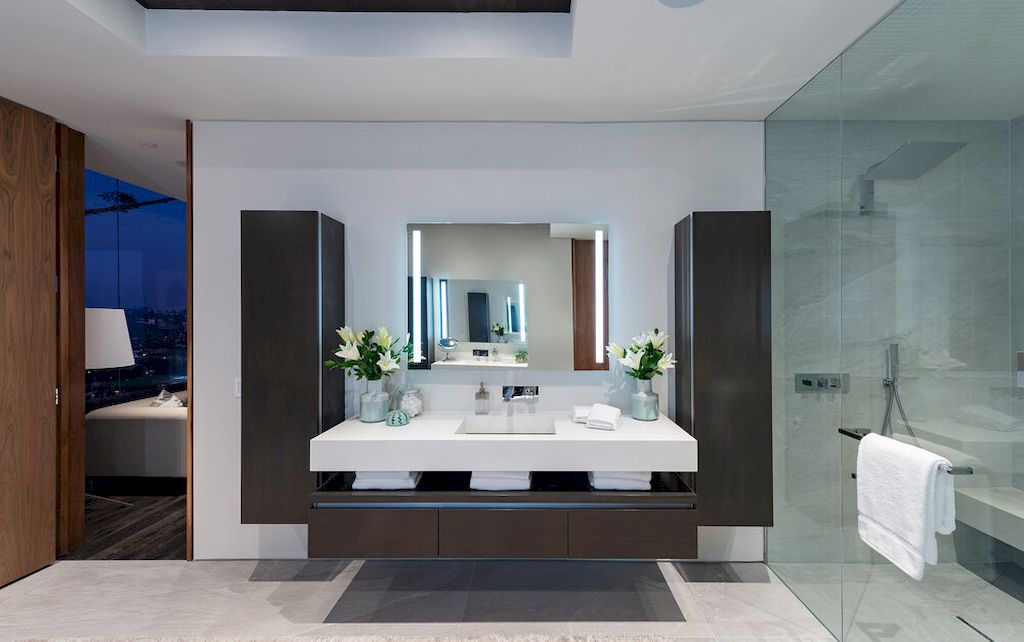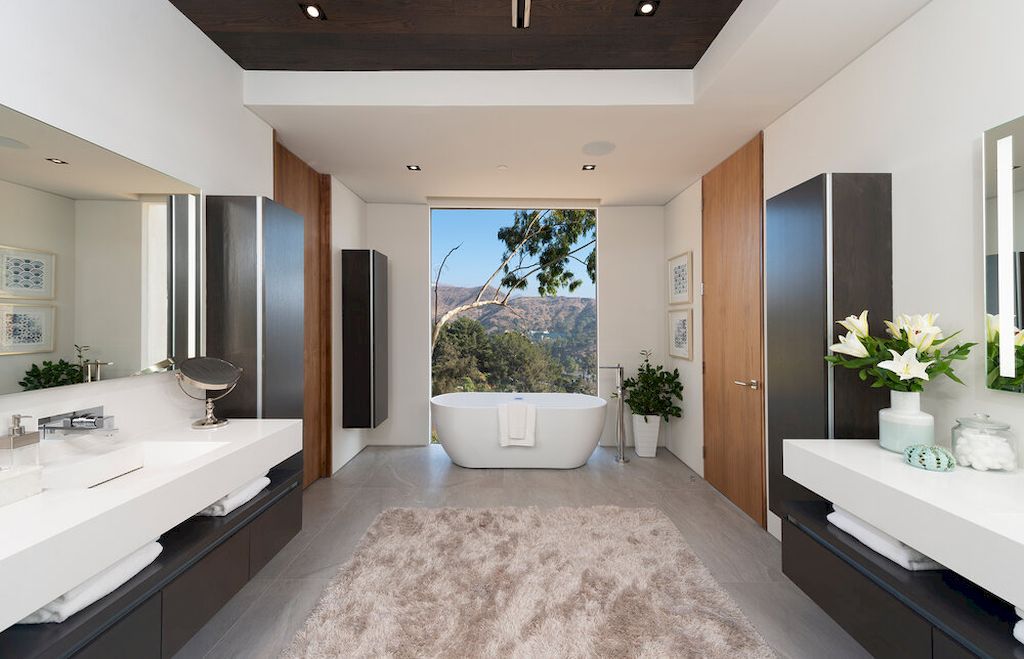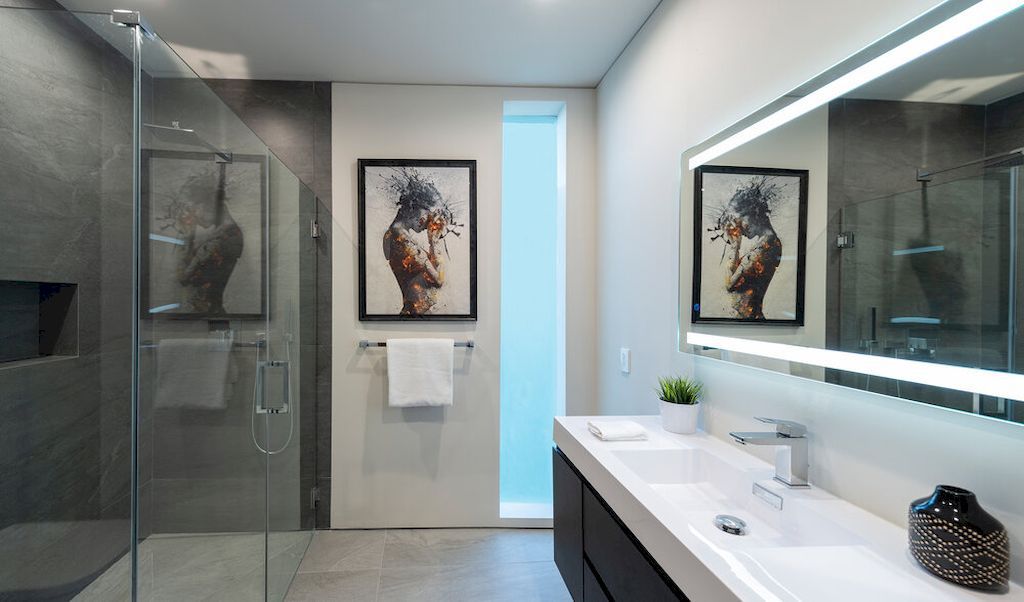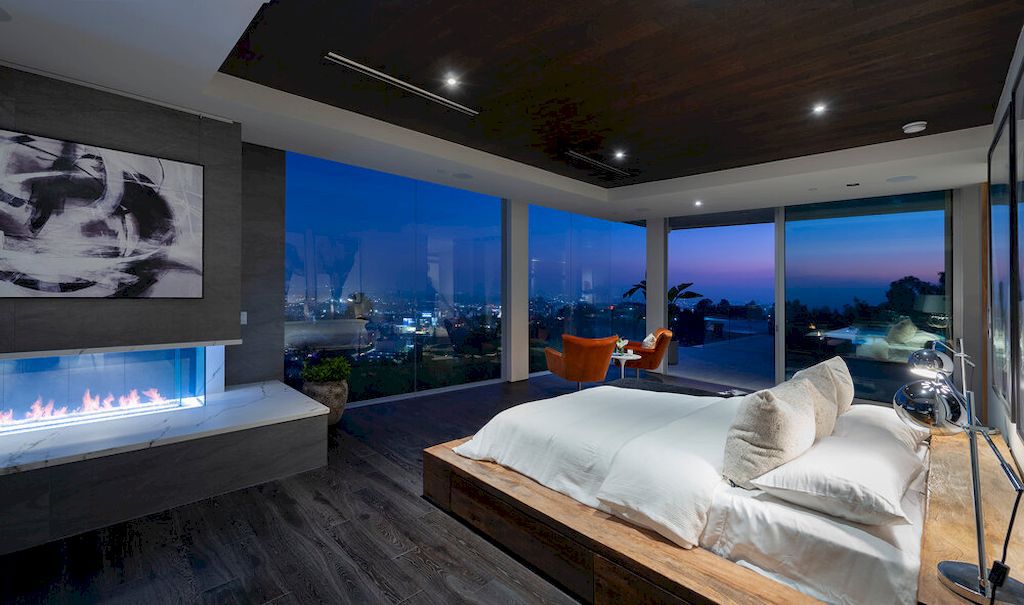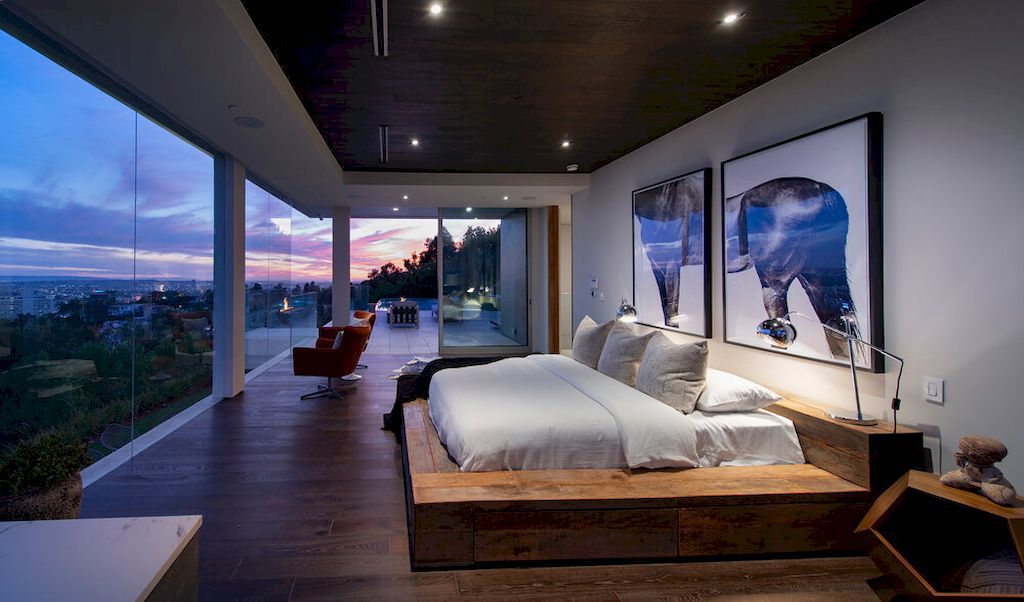 The Luxury Modern House Los Tilos Gallery:
Text by the Architects: It is always our ambition for our clients to experience an emotional and sensory reaction upon entering a house of our design. "Ahh" and "Wow" mean we've succeeded. Usually this initial response comes when passing through the entry. Or looking out to the horizon from inside the central living area. But for this project, located in the Outpost Estates area of the Hollywood Hills, the thrill begins while still in your car.
"The property situated at the end of a cul-de-sac. And we pushed the site out as far as possible on the slope. So the house is well below street level," Marc Whipple explains. "This allowed us to do an upside-down house; the approach is a curvy elevated driveway that's pretty steep. As you go down the views just get better and better, the gates open and you are onto the roof of the house. Completely surrounded by South – facing "jetliner" views. So the whole experience for the homeowner or a guest, just getting to this luxury modern house, is very dramatic."
Photo credit: William MacCollum| Source: Whipple Russell Architects
For more information about this project; please contact the Architecture firm :
– Add: 15233 ventura blvd, suite ph9, sherman oaks, ca 91403
– Tel: (323) 962-5800
– Email: [email protected]
More Houses in United States here:
---