Modern House in Vietnam on a lot over 500 m2 in the coastal city of Nha Trang; designed by MM ++ Architects. With a unique view to the sea and the bay as well as the rocky mountain range; the villa brings a difference in the overall of the concentrated living characteristics of Vietnamese people.
The design view is based on the simplicity of the shape, using raw and natural materials. Entrance to the villa from the back of the plot of land; a stone fence is arranged along the entrance road to separate the space of the villa from the outside; ensuring absolute privacy to enjoy the entire sea view space.
The open space runs smoothly from the ground floor to the outside so the kitchen area; also has a beautiful view towards the sea. With large windows arranged throughout the front of the villa to connect the space in the function room to the outside.
A spiral staircase is located in the center of the villa, which creates a highlight in the interior to help create a visual balance. Meanwhile Arrangement of the bedrooms are reasonably to enjoy the full character of the plot location giving a modern sea view villa. Truly outstanding Coastal Stone House in Vietnam.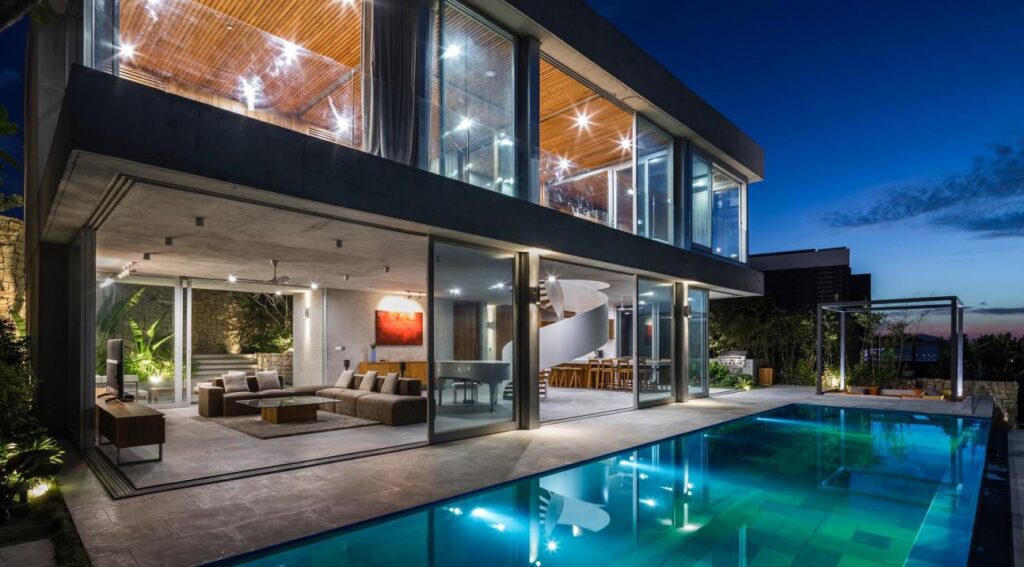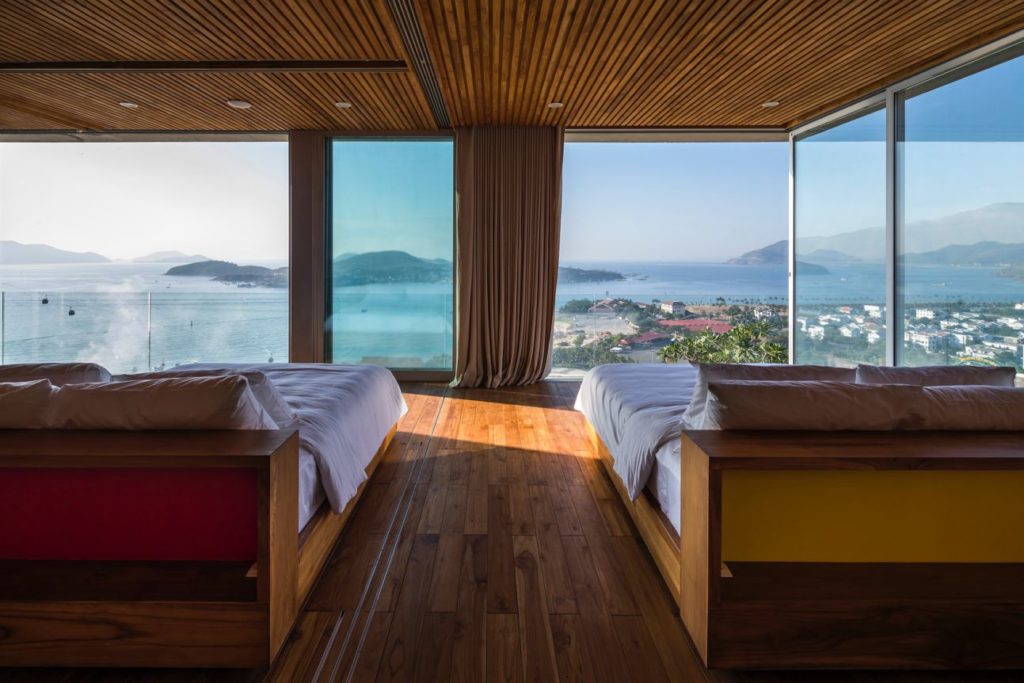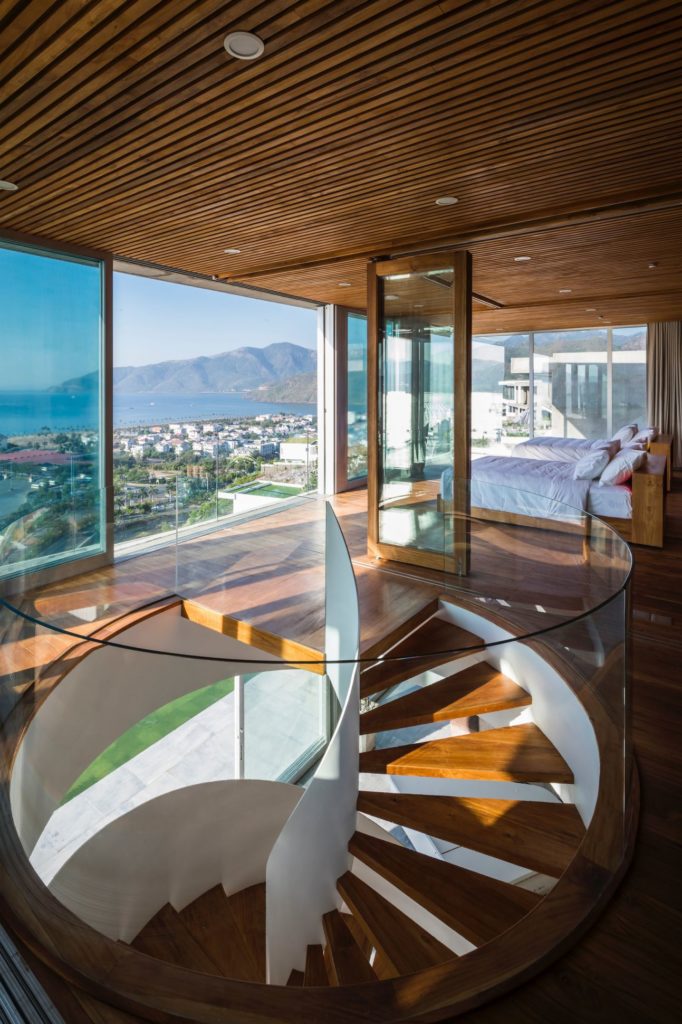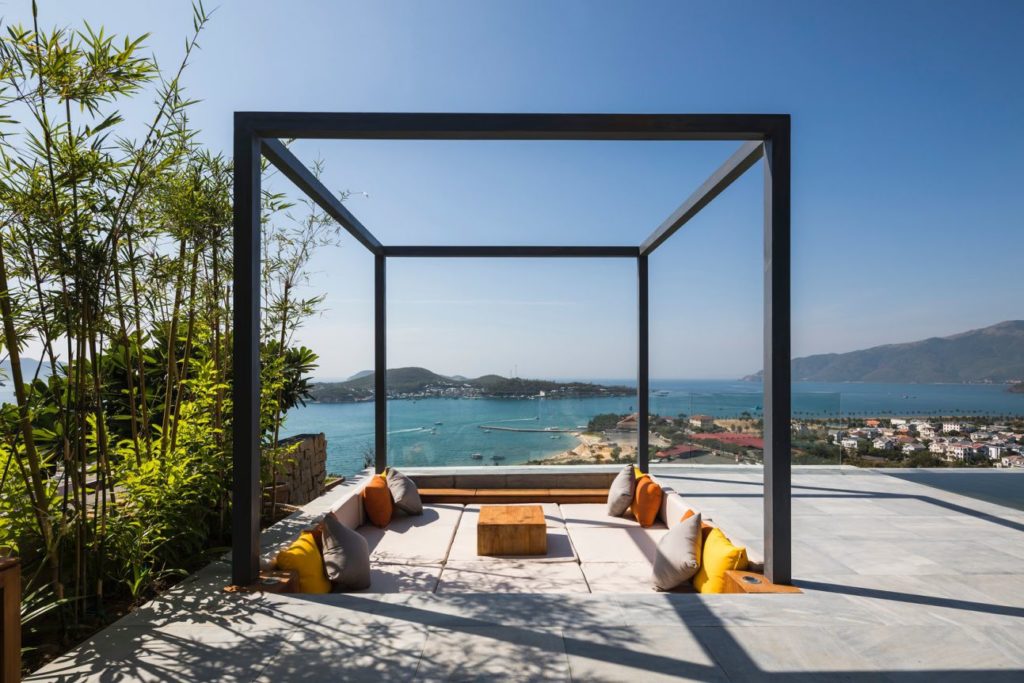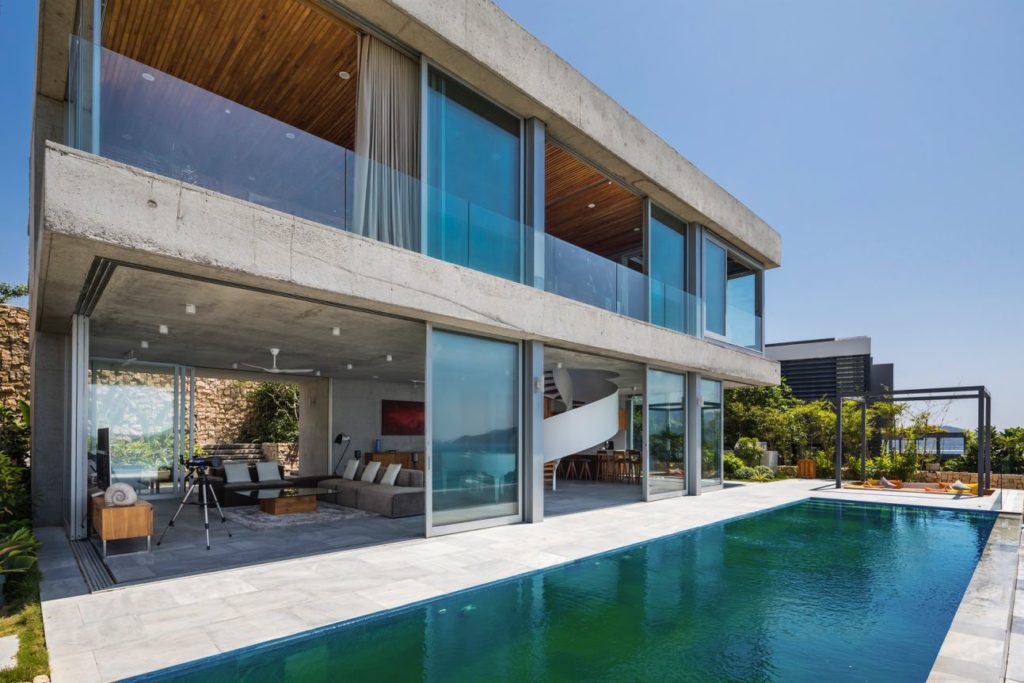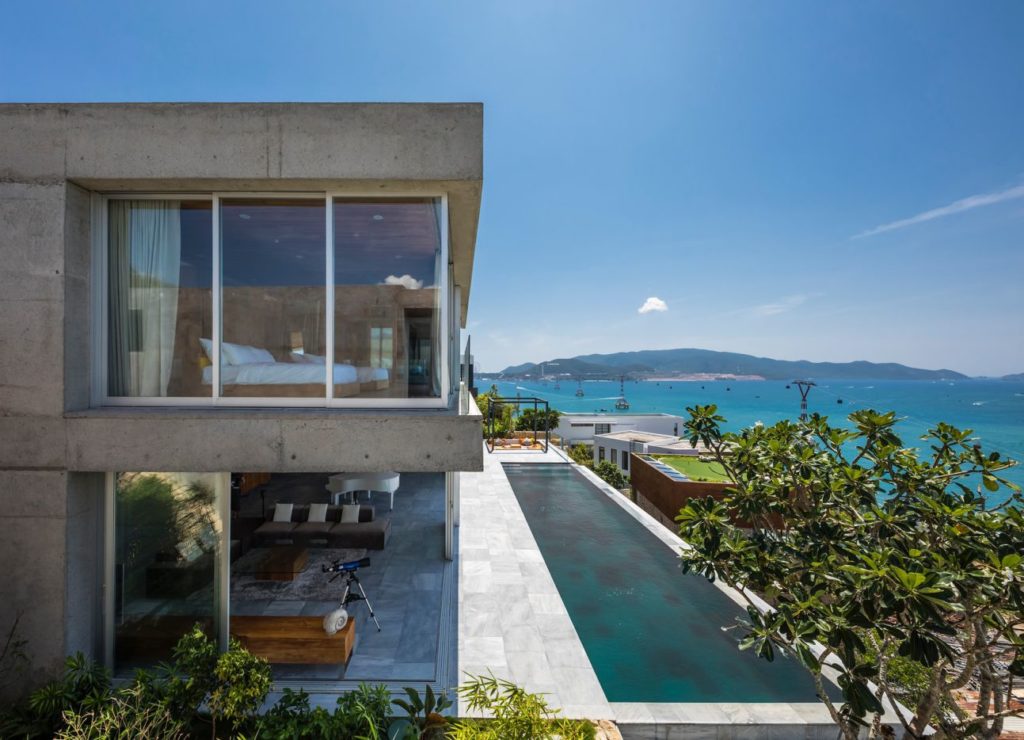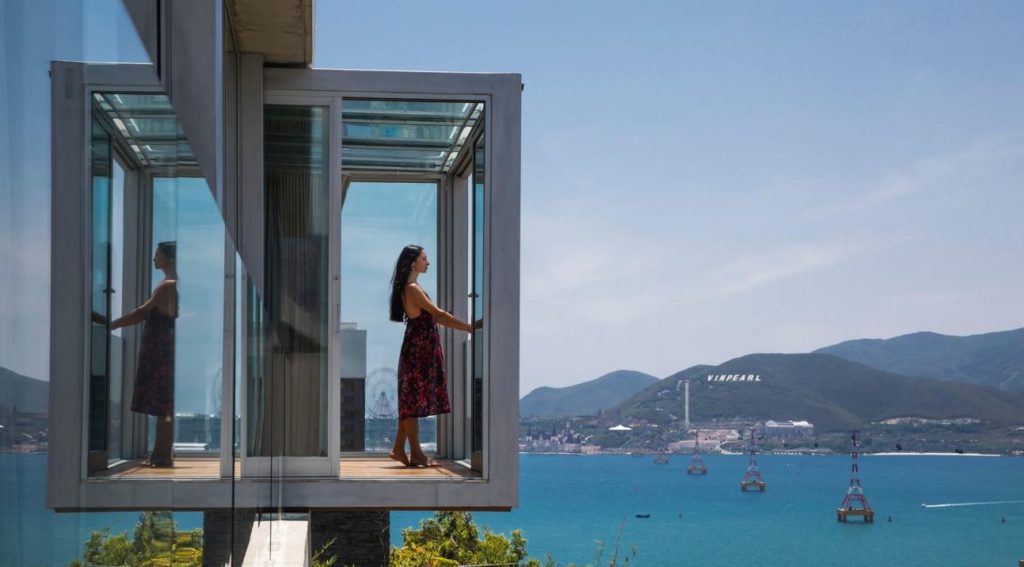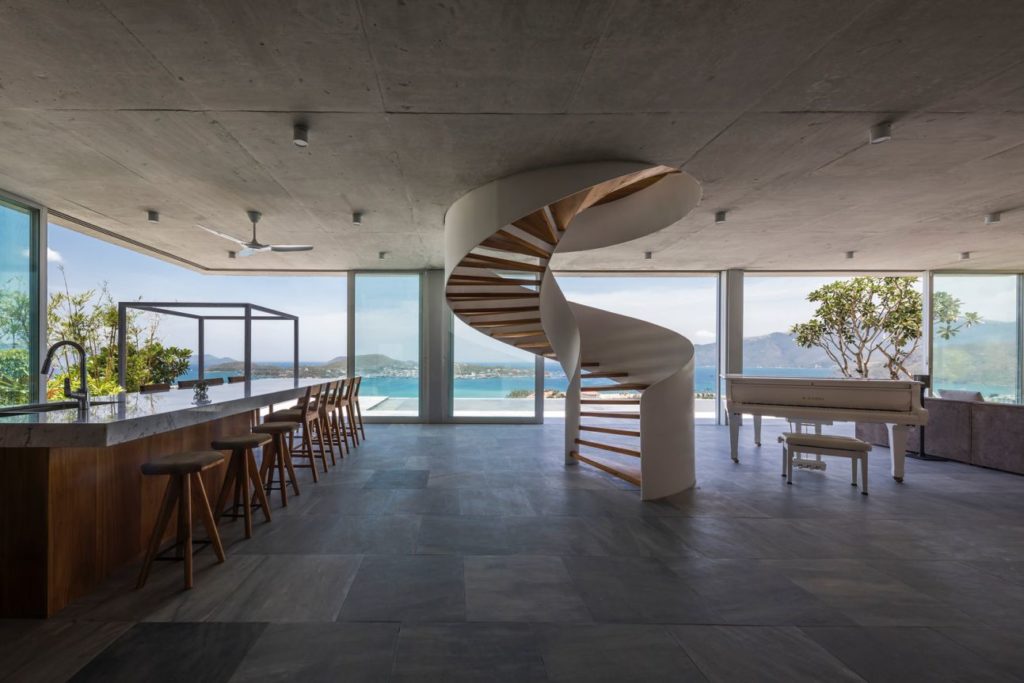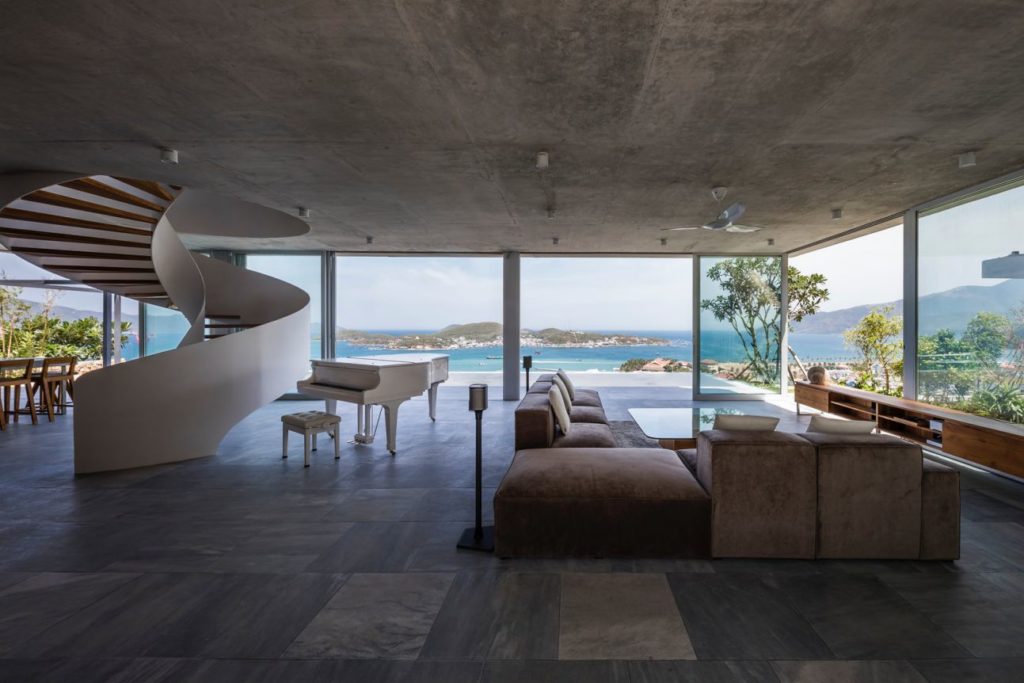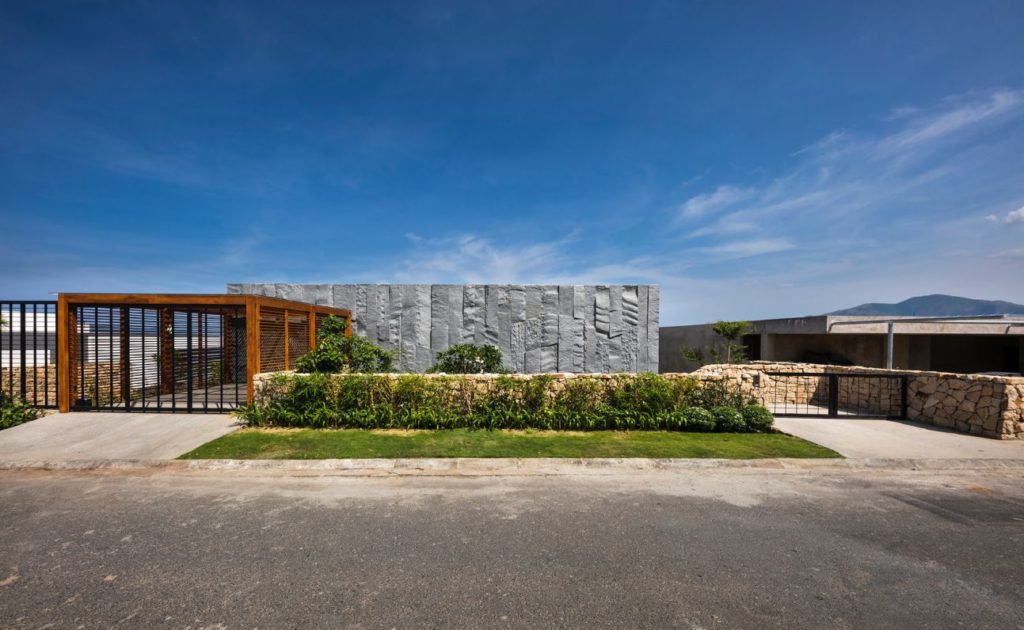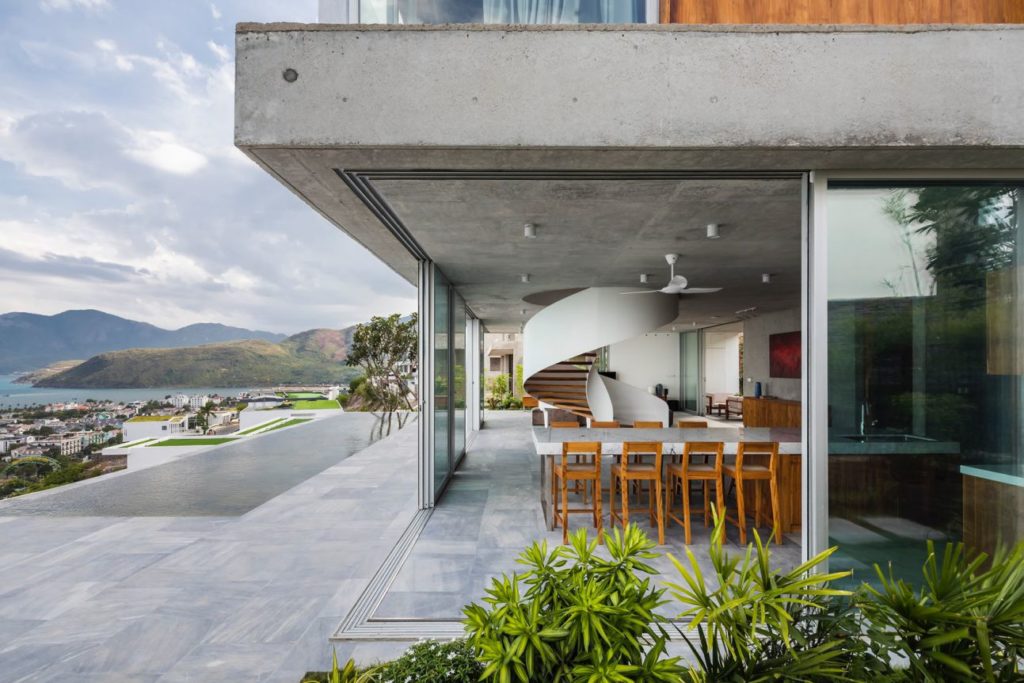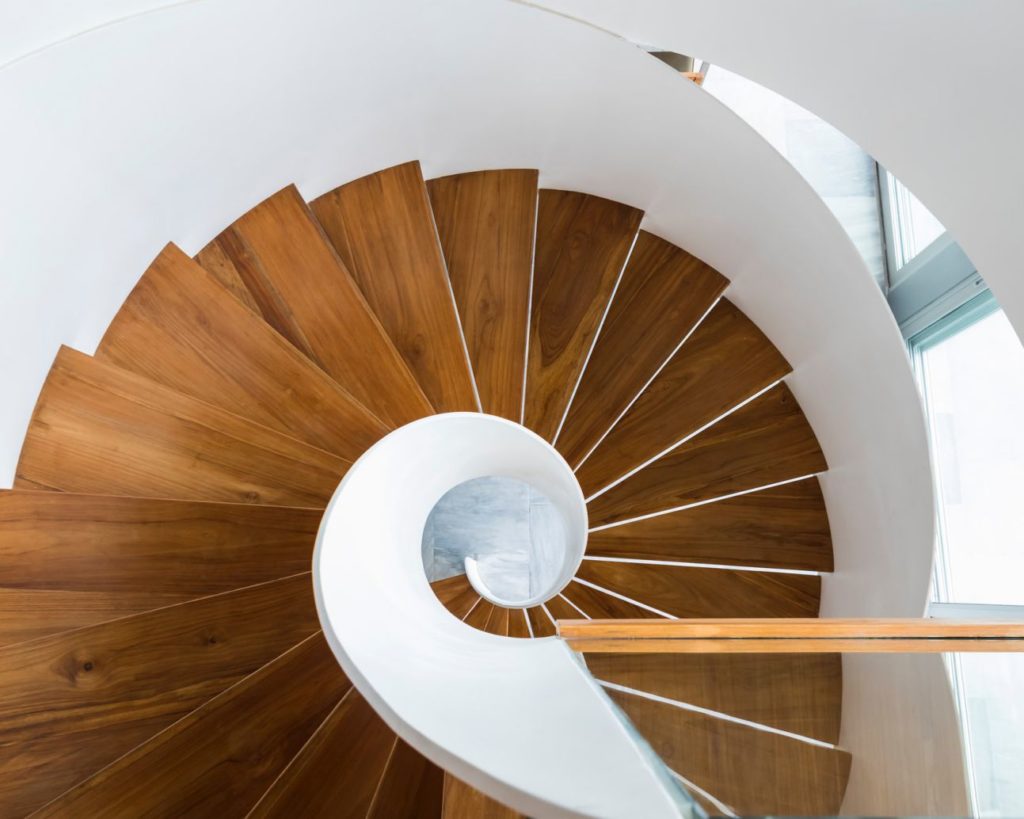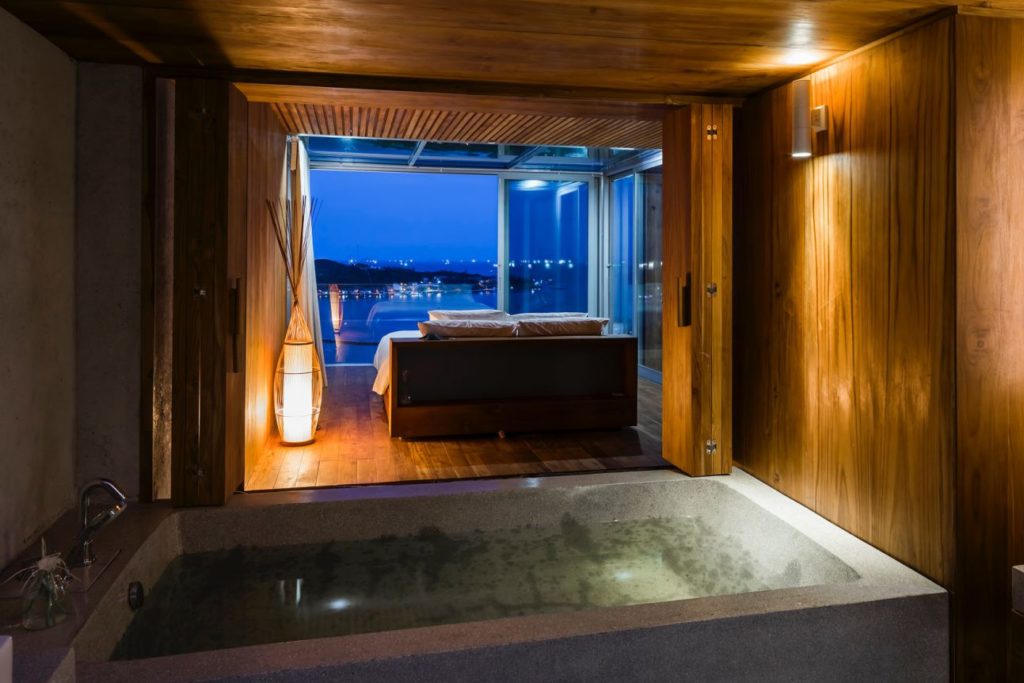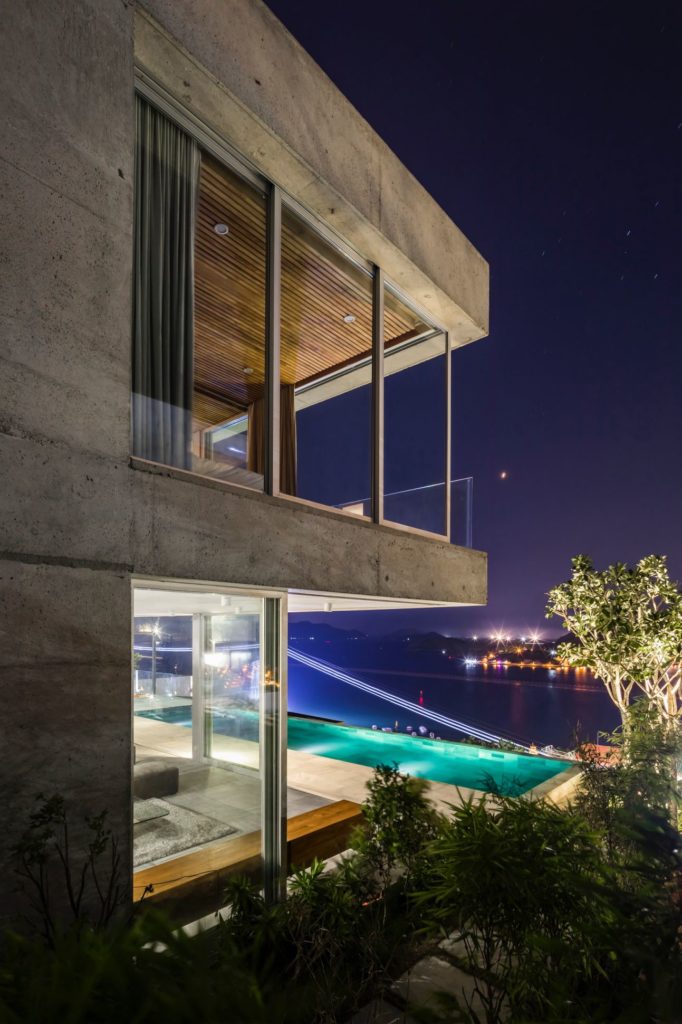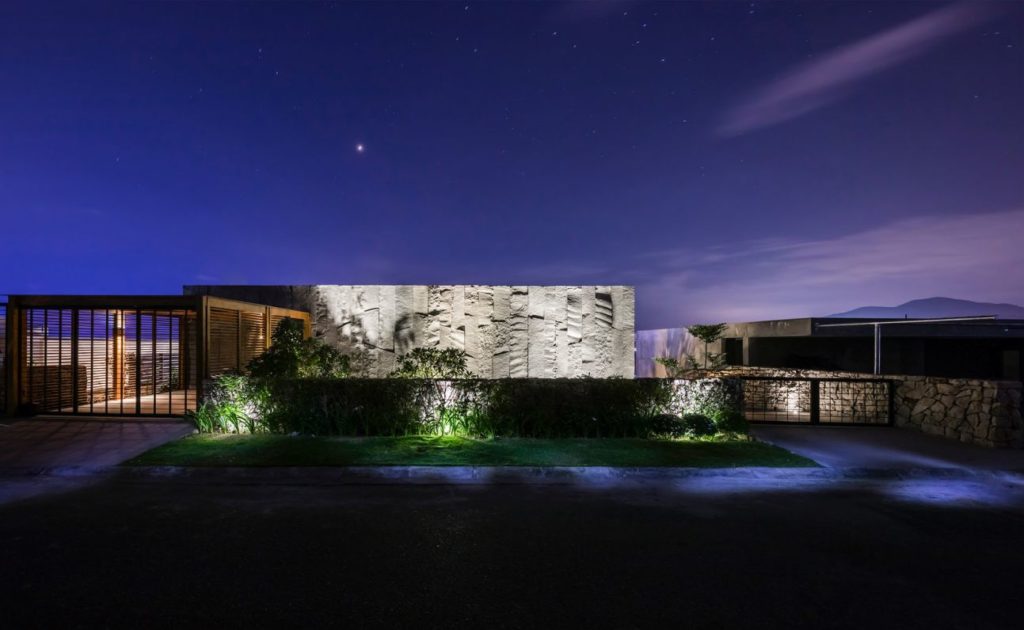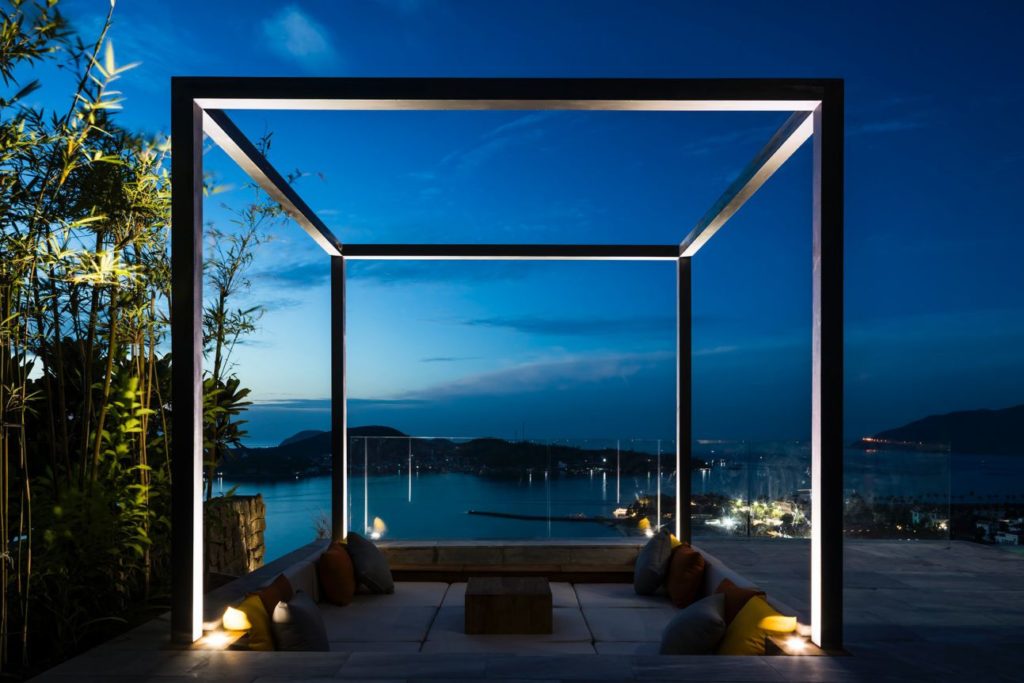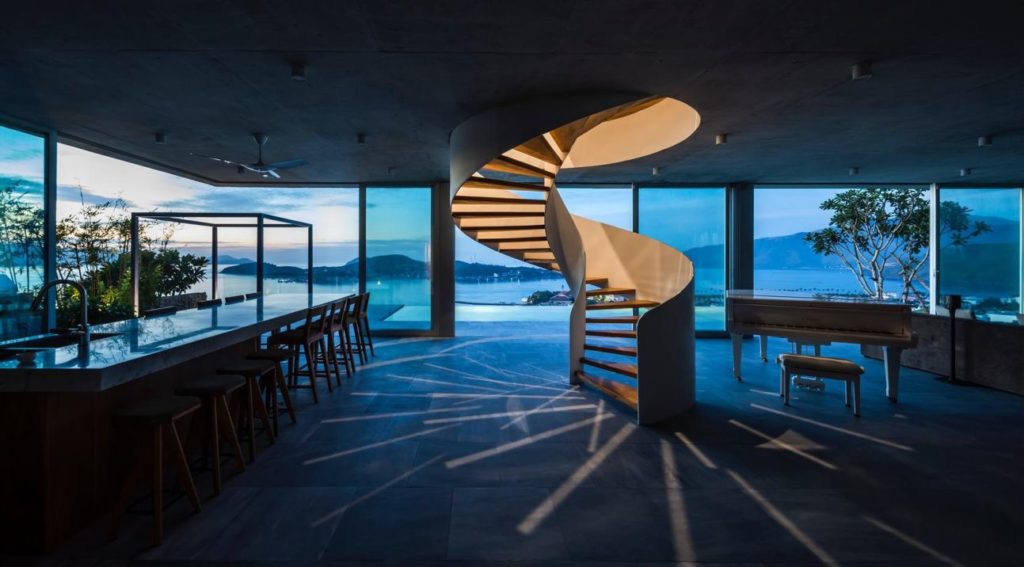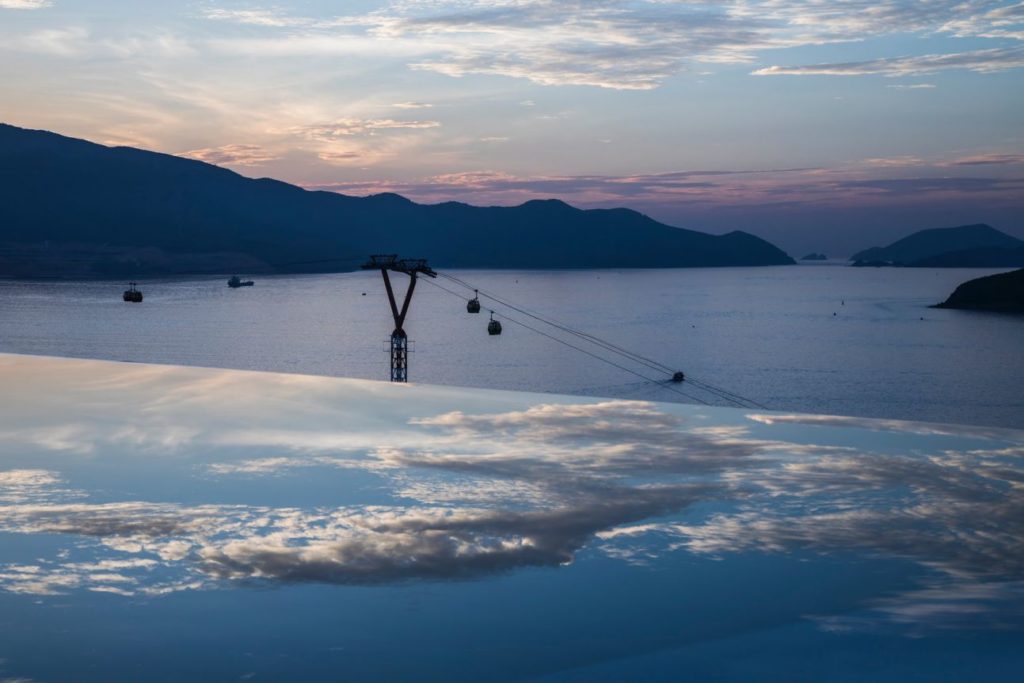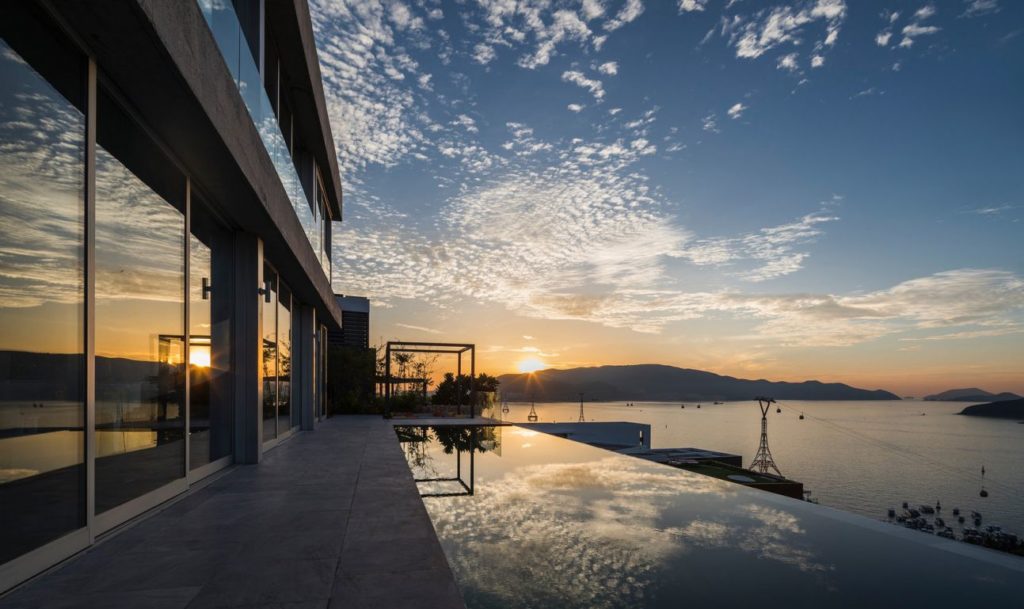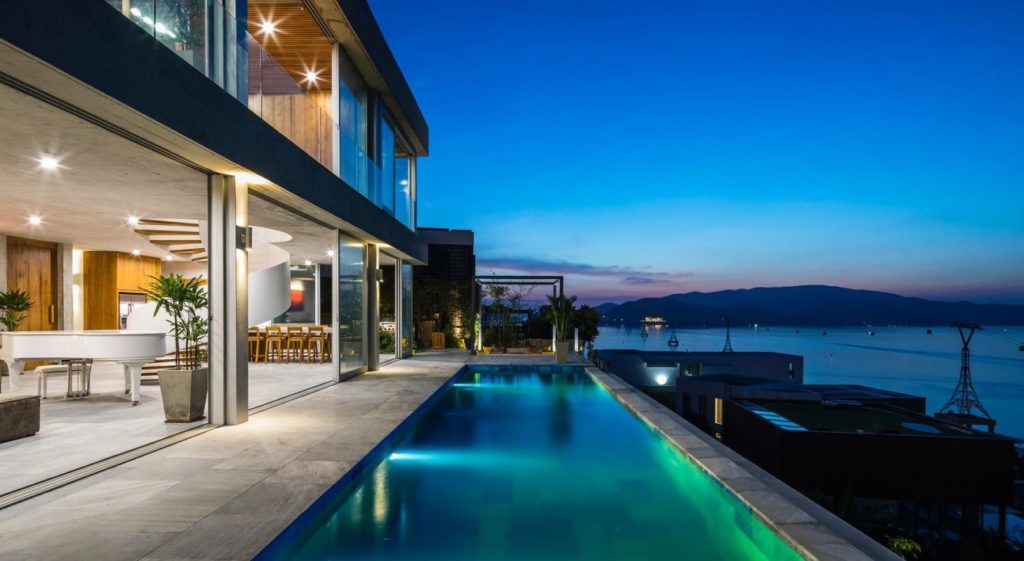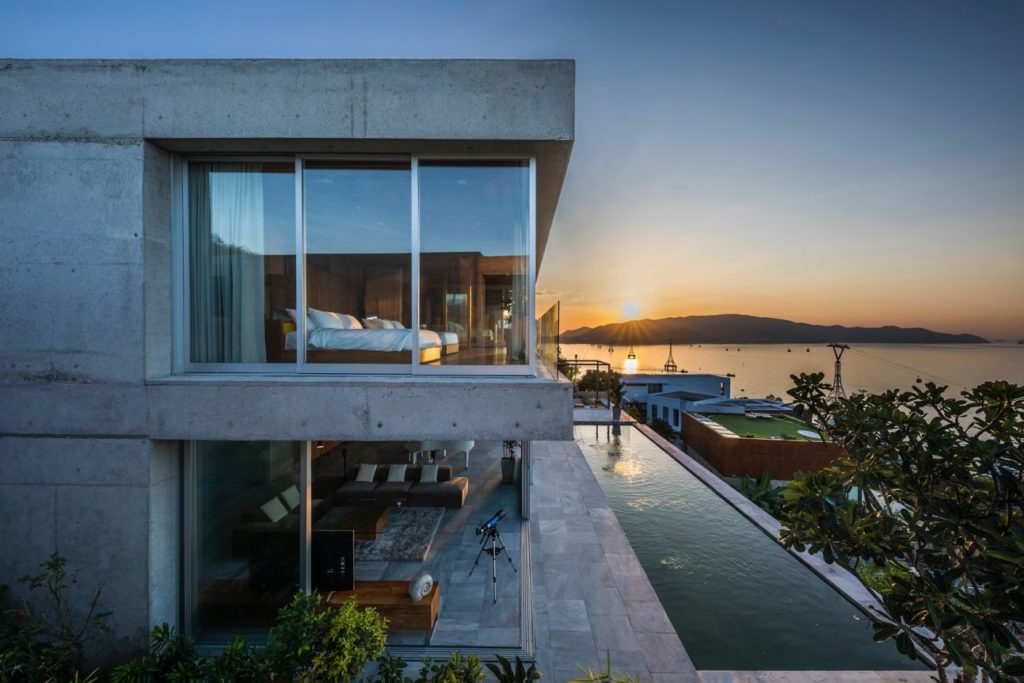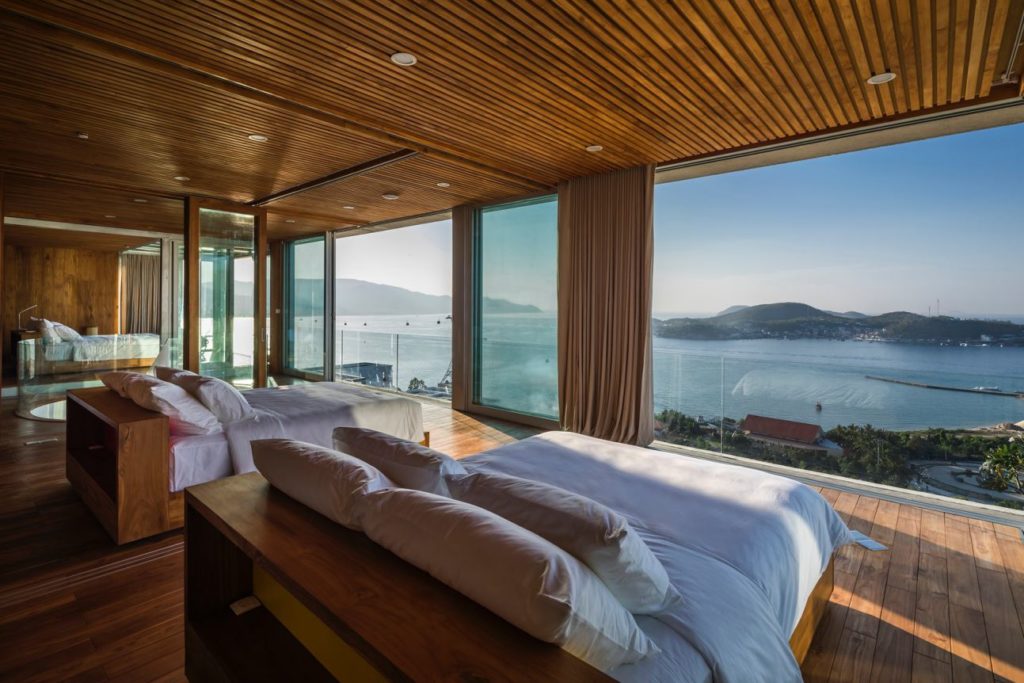 Photos: Hiroyuki OKI