Roscommon House designed by Neil Cownie, award-winning architect, is a reflection of Floreat's past, present, and future. Inspired by the neighbourhood's original brutalist-style architecture, the Perth-based architect used a holistic design approach to create a masterpiece that embraces the area's unique ethos. It expresses through its architecture, interior design, product design, furniture, artwork selection, and landscape. The only first floor part is the master bedroom with private spaces because of the landscaping in the roof garden. Besides, the other rooms such as living room, kitchen, bathroom, dining room also are sophisticated designs and arrangement with furnishings reinforced the 'handmade' qualities of the house's materials. While the robust exterior materials of the house carry to interiors to continue this seamless interaction between indoor and outdoor living includes courtyards, patio, garden and swimming pool.
After an extensive photographic survey of over 70 local buildings, the design team pieced together defining traits of the Roscommon House. It includes traits such as simple forms, honest design, and environmental considerations. These defining factors add authenticity and character to the house without mimicking or replicating the past. The result is a modern dwelling with a 'strong sense of belonging' that not only respects the environmental context but will contribute to the legacy of the neighbourhood.
The Architecture Design Project Information: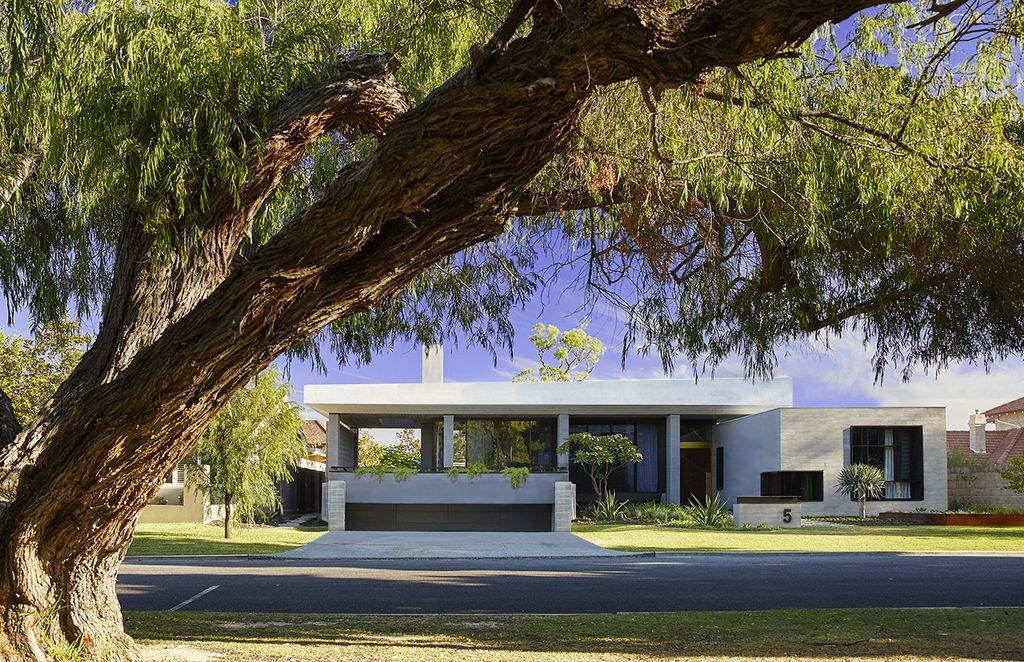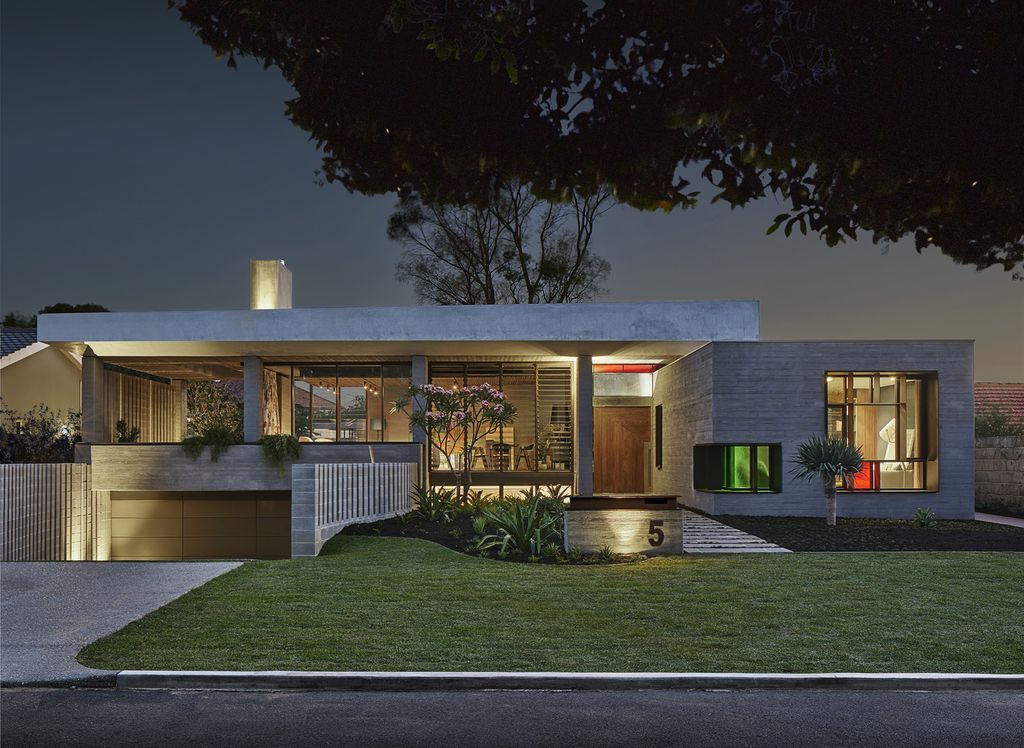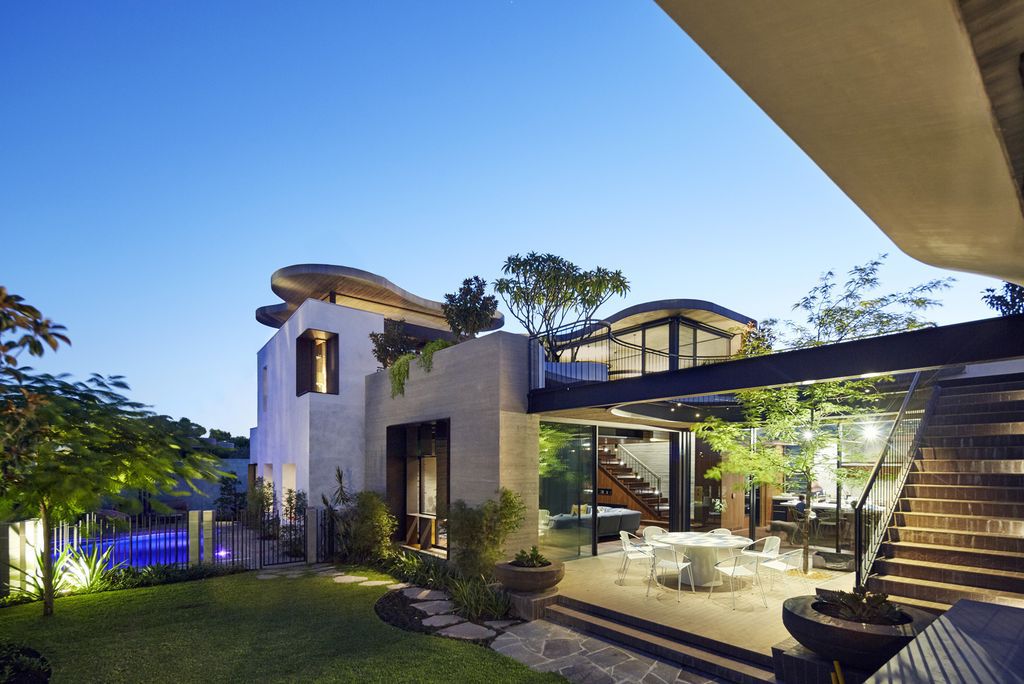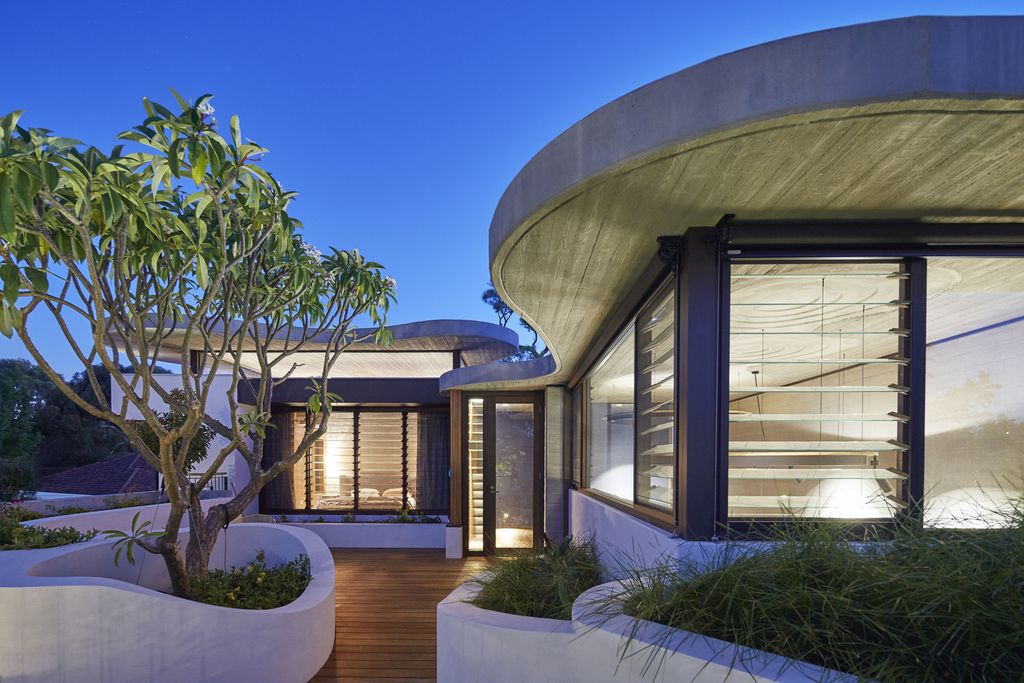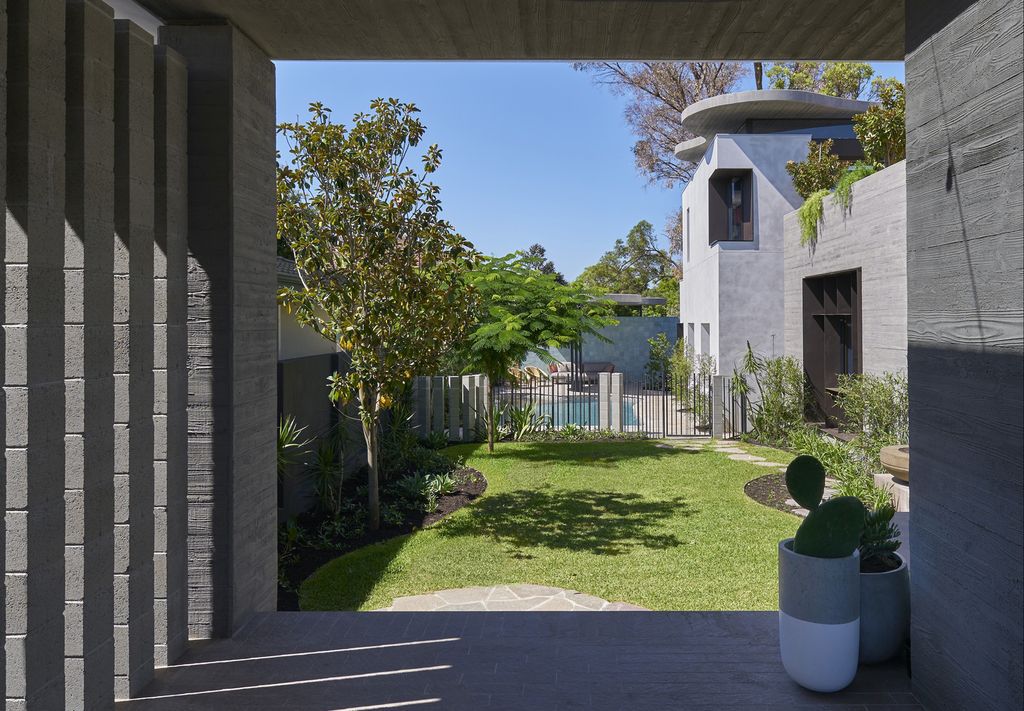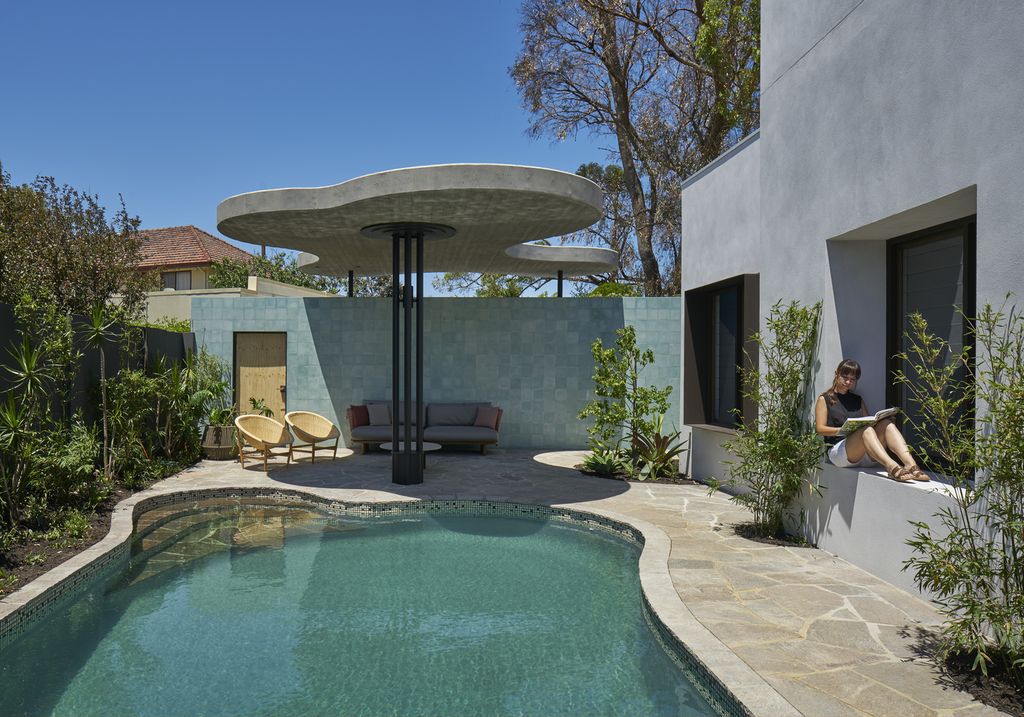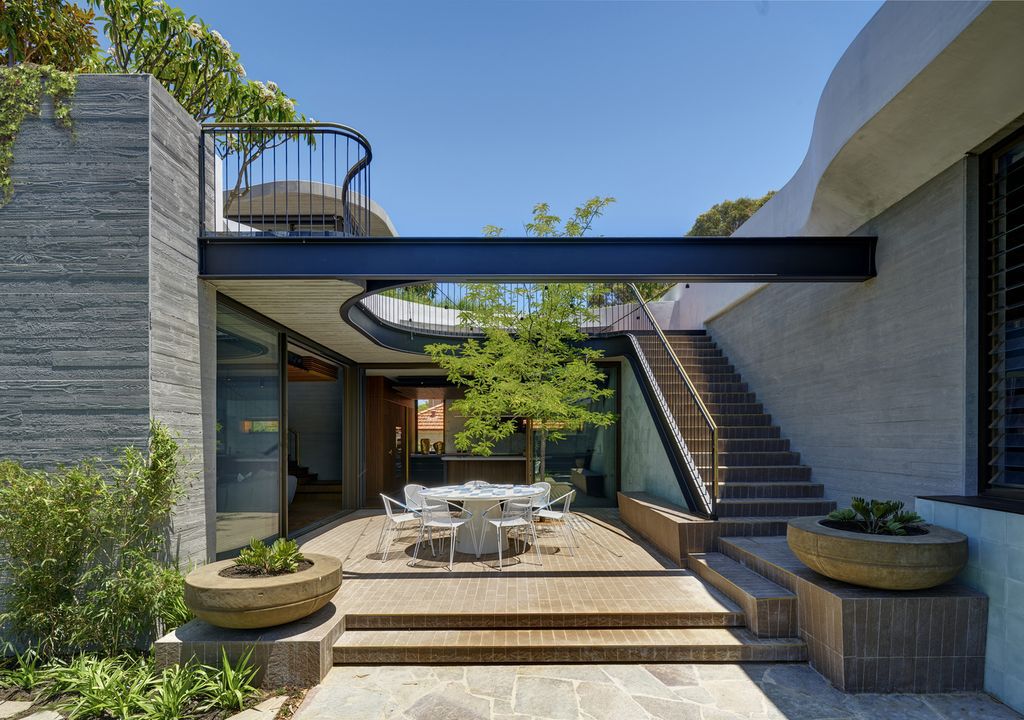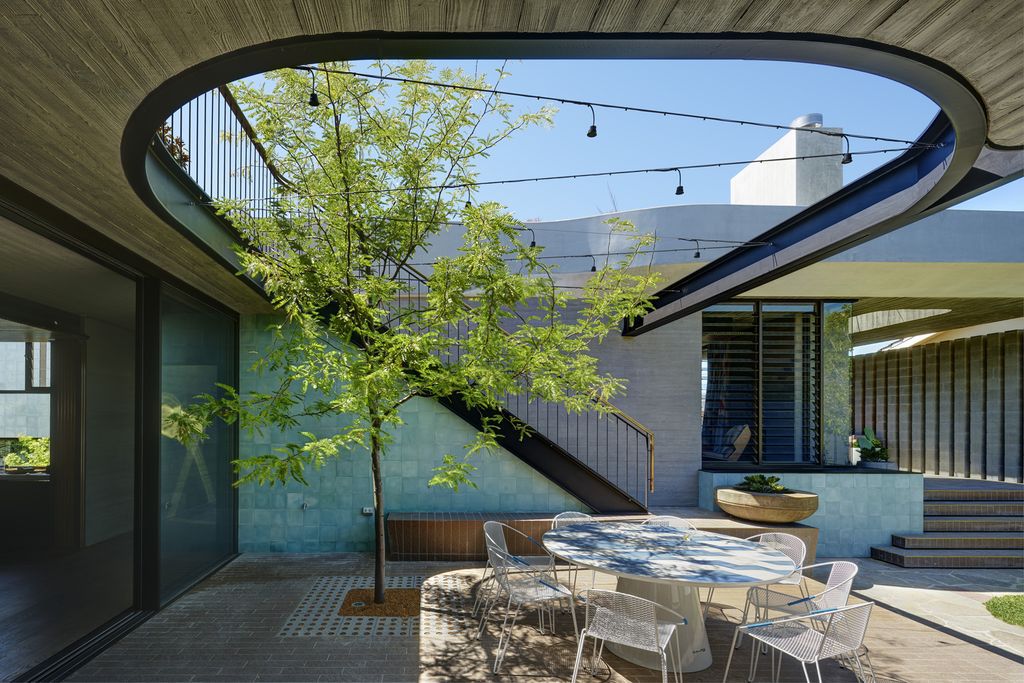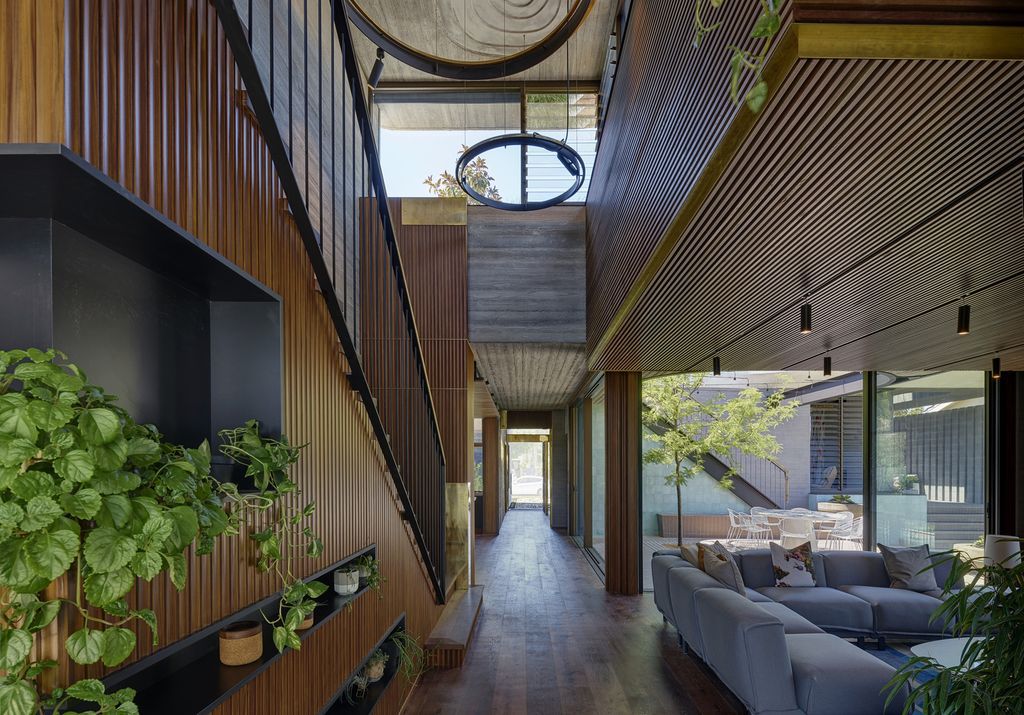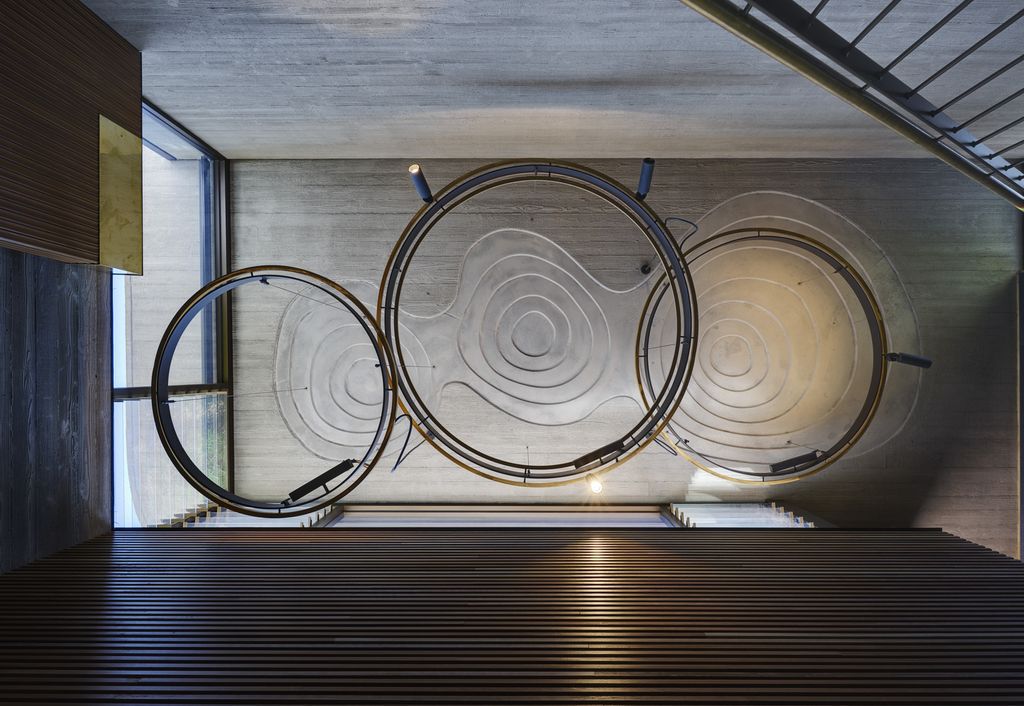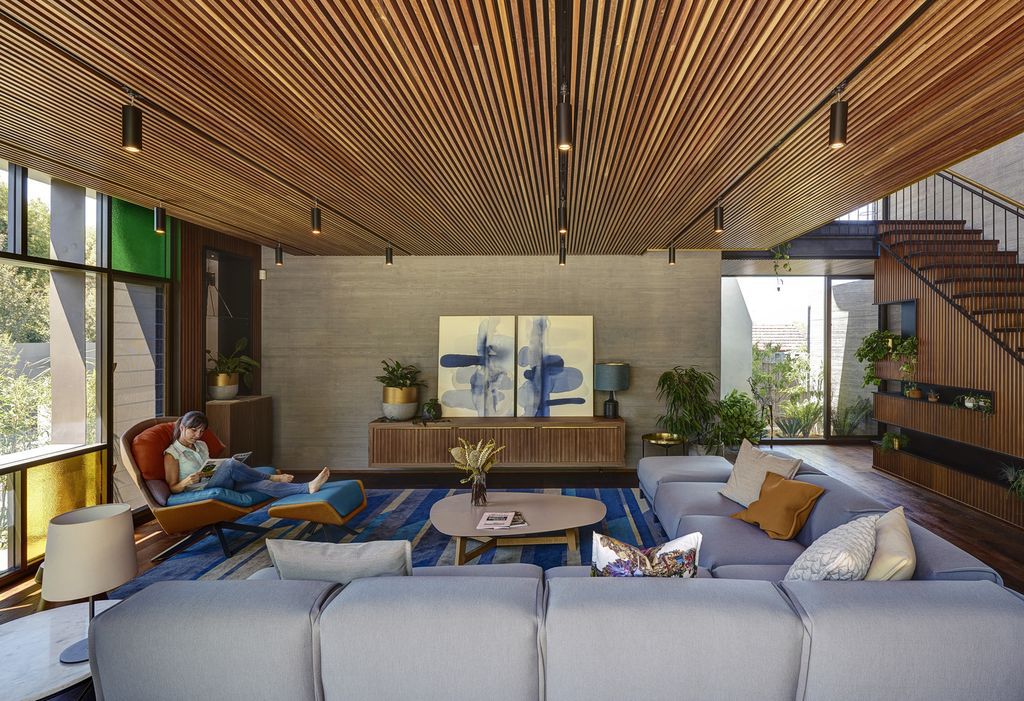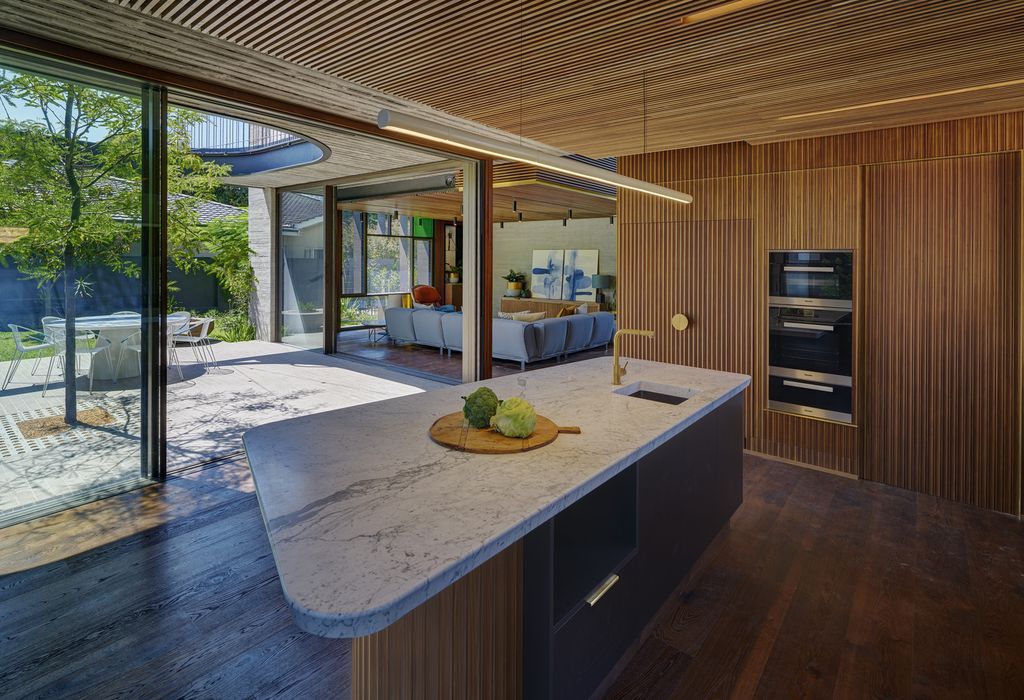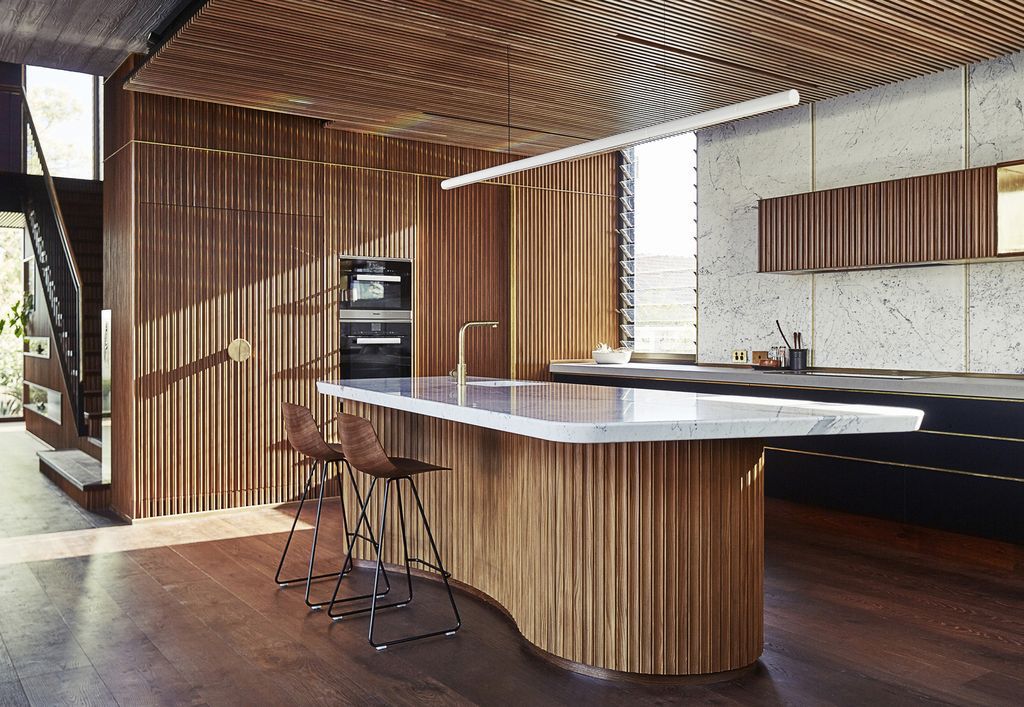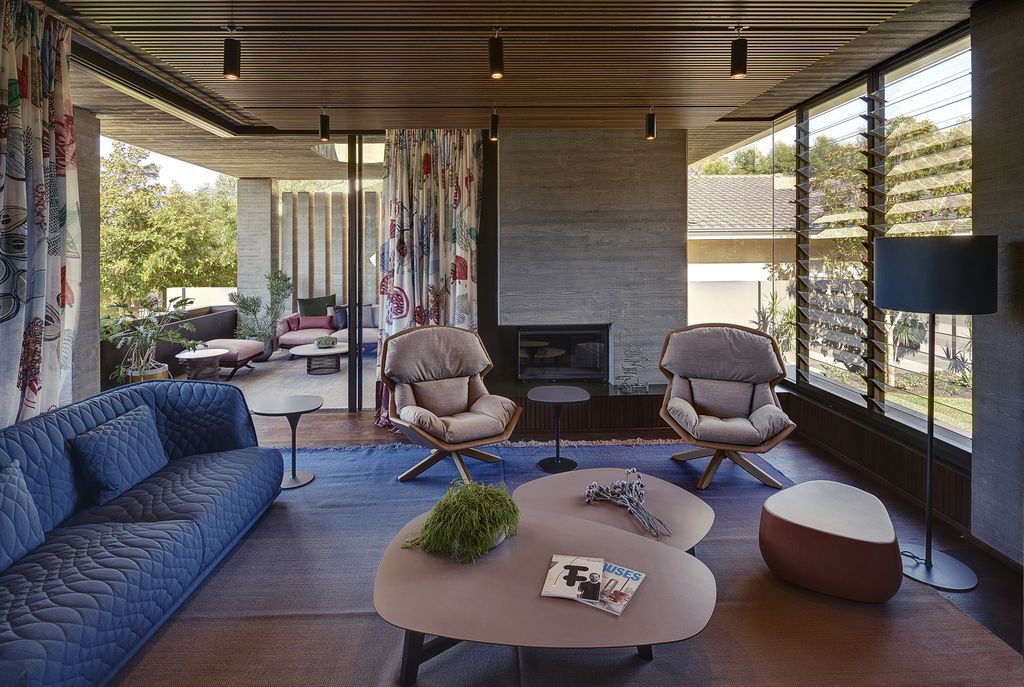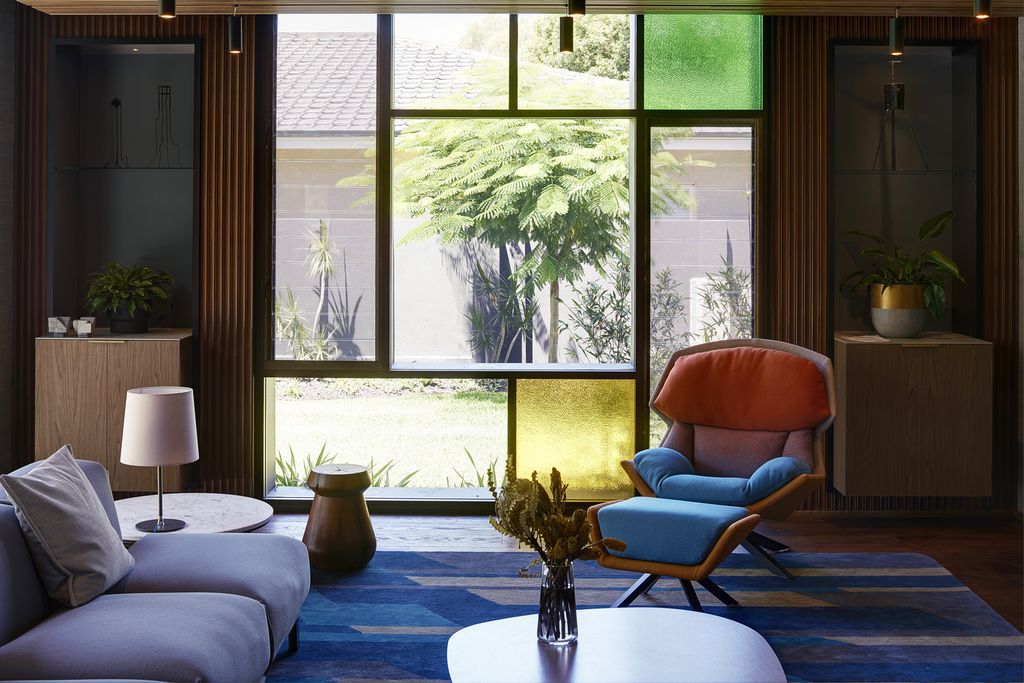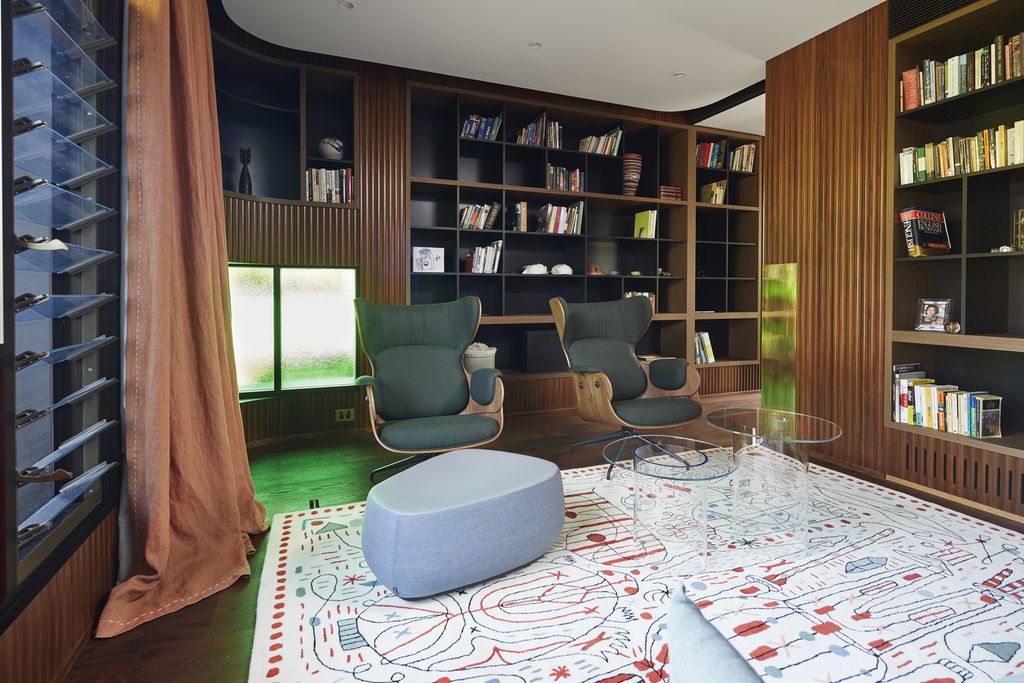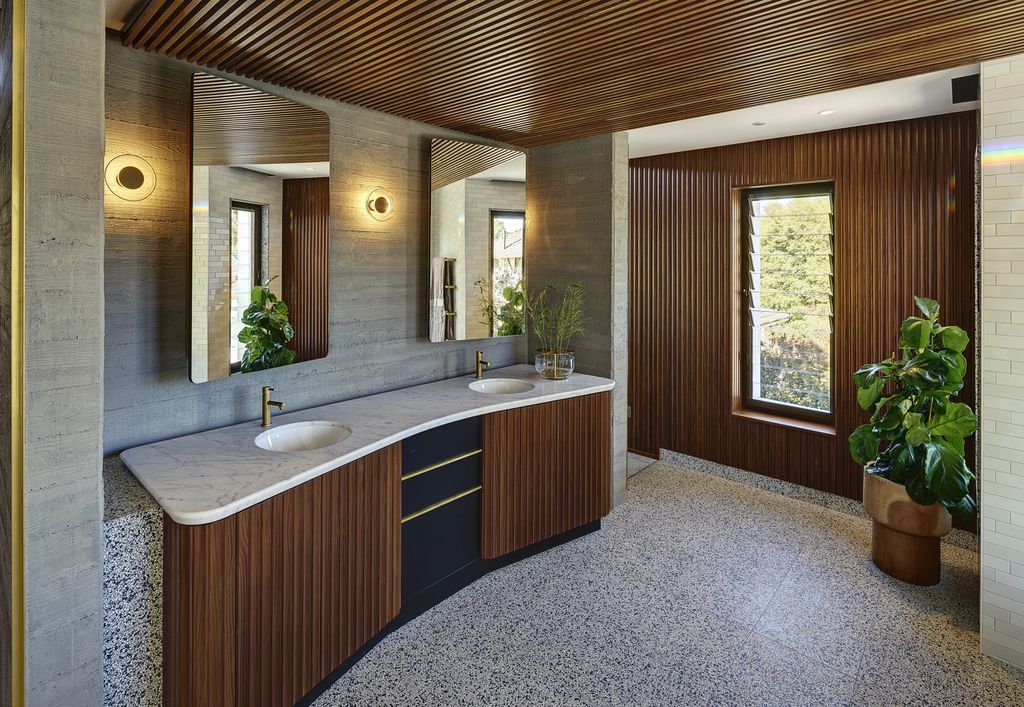 The Roscommon House Gallery:
Text by the Architects: Roscommon House is in conversation with its past, present, and future: as a house that reflects the unique attributes of its locations 'Garden Suburb' town planning, modernist architecture, and ideals of the original subdivision. A new house in conversation with the ethos of the suburb with a strong sense of belonging'.
With a significant legacy of modernist and brutalist buildings still remaining in suburb, I felt a responsibility to produce a design for this new house that not only served the needs and desires of my clients but was also in conversation with the ethos of the suburb, without mimicking or replicating the past.
Photo credit: Robert Frith| Source: Neil Cownie Architect
For more information about this project; please contact the Architecture firm :
– Add: 12 Leura St, Nedlands WA 6009, Australia
– Tel: +61 8 6113 3951
– Email: [email protected]
More Tour of Modern Houses in Australia here:
---