Sapire Residence completed in 2019 by Los Angeles based award winning architecture firm Abramson Architects, is a single family home. It situated on a promontory jutting into the canyon below the hillside retreat boasts multiple vistas of the surrounding canyon at Pacific Palisades. Hence, it offers a spectacular view of the Santa Monica Mountains and the Pacific Ocean. Indeed, with a breath breaking views of the mountain and ocean, the home is opened up for a fresh sea breeze and panoramic views. Minimal in form, the layered design flows with an open and relatively informal floorplan to suit the needs of the homeowners.
Since covenants and restrictions allowed for only a single story above street level, many of the home's rooms include living room, dining room, kitchen, bedroom and bathroom are located on a lower level which daylights on the downslope side of the house. The layered design caters to the homeowners' need for a full-time residence and part time wellness retreat. Supporting these goals, a "show garage" doubles as an open-air yoga studio and stepped pathways provide full access to distant parts of the steep site. In addition to this, custom stormwater retention system, hydronic in floor radiant heating, and dedicated solar panels for heating the pool augment the home's sustainable features.
Surely, this home is completely suitable for the owner, who is an entrepreneur and family with a passion for healthy living with desire of a large, but informal house. Also, it is wonderful house with sustainable feature, adapt the environment, nature and for a healthy living.
The Architecture Design Project Information: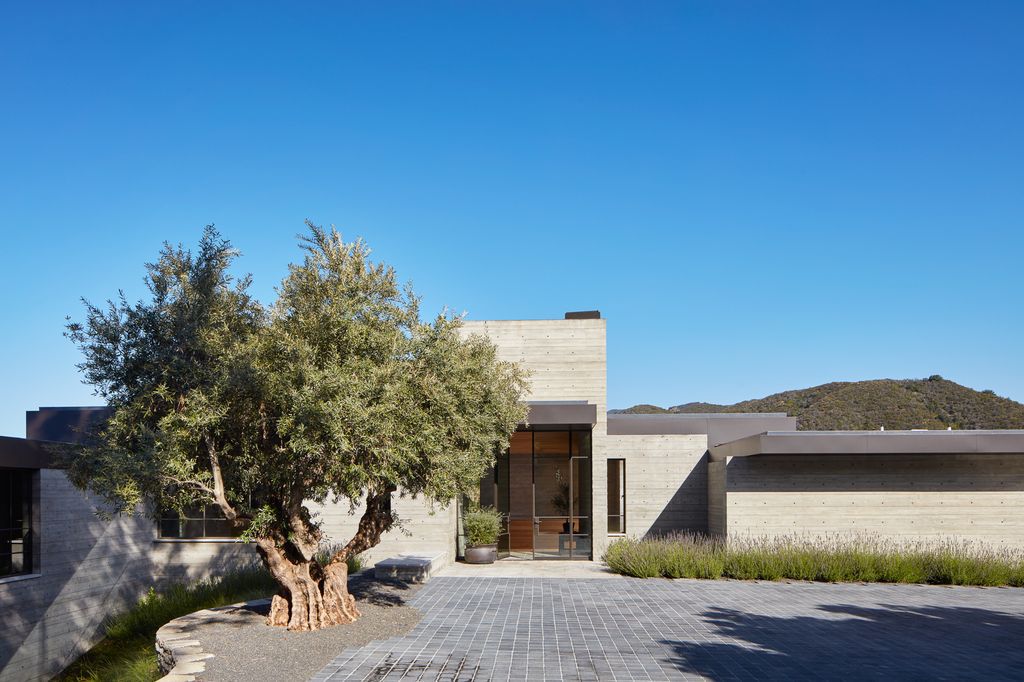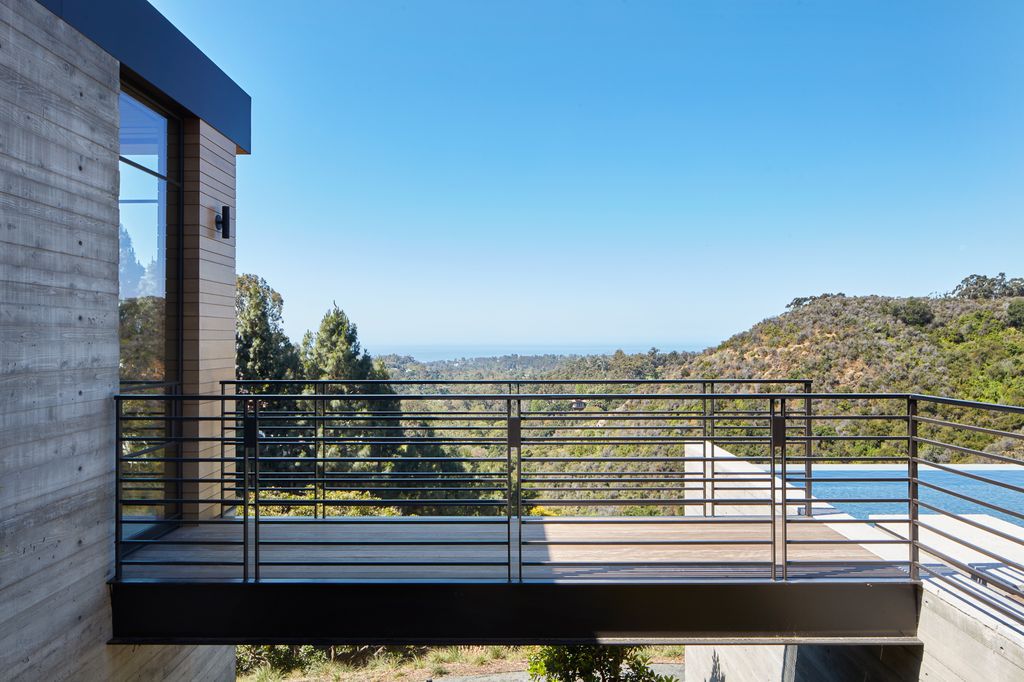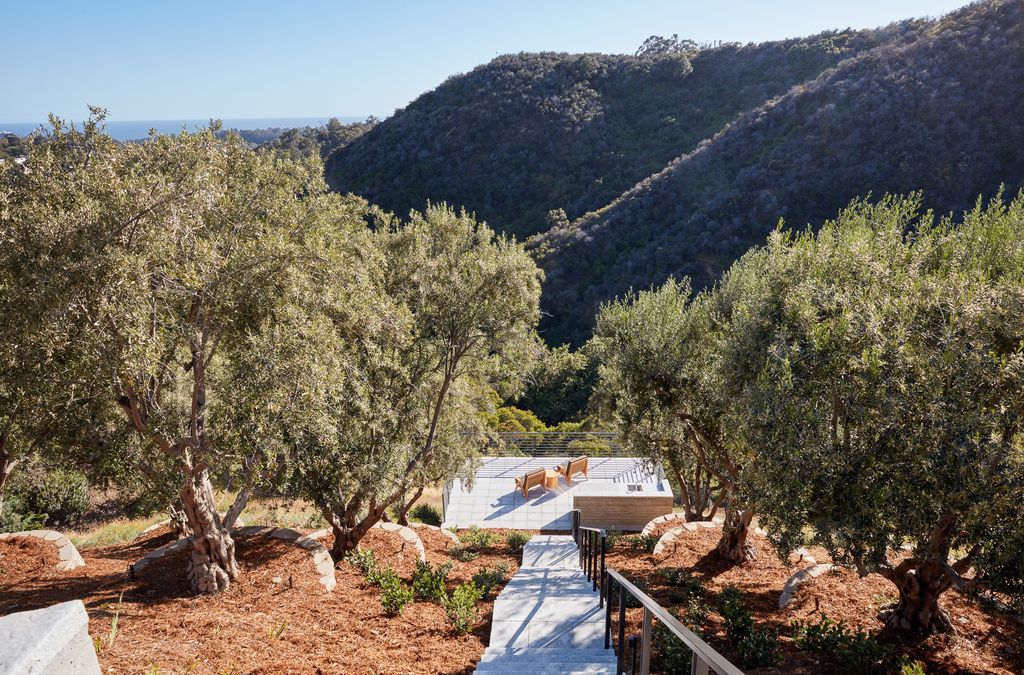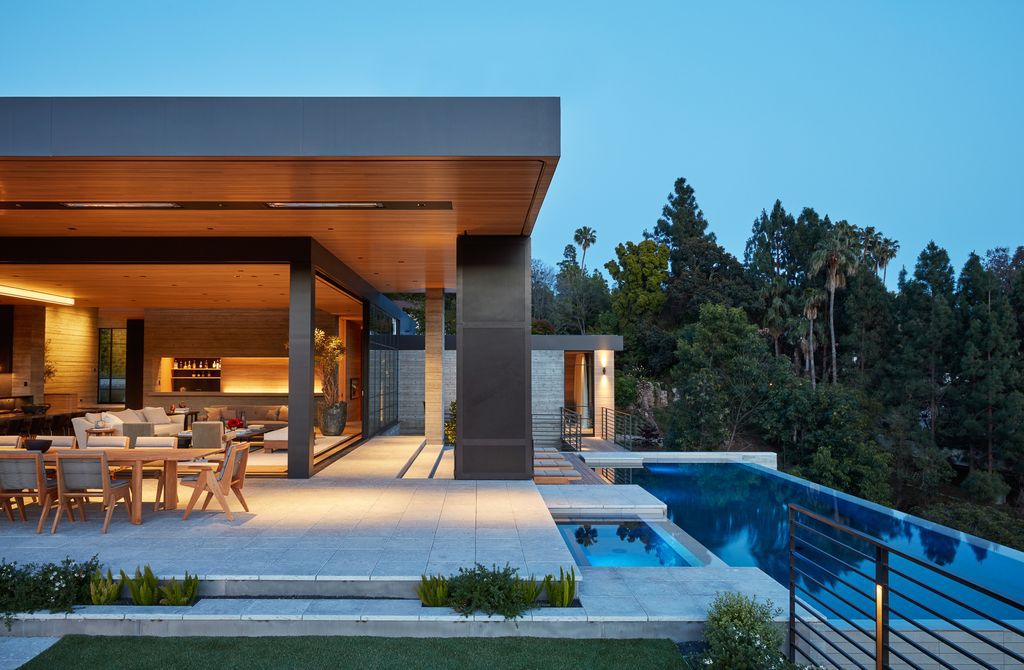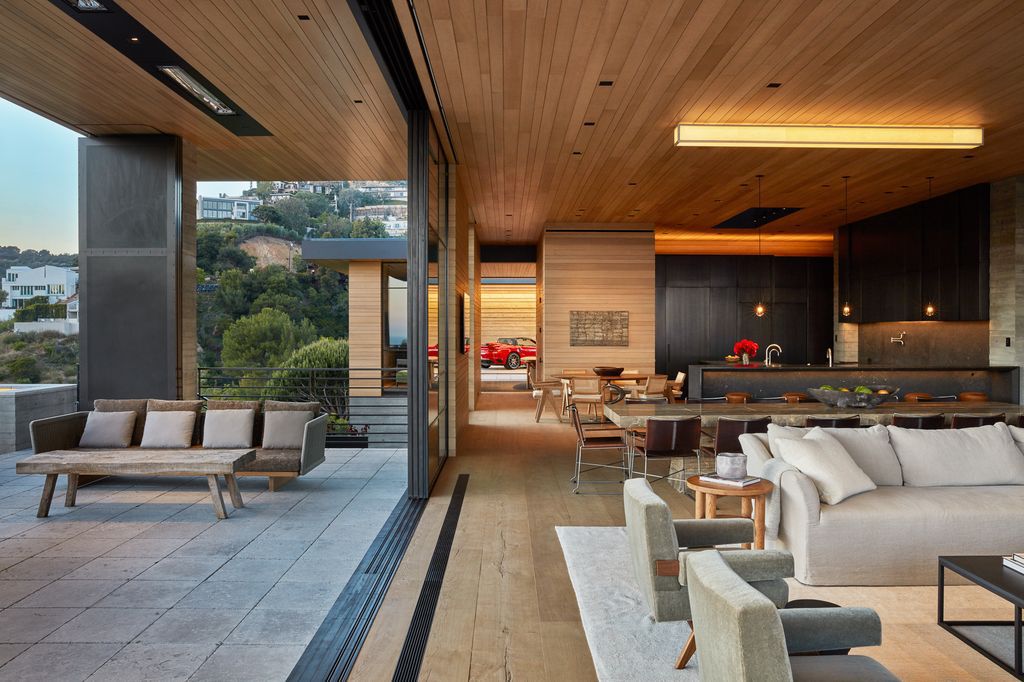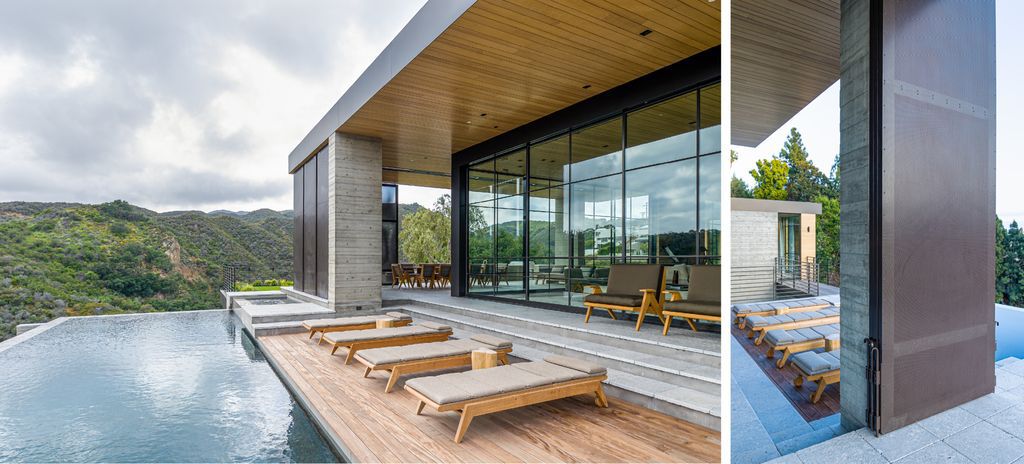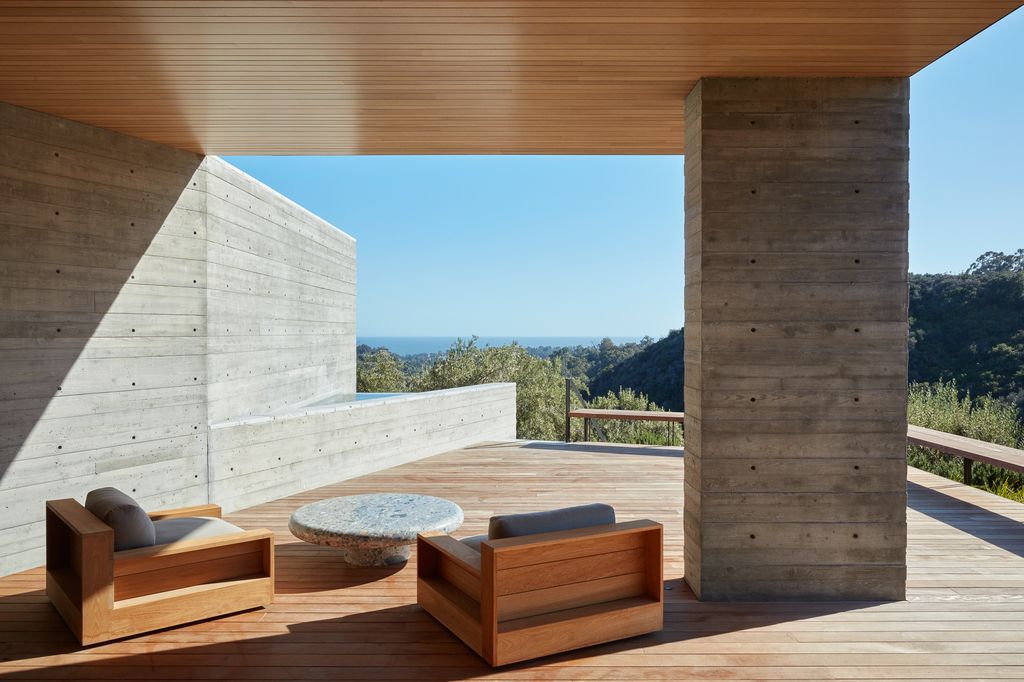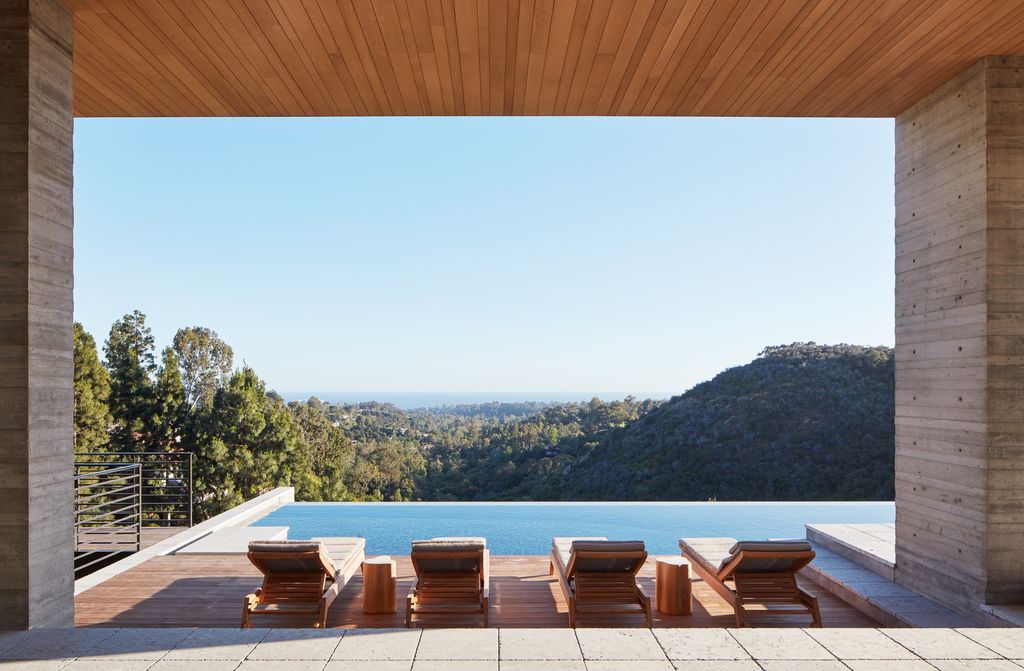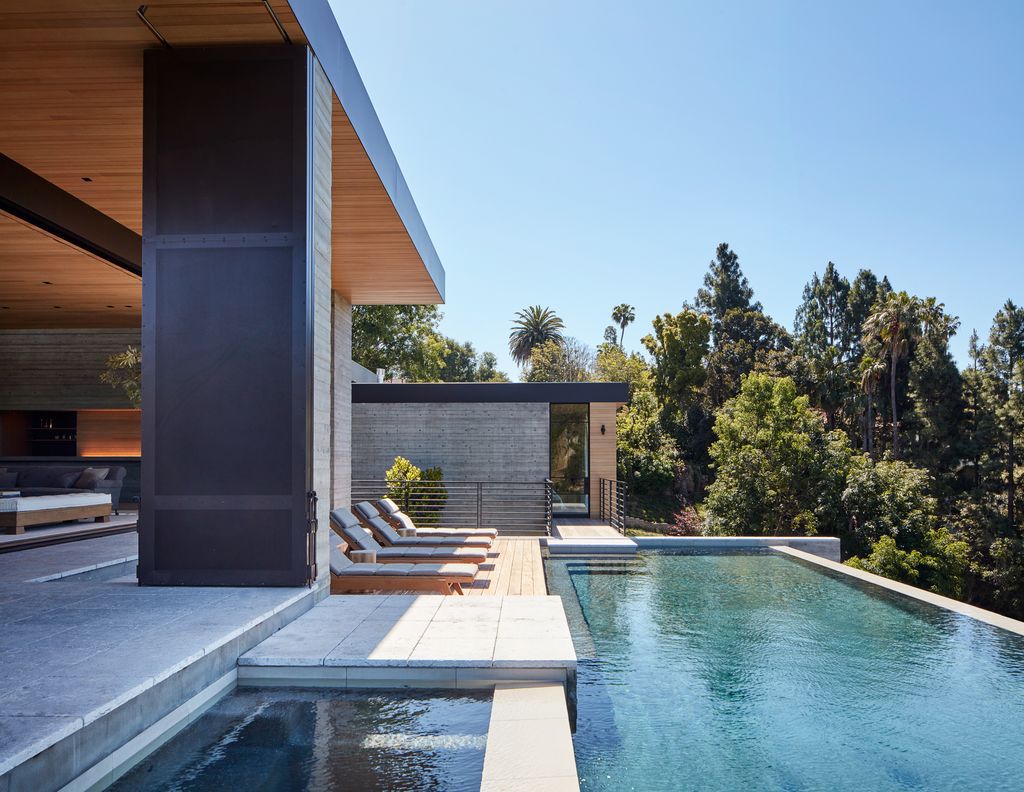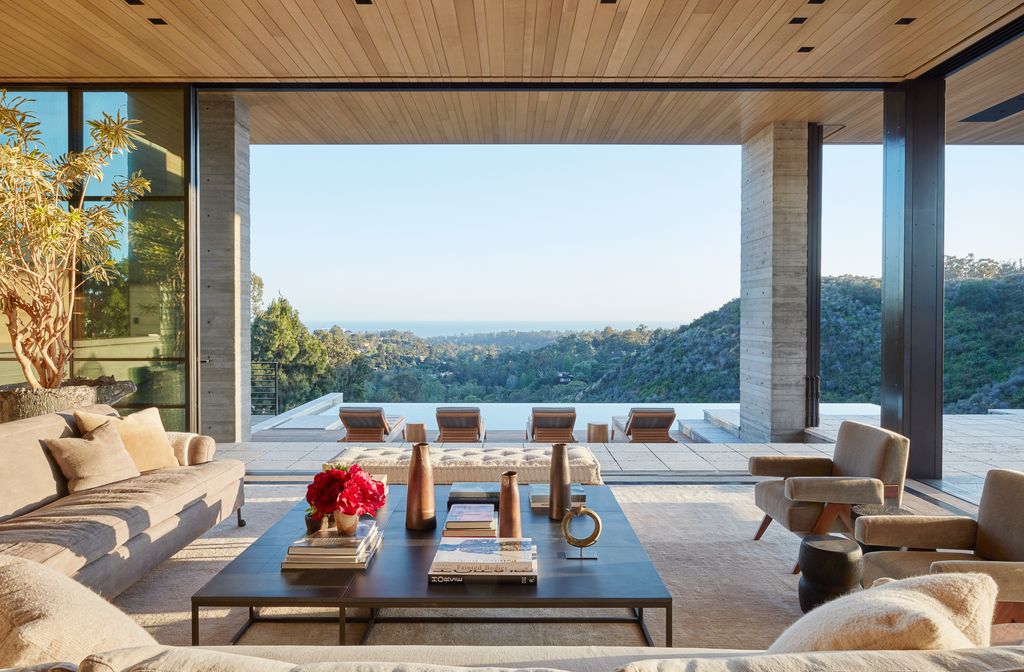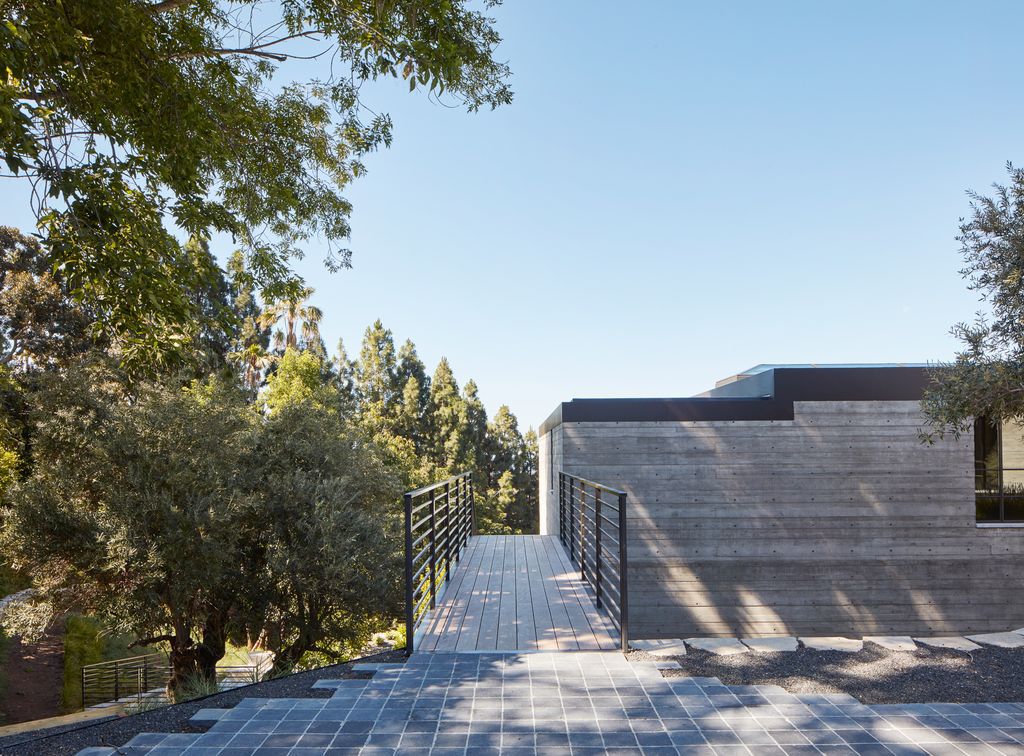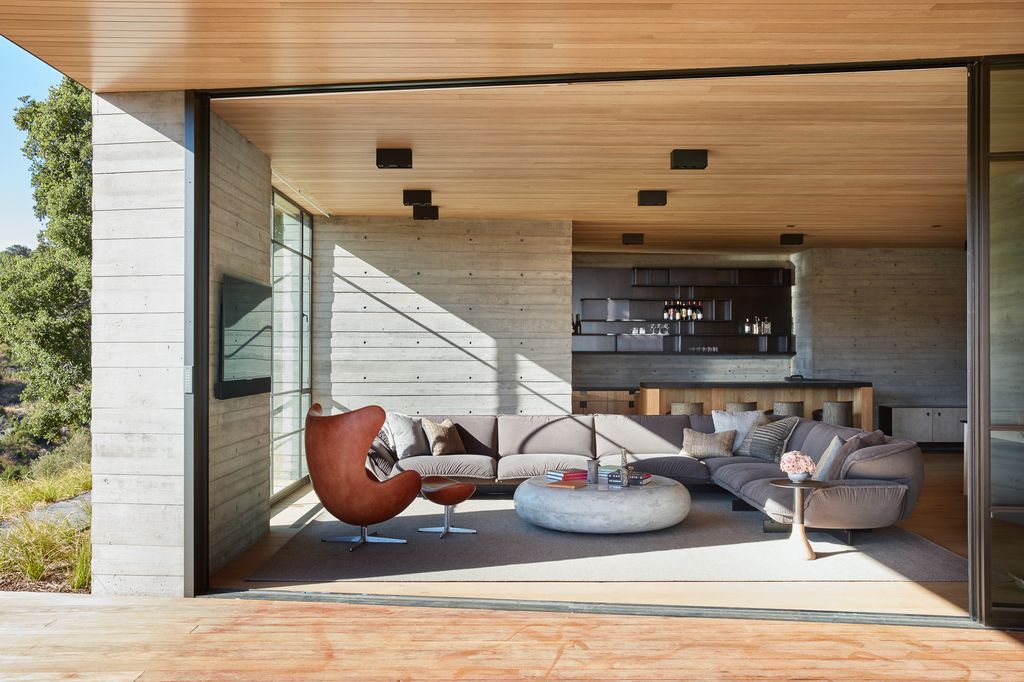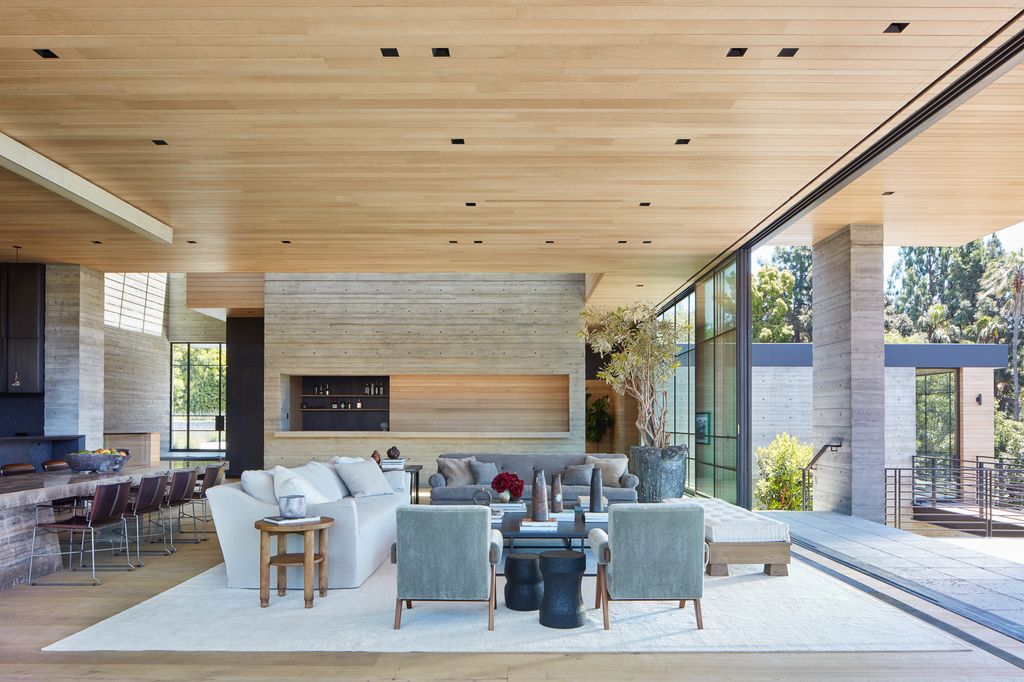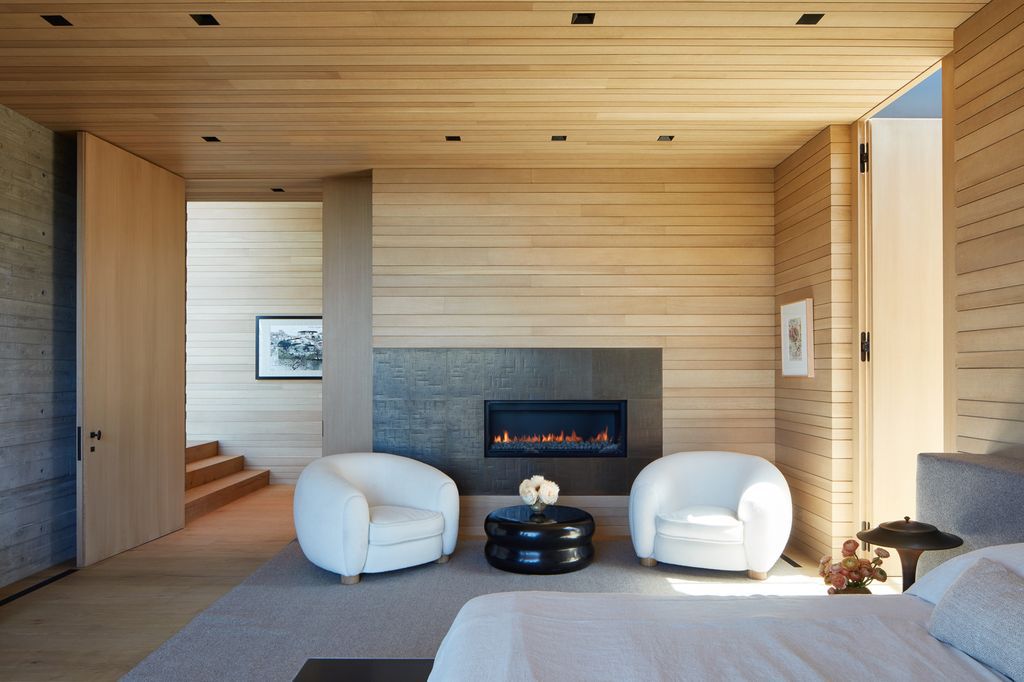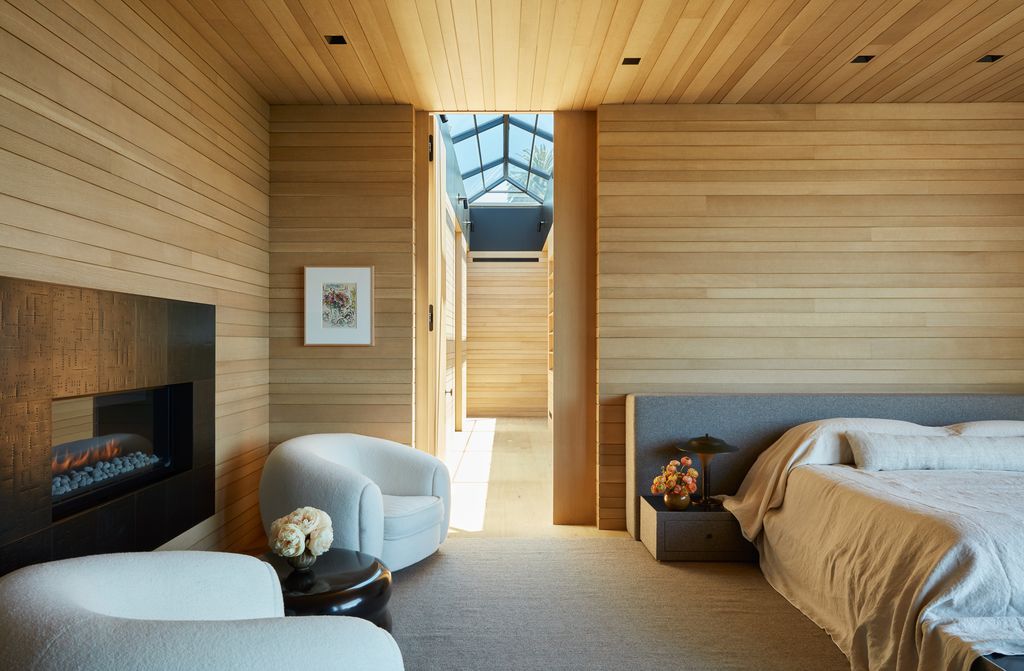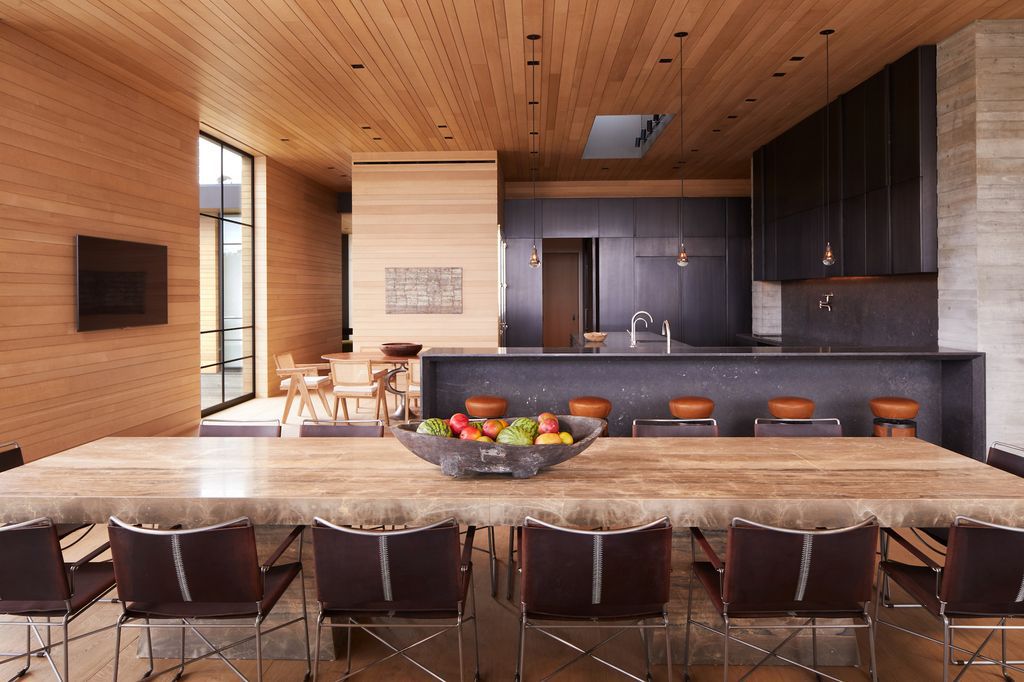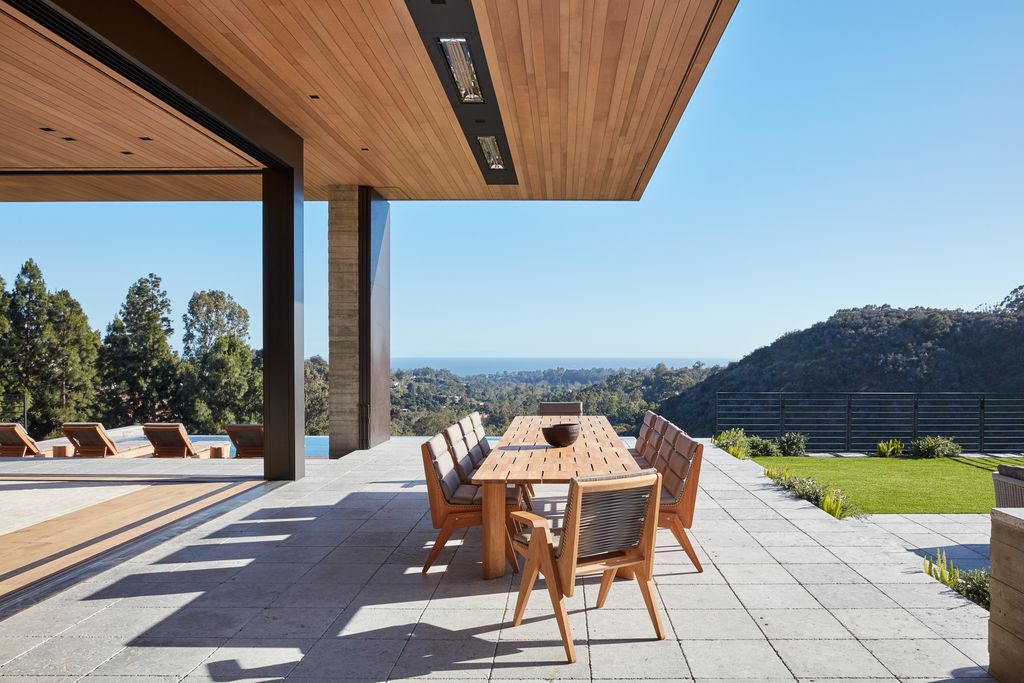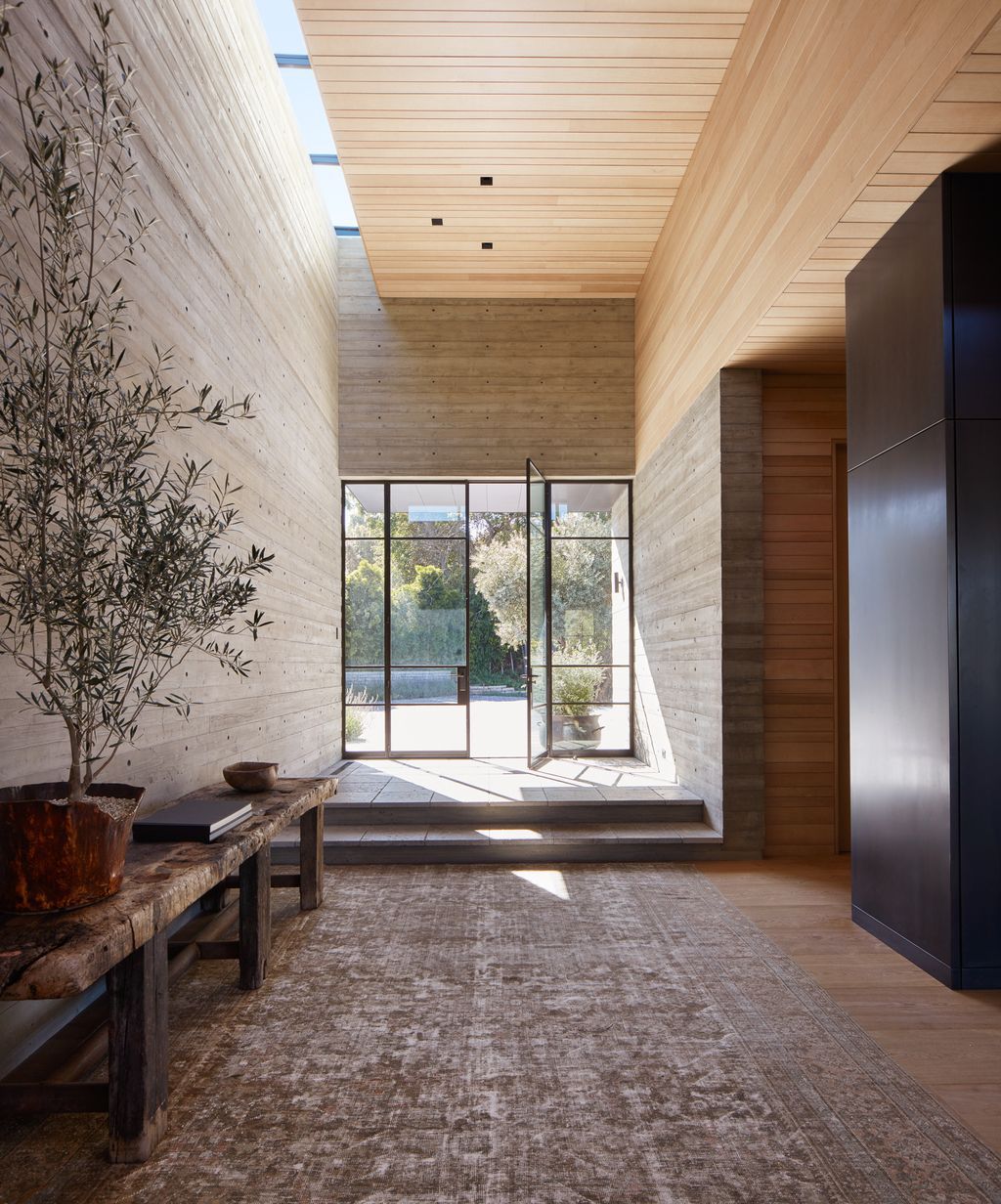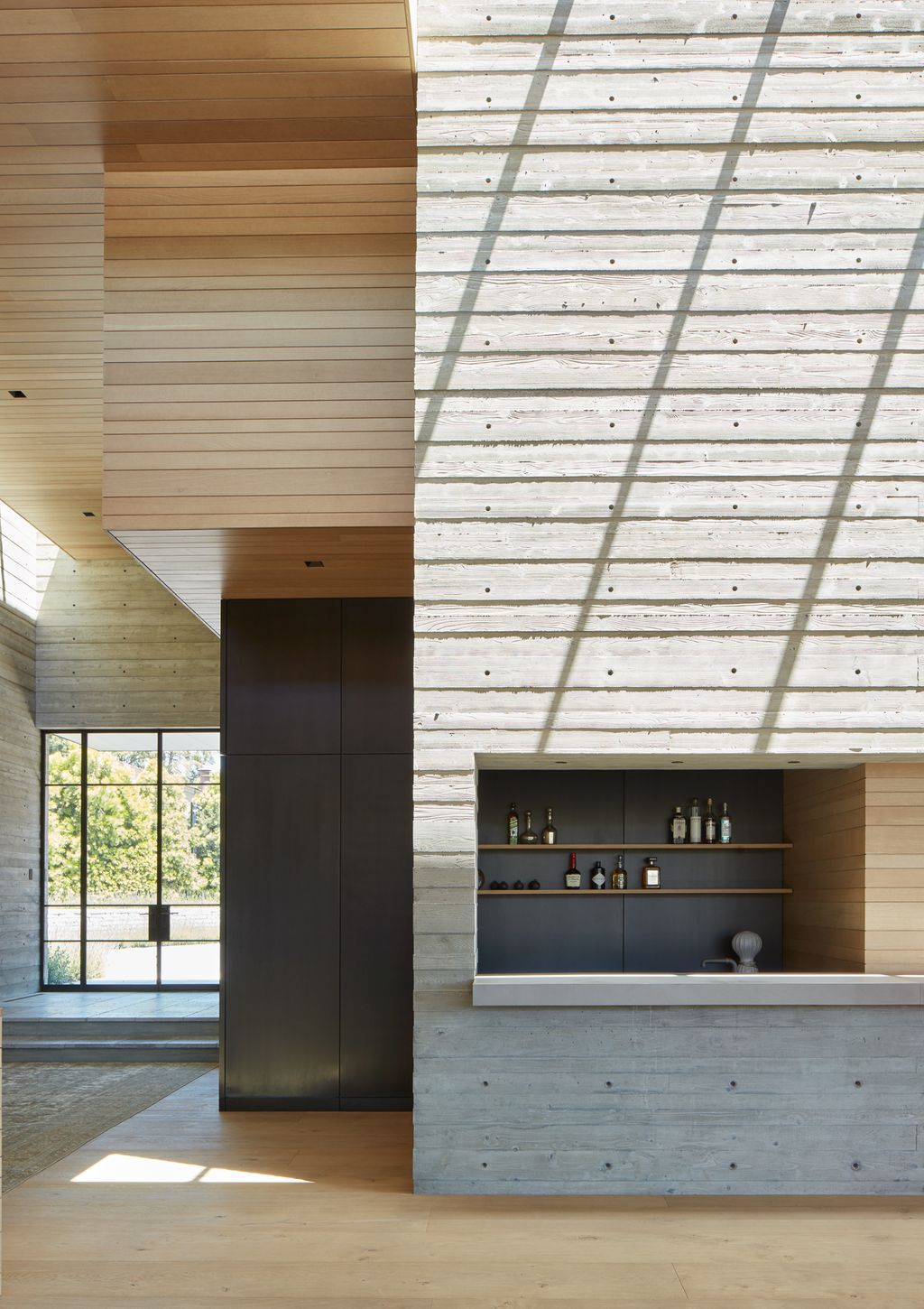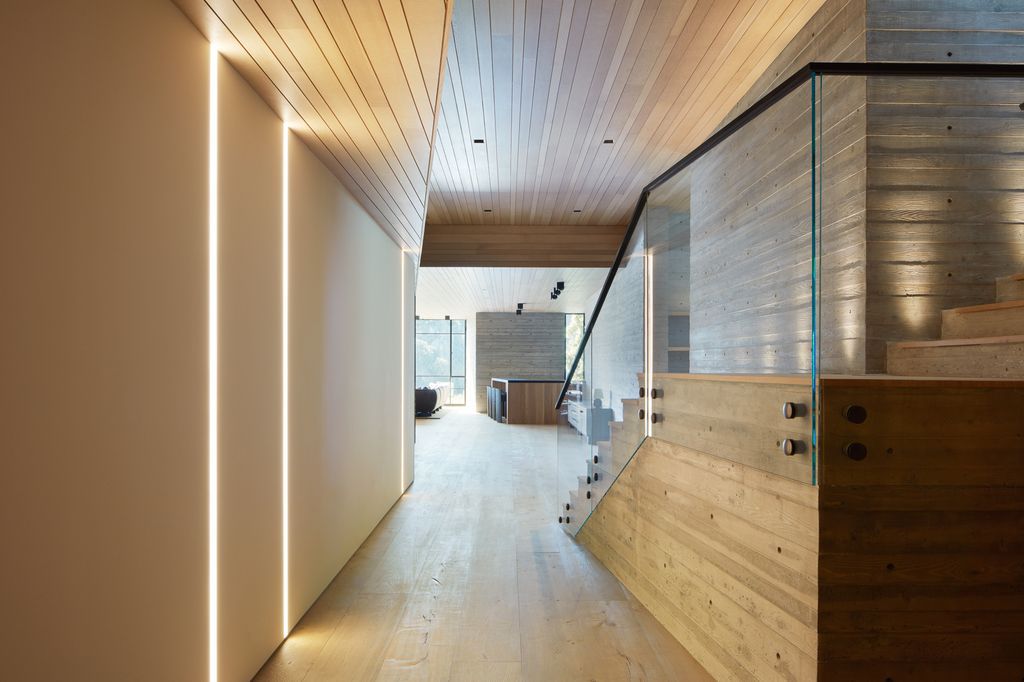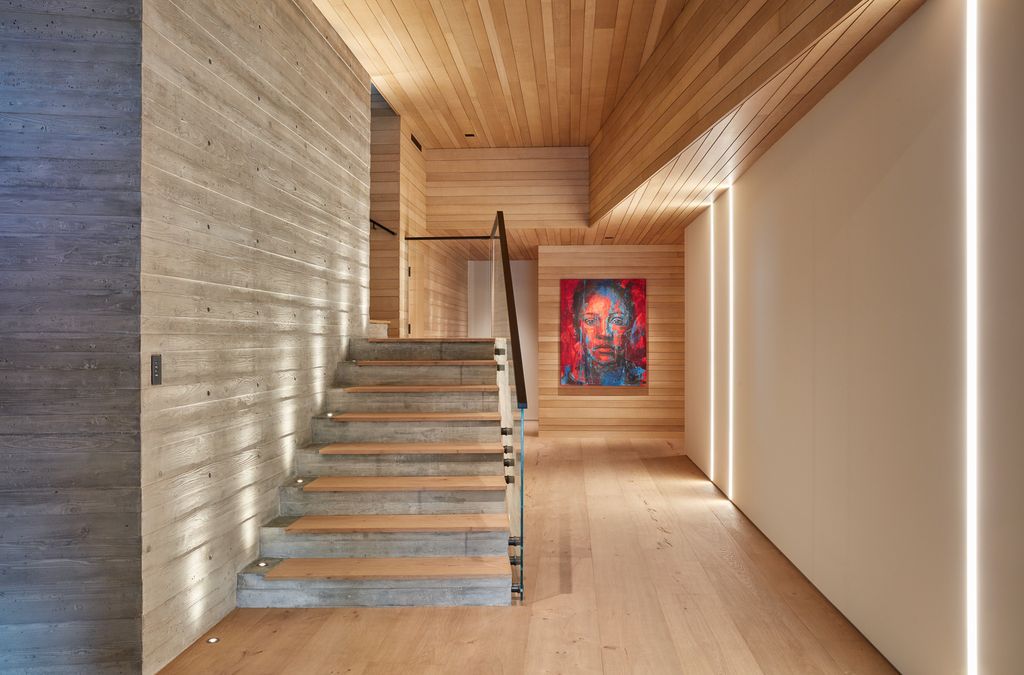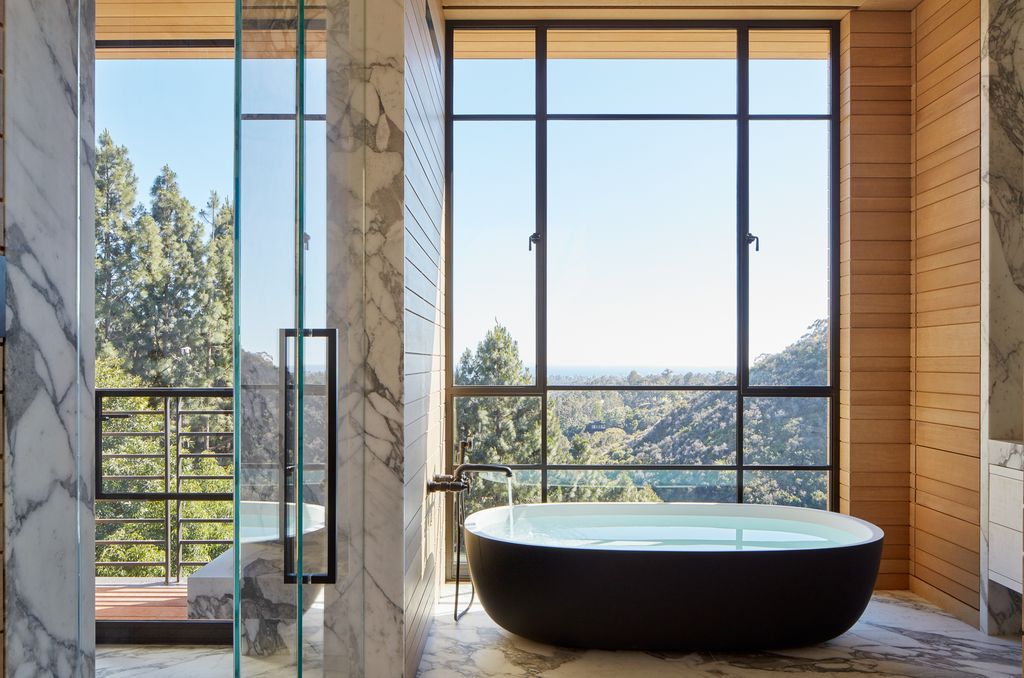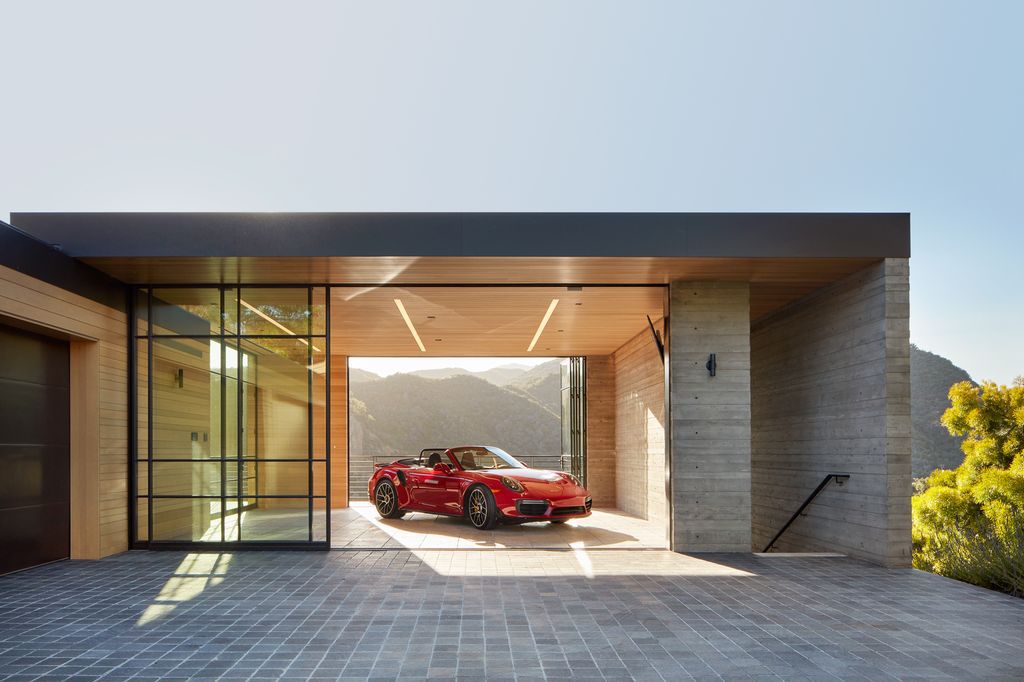 The Sapire Residence Gallery:
Text by the Architects: An entrepreneurial family with a passion for healthy living requested a large home on their dramatically sloping 2-acre site. They wanted an informal layout woven into the topography. They also wished to enjoy as much of the site as possible. Require the inclusion of steps and landscape pathways that lead to more distant parts of the steep site.
Photo credit: Roger Davies| Source: Abramson Architects
For more information about this project; please contact the Architecture firm :
– Add: 5171 W Jefferson Blvd, Los Angeles, CA 90016, United States
– Tel: +1 310-838-8998
– Email: [email protected]
More Tour of Houses in United States here:
---