Stradella House designed by SAOTA, which involved converting a 1970s Spanish style residence into a more minimal dwelling. The house situated on a promontory in Bel Air, an affluent LA neighbourhood in the foothills of the Santa Monica Mountains. Wrapped in stone, stucco and glass, the residence is afforded panoramic views of the city, from Downtown LA to Century City and the Pacific Ocean. SAOTA was tasked with enlarging and opening up the home, in addition to giving it a more contemporary look. Also, the client specifically requested that the studio "expunge all traces of the original Spanish style architecture".
The design team retained the site's original layout, which ensures privacy from the street and orients spaces towards the views. A curved driveway cut into a wooded hillside leads to the home's entrance on the West side which marked by a leafy forecourt. In additon to this, internal spaces feel light, fresh and open. Connecting the various functions of the house for modern family living and grand entertaining alike. Besides, the walls replaced by full height glazing with sliding windows pocketing or stacking to create generous openings. Key bedrooms and bathrooms re-designed to spill out onto external terraces suspended over the sparkling night skyline. Also, a new gym and spa, a cellar and staff spaces are all accommodated at this basement level allowing the main living spaces at first floor to remain light and open.
Indeed, going well beyond the remit of a traditional remodel, SAOTA has utterly transformed the existing house into a home that functions at the highest level. And establishes a fresh contemporary aesthetic in the tradition of Californian Modernism.
The Architecture Design Project Information:
Project Name: Stradella House
Location: Los Angeles, United States
Project Year: 2016
Area: 1865 m²
Designed by: SAOTA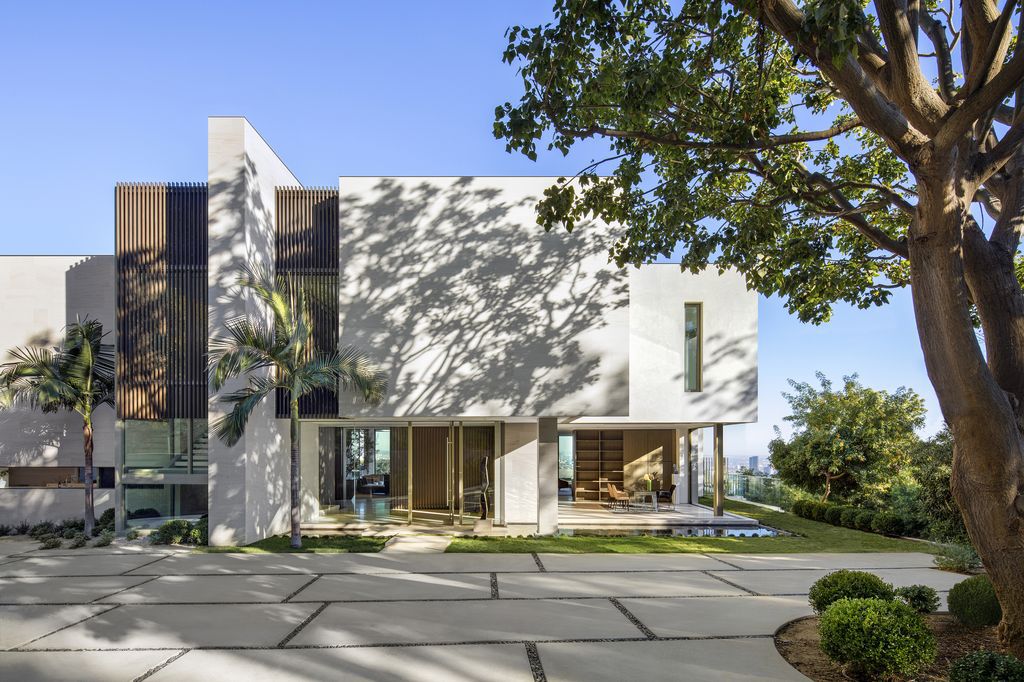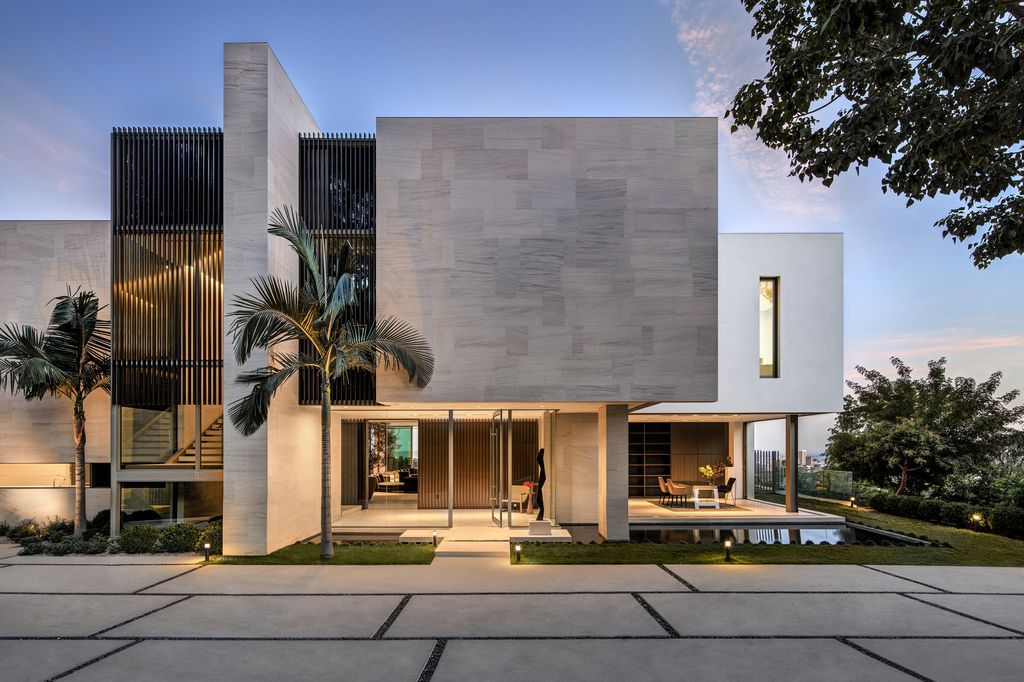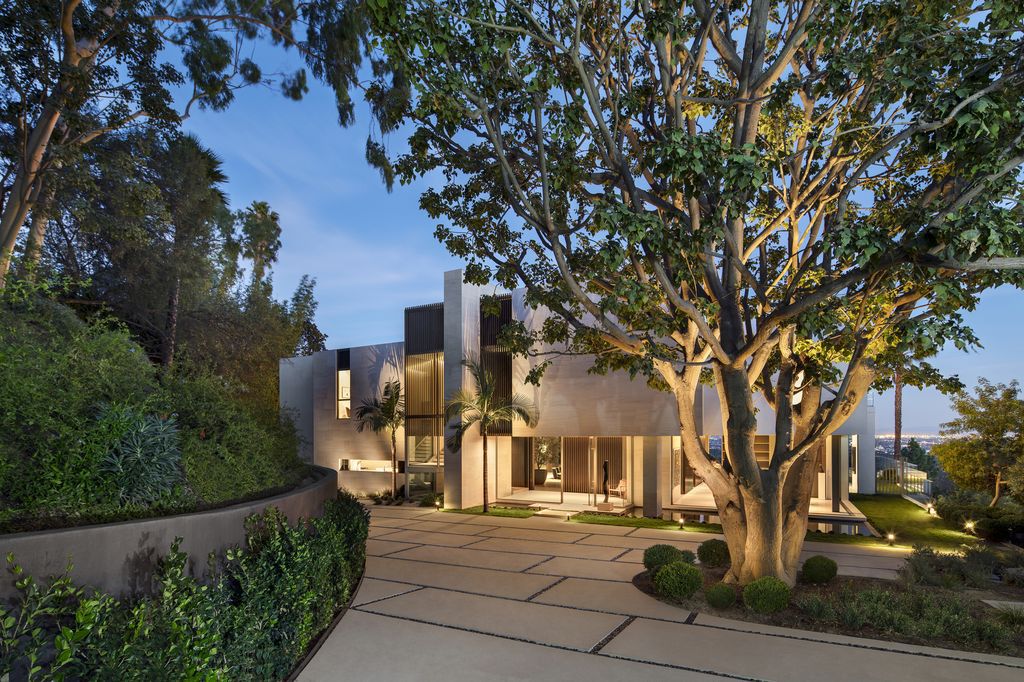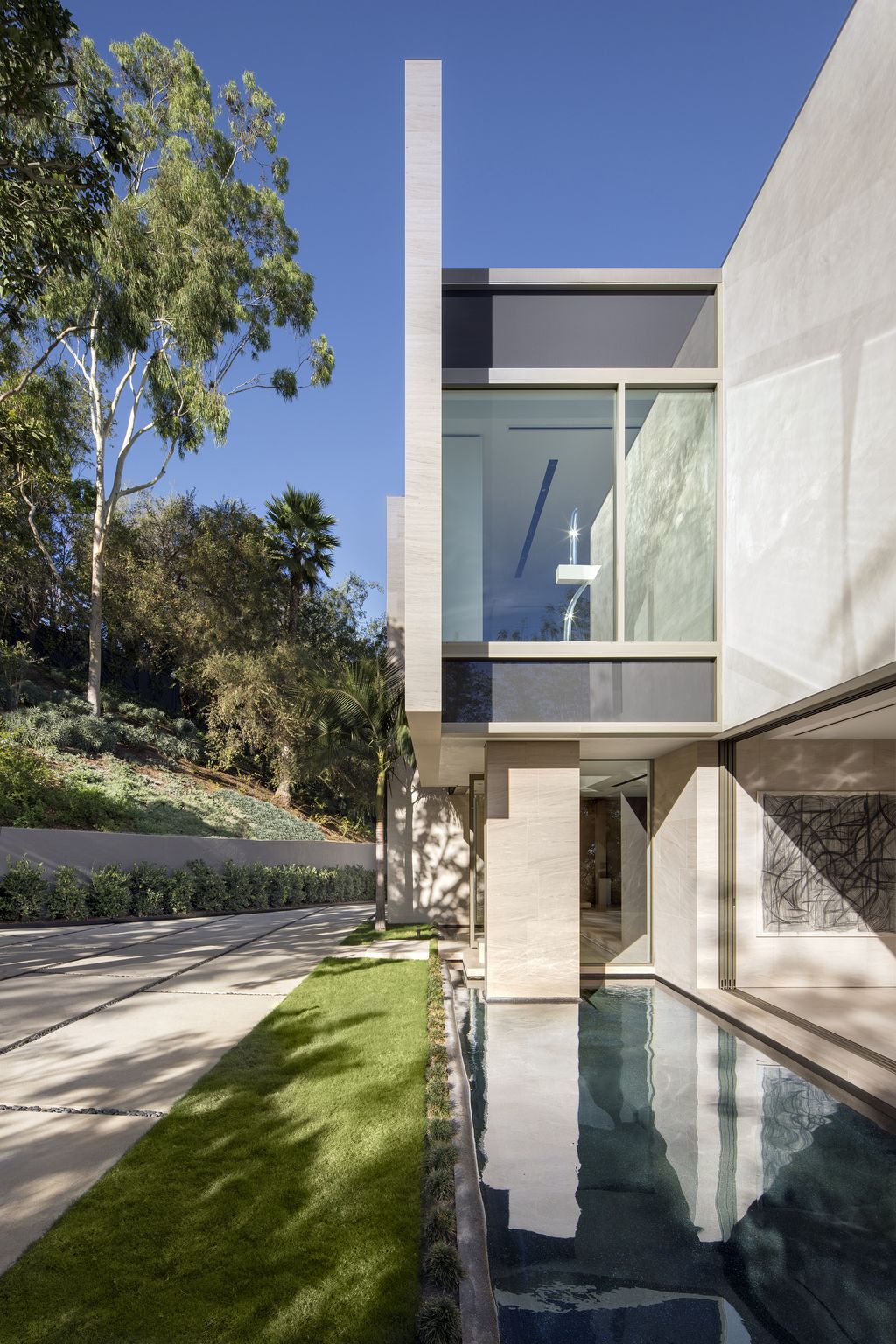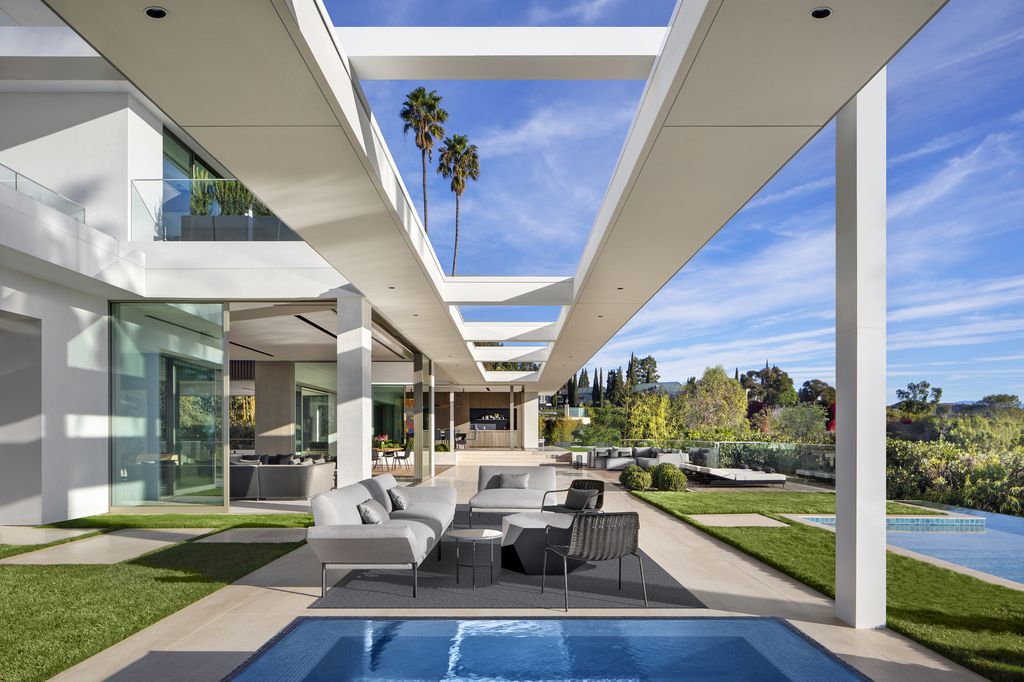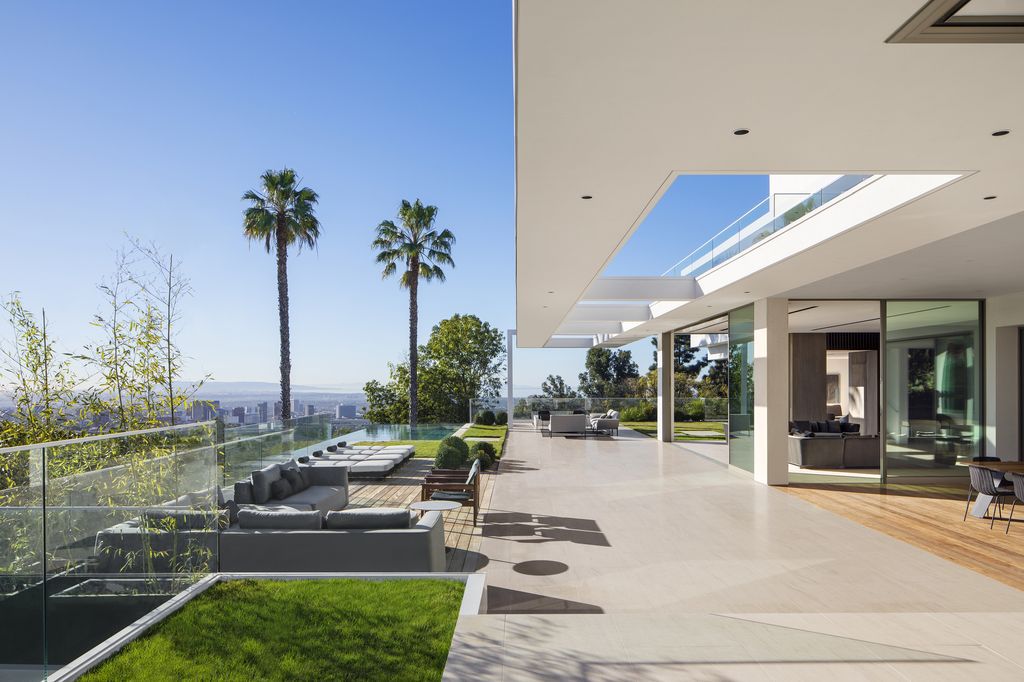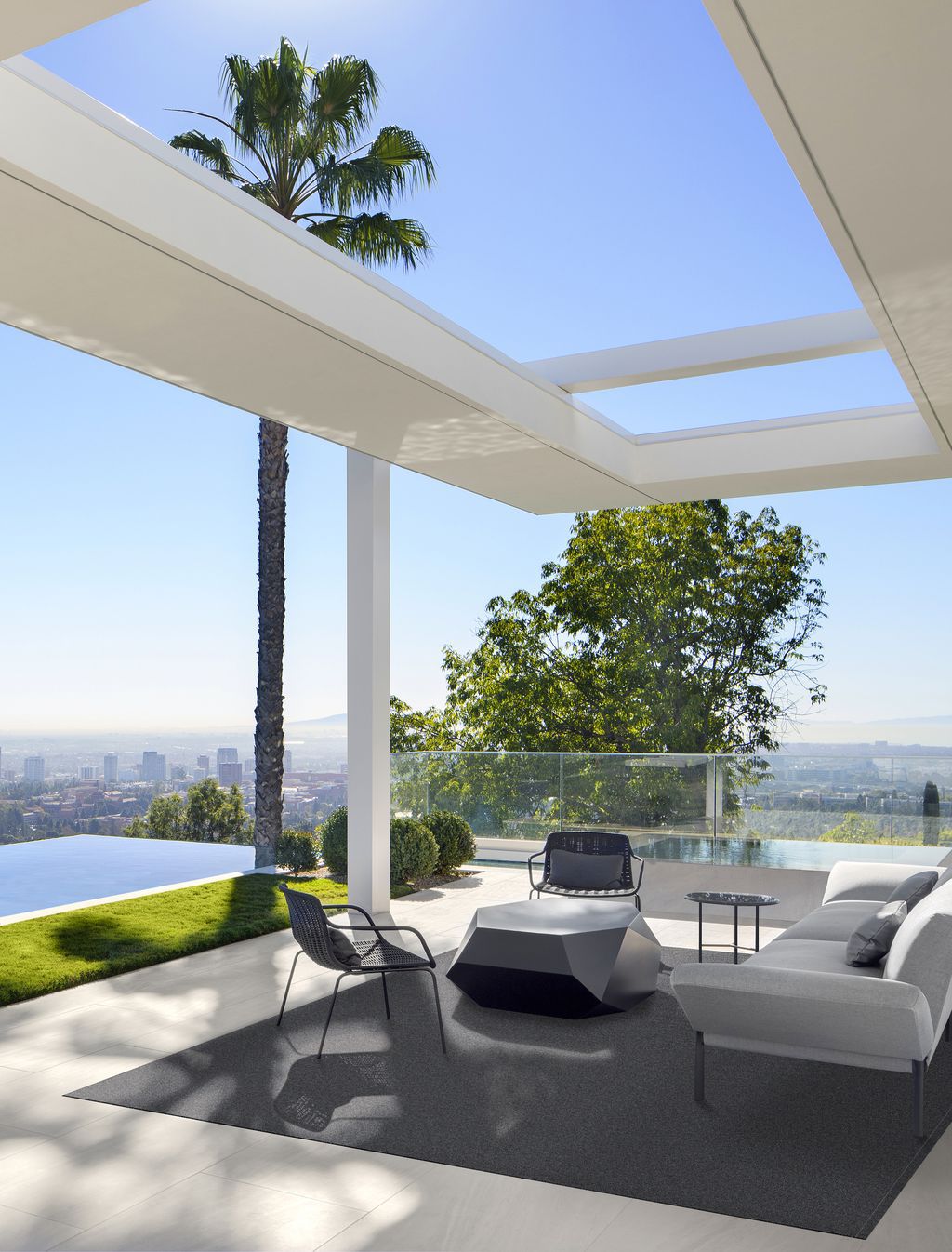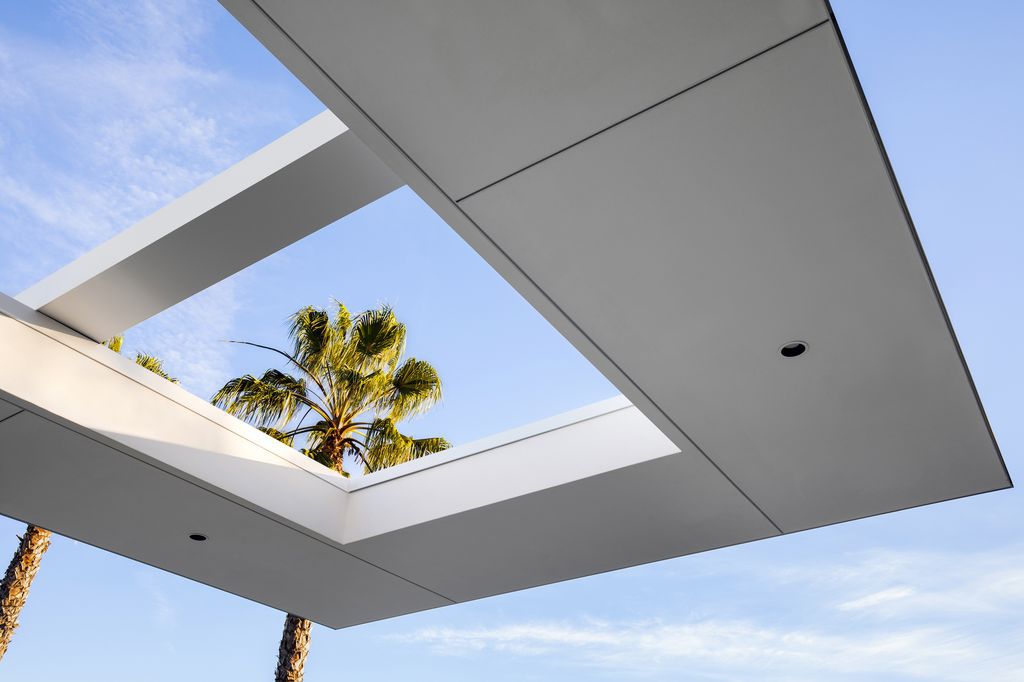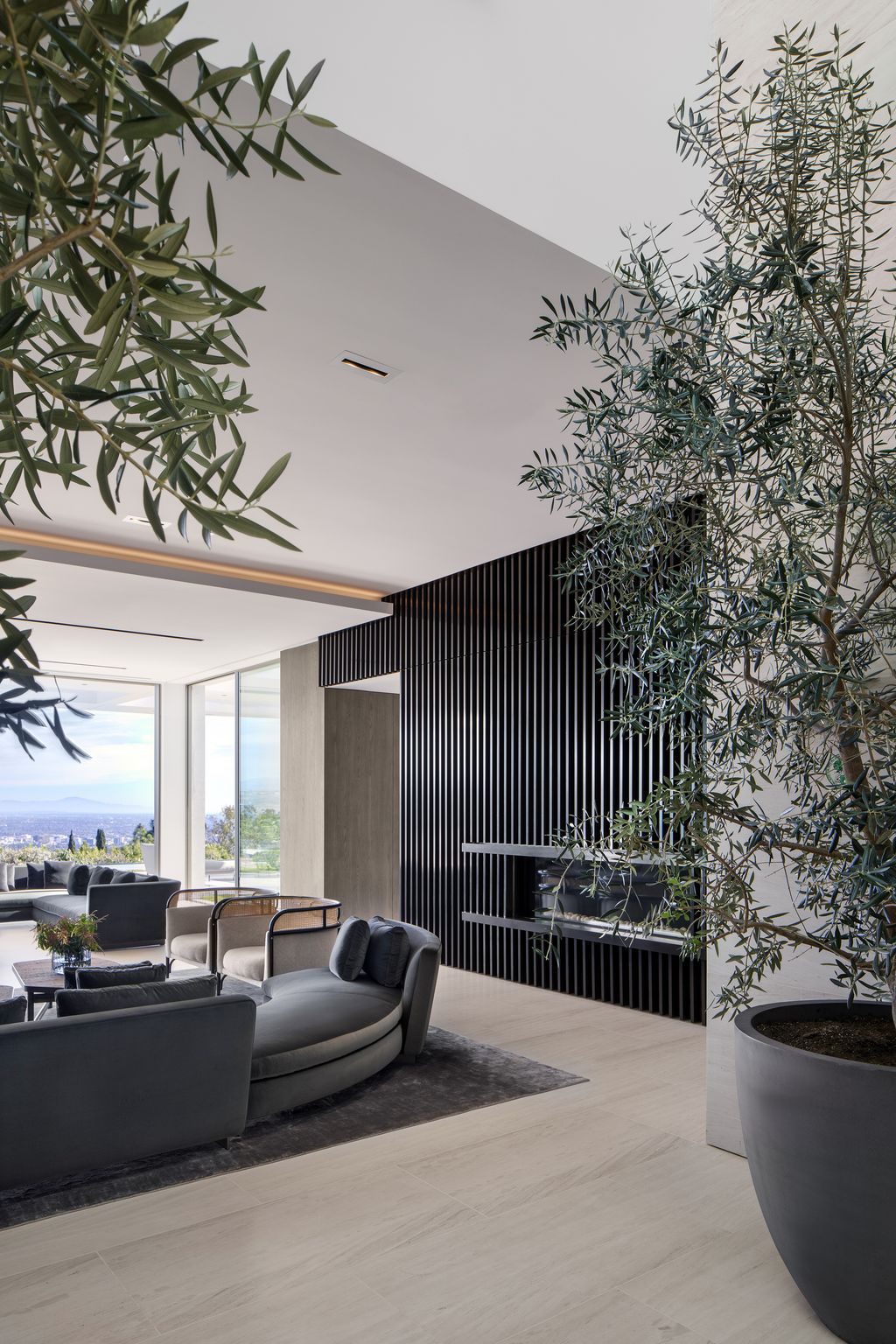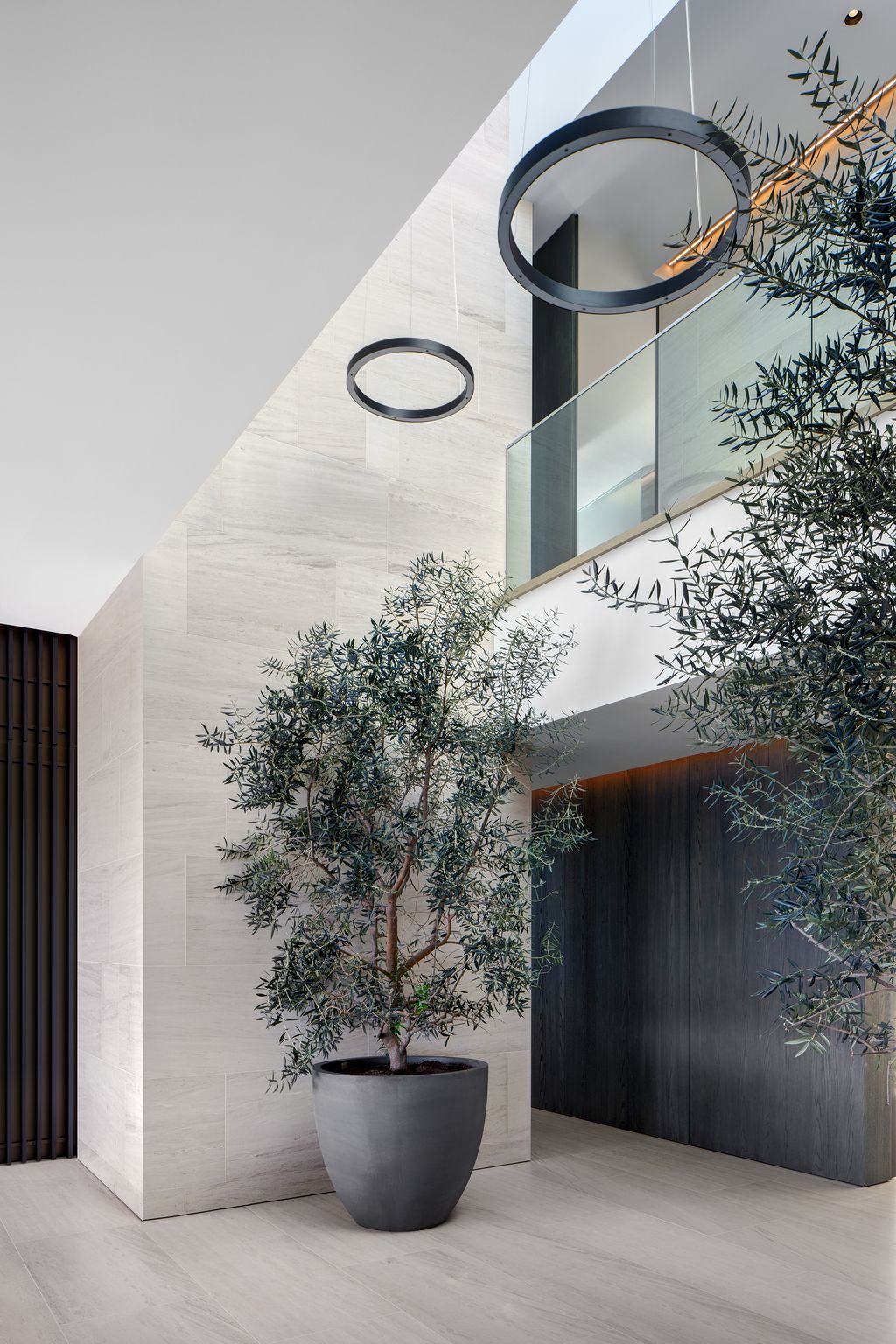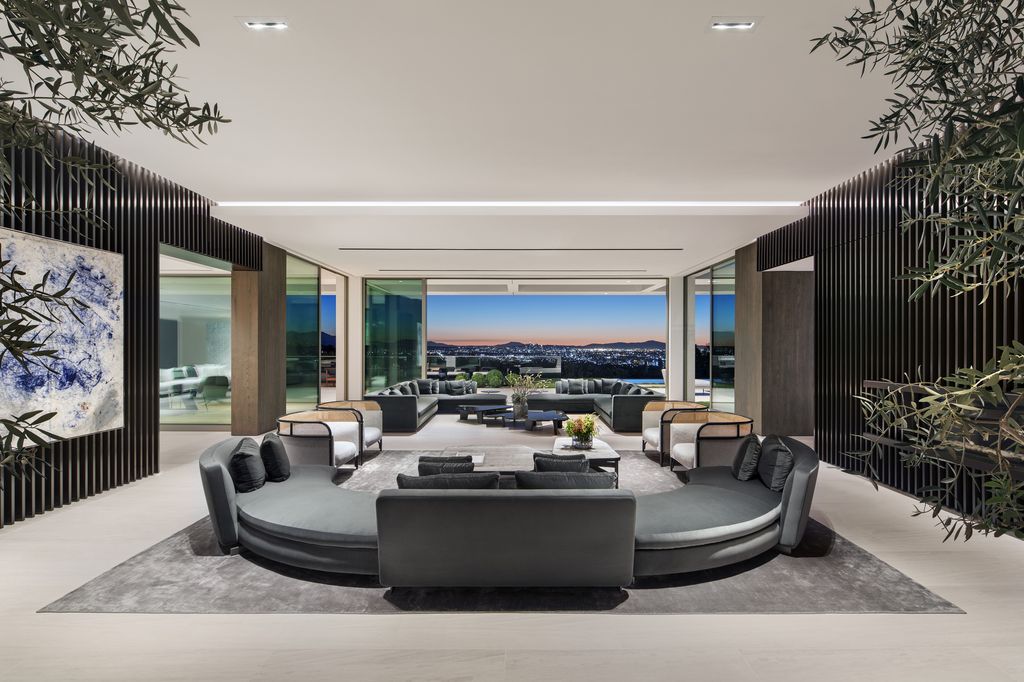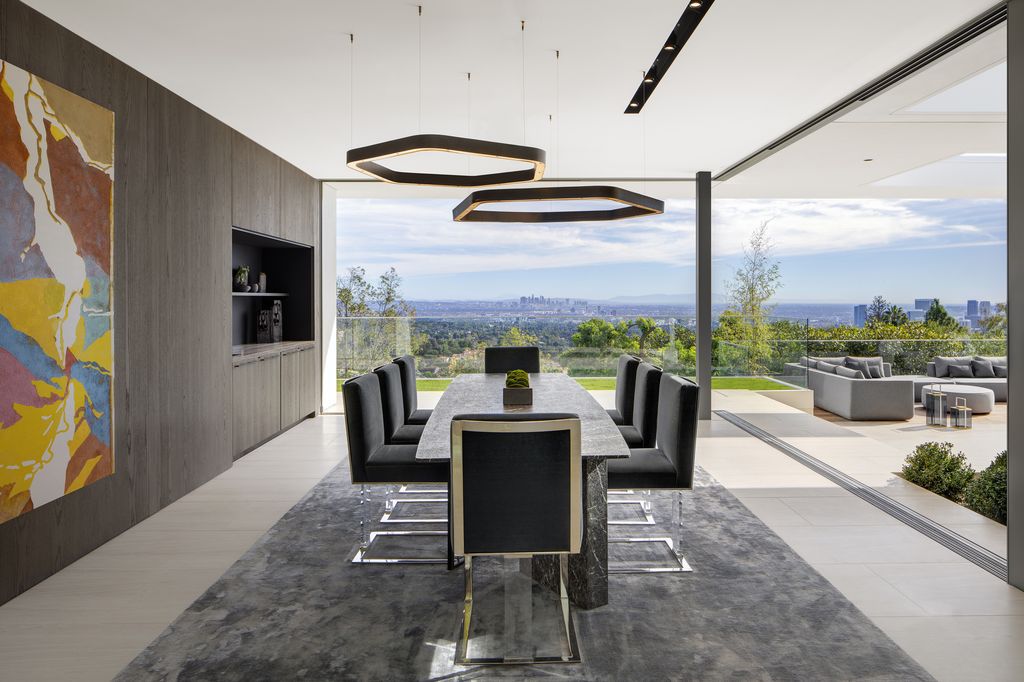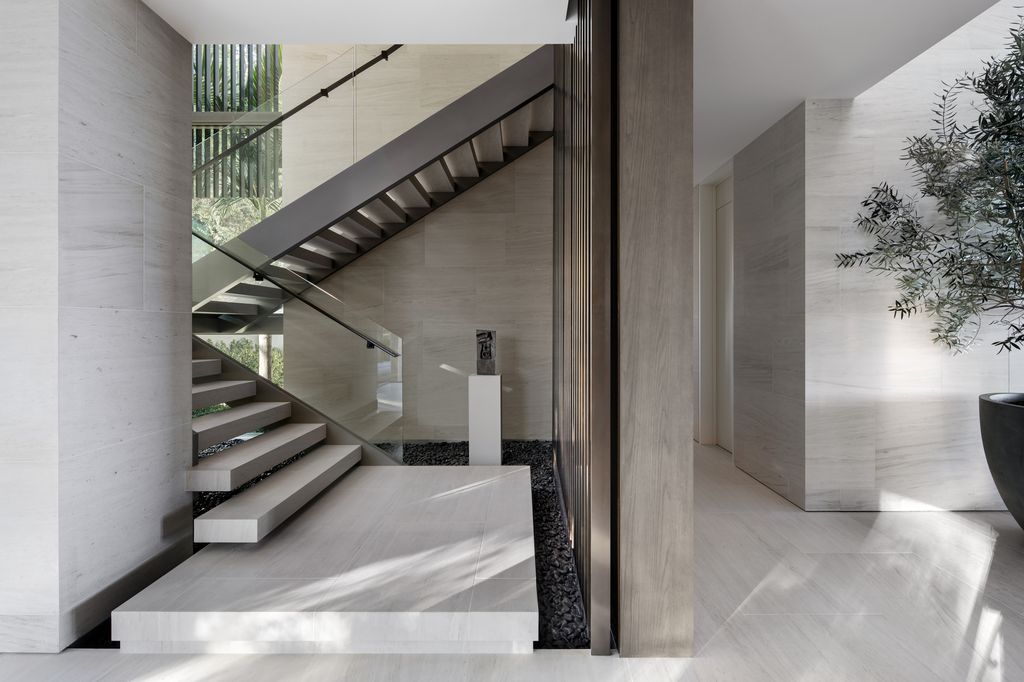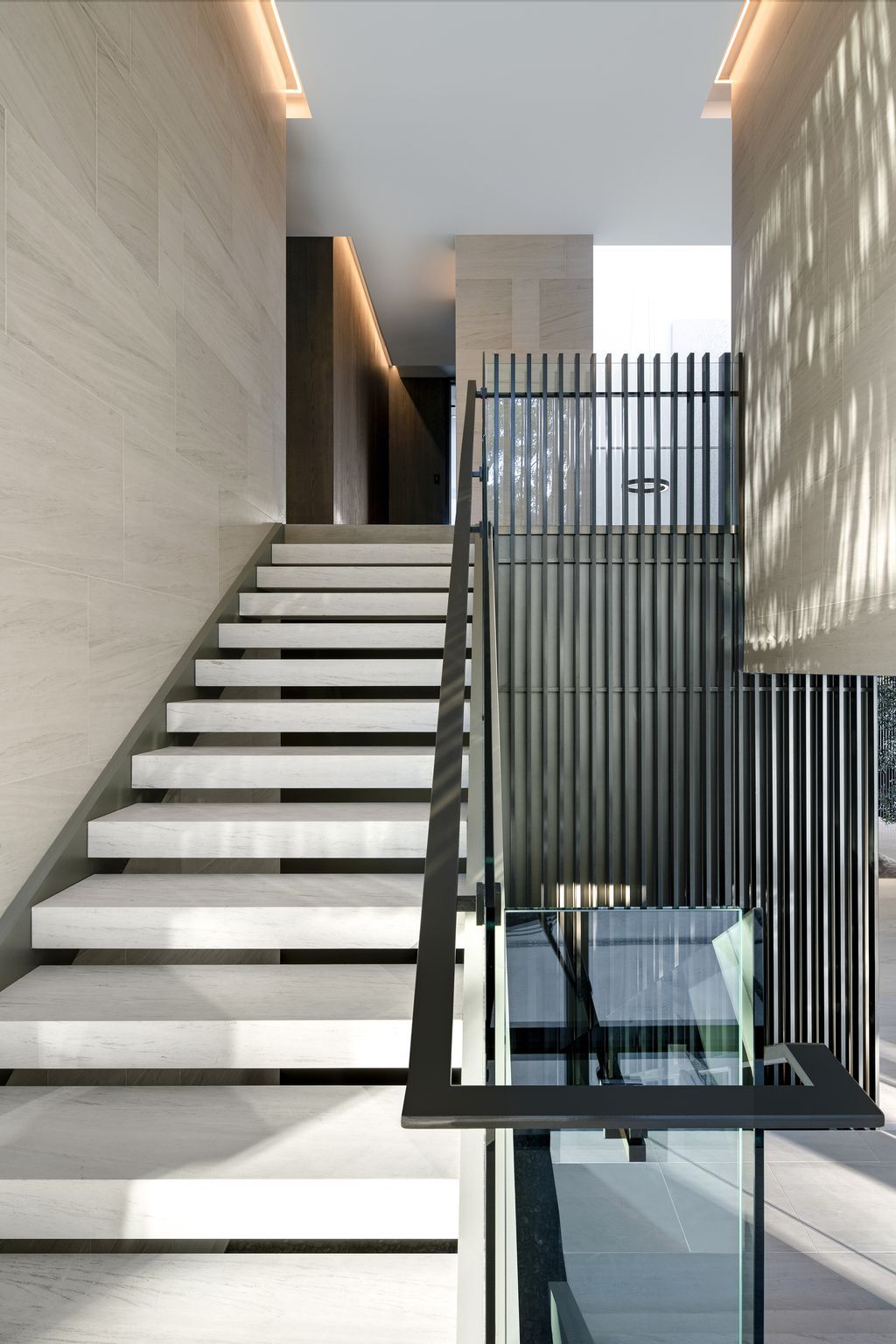 The Stradella House Gallery:
Text by the Architects: SAOTA's first completed project in Los Angeles, Stradella, is a remodel of an existing 1970's house on a beautiful promontory in Bel Air. The original layout of site and dwelling were well planned to ensure privacy from the street and to address spectacular views over the LA basin, capturing the full panorama from Downtown to Century City, with mountains to the East and ocean to the South.
Photo credit: Adam Letch| Source: SAOTA
For more information about this project; please contact the Architecture firm :
– Add: 109 Hatfield Street, Gardens, Cape Town, 8001
– Tel: +27 (0)21 468 4400
– Email: [email protected]
More Tour of Houses here:
---