Date of Publishing:
Sorrento Beach House is an amazing contemporary project of AM Architects, began its life as a conceptual reflection of its location, its historic and natural surroundings. The home located near the first settlement site of Victoria, Australia, the Sullivan's Bay. Hence, this home offers a stunning views of the beach. This house present its austere and robust facade as a part of the landscape, the harsh history and tradition and relaxes. And becomes more open towards the natural environment as it approaches the water body. Indeed, entwining concrete, glass and extensive timber cladding the architects created a tension between privacy and openness, the adventures spirit of a ship and the functionality of the local coastal structures. Hence, giving a new reed to contemporary architecture and sustainable environment.
This home comprised of a raw concrete internal shell, wrapped in a timber exterior. The building starts with a simple featureless timber box facing Point Nepean Road and containing the bedrooms. The sleeping zone emphasises the thermomass concrete shell and is characterised by internal surface, punched out windows, deep timber sills, and filtered light through external slotted timber screens. The same combination of minimalist furnishing, spacious premises full of light and exposed to beautiful views, modern design and trendy, elegant pieces compose the rest of the house decoration. The bathrooms are modern and luxurious, the bedrooms elegant and inviting, and all laid on the base of a great architectural construct and unique character.
The Architecture Design Project Information:
Project Name: Sorrento Beach House
Location: Sorrento, Australia
Project Year: 2016
Area: 307 m²
Designed by: AM Architecture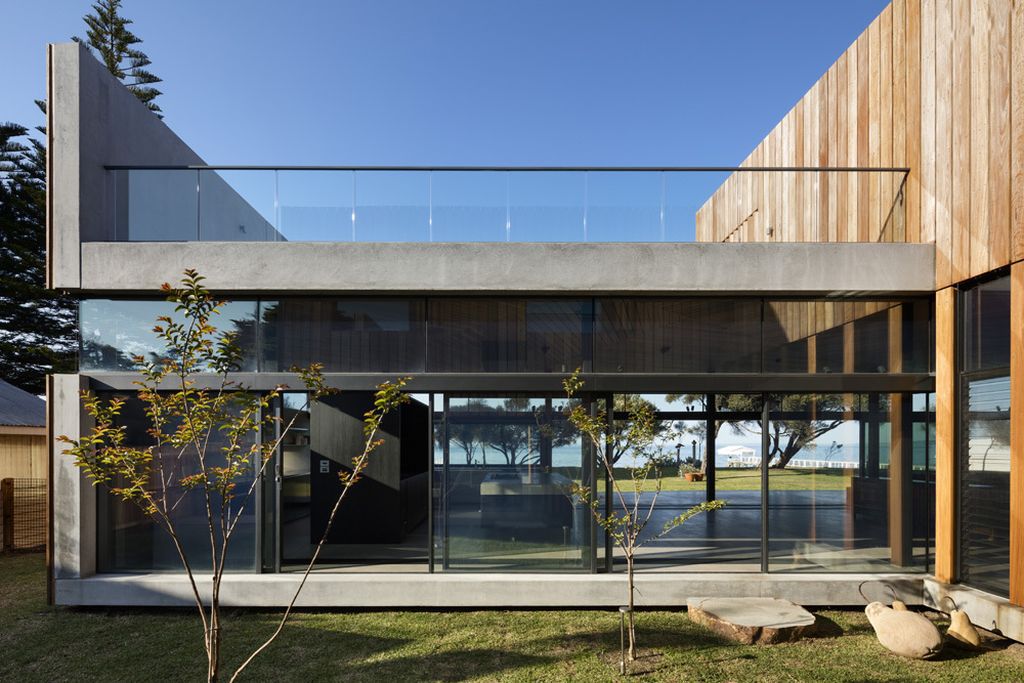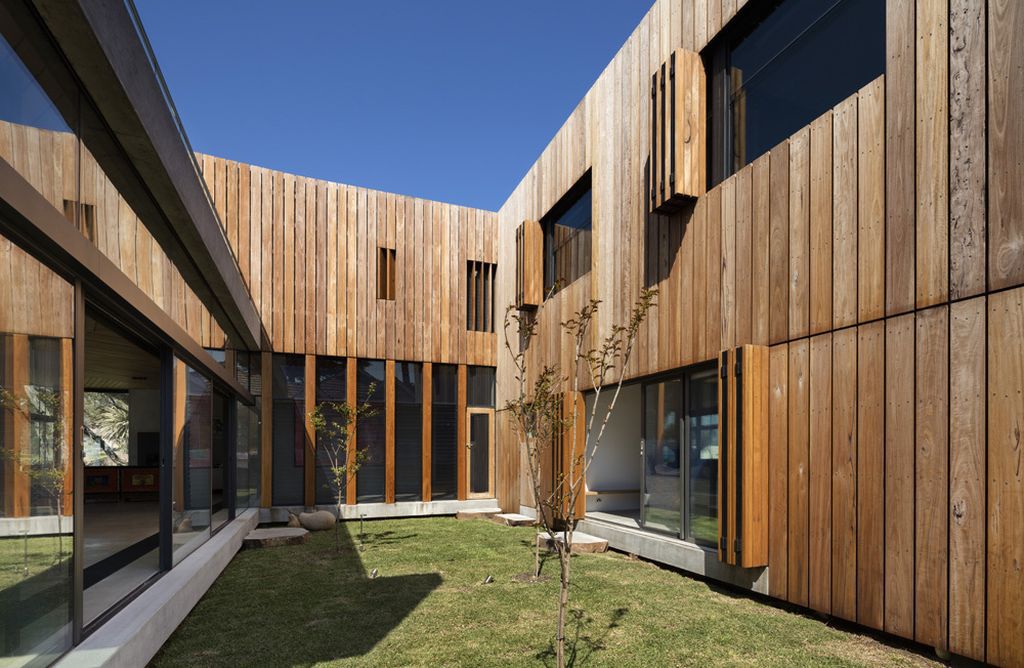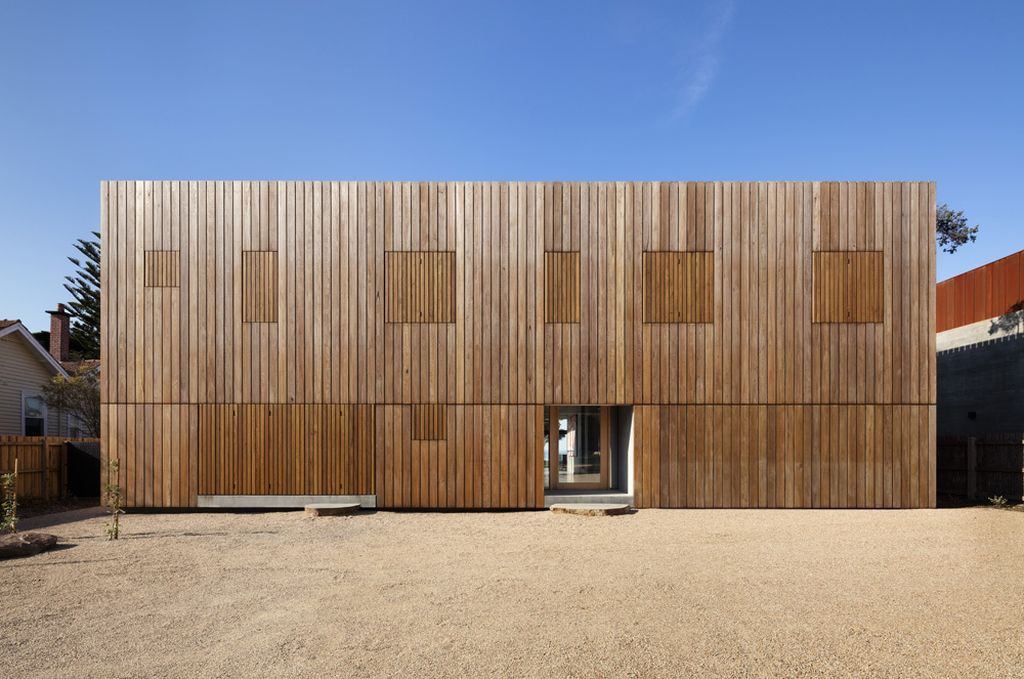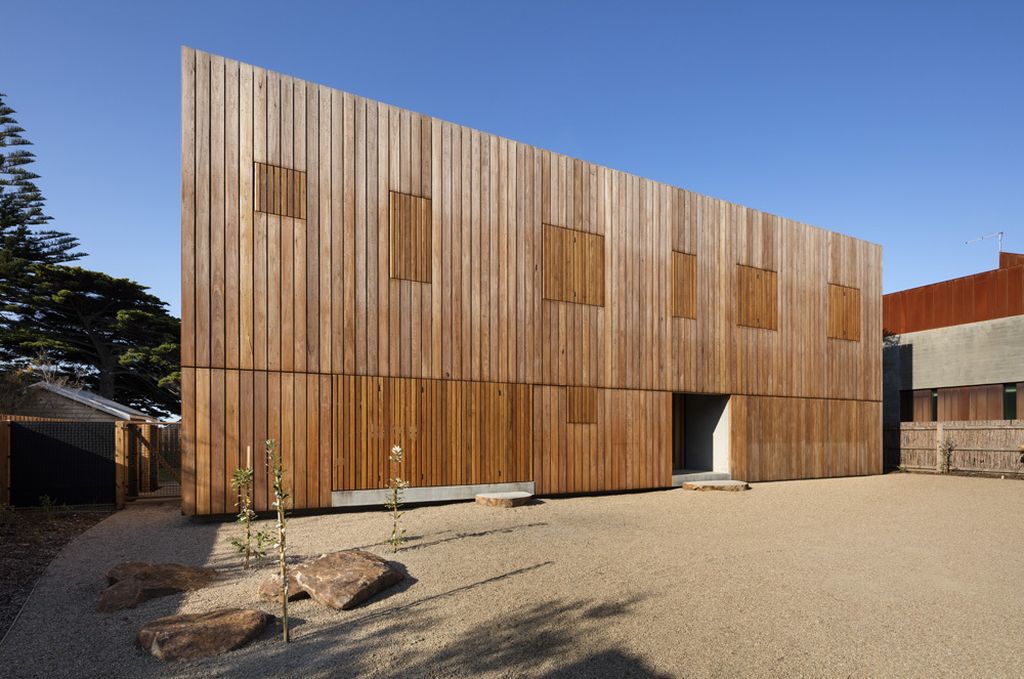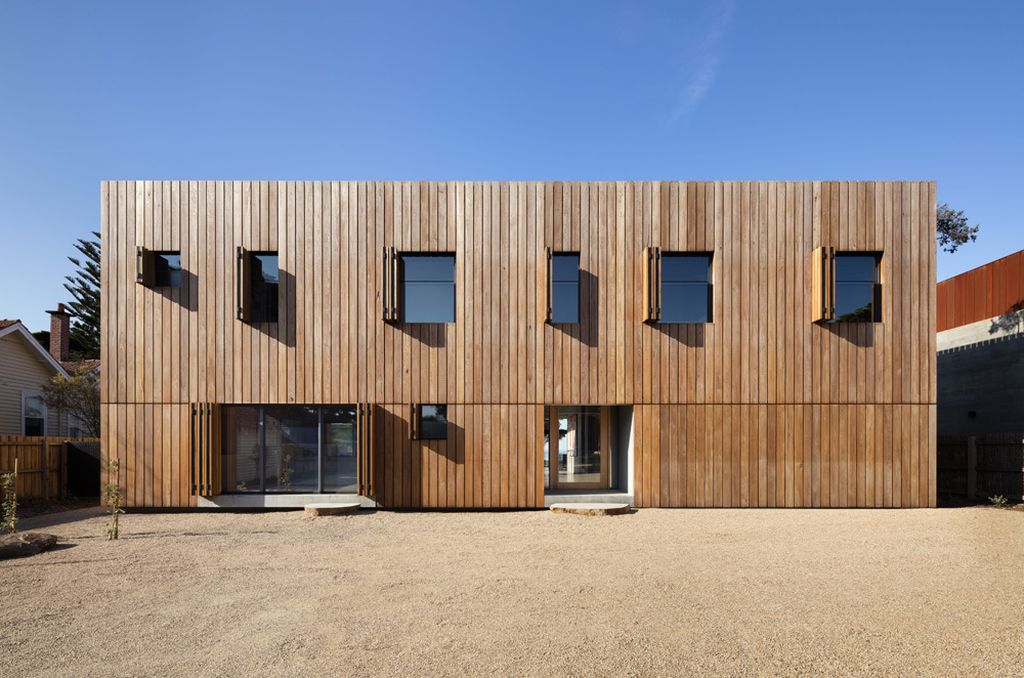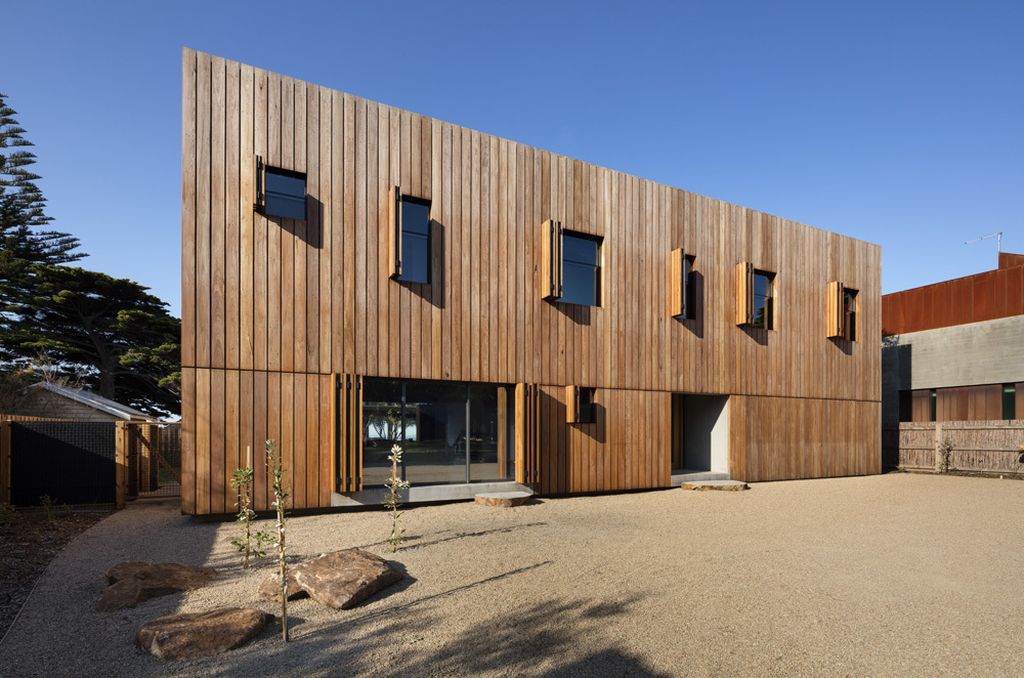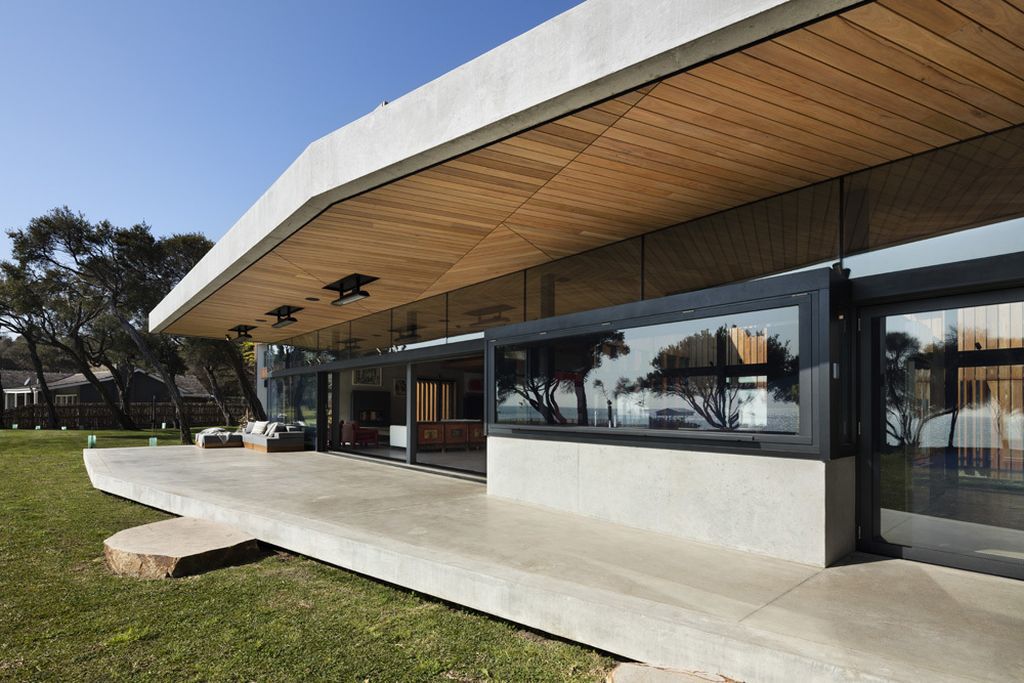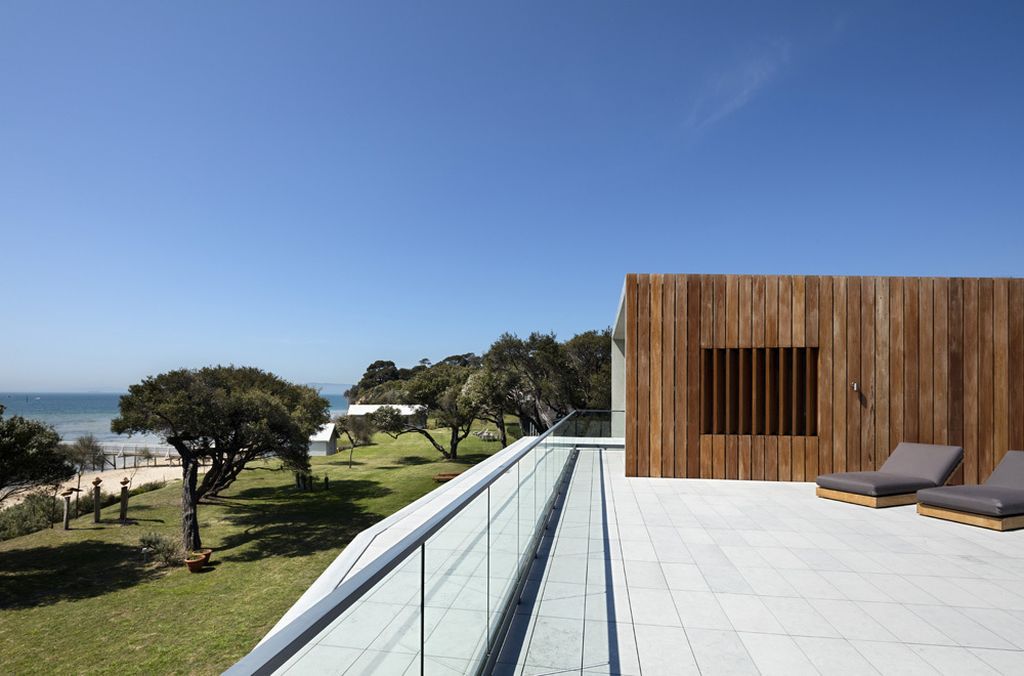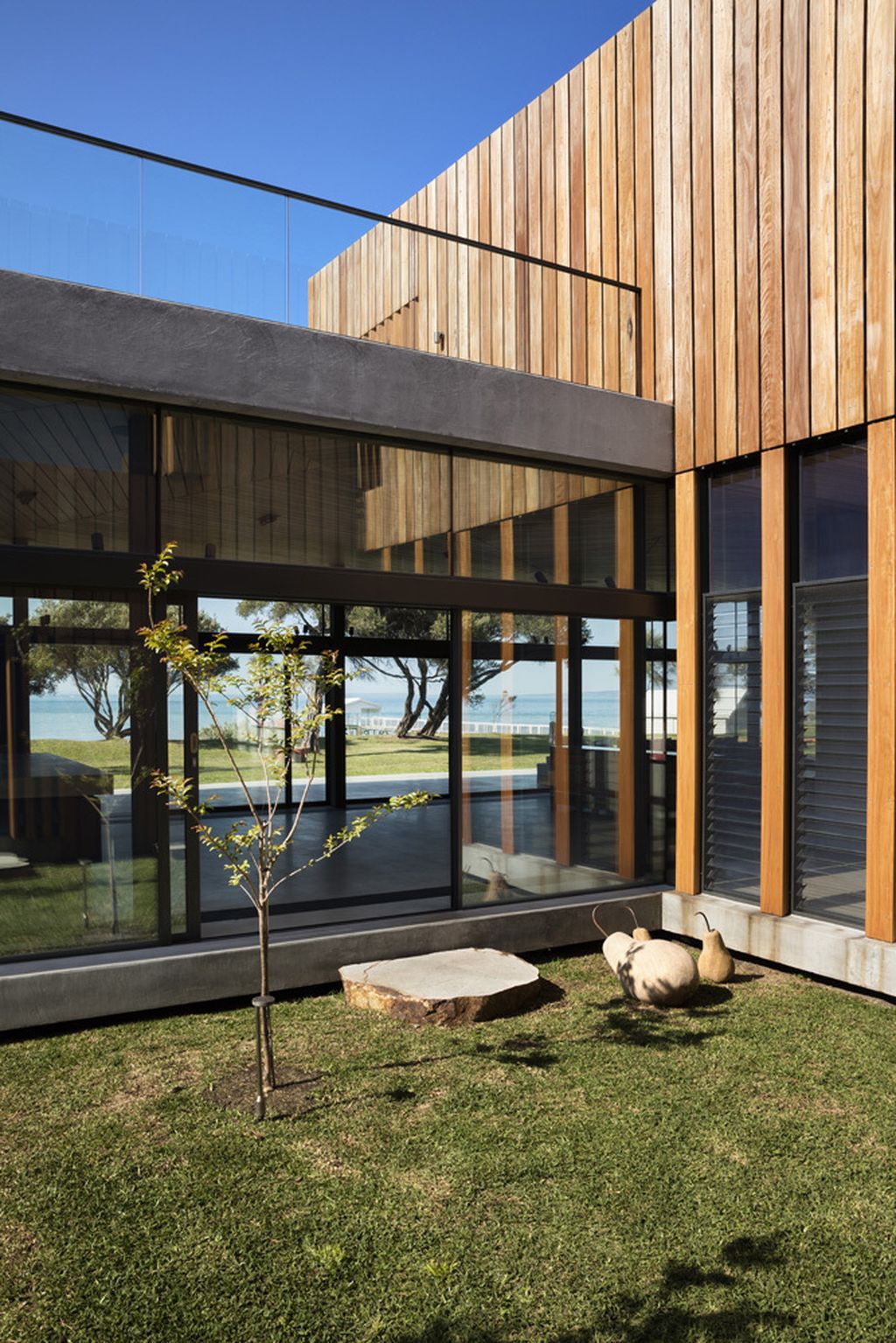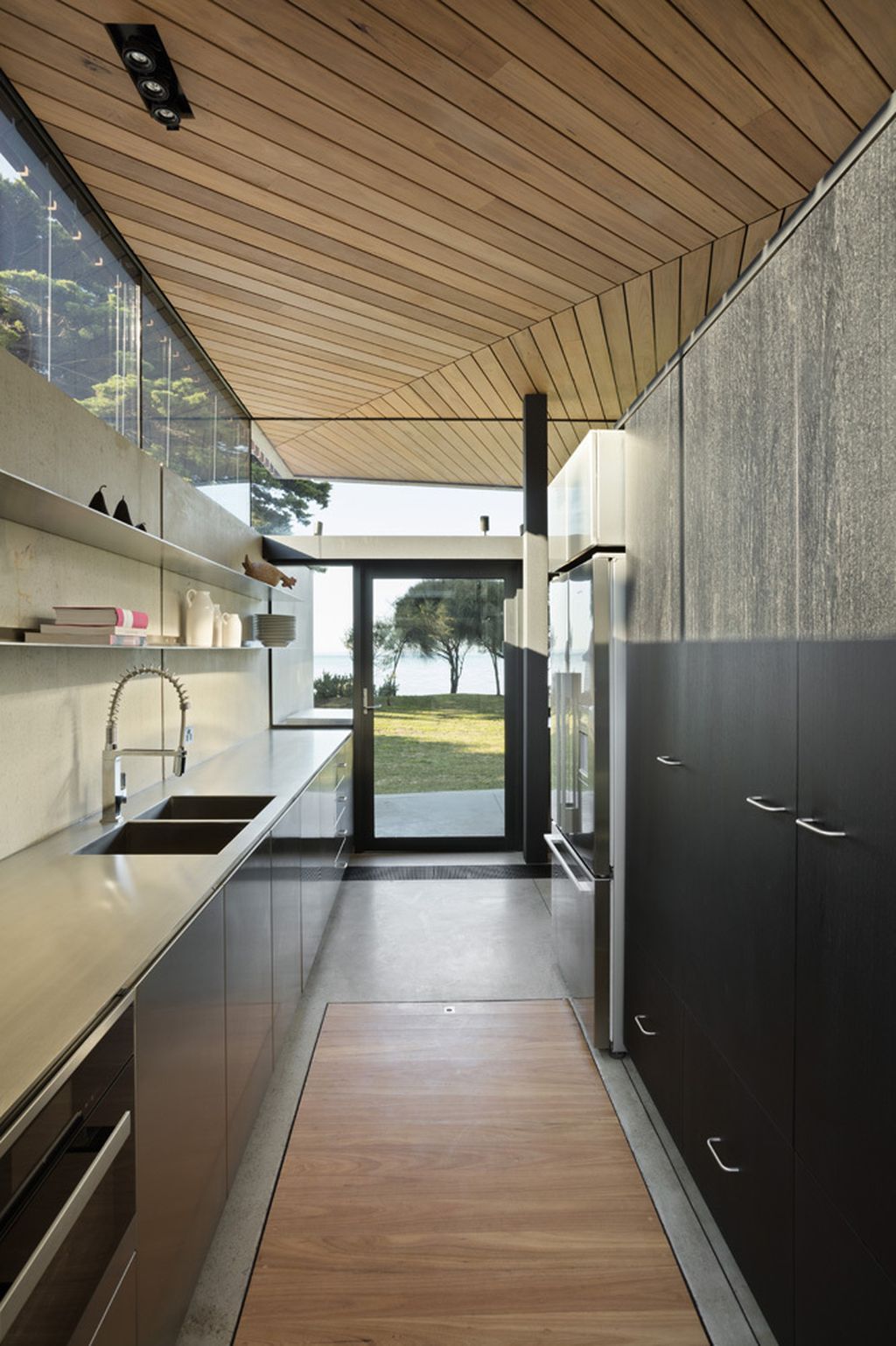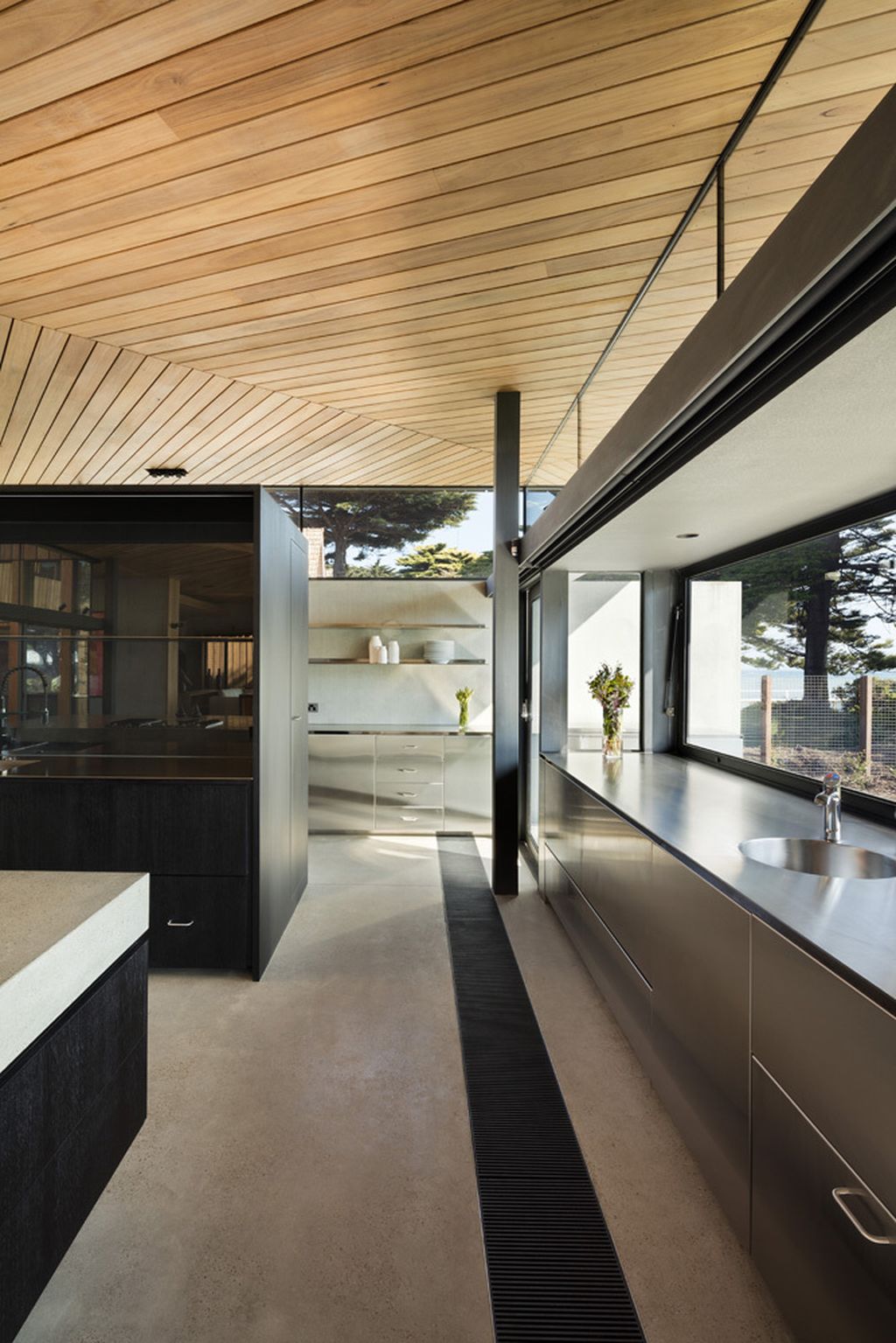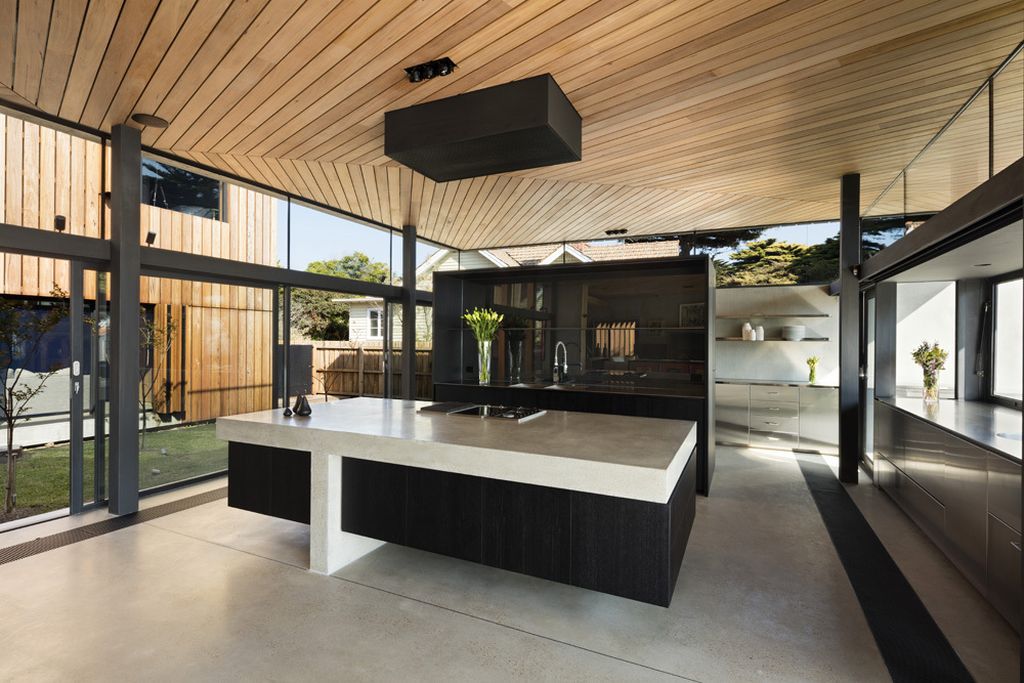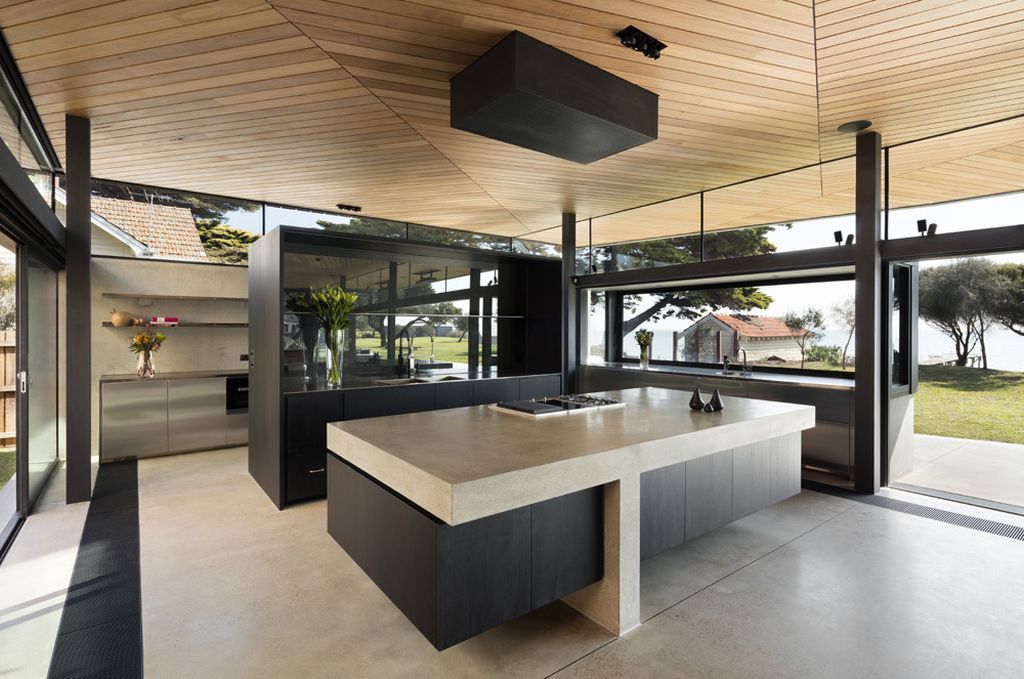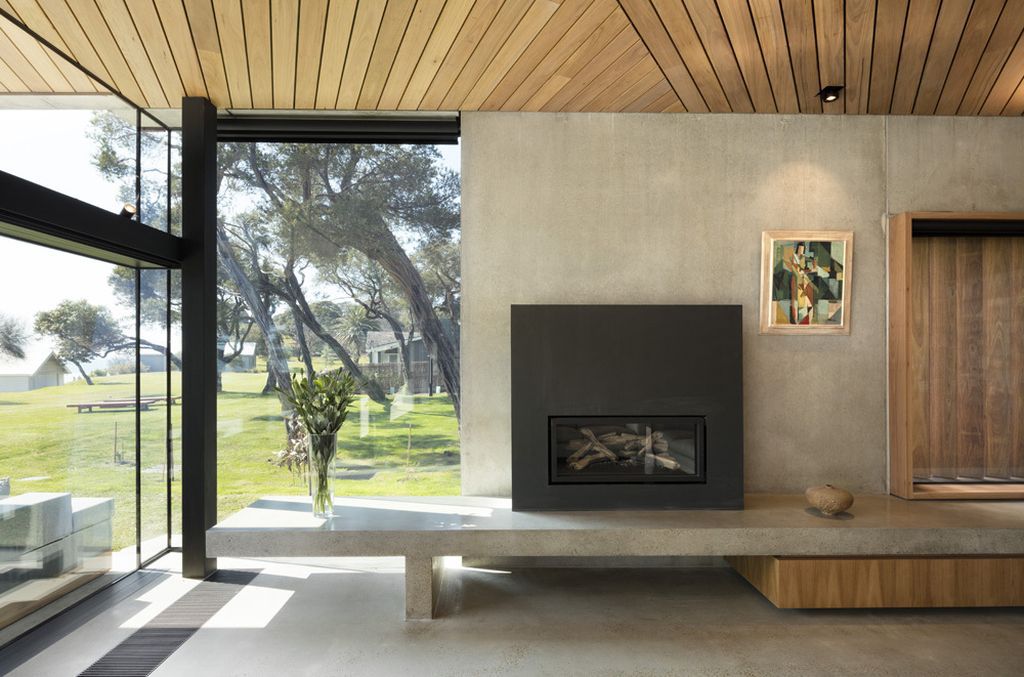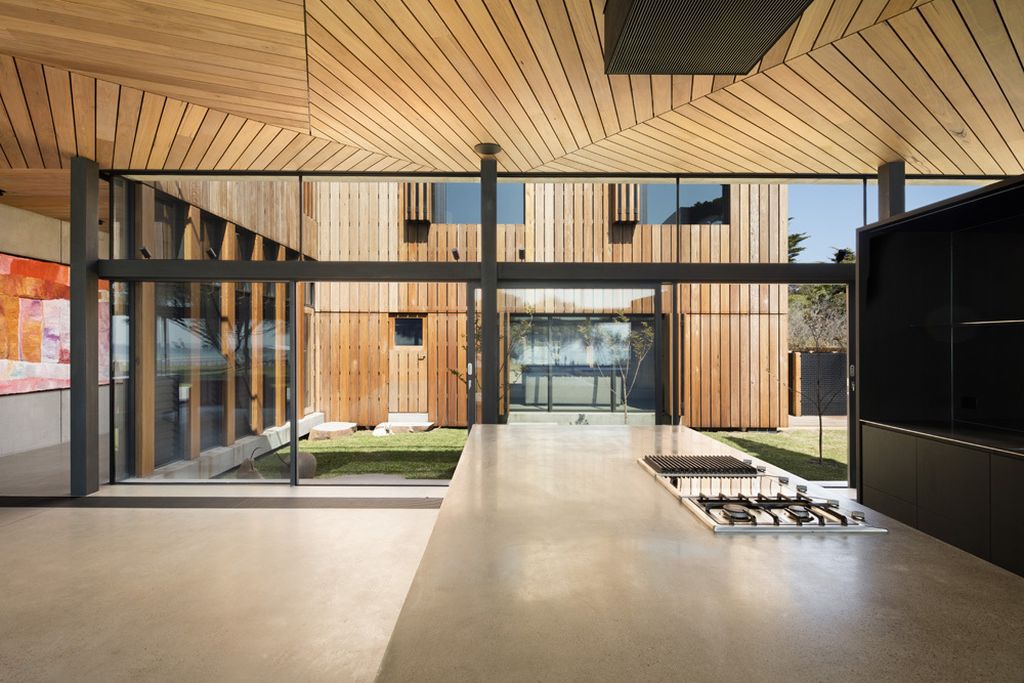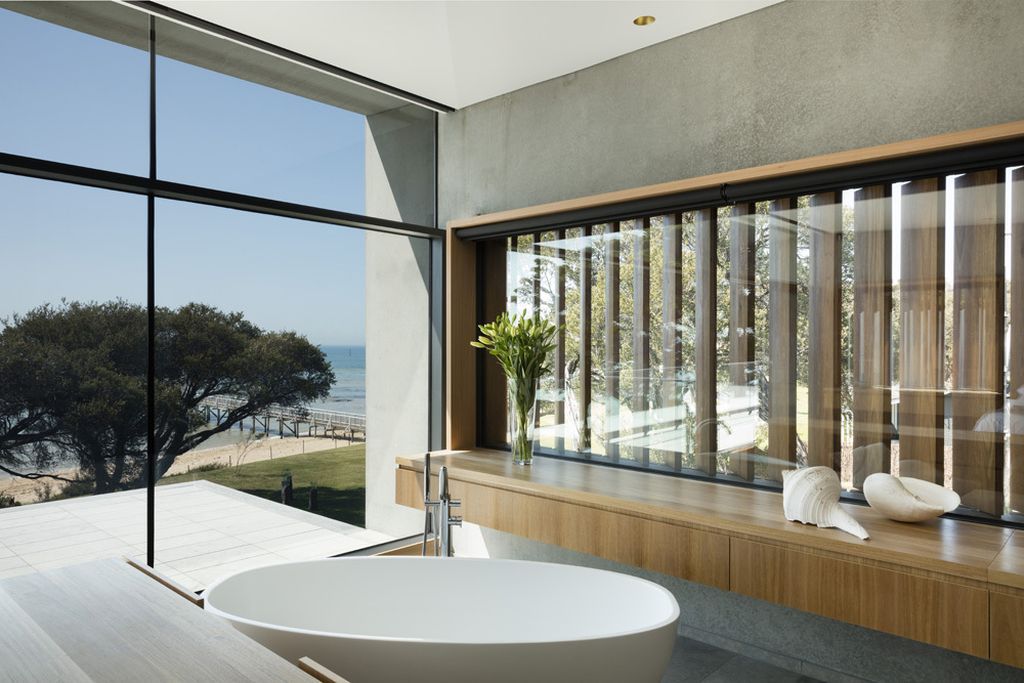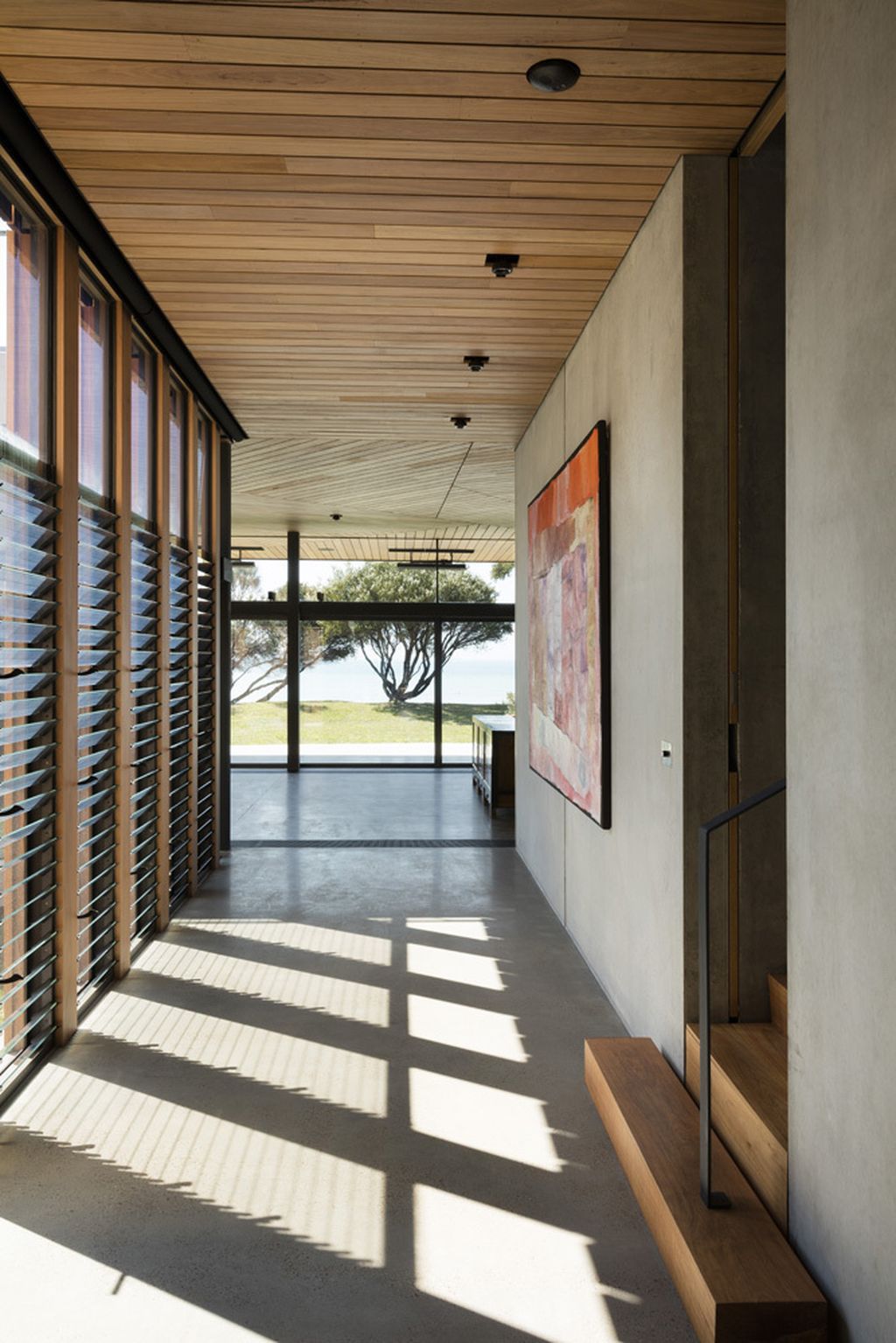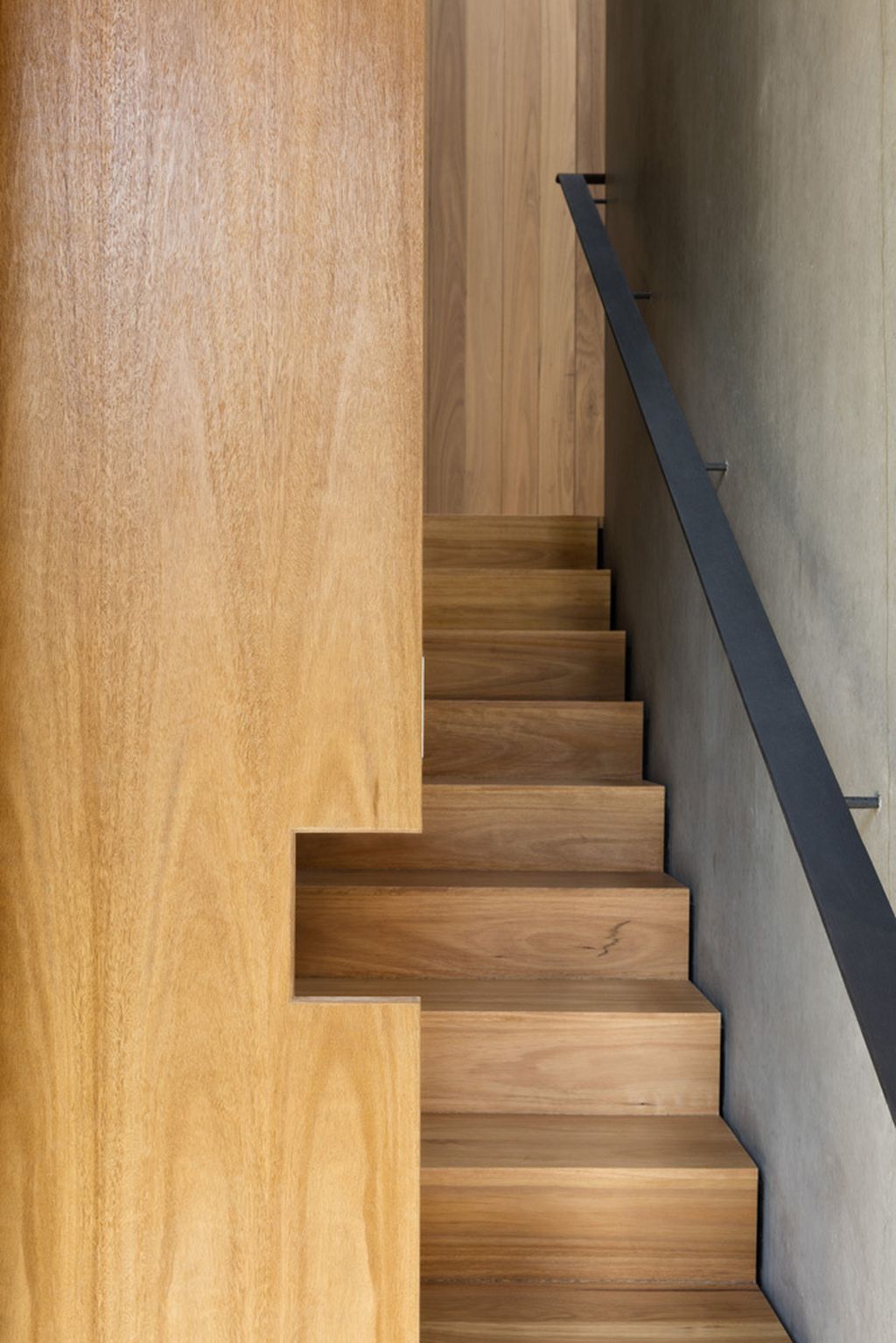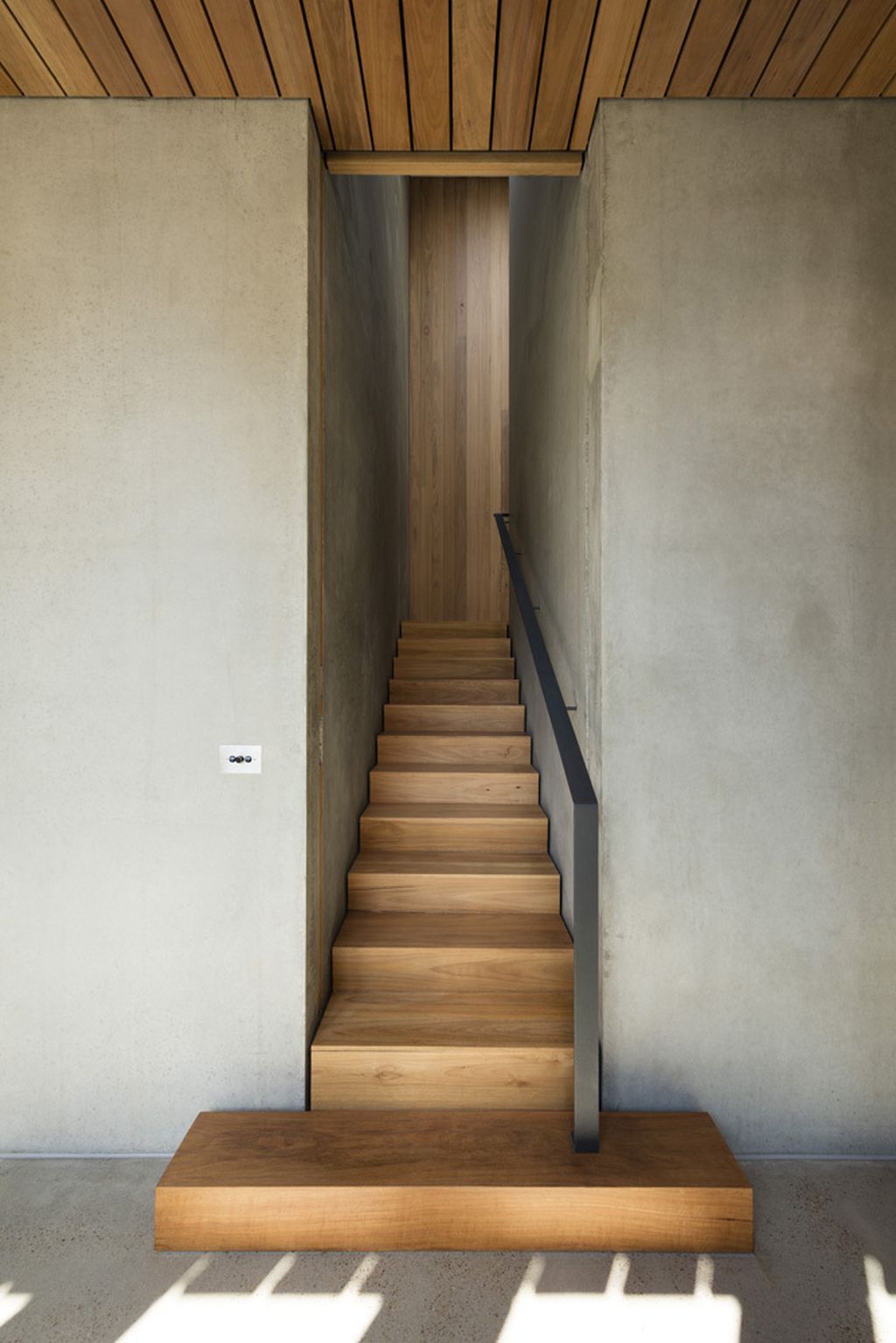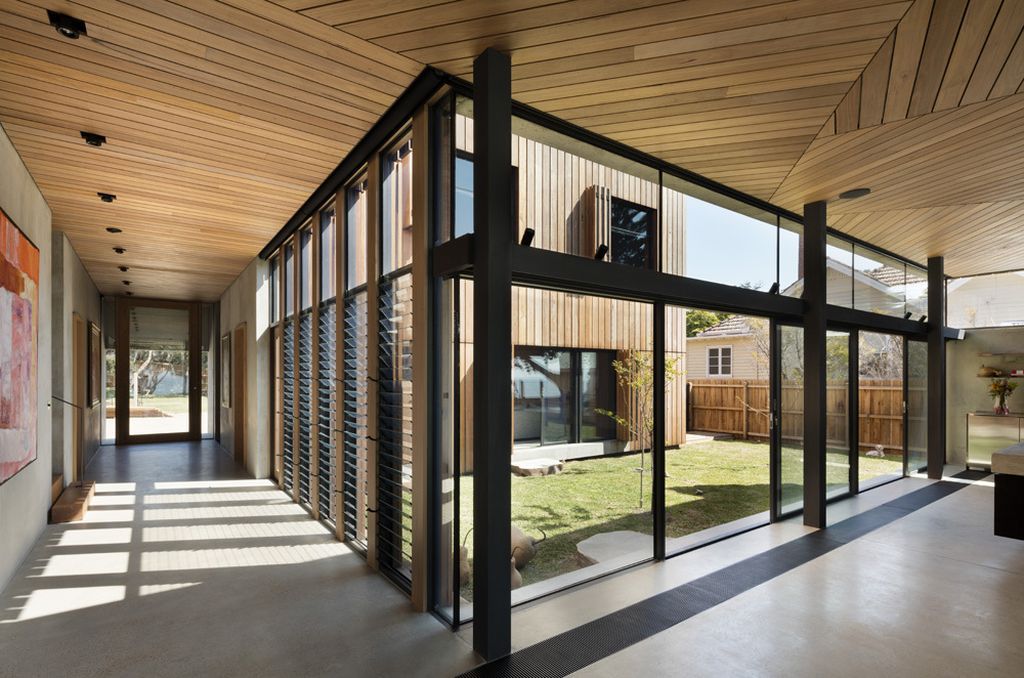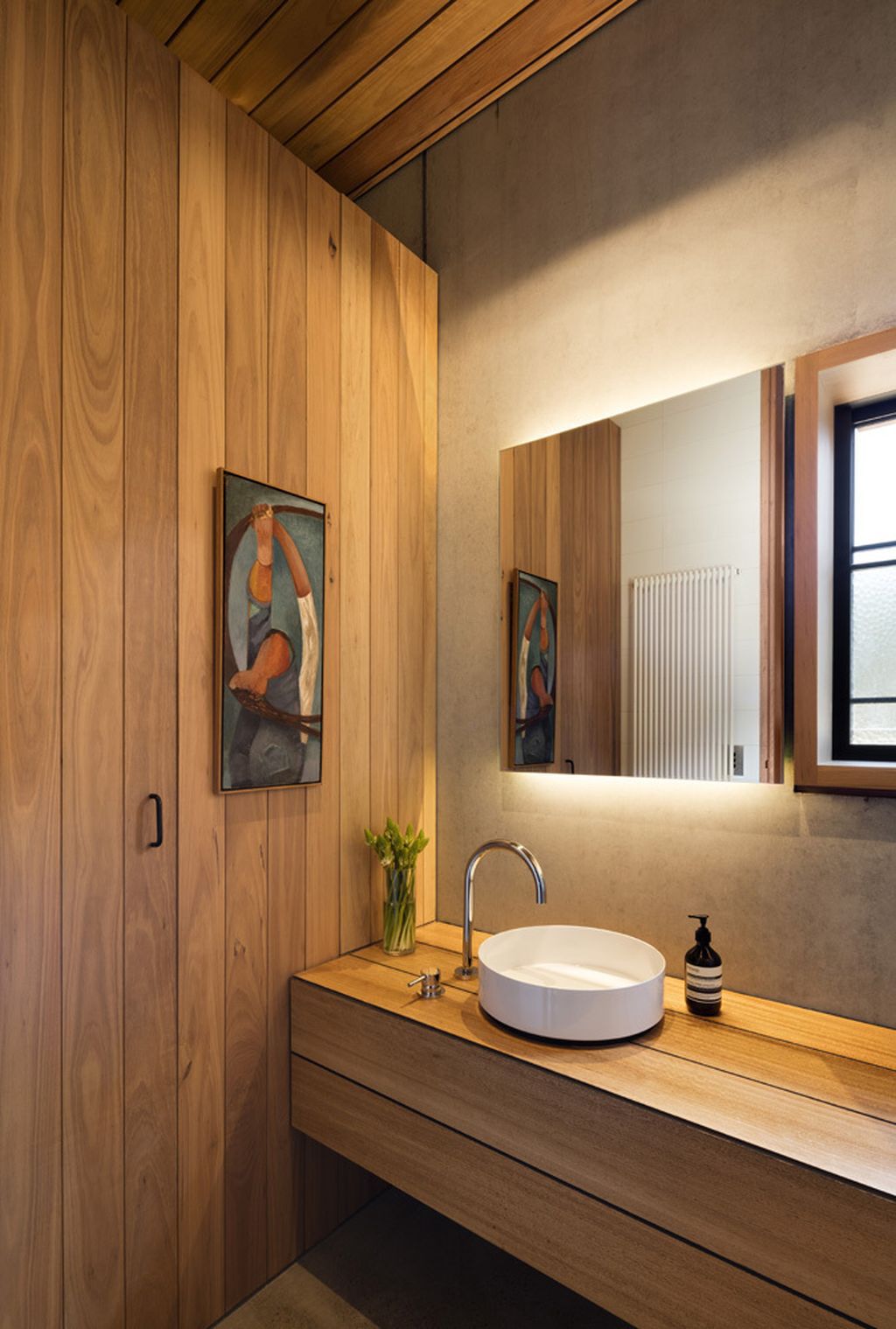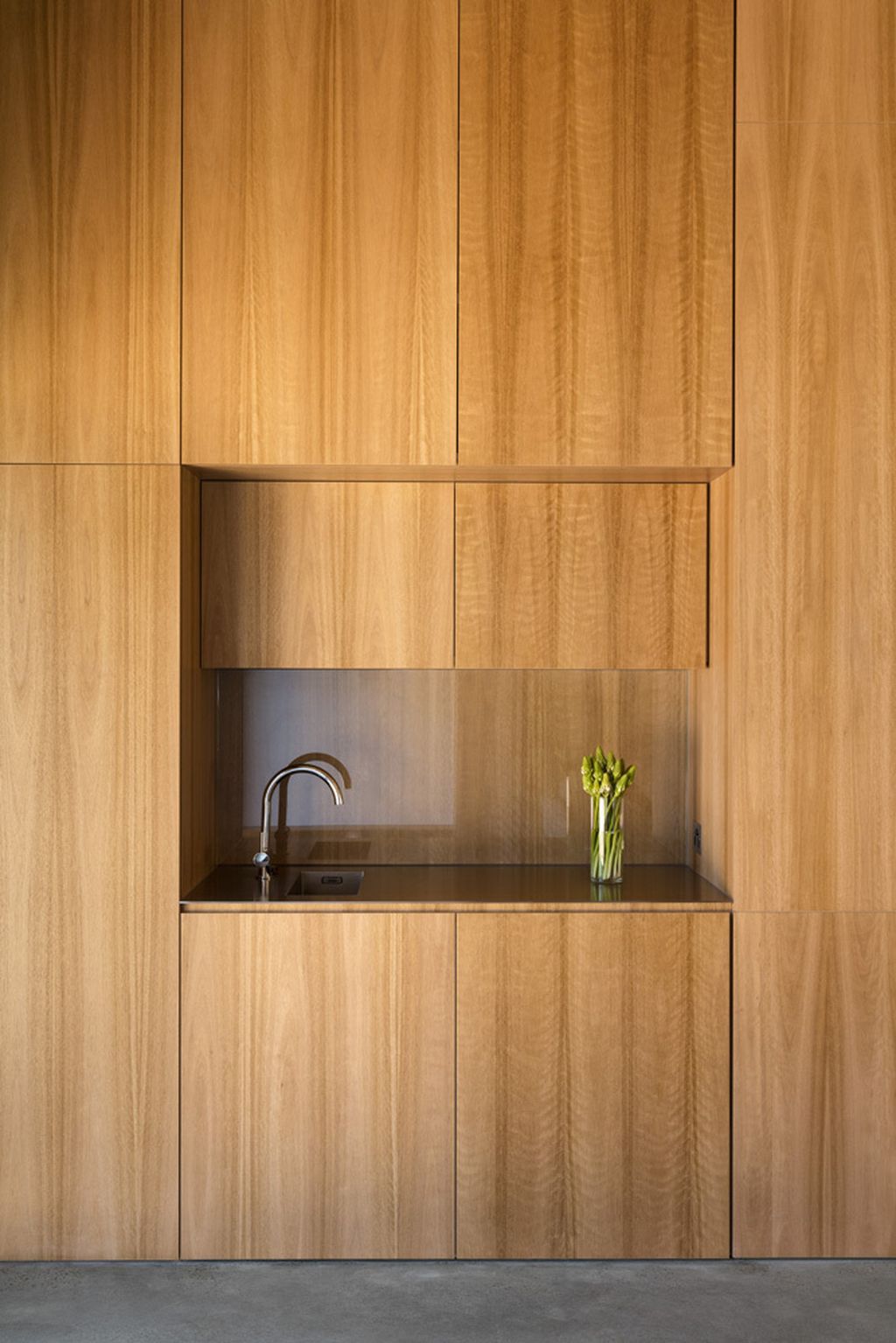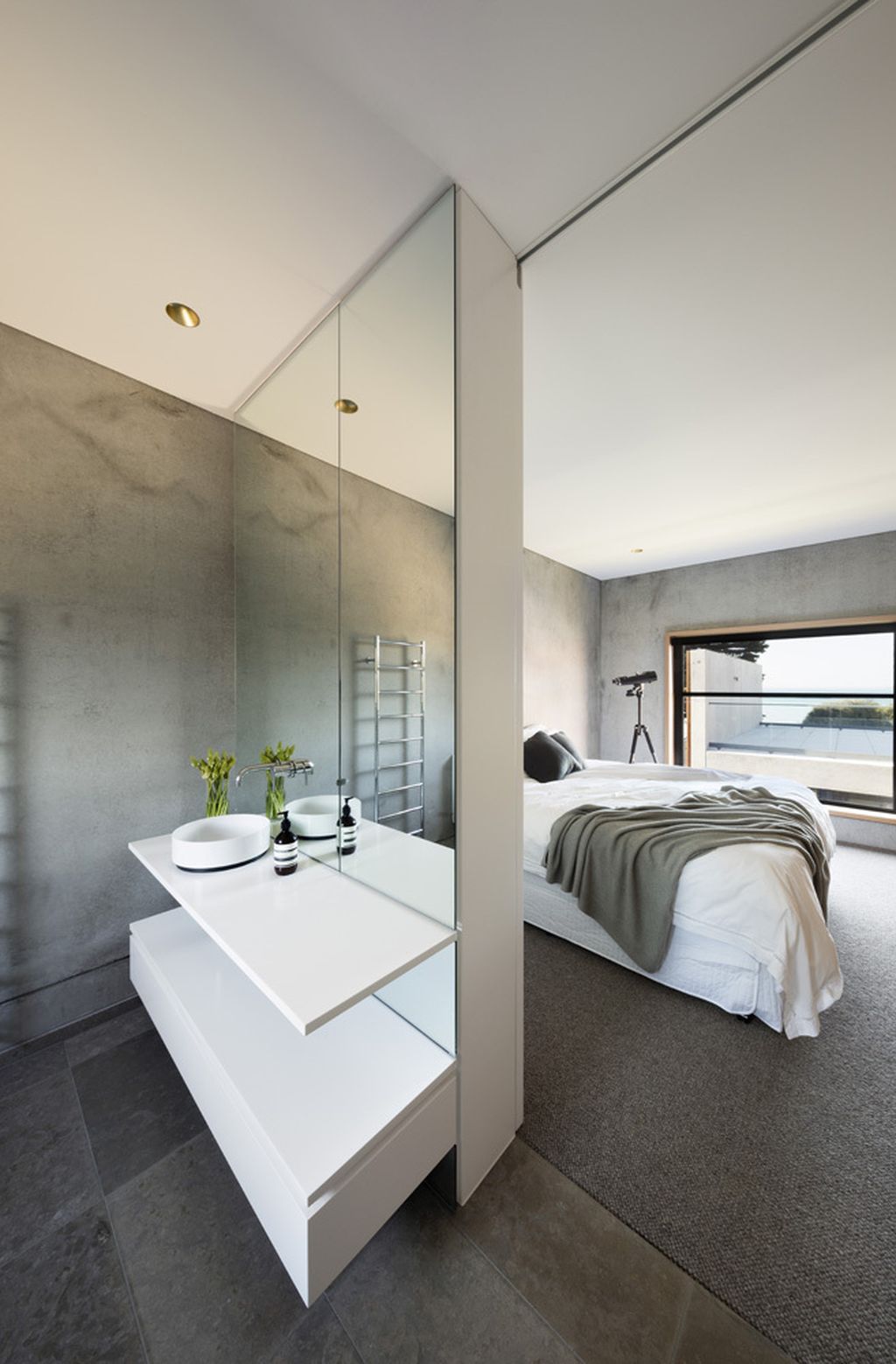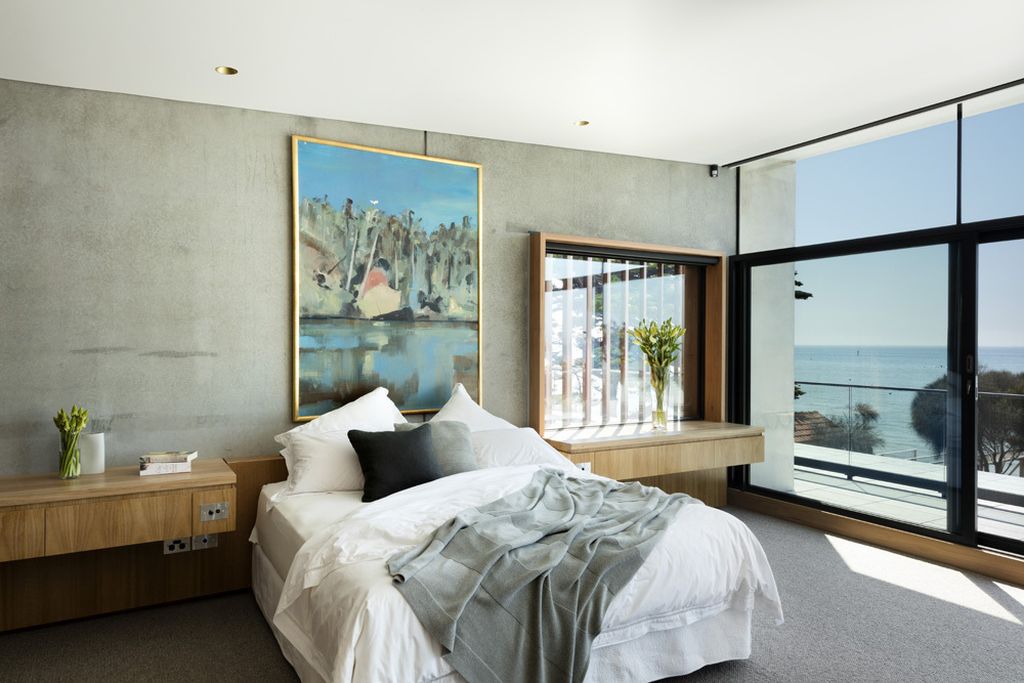 The Sorrento Beach House Gallery:
Text by the Architects: Sorrento Beach house is a new dwelling located on Victoria's first settlement site of 1803, on Sullivan's Bay. The beach house begins as an austere and robust object in the landscape which begins to relax and respond to its natural environment as it approaches the water.
Photo credit: Dianna Snape| Source: AM Architecture
For more information about this project; please contact the Architecture firm :
– Add: Unit 2/175 Greville St, Prahran VIC 3181, Australia
– Tel: +61 3 9534 2008
– Email: [email protected] 
More Tour of Houses here:
---