Date of Publishing:
Architecture Design of Silver Lining House
Description About The Project
Silver Lining House, a collaborative masterpiece by Mork-Ulnes Architects and interior designer Alison Damonte, stands as a multifaceted container for art, furniture, and creative inspiration. This three story home was thoughtfully conceived to house a remarkable art and furniture collection. And serve as a dynamic laboratory for the homeowners.
The project's original brief called for a 3-bedroom, 3.5-bath residence that would not only offer breathtaking views of San Francisco's twin peaks and the surrounding neighborhood of Bernal Heights but also provide a platform to showcase the couple's extensive art and furniture treasures.
Originally built in 1908, the house underwent a significant transformation under the guiding hand of Casper Mork-Ulnes, founder of Mork-Ulnes Architects. While the redesign was well underway, an unfortunate fire incident occurred on Christmas Eve 2017. Forcing a reevaluation of the project's scope. Nonetheless, the couple's unwavering goal remained to create a home that encapsulated their love for art and served as a wellspring of inspiration.
The new design took cues from the gabled Edwardian neighbors, harmoniously blending with the streetscape. It embraced traditional elements like roof forms and entry portals while embracing a contemporary perspective with its black-painted facade and ribbon windows, bridging the interior and the neighborhood.
Indeed, this house is a testament to the transformative power of design, where tradition and innovation seamlessly intertwine to create a space that not only reflects its owners' passions but also elevates everyday living to an art form.
Inside, the house was meticulously crafted to act as a vitrine for the couple's art and furniture collection. A central, curved staircase serves as a captivating focal point, allow light to filter down from a third-floor skylight, infusing the space with an ambiance that mirrors the couple's creative spirit.
The Architecture Design Project Information: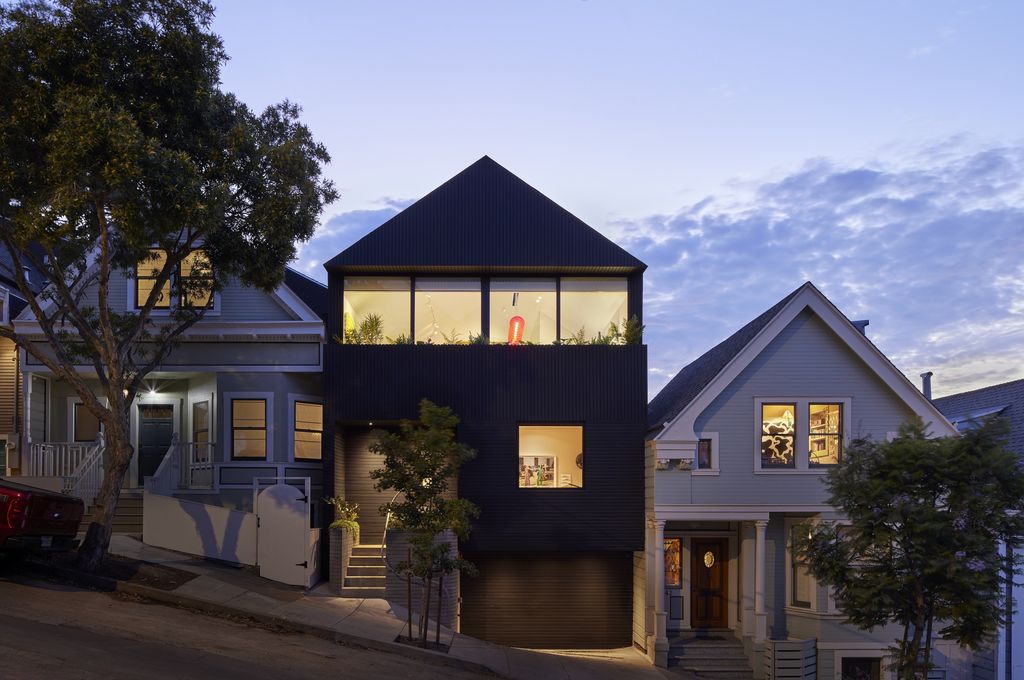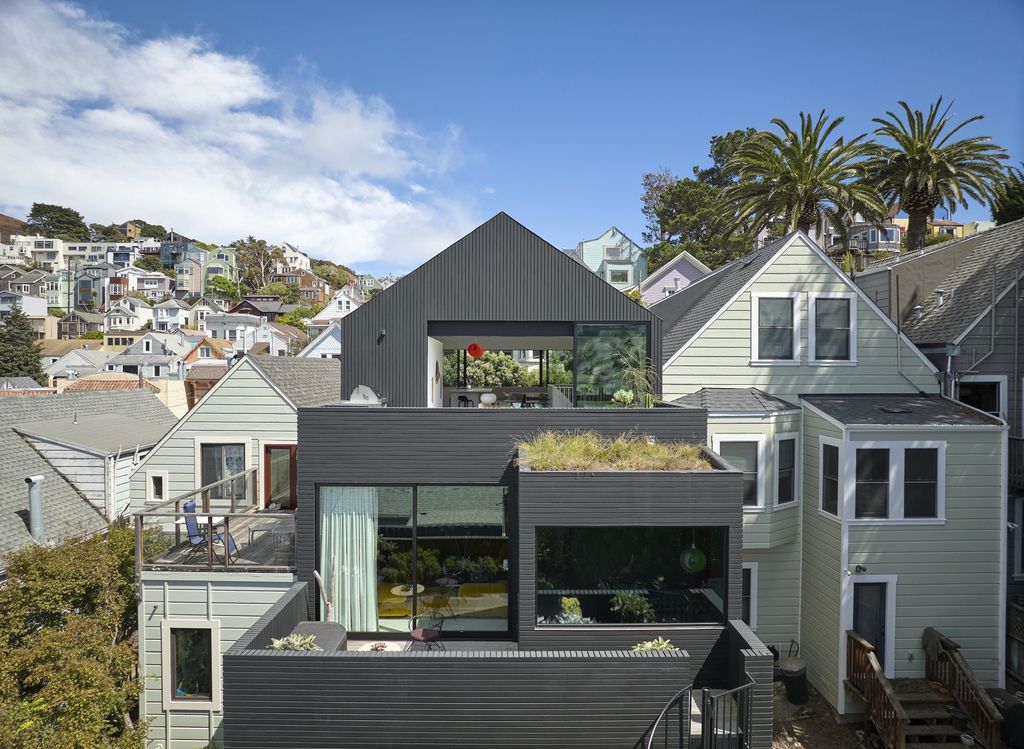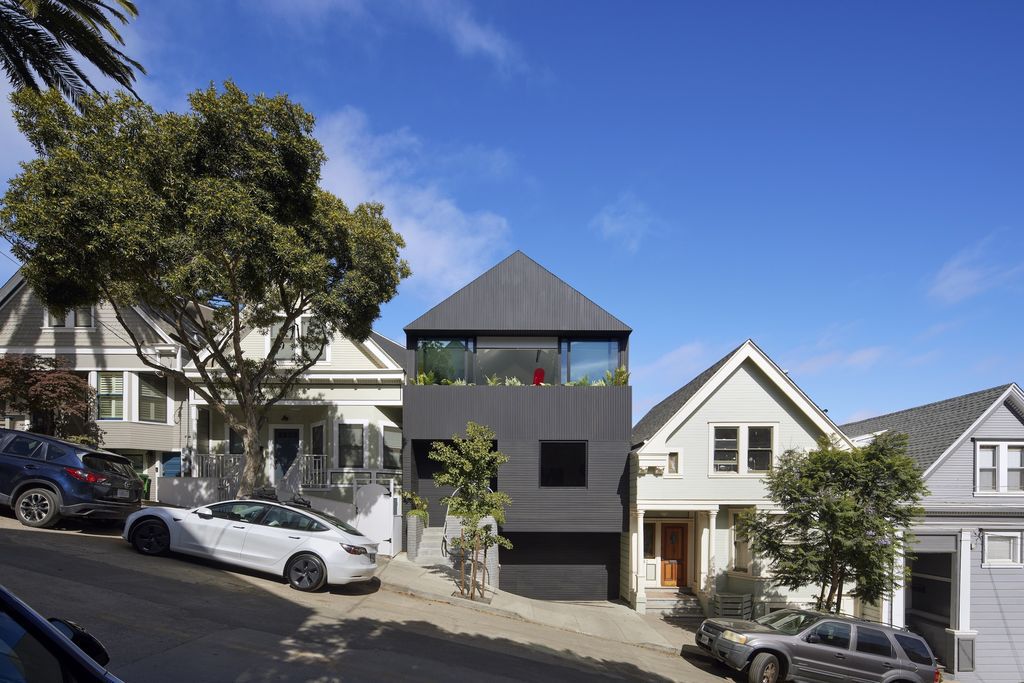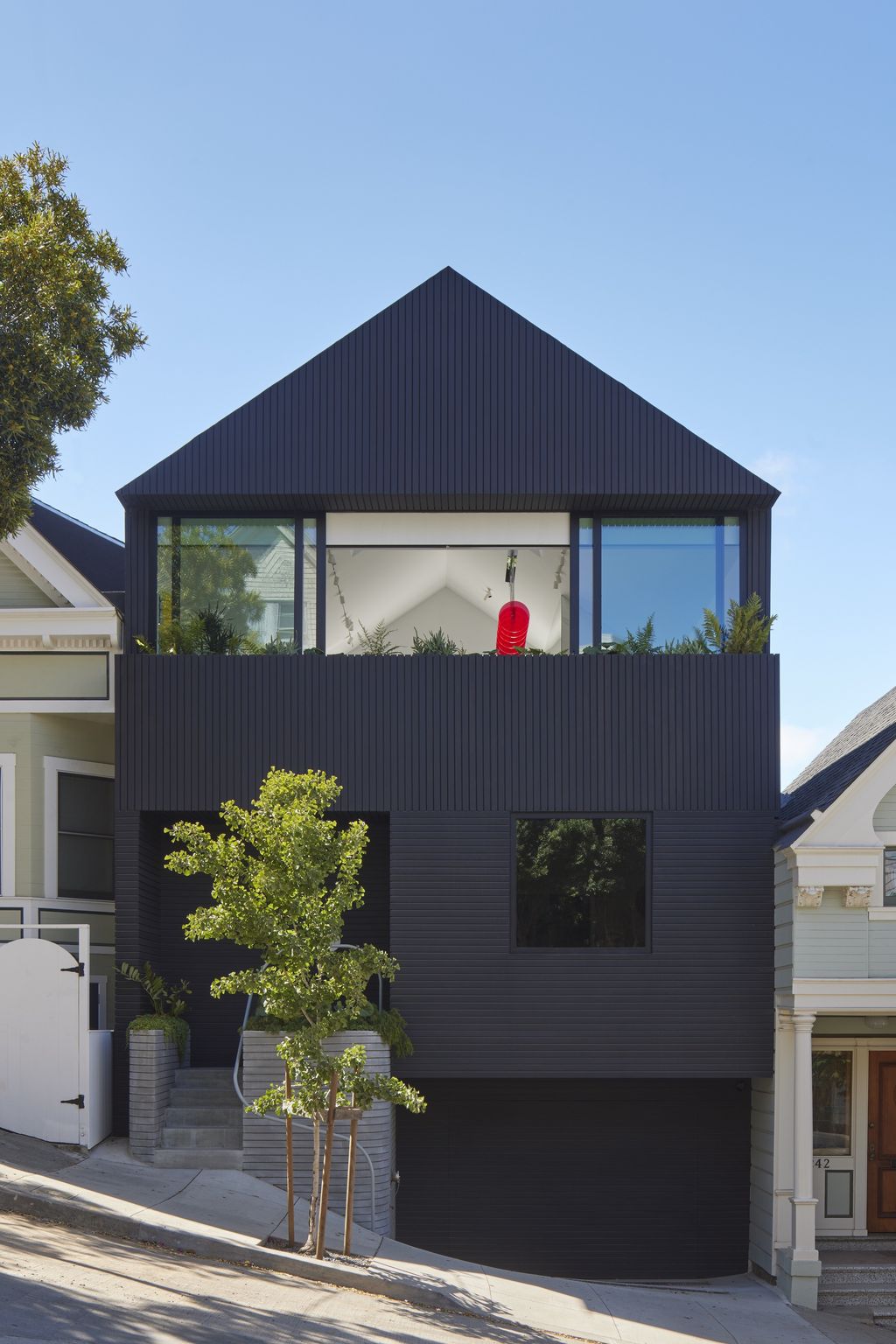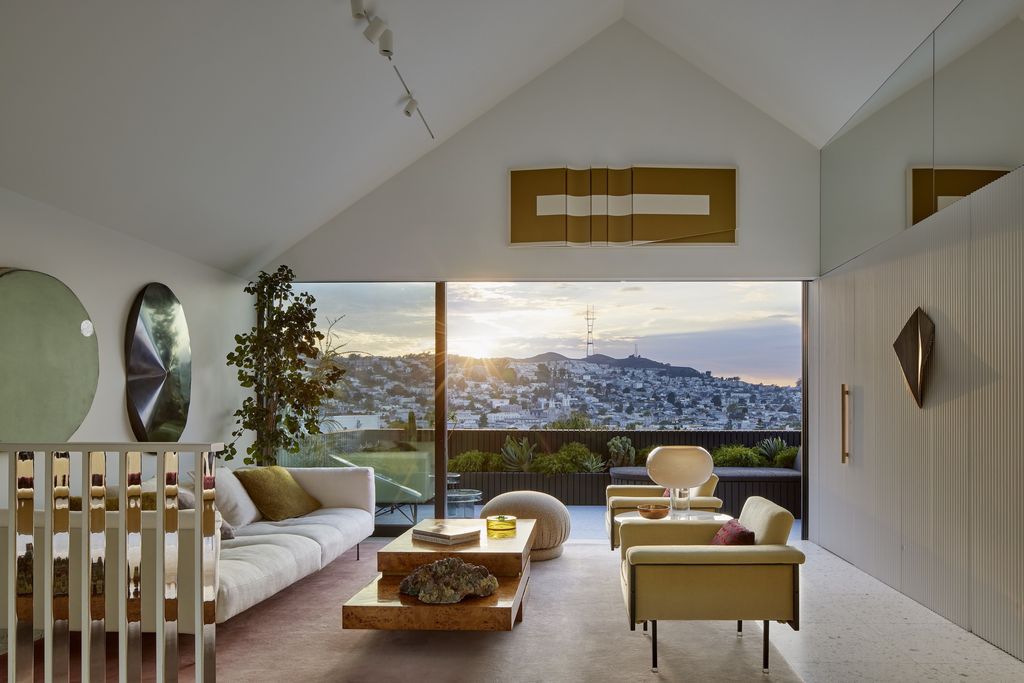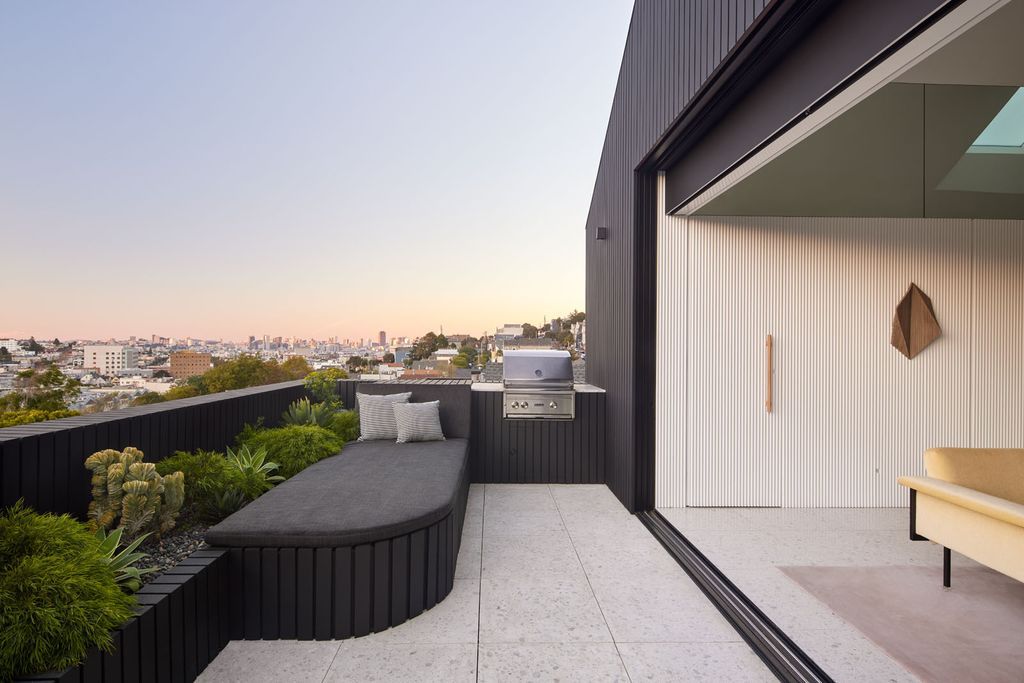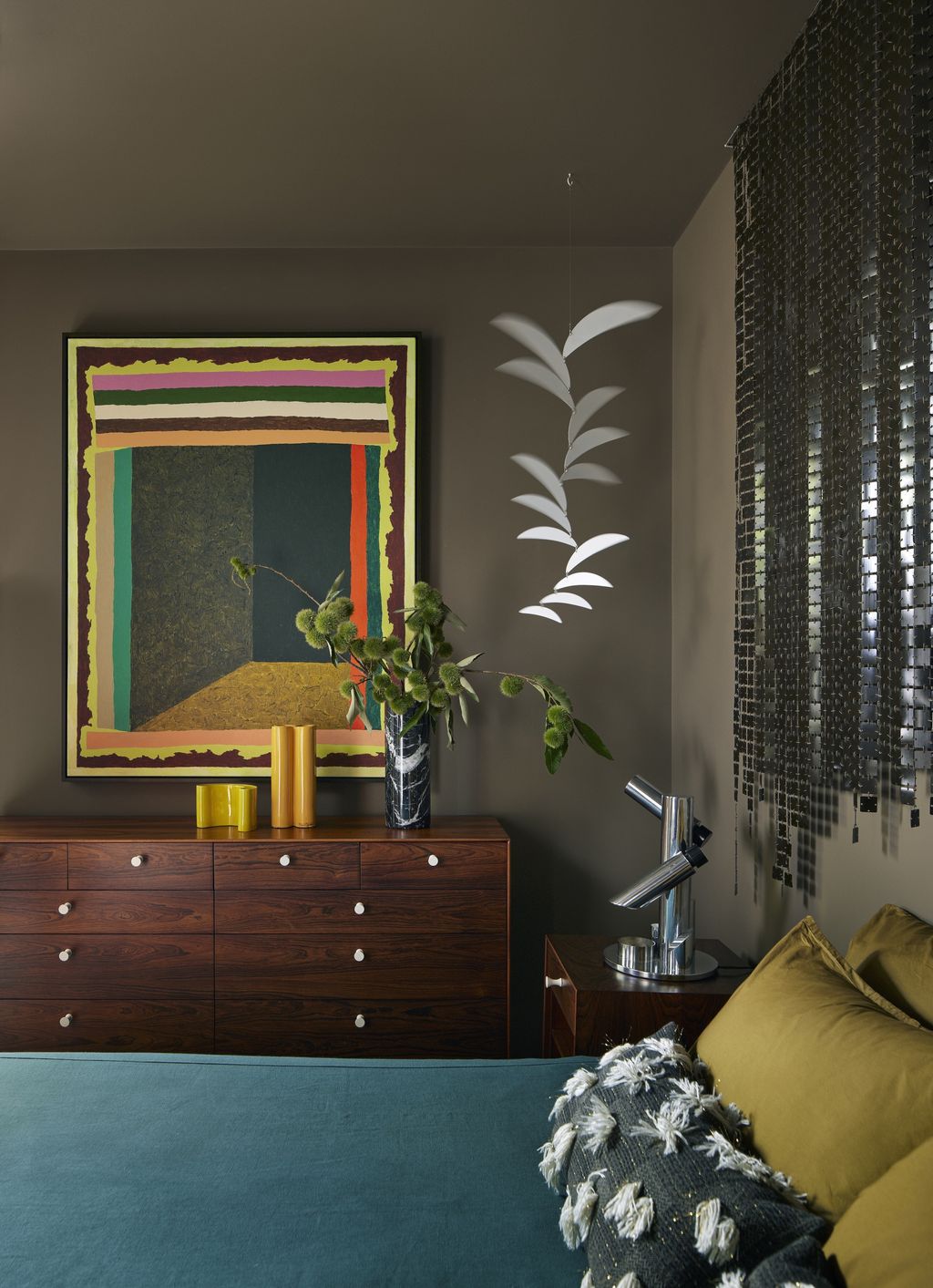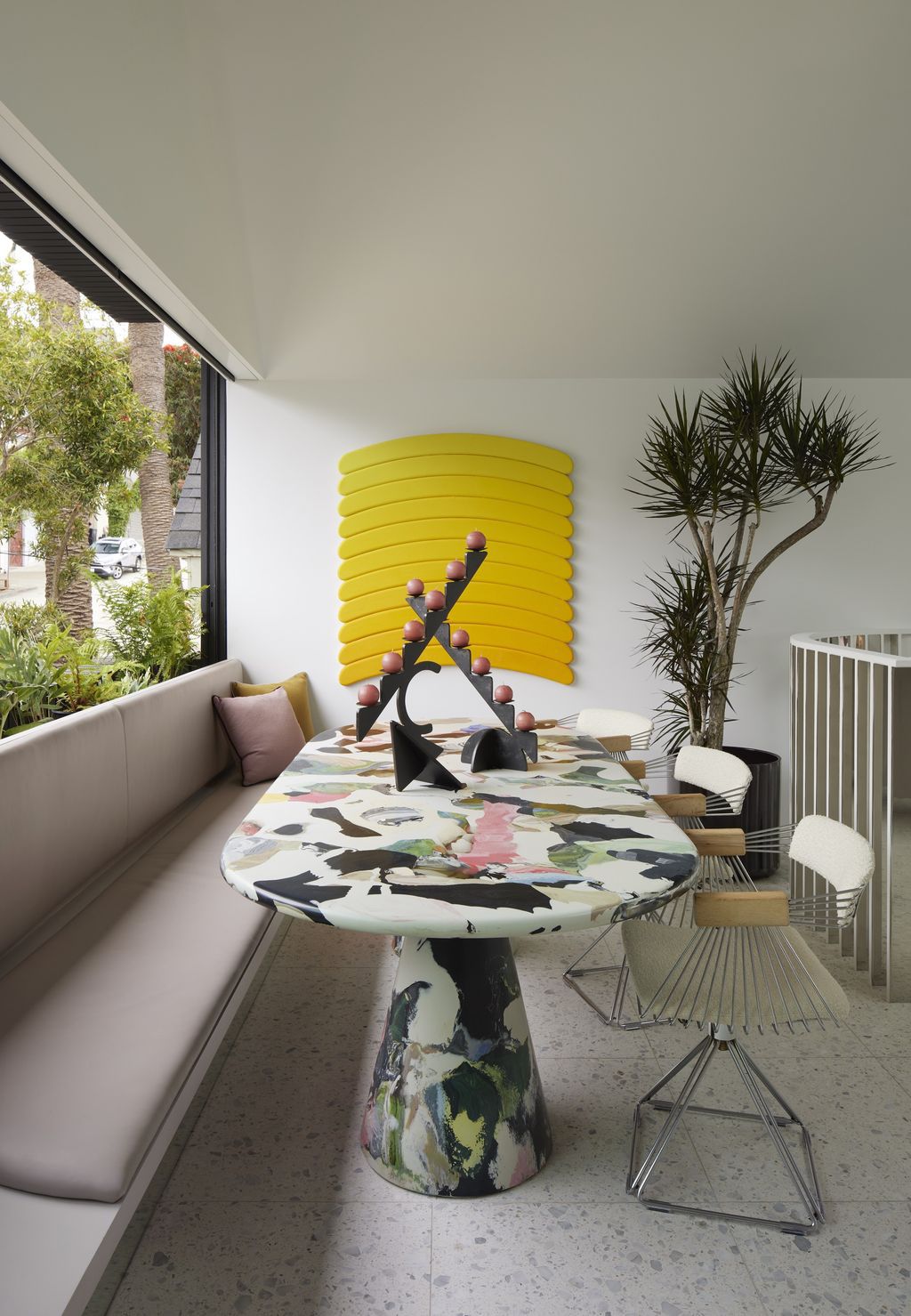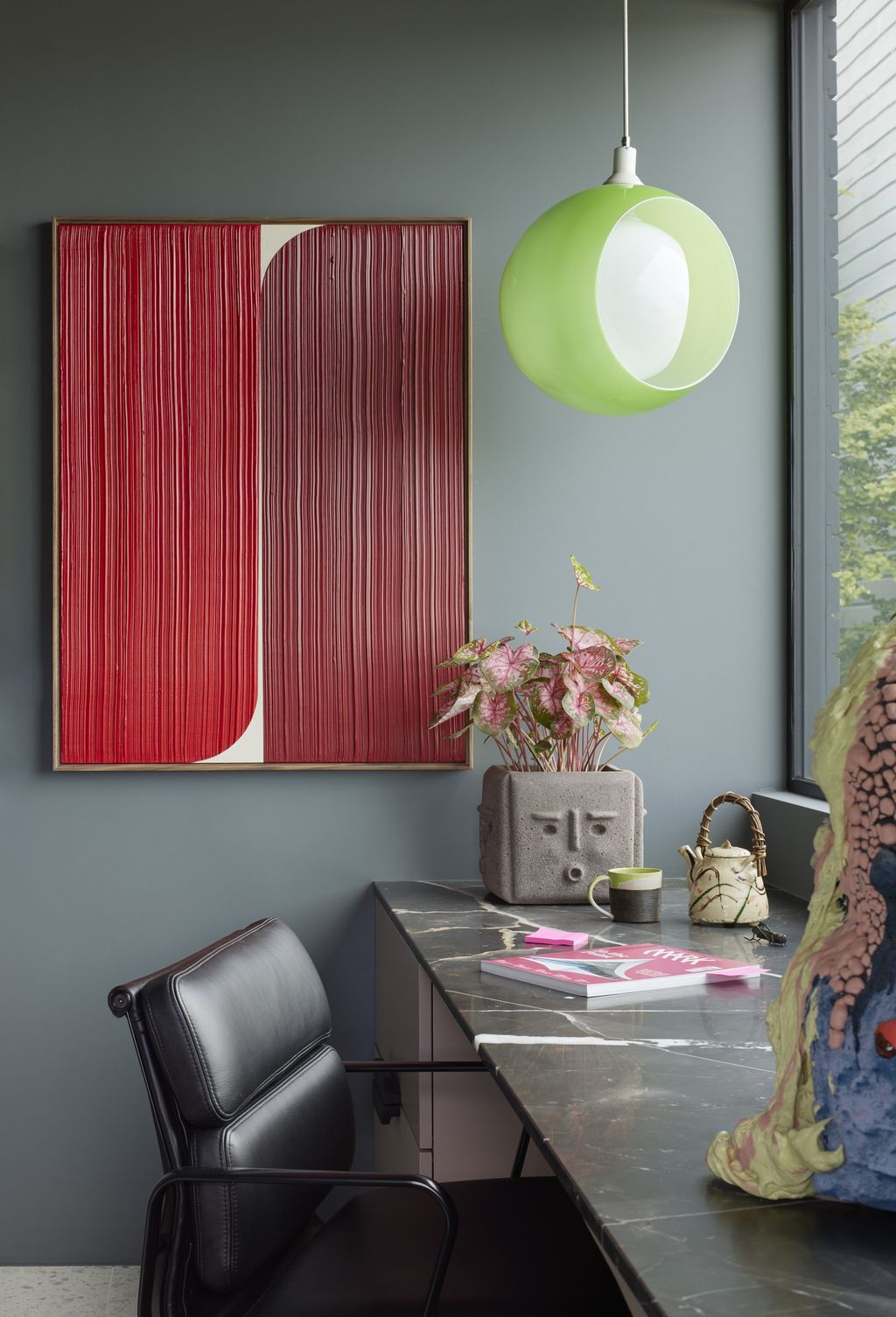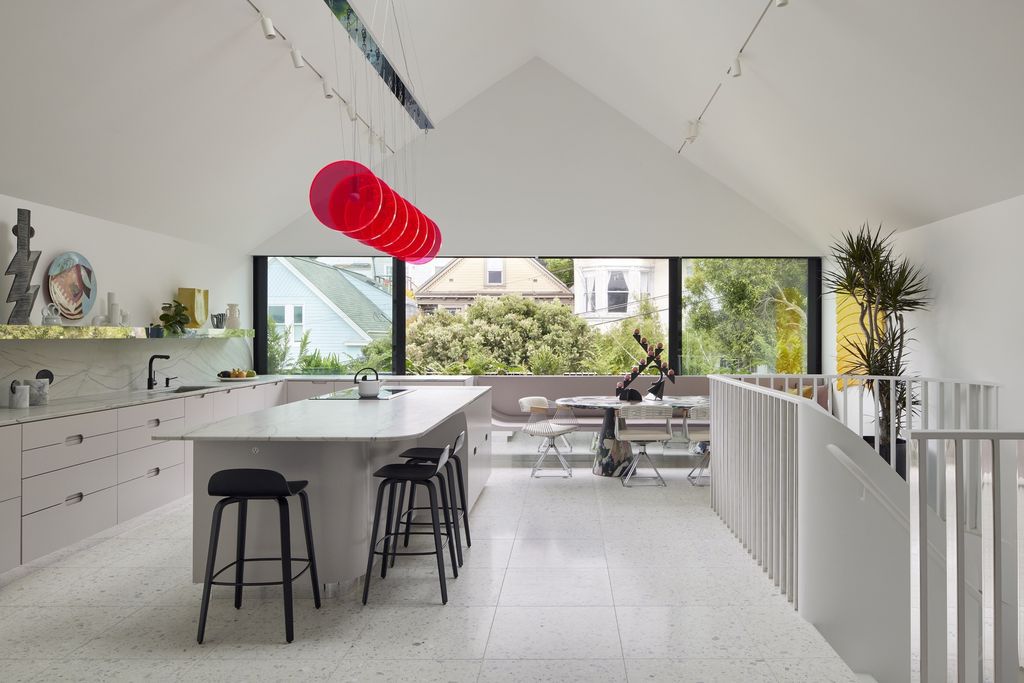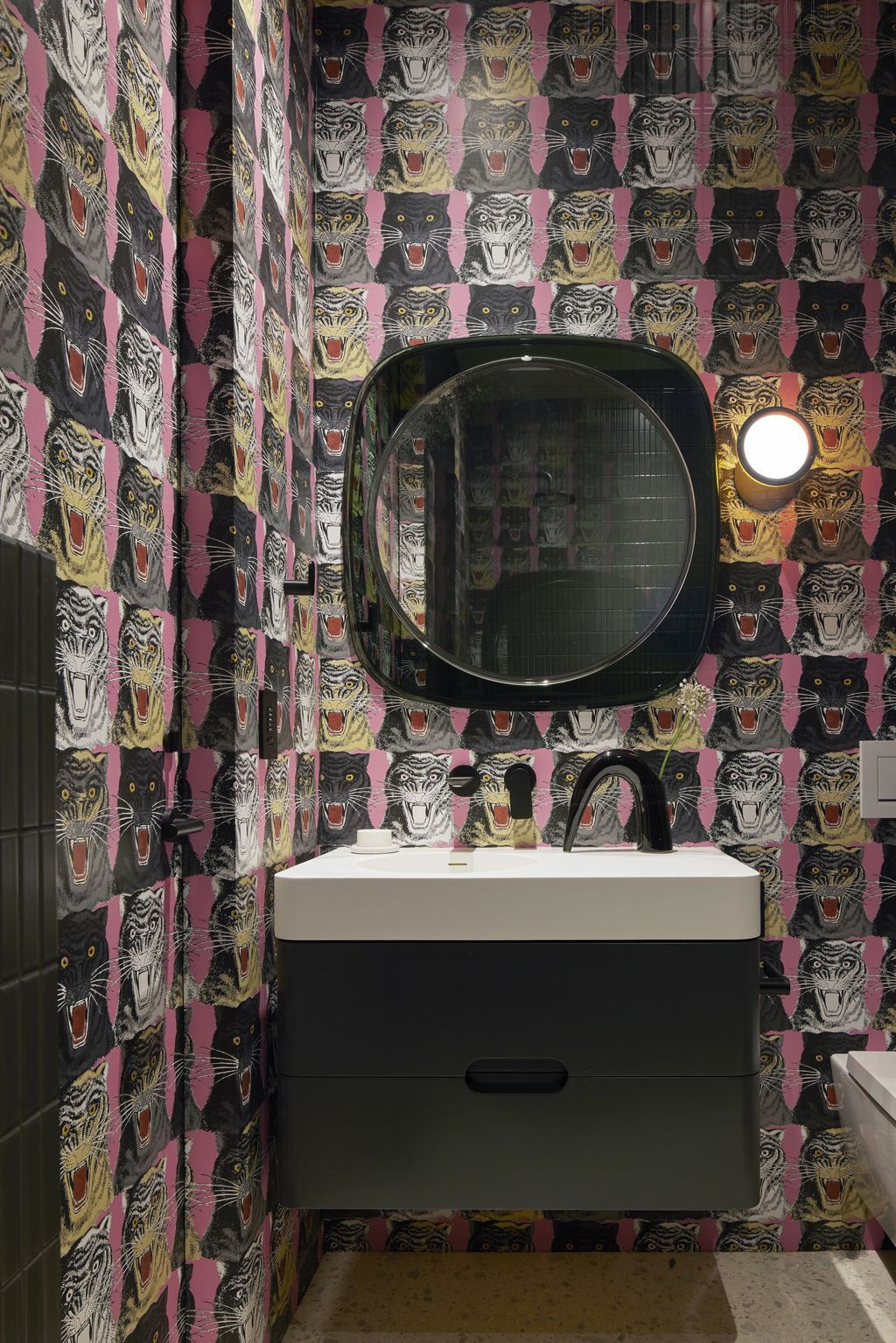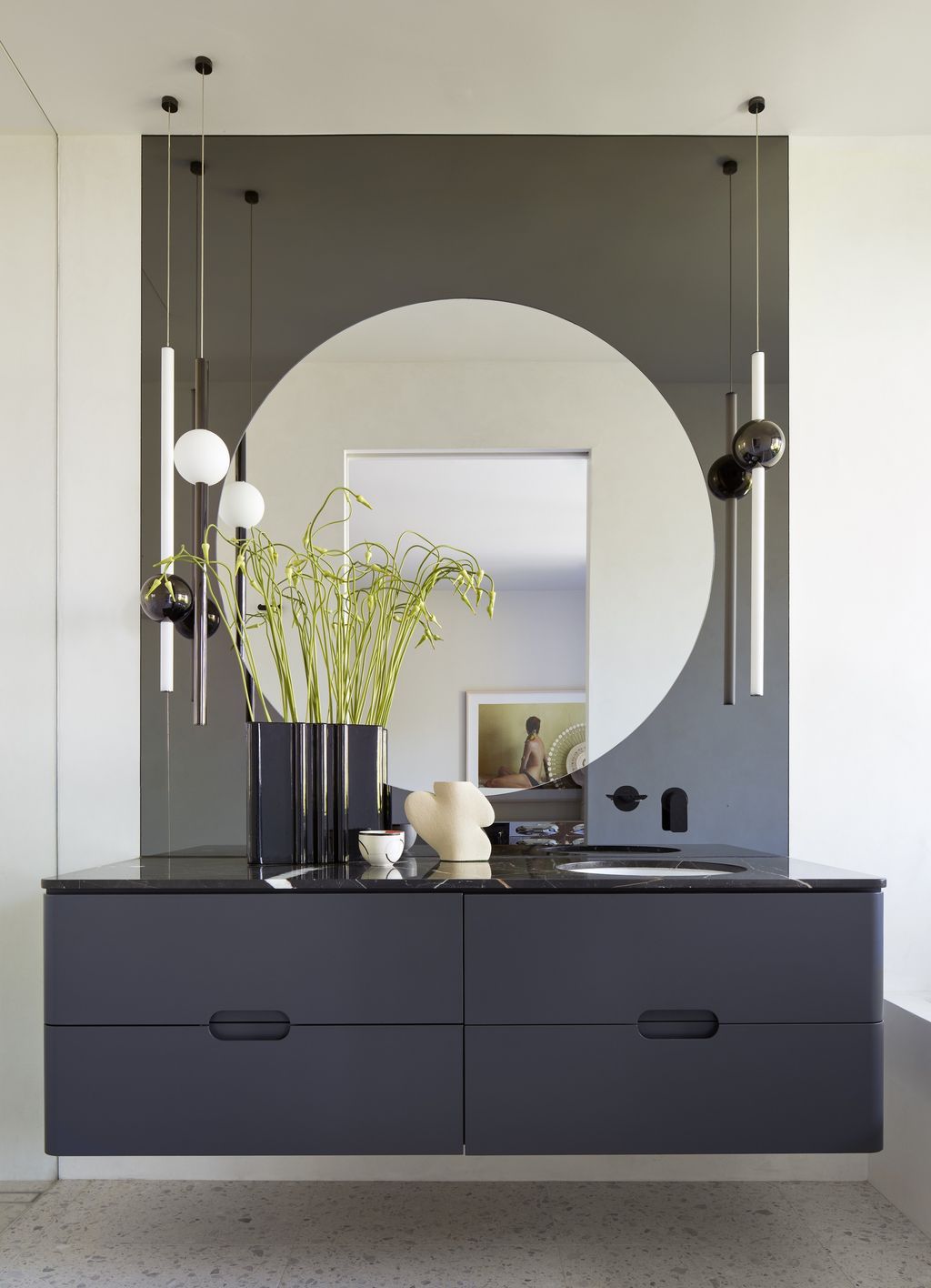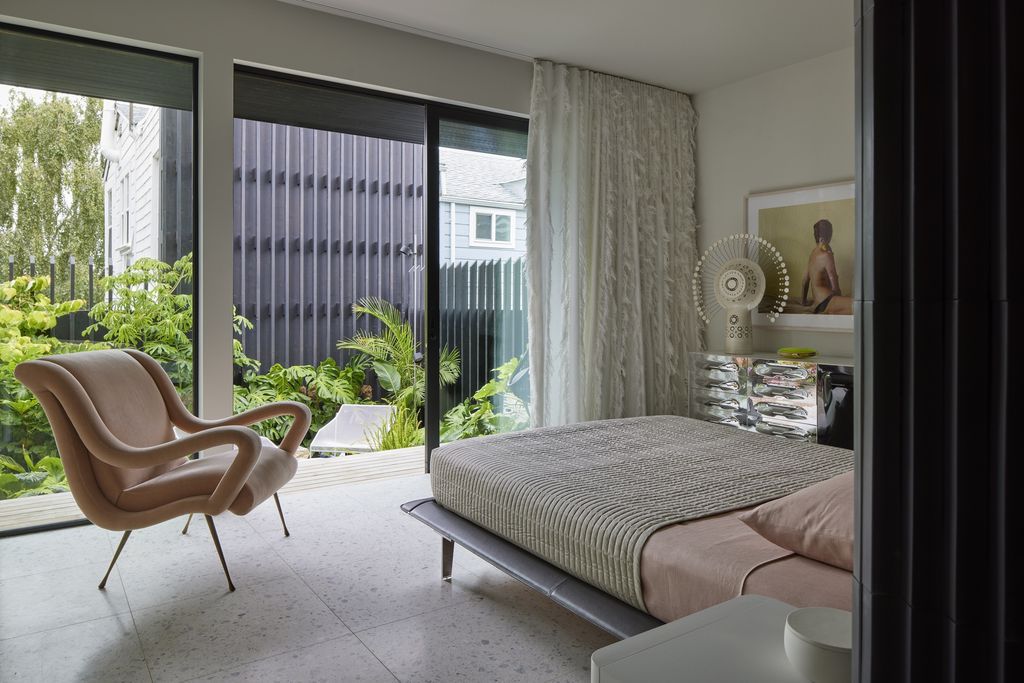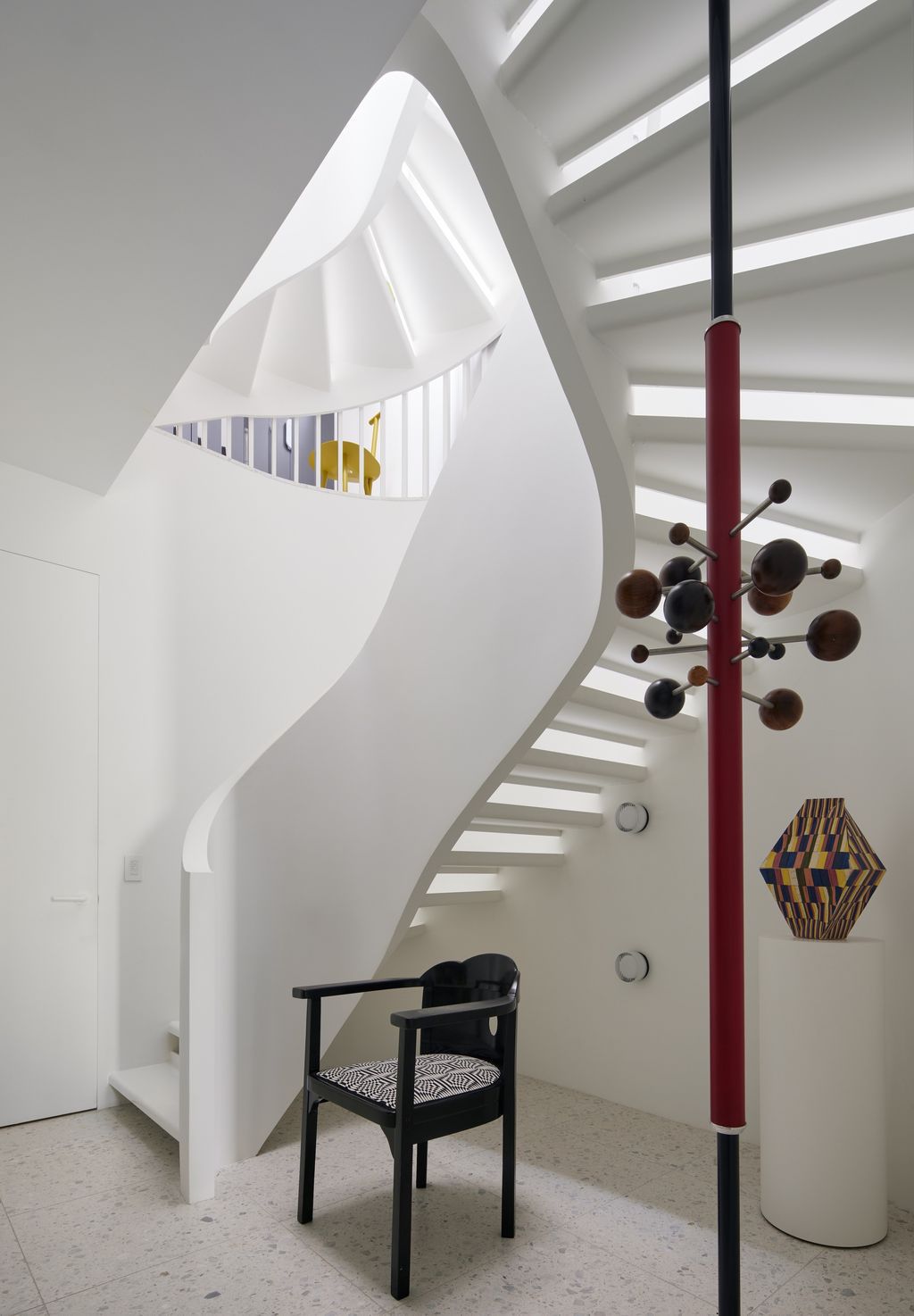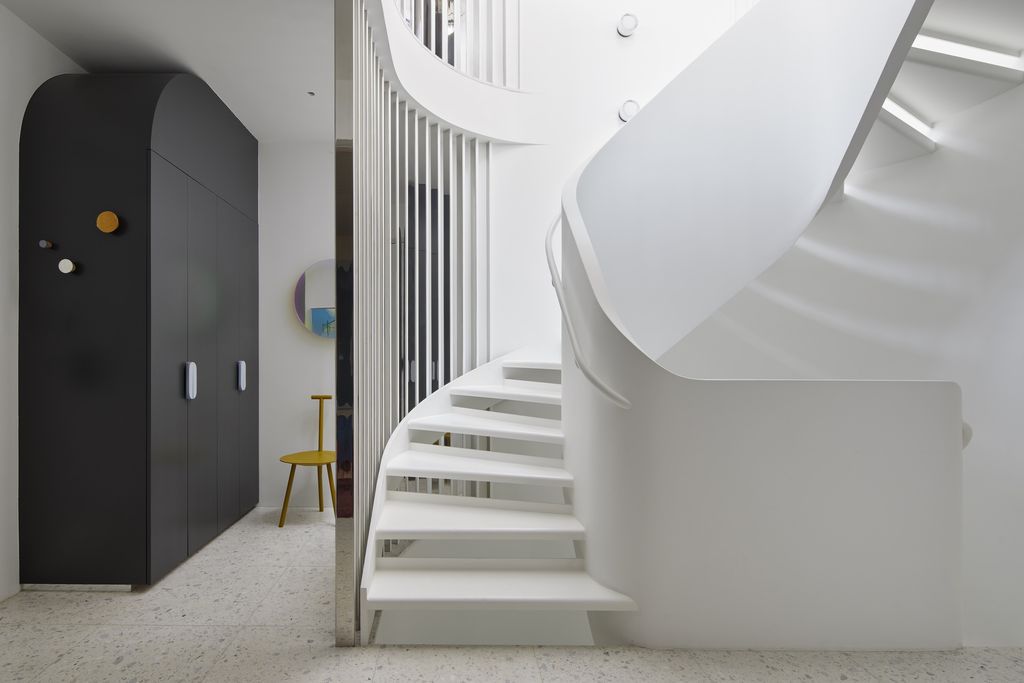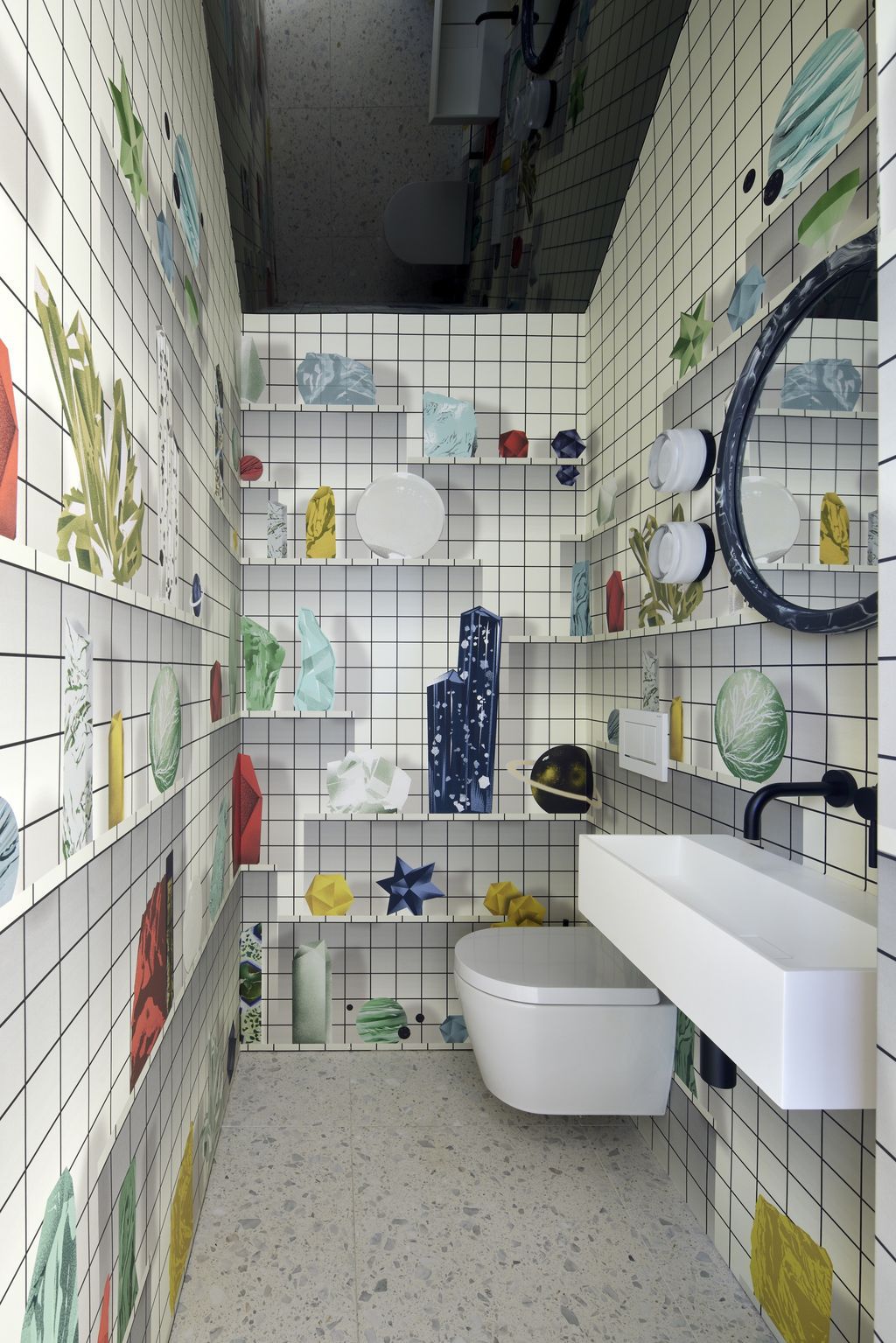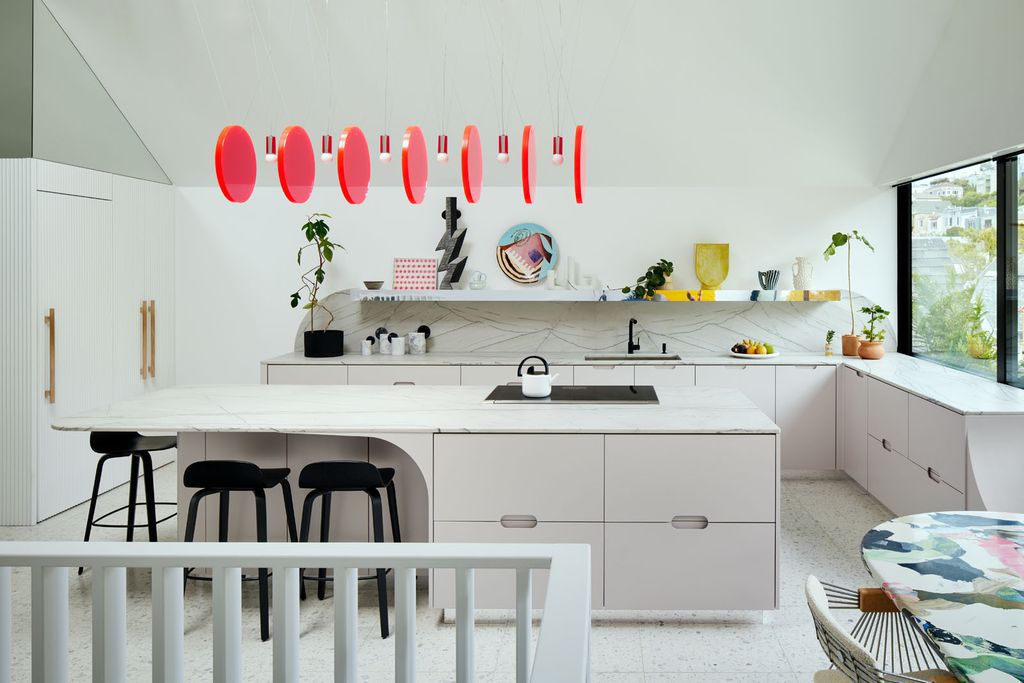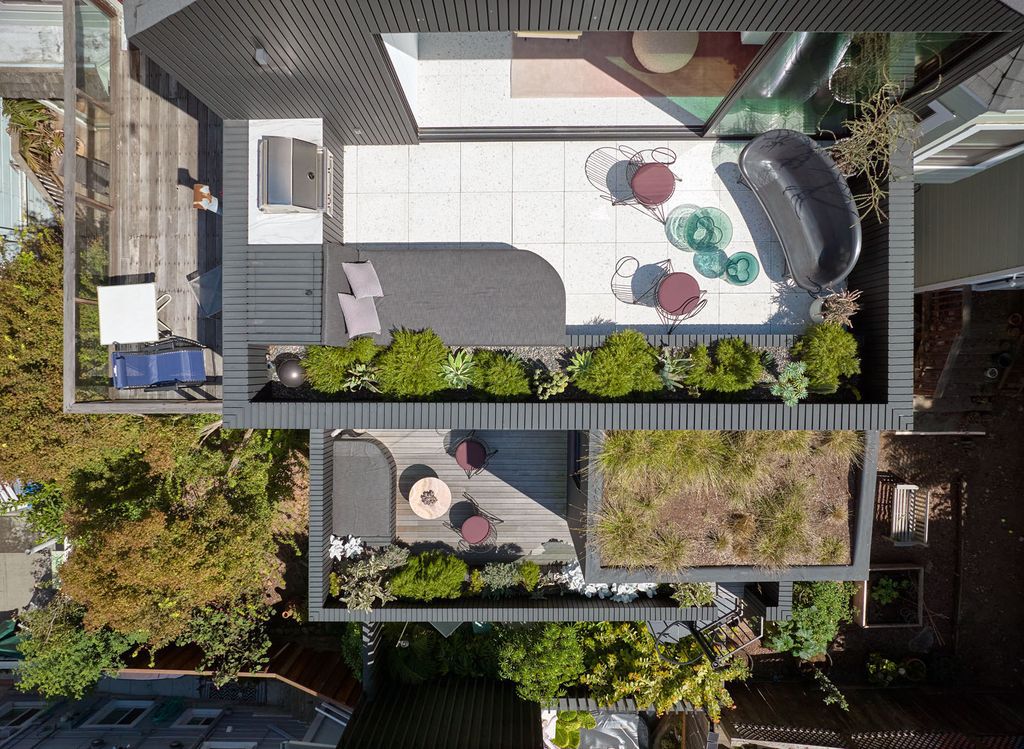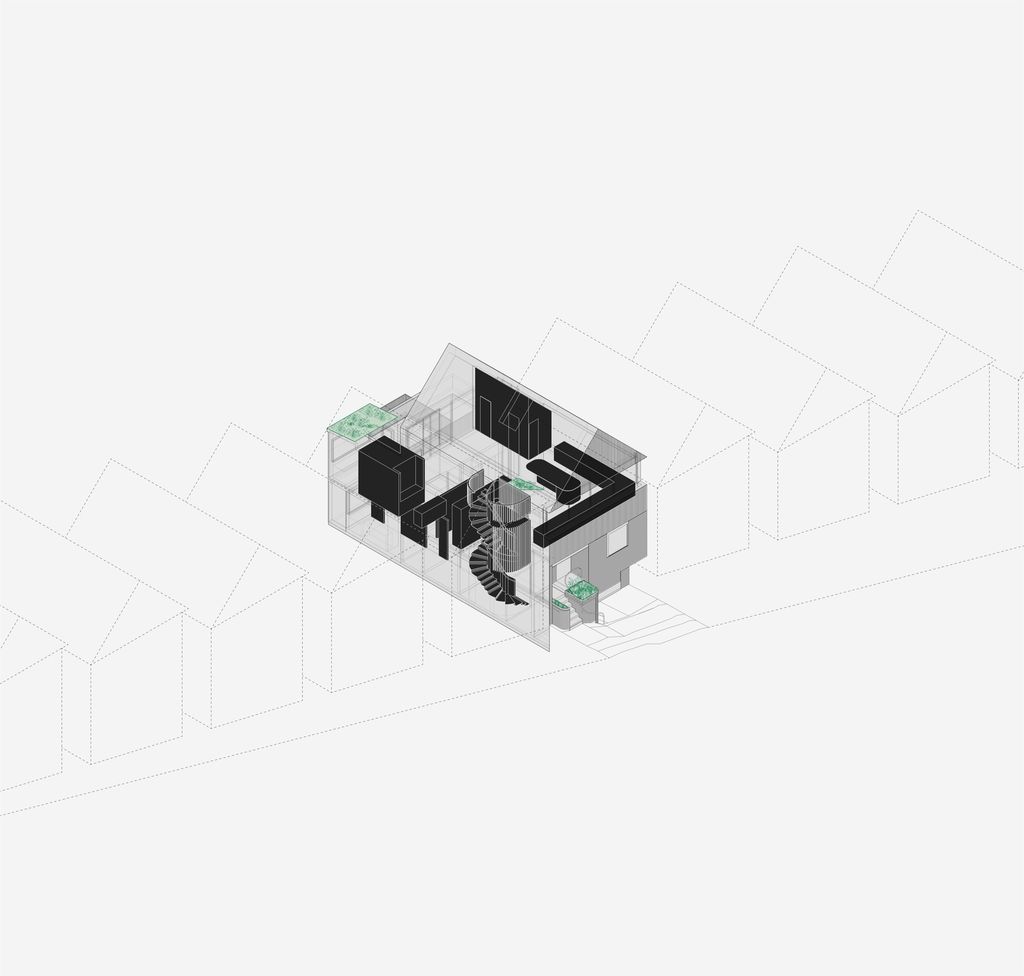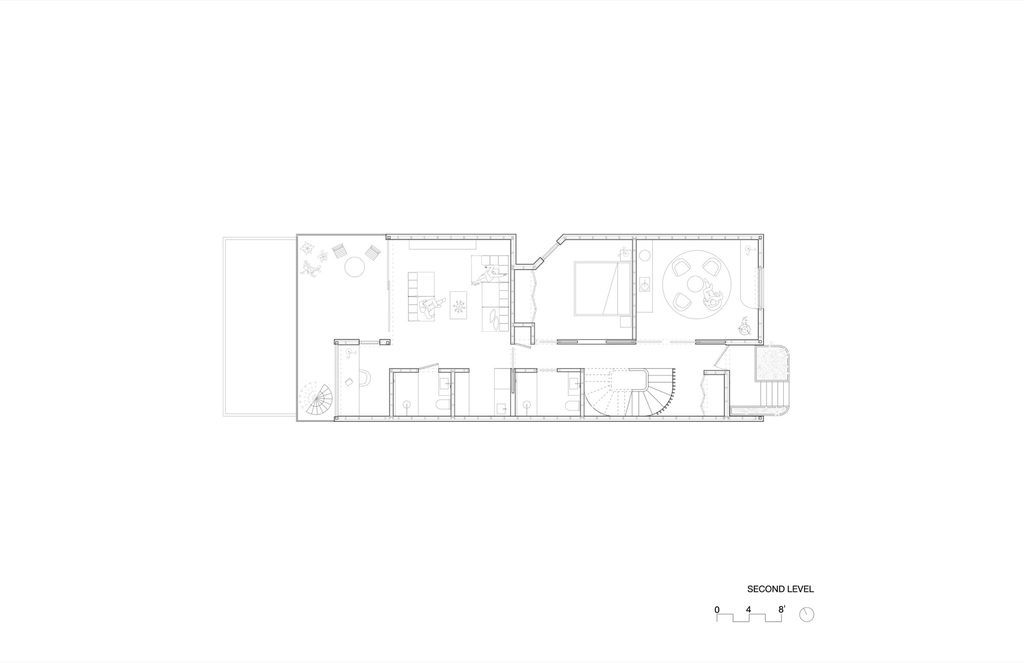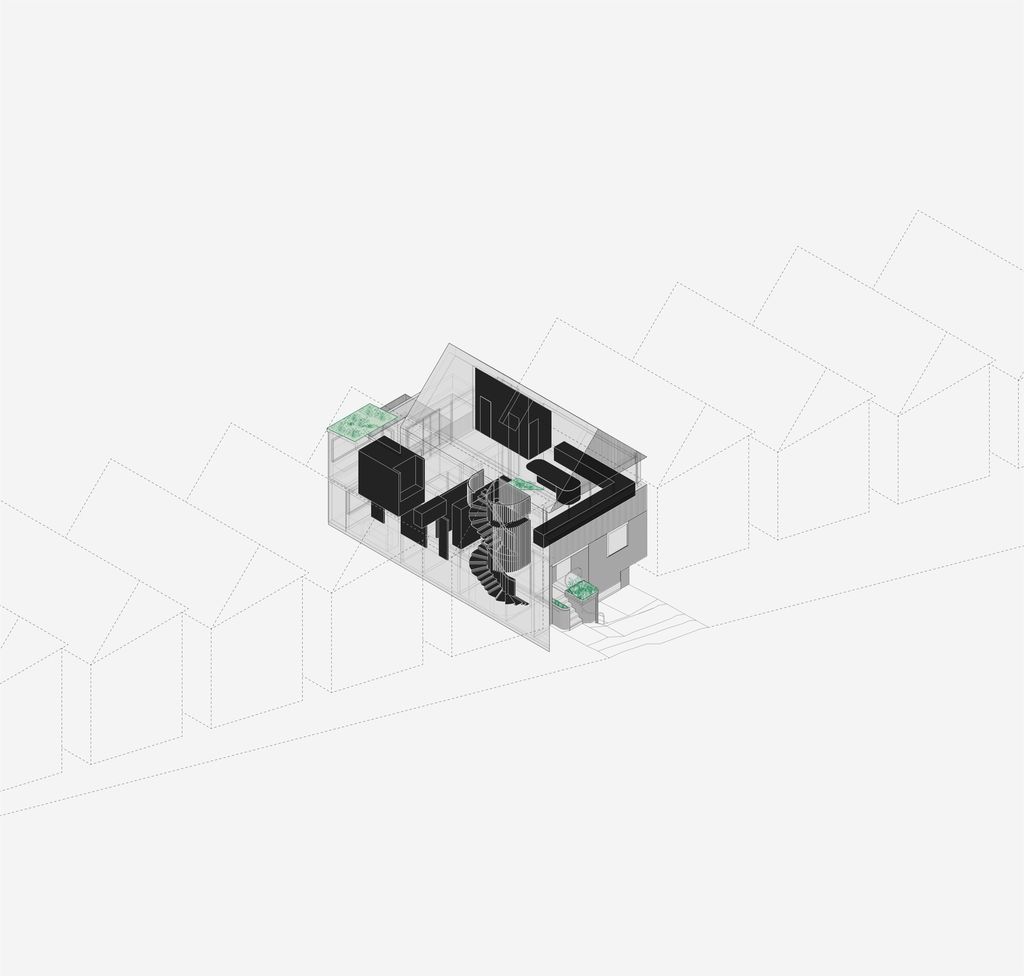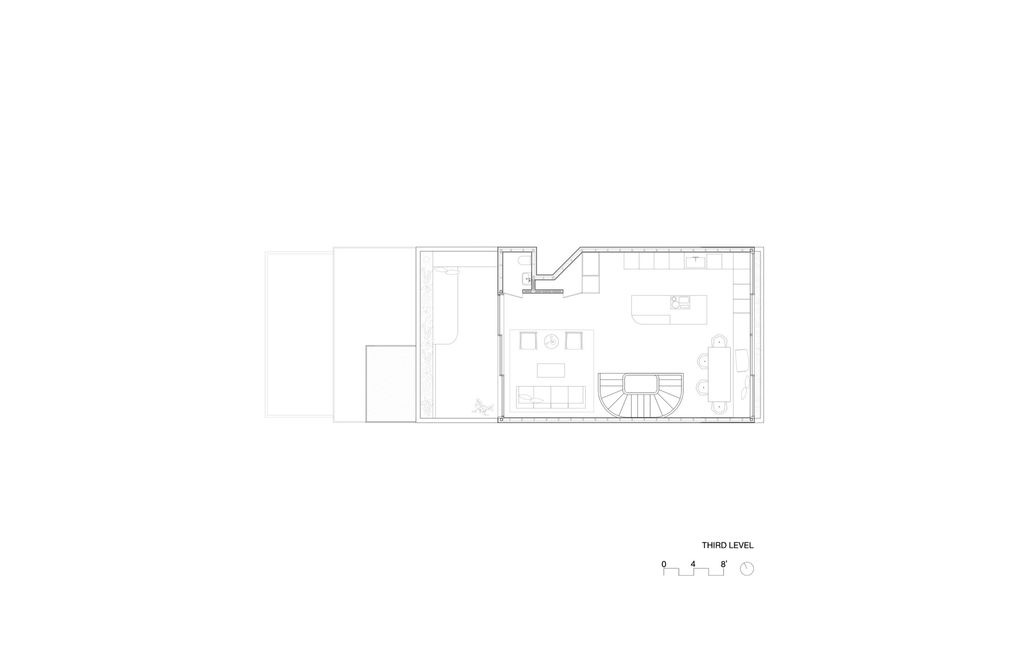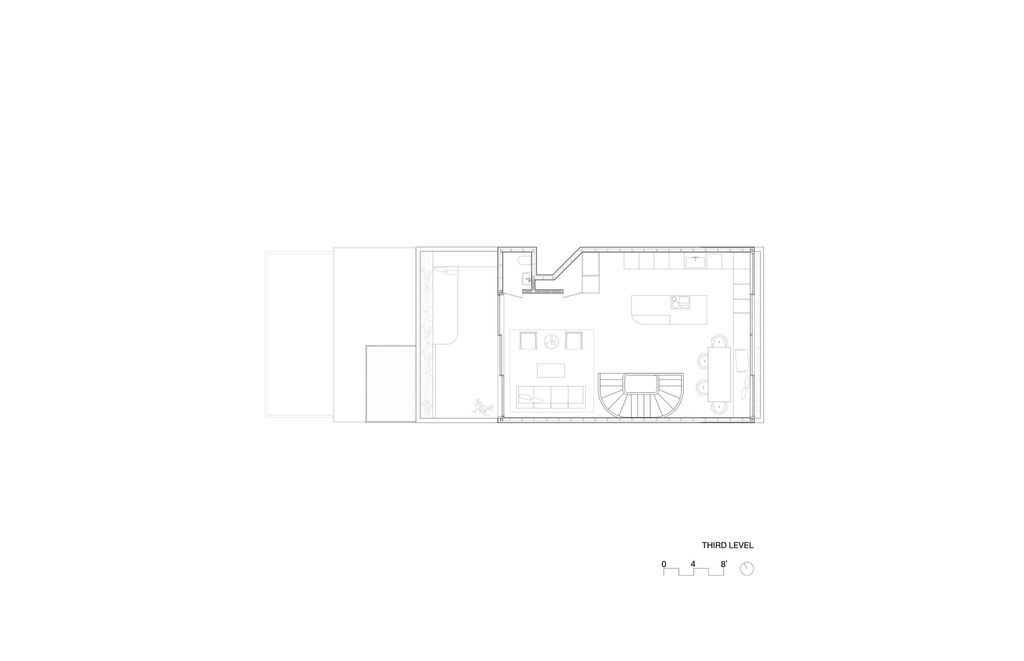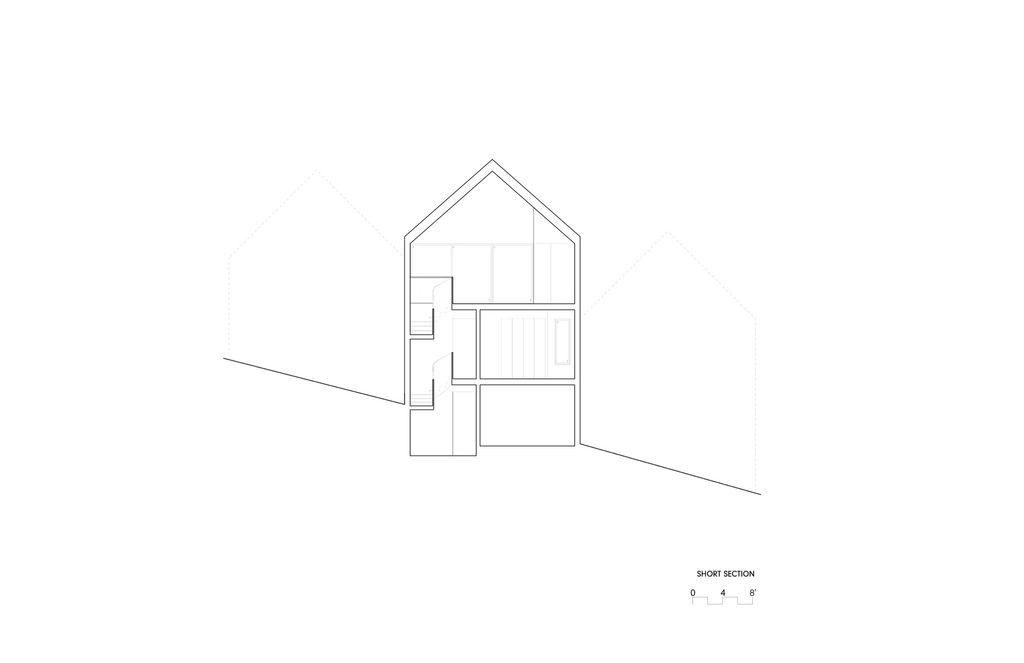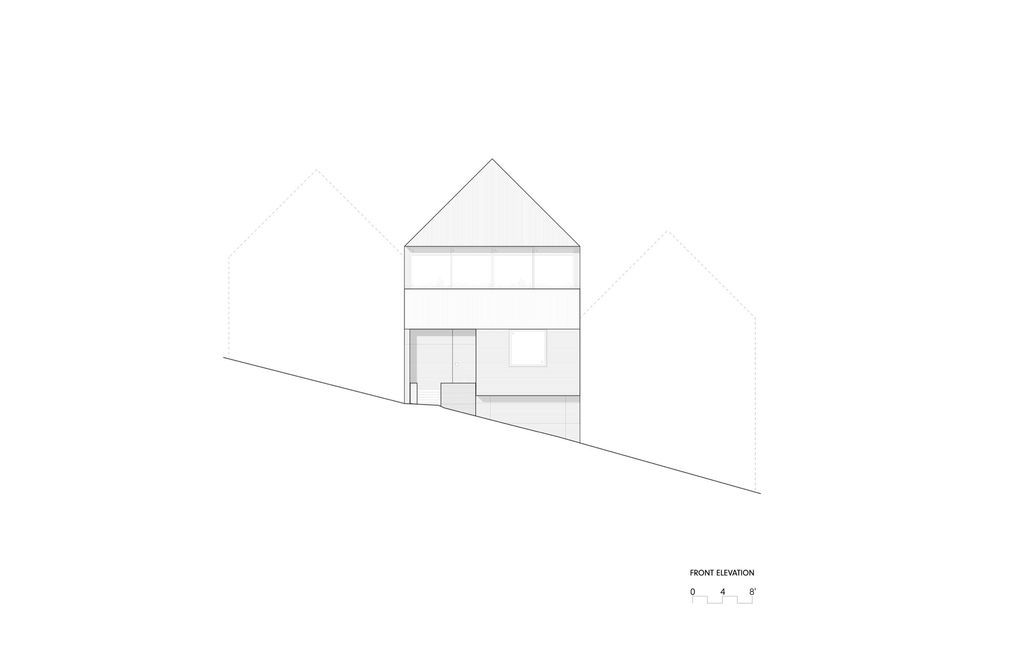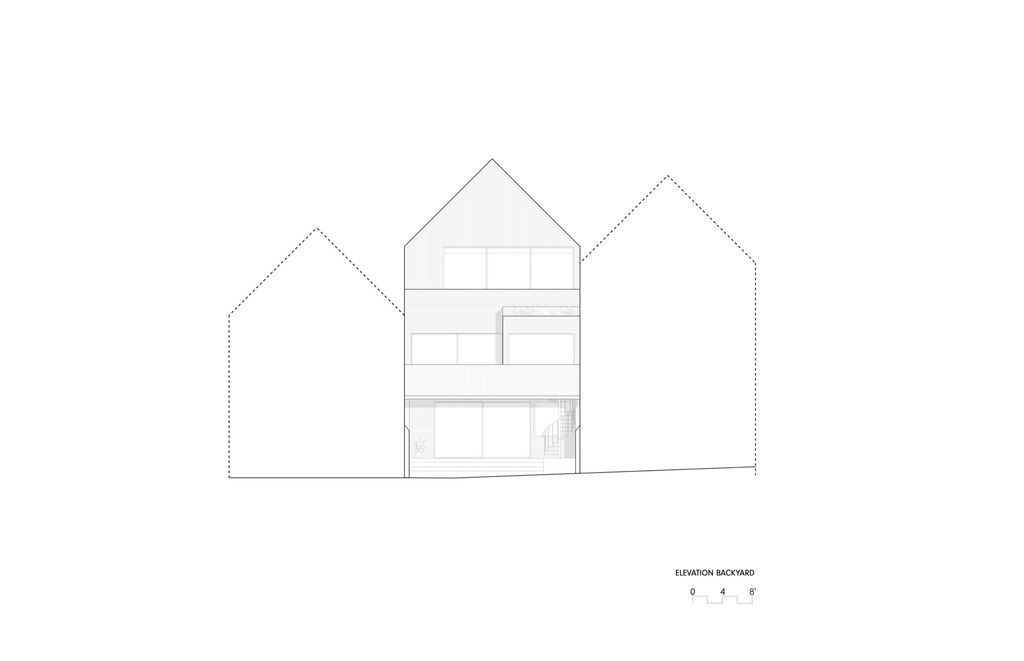 The Silver Lining House Gallery: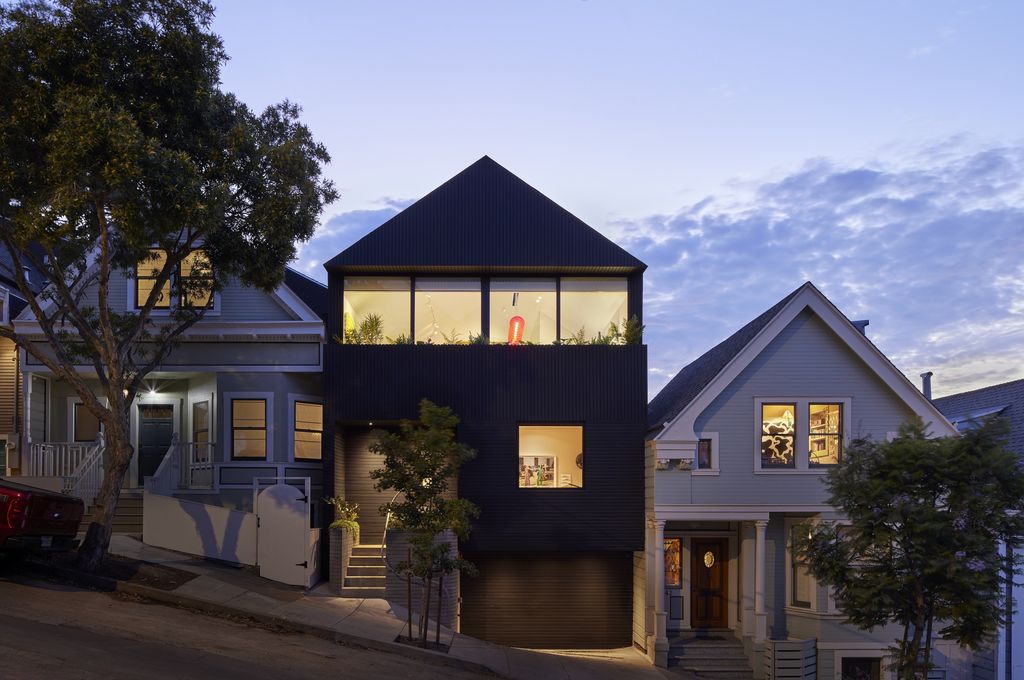 Text by the Architects: The three-story home, designed by Mork-Ulnes Architects with interiors by Alison Damonte, conceptualized. As a container for the couple's art and furniture collection, and a laboratory for their work. The project's brief was a 3 bedroom 3.5 bath home that showcases scenic views of San Francisco's twin peaks and westerly sky, the intimate view of Bernal Heights neighborhood. And highlights the couple's impressive art and furniture collection.
Photo credit: | Source: Mork Ulnes Architects
For more information about this project; please contact the Architecture firm :
– Add: 1045 Sansome St #402, San Francisco, CA 94133, United States
– Tel: +1 415-282-1437
– Email: info@morkulnes.com
More Projects in United States here:
---