Spectacular Haifa Modern House in Israel by Pitsou Kedem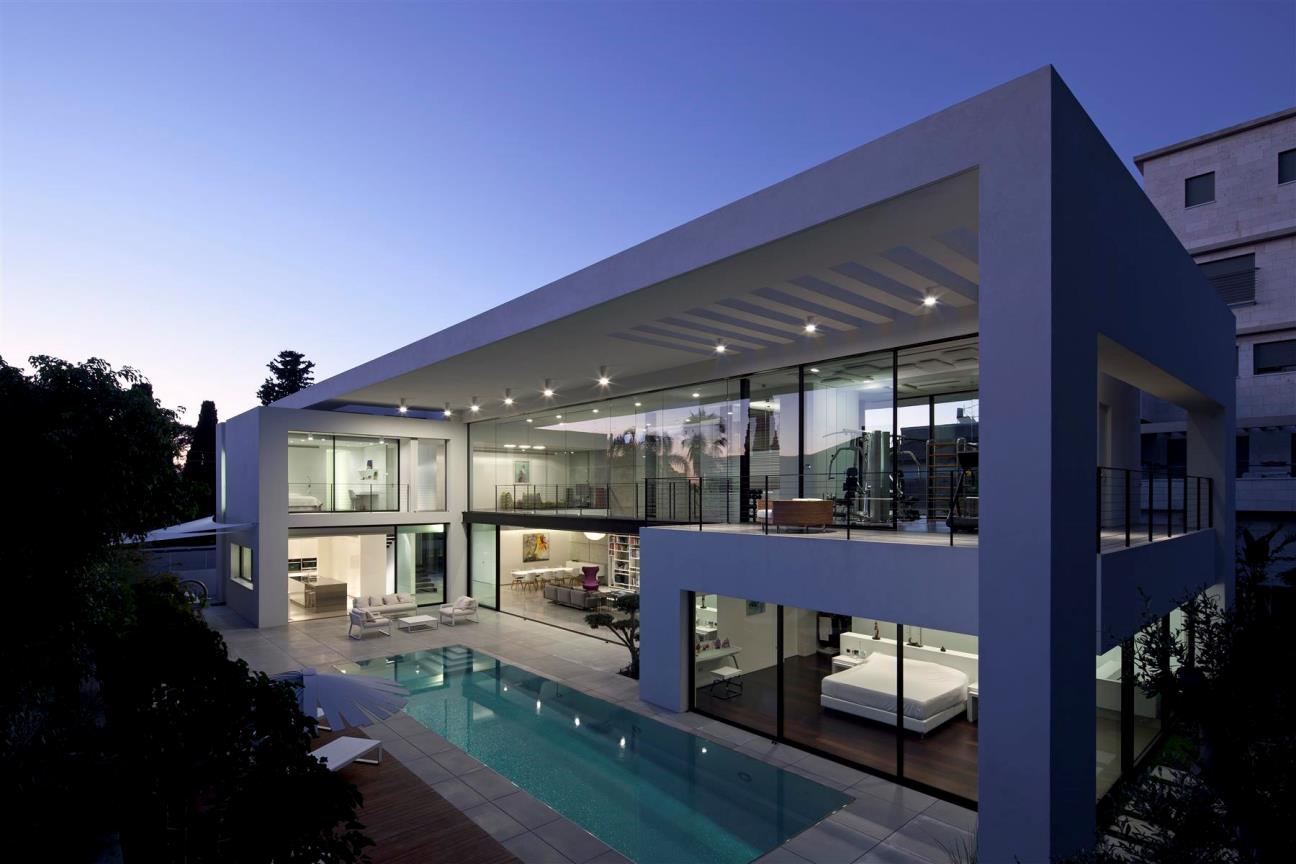 Perfection! The Haifa Modern Home in Israel was completed in 2011 with 500 square meters of house area on plot of 1,000 square meters and designed by Israelis renowned architecture firm Pitsou Kedem. This modern residence built in the center of a historic avenue and at the very heart of Haifa's French Carmel neighborhood.
Wooden strips material and color range from white to gray are used for both the interior and the exterior of the modern house. The composition of the geometric light shows against the vertical and horizontal surfaces, made from different materials, creates a rarely atmosphere in the internal area and the residence's exterior that make a effectual enunciation of consistency and equanimity. The courtyard was designed based on inspiring by the same restraint of form with the choice of trees and their placement also communicates with the avenue and the surrounding environment. Spectacular Haifa Modern House in Israel.
Photos: Pitsou Kedem – Architects