Spectacular Moon Dance Villa with Incredible Views in Cape Town by SAOTA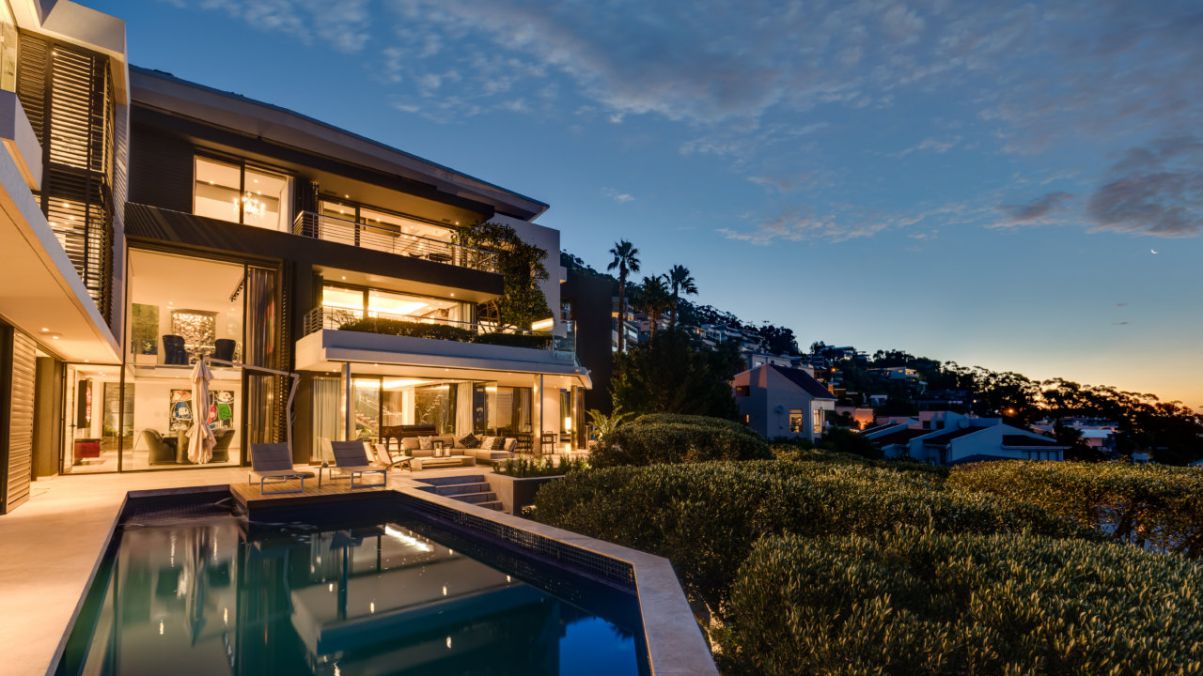 Designed by world-renowned SAOTA, the lavish architectural masterpiece is a magnificently crafted dream of the Modern villa in Cape Town. The home offers the most fabulous panoramic seascapes across the Atlantic Ocean.
The Modern Villa in Cape Town is filled with an endless list of distinctive features with consideration to facilities and functionality provides the perfect accommodation for an unrivalled, multi-sensory vacation. The exclusive staircase above an indoor water feature is met with extraordinay finishes and furniture throughout the home. This property including koi pond, indoor cinema, spit braai, pizza oven and multiple private, outdoor entertainment areas. World class of luxury by SAOTA.
Photos: Luxury Cape Town Villa Rental