Date of Publishing:
Design Concept of Dubai Mansion is a project located in Dubai, UAE was designed in concept stage by B8 Architecture and Design Studio with contemporary character; it offers luxurious modern living. This home located on beautiful lot of 2,150 square meter with amazing views and wonderful outdoor living spaces. This home is truly dream future home was conceptualized by wonderful living room idea; dining room idea; kitchen idea; bedroom idea; bathroom idea; outdoor living idea; and other great ideas.
The Design Concept of Dubai Mansion Information: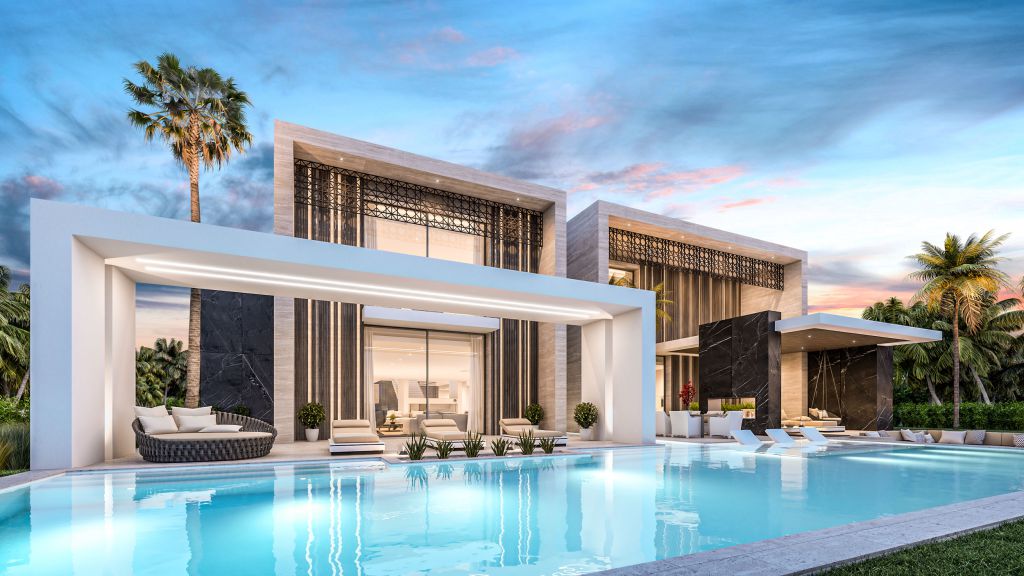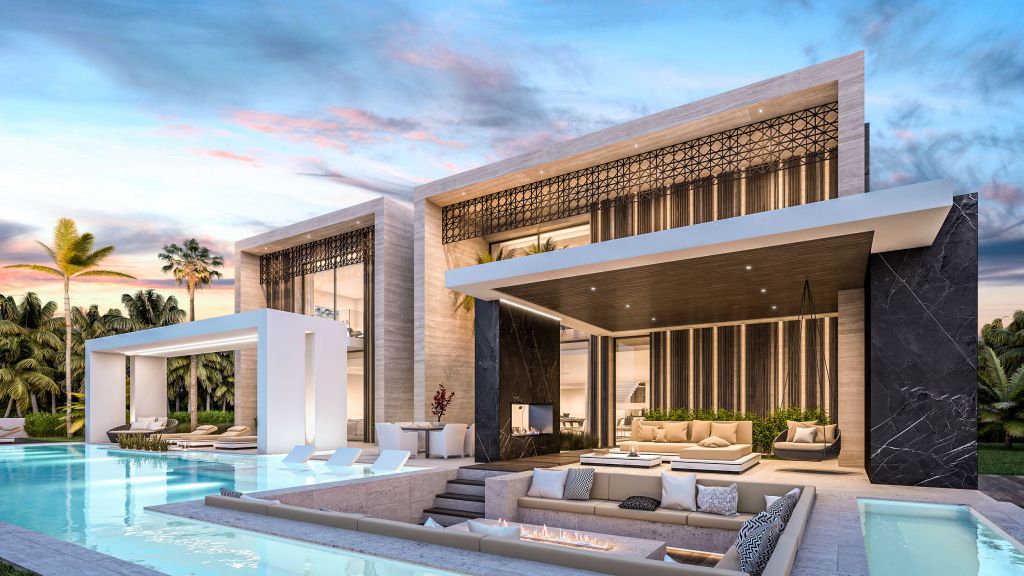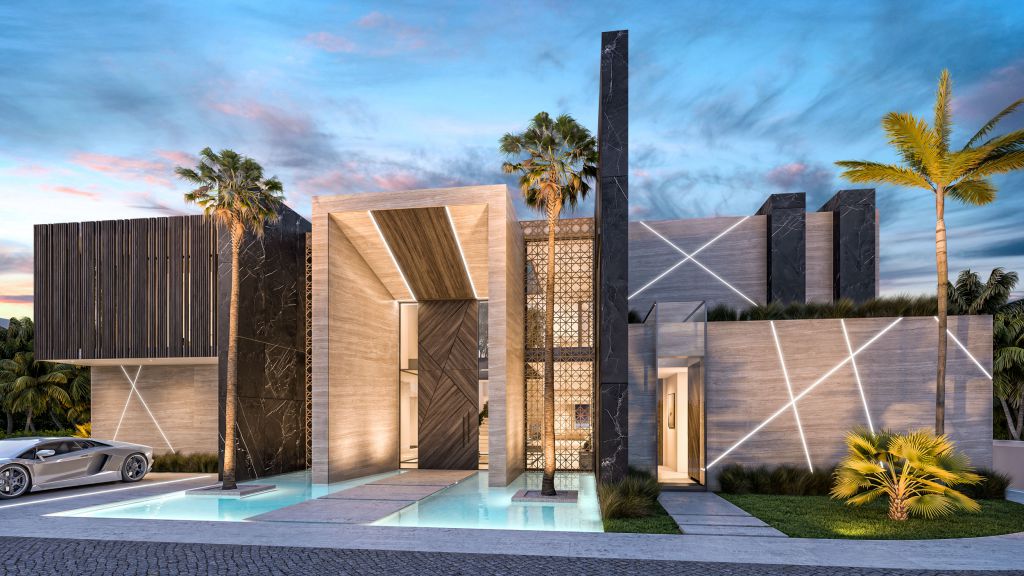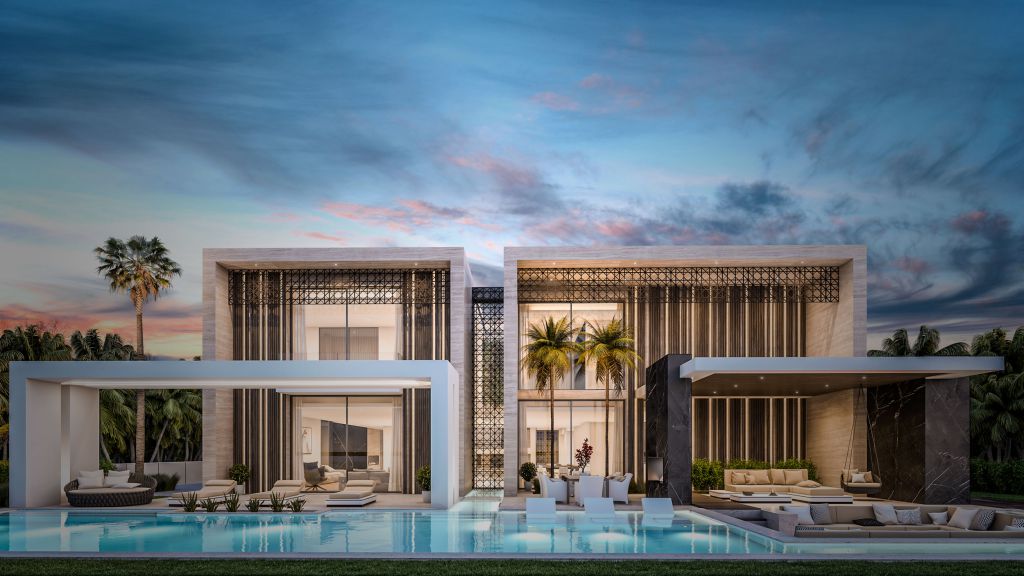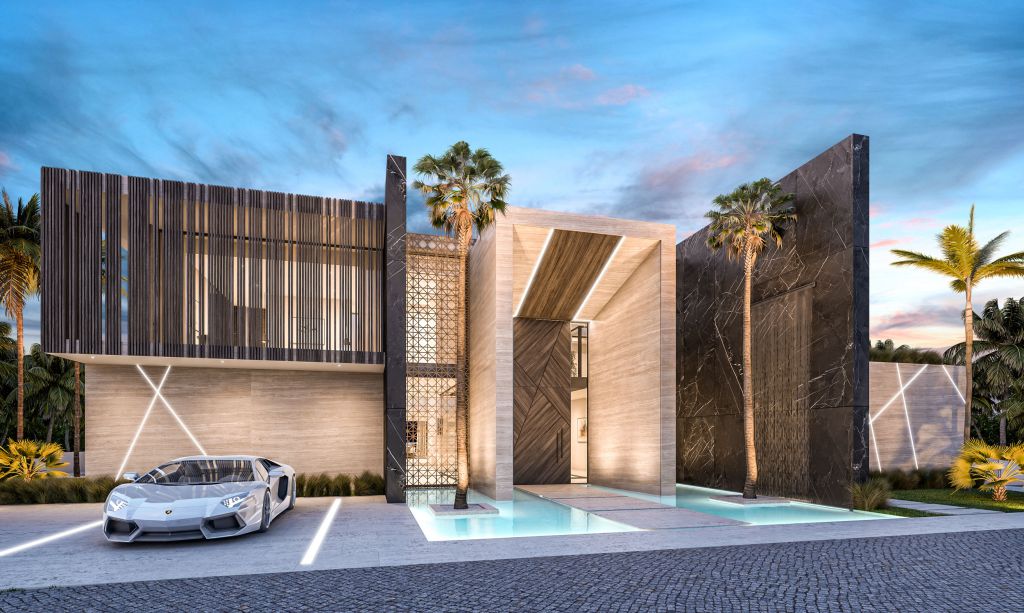 Text by the Architects: Dubai 179 is a project for a luxury modern villa; its architecture inspired in traditional Arab aesthetics and reinvented with contemporary character. Located on a plot of 2,150m2 in one of the most exclusive areas of Dubai; it ordered looking for the views of the city Skyline and is configured with a game of full, lights and shadows; water and other special features that generate different ambiences. The main access is through a large double height entrance porch, in the center of which there is an open patio, a very characteristic element of this architectural typology.
This villa has the look of a massive building made by noble materials, magnificent stone, marble and wood with metal lattices, this material combination aims to evoque traditional Arabic constructions, in which the game of transparency an opaque textures creates lights effects that are splendid and, at the same time prevent direct access to sunlight, allowing to illuminate the interior space fighting the exterior heat, without preventing ventilation, but at the same time guaranteeing privacy.
Photo credit / Source: B8 Architecture and Design Studio
For more information about this project, please contact the Architecture firm :
– Add: 102 Level 1, Building 9, Dubai Design District, Dubai, U.A.E.
– Email: weare@b8architecture.com | workwithus@b8architecture.com
More Design Concept for Luxury Villas in Dubai here:
---