Architecture Design of Crusader House
Description About The Project
Unique shape design of Crusader House Emulat in Arizona by Drewett Works is an impressive project. Located in The Estancia Club in North Scottsdale, the unusual residence sits on property that runs alongside the private community's eighth and ninth fairways and is situated on a peninsula with three sides exposed. Also, it offers exceptional views of the Sonoran Desert, Pinnacle Peak, and the city beyond.
For this house, Architect C.P. Drewett designed it in homage to his father, a naval aviator who served as a Marine Corps aviator and flew the F8 Crusader plane. From an exterior point of view, it has a very aggressive nature. But from the interior, it's very peaceful, it's like a sanctuary of sorts. The National Association of Home Builders named The Crusader "Home of the Year" in 2020. Besides, in June of 2021 the project received a Golden Nugget Award of Merit for Best Custom Home. And, it honors architectural design and planning excellence and draws entries from around the globe.
Indeed, a spinal column runs through. It provides circulation and illumination by sky lights and clerestories. Also, penetrating the core of the house with natural light. The resulting roof forms open up to the Sonoran desert and southward toward local landmark Pinnacle Peak. The angularity of the house allowed freedom to capture views more effectively than an orthogonal piece of architecture. Also, the outdoor spaces span the length of the house, from the dramatic tip of the wing – form roof to the primary suite. On the other hand, indoor outdoor living seamlessly connects with pocketing glass doors at the primary suite, office, and kitchen. The negative – edge pool and elevated hot tub create an island of outdoor living.
The Architecture Design of this Unique Shape House Information: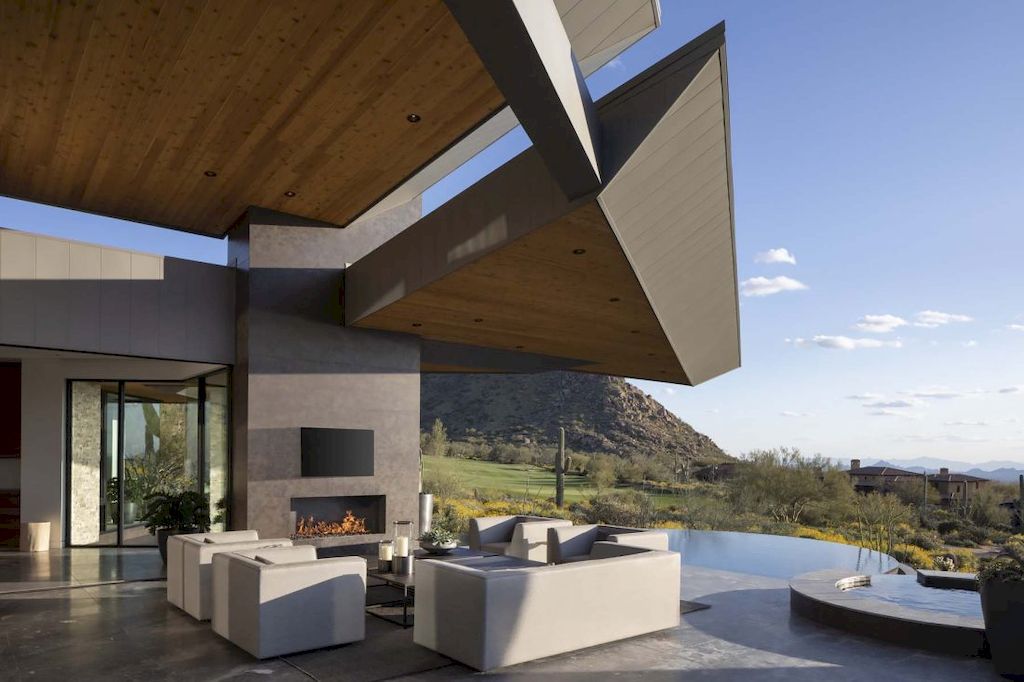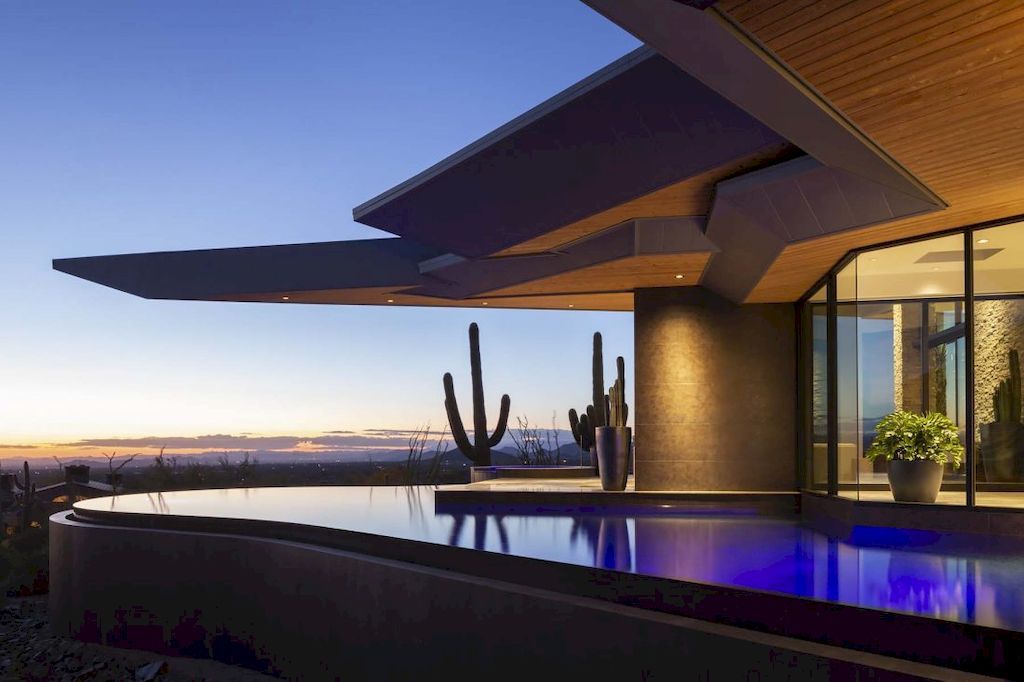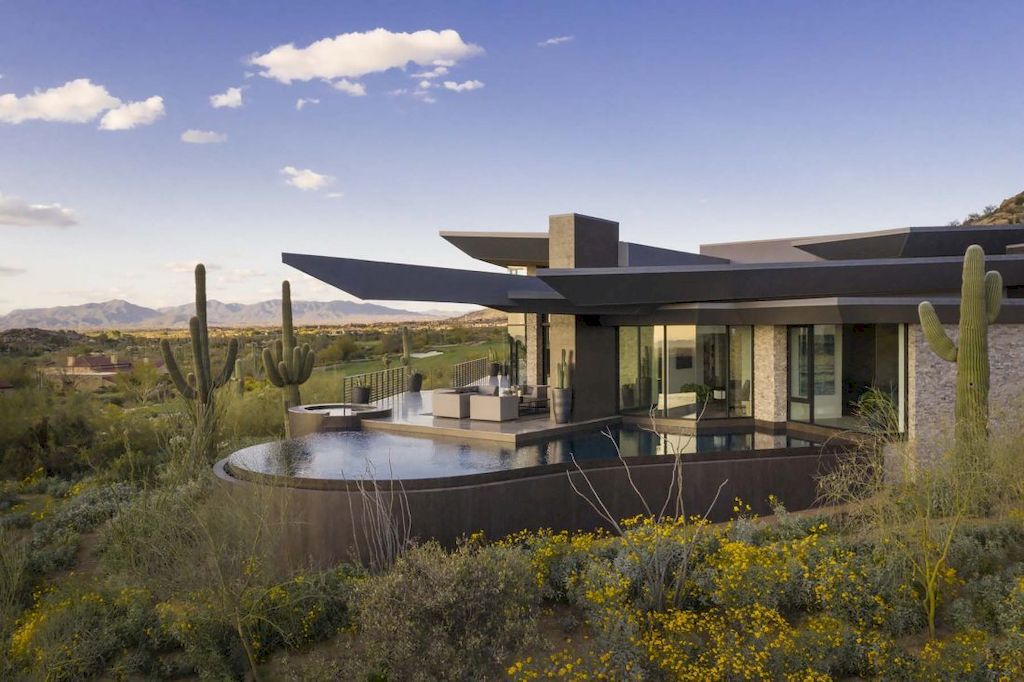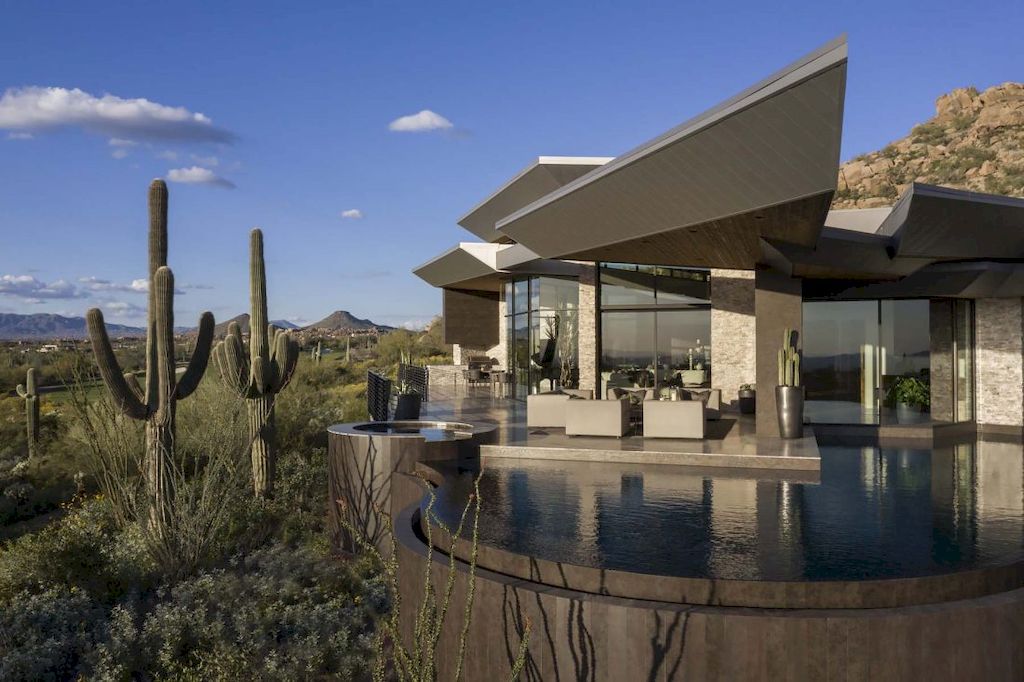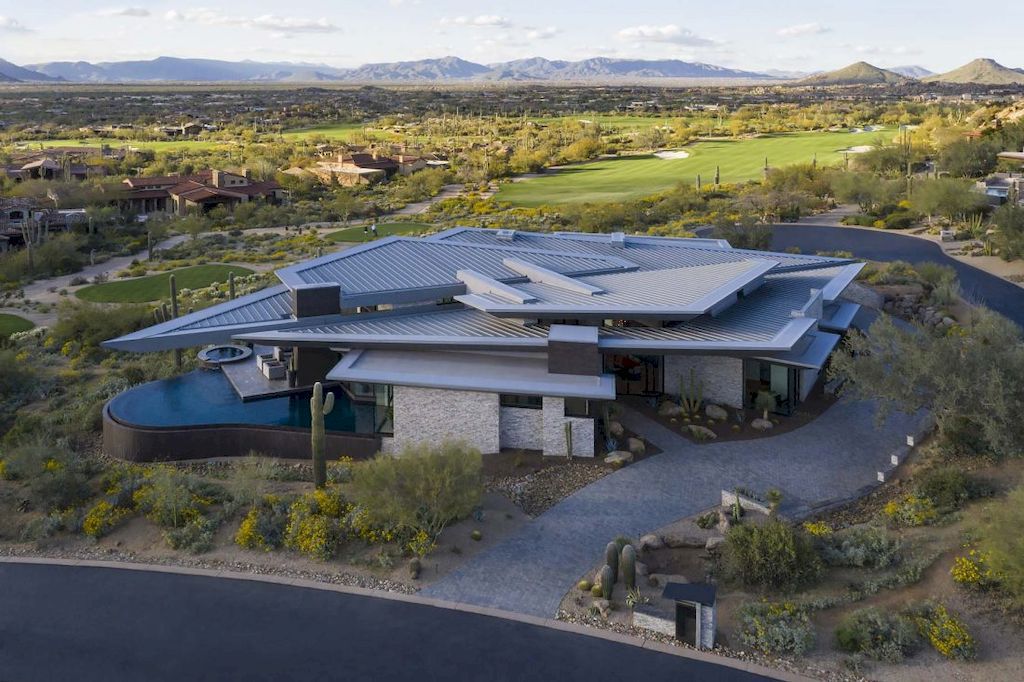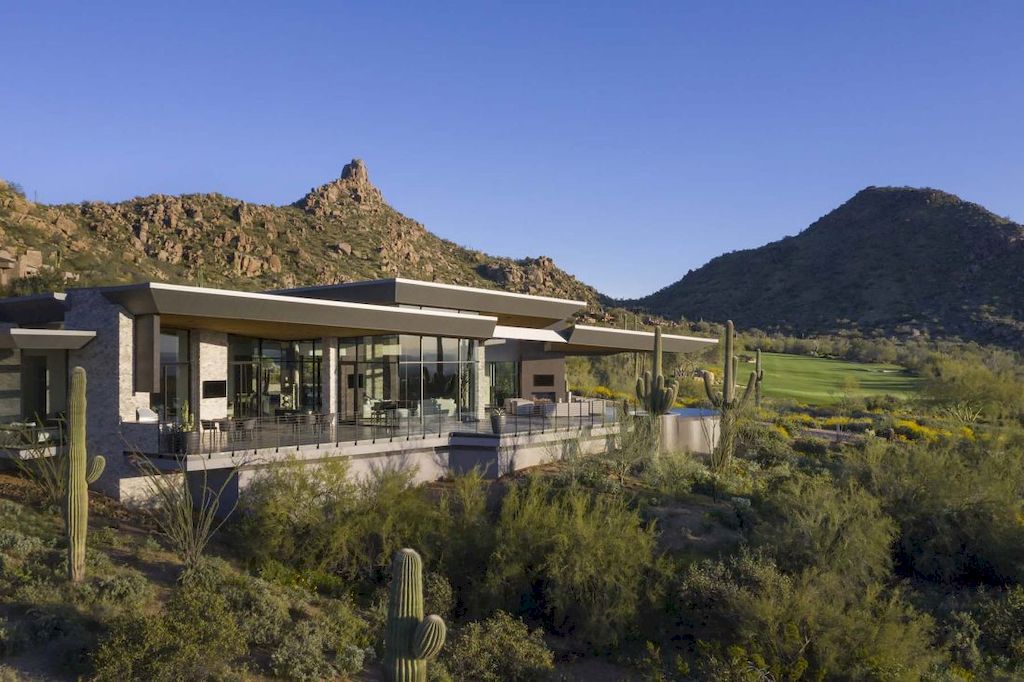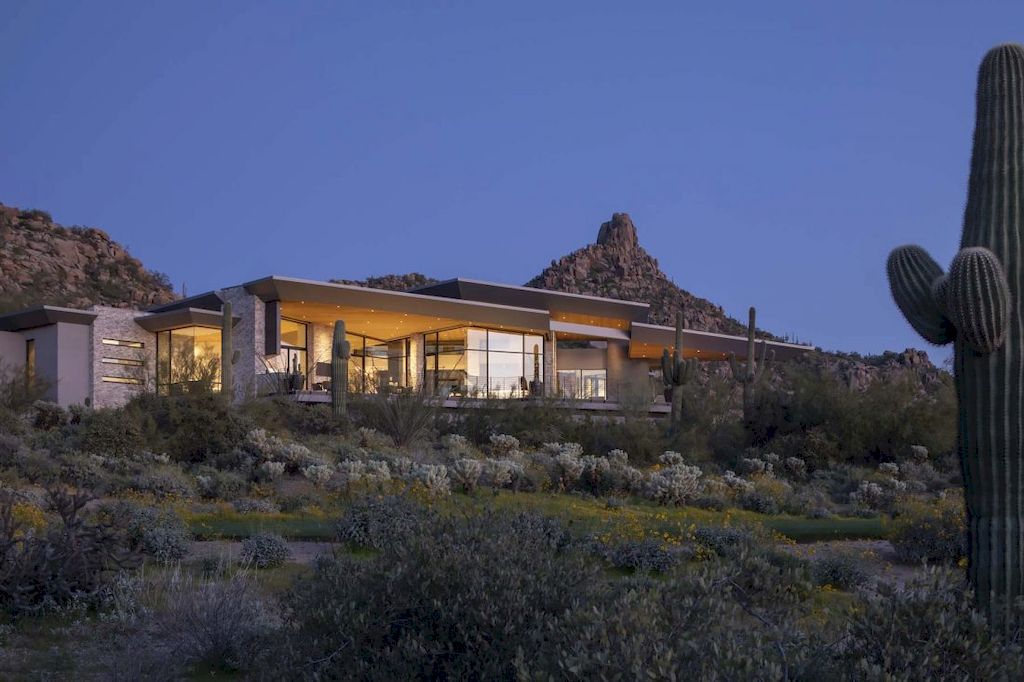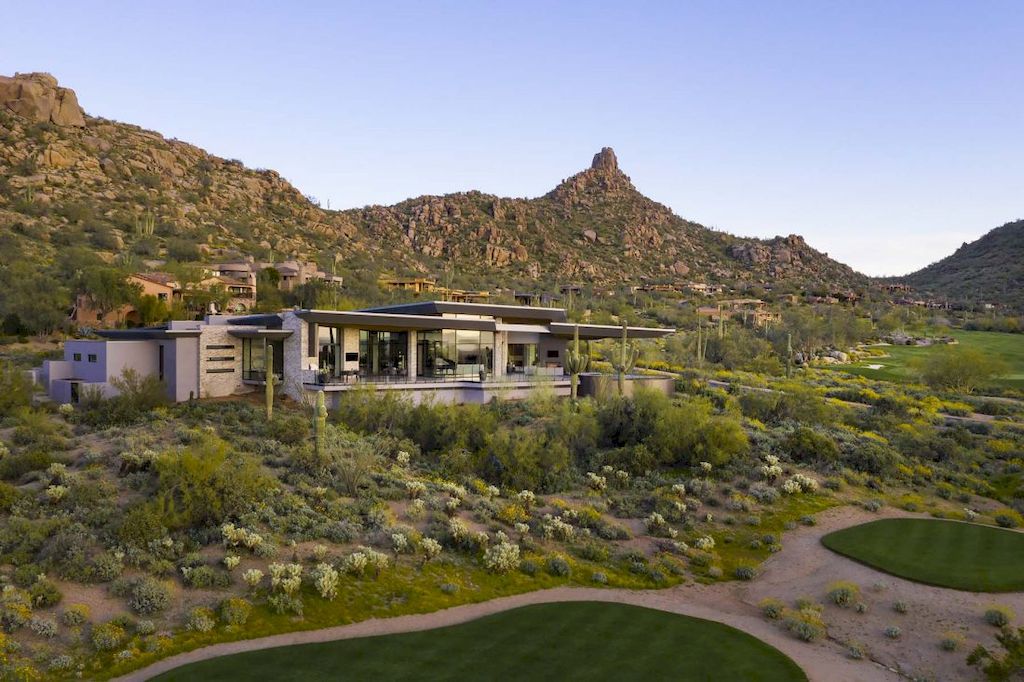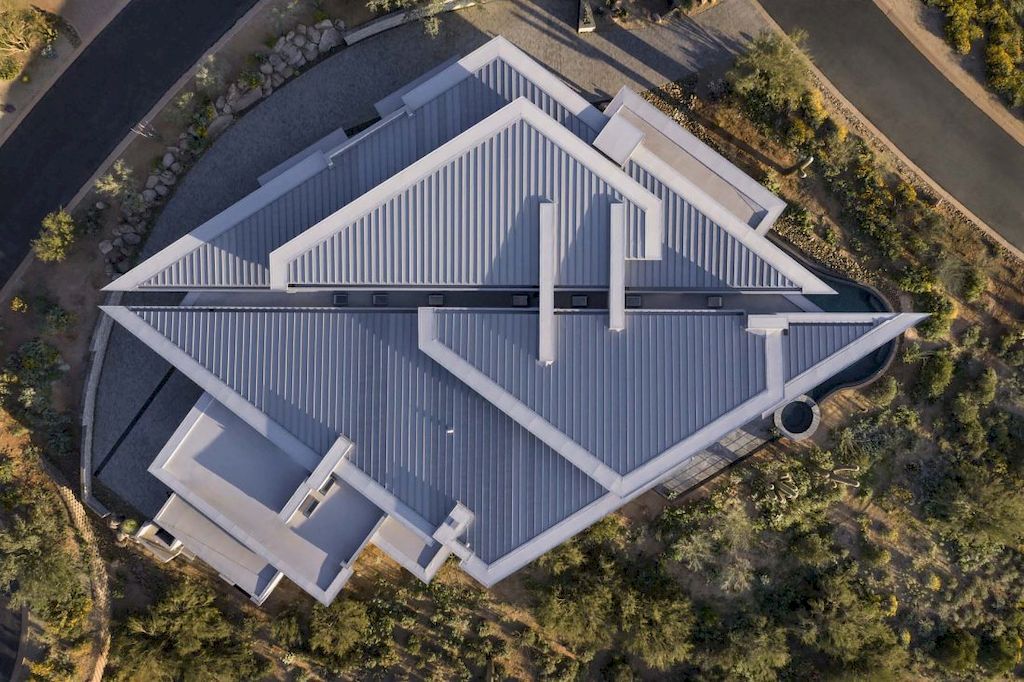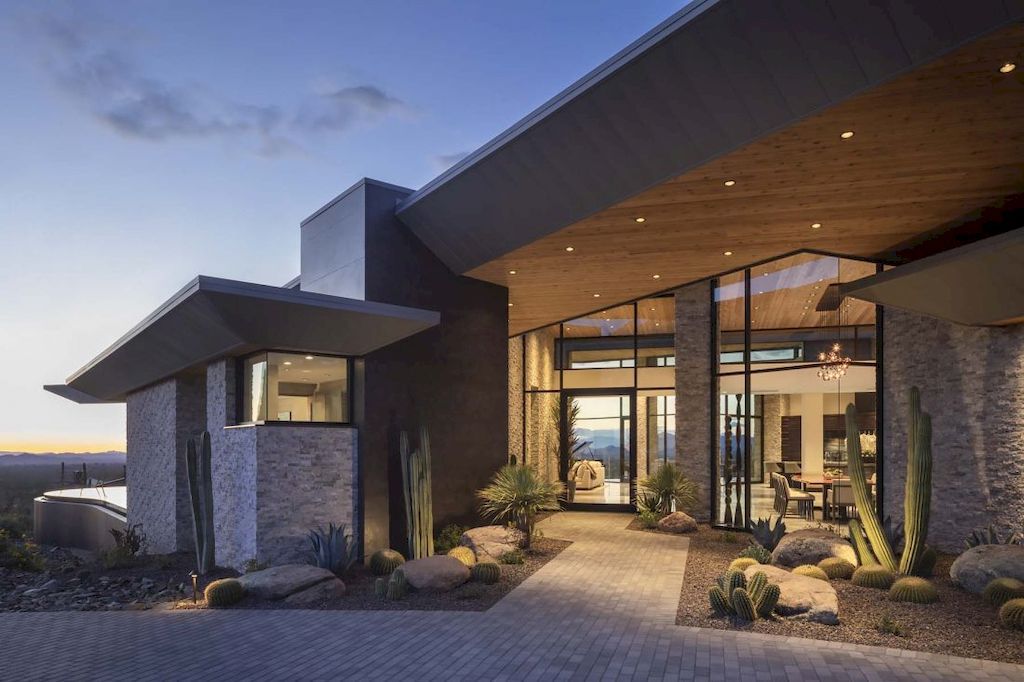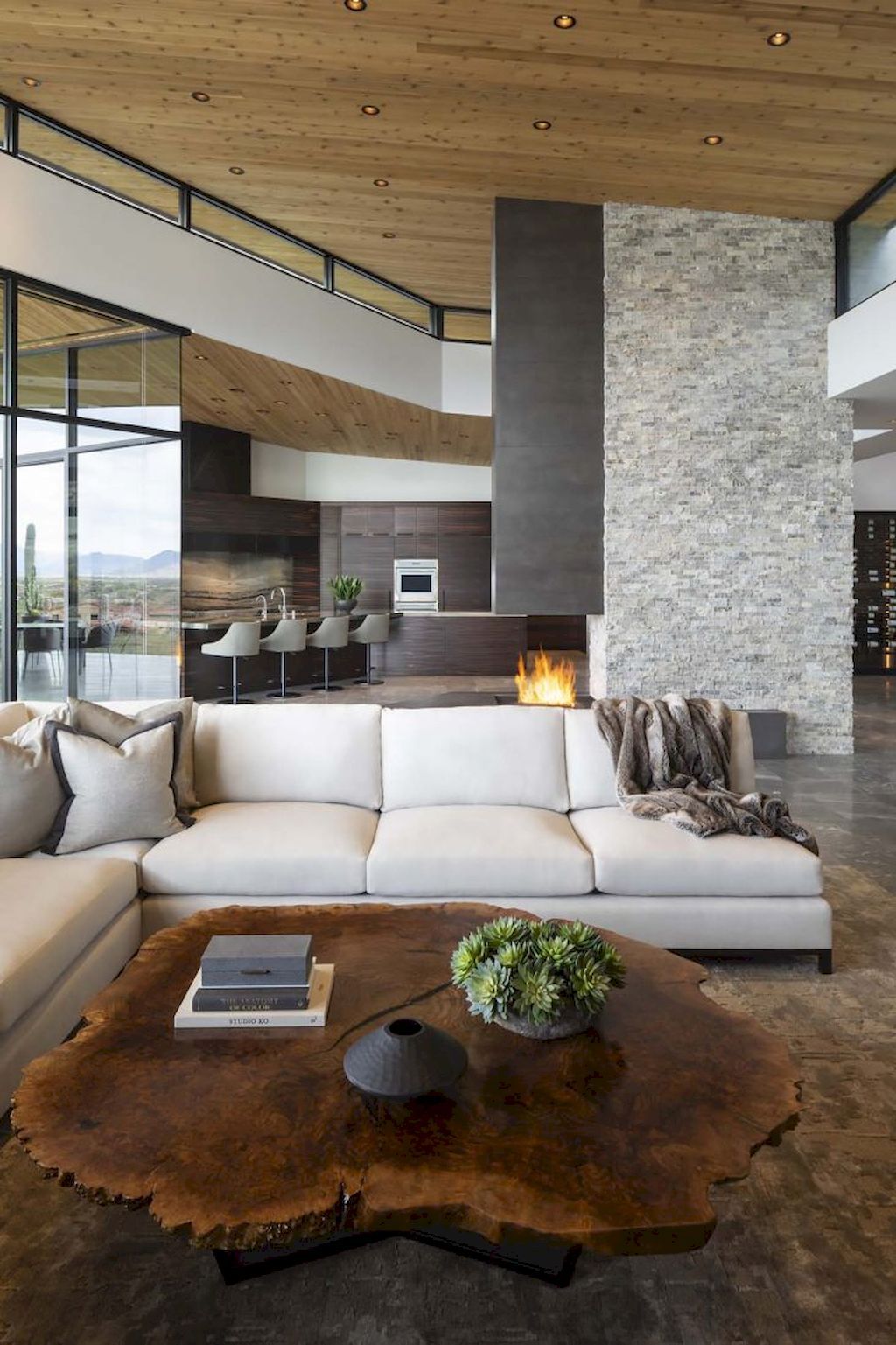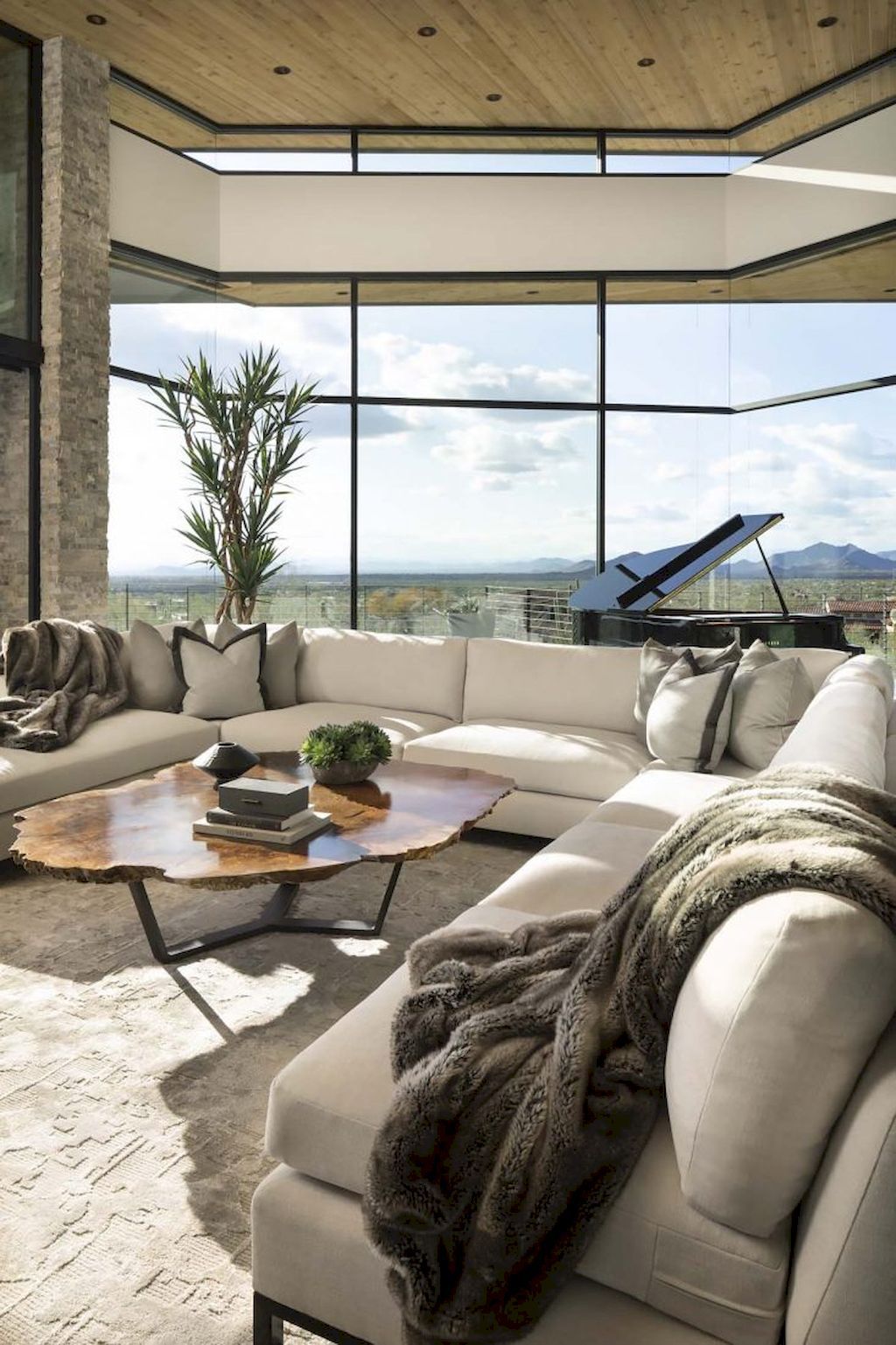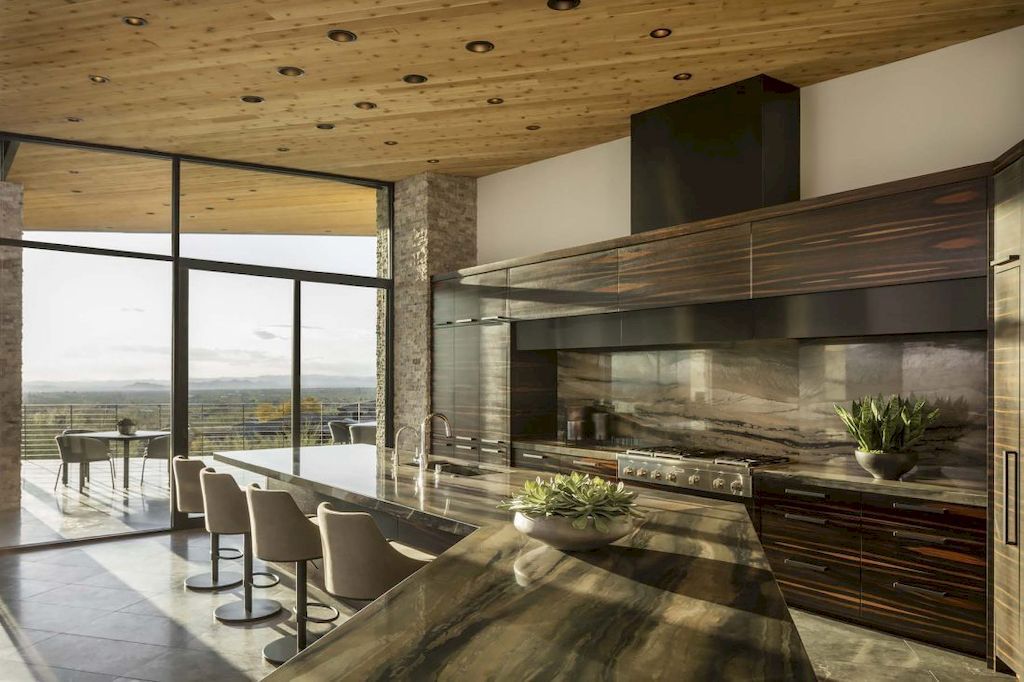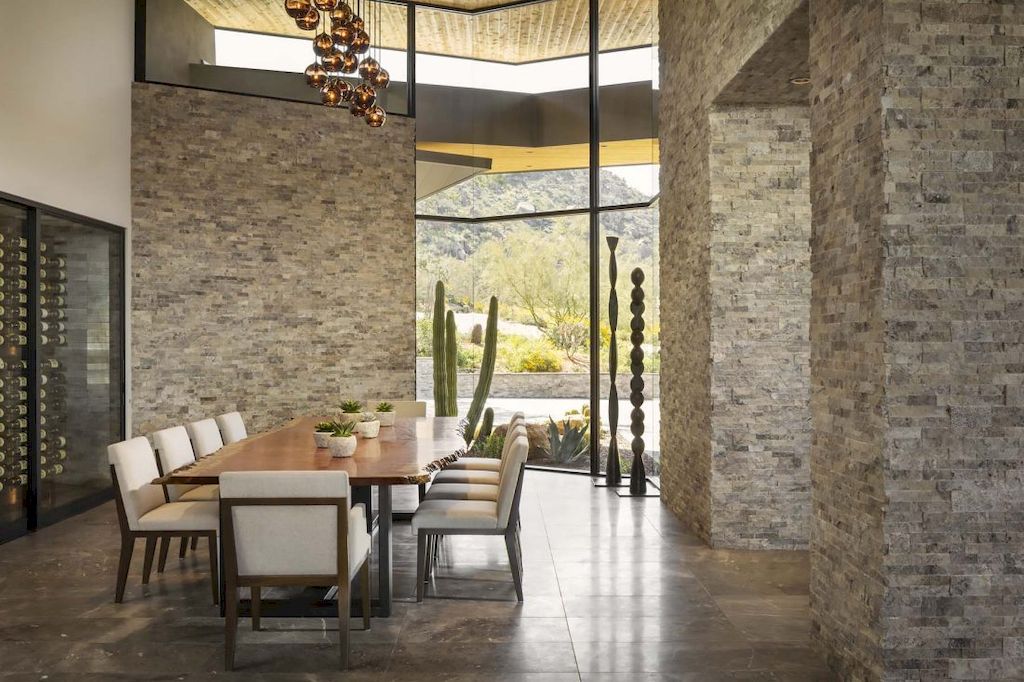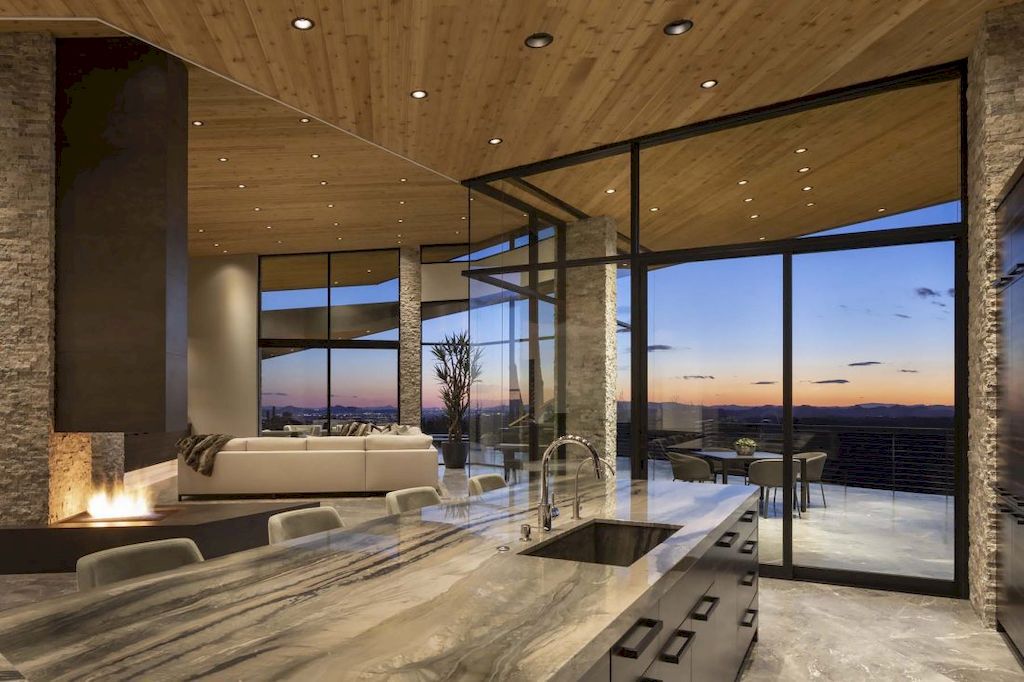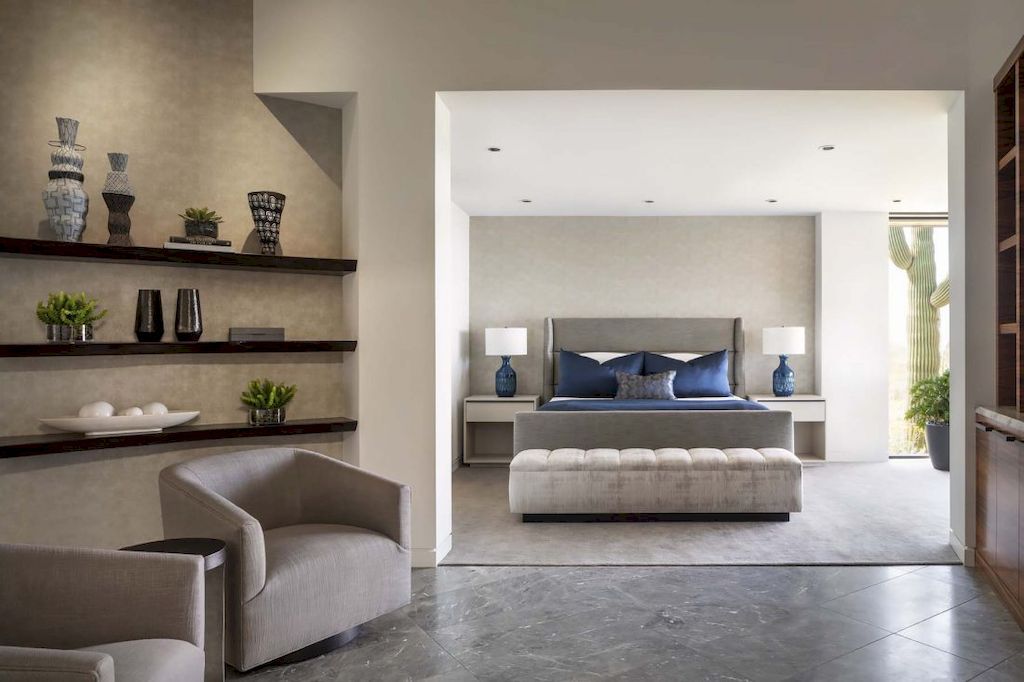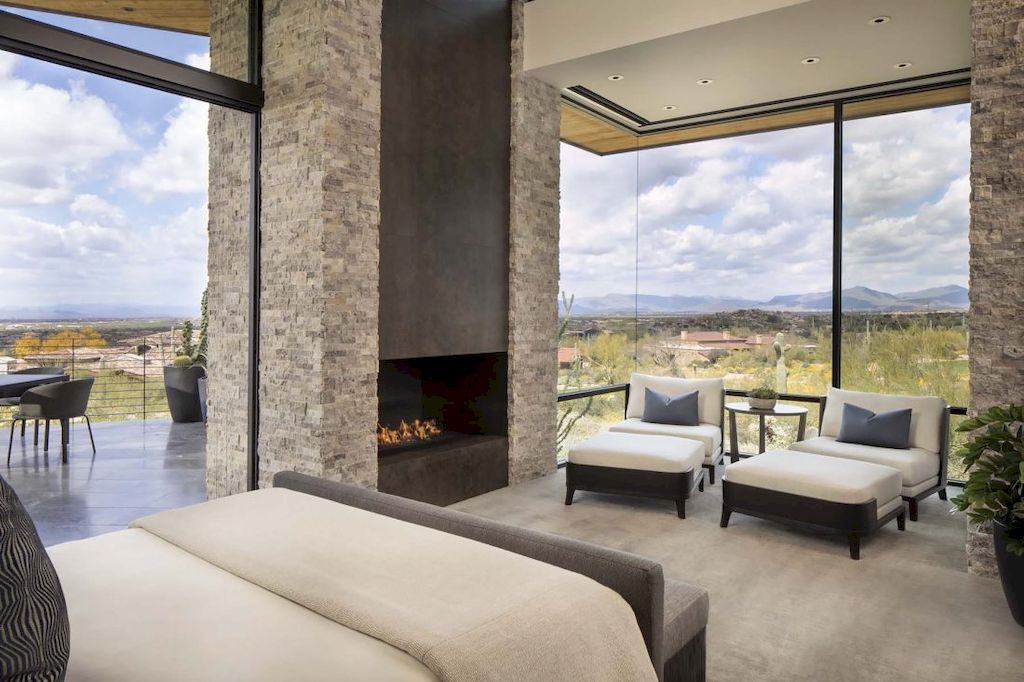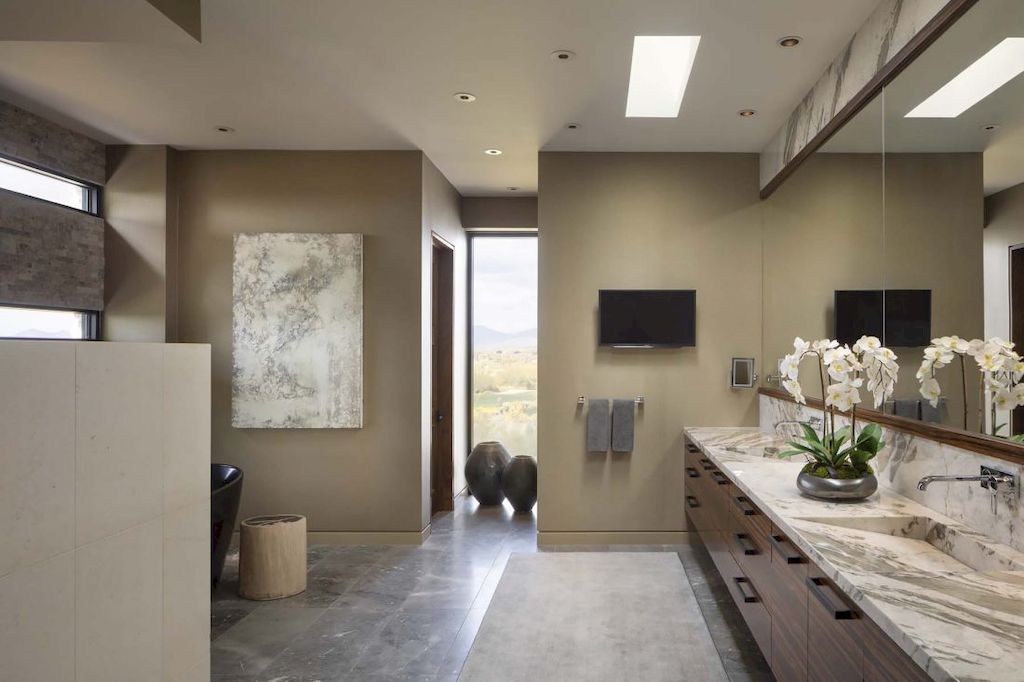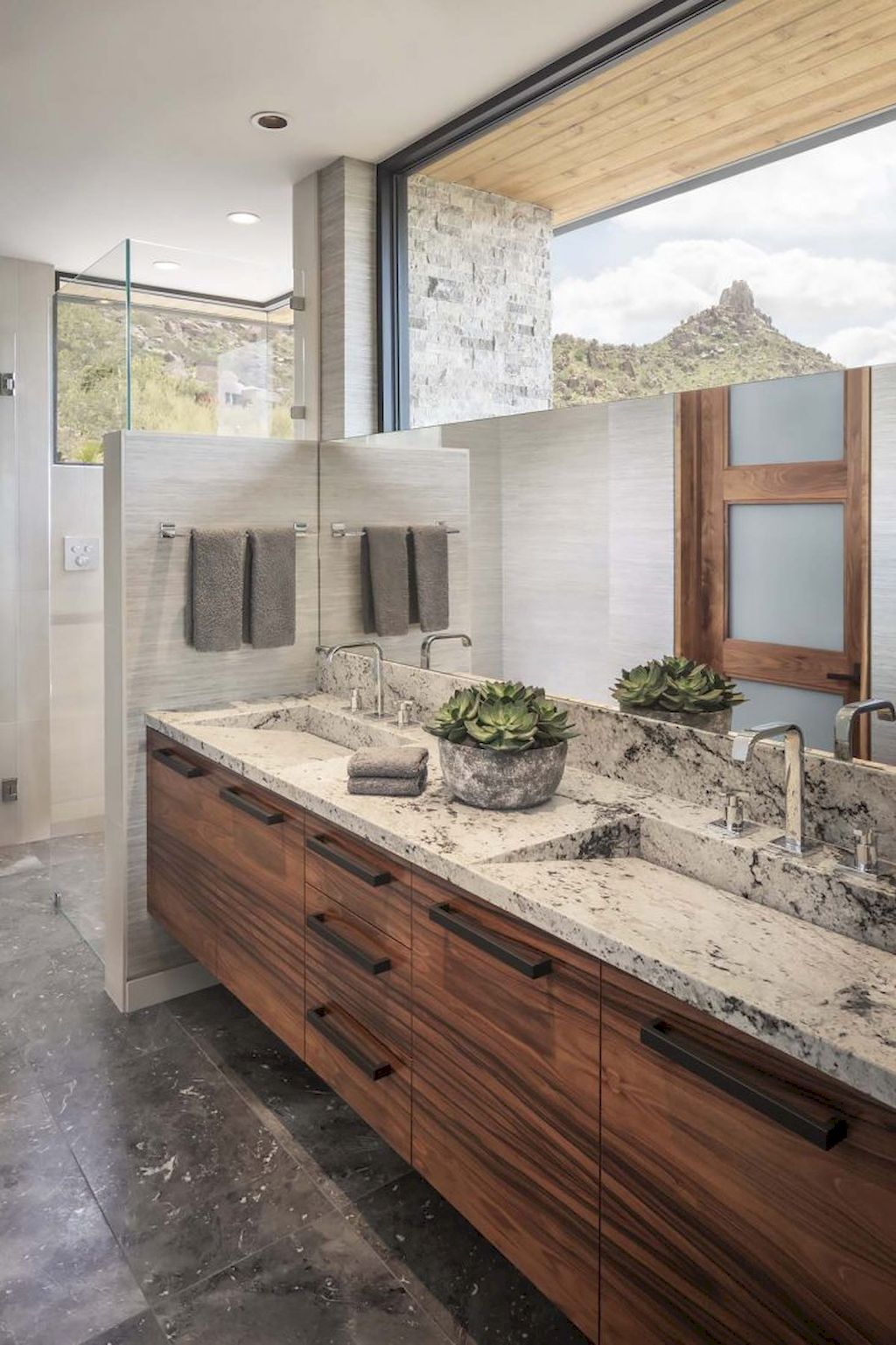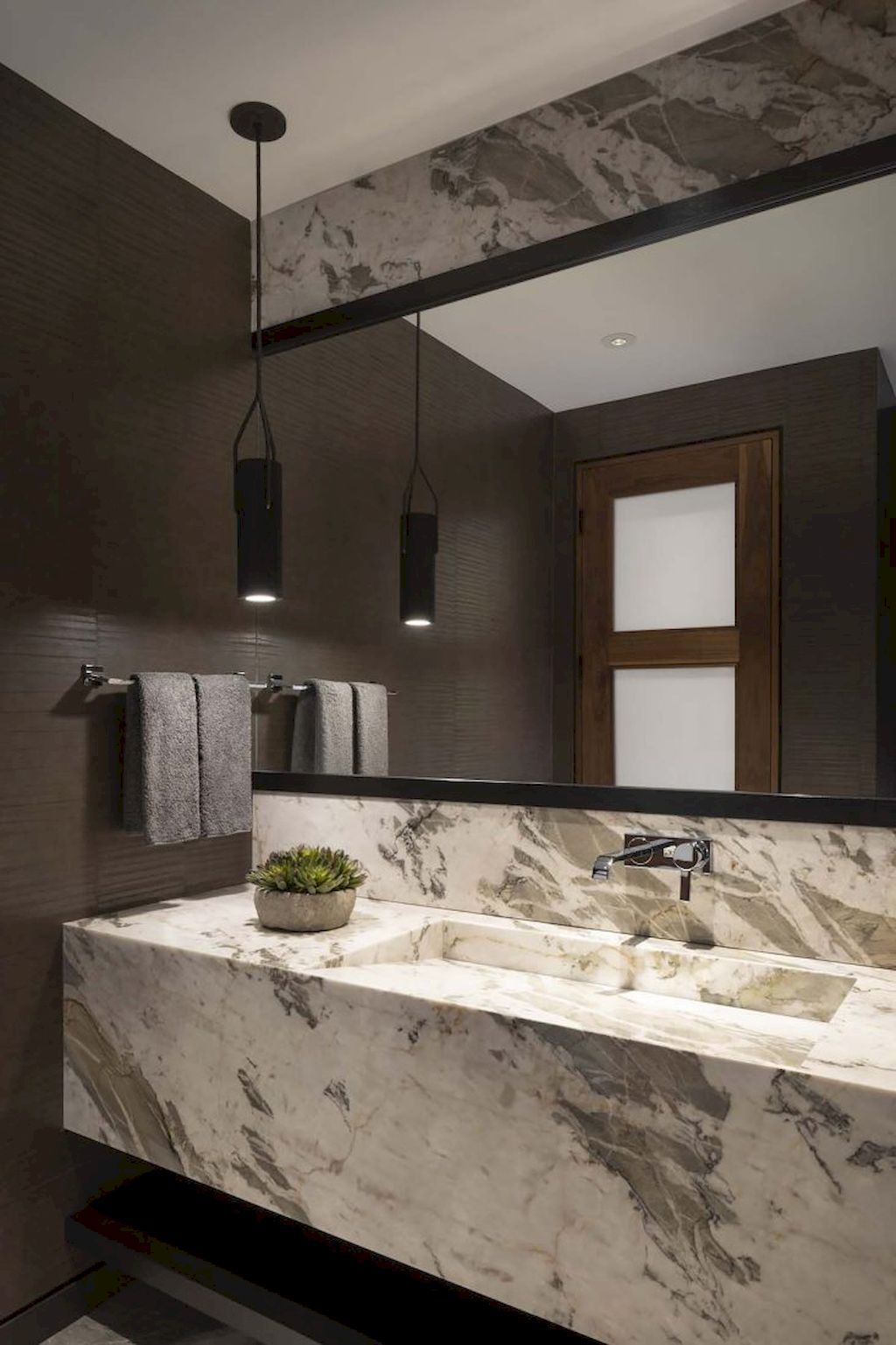 The Unique Shape Crusader House Gallery:
Text by the Architects:  Emulating the shape of an F8 Crusader plane on a carrier deck with its wings folded, The Crusader is easily recognizable from above. There are few right angles. Instead, the home's contemporary design relies on dramatic, sharp turns.
Photo credit: Jeff Zaruba| Source: Drewett Works
For more information about this project; please contact the Architecture firm :
– Add: 7144 E. Stetson Dr., Suite 204, Scottsdale, AZ 85251
– Tel: 855-373-9388
– Email: [email protected]
More Houses in United States here:
---