Architecture Design of Breezeway House
Description About The Project
Breezeway House designed by David Boyle Architect, inspired by movement, is a robust and dynamic coastal home that responds with rigor to its geometrically challenging site. The house named after the walkway that runs along its Southern side, which has timber-framed folding windows that open up to allow fresh air inside. It located in coastal suburb Macmasters Beach north of Sydney. Indeed, David Boyle Architect combines the poetry of the unique site with an exacting approach, creating a refined escape.
David Boyle Architect created the home for a Sydney family on a site in Macmasters Beach with a series of unusual features. It includes angular borders, a semi – public driveway and a group of fig trees. Its response was to make the main body of the house a linear volume on the Southern side, leaving space for the trees and gardens on the Northern side.
The house comprises screened openings that carefully organized to shield from neighbors, capture breezes, and frame views of the headland. Two master bedrooms, twin interconnected bunkrooms allow for the flexibility of one, two, or three family groups to occupy the house at once. Also, a multi – purpose playroom, generous seating areas, storage areas and numerous outdoor spaces offer plenty of opportunities for both gathering and retreat. In addition to this, the use of materials that are natural, sustainable, robust and playful, emphasizing moments of craft, patterns and texture to be discovered over time. Without a doubt, the breezeway house combines the tectonics and rigor of building with the poetics of architecture.
The Architecture Design Project Information: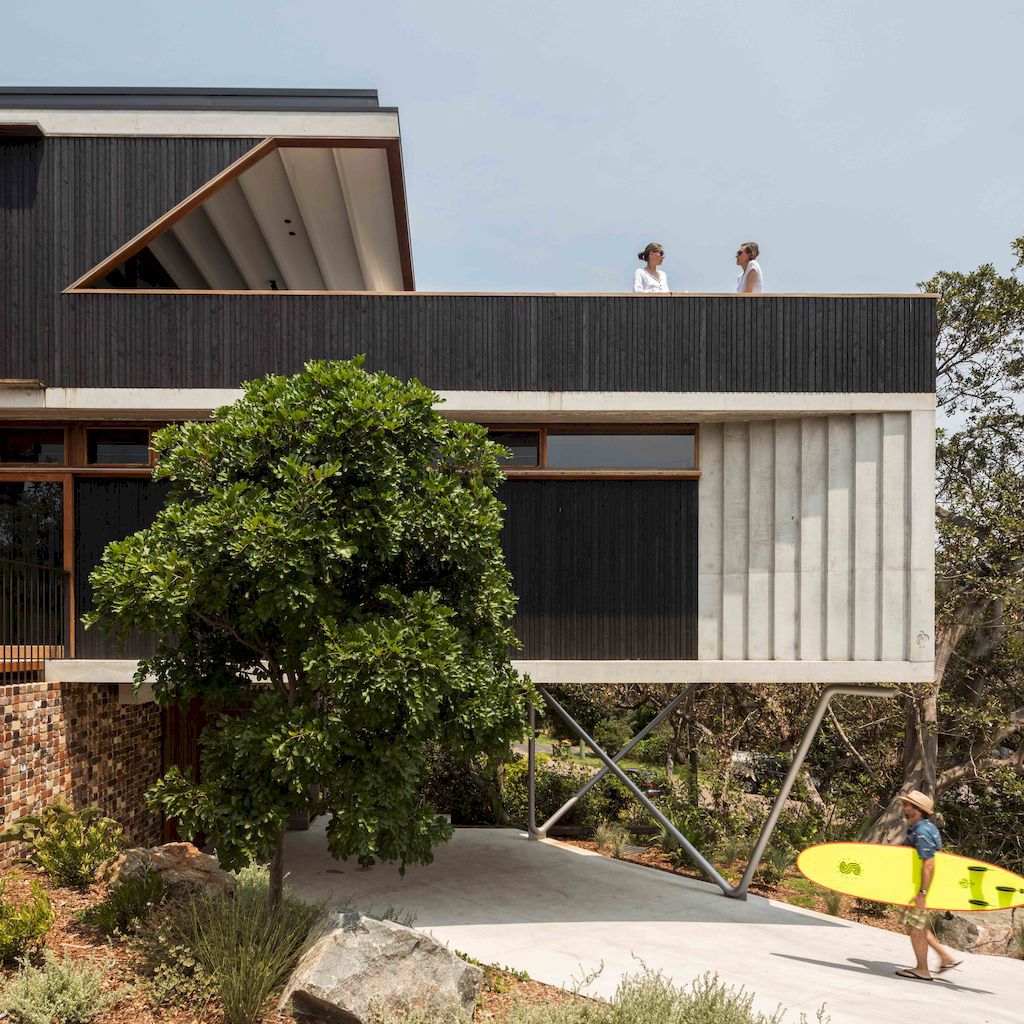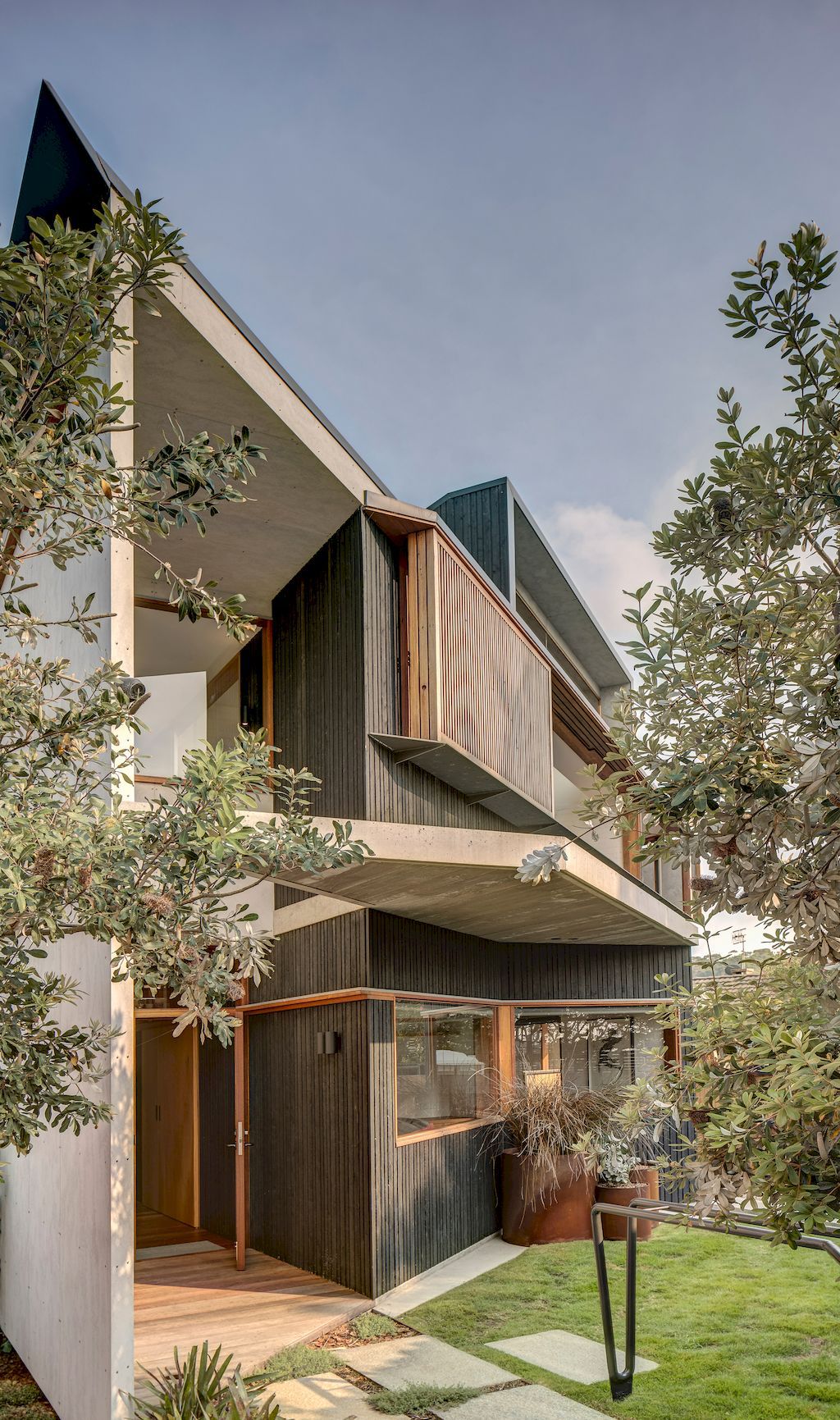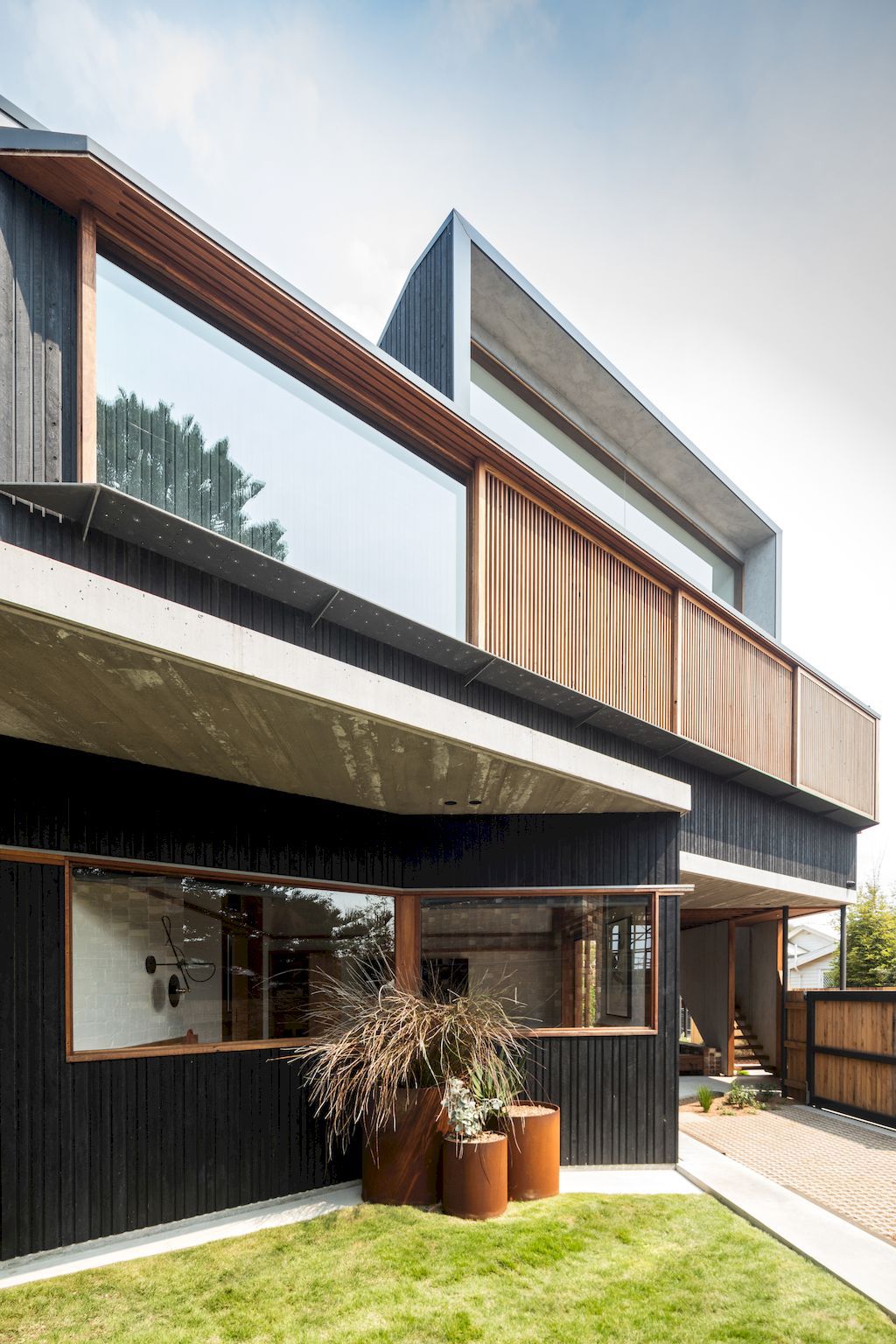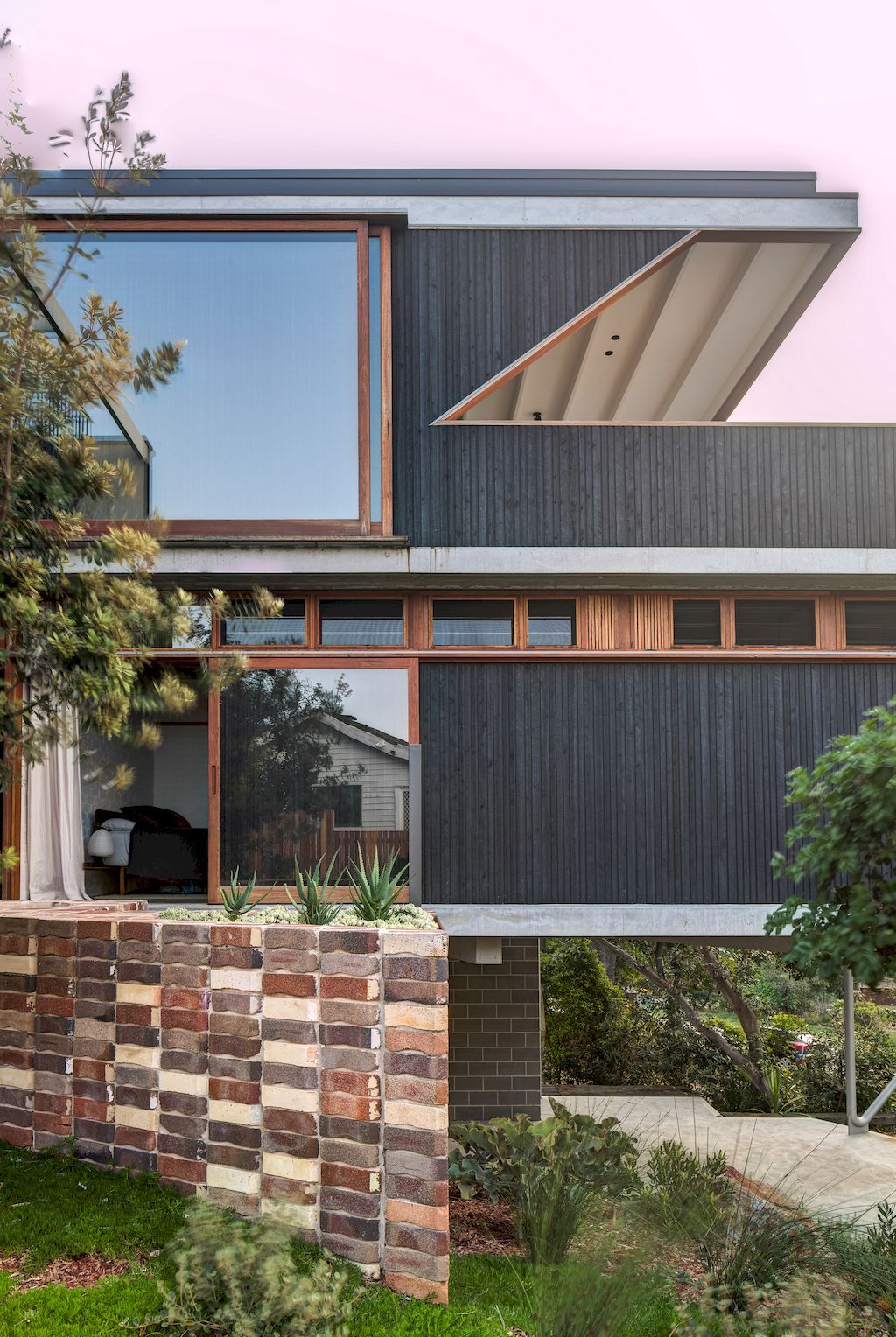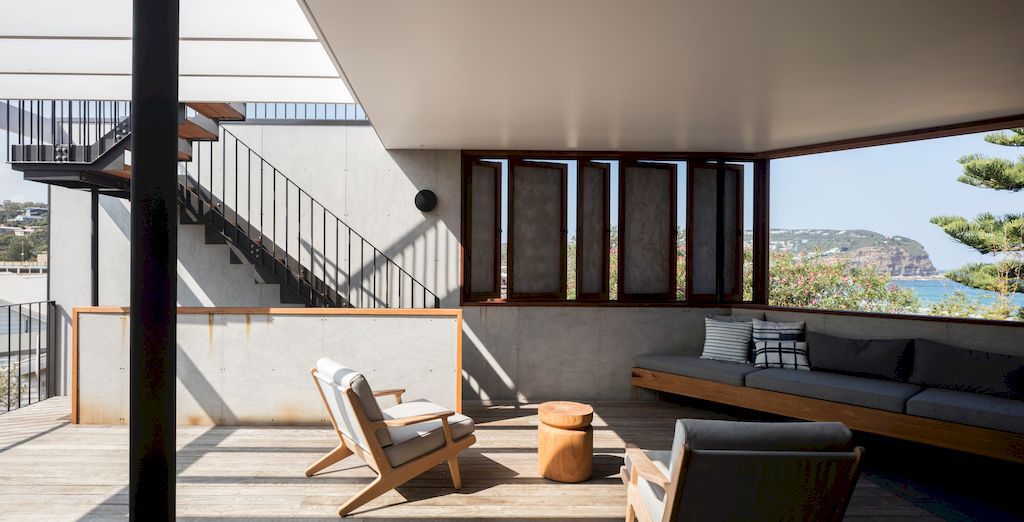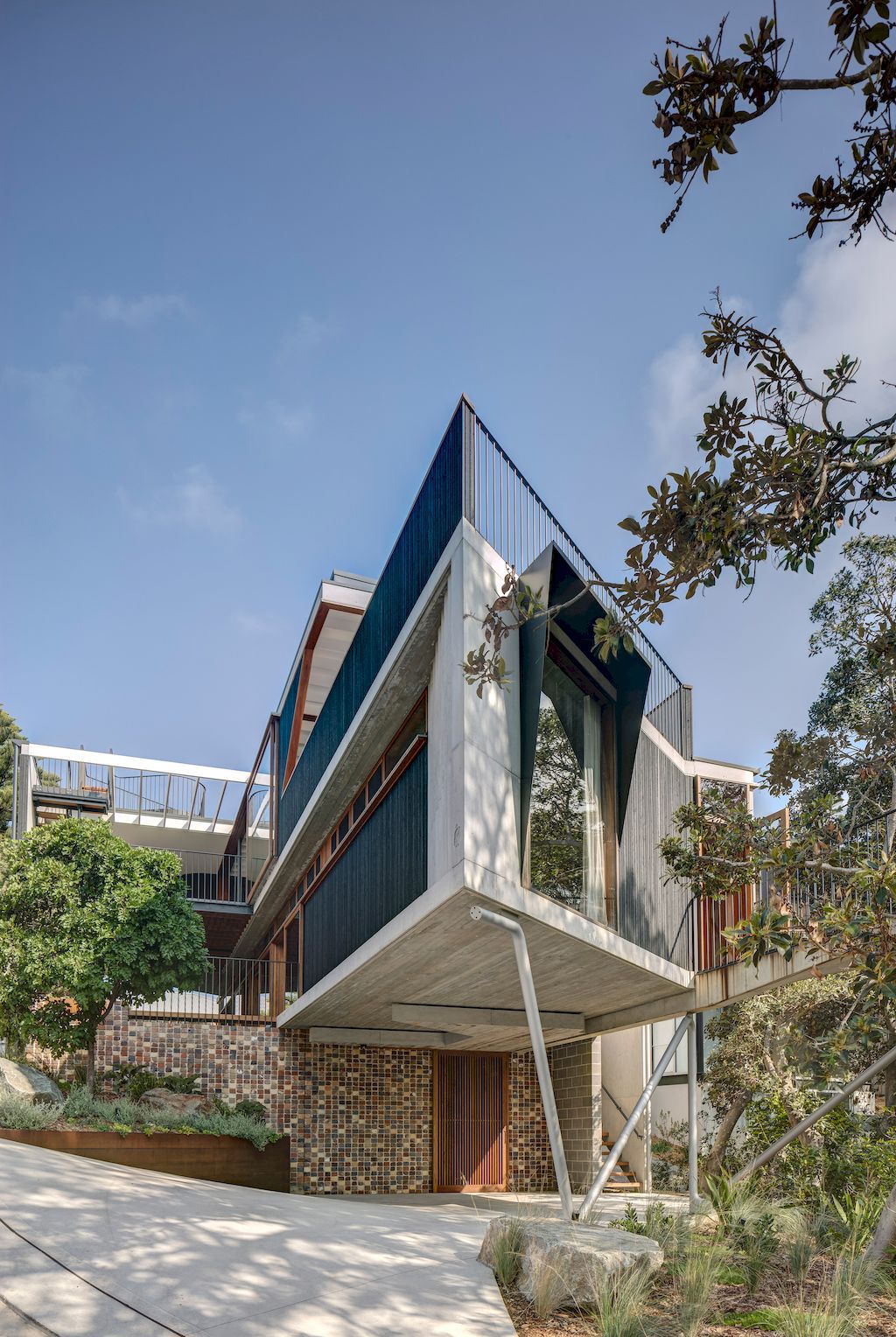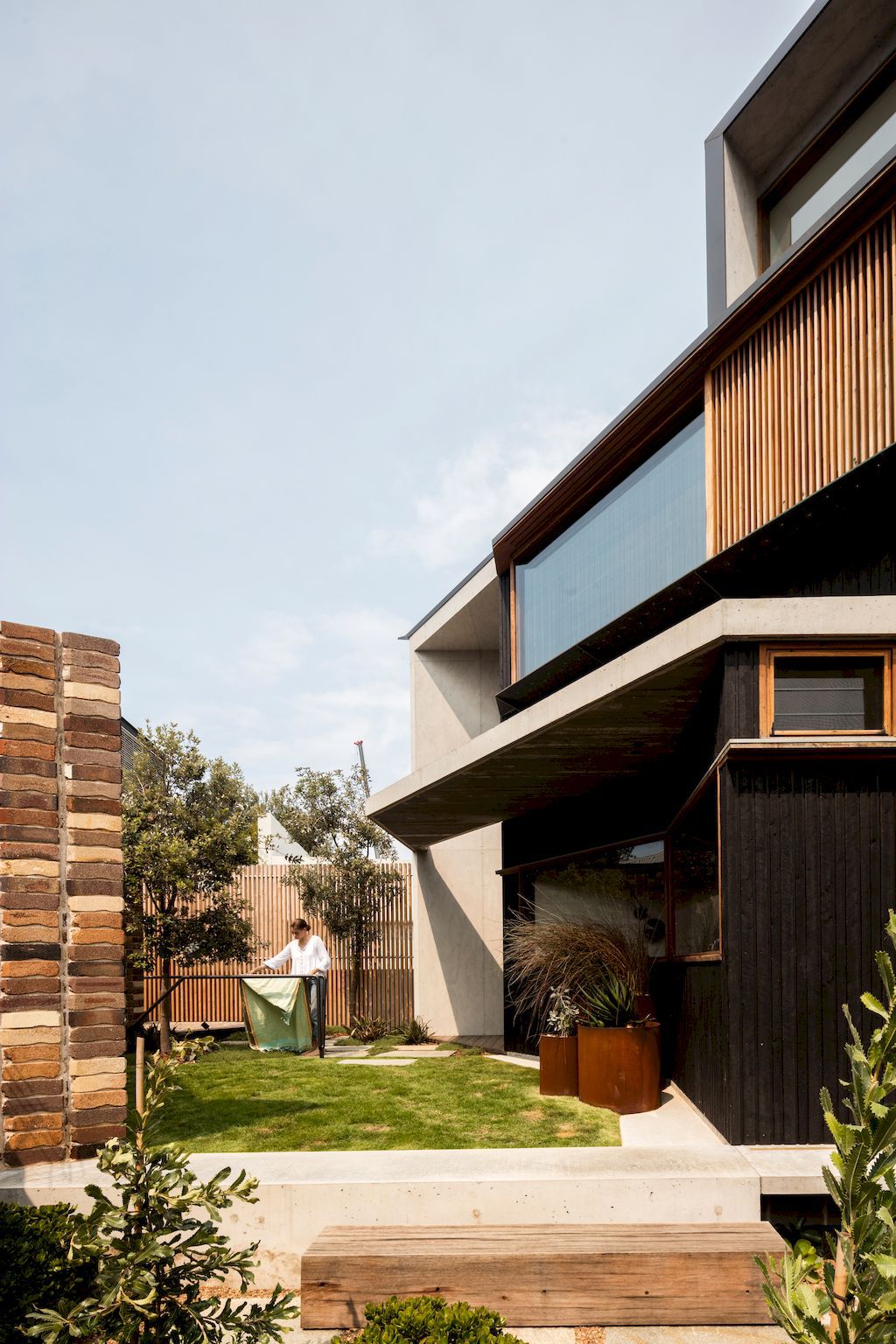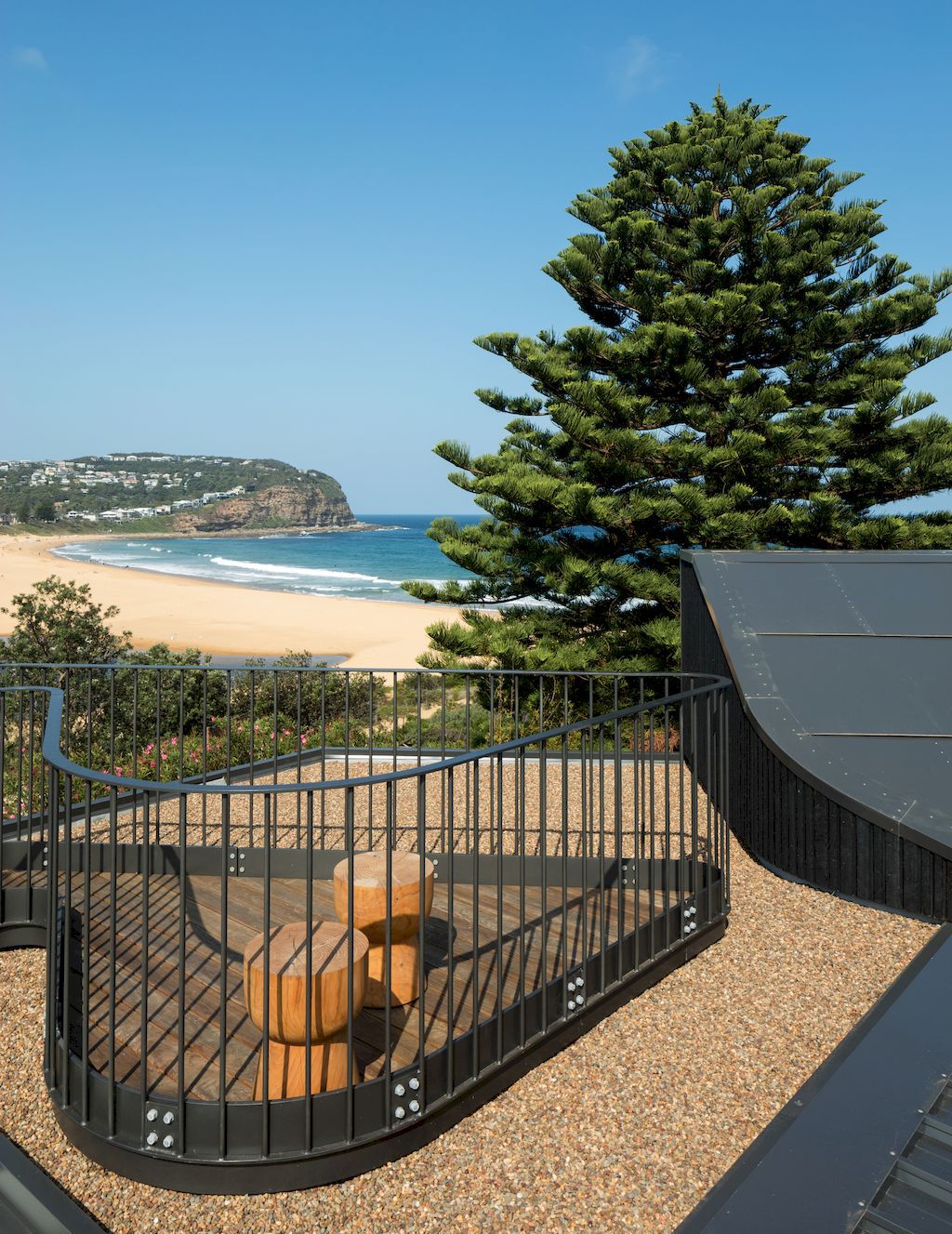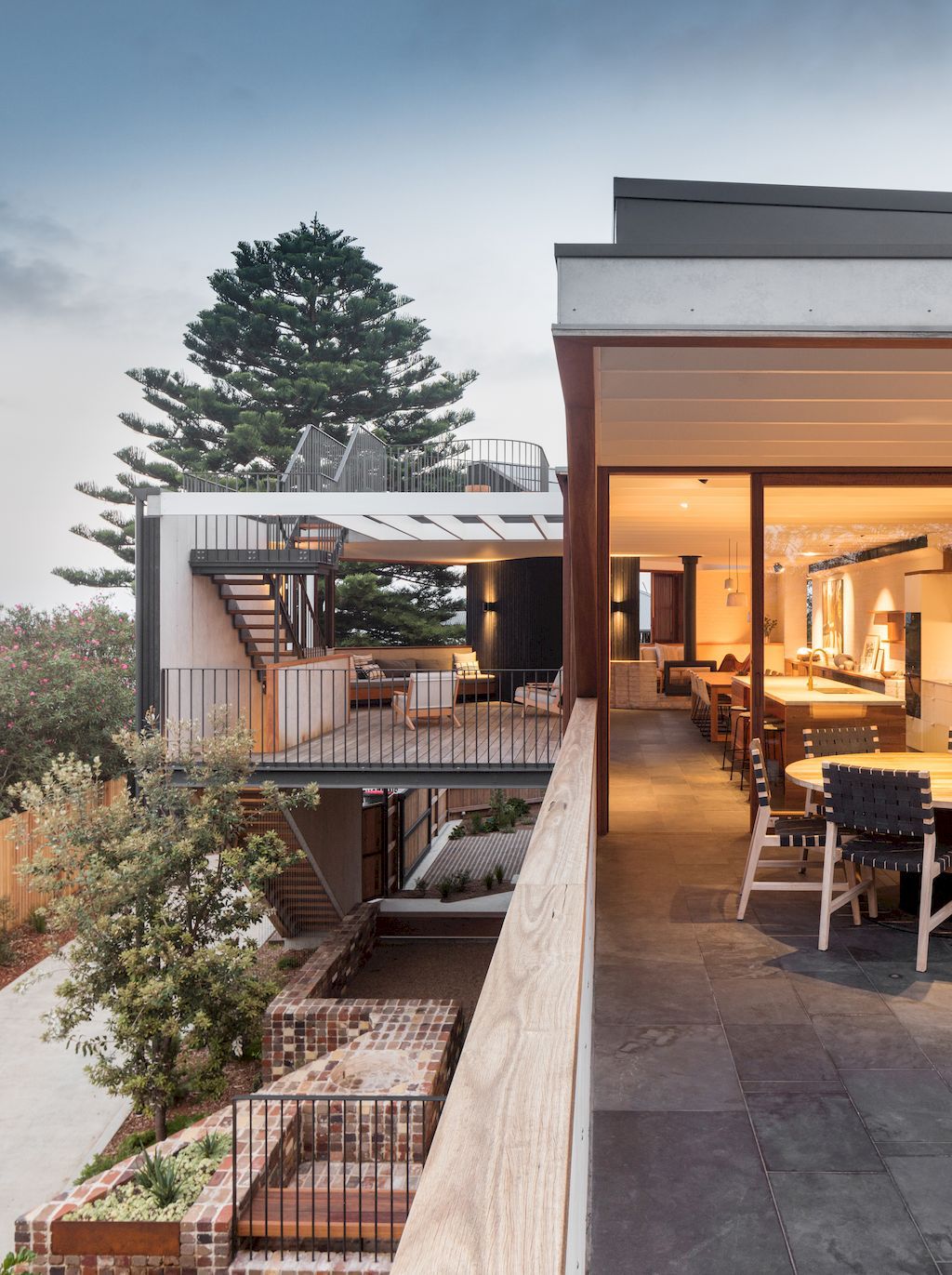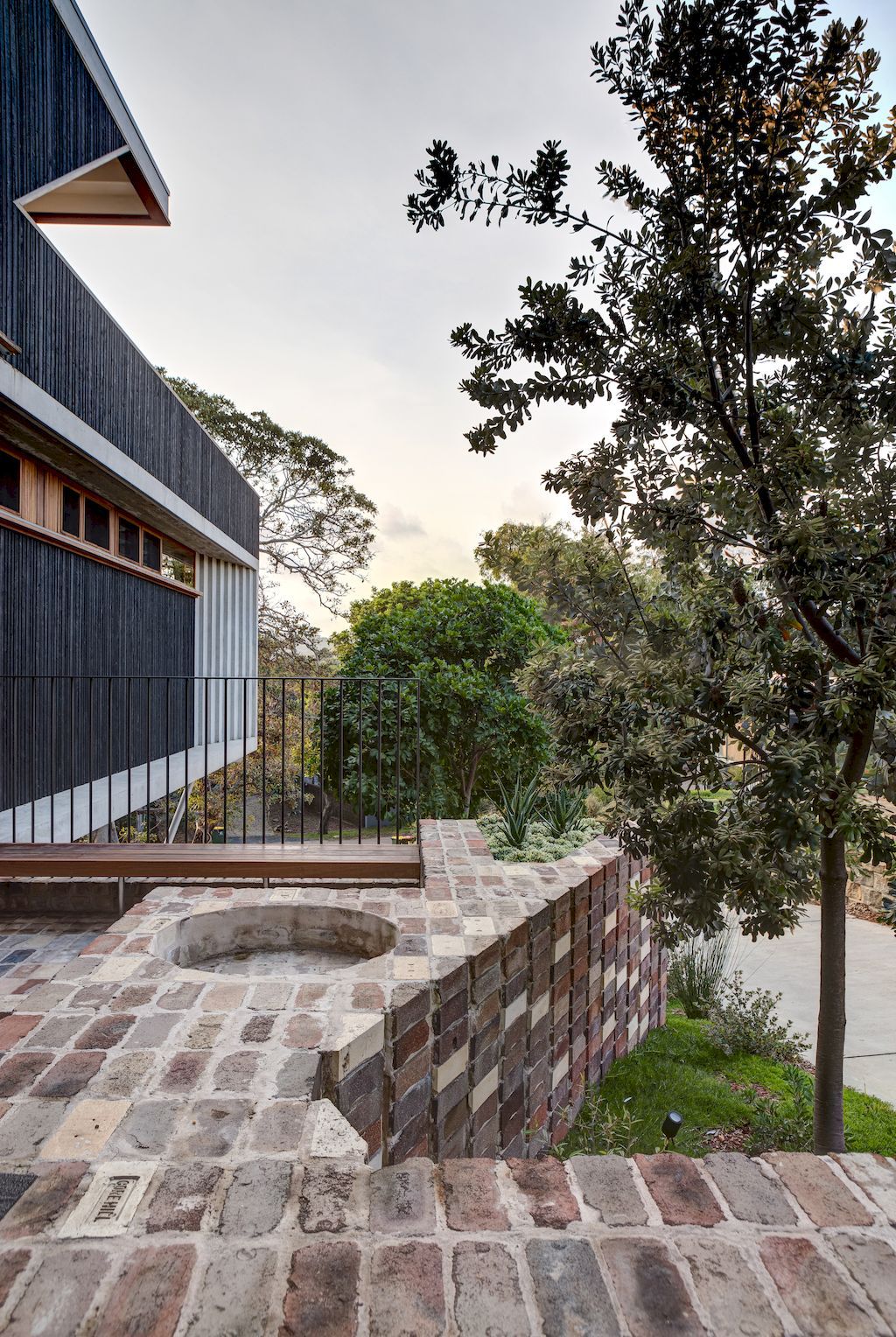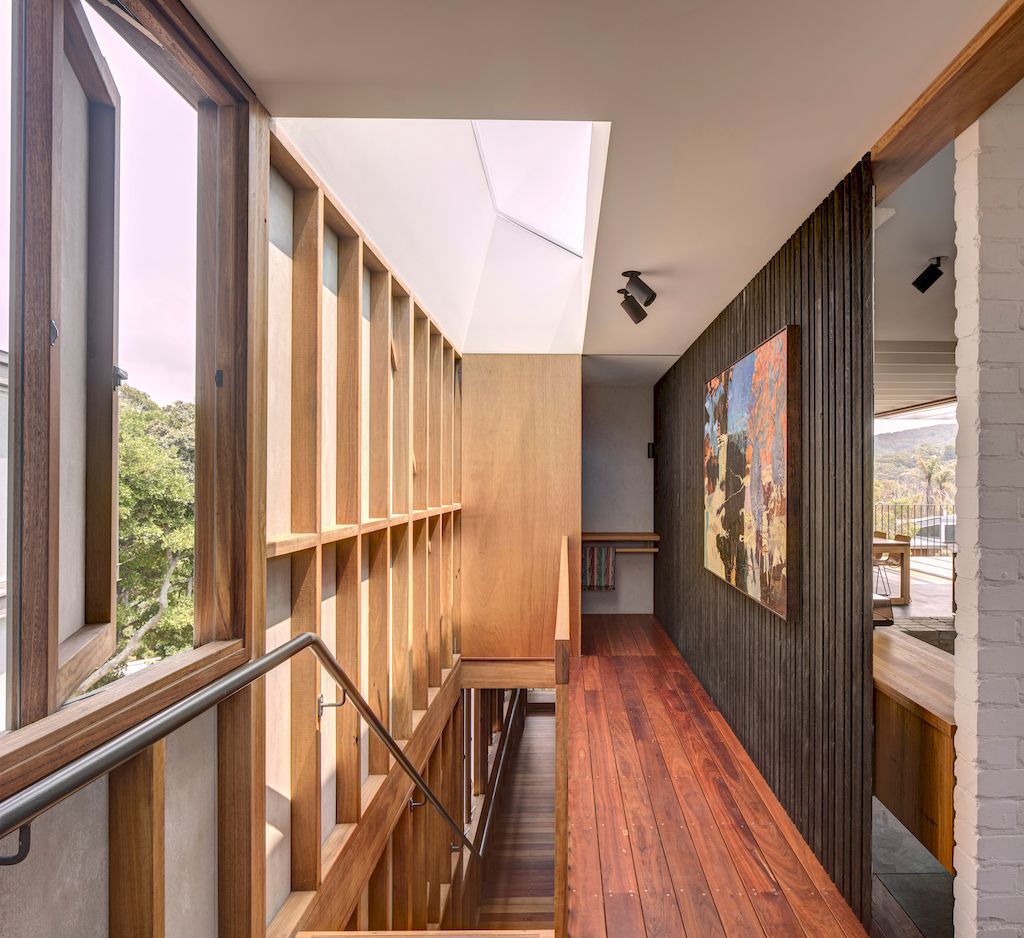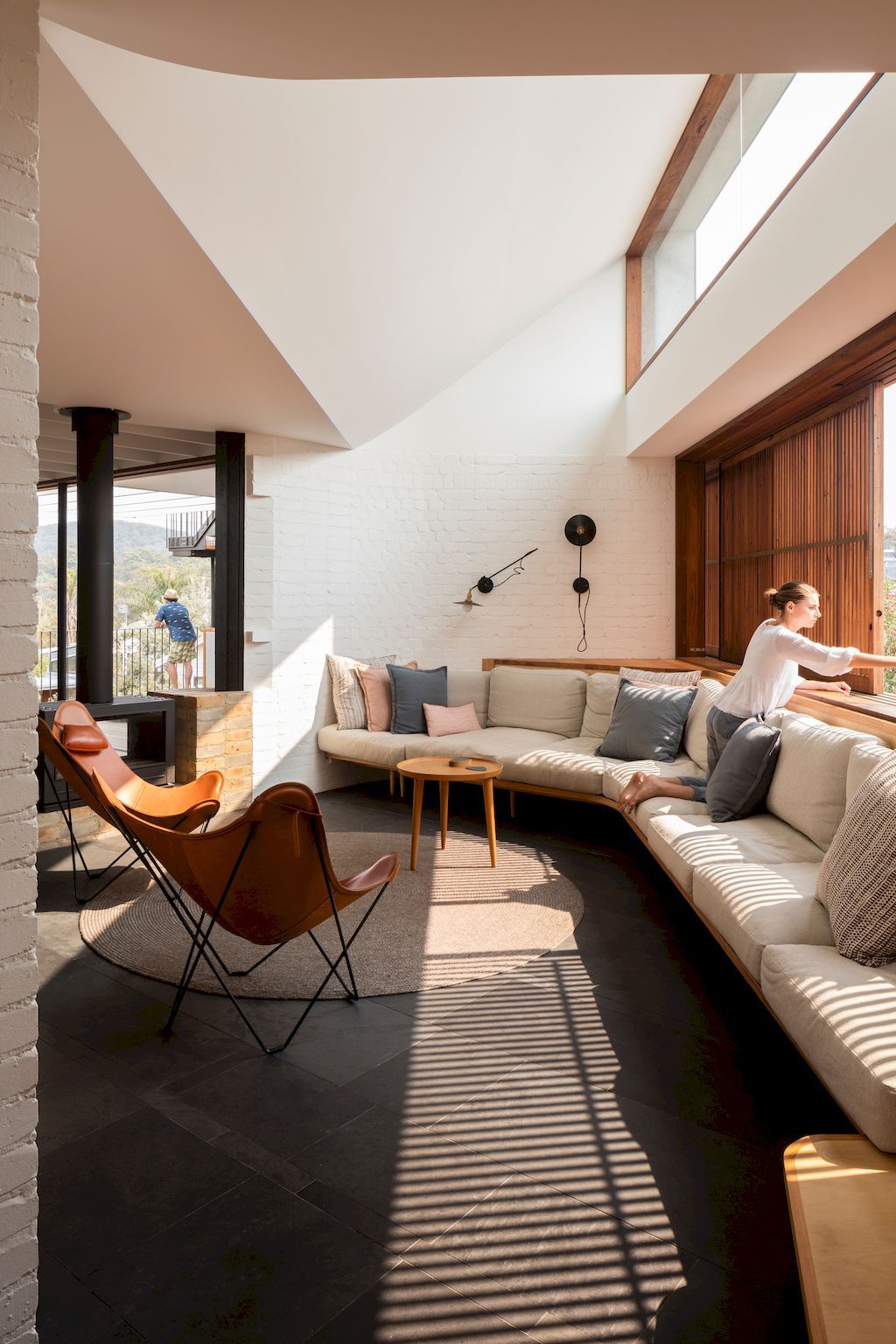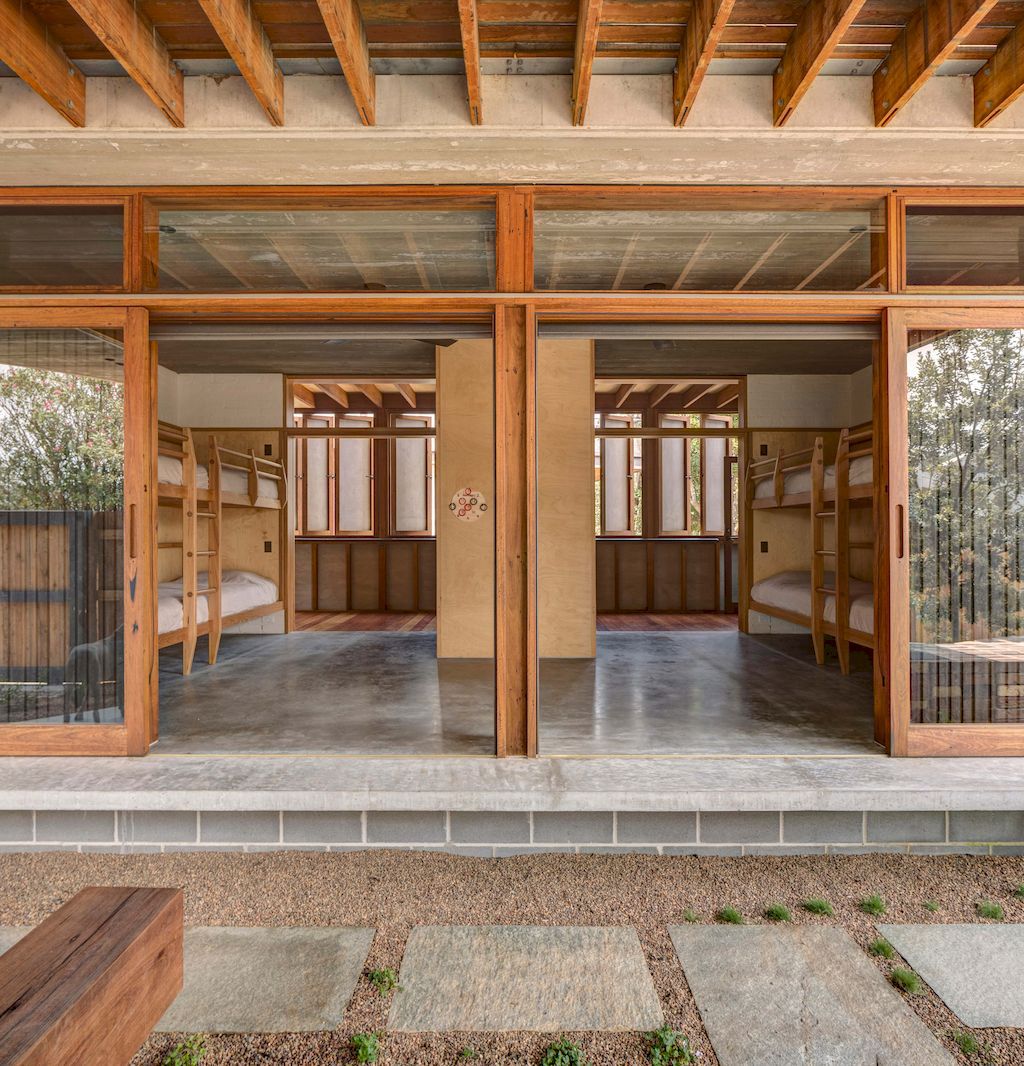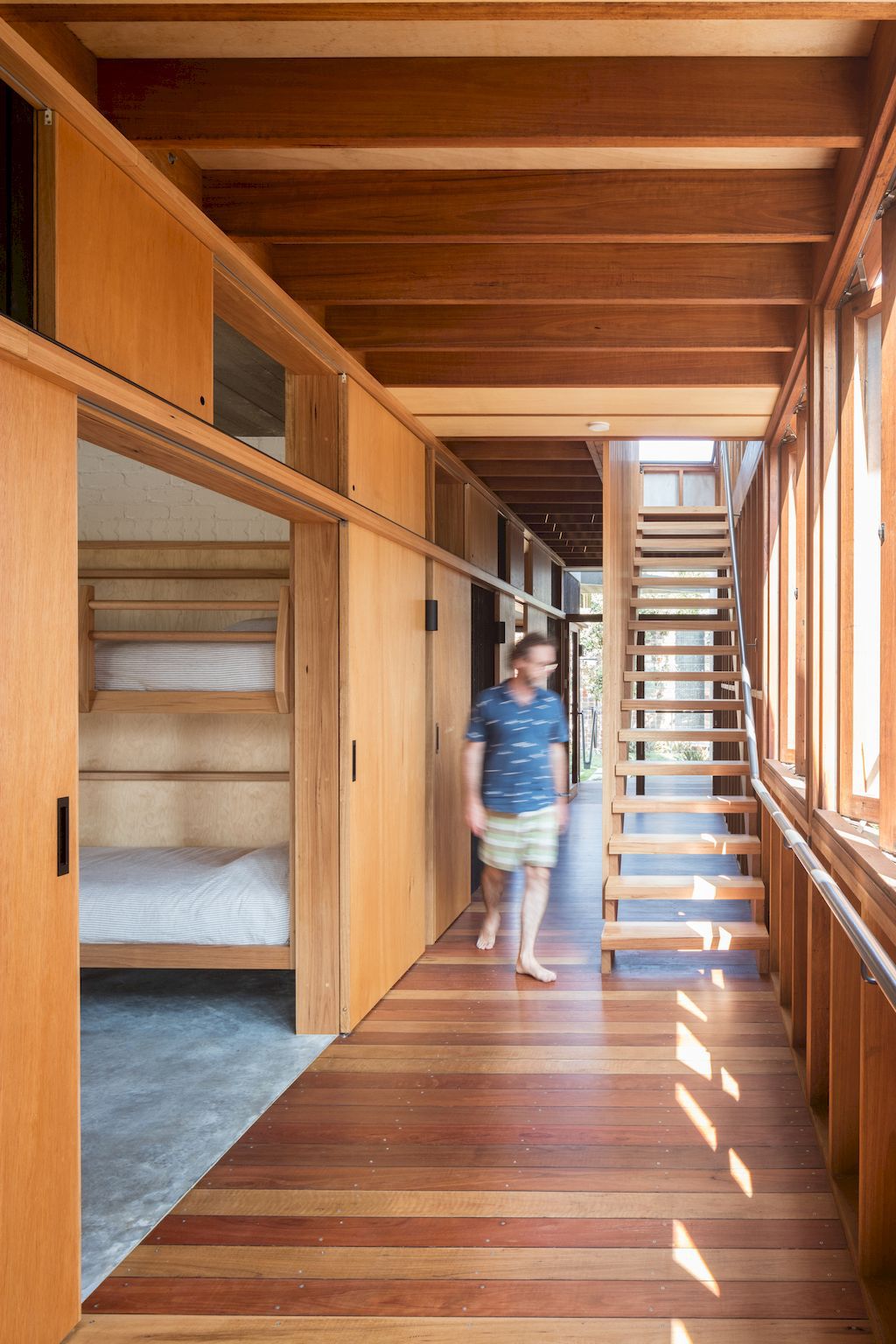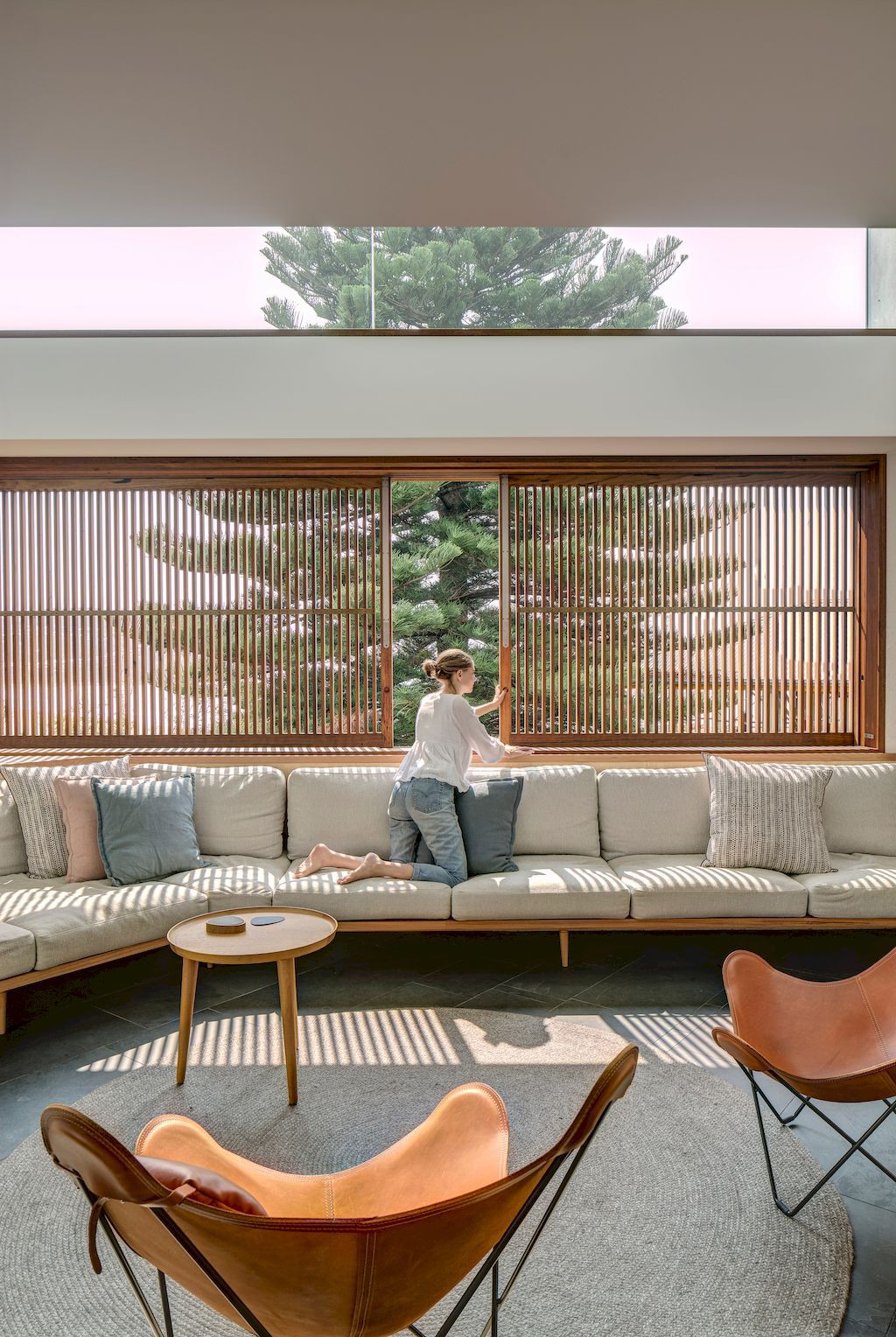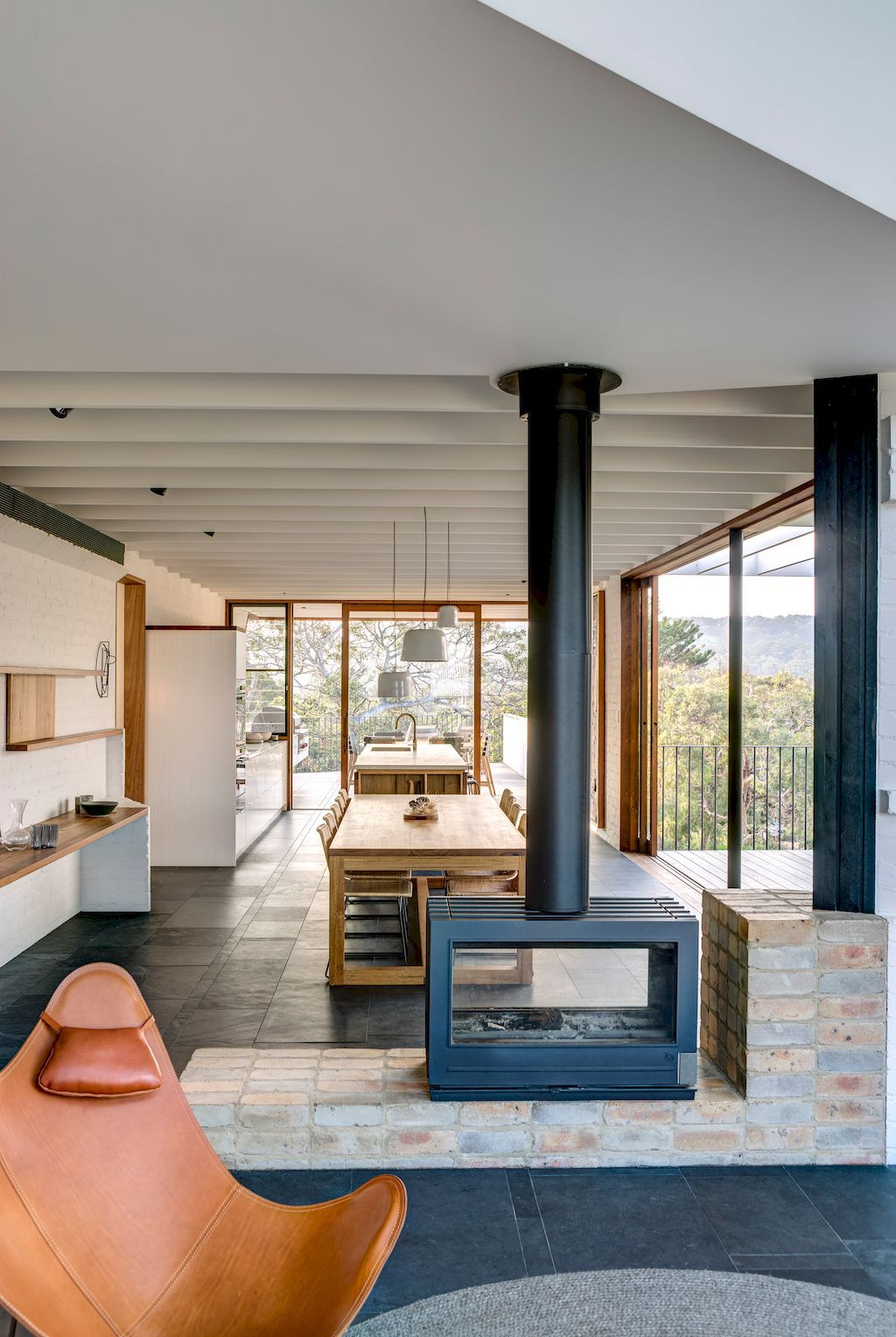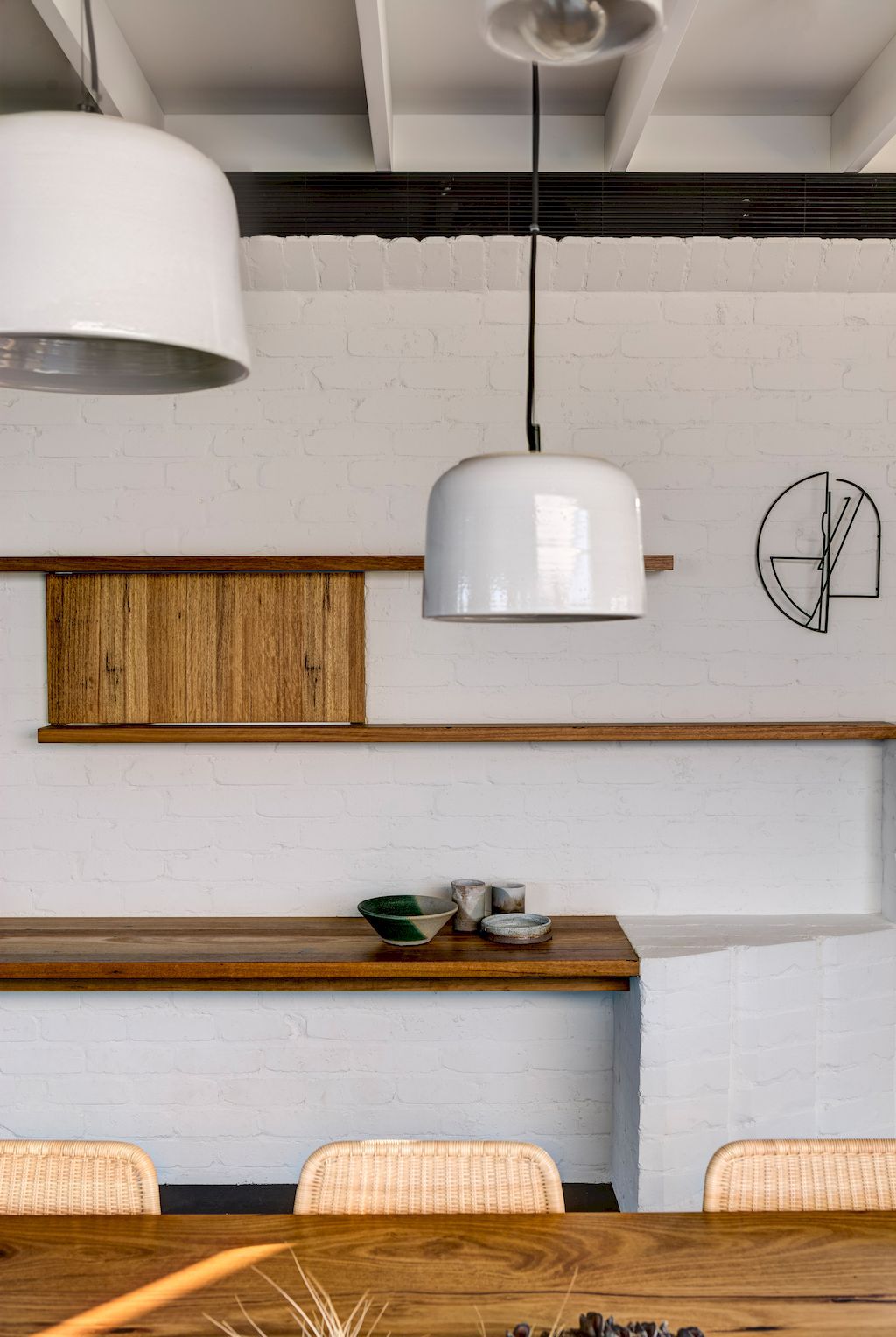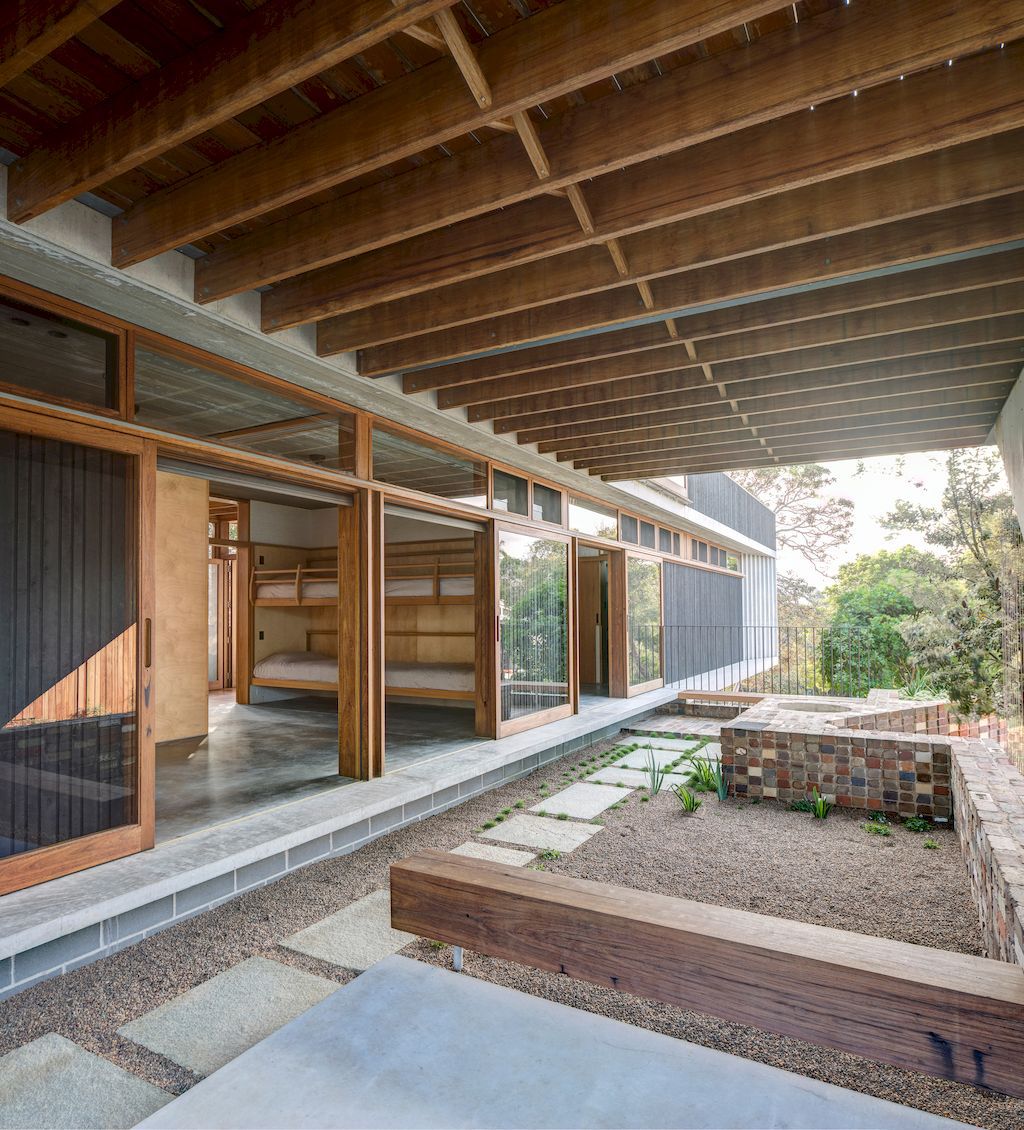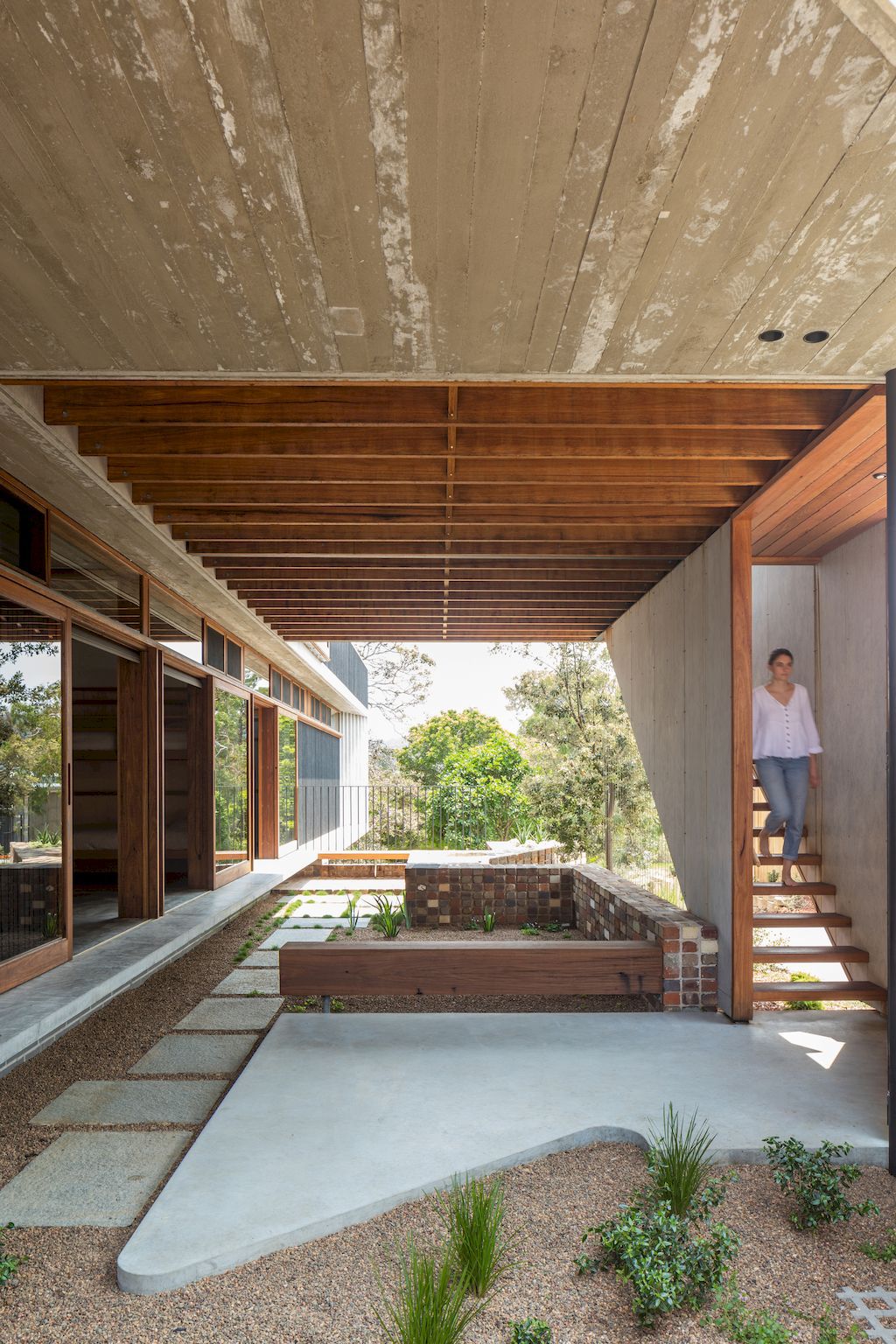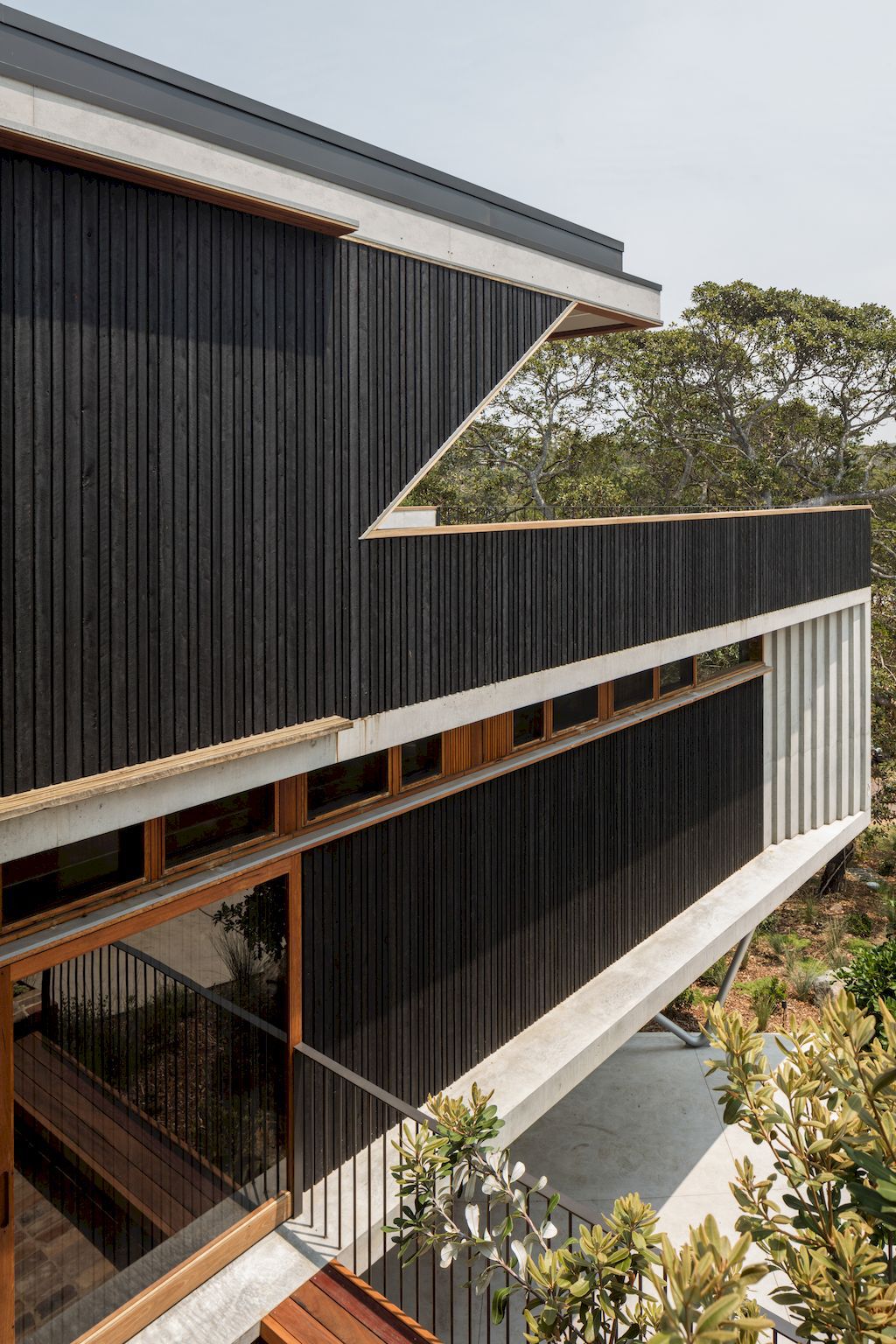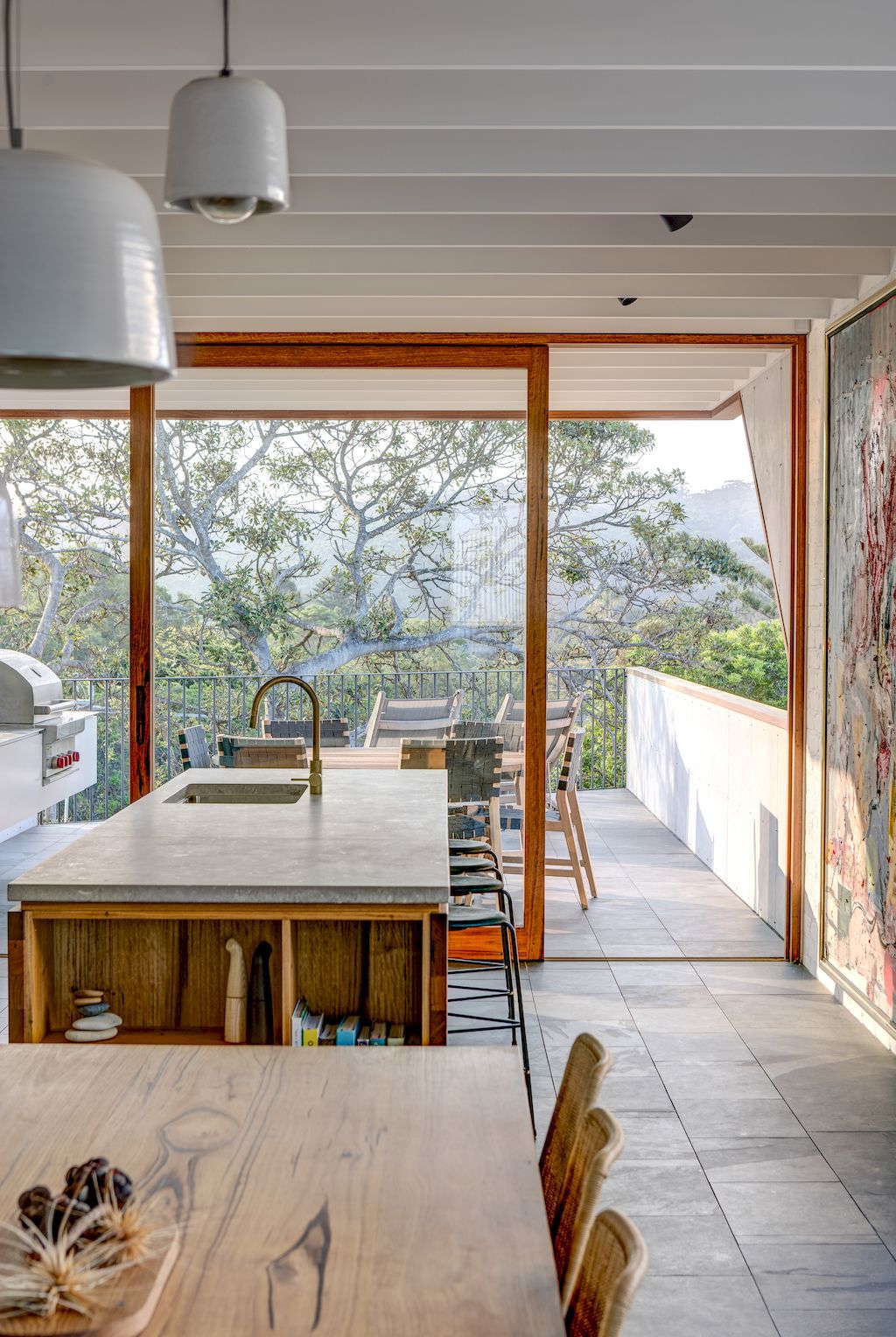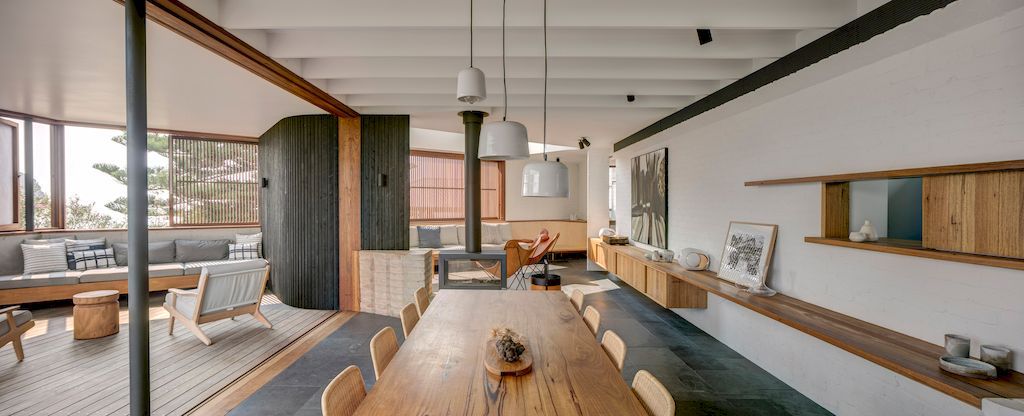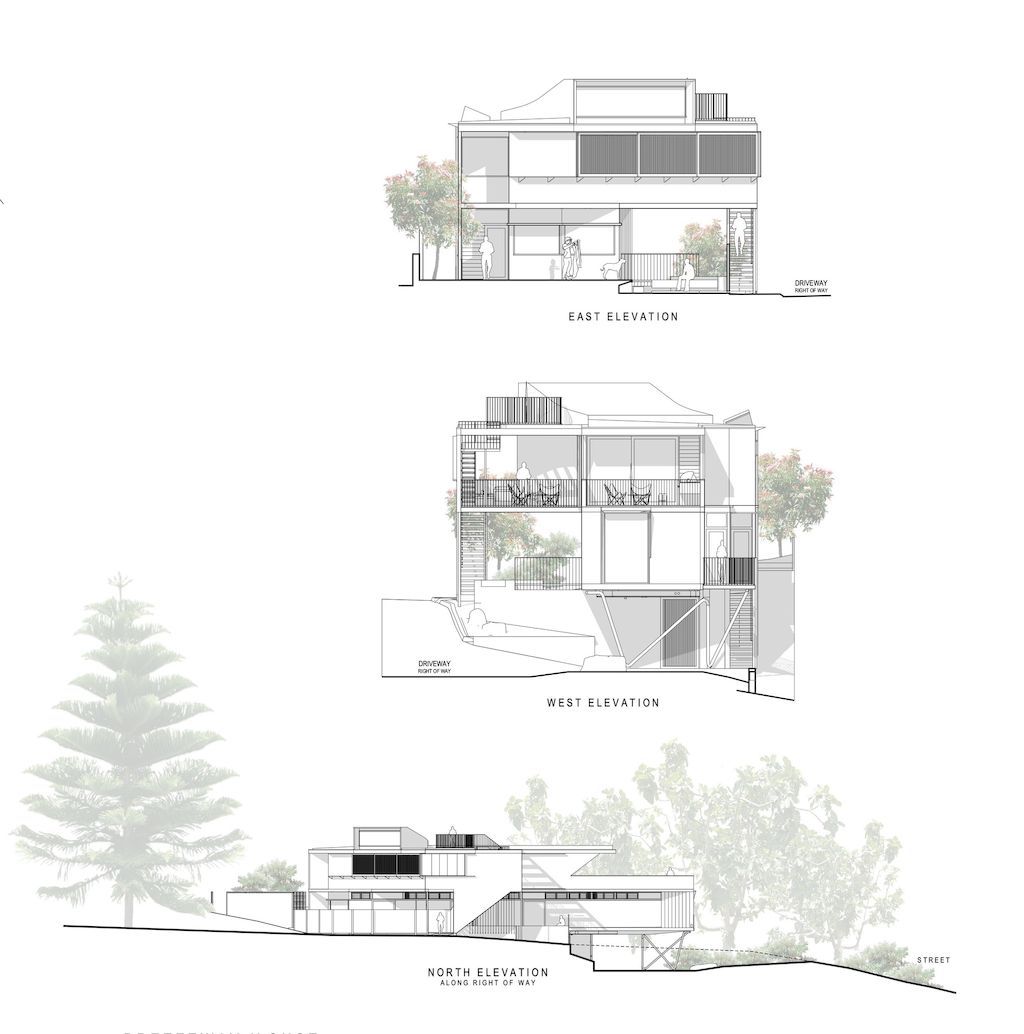 The Breezeway House Gallery:
Text by the Architects:  At the Breezeway House, refuge and prospect can be found in the garden between the pine trees and the figs. It offers a joyous and engaging destination for holidays by the beach. Where shelter, shade and connection to the landscape are prioritized. Situated on a complicated subdivided block with trapezoidal boundaries, cross easements and significant cross-fall, the linear building form stretched along the Southern boundary allowing a series of gardens to buffer neighboring buildings as well as moderate visibility of the house from the street.
Photo credit: Brett Boardman Photography| Source: David Boyle Architect
For more information about this project; please contact the Architecture firm :
– Add: 17 Como Parade Pretty Beach, NSW Australia, 2257
– Tel: +61 (2) 4360 1838
– Email: [email protected]
More Projects in Australia here:
---