Architecture Design of Britannia House
Description About The Project
Britannia House designed by Shugarman Architecture + Design Inc, located in Calgary, Alberta, in neighborhood with strict height restrictions. Hence, the designer raised it as high as possible while still respecting the restrictions. They also employed other means to give the house an open and airy feel. For example, they made use of floor to ceiling windows, they angled the roof up and out towards the valley and they created a below-grade garage which gives the impression of a taller building.
On the other hand, this beautiful single family home is situated on the East Bank of the Elbow river but the river valley view can only be enjoyed from the front porch. Then, adding one more restriction for the architects to deal with. The response to that was to create a large covered front yard and create privacy screens along the sidewalk.
In addition to this, the form of the house has two divergent expressions. One is the expansive space of the living area with its floor to ceiling windows and an expressive roof. The other is a more architecturally subdued linear form that contains the group of smaller rooms, such as the den and bedrooms. Between these two contrasting forms, lies the entrance to the house. Once insides, the interior is bright, airy and open towards the outside all while maintaining a comfortable and intimate ambiance.
The Architecture Design Project Information: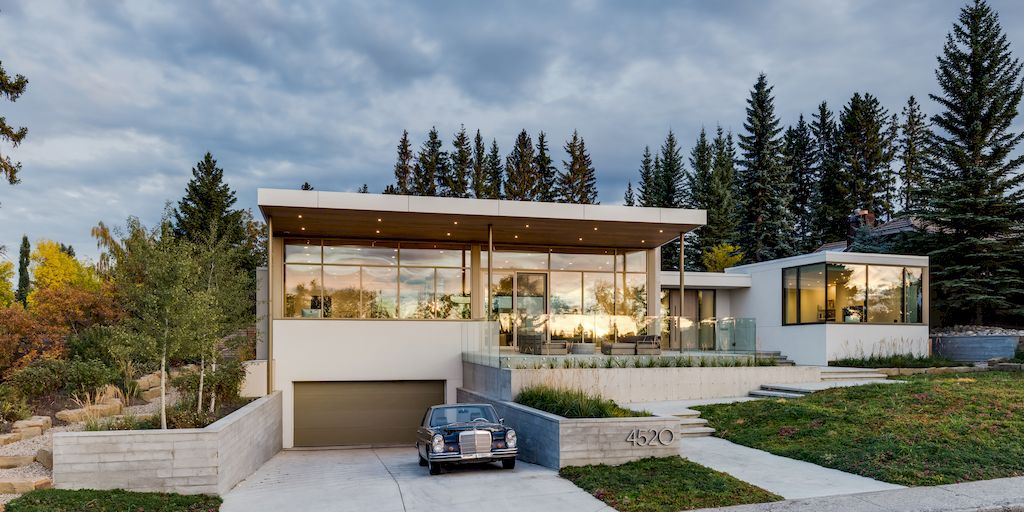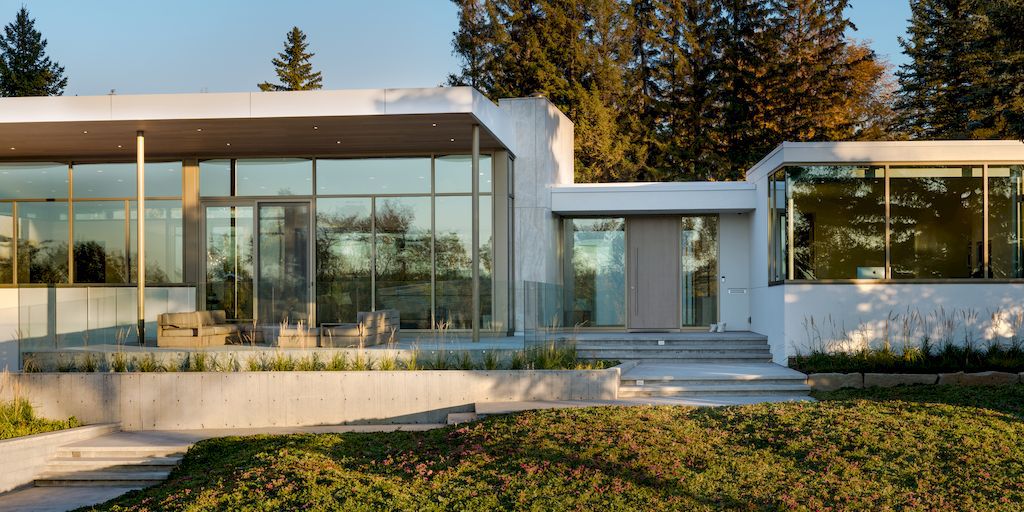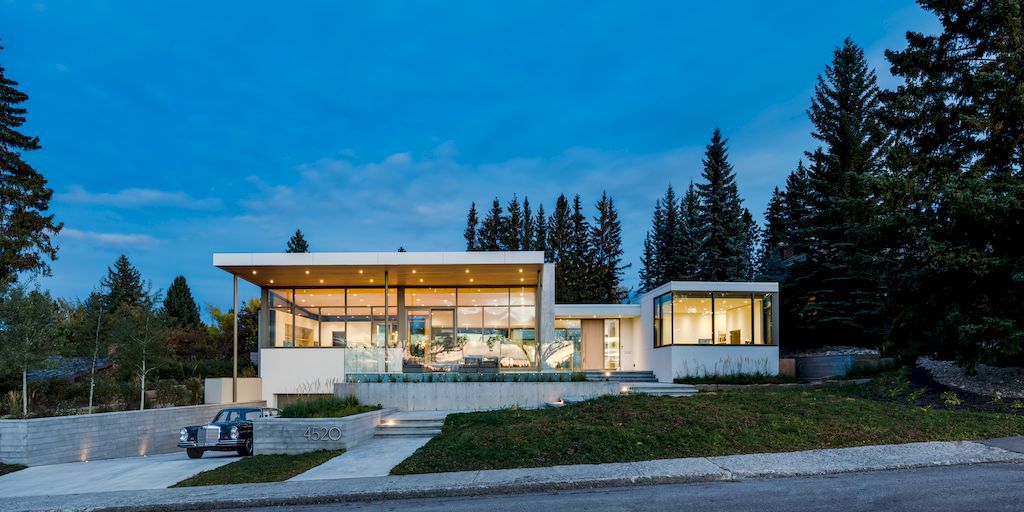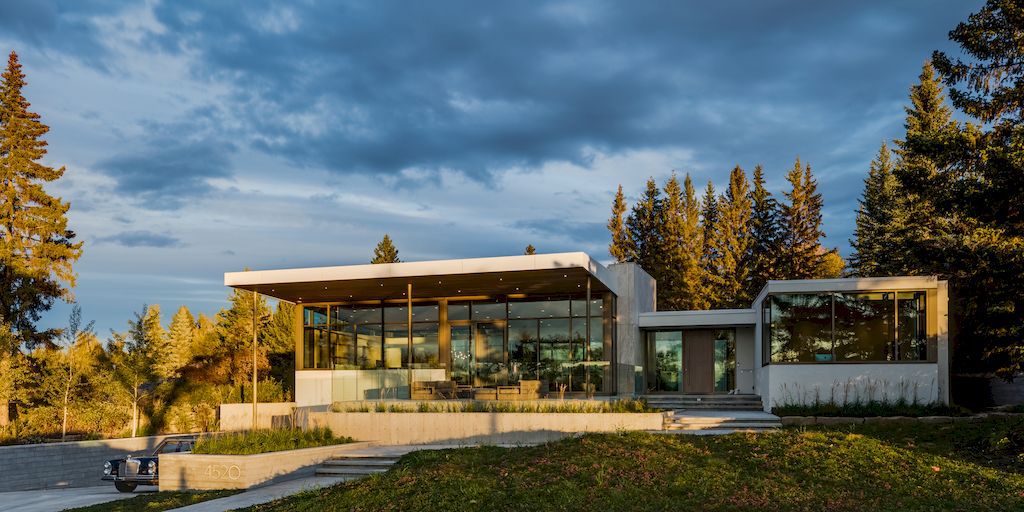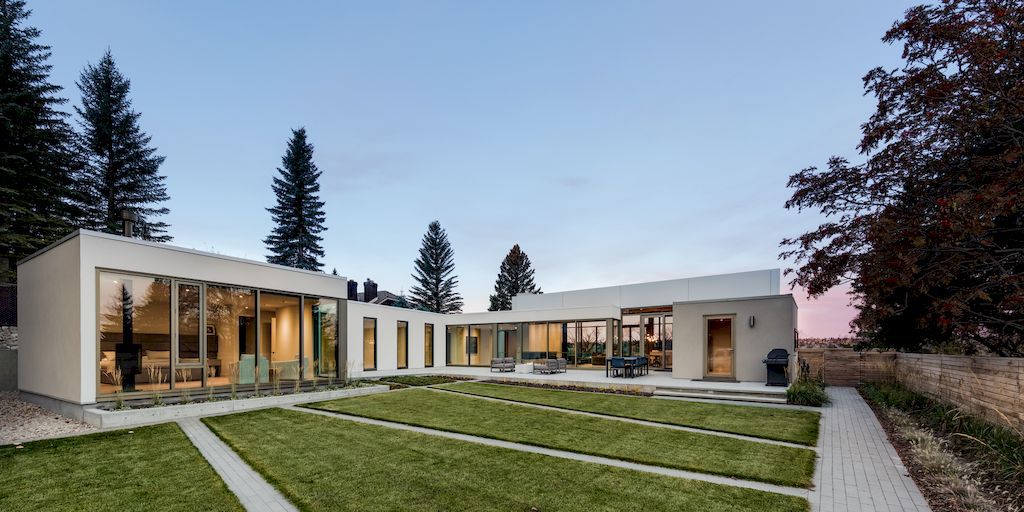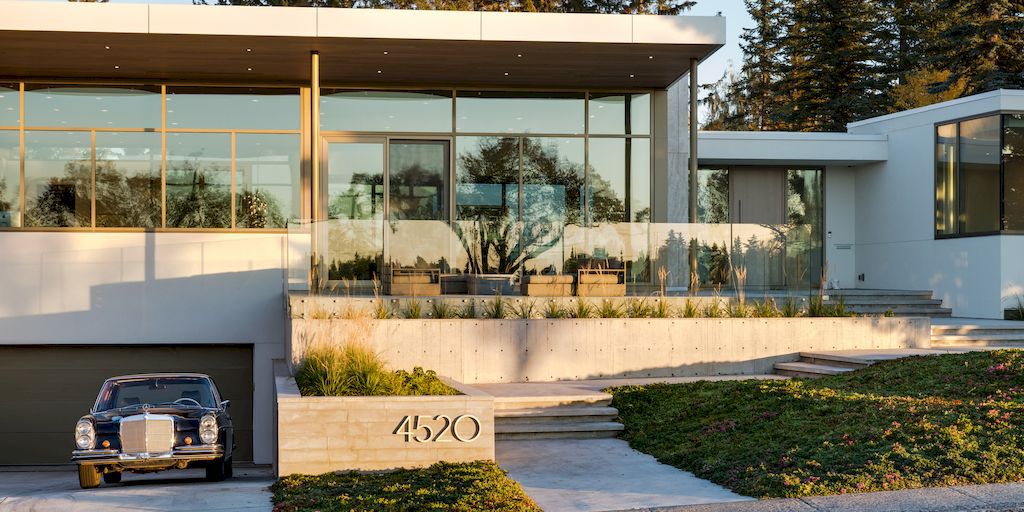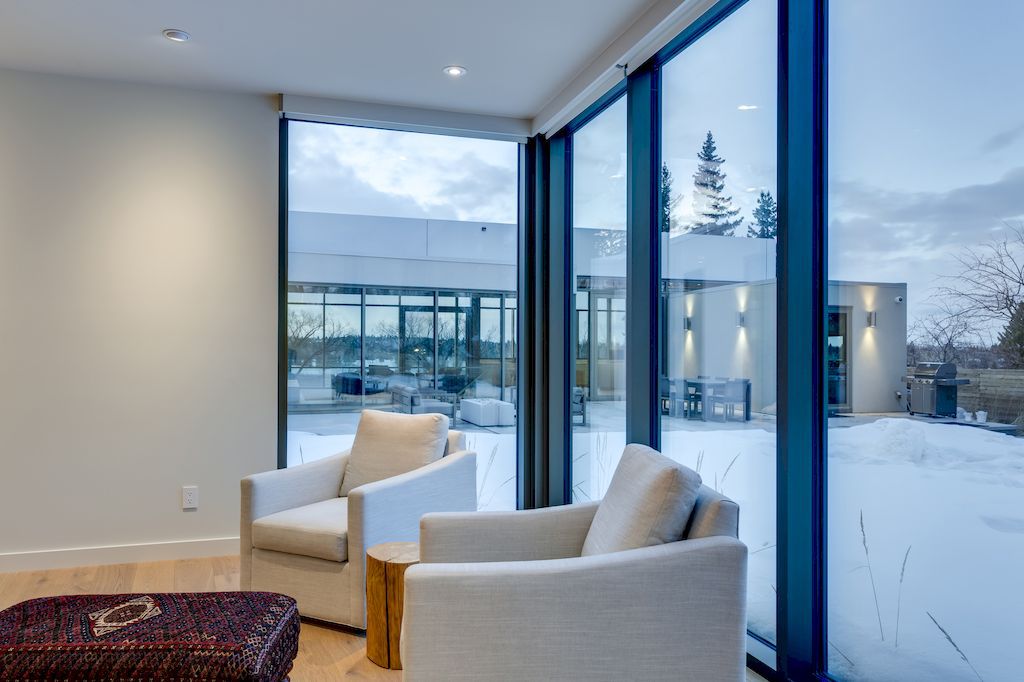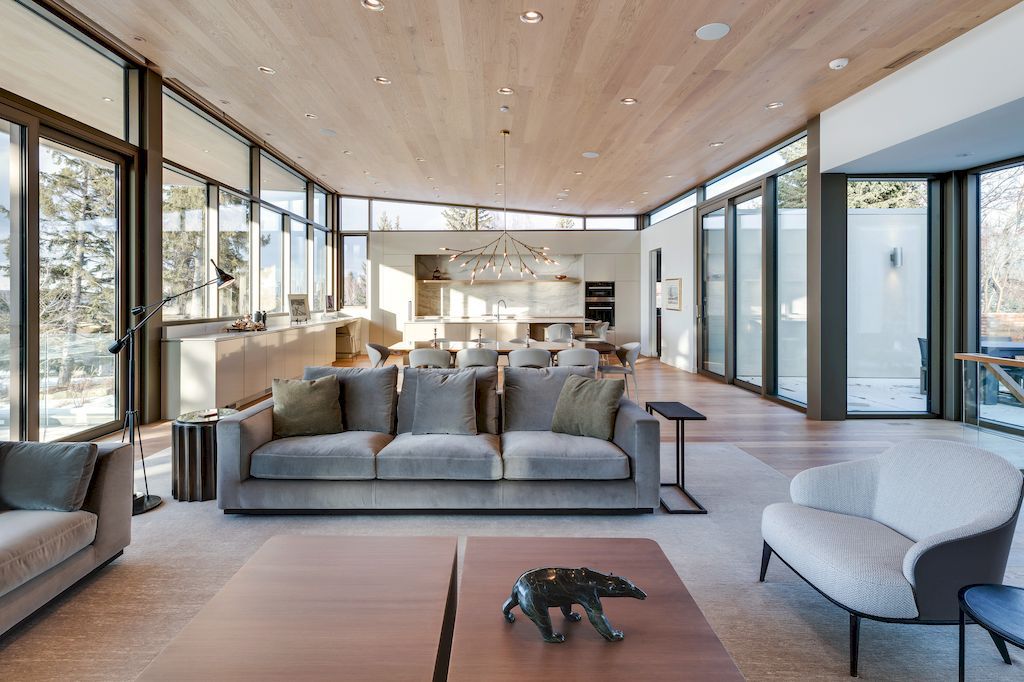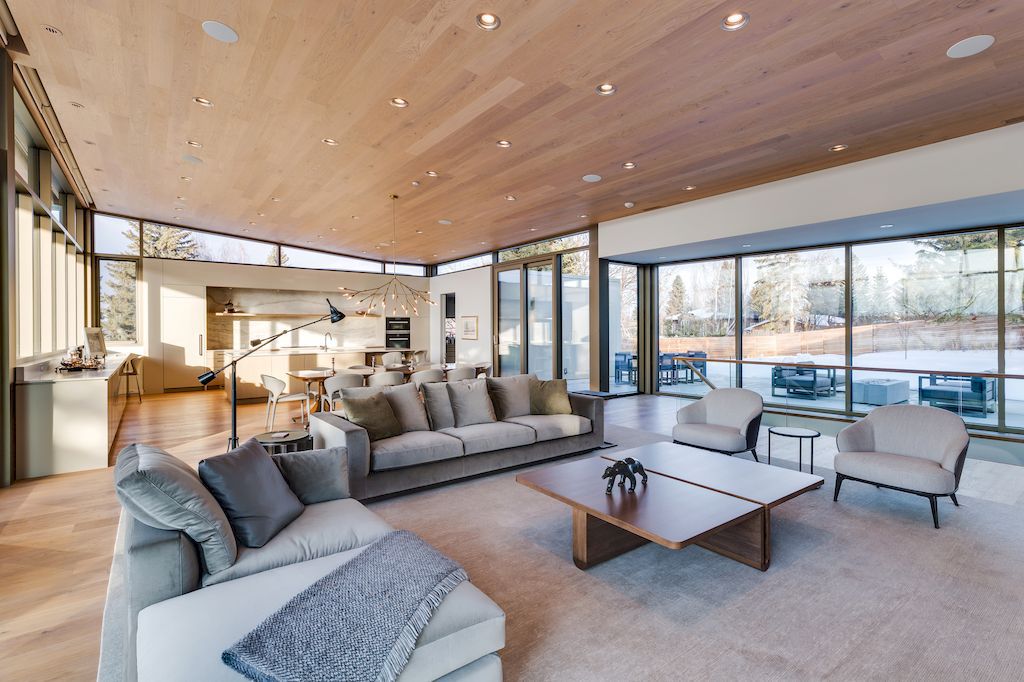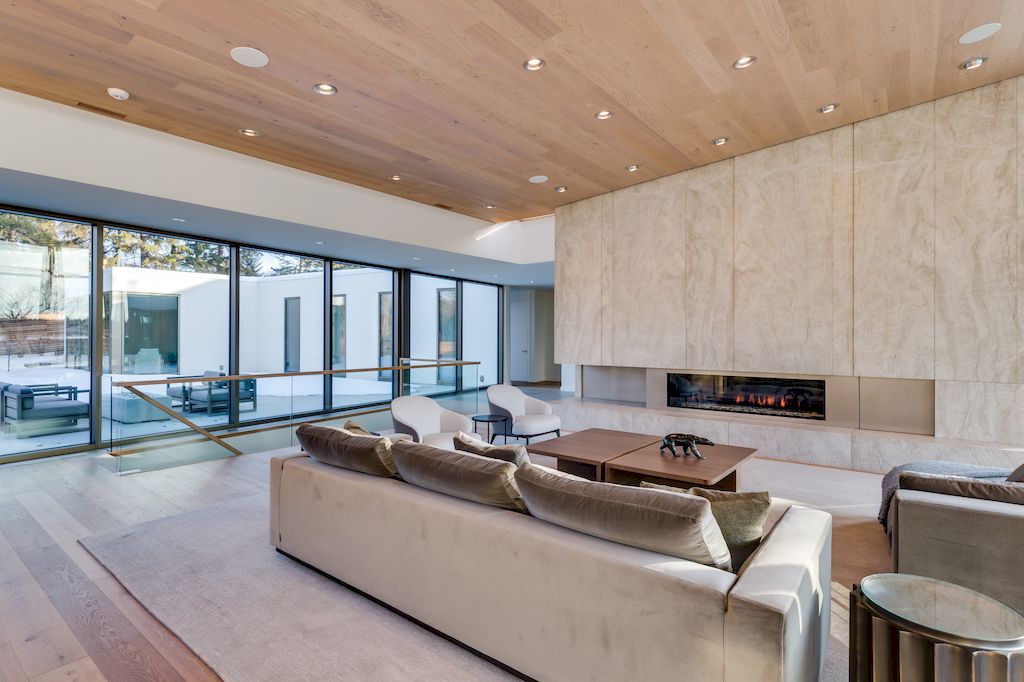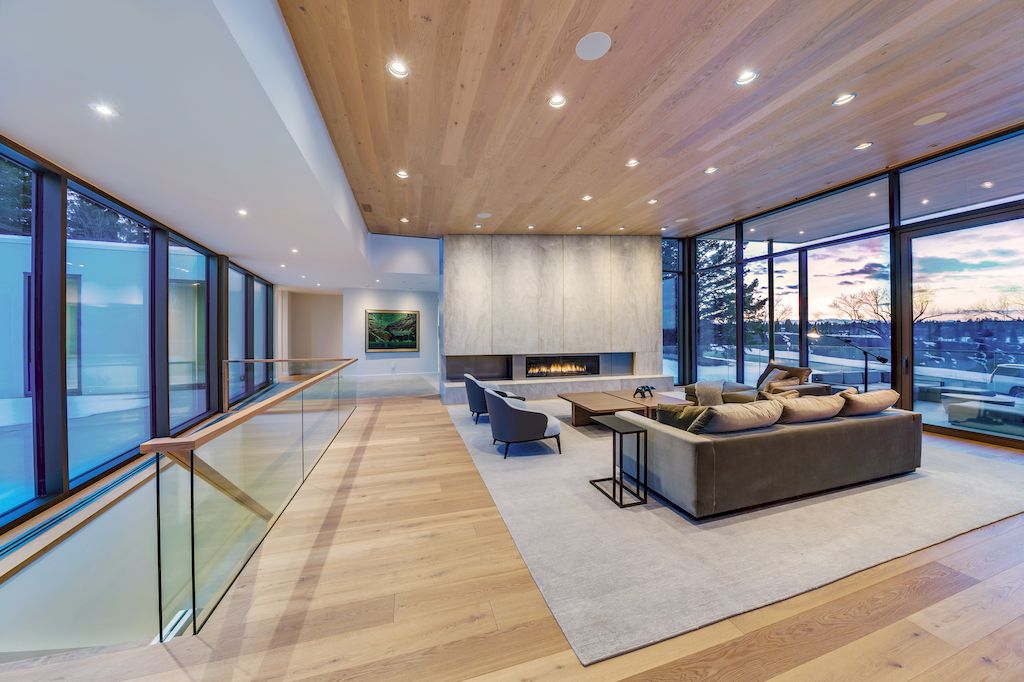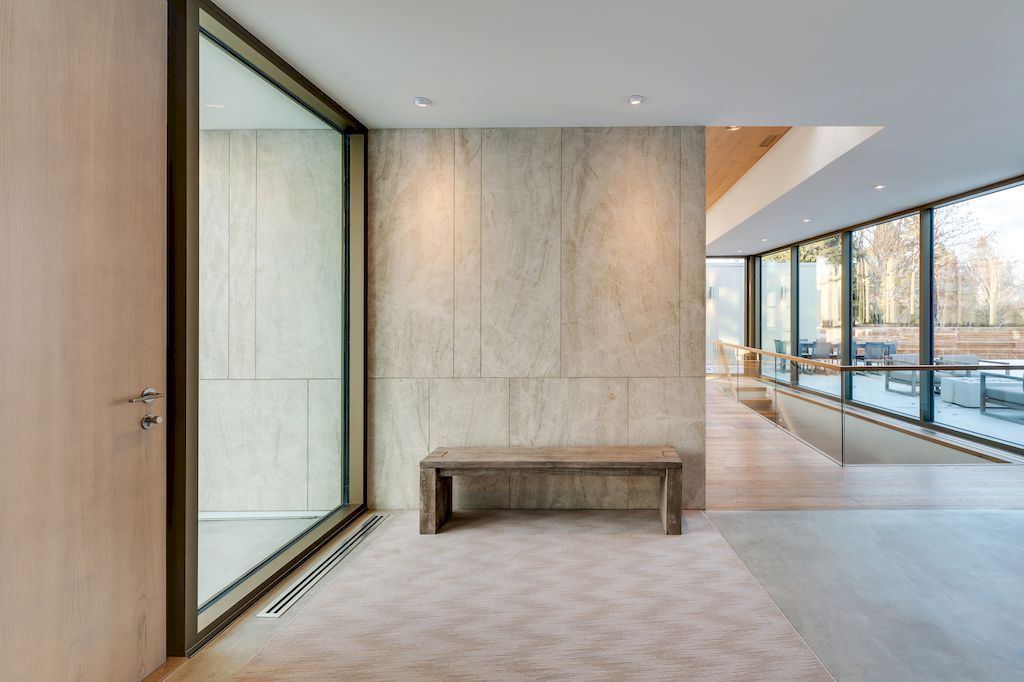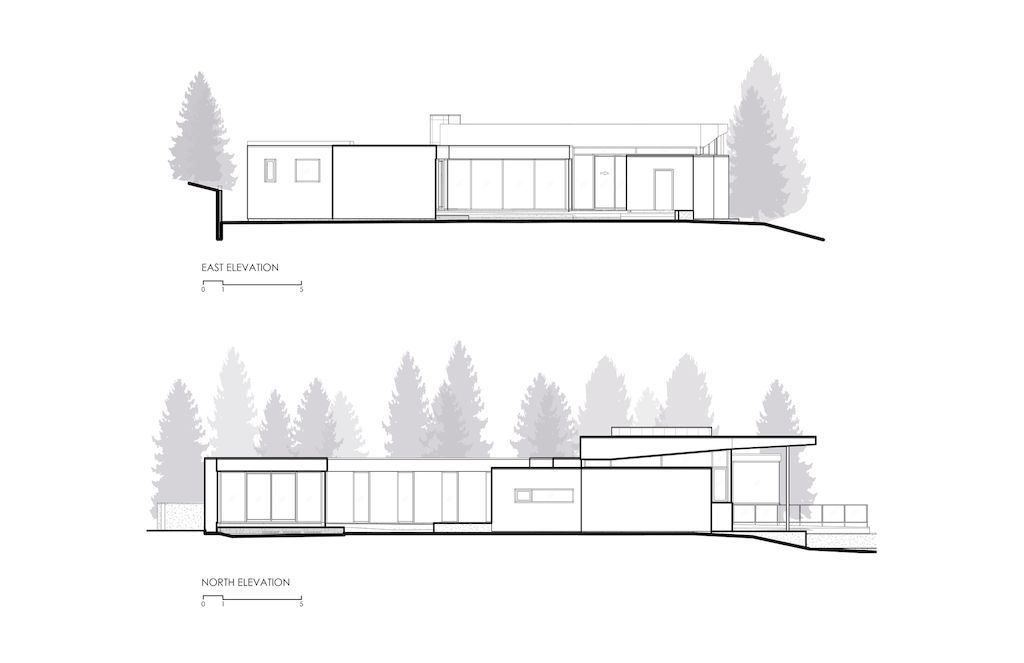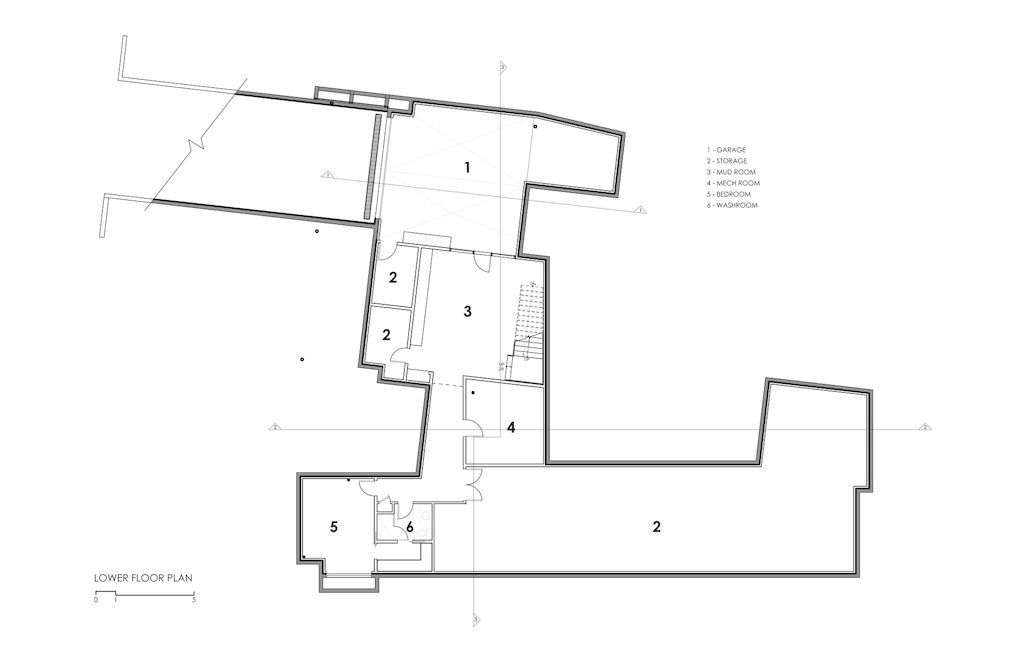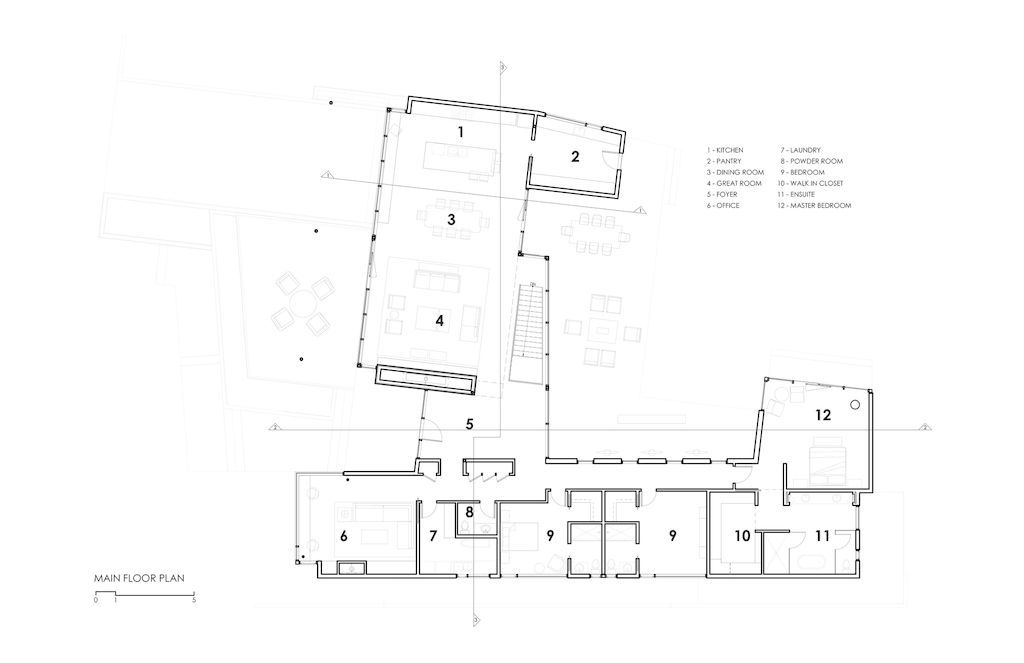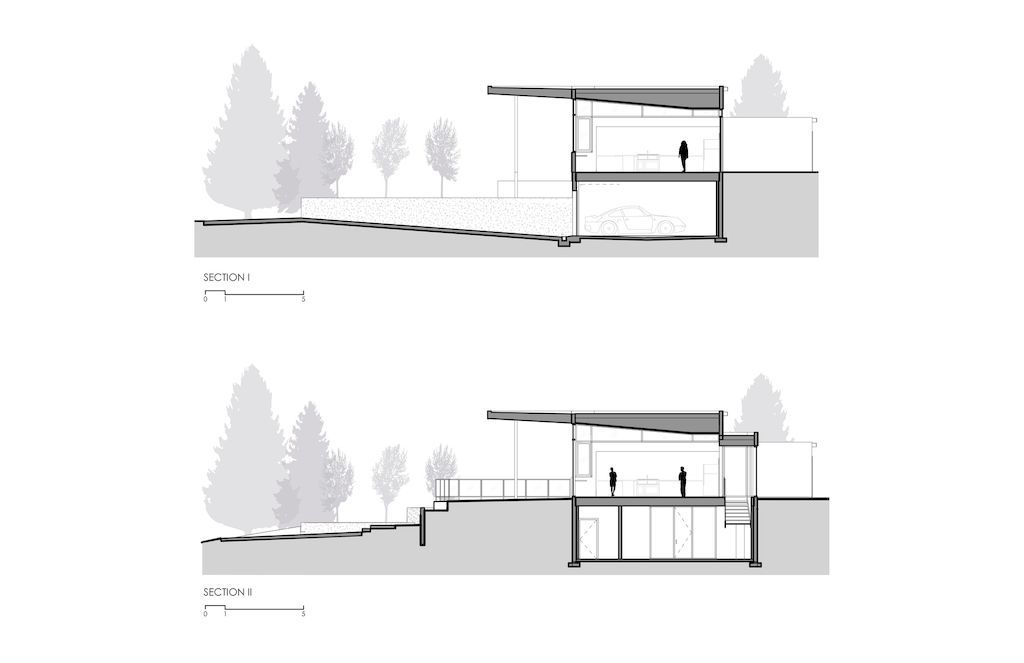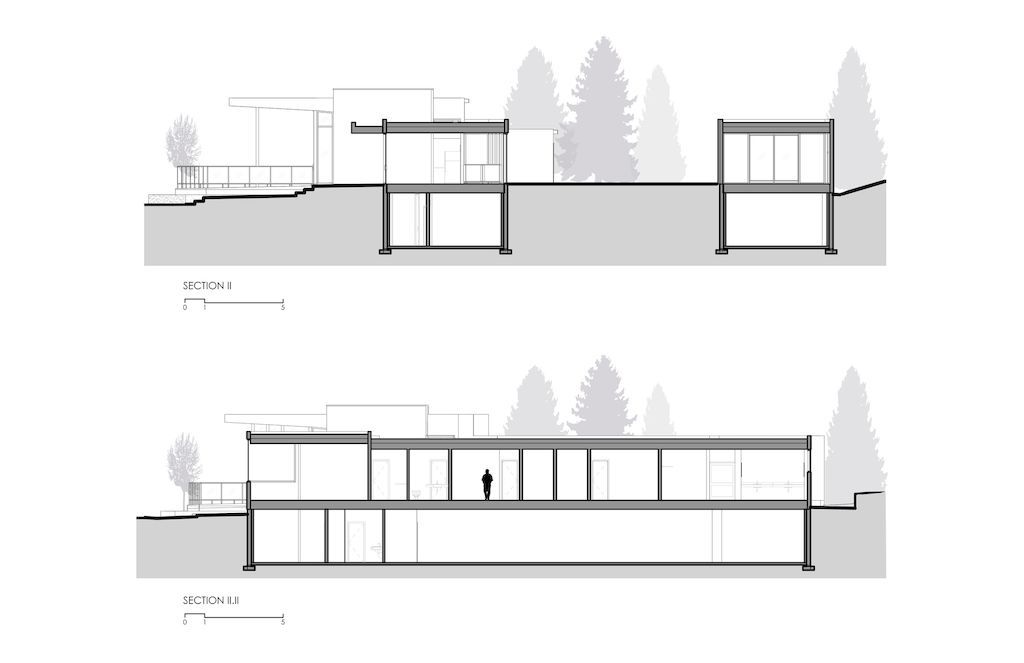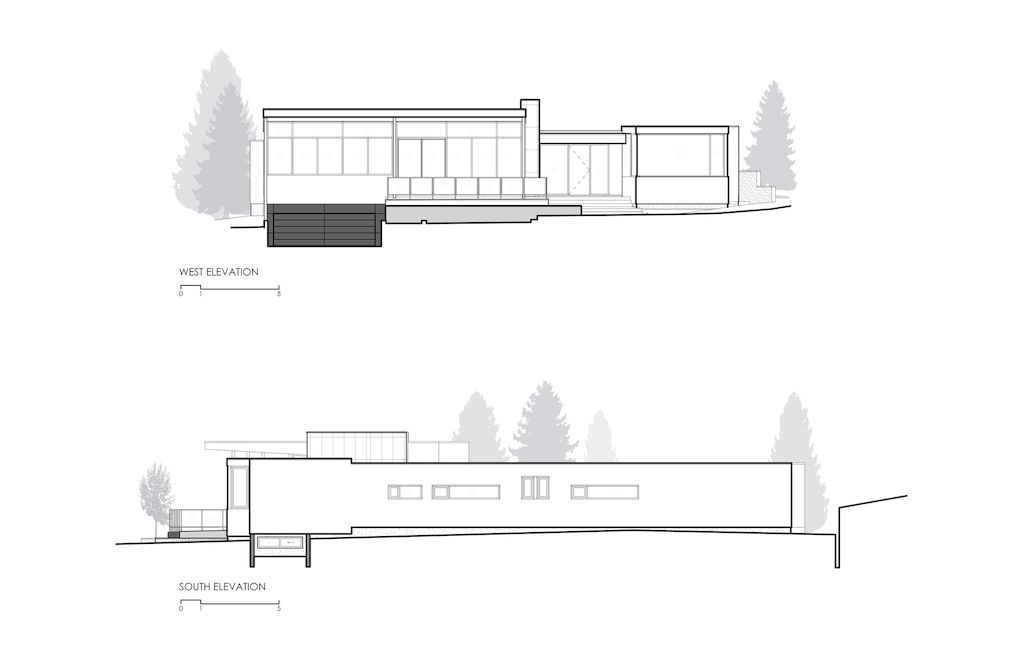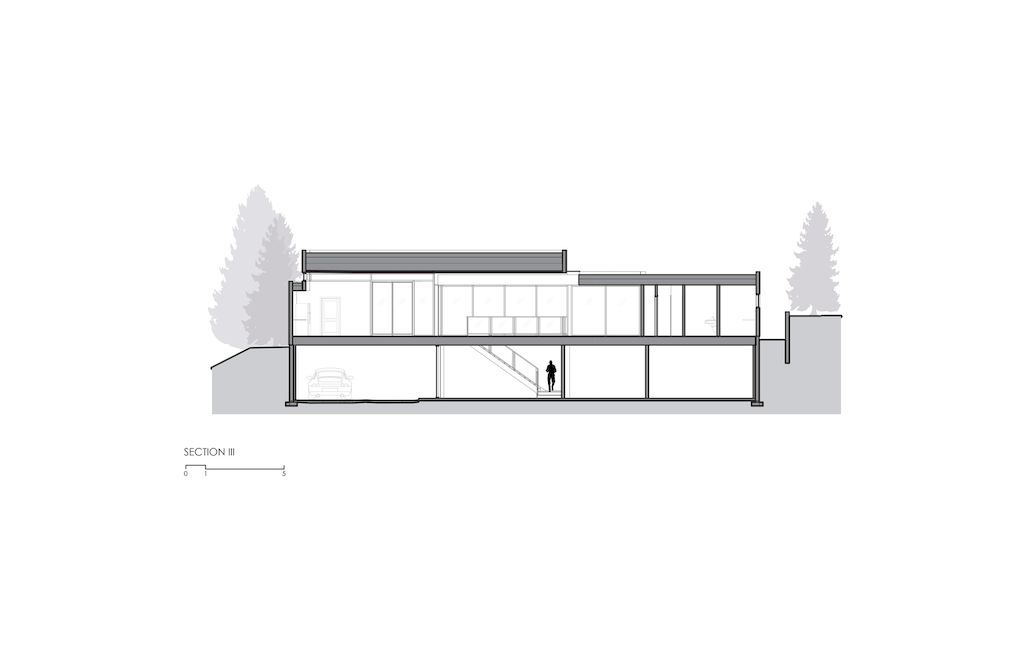 The Britannia House Gallery:
Text by the Architects: The Britannia Residence sits atop the east bank of the Elbow River in southeast Calgary, Alberta. Architecturally, the residence challenges traditional planning typologies of private and open spaces within a single-family dwelling. In many contemporary neighborhoods, the preference for family outdoor living is toward the more private back yard, as opposed to prioritizing the front porch as was done in the past.
Photo credit: David Troyer| Source: Shugarman Architecture + Design Inc
For more information about this project; please contact the Architecture firm :
– Add: 1900 11 St SE, Calgary, AB T2G 3G2, Canada
– Tel: +1 403-230-0601
– Email: [email protected]
More Projects in Canada here:
---