Collins Beach House, designed by Tobias Partners who has a reputation for clearly resolved and finely crafted projects, owns the finest Sydney architecture. This new house in Manly is situated above Collins Beach, where it makes and offers the most of its spectacular Sydney Harbour setting. Obviously, the unusual shaped site posed several challenges. The views are to the South; neighbours crowd in on the East, West and Northern sides; and – despite its urban setting – the house was subject to bushfire controls. However, with many years of experience and talent, the architect's response to overcomes all of these constraints by creating a series of three volumes arranged at angles to each other. These capture views and define various external spaces including a pool, patio and private outdoor entertaining spaces.
The kitchen and service areas located at the heart of the home, with living and guest spaces positioned on either side. Upstairs, the family's private zone – which includes bedrooms, bathrooms and a lounge, study area – captures expansive vistas across Collins Beach and North Head. This house is intrinsically connected to its surrounding gardens and adjacent bushland. Also, a wildlife corridor provides refuge for the local bandicoot population. Besides, doors and windows rarely closed. Hence, the boundaries between inside and outside erased. Yet even with this level of transparency between the house and the site, the house retains warmth and a sense of protection.
The Architecture Design Project Information:
Project Name: Collins Beach House
Location: Australia
Project Year: 2020
Area: 580 m²
Designed by: Tobias Partners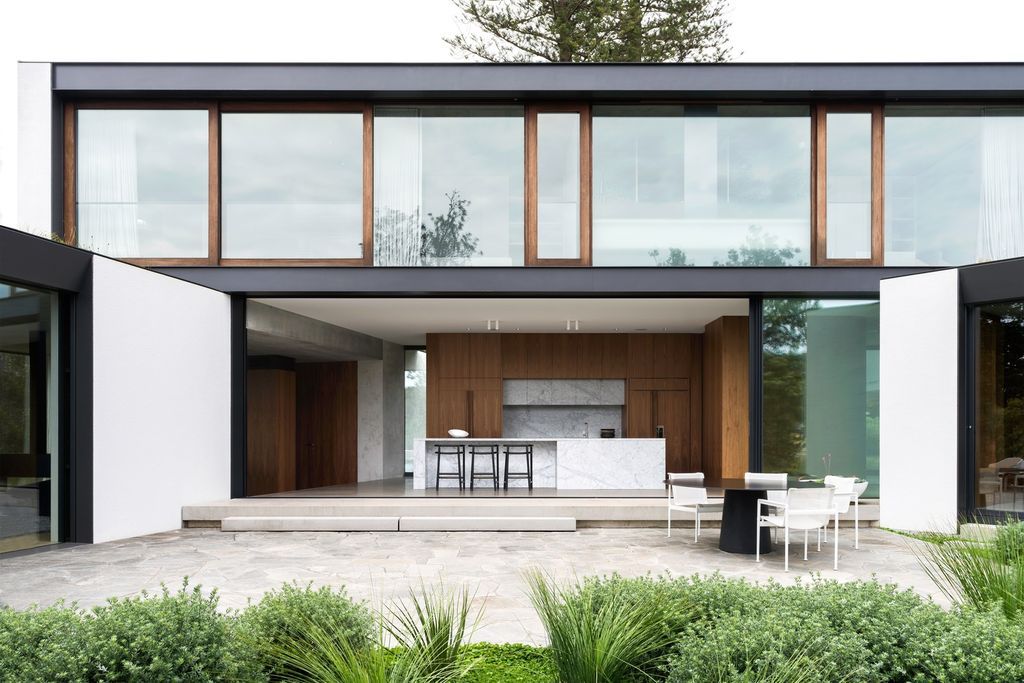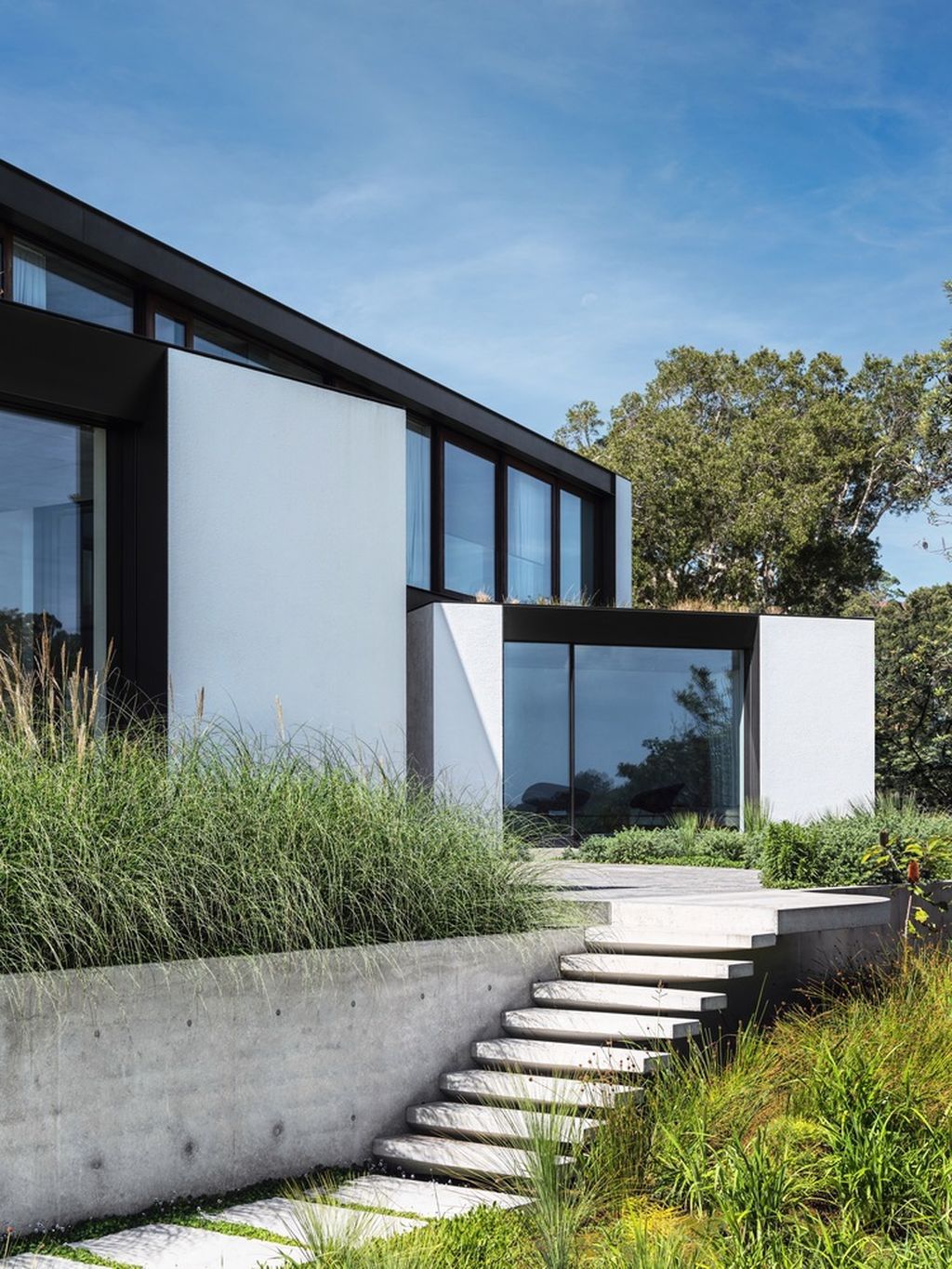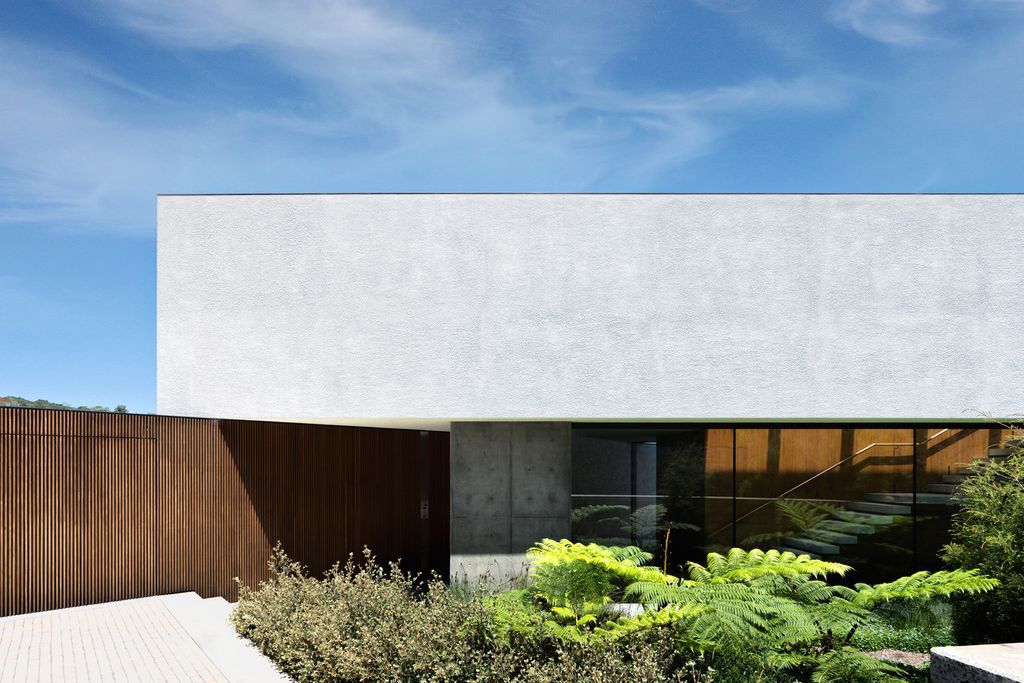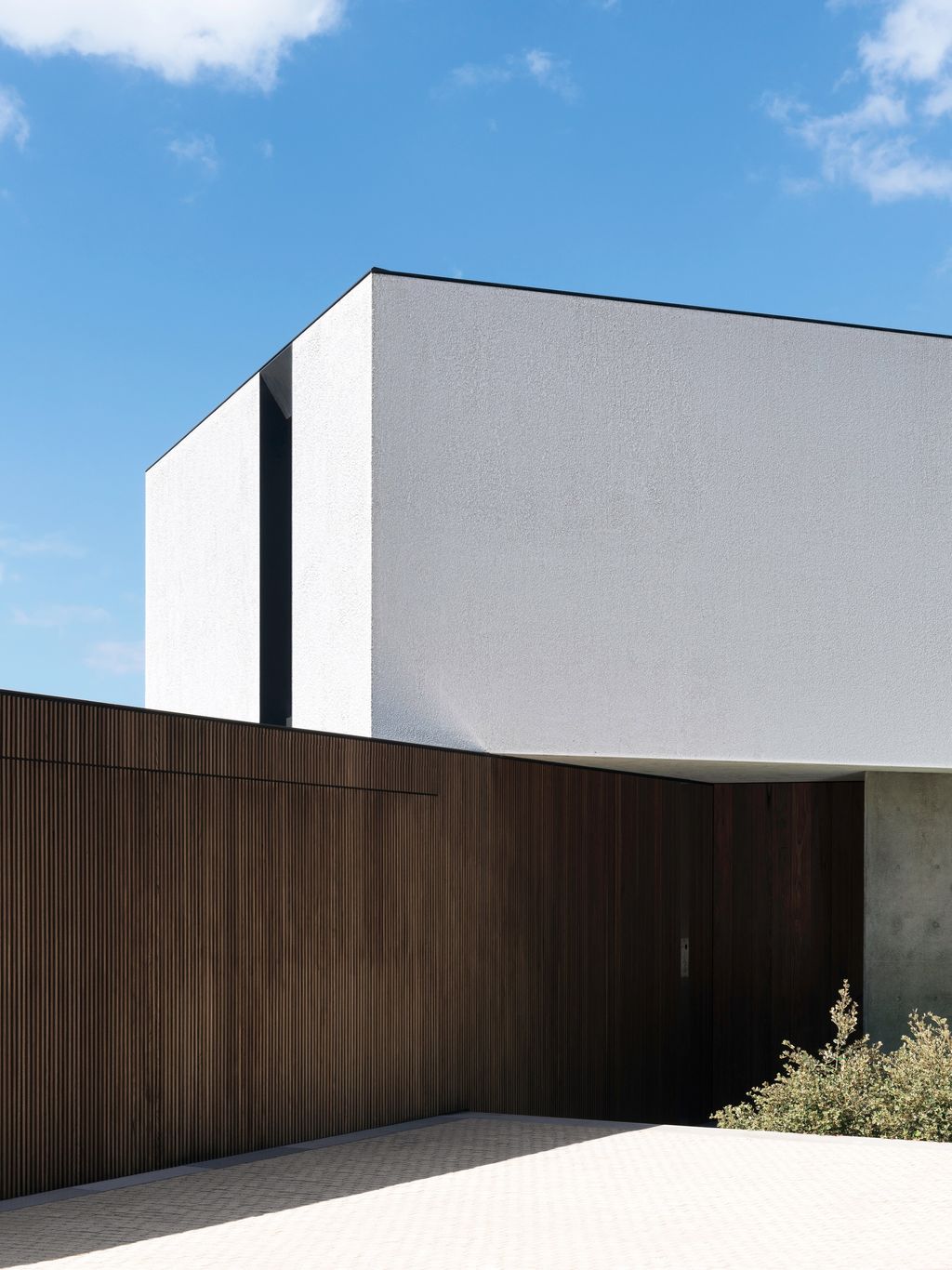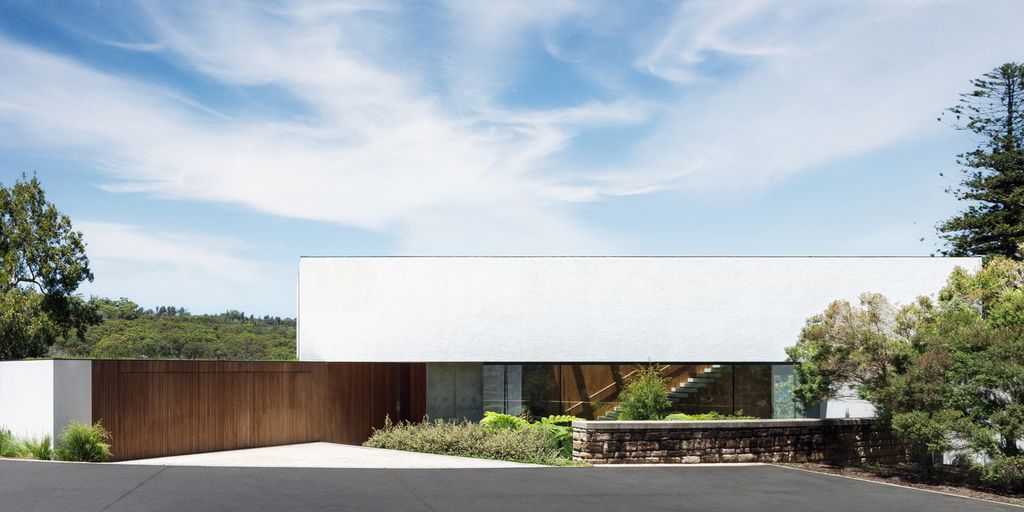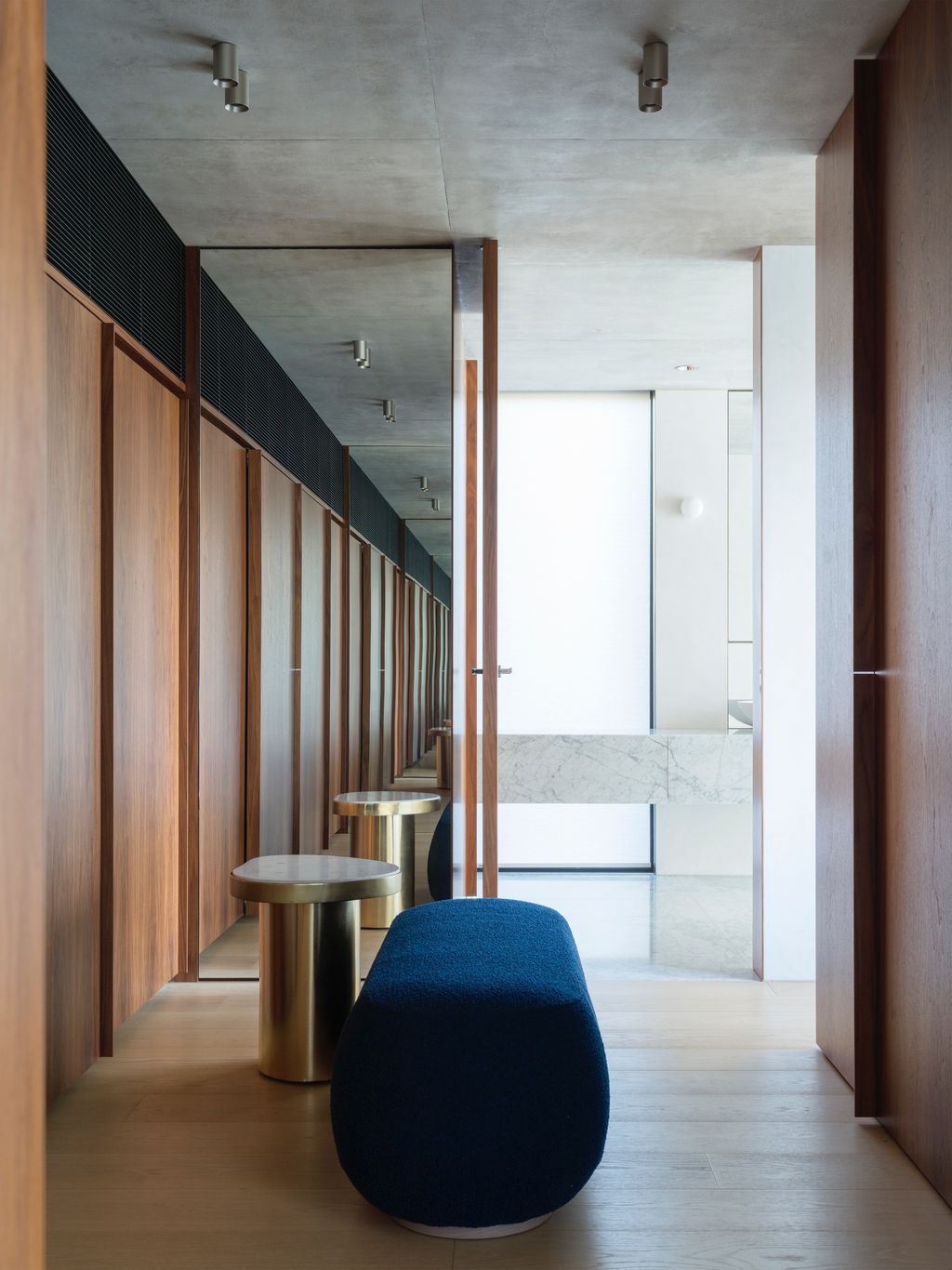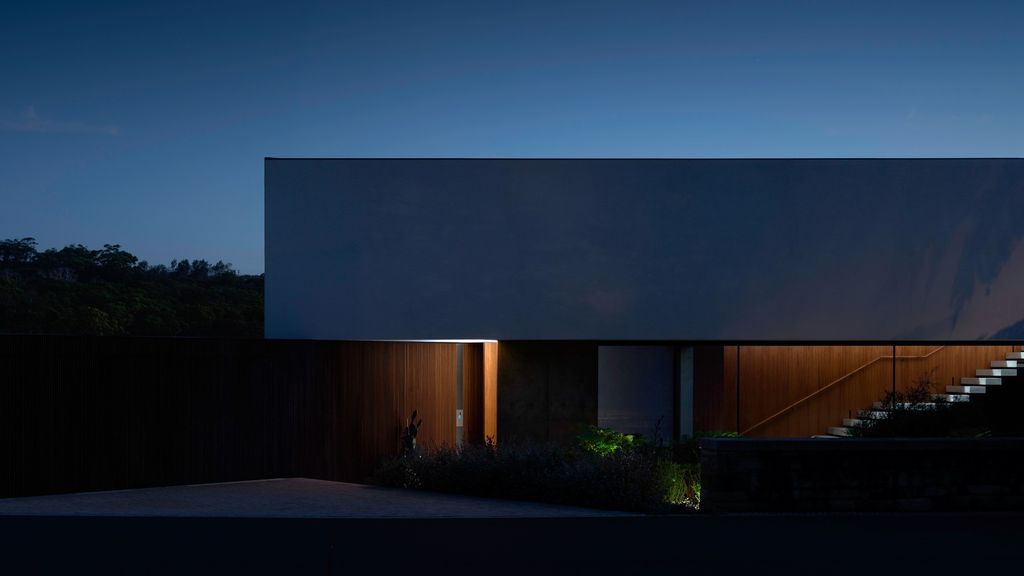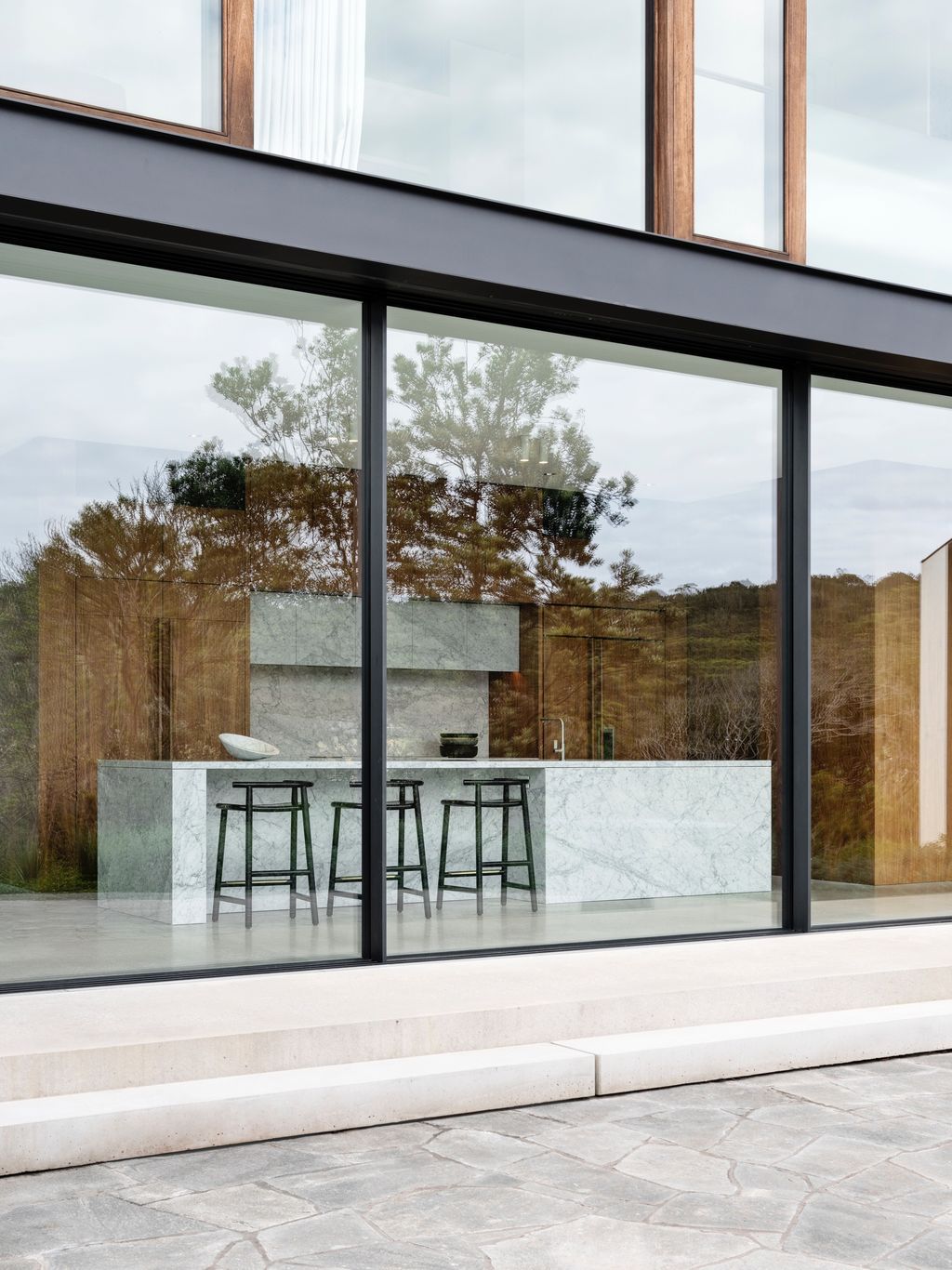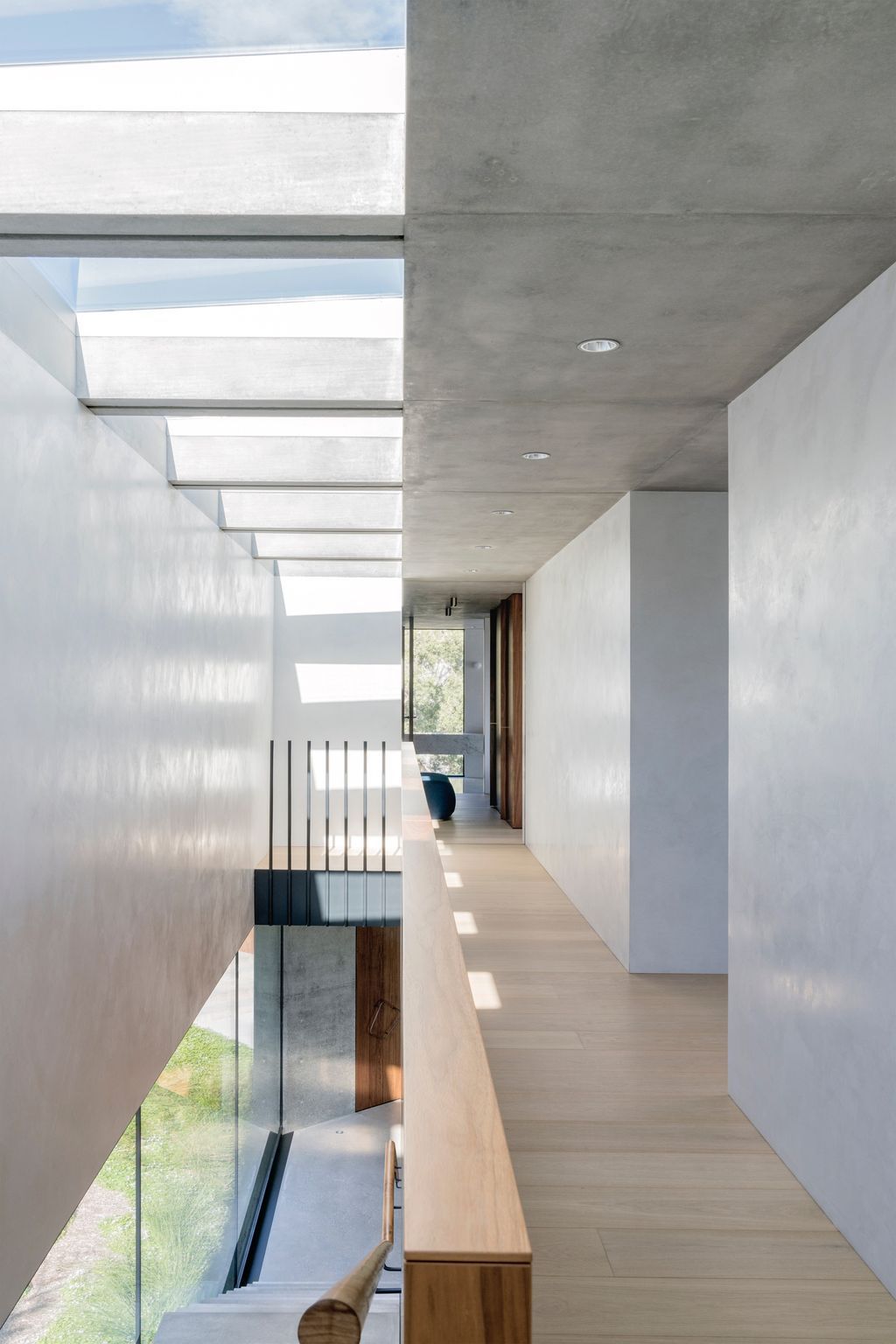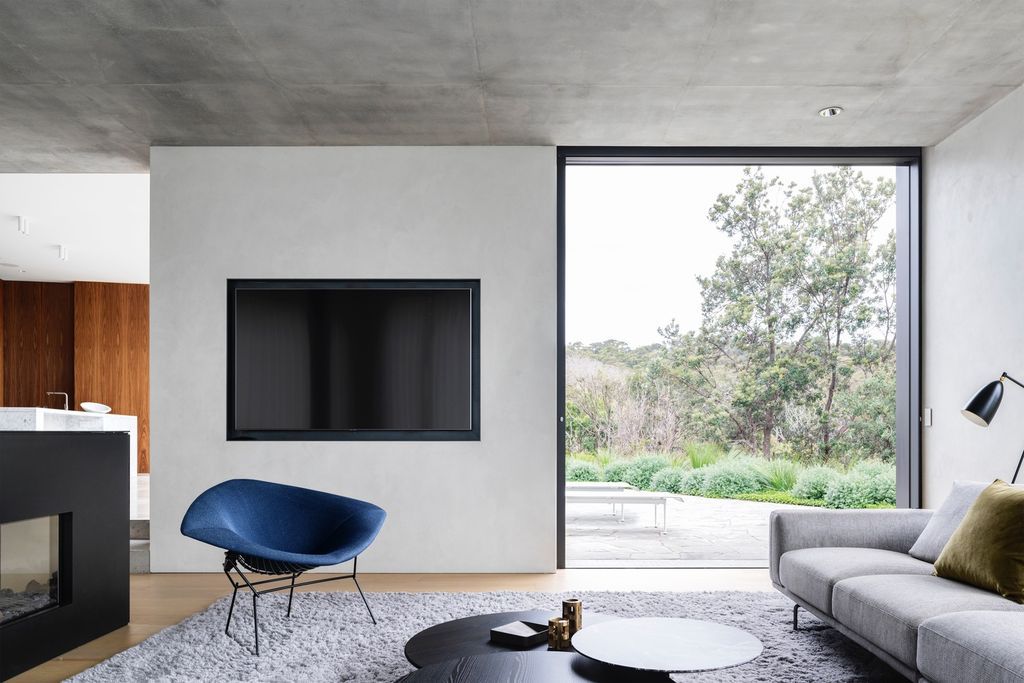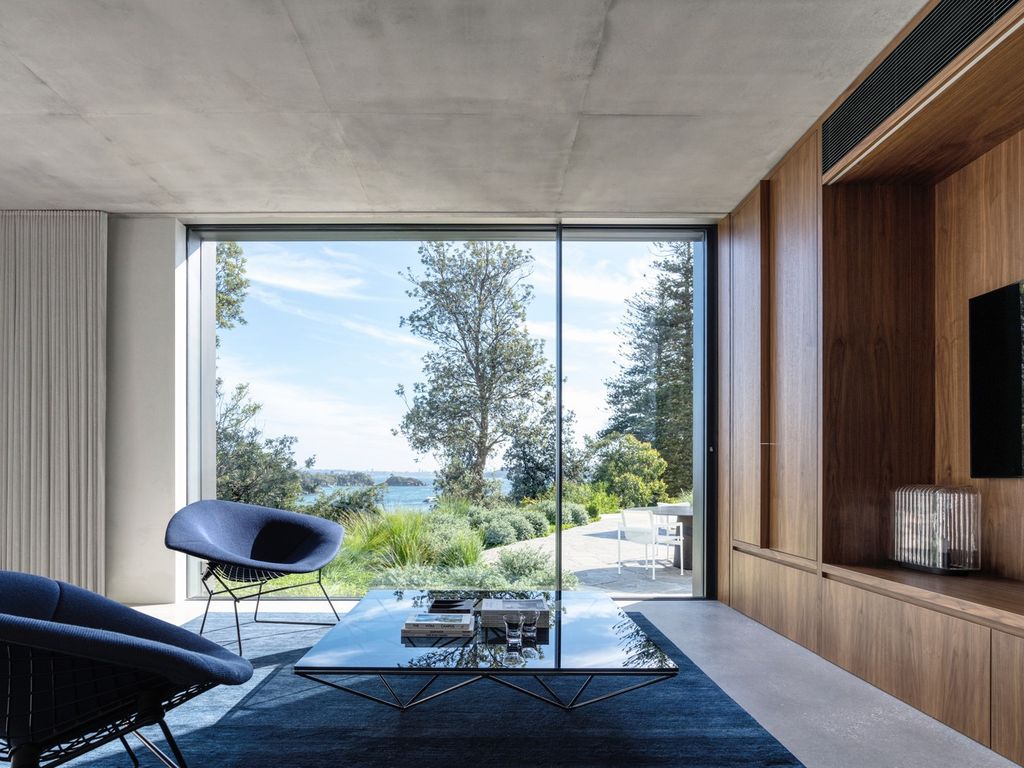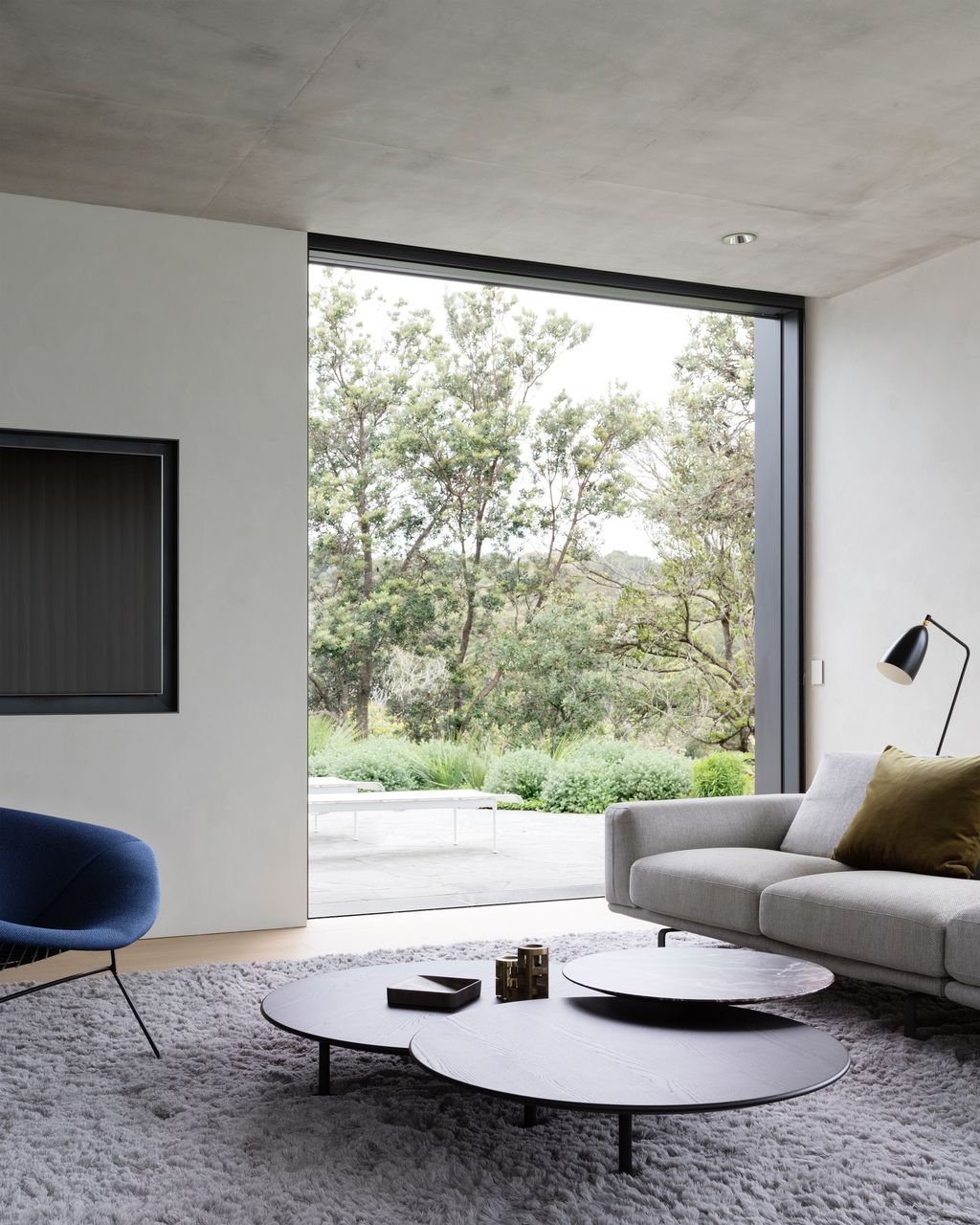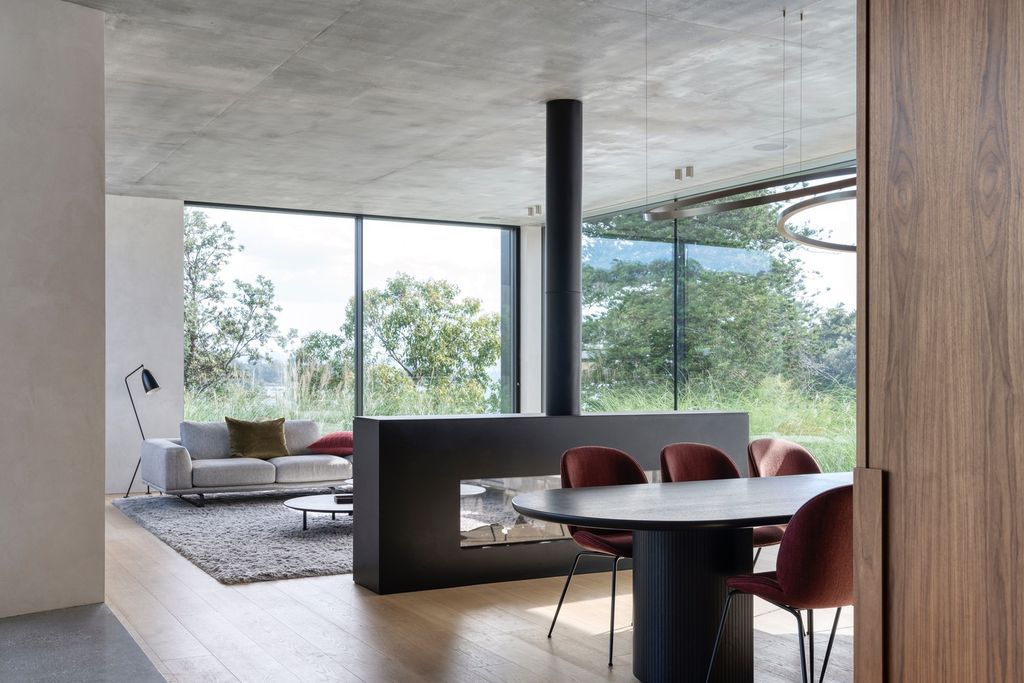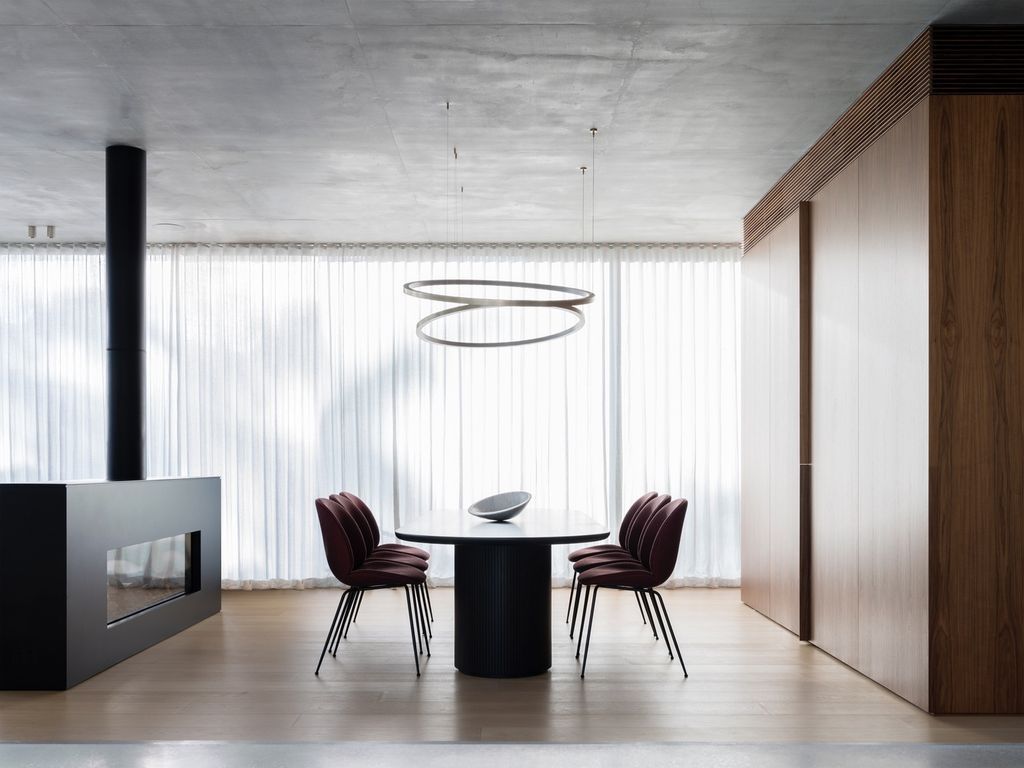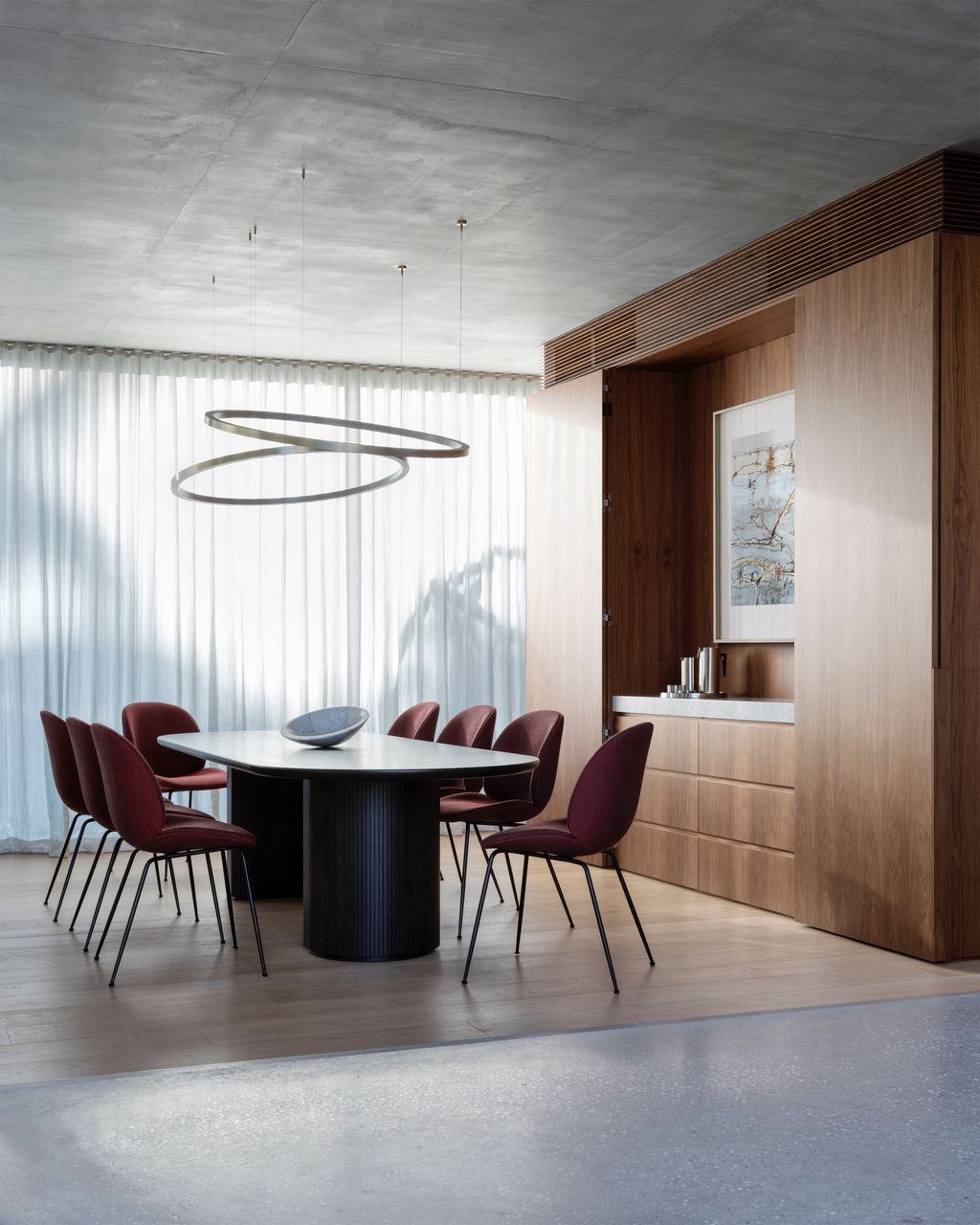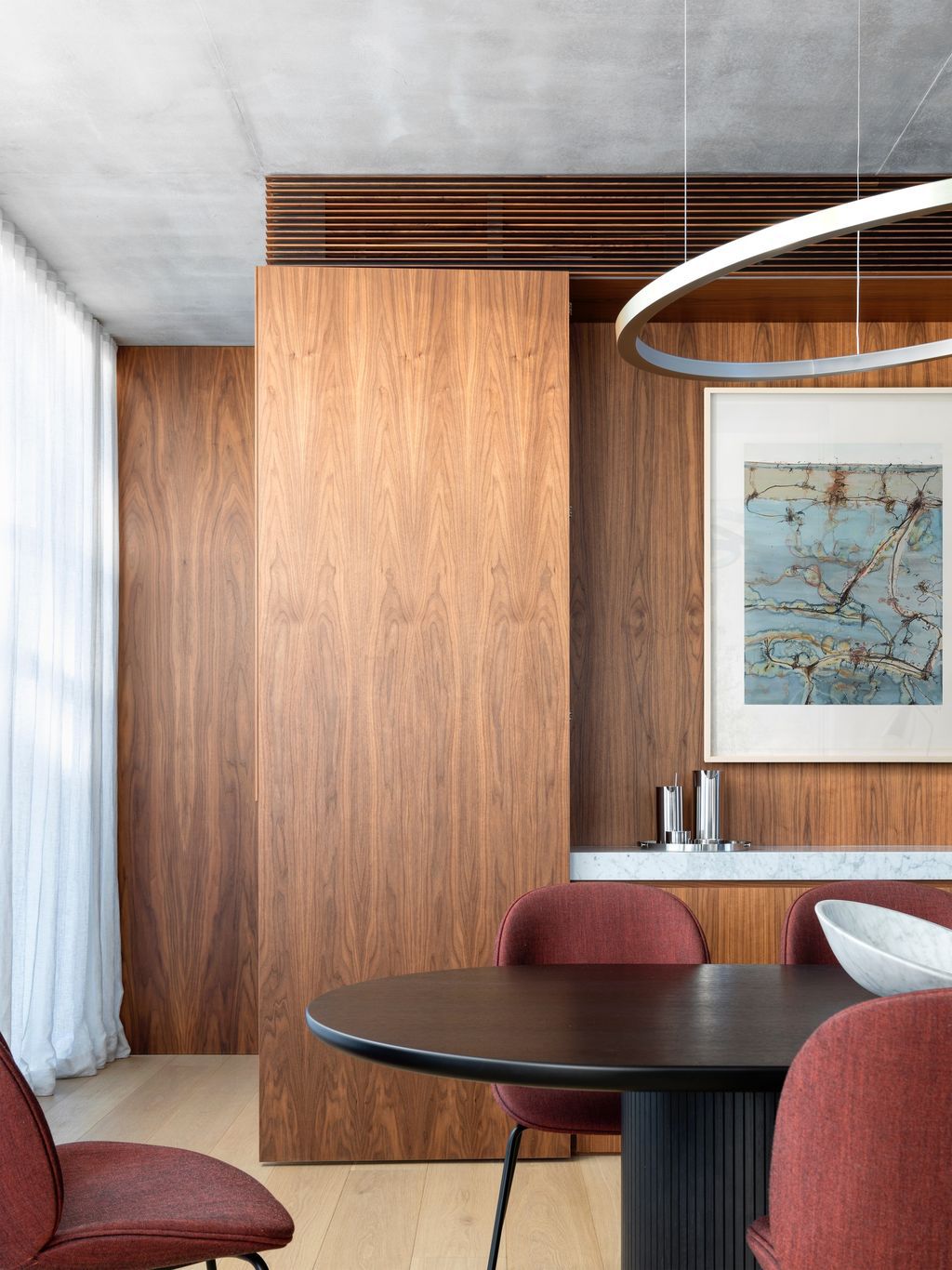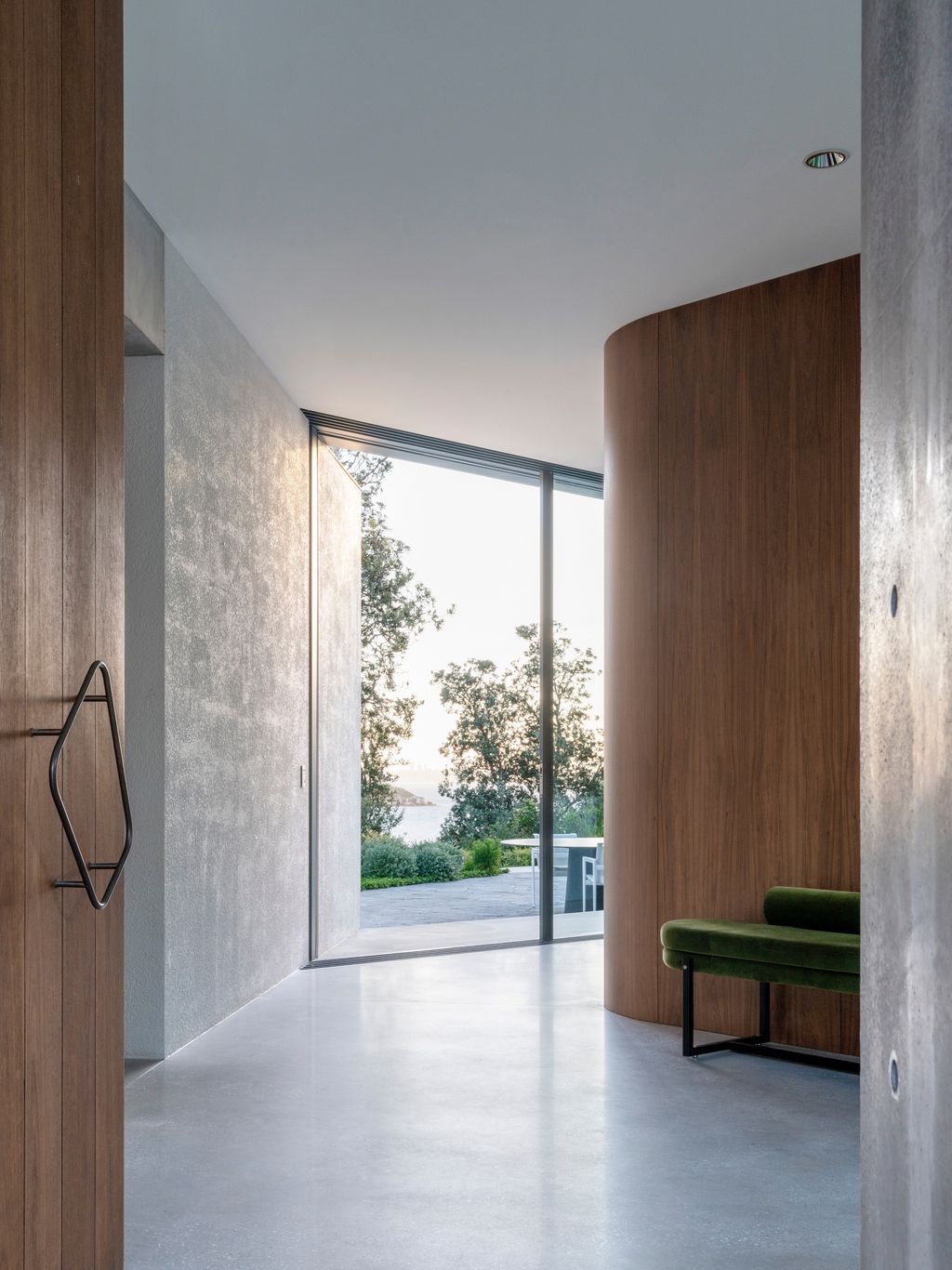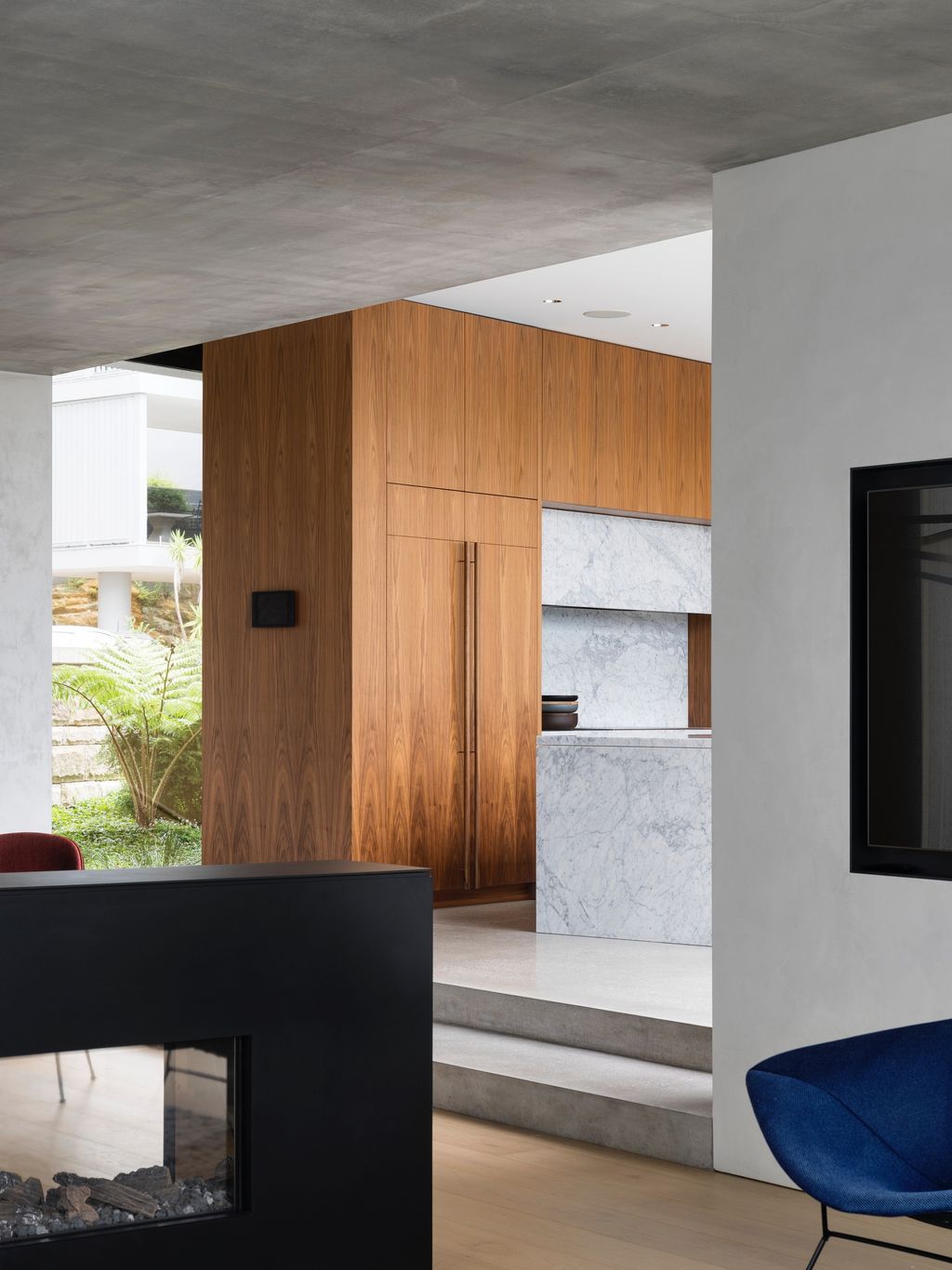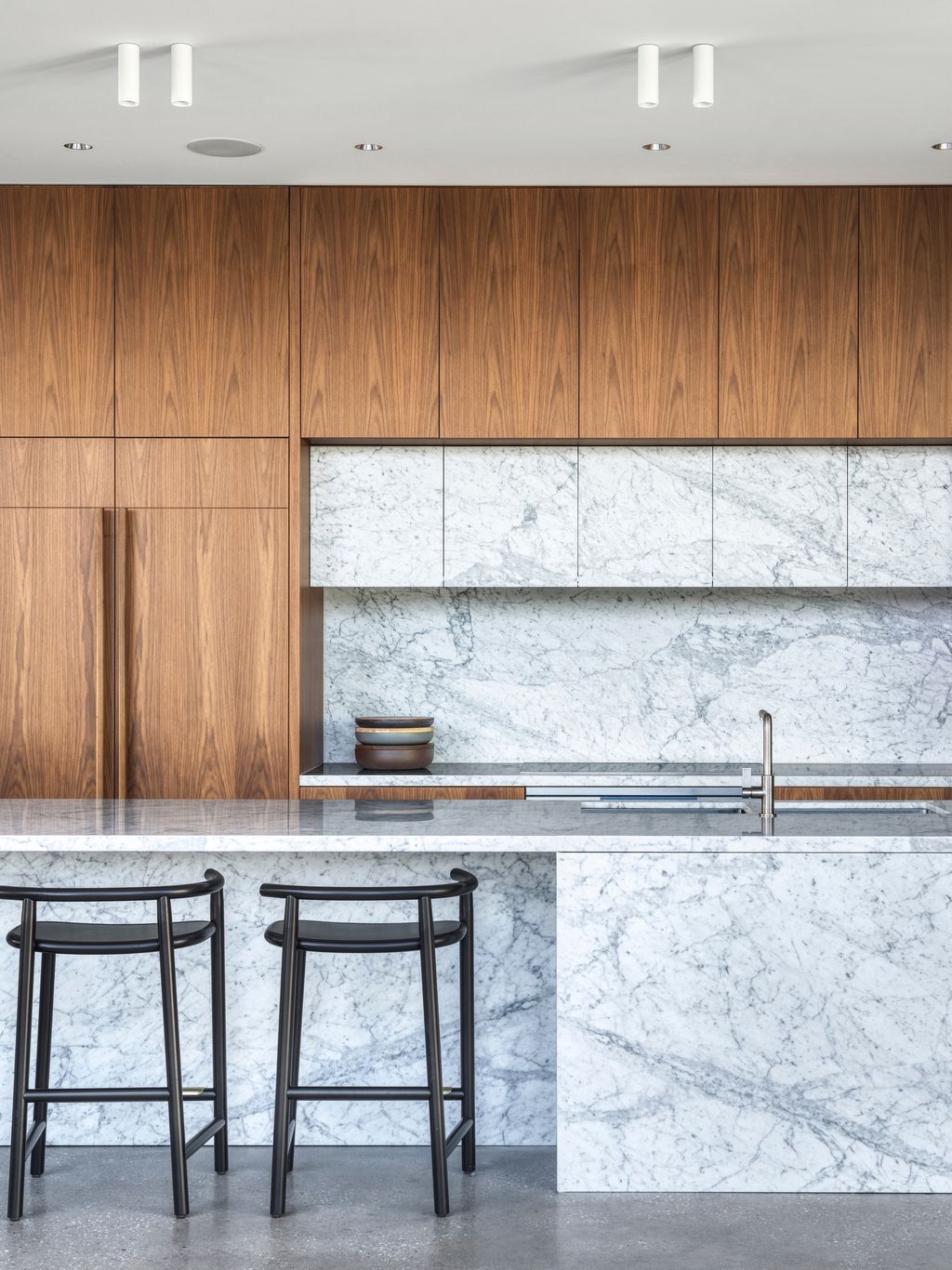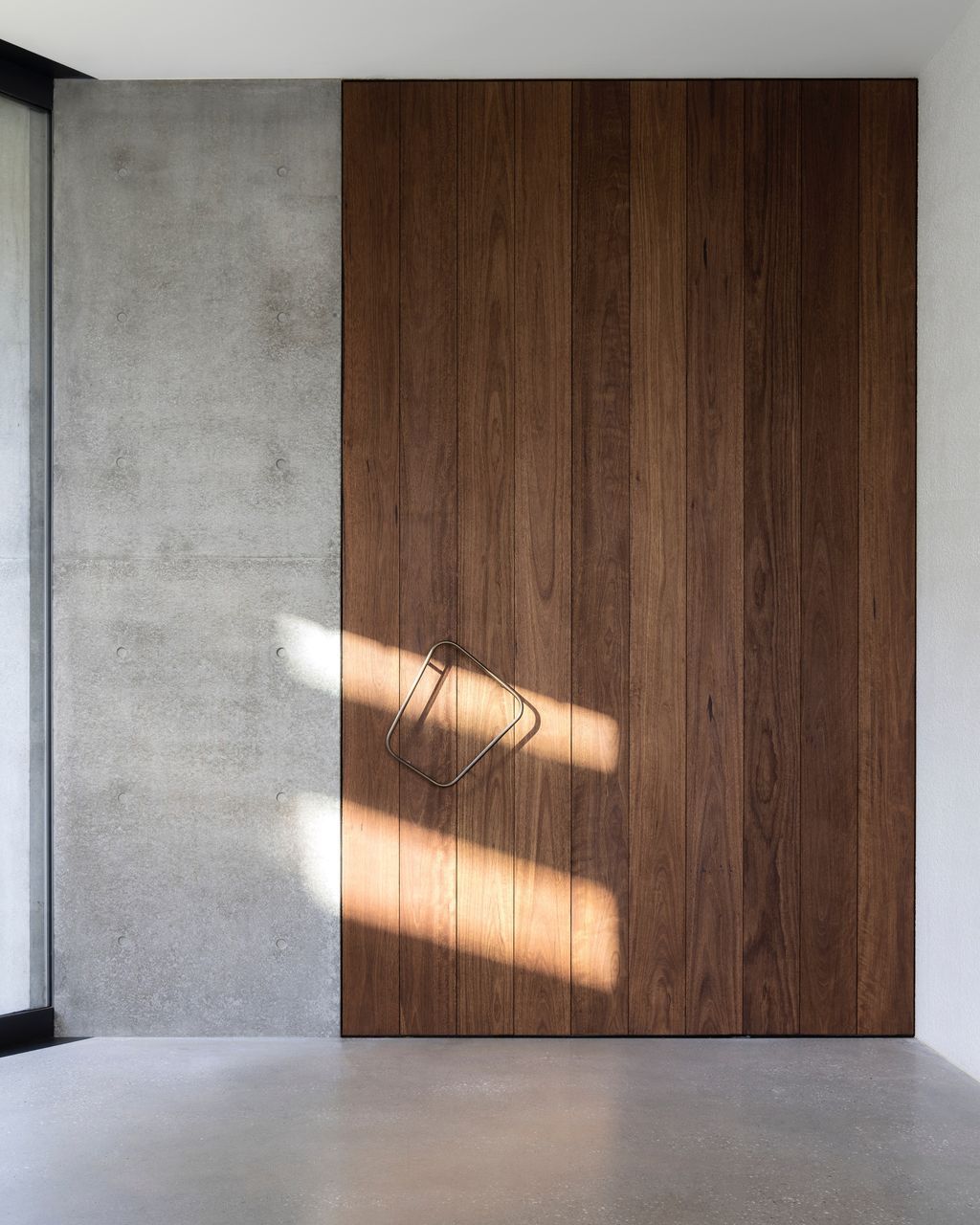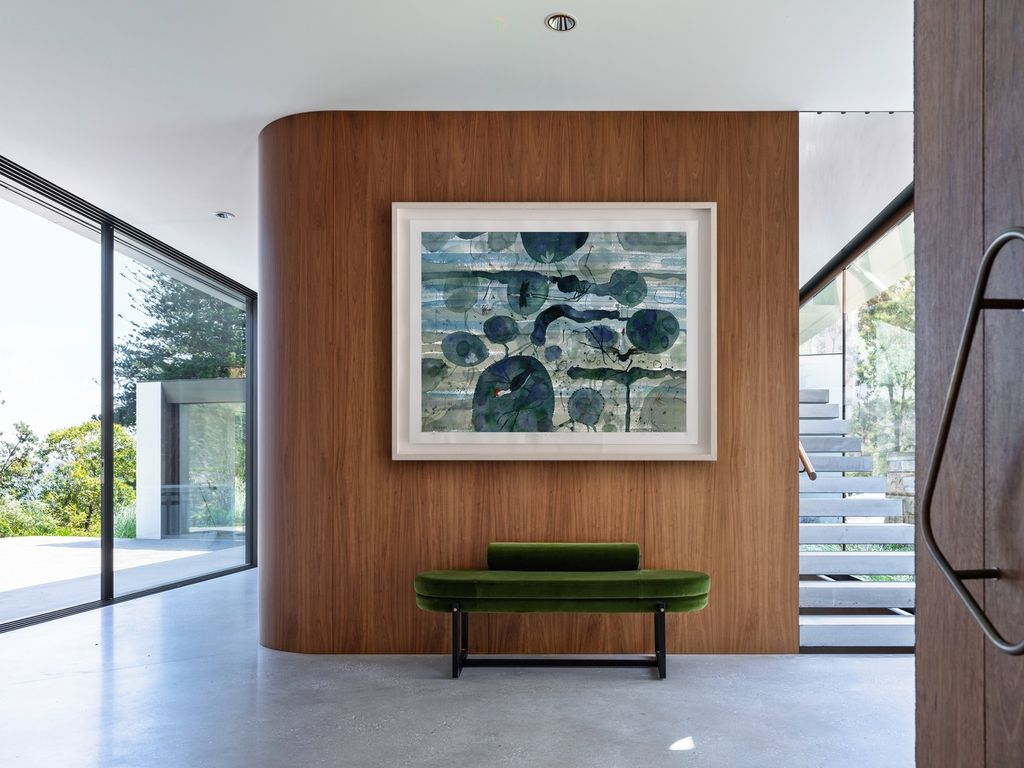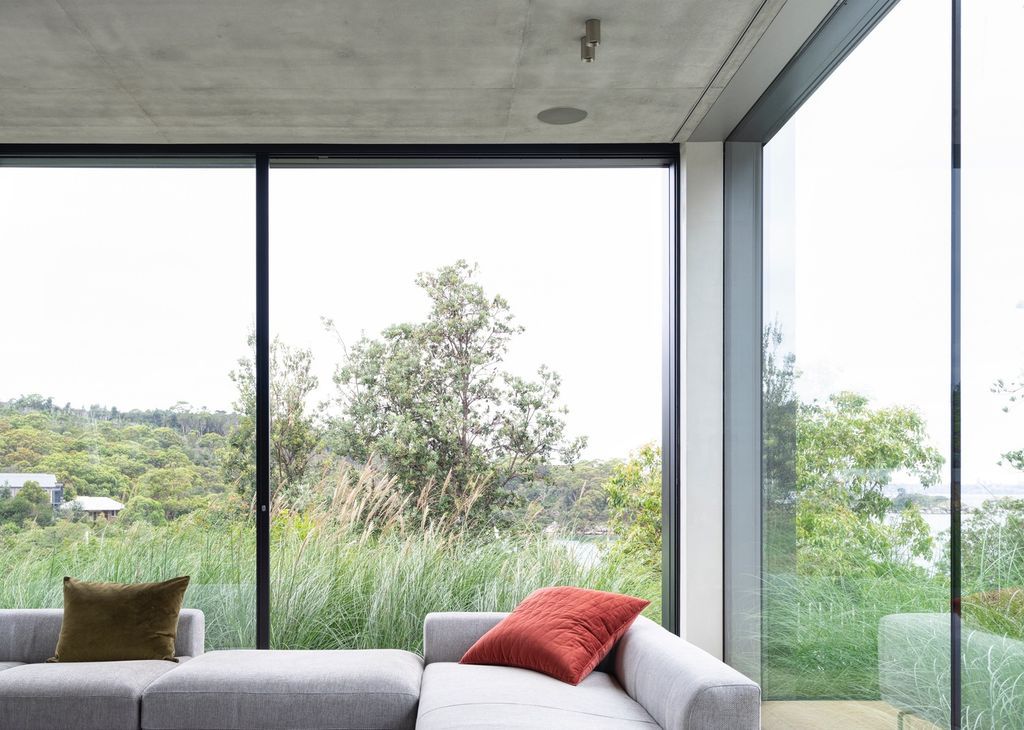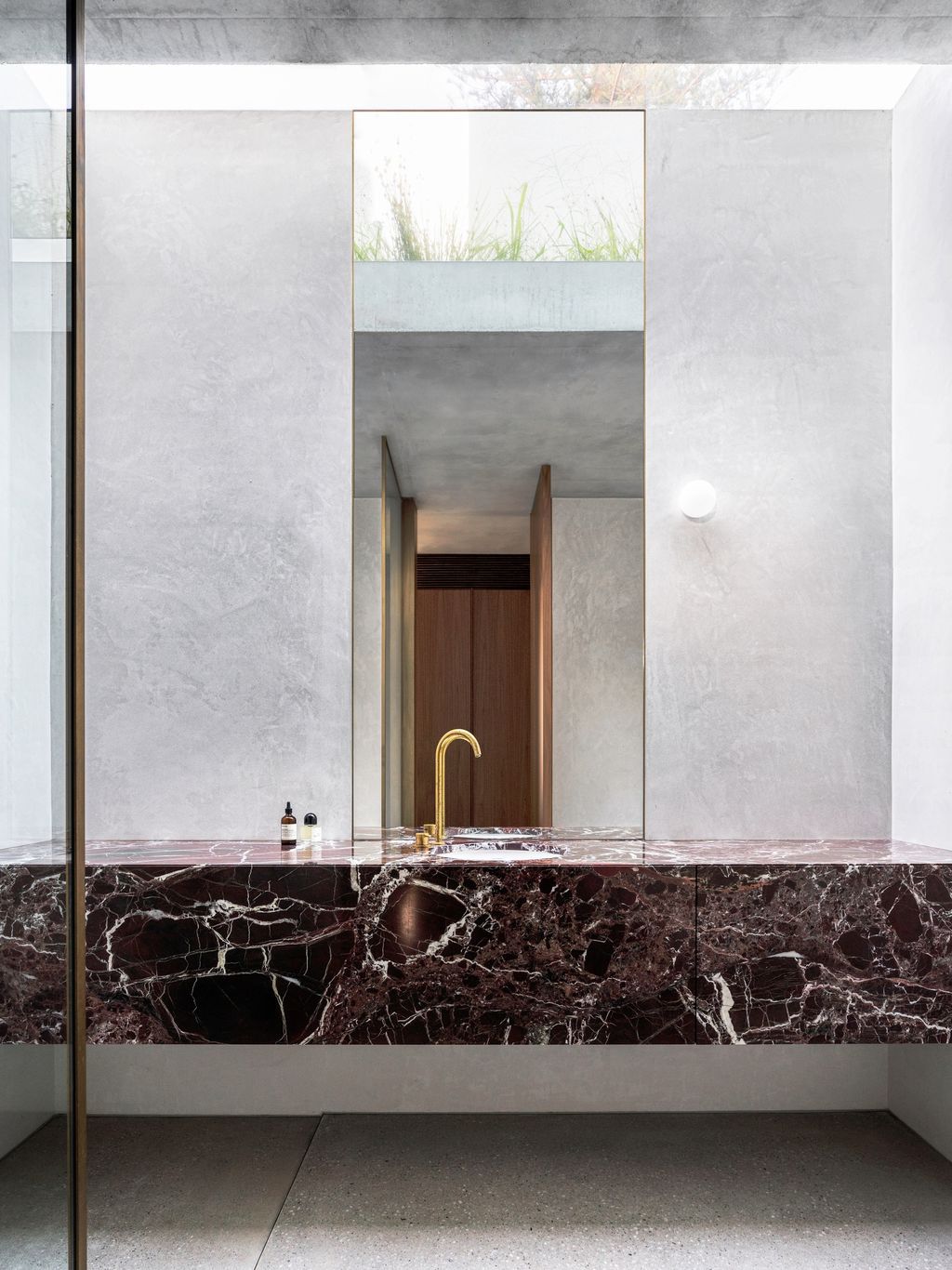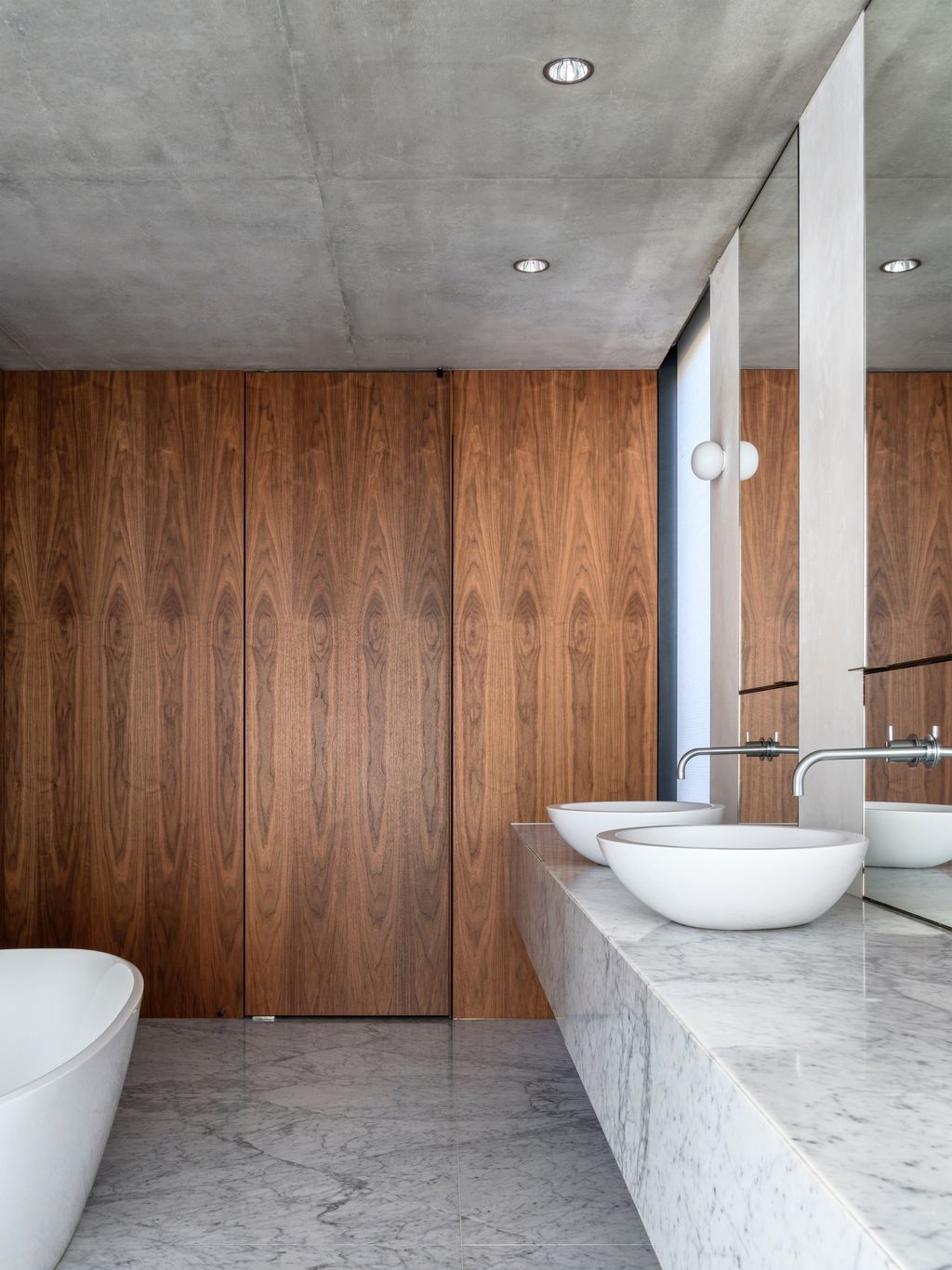 The Collins Beach House Gallery:
Text by the Architects: This home is set on a beautiful, semi-bushland, yet urban site on the edge of the harbour, with two mature Norfolk Pine trees standing guard to the North-West. This incredible location offered a truly unique setting for our client's house – however the site's shape and boundaries, significant setback controls and bushfire zoning presented challenges to the design and use of the site.
Photo credit: Justin Alexander| Source: Tobias Partners
For more information about this project; please contact the Architecture firm :
– Add: 27 Renny St, Paddington NSW 2021, Australia
– Tel: +61 2 9361 4800
– Email: [email protected]
More Tour of Modern Houses in Australia here:
---