Elegant Silverhurst House, a Modern country Villa in Cape Town by SAOTA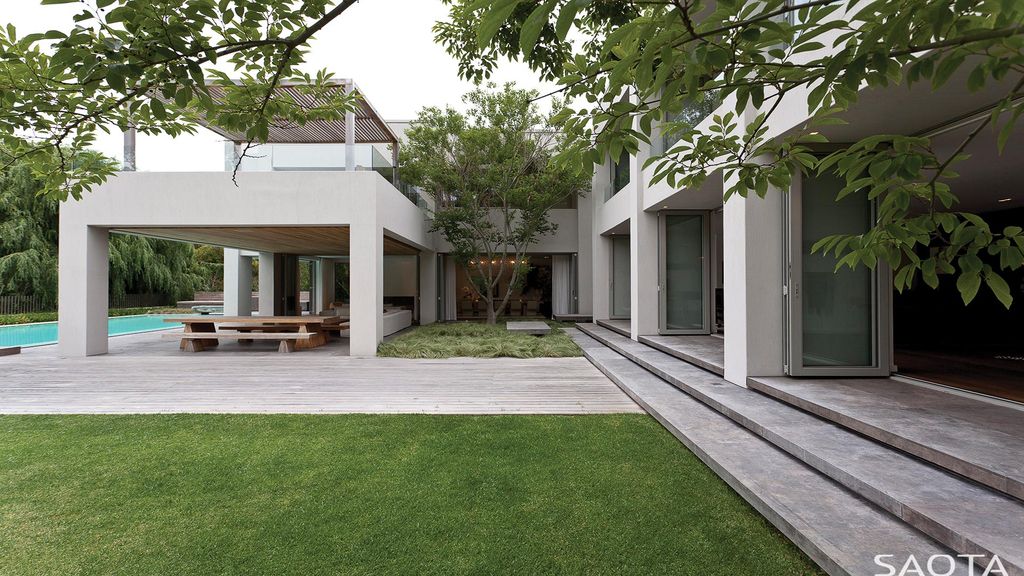 Elegant Silverhurst House by SAOTA is a prominent, modern country villa set in Constantia's exclusive gated Silverhurst Estate in Cape Town, South Africa. VIVID Architects prepared the initial concept design for this home. It is a contemporary reboot of the more classical architectural styles. SAOTA then to refine and develop the design and oversee the project to completion. The design project for this house is as a modern interpretation of the classic Georgian style. Also, it characterizes many of the homes in the exclusive Constantia area, near Cape Town, and famous for the quality of its wines.
The facade of the house is Georgian inspired. But the modern aspect of the look is driven by a dynamic of recessed and projecting panels and cubes. It creates courtyards and terraces that articulate and add interest to what is a highly organised shell. There is interesting path passing through the creative interiors, entertain residents and visitors with ponds and terraces all the way to the magnificent swimming pool in the backyard. Once inside, in the whole of the house, the natural materials were used to add warmth and texture throughout. Wood as the main material, sometimes raw, naked, defined contemporary interior design of this villa. Beside, floors, furniture and somewhere even ceilings offered perfect contrast to clean white walls, adding to fresh atmosphere created with open walls.
In addition to this, the the interiors offers a luxurious living space with wonderful living room, dining room, kitchen, bedroom and bathroom. The combination of laid-back indoor, outdoor suburban living with detailed dexterity and urban utility that sets this five-bedroom home apart. Surely, all thing turned this elegant Silverhurst house into a modern dream home that everyone would like to own.
The Architecture Design Project Information:
Project Name: Silverhurst House
Location: Cape Town, South Africa
Project Year: 2011
Designed by: SAOTA
Interior Design: ARRCC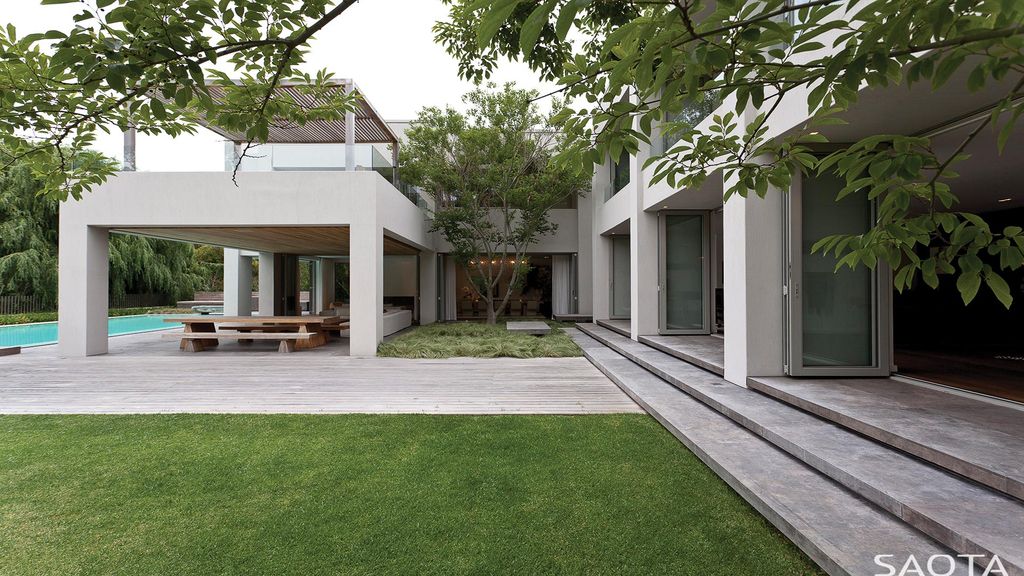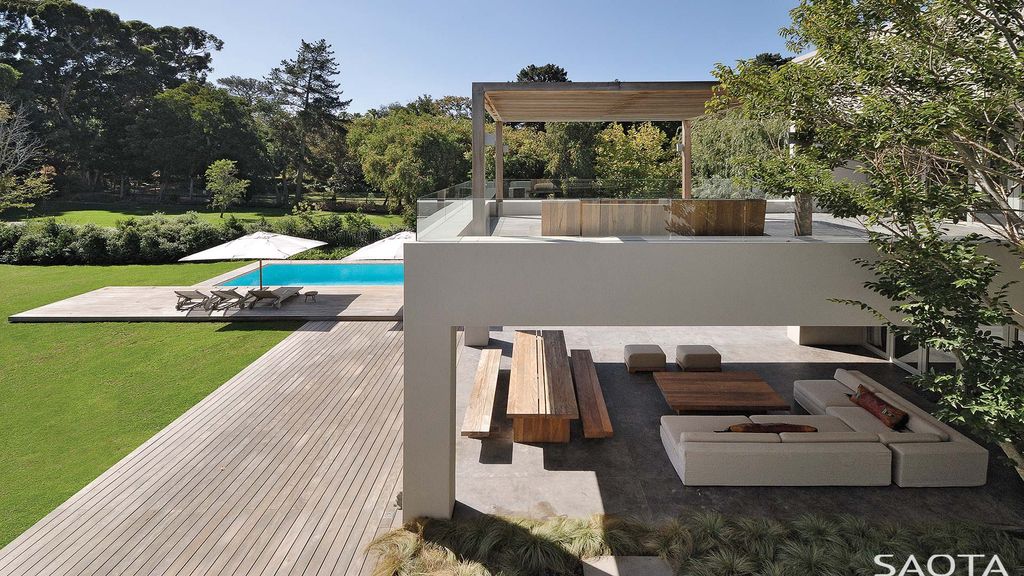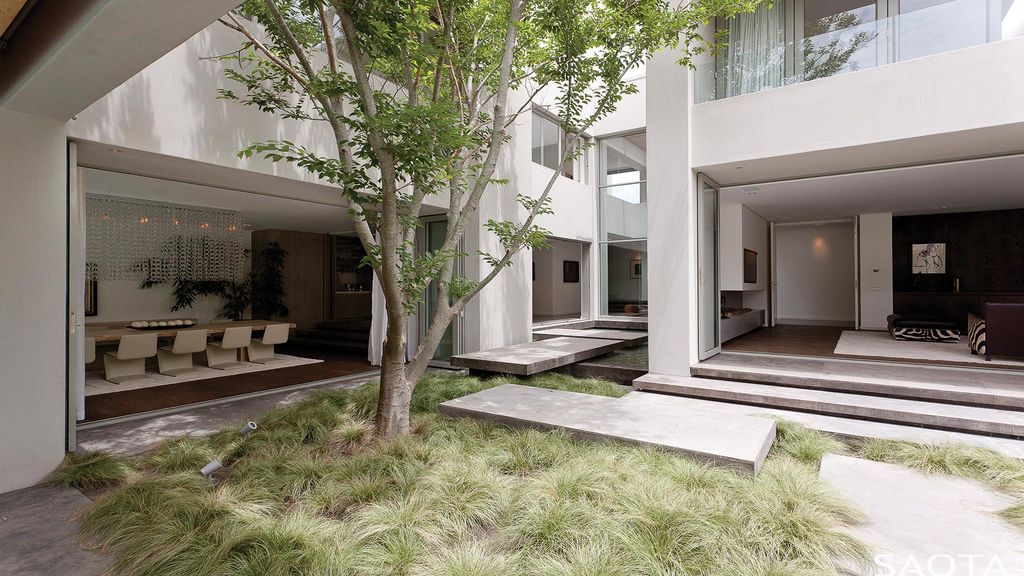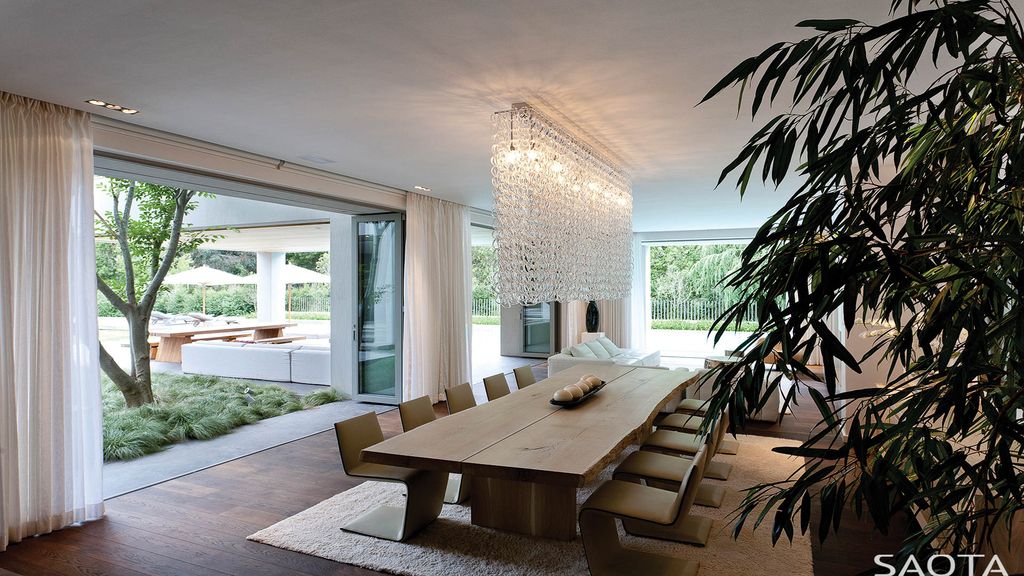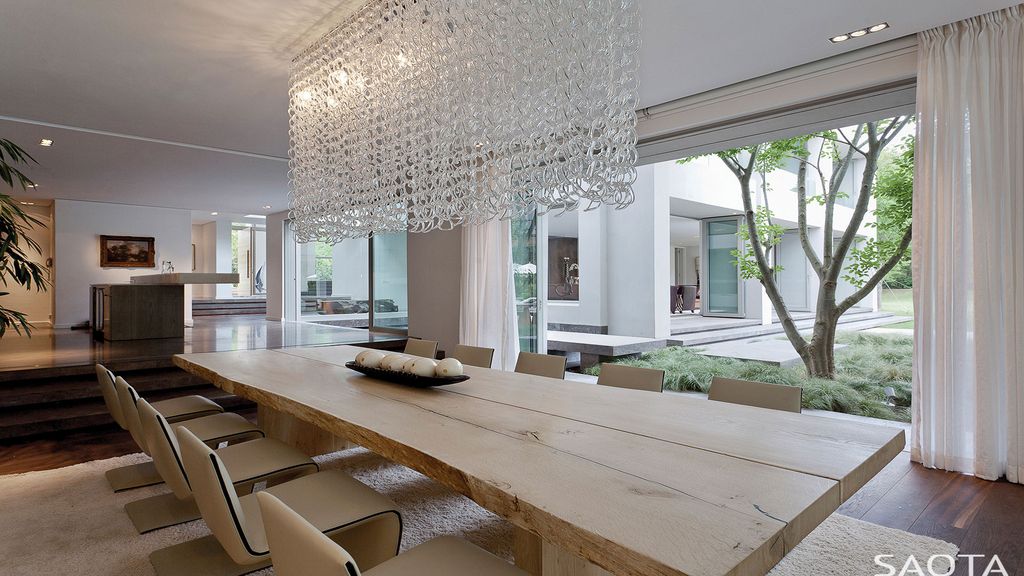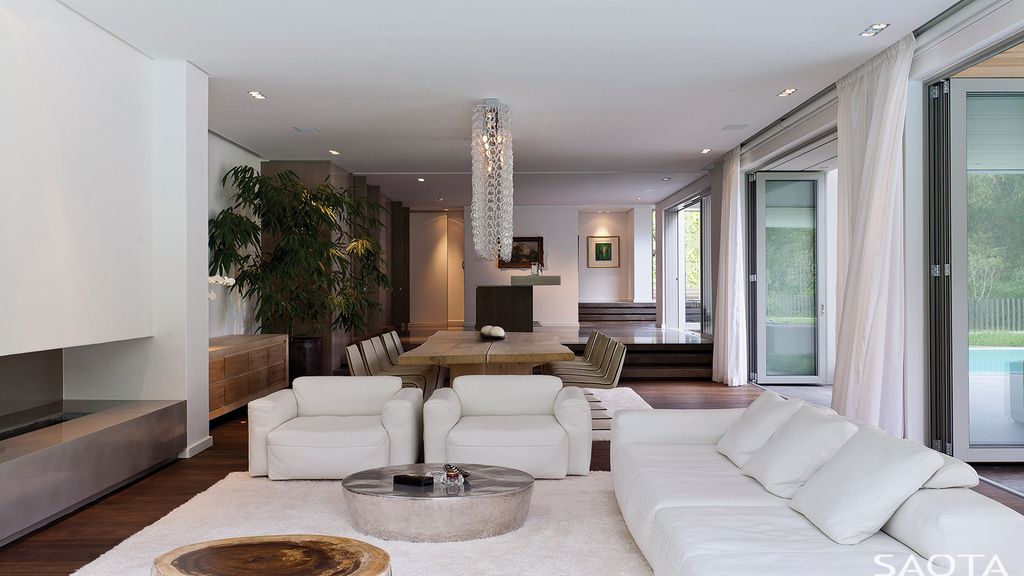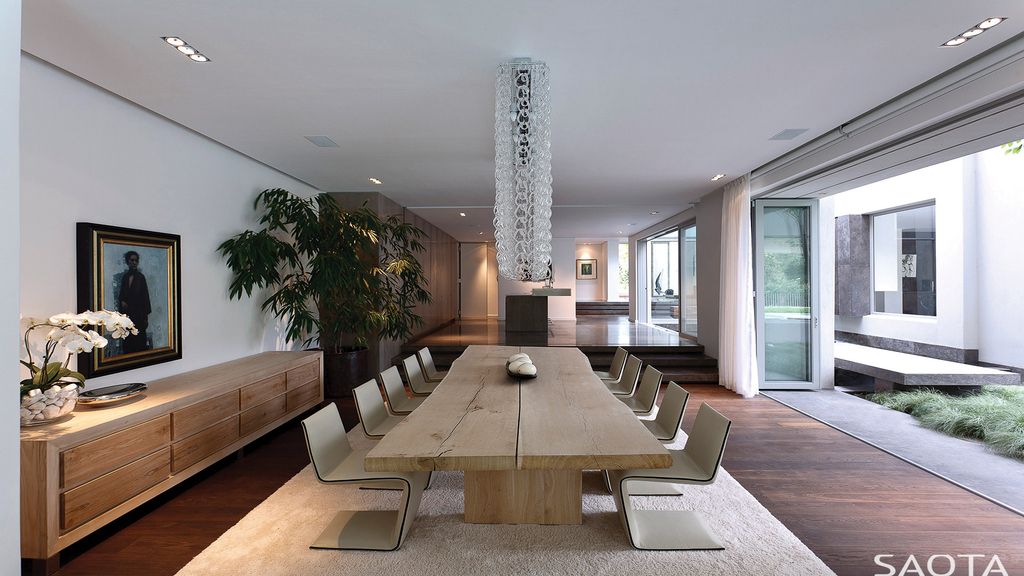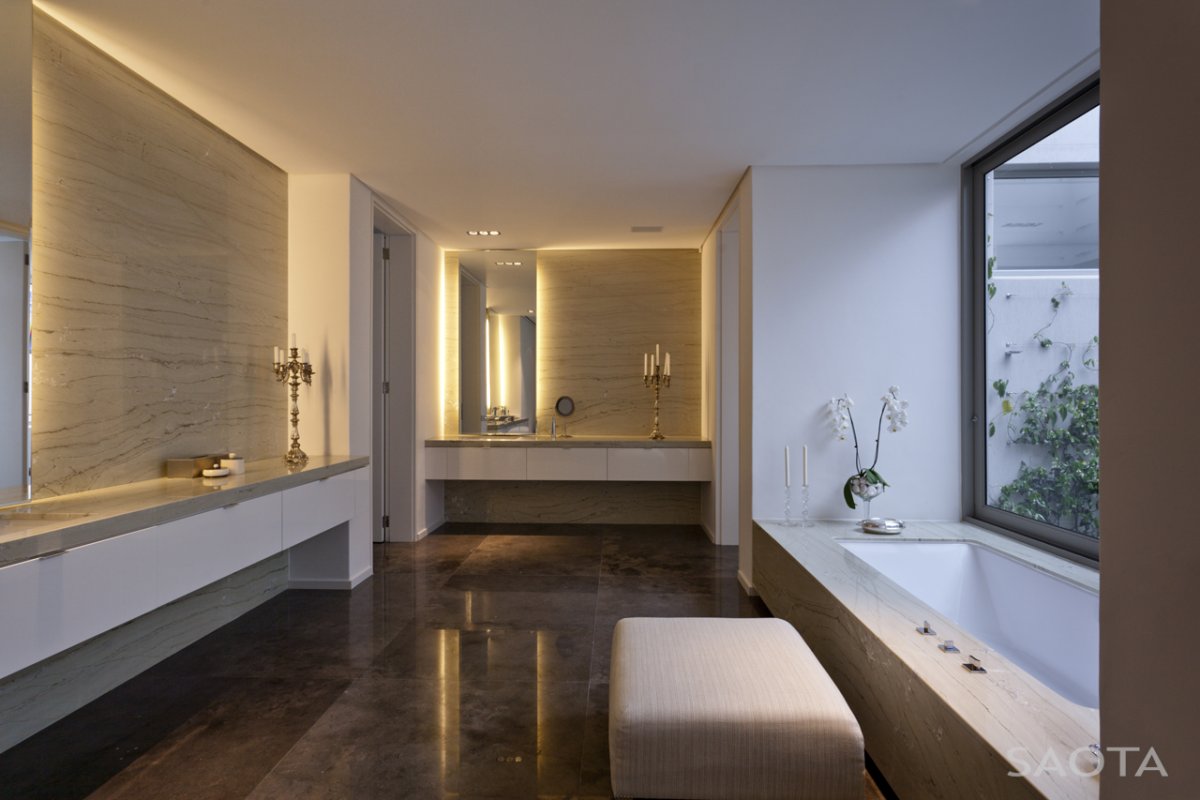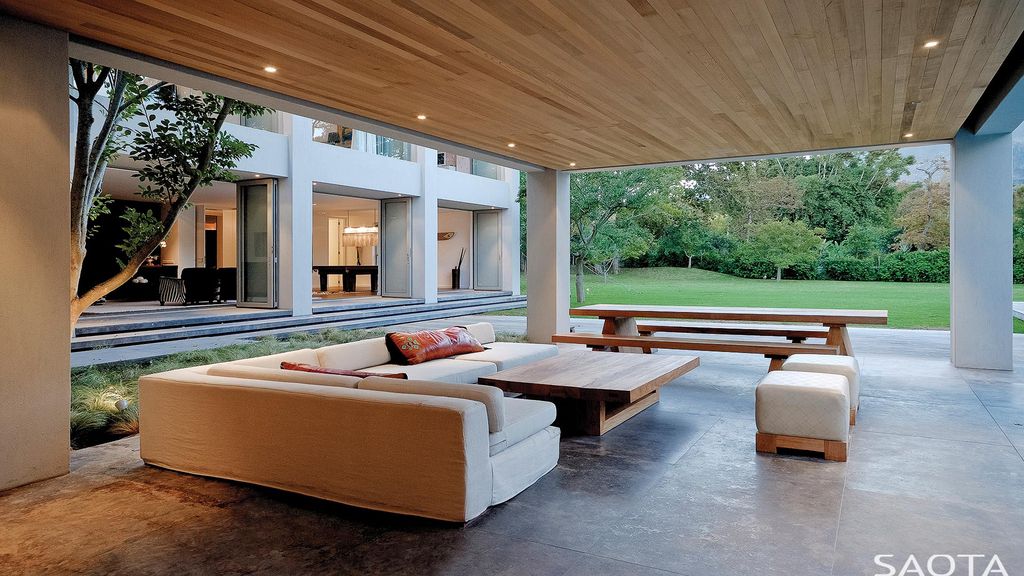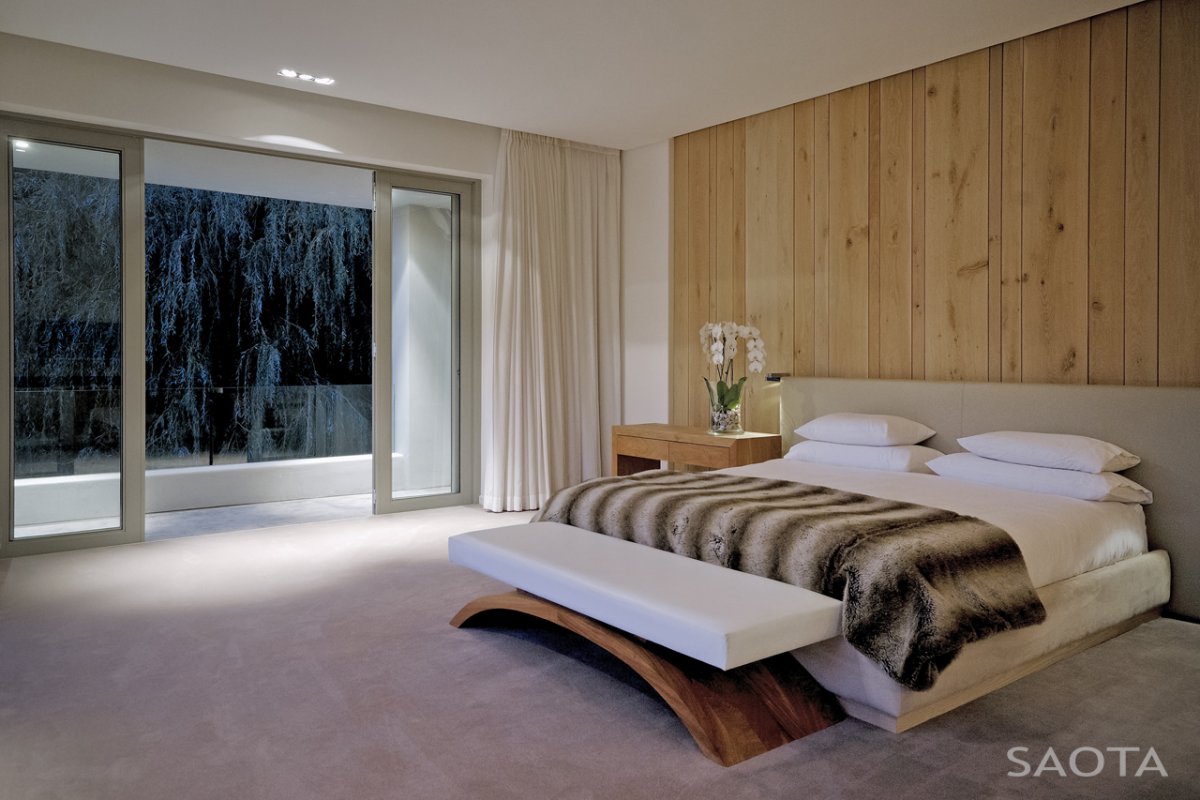 The Silverhurst House Gallery:
Text by the Architects: An elegant contemporary country villa arranged around a double volume sky-lit entrance, waterfeature and courtyard which opens onto a large rolling garden (with VIVID Architects).
Photo credit: Wieland Gleich | Source: SAOTA
For more information about this project; please contact the Architecture firm :
– Add: 109 Hatfield Street, Gardens, Cape Town, 8001, South Africa
– Tel: +27 (0)21 468 4400
– Email: info@saota.com
More Tour of Elegant Houses in South Africa here:
---