Date of Publishing:
Architecture Design of House 212
Description About The Project
House 212 designed by NEBR Arquitetura, set amidst the scenic rocky lands of Agreste, Pernambucana in Brazil, is a 400sqm private house that beautifully addresses the surrounding landscape.
The white monolith combines the unique green context with modern geometry. The concrete symbiosis of solid and voids create a rhythmic composition. Indeed, everything emerges and translates to nature in the poetry of the rectilinear mass.
This countryside house, clad in white and black stone, appears to emulate the sloping profile of the site, harmonizing substantial sections with generous volumes and openings. Also, natural light floods the design's plain façade through the definite voids. The interiors such as living room, dining room and kitchen… also filled natural light. While the framed views of the prolific landscape resemble art on blank canvases.
As a way to demonstrate the several possible outcomes of structural aesthetics, the design synthesizes spatial connection with construction. Composed of brick, iron and concrete, the structure evolves into a distinct solid, tracing the surrounding landscape.
Therefore, the play of uninterrupted strokes, consciously planned voids, planar form, and sensitivity towards the site design a narrative of edges, frames, water, nature and life.
The Architecture Design Project Information: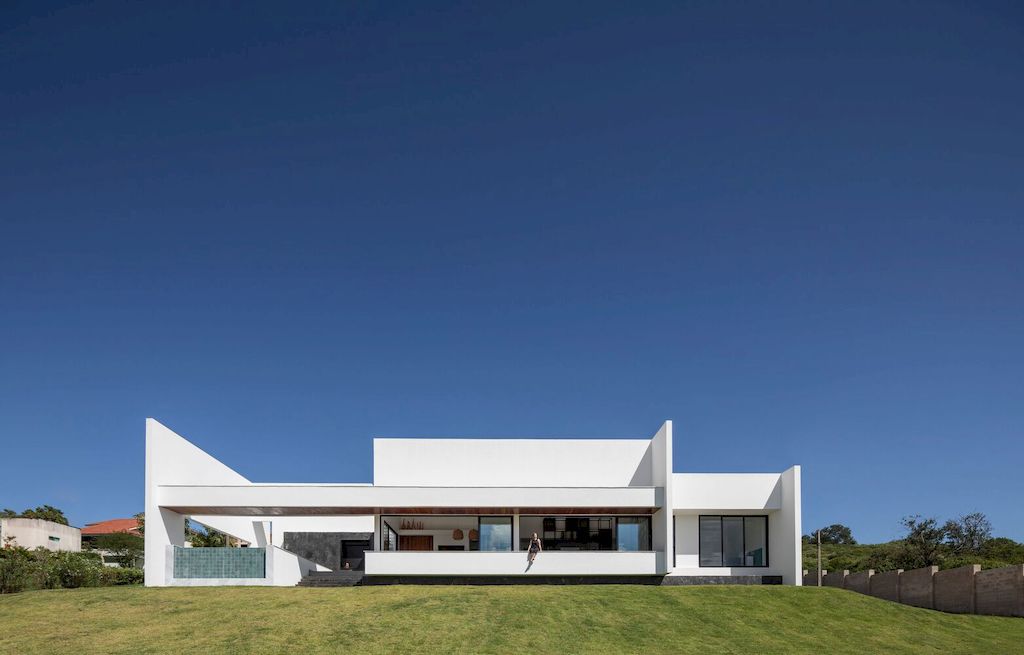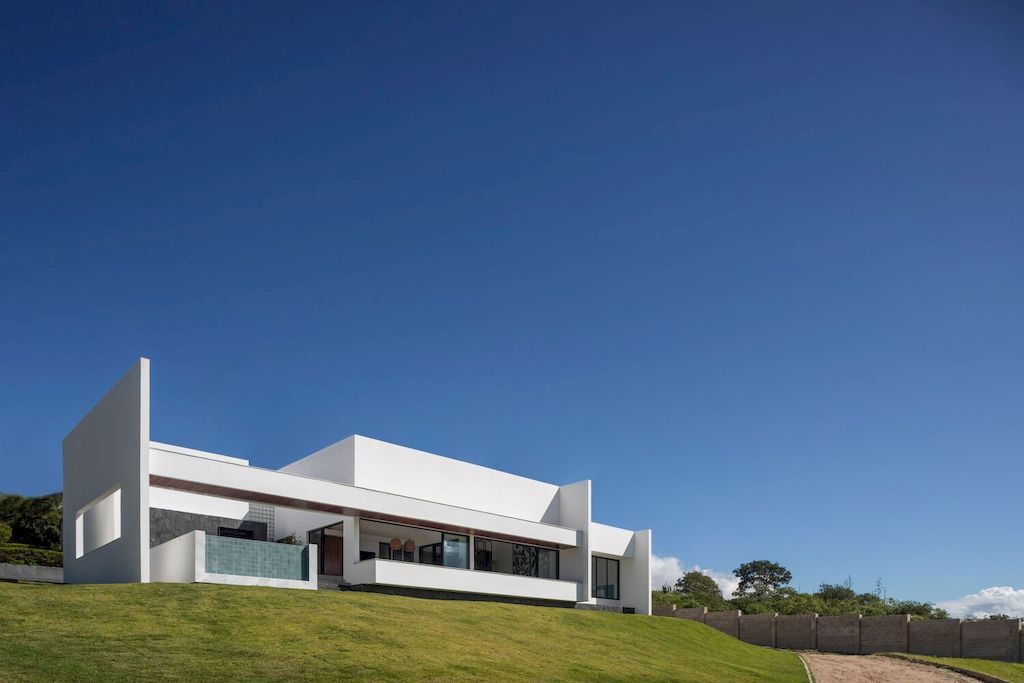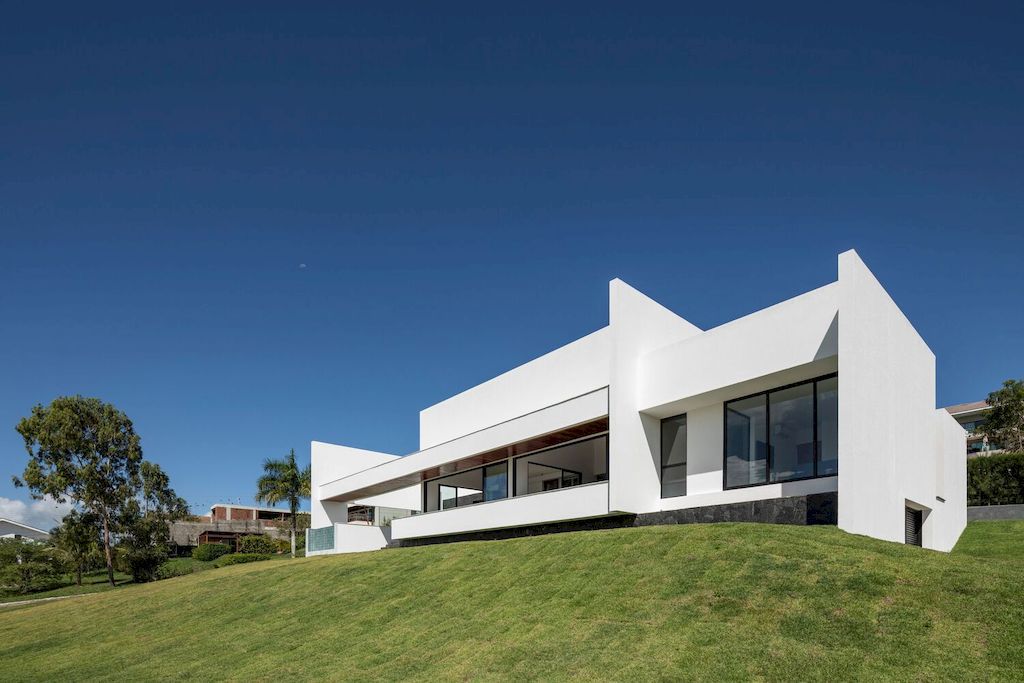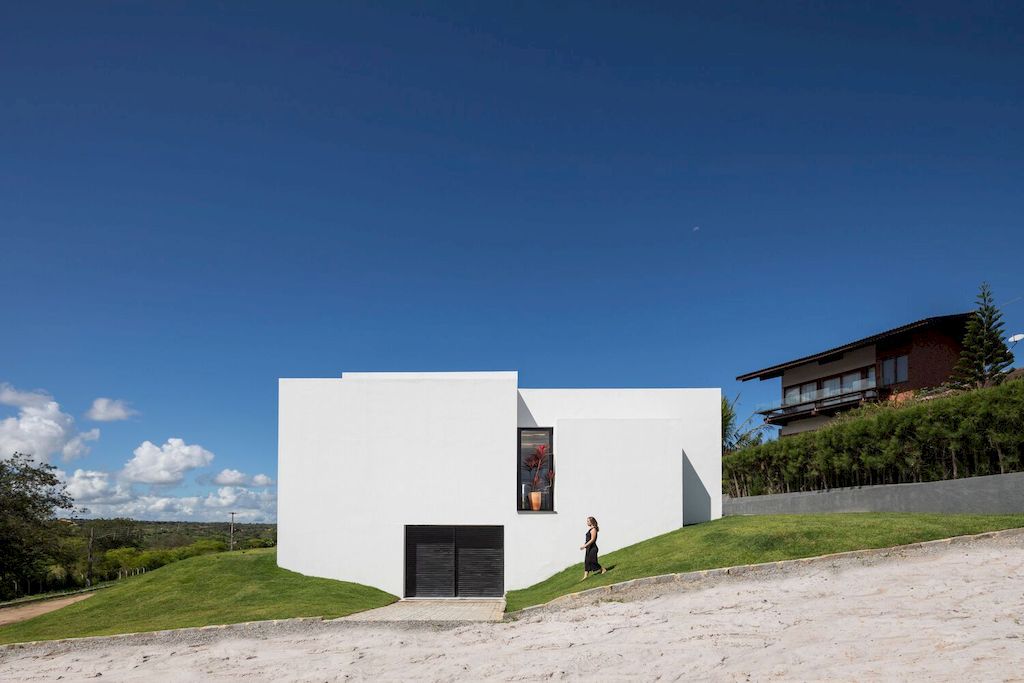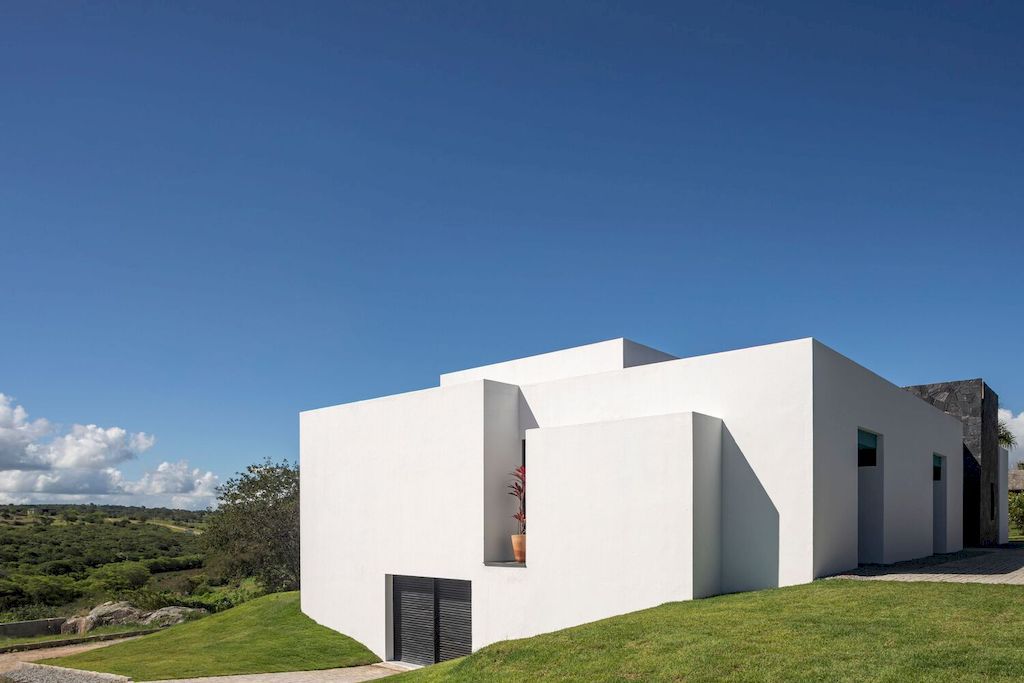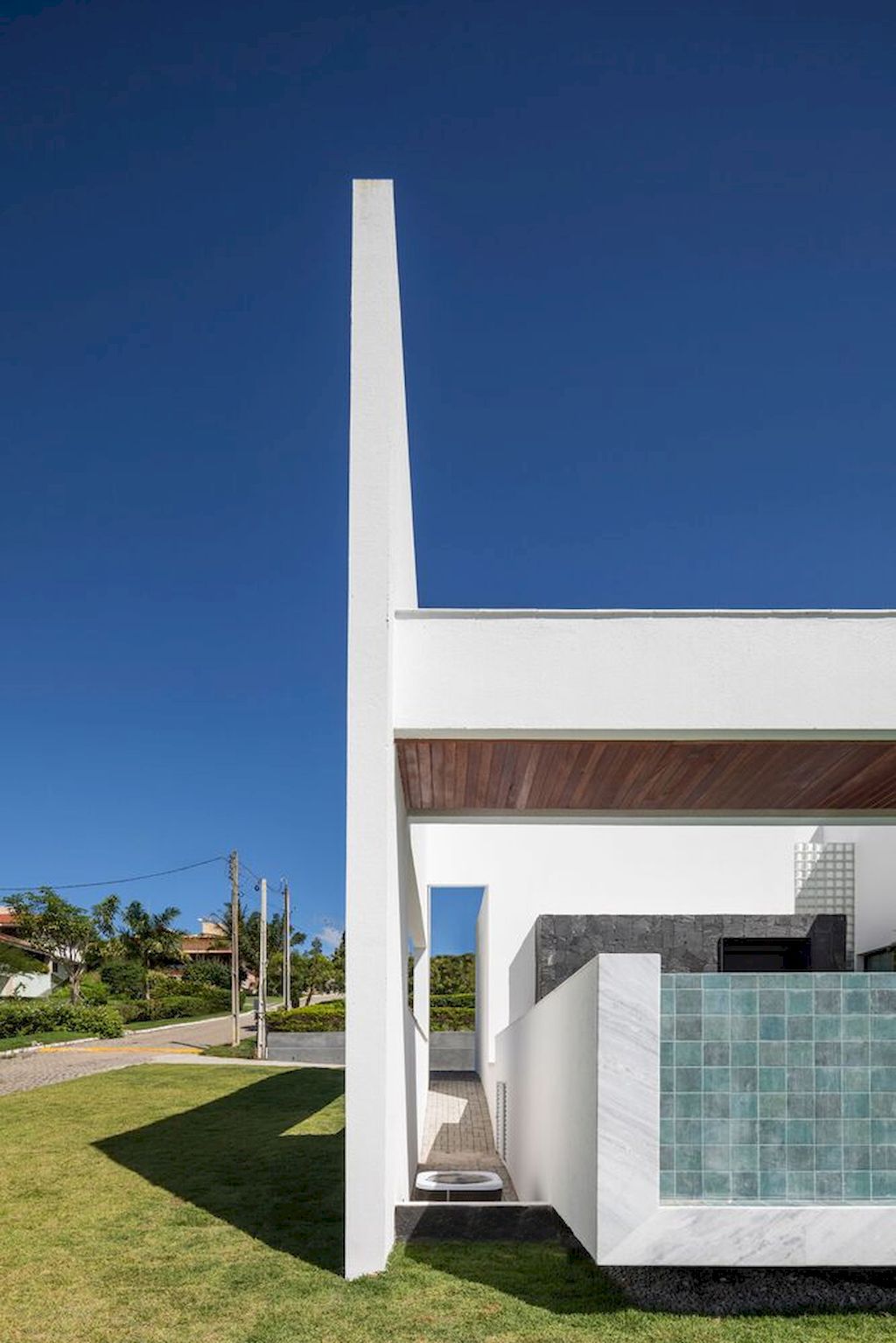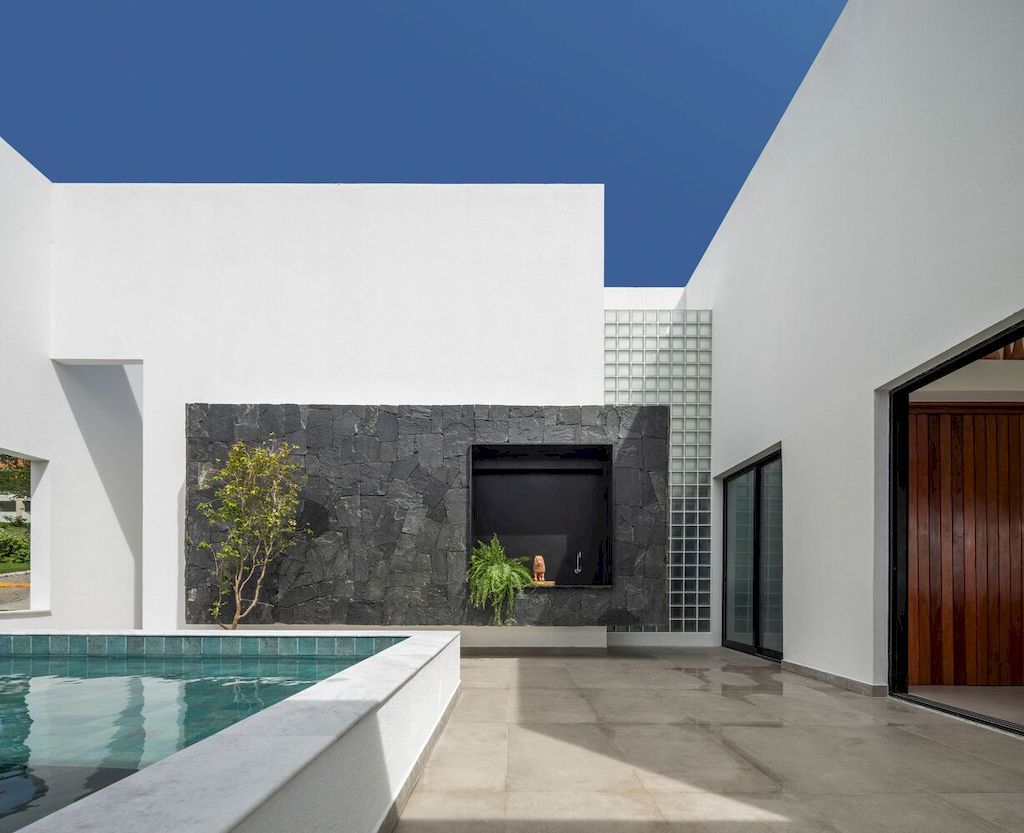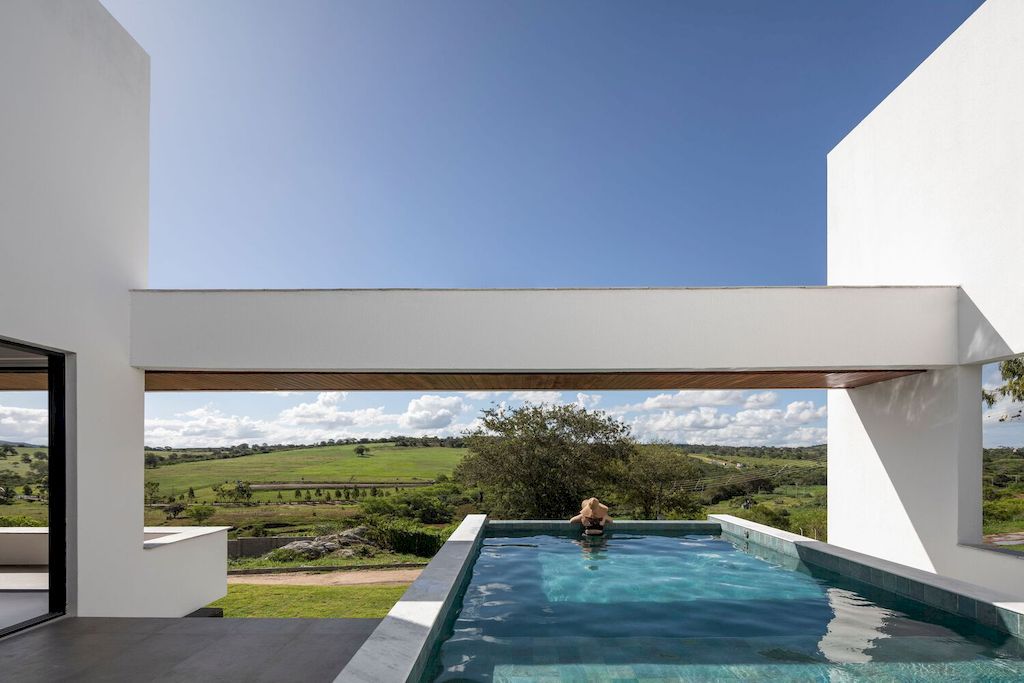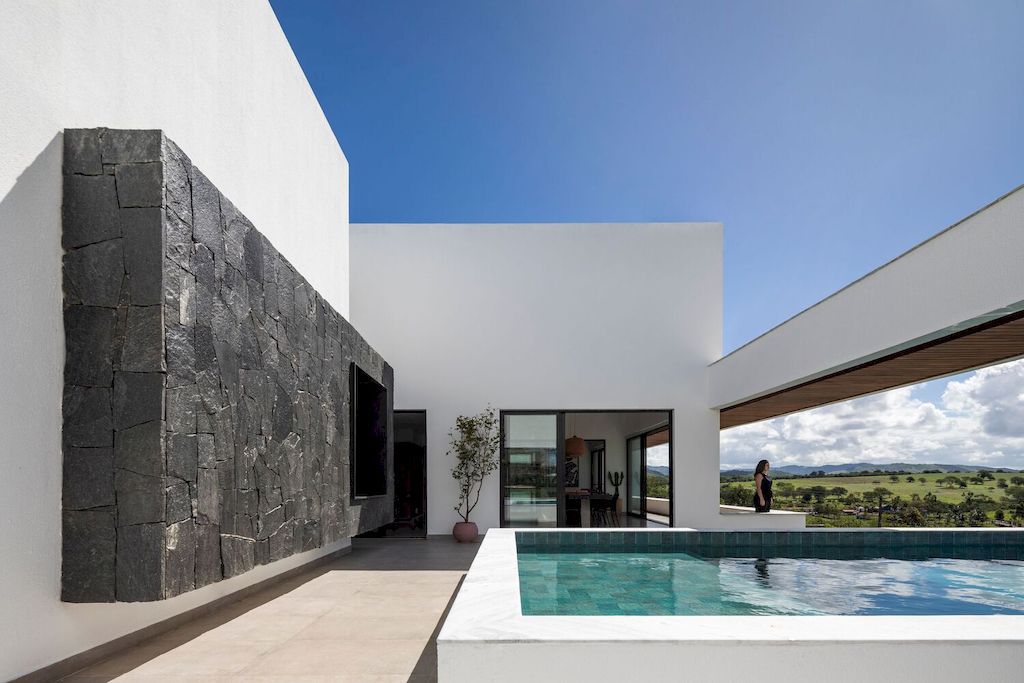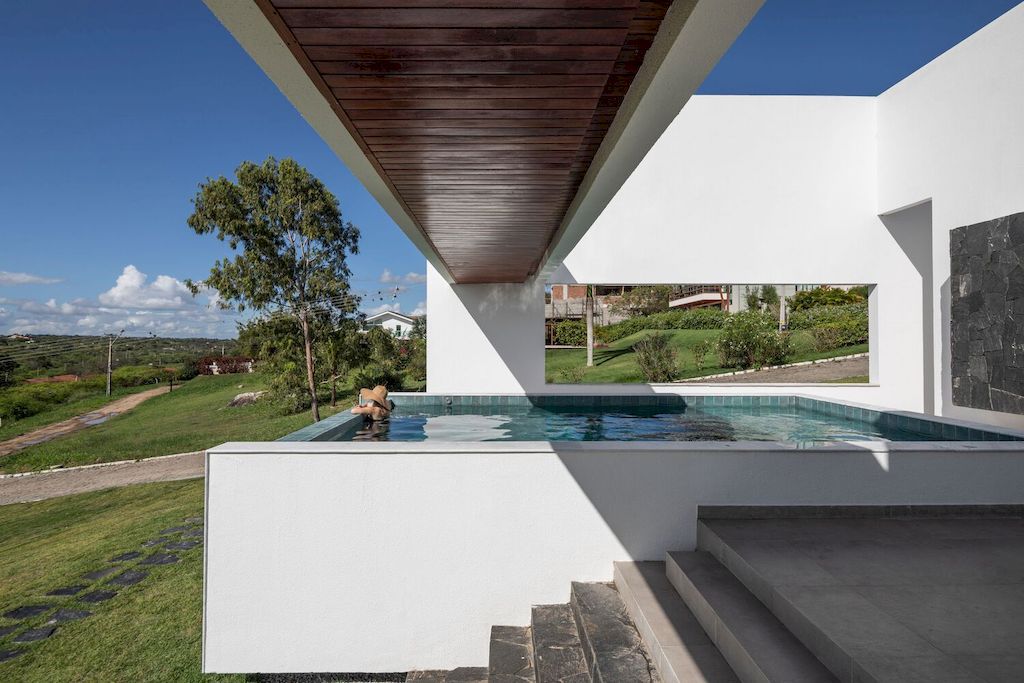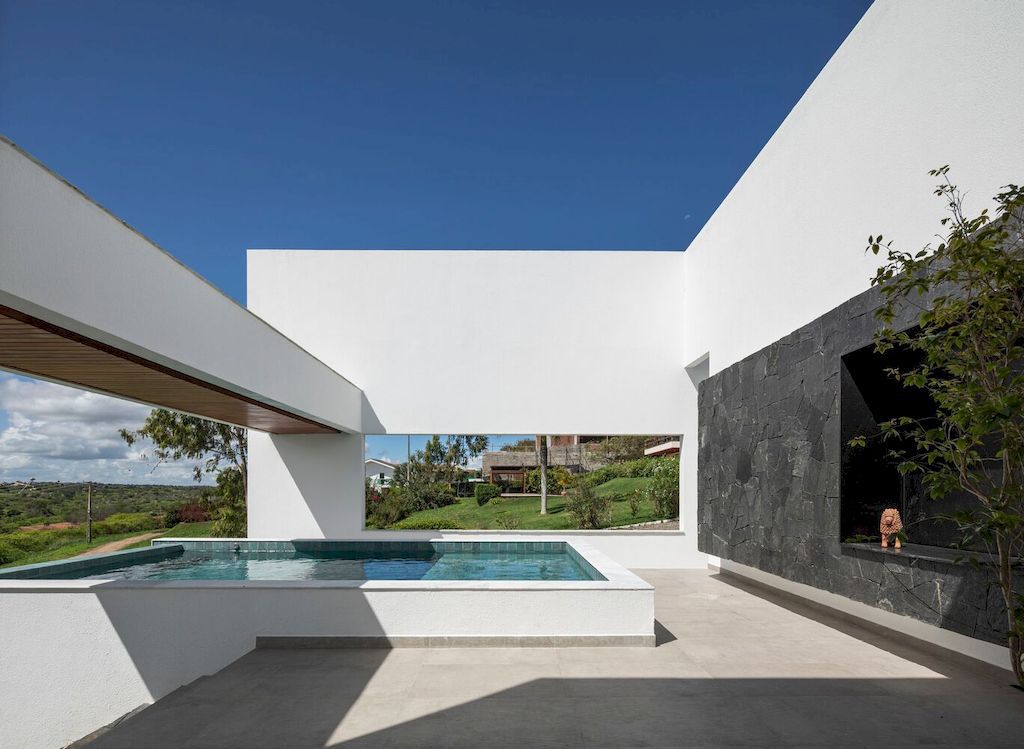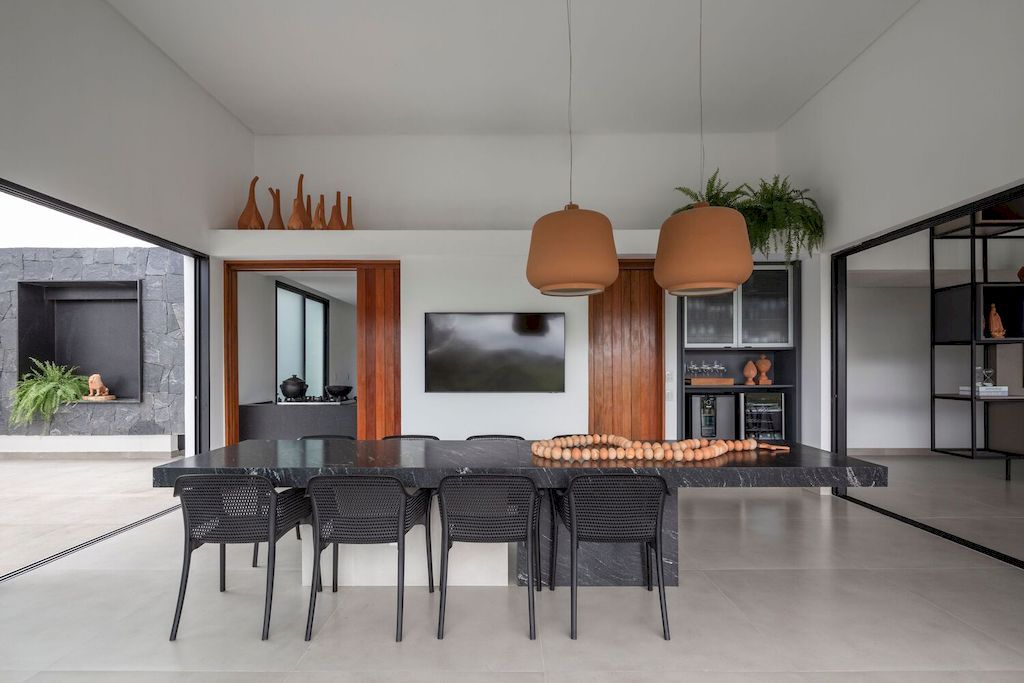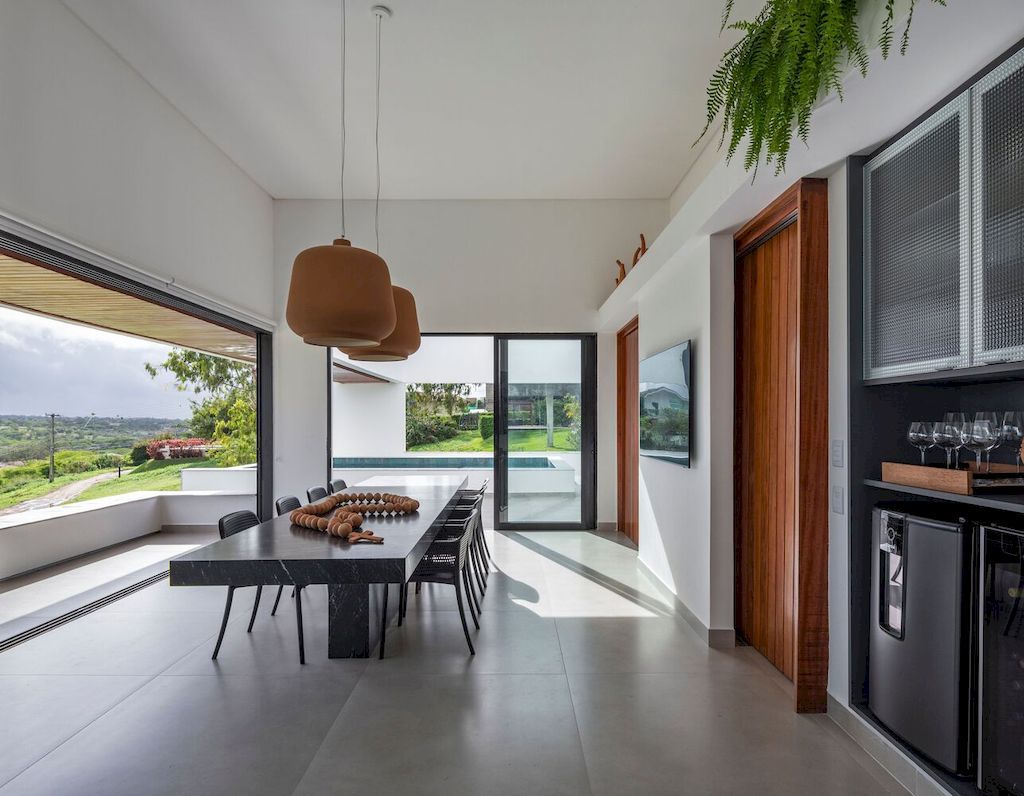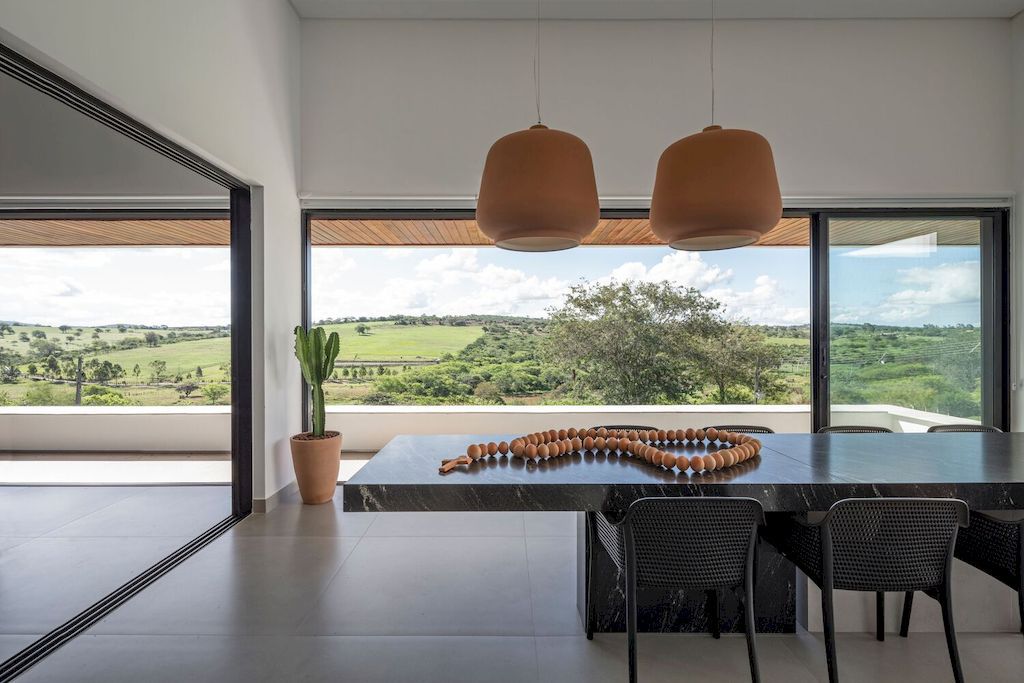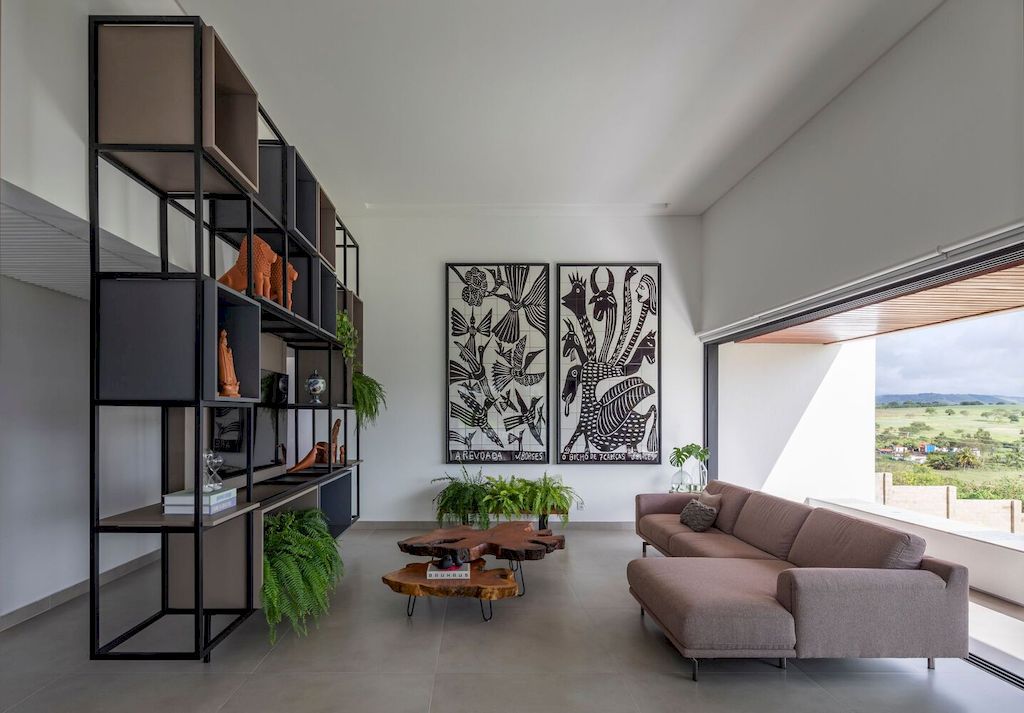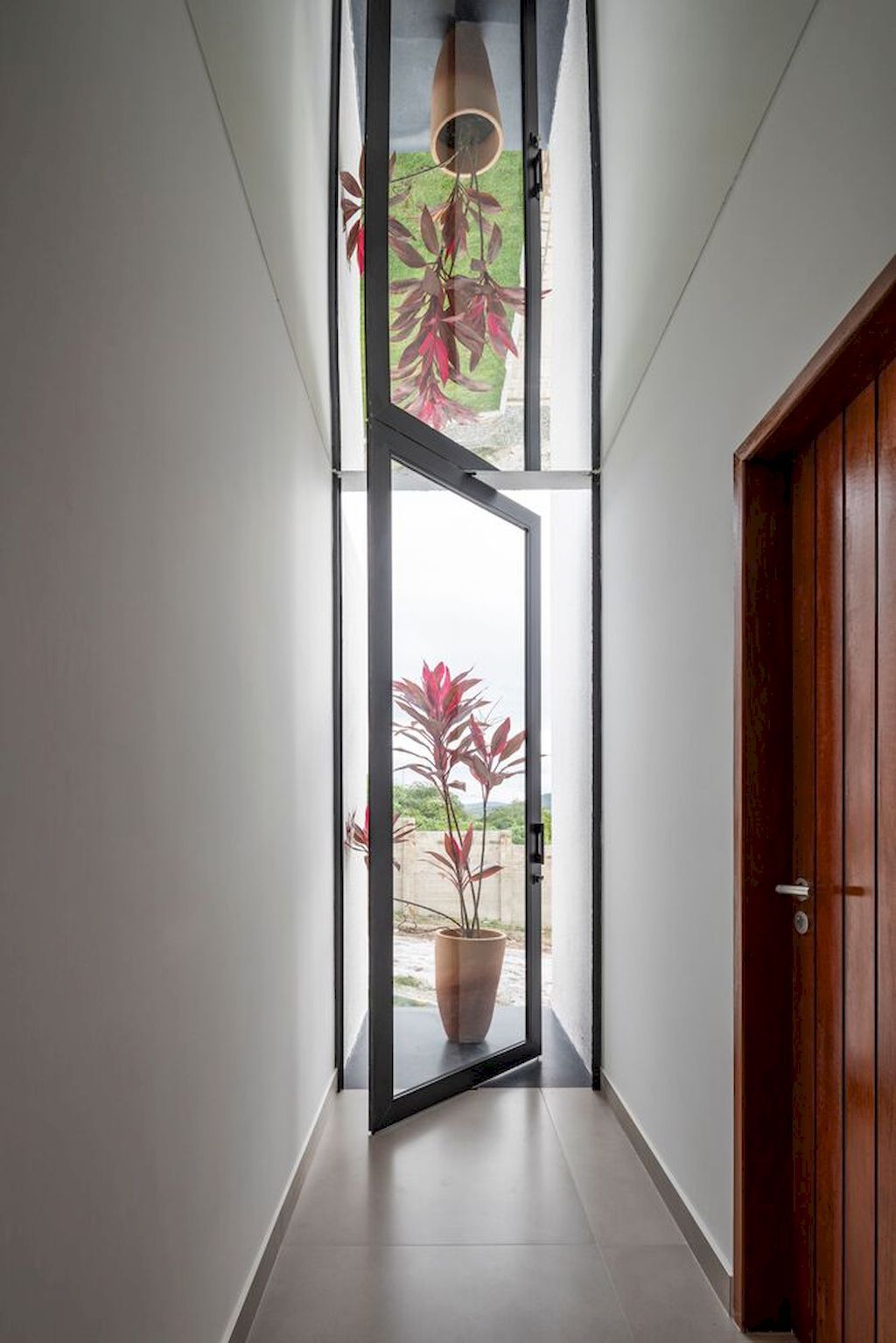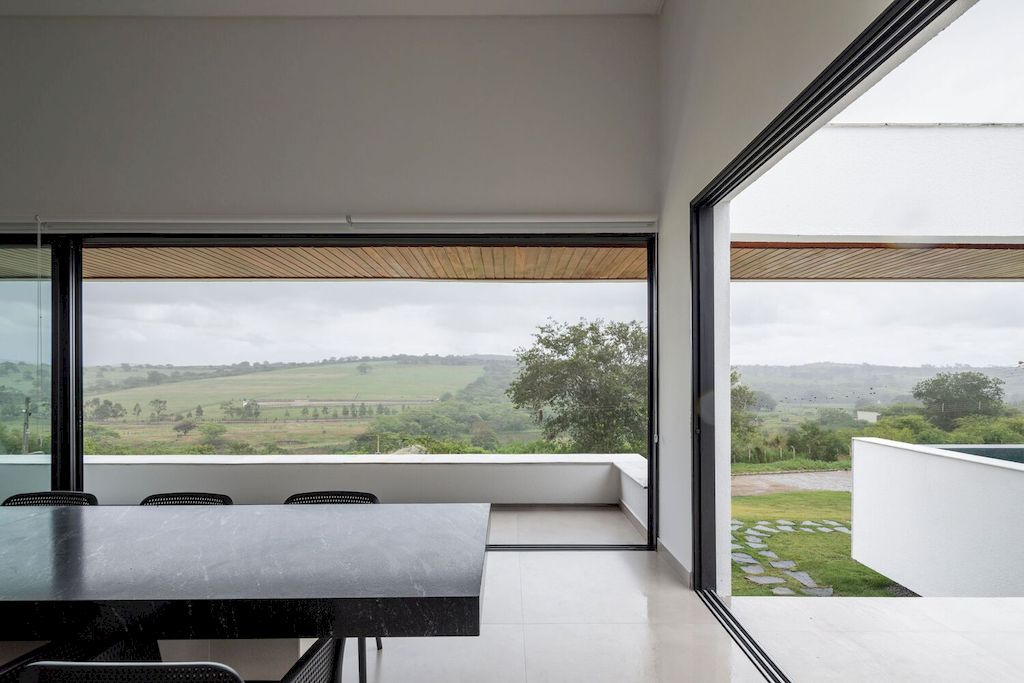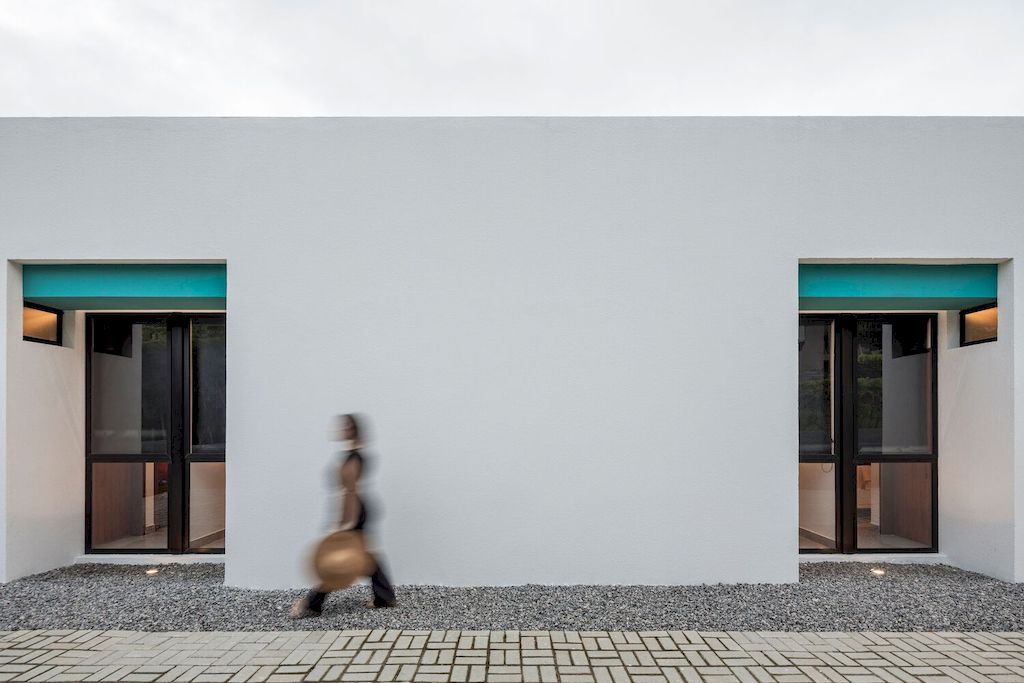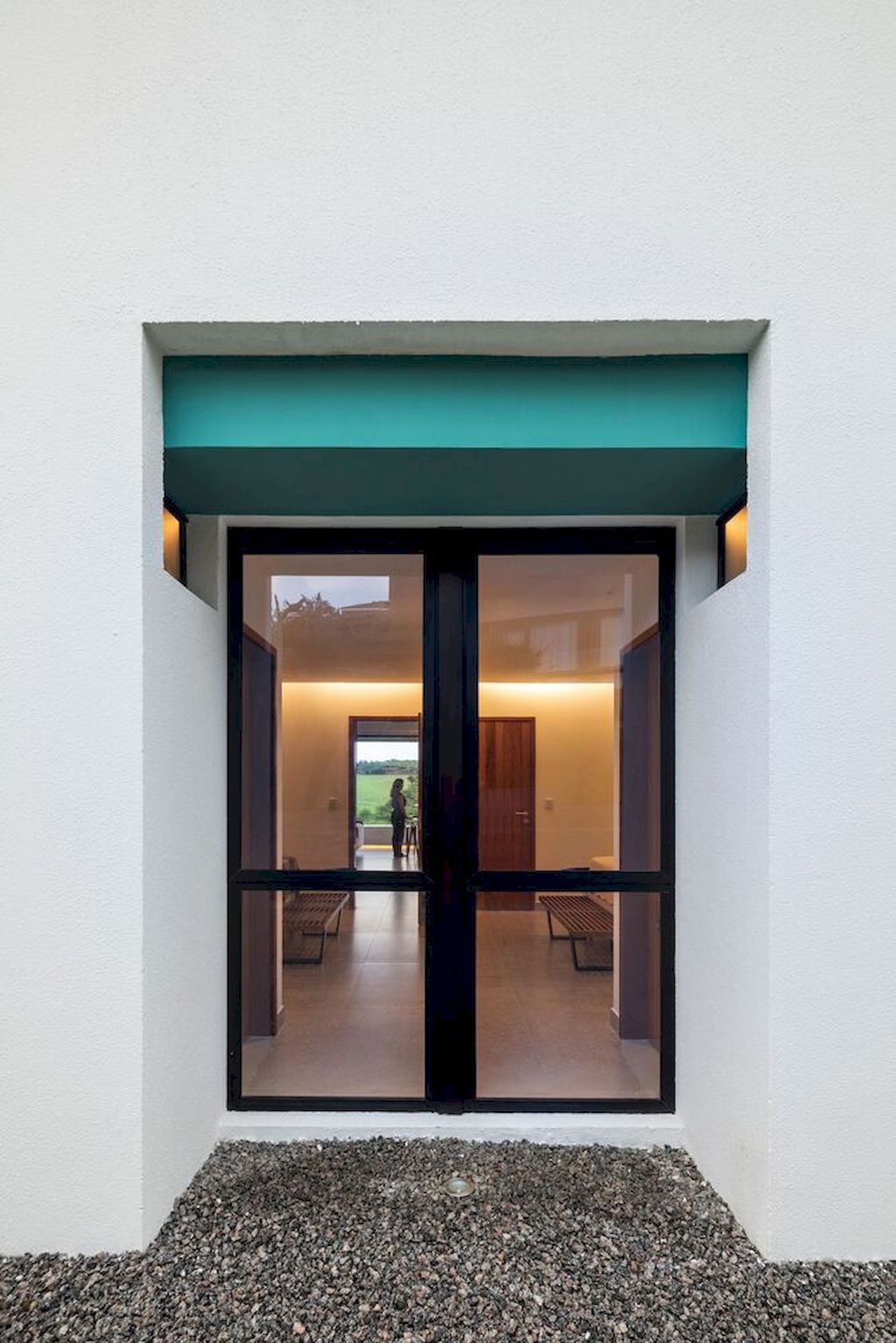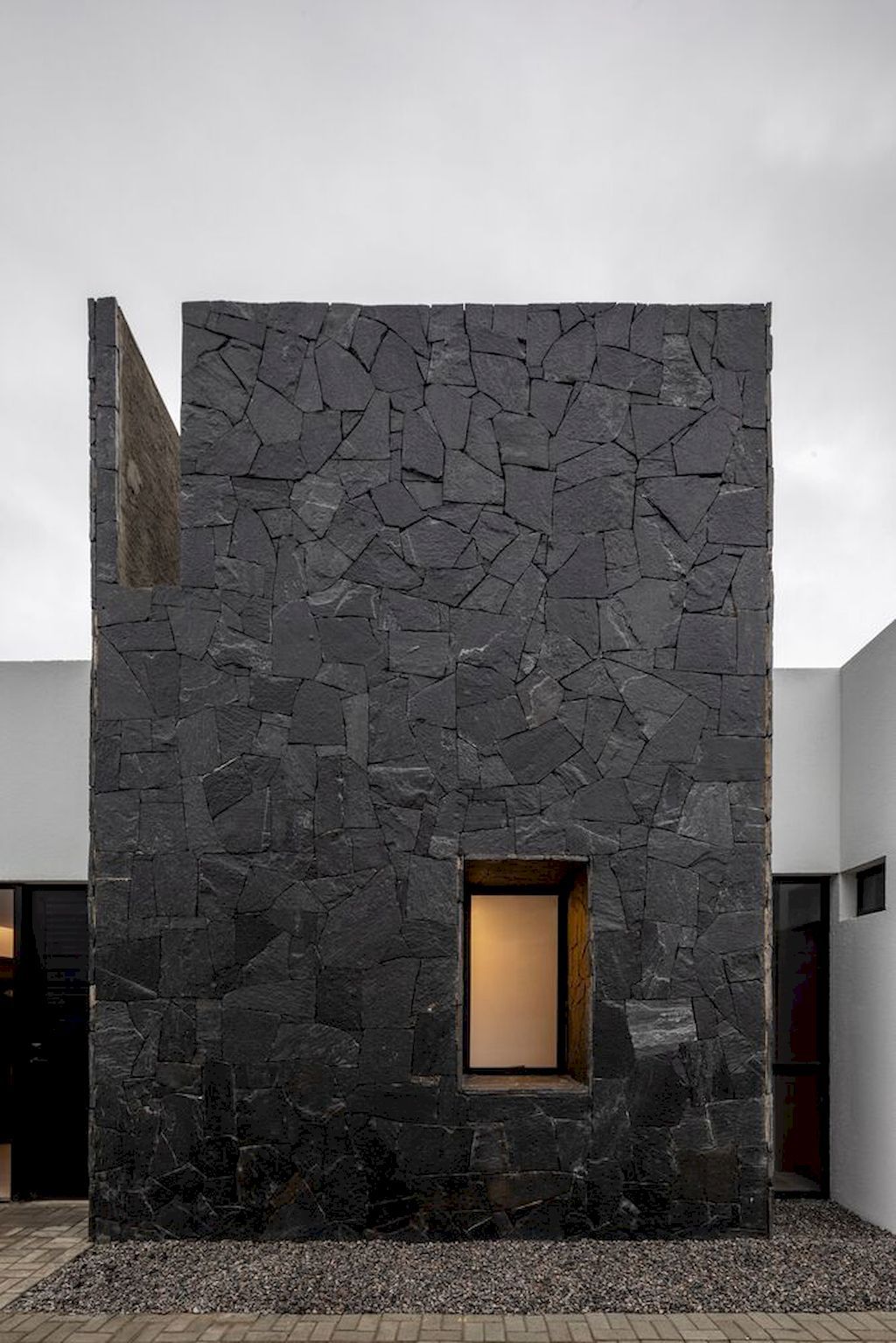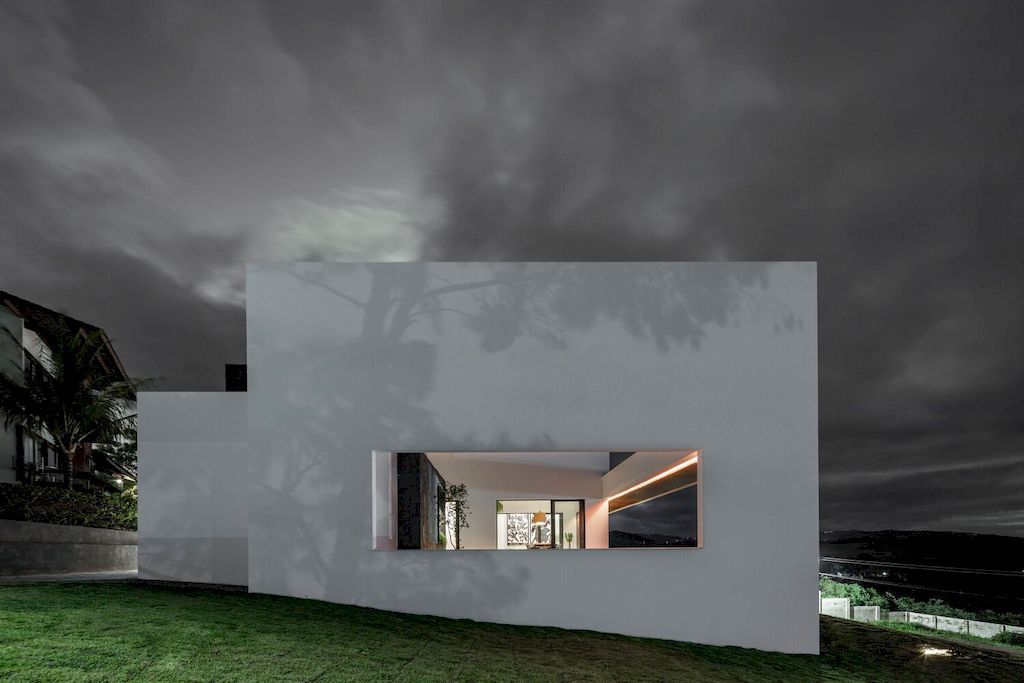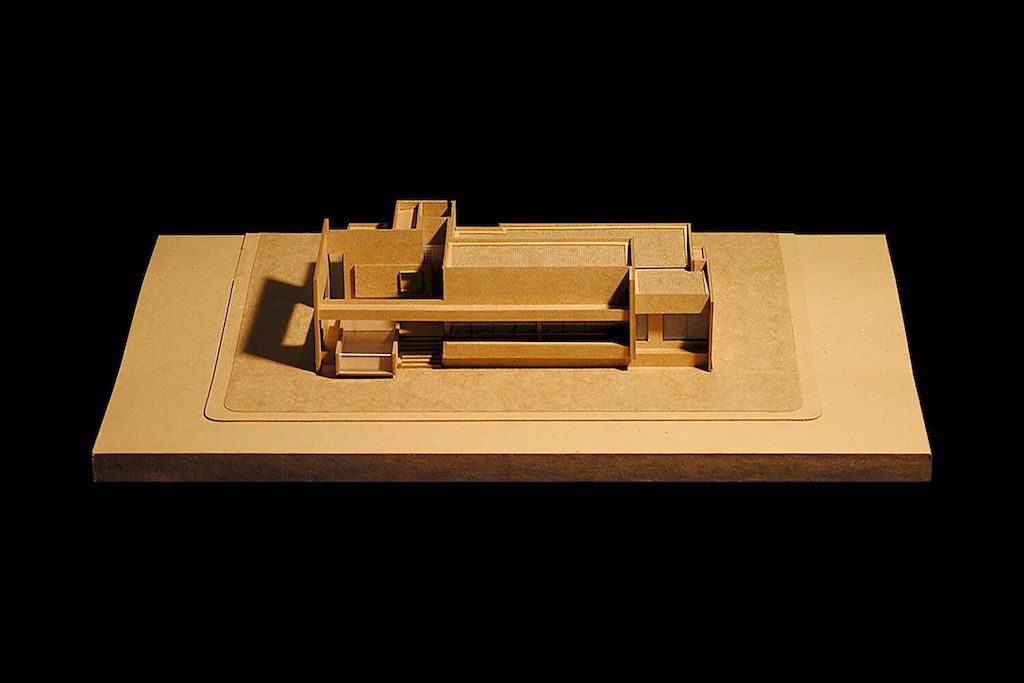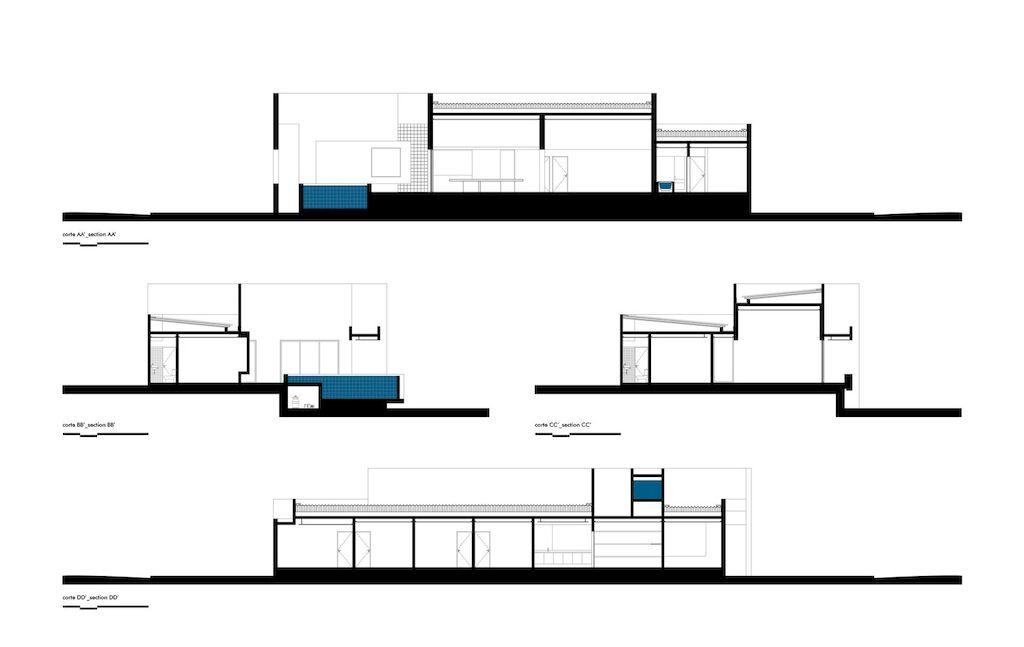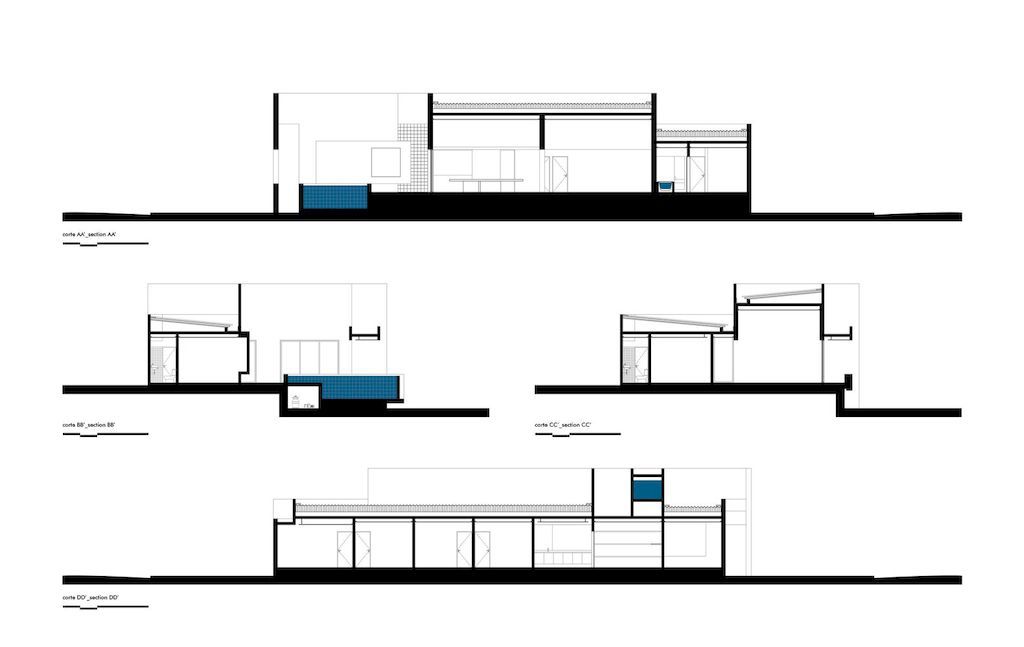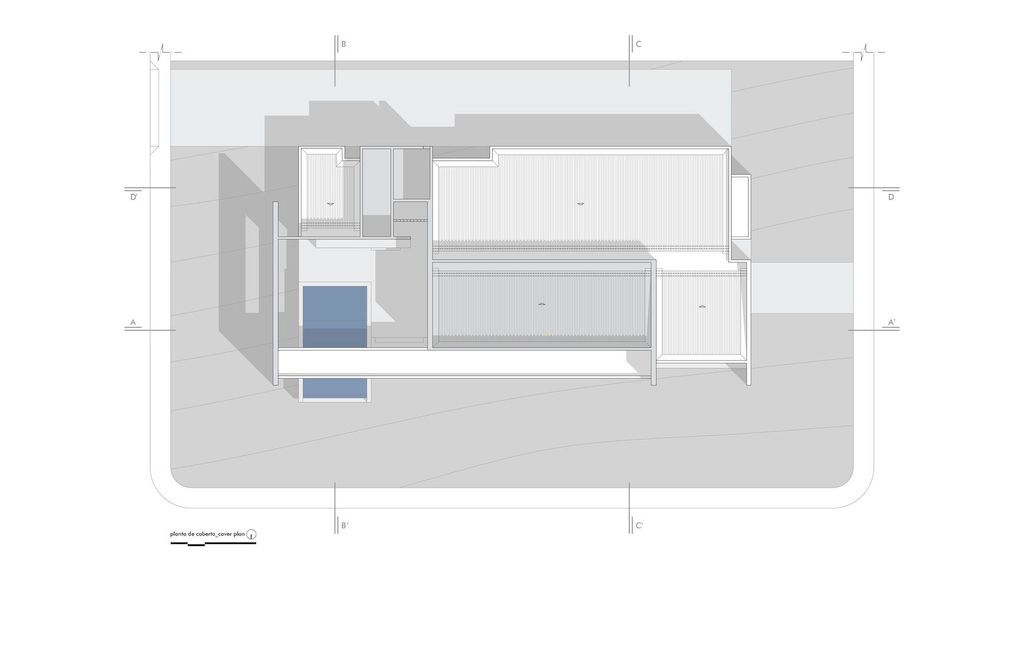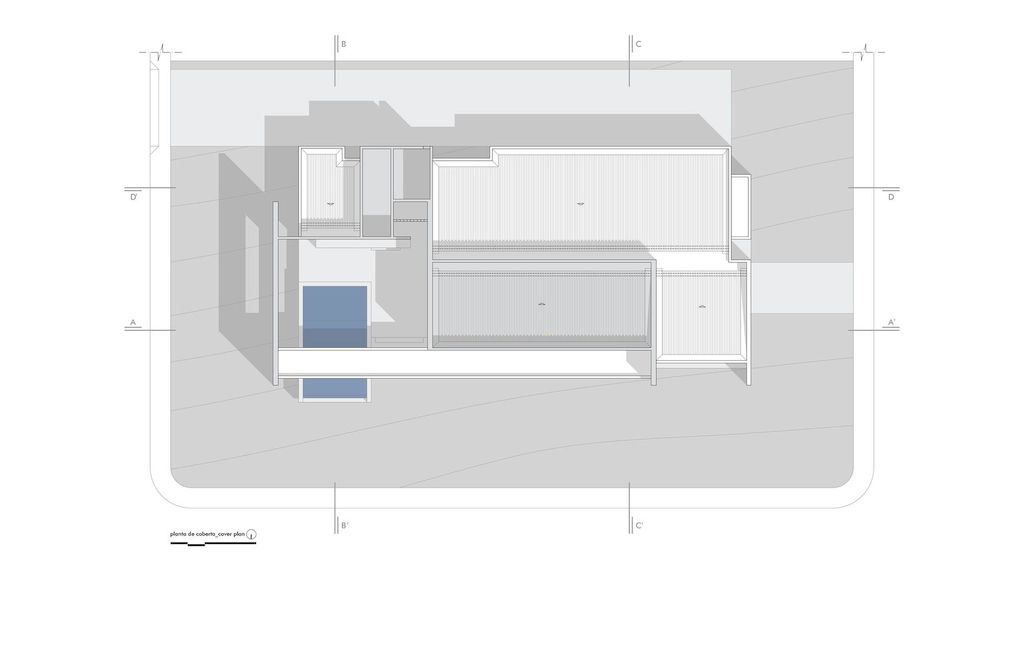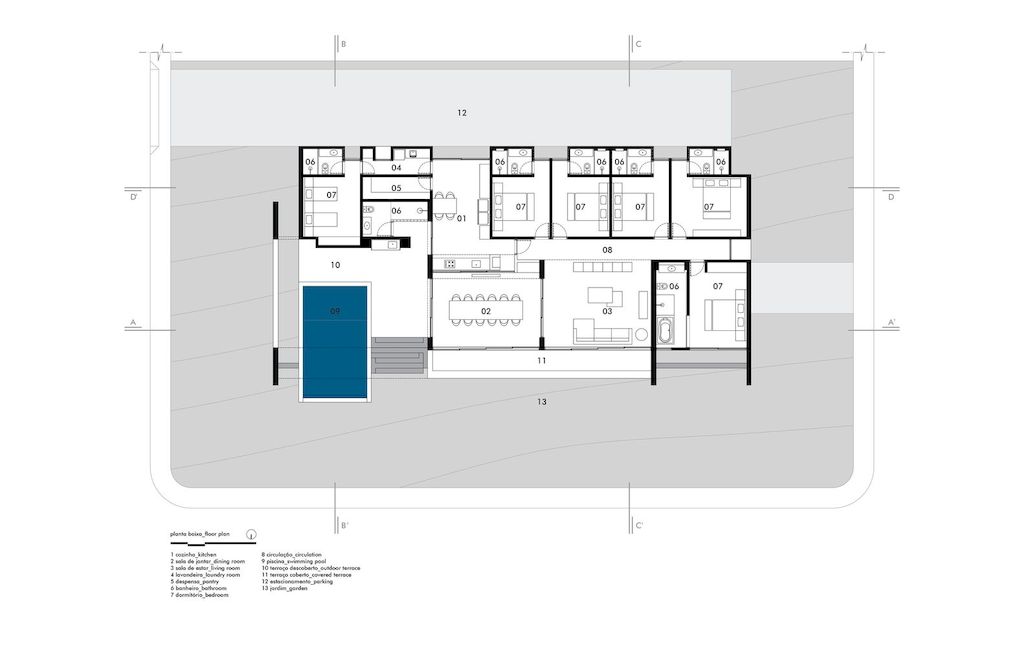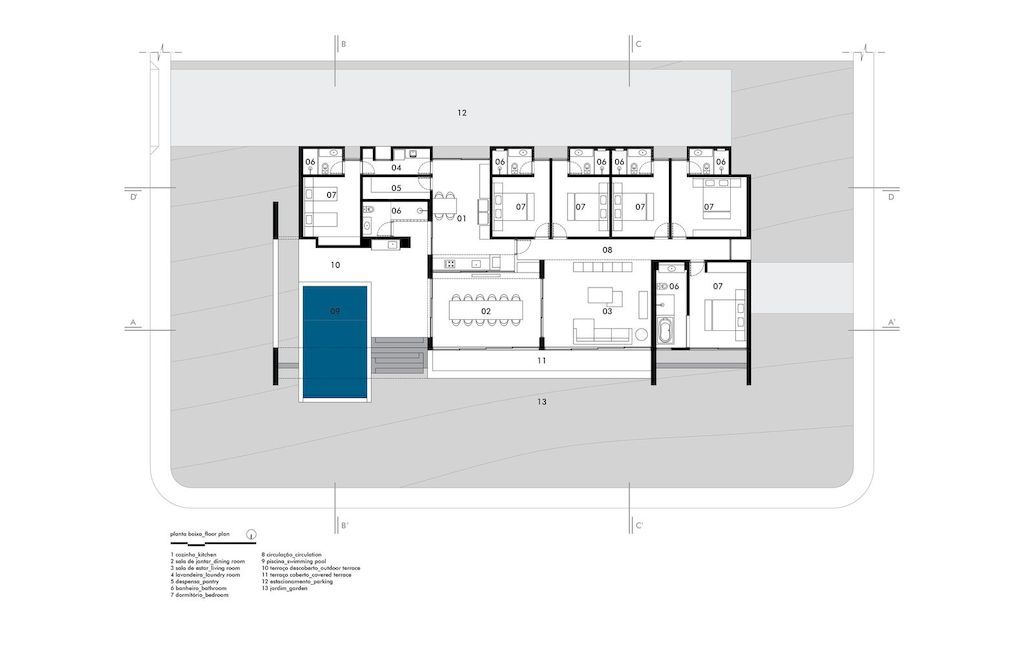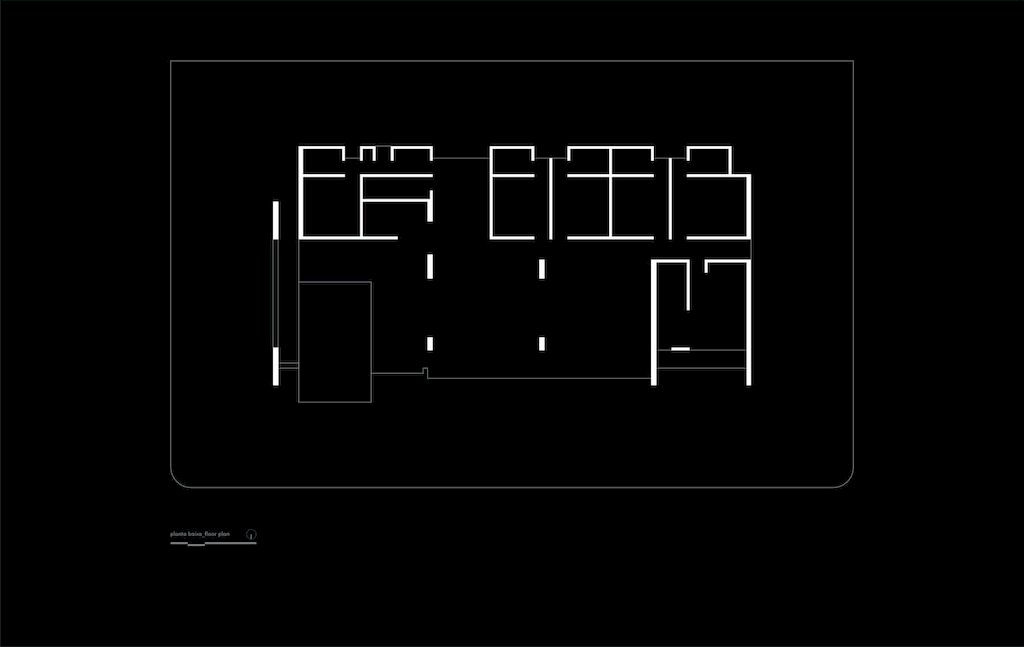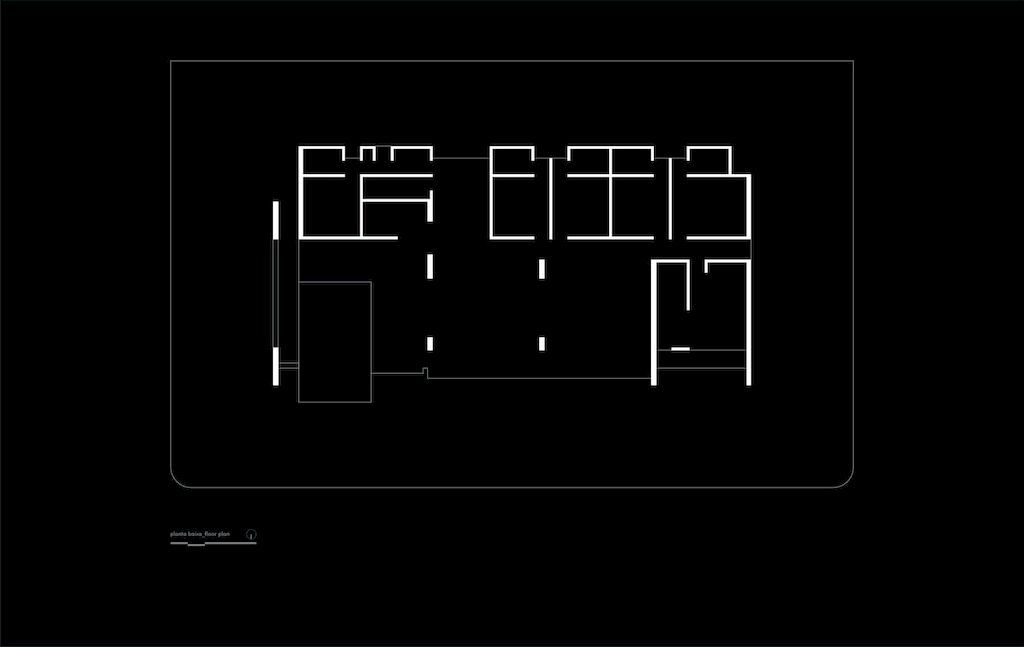 The House 212 Gallery:
Text by the Architects: From the rocky soil of agreste
From the pernambucana bucolic view,
Hard, firm, flat,
For good architecture in the Northeast.
Photo credit: Maíra Acayaba| Source: NEBR Arquitetura
For more information about this project; please contact the Architecture firm :
– Add: Bairro Novo, Carpina – State of Pernambuco, 55819-317, Brazil
– Instagram: https://www.instagram.com/nebr_arquitetura/?hl=es
More Projects in Brazil here:
---