Date of Publishing:
Architecture Design of House Around the Tree
Description About The Project
House Around the Tree by TIMM Architecture, nestled in the picturesque landscape of Okrokana, near Tbilisi, Georgia, is a testament to the harmonious fusion of contemporary design and nature. This architectural gem, created by a team of talented young architects, showcases an unwavering commitment to its natural surroundings.
The house embodies a minimalist and essentialist design philosophy, fostering a seamless connection between the indoors and the outdoors. The heart of the project lies in its unique conceptual approach, revolving around the majestic presence of a tree. The architects aimed to craft a space devoid of boundaries, and this ethos is evident in the building's structural simplicity, transparency, and use of natural materials, in perfect alignment with the client's vision.
The challenging topography of the site became an opportunity for creative design. The house spans three levels, thoughtfully adapted to the sloping terrain, enhancing its interaction with the surrounding nature. The lower level houses the entrance and a garage, while a plateau like deck on top accommodates the living room, kitchen, and lounge areas, all seamlessly connected to gardens and a refreshing swimming pool, offering panoramic vistas.
Exposed concrete defines the neutral palette of the open plan living spaces, create an invite ambiance illuminated by natural light. Steel finishes and elegant 'cross-shape' steel pillars punctuate the contemporary aesthetic, adding a touch of refined contrast.
The house is a triumph for both architects and clients, a testament to their shared passion for celebrating and embracing the unique beauty of this exceptional location.
The house is strategically positioned in non-aligned blocks, avoid any imposition on the land. Its linear layout, adorned with courtyards, verandas, and transitions, breaks the formal rigidity, emphasizing the serene connection between architecture and landscape.
The Architecture Design Project Information: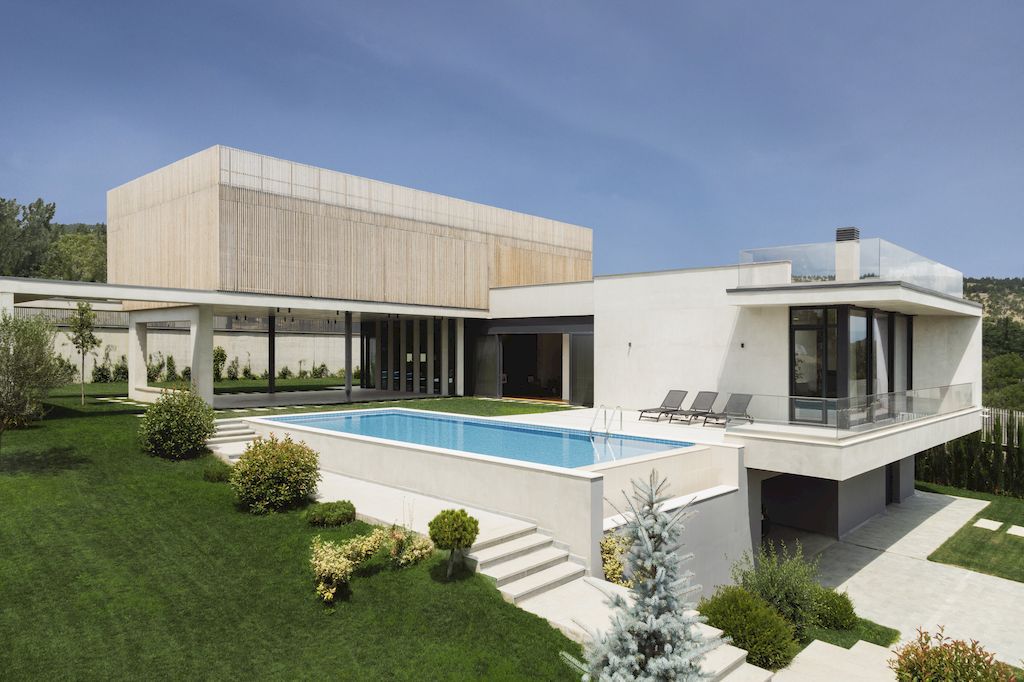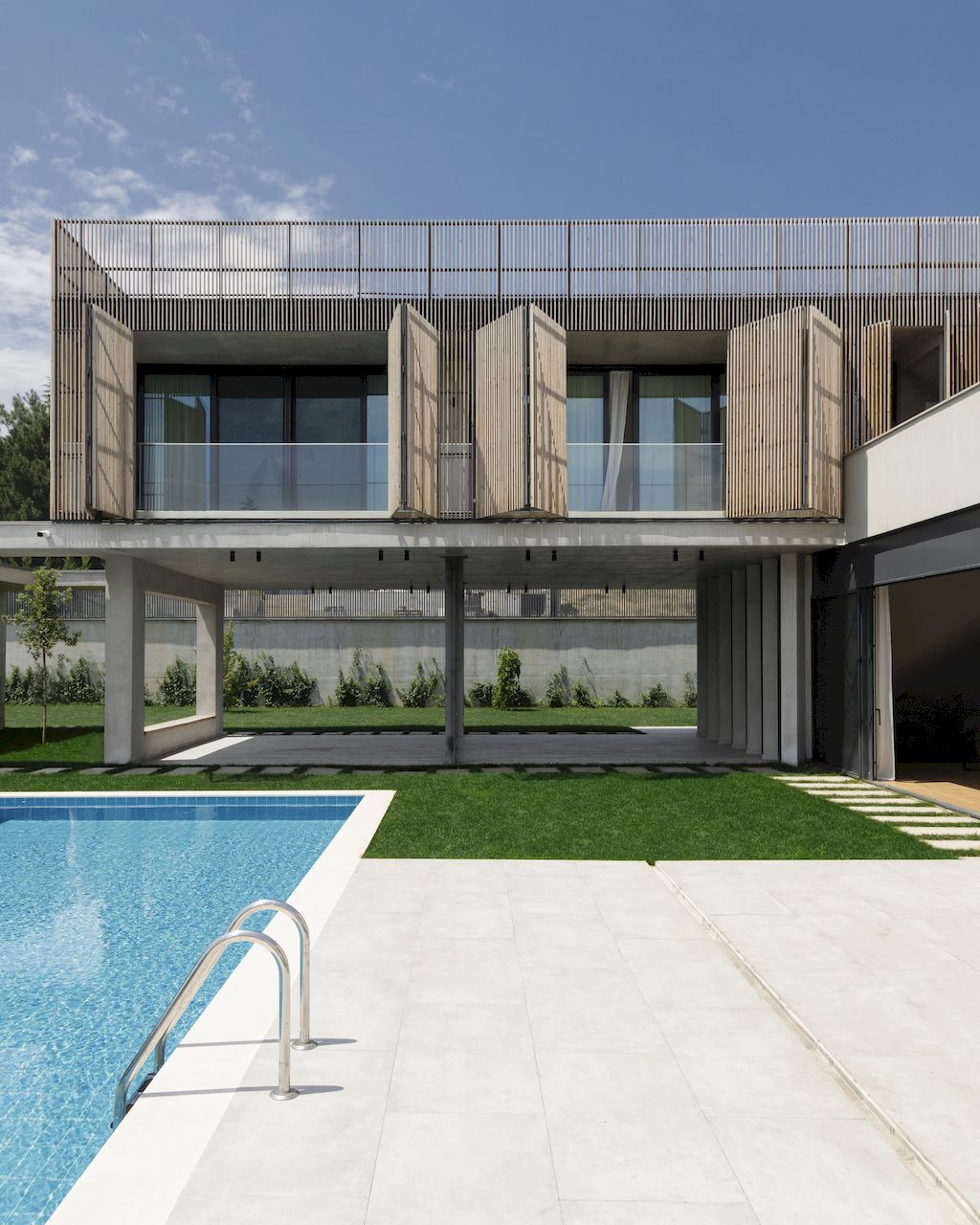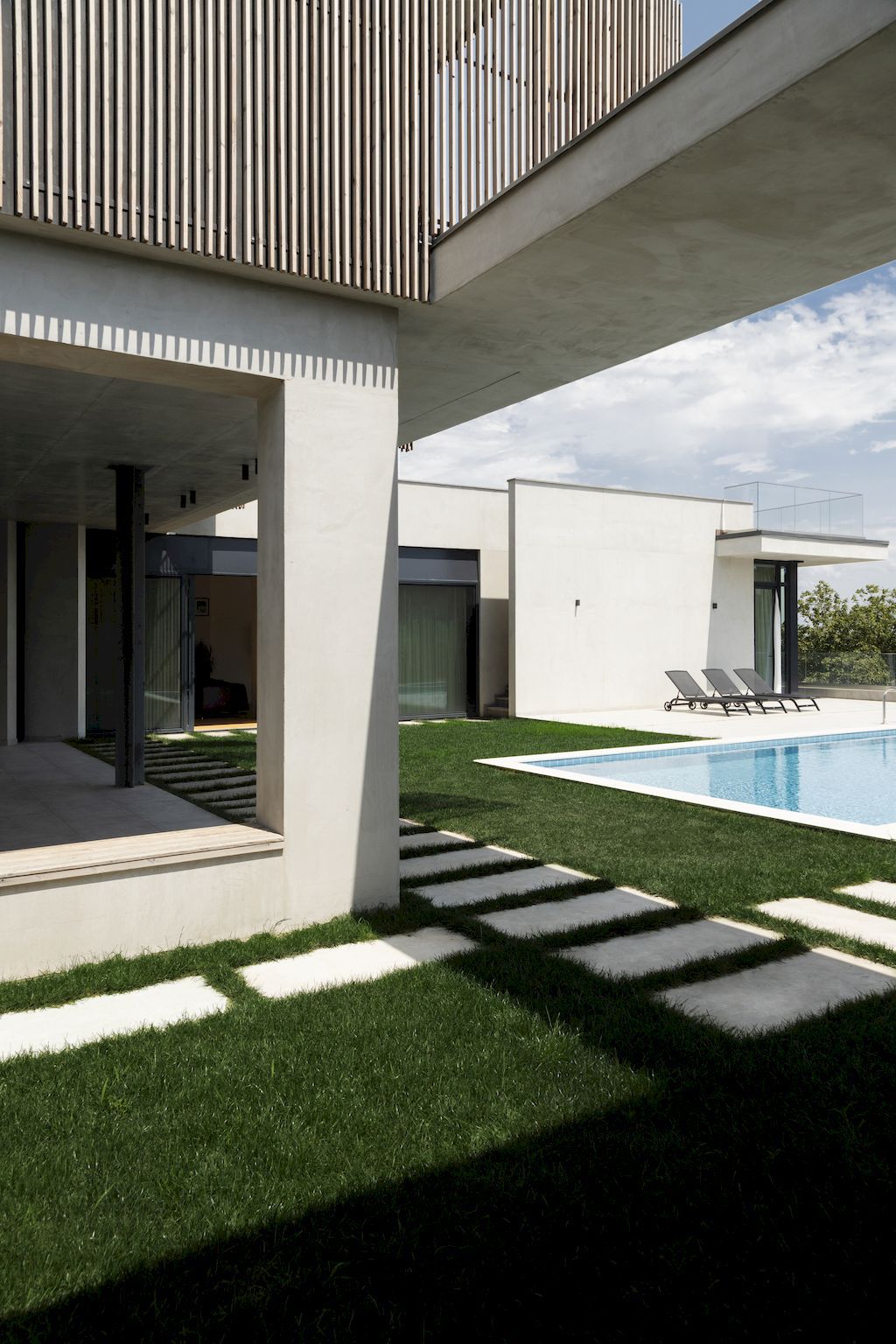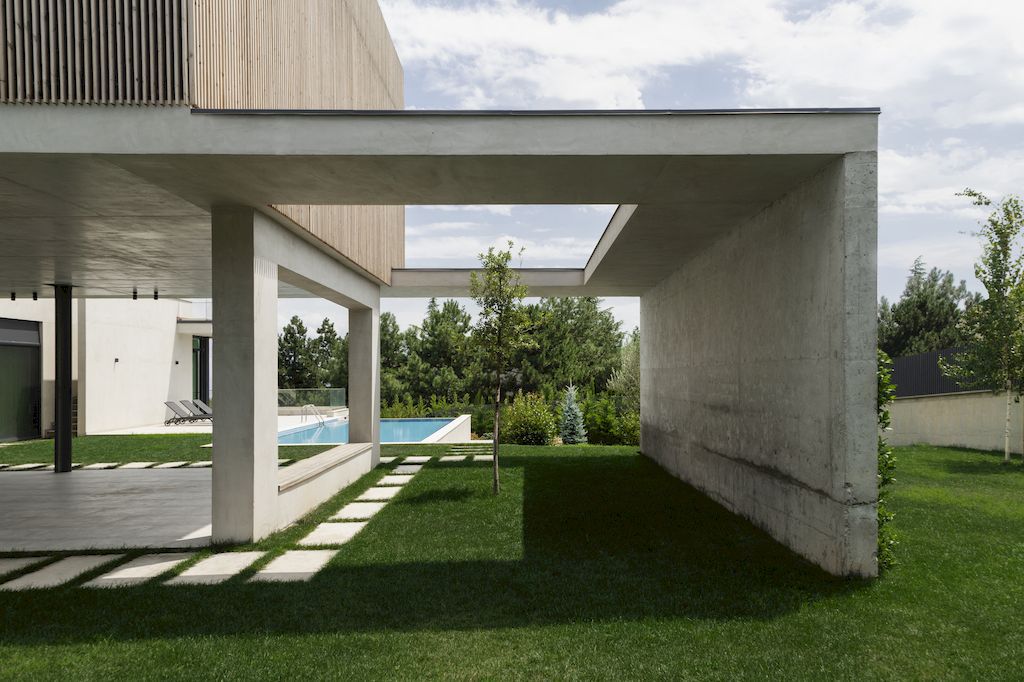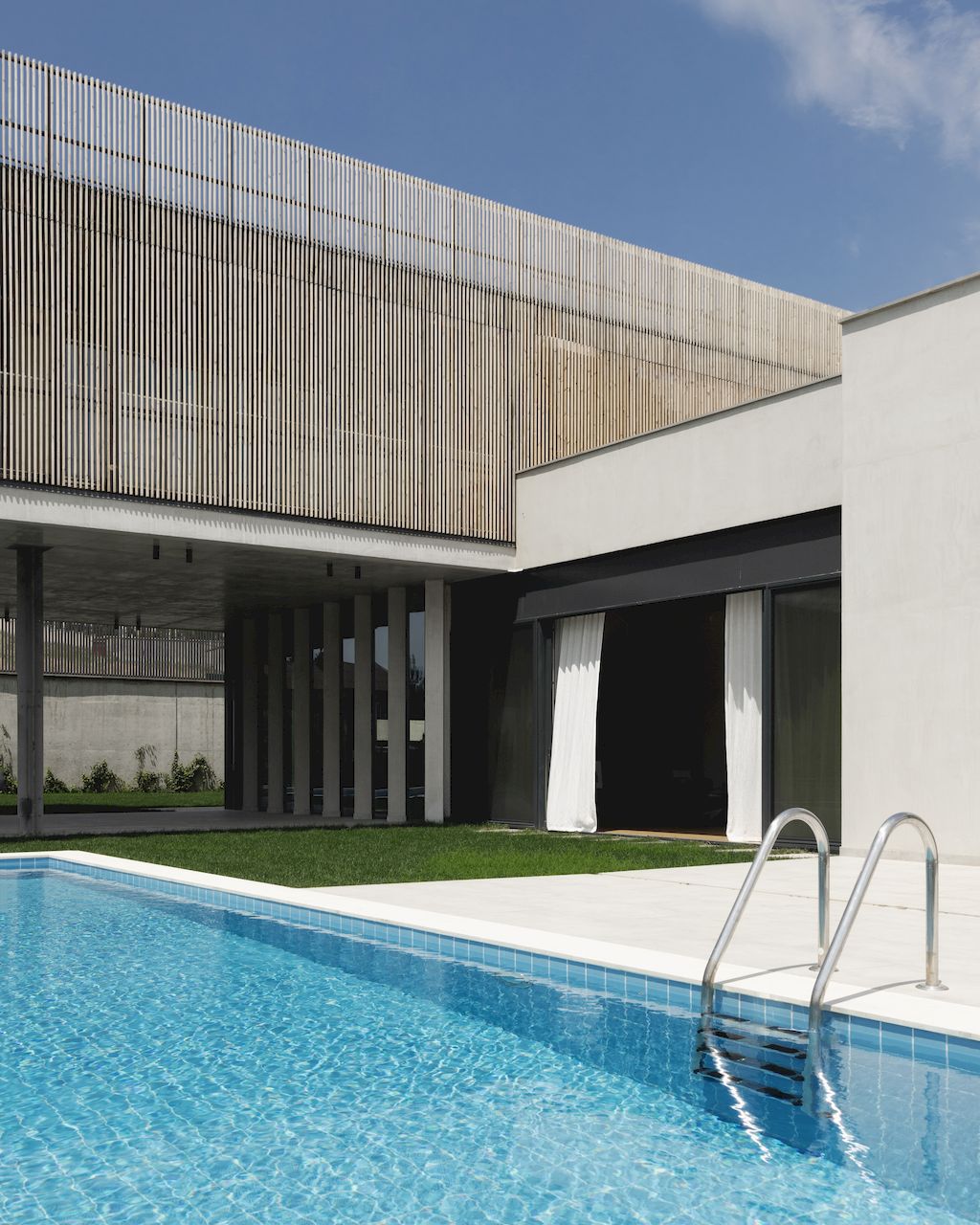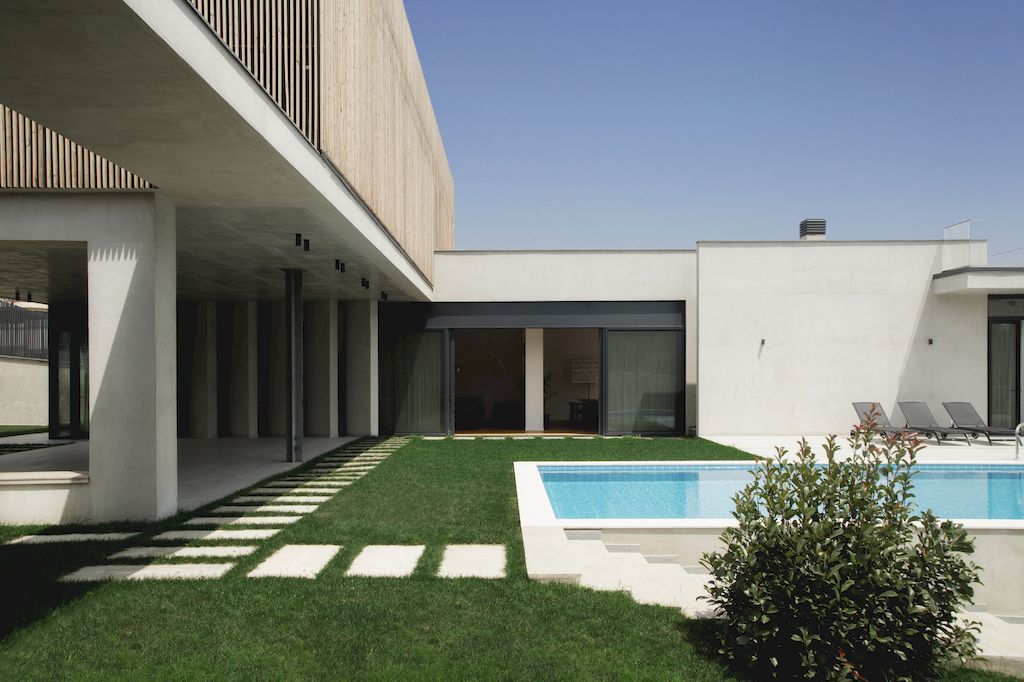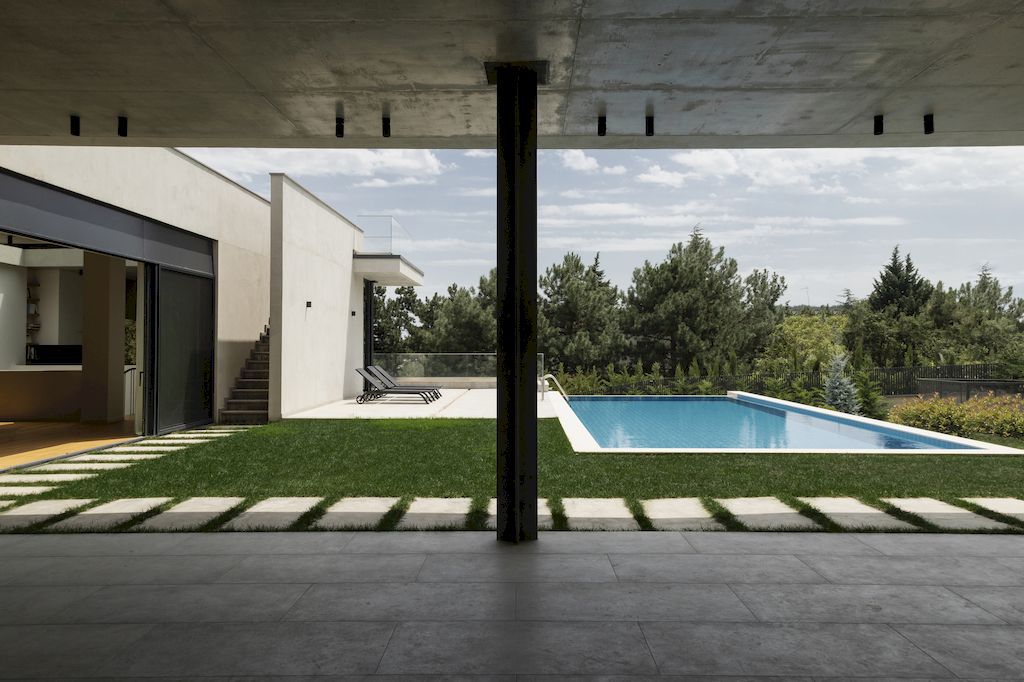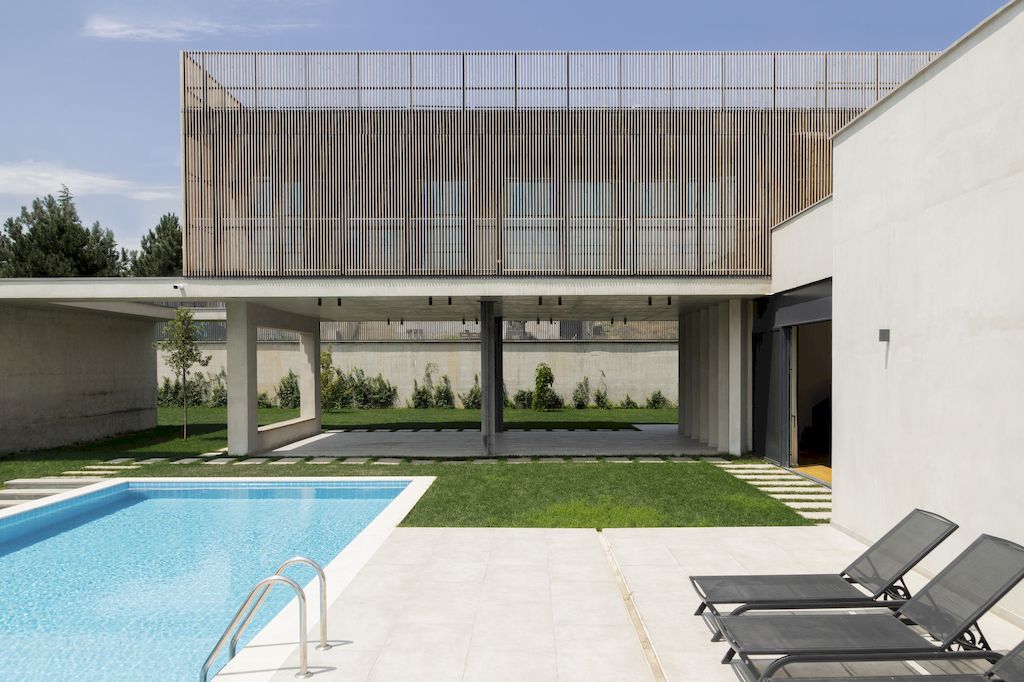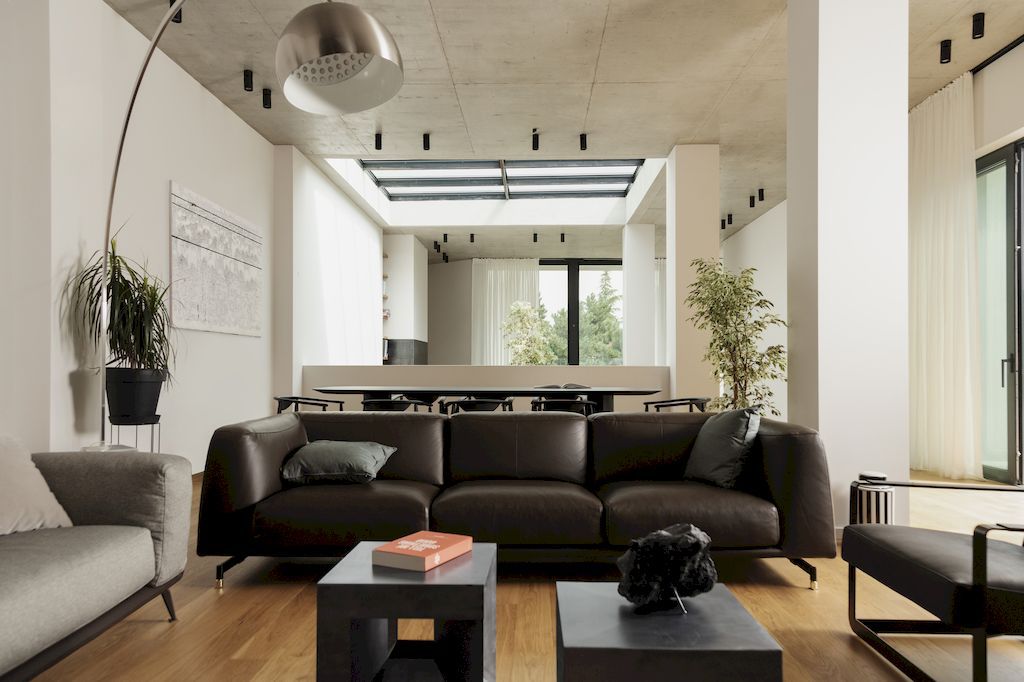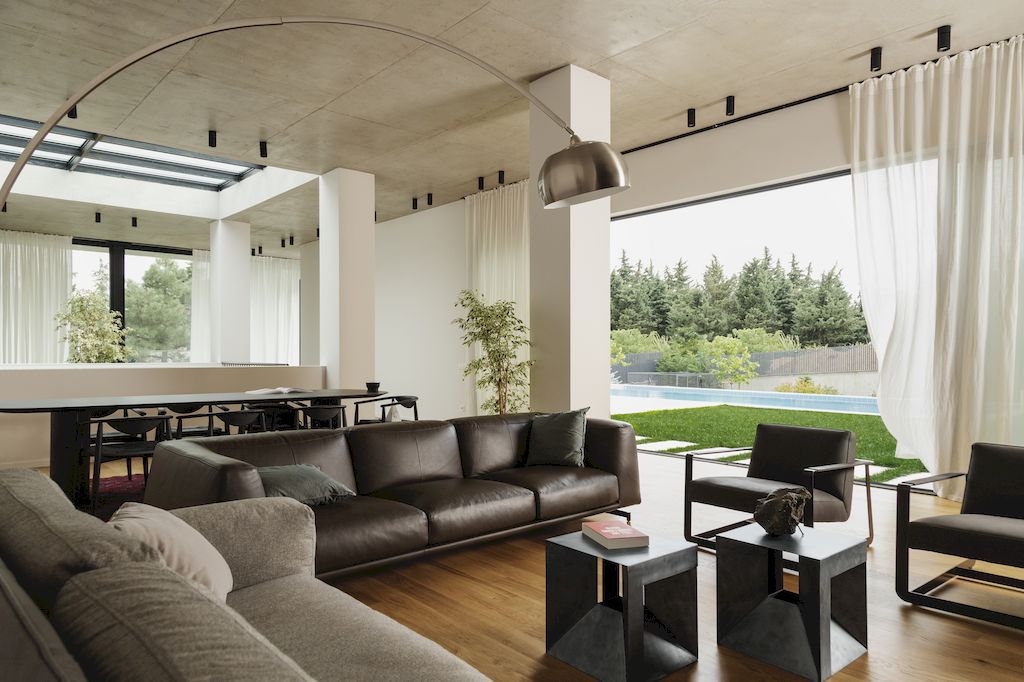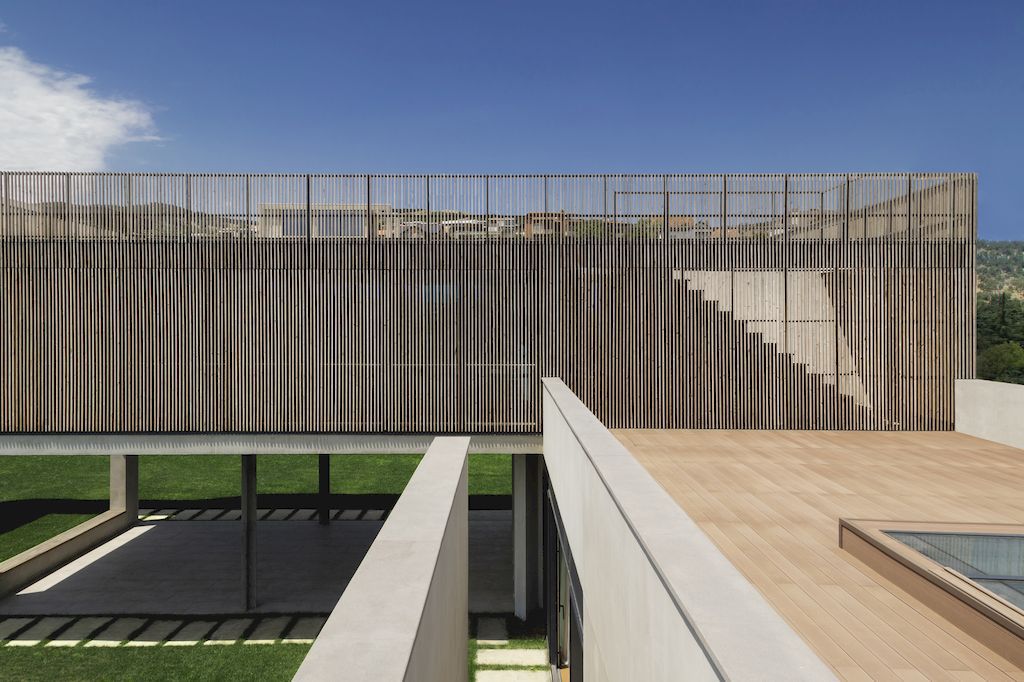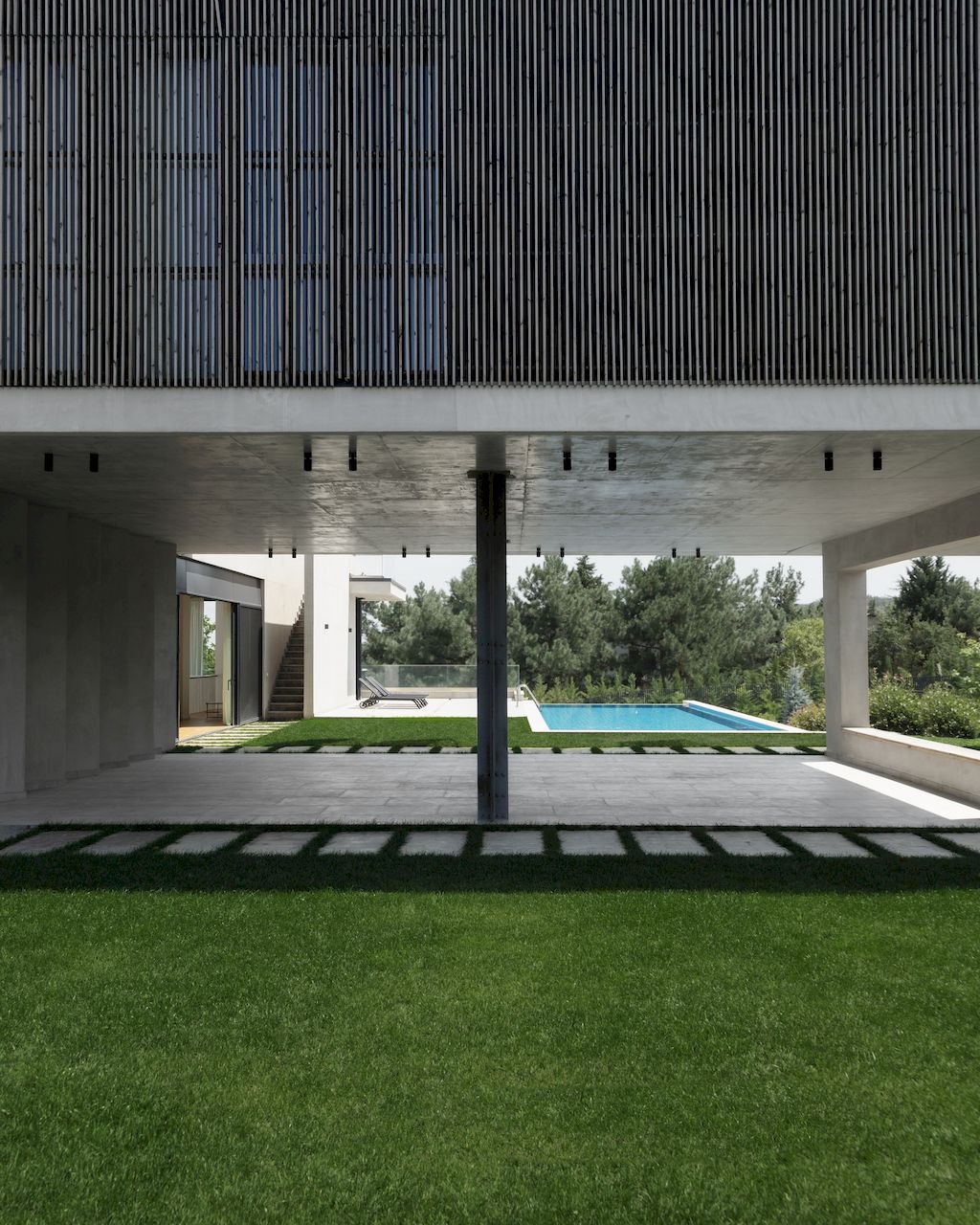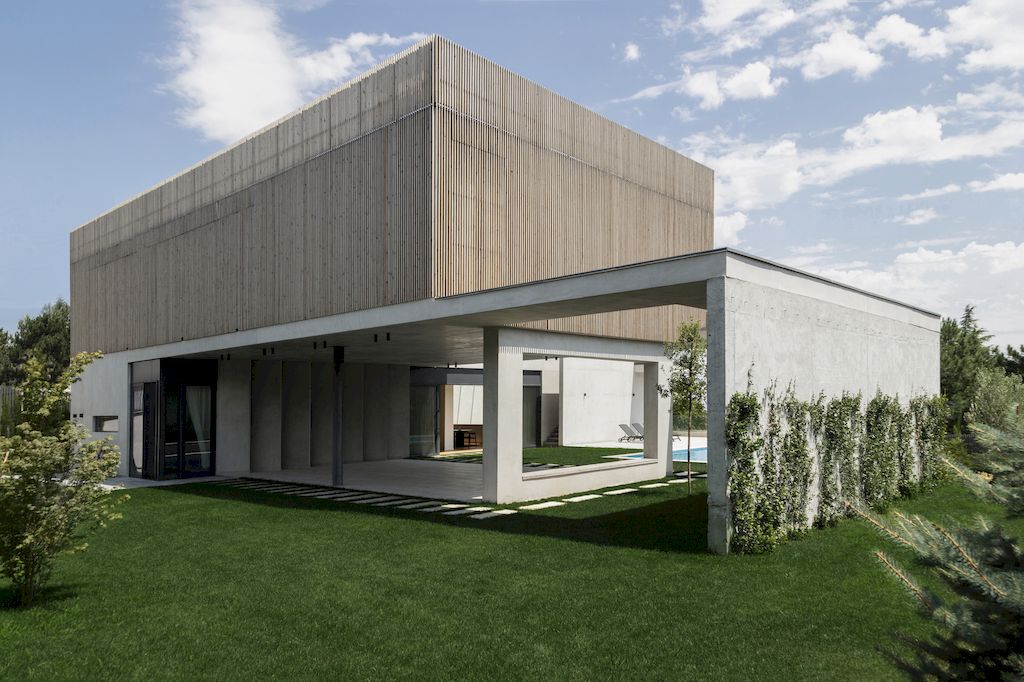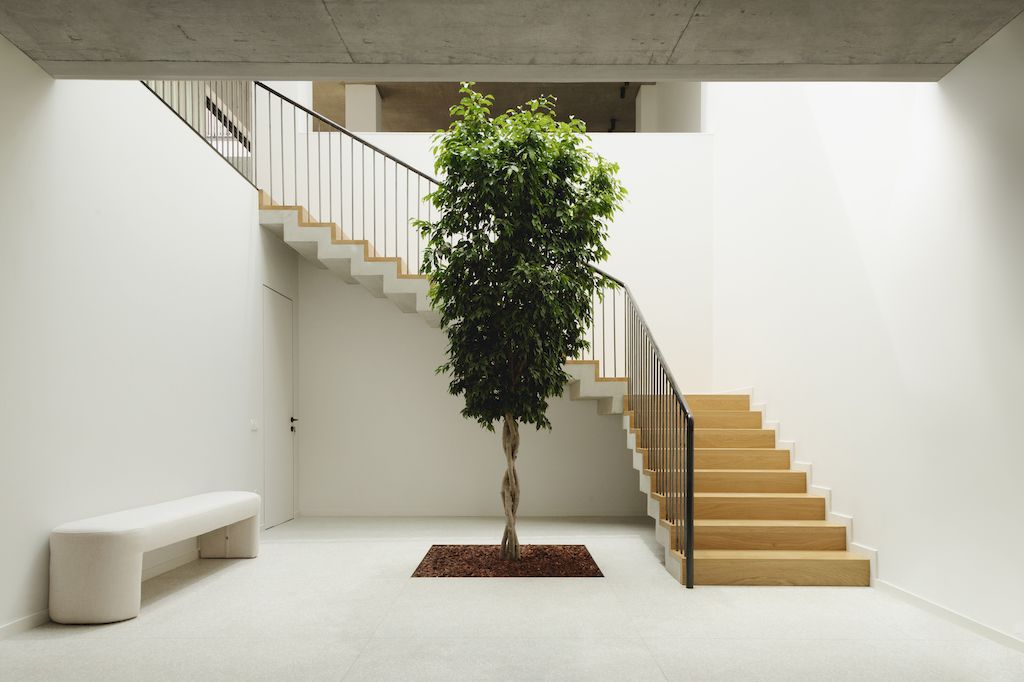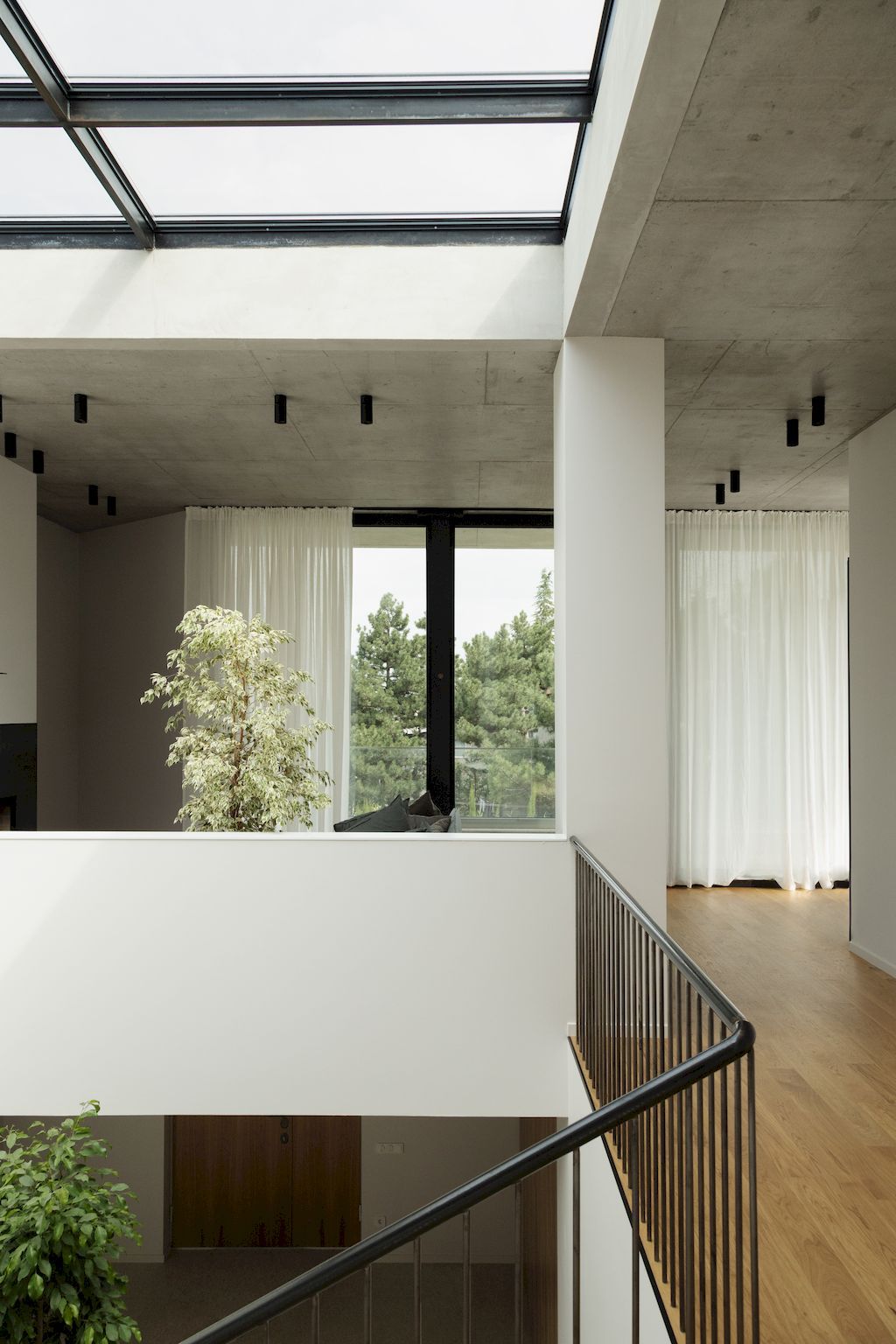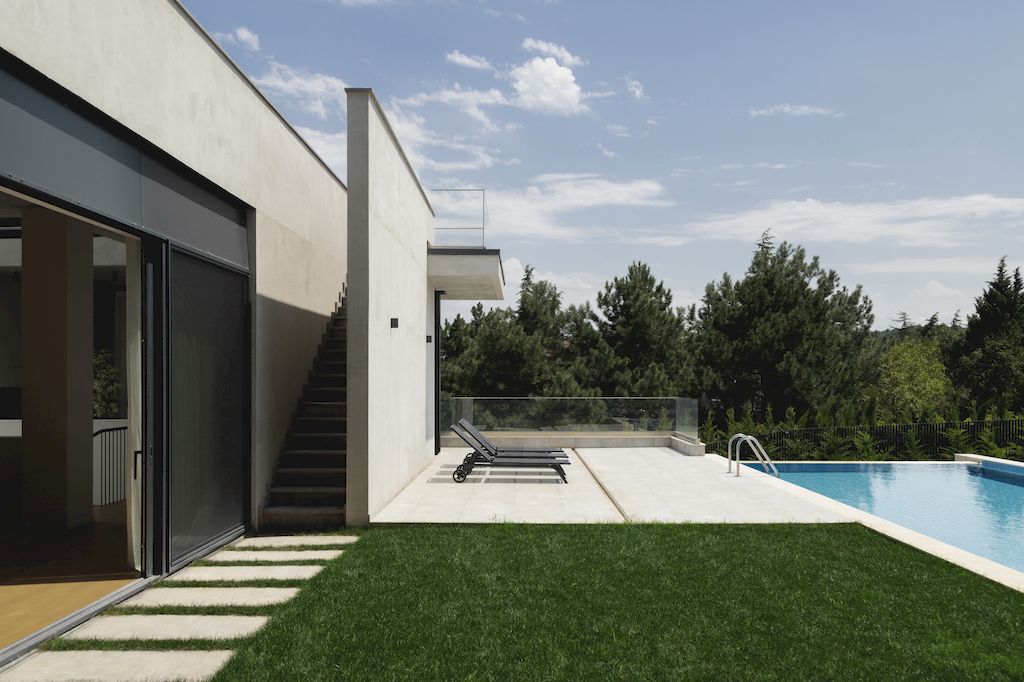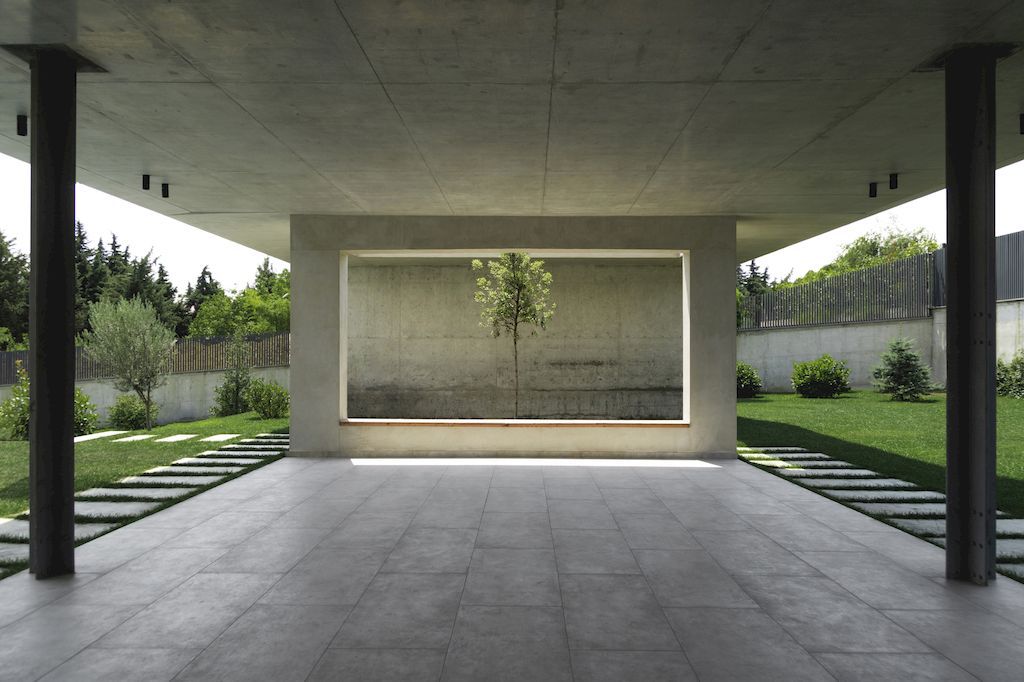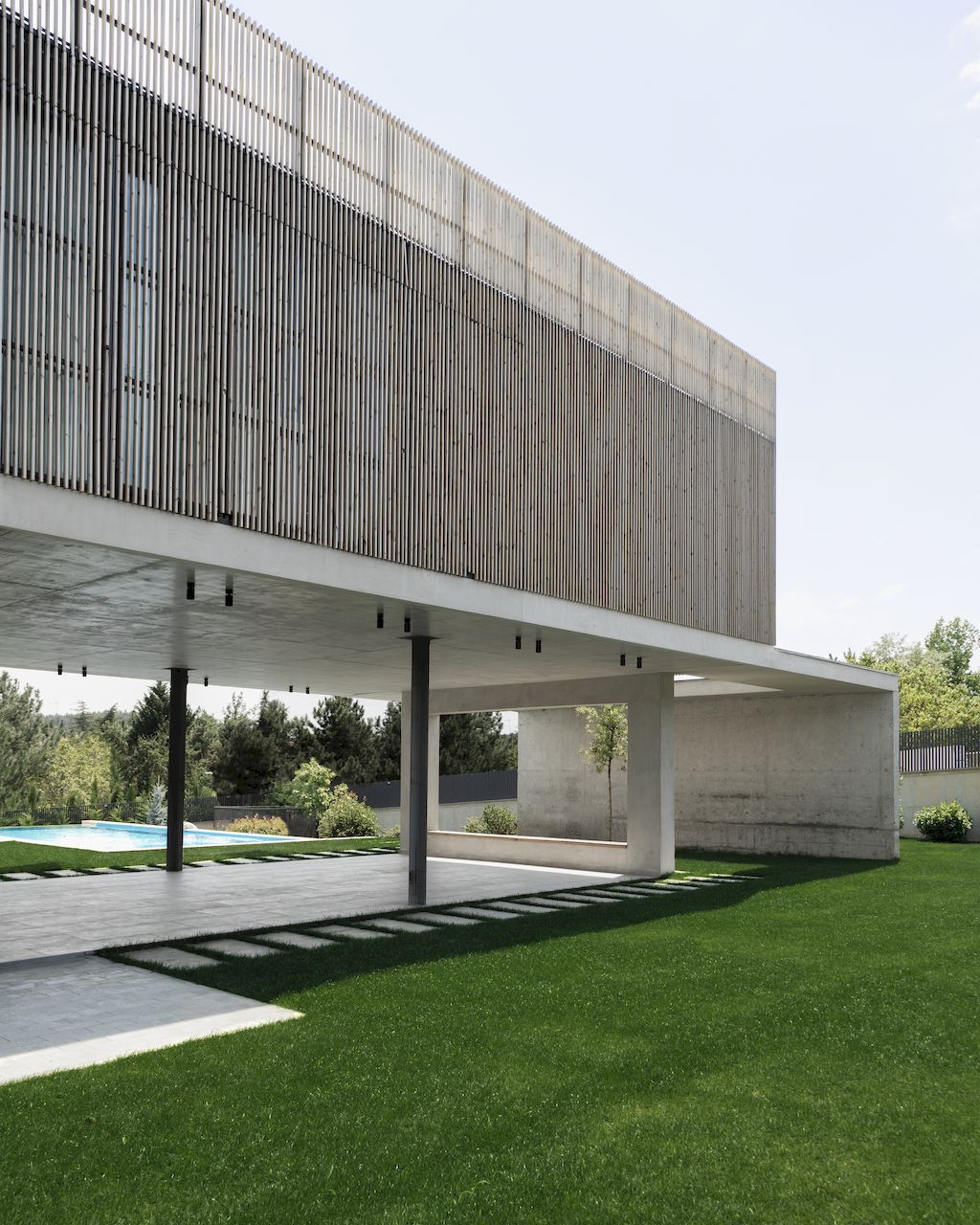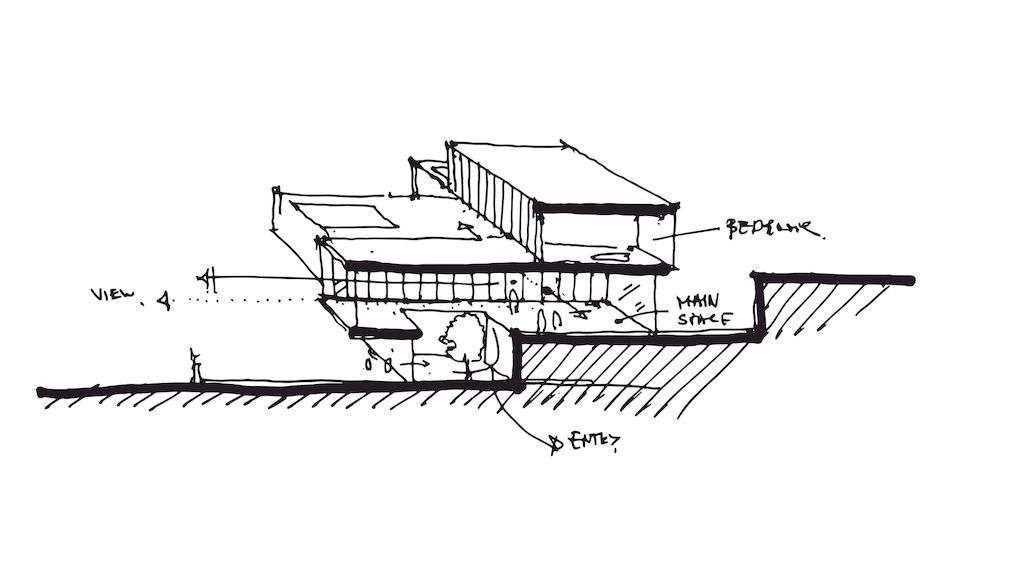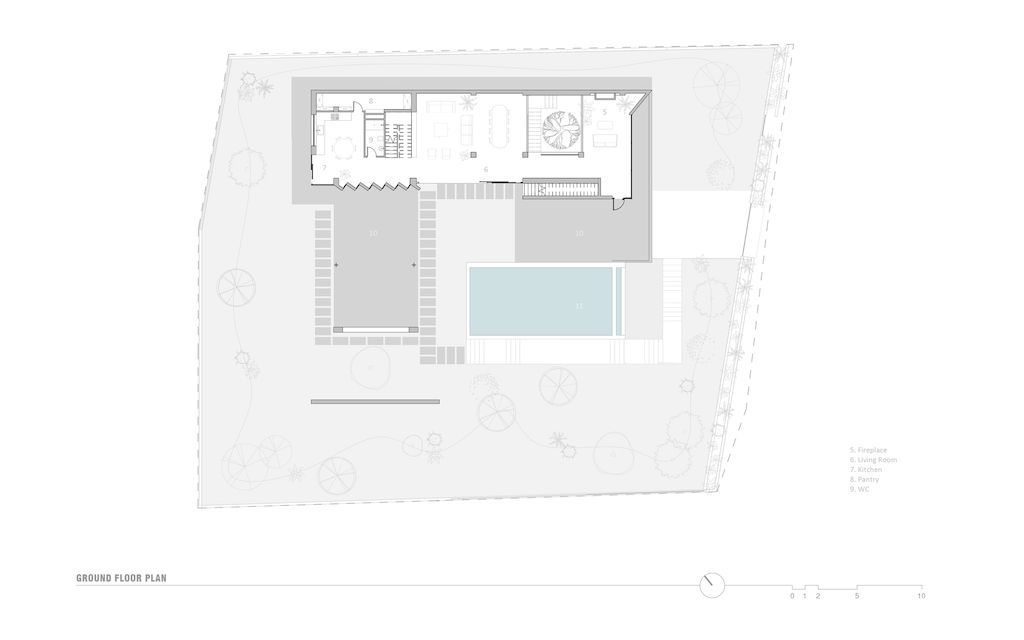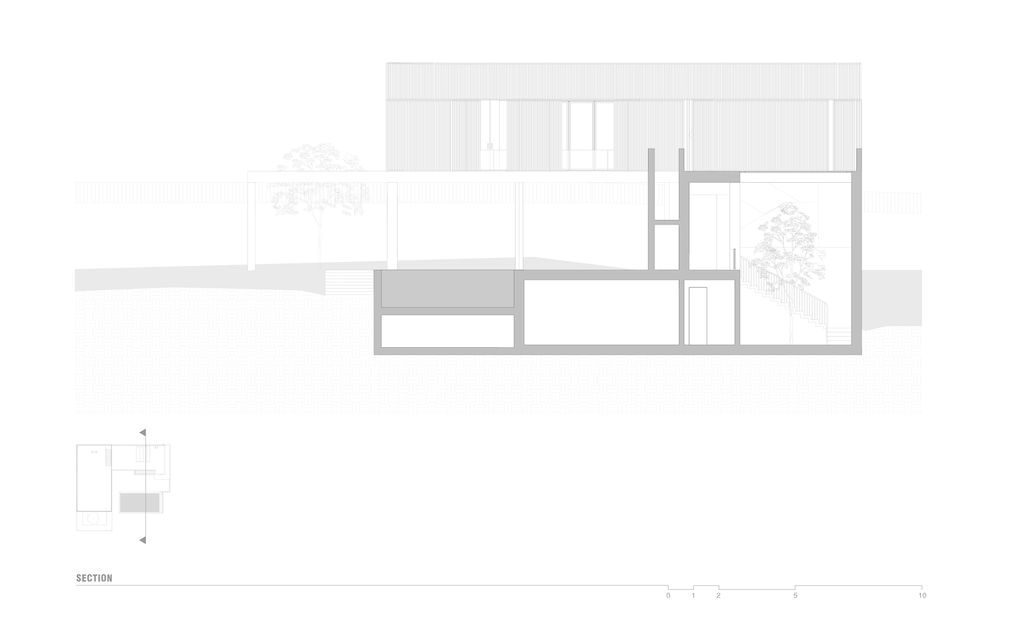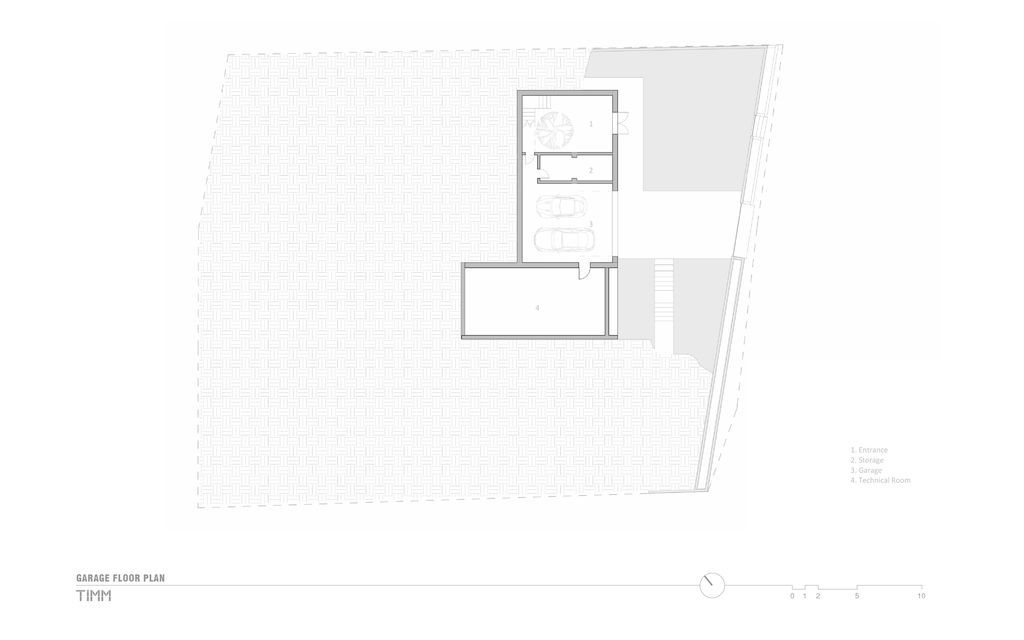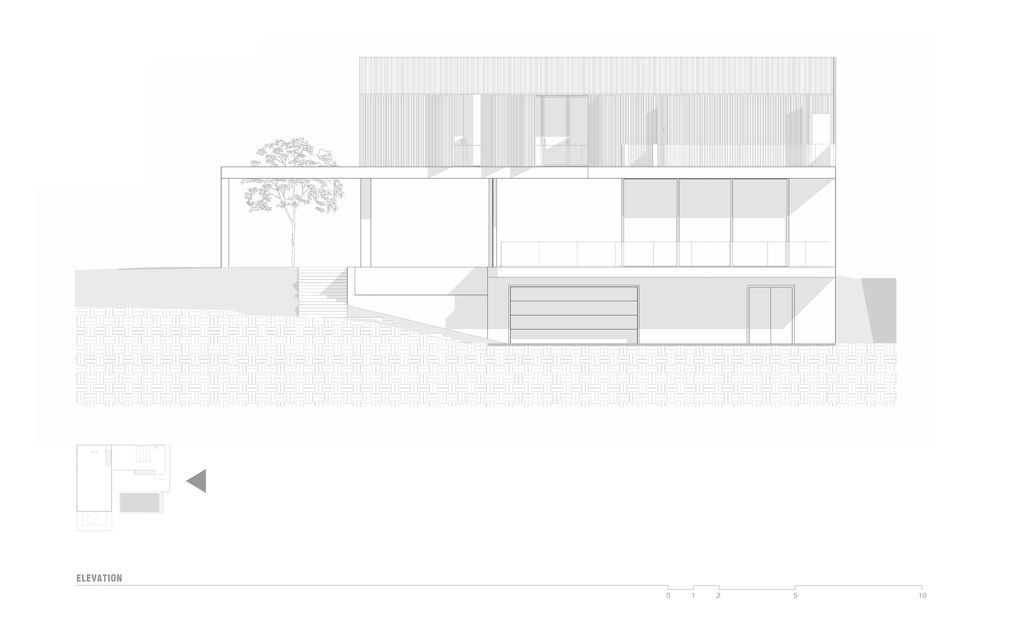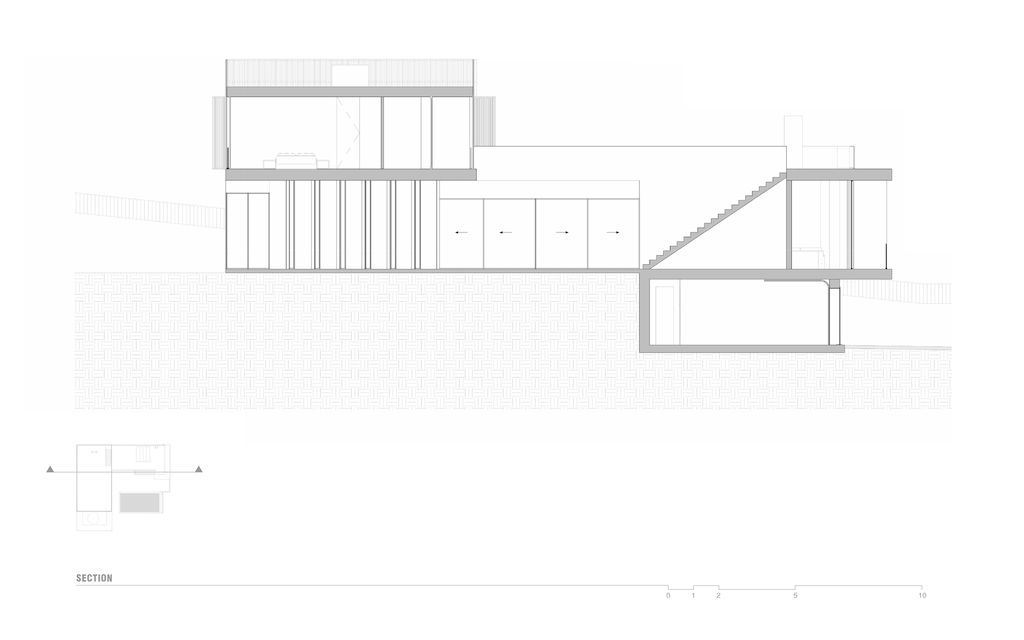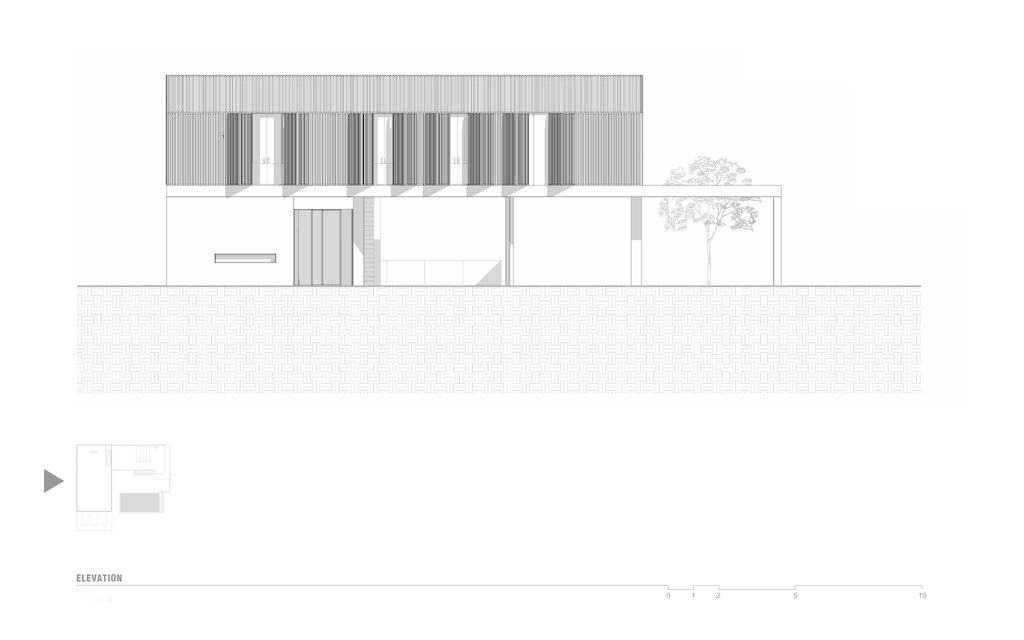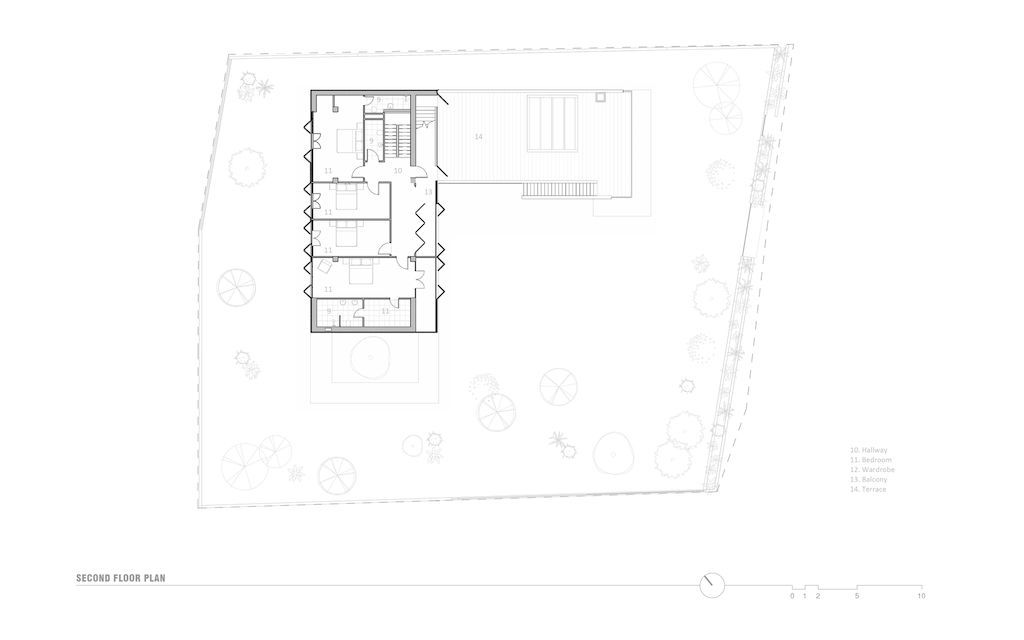 The House Around the Tree Gallery: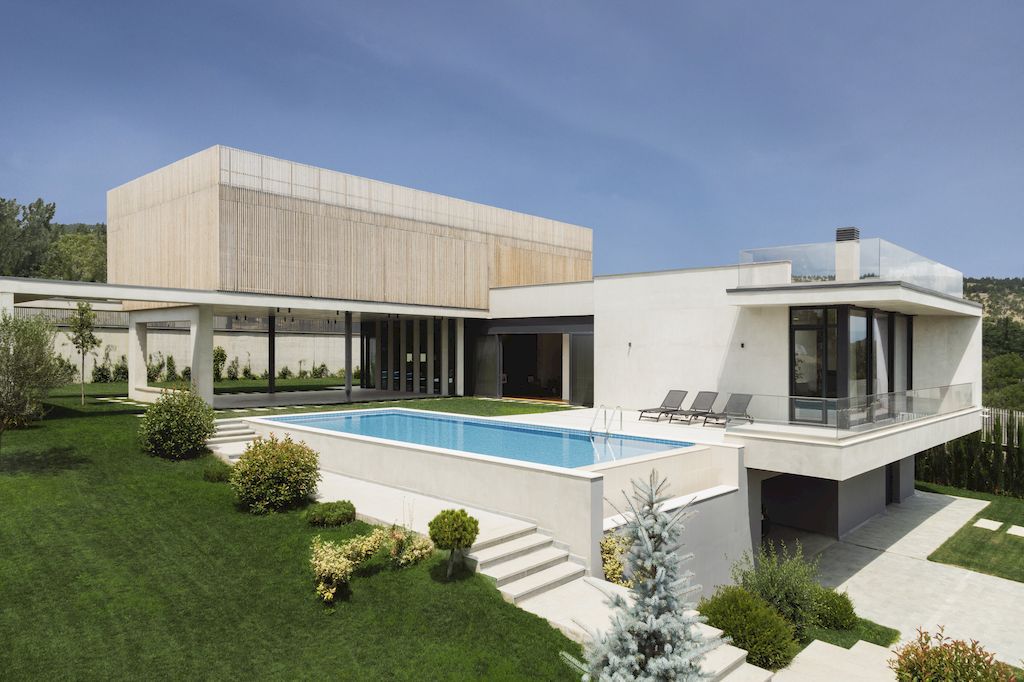 Text by the Architects: In Okrokana, a hilly, green attractive location near Tbilisi, Georgia, a studio of young architects, TIMM Architecture, has just realized a residence that, attuned to the natural context, develops amplifying a close interaction with the surrounding. A contemporary, clean design, based on minimalism and essentiality, nurtures a seamless dialogue between inside and outside. The conceptual approach, the premise of the project, has shaped and brought to life the building around the presence of a tree, in the effort to create a space without boundaries. Confirmations of this commitment are portrayed in the work through elementary structural simplicity, openness, and transparency, allied to the use of natural materials, closely linked to the aspirations of the client.
Photo credit: Beka Gulva | Source: TIMM
For more information about this project; please contact the Architecture firm :
– Add: 18 Kote Afkhazi St. 0105 Tbilisi, Georgia
– Tel: +995 599 725 900
– Email: tbilisi@timmarchitecture.com
More Projects in Georgia here:
---