Date of Publishing:
Ibsen House designed by Matheus Farah + Manoel Maia Arquitetura, located in a residential area of São Paulo. This home is a villa project with a full range of comfortable and luxurious functional spaces. The inside designed to be almost completely open so that family members can connect with each other. The highlight of the building is that there are almost free of fixed walls. Instead of dividing walls, the design team giant vertical "gardens" and large sliding wooden slats to help divide the spaces. Therefore, the spaces still have privacy when needed.
The pool's design considered the starting point of the project, as well as the center of the whole residence. It was designed to be seen from almost every room in the house, at the same time, both indoors and outdoors. Above the pool is the master suite, with an extensive floor to ceiling opening, which both reveals and hides the rooms. On the ground floor, where the pool is placed, there is a solarium with 4 comfortable chaise lounges surrounded by a tropical, lush garden. On the other side, the social volume is composed of living and dining rooms. The possibility of a total opening to the pool area enables the connection between these spaces and allows abundant natural ventilation and lighting.
In addition to this, the home also offers high end amenities for the owner, such as a large solarium, a fitness room and a large garage. Especially, on the underground floor, the most reserved area of ​​the residence is located. Known as Redroom, the space has special lighting and acoustic treatment to create the ideal atmosphere for parties. Without a doubt, this is a truly ideal place for luxurious living, enjoy parties and connect to the nature as well.
The Architecture Design Project Information: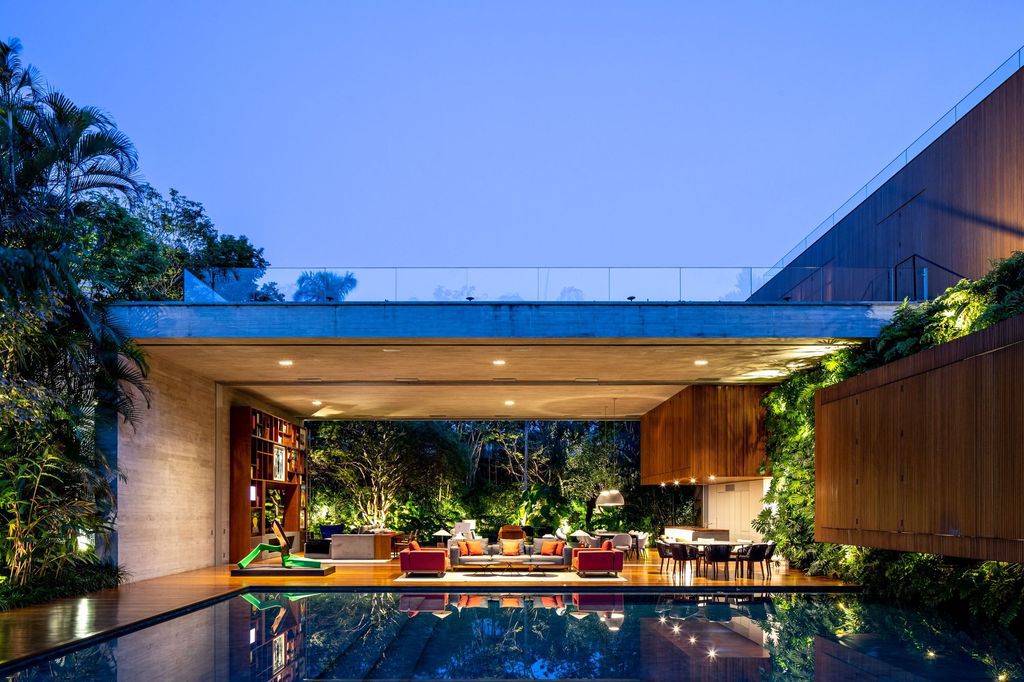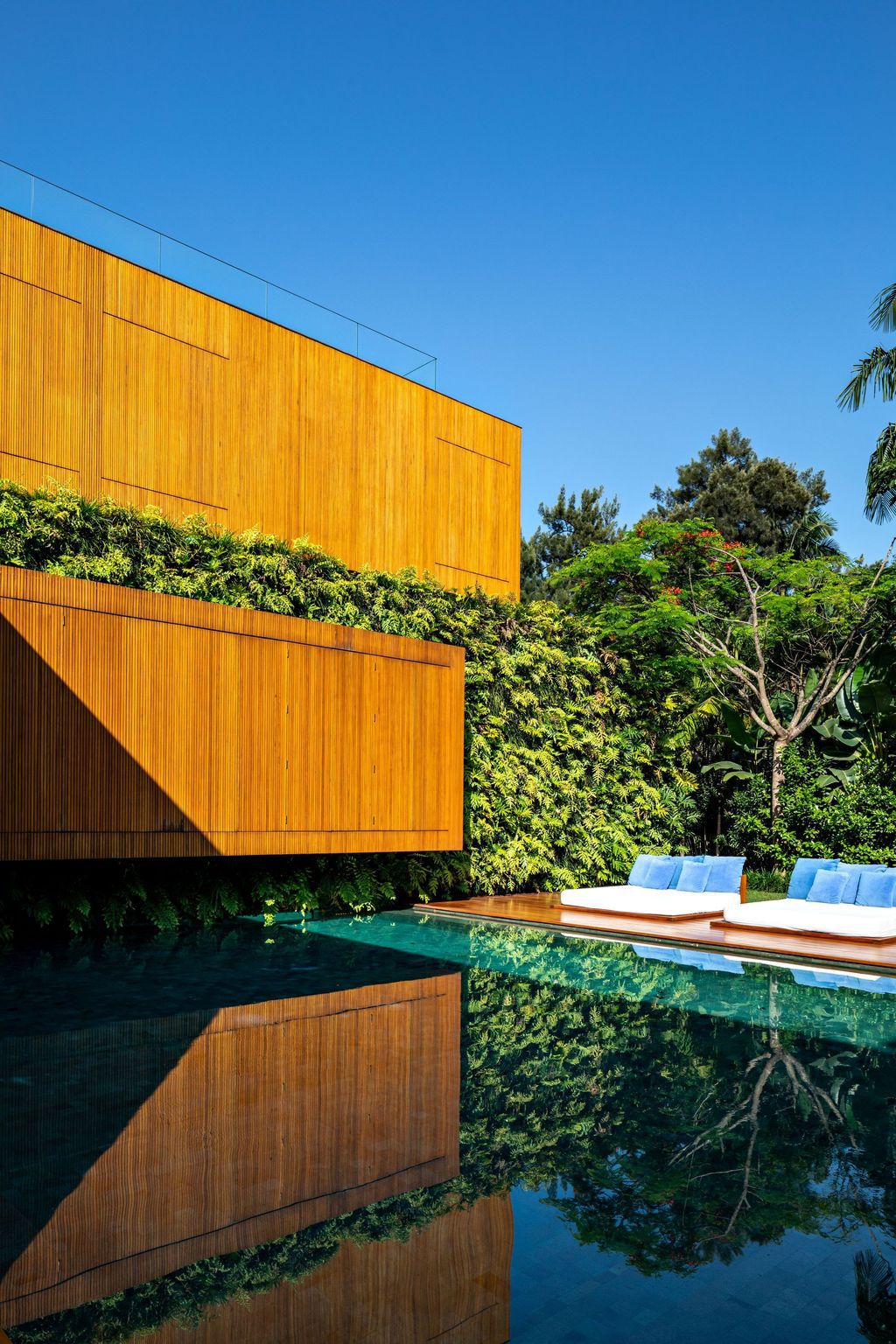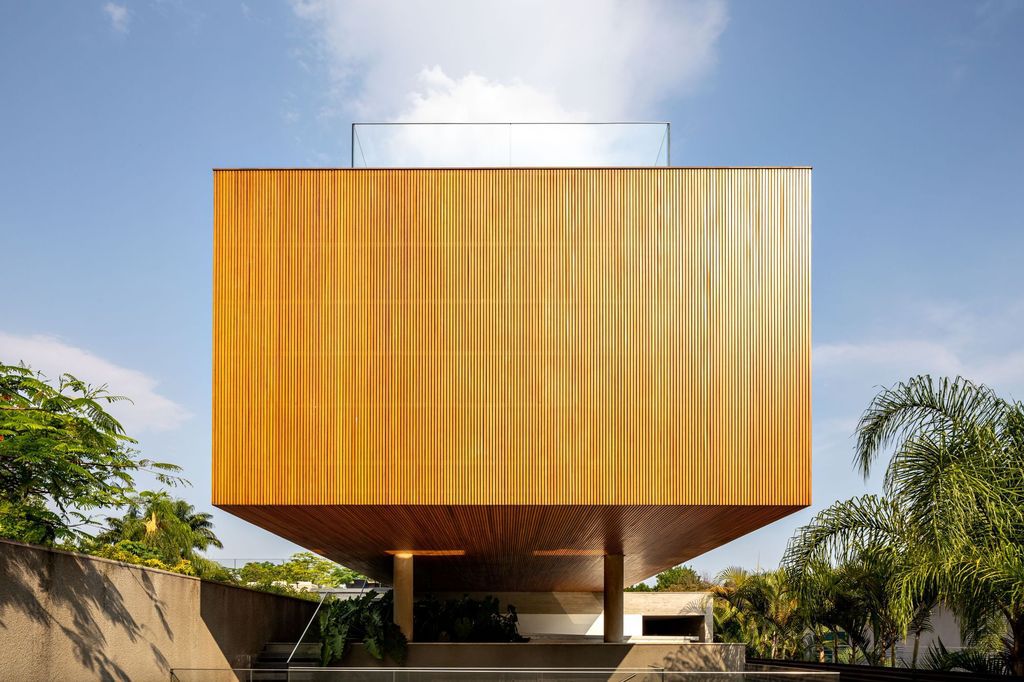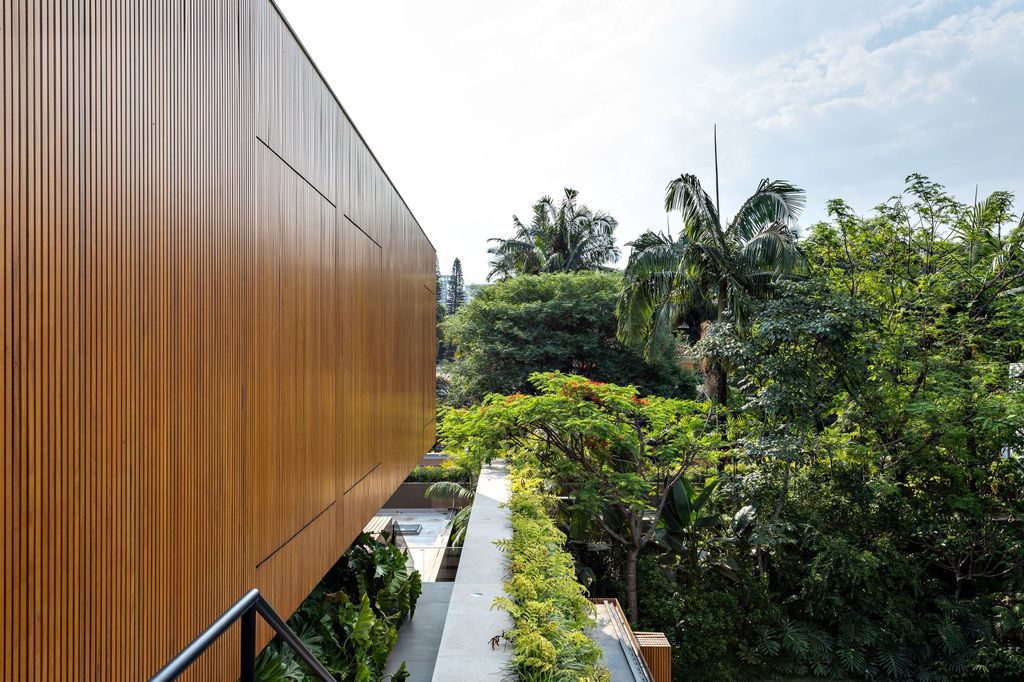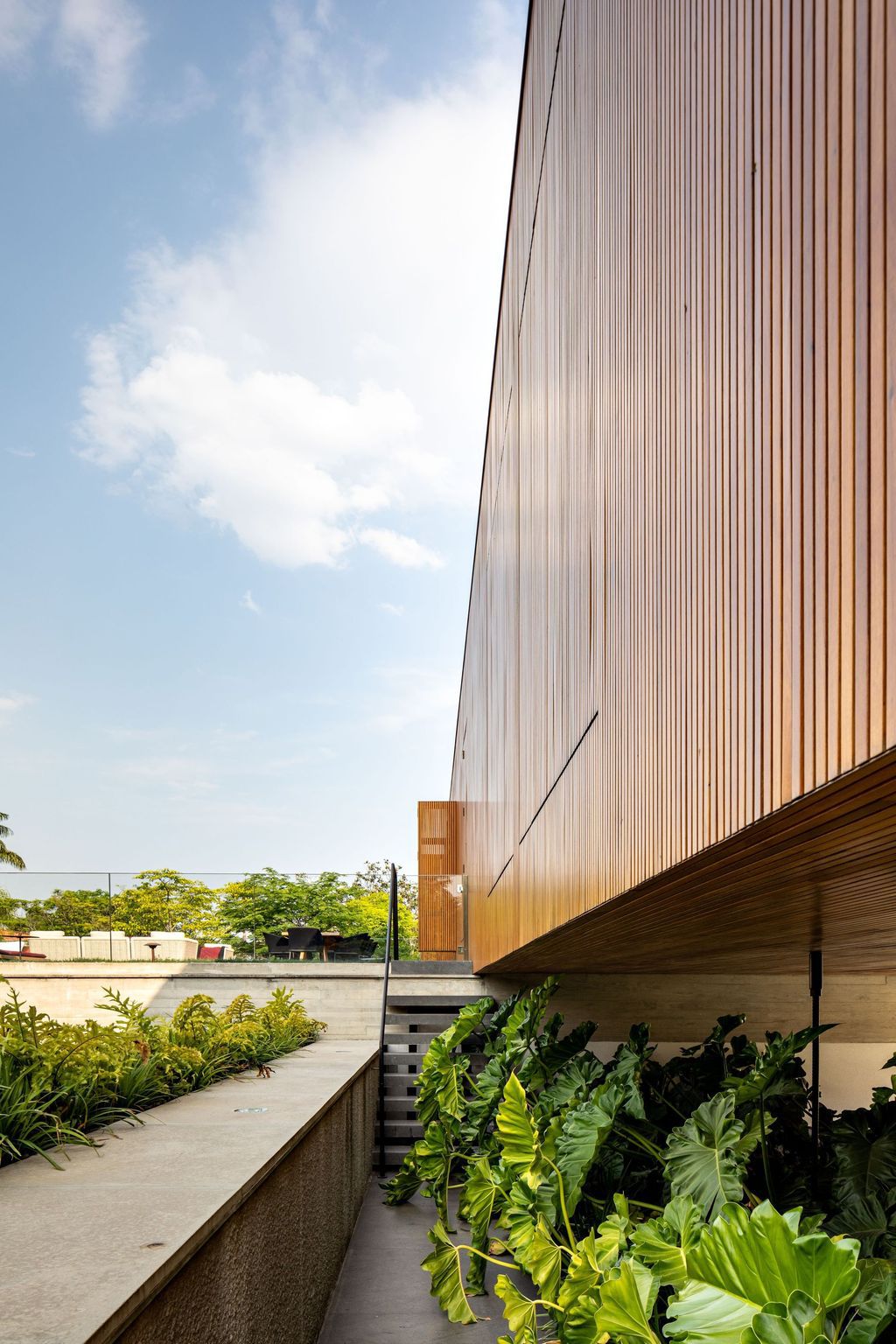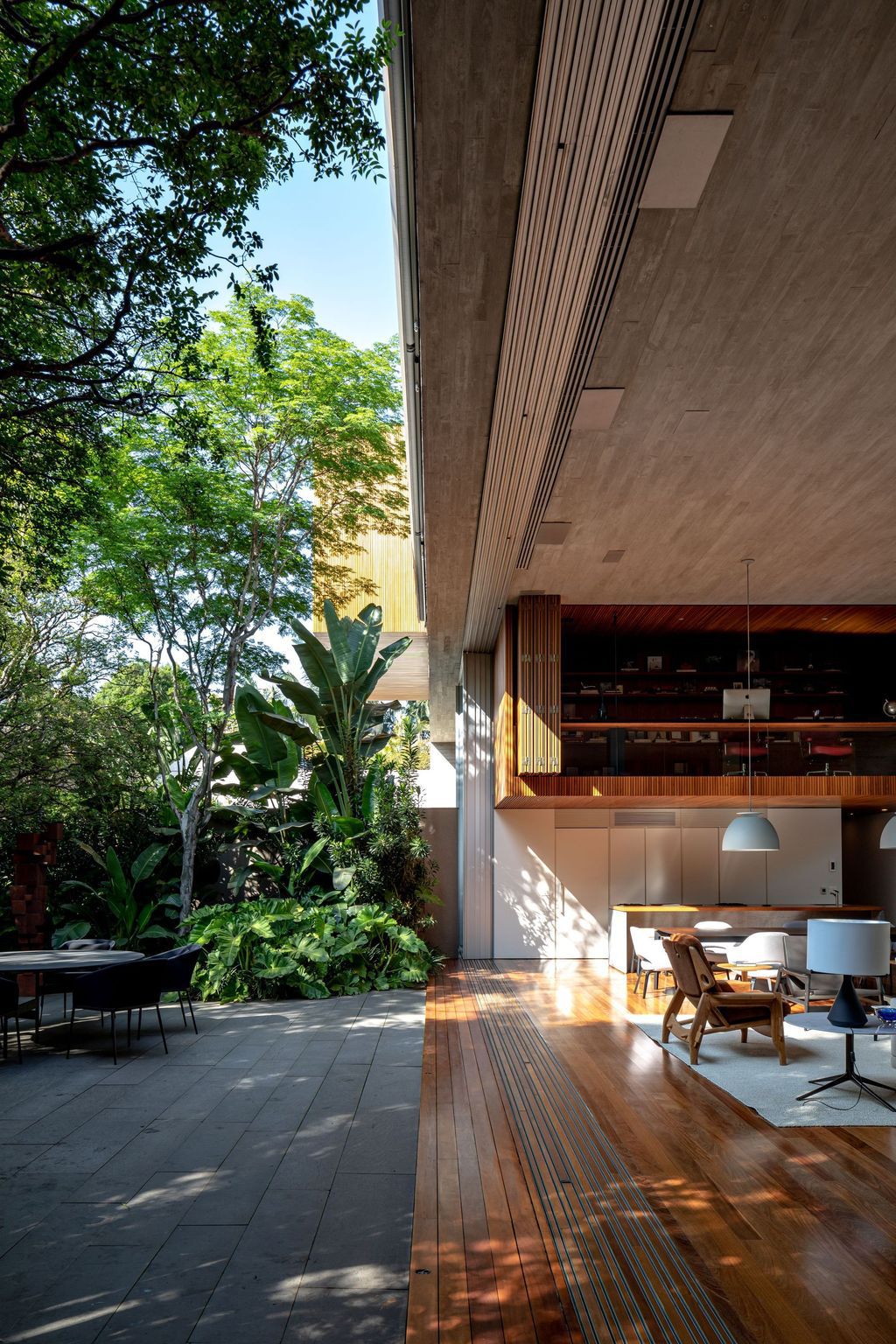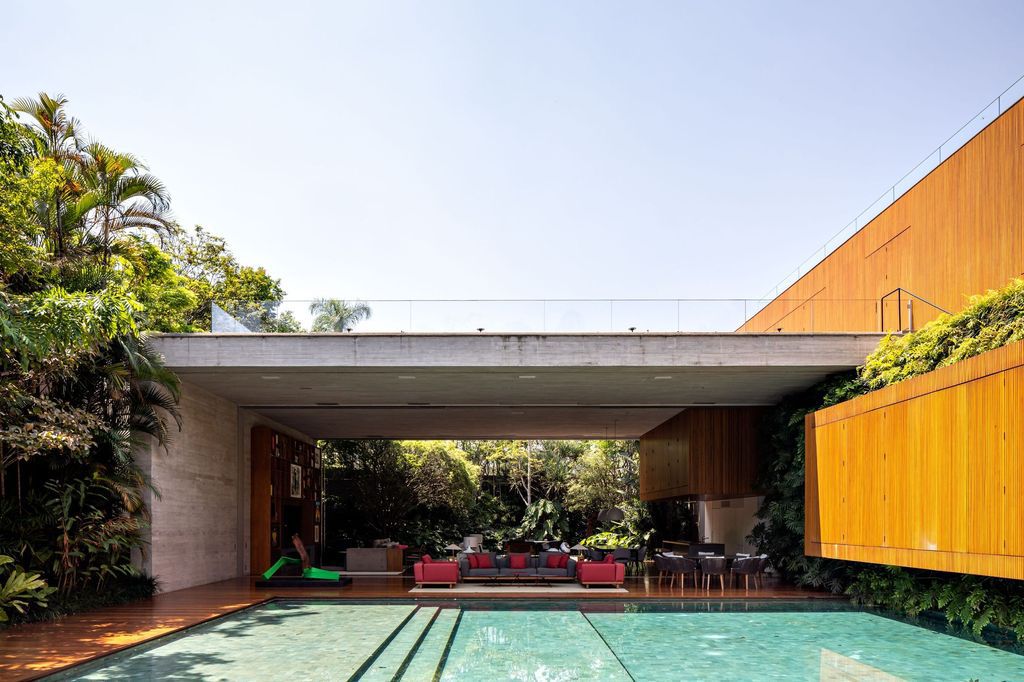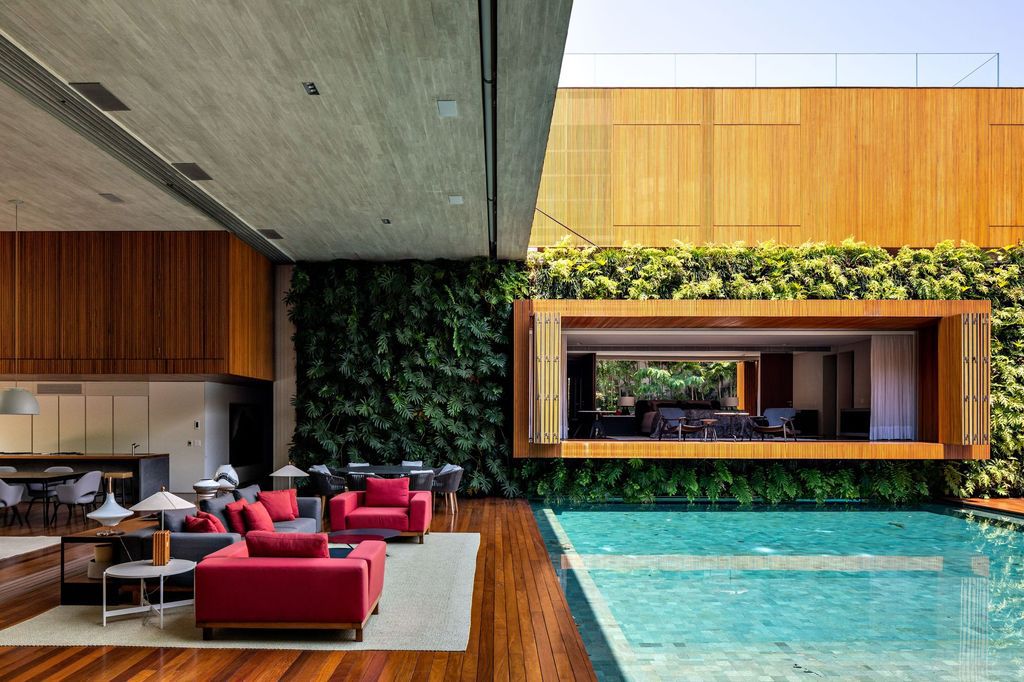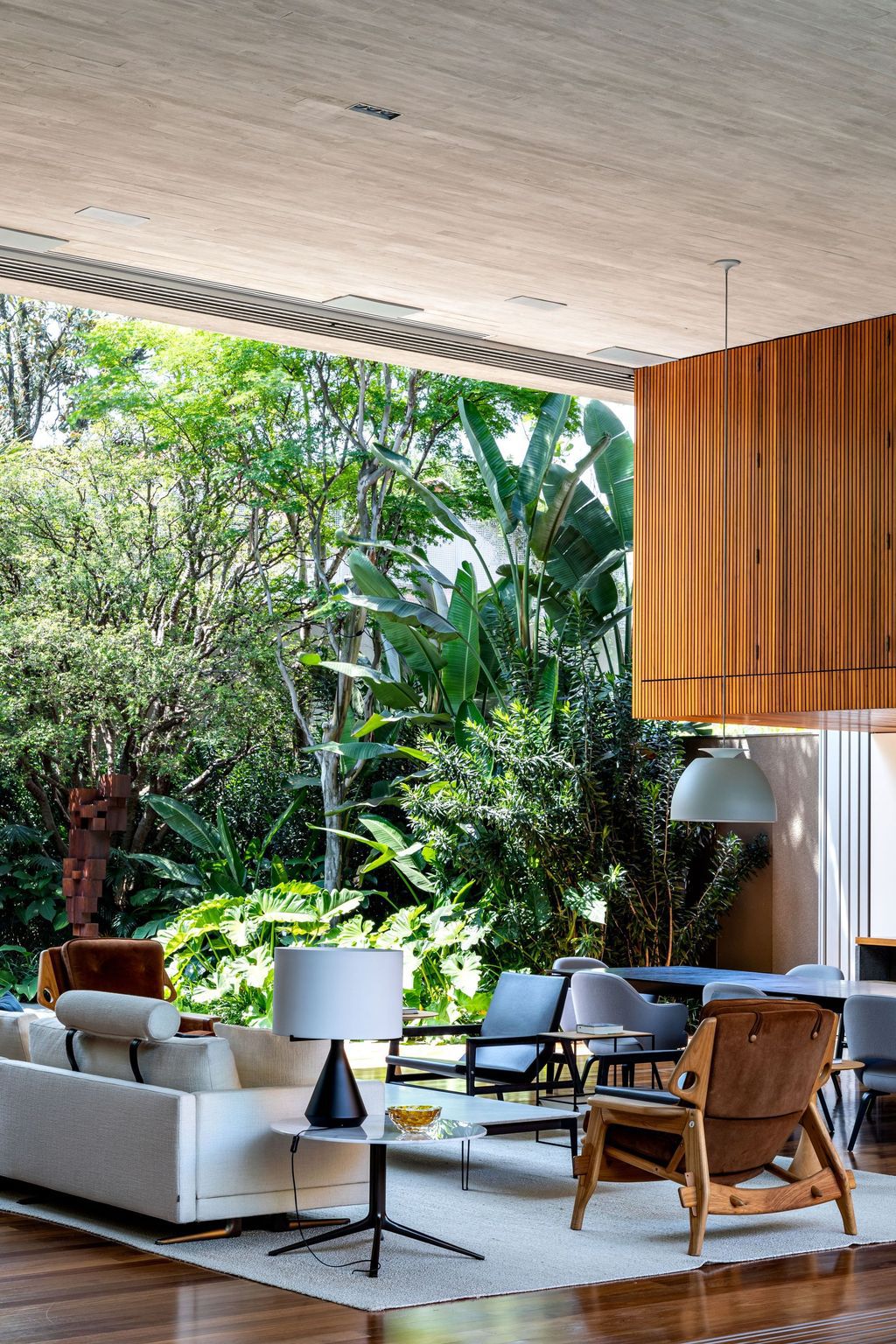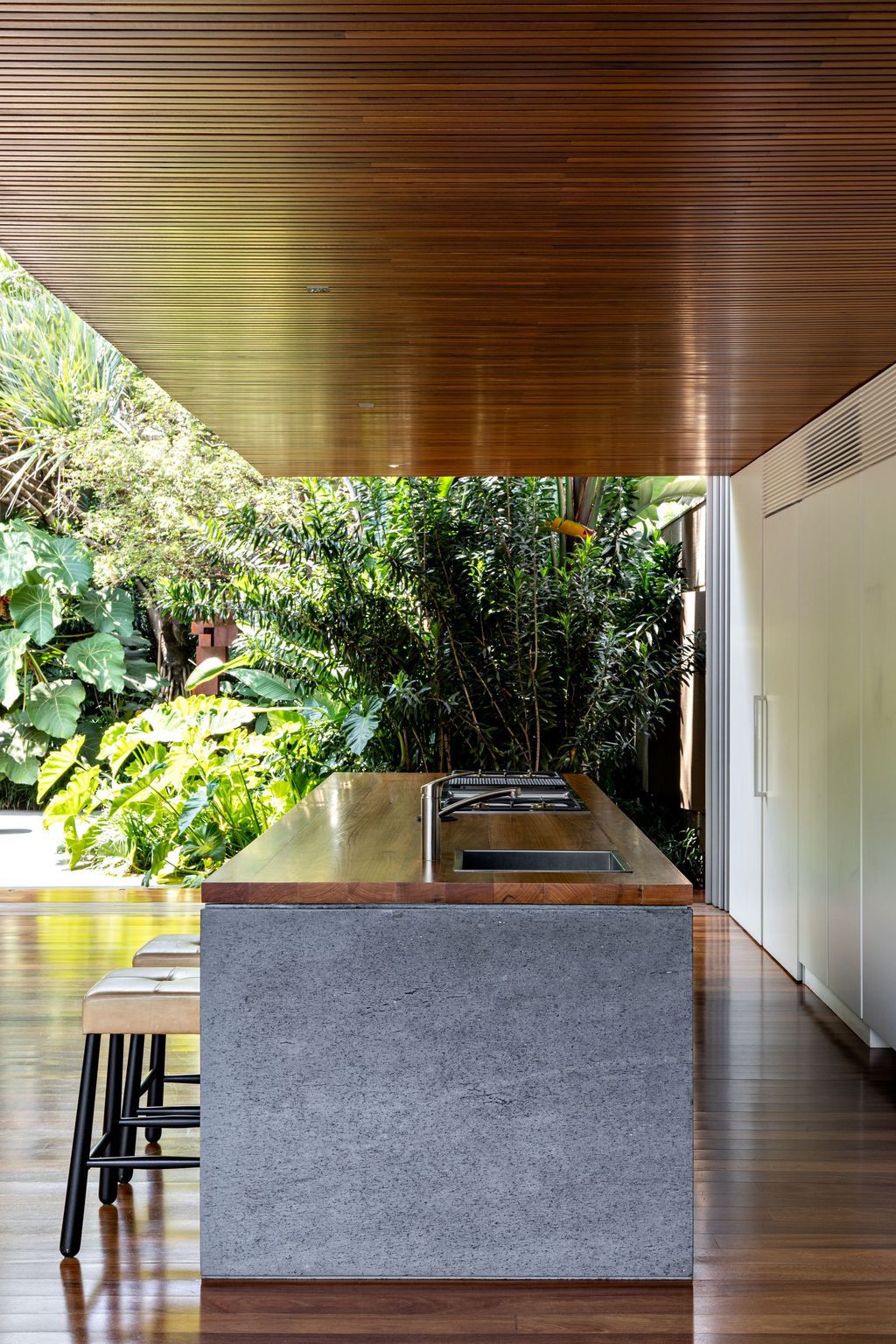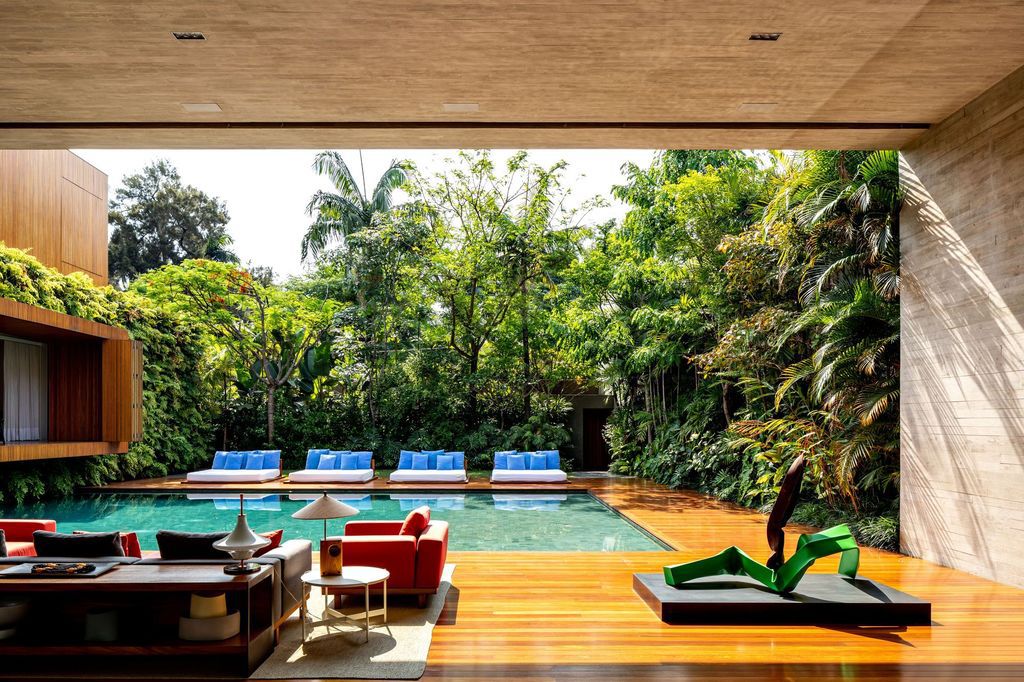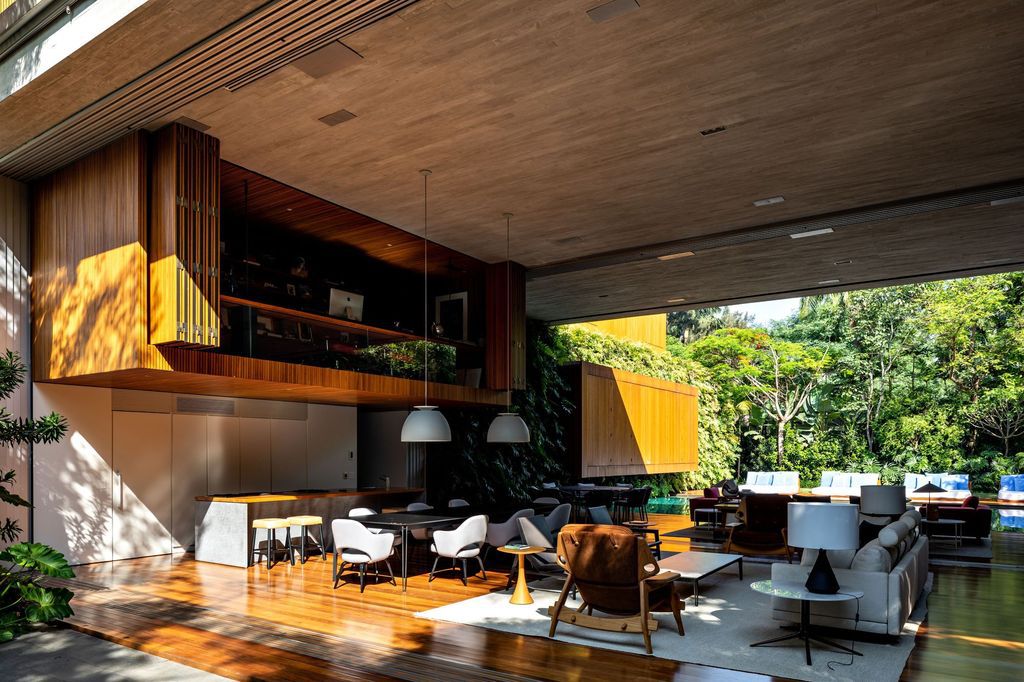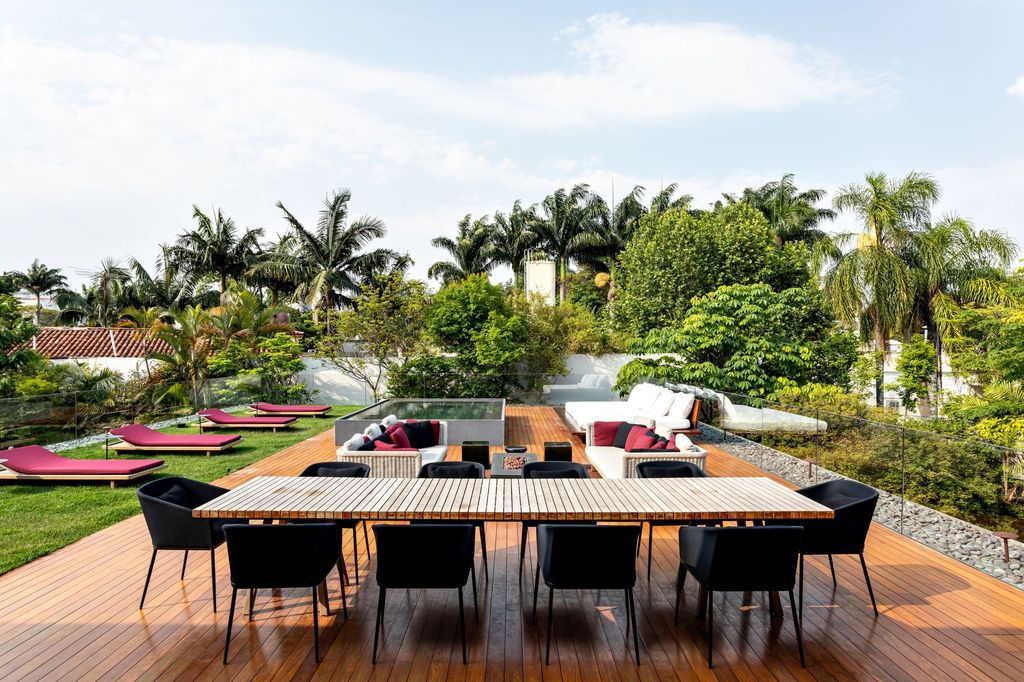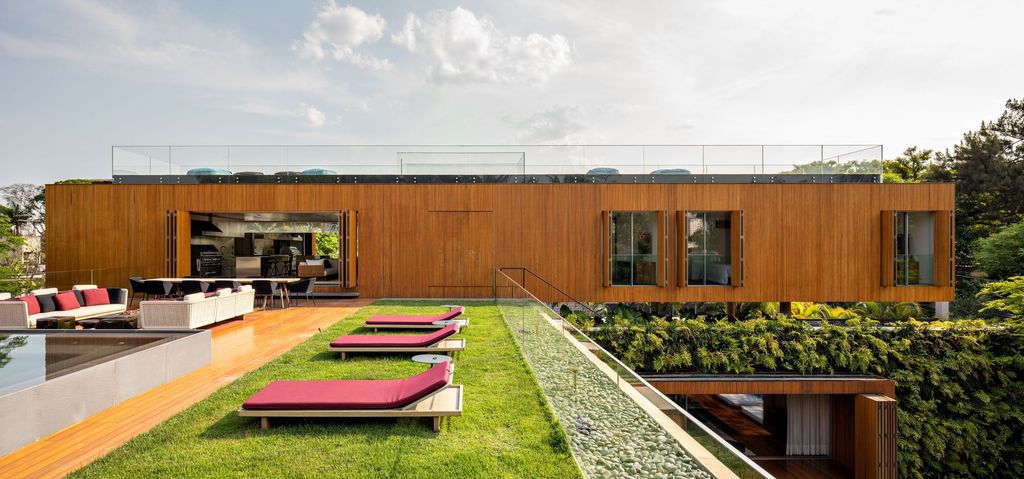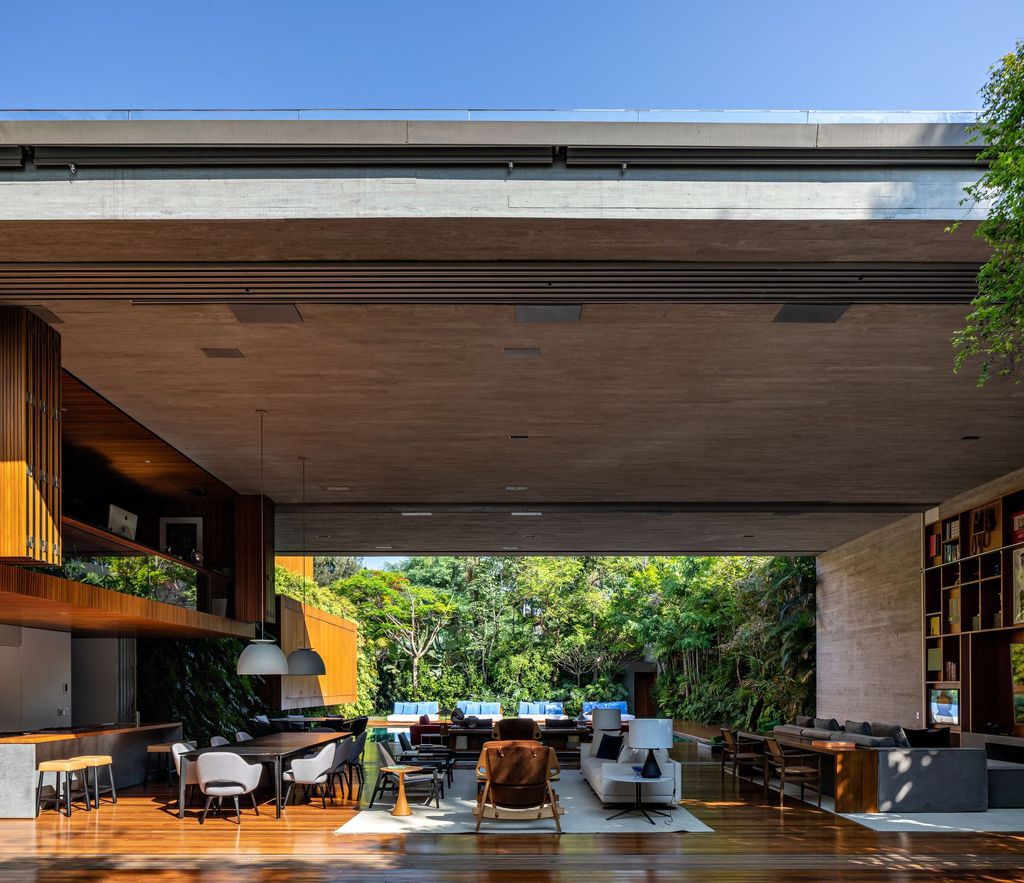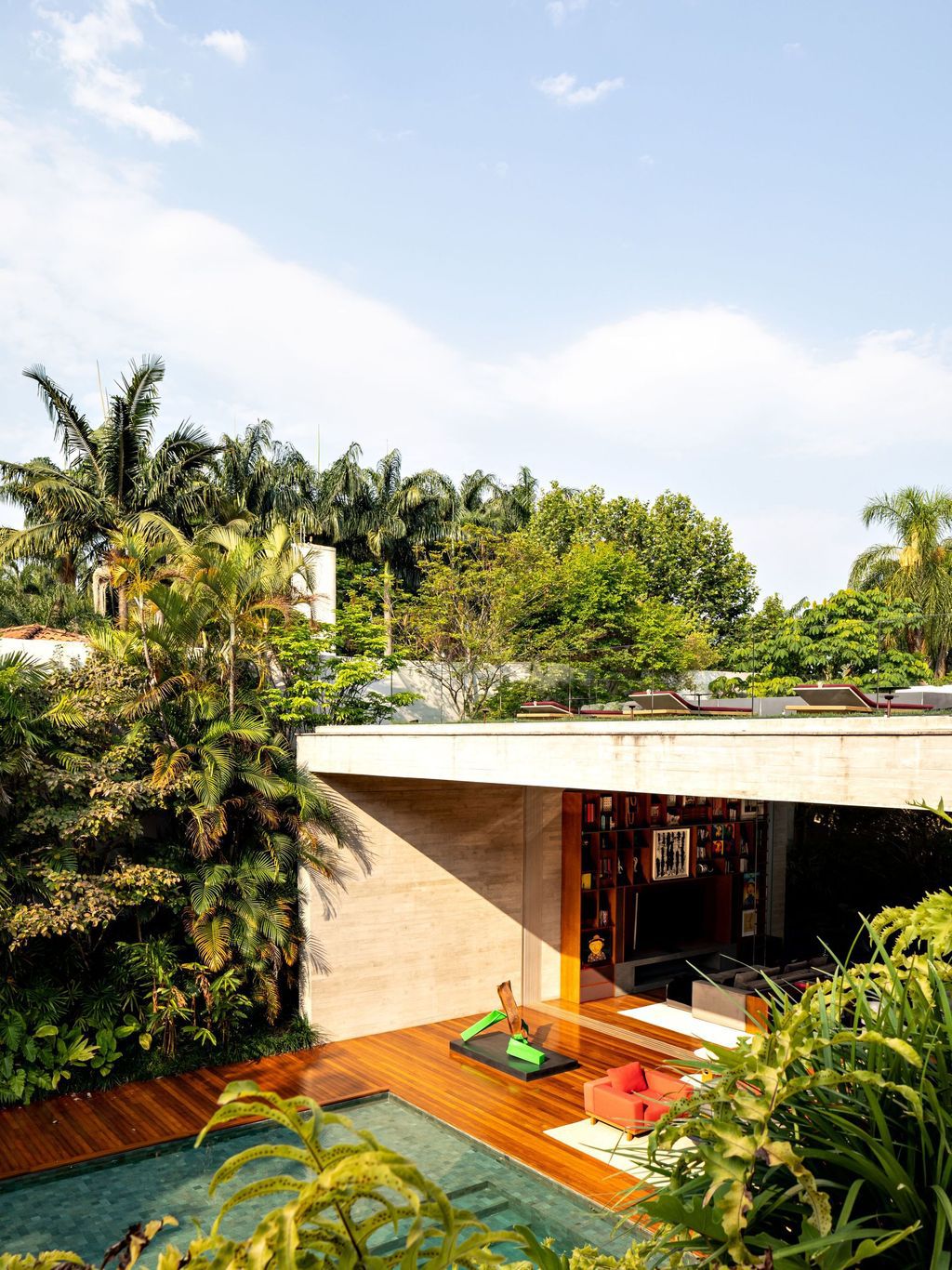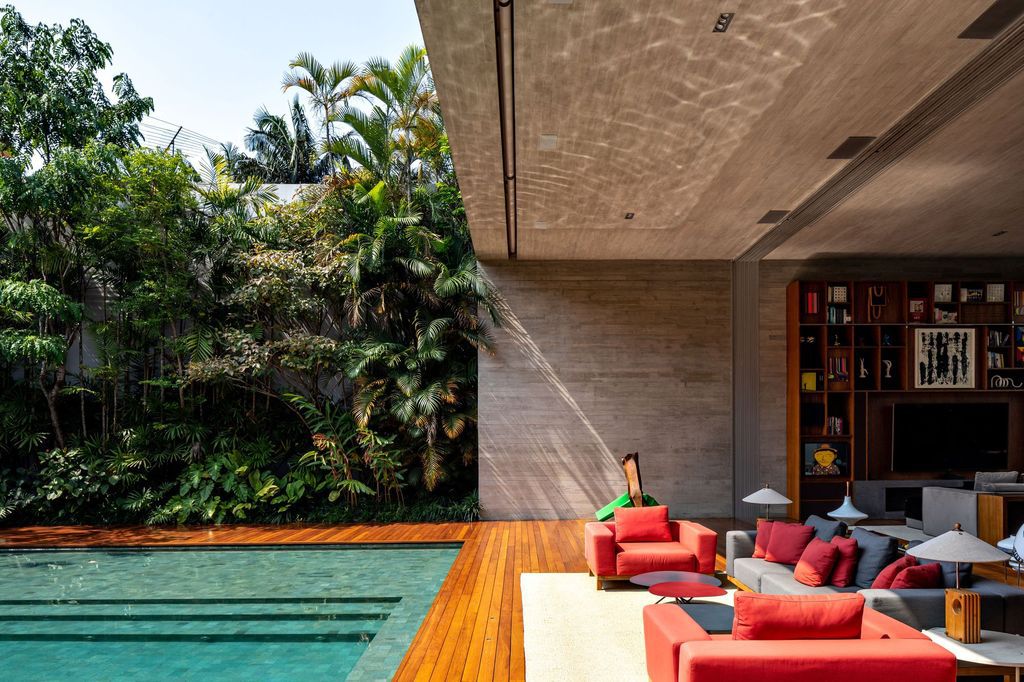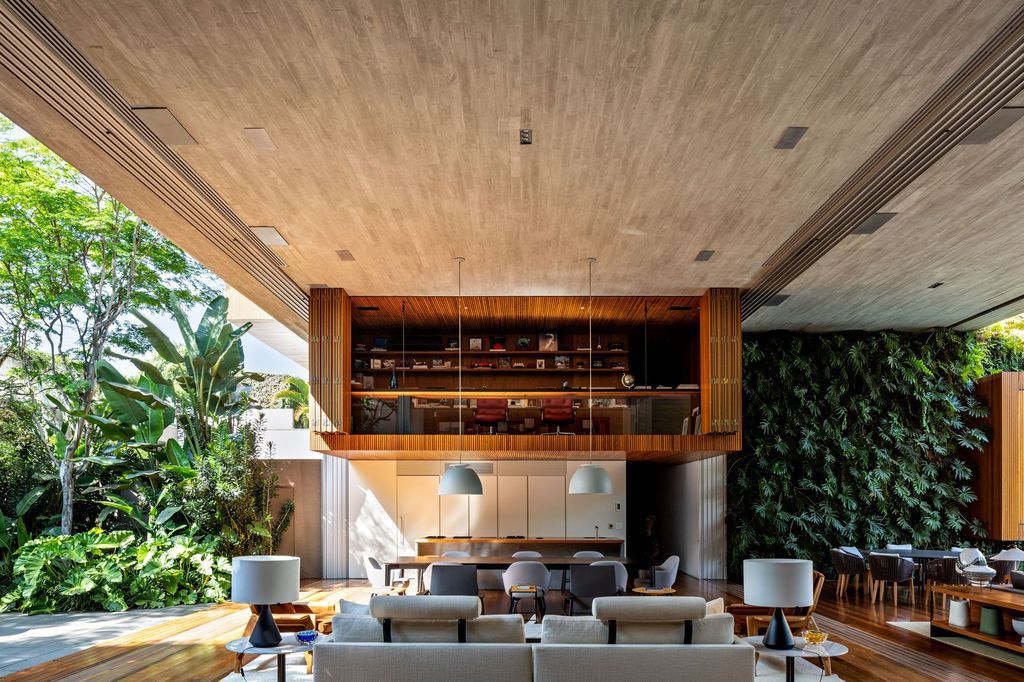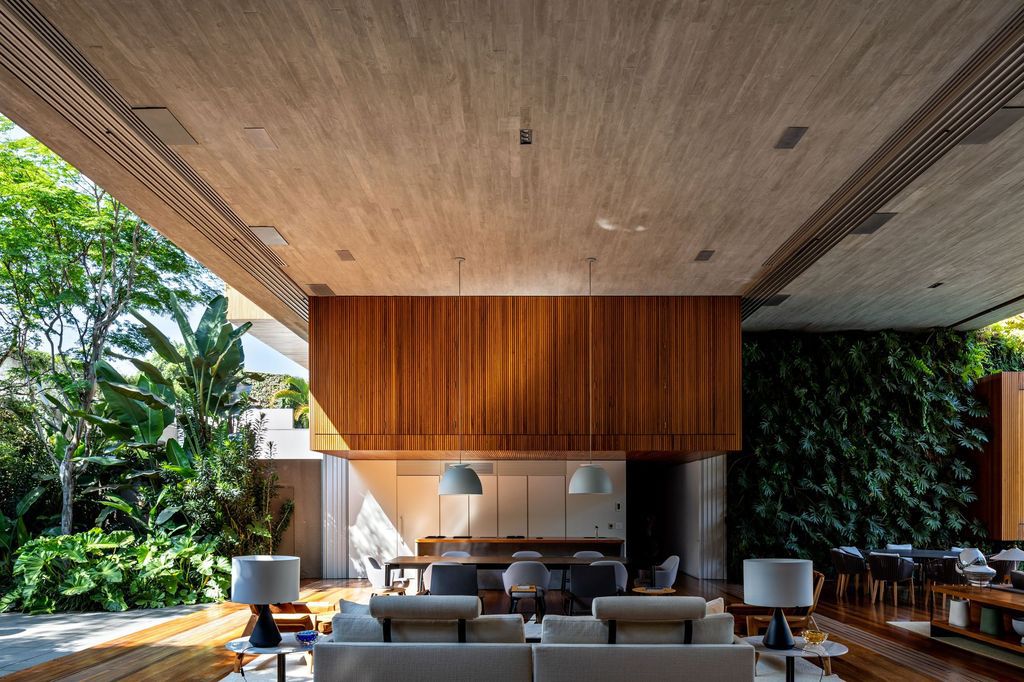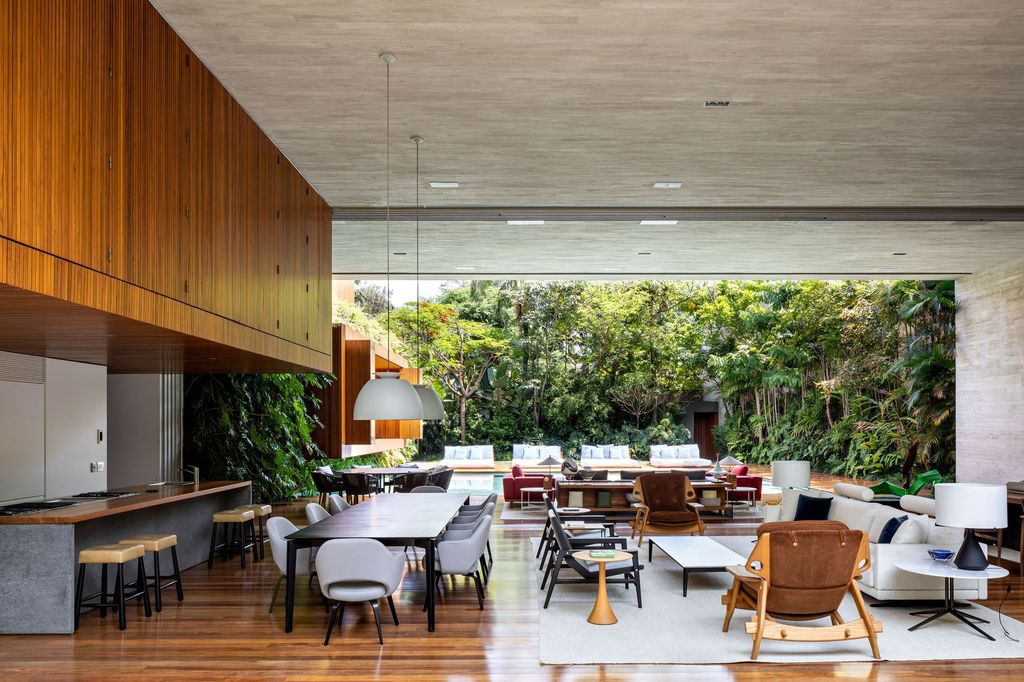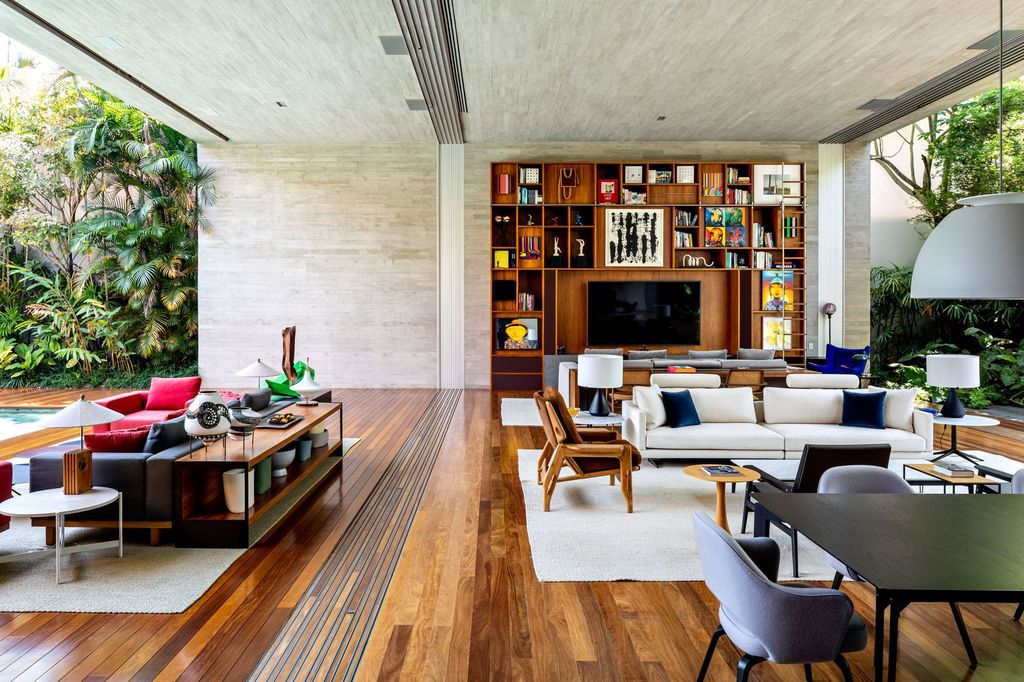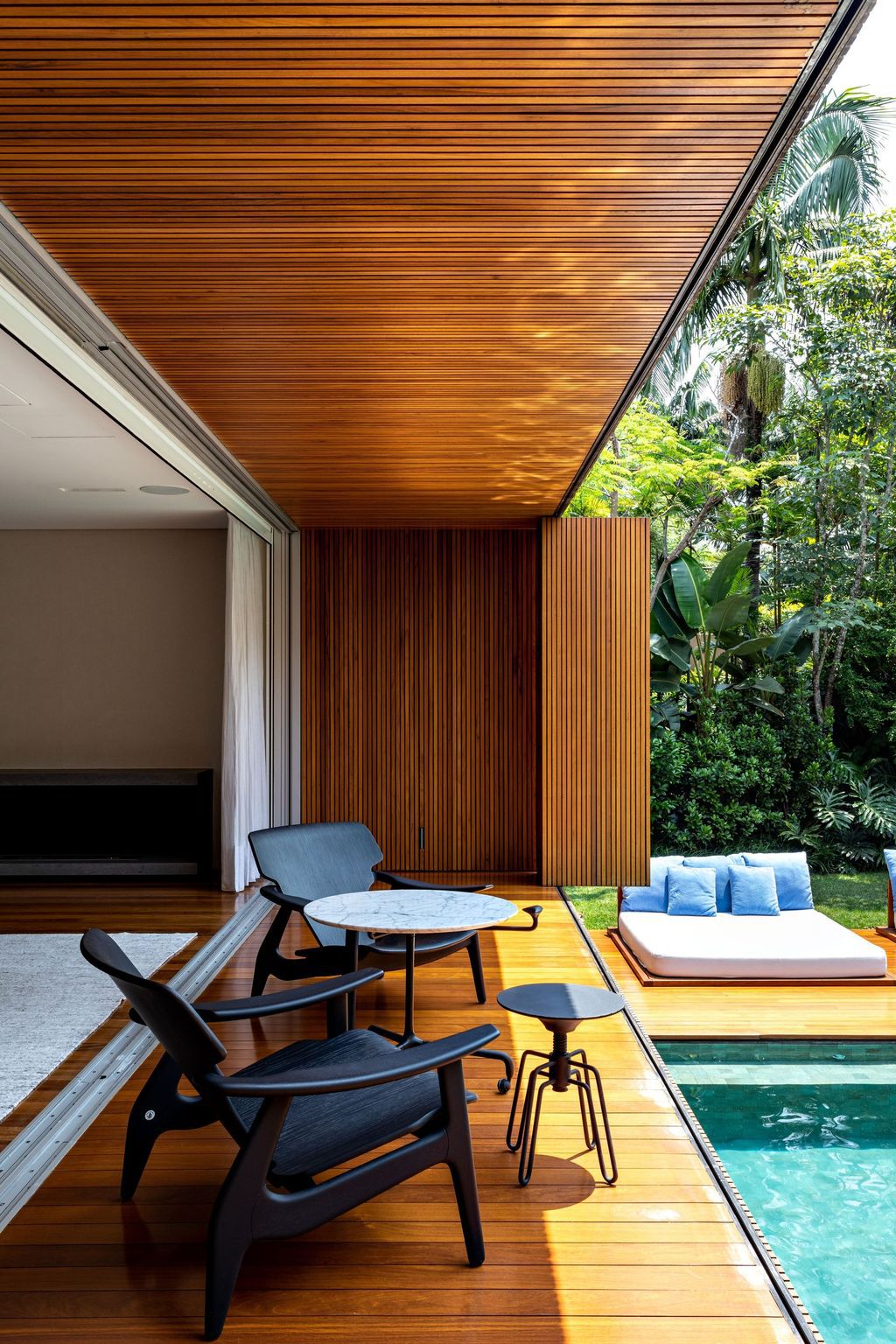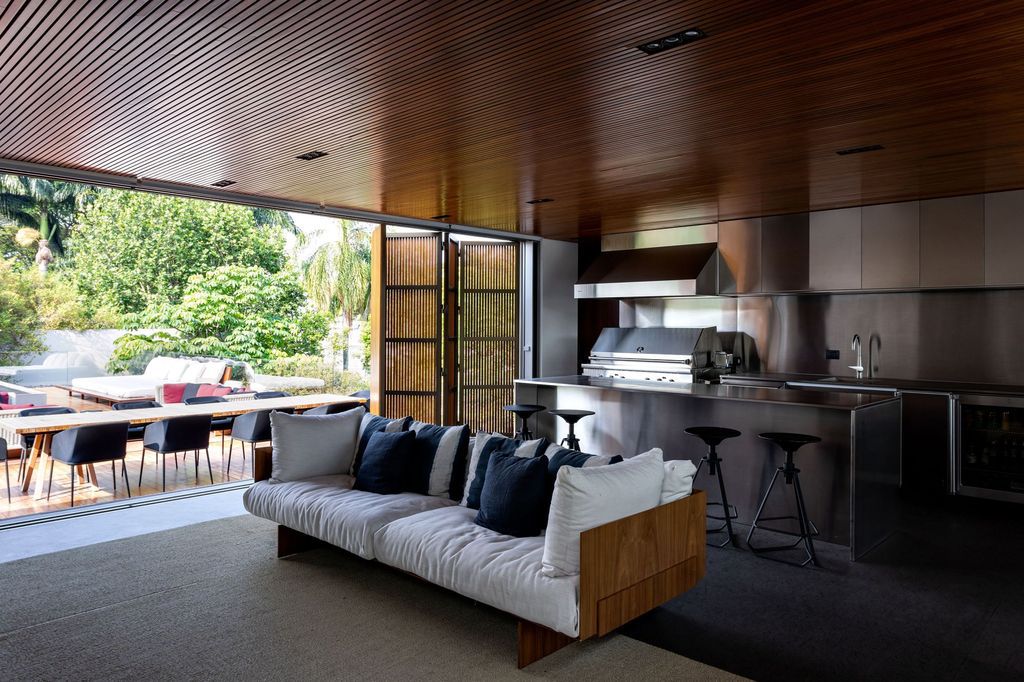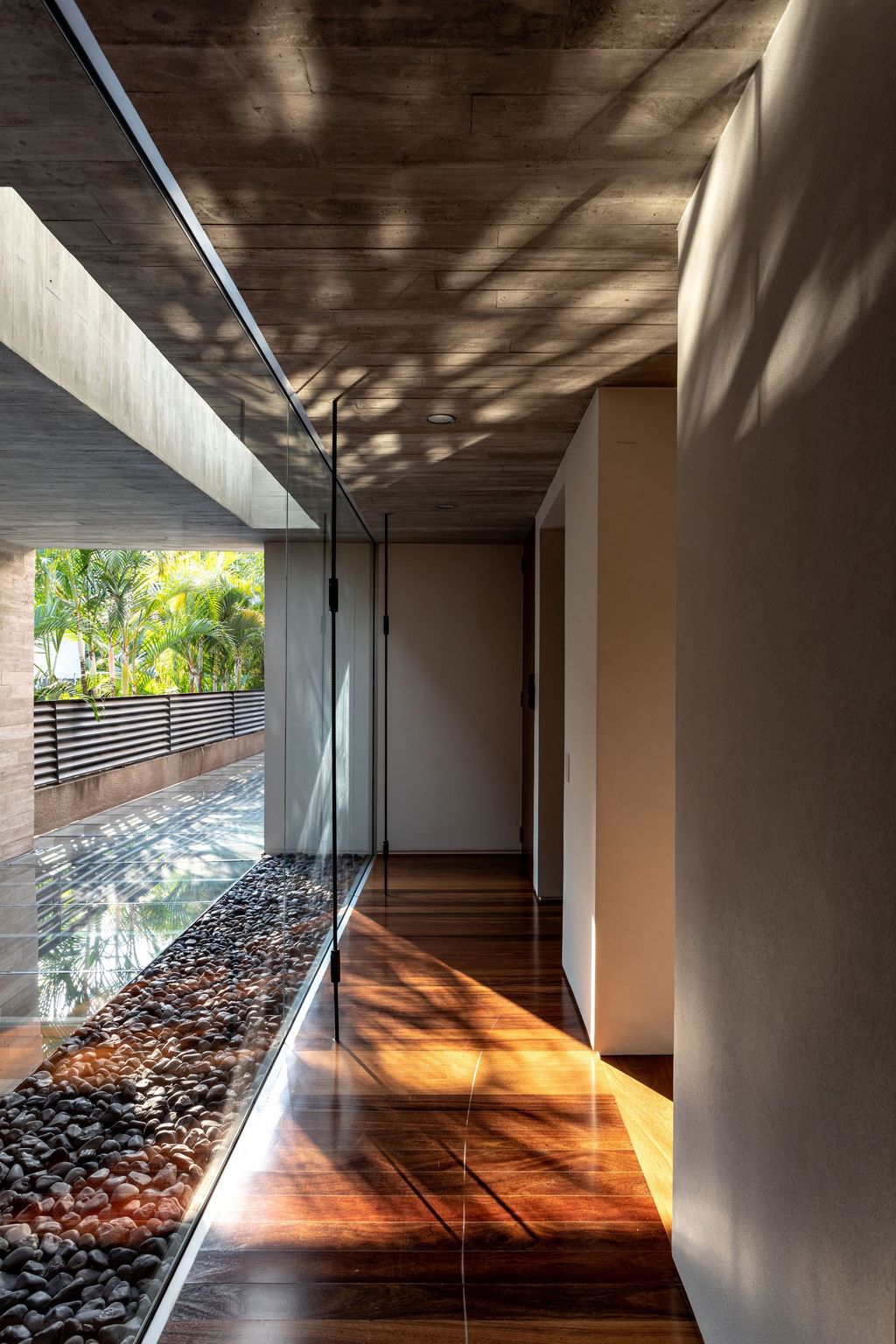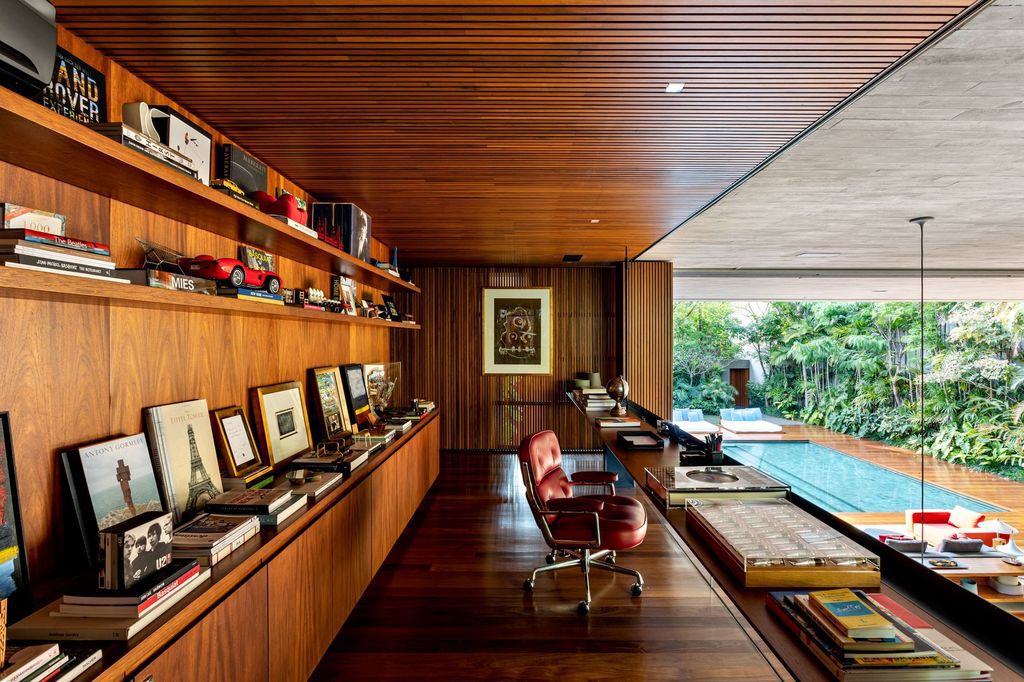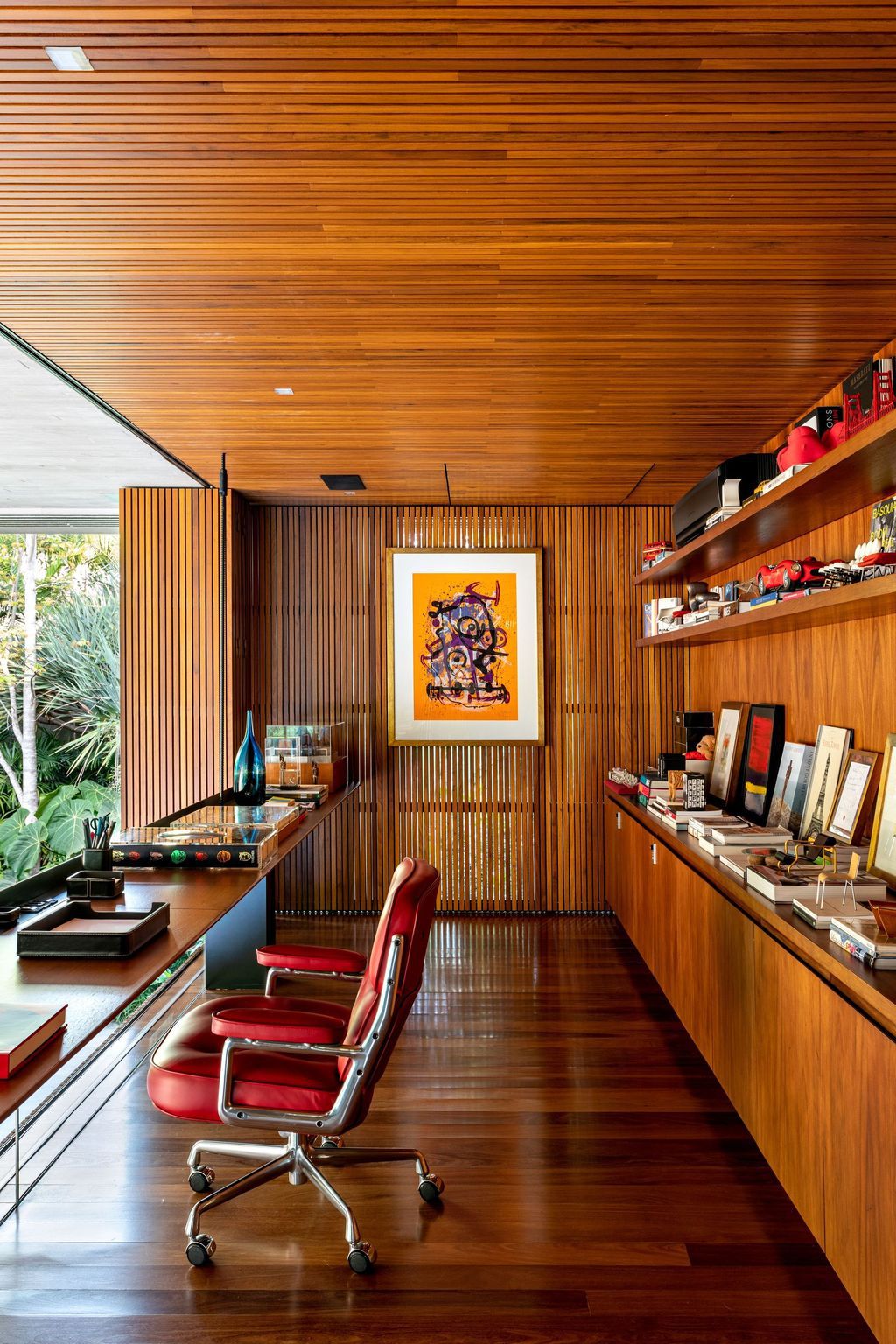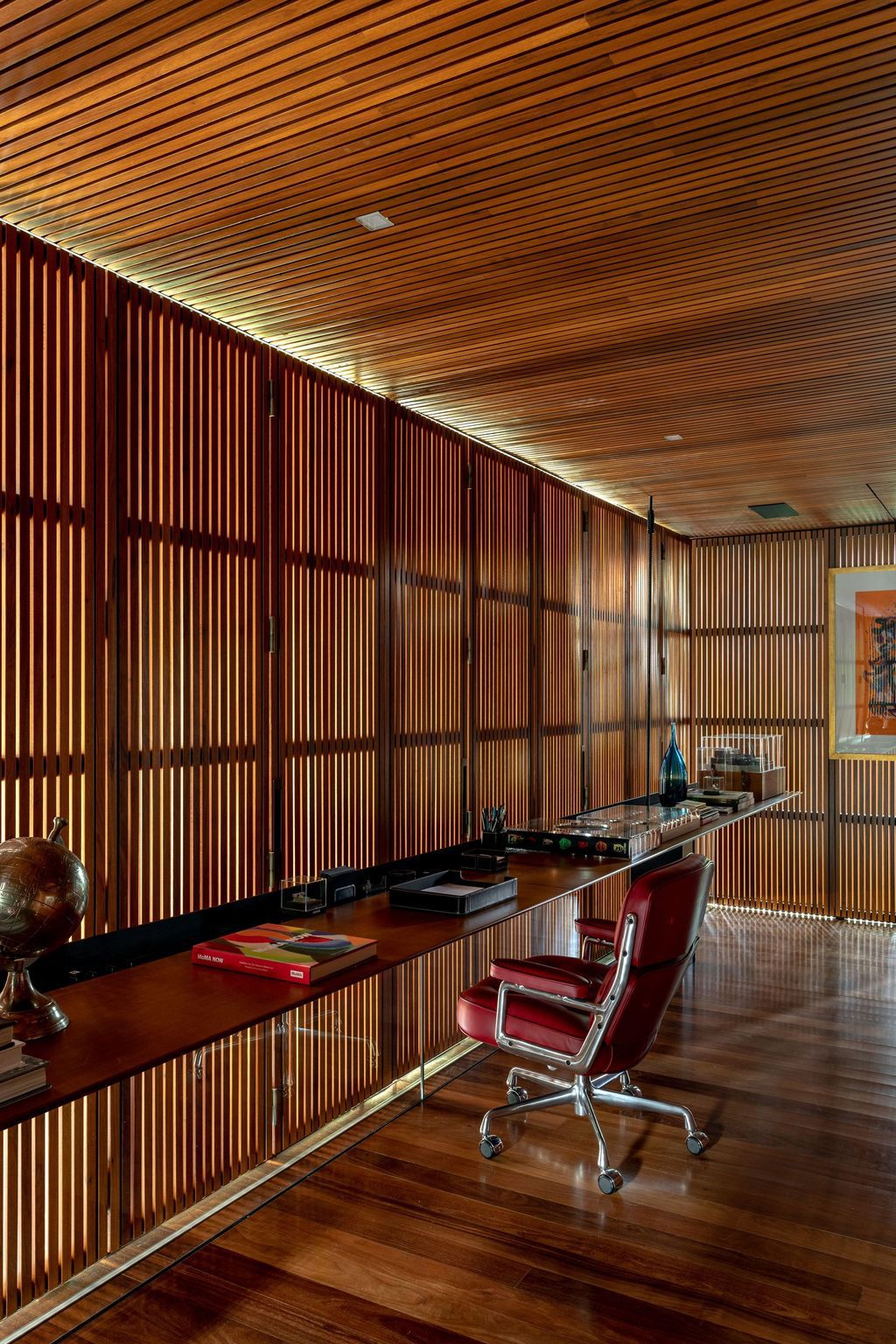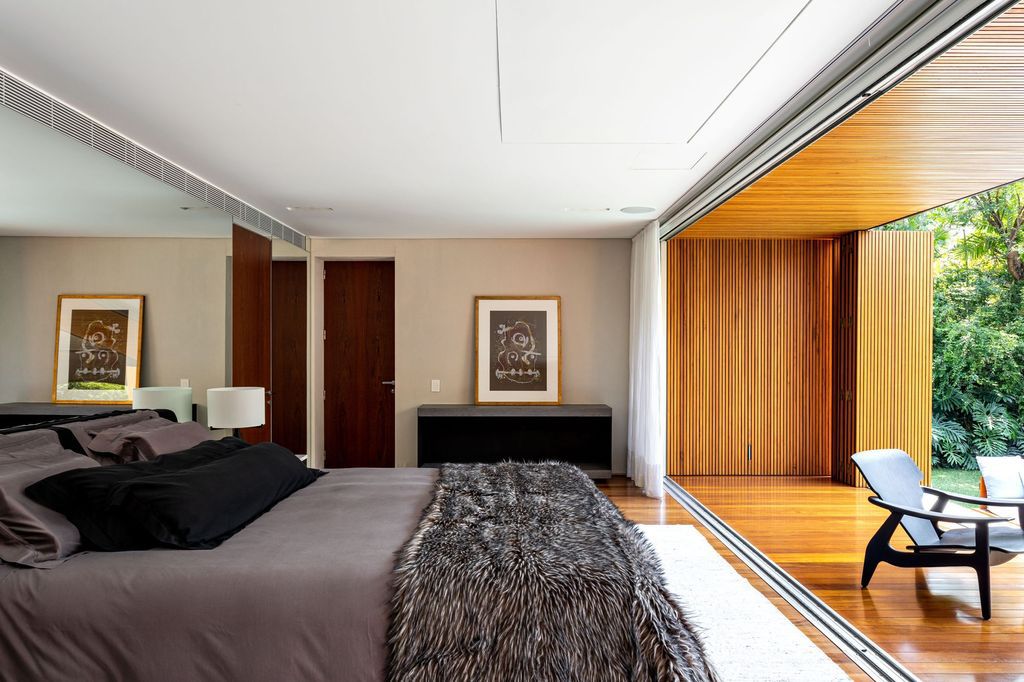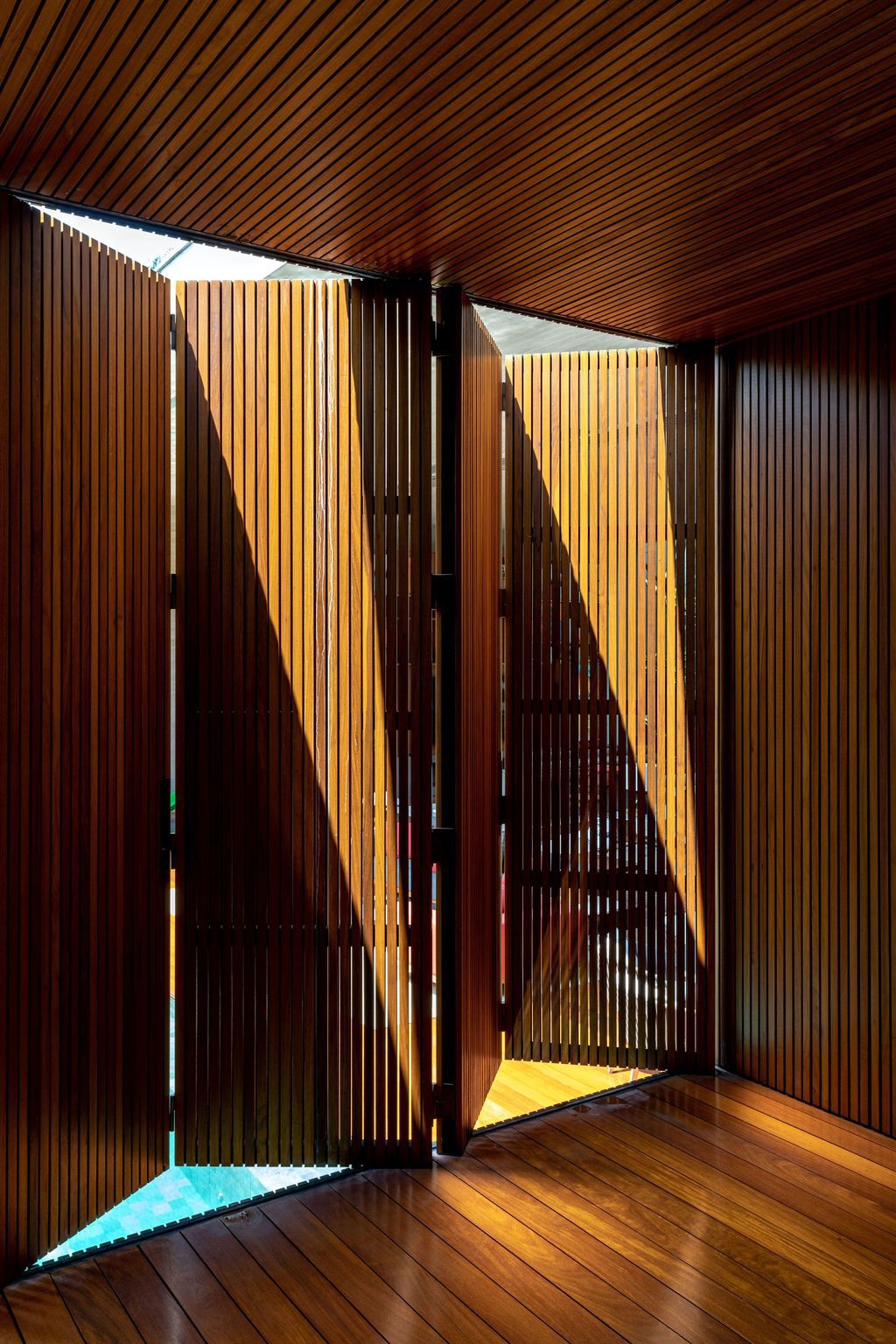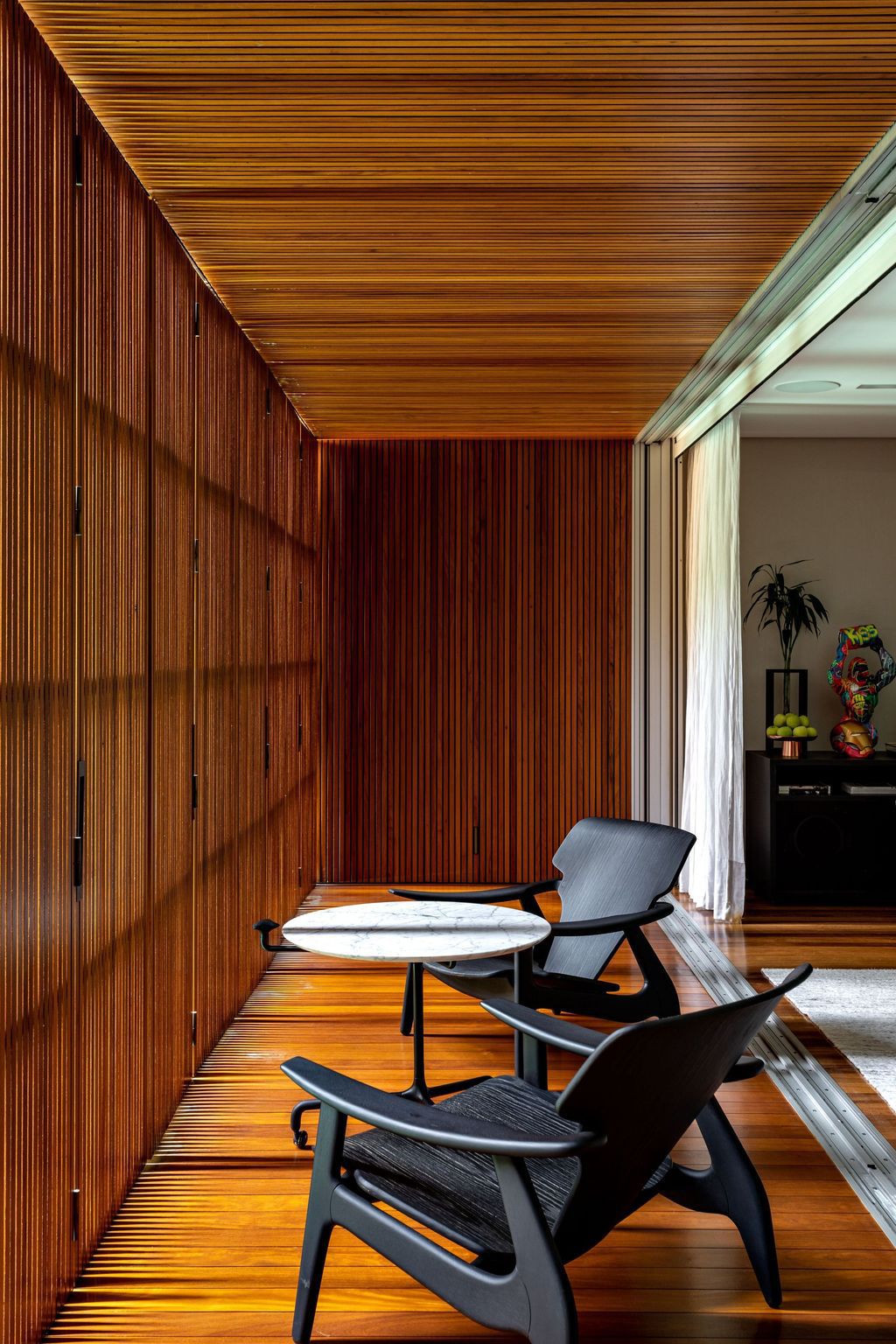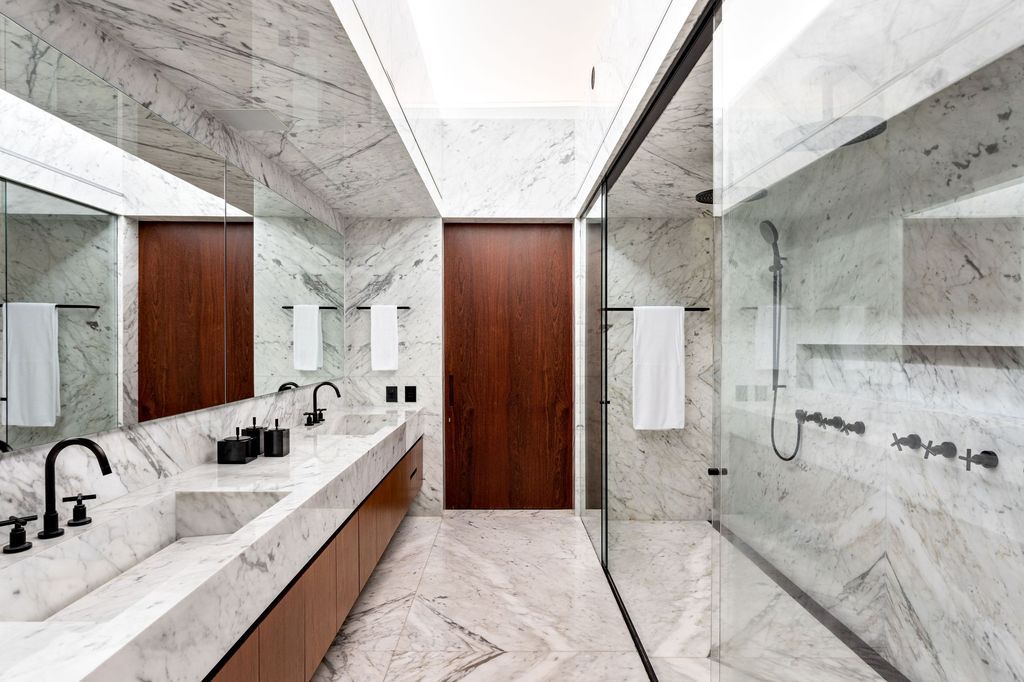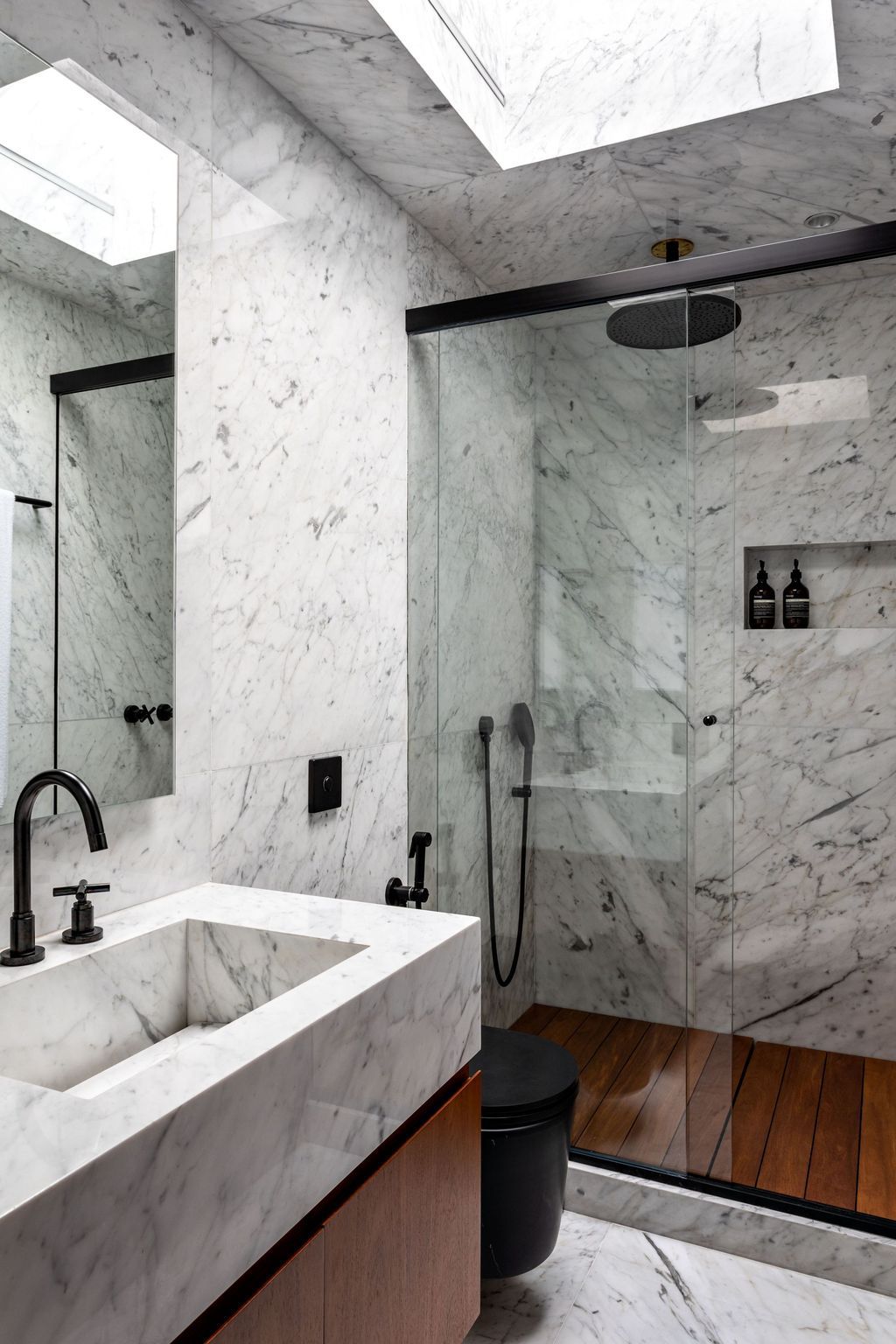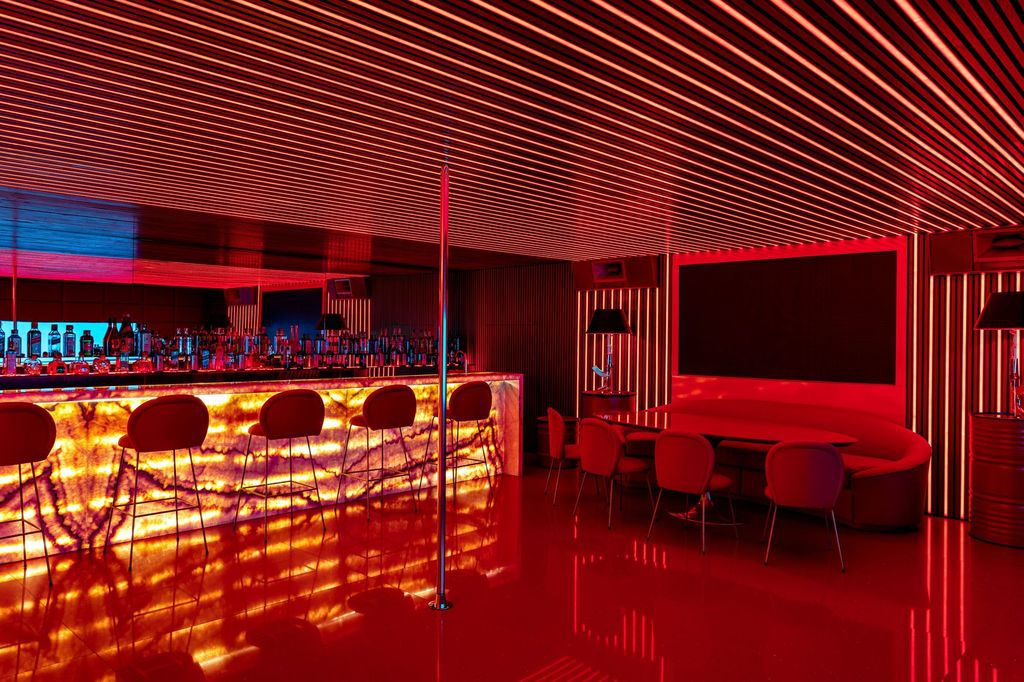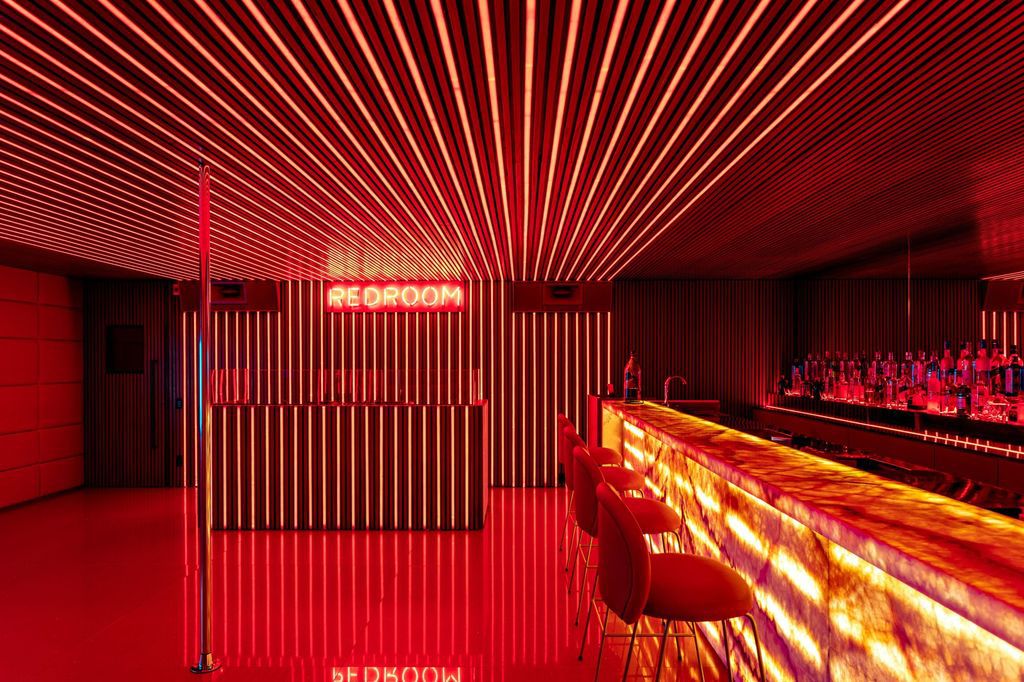 The Ibsen House Gallery:
Text by the Architects: Ibsen House was designed to provide shared moments without letting privacy behind. With a functional and integrated plan, the architecture relies on resources that both create possibilities for enjoying time together and guarantee the discretion and zeal for intimacy.
Photo credit: Fran Parente| Source: Matheus Farah + Manoel Maia Arquitetura
For more information about this project; please contact the Architecture firm :
– Add: Rua Francisco Leitão, 653 | Cj 31. São Paulo | SP Brasil
– Tel: 55 11 3582.5626
– Email: [email protected]
More Tour of Houses here:
---