Impressive Pine Needles residence is a well-known design by NDD in the highly desirable location of Del Mar in California. It is combined between the original mi-century era style and modern elements. In this home, the structural details become part of the architecture. The design brings together some over hangs and bright colors as well as contrasting trim. It makes this modern villa style case house look prominent. In addition to this, some features like an exposed post and beam detailing, exposed masonry block walls, and more. As a result, it creates clean lines and transitions between the materials throughout the home, and it netted some unique and elegant results.
This two-storey residence is a 5,400 square meters. It includes living room, dining room; kitchen; four bedrooms, each with its own en suite full bath and private patio, two powder rooms, pool bathroom, and outdoor shower. Also, this impressive Pine Needles residence has an office, elevator, swimming pool and jacuzzi, firepit, two custom fireplaces, multiple decks, and a private laundry area. Surely, the home creates a comfortable, private space for all its residents and also to maximize the natural light and beauty of the property and its foliage. Despite of only a few blocks distance from the ocean, it feels like a cozy abode nestled deep within a dreamy forest.
The Architecture Design Project Information:
Project Name: Pine Needles Residence
Location: Del Mar, California 92014, United States
Project Year: 2019
Area: 5400 m²
Designed by: NDD architecture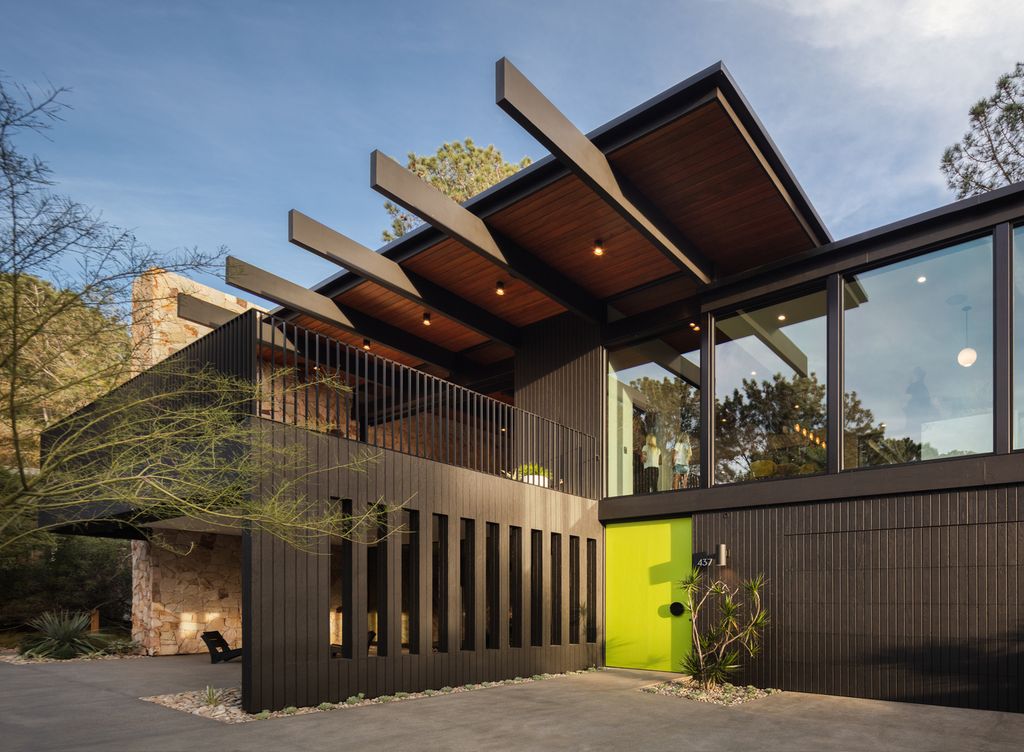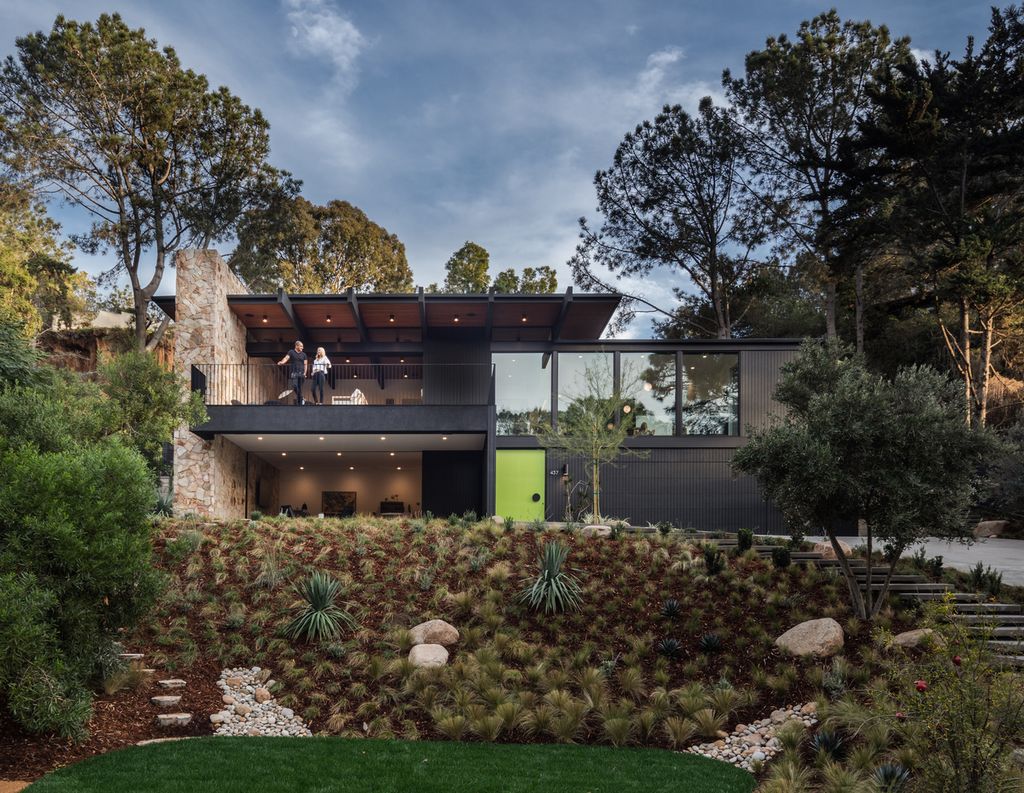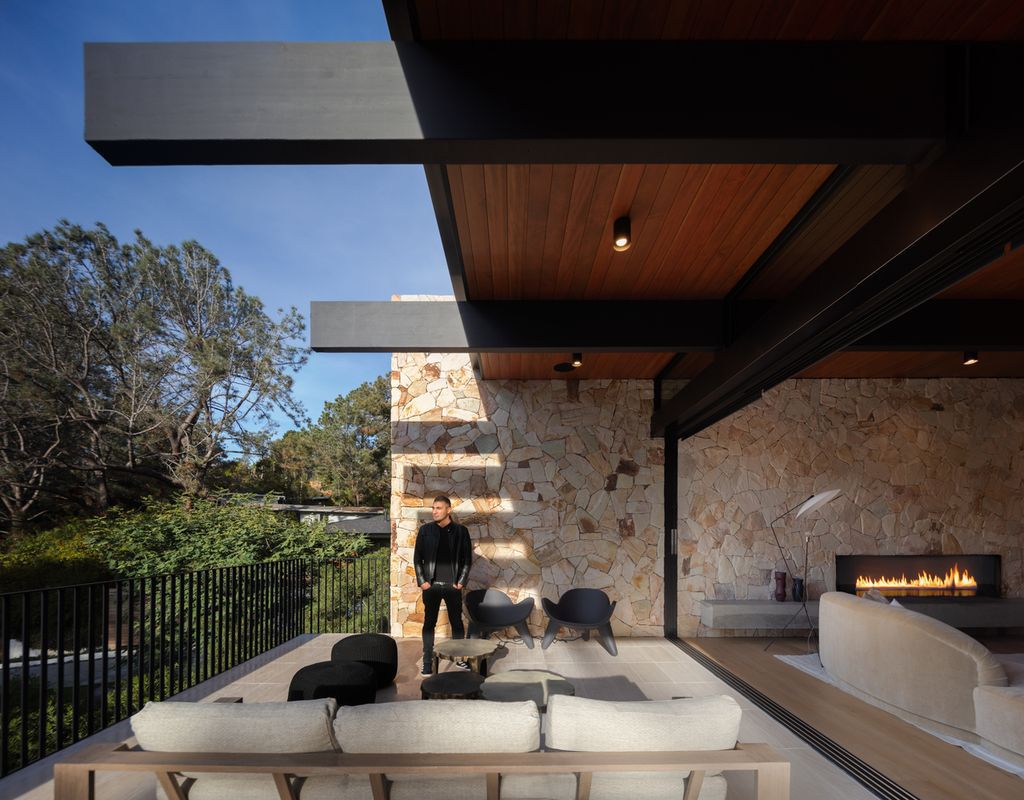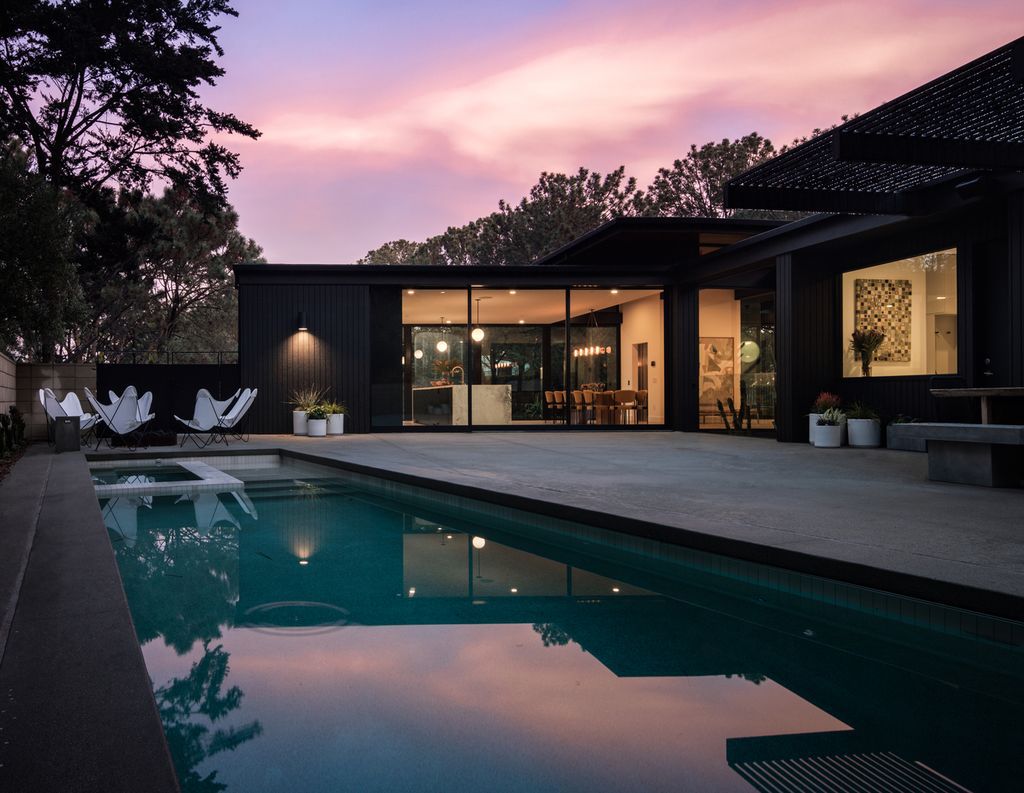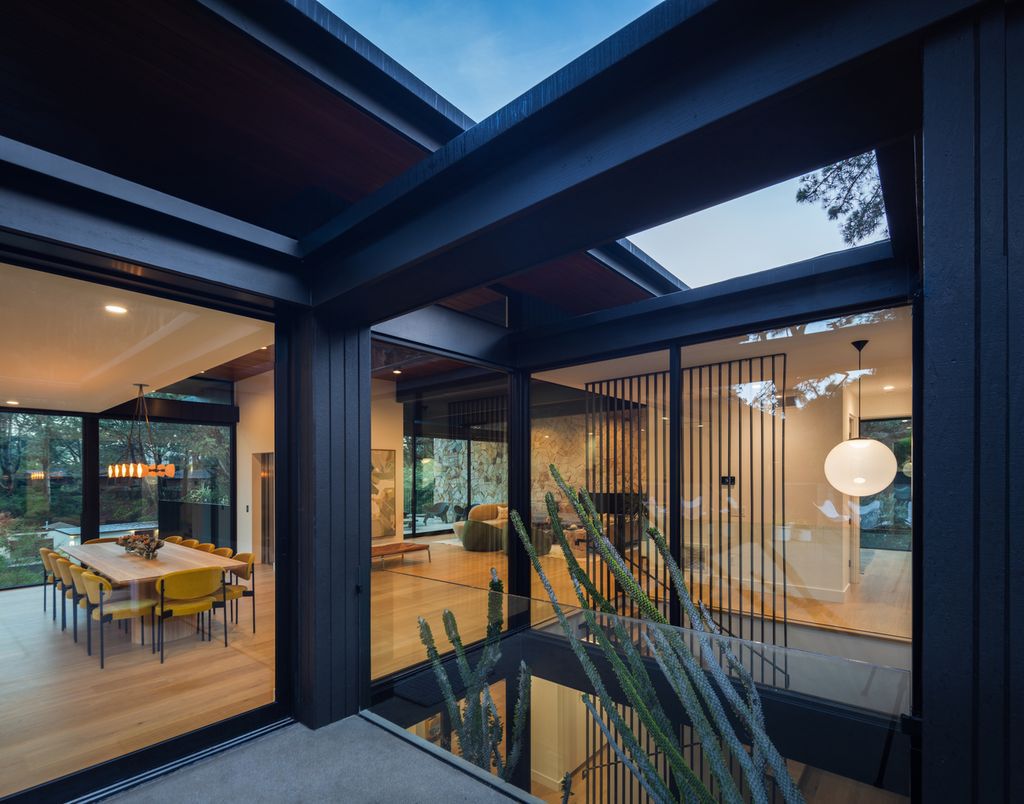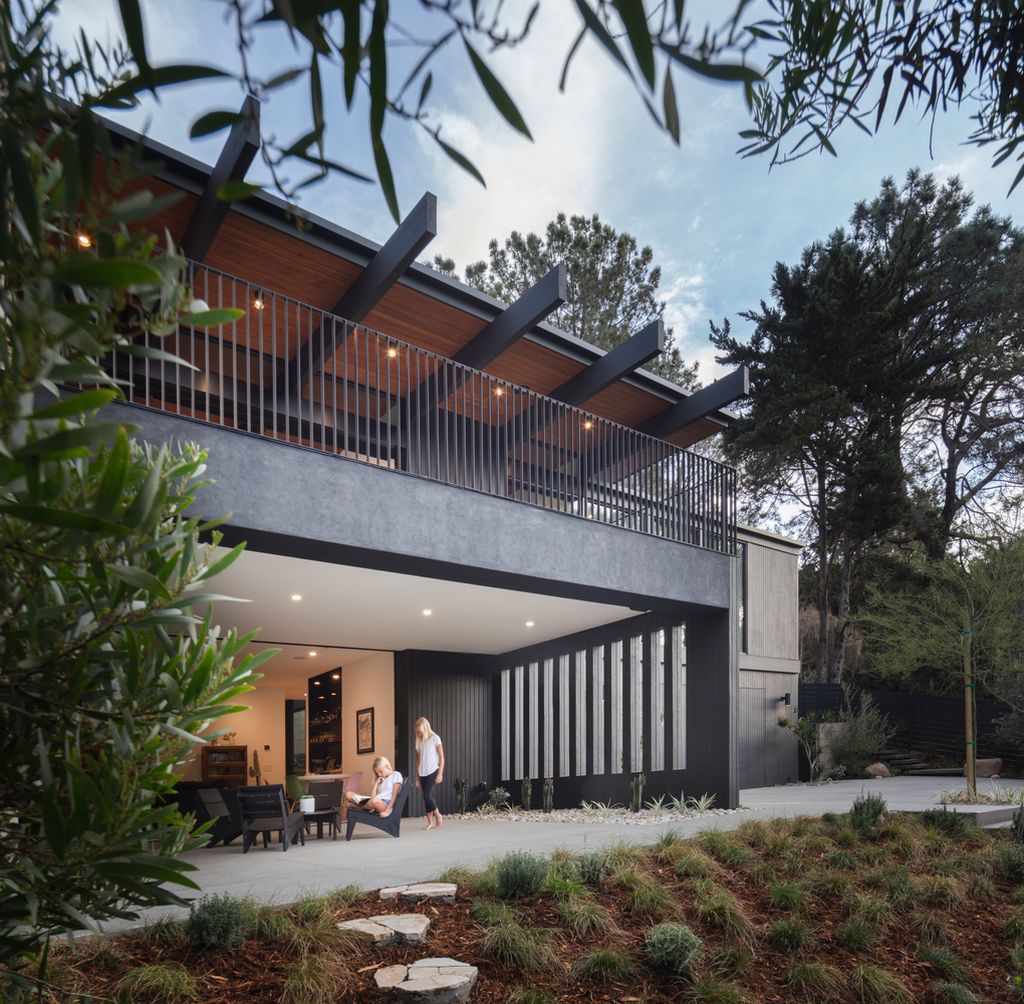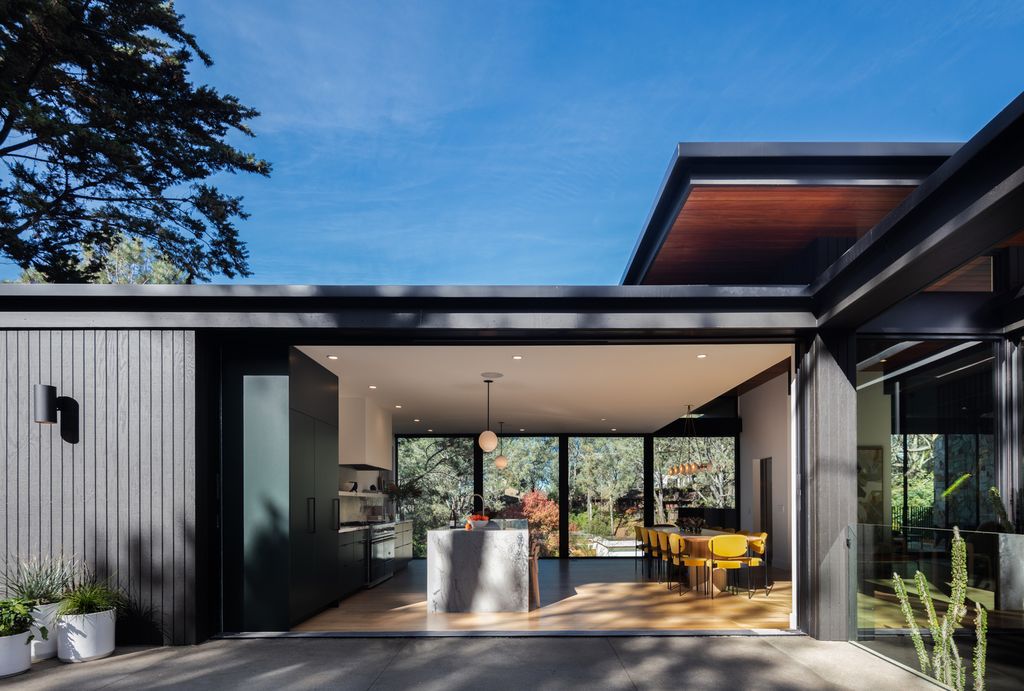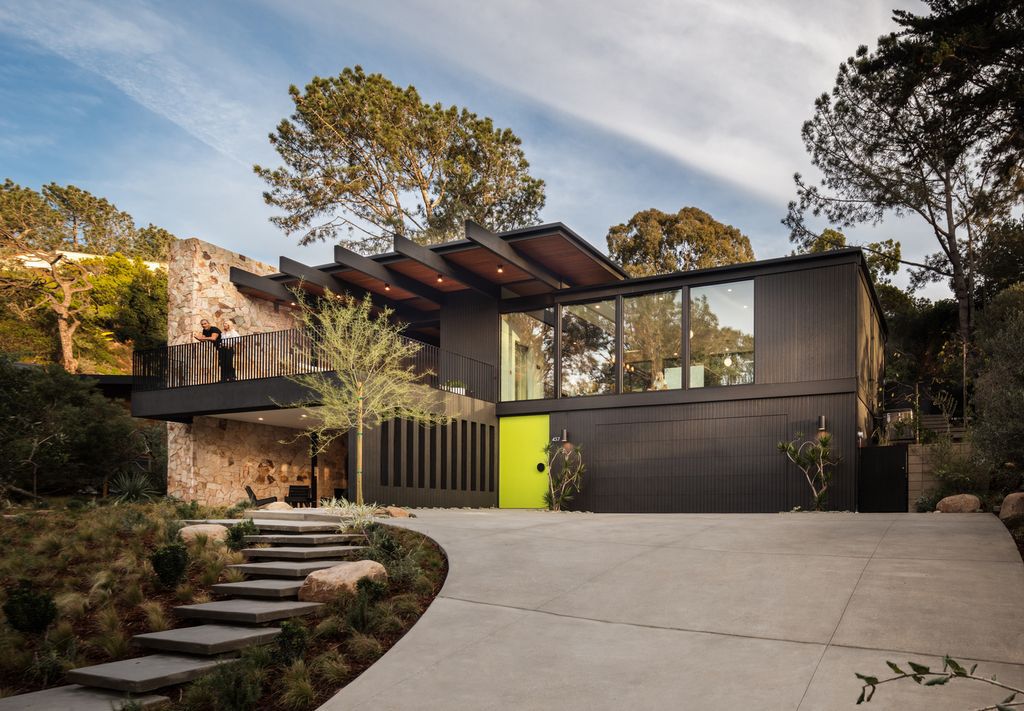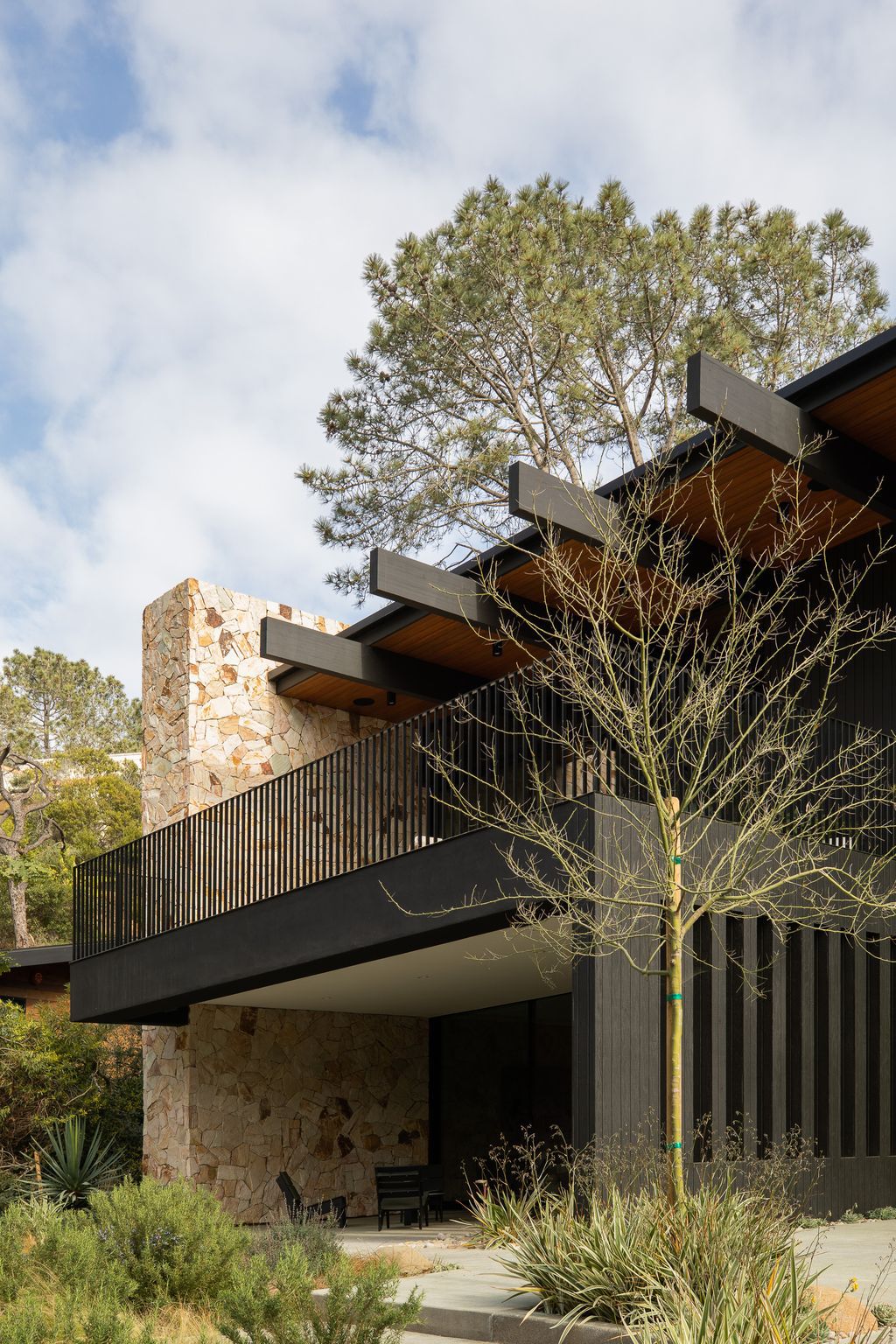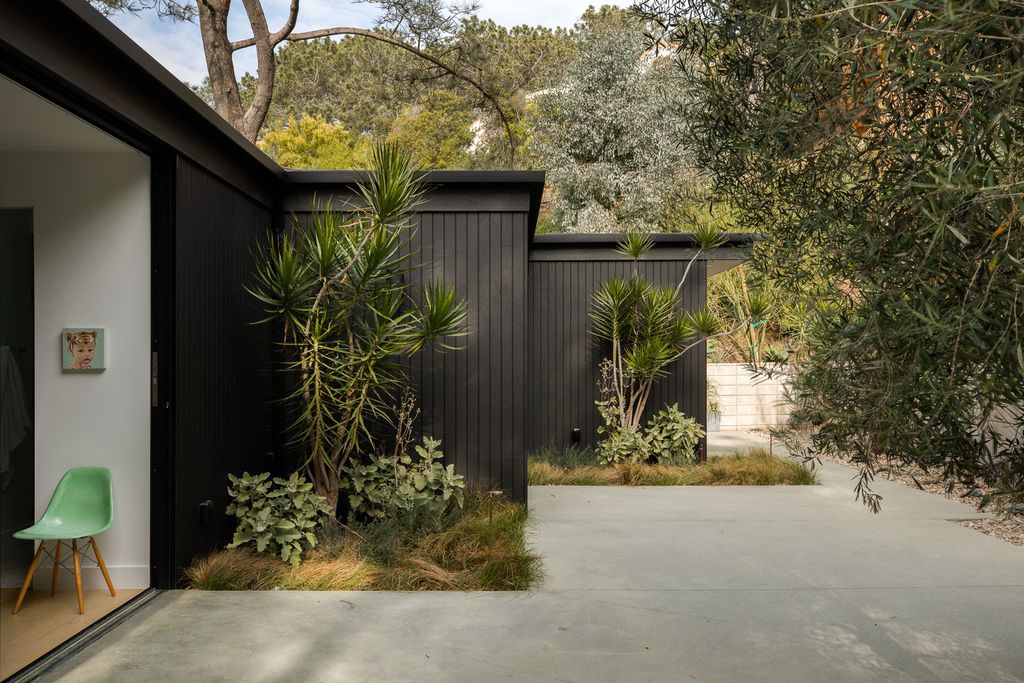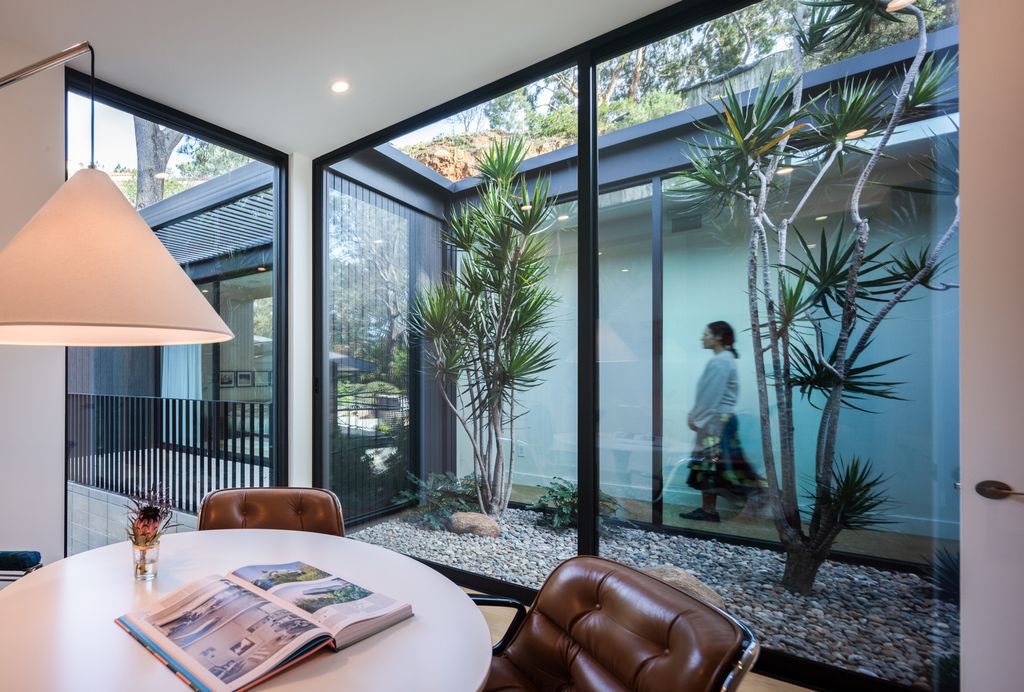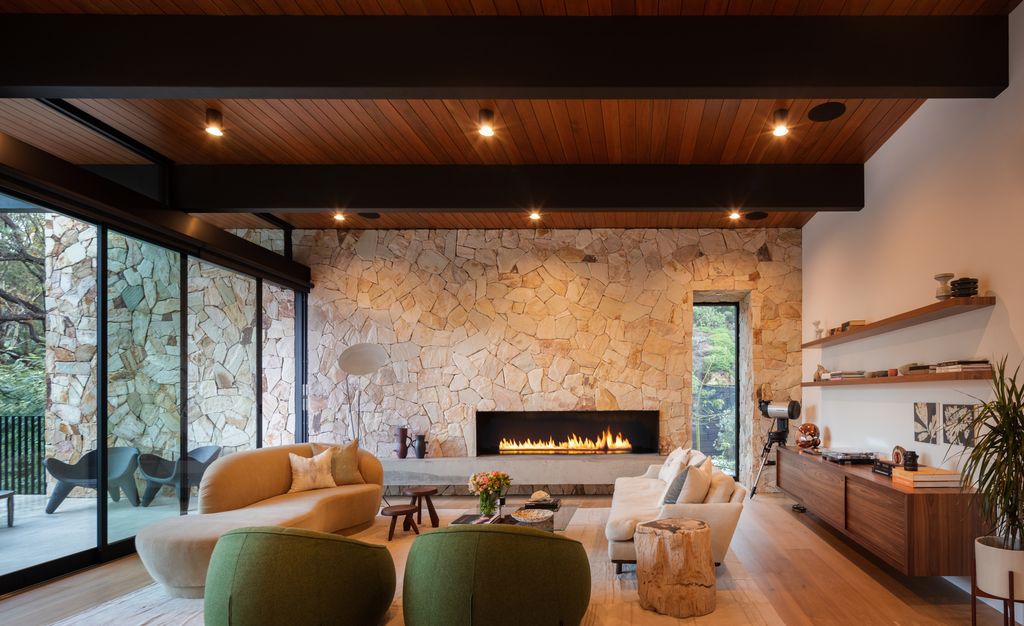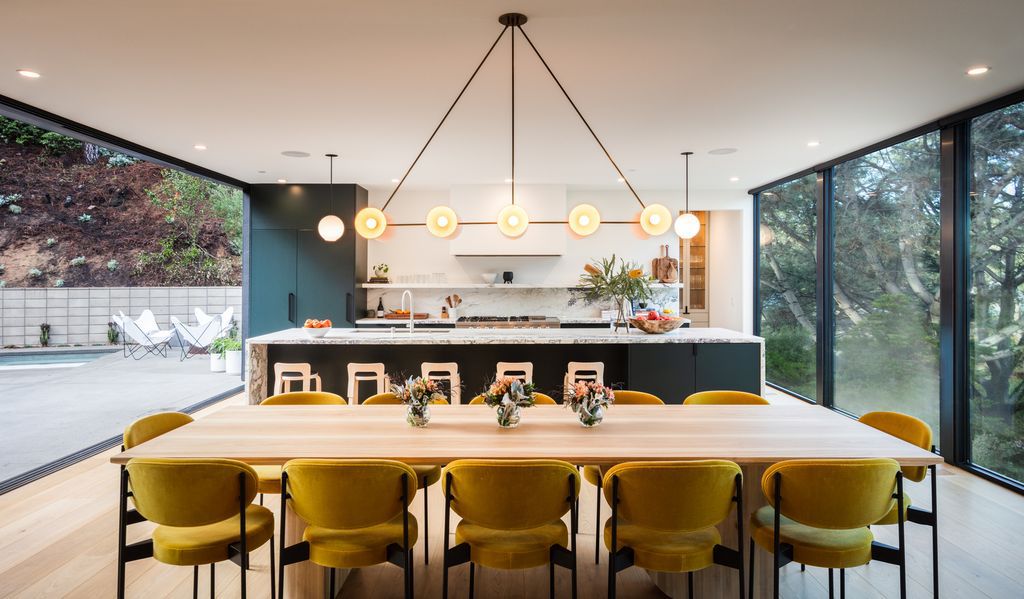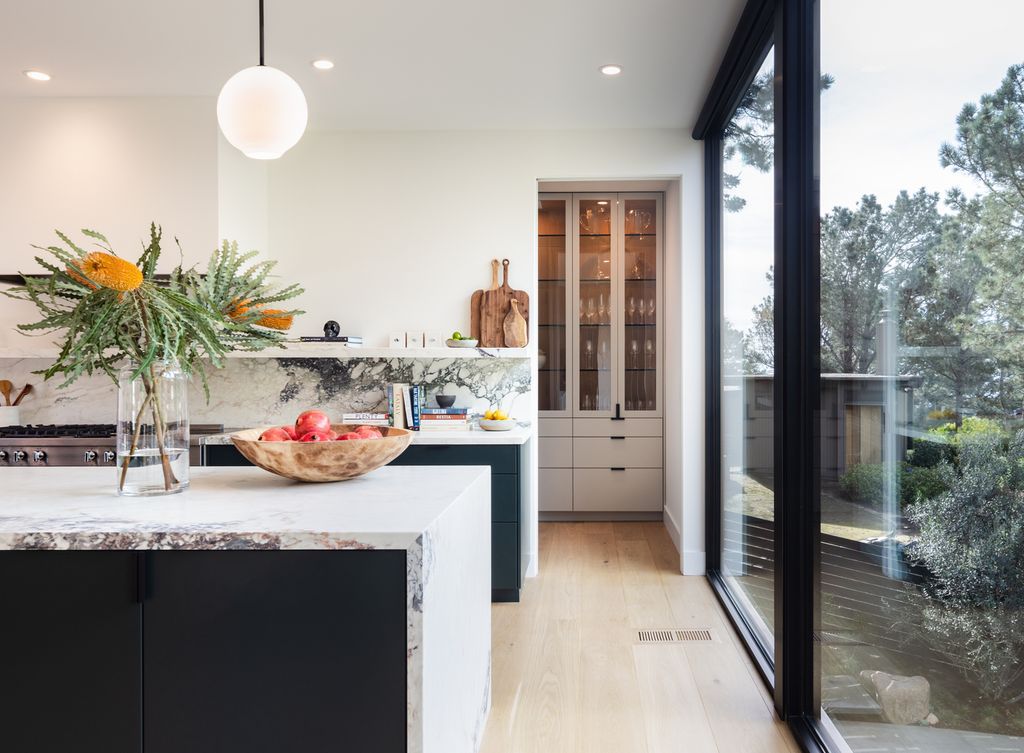 The Pine Needles Residence Gallery:
Text by the Architects: The Pine Needles Residence pays homage to the original mid-century era style of architecture infused with today's modern elements: post and beam construction, multiple atriums to bring in natural light, floor-to-ceiling glass, and built-in furniture are just some of the unique features you will find here. The home's most prevalent highlight is the natural connections between indoor and outdoor spaces. Each room has a direct view of or access to the ethereal beauty of the Torrey Pine tree- and sandstone-filled lot. The best of both worlds—although it's located only a few blocks from the ocean, it feels like a cozy abode nestled deep within a dreamy forest.
Photo credit: Darren Bradley| Source: NDD architecture
For more information about this project; please contact the Architecture firm :
– Add: St. Charles, Missouri 63304, United States
– Tel: (636) 441.8804/ (314) 933 0450
– Email: [email protected]
More Tour of Impressive Houses in United States here:
---