Architecture Design of Indiana Street House
Description About The Project
Indiana Street House designed by Studio 804, resides in a comfortable and well connected neighborhood a short walk from Burcham Park and the cultural vibrancy of downtown Lawrence, Kansas. The historic Pinckney Neighborhood is a perfect place to integrate the history of Lawrence with the future of sustainable design. Indeed, this house designed for and inspired by the site that is in this neighborhood. It is a narrow 50' infill lot that sits between two houses that are over 100 years old. And constructed long before zoning was implemented in the city. The house to the North rests on the property line and the house to the south is within 2 feet of the property line.
Entering the first floor of the house, it is a foyer that acts as a transition area from the outside to the inside. It lined with ample storage housed in cabinets that reinforced and finished with maple plywood fronts. Also, the foyer extends along the length of the South side of the house with access to two flex rooms a full bathroom and the mechanical room.
In addition to this, the second floor sits on 22 steel columns and opens into the crowns of the trees to the east and West. The master bedroom and its cantilevered deck are on the east side greet the morning sun and reach toward a large burr oak tree at the front of the site. Besides, the living room and its large deck are on the West end where one can watch the sunset through a skyline of trees at the back of the site.
The Architecture Design Project Information: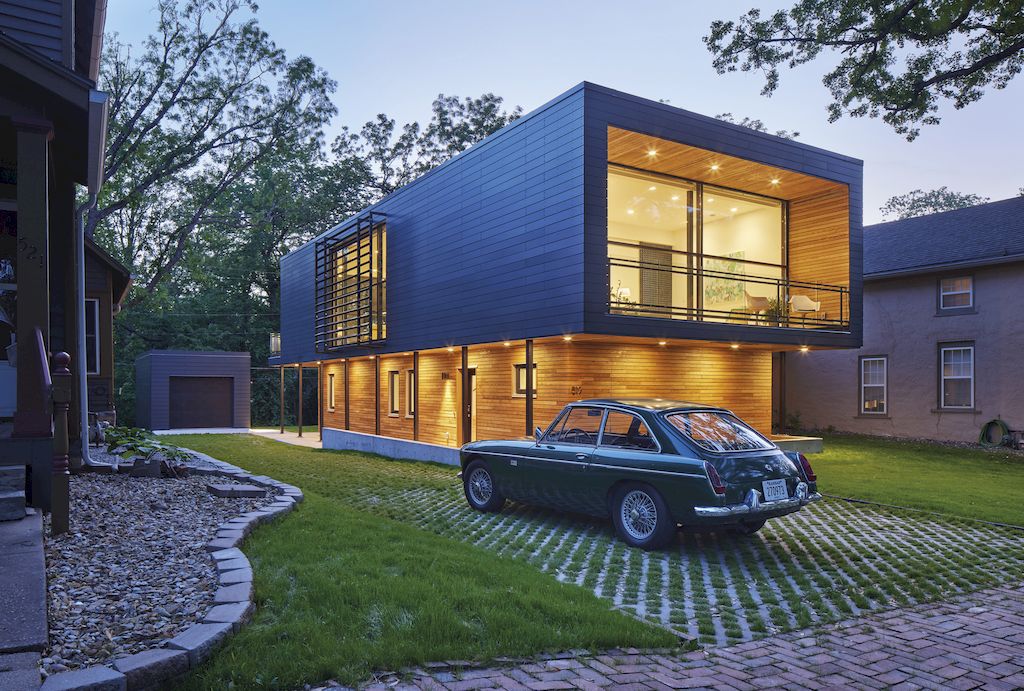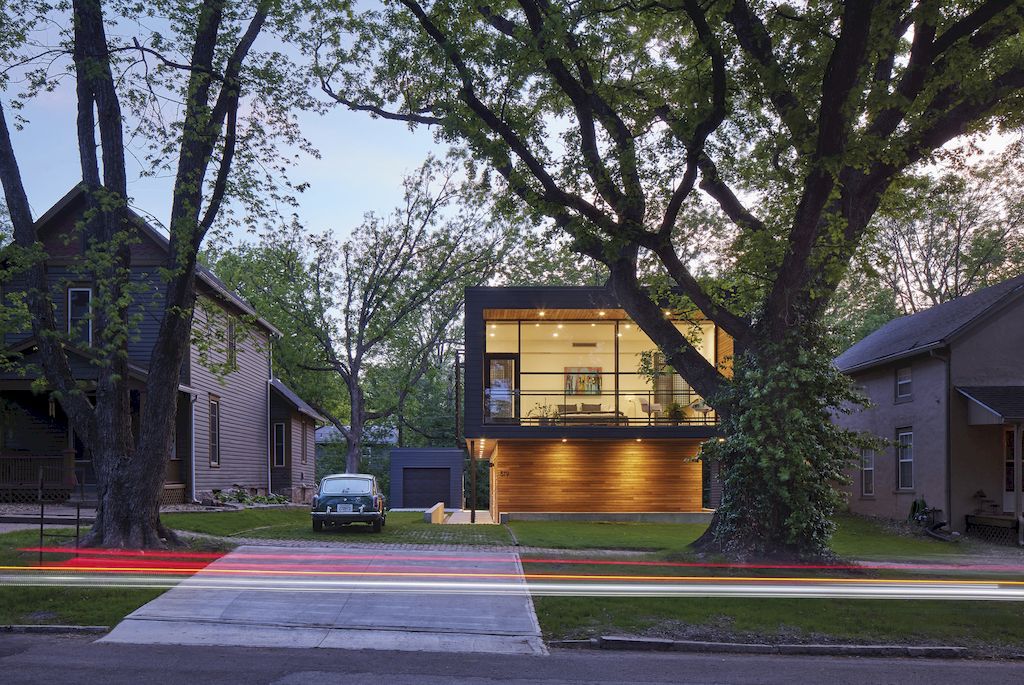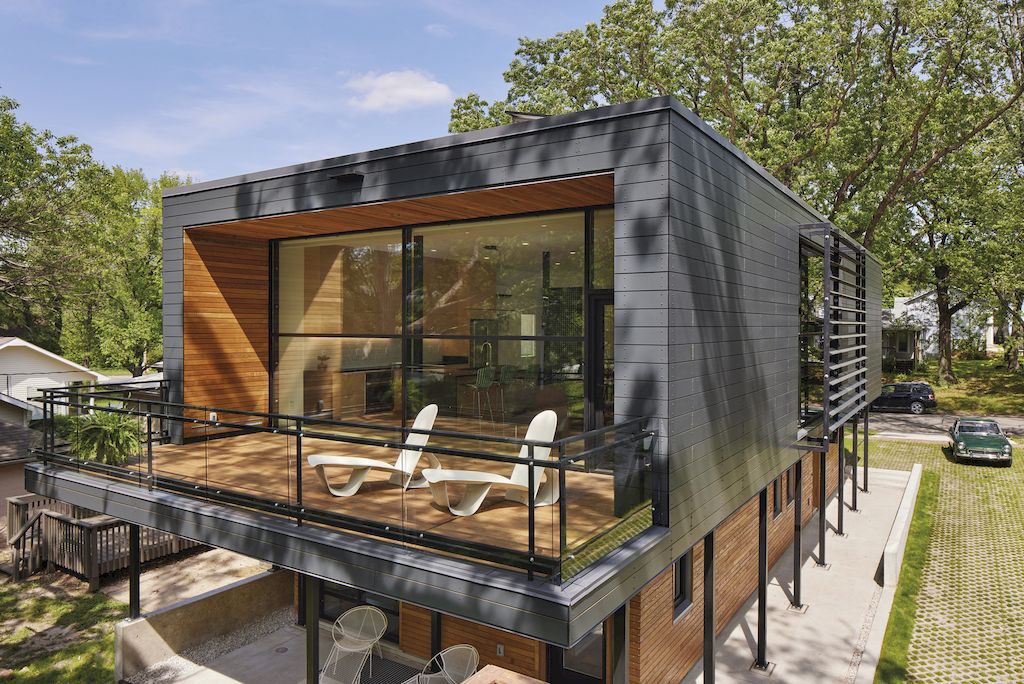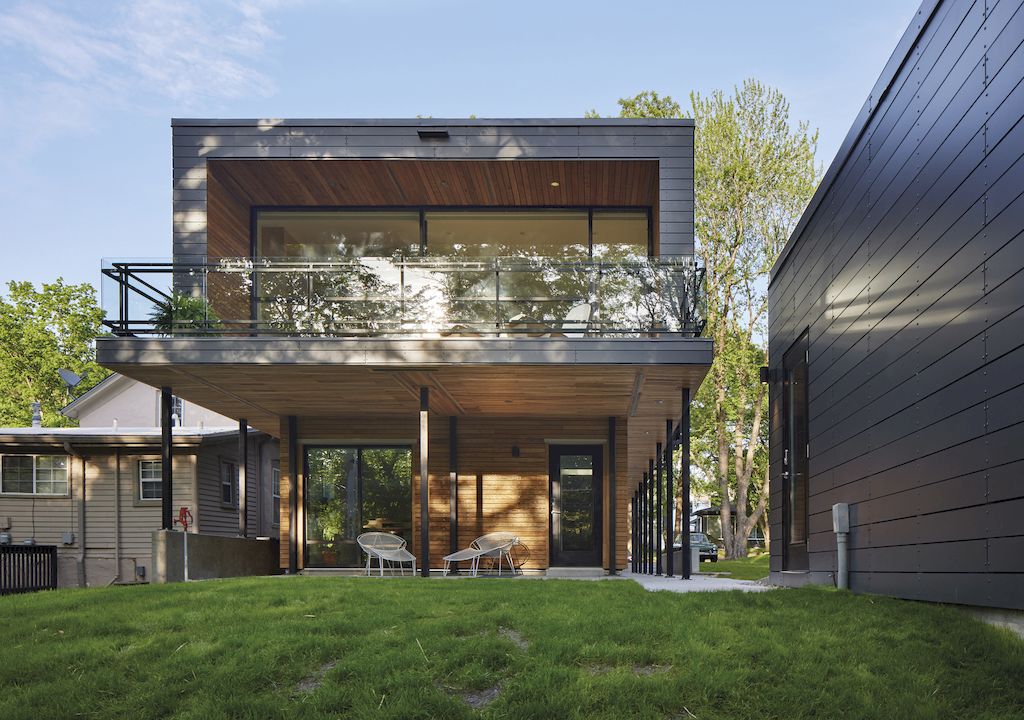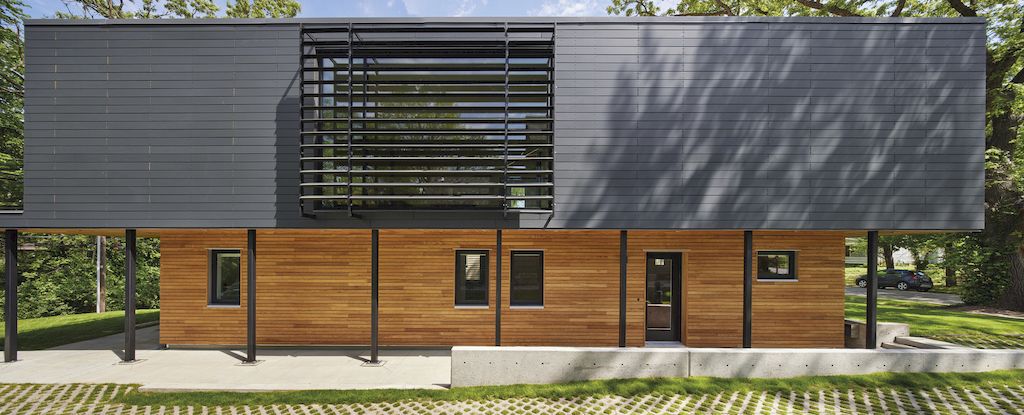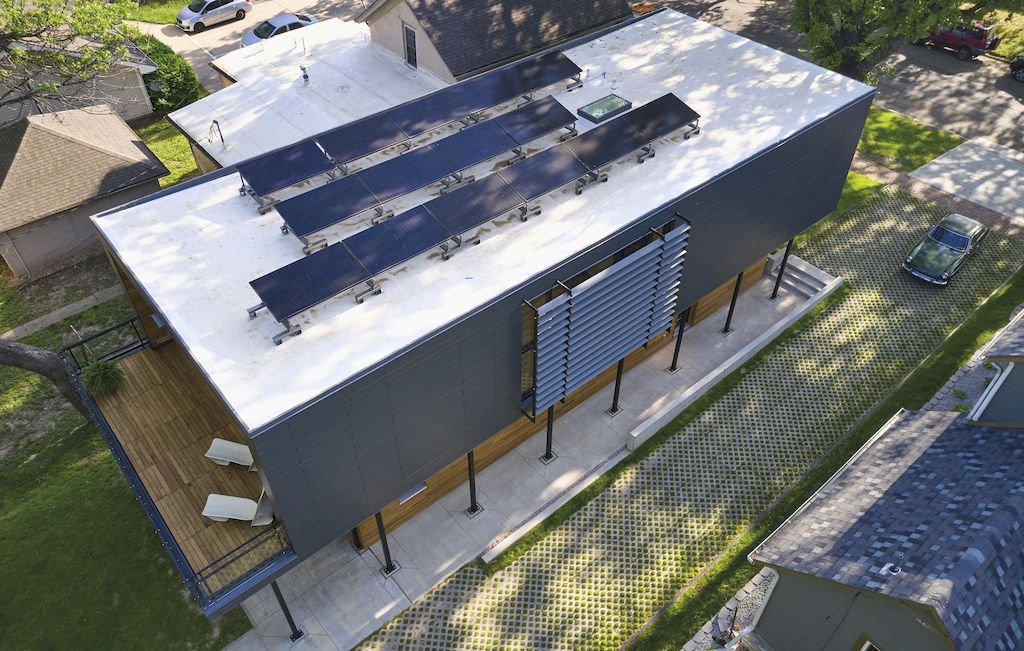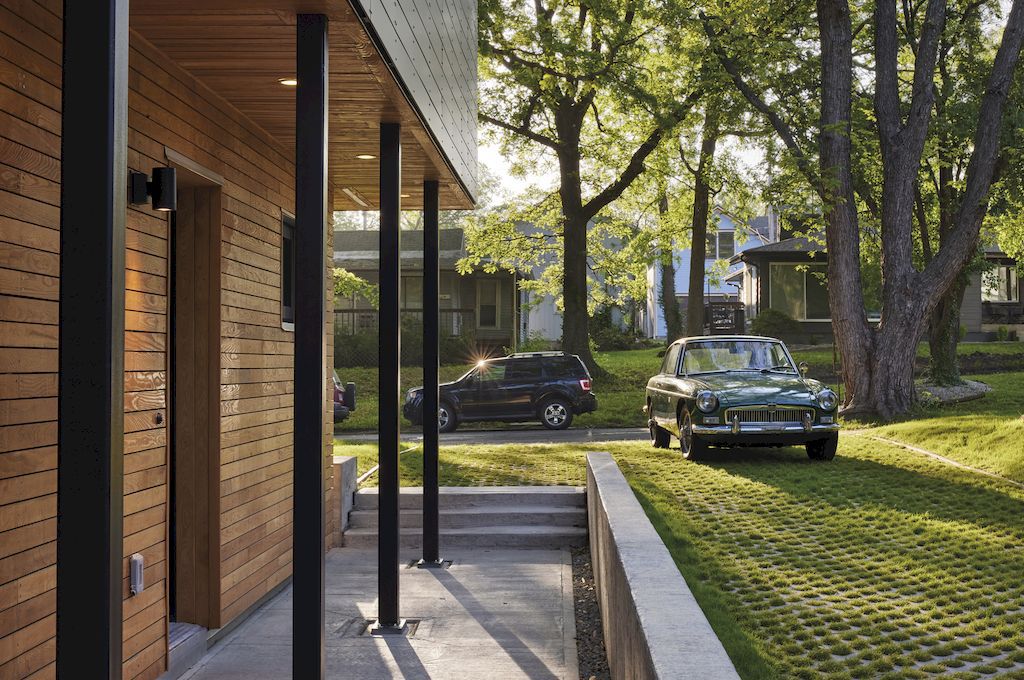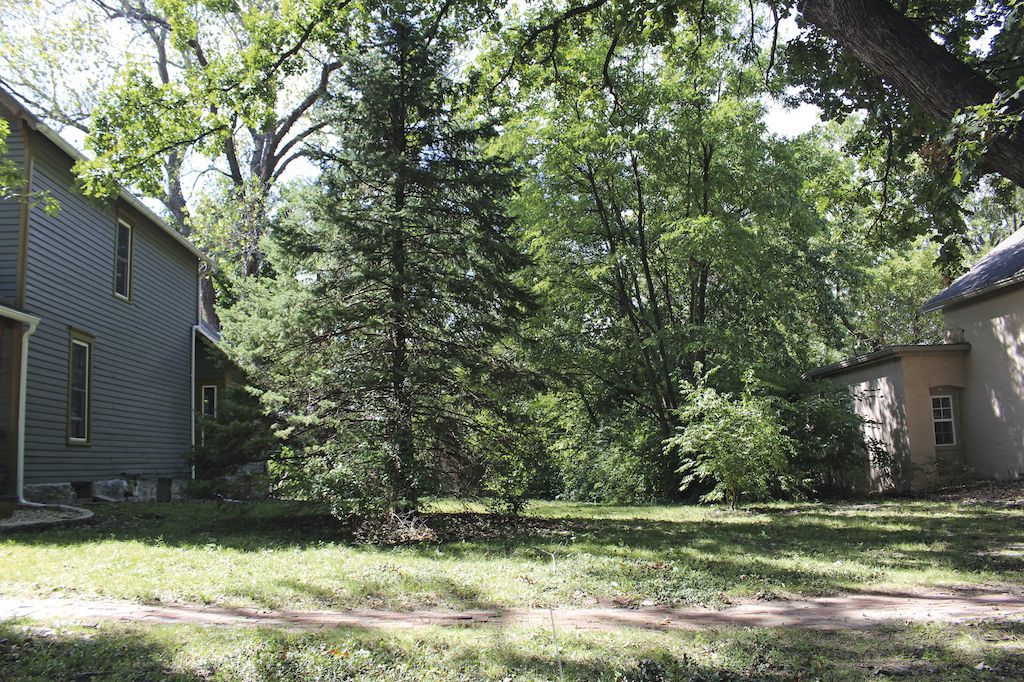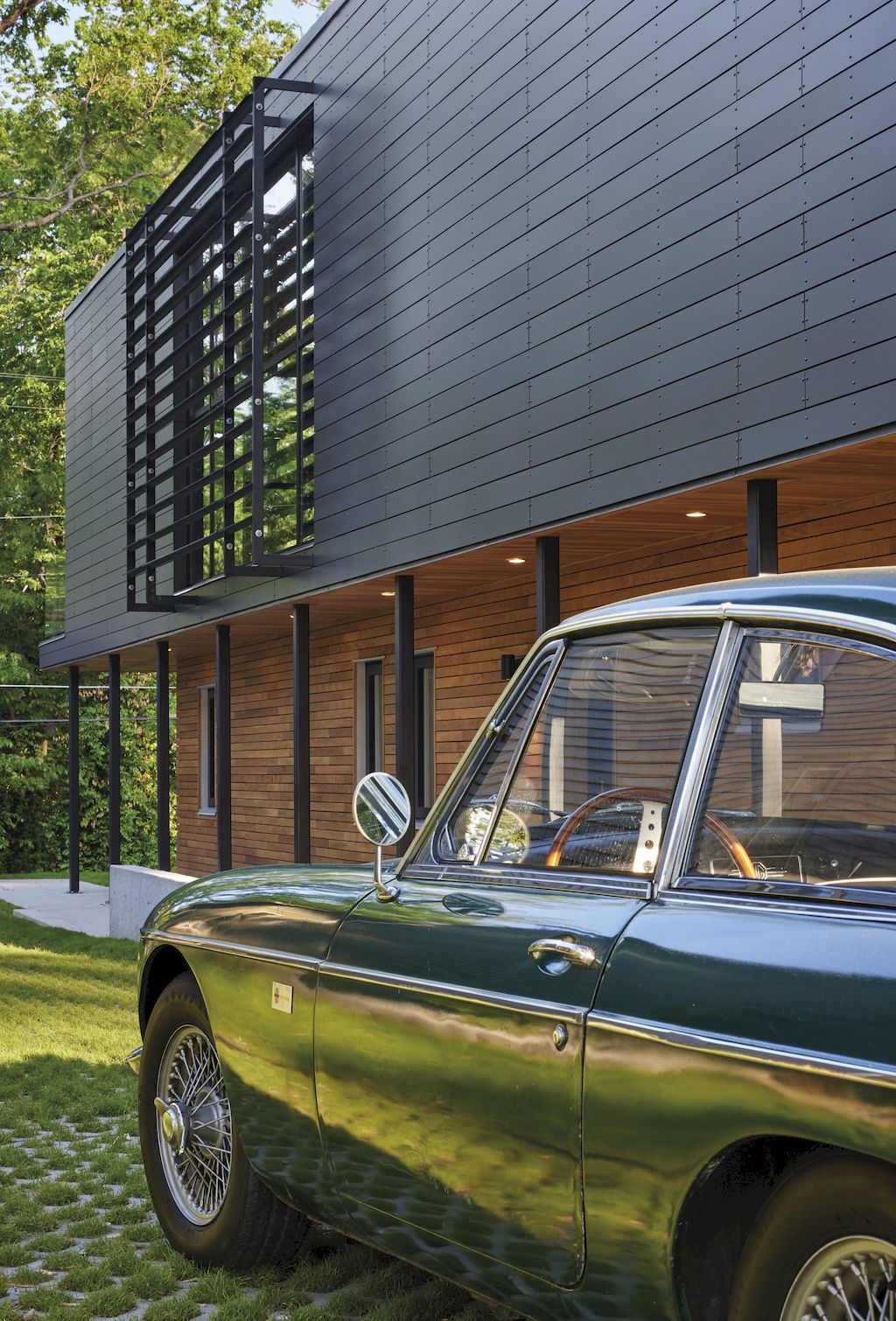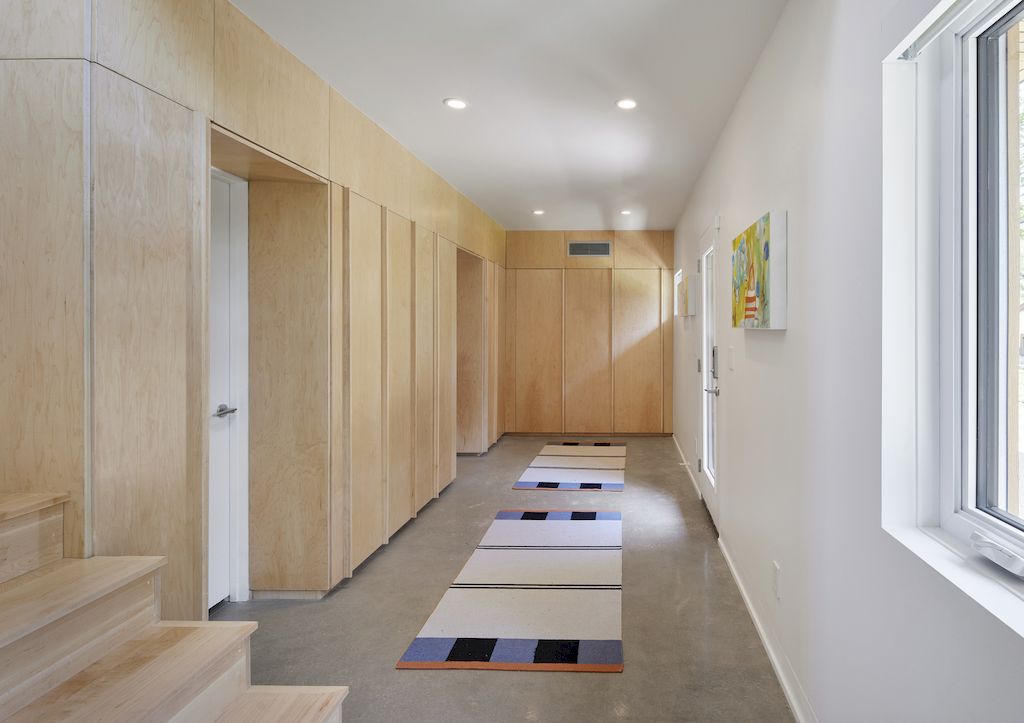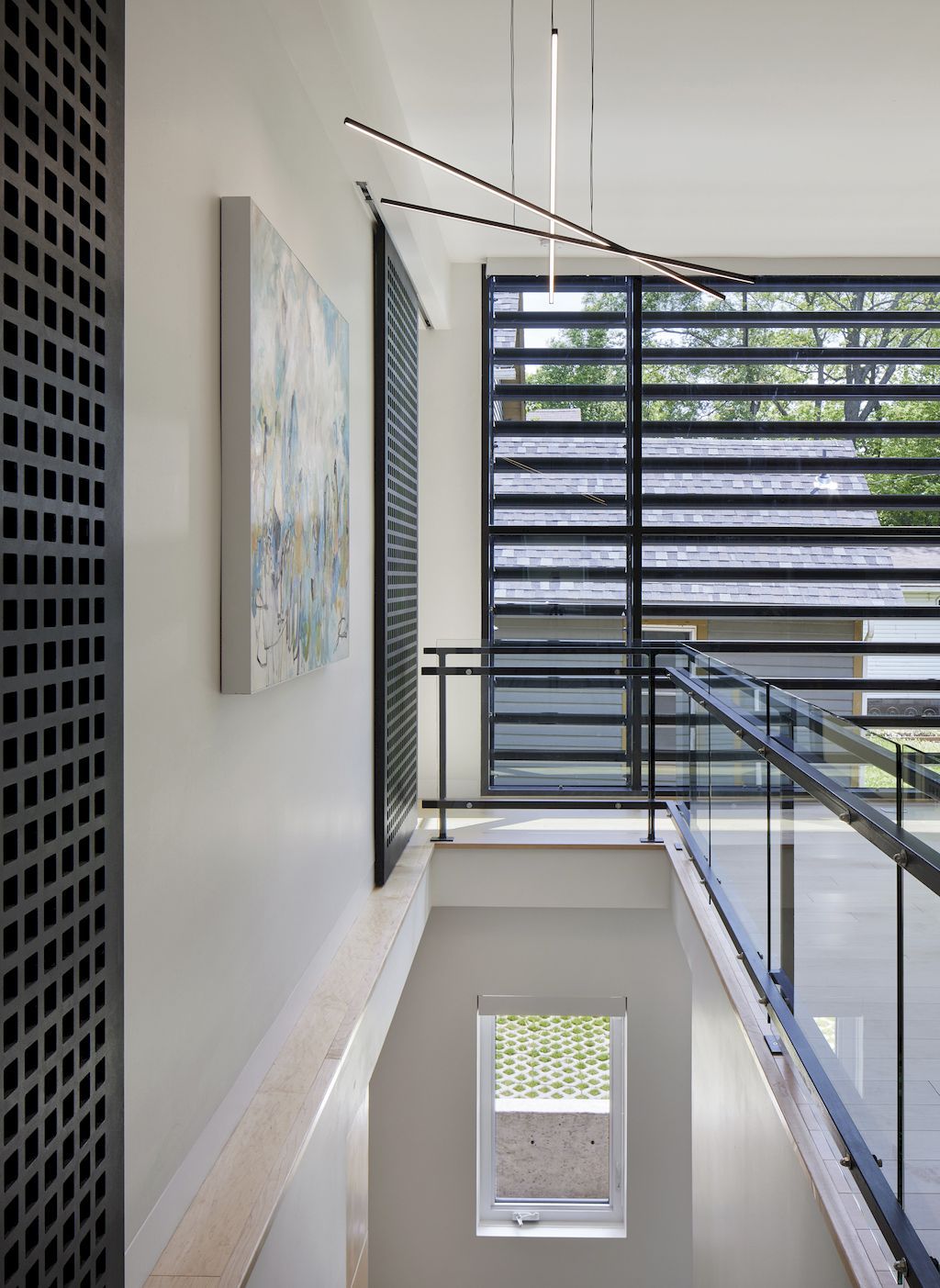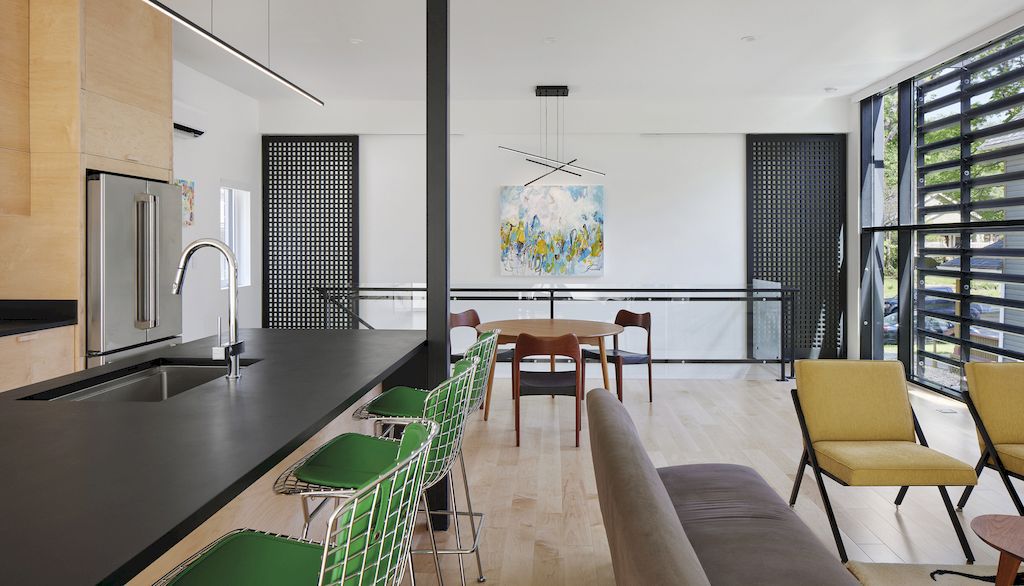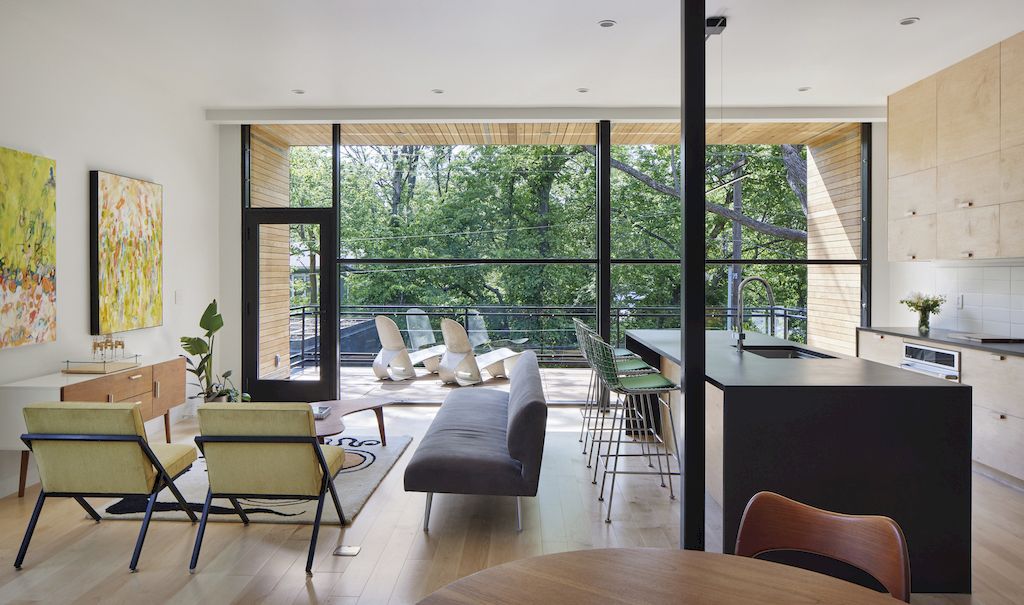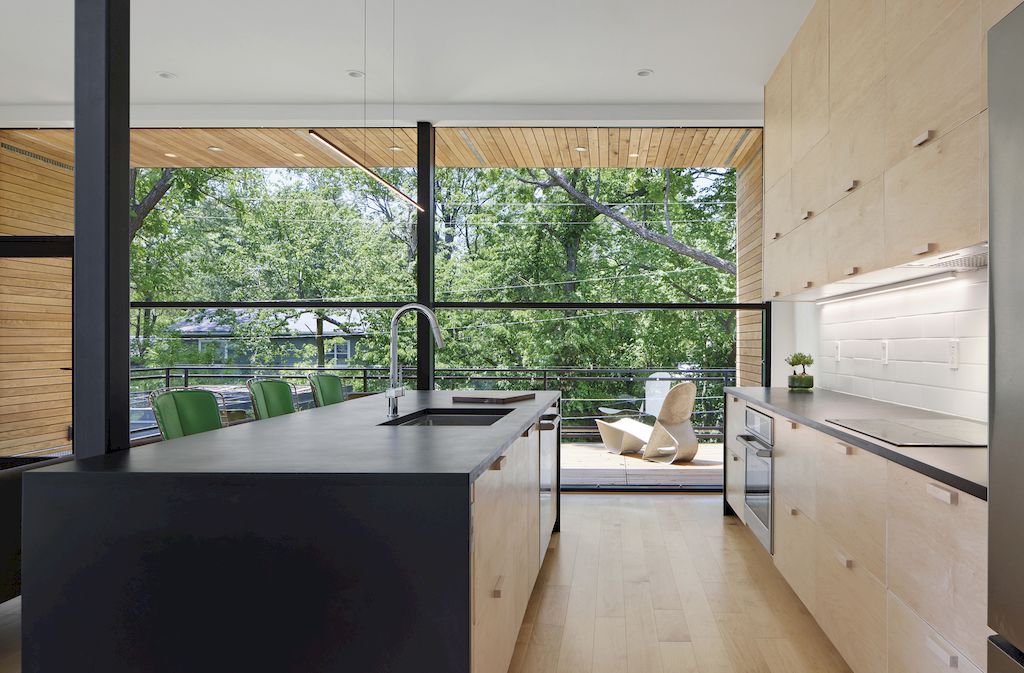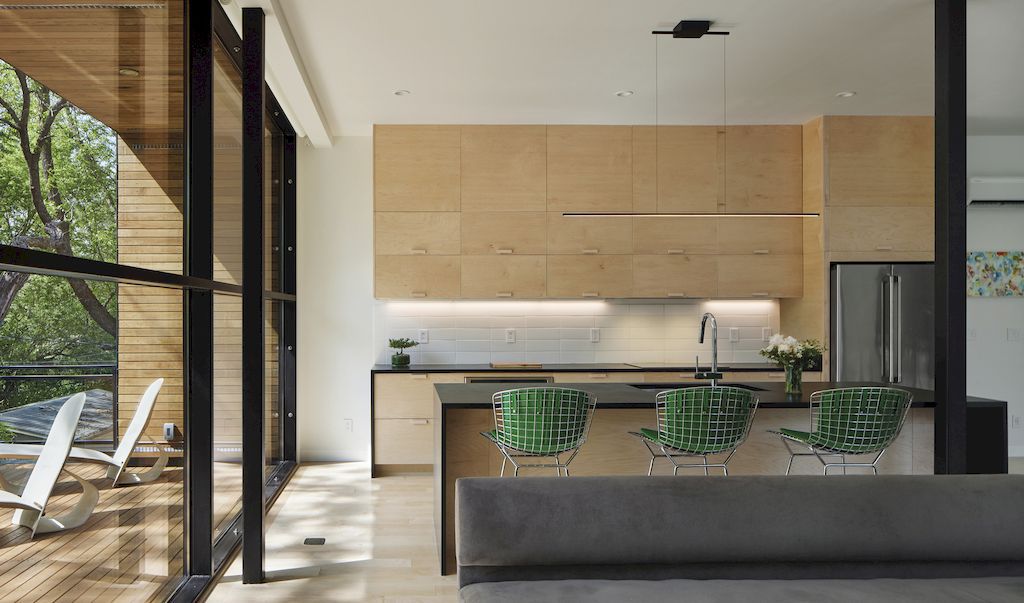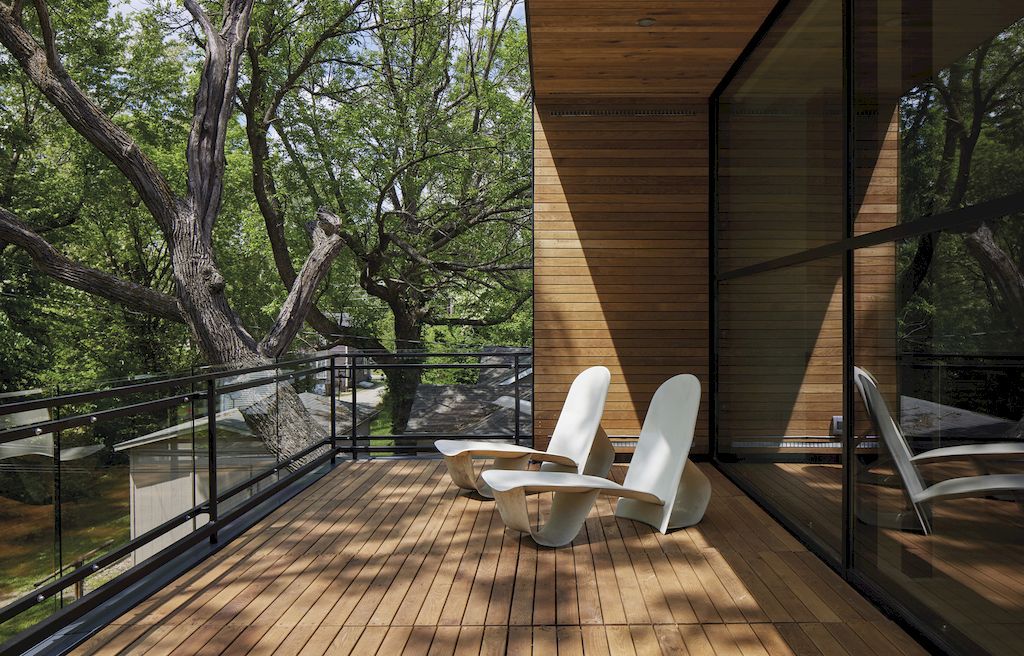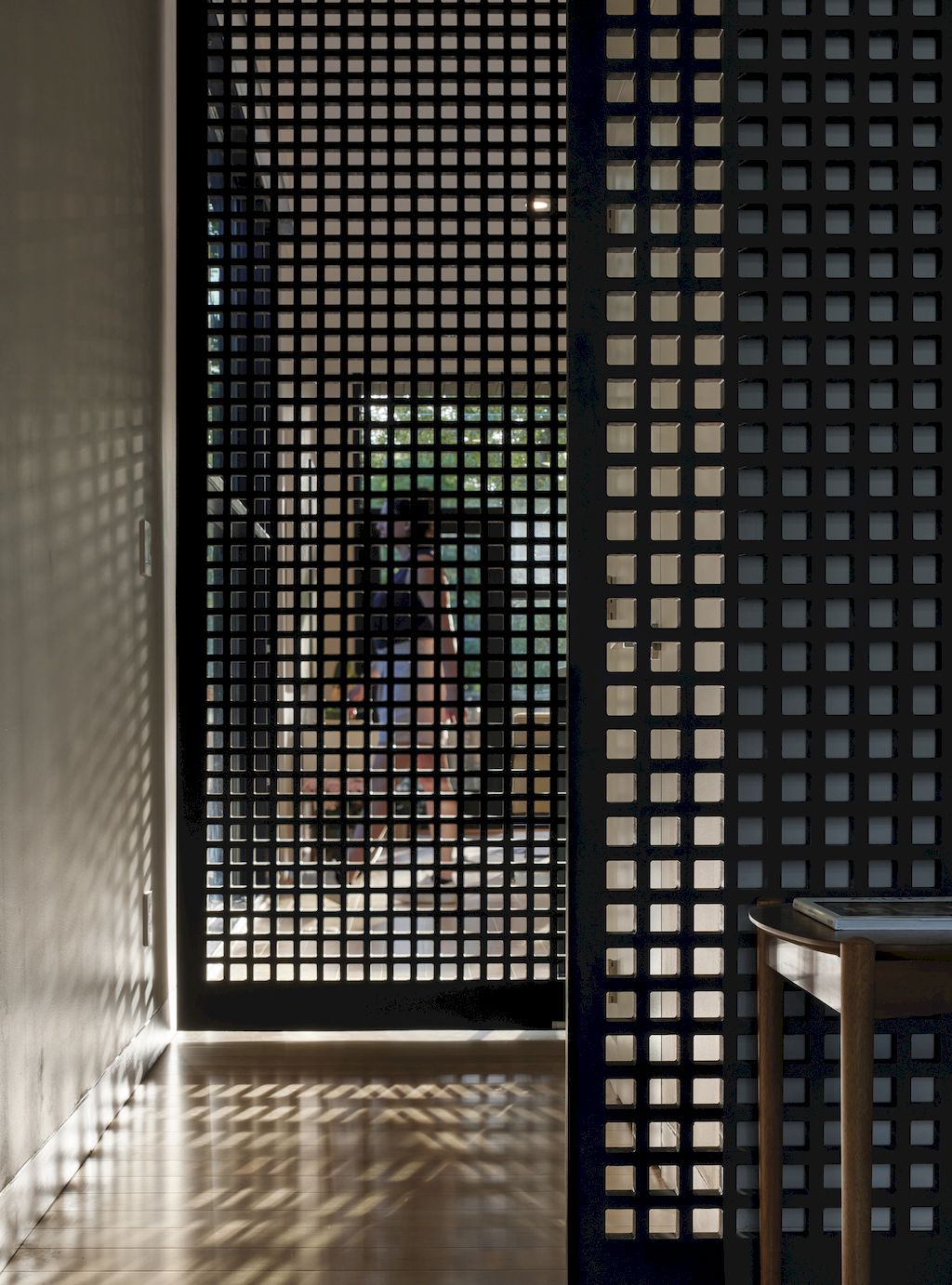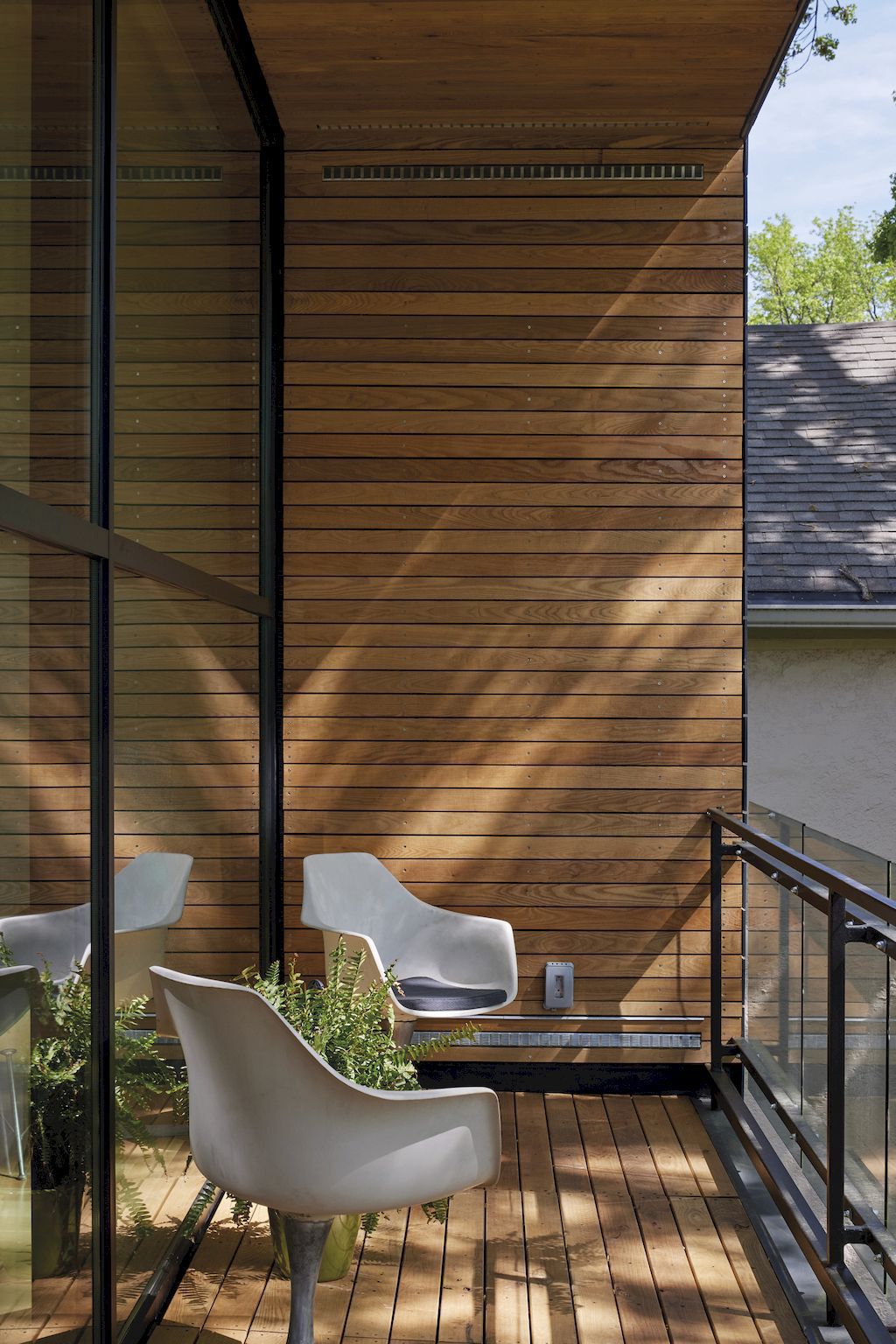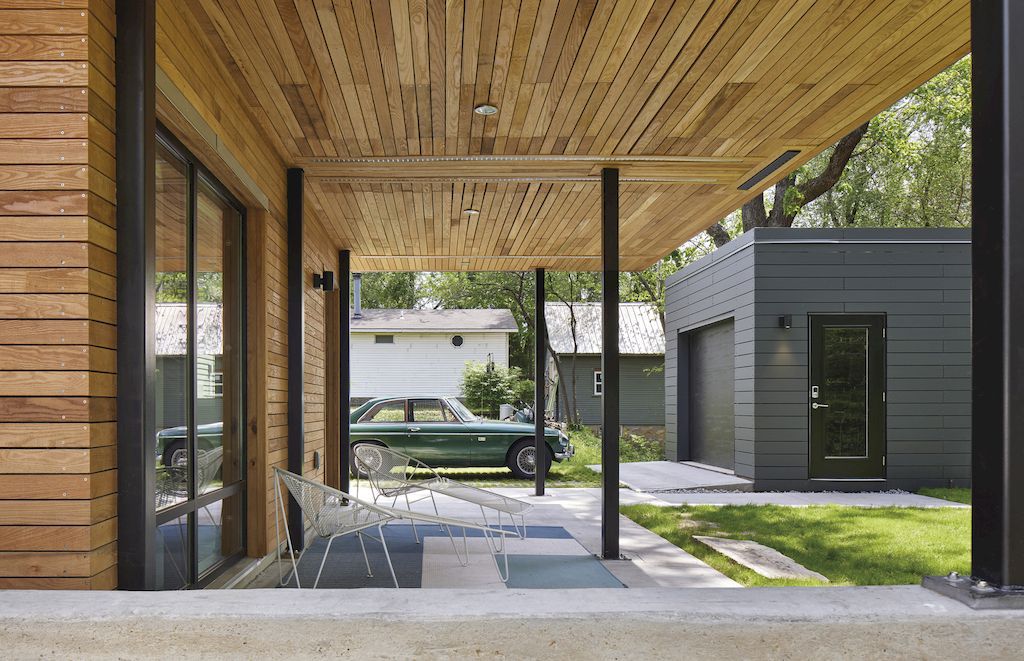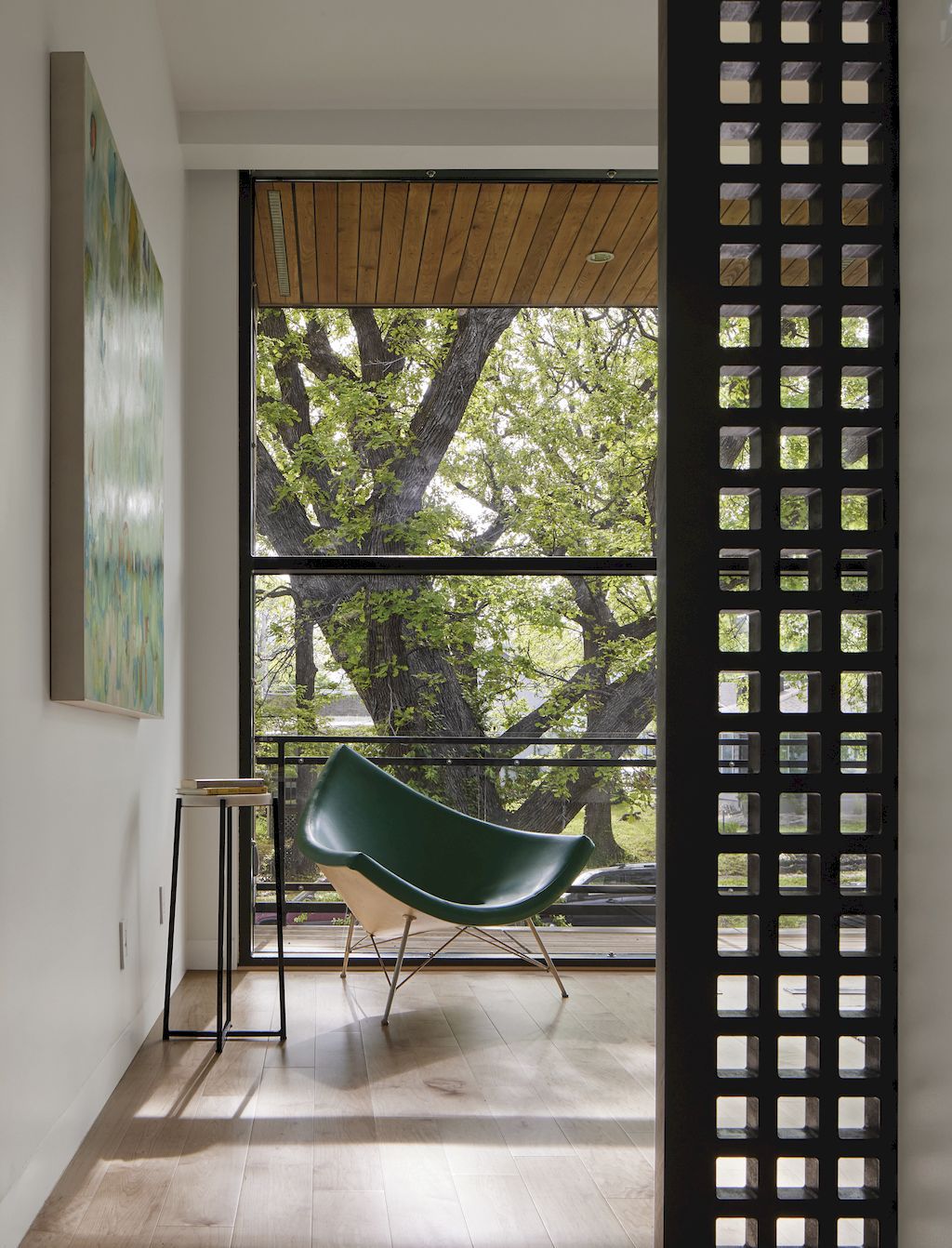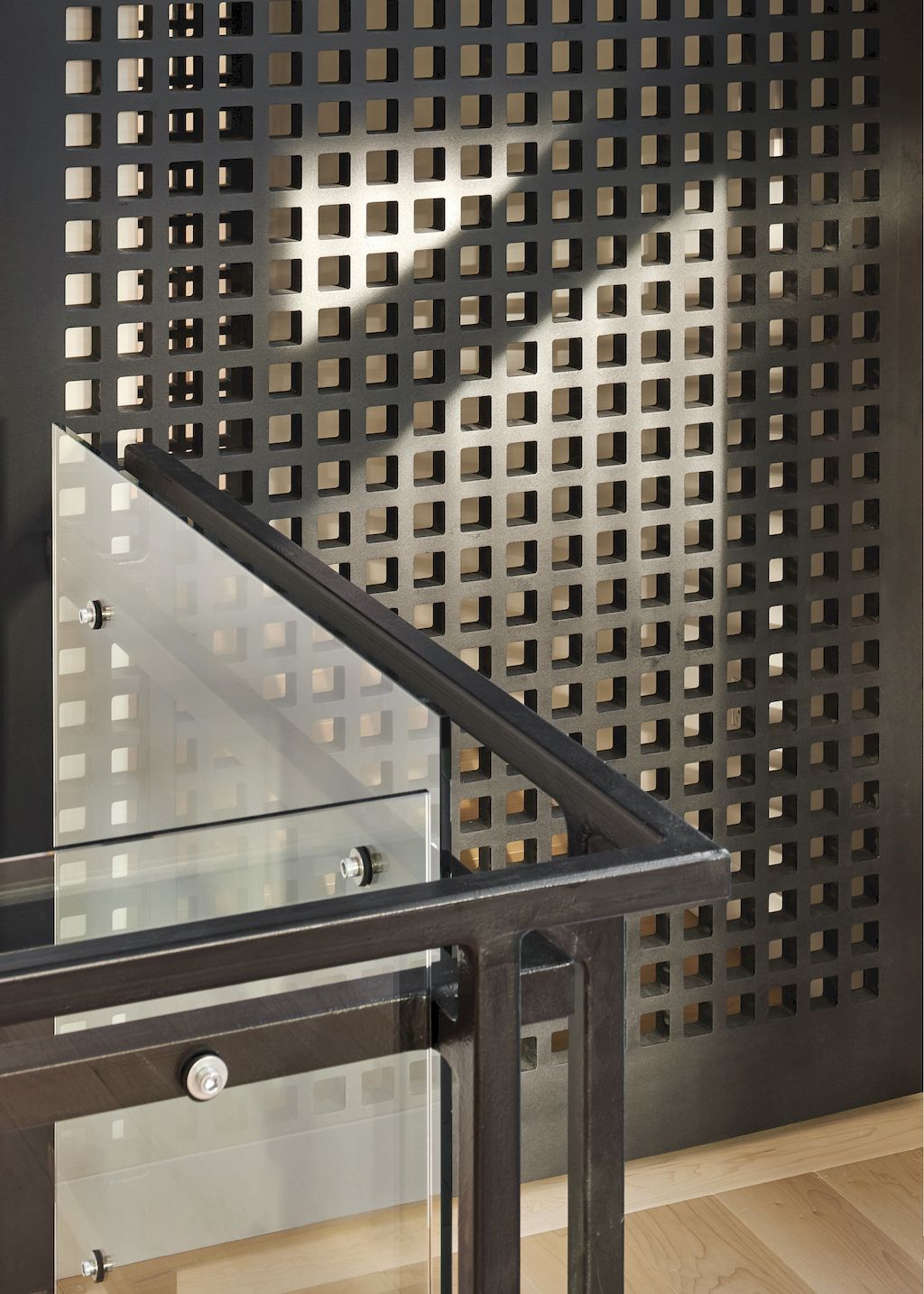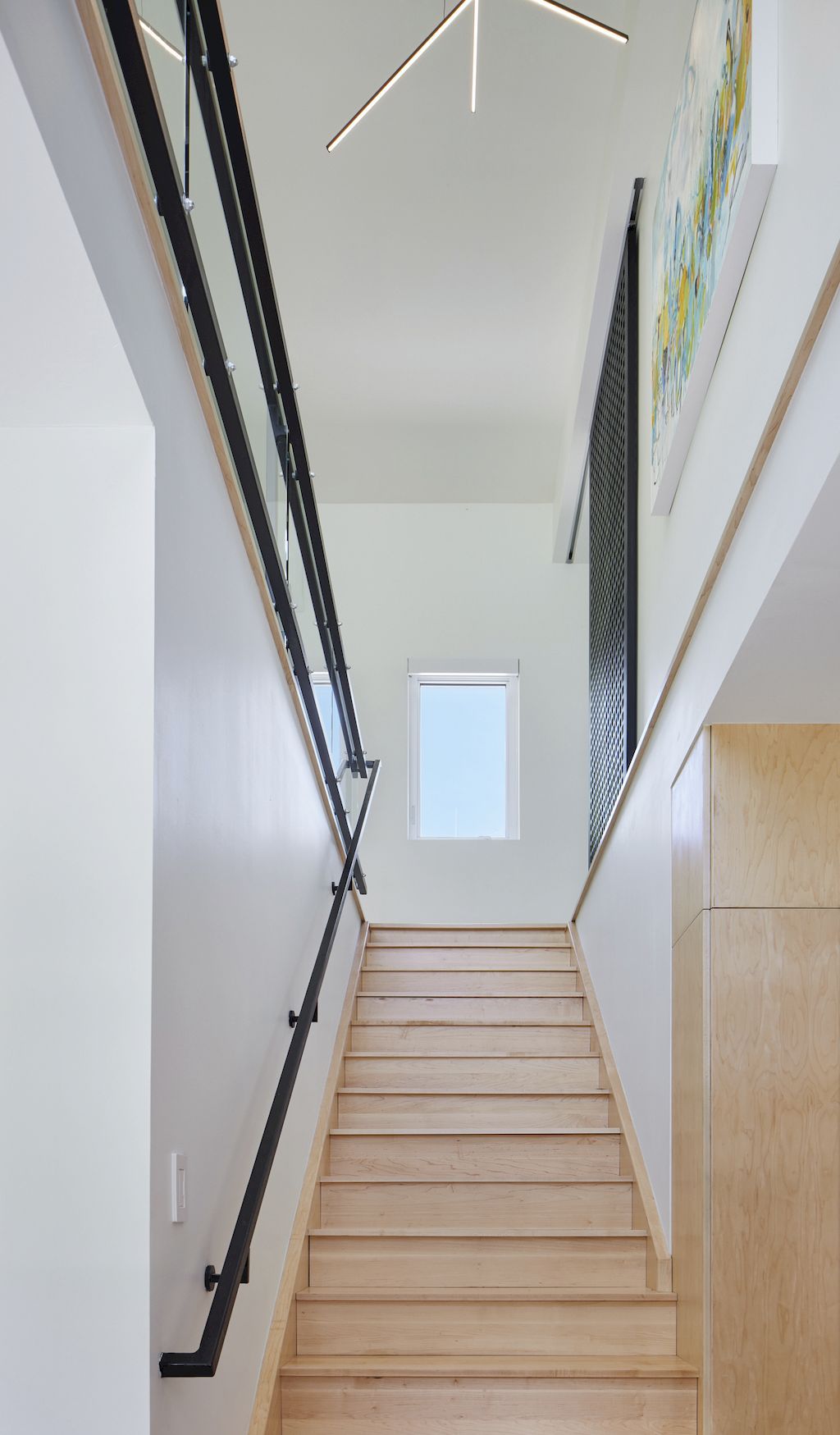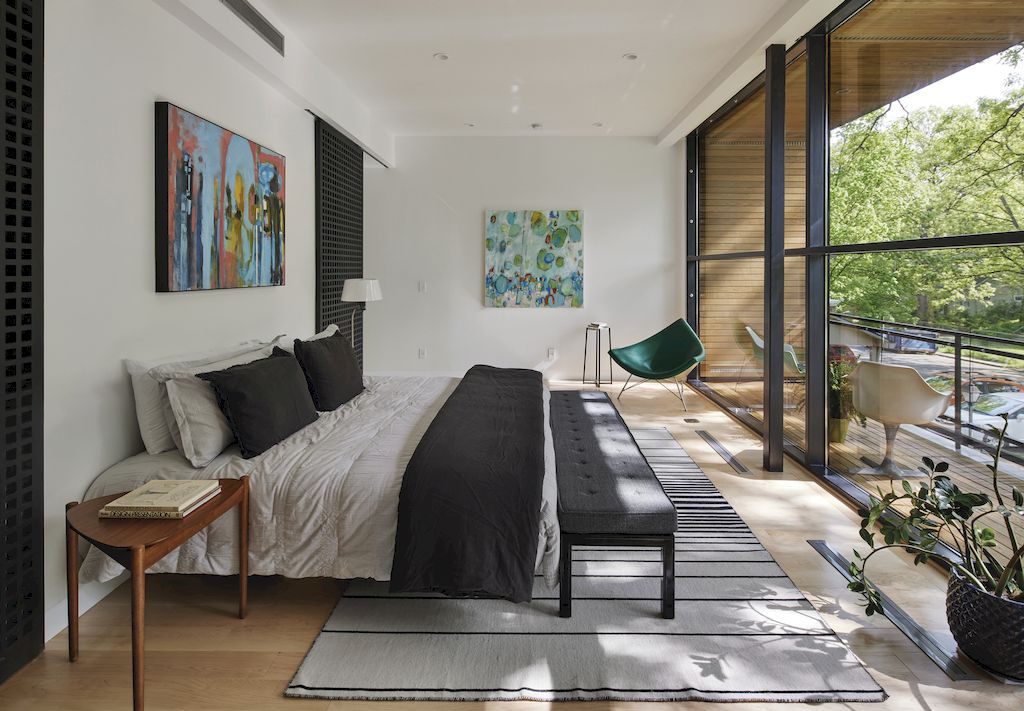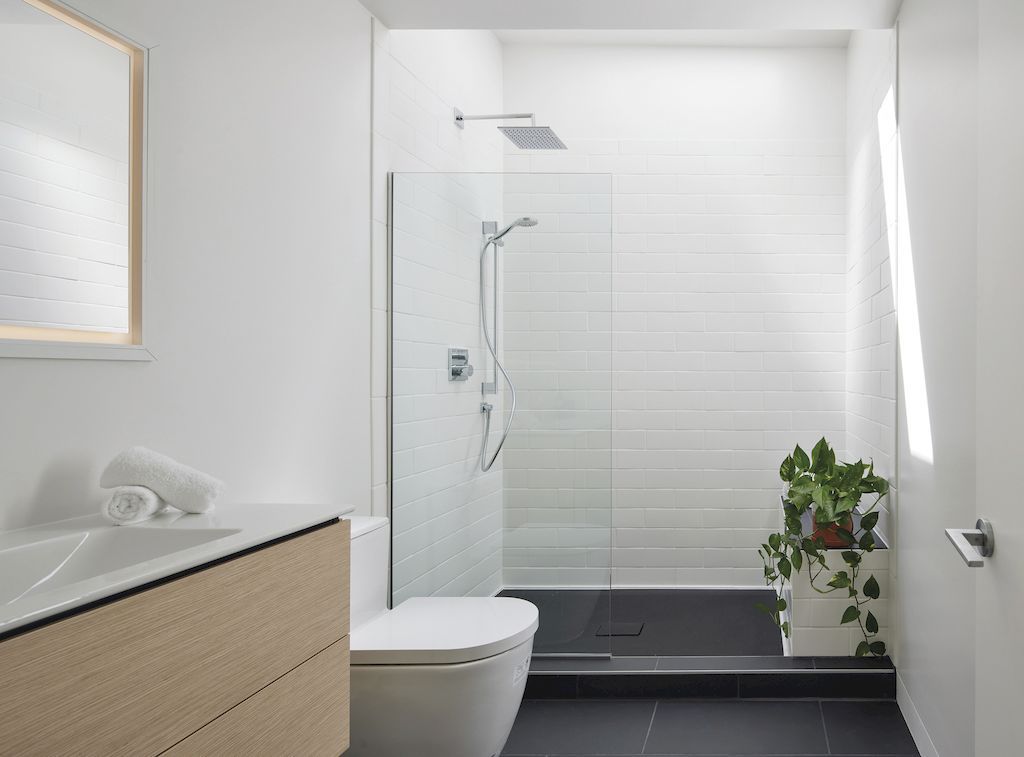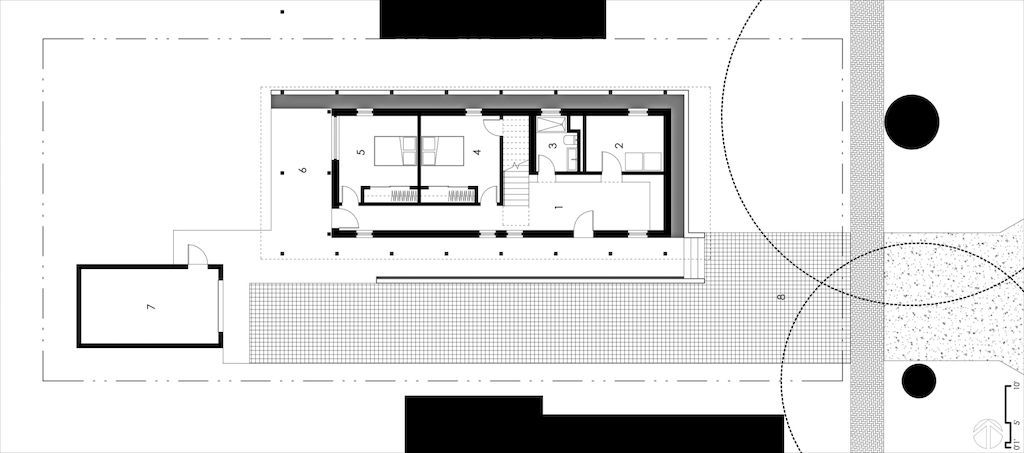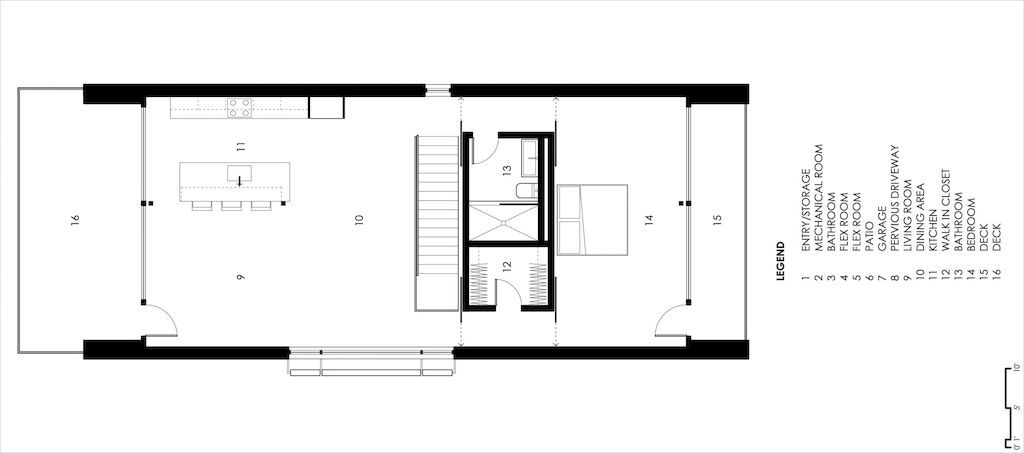 The Indiana Street House Gallery:
Text by the Architects: The historic Pinckney Neighborhood is a comfortable older neighborhood well-connected to the heart of Lawrence, Kansas. It is a short walk to the Kansas River and its parks as well as the cultural vibrancy of downtown. It is also close to the University of Kansas campus and a nearby bus stop which expands the possibilities of travel to the rest of Lawrence.
Photo credit: Corey Gaffer Photography| Source: Studio 804
For more information about this project; please contact the Architecture firm :
– Add: 3813 Greenway Drive Lawrence, Kansas 66046
– Tel: 785-393-0747
– Email: [email protected]
More Houses in United States here:
---