Date of Publishing:
Naia House retreat in the lush tropical forest is the brainchild of local architecture practice Studio Saxe. Located near the beautiful coastal town of Santa Teresa, the house is an exquisite escape, designed to create a comfortable and eye-catching environment by blending sustainable architecture and contemporary style. A vertical roof-like umbrella creates an atrium for residents to enjoy the natural light and the outdoors while being protected. Besides, the volumes of rooms then intersected to create a separation between private spaces and common spaces in this two-story house. Set within walking distance to the beach, the home composed of generous rooflines that create shelter and the possibility of living outside within nature.
Indeed, Studio Saxe created an identifiable roofline used as a language of architecture for both large and small scale elements. The main living spaces composed of light-weight steel frames that hold open spaces that welcome nature inside with long rooflines that are made of steel and covered in teak. Teak screens and patterns used to create dappled sunlight as well as for protection from the rain. Also, the design composed of lightweight structural living areas and solid private bedrooms.
In addition to this, sustainable strategies include working with the region's climate to create rooms that naturally lit and ventilated as much as possible. Using shading, planting and air flow to cool the interiors down. Also, solar panels provide hot water, and rainwater collected in the expansive roof structures and used for garden irrigation. Without a doubt, the house is an art work of architect, integrates the tropical jungle spaces whilst creating bioclimatic comfort for people to enjoy the outdoor experience.
The Architecture Design Project Information:
Project Name: Naia House
Location: Santa Teresa Beach, Costa Rica
Project Year: 2020
Area: 595 m²
Designed by: Studio Saxe
Interior Design: Cristina de Freitas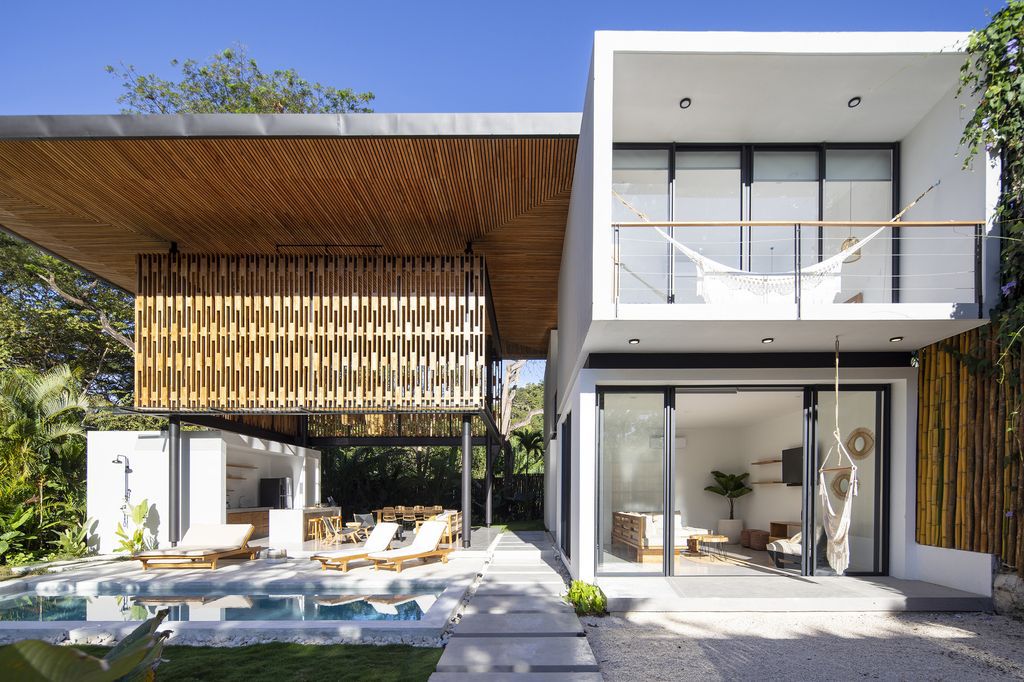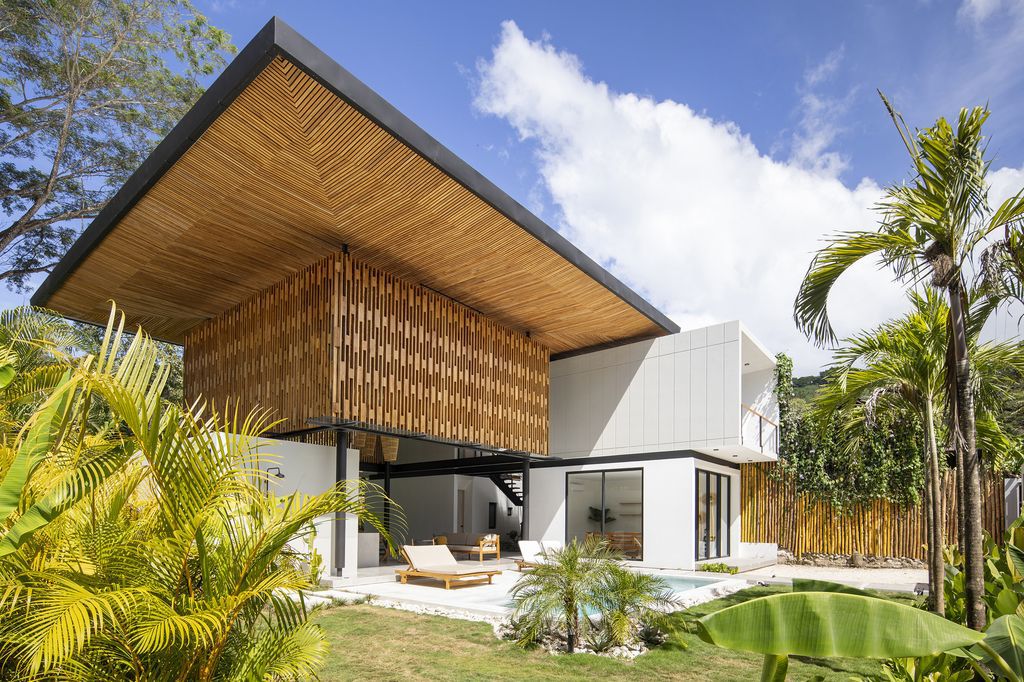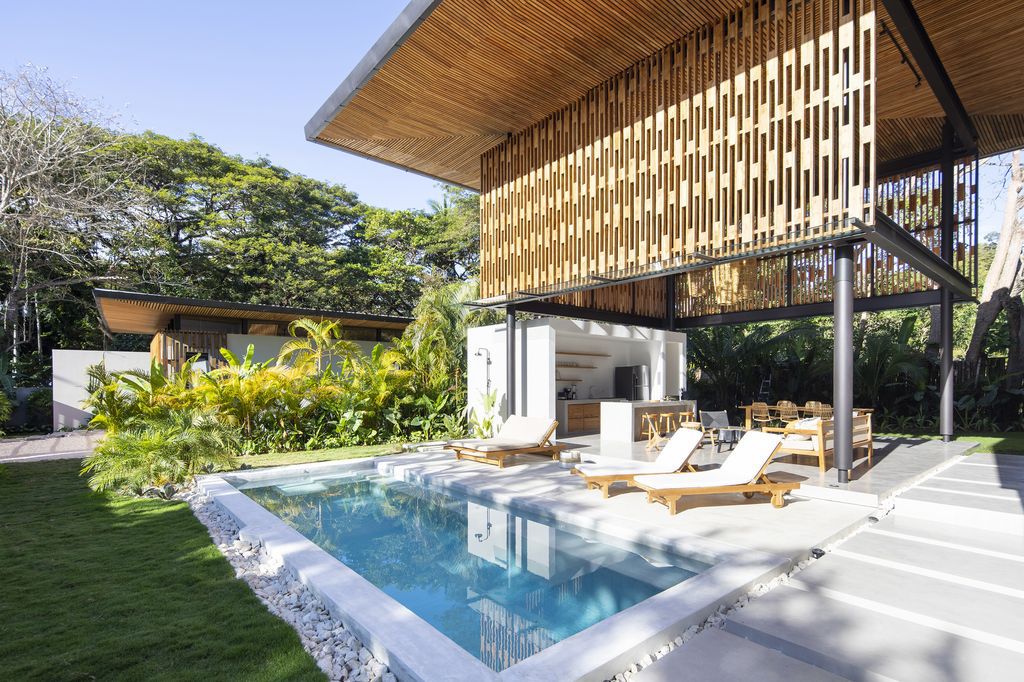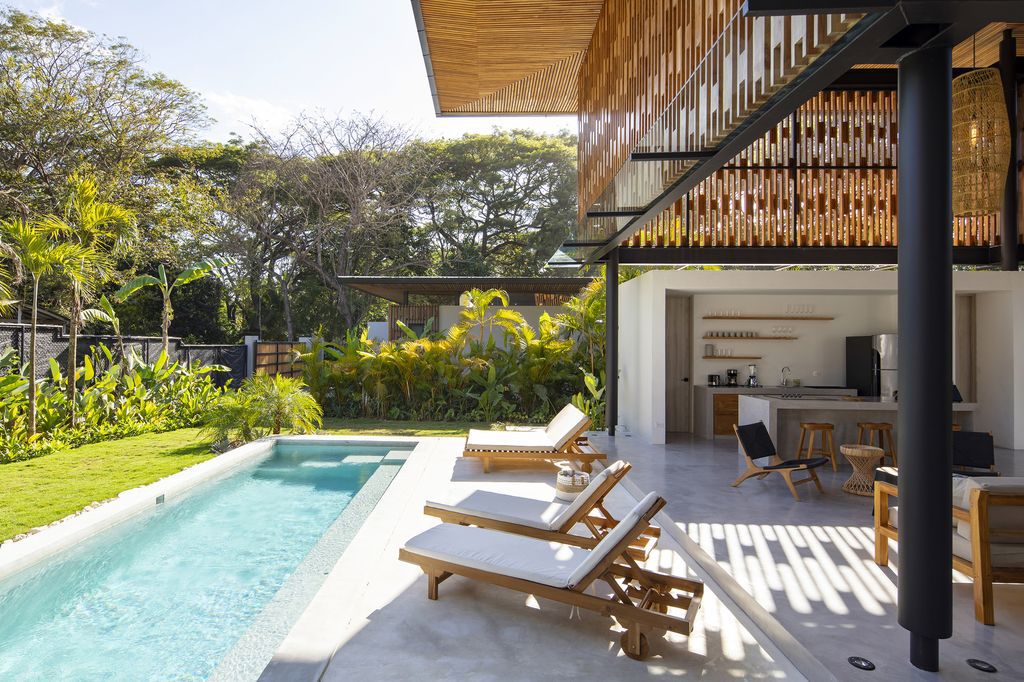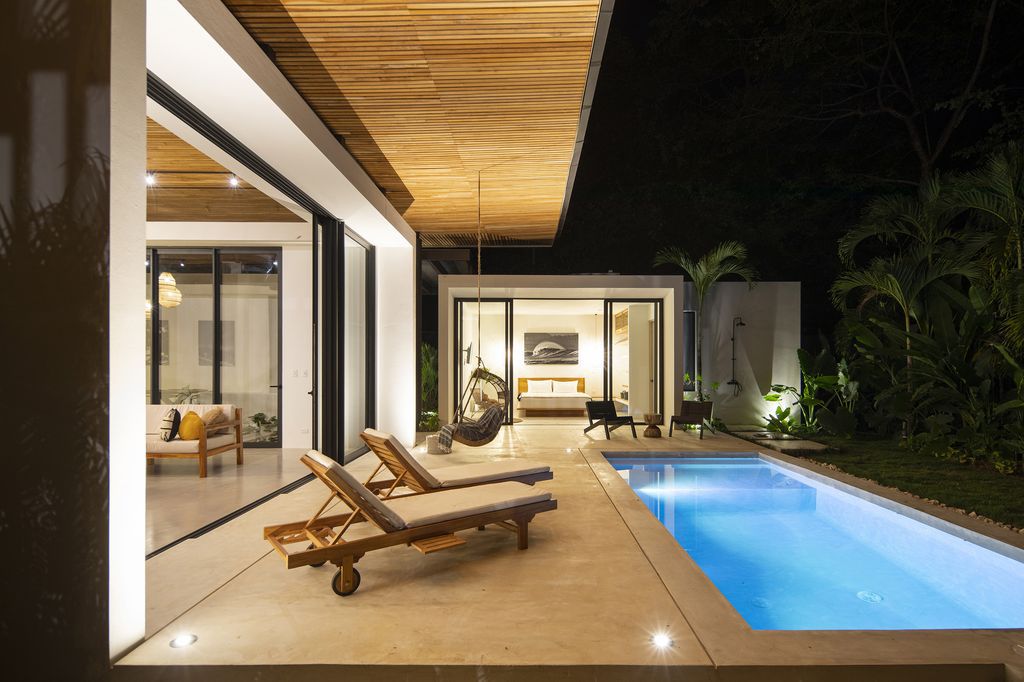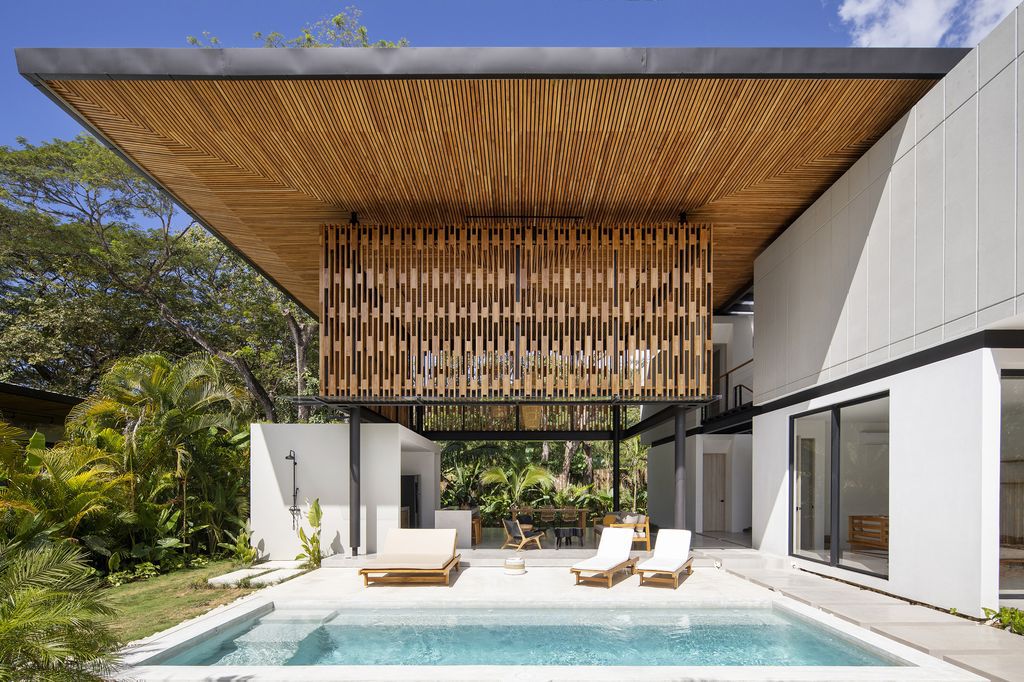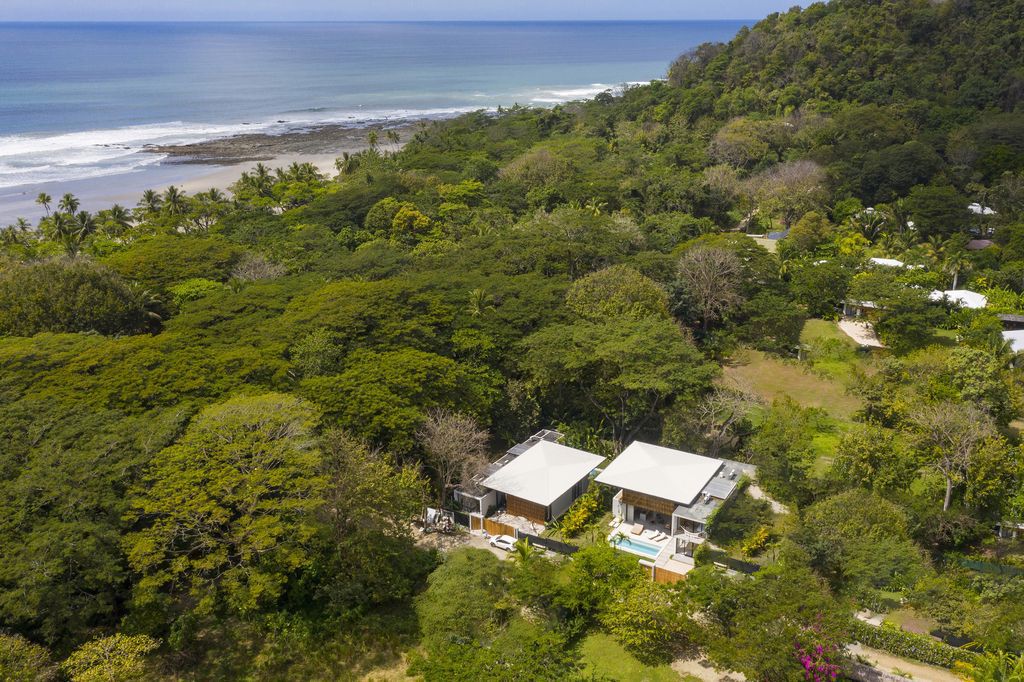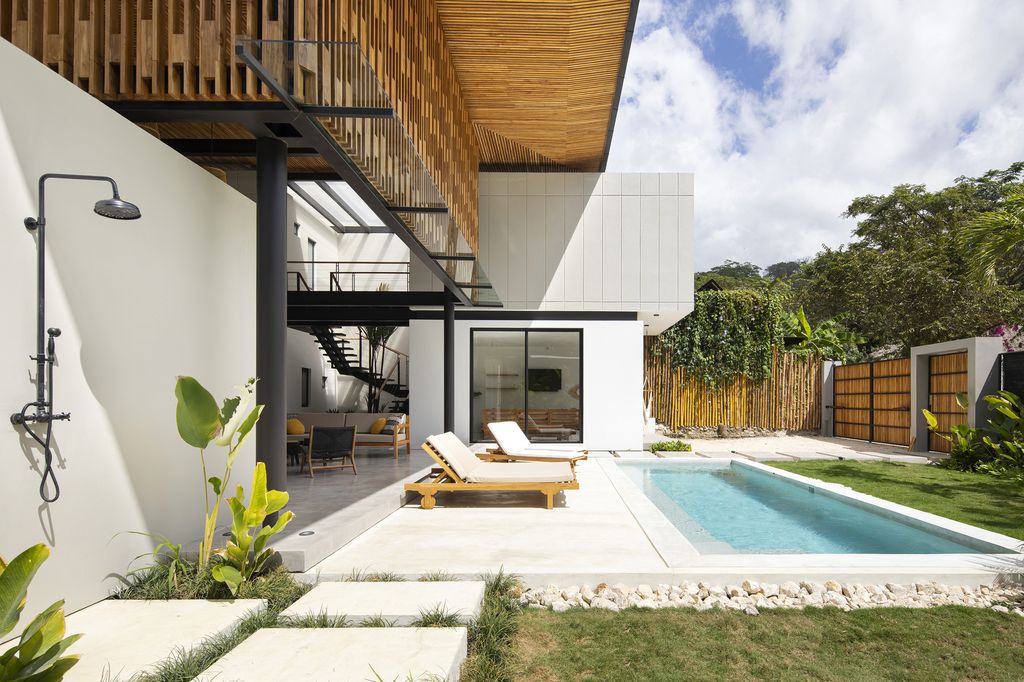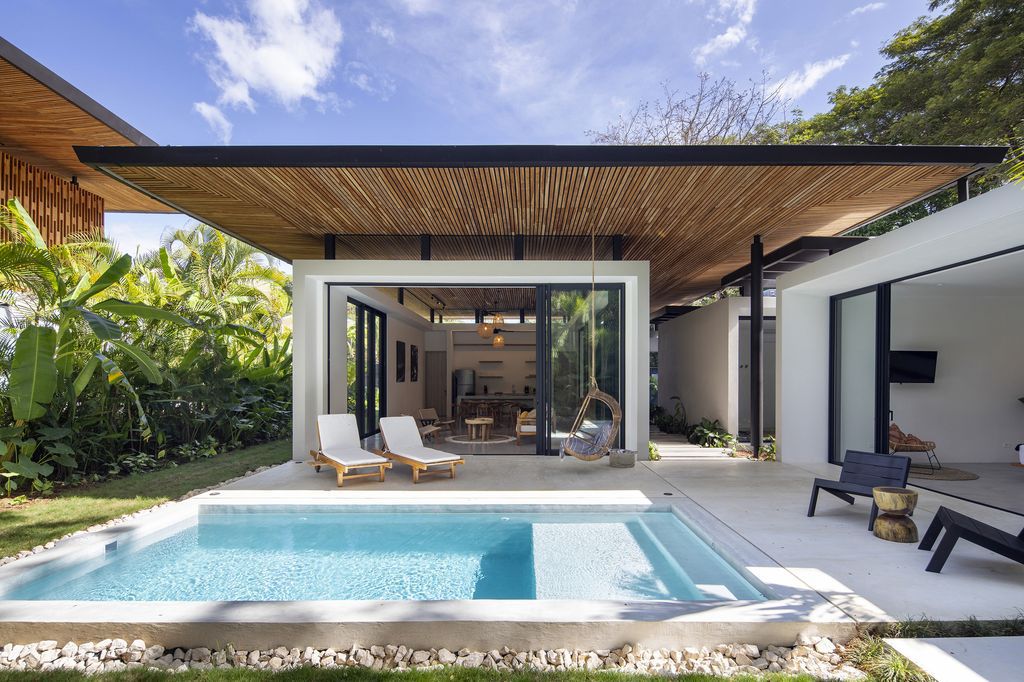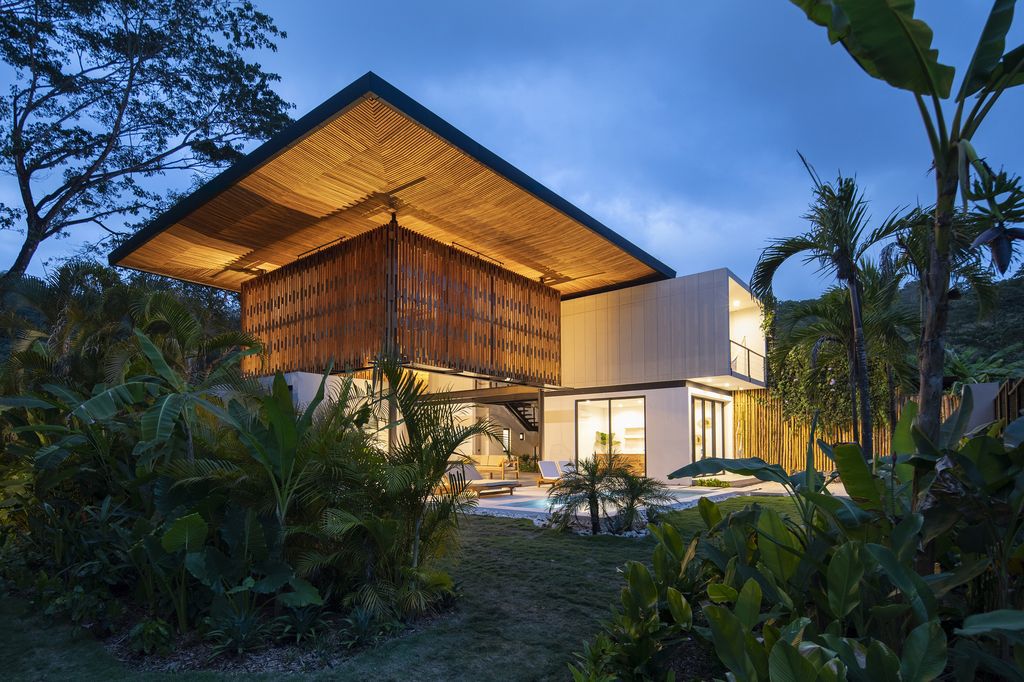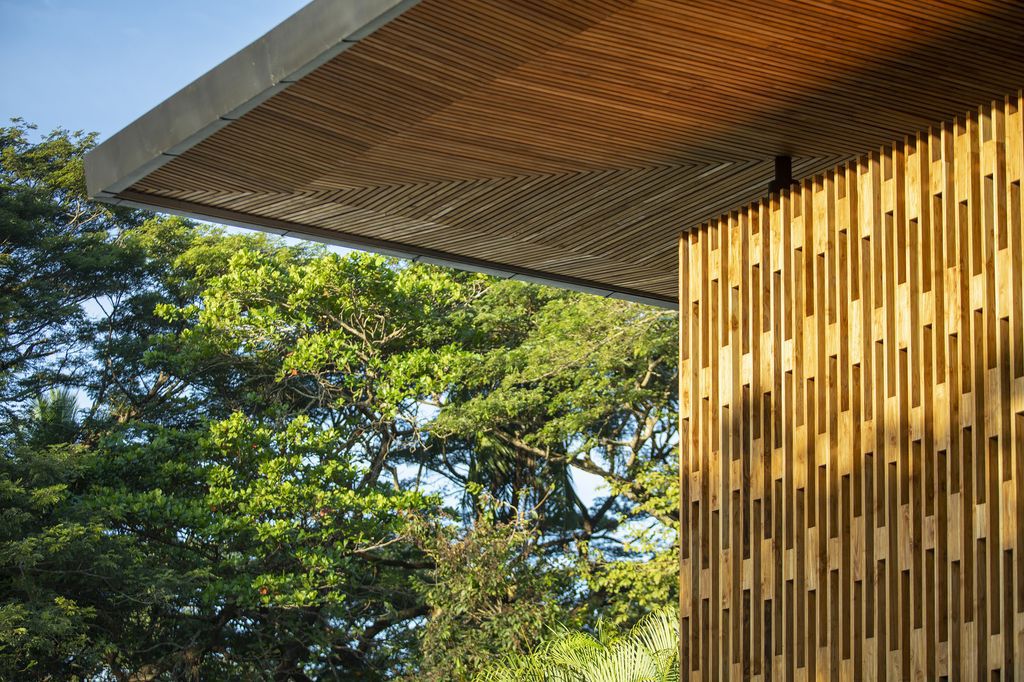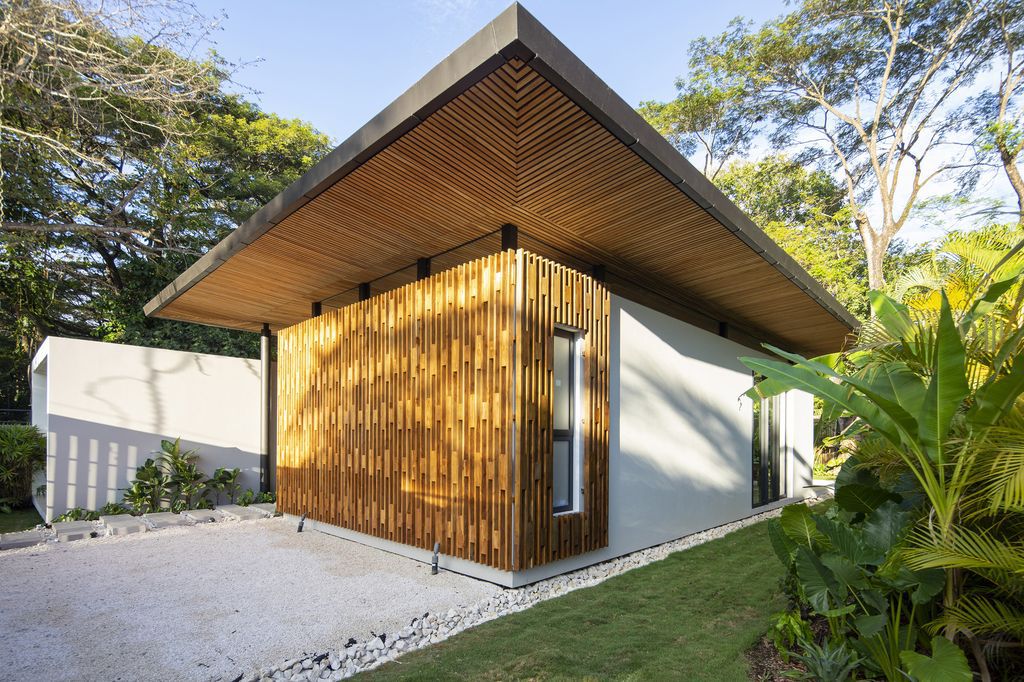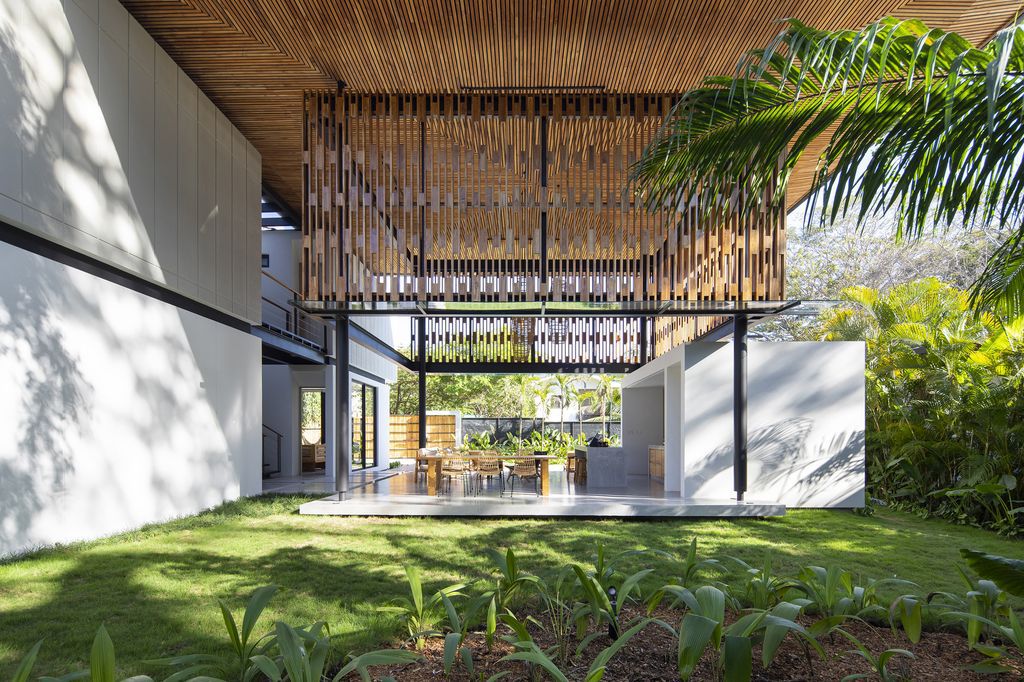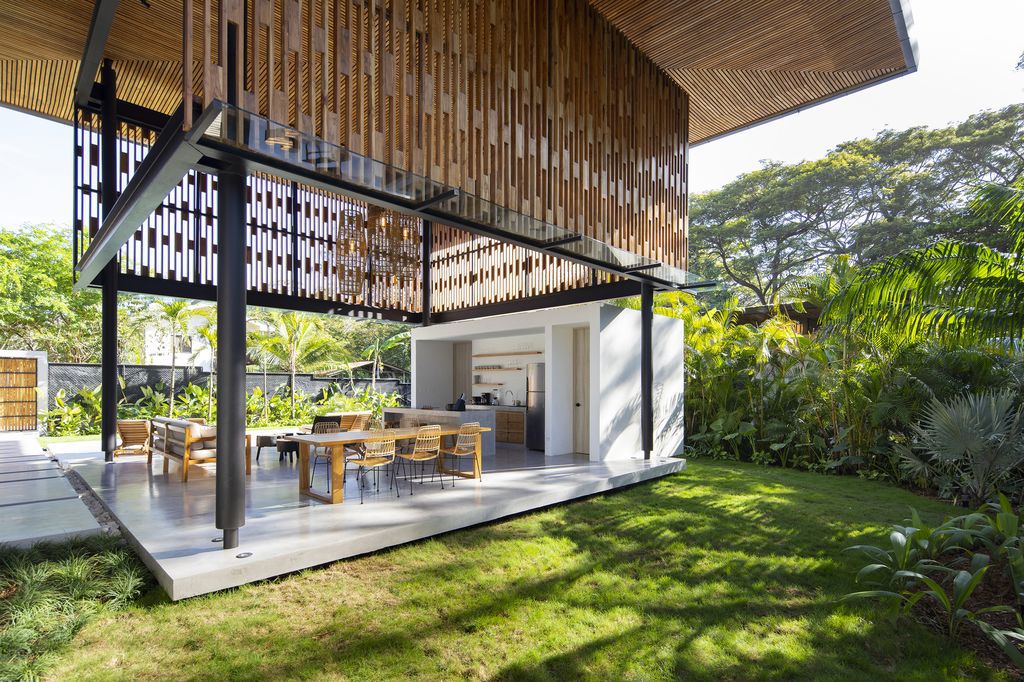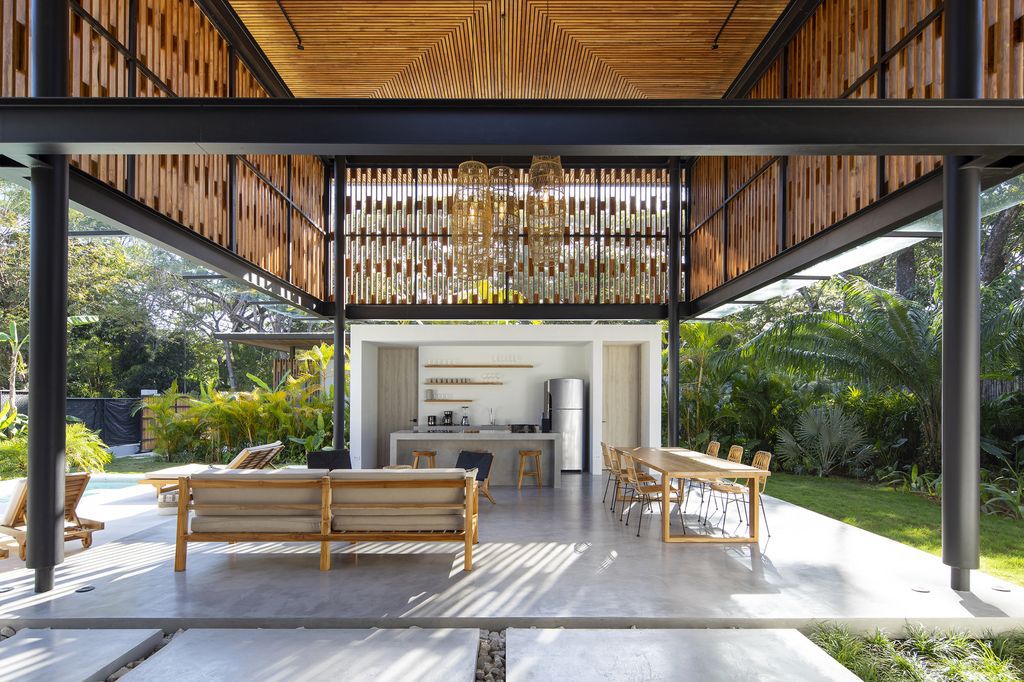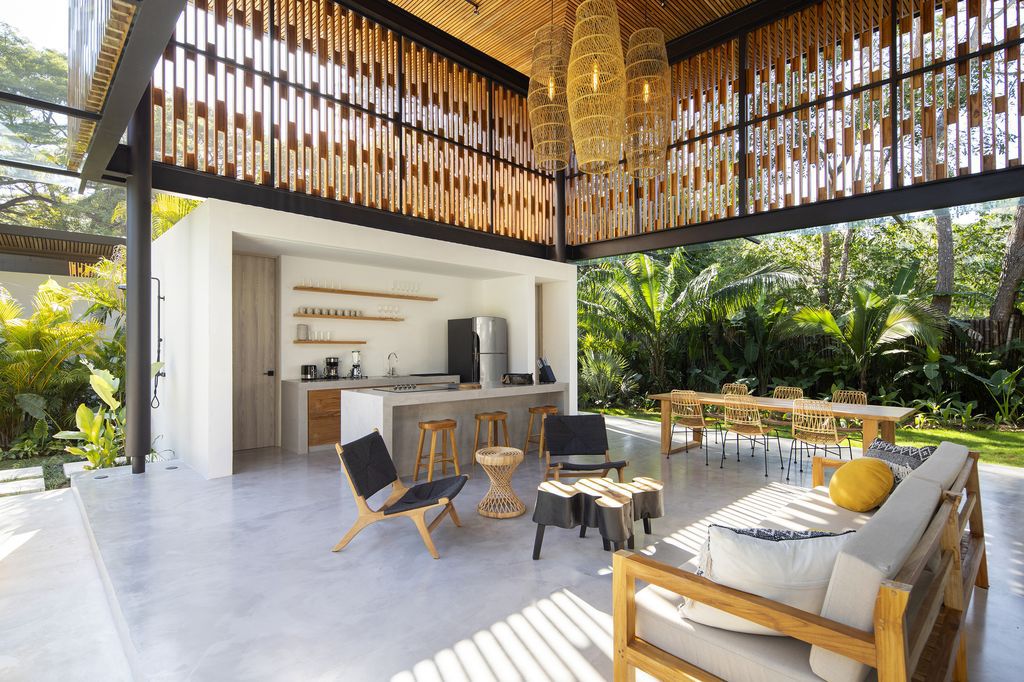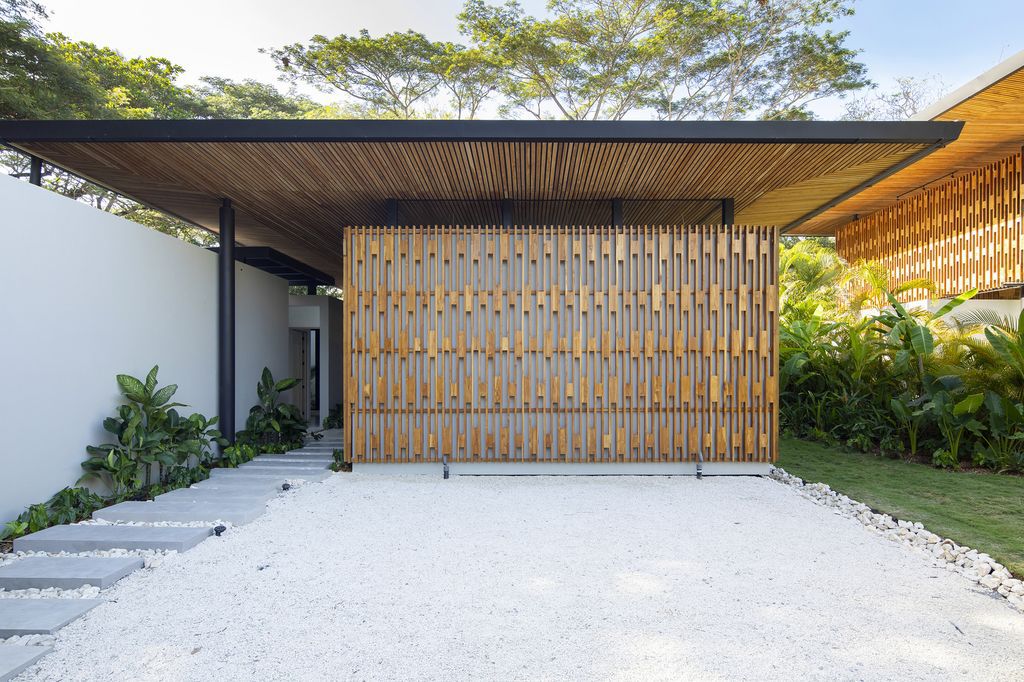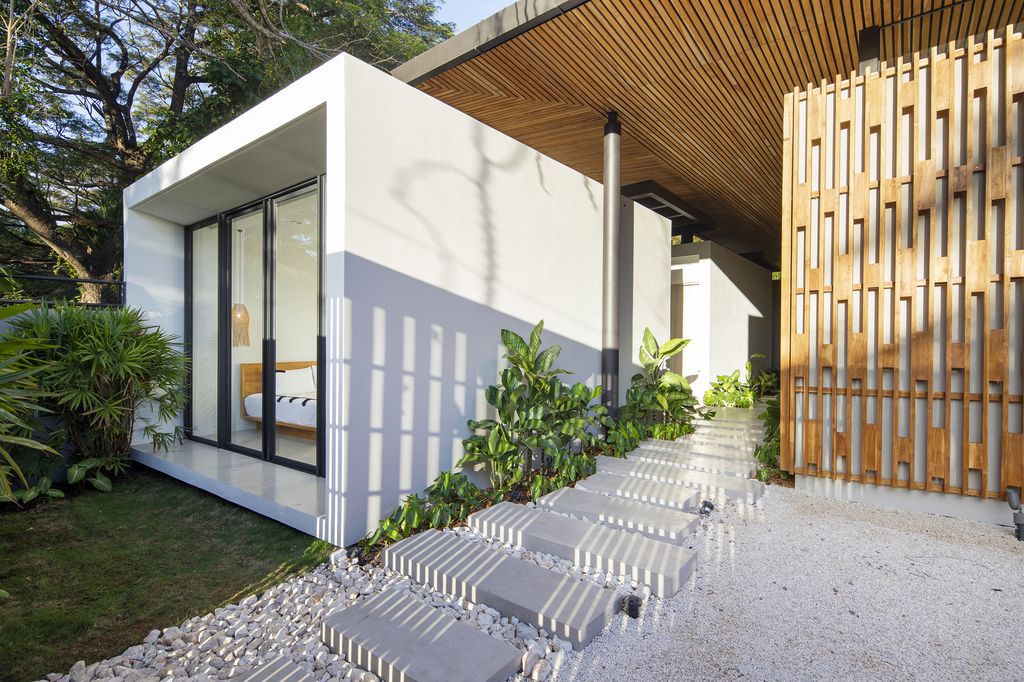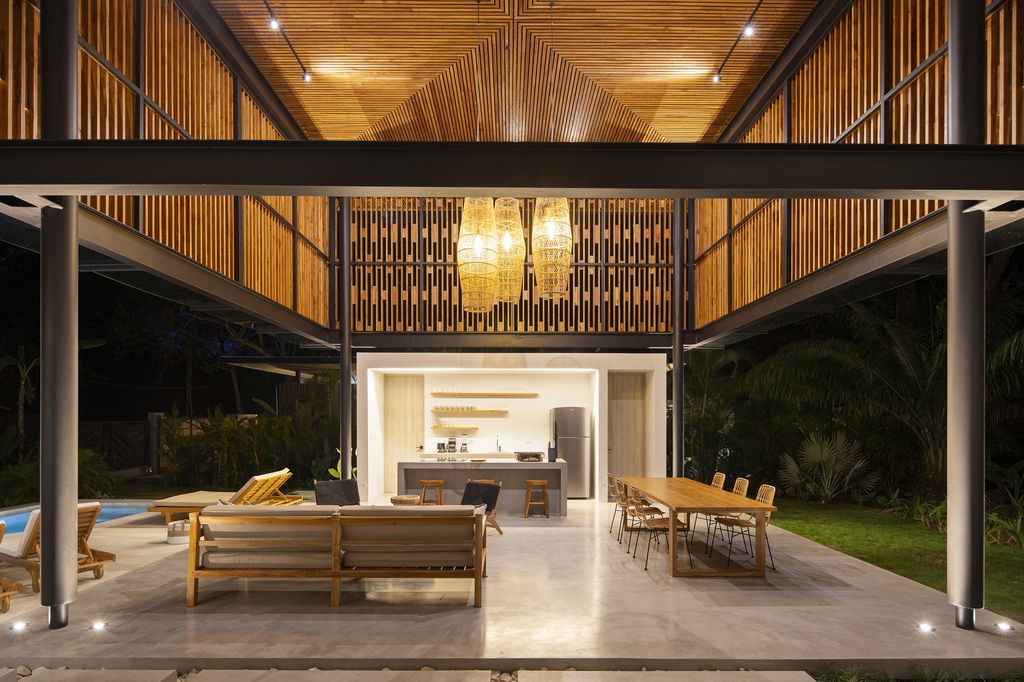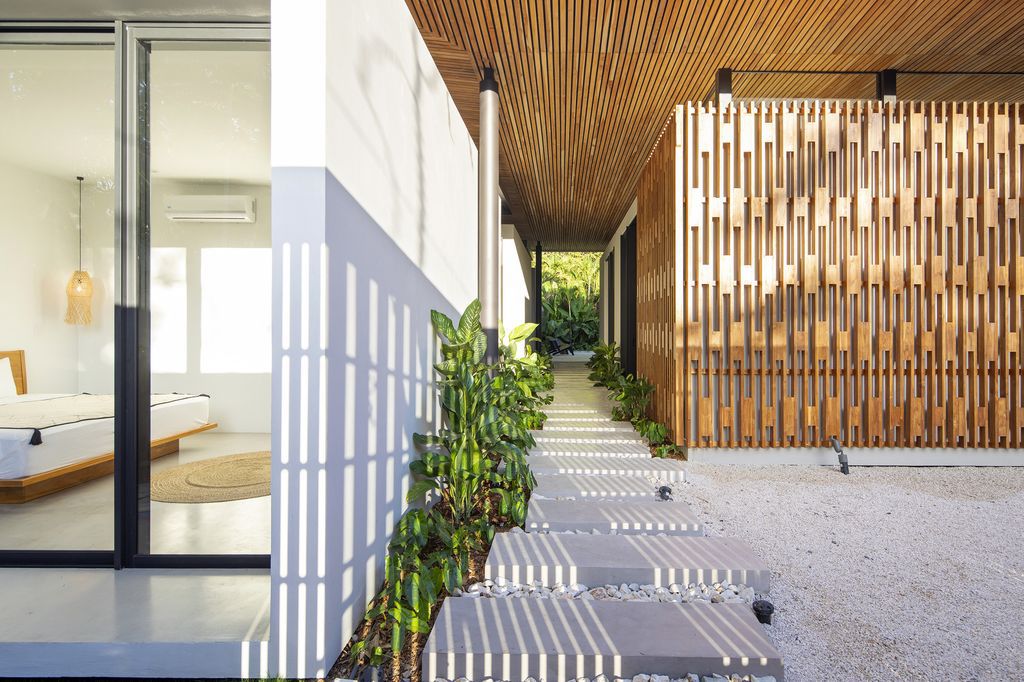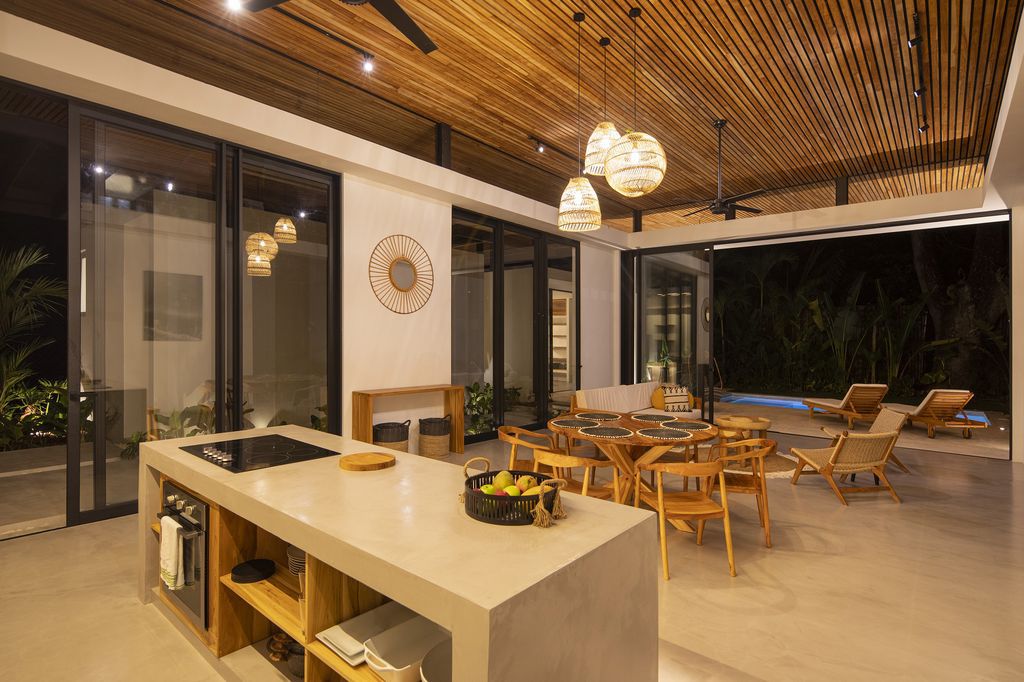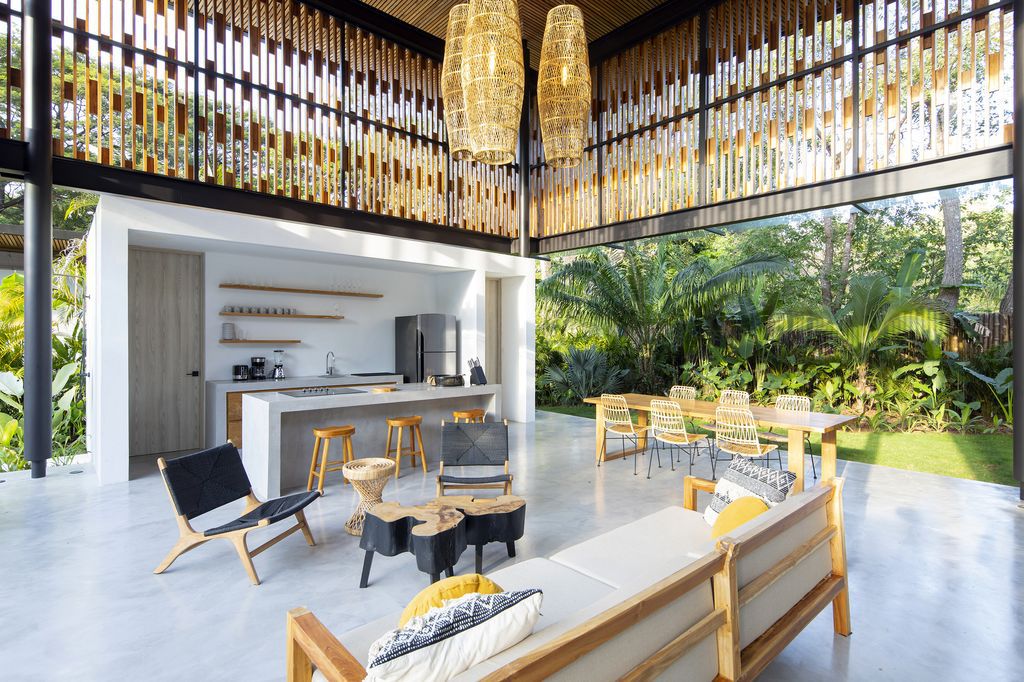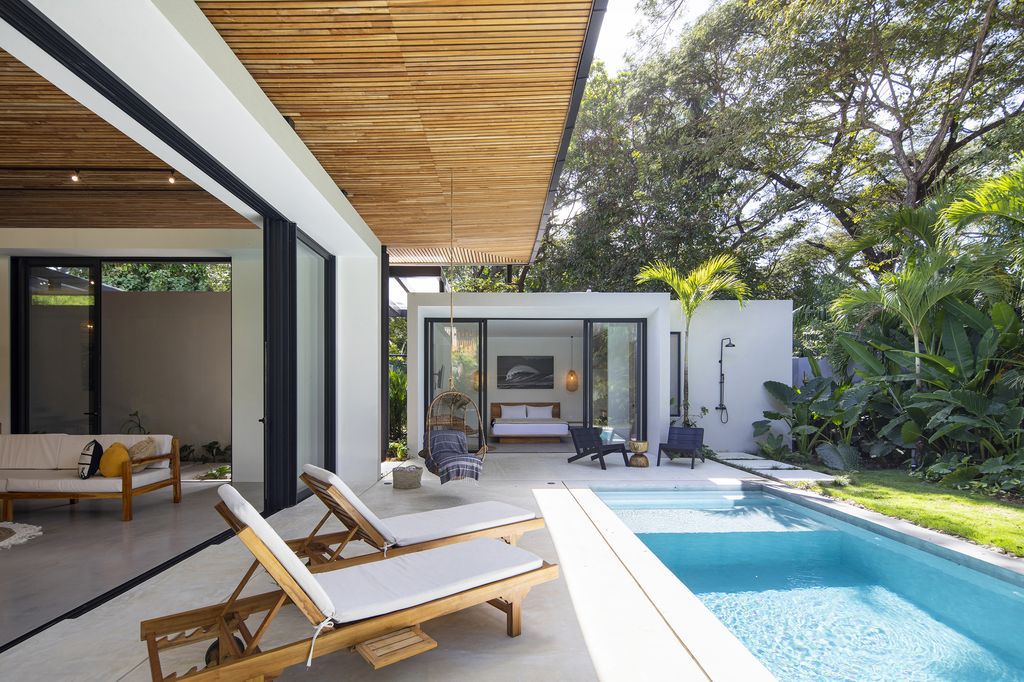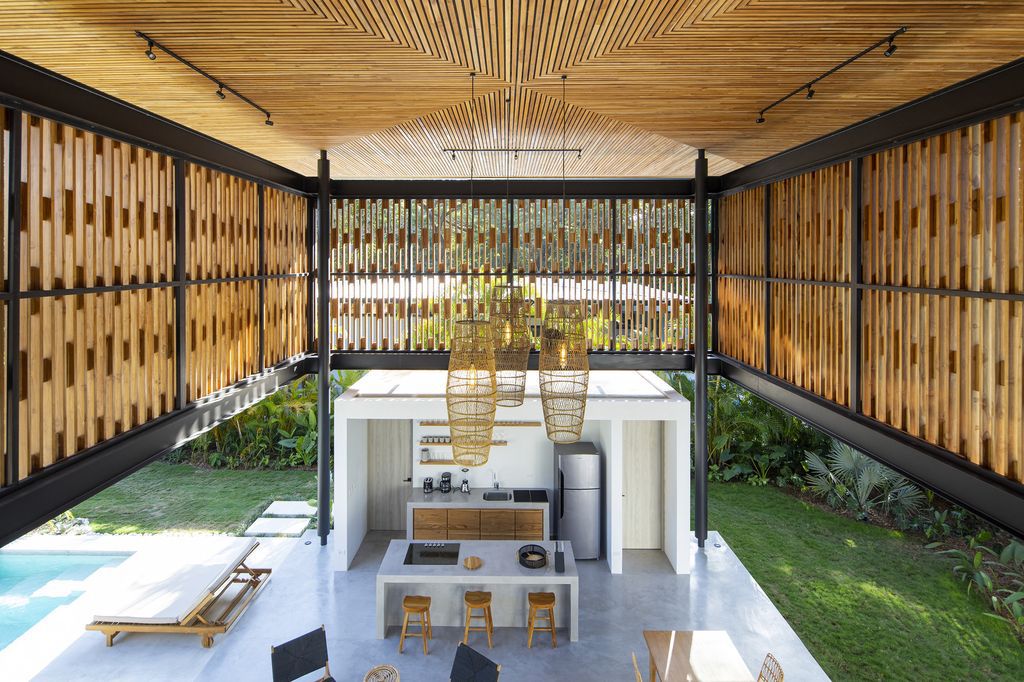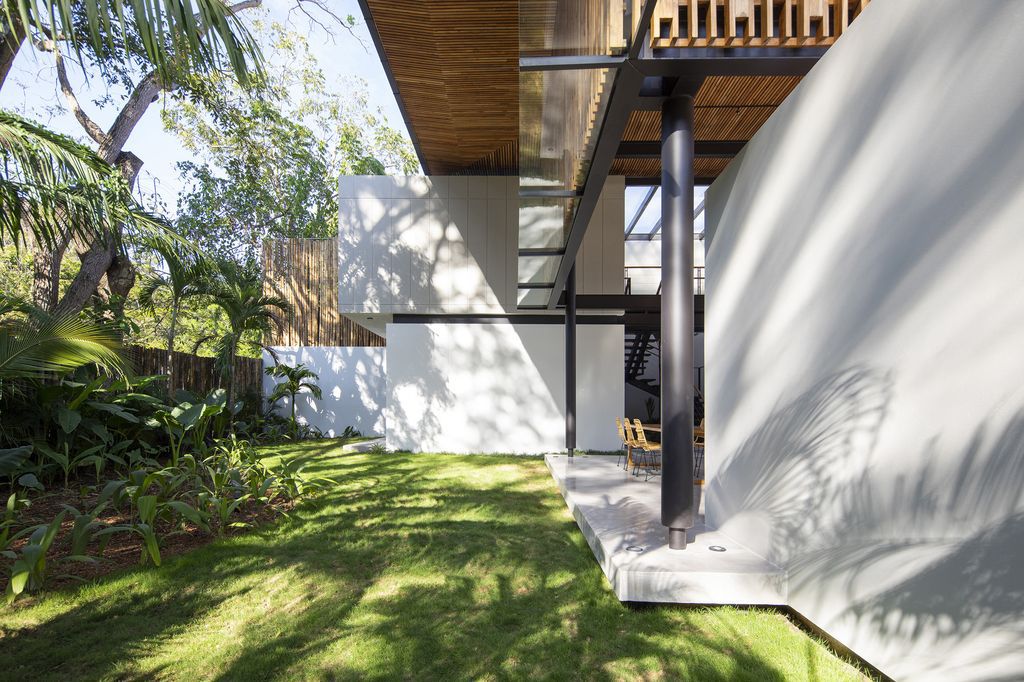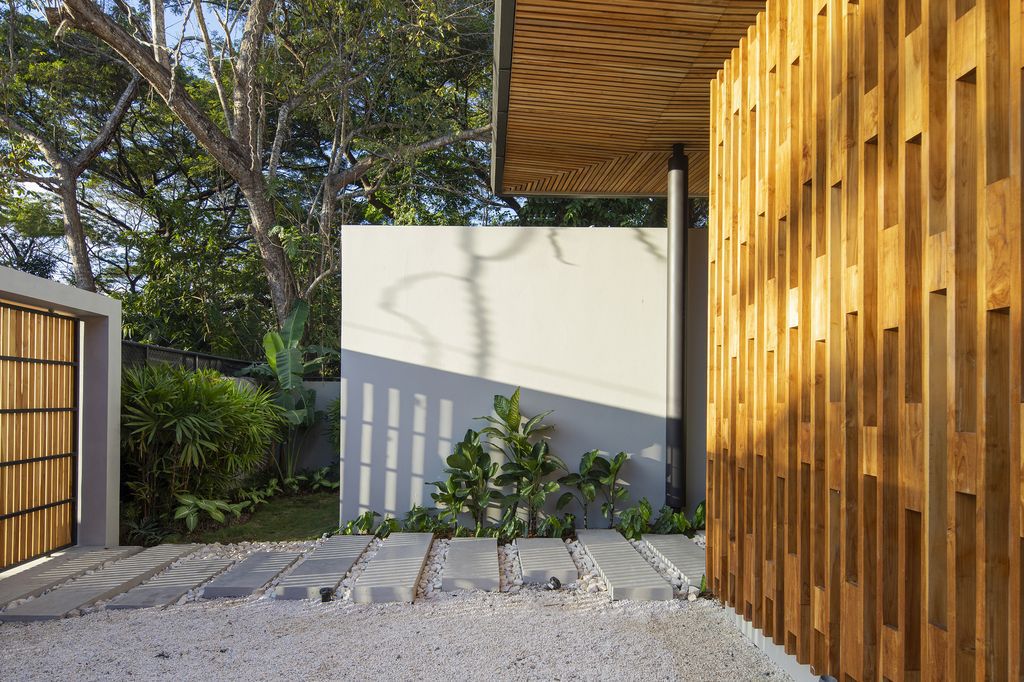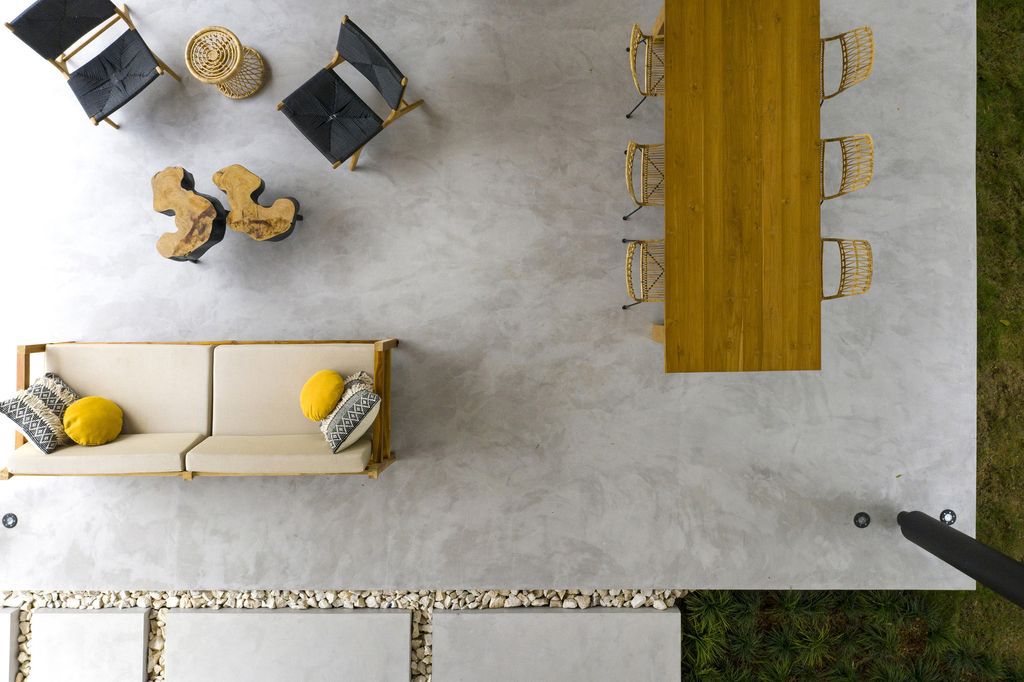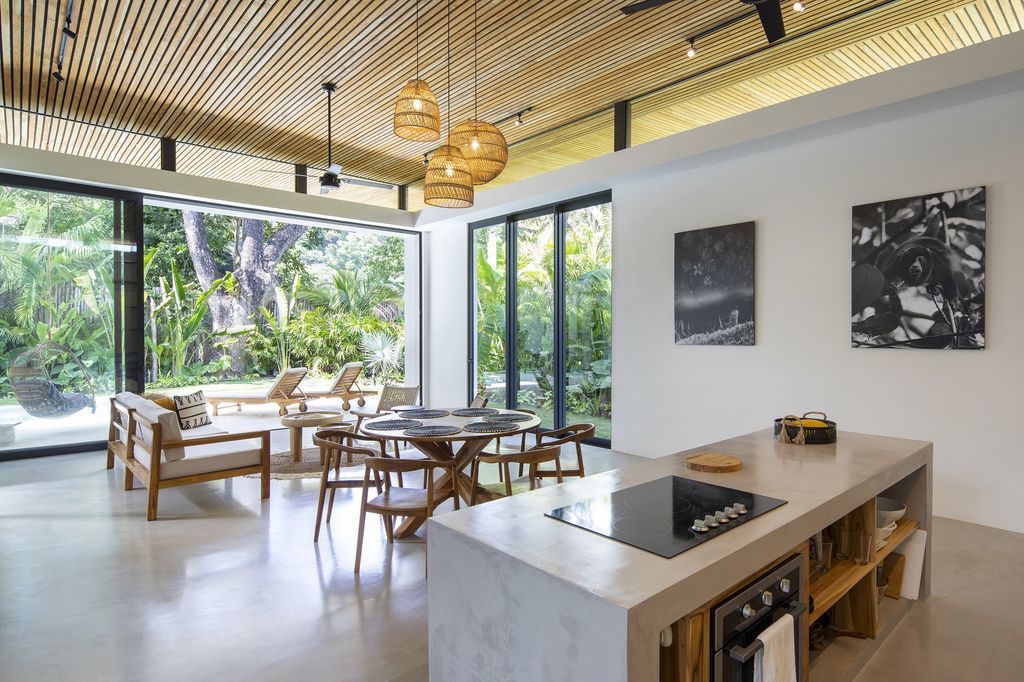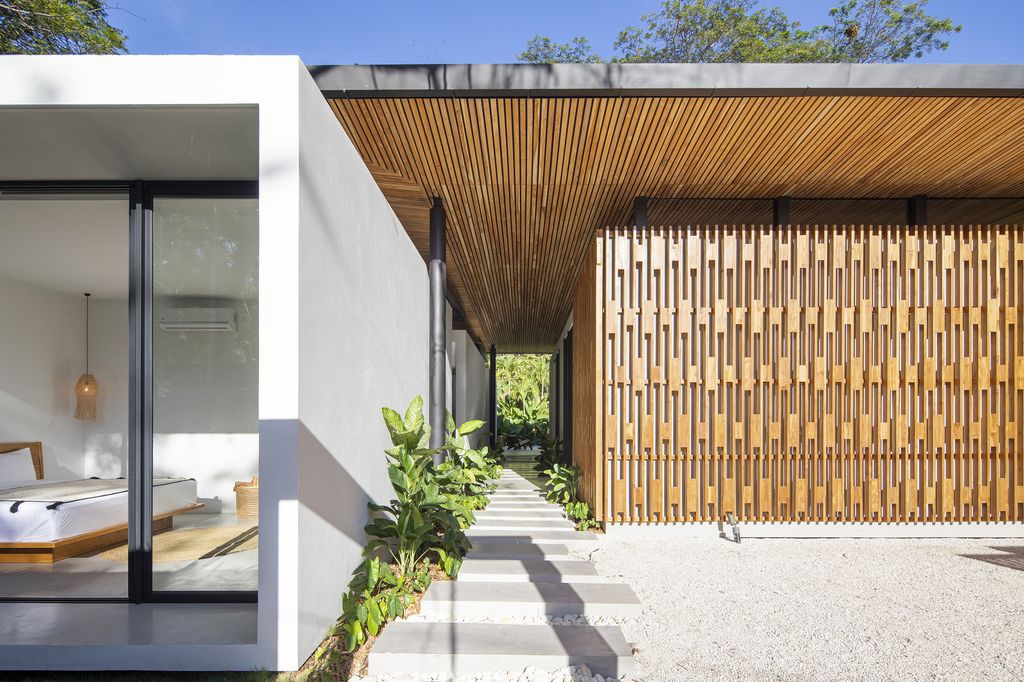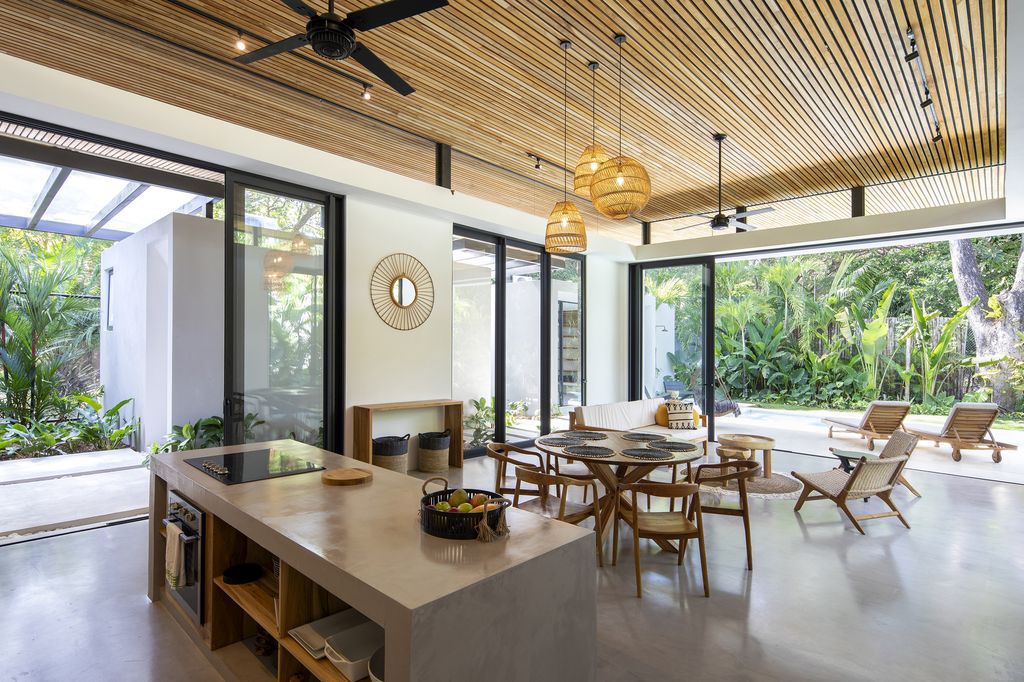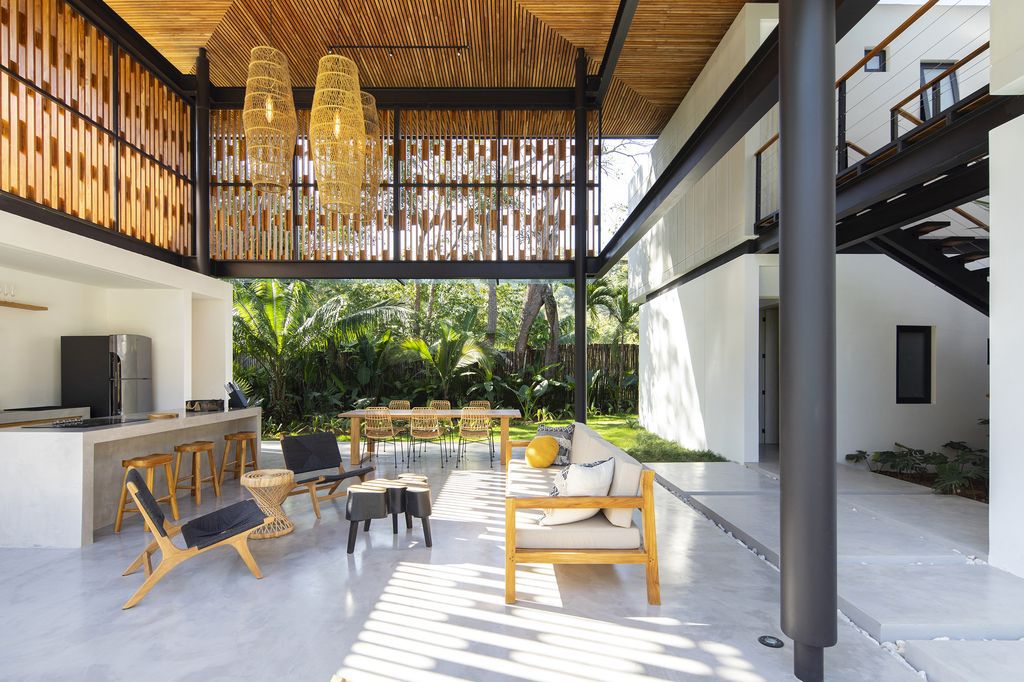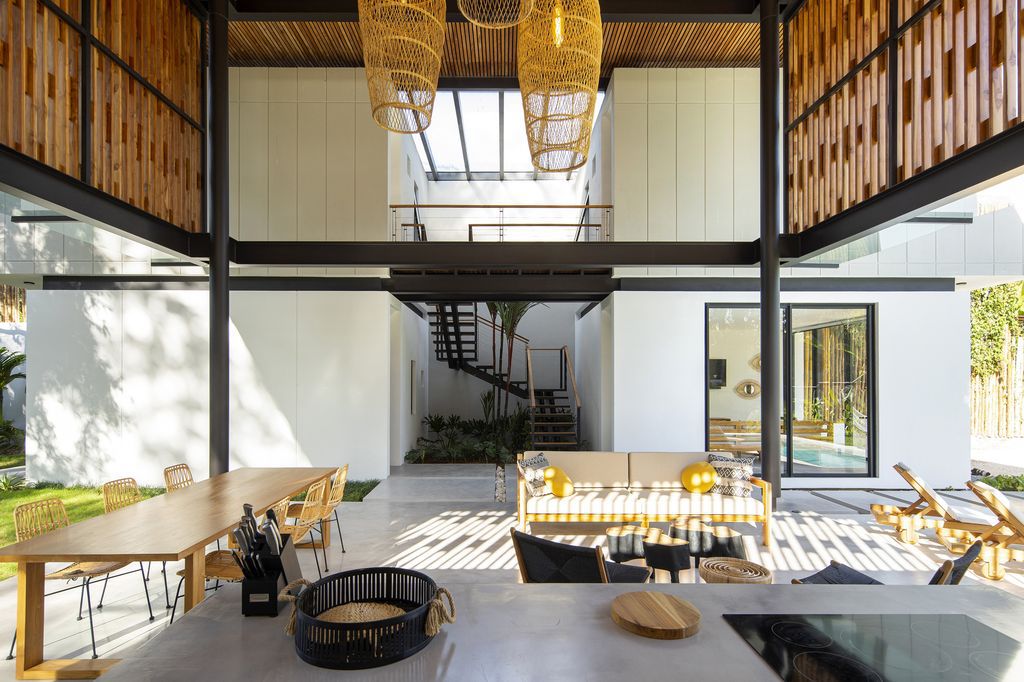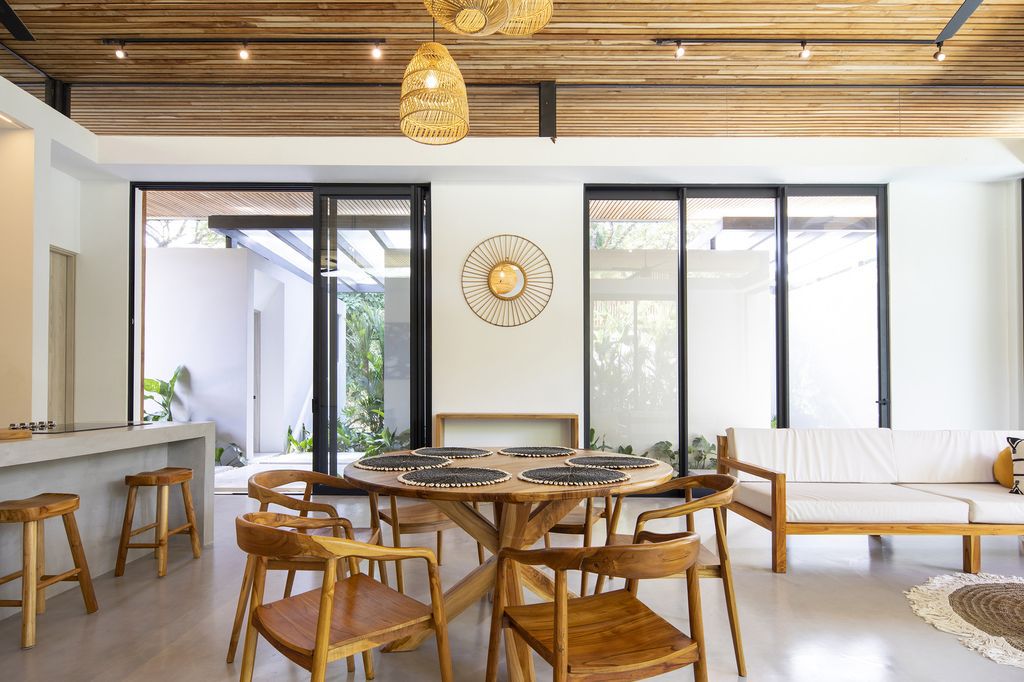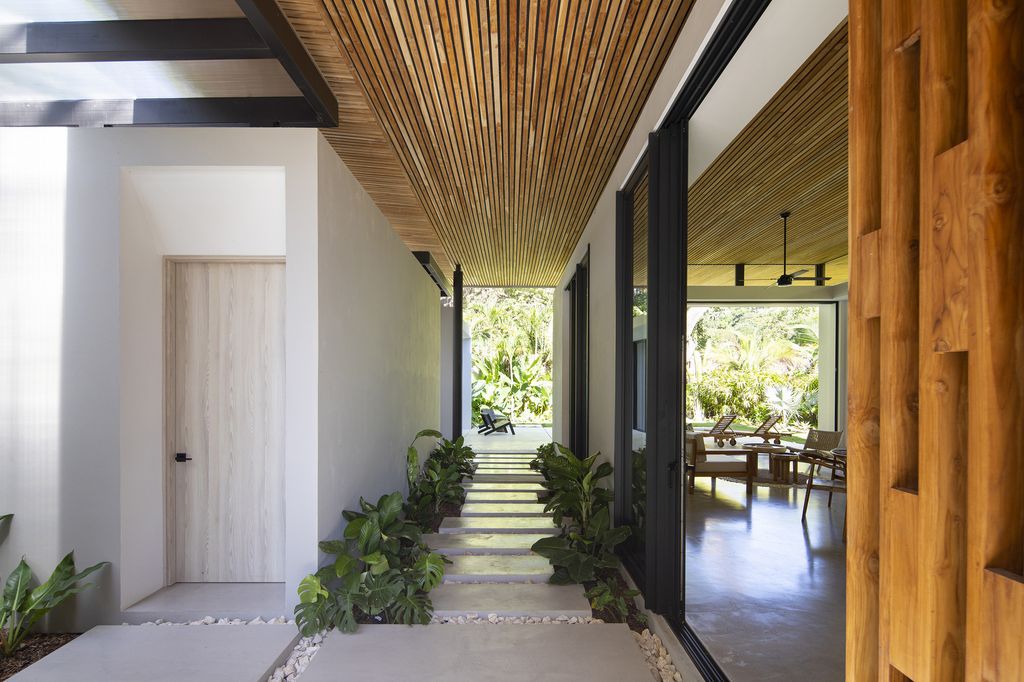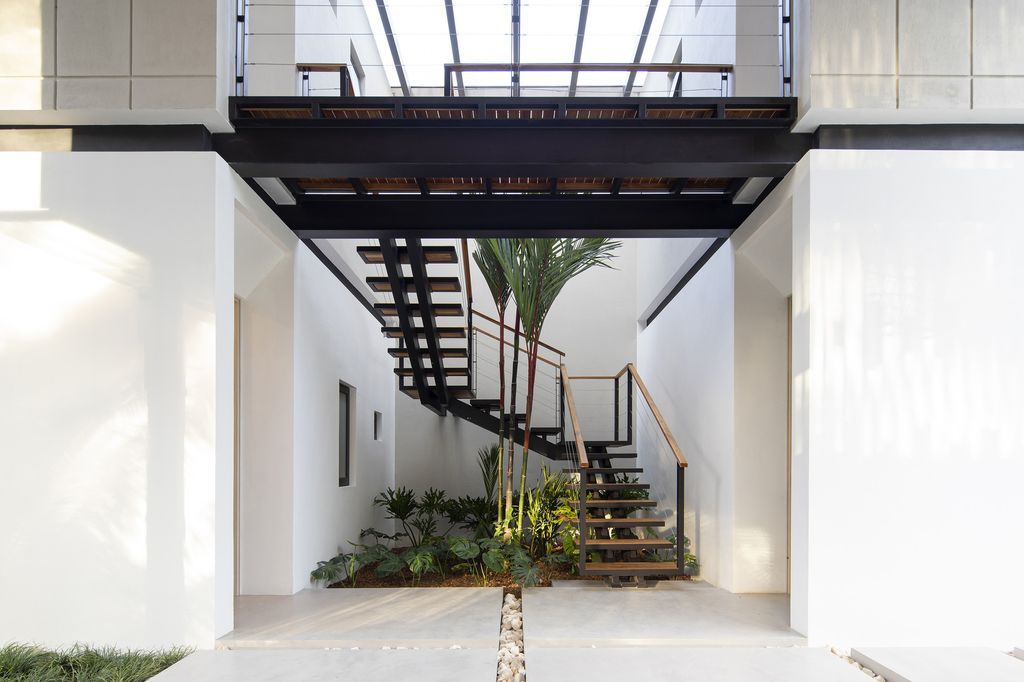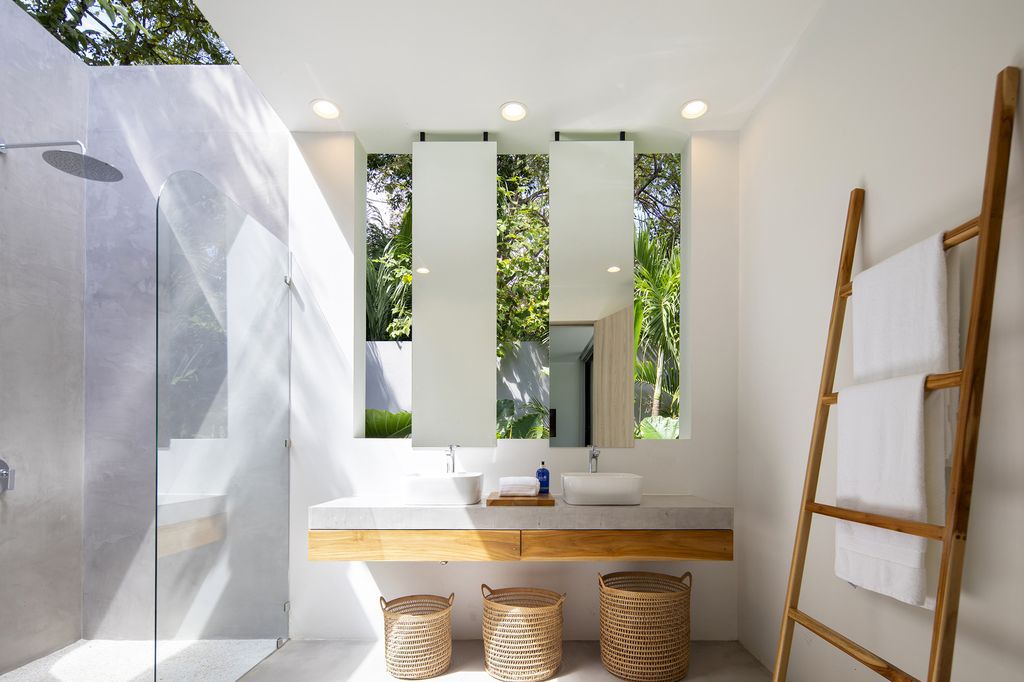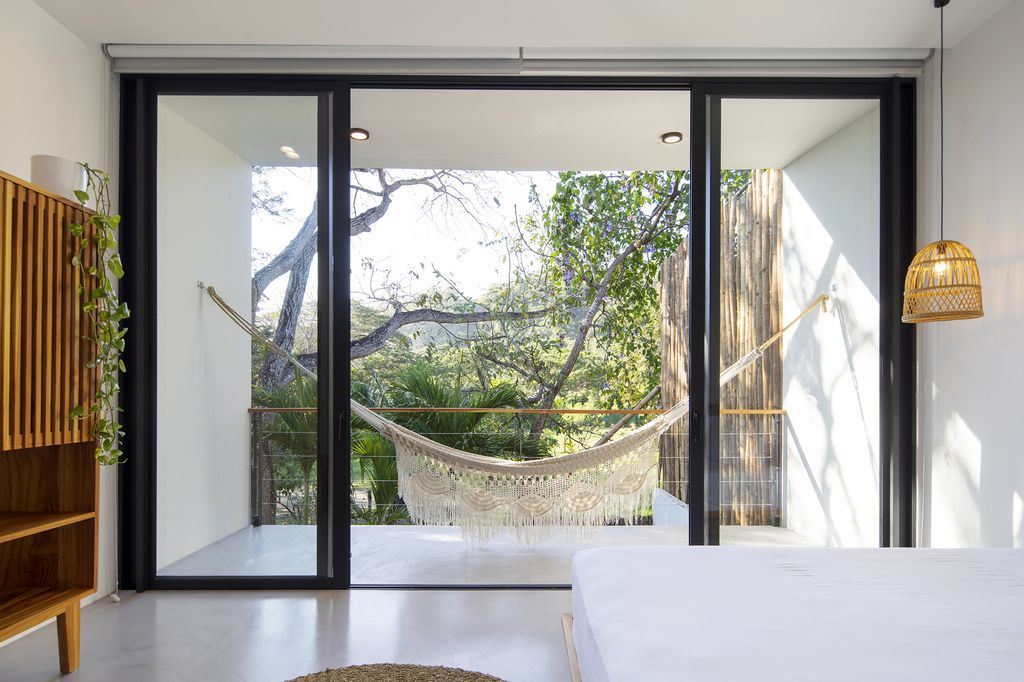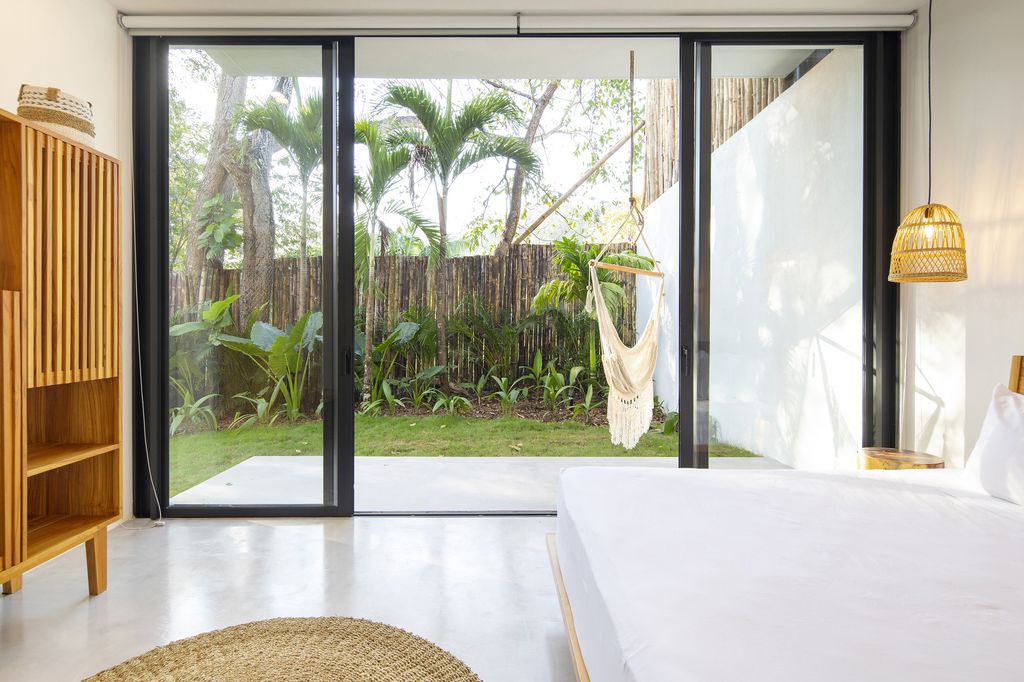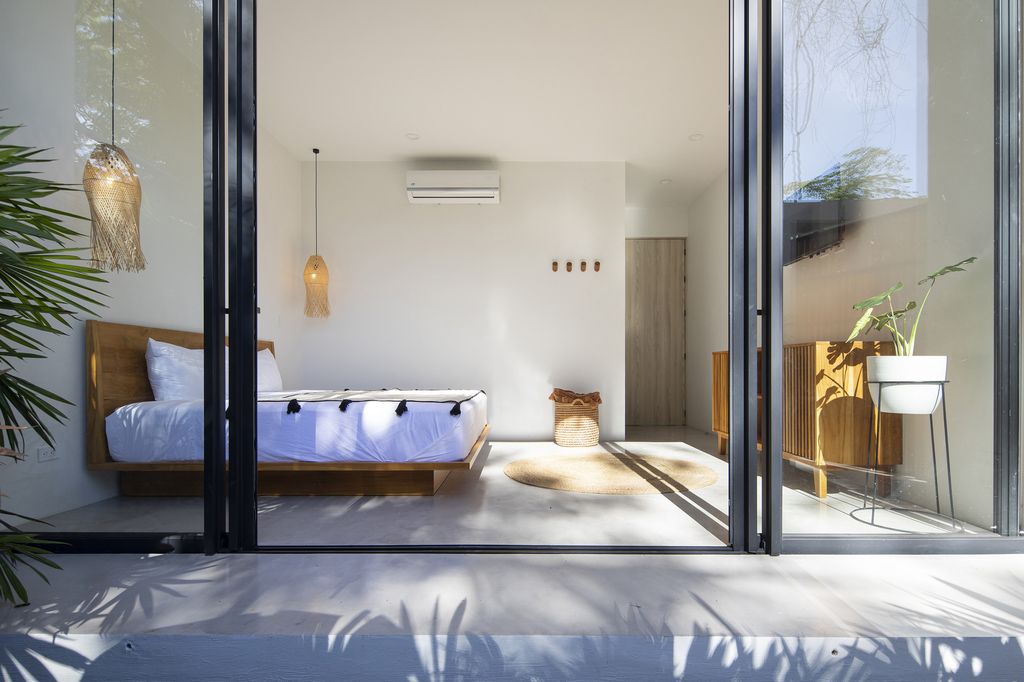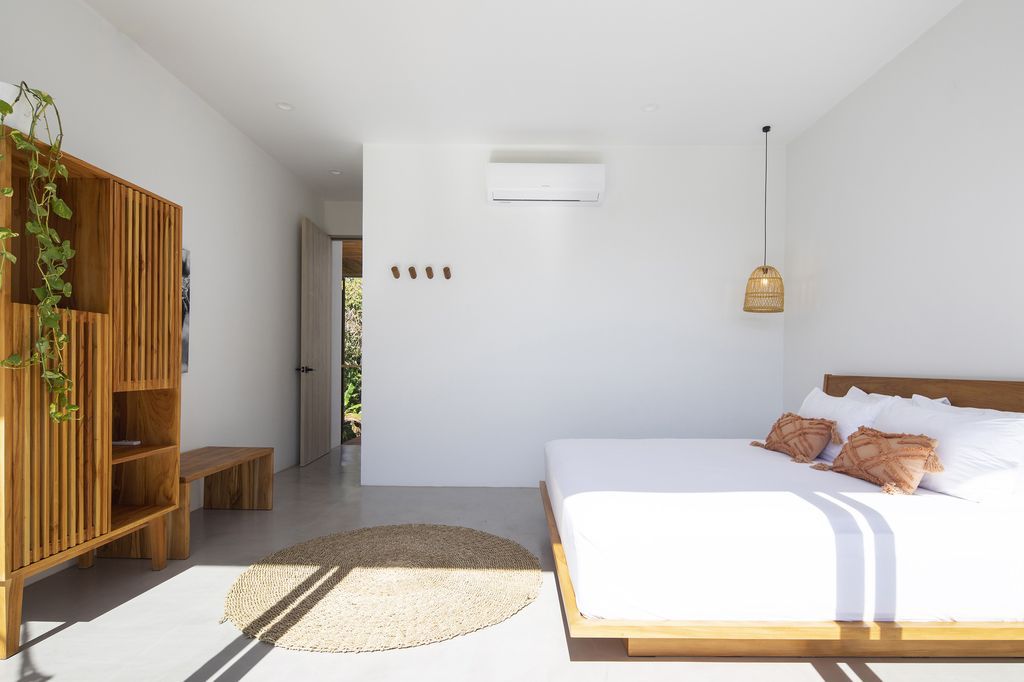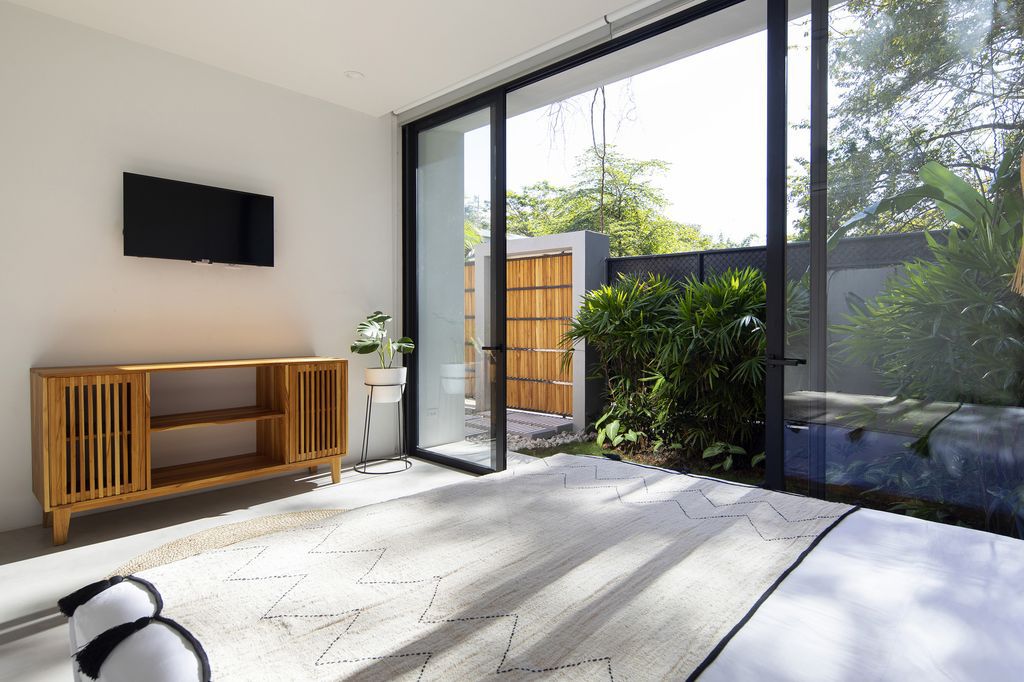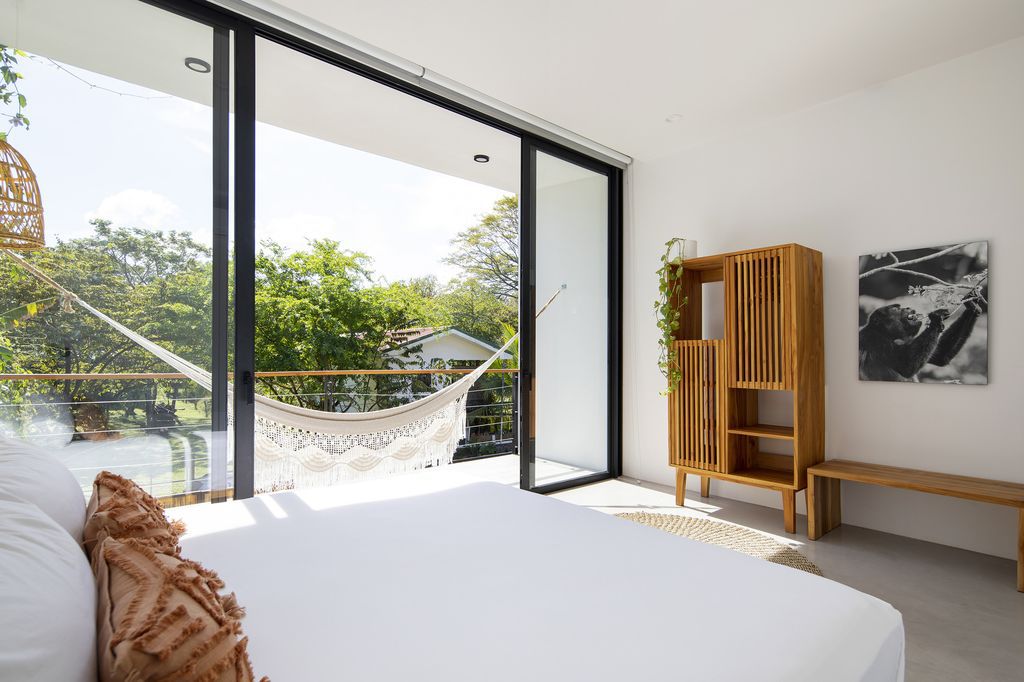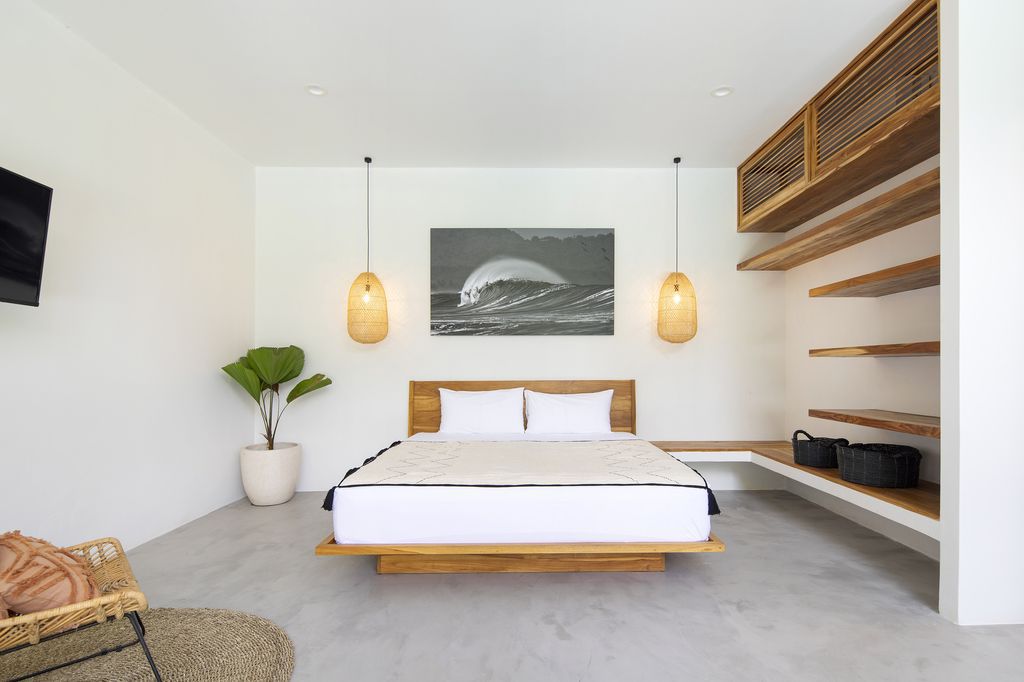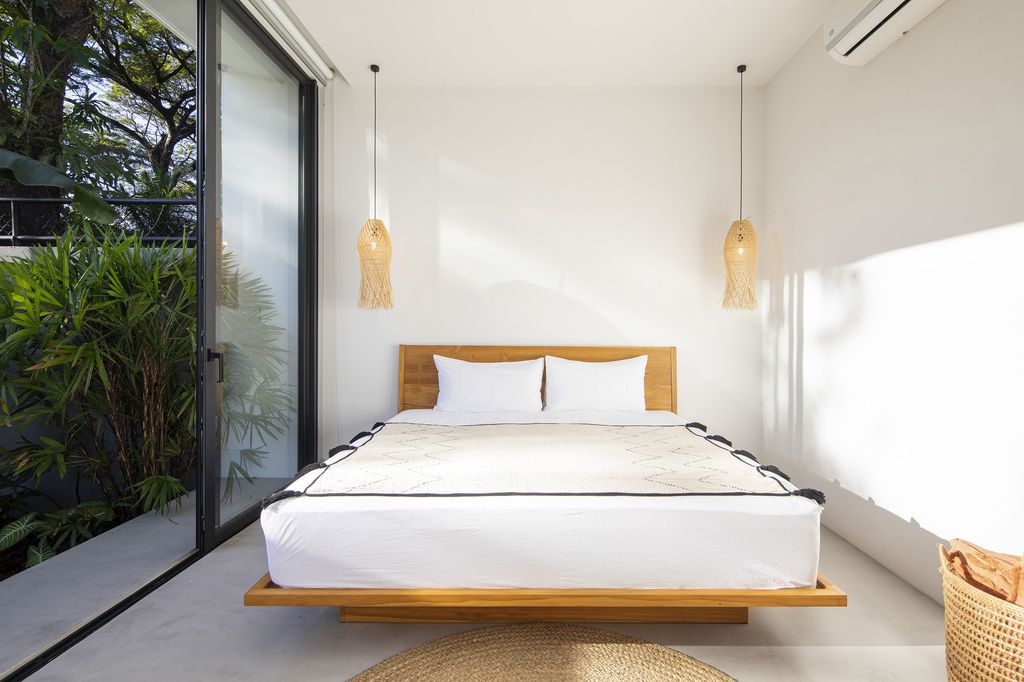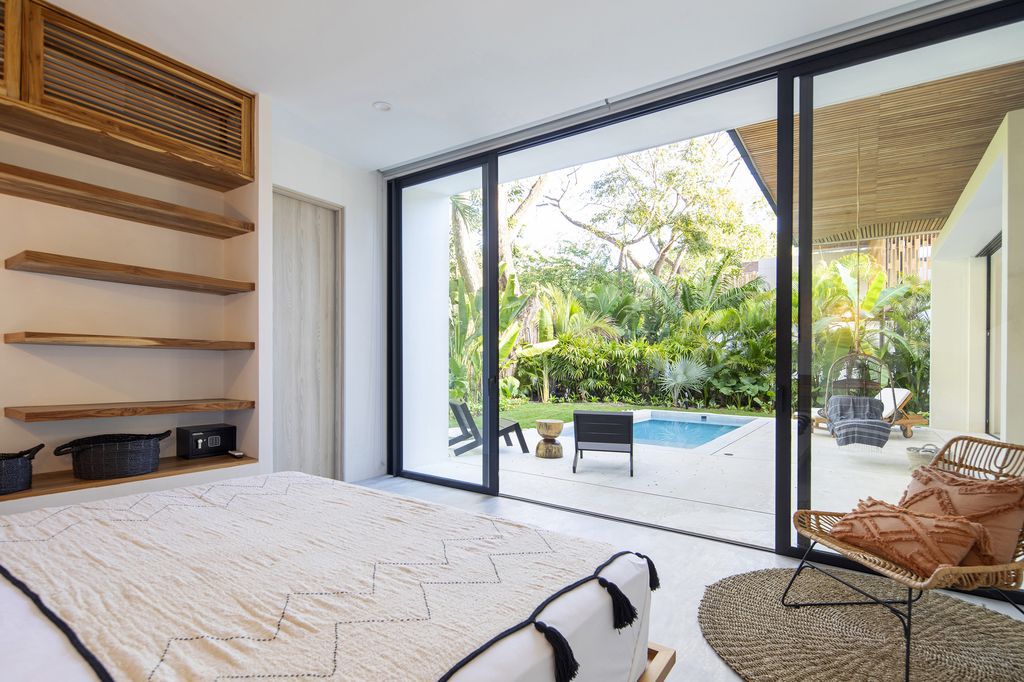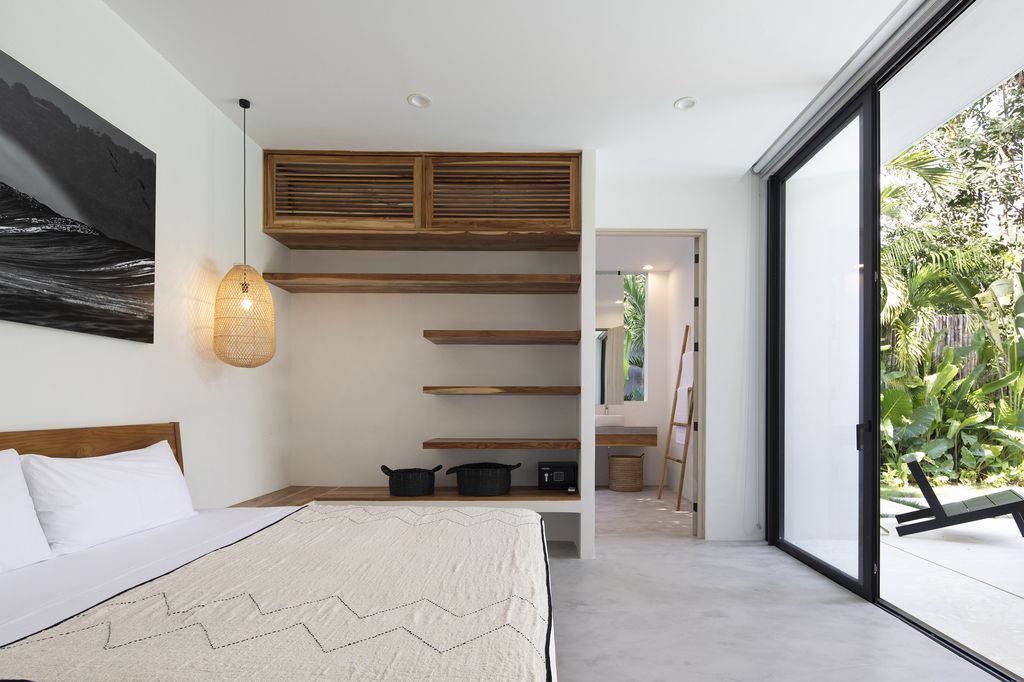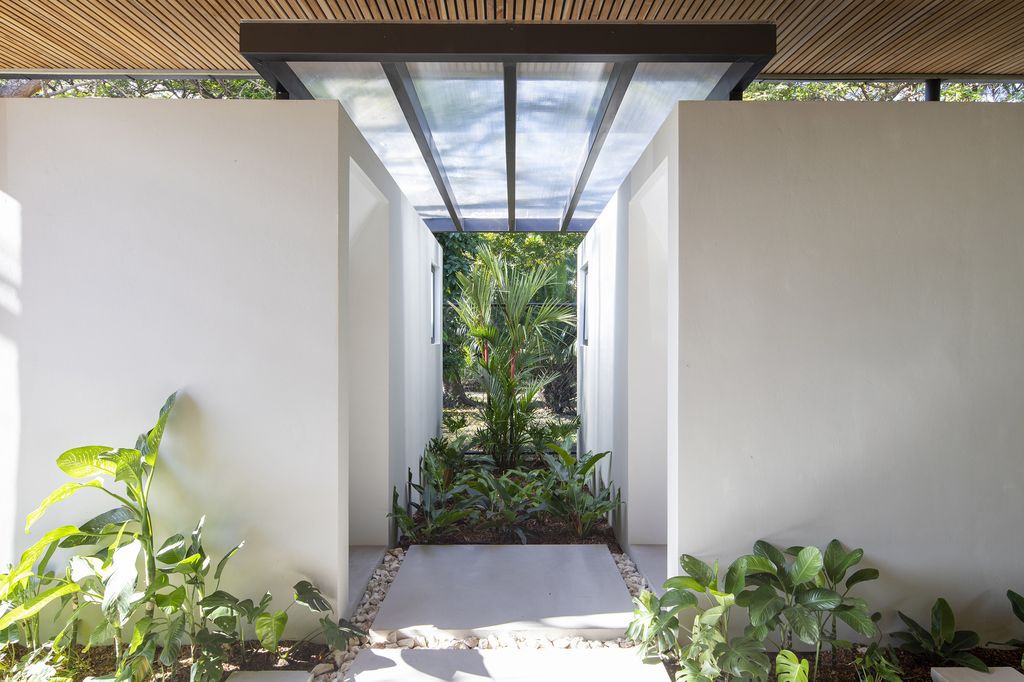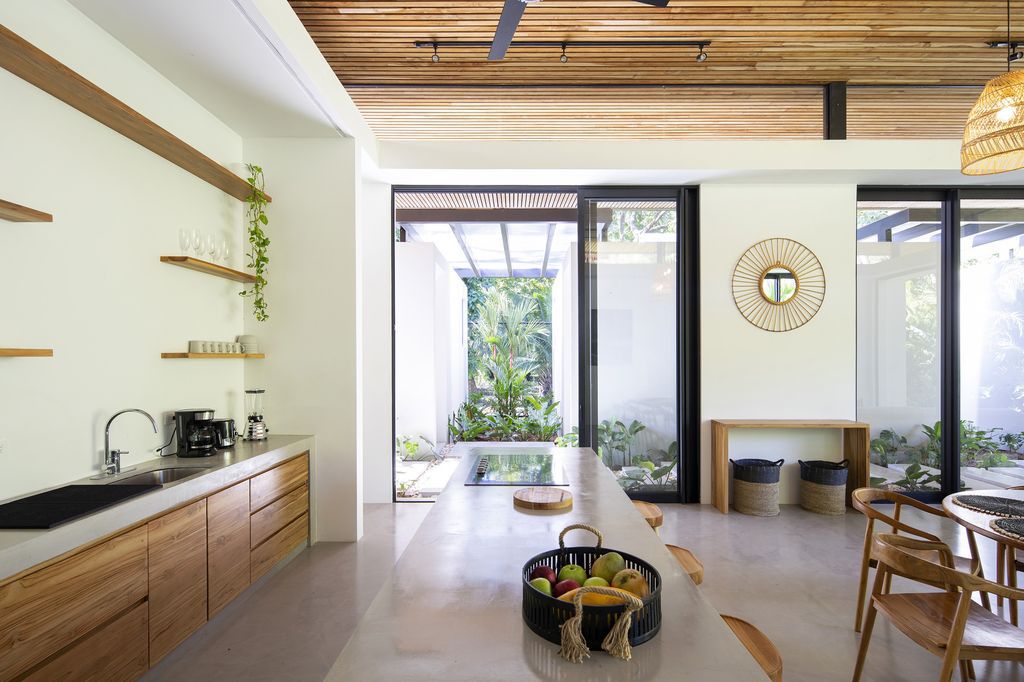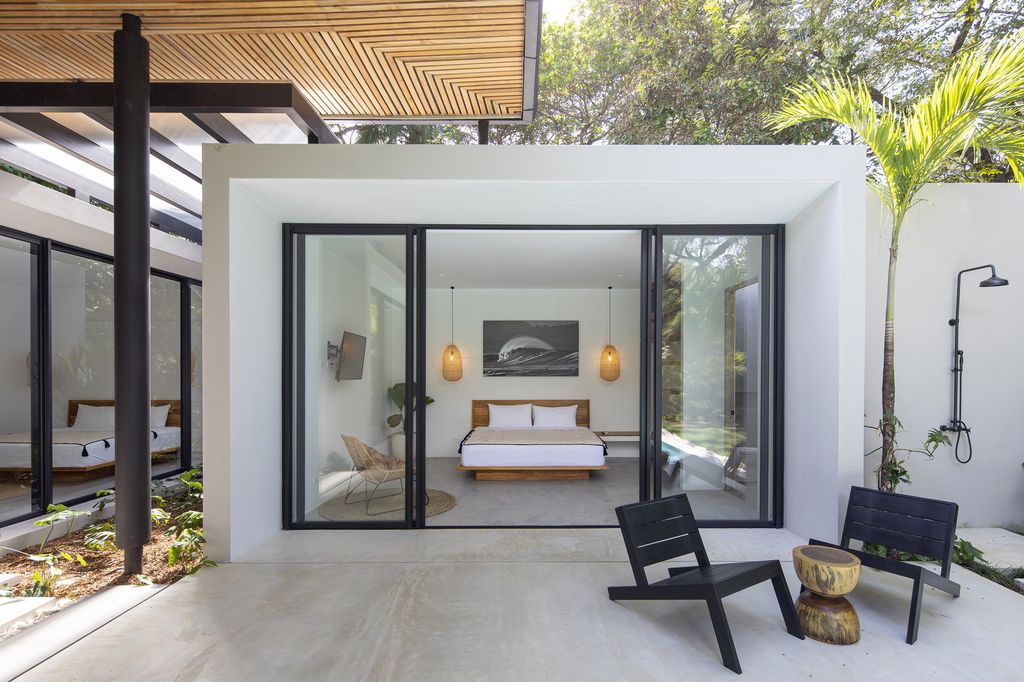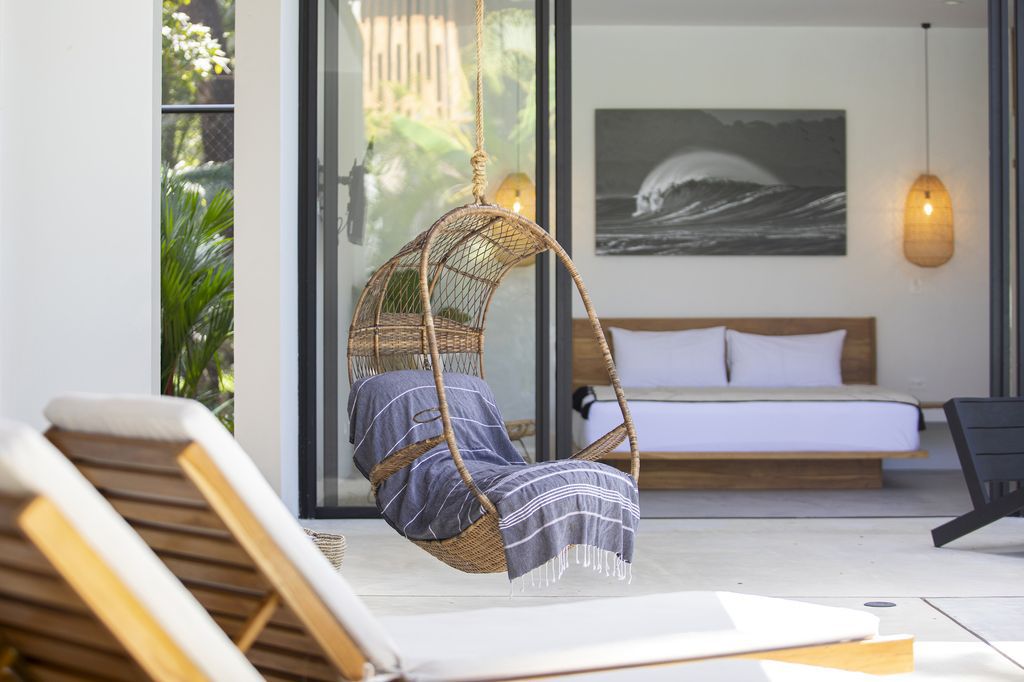 The Naia House Gallery:
Text by the Architects: Tropical Oasis with teak roof and screens blends inside & outside boundaries connecting people to nature. Studio Saxe commissioned to design two beach houses in the beautiful town of Santa Teresa in Costa Rica. We decided to blend the tropical jungle into the houses whilst creating a bioclimatic comfort for people to enjoy the outdoor experience.
Photo credit: Andres Garcia Lachner| Source: Studio Saxe
For more information about this project; please contact the Architecture firm :
– Add:  Av. 9, Nunciatura, San José, Costa Rica
– Tel: 506 4030 6053
– Email: [email protected]
More Tour of Houses here:
---