Date of Publishing:
Architecture Design of Oban State House
Description About The Project
Oban State House designed by Metropole Architects , located within the lush rolling hills of Shongweni, situated half an hour inland from the port city of Durban, South Africa. Indeed, this modern home with brutalist undertones expressed in the structural design. It takes on a simple arrangement of monolithic linear forms that project out across the vast manicured lawn and gently sloping paddocks. Whilst still manage to position itself comfortably amongst the existing mature trees.
Approaching the home, an organic shaped concrete wall weaves its way above a shallow reflective pond, enthusiastically invite visitors over a small bridge and through the front door. Once insides, the open plan kitchen, lounge and dining room area leads onto a fully equipped, covered outdoor living and entertainment area, swimming pool, and 24m (80 feet) long koi pond. Besides, a guest suite and combination study/lounge/gym area make up the remaining ground floor spaces.
The design framework for both components of the project established in the resolution of two fundamental challenges. The first being from a site planning aspect. Besides, the residential and equestrian components had to be functionally defined according to their respective private and public usage. Whilst at the same time achieving the aesthetic of a single integrated development. The second being from an architectural aspect. The introduction of a bold modernist structure within a rustic country environment demanded a rigorous design approach.
Ultimately the aim of this project was driven by a vision to see contemporary architecture, equestrianism, and nature, coalesce into a reality that was inspiring, functional and unique within the context of its spectacular setting.
The Architecture Design Project Information: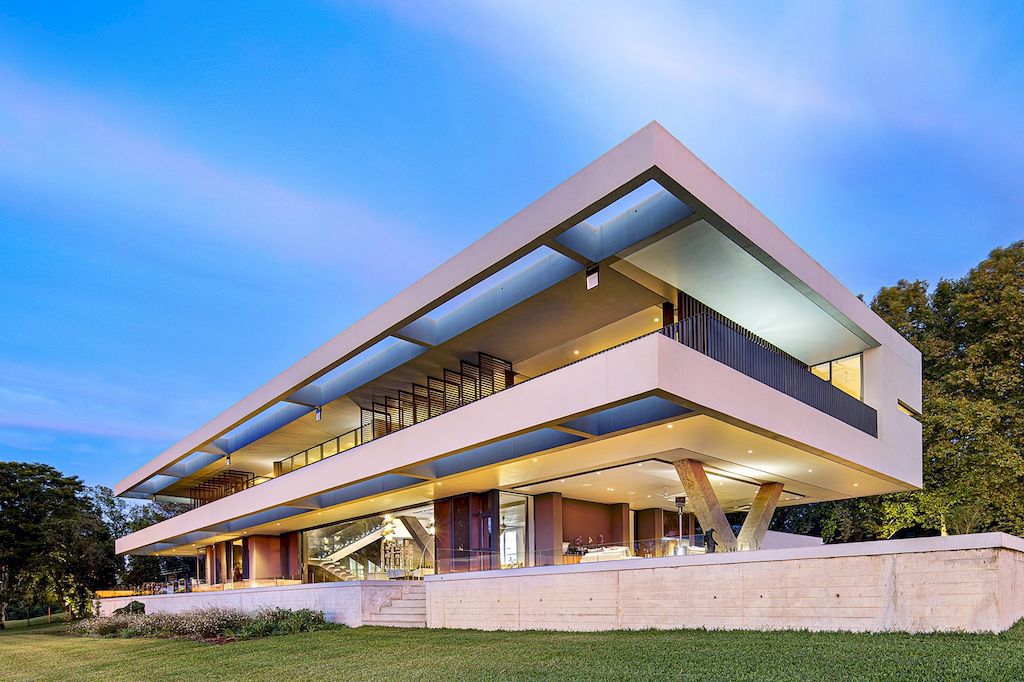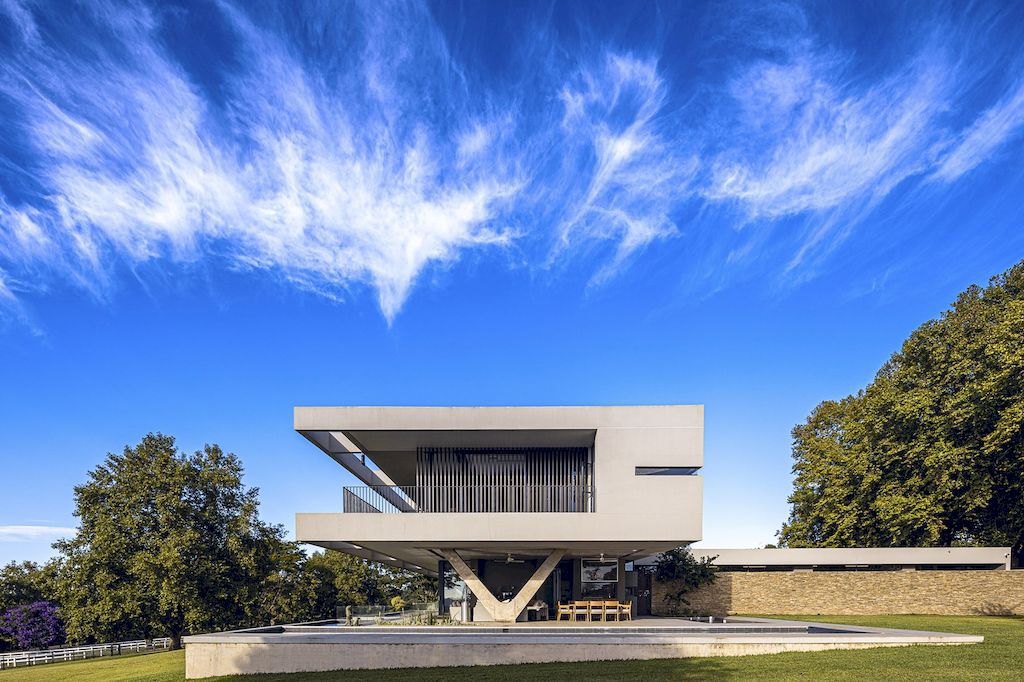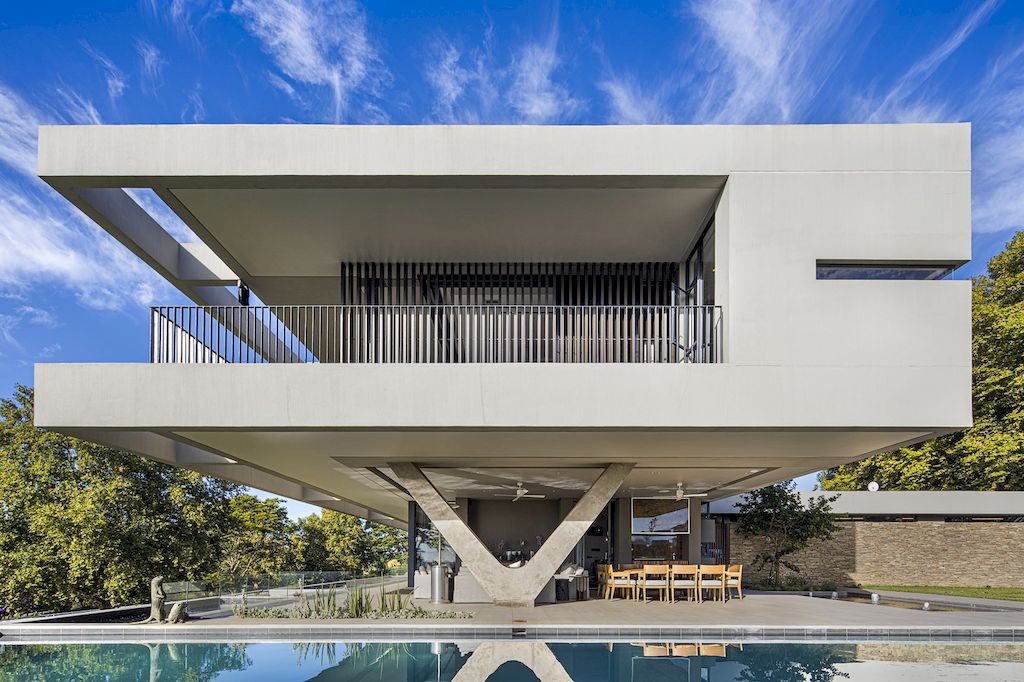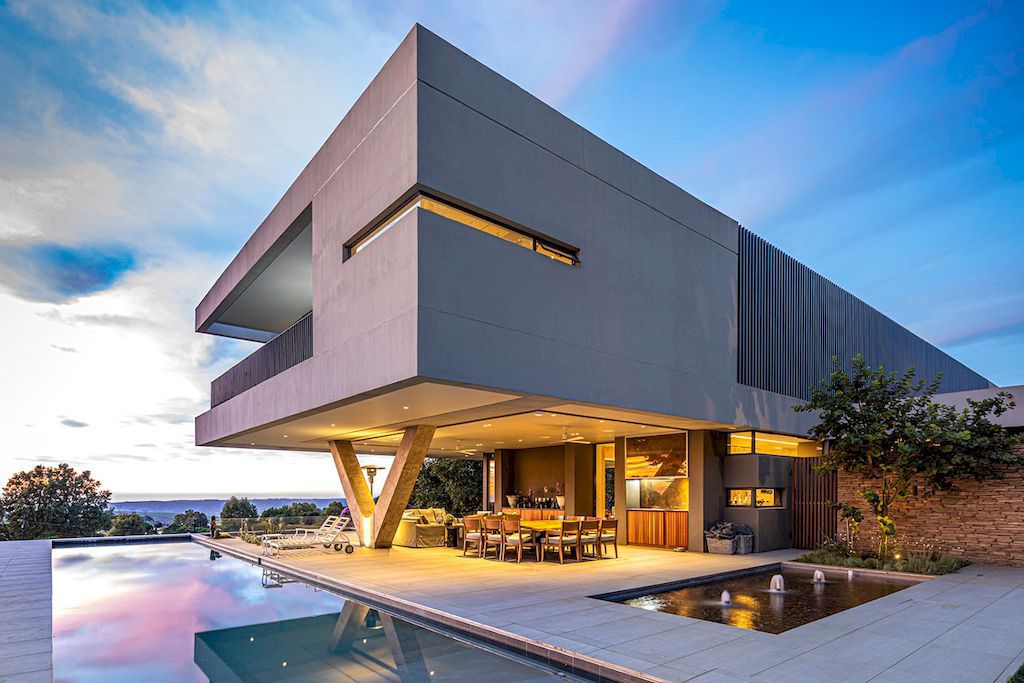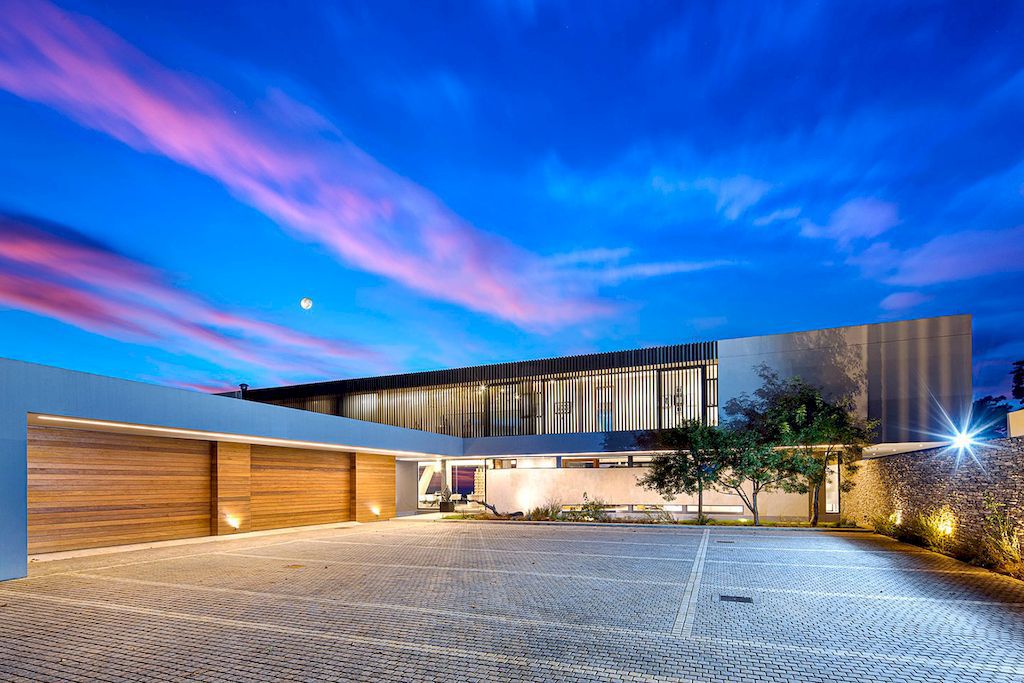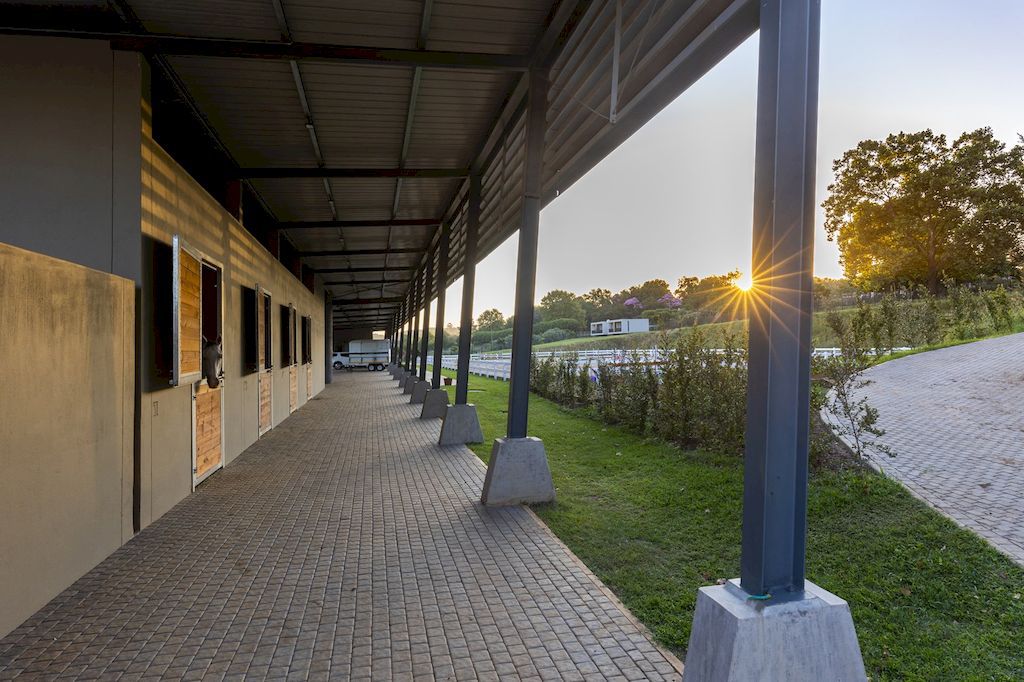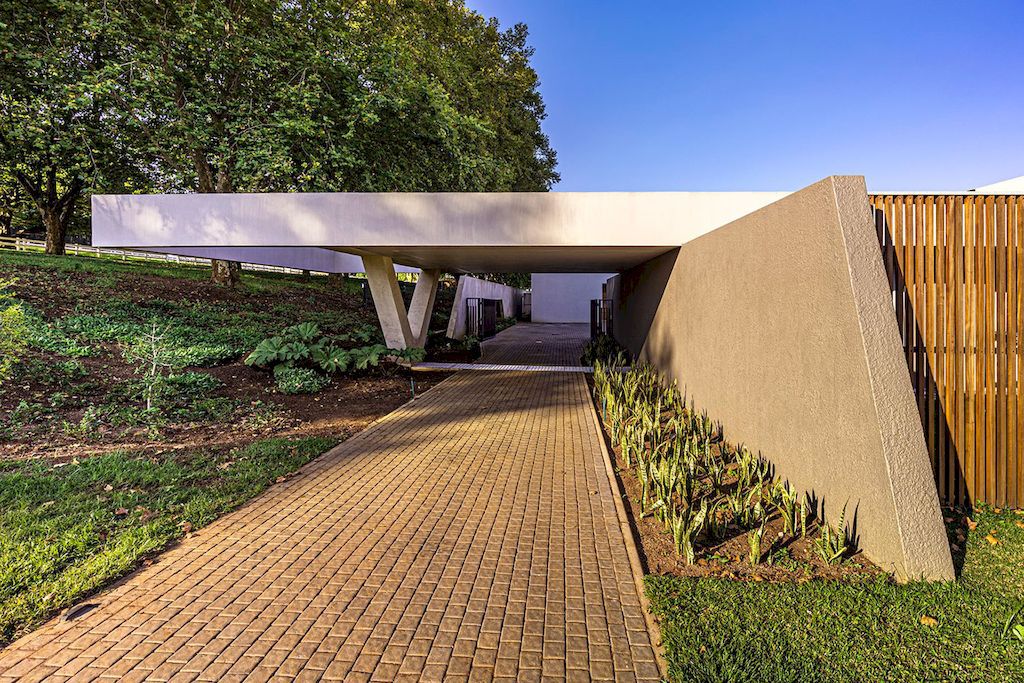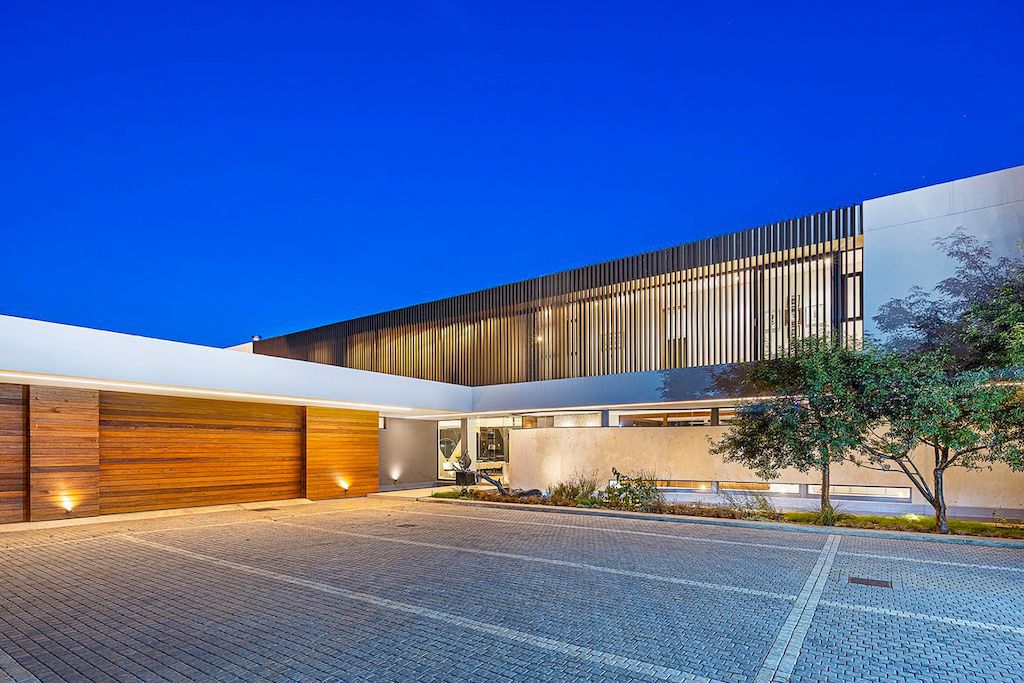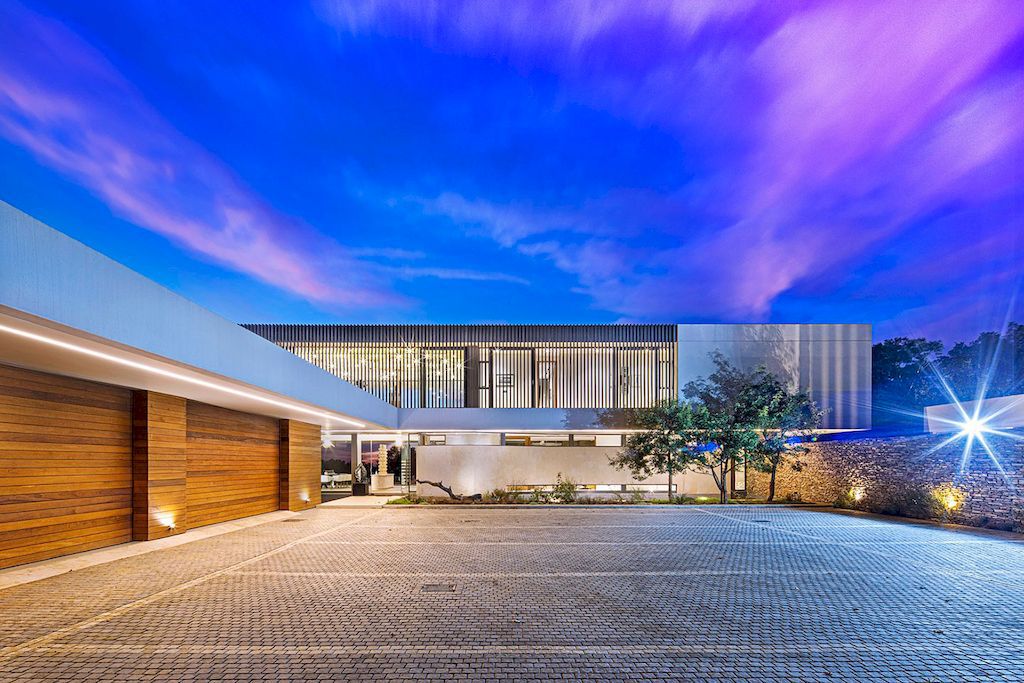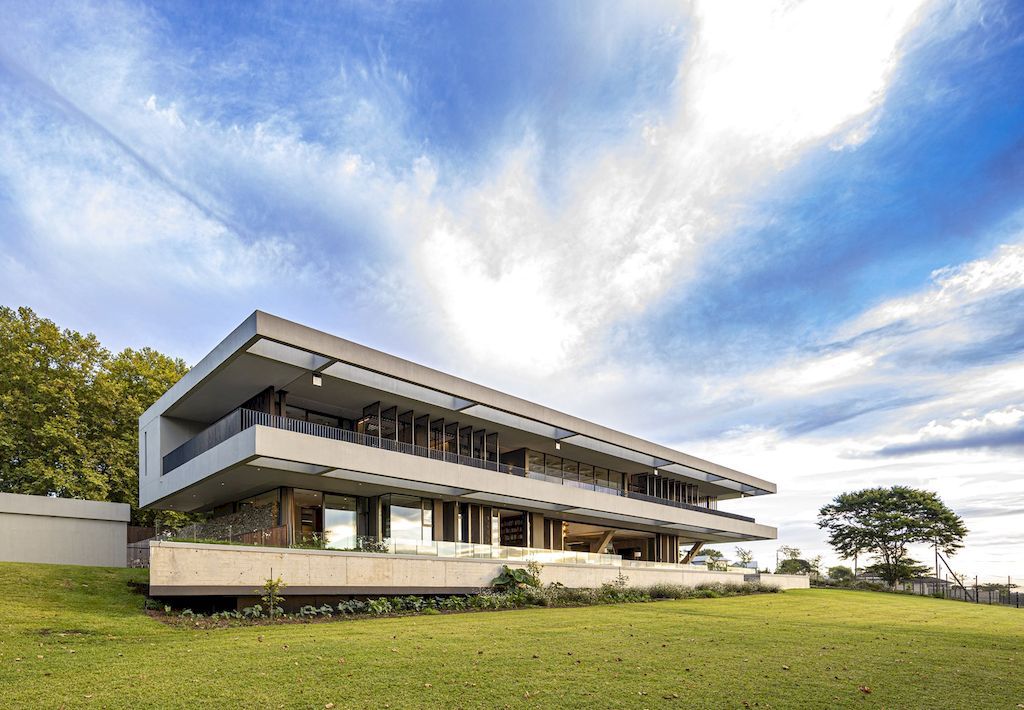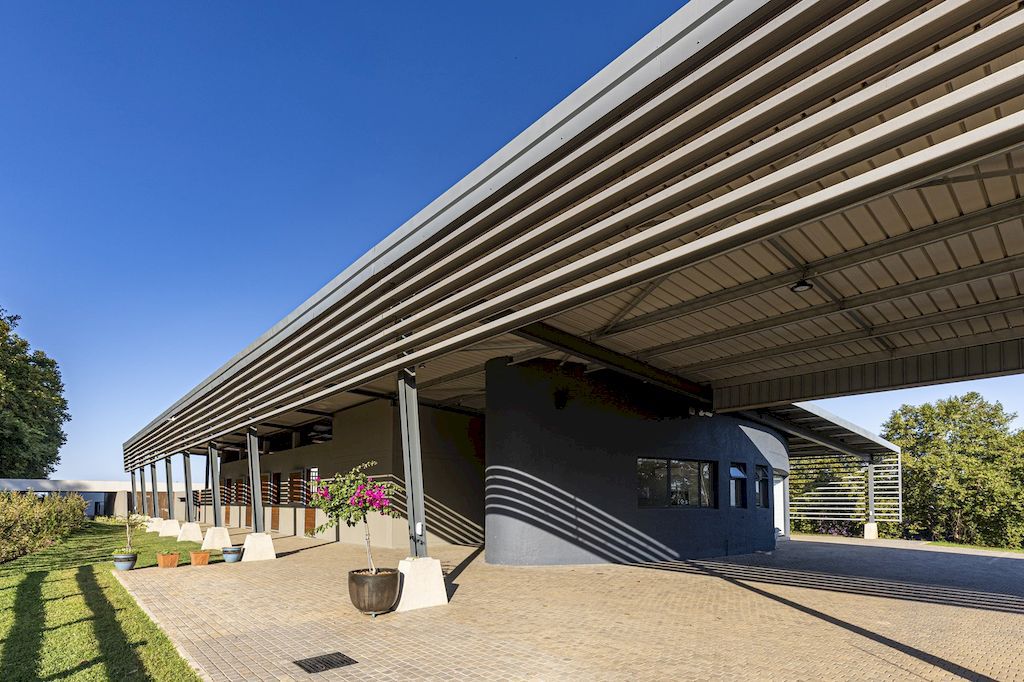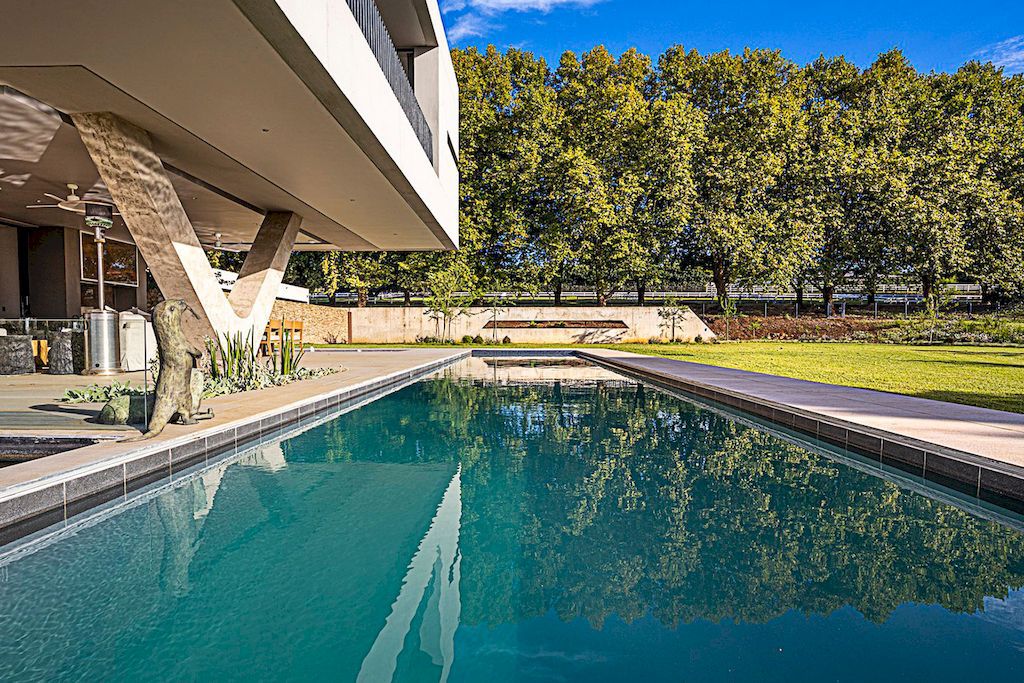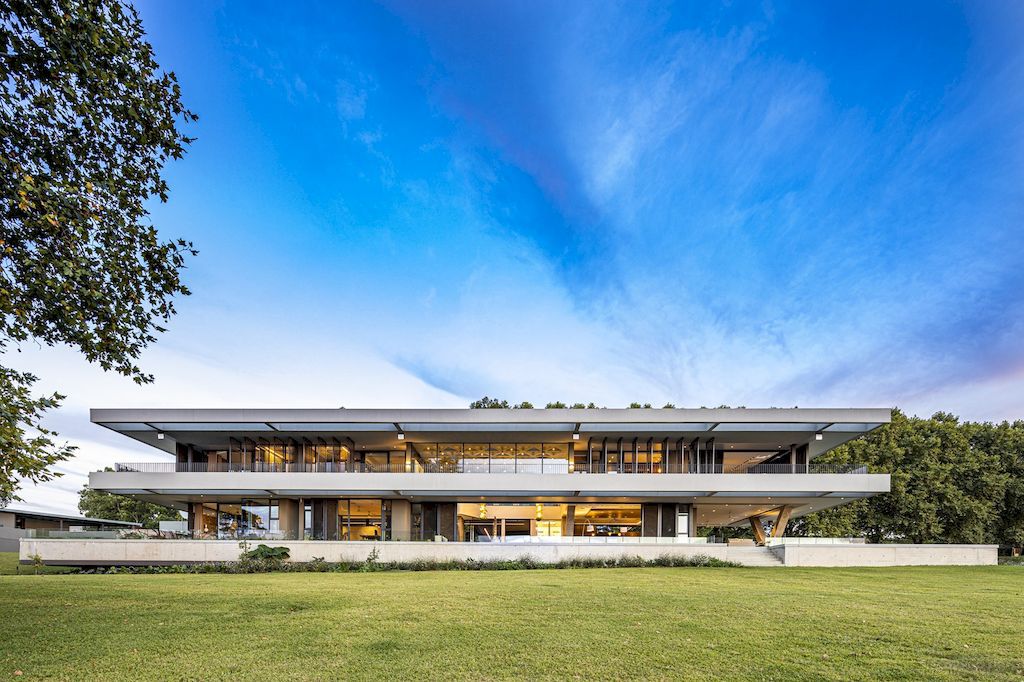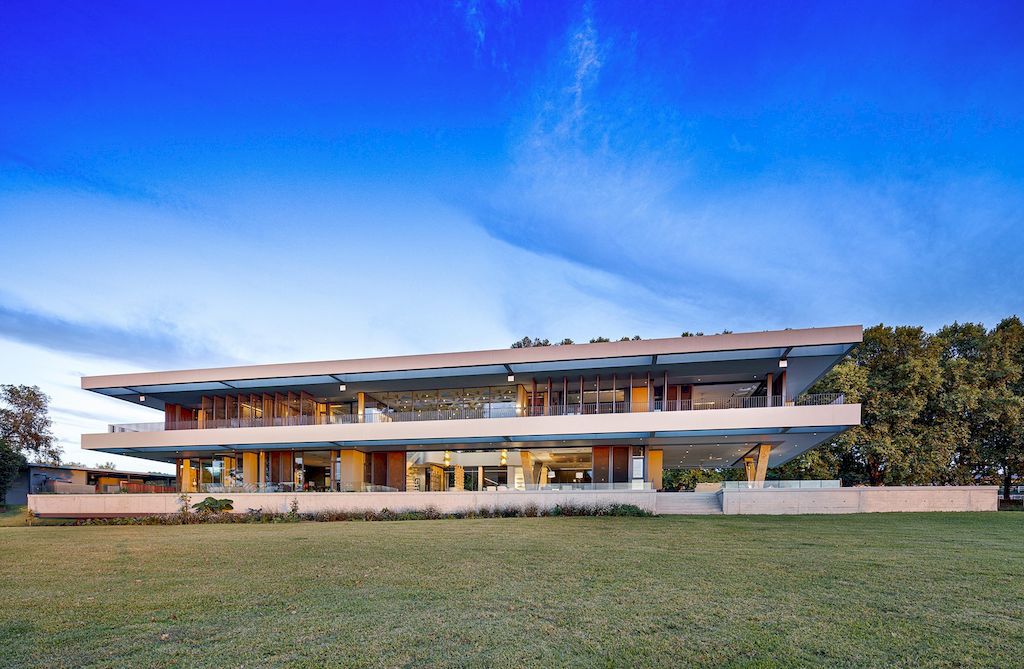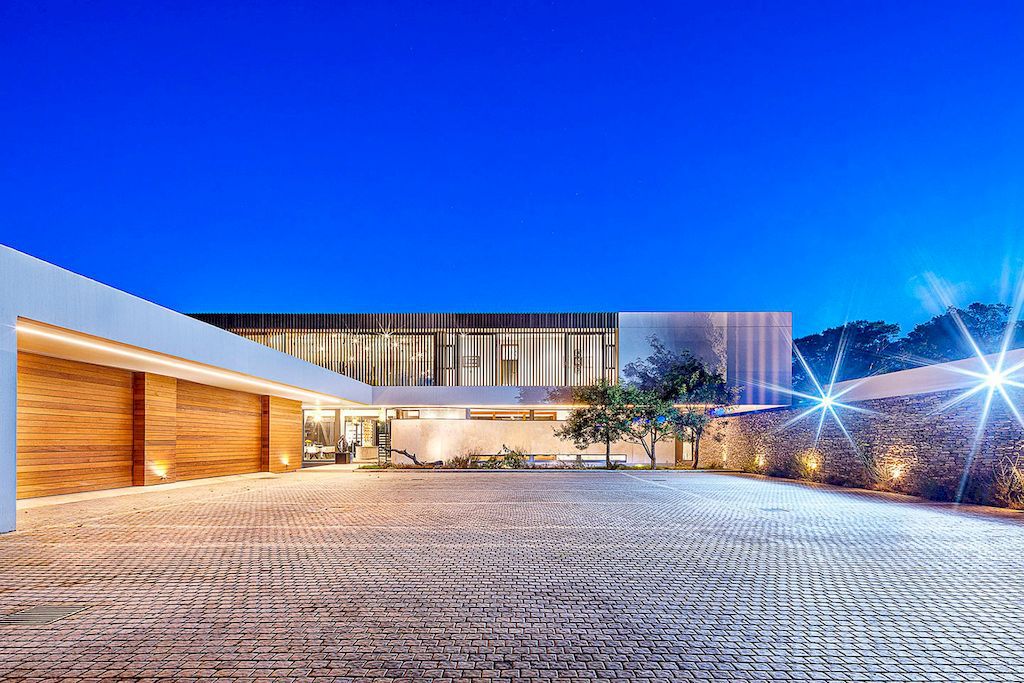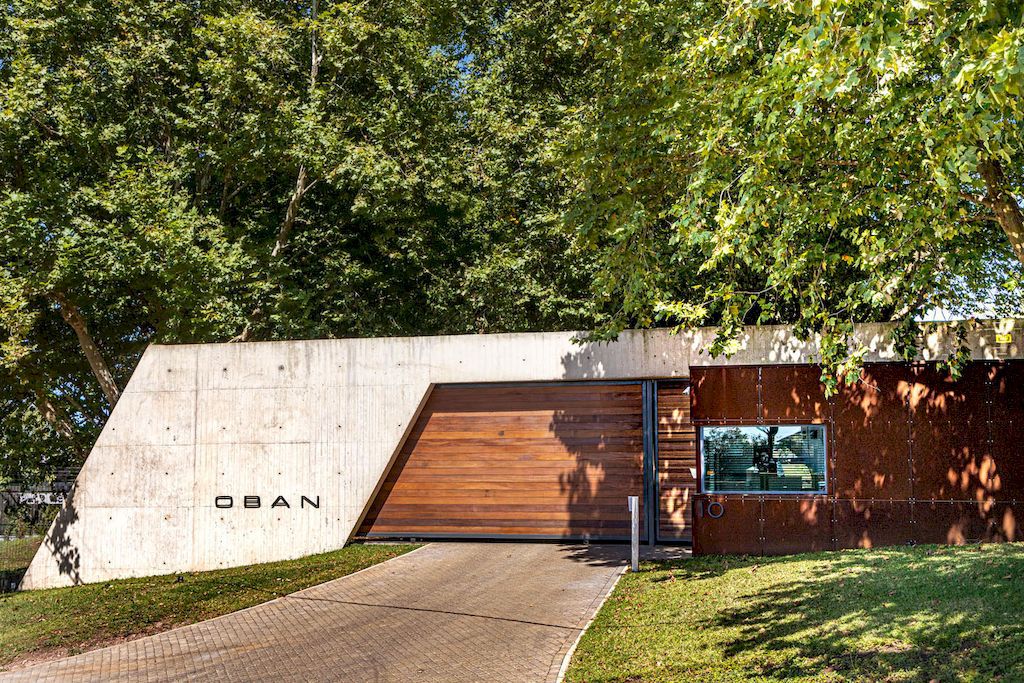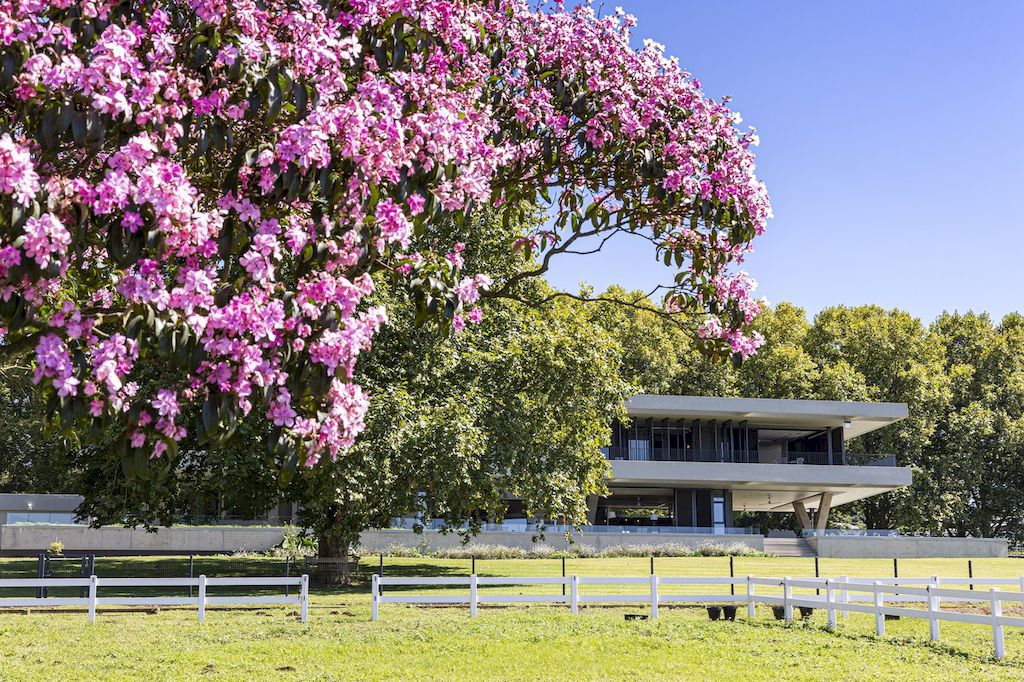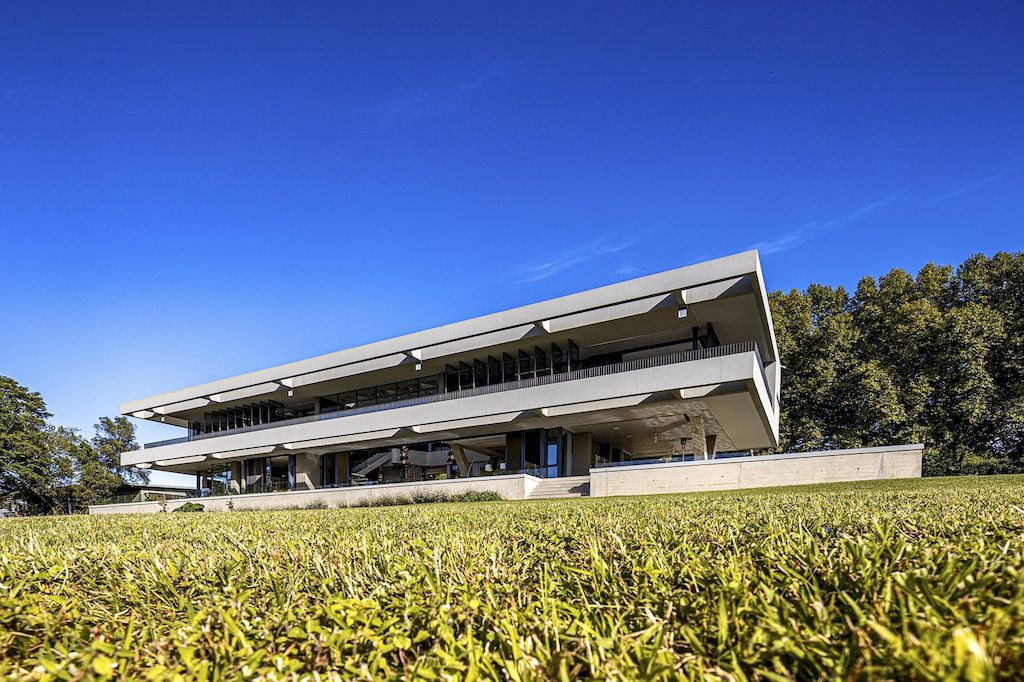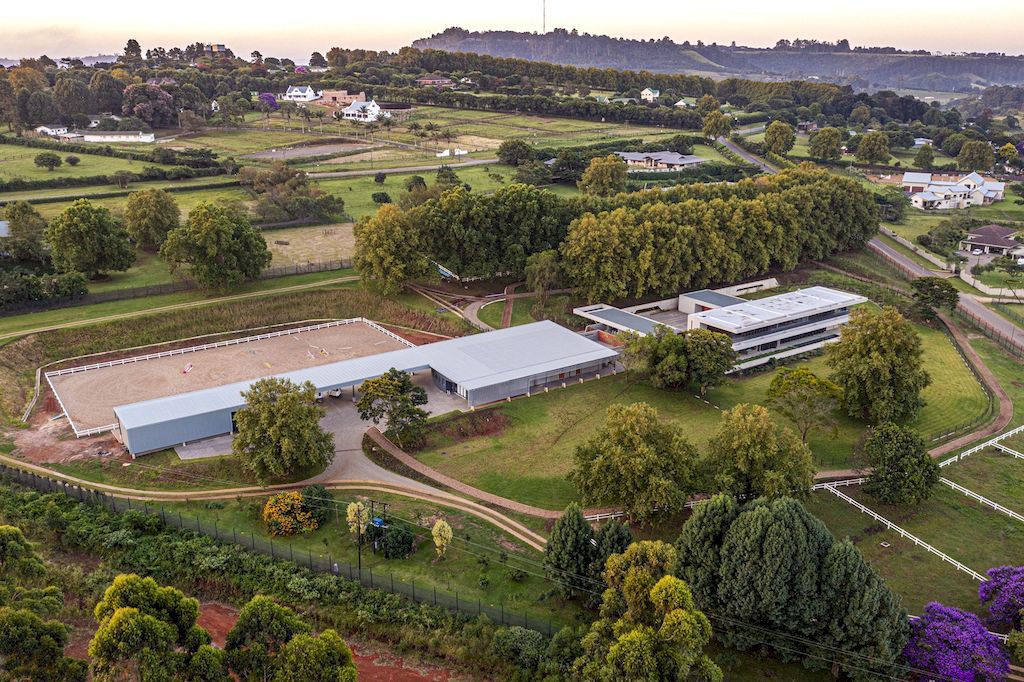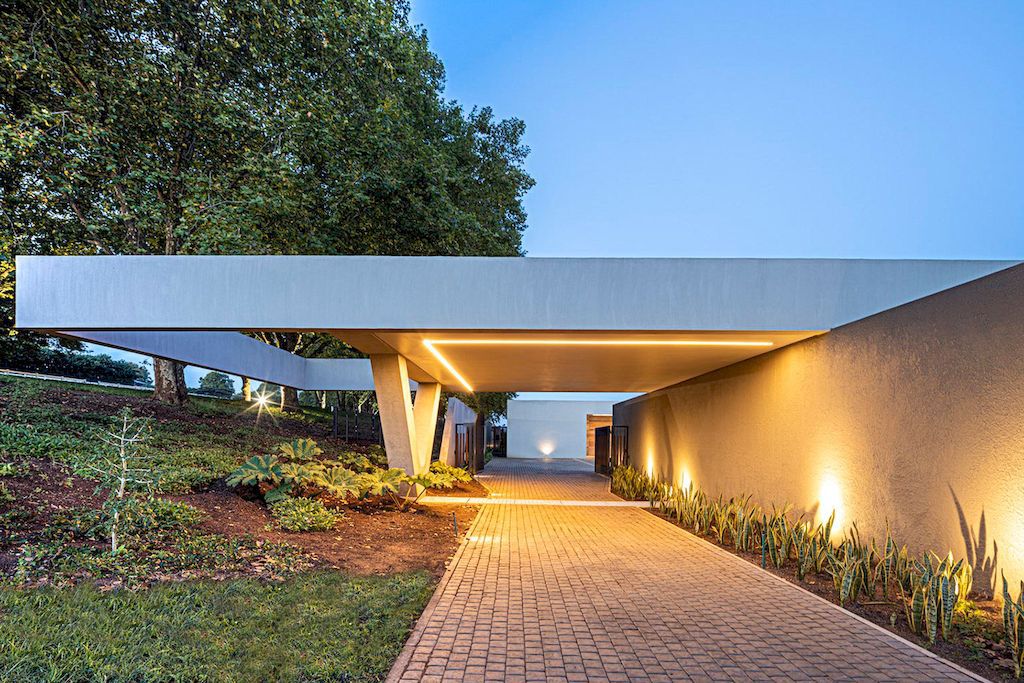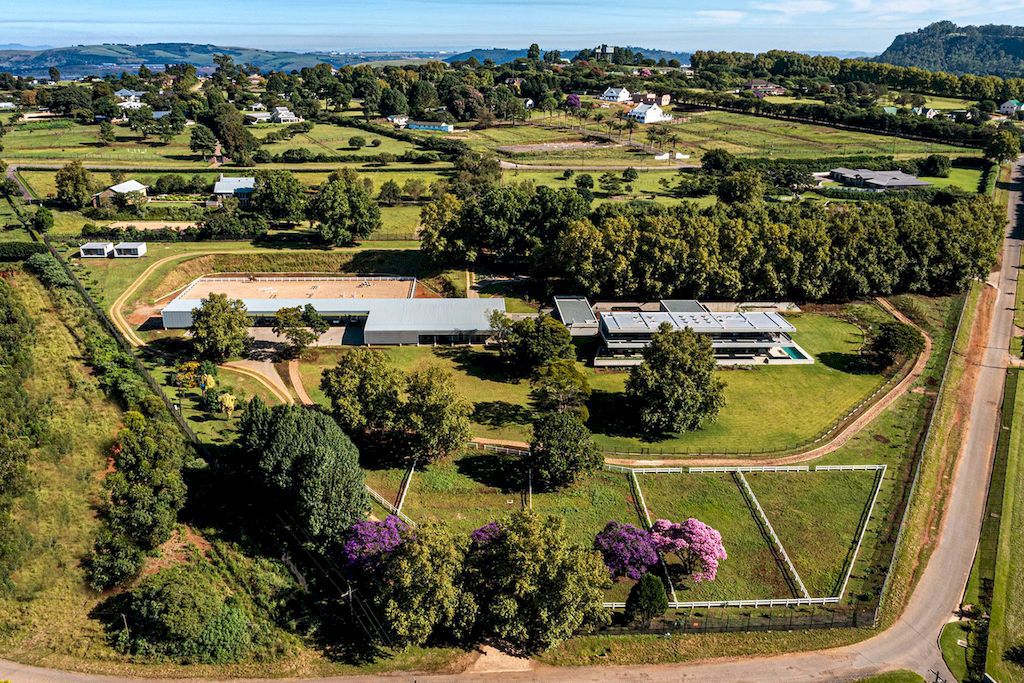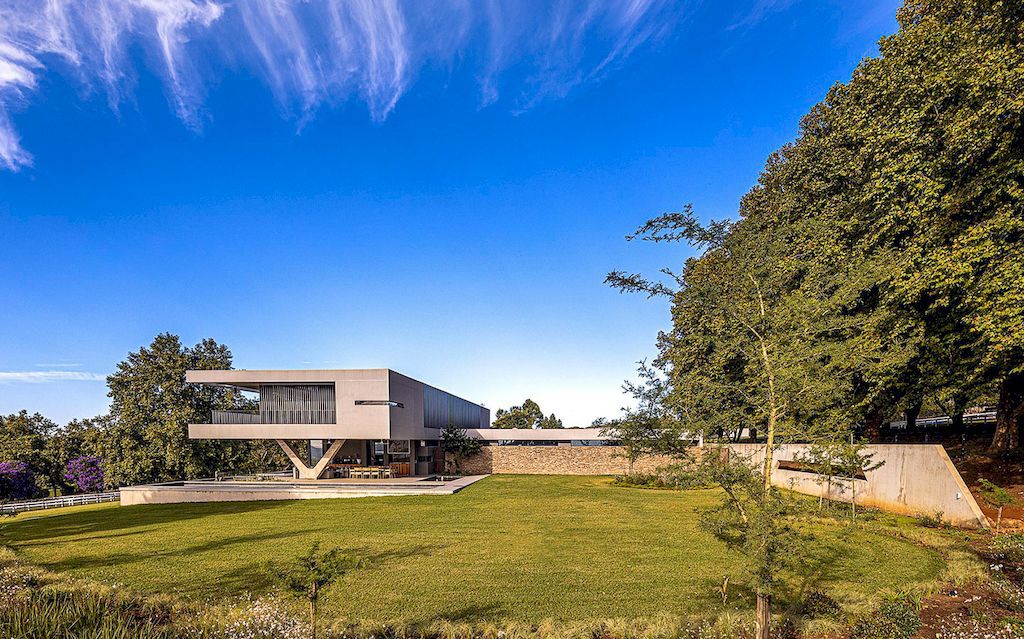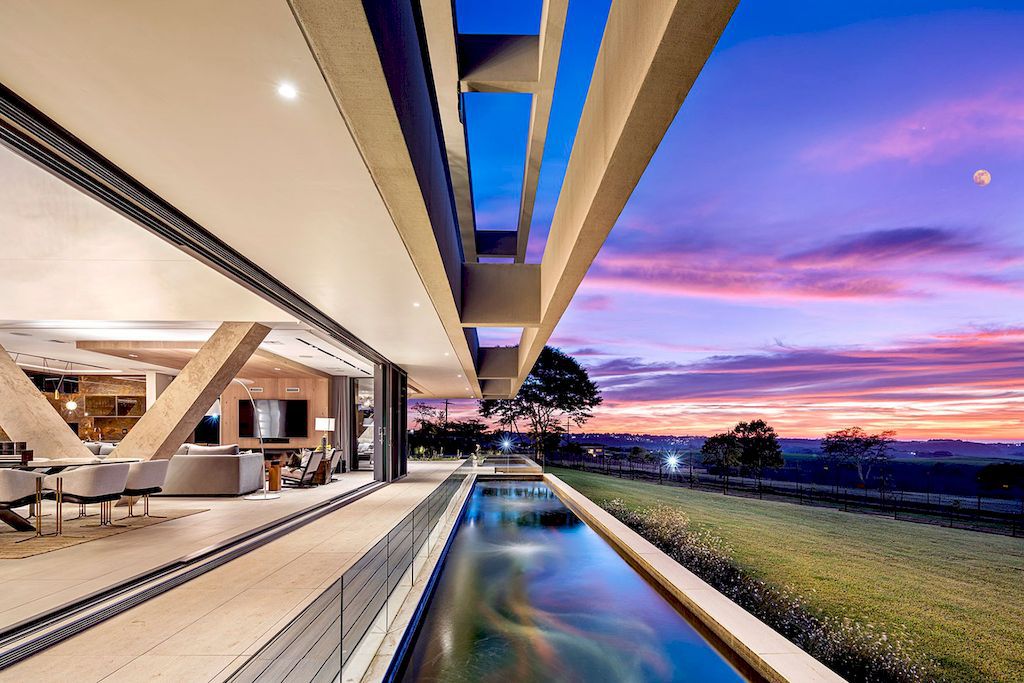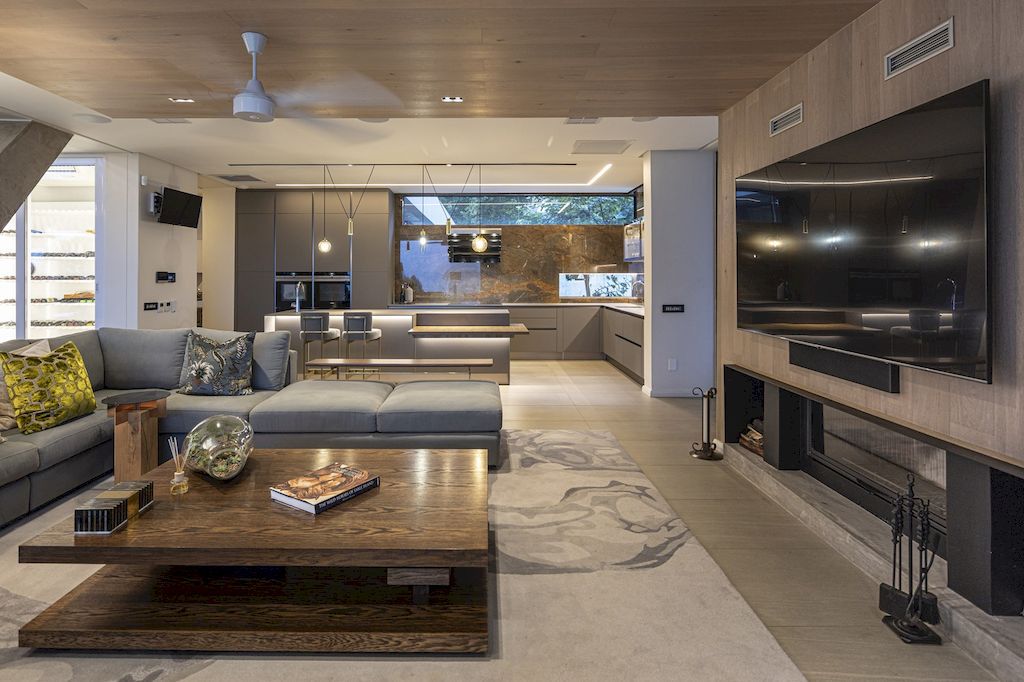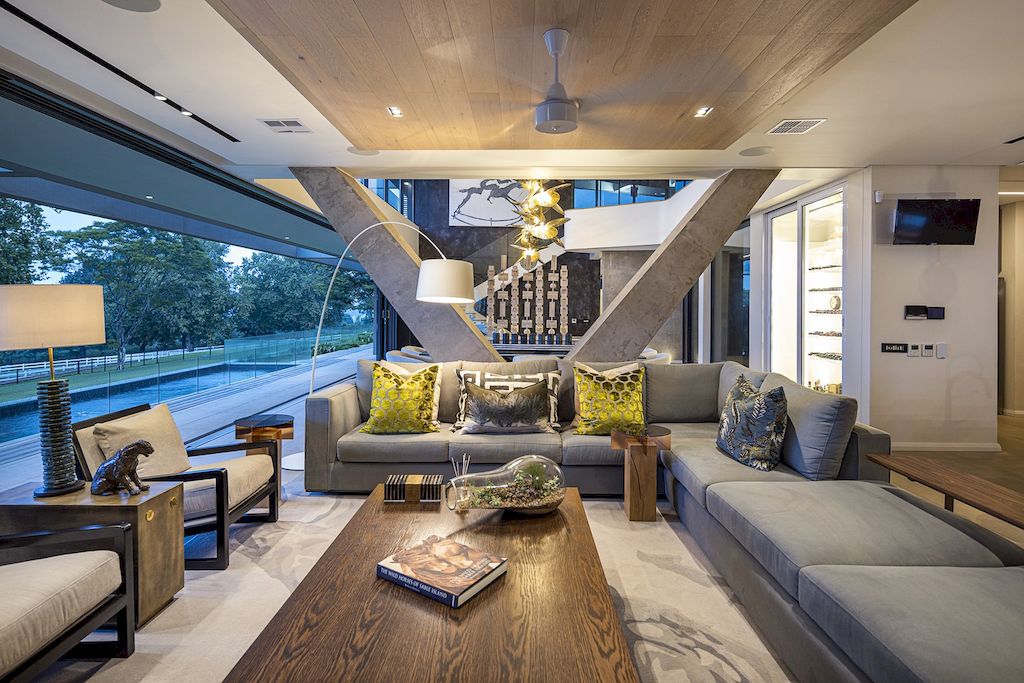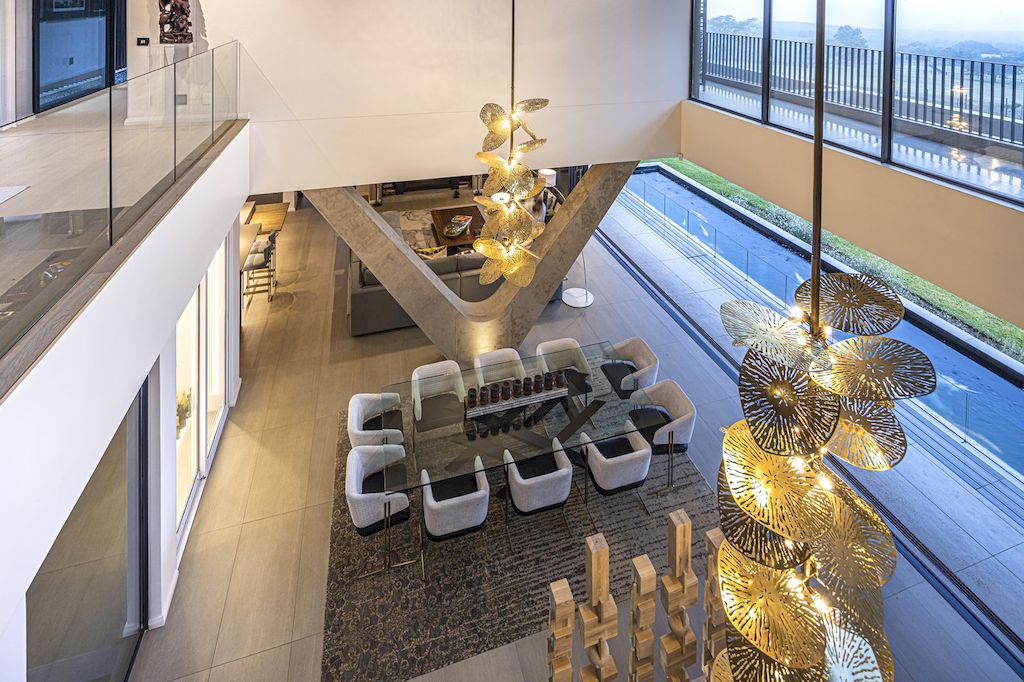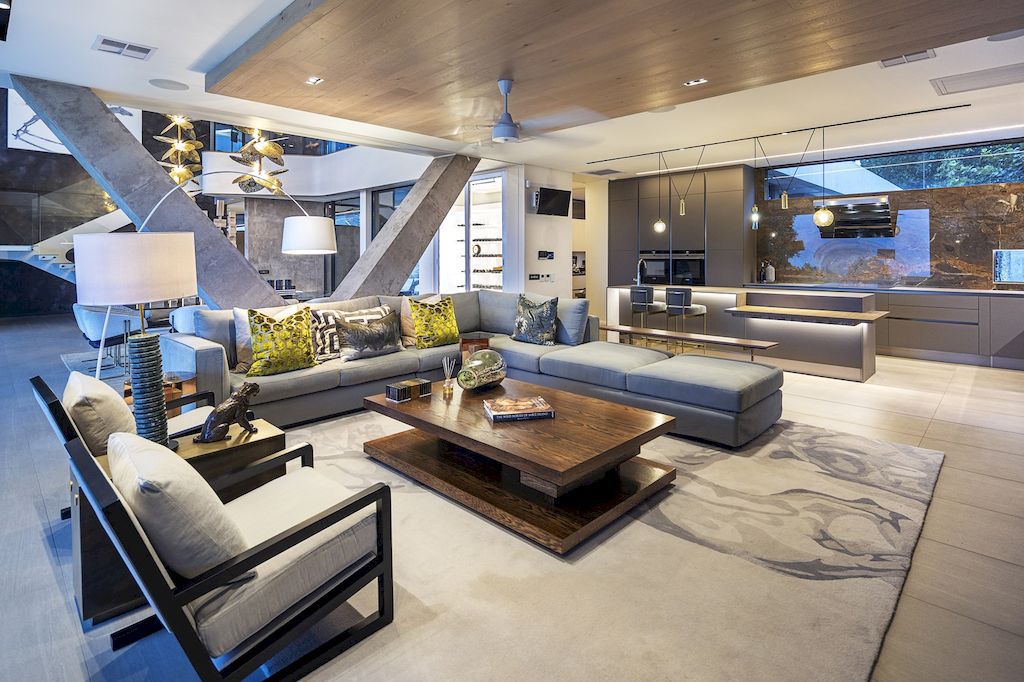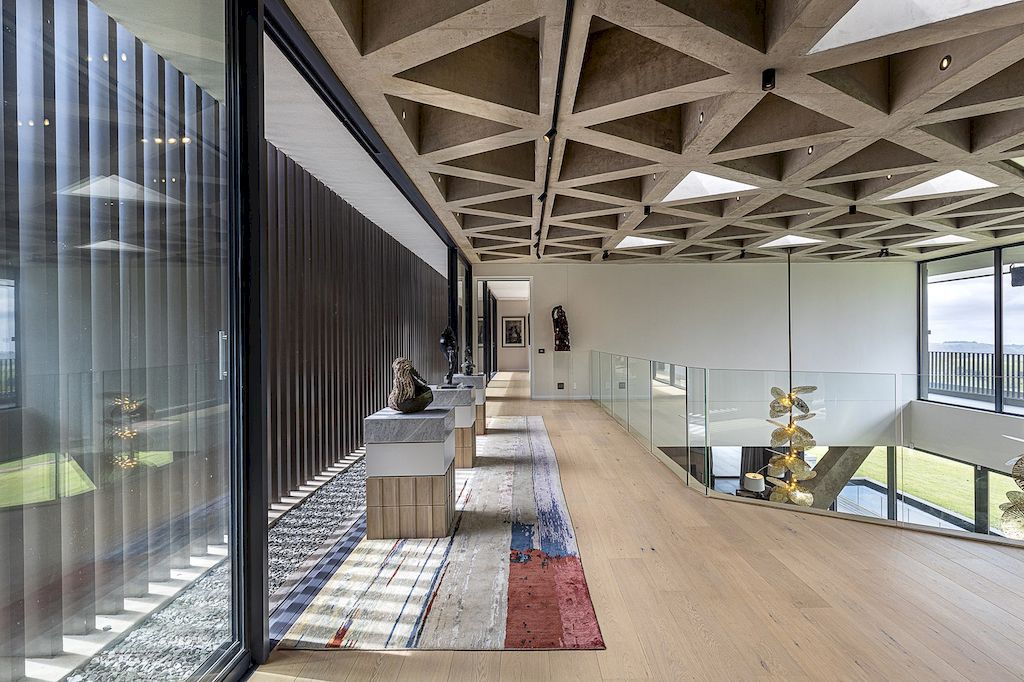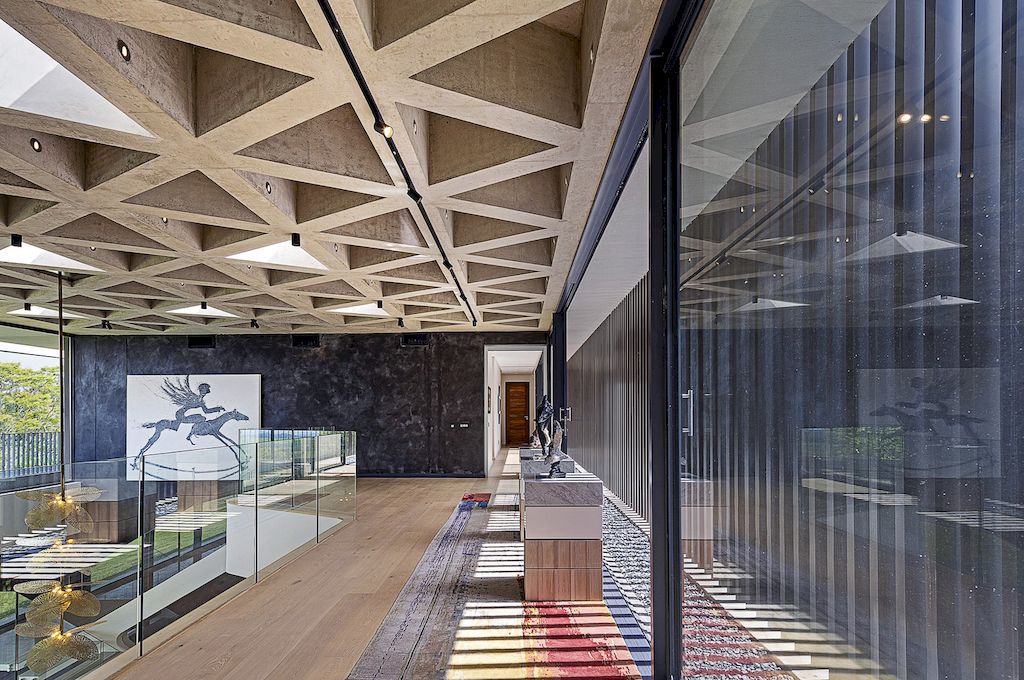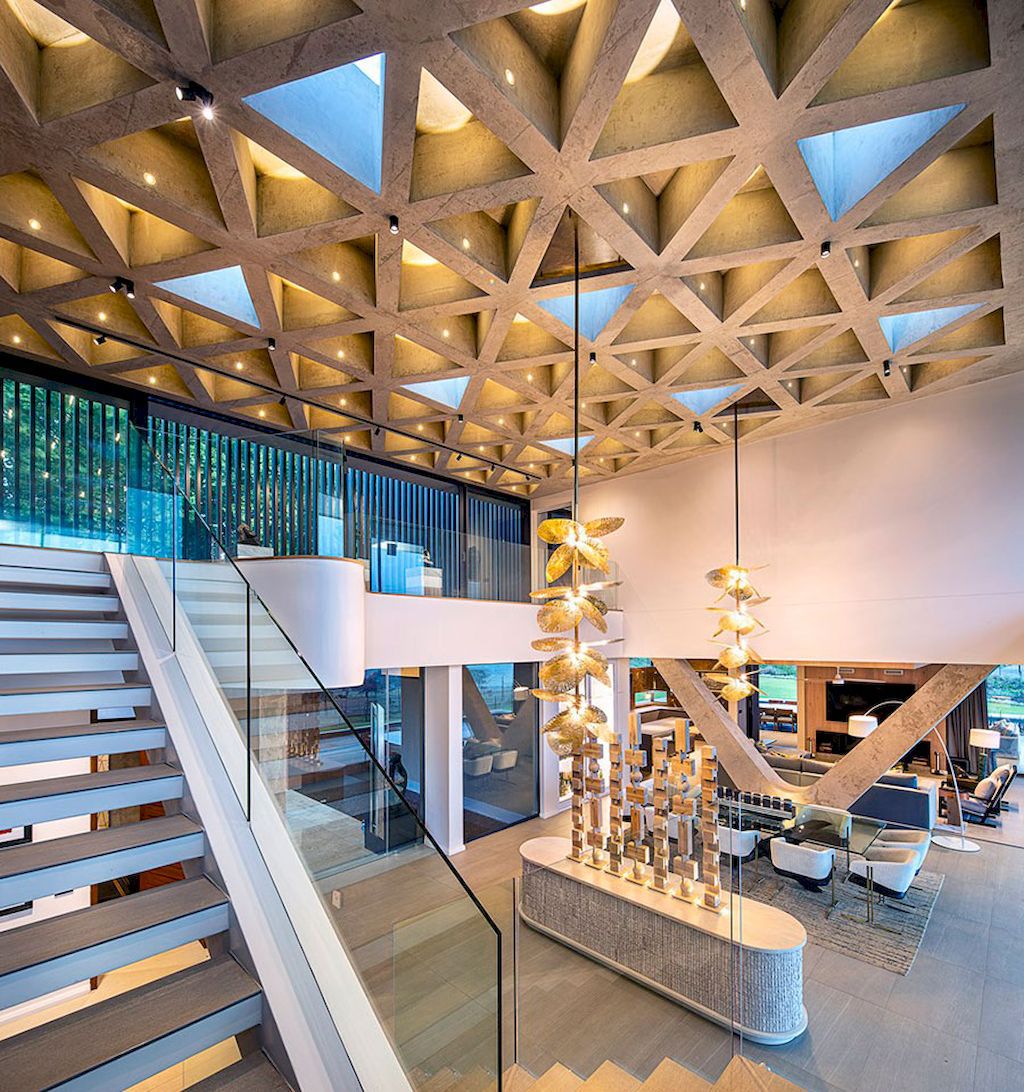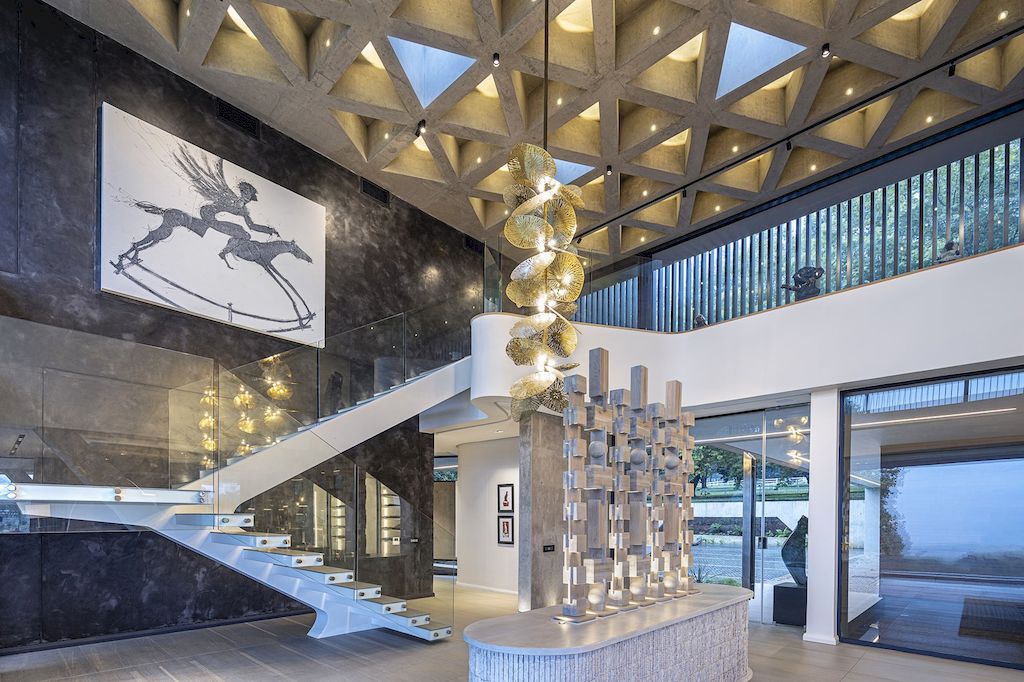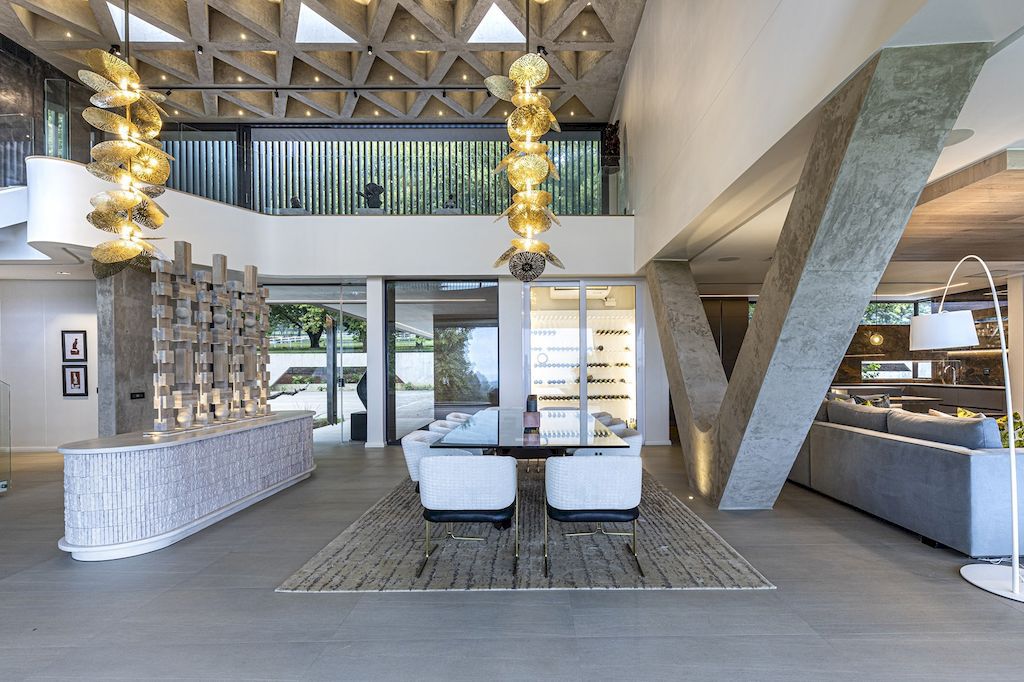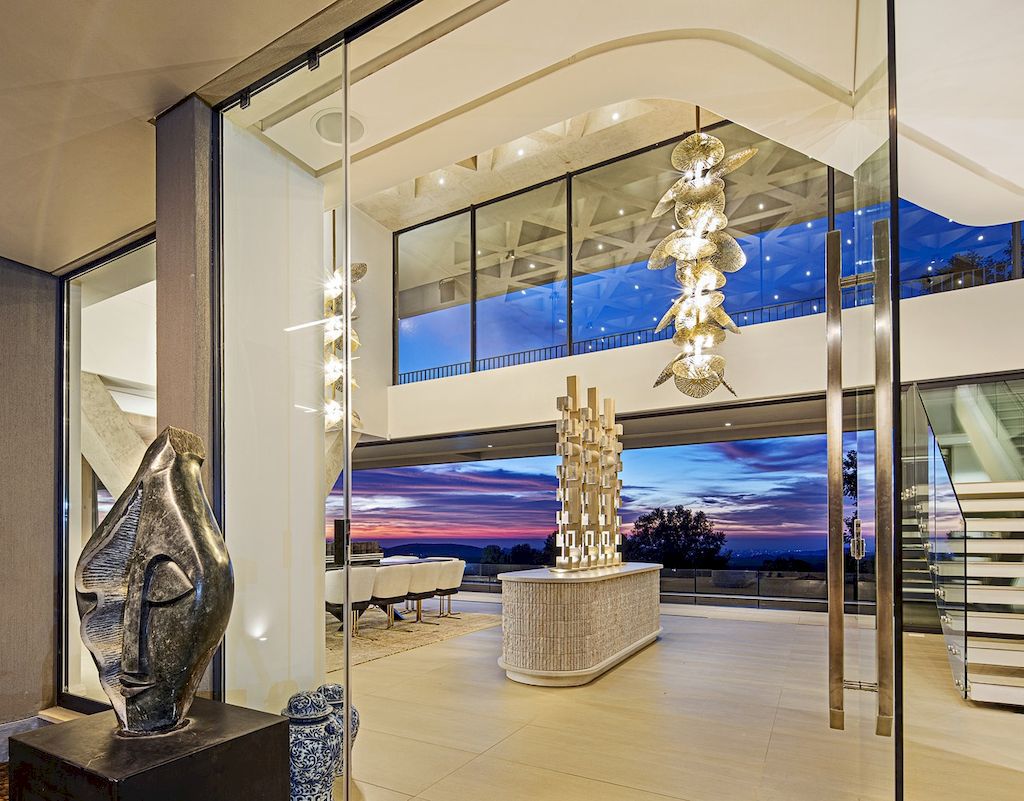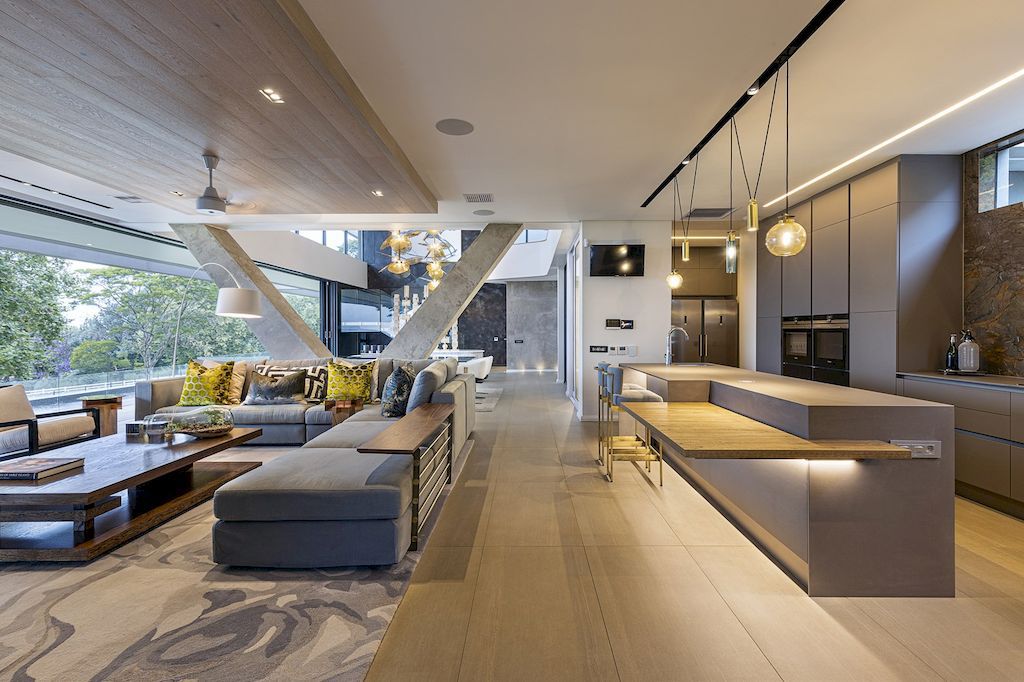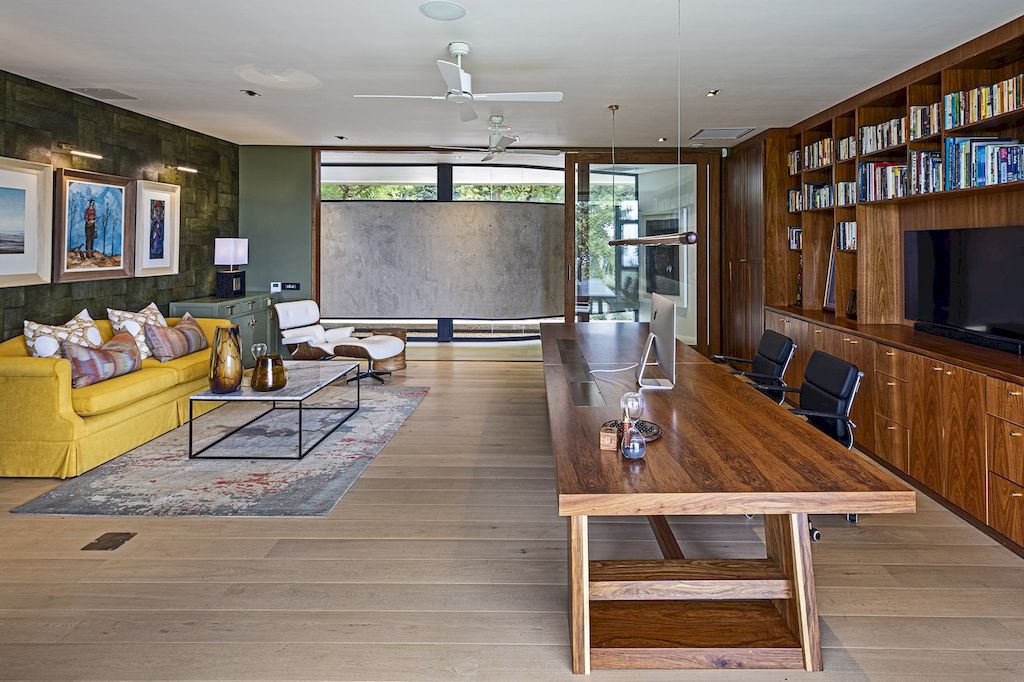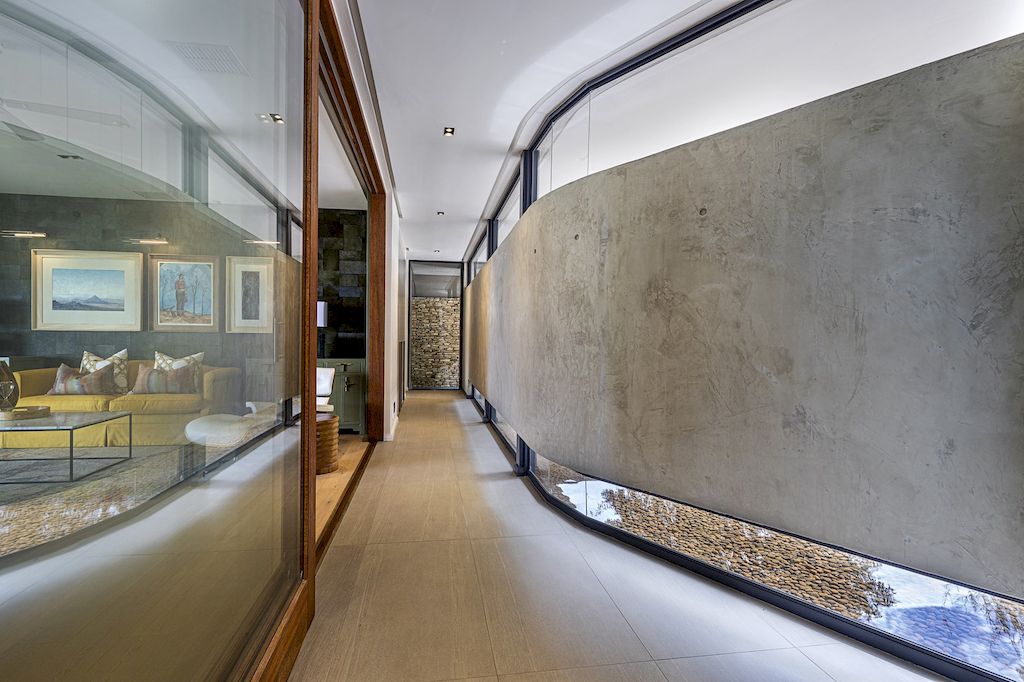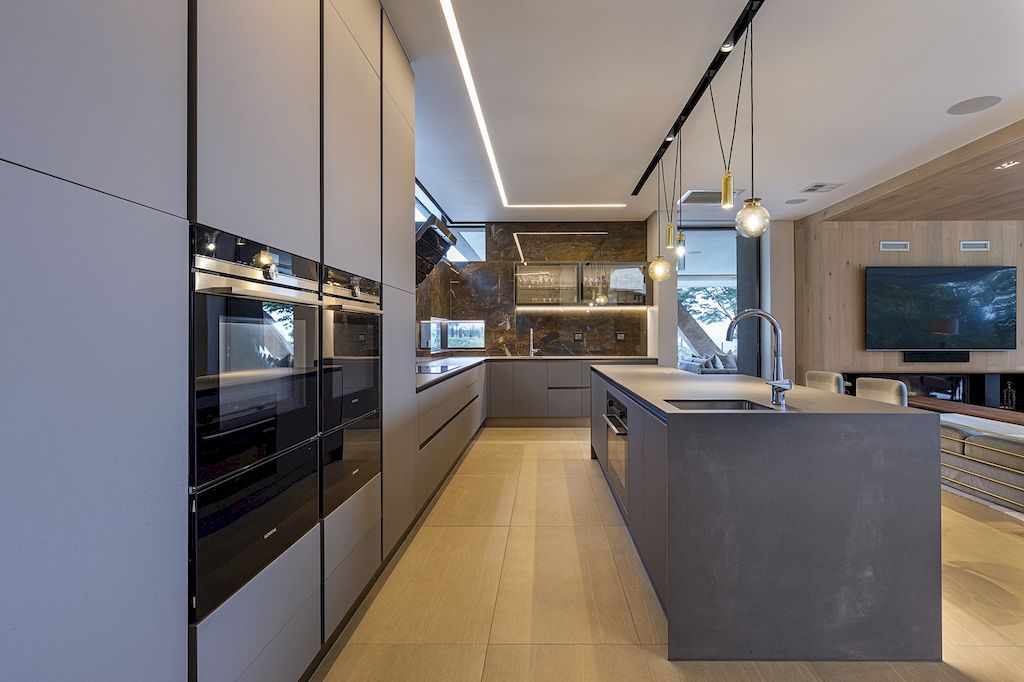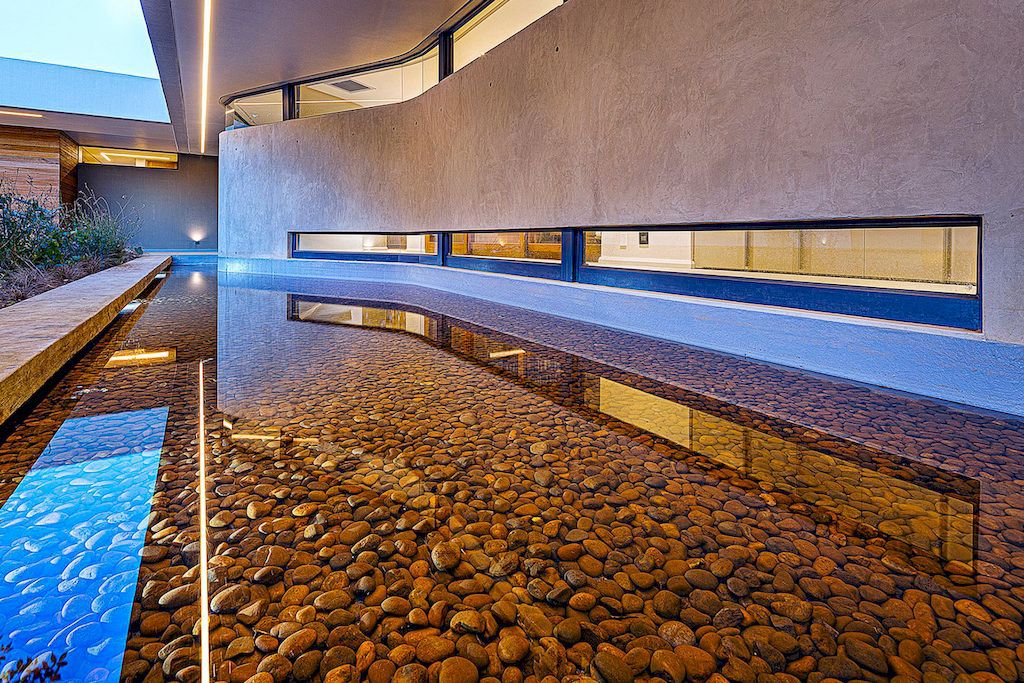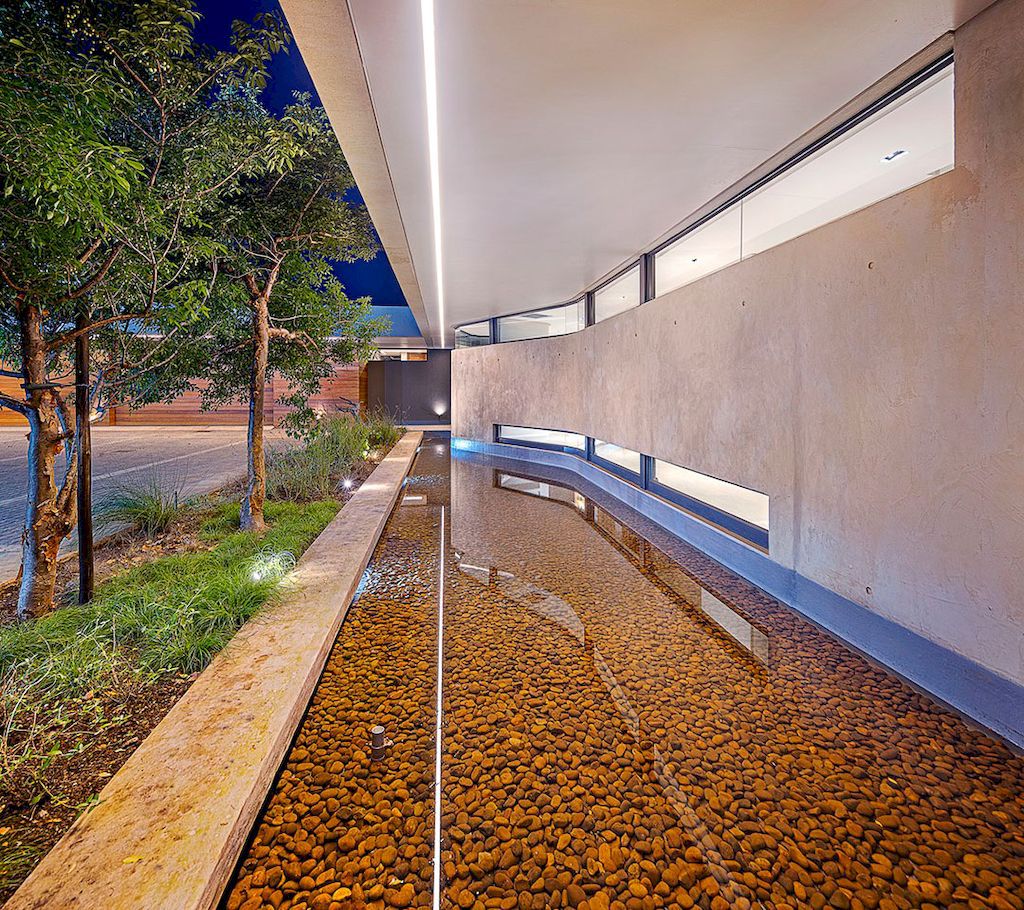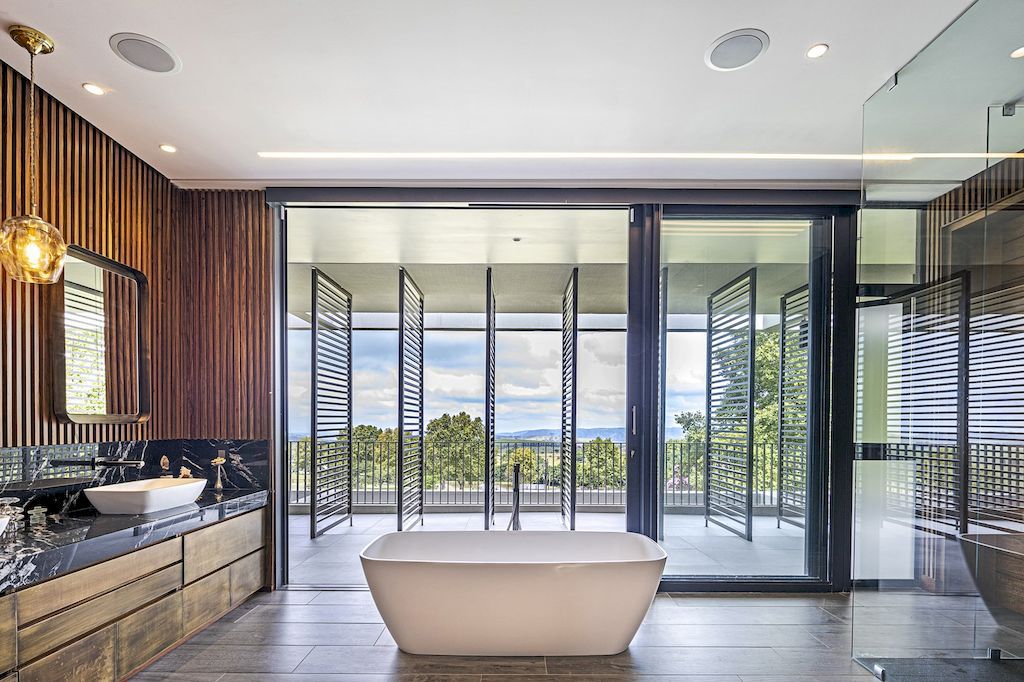 The Oban State House Gallery:
Text by the Architects: This brutalist villa, designed by Metropole Architects, is formal proof that contemporary architecture knows no limits. Built in South Africa, in Summerveld, this sanctuary with a strong personality is composed of a private house and an equestrian center.
Photo credit: Grant Pitcher| Source: Metropole Architects
For more information about this project; please contact the Architecture firm :
– Add: 23 Wanless Rd, Glenmore, Durban, 4001, South Africa
– Tel: +27 31 303 7858
– Email: [email protected]
More Projects in South Africa here:
---