Date of Publishing:
Architecture Design of Outside-in House
Description About The Project
Outside-in House, designed by MA Office, beautifully reimagines the role of the yard in Iranian architecture, where traditionally, it played a central role in the organization of homes. Over time, however, urban planning trends have shifted towards infill systems, relegating the yard to a secondary role.
For this project, the architects grappled with the challenge of reinvigorating the yard as an active living space in a small urban plot. With limited land area, parking space requirements. And the owner's request for a covered swimming pool on the ground floor, creative solutions were essential. The result was a reimagined yard that extended to encompass the entire land area, transforming the traditional courtyard concept.
In order to make the yard usable year-round and to accommodate connecting elements between floors, a glass cube was introduced at its center. This cube, surrounded by greenery, serves as a pavilion within the yard, with a small kitchen, service area, and a room for the owner's work. Besides, this space becomes an attractive living area for the family, providing a seamless connection to the outdoors. While maintaining comfort in all seasons.
Indeed, the innovative design creates a harmonious connection between indoor and outdoor spaces. Also. allow residents to enjoy both the horizon and the sky within the confines of Outside-in House.
The Architecture Design Project Information: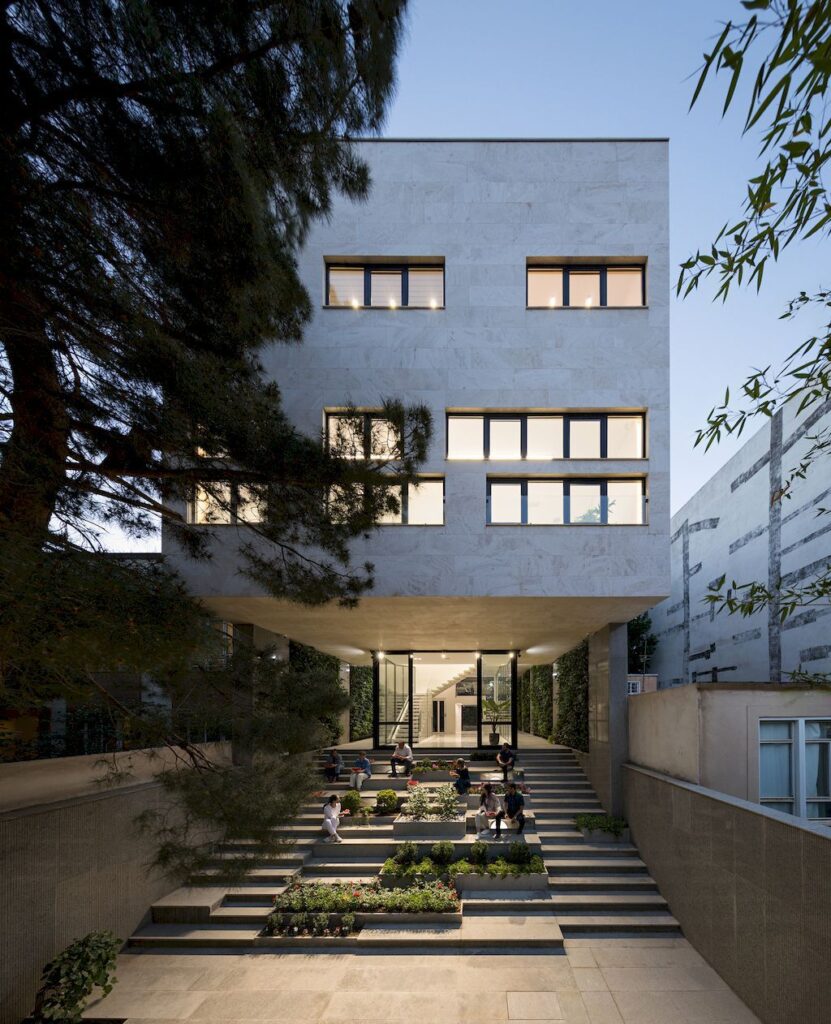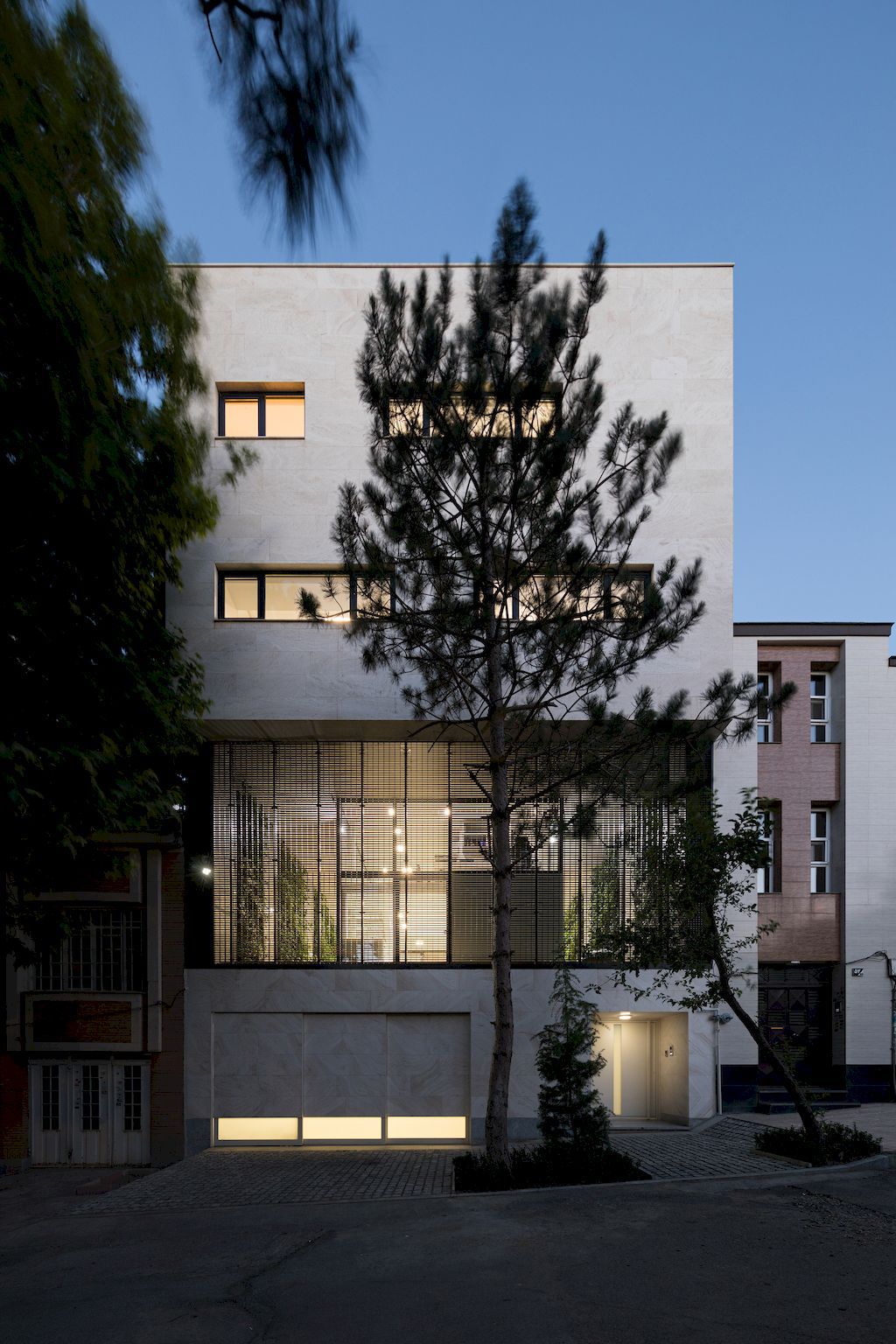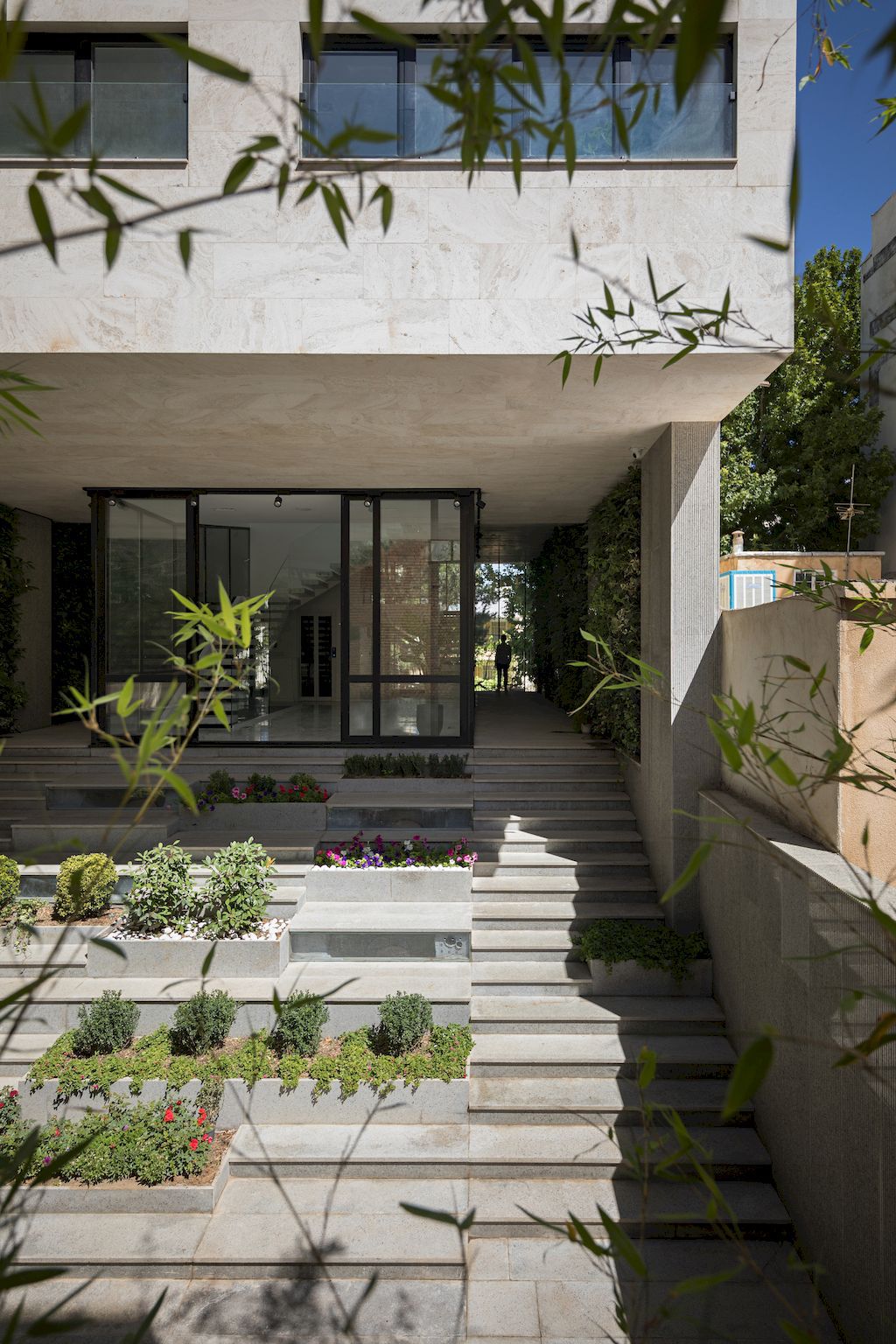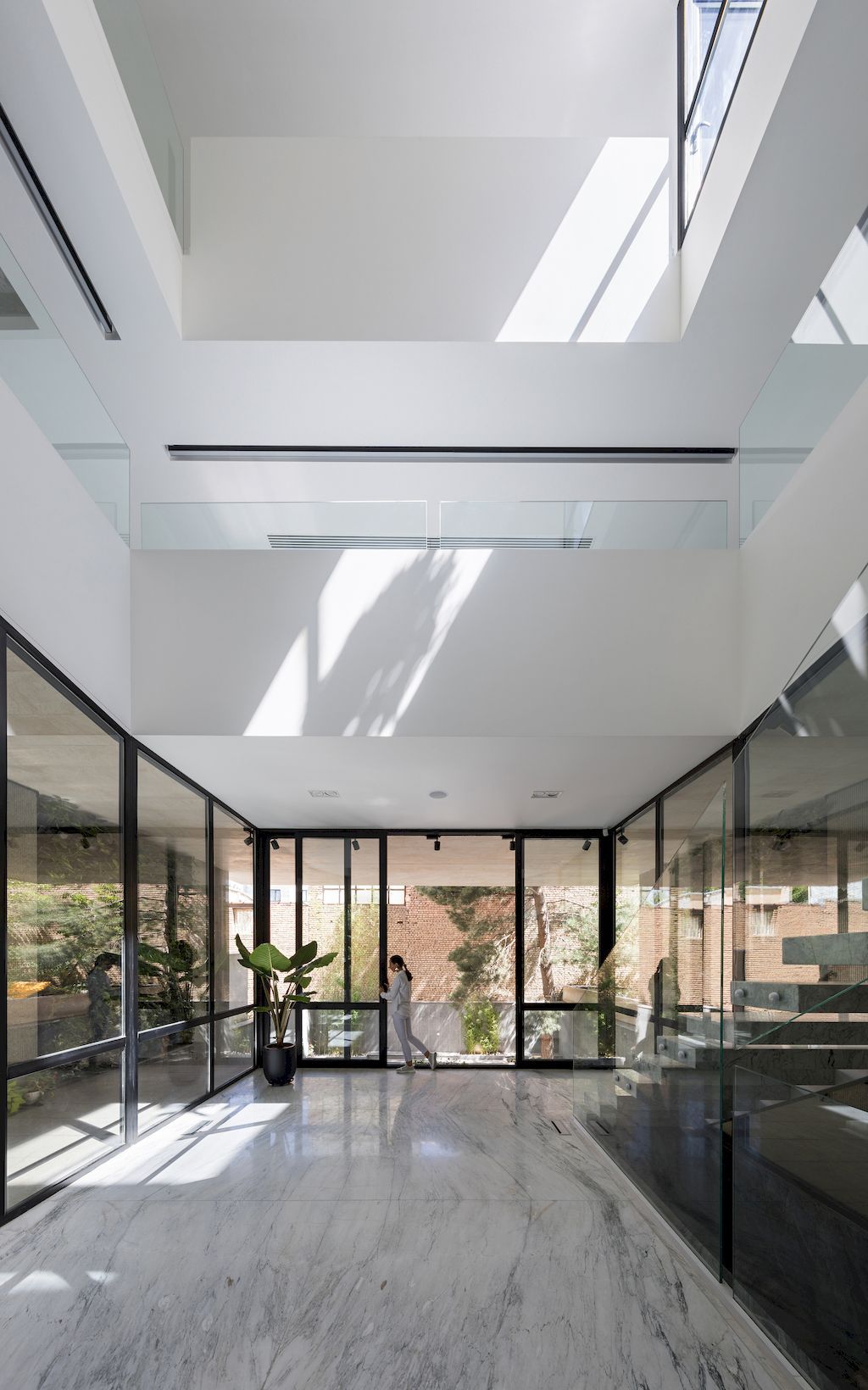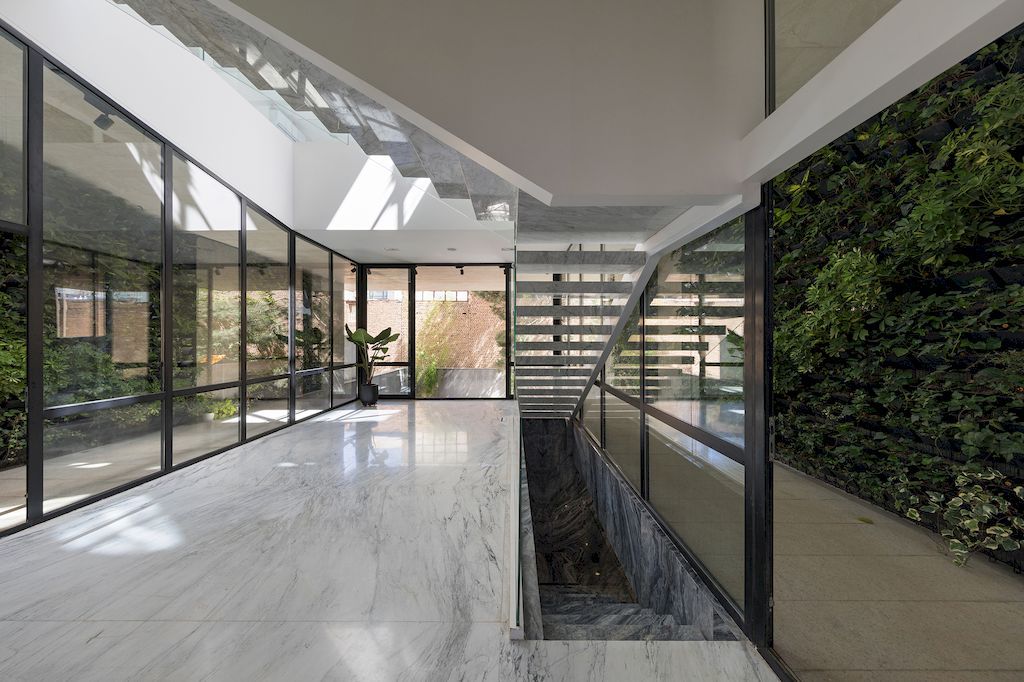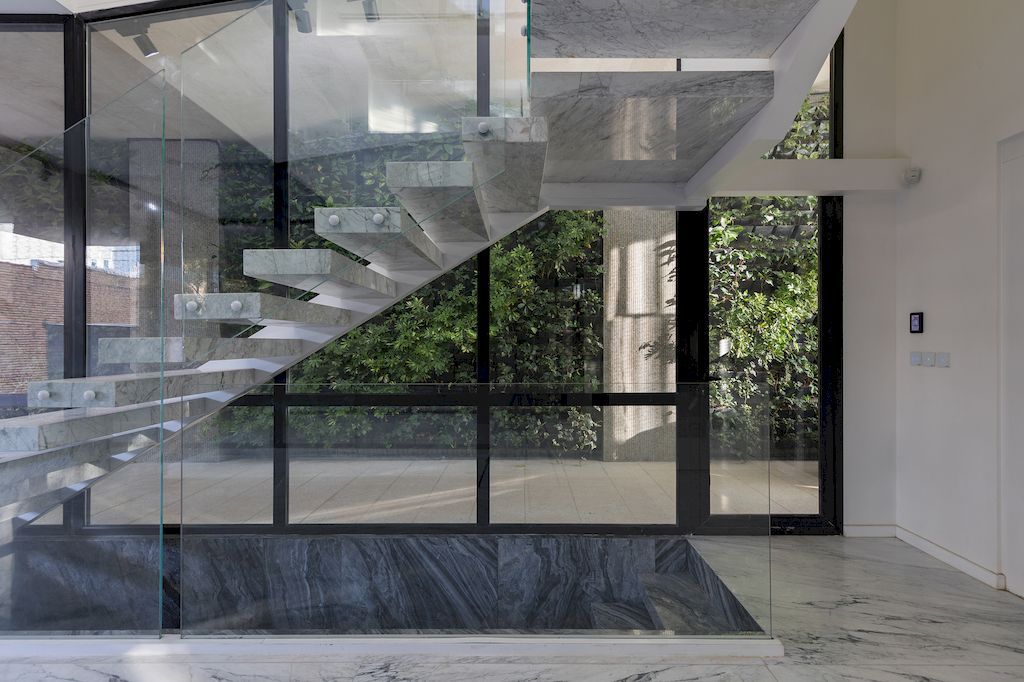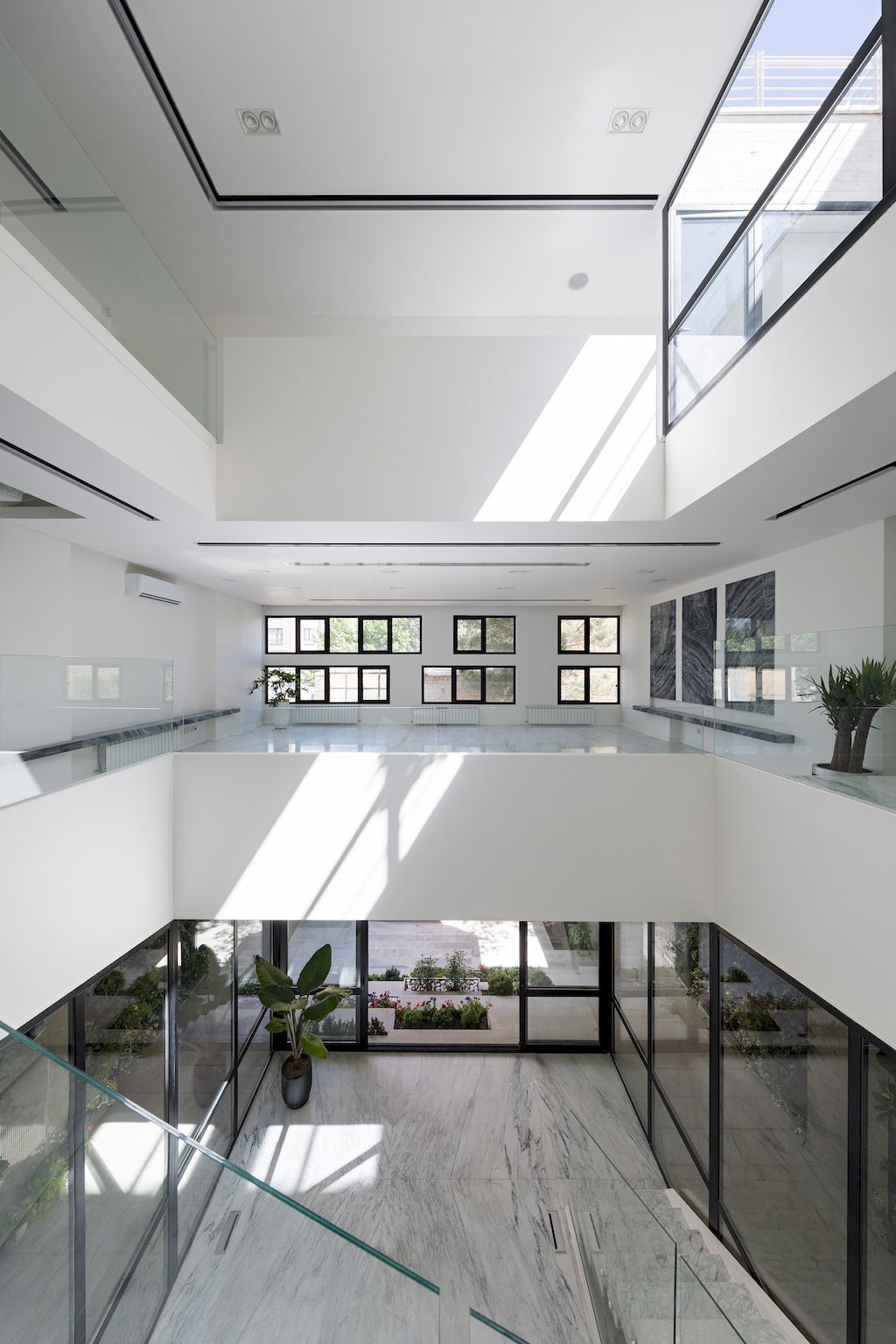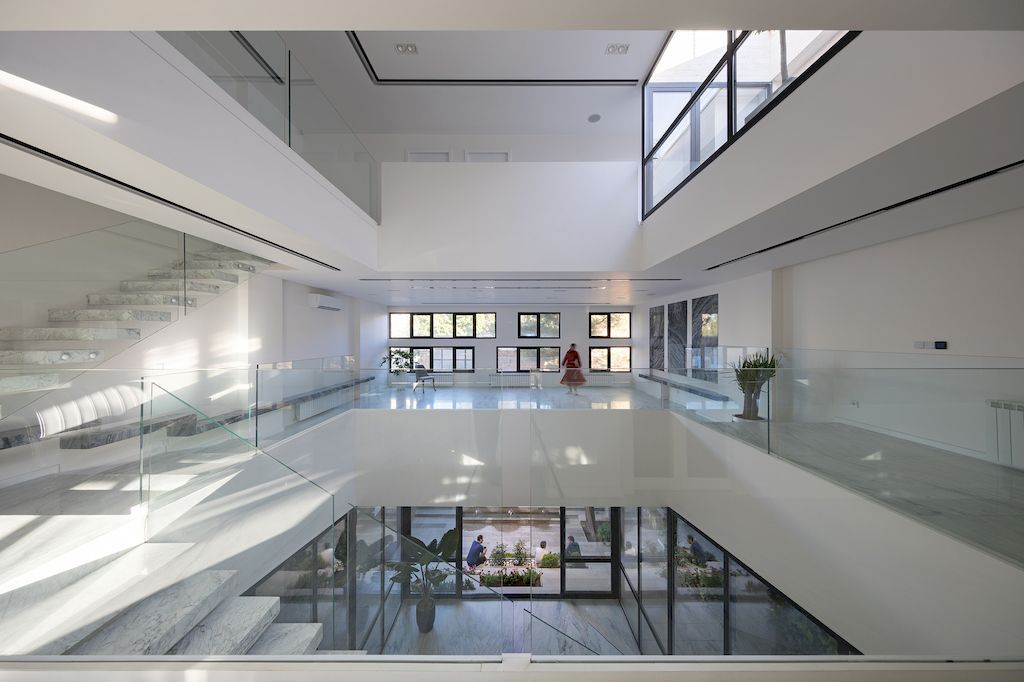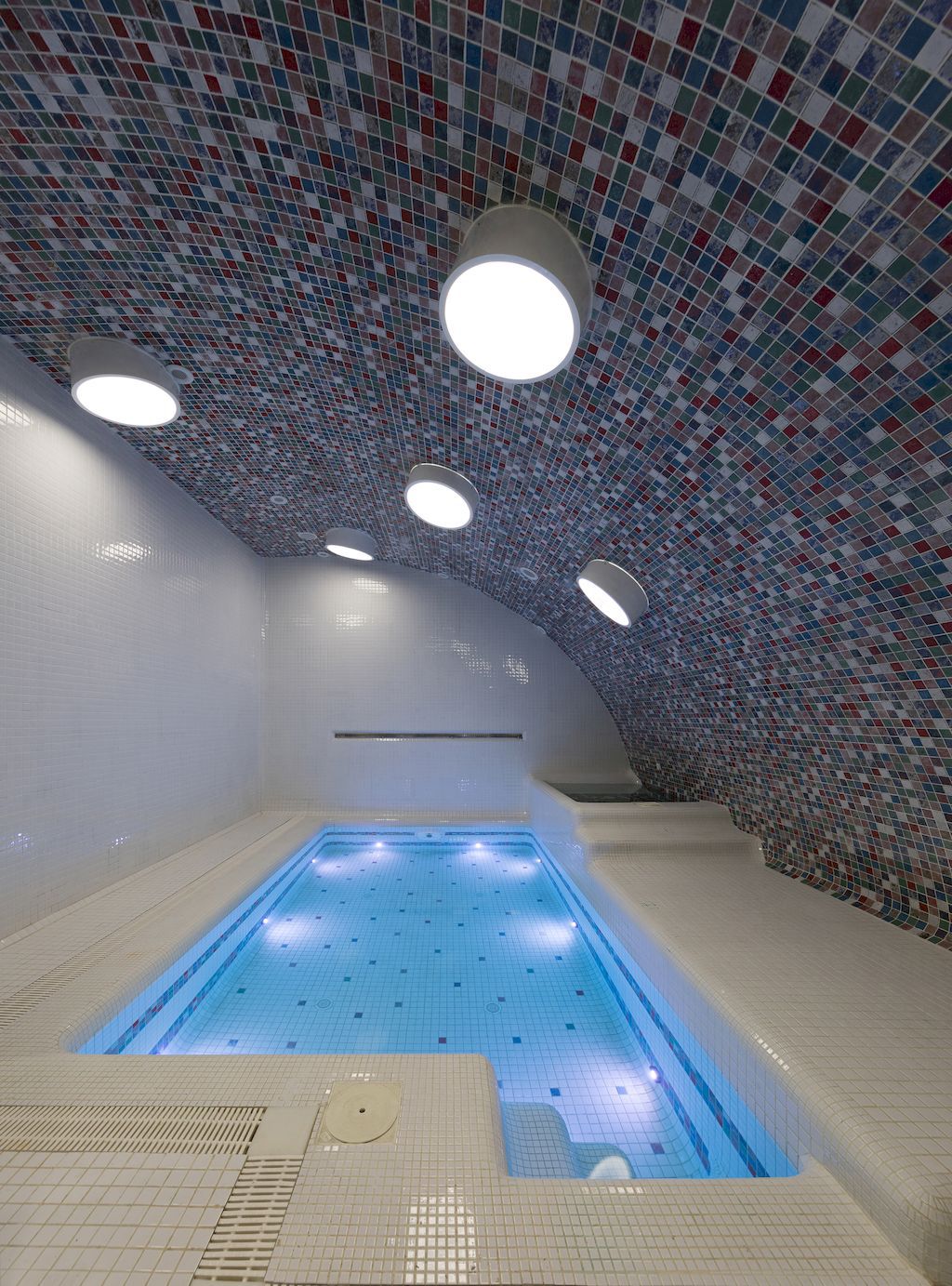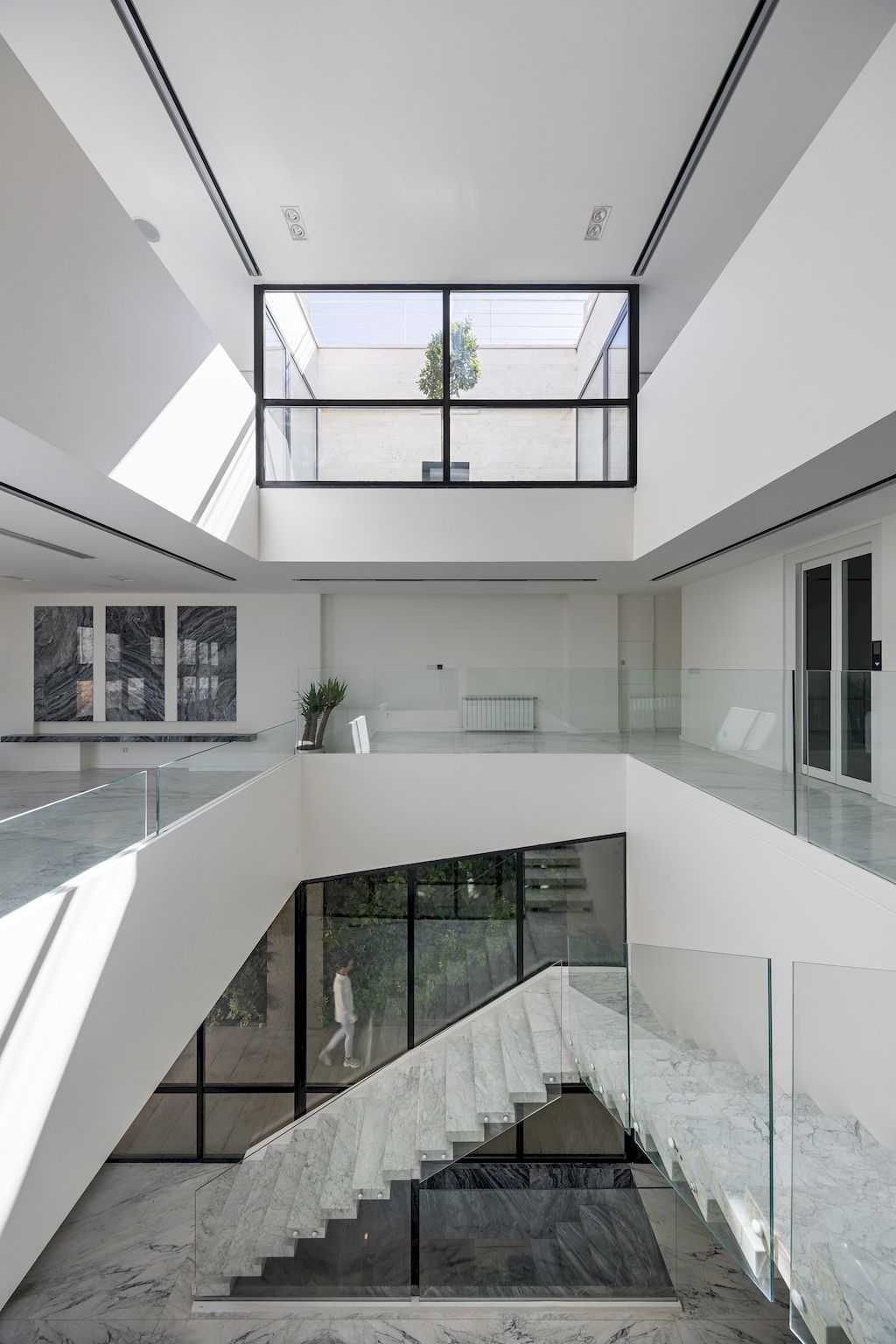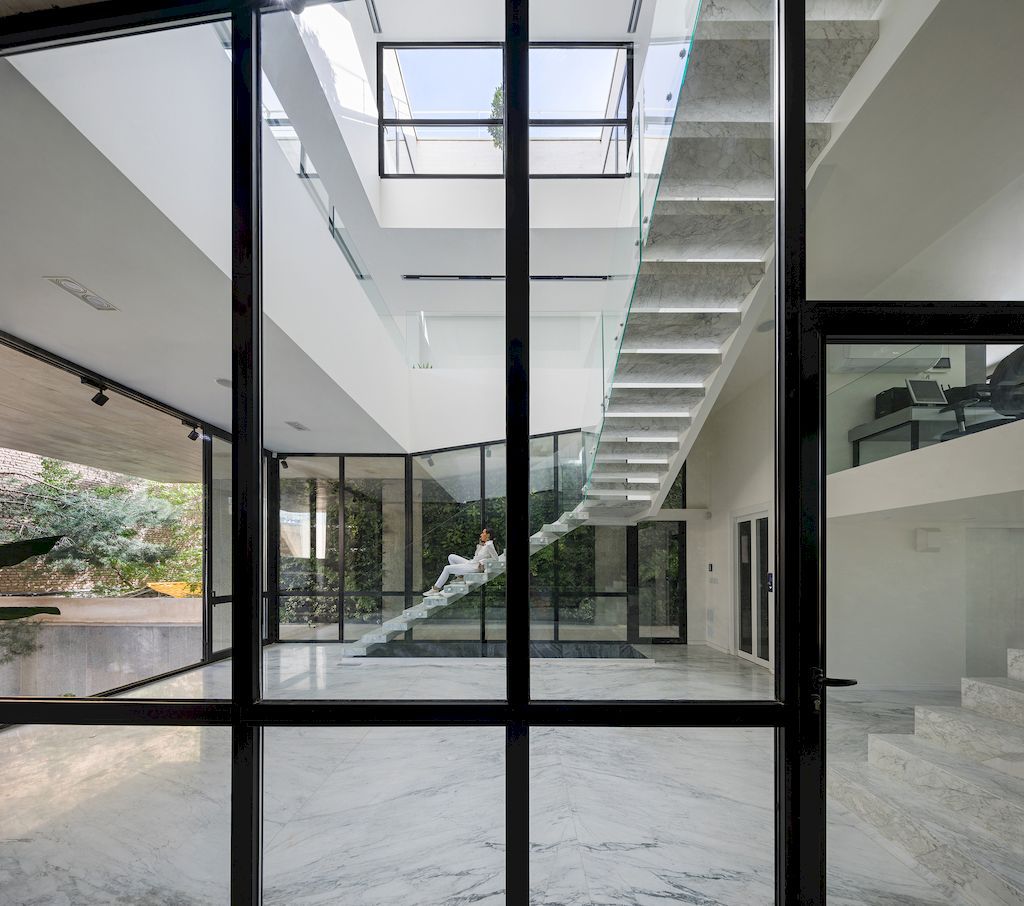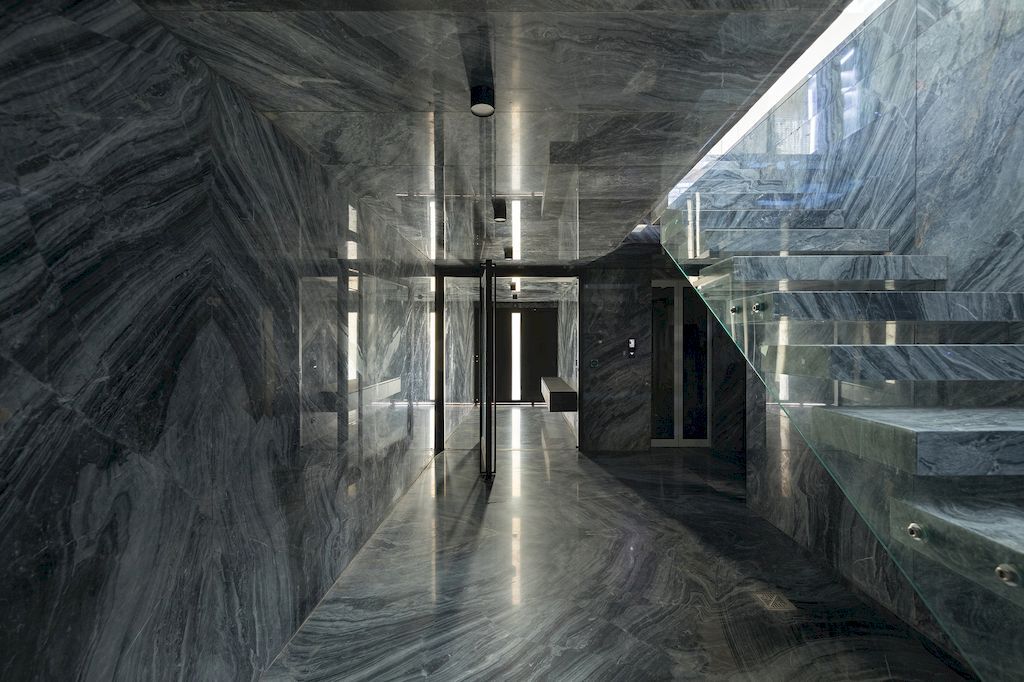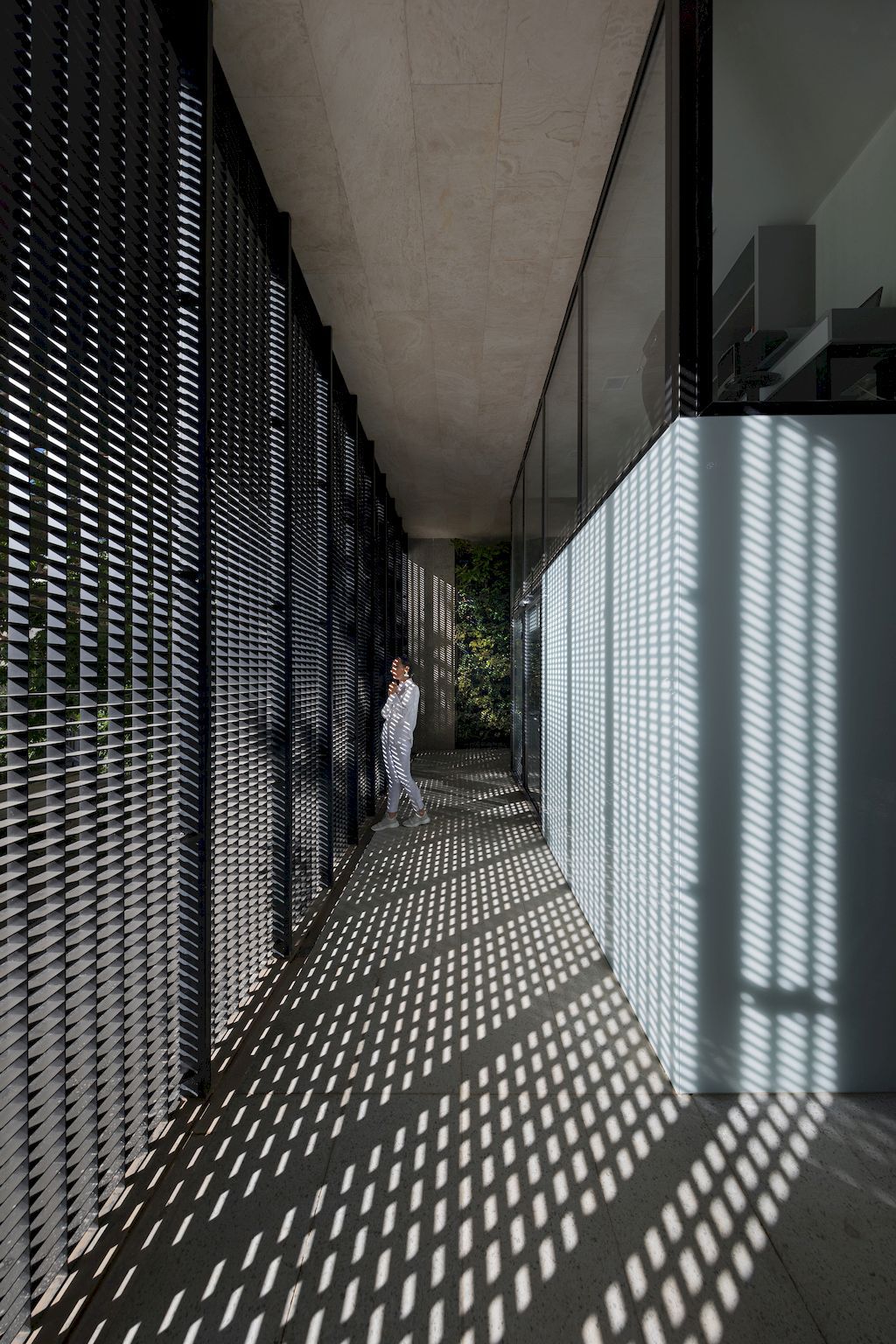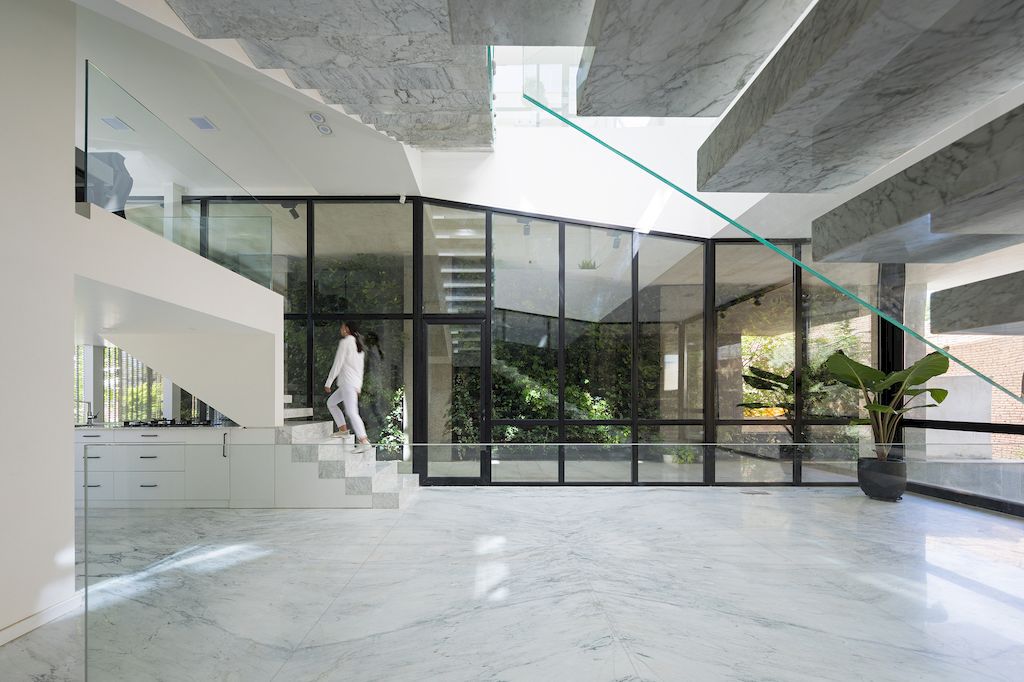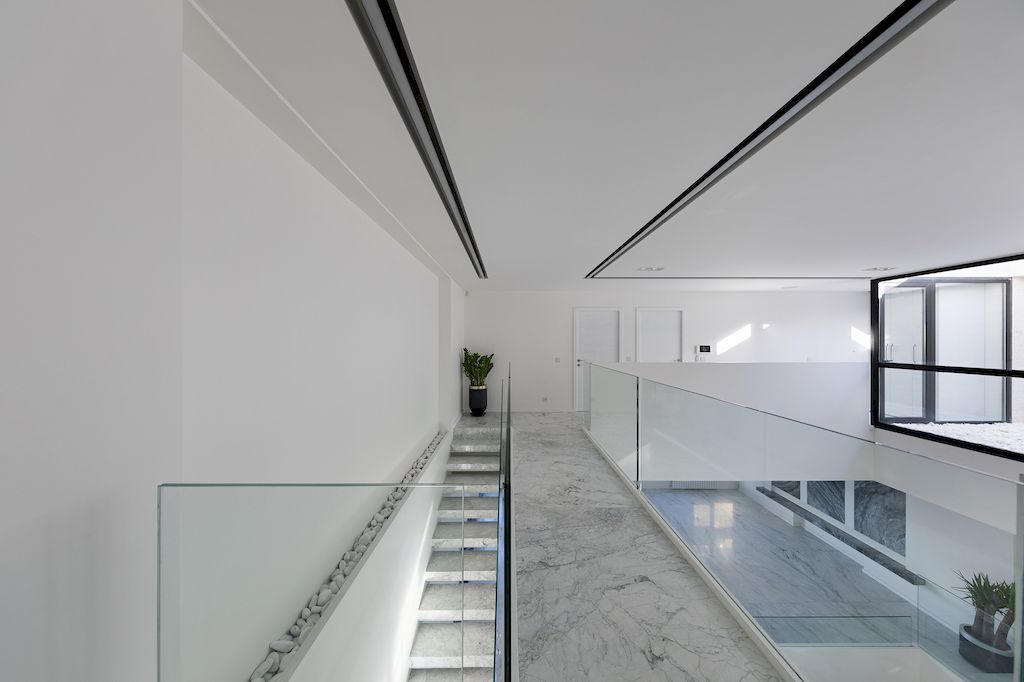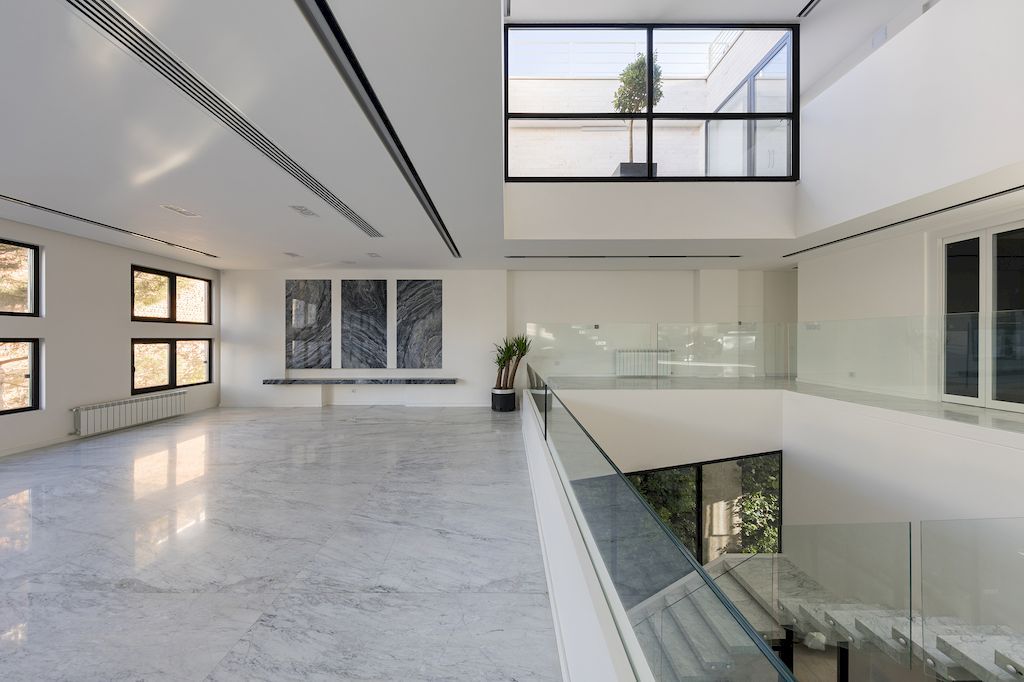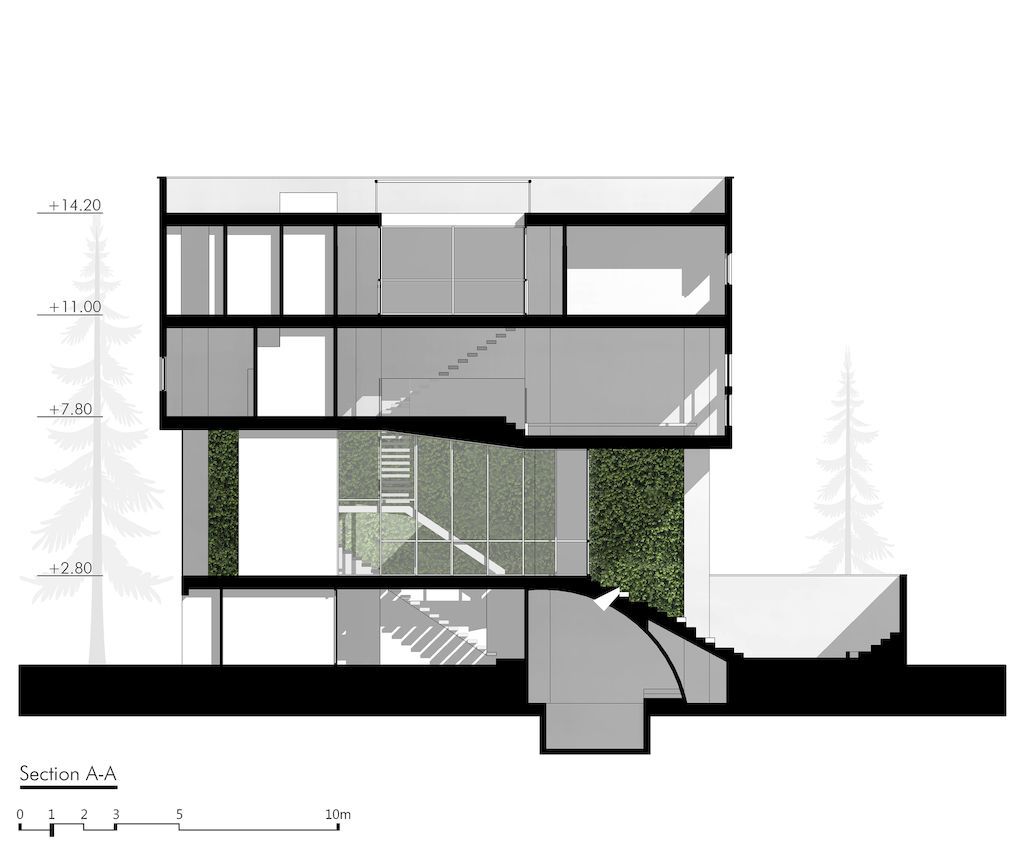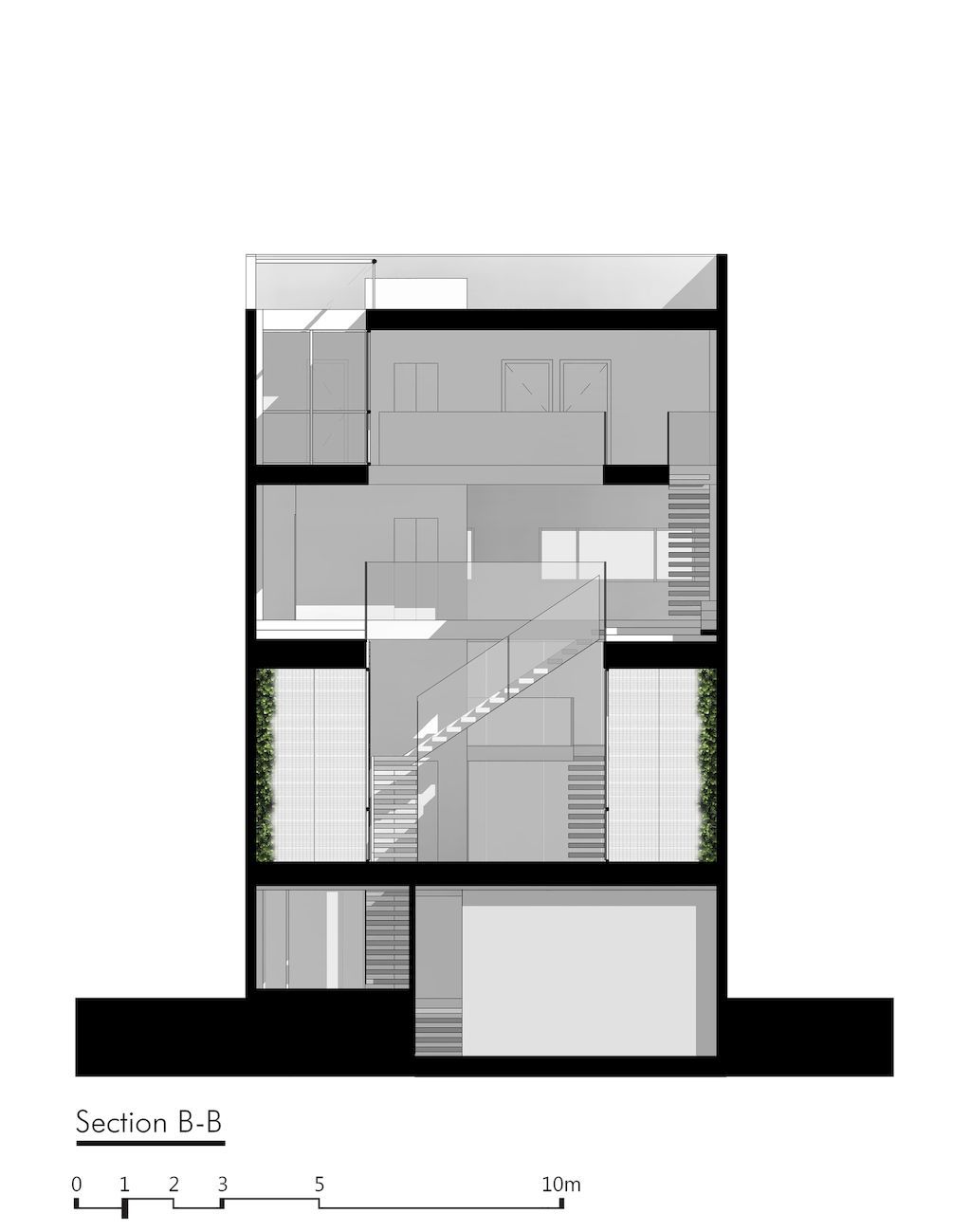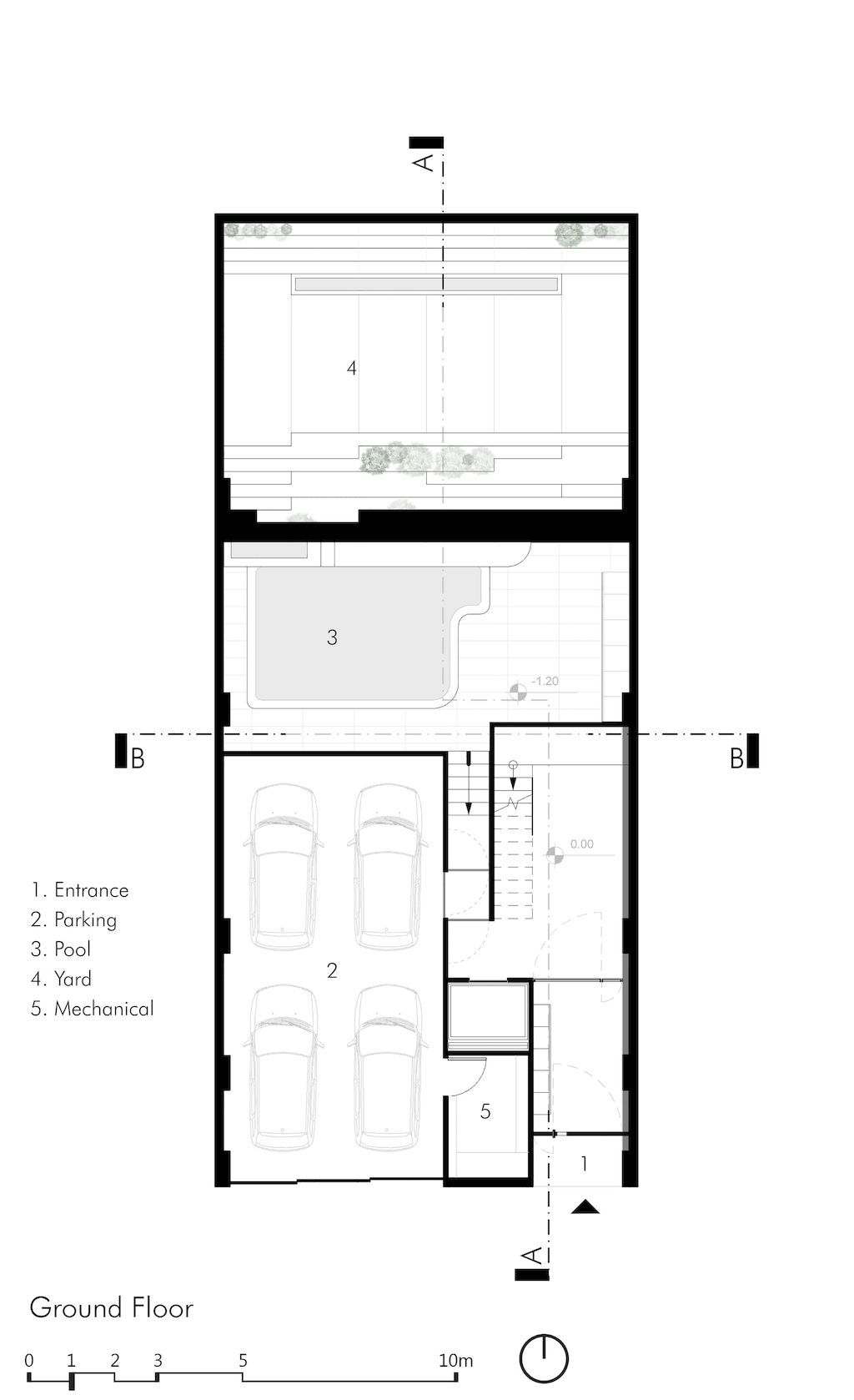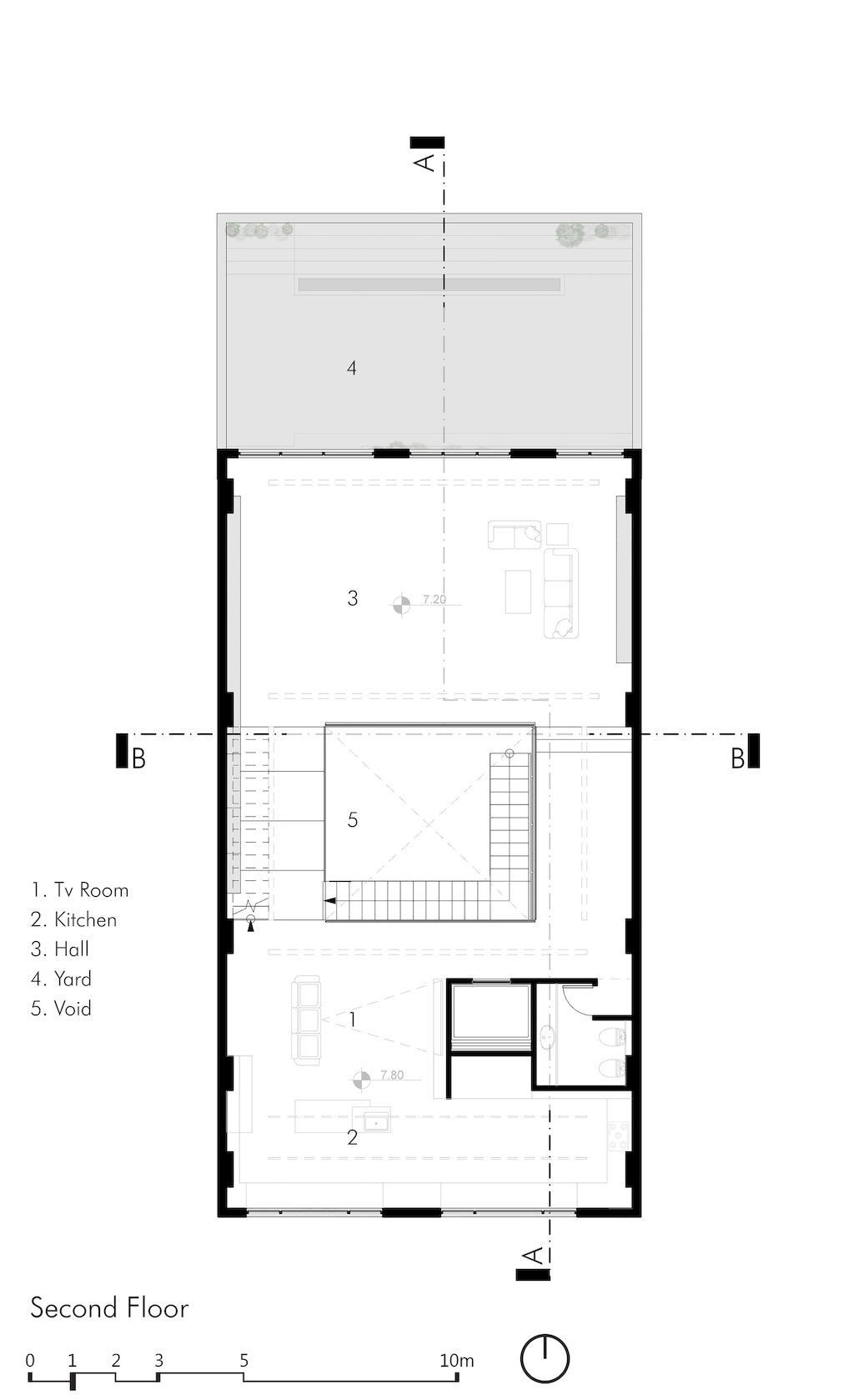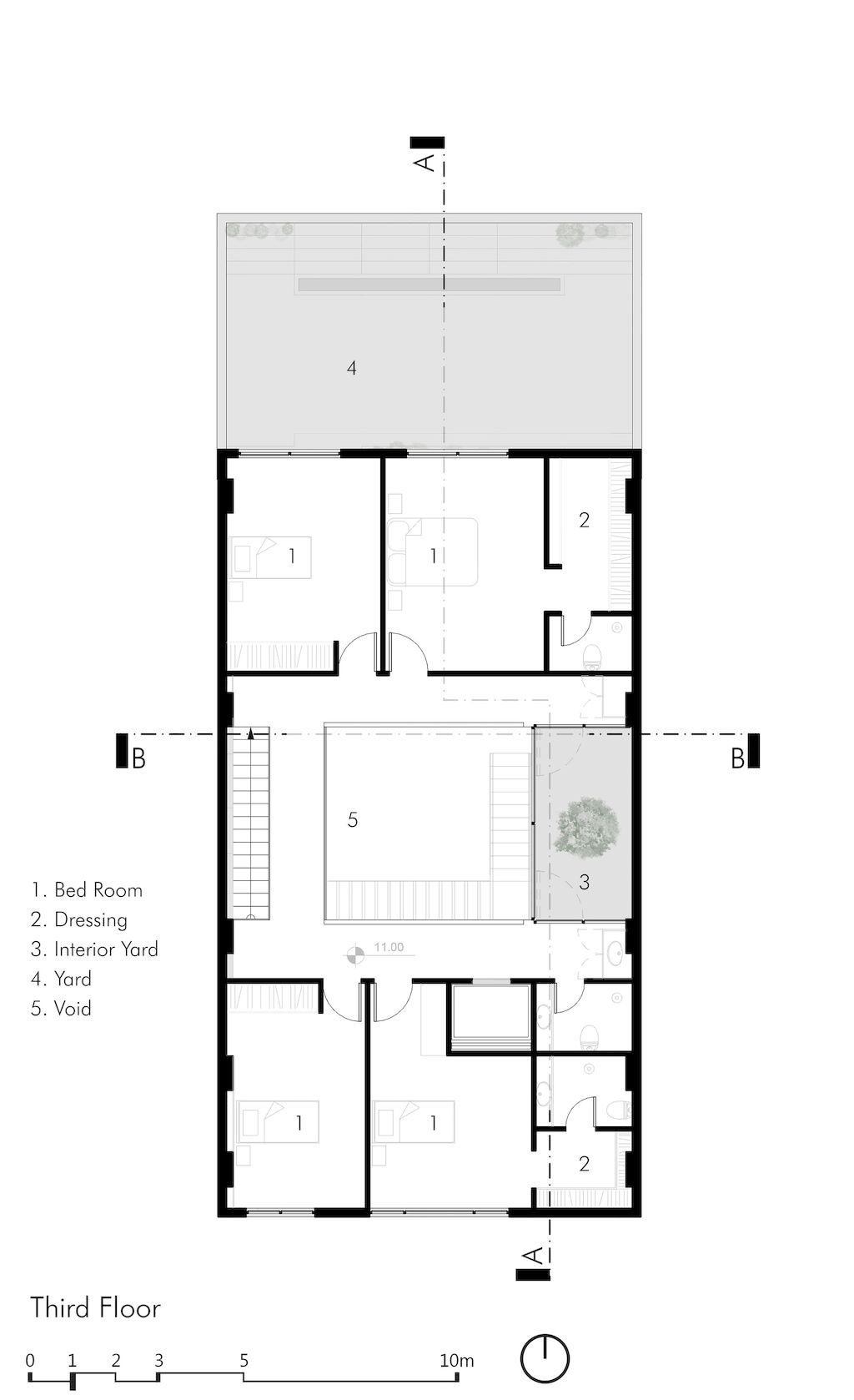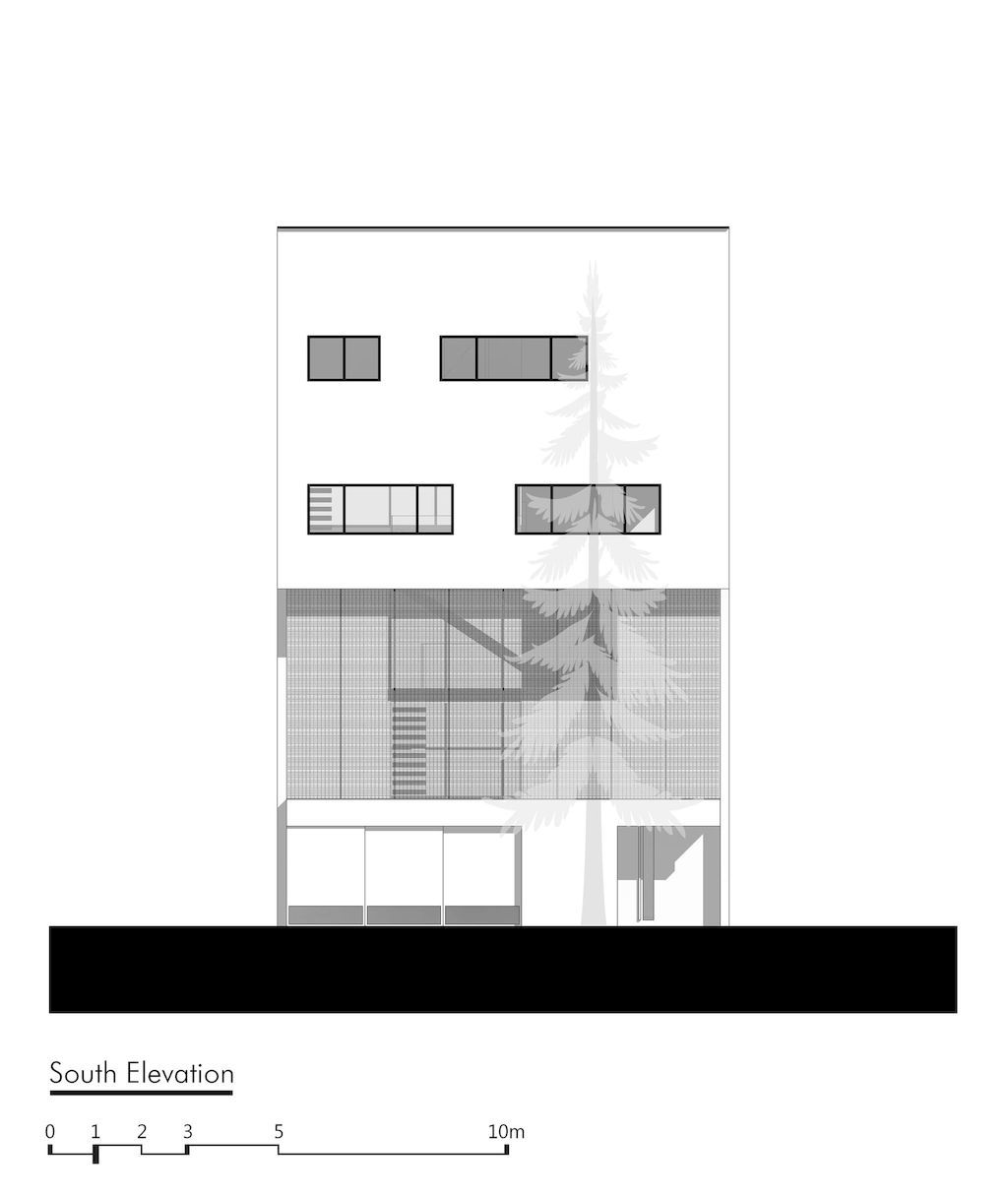 The Outside-in House Gallery: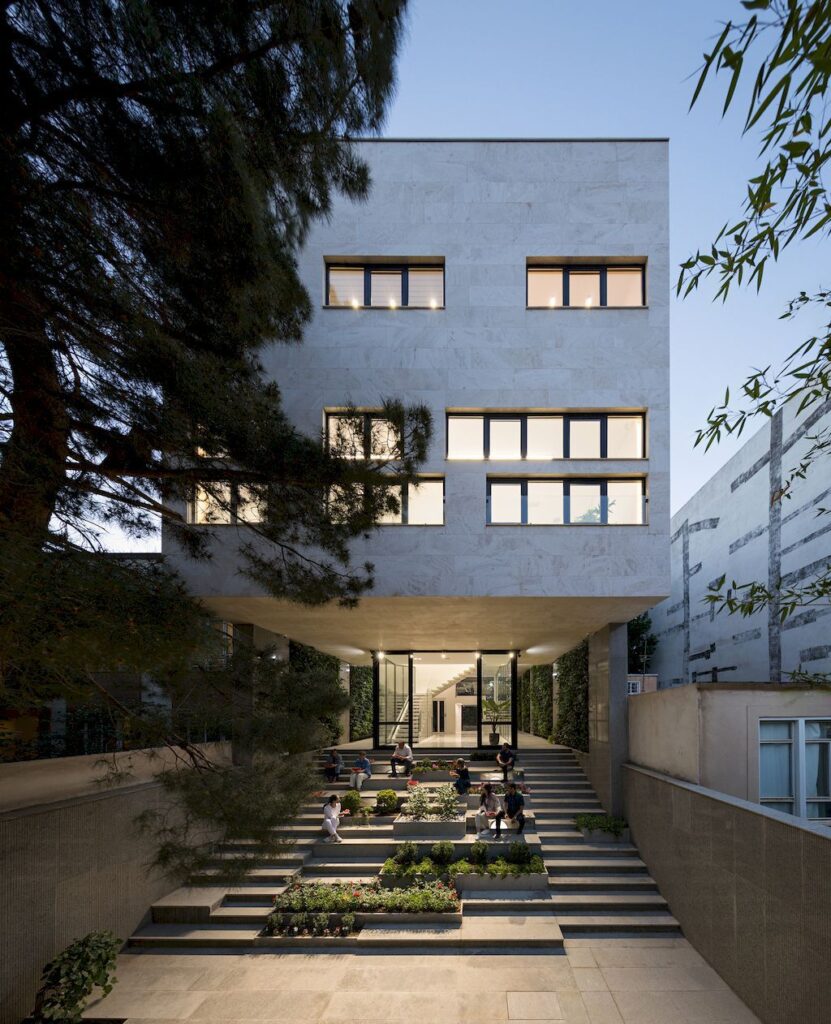 Text by the Architects: The spatial element of the yard in Iranian architecture has long been a central issue and the main factor in the organization of houses. The porous texture and the old central courtyard of the city of Hamedan have been replaced by the Infill system dictated by the master plan in about fifty years which the yard It is not a central issue; reusing the yard as an organizing principle has always been a challenge for a number of Iranian architects. In southern houses, especially in small plots of land, the yard mainly has only the role of capturing light and has lost its livability. This was our main issue for thinking about this project, and the central issue of this project started like this: how to make the yard, once again, one of the active living spaces in these types of houses?
Photo credit: Mohammad Hassan Ettefagh | Source: MA Office
For more information about this project; please contact the Architecture firm :
– Add: 4th Floor, Iranian Tower, Bein-on-Nahrian, Hamedan, Iran
– Tel: 09881 3837 3007
More Projects in Iran here:
---