Date of Publishing:
Pivot Slide House designed by 180 Degrees Design + Build as per the owner's desire to remodel their rather ordinary tract ranch house. But the features the owner required weren't going to fit in the existing footprint and the amount of structural renovation needed to build higher wouldn't be cost effective. They wanted a home that was open and naturally lit but also wanted privacy from their nearby neighbors. Hence, 180 Degrees Design + Build worked with the owners to build a new house on their property of 15 years, more than doubling the square footage and providing a number of courtyards of various sizes and orientations.
The house named Martinek House, also knowed as Pivot Slide House, because of the glass doors that privot and slide open to connect inside and outside. This home for a family with 4 members, includes 3 bedrooms and 3 1/2 bathrooms. From the street, the modern residence composed as a series of parallel walls. From front the back: Gabions walls define the carport and entrance. Also, concrete block walls are at the front of the house, a stucco coverred wall on the second floor pops up.
The home is simple in its architectural character, employing exposed CMU and an abundance of glazing at the internal courtyards. Even though the house is taller and deeper than its neighbors, it respects the setbacks, with only the canopy inserted in the front yard. This house is basically a U-shape arrangement with a courtyard and pool at the centrer. In addition to this, there is a smaller entry courtyard between master bedroom and exercise room. Also, the second storey shades the pool and couryard, an important feature in the desert.
The Architecture Design Project Information: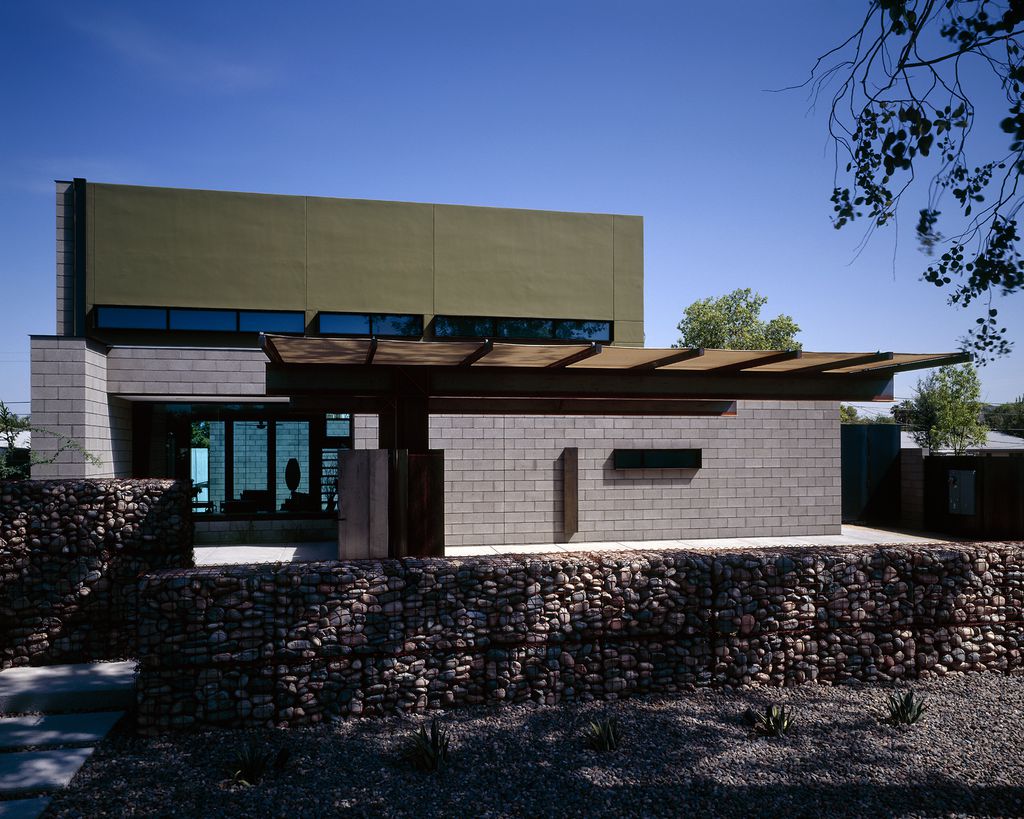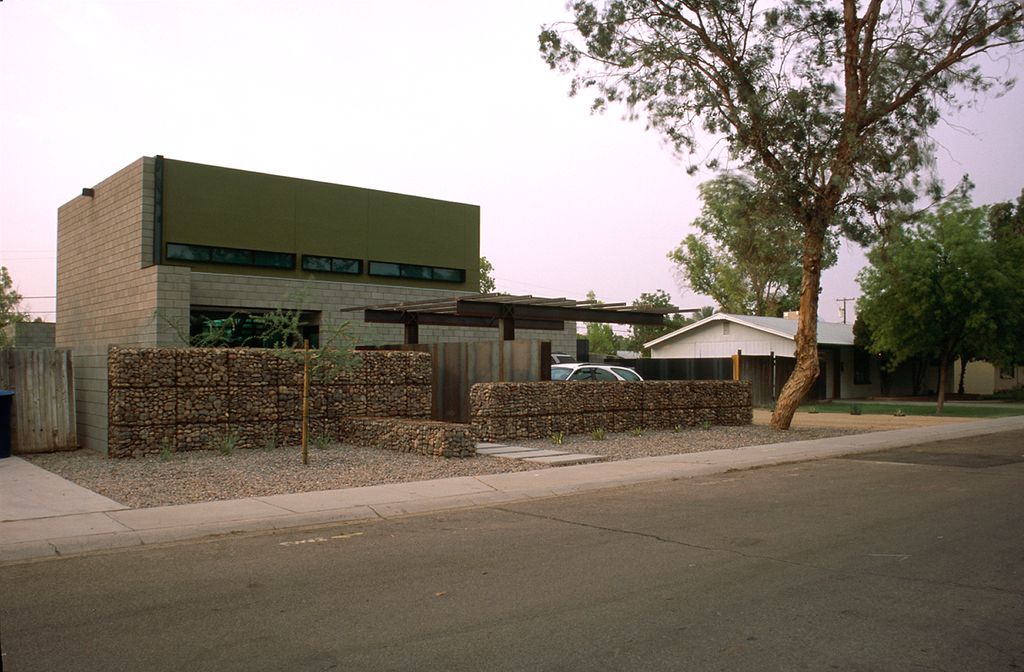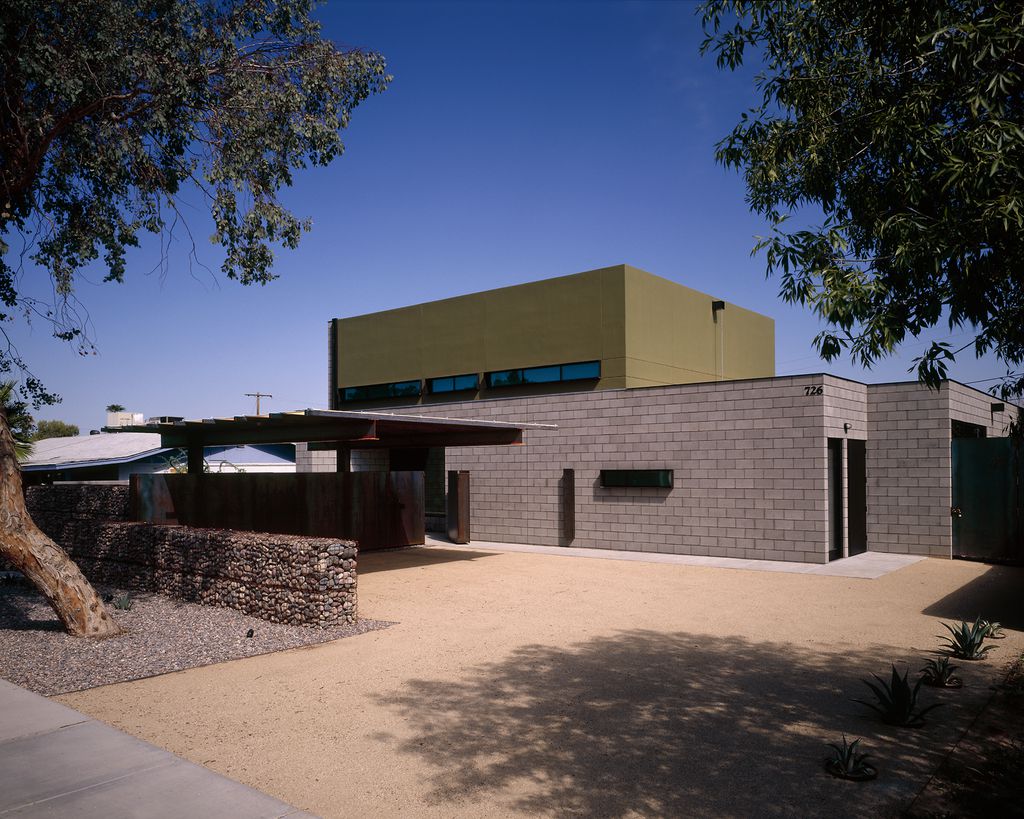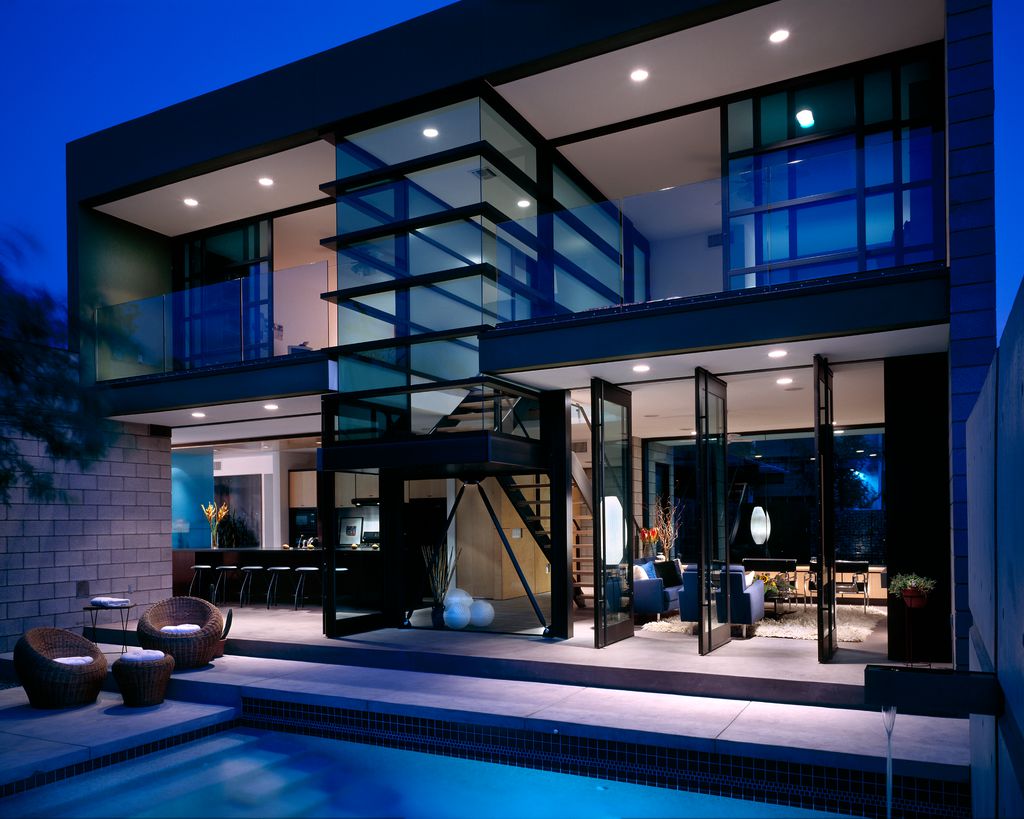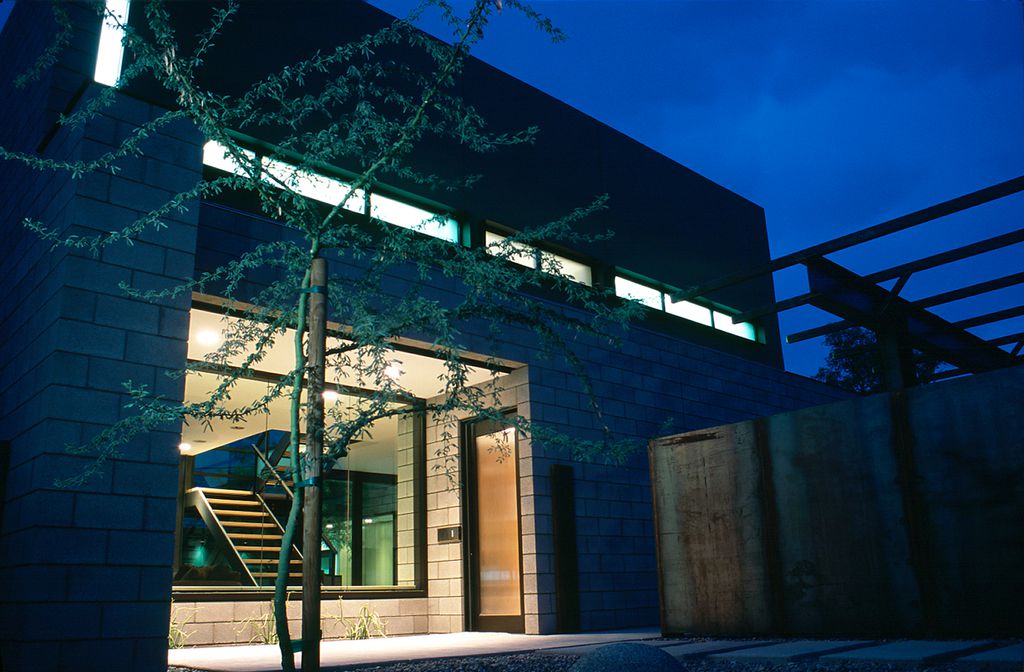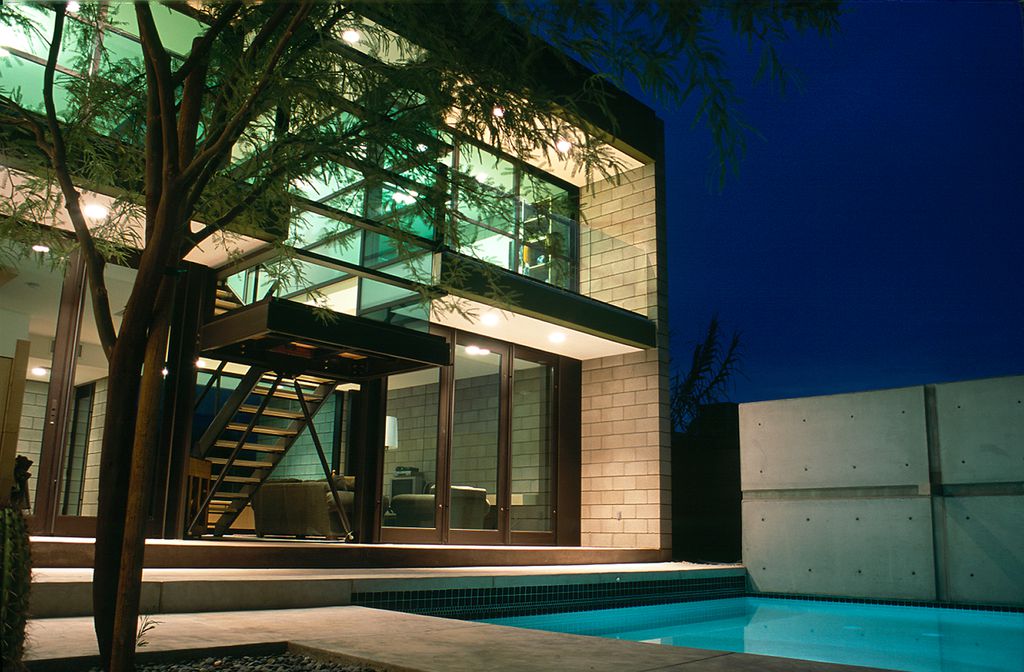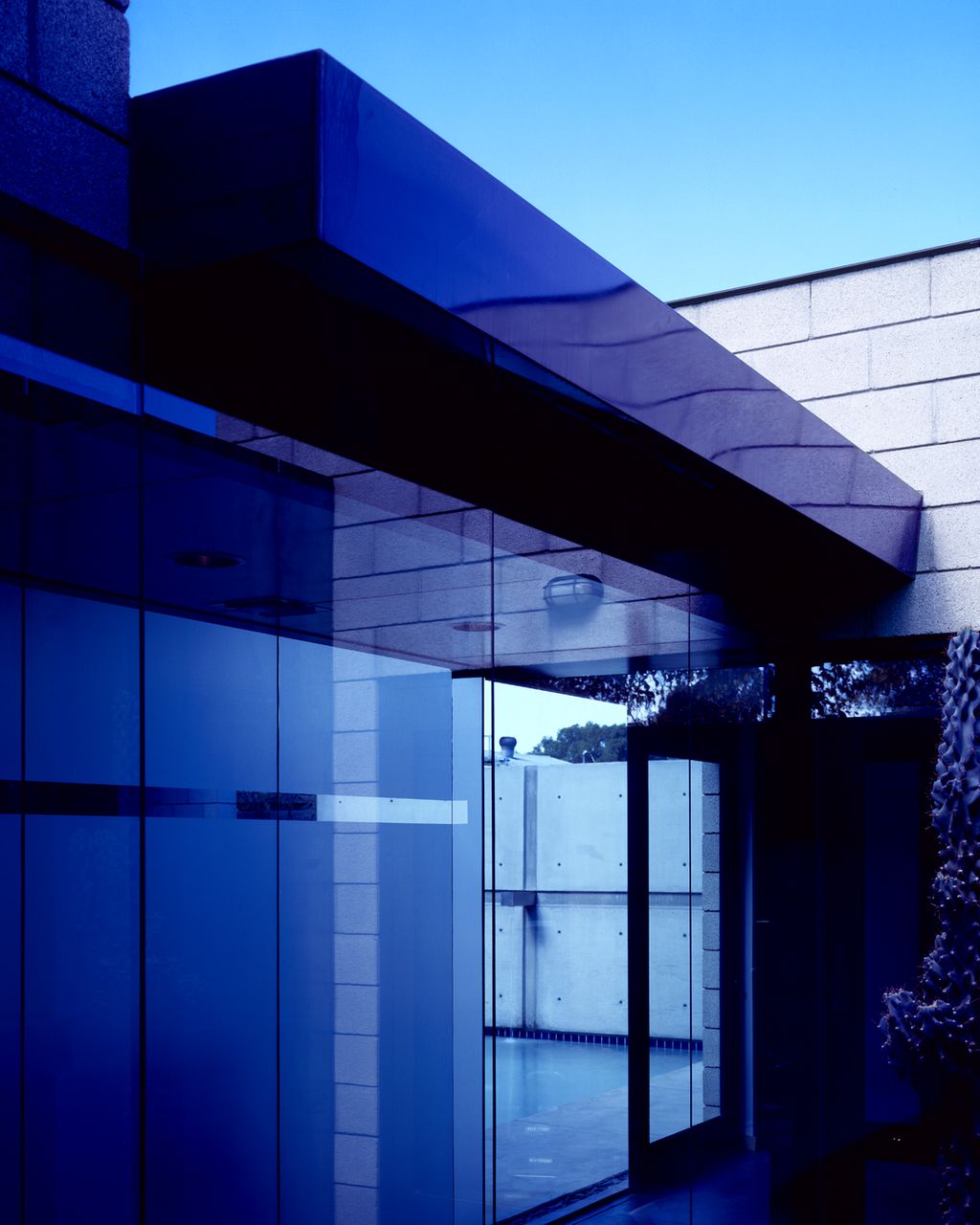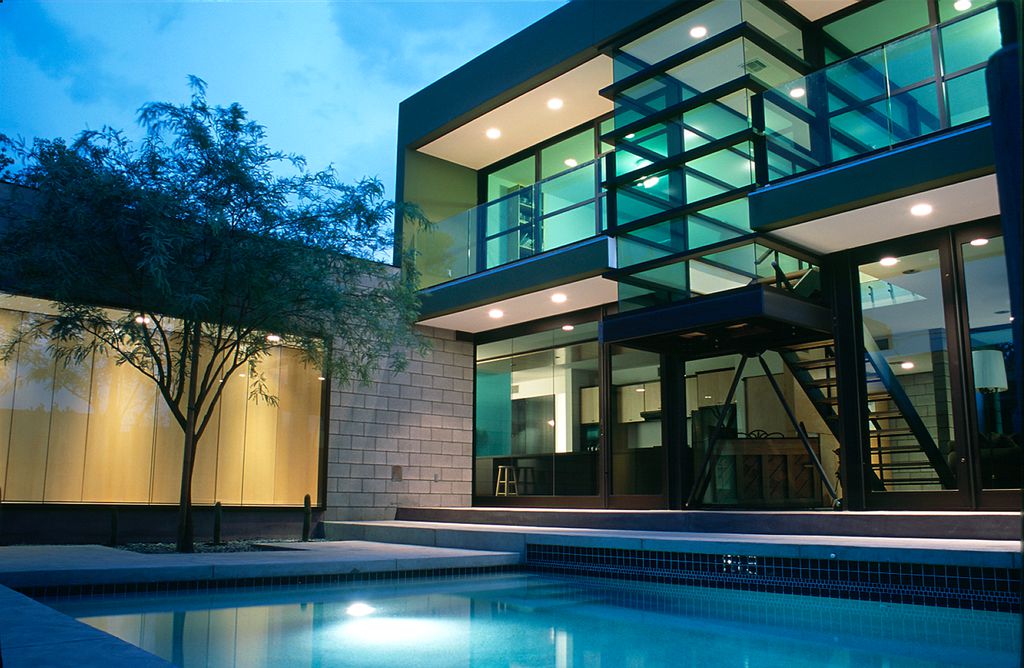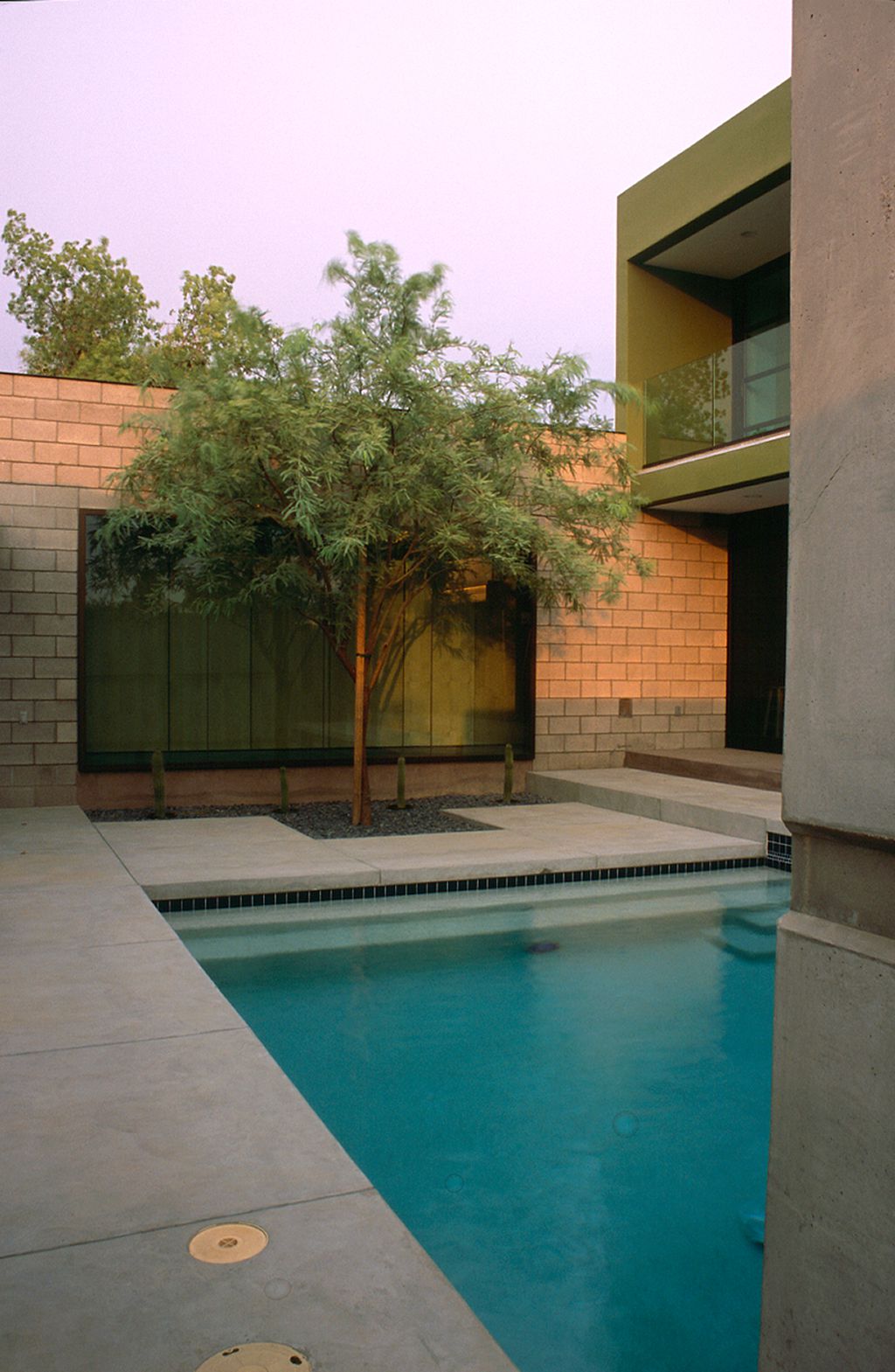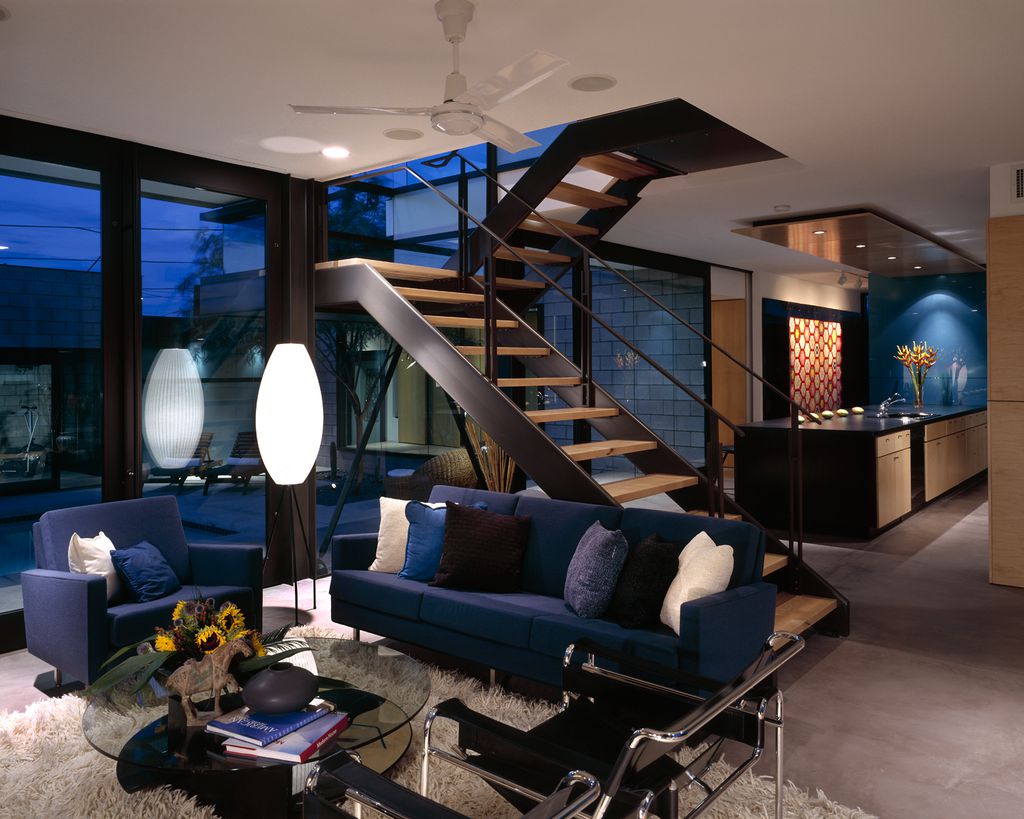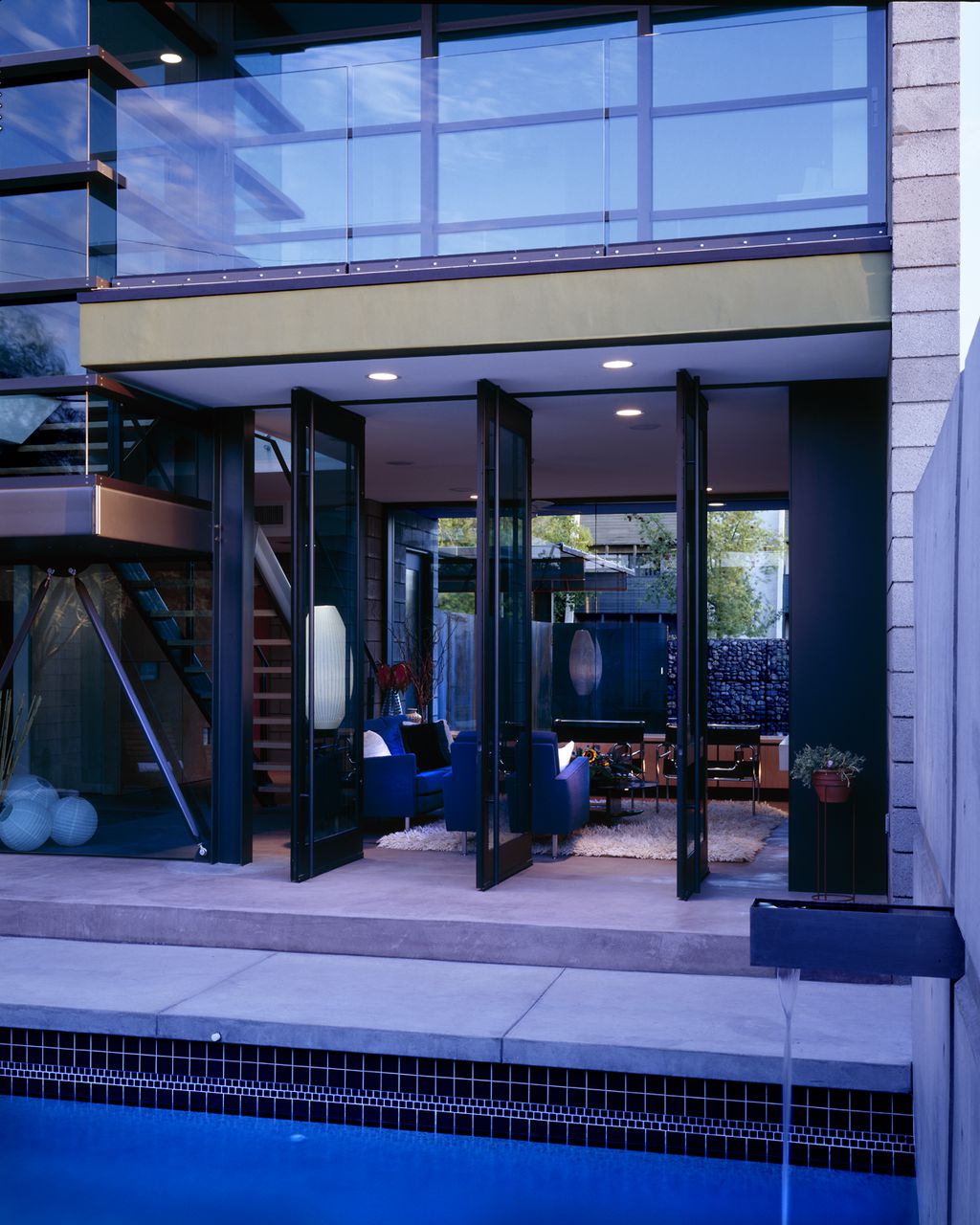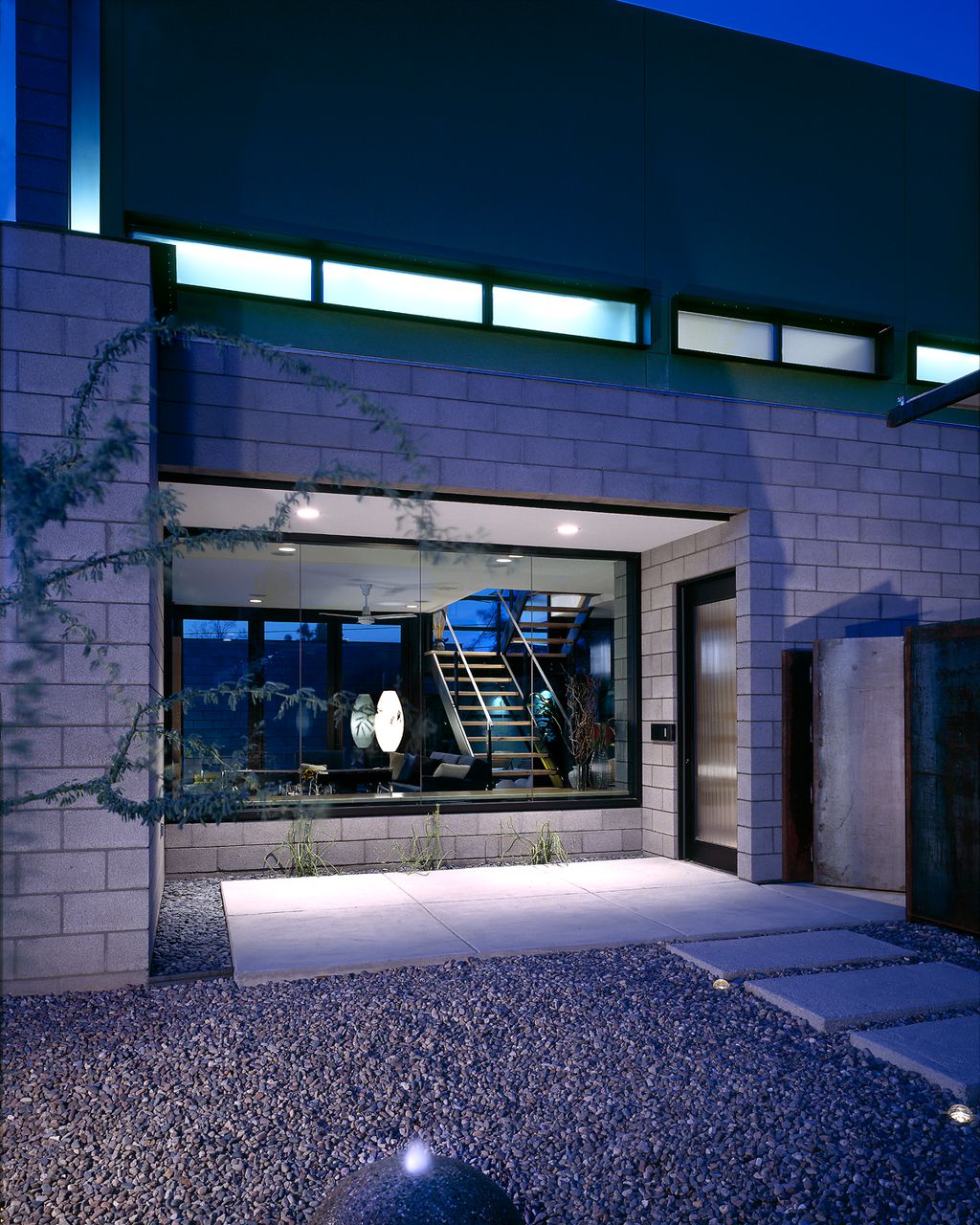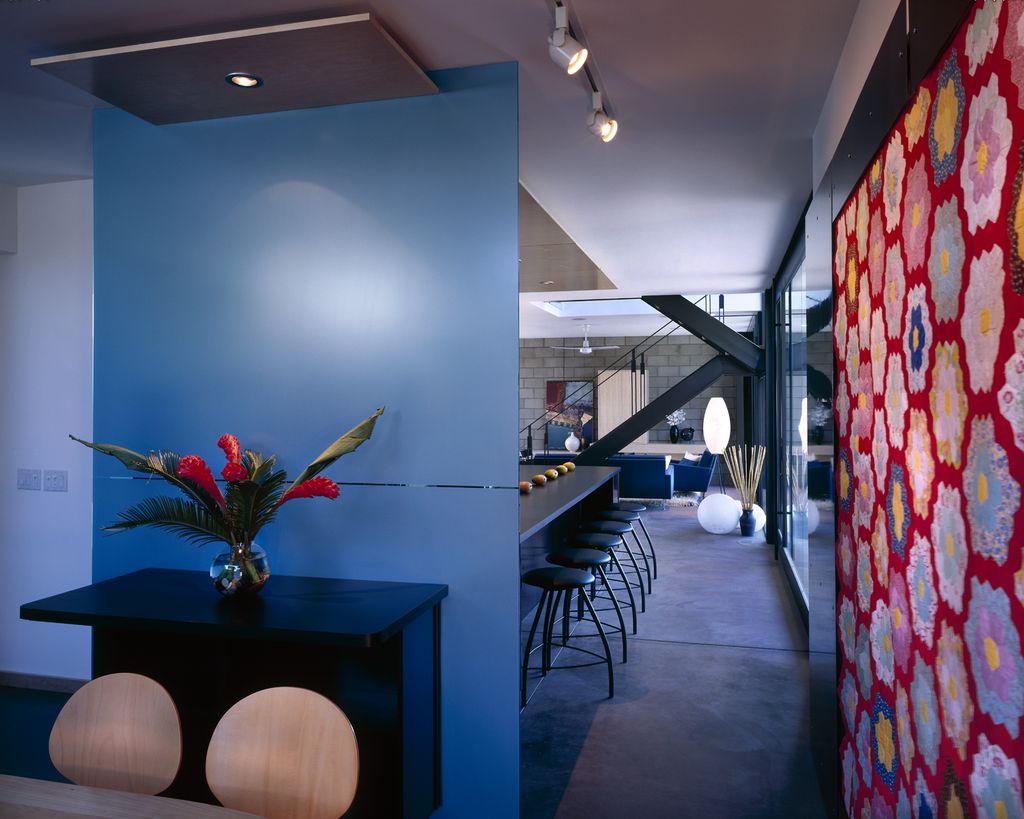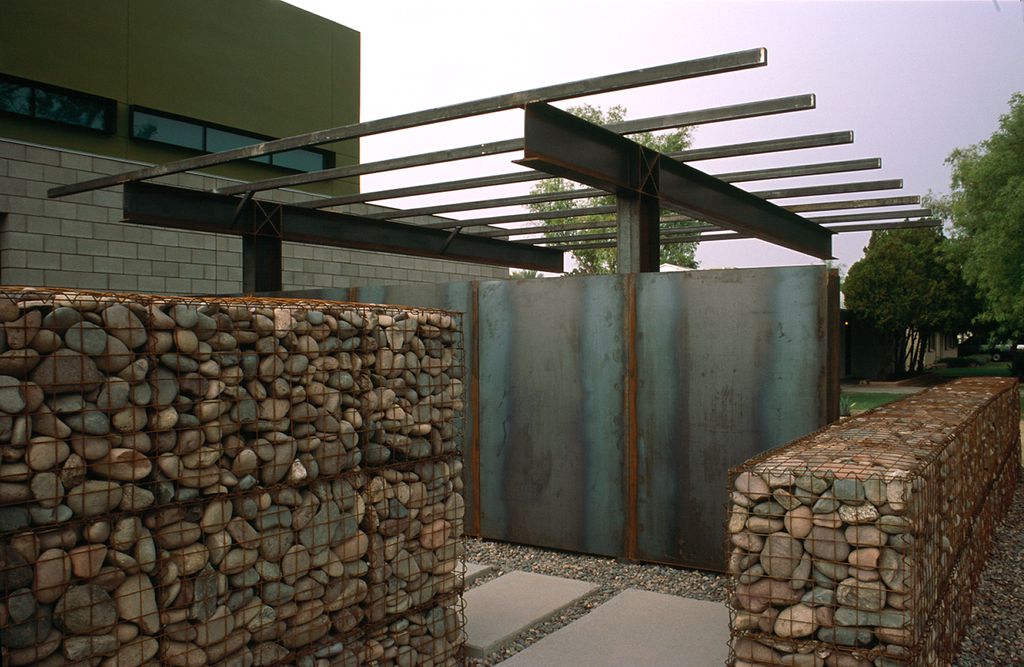 The Pivot Slide House Gallery:
Text by the Architects: 180 Degrees Design + Build were approached by the Martinek family that after having lived in Tempe for the better part of 15 years, decided to re-build on their same lot, seeking to increase their livable square footage from 1,500 sf to 3,200 sf, add a swimming pool, private courtyard and covered parking area. On a lot of only 7,340 sf, their needs resulted in a courtyard style home that wraps the entire lot. Current zoning laws were in conflict with the design of the home, and two use permits and seven variances were granted.
Photo credit: Jim Christy| Source: 180 Degrees Design + Build
For more information about this project; please contact the Architecture firm :

– Add: 4955 N 7th Ave, Phoenix, AZ 85013, United States
– Tel: +1 602-288-0138
– Email: [email protected]
More Tour of Houses in United States here:
---