Date of Publishing:
Architecture Design of this Private island Home – Mahuika House
Description About The Project
Private island home named Mahuika House designed by famous firm Daniel Marshall Architects located on scenic Waiheke Island in the Hauraki Gulf of New Zealand, sits isolated, far off the main road at the end of a beaten 'goat track'. Indeed, blending into the black of the bush, Mahuika embraces the theatricality of its natural environment. Faced with a challenging site, Daniel Marshall Architects used the unique context to infuse Mahuika with a sense of legend and soul, crafting a secluded home with a fiery past.
The clients were a family living abroad that commissioned to design a holiday home that included a 20m pool as they wished to form a connection back to their native Aotearoa. Hence, response of the designer to their new house was to orientate the length of the project alongside the ridge line in parallel to the coast, step down in a total of 4 levels. Also, the bedrooms cascade down the hill while the main living pavilion sited where the Villa once stood.
Indeed, this home reflects images of the outdoors internally and externally. And function as both a witness to and canvas for the dramatic natural landscape. In the kitchen, a generous whole foods storage system meets the requirements of the home whilst the sleek surface of Fisher & Paykel appliances reflects the view of the bush and sea. Further, respond to the client's request for a pool, the architects pushed the amenity to the edge of the site, boldly crafting the architecture of the home with a cantilever over it. The effect is a visually grand façade that also offers shade to a section of the pool.
The Architecture Design of this Private island Home Information: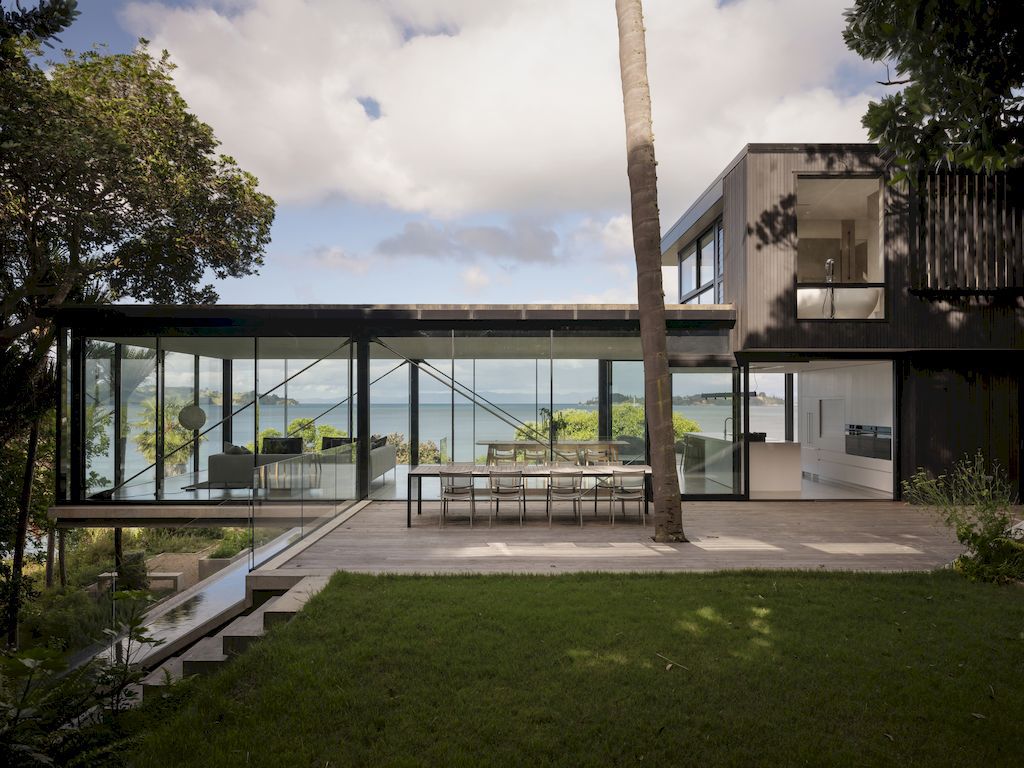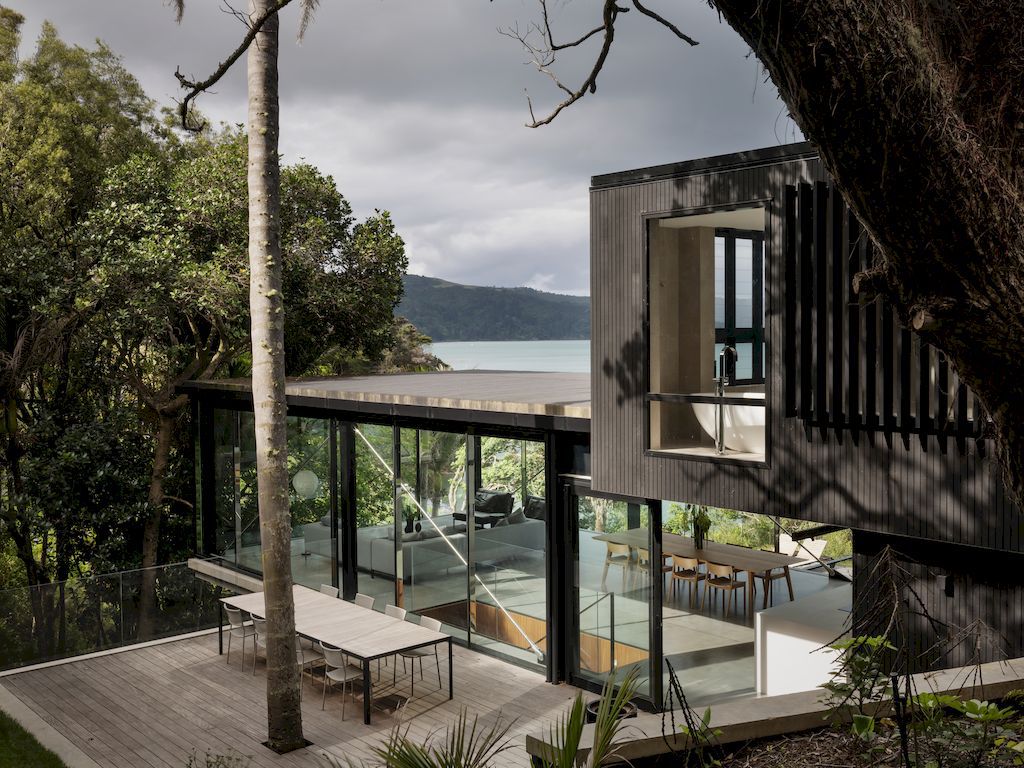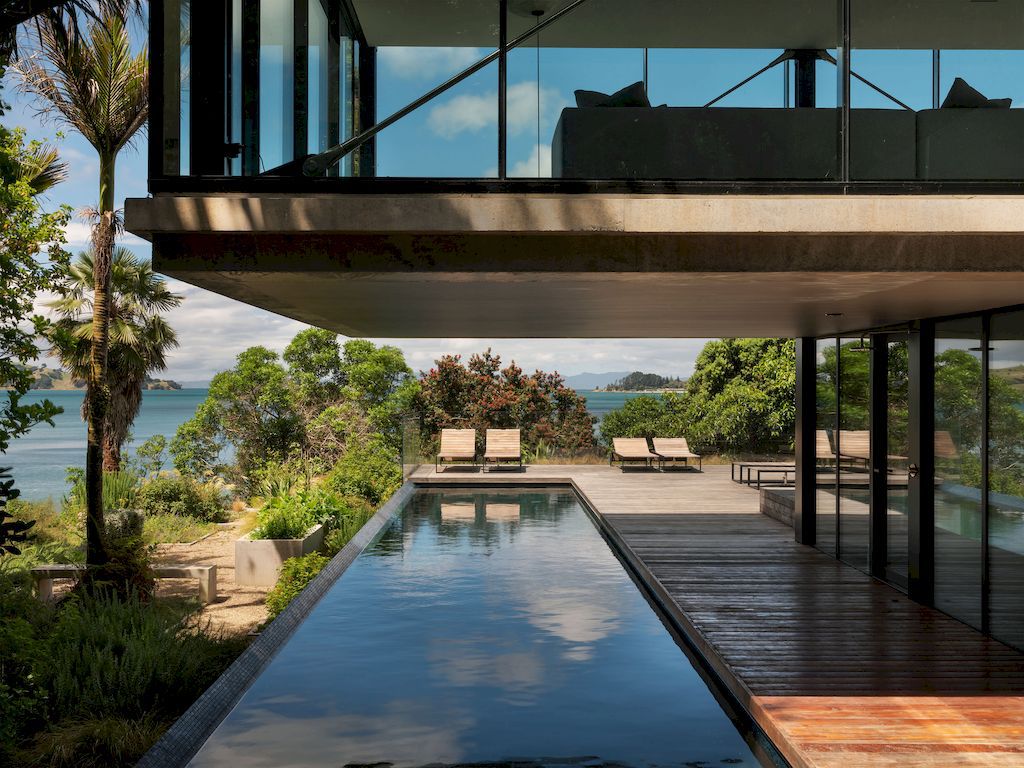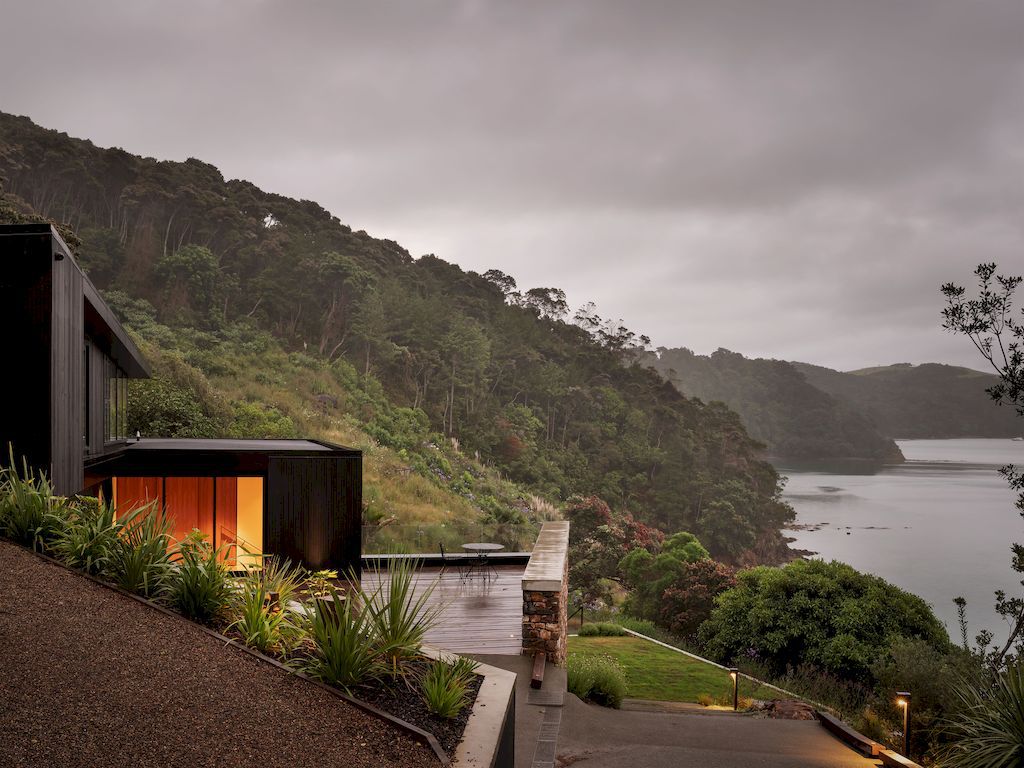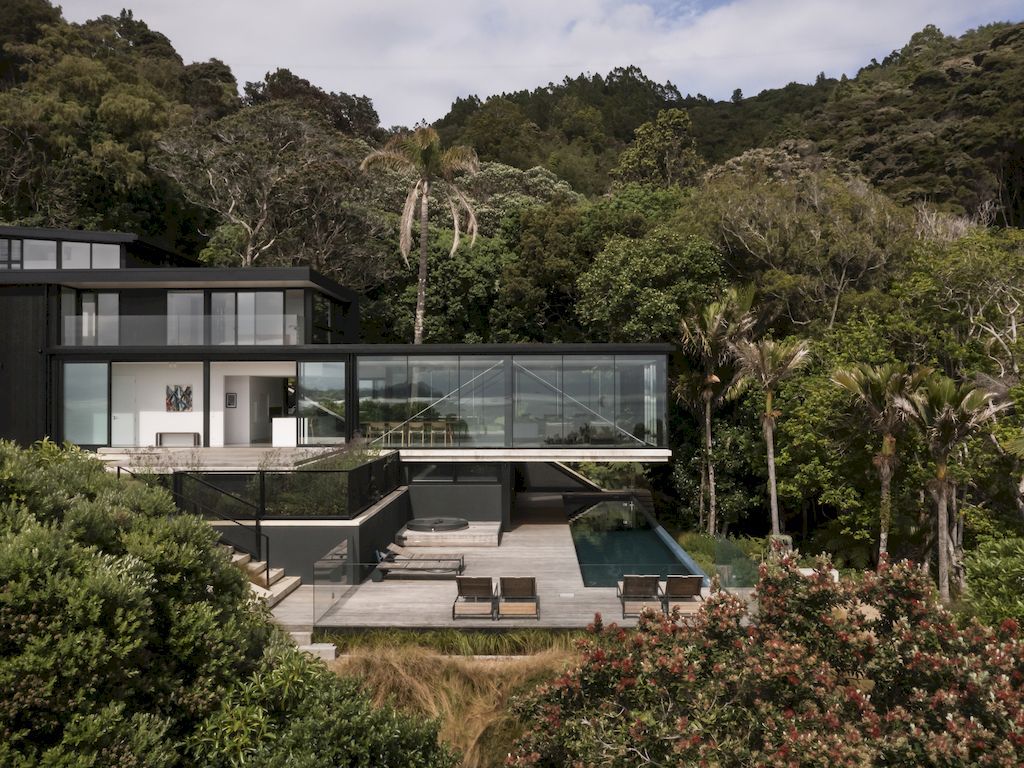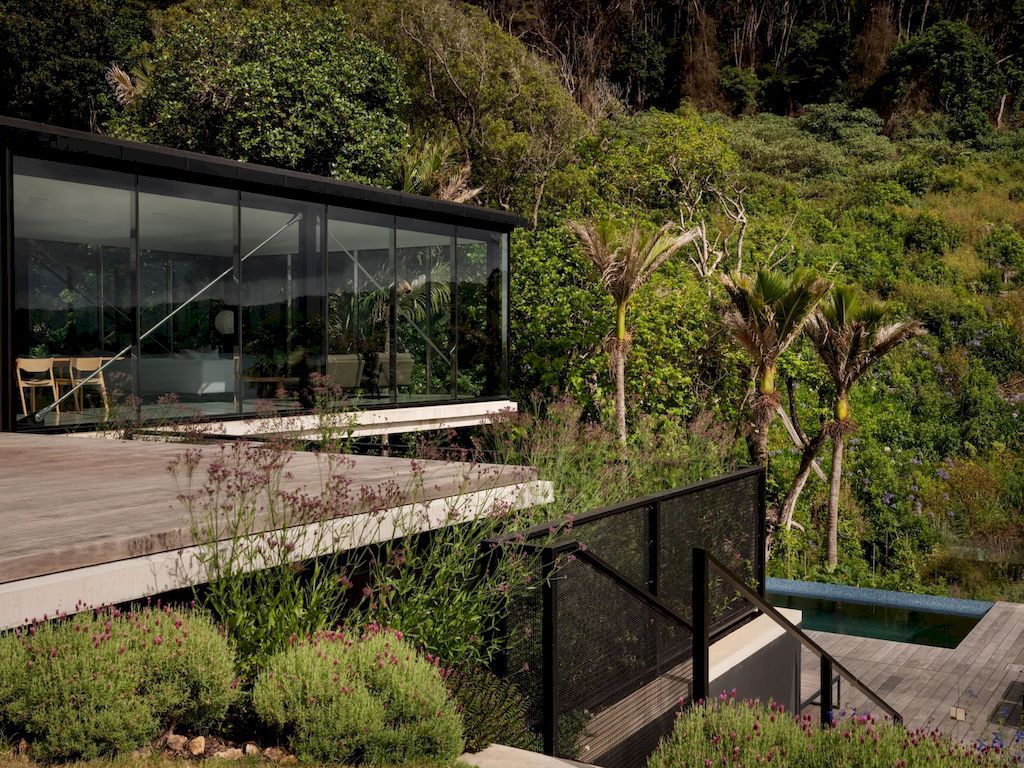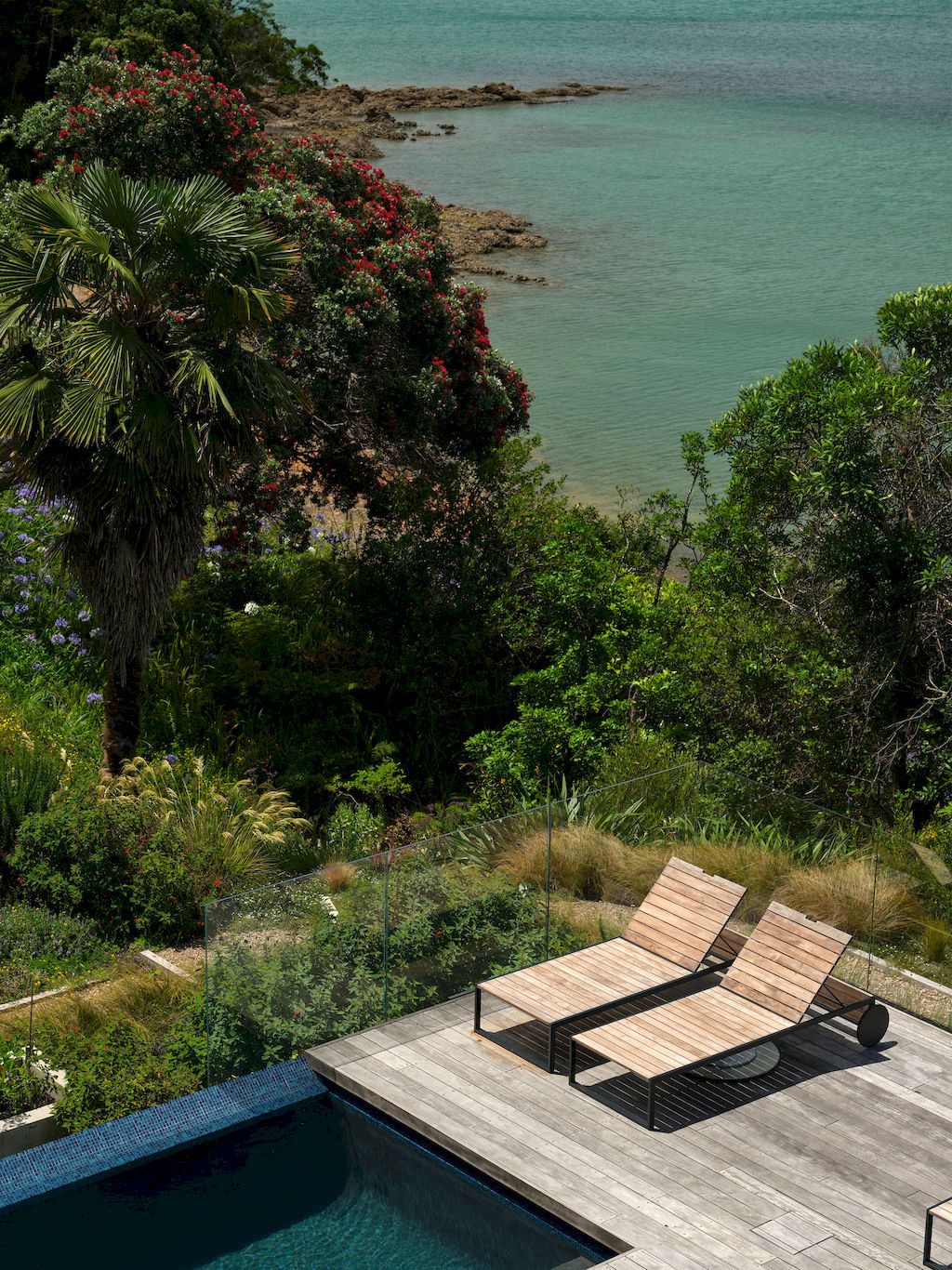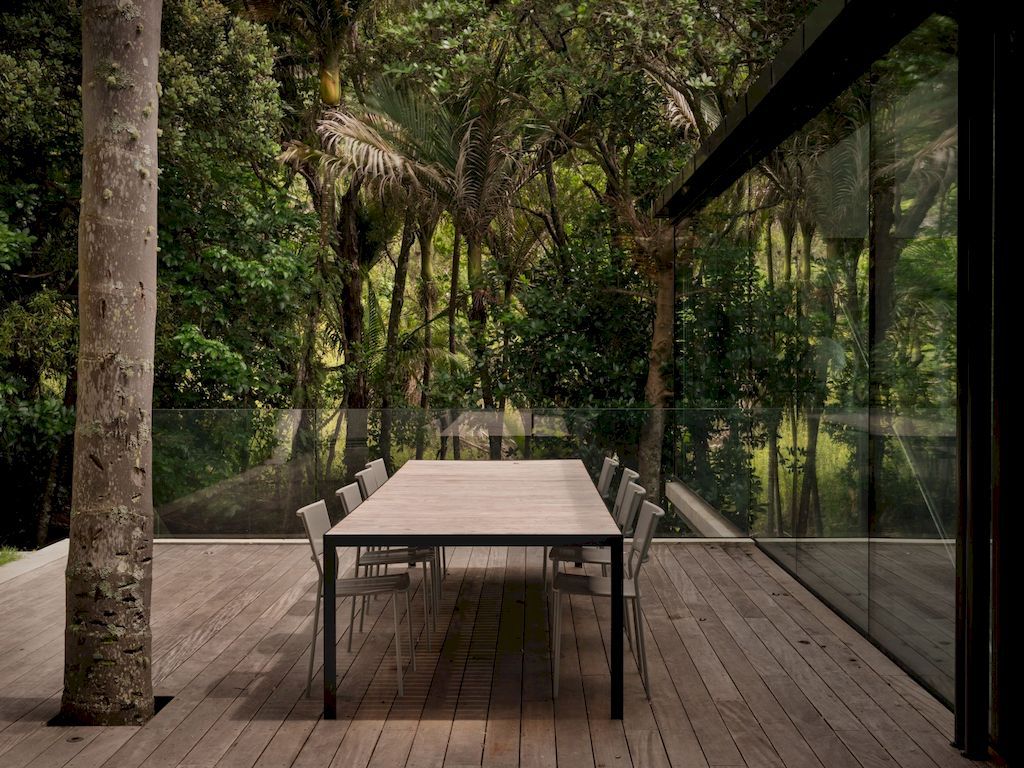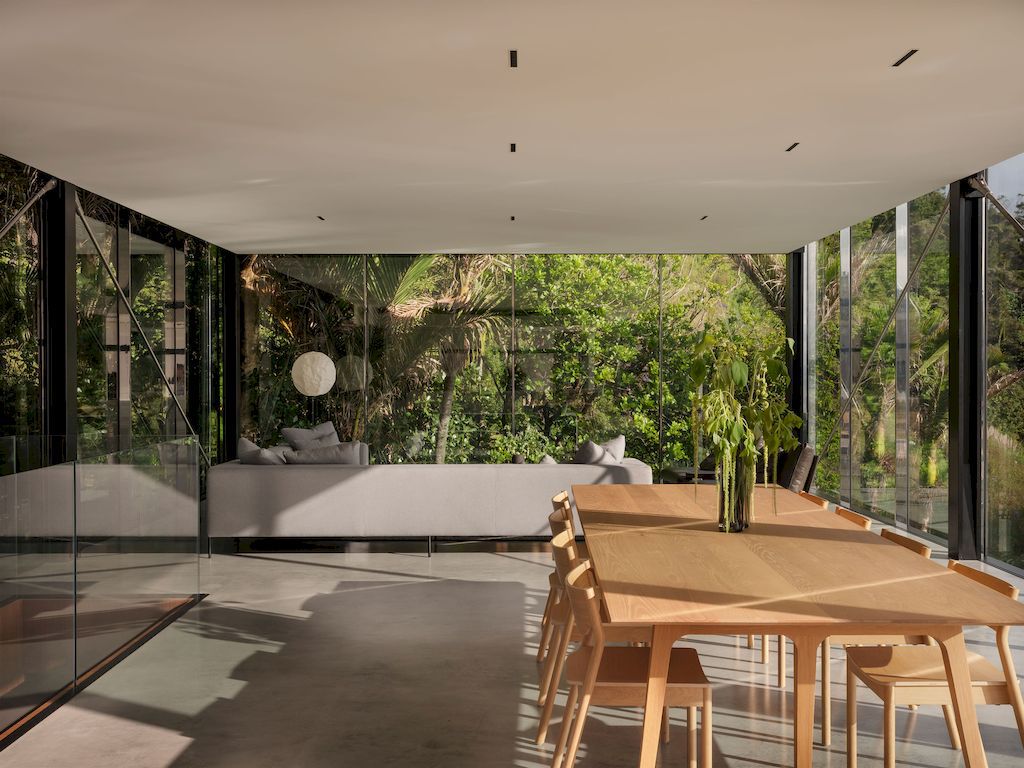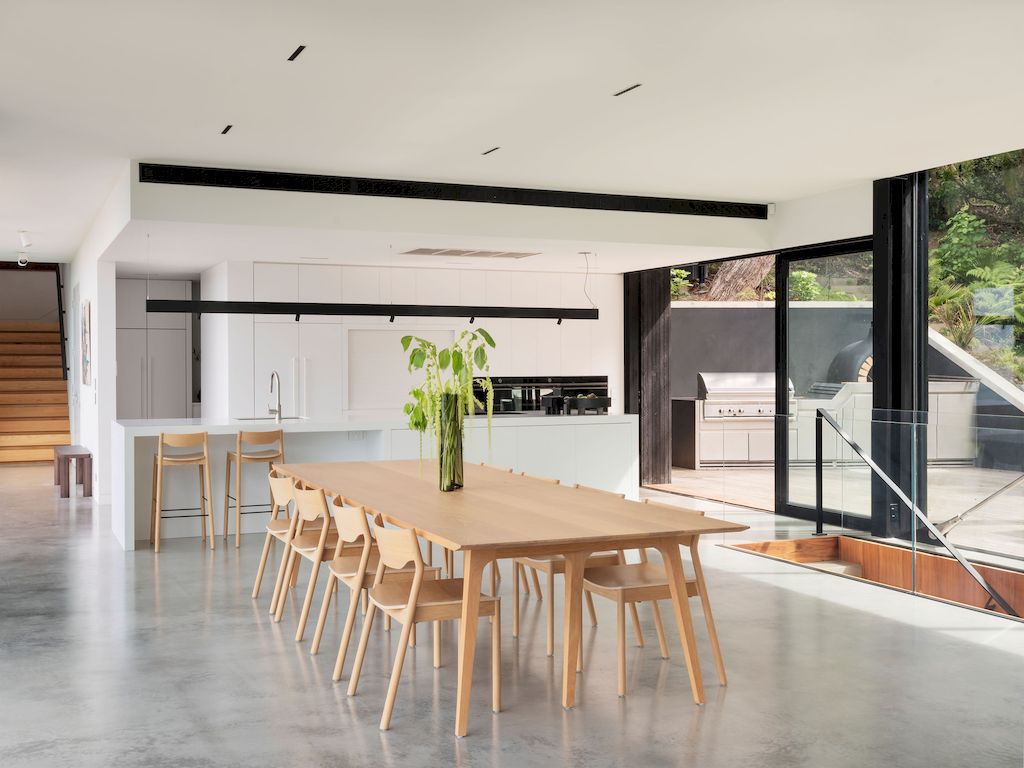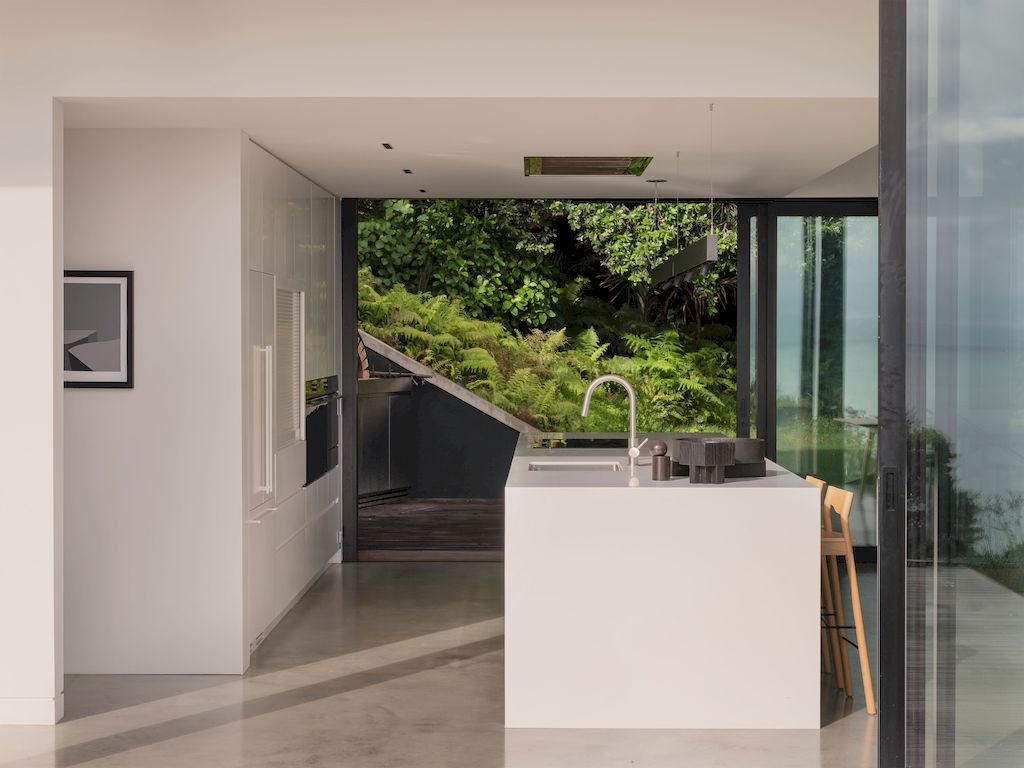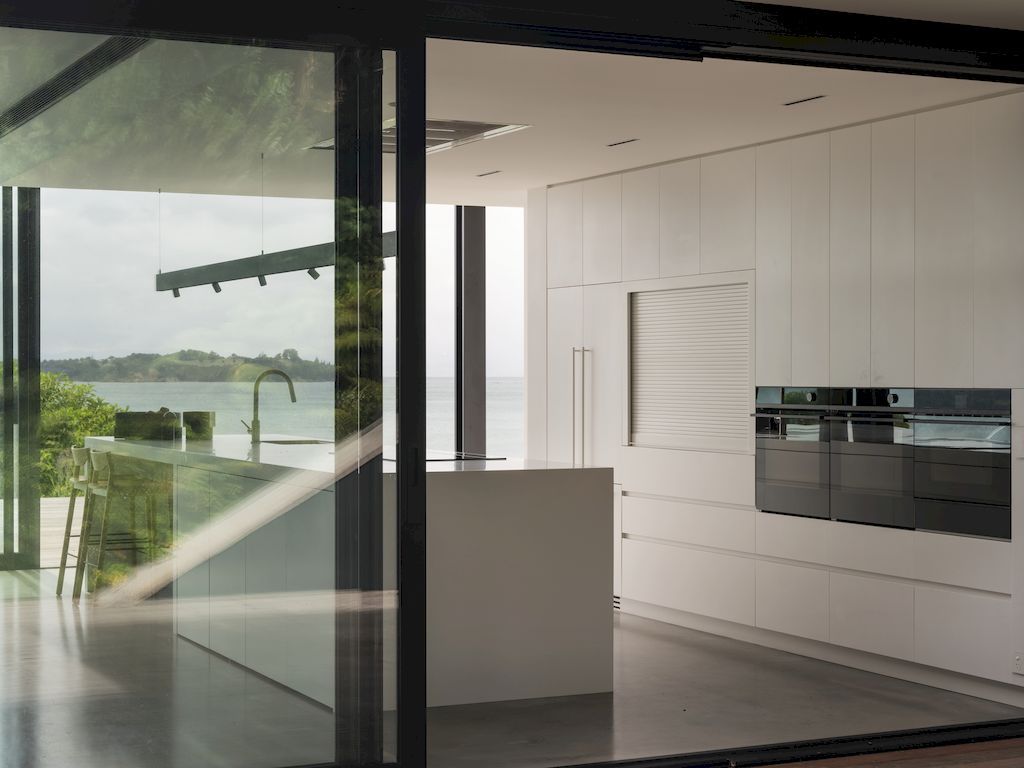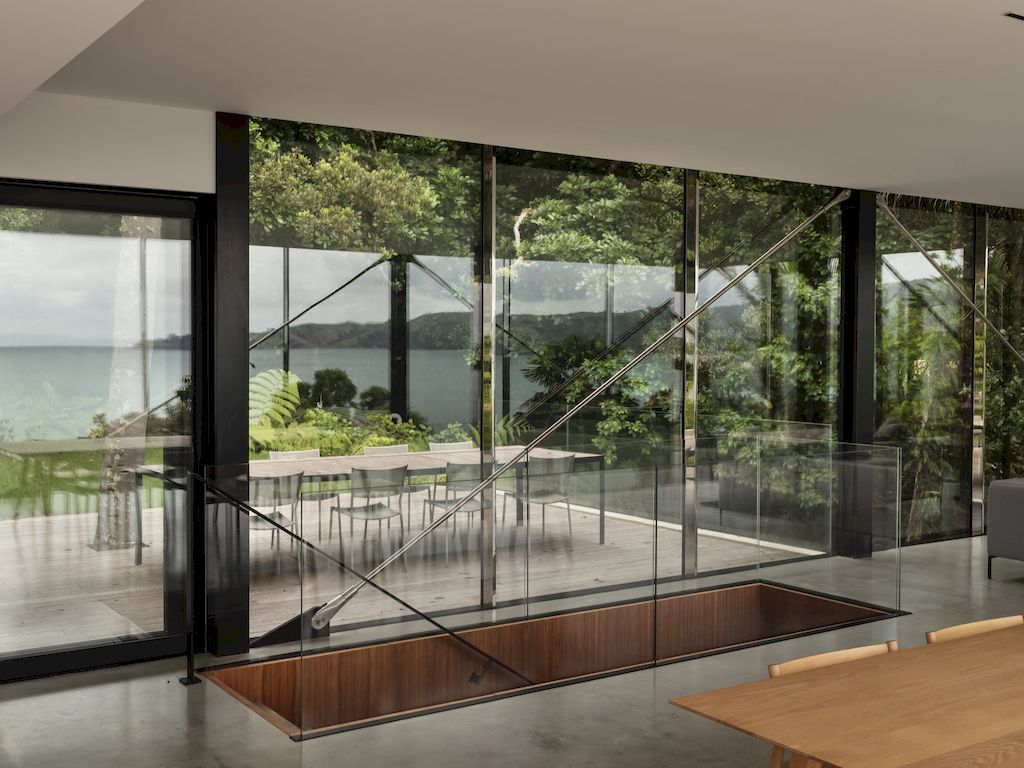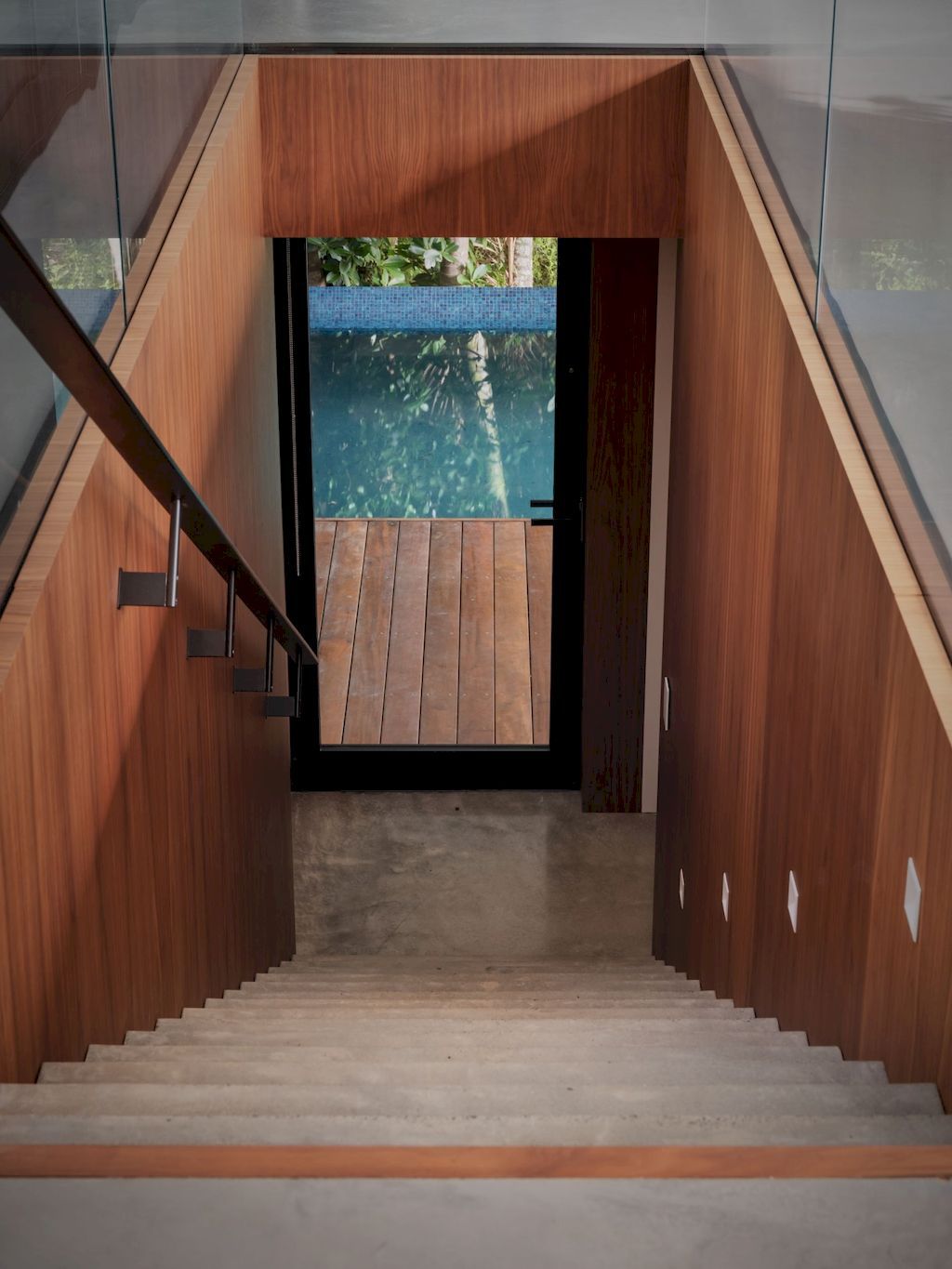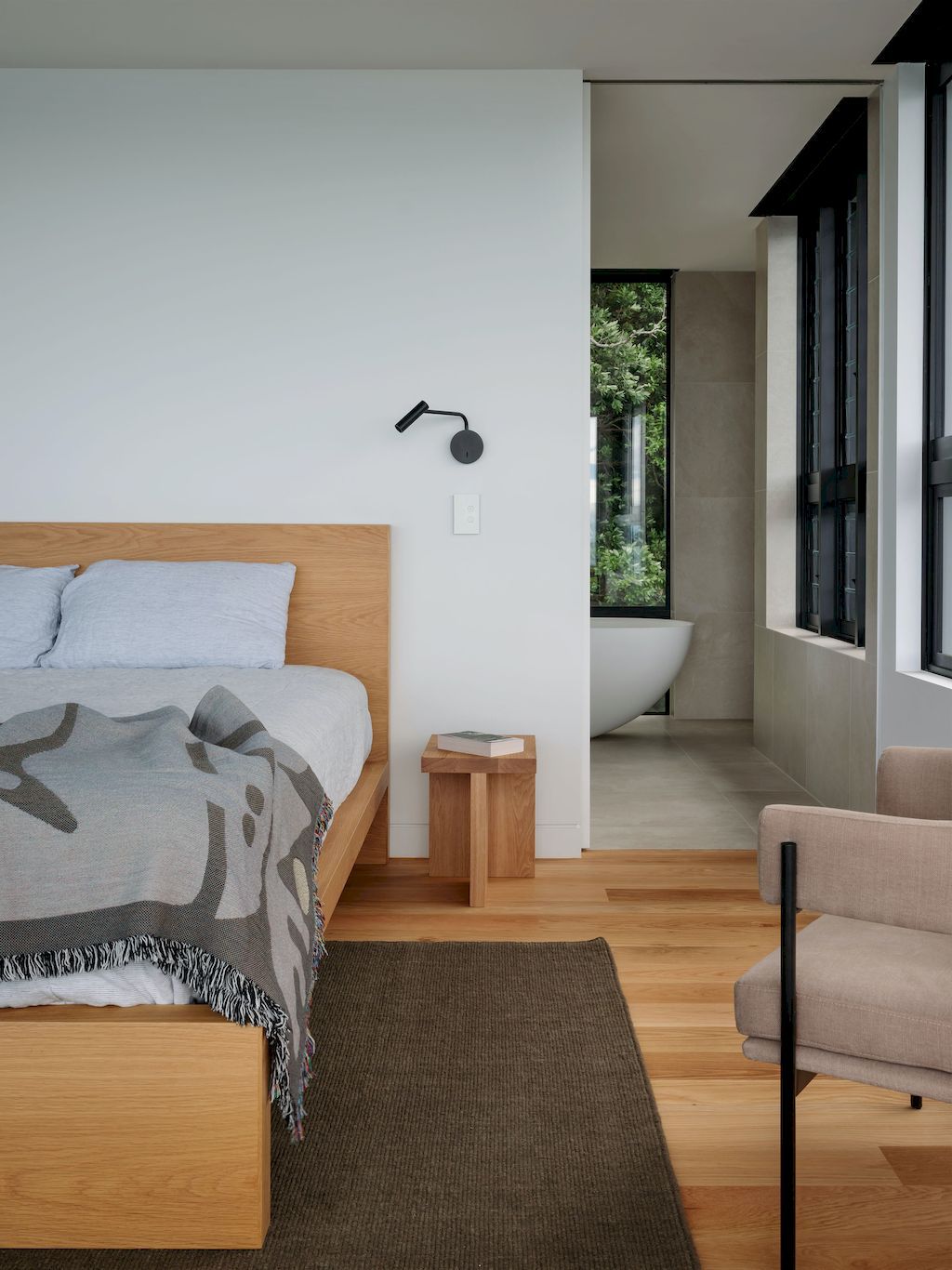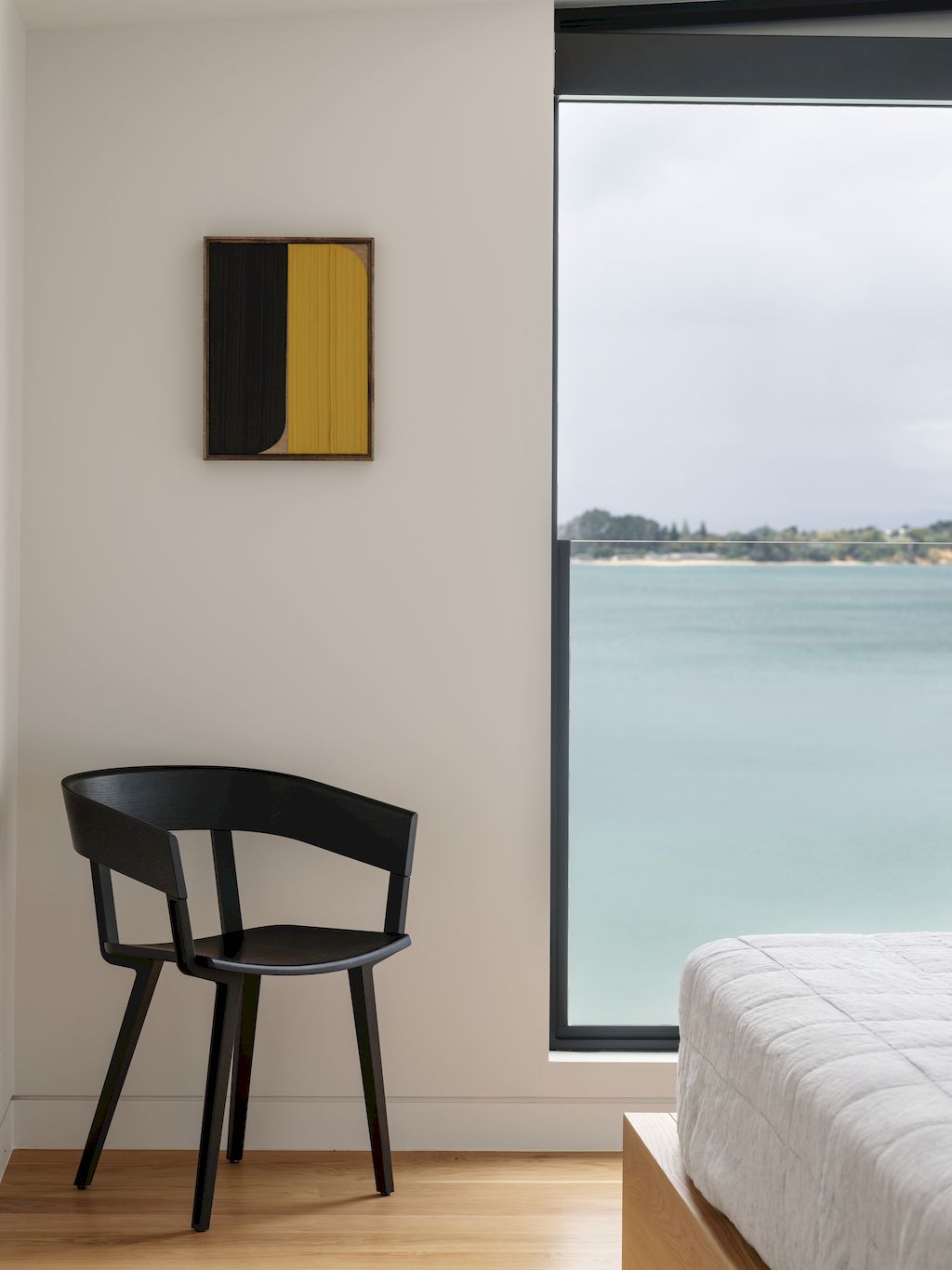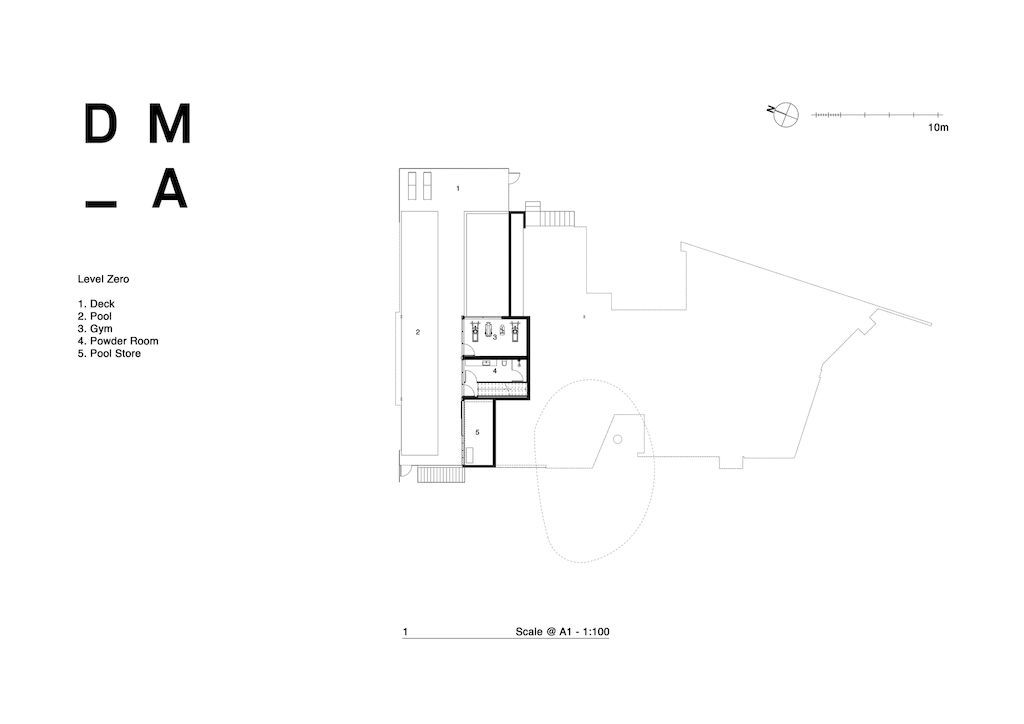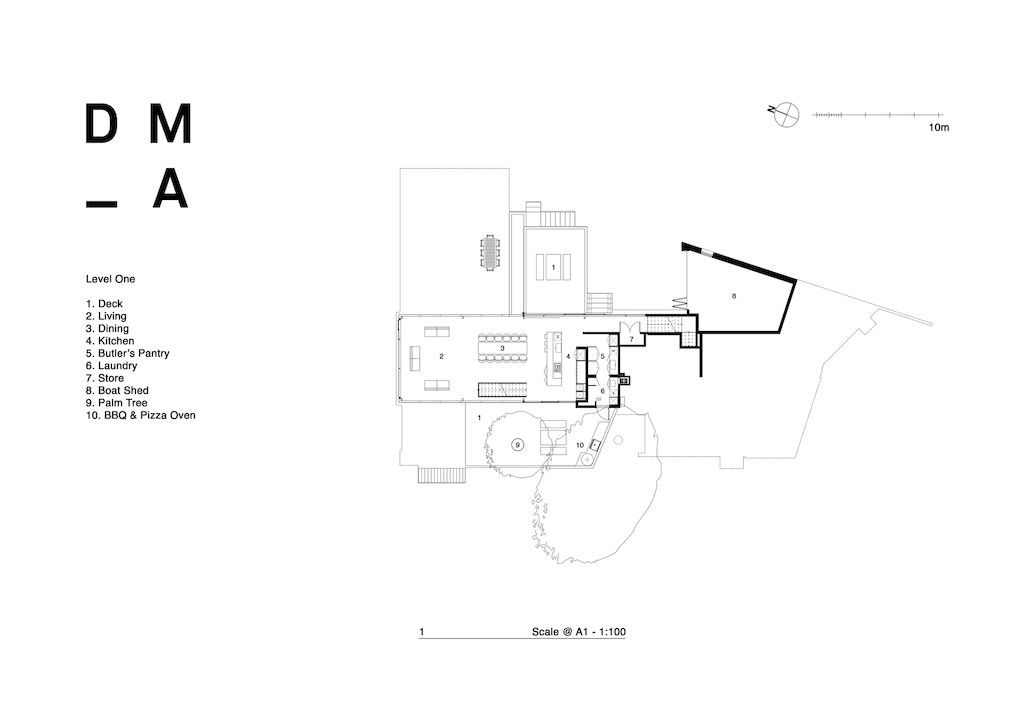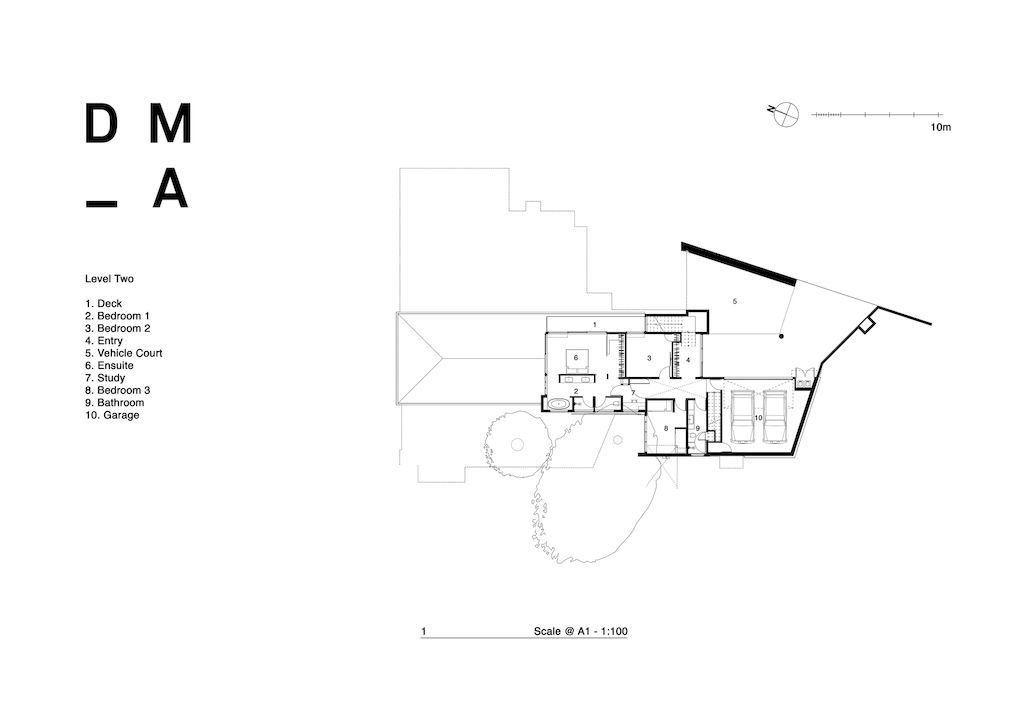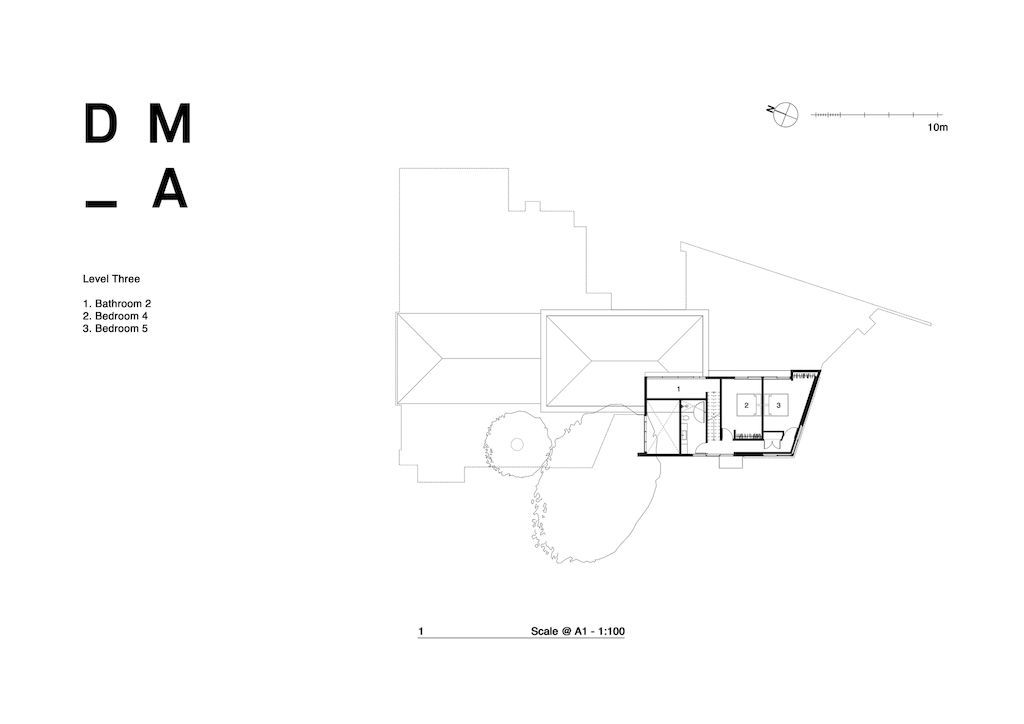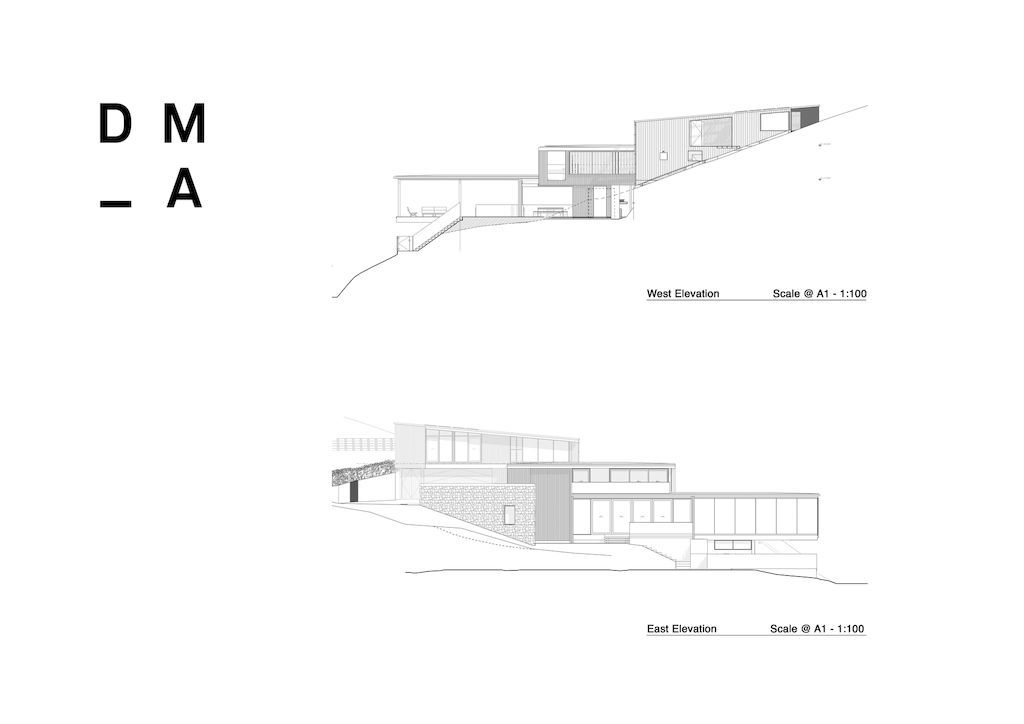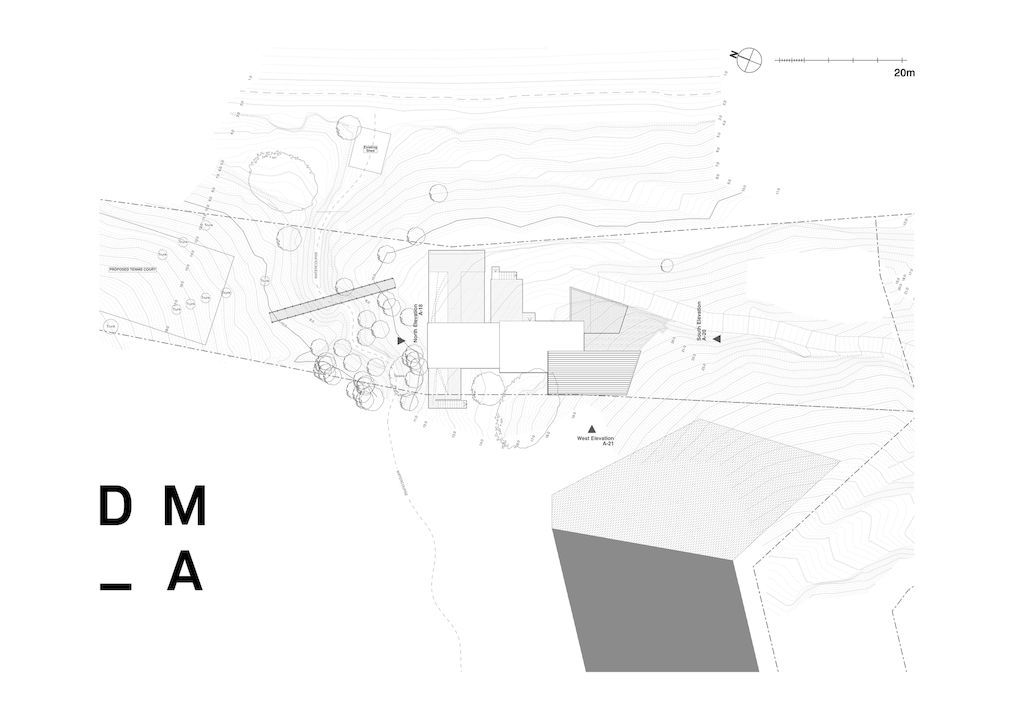 The Private island Home – Mahuika House Gallery:
Text by the Architects: Colonisation saw the burning and clearing of the native forest in the bay during the late 19th century. A Villa was constructed on the site in 1905. And a boathouse constructed in the 1970s blocked the mouth of the stream. A queen palm stood at the rear of the Villa as the shore was dominated by giant macrocarpa that darkened the valley.
Photo credit: Sam Hartnett| Source: Daniel Marshall Architects
For more information about this project; please contact the Architecture firm :
– Add: 472 Karangahape Road, Auckland CBD, Auckland 1145, New Zealand
– Tel: +64 9-354 3587
– Email: [email protected]
More Projects in New Zealand here:
---